Automotive
Ferrari 288 GTO
Today, every sports car fan knows Ferrari's "Big Five". This refers to the supercars produced in limited numbers, with which the brand from Maranello crowned its model range in loose order. It all began with the 288 GTO and continued with the F40 and F50. Enzo and LaFerrari finally formed the only other representatives of the genre to date. But how did this cherry on the cream came about in the first place? Weren't the normal sports cars exciting enough already? Let's look back to the beginning of the 1980s. The motorsport authority FIA had recently created a new racing class called Group B. The rule-makers wanted this class to be the most competitive in the world. The rule-makers wanted it to include both rally racing and sports car racing. With a relatively low homologation number of only 200 production cars – previously, up to 2,500 were common in some categories – smaller manufacturers were also to take the step into this class. Ferrari was directly interested.
A Ferrari for Group B?
Of course, no one in Maranello could seriously imagine entering rallying with a supercar. That's what Lancia and Fiat were for. There were short considerations to make the 308 GTB suitable for rallying. This failed however to the regulations, which permitted only small deviations between series and racing cars. However, the Group B sports car series with production-based racing cars, which was also being considered by the FIA, sounded good to Ferrari. Porsche, by the way, was thinking along similar lines at the same time, producing the 959 and the 961 based on it. So Ferrari created a completely new mid-engine sports car with a tubular frame, but with a few optical borrowings from the 308. However, the newcomer had eleven centimeters more wheelbase. In addition, the bodyshell was made of a Kevlar-Nomex material mix. Ferrari made the front hood from a fiberglass-Nomex material and the remaining body parts from fiberglass-reinforced plastic. Similar materials were otherwise only known from Formula 1.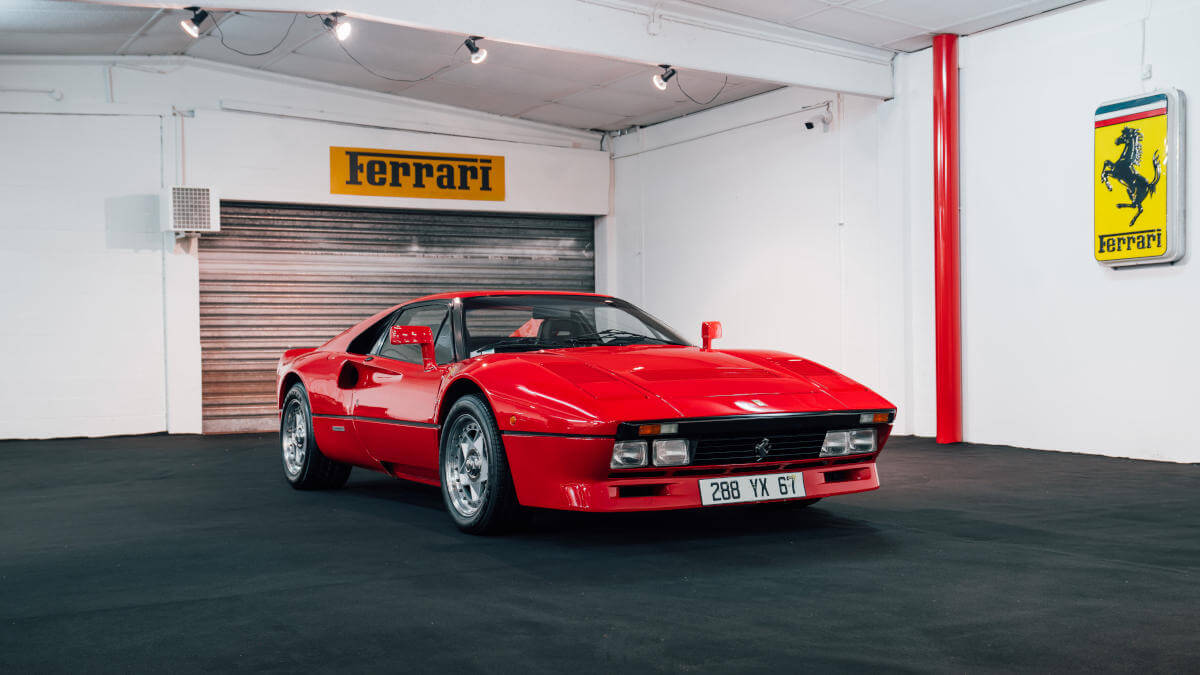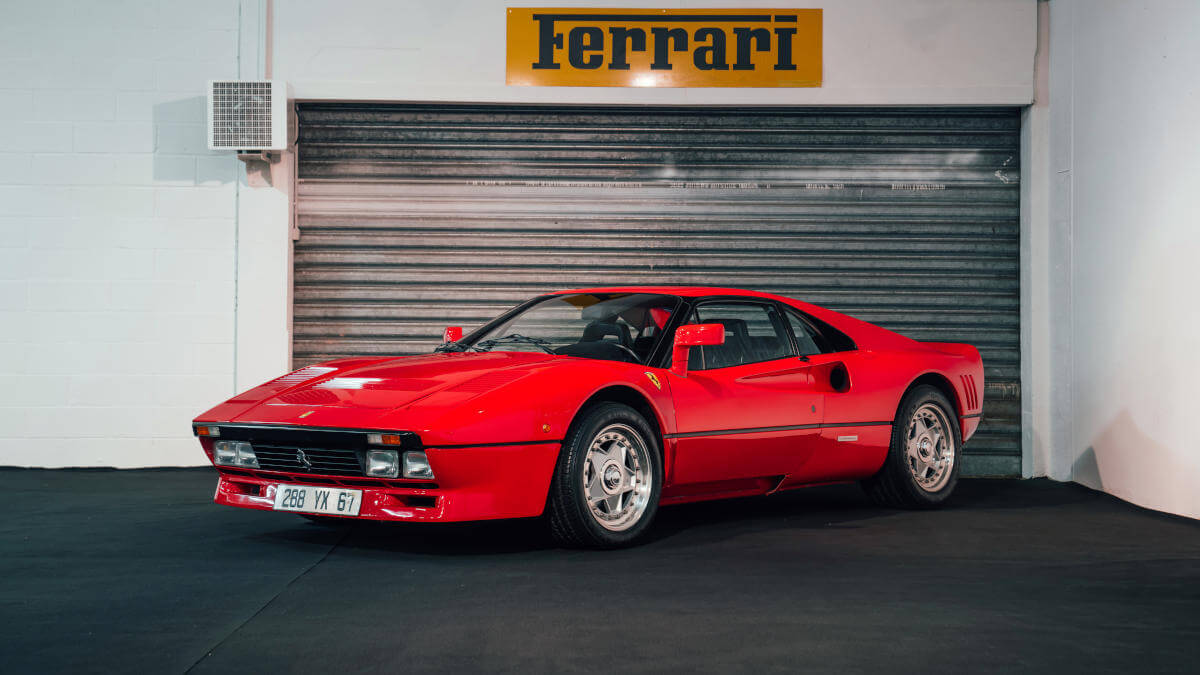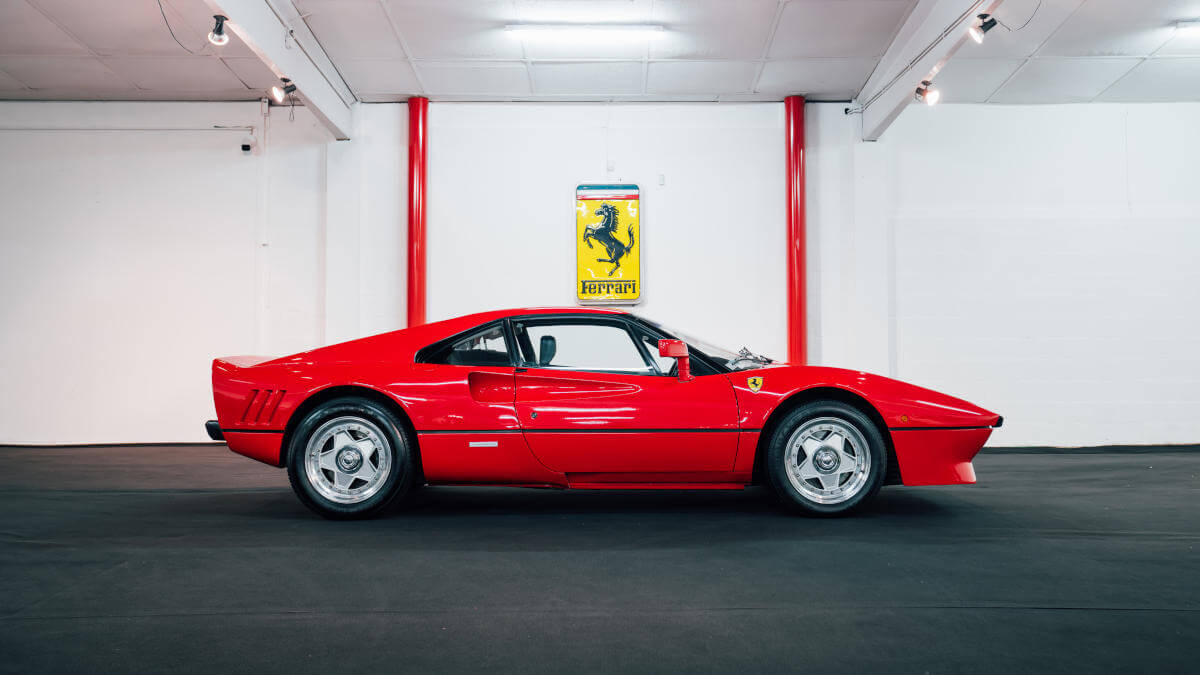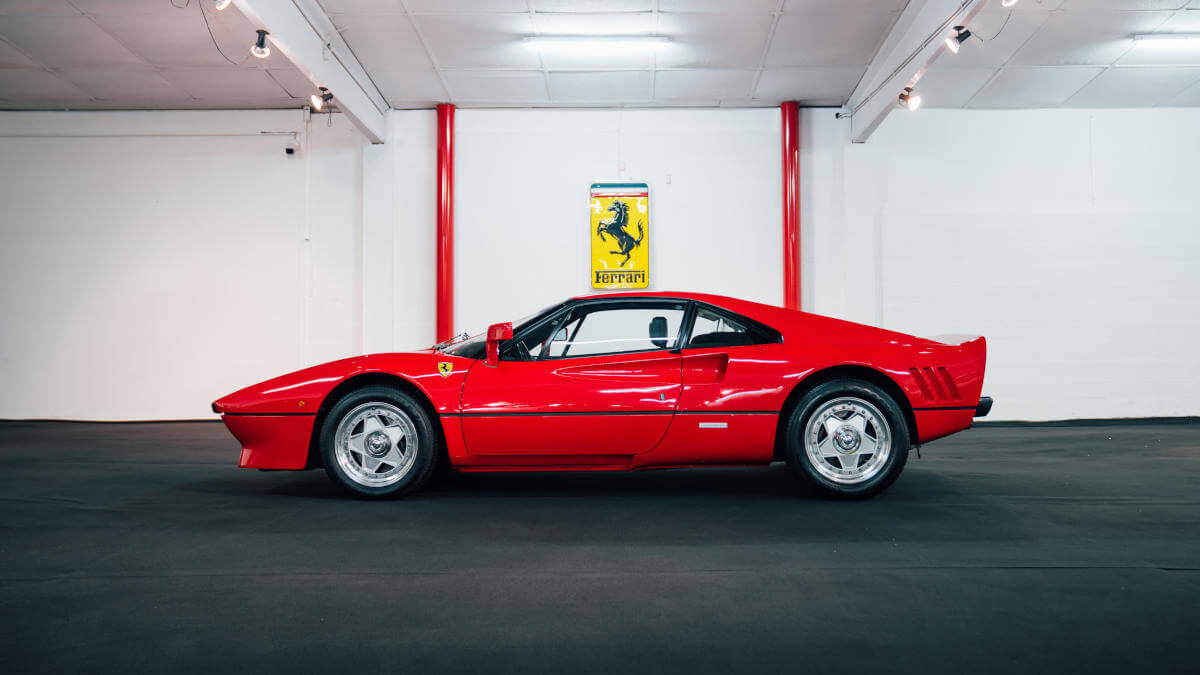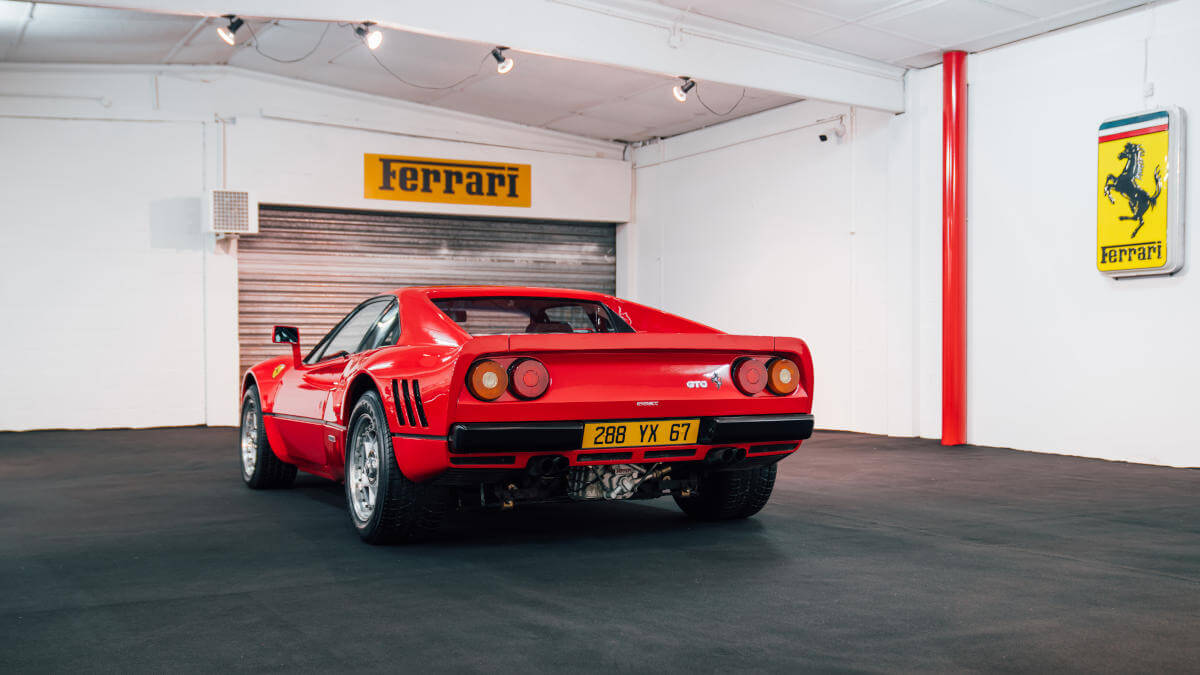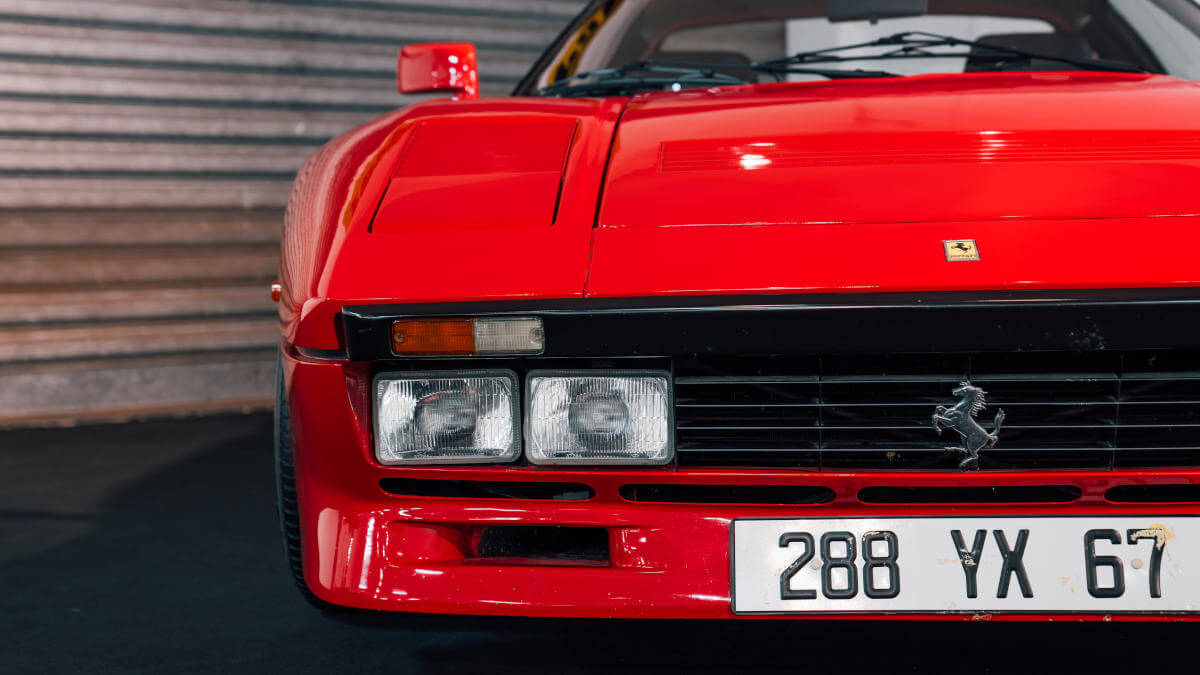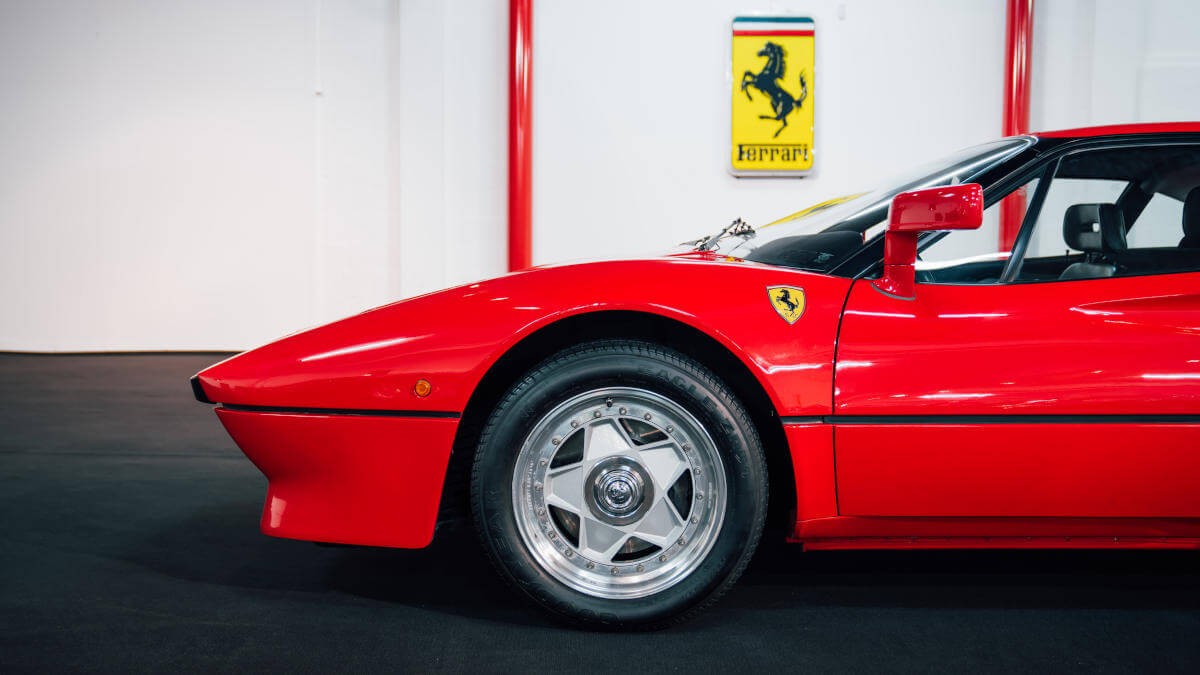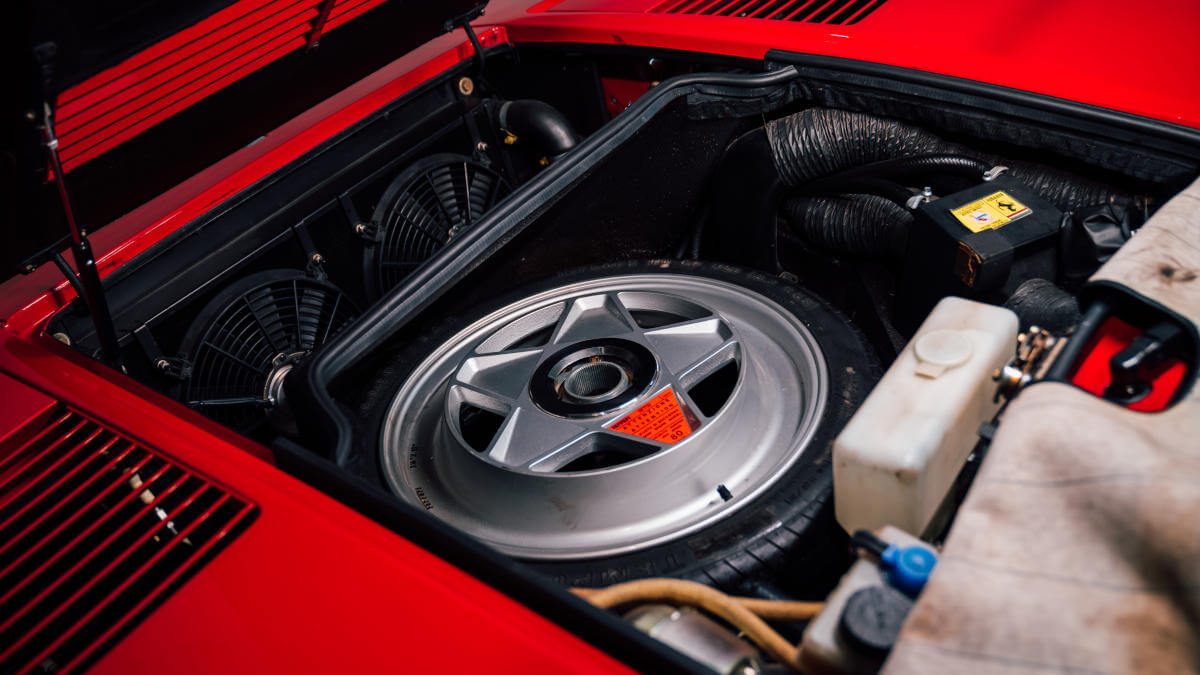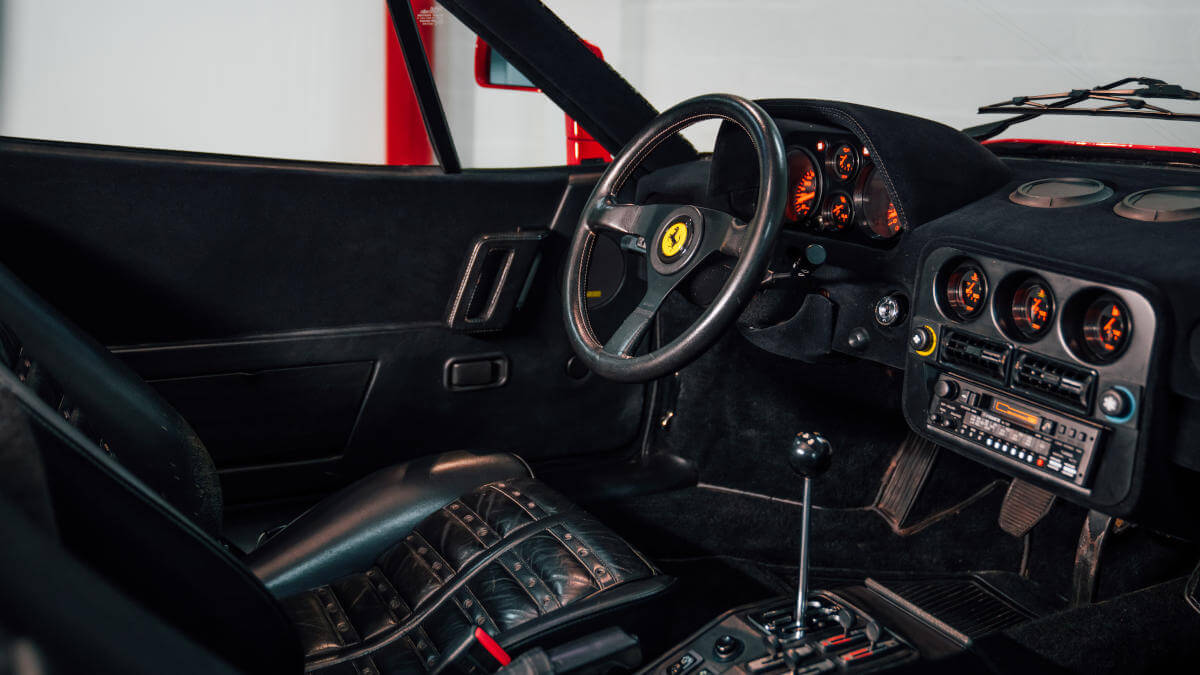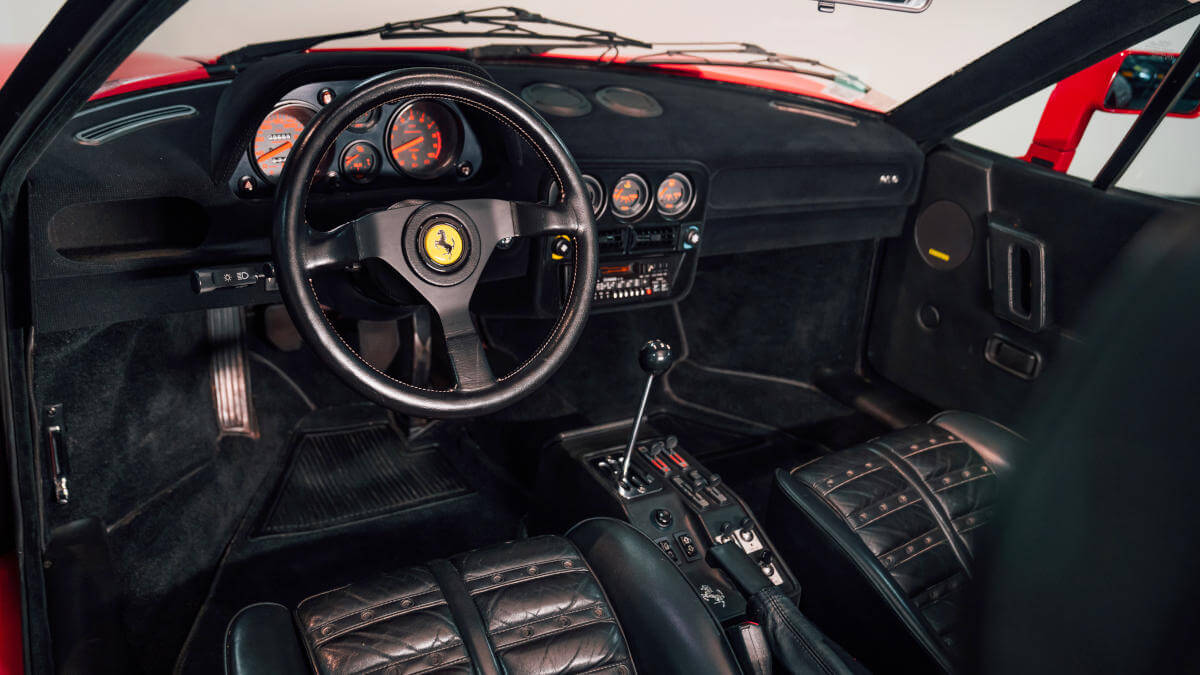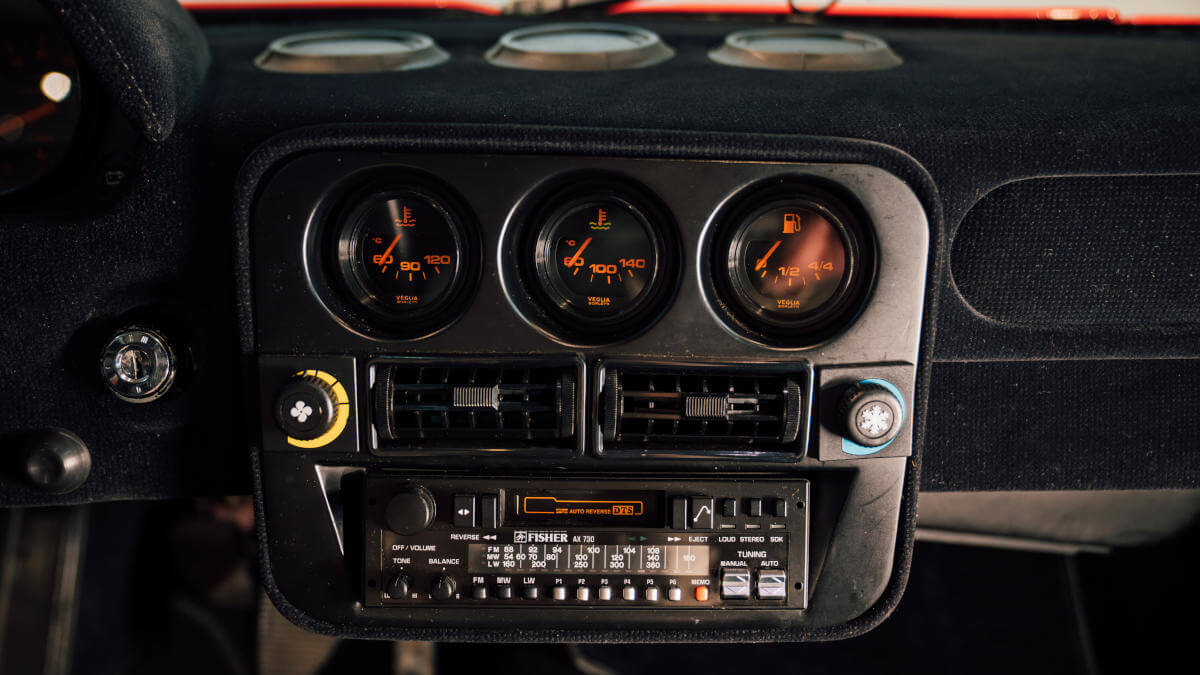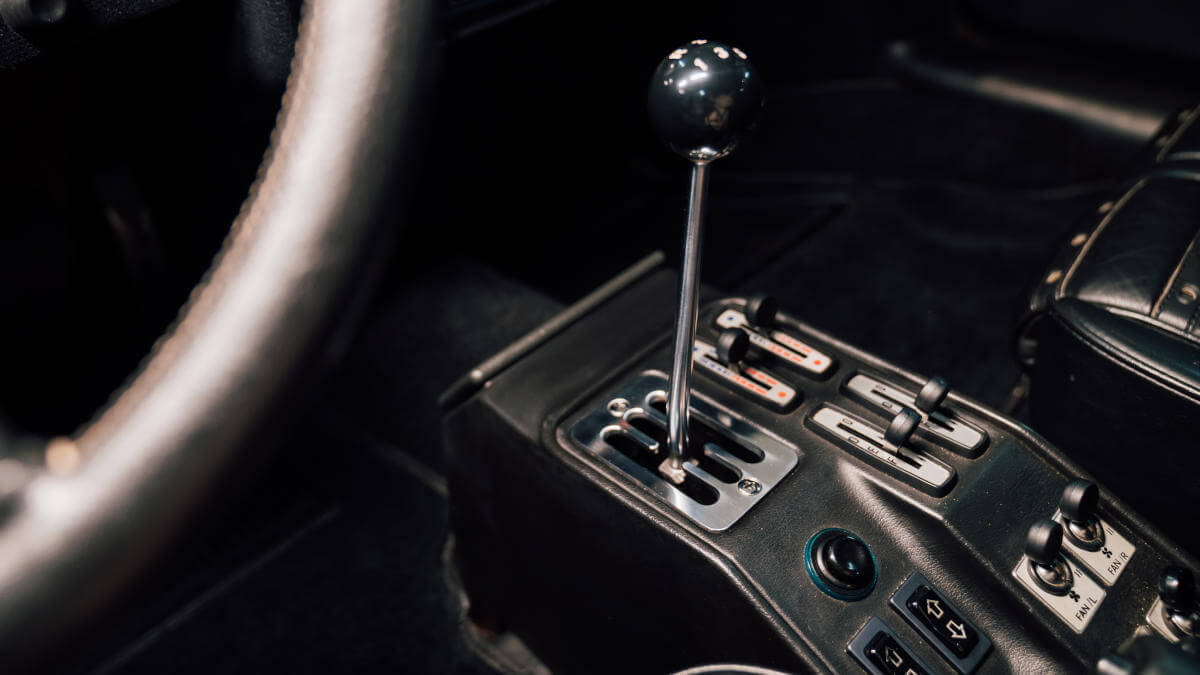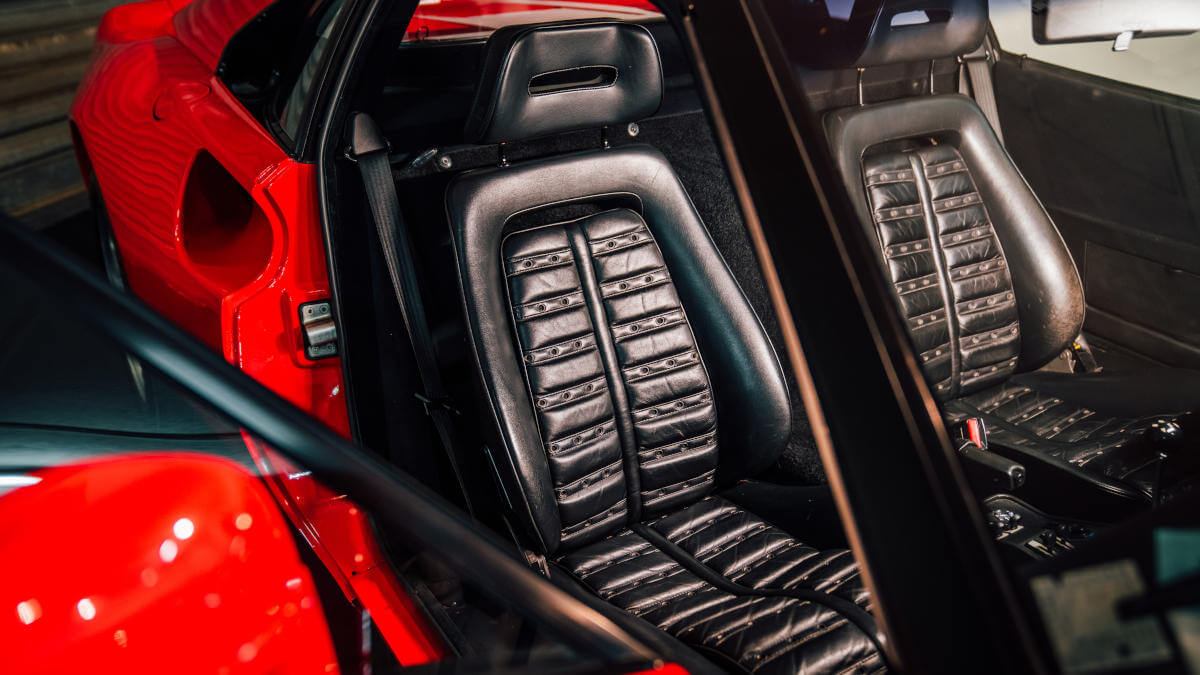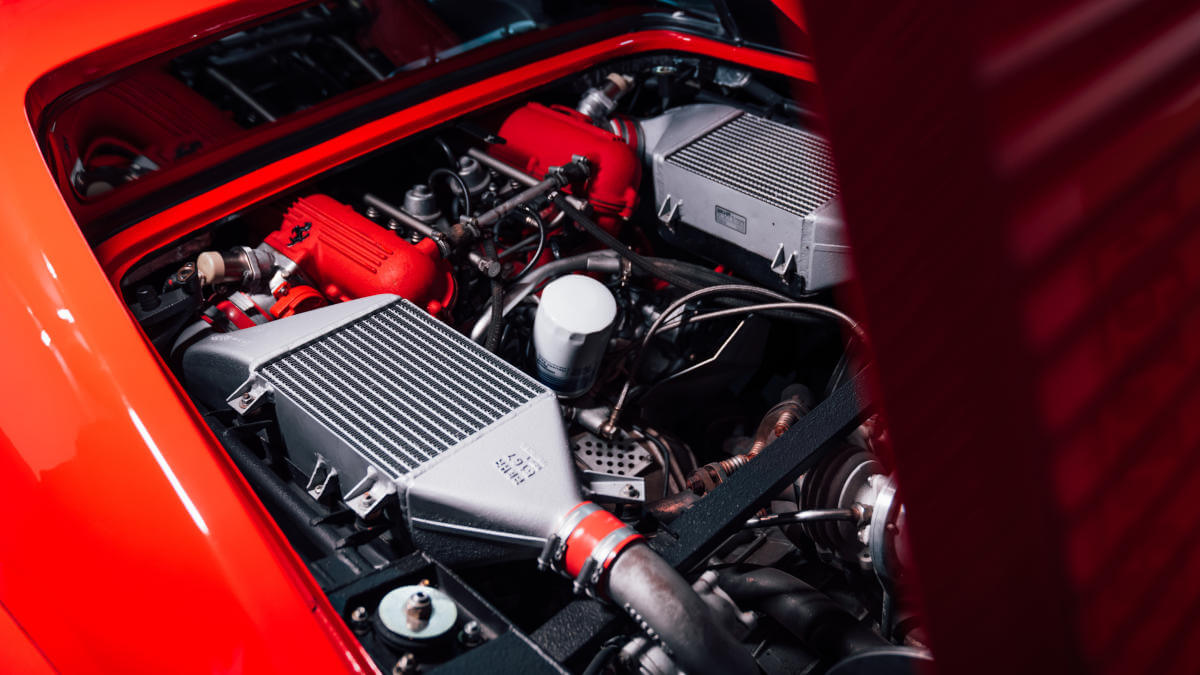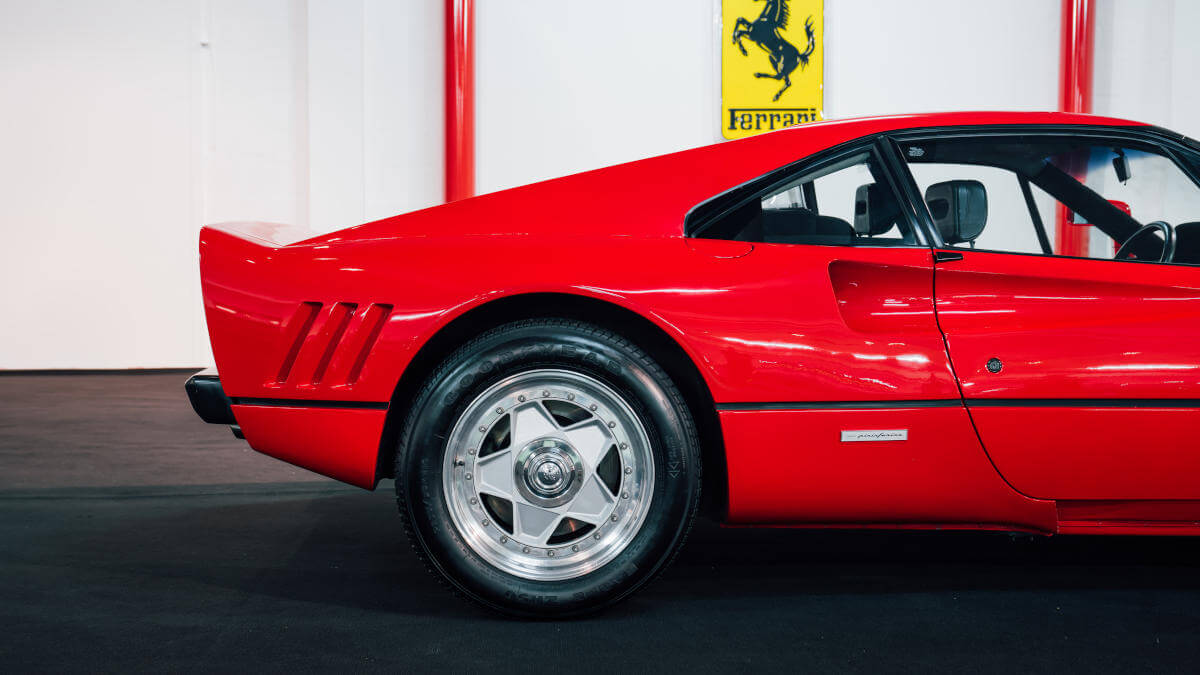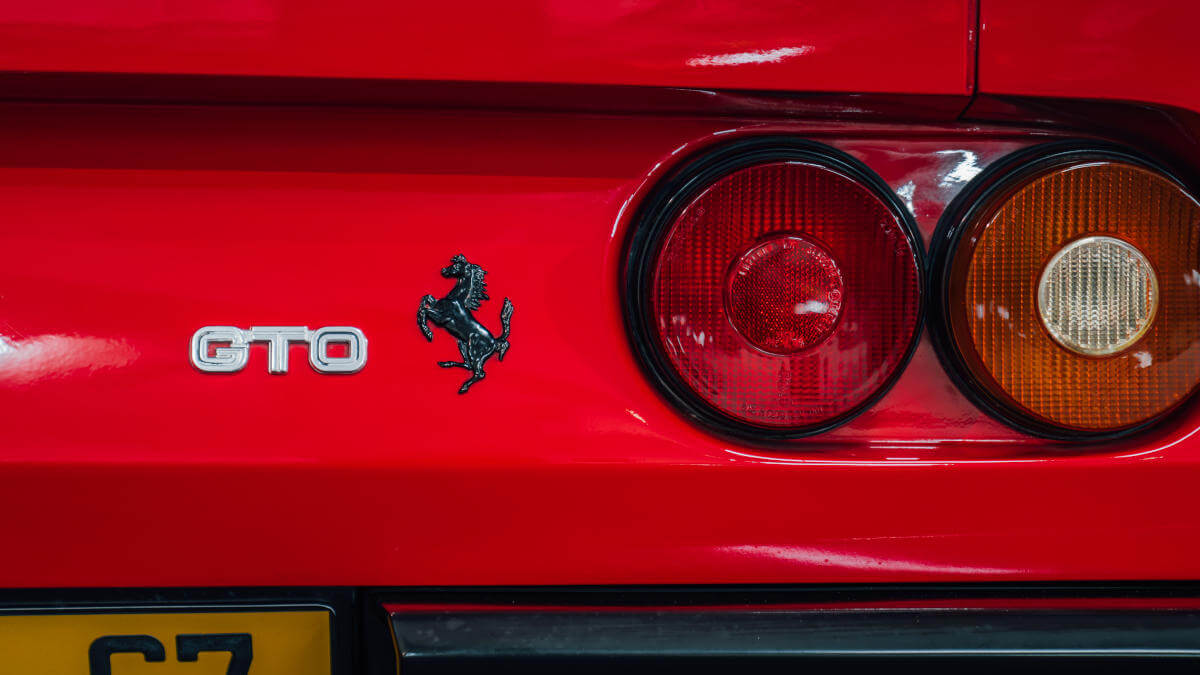 400 hp V8 biturbo engine
In 1984, the 288 GTO made its debut at the Geneva Motor Show. Ferrari had only used these three letters once before: on the legendary 250 GTO. Abbreviated to "Gran Turismo Omologato", they denote a sports car built for homologation purposes. A 2.85-liter V8 biturbo engine with 294 kW/400 hp was at work behind the two leather-clad sports seats. This power reached the rear axle via a manual five-speed gearbox, the housing of which is visible below the rear bumper. Although Ferrari had been offering various paint colors since the 1950s, the 288 GTO was officially available exclusively in Rosso Corsa (red). Some copies changed their color later on desire of the respective owners. In addition, the Ferrari logos on the sides, which had previously been reserved for racing cars, were fitted on this road-going sports car for the first time.
RM Sotheby's auctions off a 288 GTO
To meet the homologation requirements, 200 examples would have been necessary. In the end, thanks to high customer demand, nearly 300 were built, but never raced due to the 1986 ban on Group B cars. RM Sotheby's will soon be offering a car from the 1985 production year in Paris. Actually this auction should run in the context of the classic car fair Retromobile, which was shifted in the meantime to March. Whether the auction date will also be postponed is currently still open. This 288 GTO originally belonged to German racing driver Bepp Mayer, who sold it to Switzerland after two years. In December 1998, Monsieur Petitjean bought the sports car through Ferrari dealer Gohm in Singen. Today, there are only 9,559 kilometers of mileage on the clock. RM Sotheby's expects a hammer price of between 2.4 and 2.6 million euros.

Images: RM Sotheby's, Alex Penfold