Automotive
Rolls-Royce Boat Tail
After Rolls-Royce presented the custom-built Sweptail as an exclusive one-off in 2017, it also revived the factory's own Coachbuild tradition. This department enables solvent customers to have completely independent one-offs made on the technical basis of existing model series. Normally, the Bespoke department is limited by the fact that the bodyshells cannot be modified. Rolls-Royce Coachbuild easily exceeds these limits. Now the second new project debuts in the form of the Boat Tail. Three VIP customers of Rolls-Royce were involved in the work required for this. For this reason, there is not just one example, but three, which will differ from each other in details. All three were united by the statement: "Show us something we have never seen before."
From drawings to a 1:1 scale model
Soon, the Rolls-Royce designers had produced initial hand sketches that met with approval. Once the shape was finalized, they created a 1:1 scale clay prototype, a sculpture that the three customers were able to scrutinize and critique in detail. Then a 3D scanner provided highly accurate data in the computer, which was adjusted one last time and then used to make bucks. On these, craftsmen from the Coachbuild department hand-hammered aluminium sheets for the bodies. This process is time-consuming and must happen as precisely as possible so that all components fit together in the end. Slowly, a sculptural, unique body shape emerges that would never exist in large-scale production.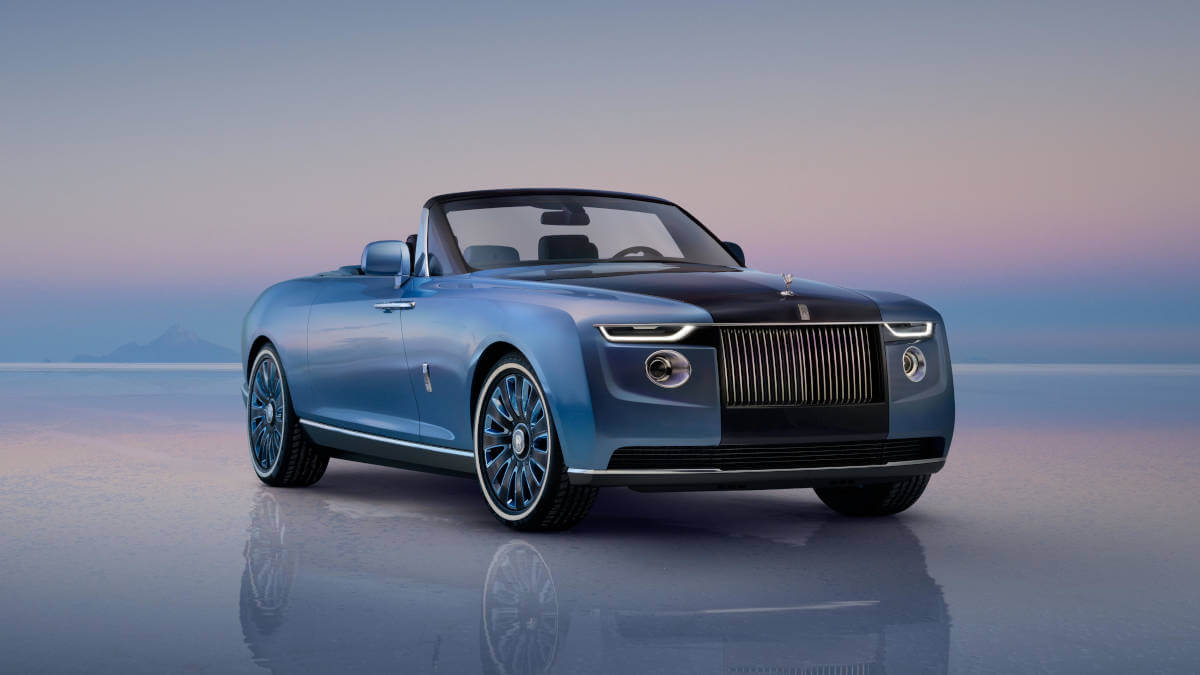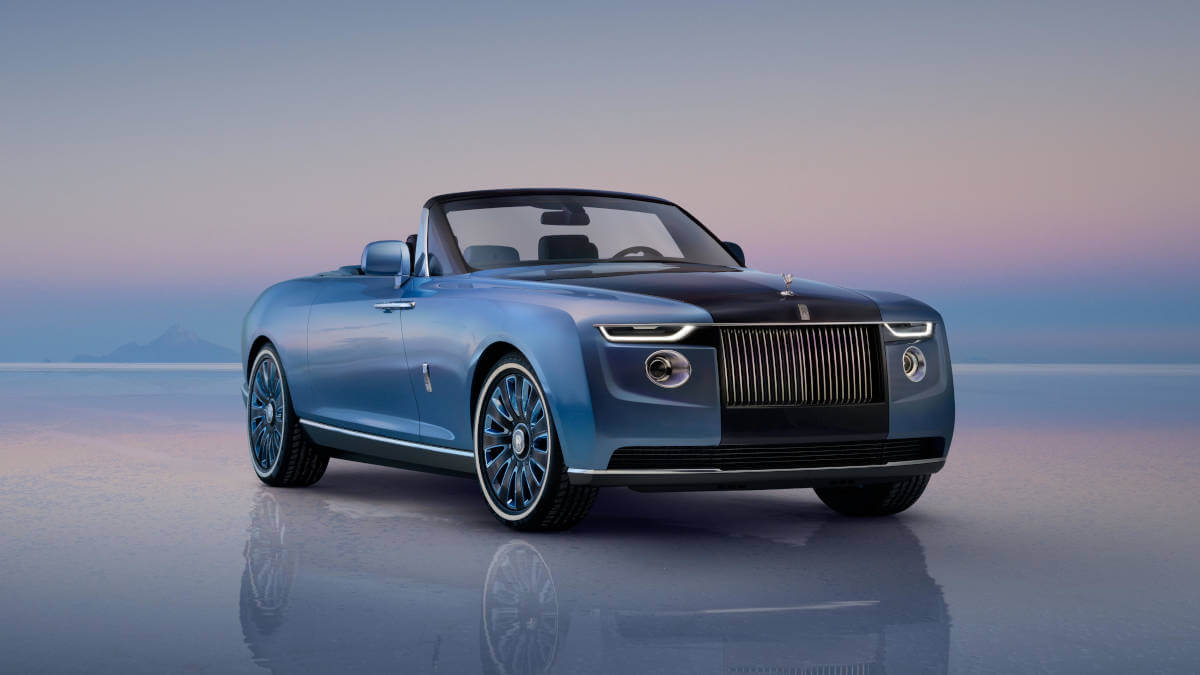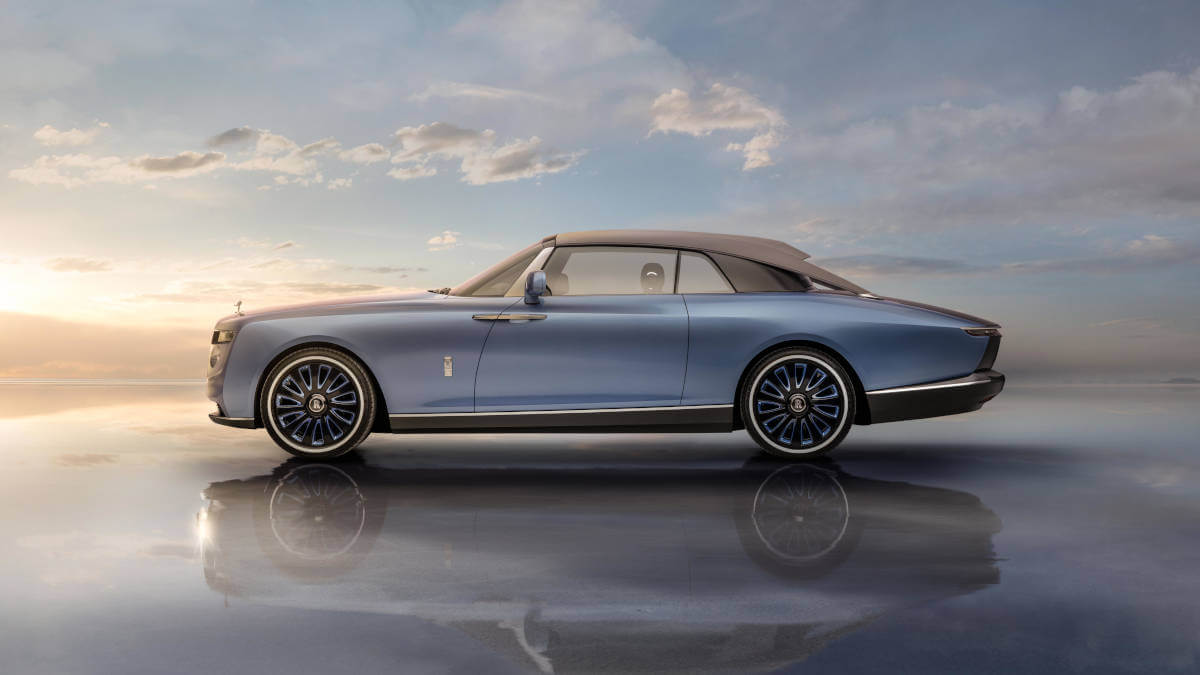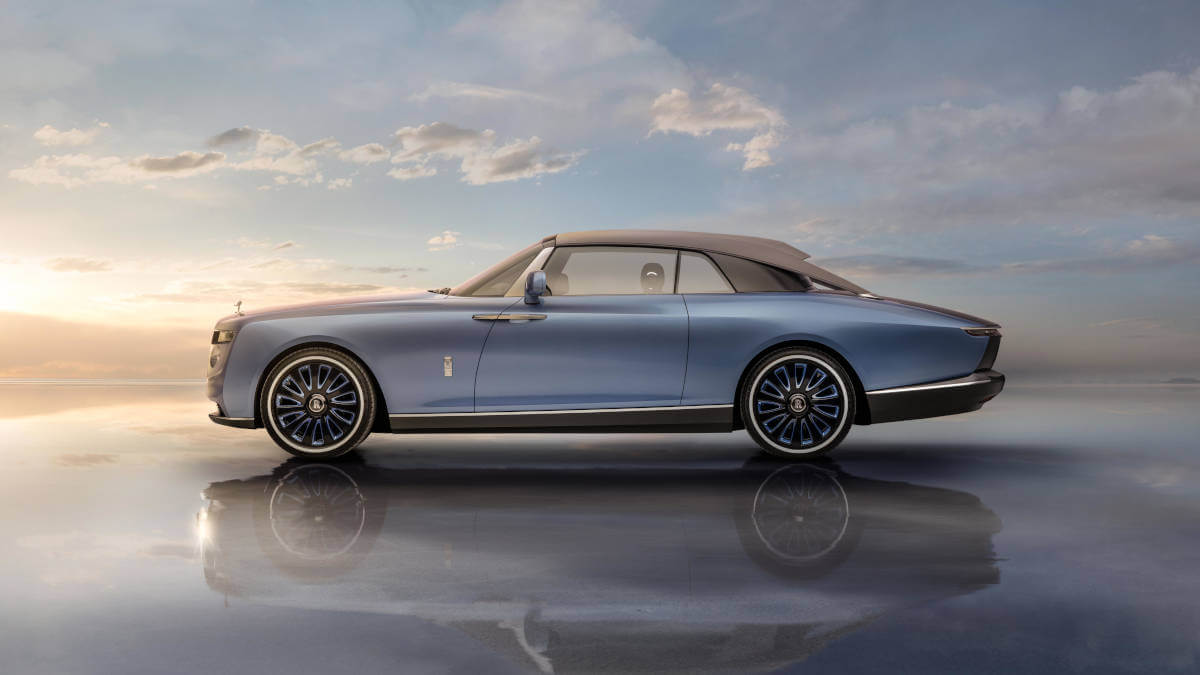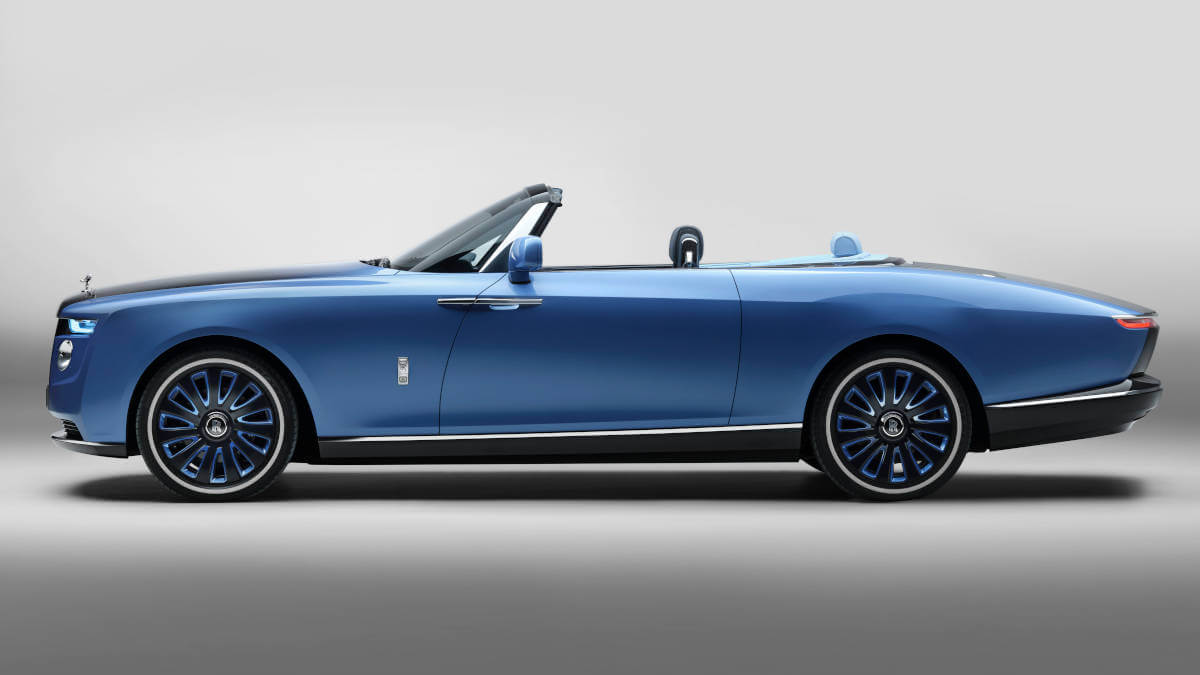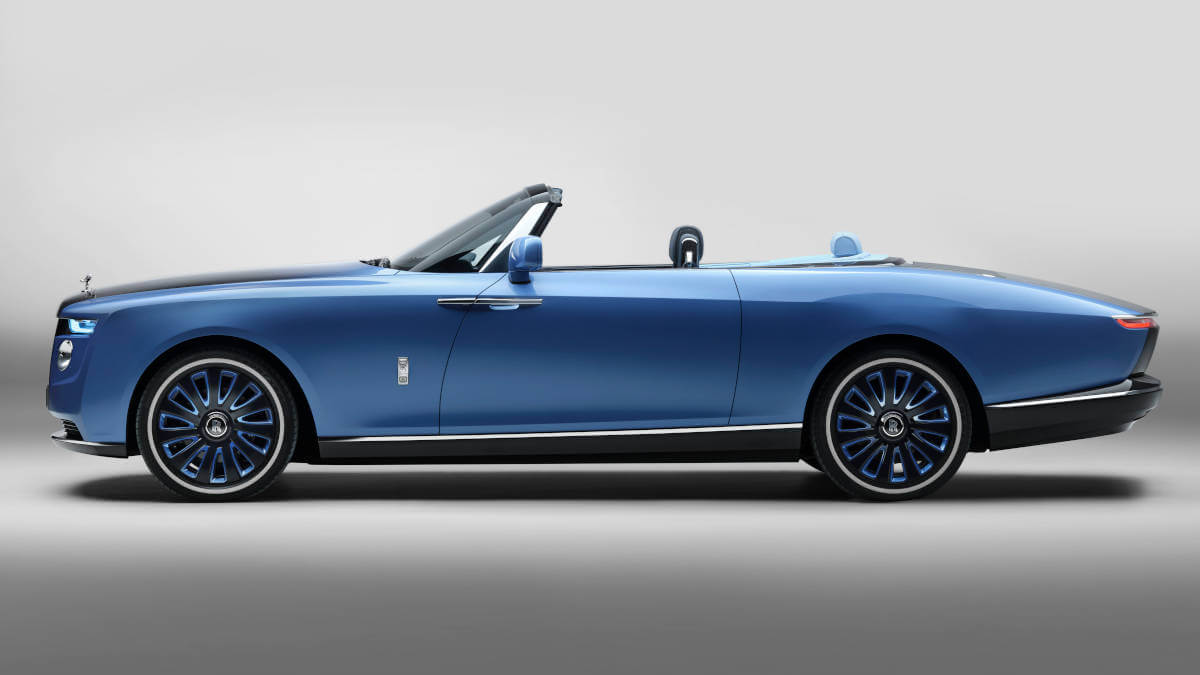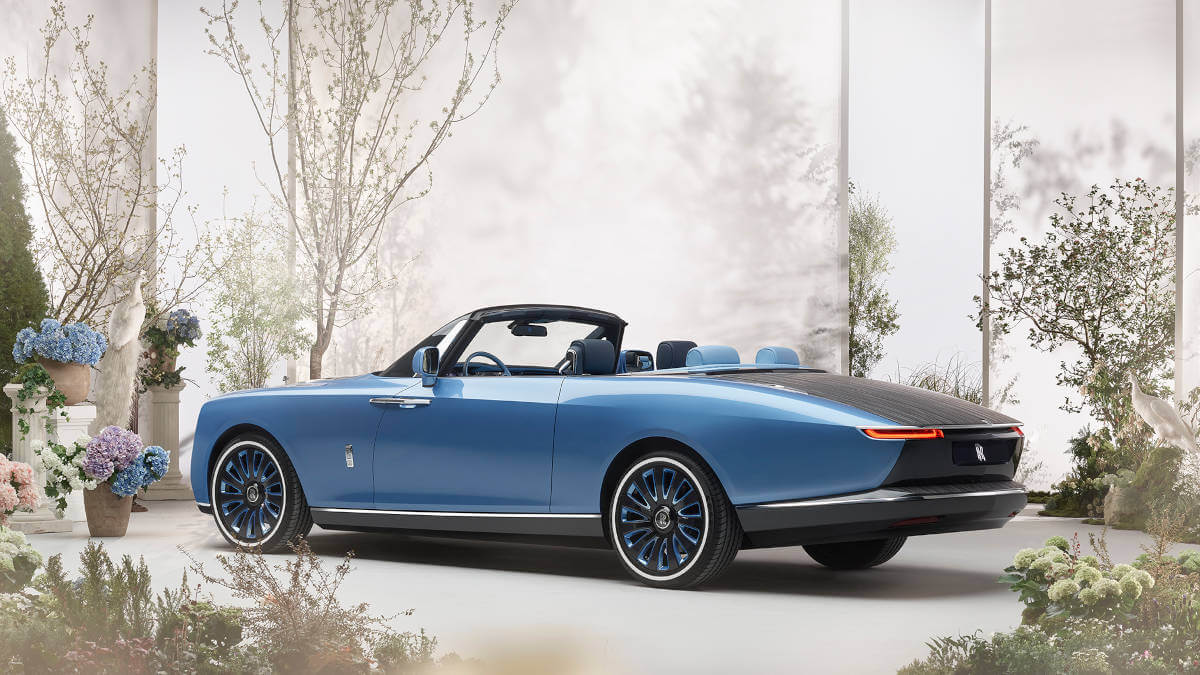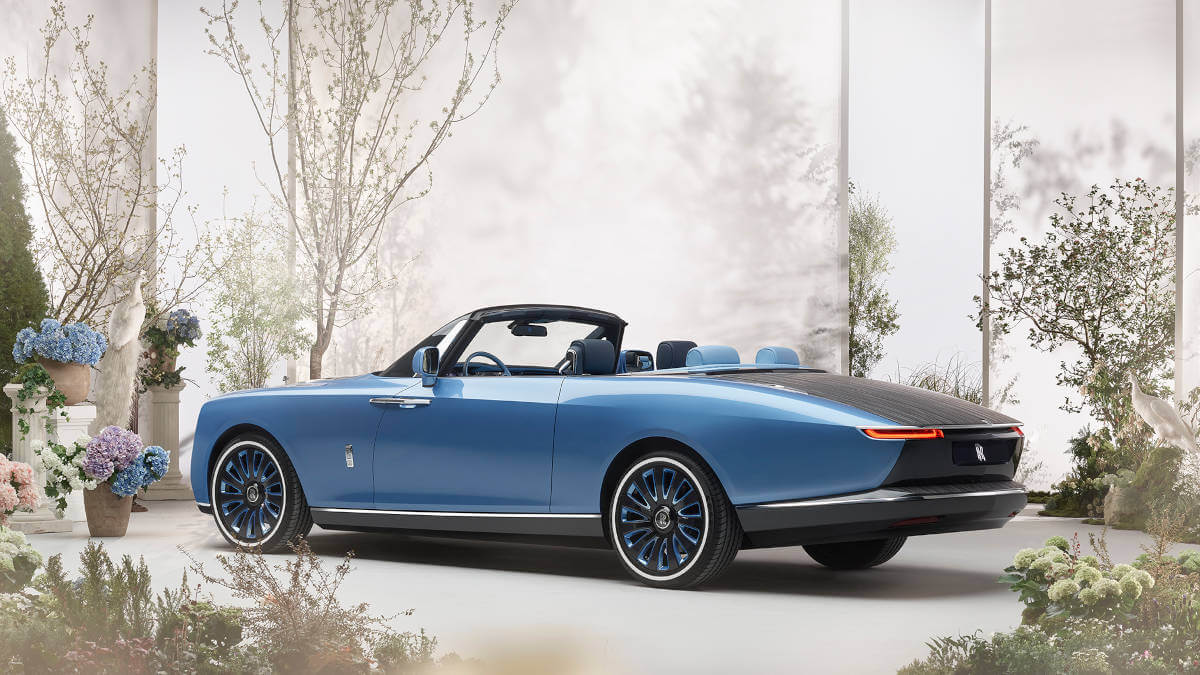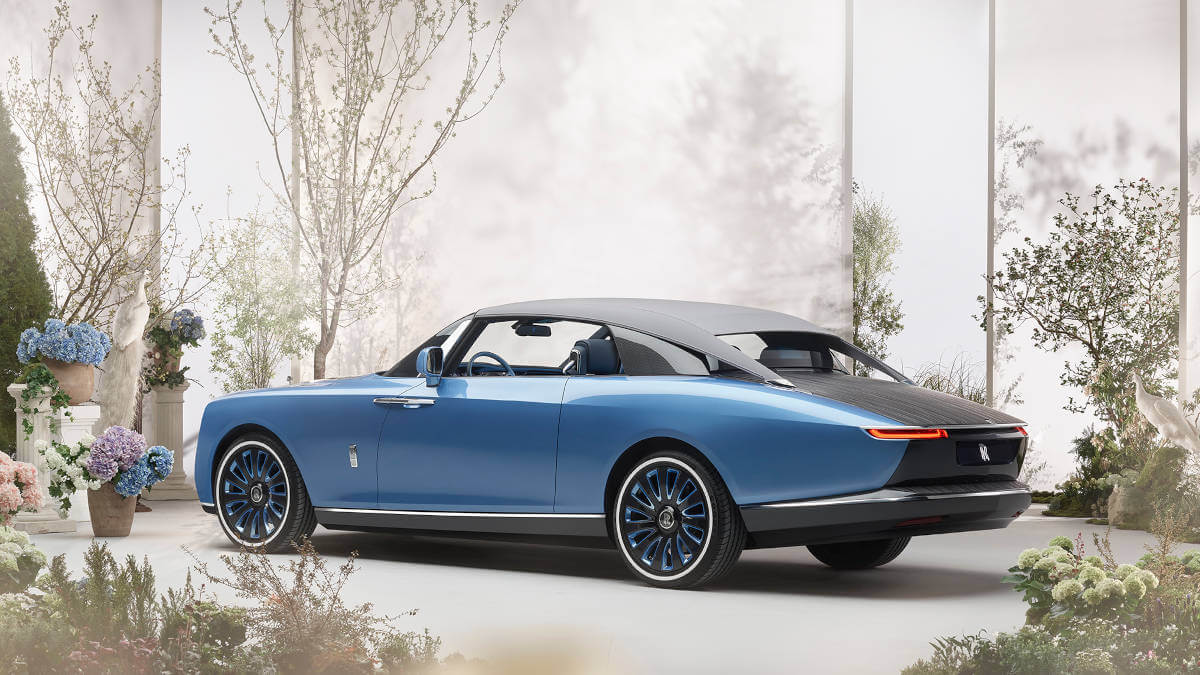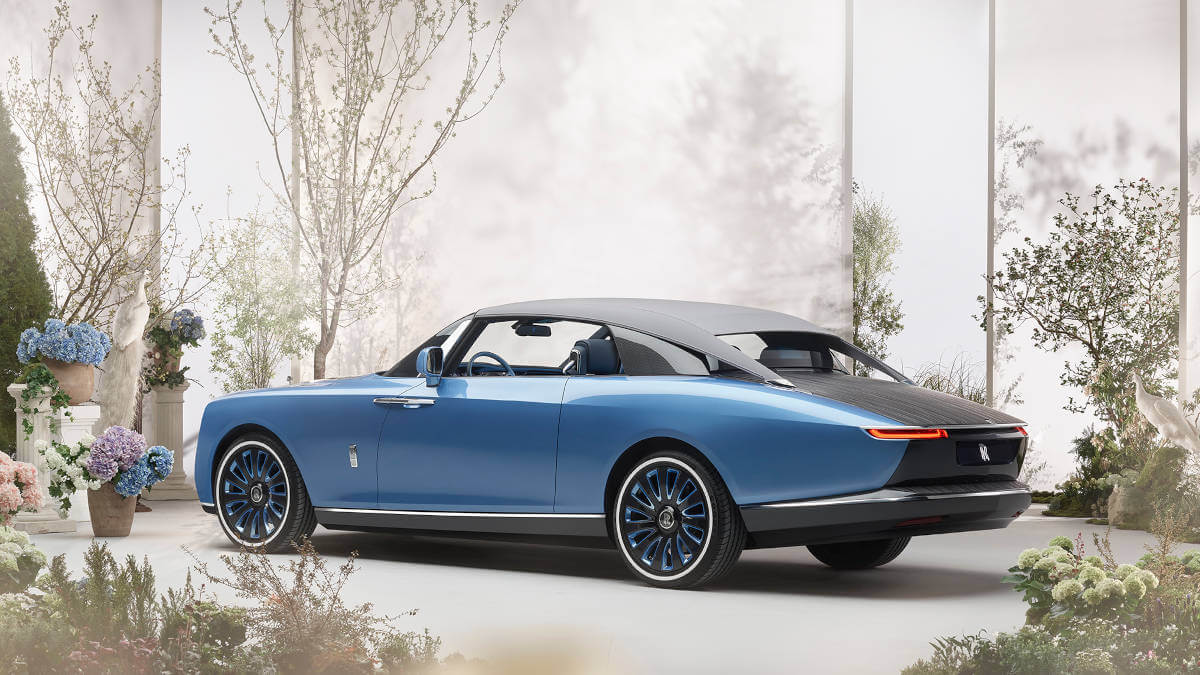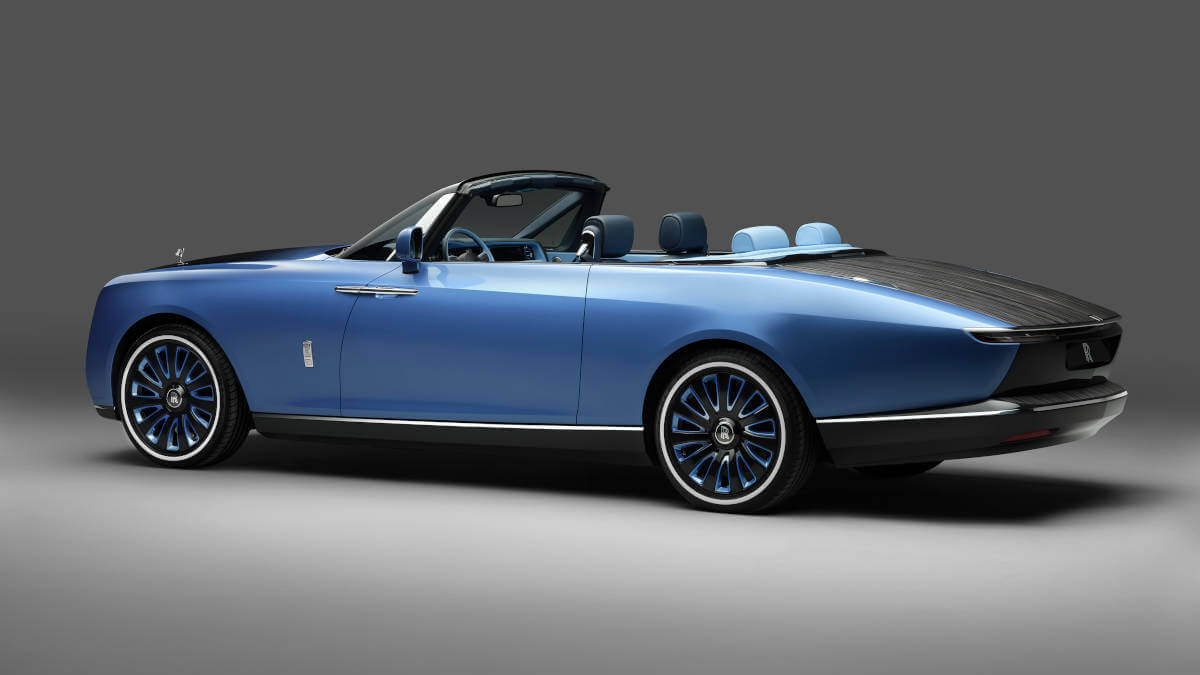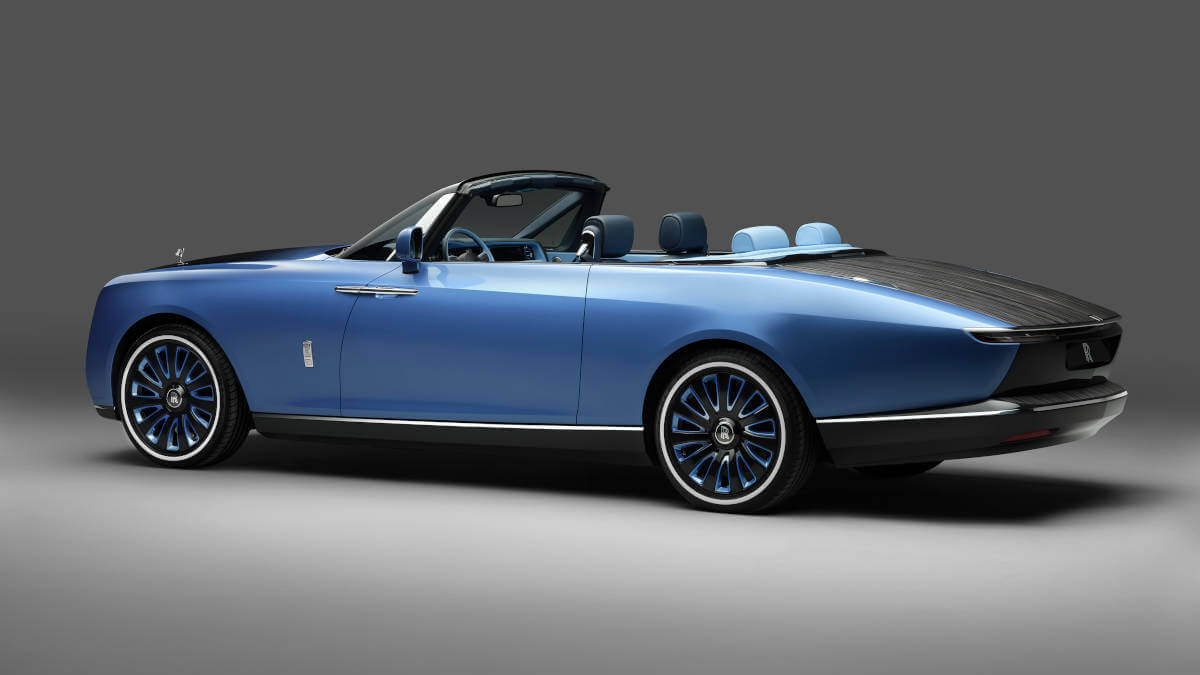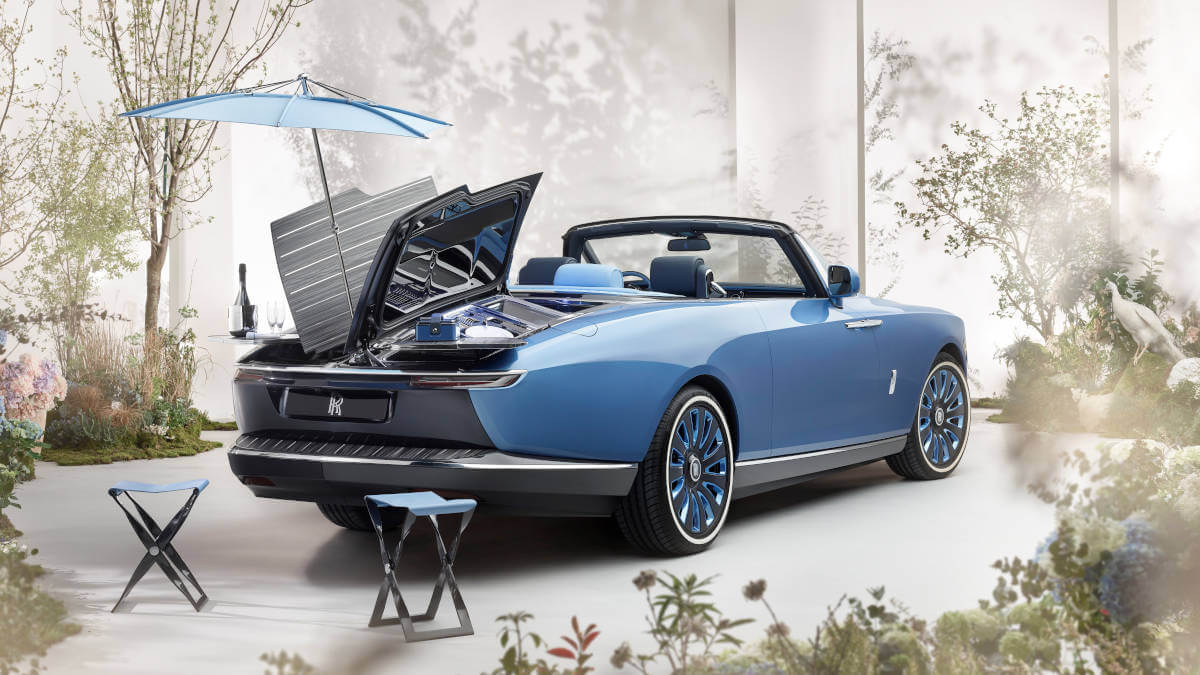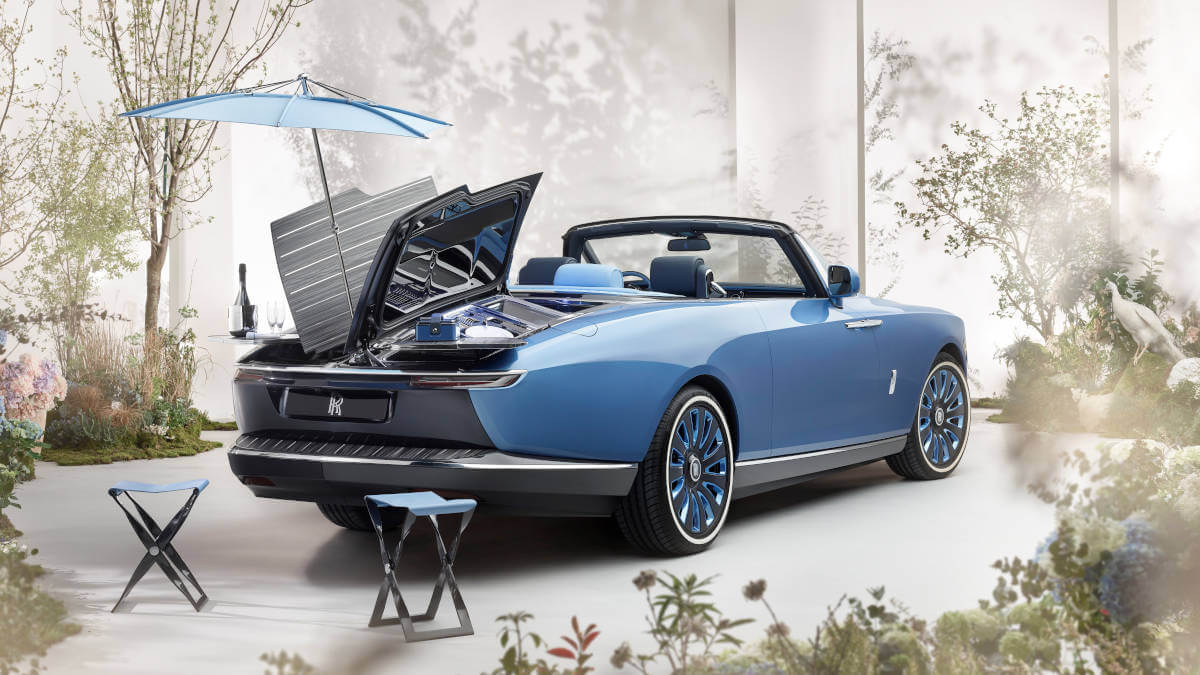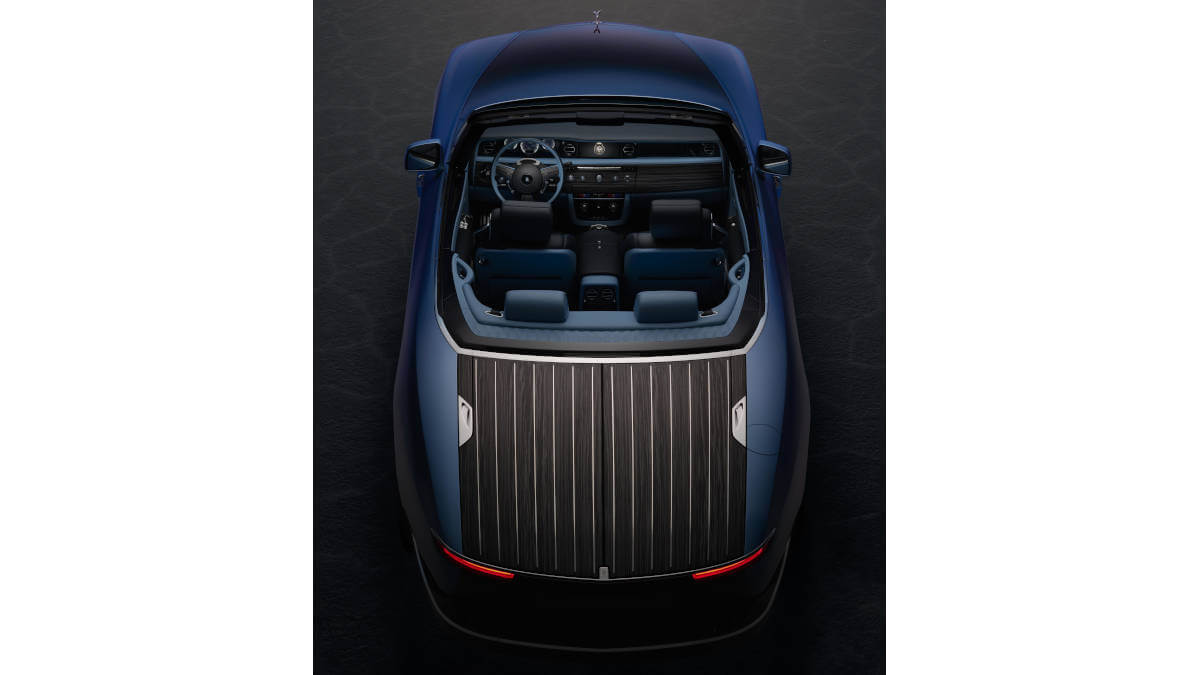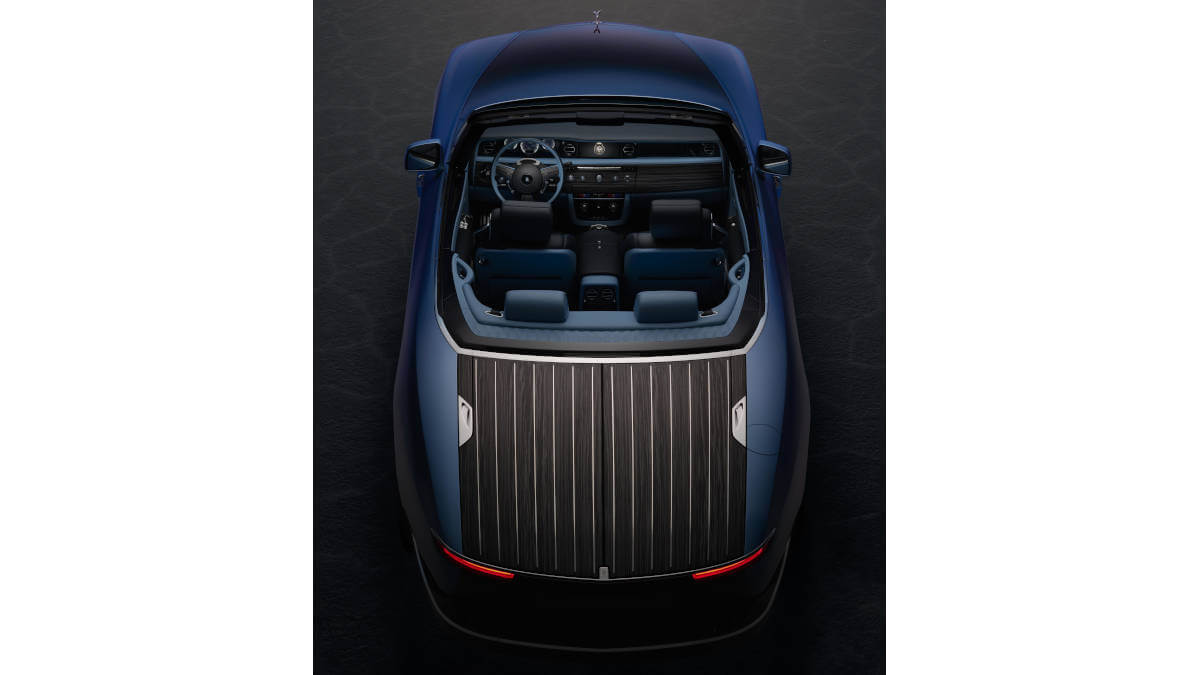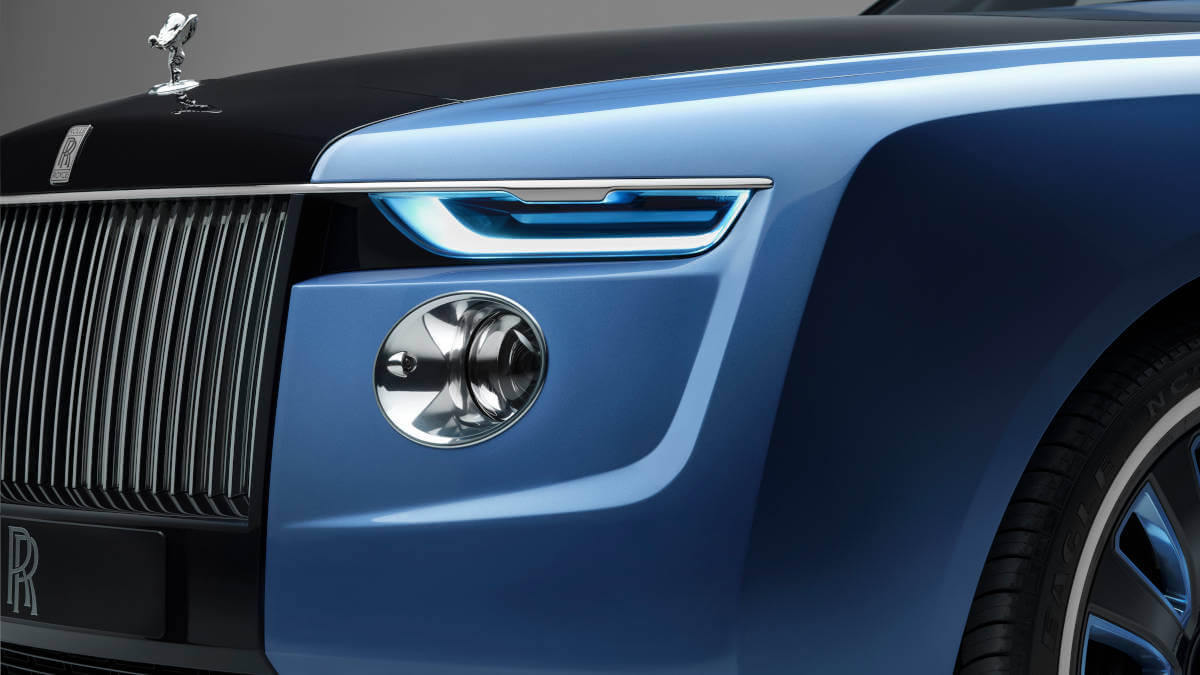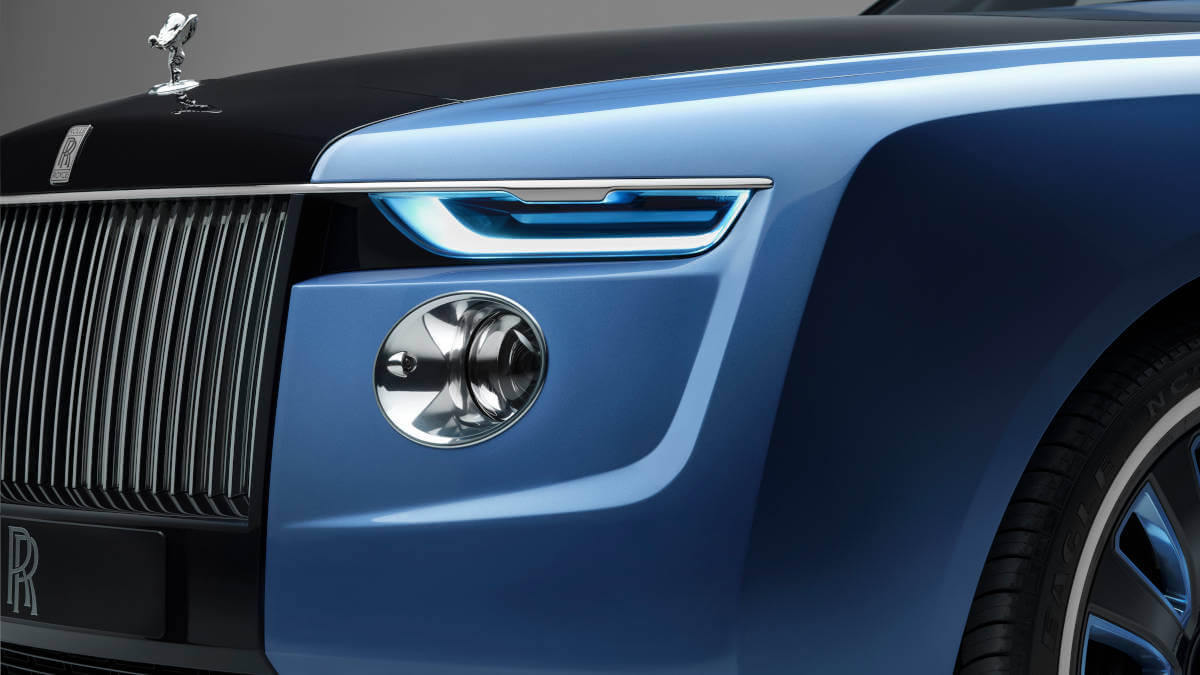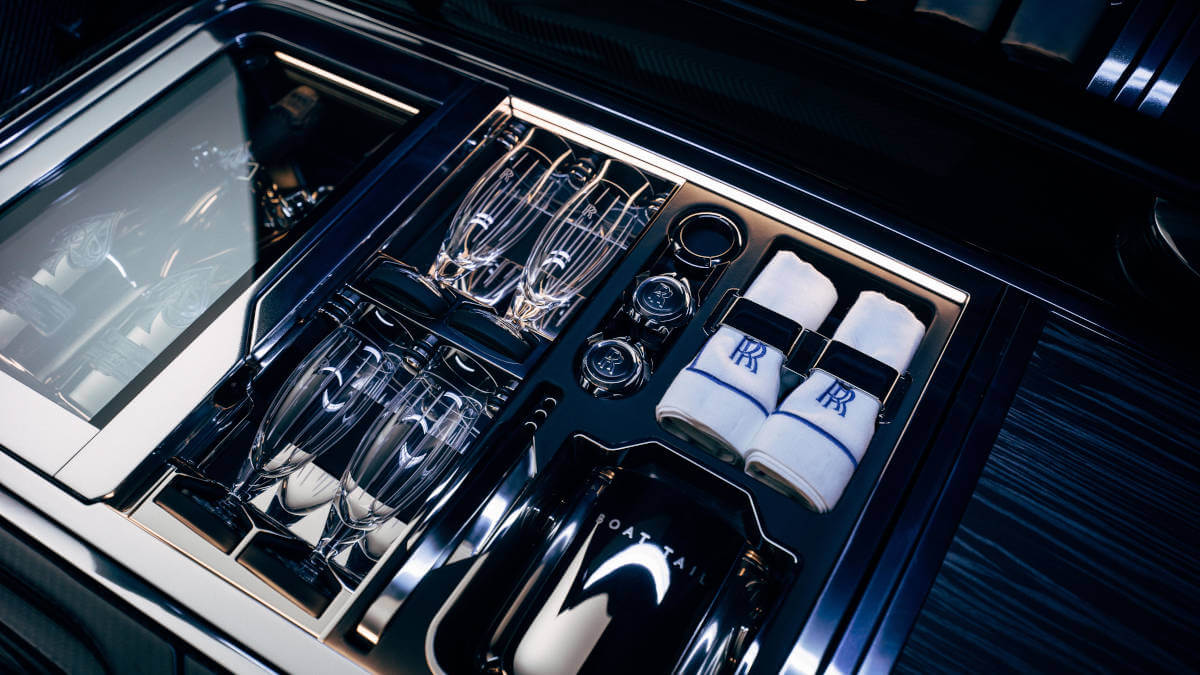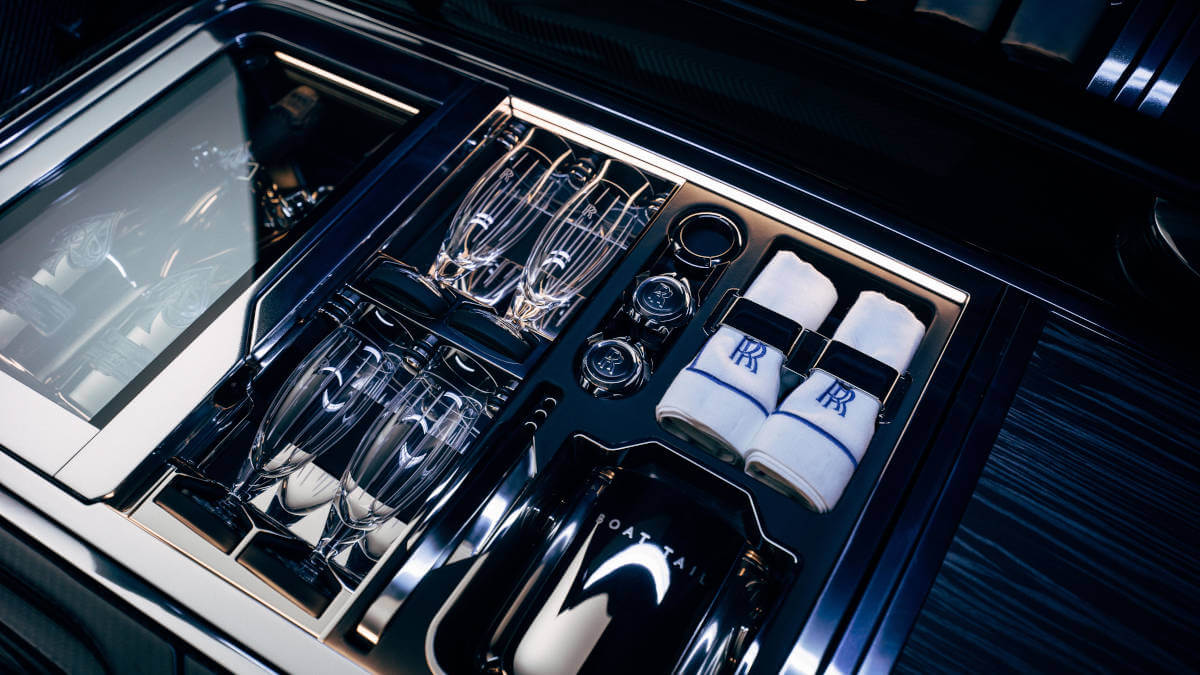 Special two-tone paint finish
Rolls-Royce unveiled the first of the three Boat Tail yesterday. This one was pre-ordered by a couple and is intended to provide a balance to their busy daily lives. The couple already has a 1932 Rolls-Royce Boat Tail in its own collection, which is currently undergoing an extensive restoration so that it can shine alongside the new Boat Tail. With an exterior length of 5.8 meters, the new car is impressively proportioned. At the front, the designers integrated the typical pantheon grille in a new interpretation as an integral part of the front end between the narrow LED daytime running lights and the round headlights. The windshield encloses the cockpit all the way to the rear-opening doors. A special blue hue with metallic and crystal particles reflects the new owners' favorite color. The hood and grille surrounds feature a darker blue. The leather upholstery inside was also chosen to match.
Boat tail with surprises
In keeping with the name, the rear section lowers and receives a surface of Caleidolegno veneer with stainless steel inserts. This grey-black material is usually used in the interior of cars. However, Rolls-Royce technicians not only processed the veneer for the exterior, but also manipulated the course of the structure to adapt it to the shape. This wooden section opens in two parts toward the center to reveal an exclusive trunk. It contains a picnic set as well as fold-out picnic tables, matching chairs and even a retractable parasol. Since the roof with its fixed elements cannot be carried in the vehicle, there is a temporary tonneau cover against rain occurring on the road. The LED taillights are located deep within the transparent housings, creating a three-dimensional impression. While the press release doesn't reveal a price, well-informed circles say that each Boat Tail will cost around £ 20 million.

Images: Rolls-Royce