Automotive
Radford Type 62-2
After Radford presented a modern interpretation of the 1969 Lotus 62 in May, the final design of their Type 62-2 has now been unveiled. When the sports car project made its world debut, it still wore a relatively angular body that was heavily inspired by the 1960s. Radford is a new company, descended from a coachbuilding company of the same name that built cars for VIPs several decades ago. Among others, they had all four singers of the Beatles as customers. In addition, Radford was involved in the development of the first example of the Ford GT40. Today's company is run by Ant Anstead, Mark Stubbs, Jenson Button and Roger Behle. With the Type 62-2, they are now developing a homage to the classic Lotus that is by no means intended as a clumsy copy.
Lotus Evora as the basis
The Type 62-2's chassis and powertrain were developed in collaboration with Lotus, with the Evora serving as the basis. The development goal was an absolutely unfiltered driving experience. Behind the passengers sits the familiar 3.5-liter V6 supercharged engine with 430 hp. A power increase to 500 hp is available at extra cost. This is achieved via modified pistons, connecting rods and camshafts as well as modified control software. A six-speed manual transmission or a seven-speed dual-clutch gearbox is available to transmit power to the rear wheels. The tuning tests will be carried out by former F1 world champion Jenson Button, among others. He has already undertaken various tests with the prototype. The chassis is made of high-quality bonded and welded aluminium. Added to this is a carbon safety cell comprising the bulkhead, windshield frame and roof structure. Carbon is also used for the body panels. This ensures that the dry weight drops to under one ton.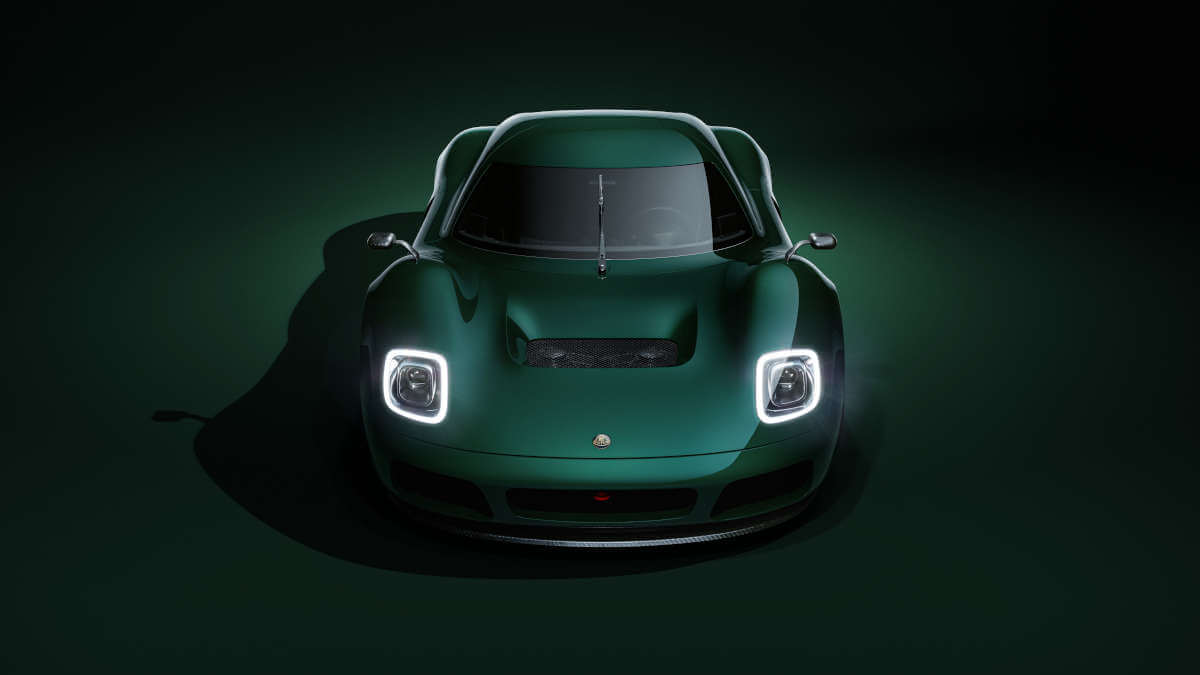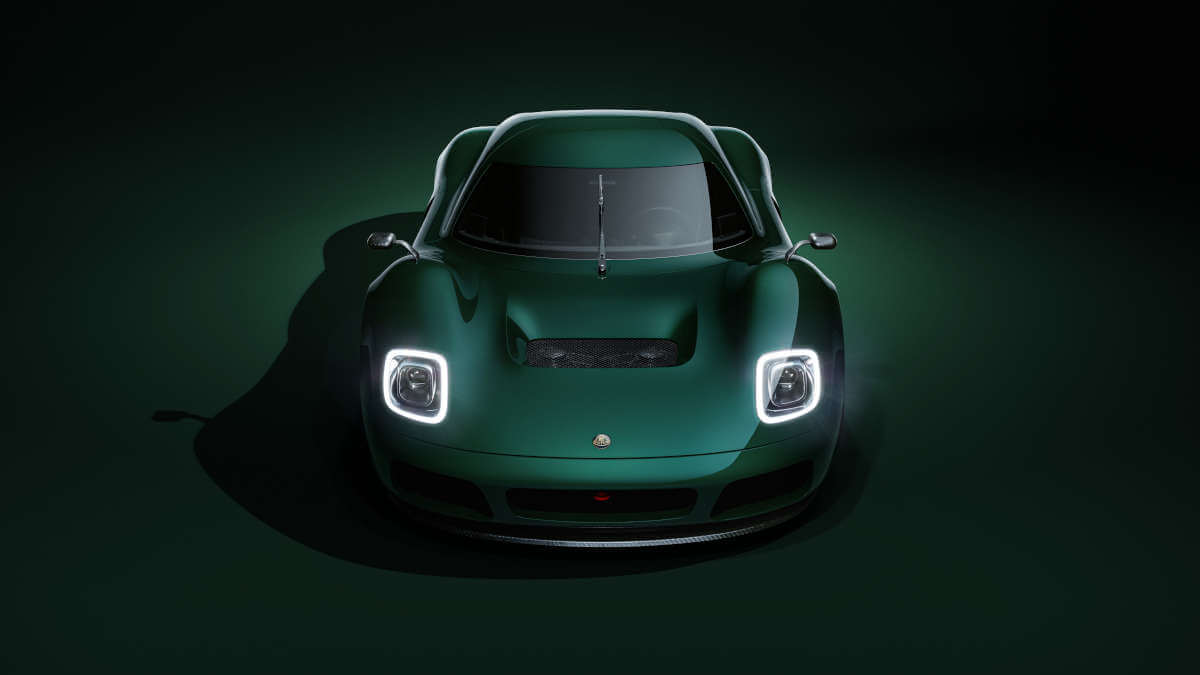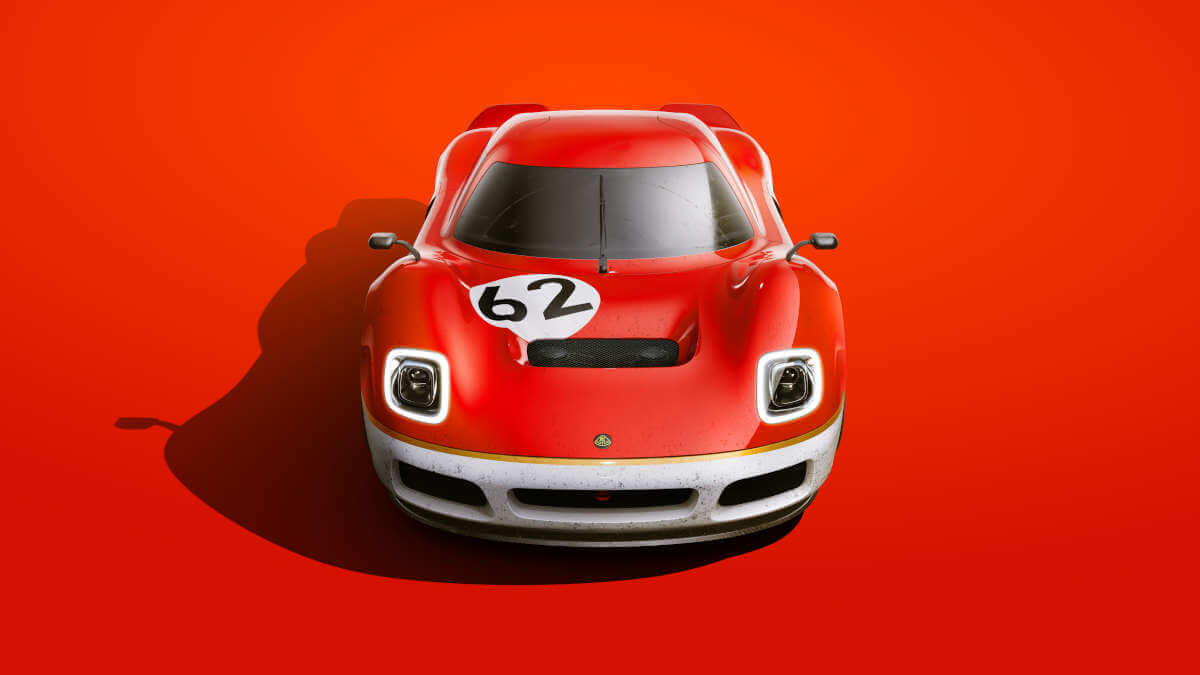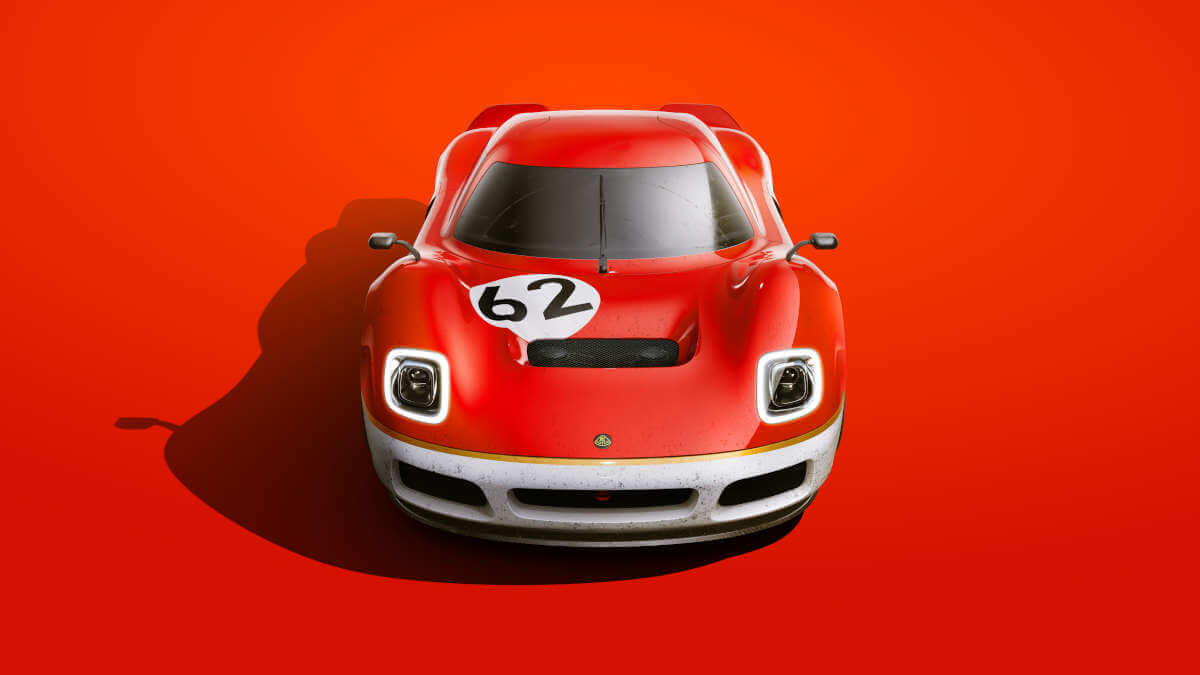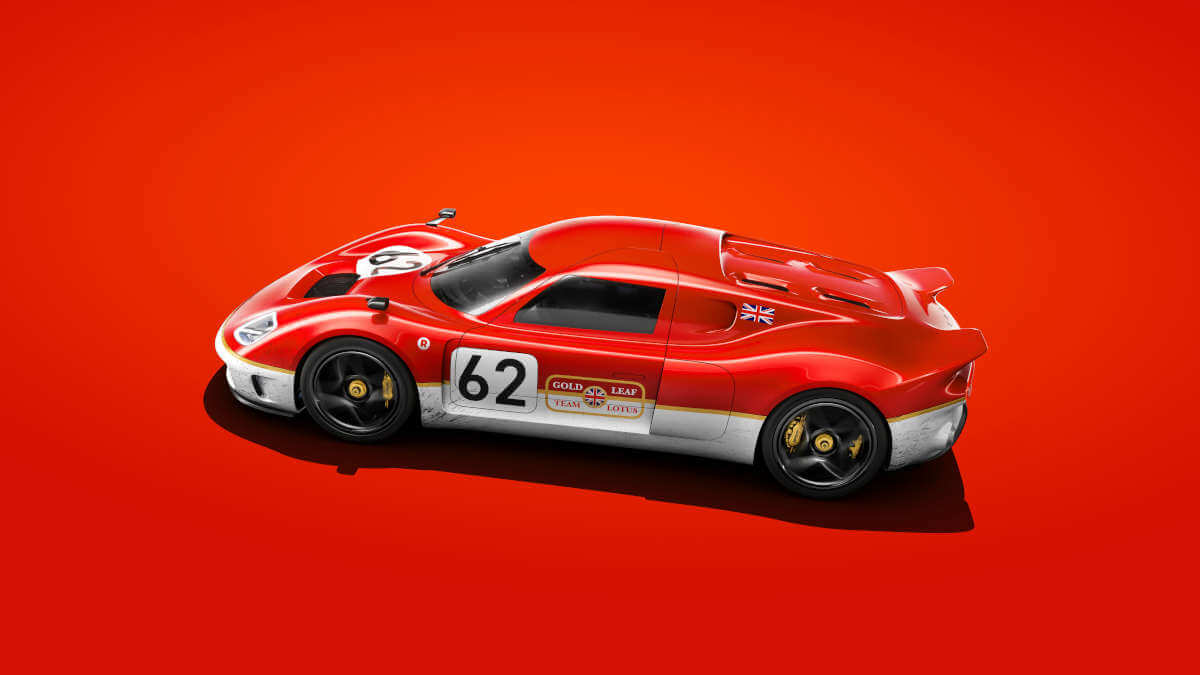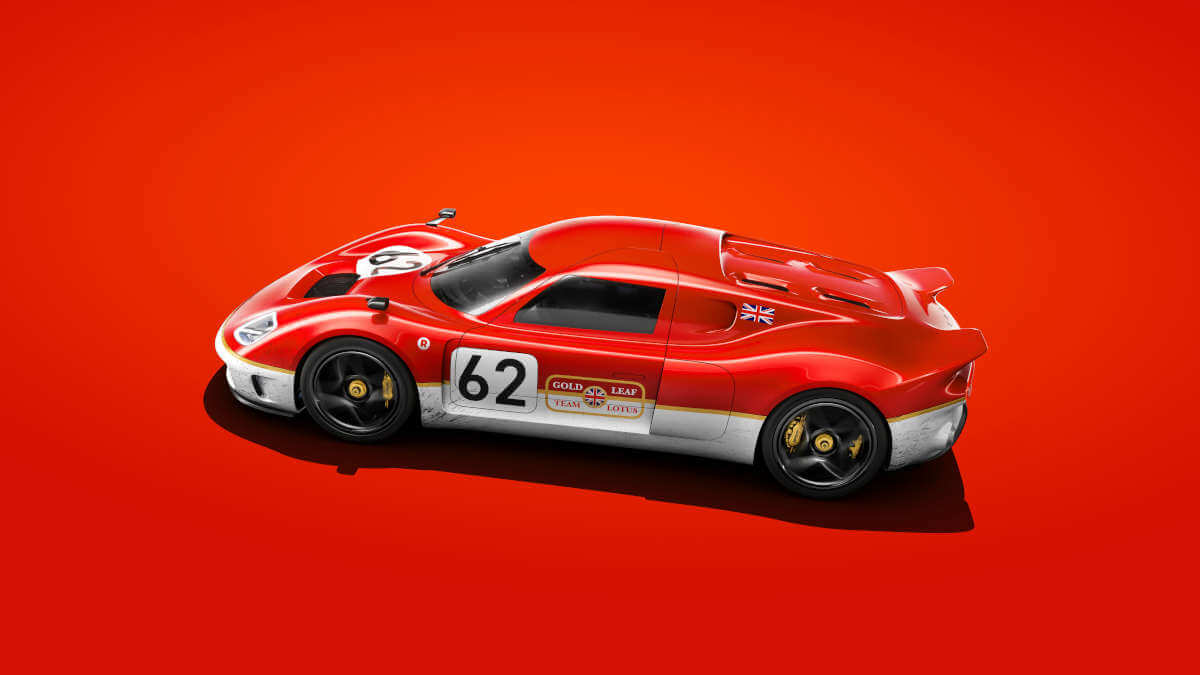 Final design close to the Lotus 62 but more modern
The final design of the Type 62-2 can now be seen on four rendered design drawings. Visually, the car continues to resemble the classic Lotus 62, but also brings modern elements. The nearly square headlights feature LED daytime running lights as surrounds. The central water radiator draws its cooling air through the center air intake in the front bumper and discharges hot exhaust air through an opening in the front hood. For the mid-engine, side vents behind the doors bring in fresh air. As chief designer, Mark Stubbs ensured a pleasing language with curves and edges, but without overly playful details. The low height of just 1.13 meters is particularly striking. The necessary downforce is provided by a diffuser and the two spoiler corners at the rear as well as the fully clad underbody.
62 units from the beginning of 2022
The car will be limited to just 62 units. Each vehicle will be built to meet the customer's specific requirements. At the world premiere at the Lyon Air Museum in Orange County, California, Radford showed two variants. The "Classic" version omits the spoiler corners at the rear and features a single color paintjob. Five-spoke rims measuring 17 inches in front and 18 inches in the rear round out the look. As a "Gold Leaf" version, the Type 62-2 is specifically reminiscent of the Lotus 62's racing livery in red, white and gold. In addition, this variant gets 18-inch front and 19-inch rear two-piece wheels with optional classic center locks and performance upgrades as standard. All models get an ultra-lightweight titanium exhaust system and adjustable dampers. Radford didn't yet provide details on prices. First deliveries are expected in early 2022. Before that, the Brits will show pictures of the interior.

Images: Radford