Automotive
Mercedes-Benz 190 SL
In the early 1950s, Max Hoffman asked Mercedes-Benz for two sporty models. Hoffman is known to many car fans as an enterprising importer of European vehicles on the American market. His analyses of buyers' tastes gave rise to various models that are sought-after classics today. In addition to the Porsche 356 Speedster, this also applies to the aforementioned cars from the other car brand based in Stuttgart. Based on the motorsport successes of the 300 SL (W194), he asked for a large sports car to be supported by a smaller model. Mercedes-Benz therefore developed a road-going version of the 300 SL (W198) and the smaller 190 SL (W121 B II). Both made their debut at the New York International Motor Sports Show in February 1954. While the 300 SL was ready for production and manufacturing started in August 1954, the 190 SL was in the middle of its development phase.
79 percent of production was exported
By the time production started, the body had undergone various modifications. Instead of an air scoop, the hood now had a central power dome. As on the 300 SL, the rear fenders also received a decorative element directly above the wheels. The 190 SL rolled onto the Geneva Motor Show in this form in March 1955 and rolled off the production line two months later. With a base price of DM 16,500, the small two-seater roadster was even higher priced than the entry-level Porsche 356. To make the 190 SL suitable for winter use, a metal hardtop was available from the factory for an extra DM 1,150. Further extras could raise the price to over DM 20,000. Accordingly, few European customers could afford this beautifully styled vehicle. It is therefore not surprising that of 25,881 units built up to 1963, 20,636 were exported. That corresponds to just over 79 percent.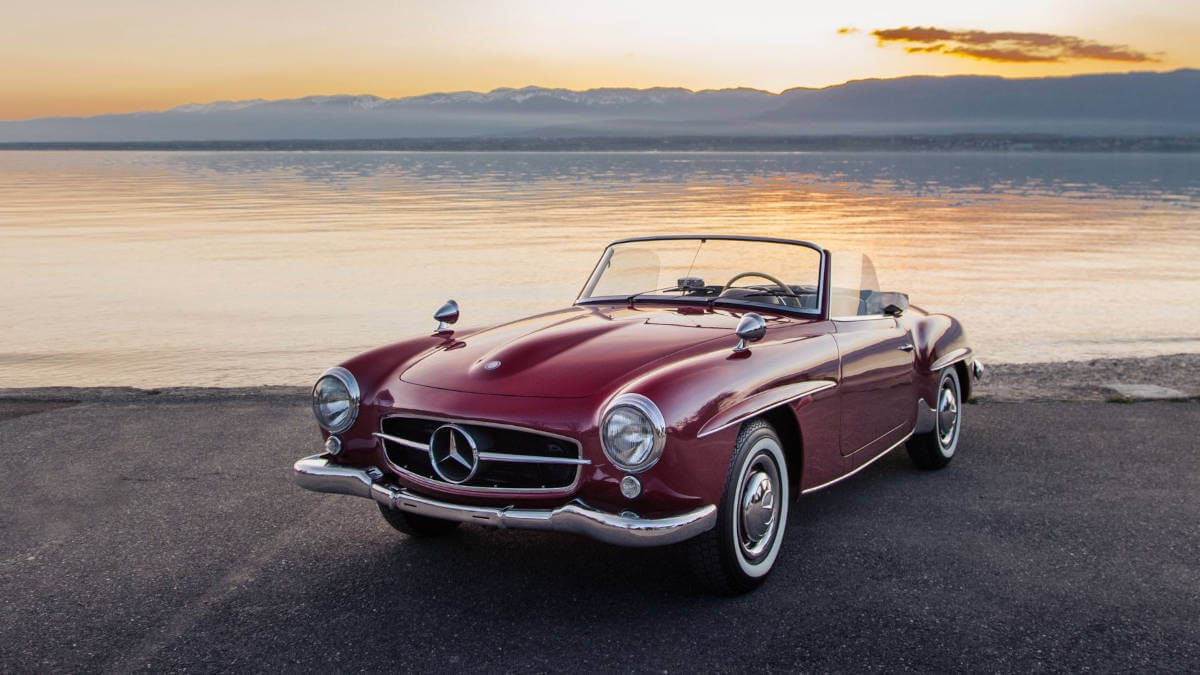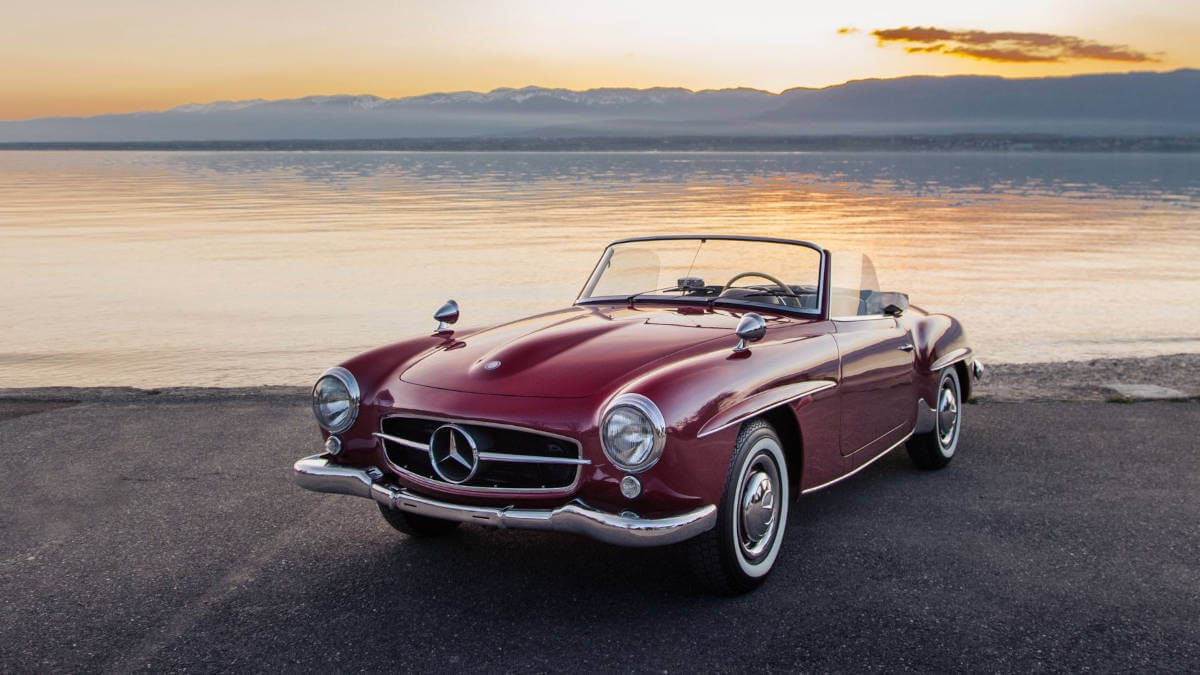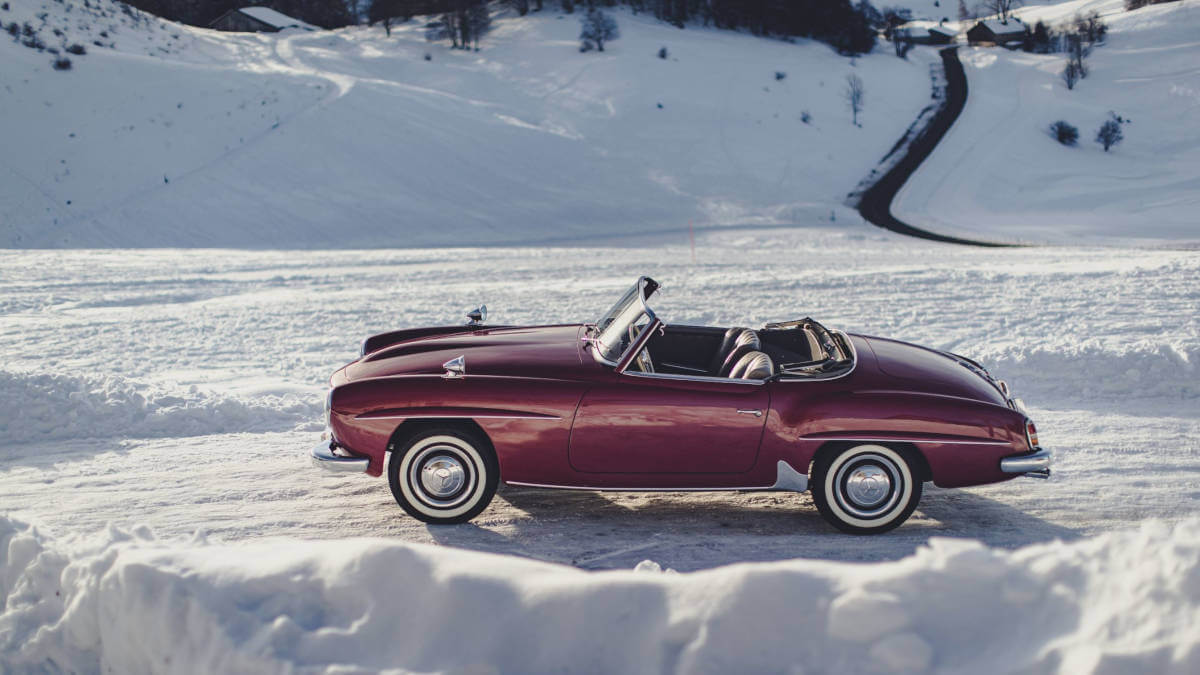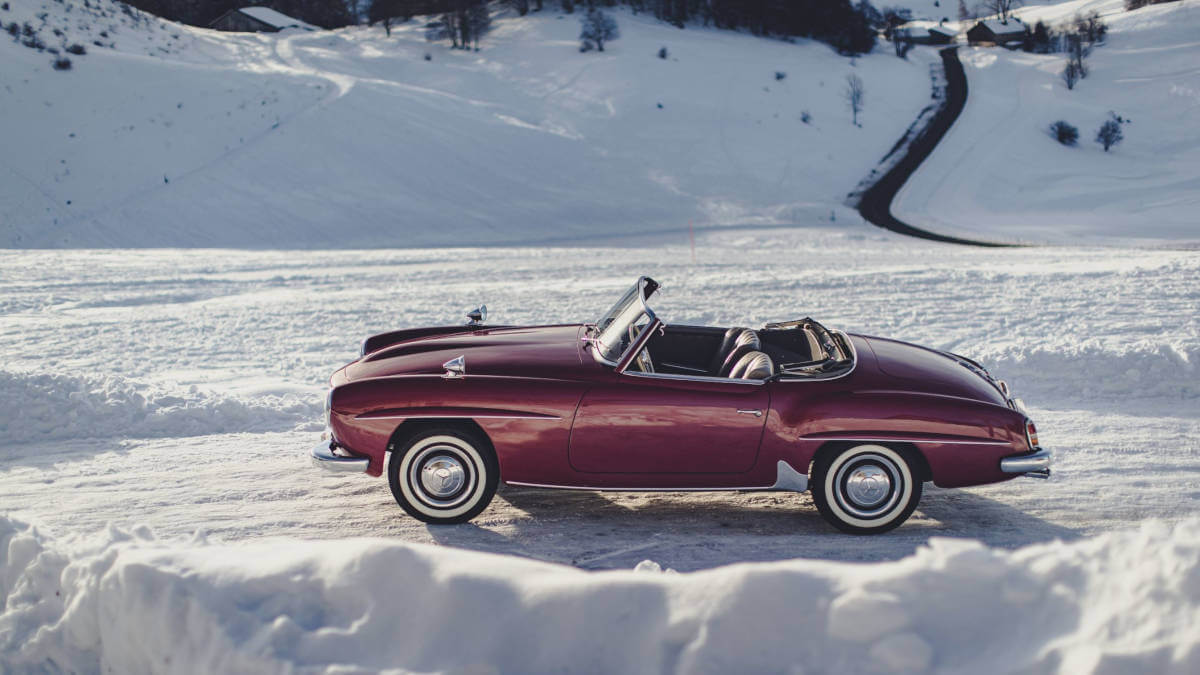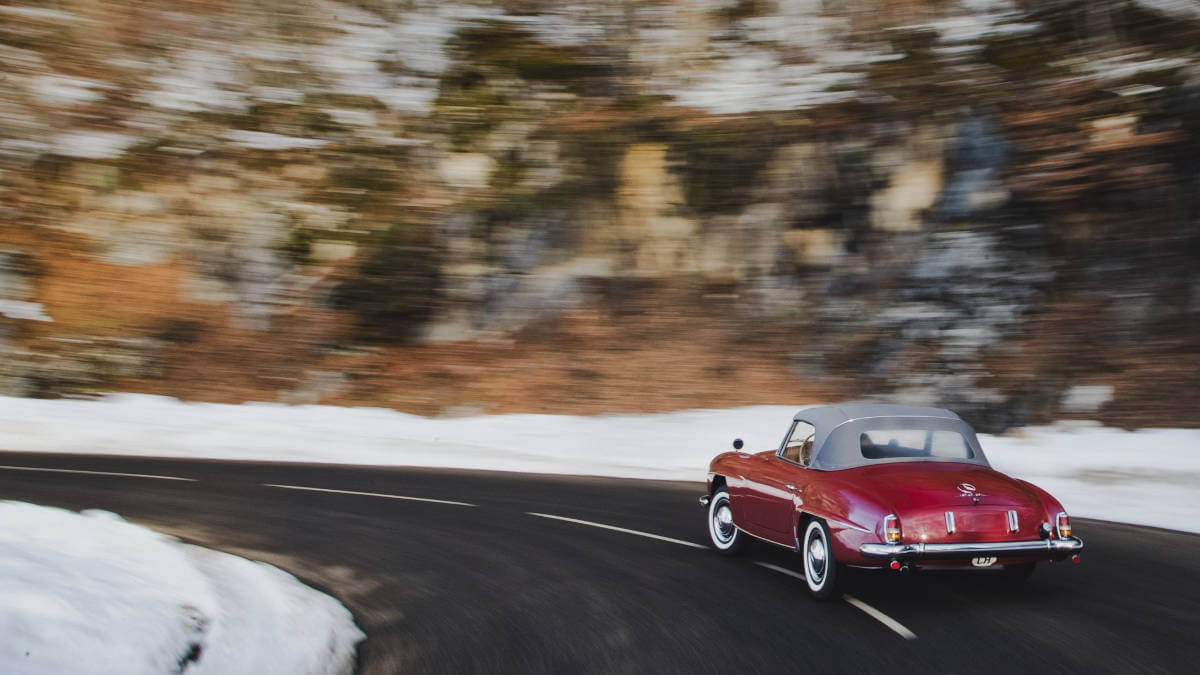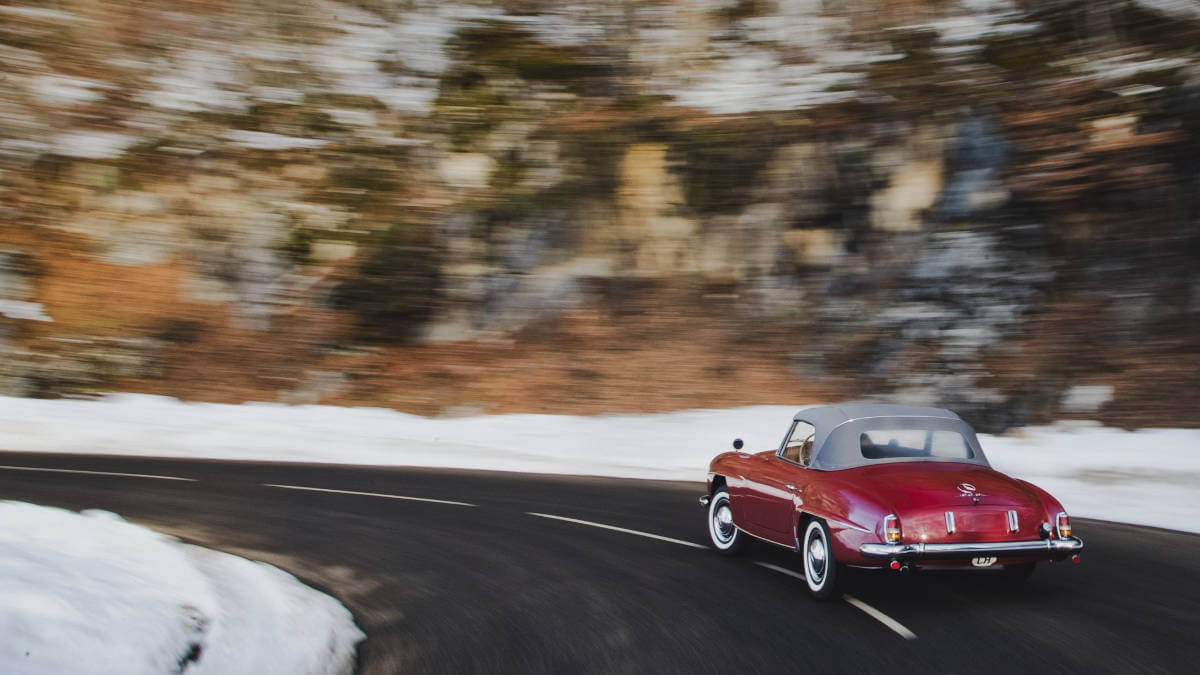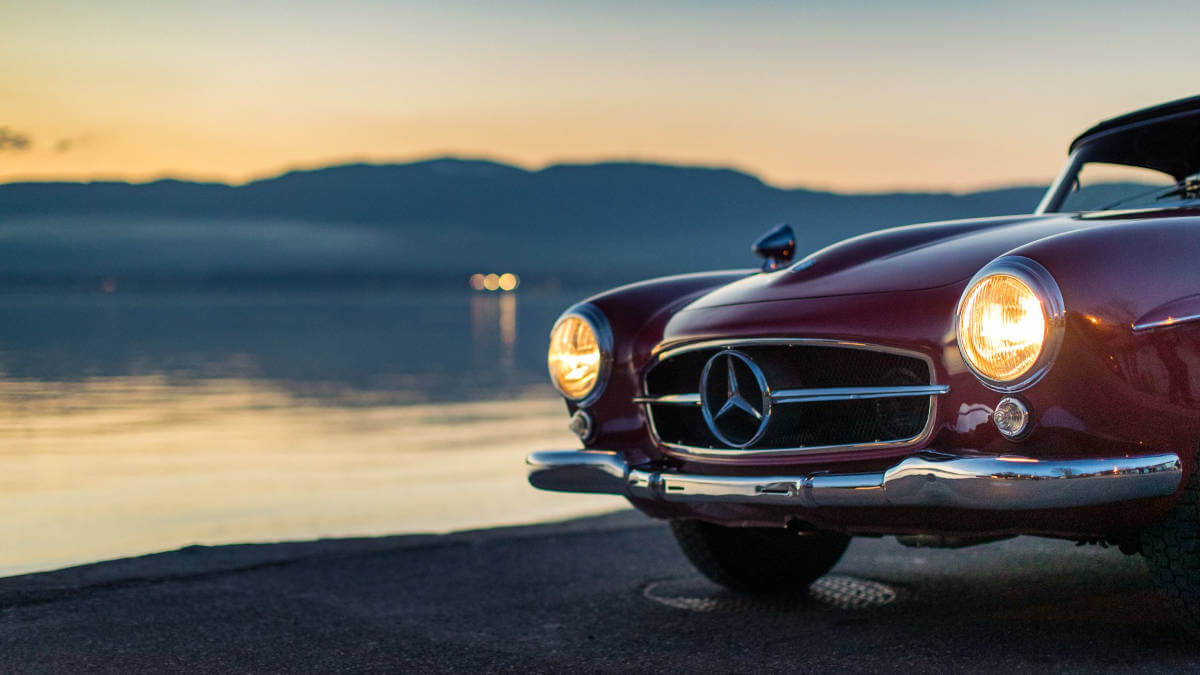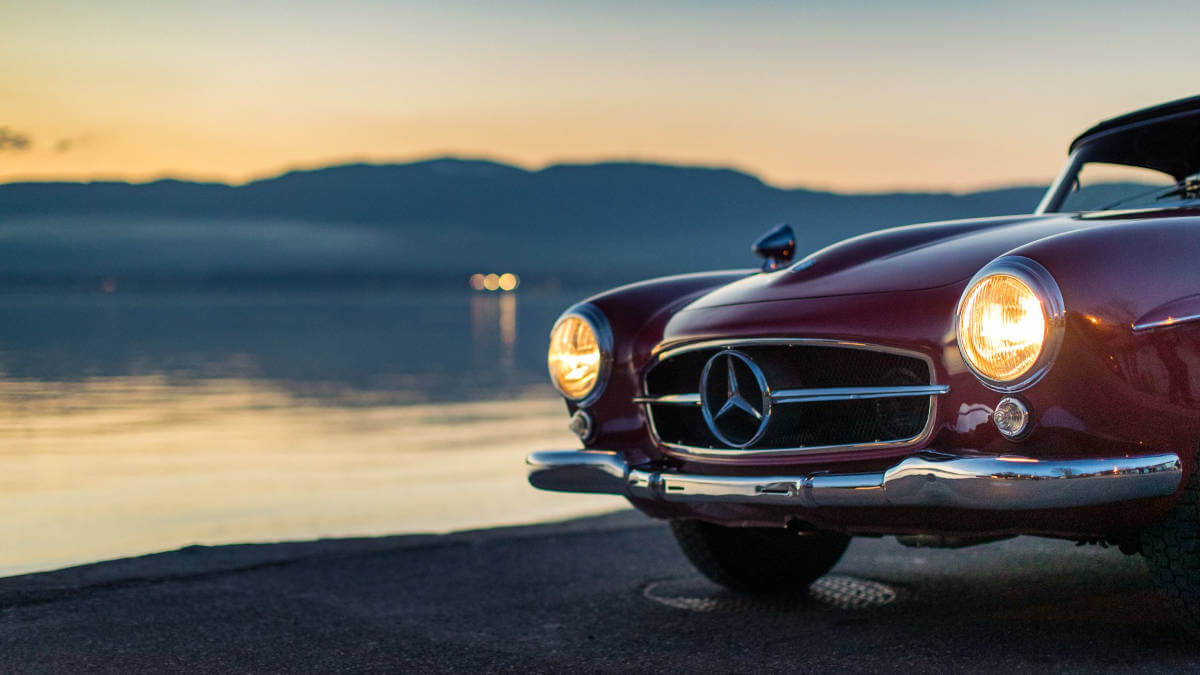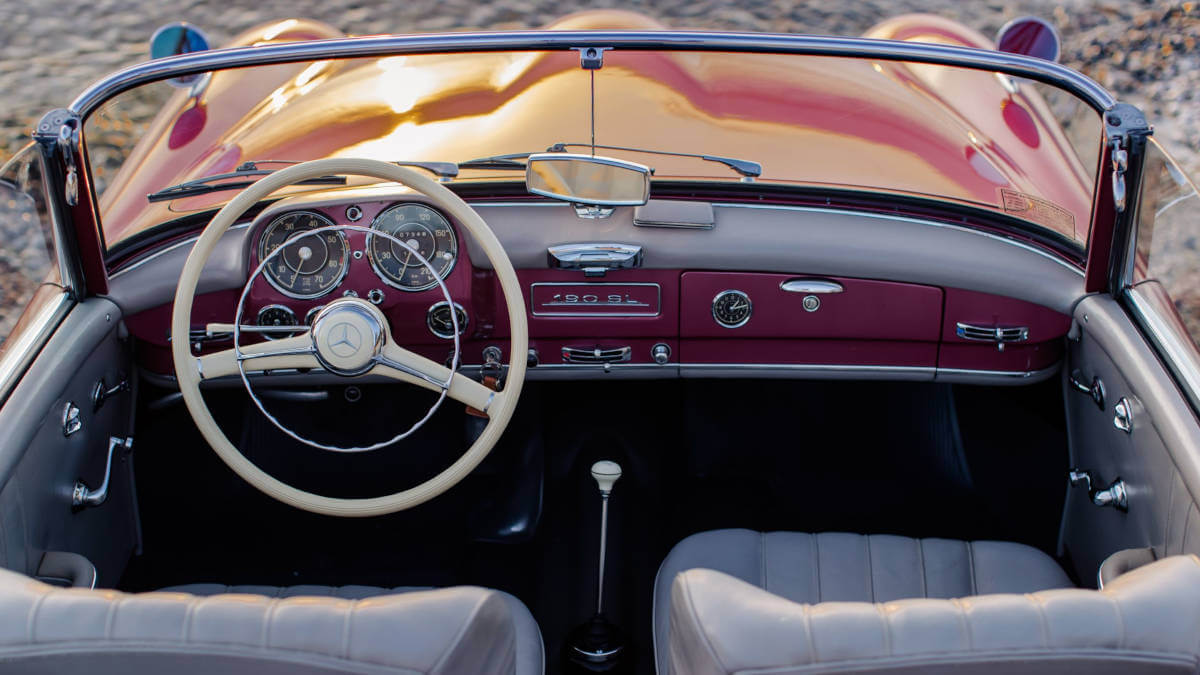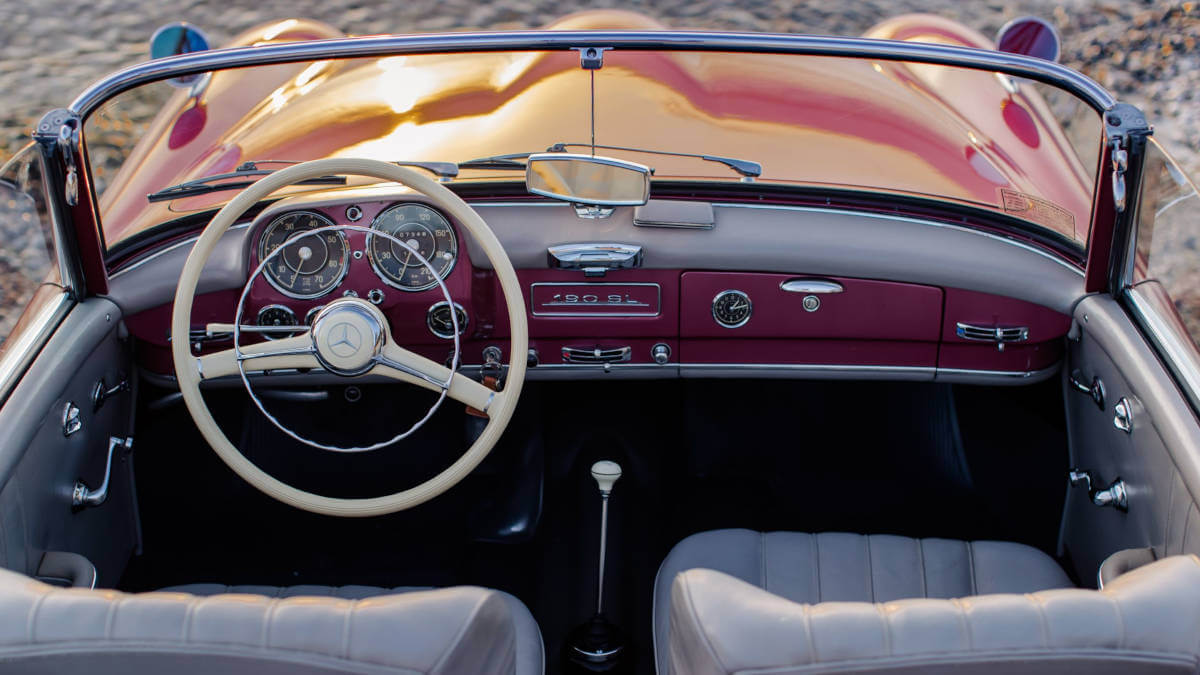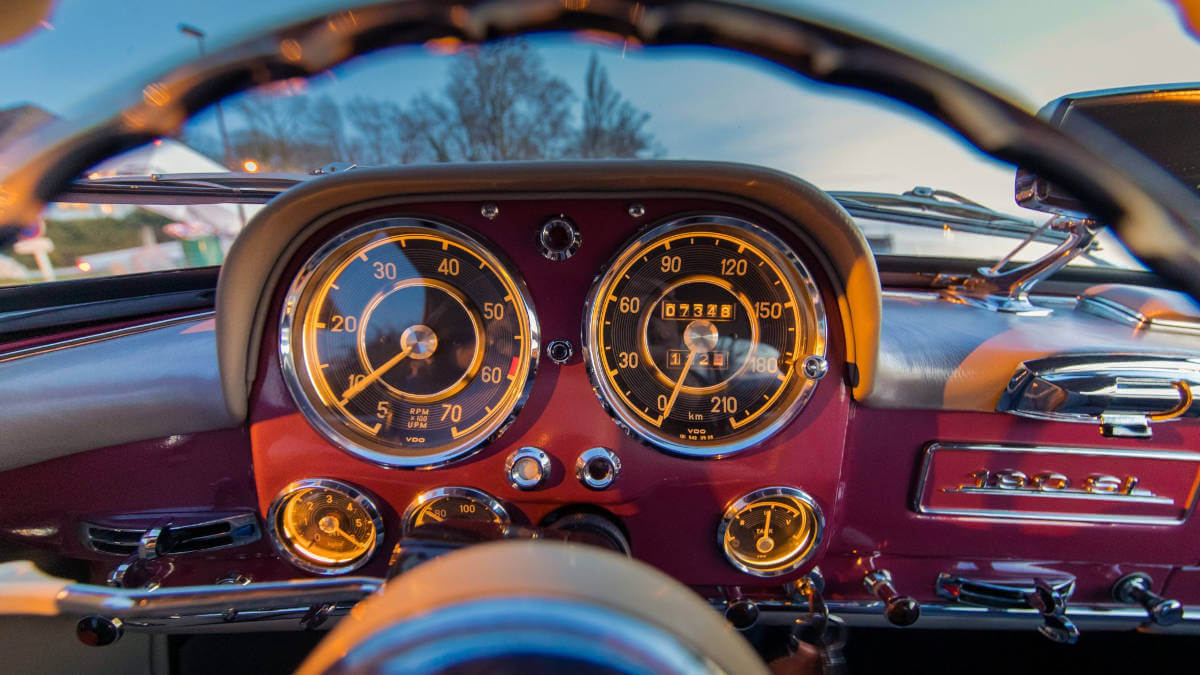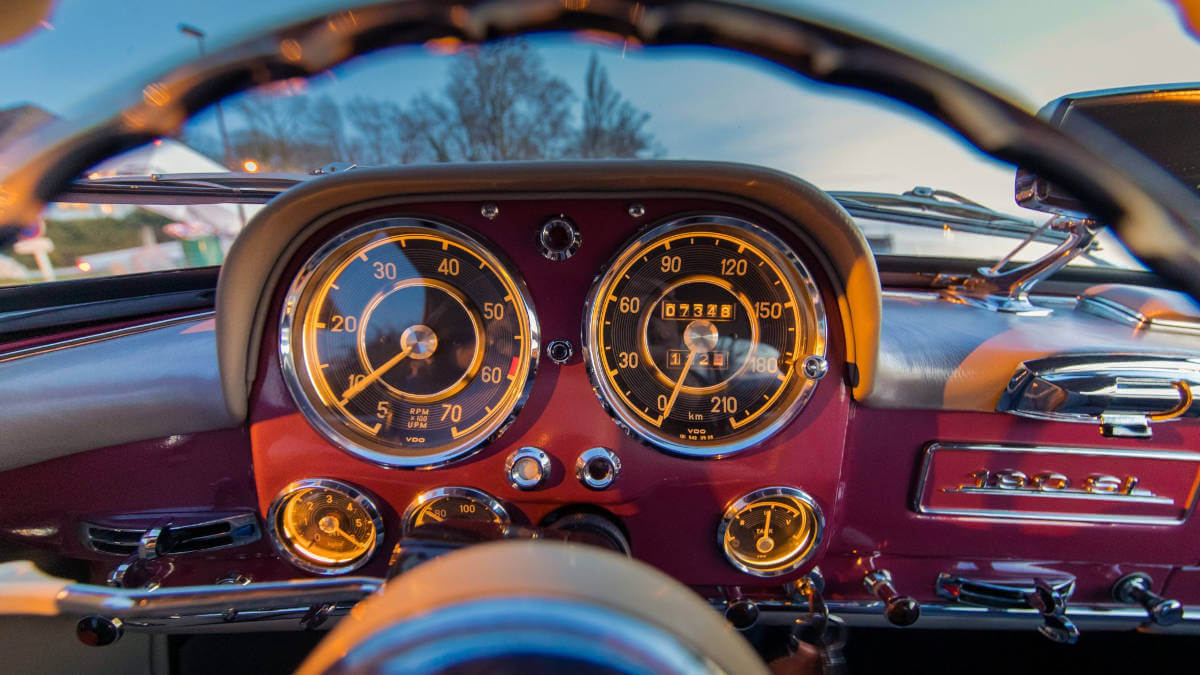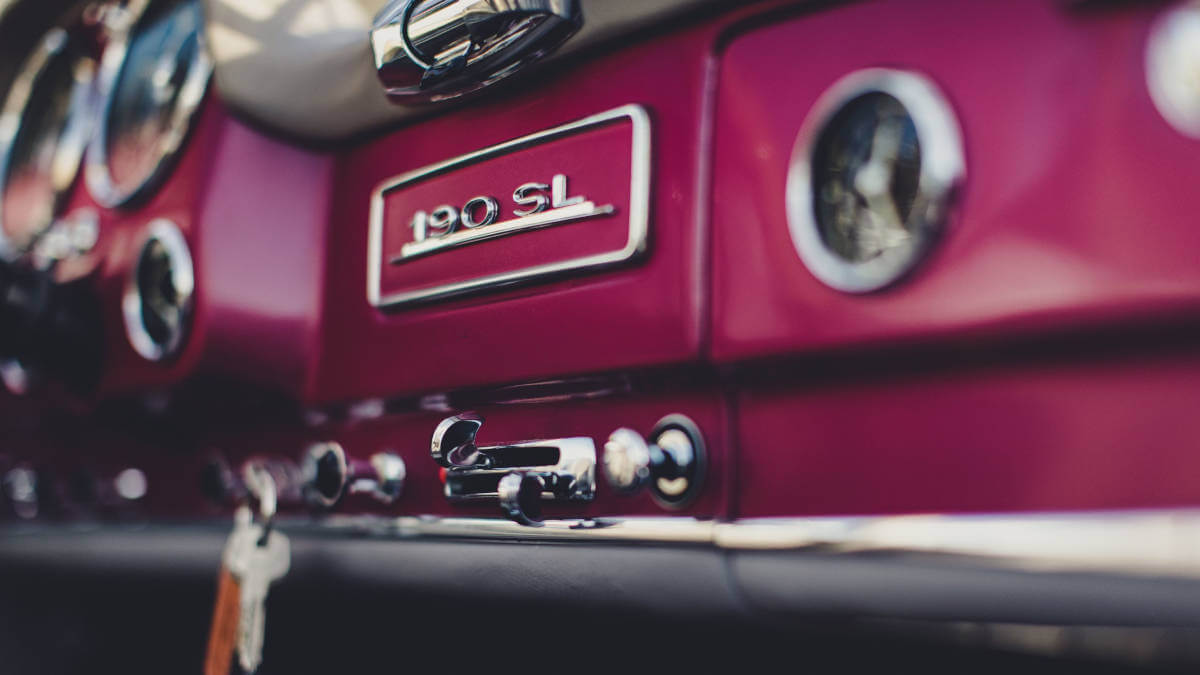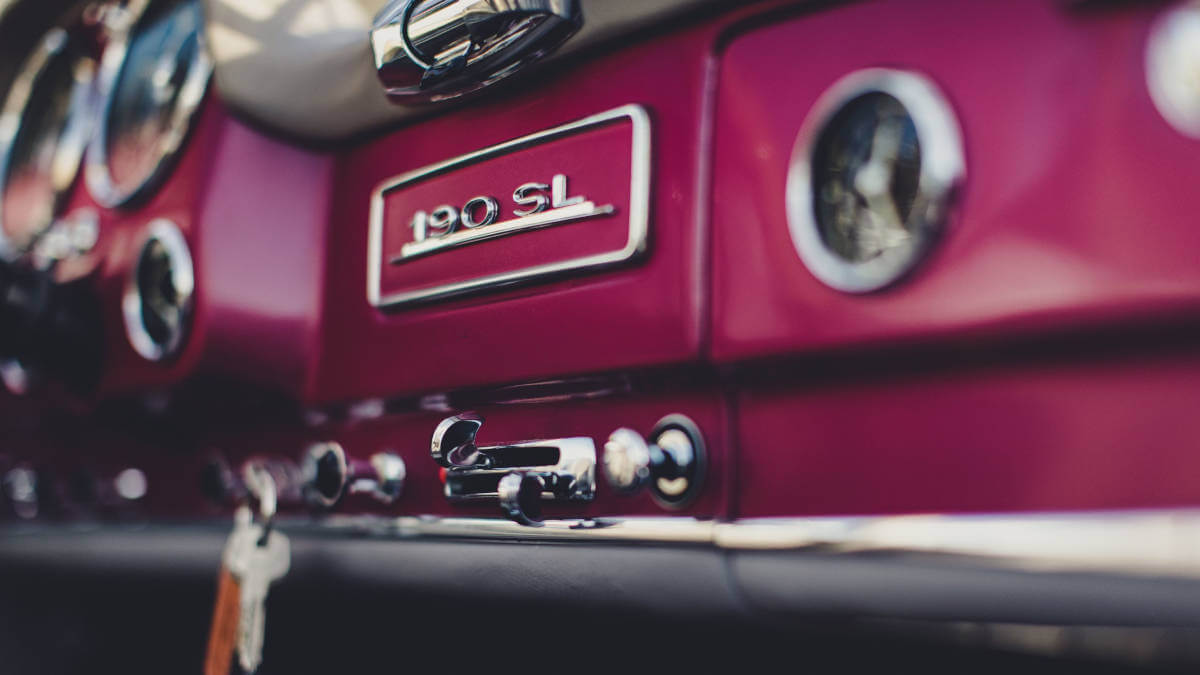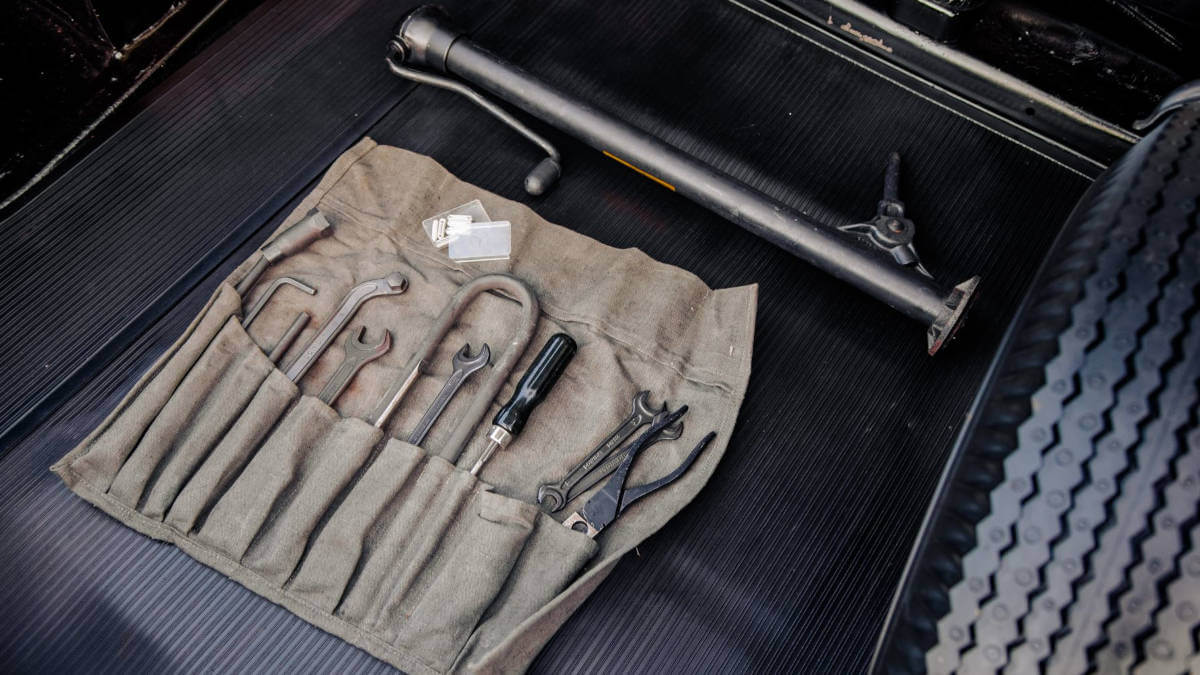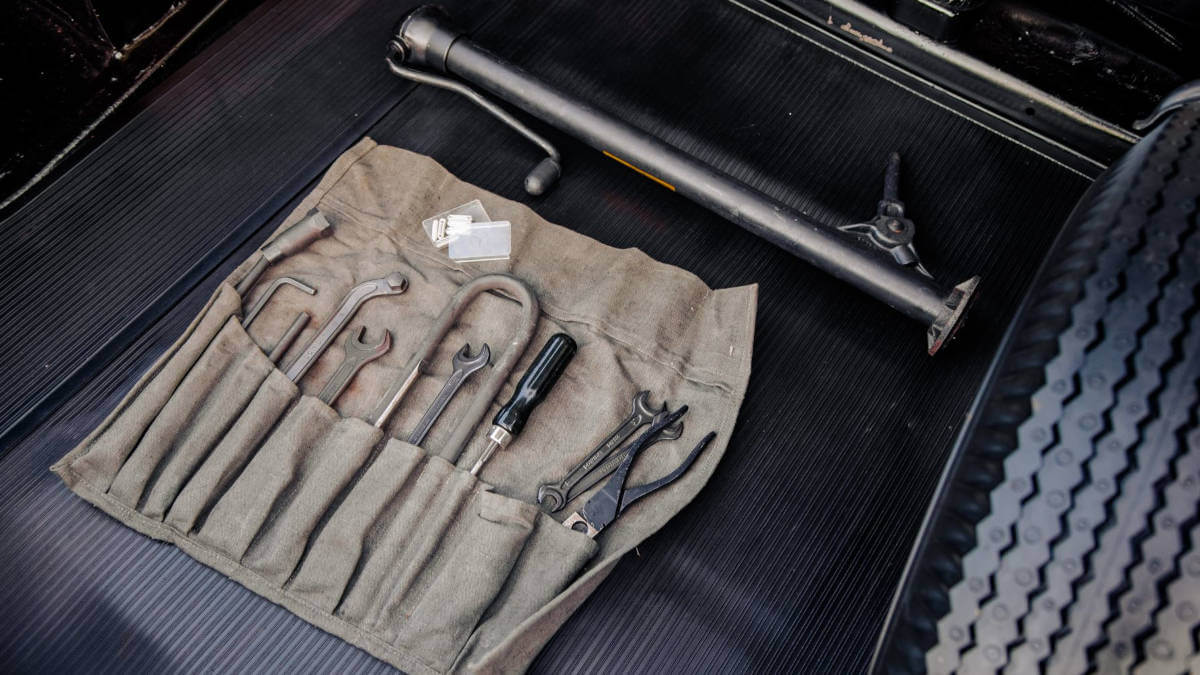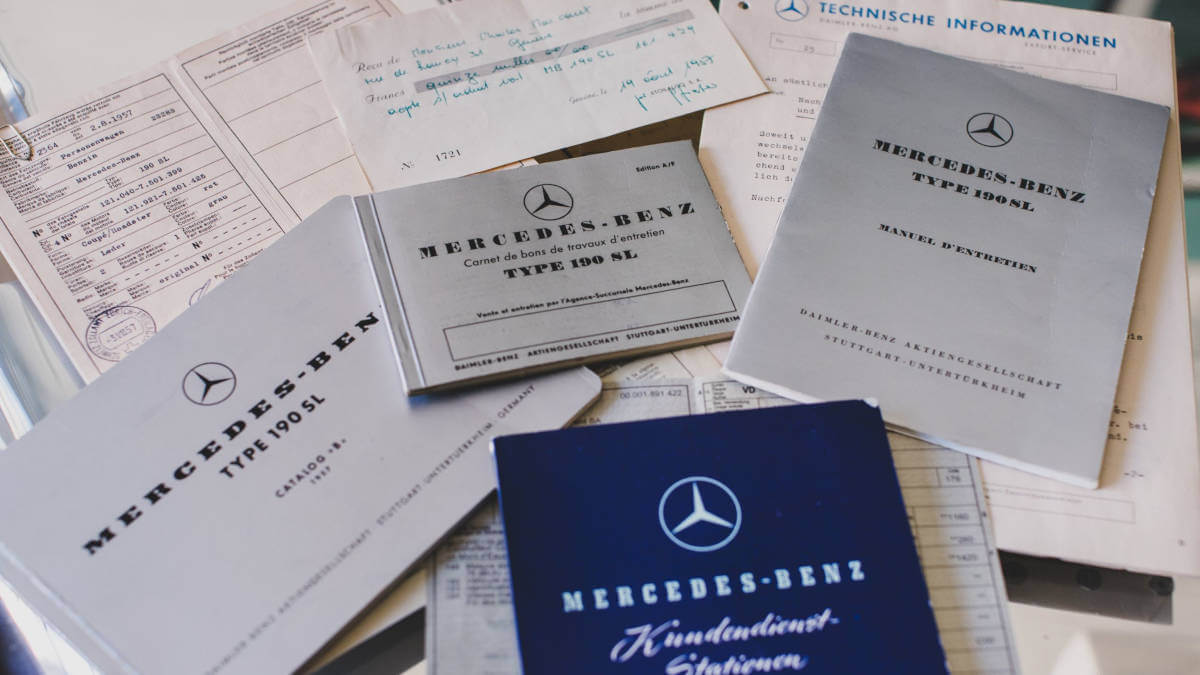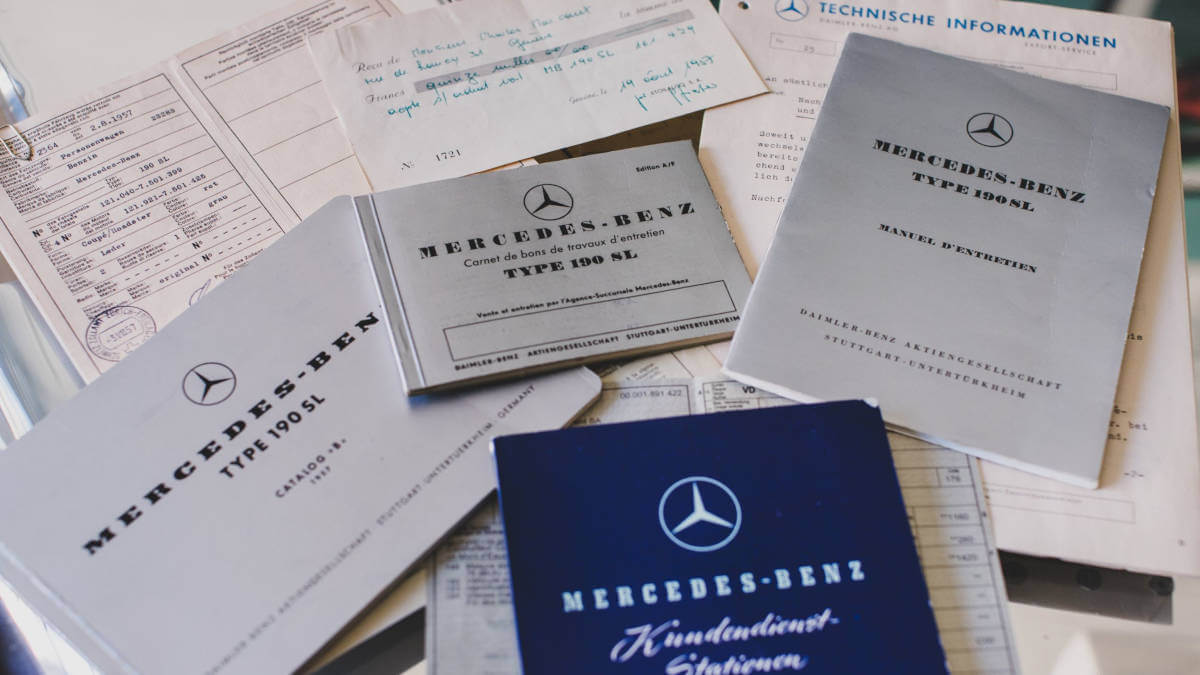 105 hp four-cylinder engine
American customers in particular loved the 190 SL because it took on the look of the larger 300 SL while being less complicated. It had neither the tube frame chassis under the body, nor the inline six-cylinder engine with mechanical direct injection system under the hood. Instead, a 1.9-liter four-cylinder engine with 77 kW/105 hp provided propulsion. In the first model year, the car was only available in silver-grey paint. From 1956, the color palette was expanded to 12, and one year later finally to 39 options. In addition, the optional hardtop could be ordered in one of ten contrasting colors. Mercedes-Benz also modified various details over the course of the production years. Some examples even found their way into motorsport, whereby 190 SLs built before 1958 are able to participate in the Mille Miglia.
190 SL from first ownership for sale
In addition to US customers, there were also some wealthy Europeans who bought a Mercedes-Benz 190 SL. Among them was Charles Marcoux from Geneva, who took delivery of the car with chassis number 501.399 on August 14, 1957. Apparently his car had transport damage amounting to CHF 4,000, which was repaired at the dealer's expense before delivery. All original invoices and sales documents are still available today. They also show that Mr. Marcoux ordered the 190 SL in May 1957, combining the paint color 'Grenadine' with grey leather. A grey soft top and the factory hardtop were also ordered. In September 1957, the car came back to the workshop after 518 kilometers. And in March 1961, the next inspection took place after 2,181 kilometers. From this it can already be seen that Charles Marcoux rarely drove his Mercedes. After his death, his daughter took over the car and gave it on long-term loan to the now-closed Geneva car museum until 2016. A subsequent major service gobbled up CHF 14,959. Now Kidston SA is offering this arguably one-of-a-kind Mercedes-Benz 190 SL with just 7,400 kilometers mileage.

Images: Kidston SA