Maserati developed the new 300S for the 1955 World Sports Car Championship. The chassis and frame parts derived partly from the single-seater 250F. From the original 2.5-liter inline six-cylinder engine of the 250S sports prototype, a three liter version was created by using larger bored cylinders and a little more stroke. The modifications not only increased the power output to 191 kW/260 hp, but at the same time reduced the forces acting on the individual components through lower compression. Two overhead camshafts and dual ignition were retained. It was sufficient for a topspeed of 290 kph (180 mph).
27 cars were built until 1959
Together with Gilco Design, a company from Modena, the frame chassis was created from round tubes. From 1956, these were given an extended front section and another year later a completely new shape to accomodate a modified Fantuzzi bodywork. Maserati used aerodynamic findings from the development of the smaller sports prototype 200SI. At the same time, in 1957 the factory team already started using the bigger 450S in the World Sports Car Championship, which is why production of the 300S was discontinued after 27 units in 1959. Despite this, the brand was still in the black. All cars differed in details from the previously built ones, but had the open Spider shape and right-hand drive in common.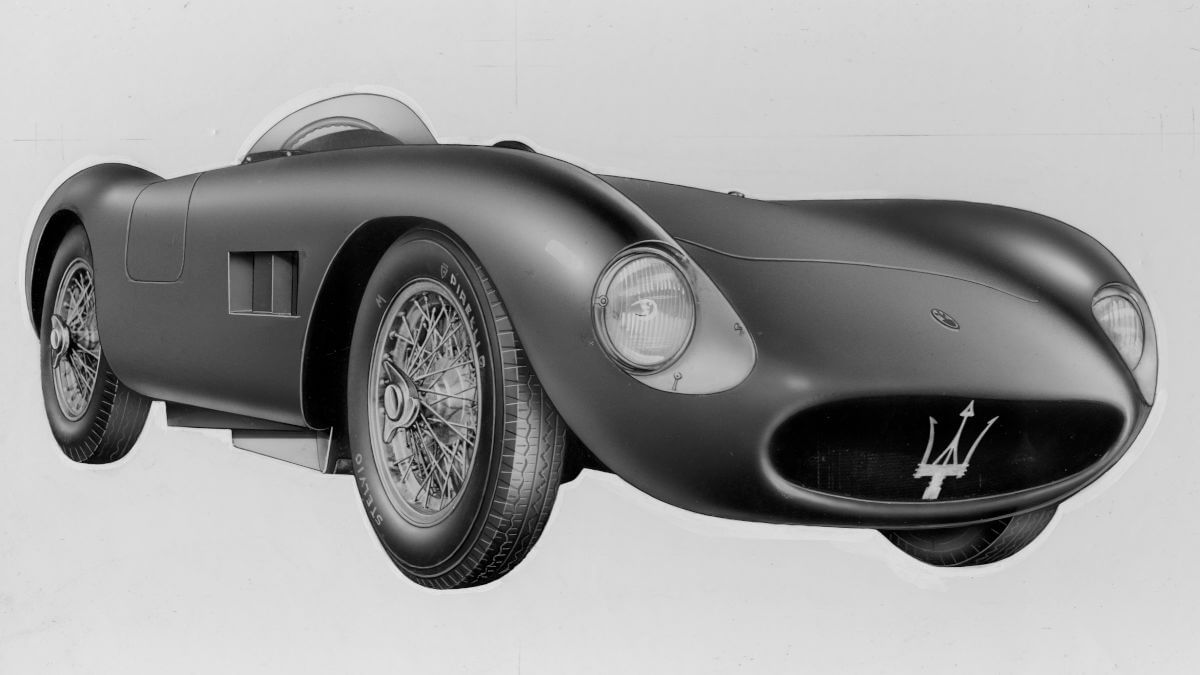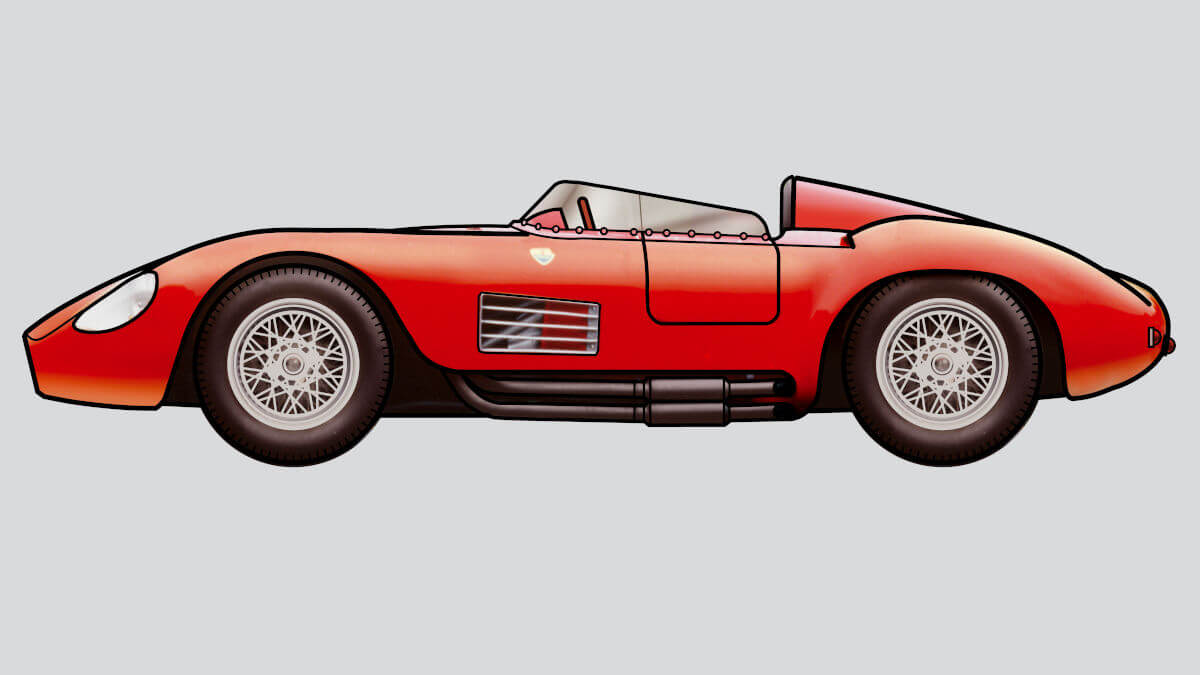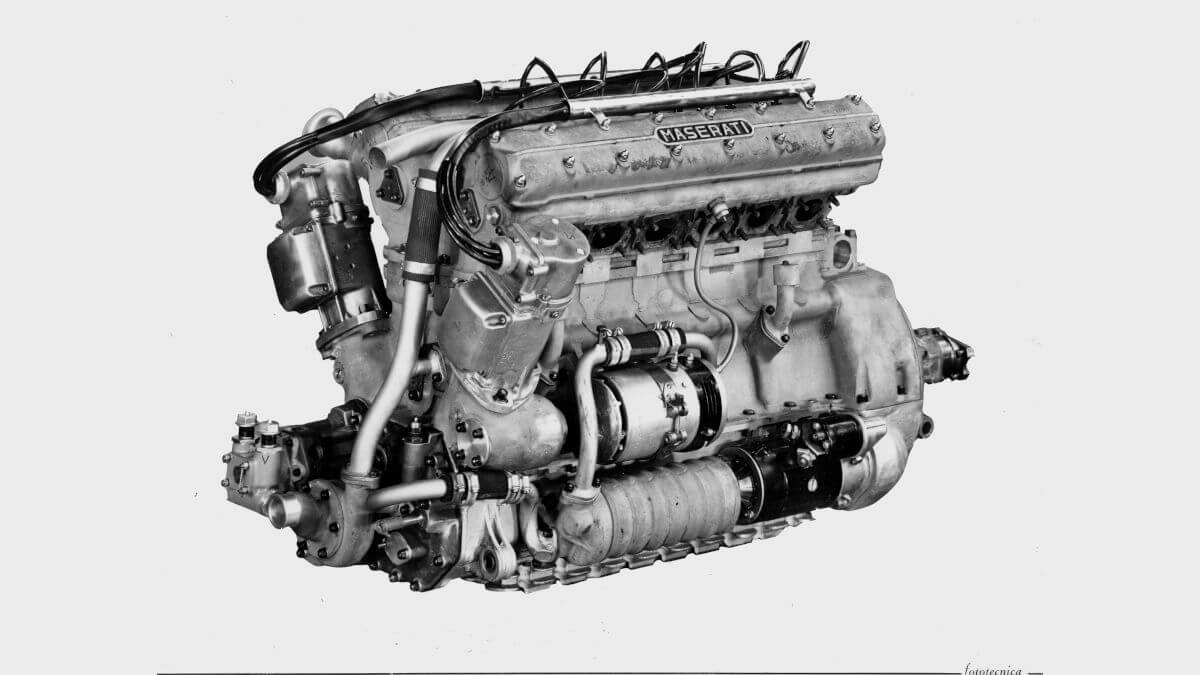 Power was transmitted to the rear wheels by a four-speed transmission from ZF which was locked to the differential. While coil springs were already used on double wishbones at the front, there was a rigid axle with transverse leaf springs at the rear. Maserati integrated radial cooling fins and holes for heat dissipation into the light alloy drums of the hydraulically operated brakes. This design also allowed the water to run off better when it rained. The exhaust system ended with two pipes below the left door in front of the rear wheel. Behind the driver was the 150-liter fuel tank.
Very successful racing car
For three years, the car scored numerous victories worldwide with the works team and private drivers. The greatest success was celebrated in 1955 with Juan Manuel Fangio winning the Venezuelan Grand Prix. A year later, the team narrowly missed out on the World Championship title. In return, Stirling Moss and Carlos Menditeguy won the 1,000 kilometers of Buenos Aires and Pietro Taruffi on the class up to two liters displacement at the Targa Florio. Despite more than successful racing, Giulio Alfieri constantly developed the Maserati 300S further. There were versions with mechanical fuel injection systems instead of the Weber dual carburetors. In 1958, three cars were equipped with the V12 engine from the 250F Formula 1 car, but weren't used in racing because Maserati discontinued its motorsport activities due to lack of money.

Images: Maserati