Specials
Automotive Art 32 – Porsche 918 Spyder
Even relatively young supercars can already be sought-after collector cars. The Porsche 918 Spyder undoubtedly belongs in this category. Especially if it received the Weissach package and an elaborate special paint job ex works.

Welcome back to a new part of our monthly Automotive Art section with photographer and light artisan Bill Pack. He puts a special spotlight onto the design of classic and vintage cars and explains his interpretation of the styling ideas with some interesting pictures he took in his own style.
Into The Mind Of The Designer – by Bill Pack
It is easy to learn lots of facts and information about any automotive designer. We learn what great shops they worked for, what model of cars they designed and the innovations they have brought to the industry. We know about them, but we do not know them. With my imagery I attempted to get into the soul and spirit of the designer. By concentrating on specific parts of the car and using my lighting technique, I attempt to highlight the emotional lines of the designer.
2013 Porsche 918 Spyder – Designed by Michael Mauer
Inspiration, and what influences an artist, are unique and different for each individual. As I delve into different designers backgrounds, I find that the inspiration and influences that have the greatest impact are often the subtle ones. For Michael Mauer, who is only the fourth Porsche lead designer, it is the subtle and often overlooked, that influences his design decisions.
Mauer was born in 1962 in the picturesque town of Rotenburg an der Fulda, Germany. In his early life he was an avid skier and surfer and became instructors in both. This time in the mountains and along the sea is where I believe his earliest design influences were formed.
In an interview with Jan Baedeker for Volkswagen AG Mauer references and credits Switzerland as the wellspring of his creativity. In his youth, before attending Pforzheim in the 1980s to study design, he spent his time in the mountians and at the sea, where many of his decisions about life were formed. It is no surprise that water, mountains and the beauty of Switzerland is the place Mauer retreats to solve complex design.
Mauer says in this interview: "One designer may get his inspiration from art, another may go on city breaks and fly to London every Friday after work. I see how we're constantly being bombarded with information, which is why we have to give our minds more and more time to process all of this information. Whenever I'm here on the weekend and go skiing, ride my bike, hike, or simply sit on the deck for a couple of hours without thinking about anything particularly lofty, my subconscious uses this time to sort out information from the week just gone by, to process it, and to find solutions."
There is a unique line of each mountain as it falls off to the water. That topography is recognizable and leaves its impression to all familiar with the area. When approaching a completely new model with no past heritage, Mauer explains the importance of retaining a familiar line. "Of course there are still some elements that are essential to our brand identity, which we intend to keep," Mauer says: "For instance, the topography of the hood, which sweeps downwards so beautifully."
As I photographed Mauer's Porsche 918 Spyder, I was struck by the simplistic beauty of such a complex machine. As you view this collection of images find the simple, uncomplicated lines that evoke much passion, which is Michael Mauer.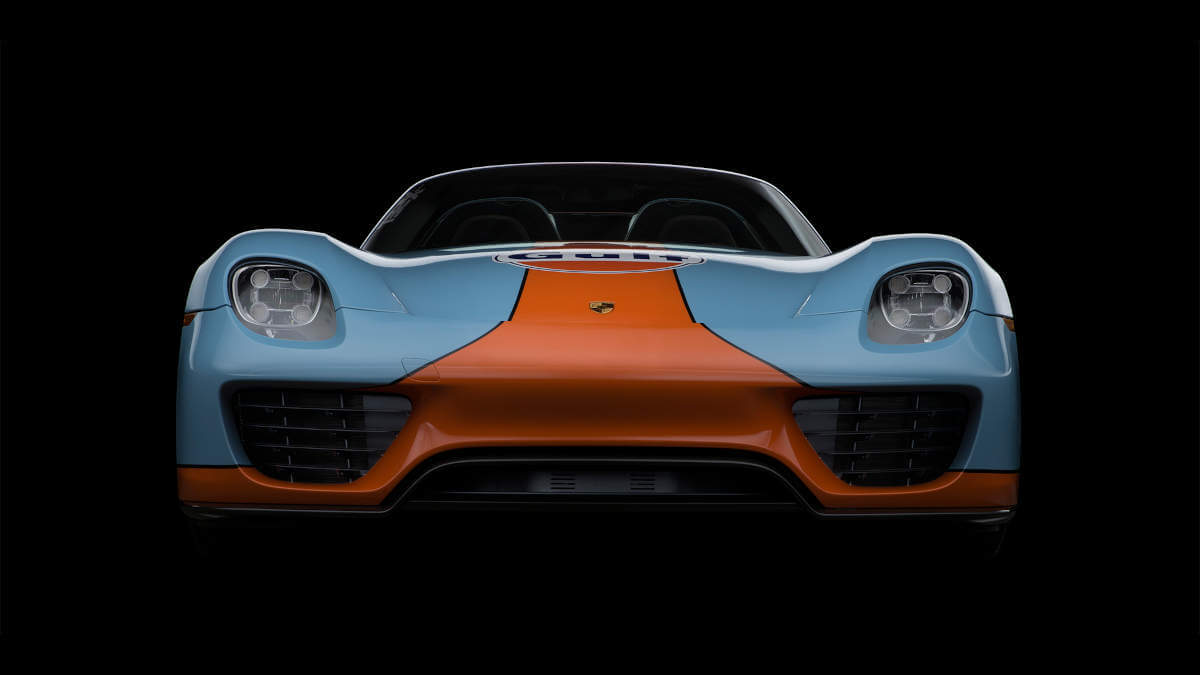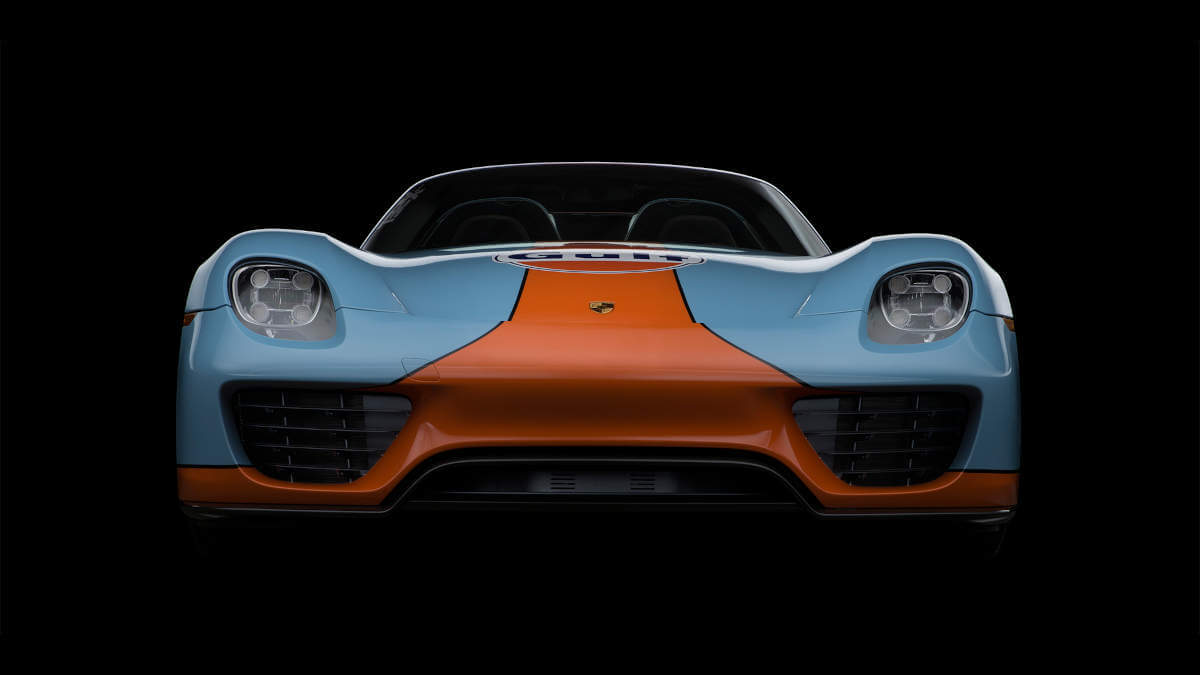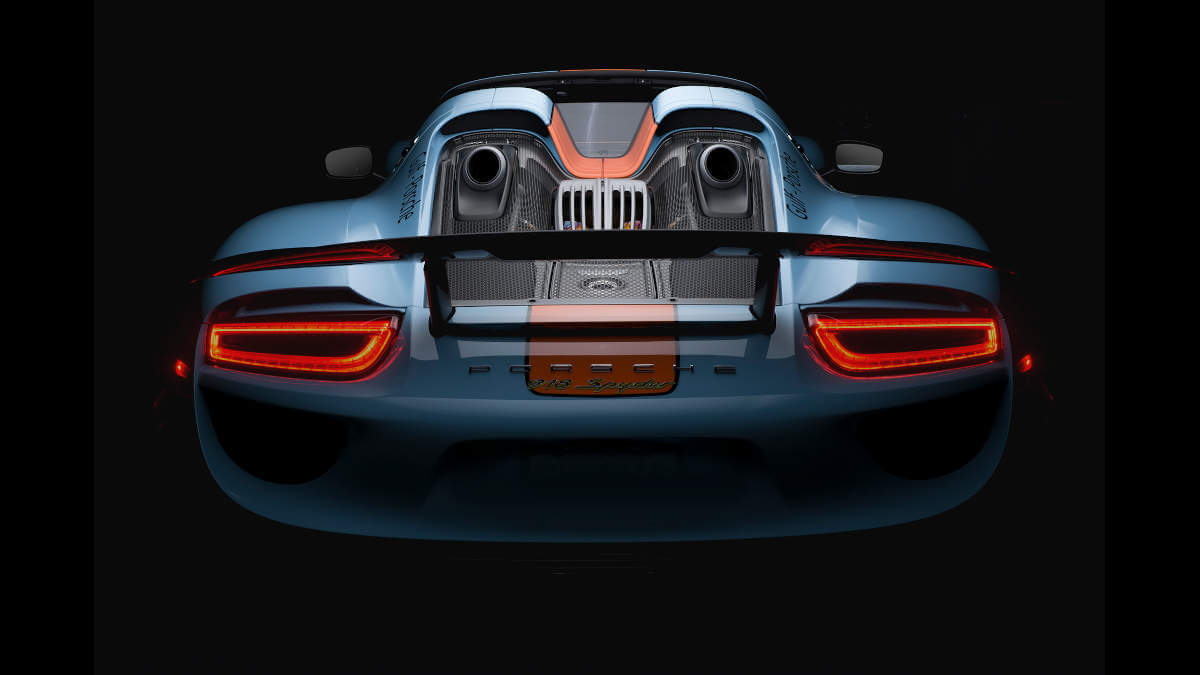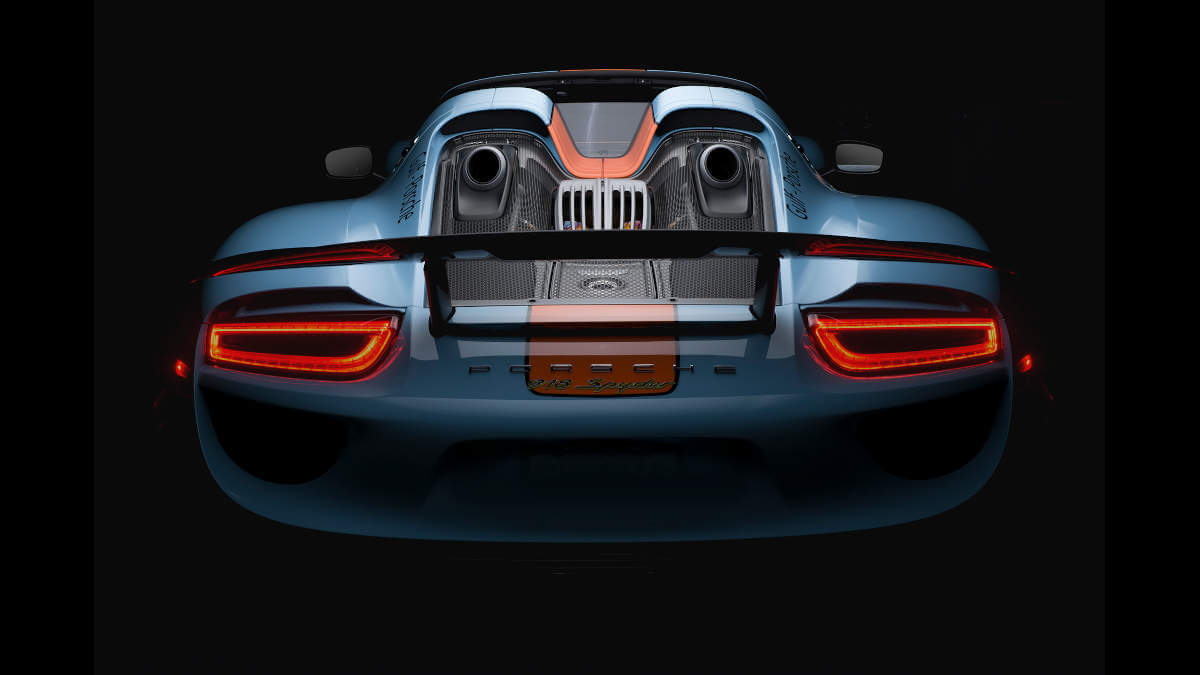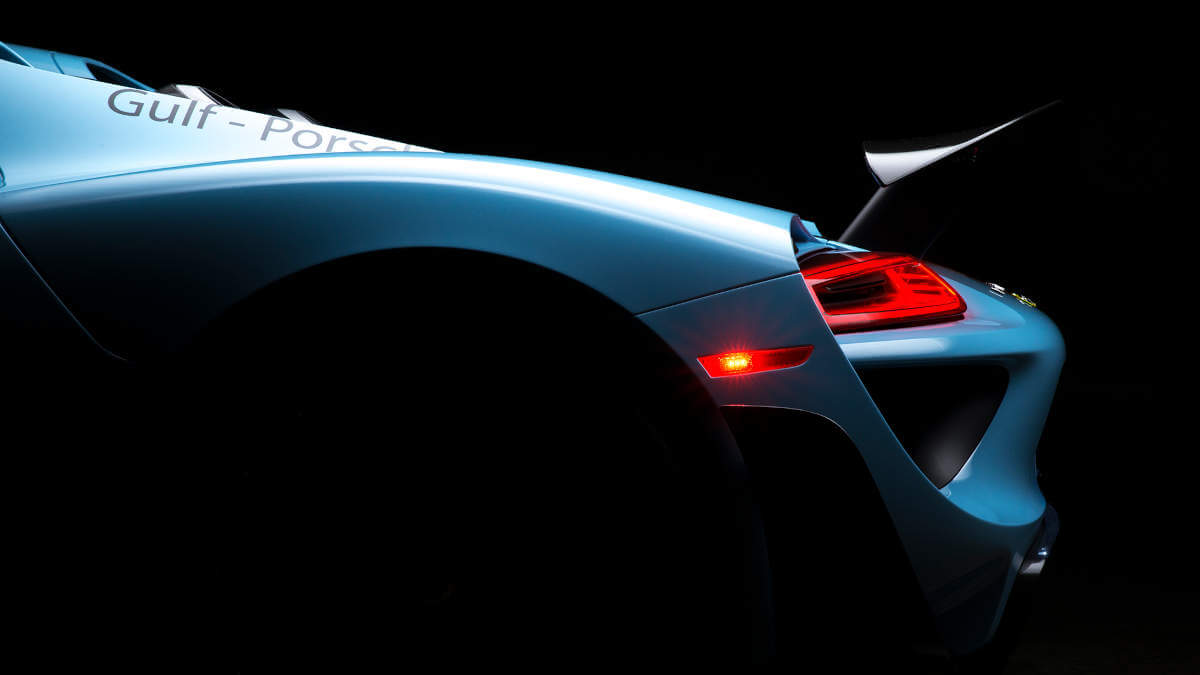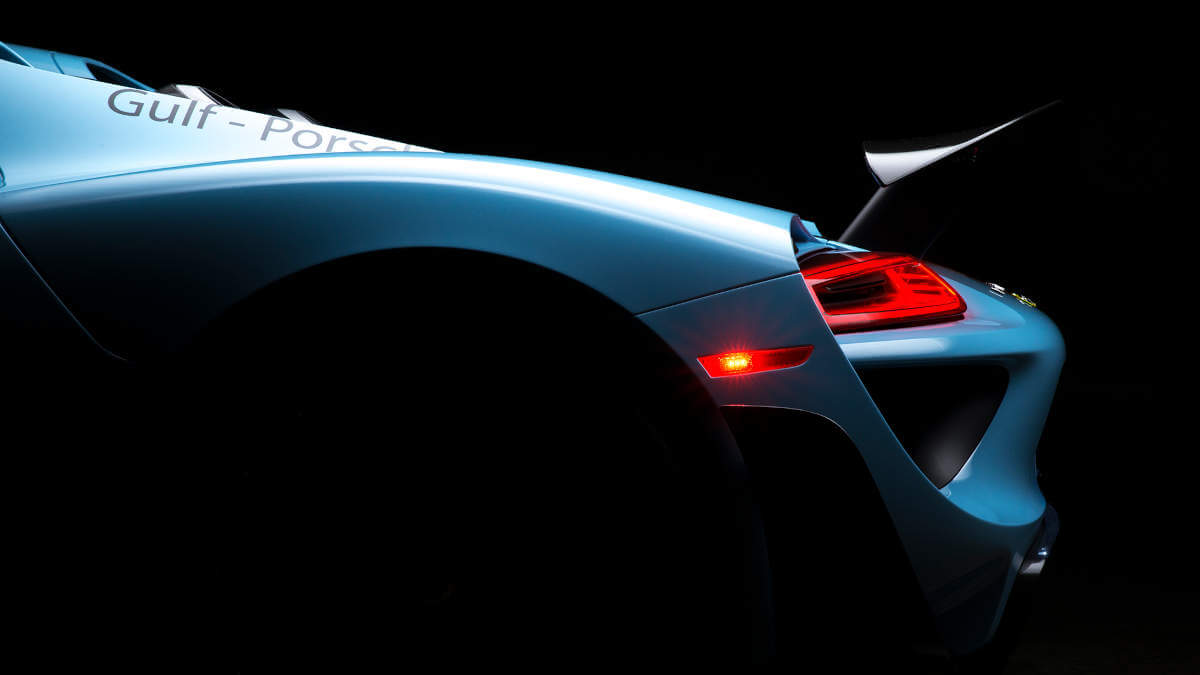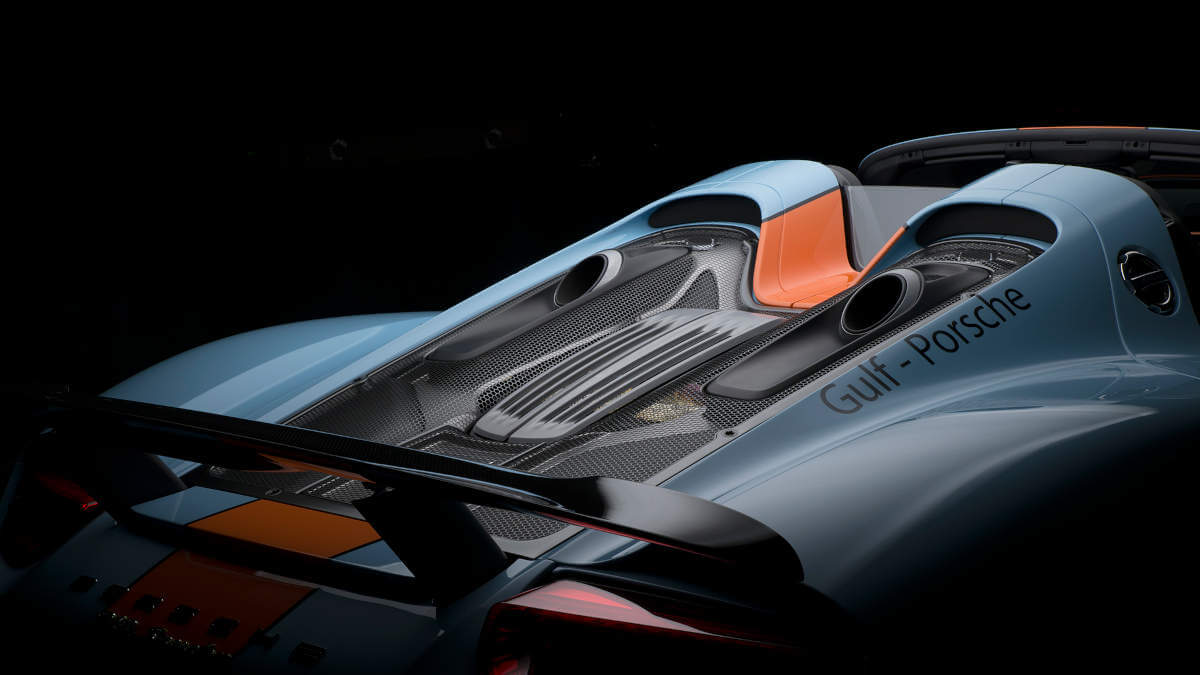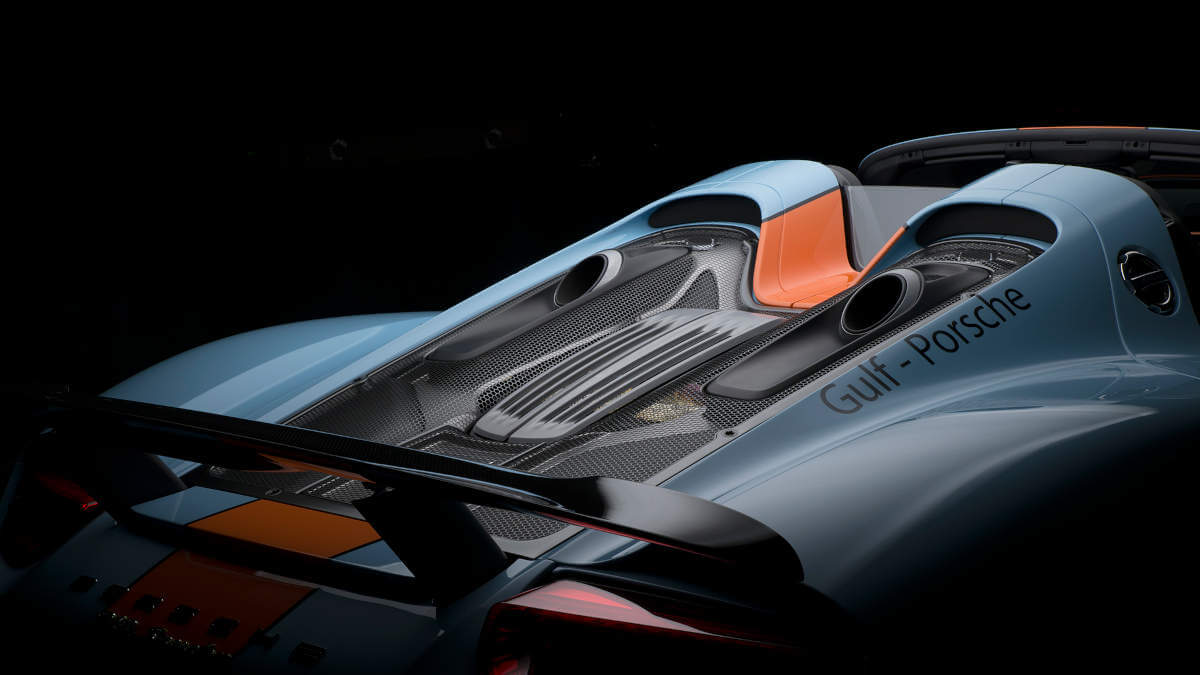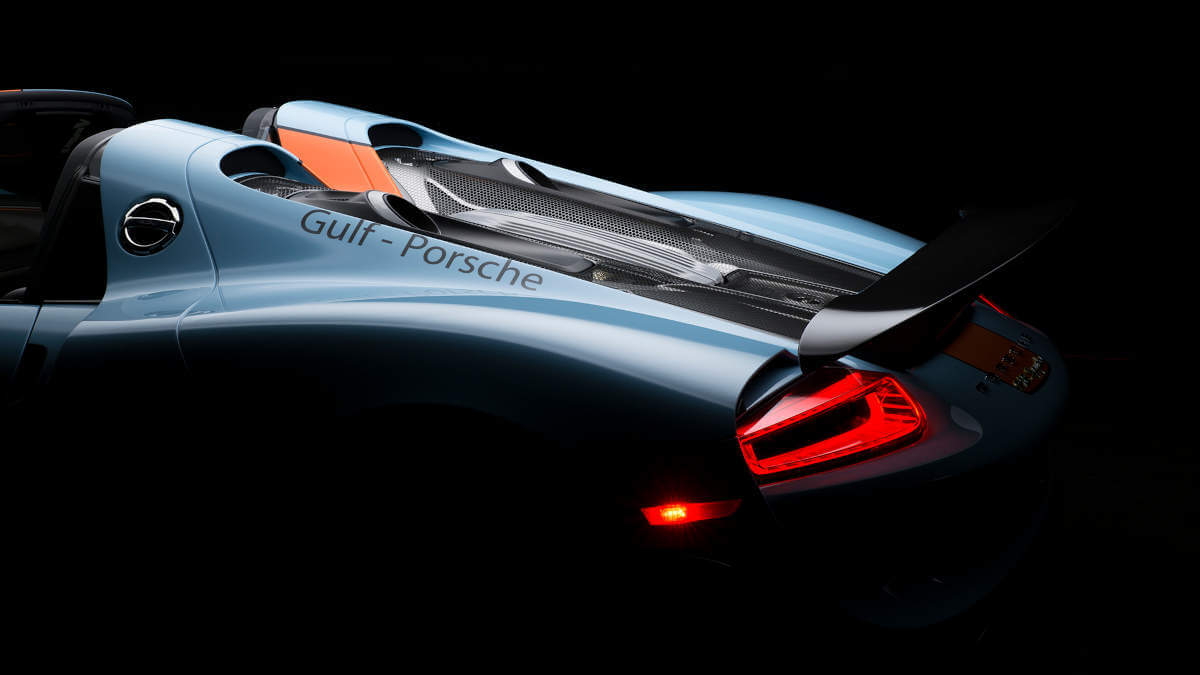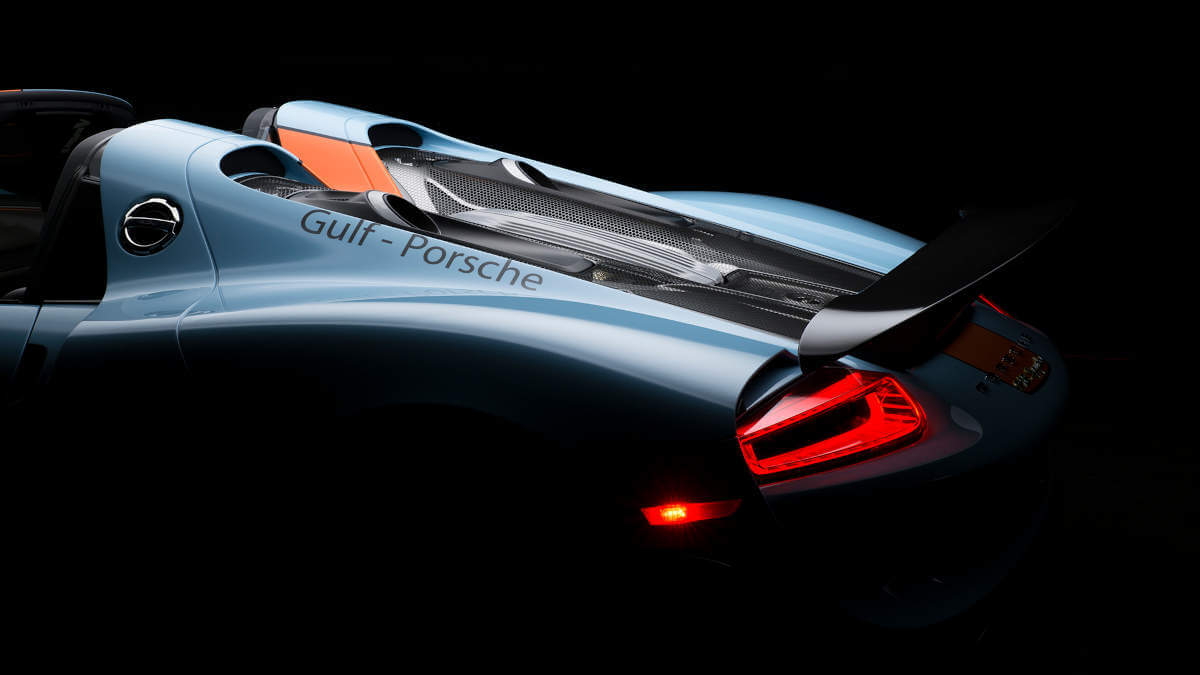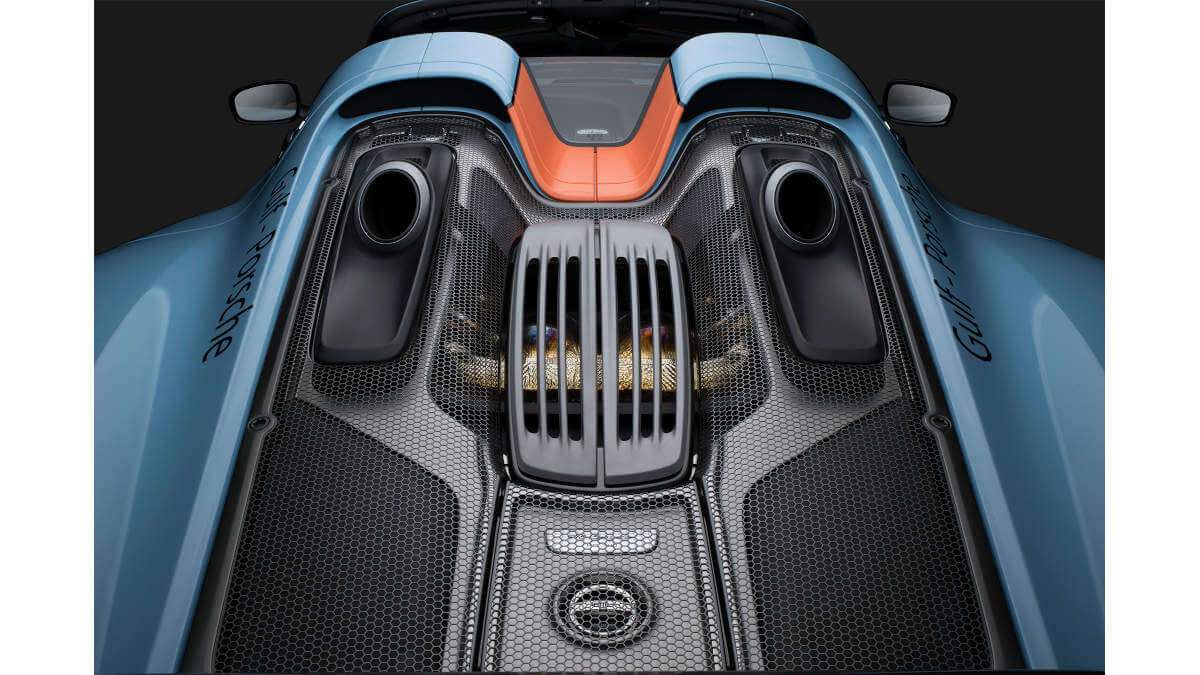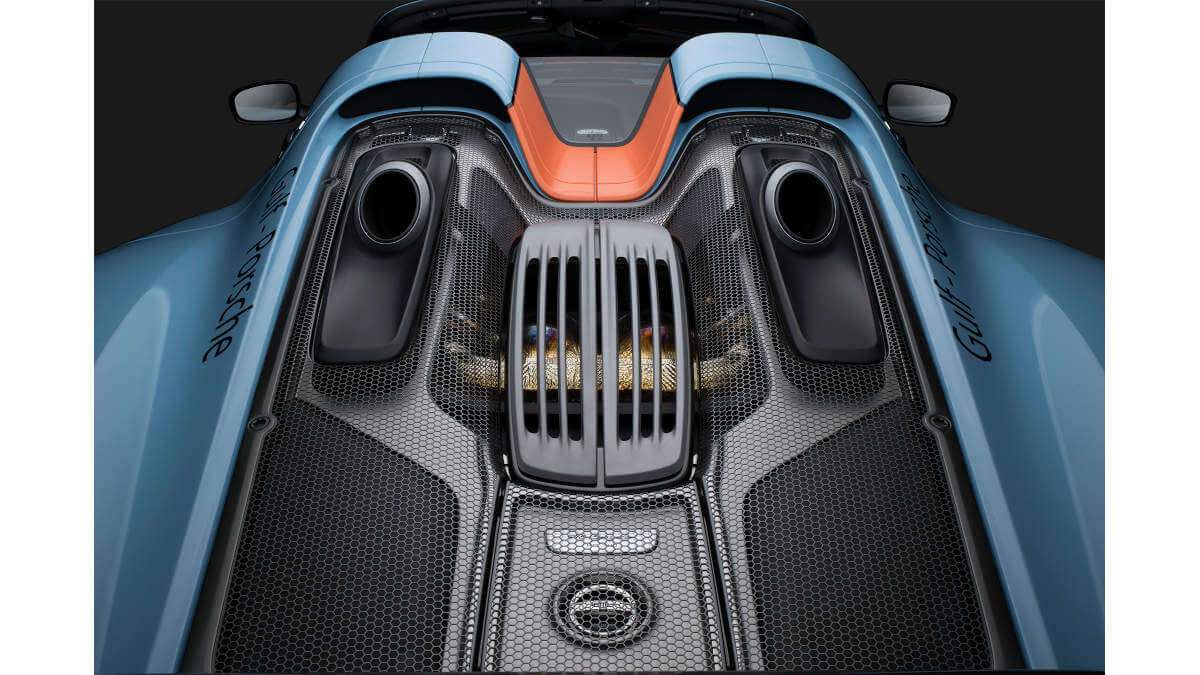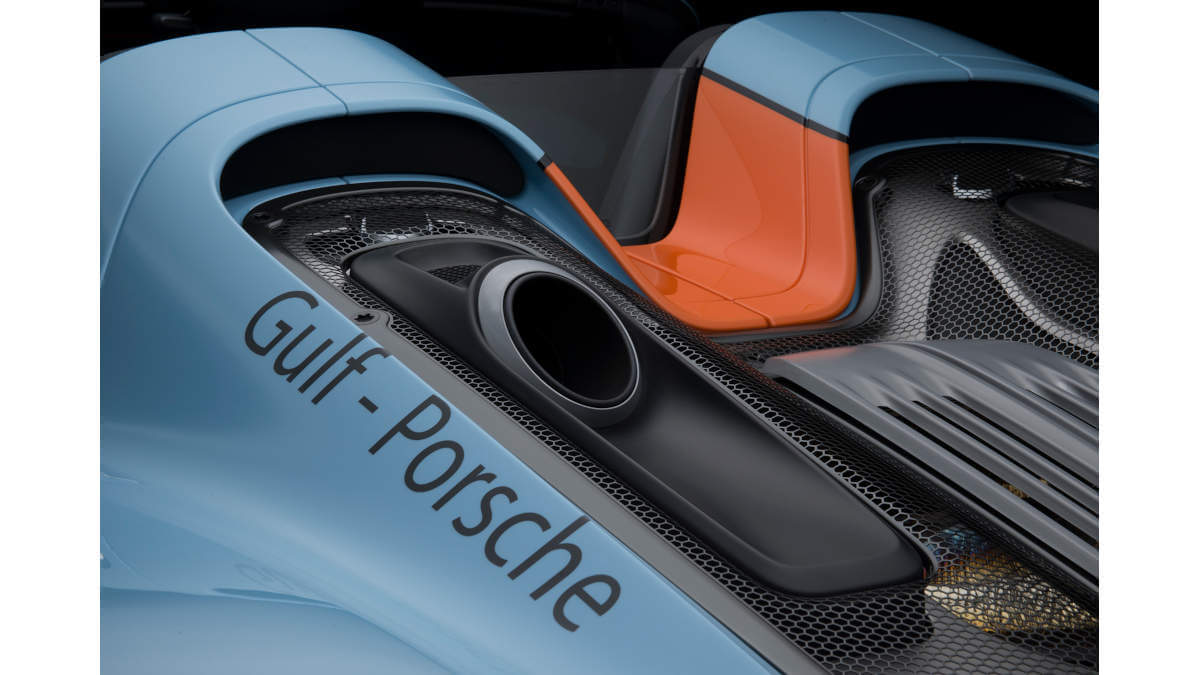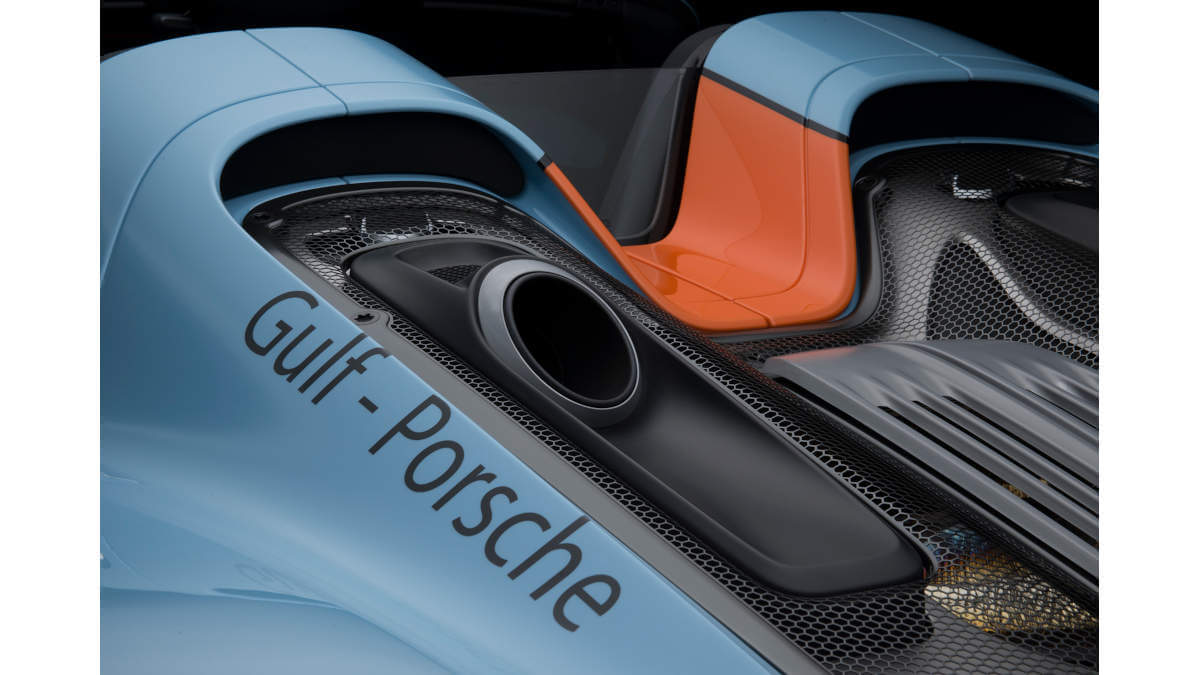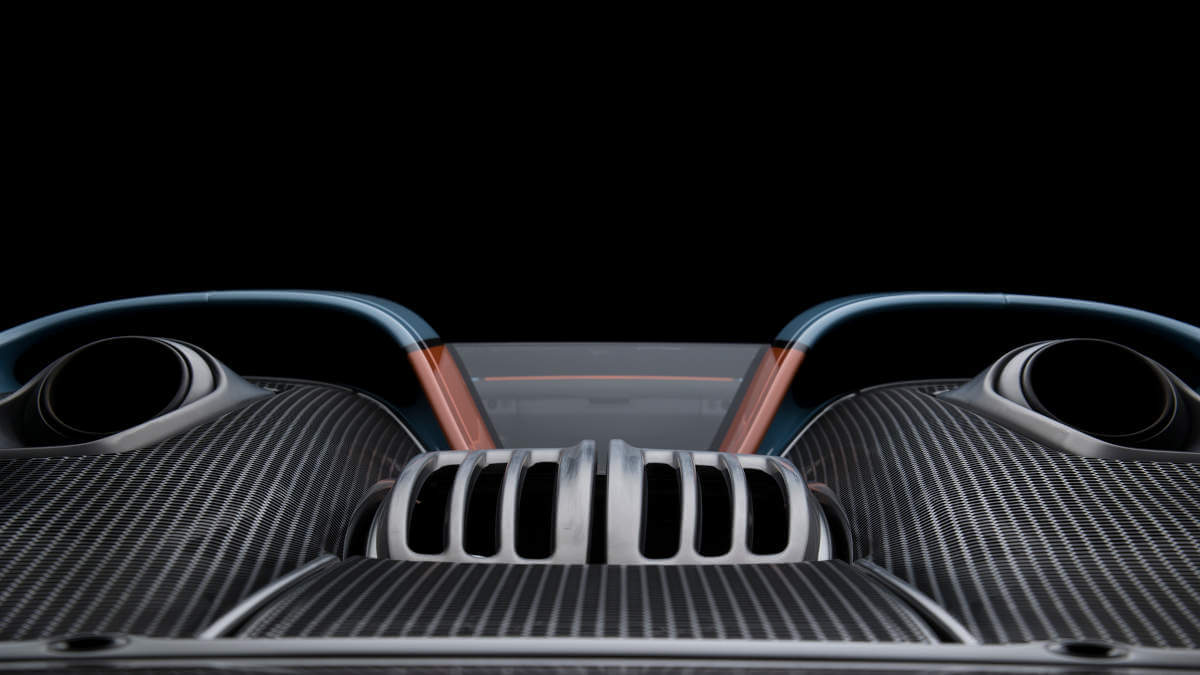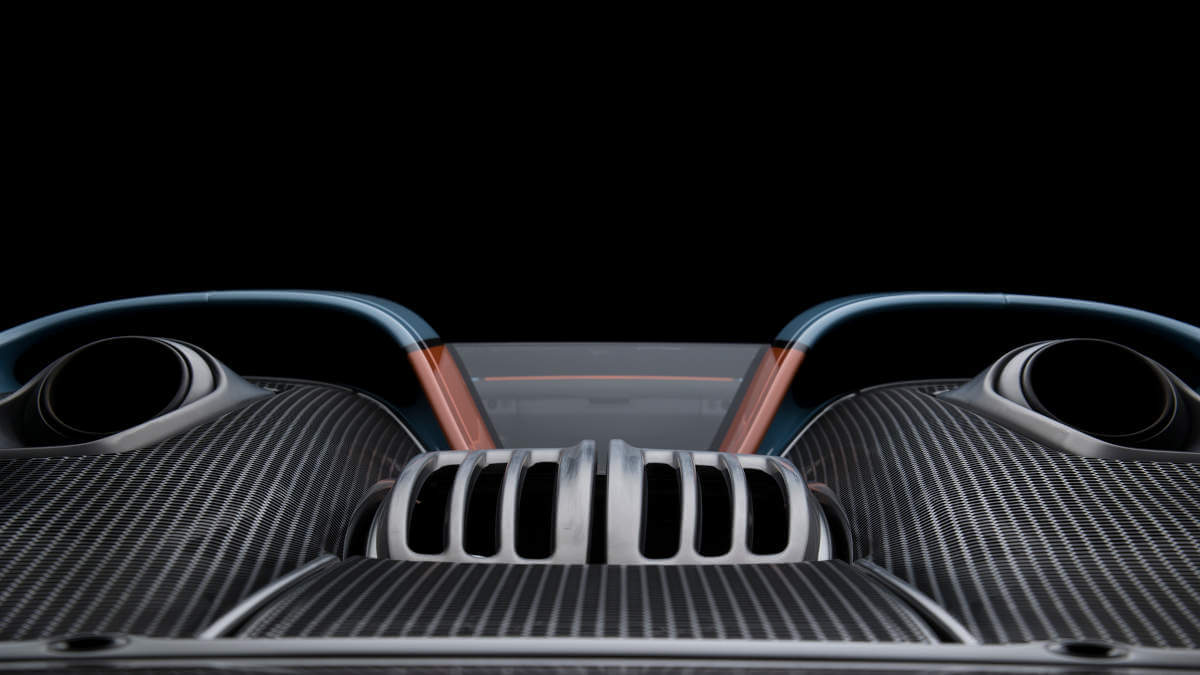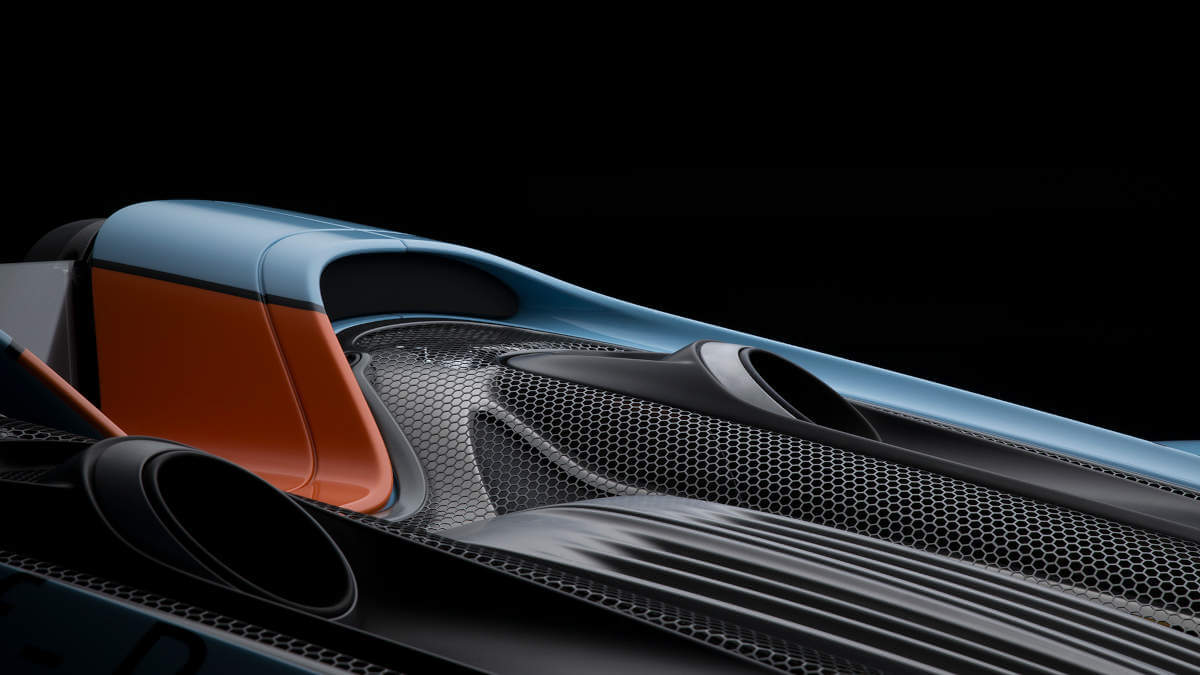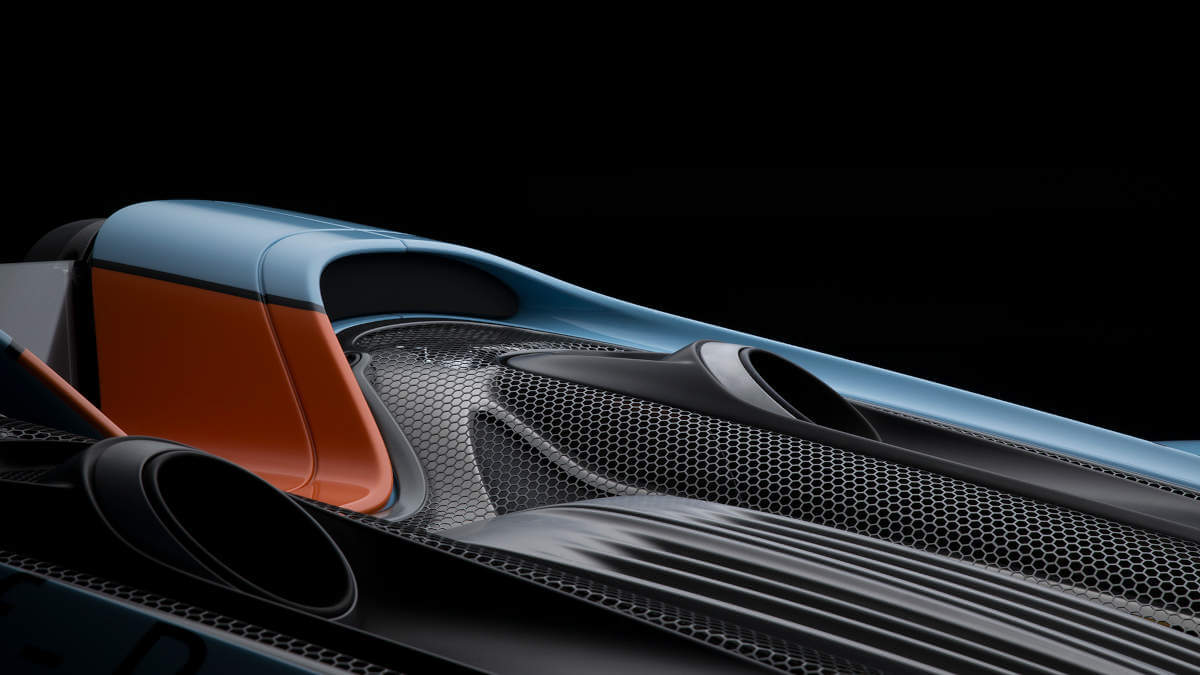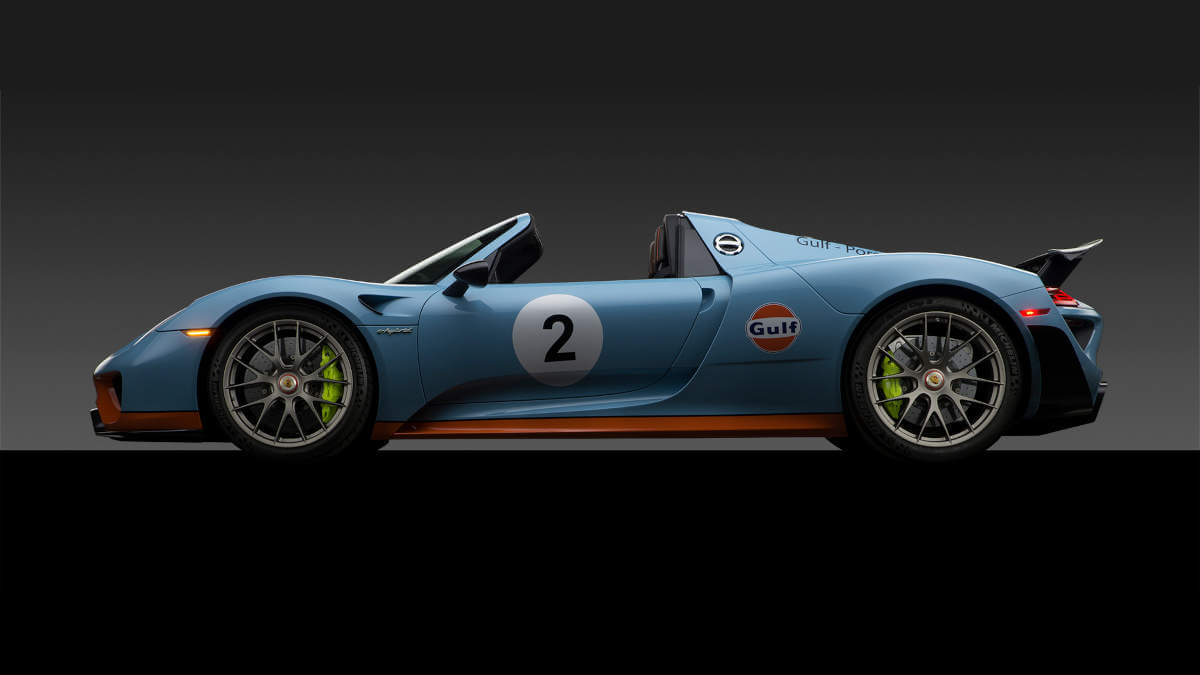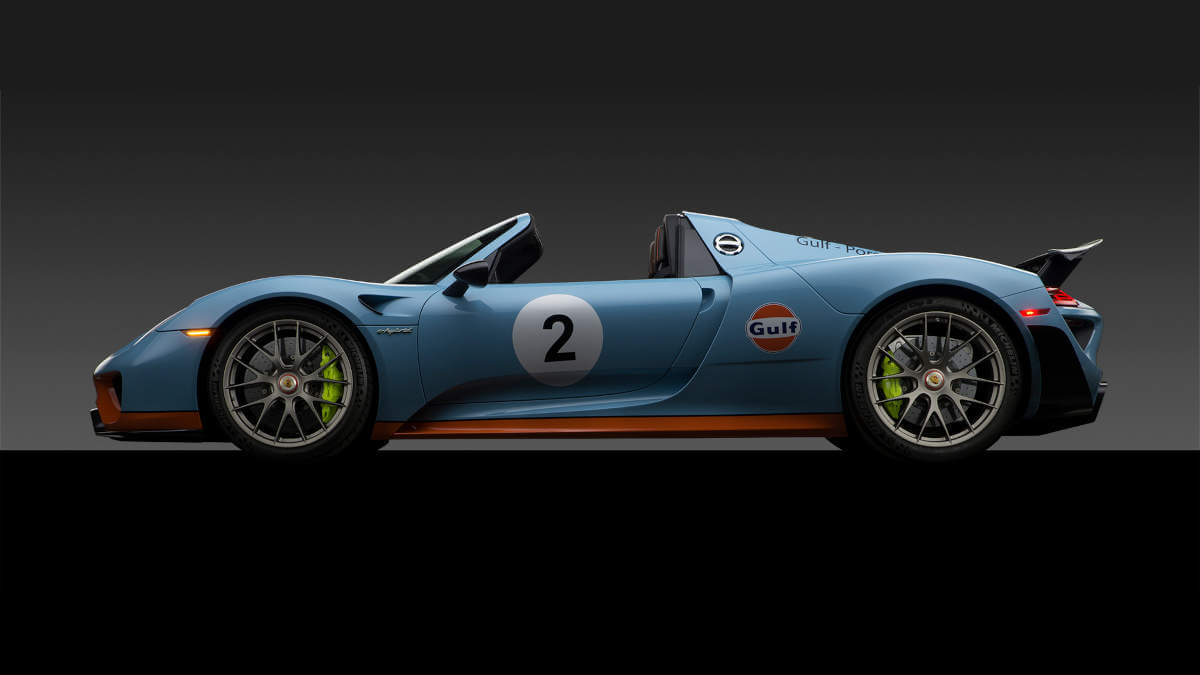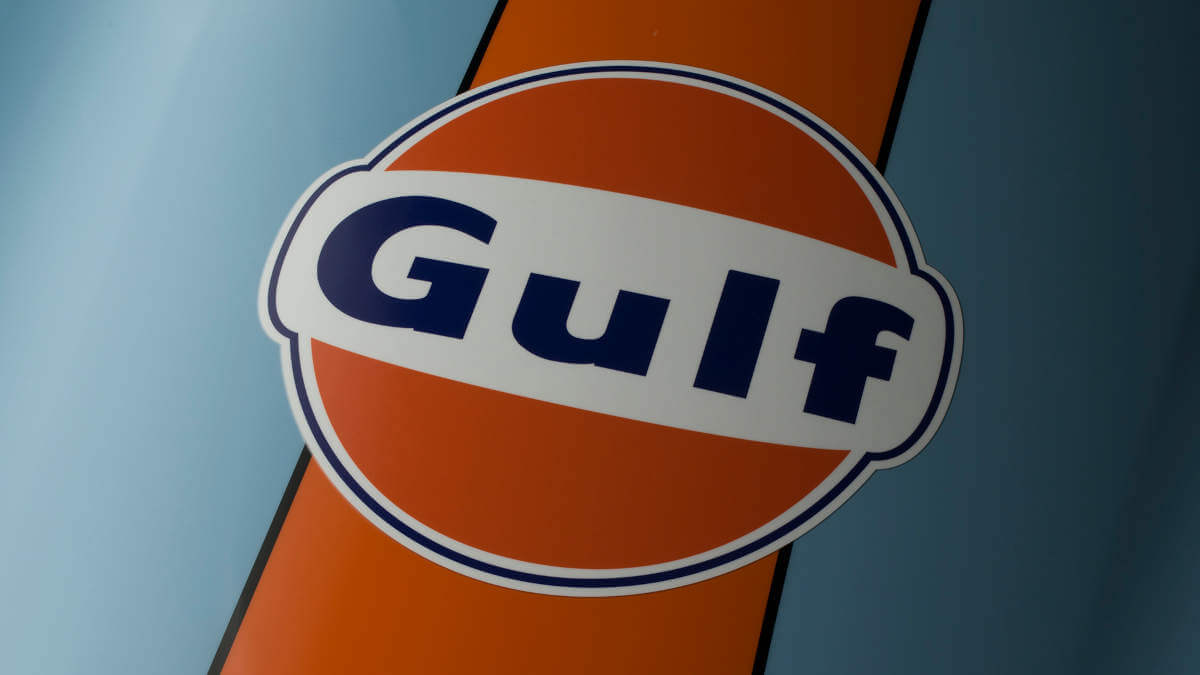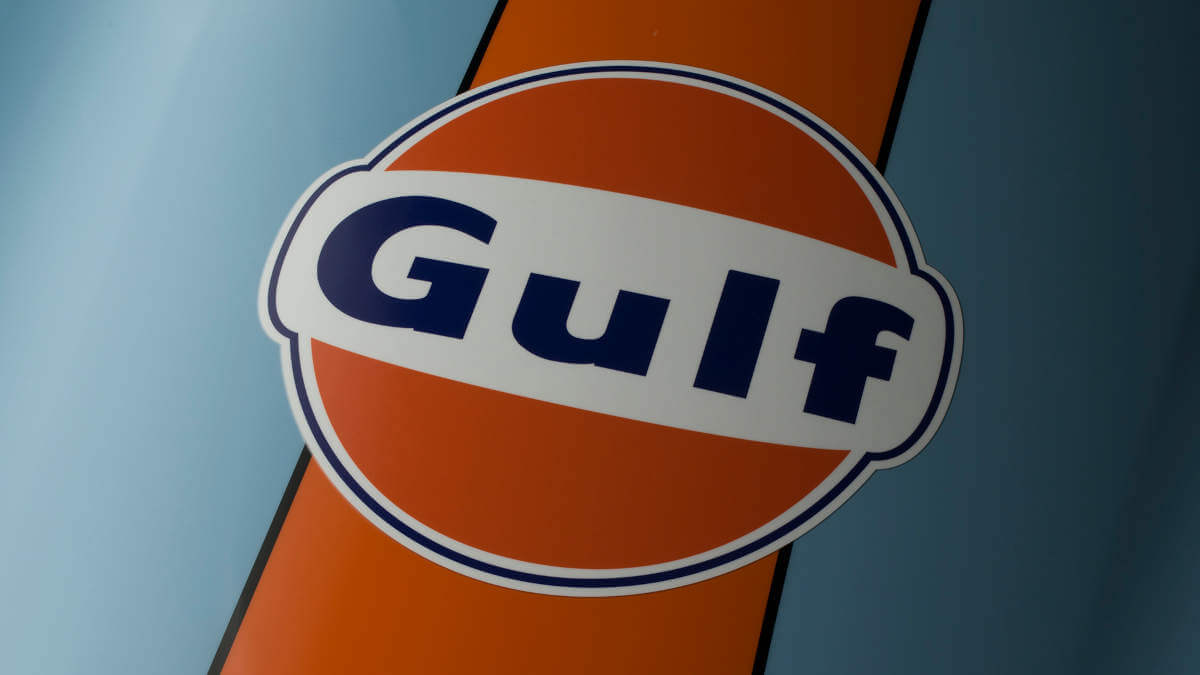 Porsche 918 Spyder – Details – by Matthias Kierse
I can still remember how surprised I was on the eve of the 2010 Geneva Motor Show. A few minutes earlier, Porsche had presented the 918 Spyder as a wild concept study of a hybrid supercar at the Volkswagen press evening. While some experts had expected that there would be a successor to the Carrera GT sooner or later, not so soon. After all, the last examples of the V10 sports car had rolled off the production line in Leipzig just four years earlier.

In the following period up to 2013, Porsche further developed the 918 until it was ready for series production. For example, the exhaust tailpipes of the high-revving V8 engine were moved from the sidepipe position in front of the rear wheels to up behind the rollover bars. Above all, this ensured that the soundtrack passed much closer to the passengers' ears.

Porsche also relaunched various classic racing liveries on the pre-production prototypes. These included the Martini stripes and the Hippie design of the 917 as well as the characteristic stripes of the Porsche Salzburg team. The latter took the first overall Porsche victory at Le Mans with the 917 K in 1970. At least the Porsche Salzburg and Martini stripe designs were eventually adopted as exclusive wrap designs for series production. They were available exclusively for vehicles with the optional Weissach package. This reduced the weight by 40 kilograms and provided carbon sideblades on the side of the rear bumper as clear optical indication.

The production version of the 918 Spyder was limited by Porsche to 918 numbered copies. Two metal badges on the left and right of the center tunnel and a digital number in the left round instrument indicate the respective vehicle number. The origins of the 4.6-liter V8 engine are derived from the RS Spyder in the LMP2 category. In combination with one synchronous electric motor per axle, the combined system output is 652 kW/887 hp. A seven-speed dual-clutch transmission takes care of power transfer. The sprint to 62 mph takes just 2.6 seconds, the topspeed is 214 mph. An additional € 71,400 was added to the base price of € 768,026 for the Weissach package.

If you wanted more optional extras, the price could go up significantly more. The most expensive option was special paintwork with more than one color. Only twelve cars received this elaborate procedure at the same paint shop that also painted the other 918 Spyders. Since the special graphics, such as the Hippie livery, had to be masked off and painted on by hand, it took more than twice as long for these cars to return to production in Zuffenhausen. Three 918 Spyders were given the well-known colors of the American oil company Gulf Oil. The bright blue and orange stripes as well as the Gulf logos repeatedly adorned racing cars all over the world from the 1960s onwards, including numerous Porsches.

Production of the 918 Spyder lasted from November 2013 to June 2015. In the meantime, used vehicles are at least reaching their original sales prices again. For cars with Paint to Sample or Leather to Sample options, the value increases significantly. However, none of the twelve vehicles with multicolored special paintwork has so far ended up on the open market.

Authors: Matthias Kierse, Bill Pack

Images: © by Bill Pack