Specials
Automotive Art 13 – Shelby Daytona Coupé
As a prelude to the second year of the Automotive Art section Bill Pack shows us the elegant and rare Shelby Daytona Coupé.
Welcome back to a new part of our monthly Automotive Art section with photographer and light artisan Bill Pack. He puts a special spotlight onto the design of classic and vintage cars and explains his interpretation of the styling ideas with some interesting pictures he took in his own style. For the start of the year 2020 he shows us one of the rarest and most expensive racecars in the world, the 1964 Shelby Daytona Coupé.
Into The Mind Of The Designer – by Bill Pack
It is easy to learn lots of facts and information about any automotive designer. We learn what great shops they worked for, what model of cars they designed and the innovations they have brought to the industry. We know about them, but we do not know them. With my imagery I attempted to get into the soul and spirit of the designer. By concentrating on specific parts of the car and using my lighting technique, I attempt to highlight the emotional lines of the designer.
Shelby Daytona Coupé – Designed by Peter Brock
A Moveable Feast – I have had the rare privilege of being commissioned by the Phoenix Art Museum to travel the United States and create my Automotive Art imagery for the exhibition "Legends of Speed". This exhibition runs through March 15, 2020 and features 22 iconic race cars. It stands the years 1911 through 1978.

Each car has been driven in significant races by iconic drivers. From Sir Stirling Moss to Dan Gurney and Mario Andretti, racing from Le Mans, Indianapolis 500 to the Italian Gran Prix and many more. The history is rich and storied.

My part of the story was a twelve thousand mile Gran Turismo that took me to all four corners of the Unites States and into some of the most coveted and significant private collections in the world.

One of these destinations was in a western state where I spent the day with Peter Brocks creation, the 1964 Shelby Daytona Coupé. Peter was born in 1936 in Northern California and grew up mostly in Sausalito. In 1951, Peter attended his first road race at Pebble Beach. It was here, that his passion for automotive design and racing began to emerge. Being too young to race, Peter began photographing and documenting the cars until he could get his license.

Brock enrolled in engineering at Stanford University, but soon realized his passion didn't align with his course work. He drove to Los Angeles to enroll at the Art Center School. When he went to enroll he was told he would need a portfolio of his design to be considered for admission. Not really sure what a portfolio was, he went to his car and in a binder created several drawings. He went back and asked them if this was what they needed? He was admitted and the revolution quietly began.
At age 19, GM hired him. Brocks design was chosen for the successor of the 1957 Corvette SS concept car, resulting in the very first Corvette to be called a Sting Ray.

Racing, however, was in his blood. When he turned 21, he went back to California and got his racing license. He worked at Max's Hollywood Motors during the day and the night was given to his race car.

His next accomplishment was being hired by Carroll Shelby. This of course led to the design of the Shelby Daytona Coupe. As you view this portfolio of images, find the passion and emotion of the racecar-designer Peter Brock. You will find him in his lines of speed, the lines that ultimately lead to the defeat of Enzo Ferrari.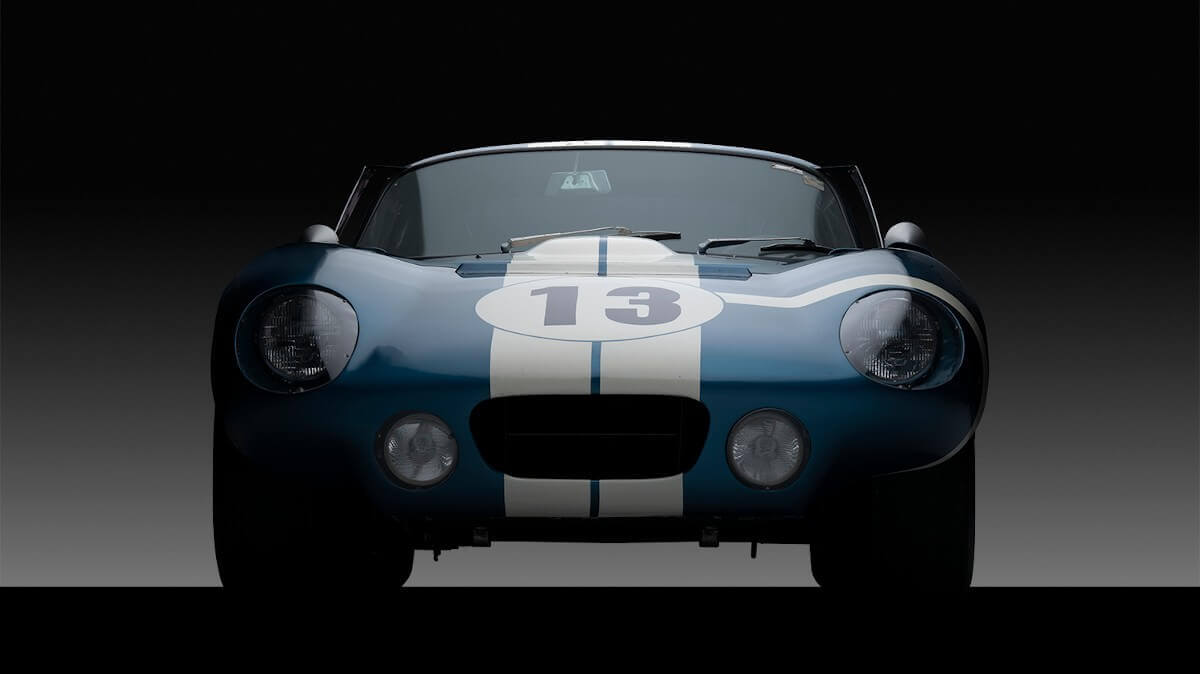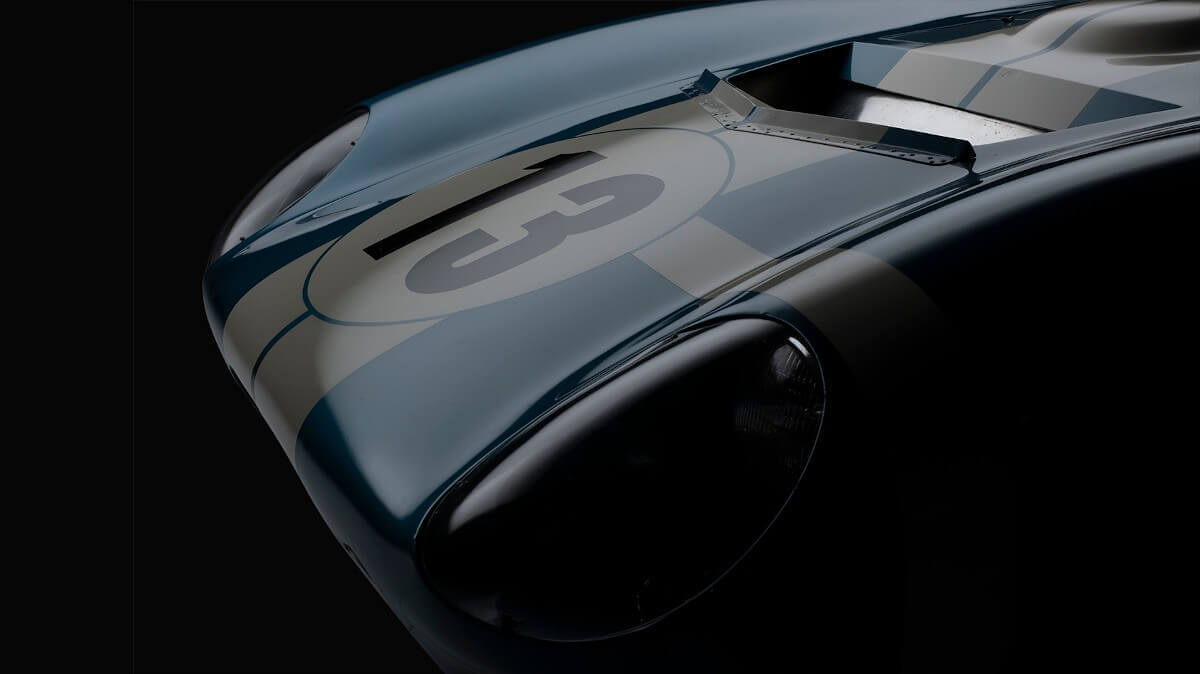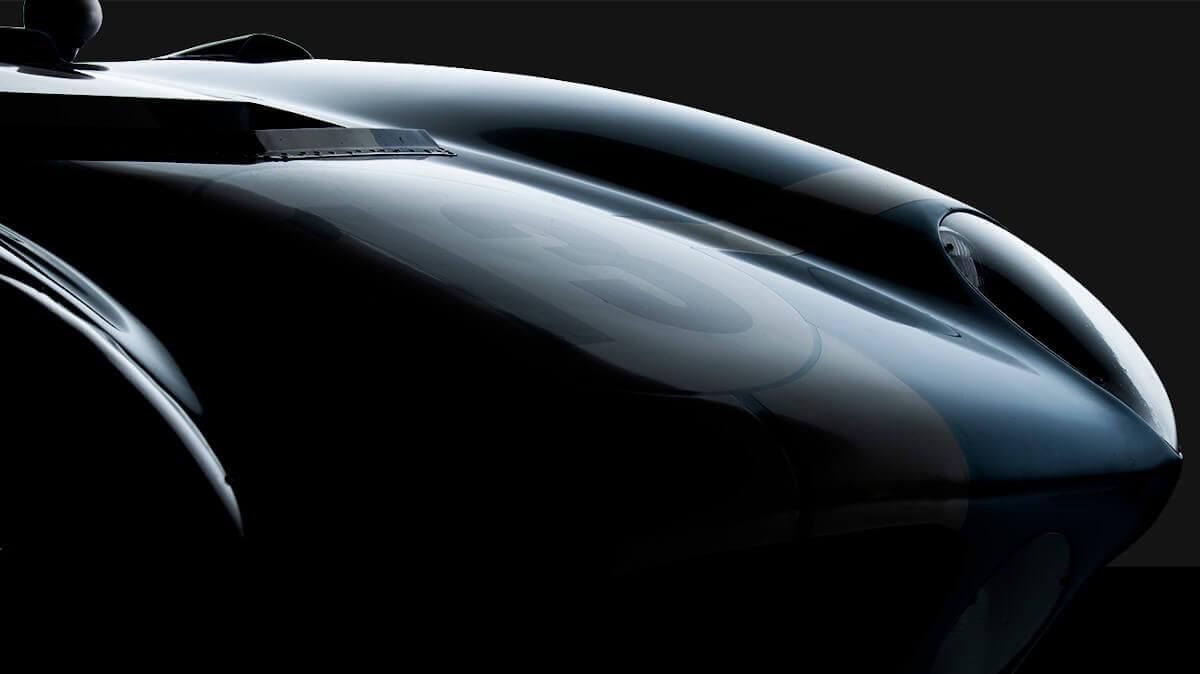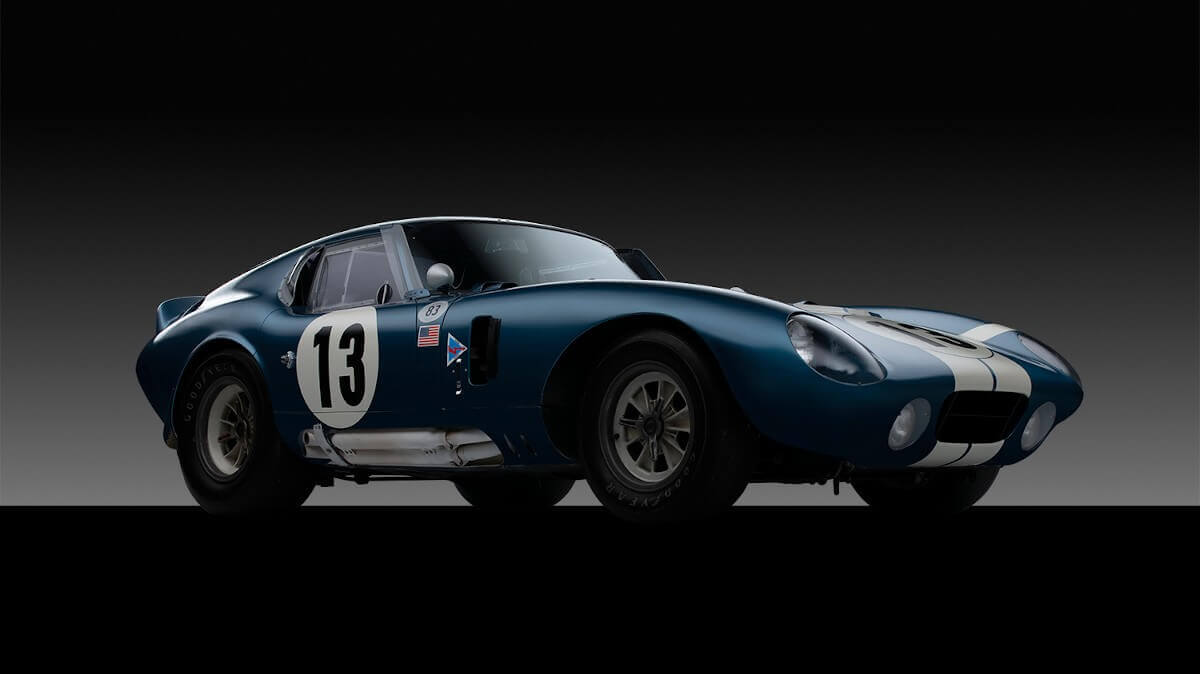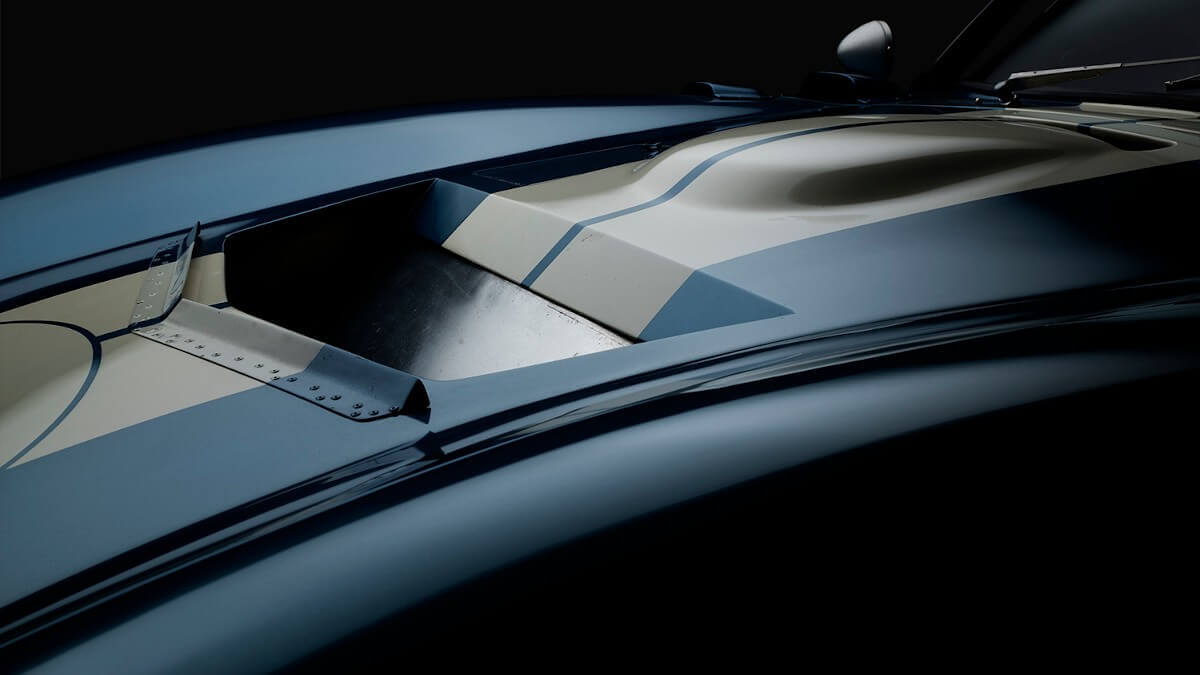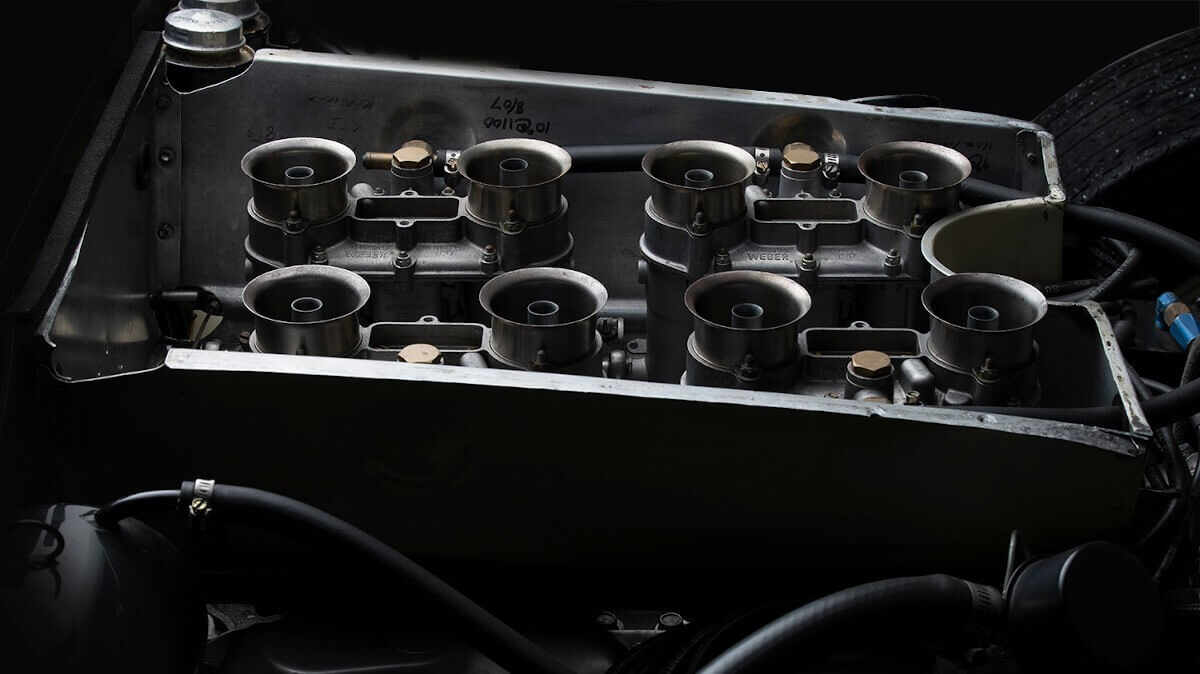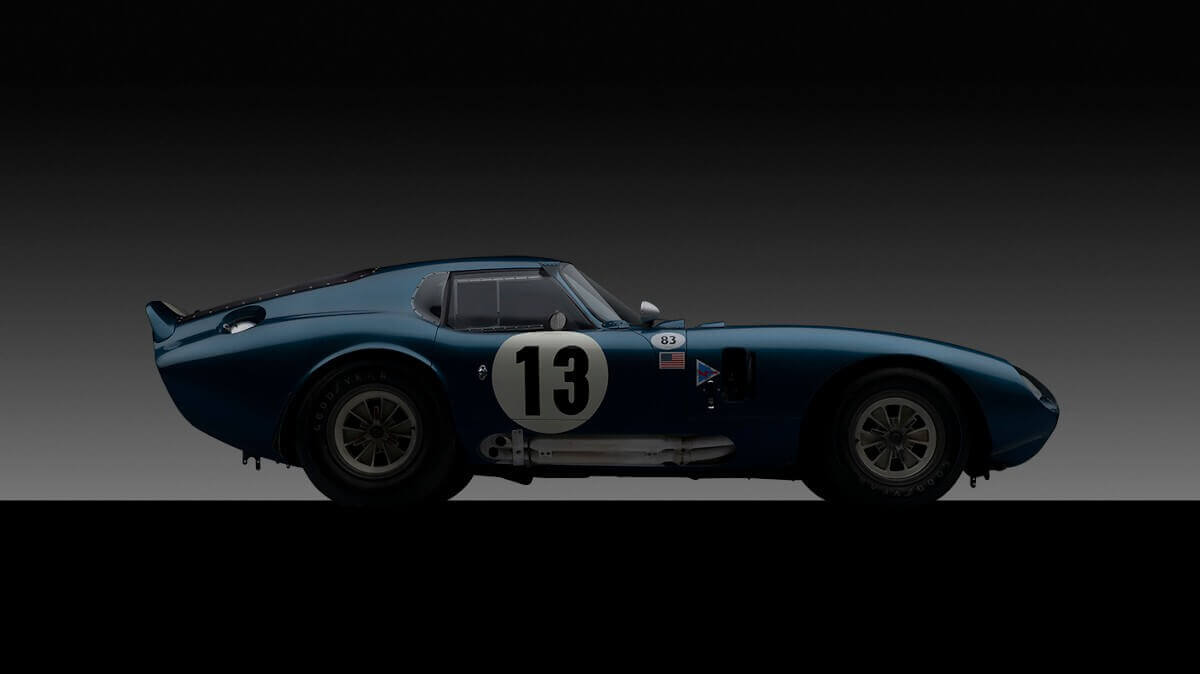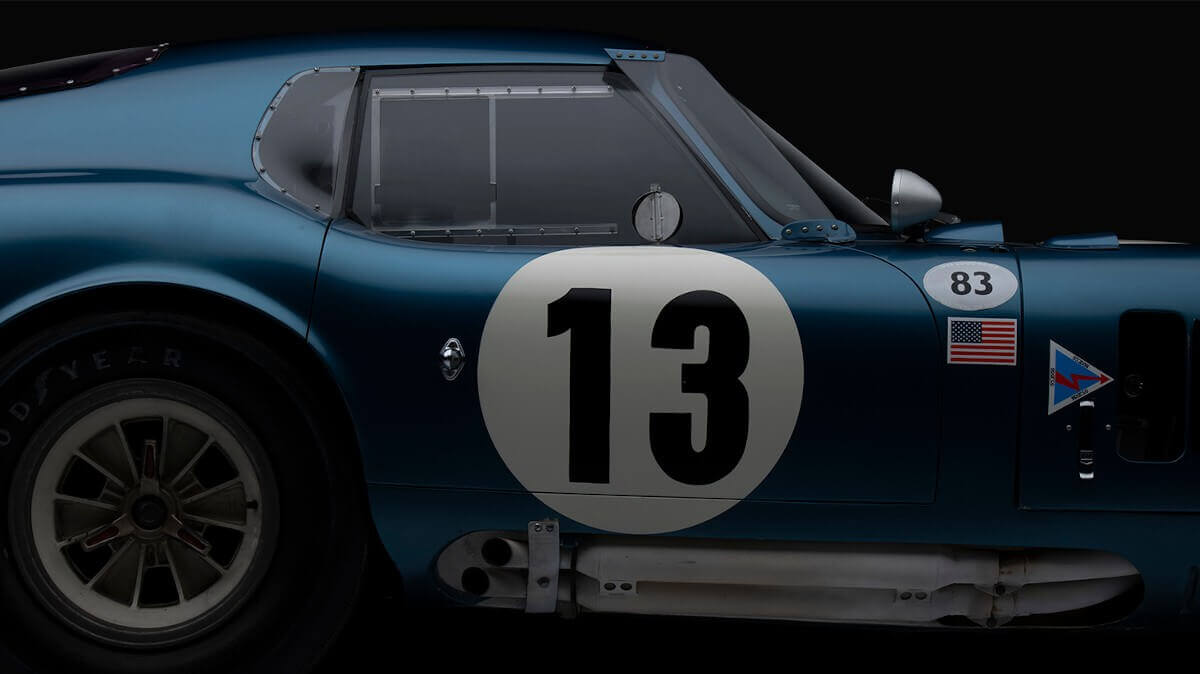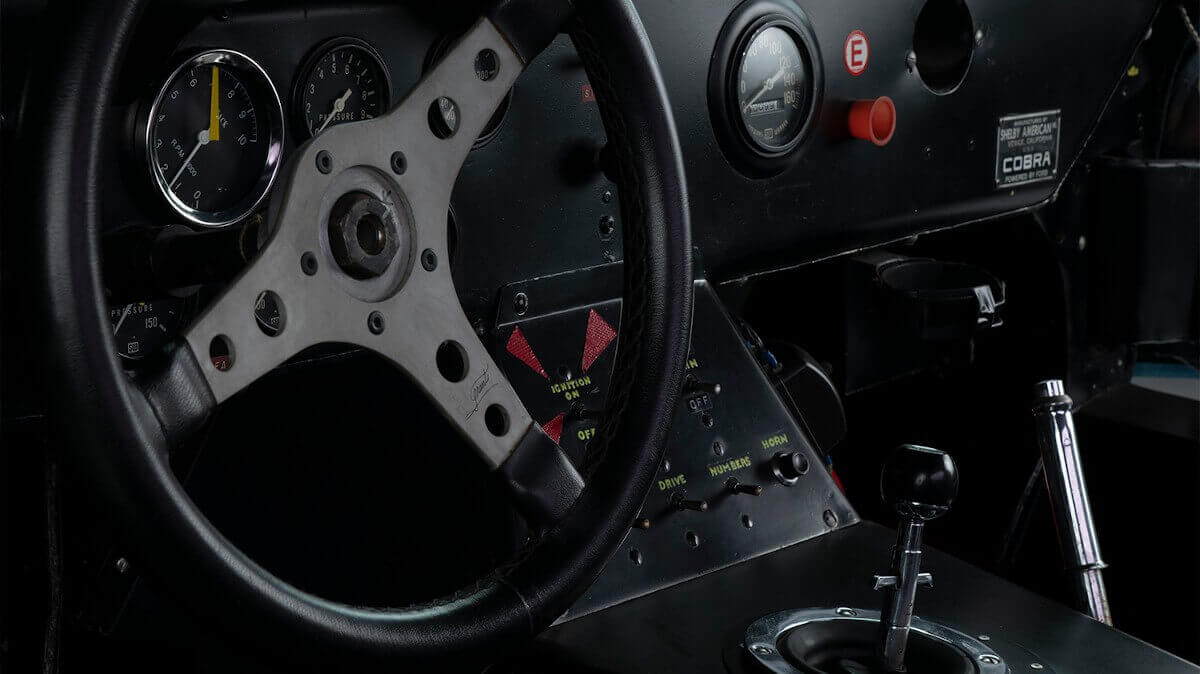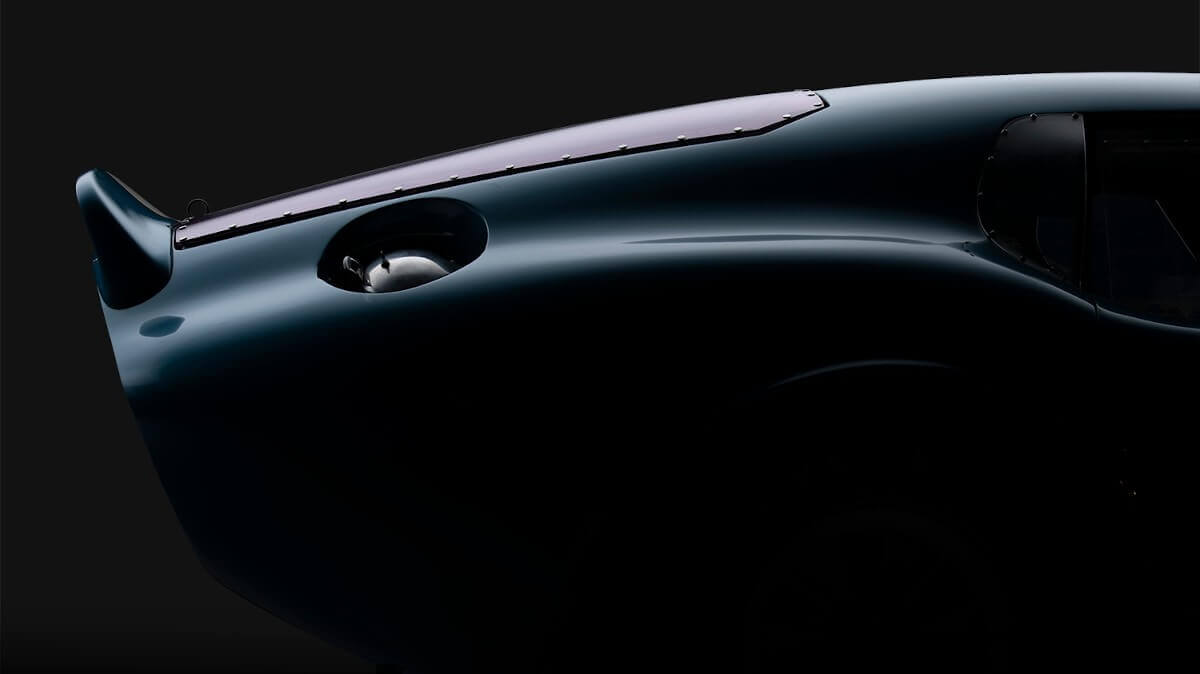 Shelby Daytona Coupé – Details – by Matthias Kierse
When you think of a legendary racing car from the 1960s, what exactly are you thinking of? Actually, there are only a few answers and many readers will probably see either the Ferrari 250 GTO or the Shelby Daytona Coupé flickering before their eyes – maybe one or the other Porsche design or even the Jaguar E-Type Lightweight. Especially in the United States of America, Shelby's creation is undoubtedly best known.

Based on the Cobra chassis, which was already very successful at that time, Shelby developed a new coupé. The reason for this was mainly the better aerodynamics and thus a higher possible topspeed of a closed vehicle compared to an open roadster. While Peter Brock took over the body design, Bob Negstad worked on the chassis. Carrozzeria Gransport in Modena/Italy took care of the bodywork, the final vehicle with chassis number CSX2287 was built in the USA.

Under the long bonnet of the Daytona Coupé is a naturally aspirated 4.7-liter V8 engine with around 380 hp. Thanks to its kerb weight of just 1,043 kilograms, the vehicle, which is made of aluminium sheets, accelerates from a standstill to 100 kph (62 mph) in just 4.4 seconds. On long straights, a maximum speed of just over 300 kph (186 mph) was achievable.

Since only six original cars have been produced, but the worldwide demand is much greater, many replicas have been produced in recent years. The most well-known companies are Superformance, Factory Five and Borland Racing Development. Meanwhile the prices achieved for the few original cars, all of which still exist, continue to rise.

Images: © by Bill Pack