Automotive
Touring Superleggera Arese RH95
Touring Superleggera is celebrating its 95th anniversary. To mark the occasion, the Italian design house is presenting the Arese RH95 as an exclusive special edition model. The name refers to the Via per Arese in Terrazzano di Rho, where Touring has been based since 1916. In terms of form, this is the third part of the streamlined series, which began in 2012 with the Disco Volante and was subsequently continued in 2020 with the Aero 3. Streamlined styling was therefore a basic requirement for this limited edition anniversary model.
Elegant curves with roof scoop and butterfly doors
The elegantly curved silhouette gets an aluminium inlay as a waistline. A similar design feature already existed on the Disco Volante. At the front, on the other hand, the Aero 3 was the inspiration for the design of the air intakes and grille. There is an air scoop between the butterfly doors that extend into the roof, which fans more fresh air into the mid-engine. Additional air is collected by the two large air intakes behind the doors. At the rear, large air outlets ensure good heat dissipation from the engine, while two rectangular tailpipes sicharge the exhaust gases to the outside.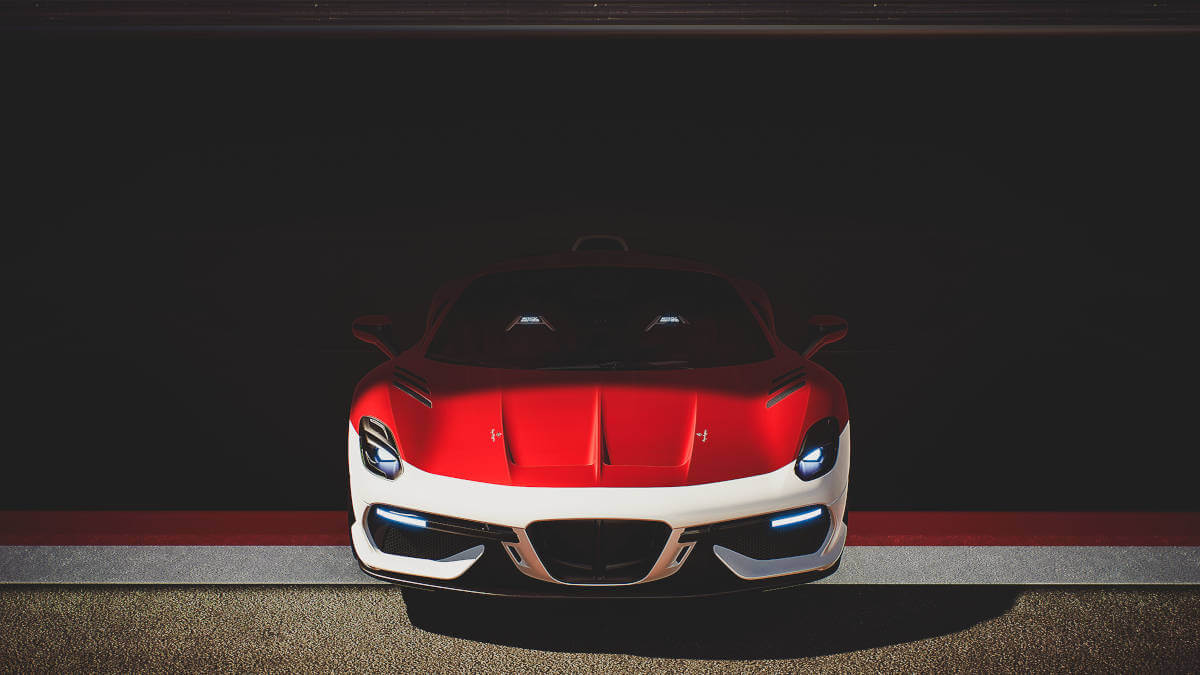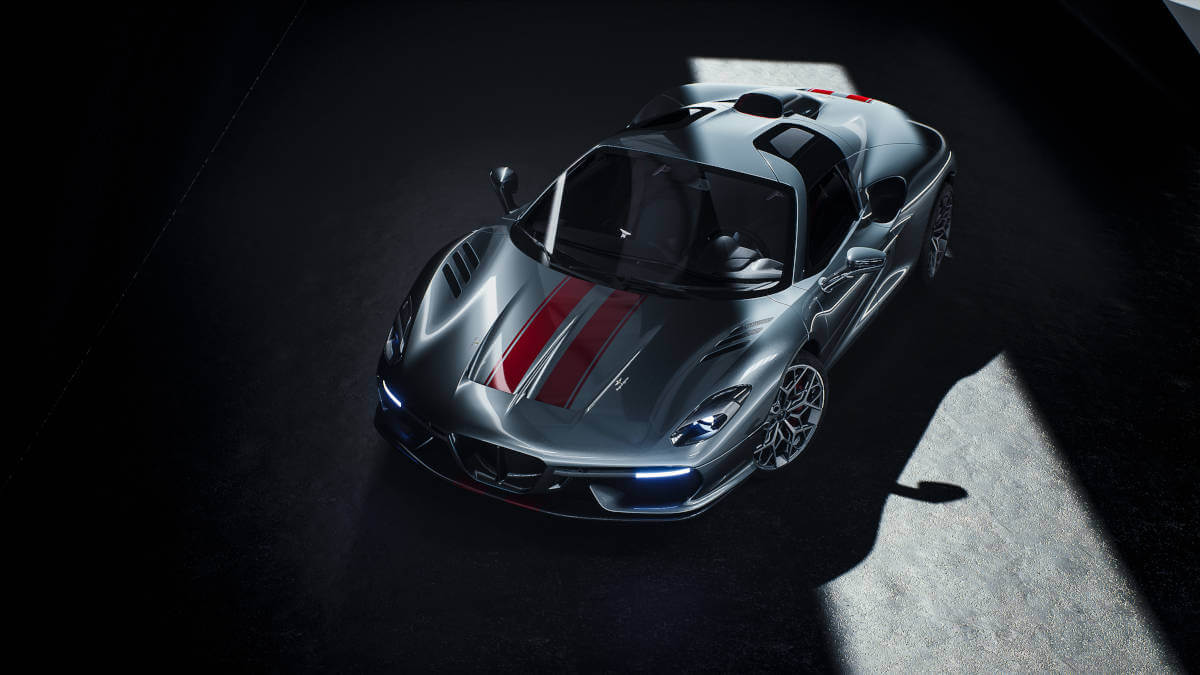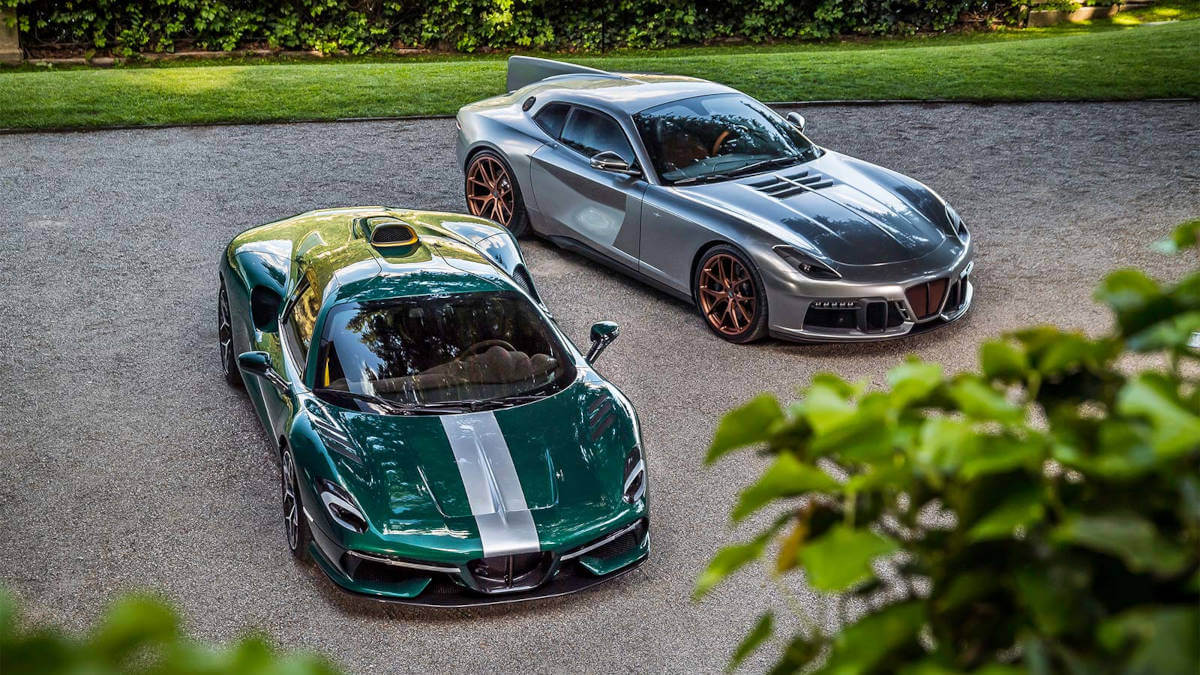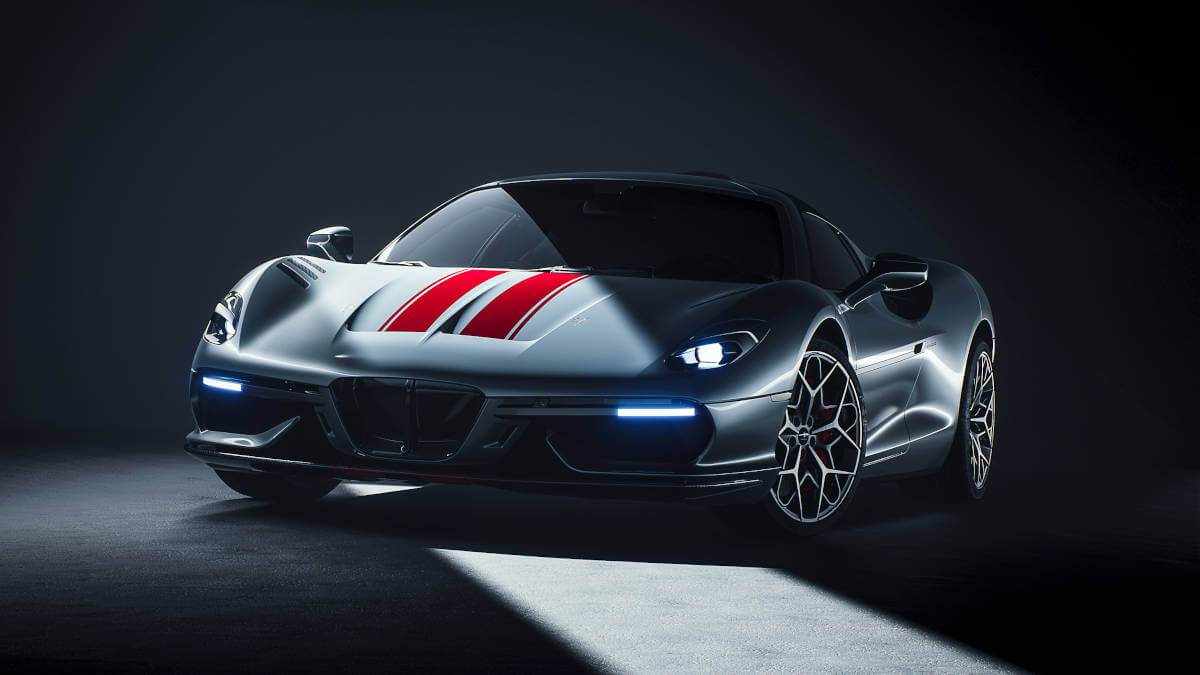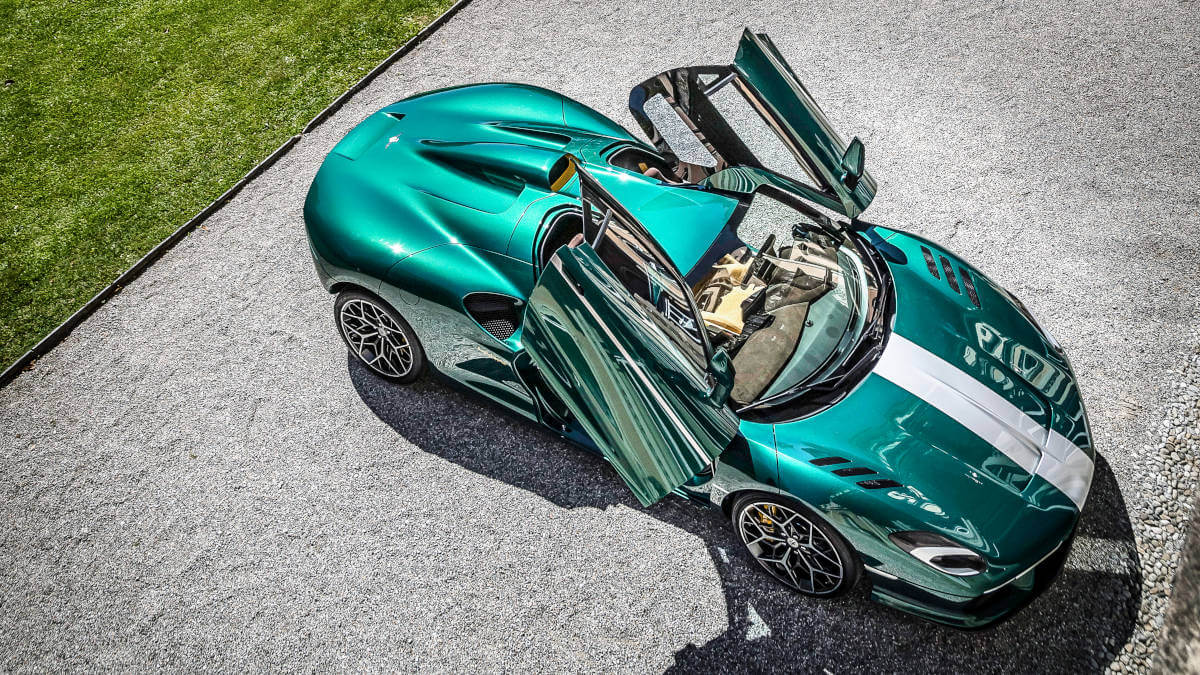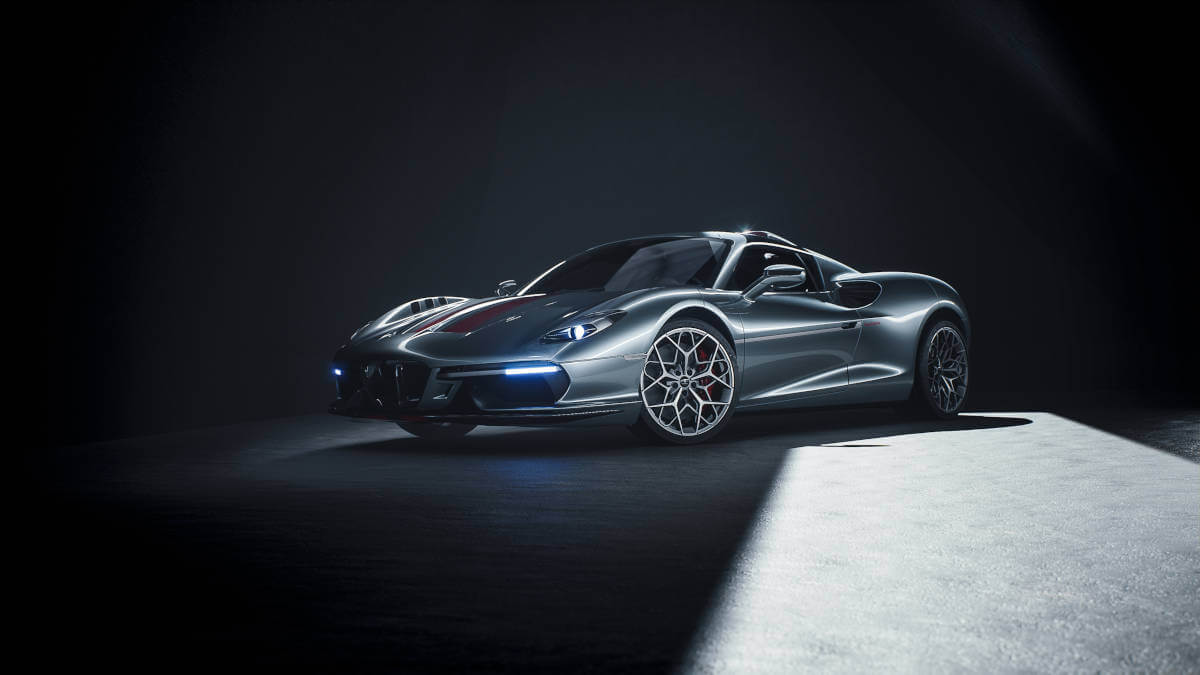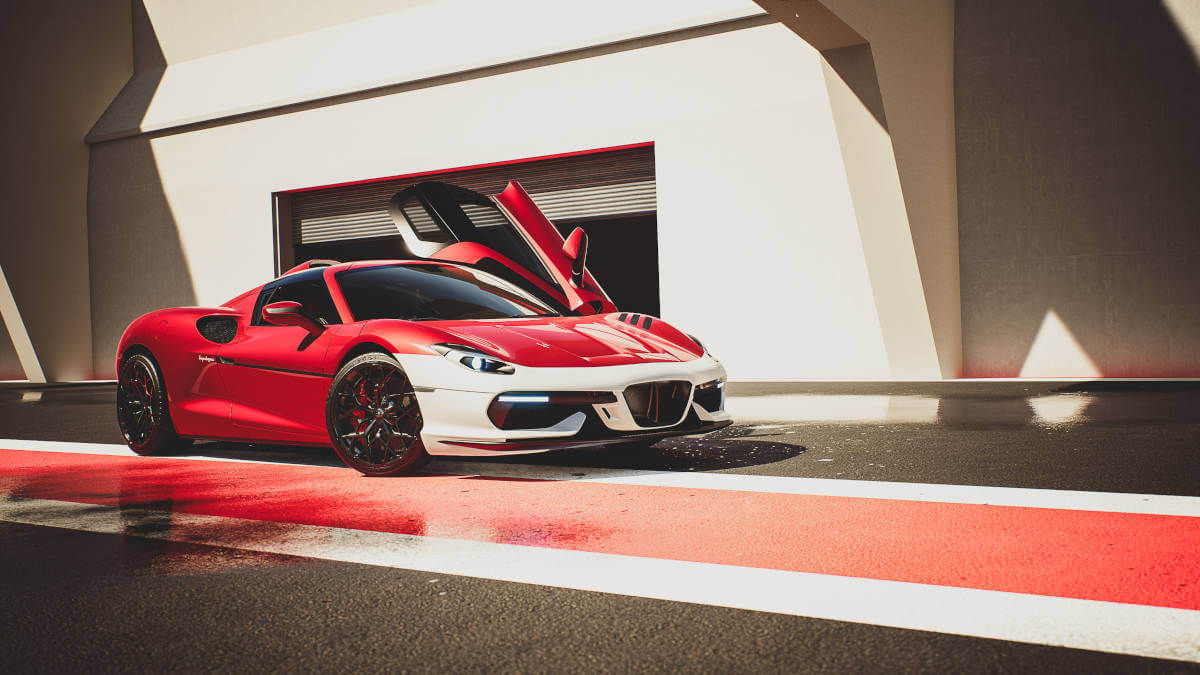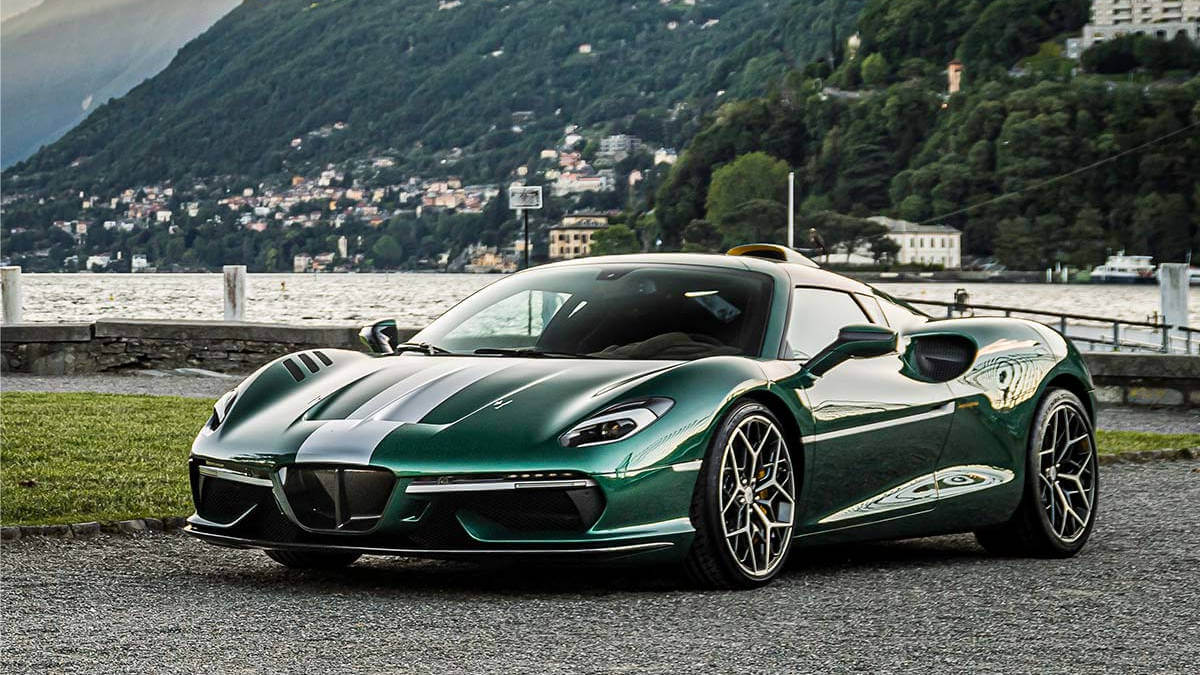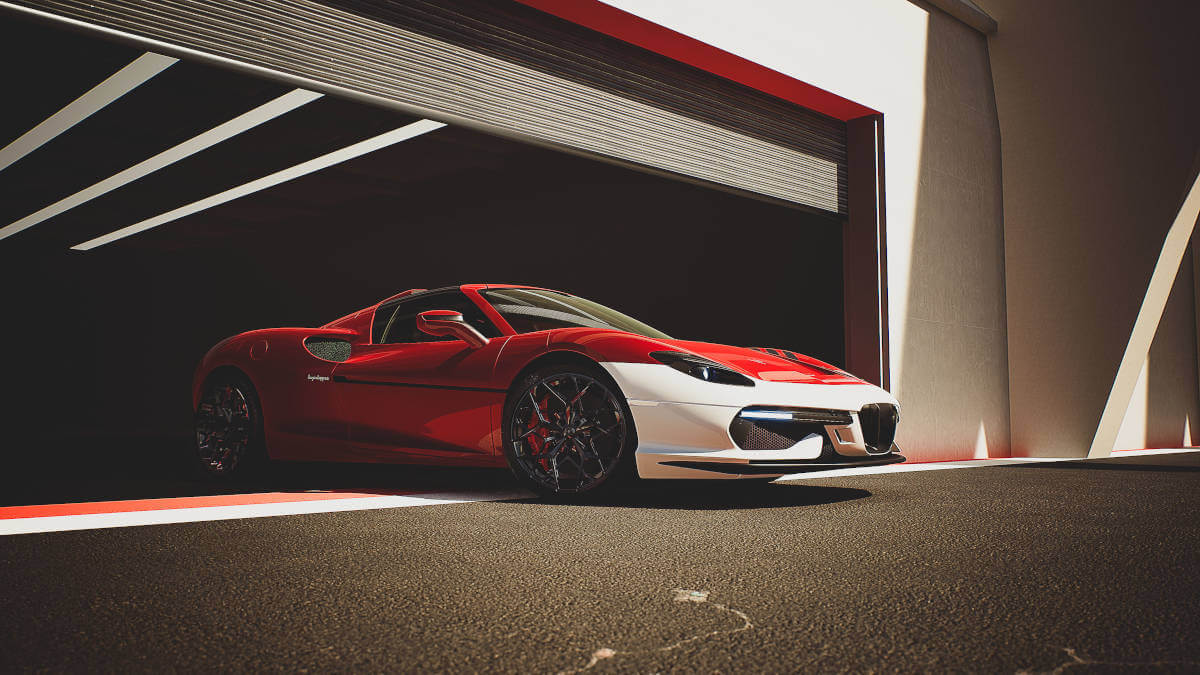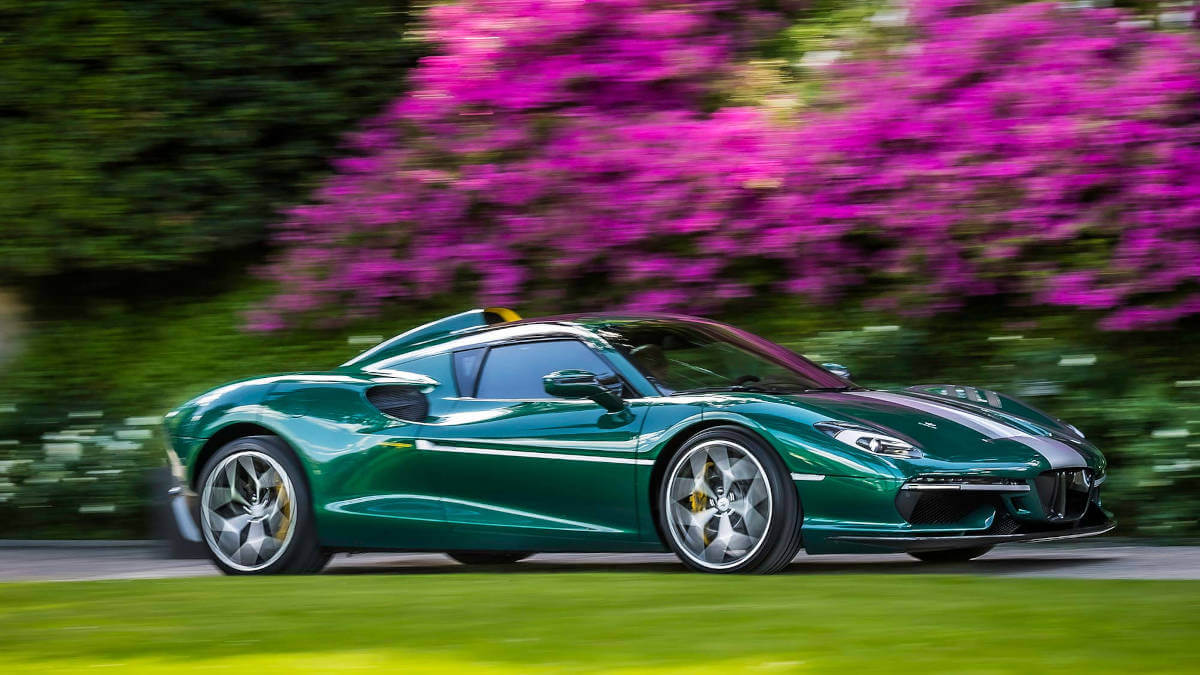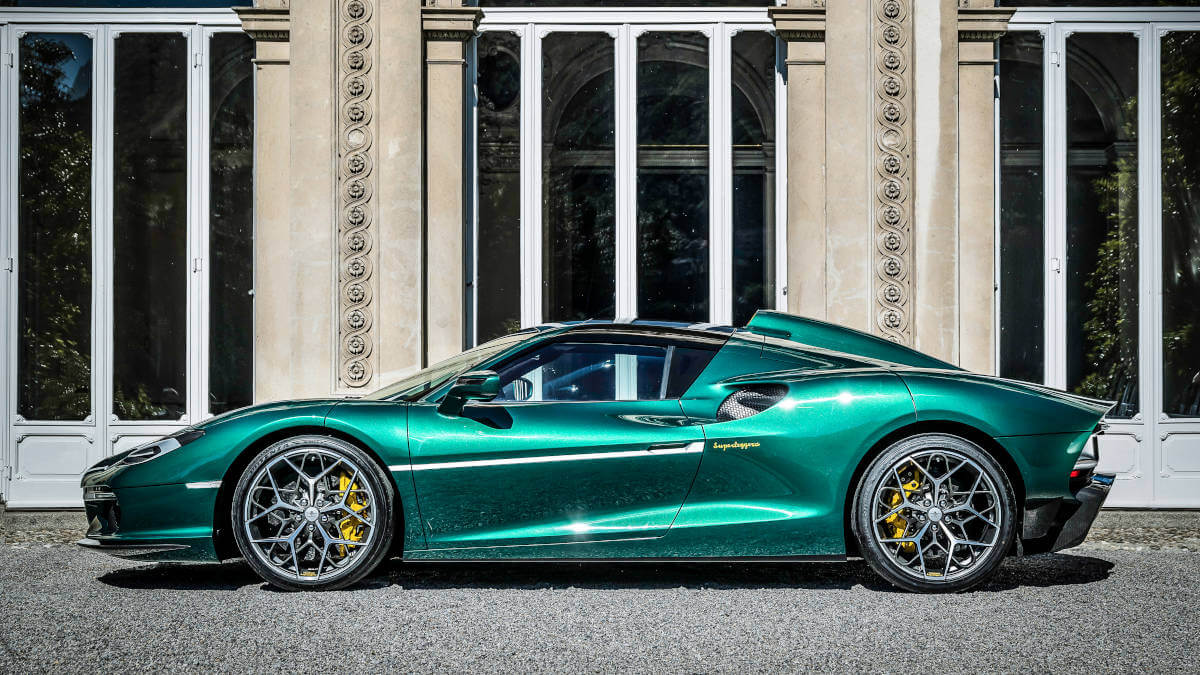 Car 1 in green, car 2 in red, car 3 in Gulf livery
Car number 1 received a paint job in 'Verde Pino' (metallic green) with a silver stripe on the front and rear and yellow accenting on the roof scoop. Inside, leather and Alcantara in 'Caramel' and 'Cocoa' and saffron-colored accents on the seats provide a nice ambience. For the second car, the corresponding customer opted for a red paint scheme with a white front end known of Alfa Romeo GTA race cars from the 1960s. The famous Gulf colors of light blue and orange are intended to be used for car number 3. In total, the low volume production of the Arese RH95 is limited to 18 units.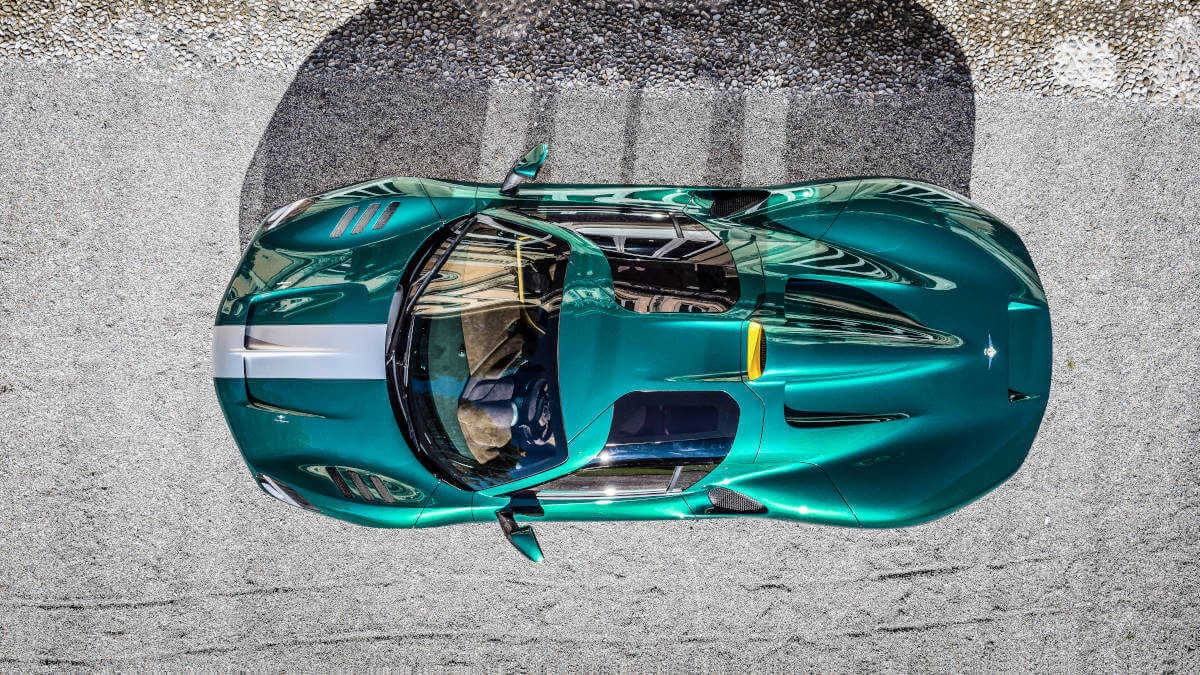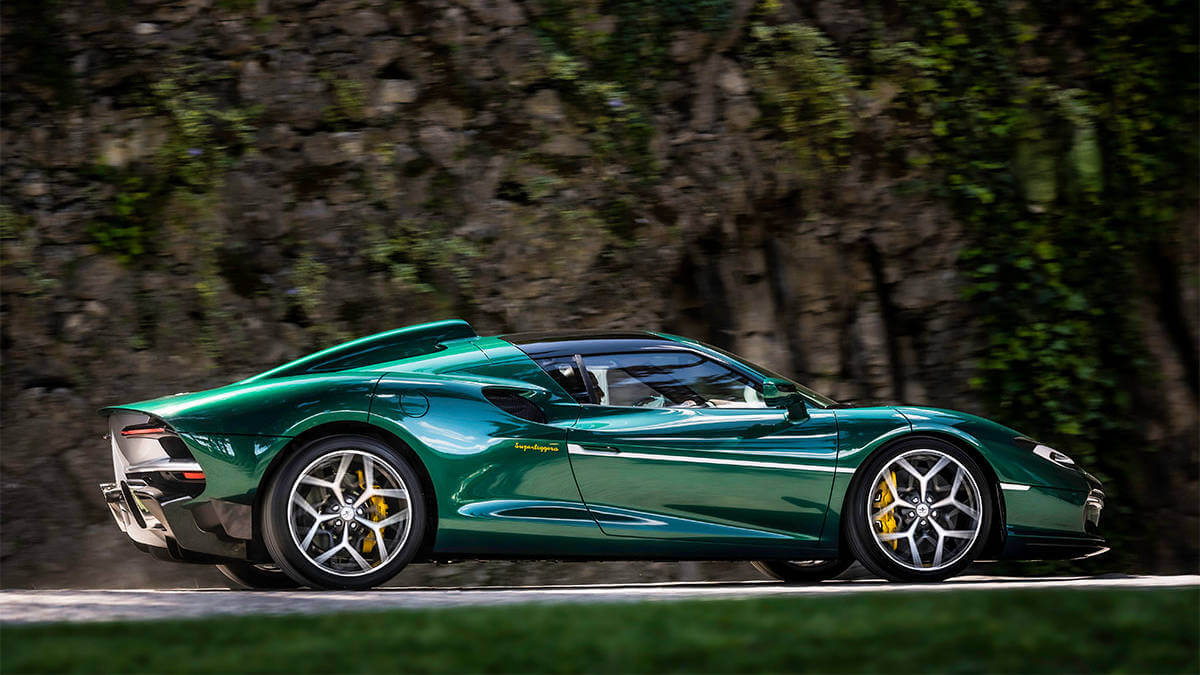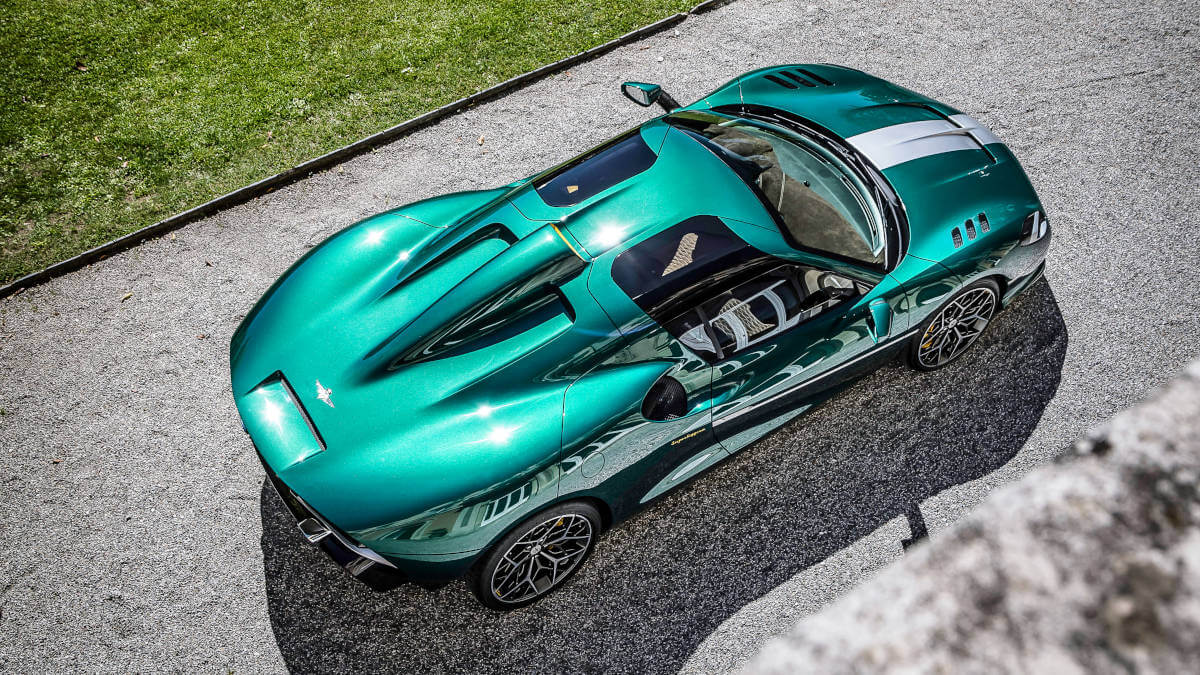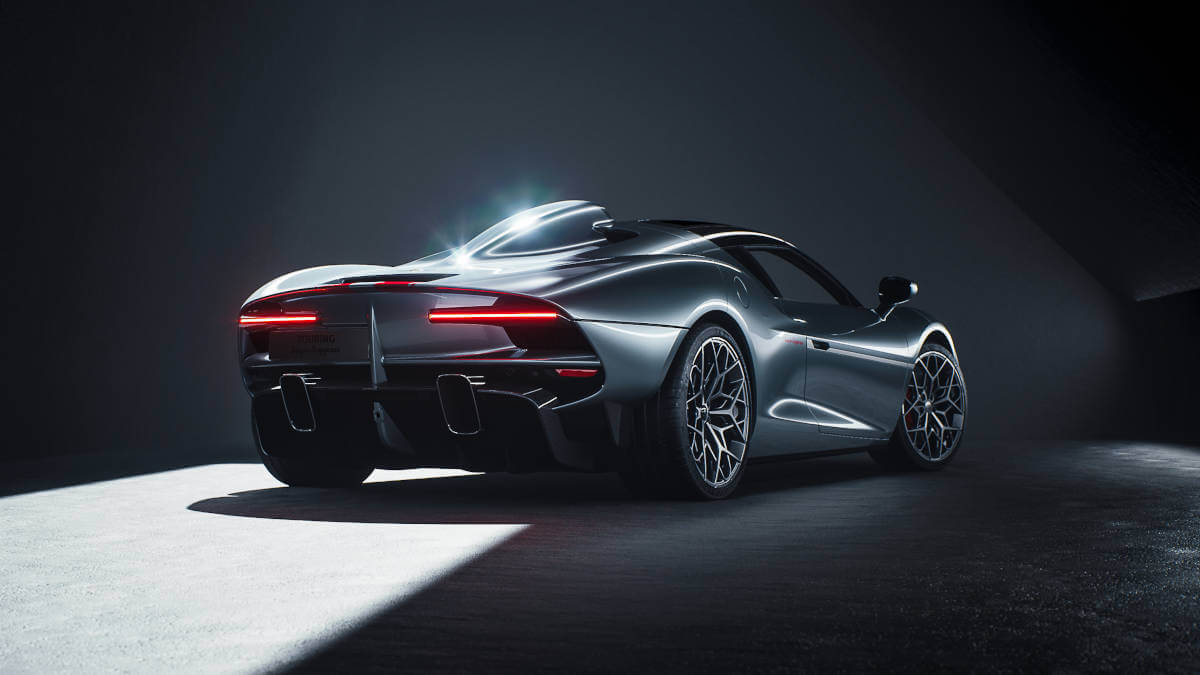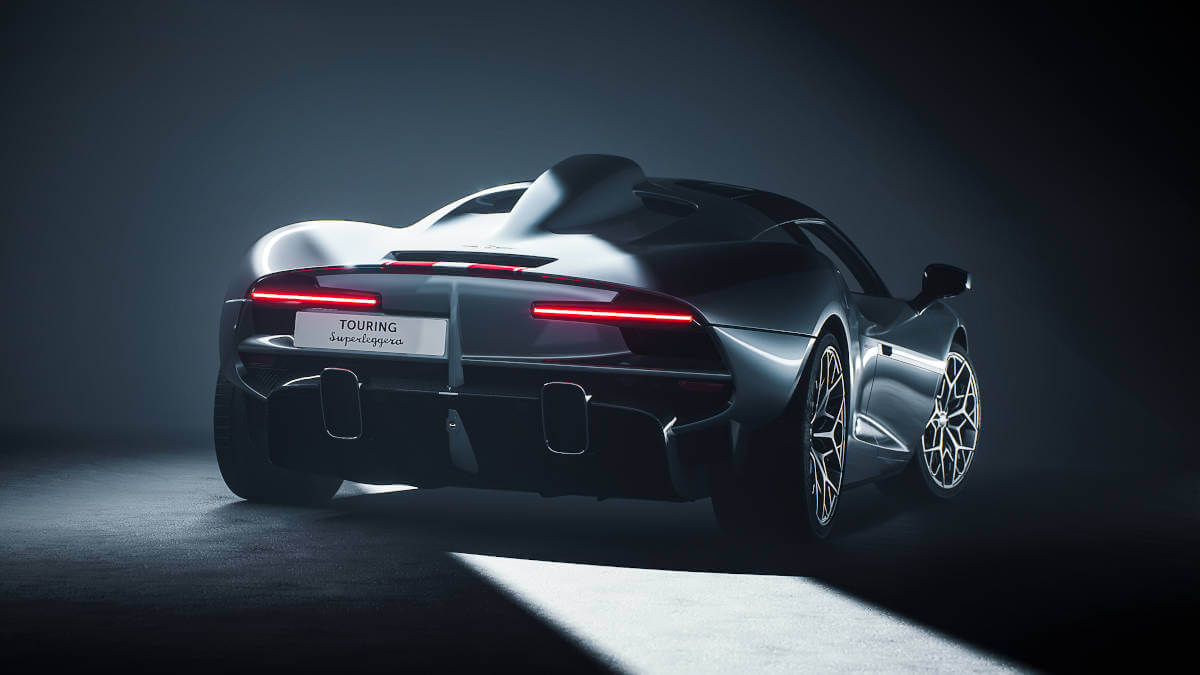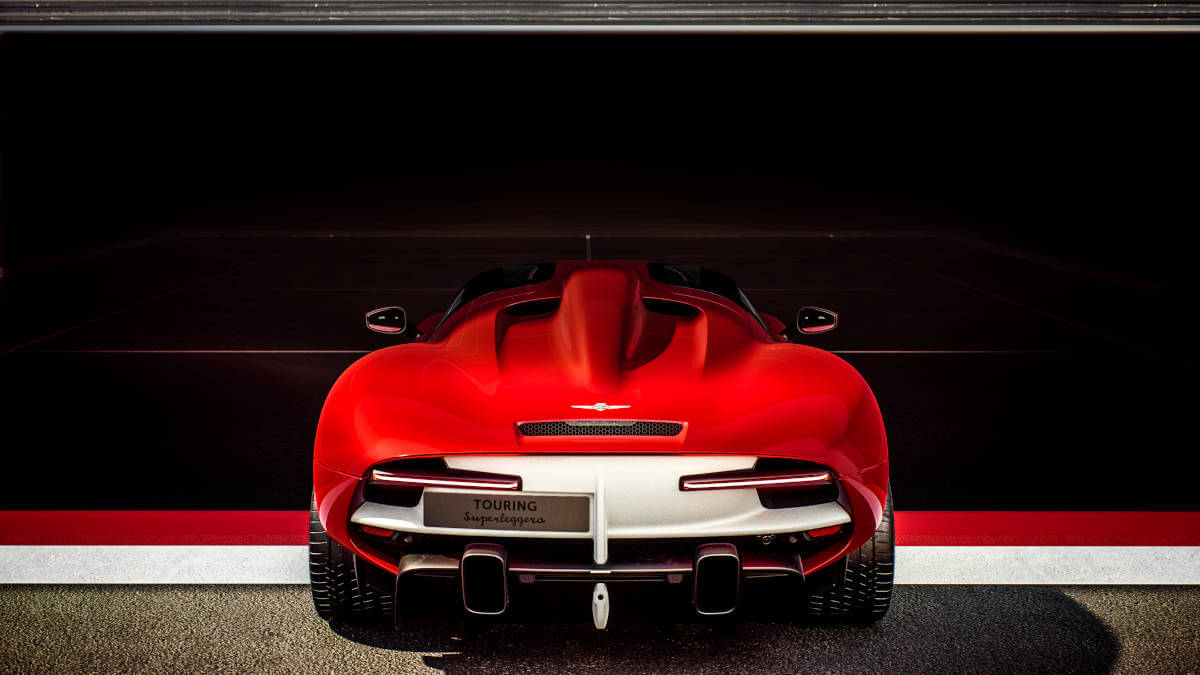 Italian mid-engine sports car as a basis
Underneath the body, which is made entirely of carbon fiber, are the chassis and powertrain technology of a well-known Italian mid-engine sports car. Eight cylinders in a V configuration with a displacement of 3.9 liters produce up to 530 kW/720 hp and 770 Nm of torque. Via a seven-speed dual-clutch transmission the rear wheels are driven. The most powerful version accelerates from a standstill to 62 mph in three seconds, while the topspeed is stated at 211 mph. The new Touring Superleggera Arese RH95 extends to 4.78 meters in length, 1.98 meters in width and is 1.26 meters high.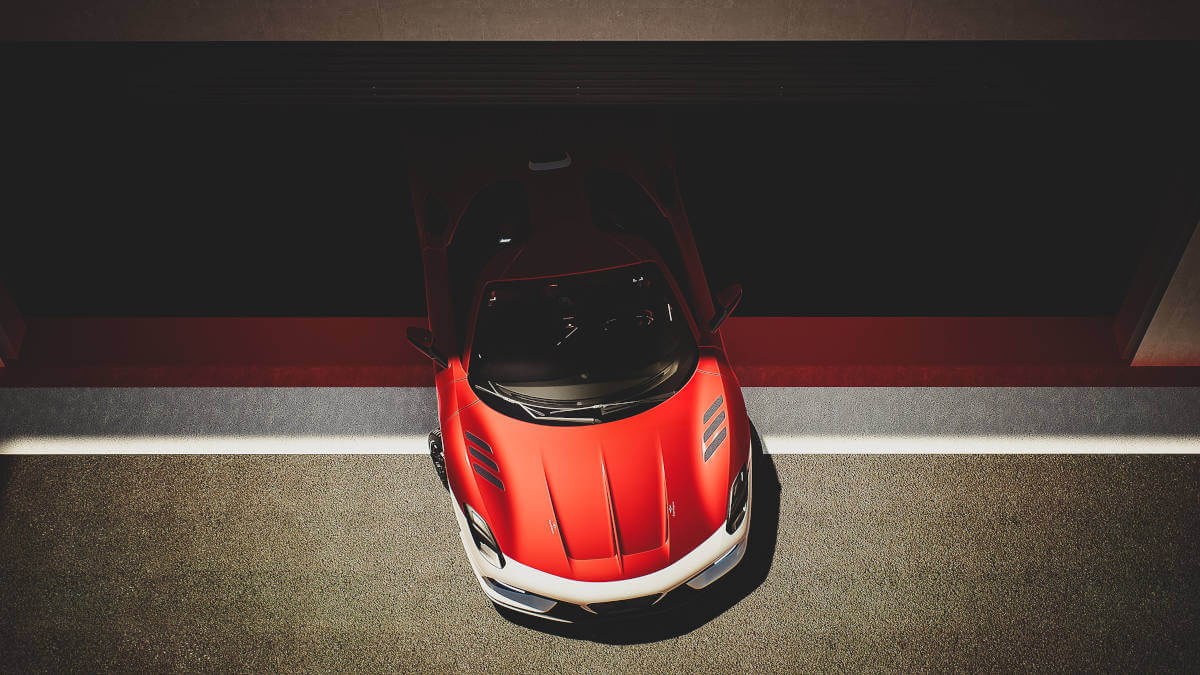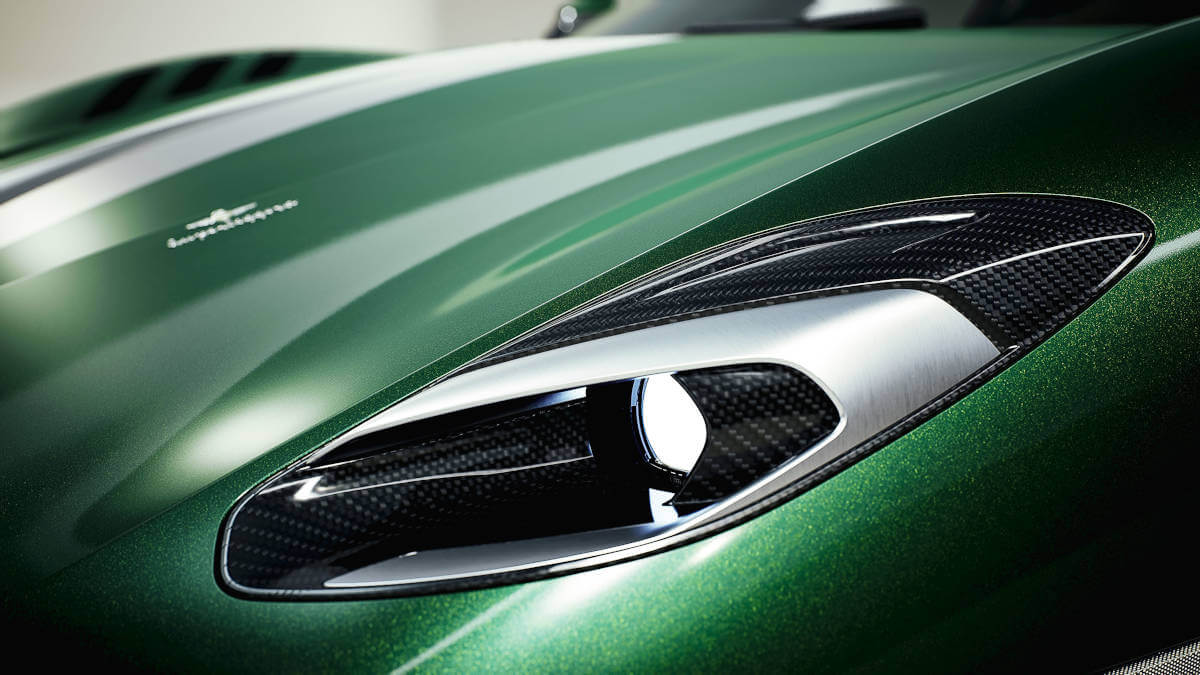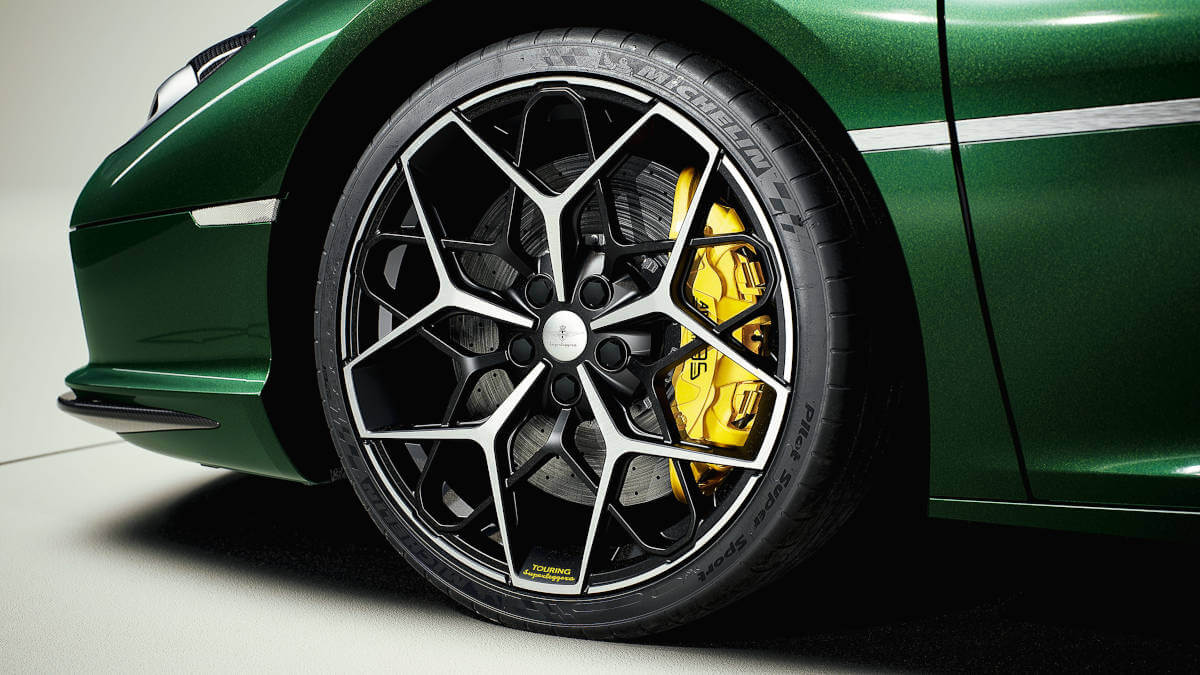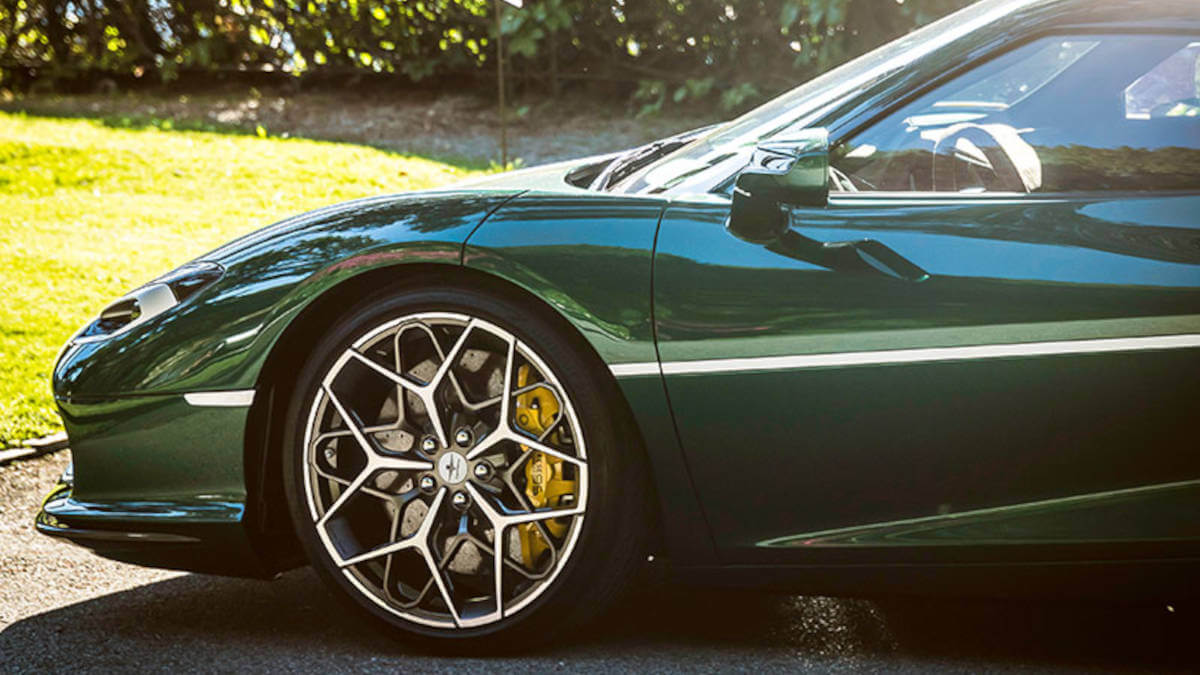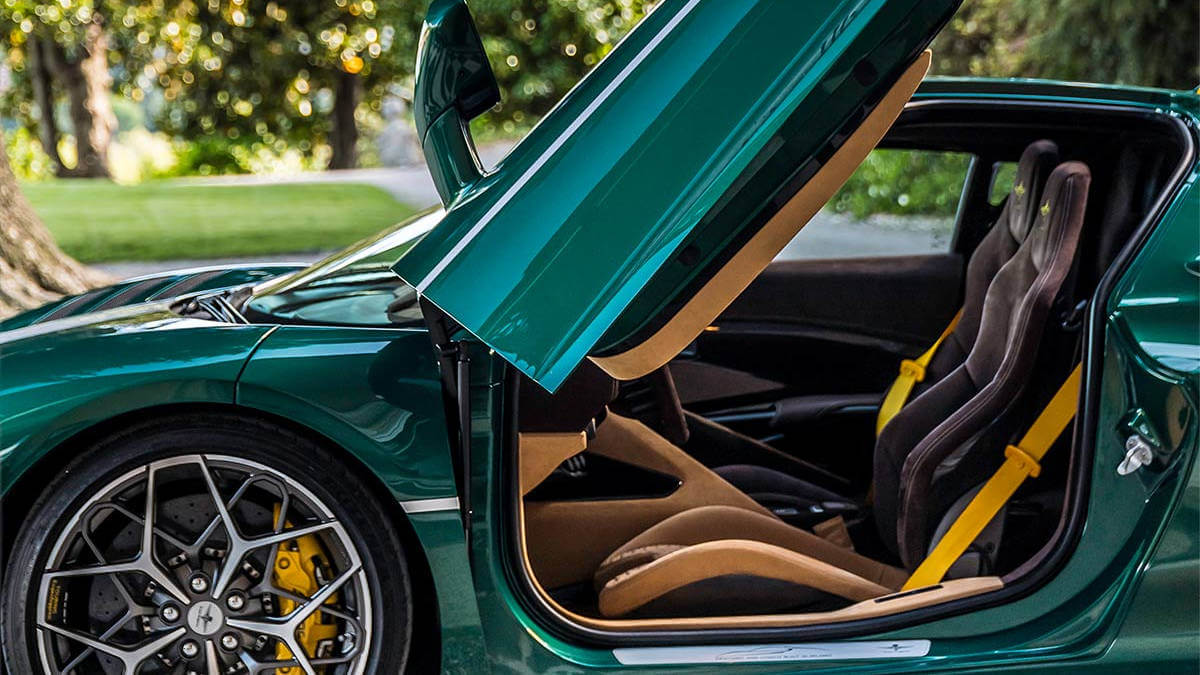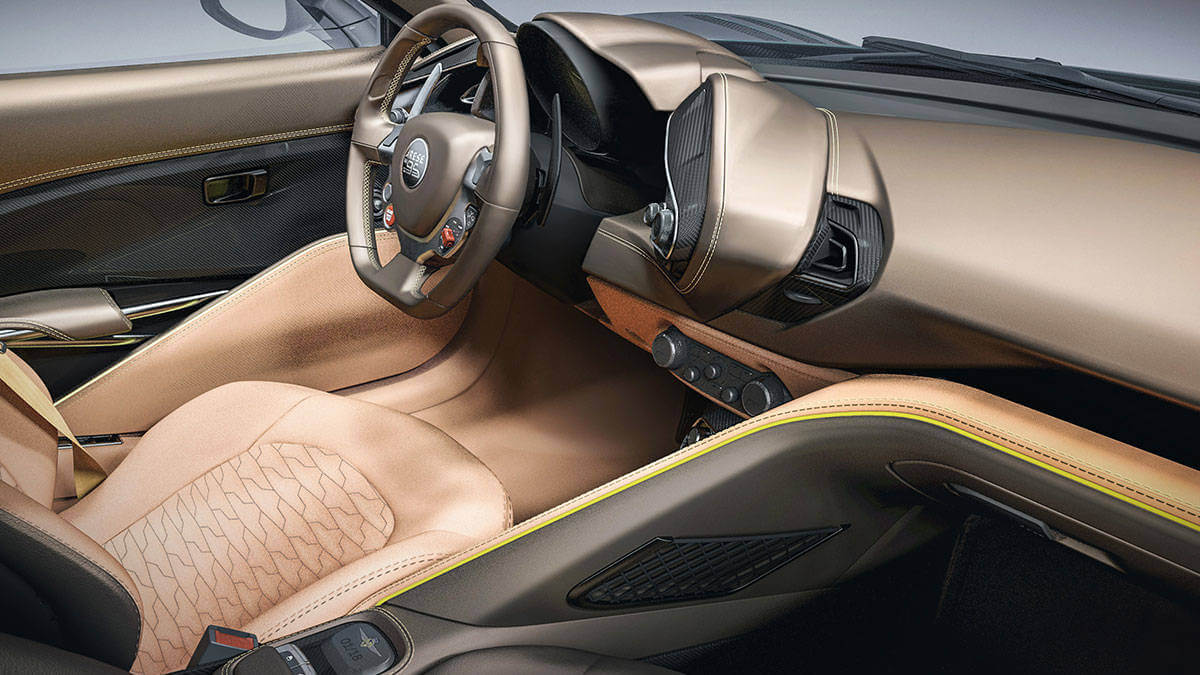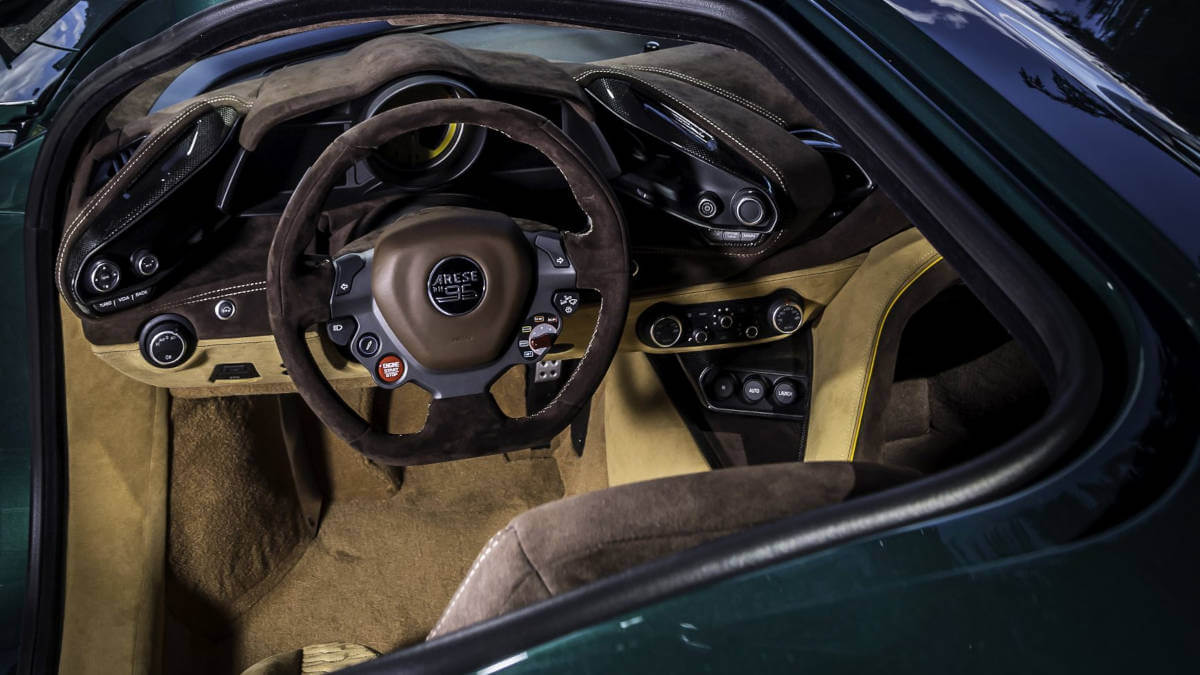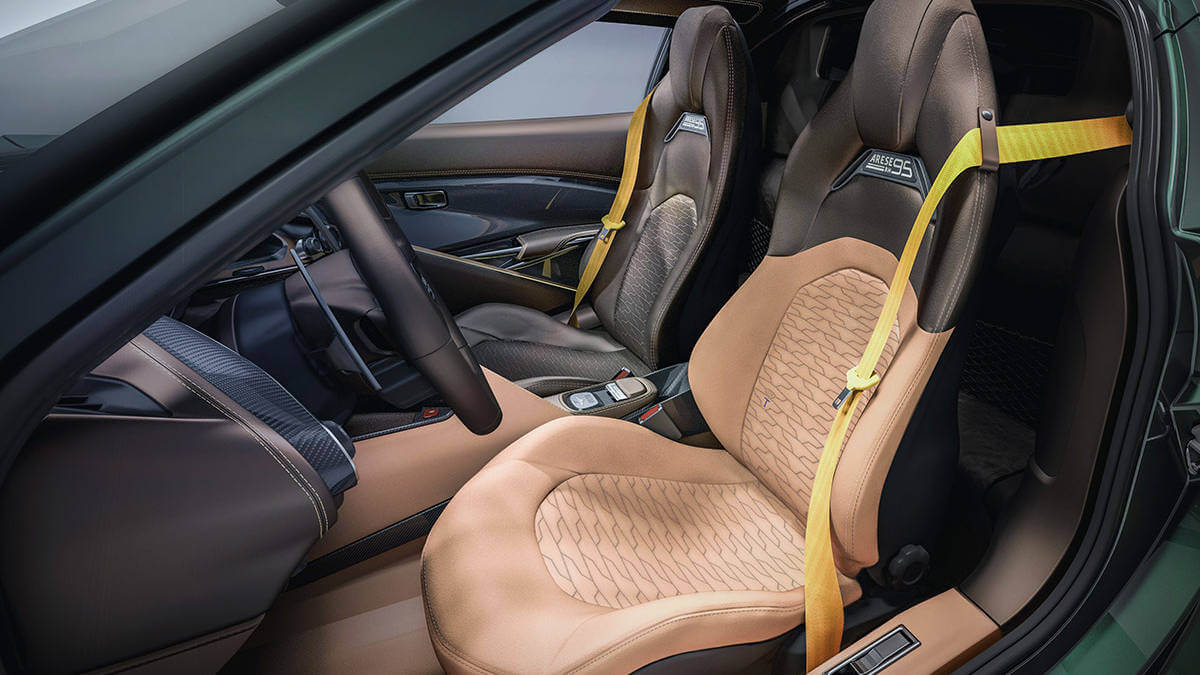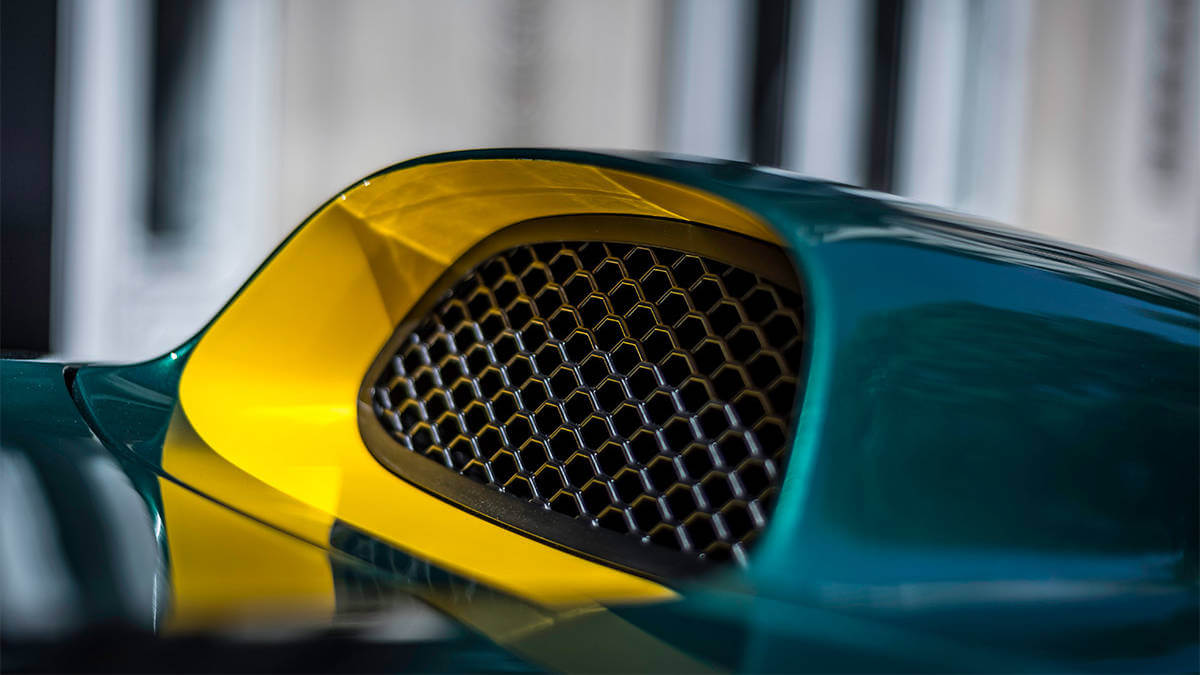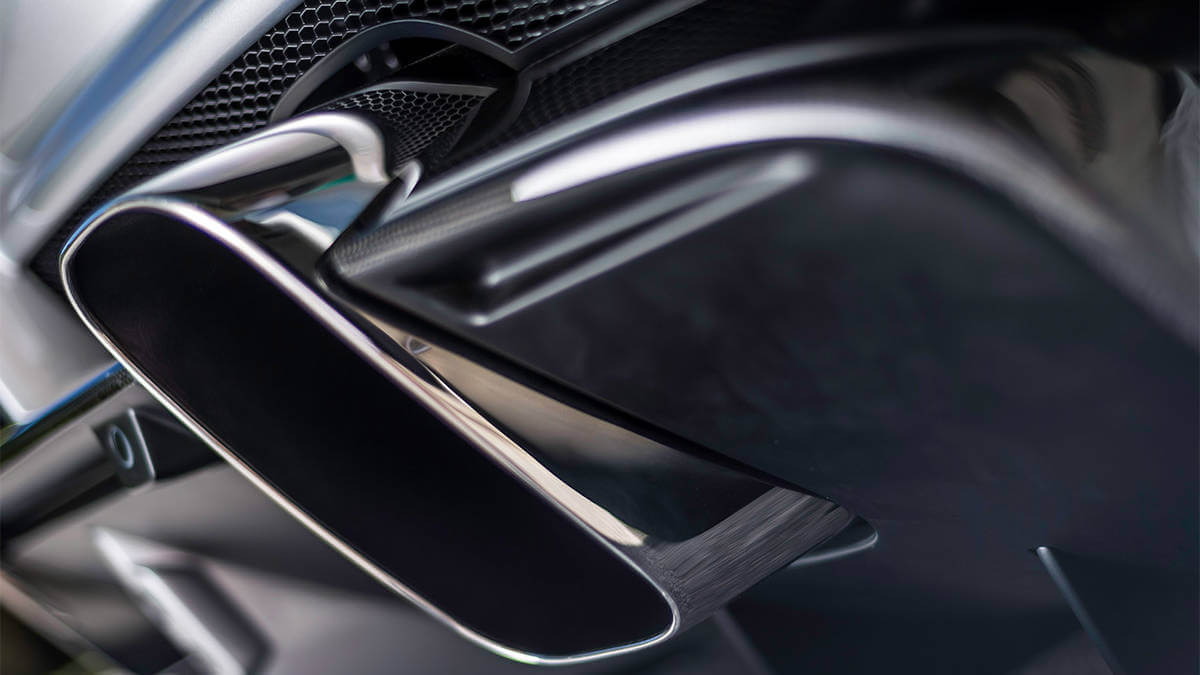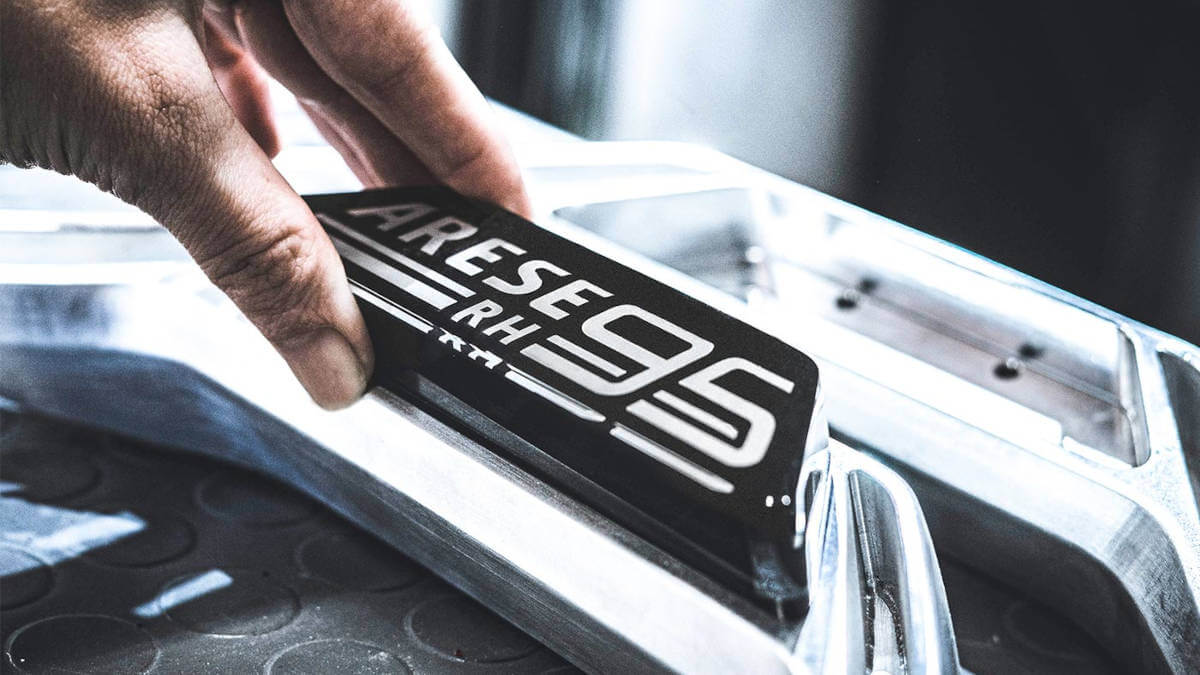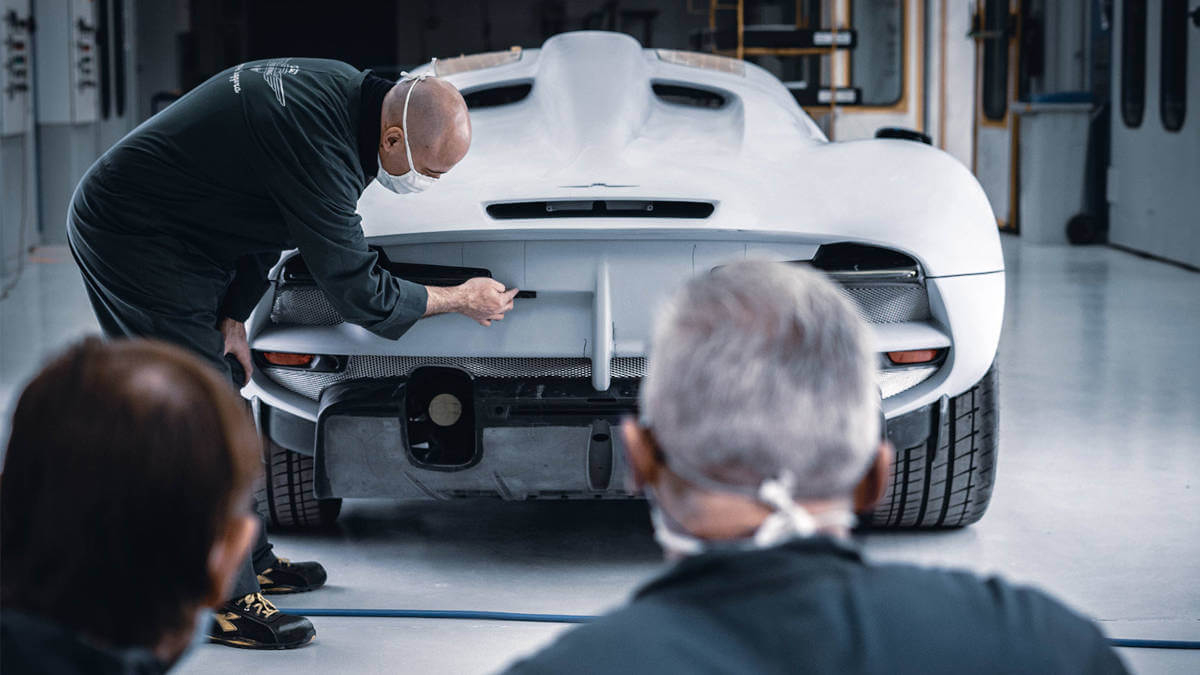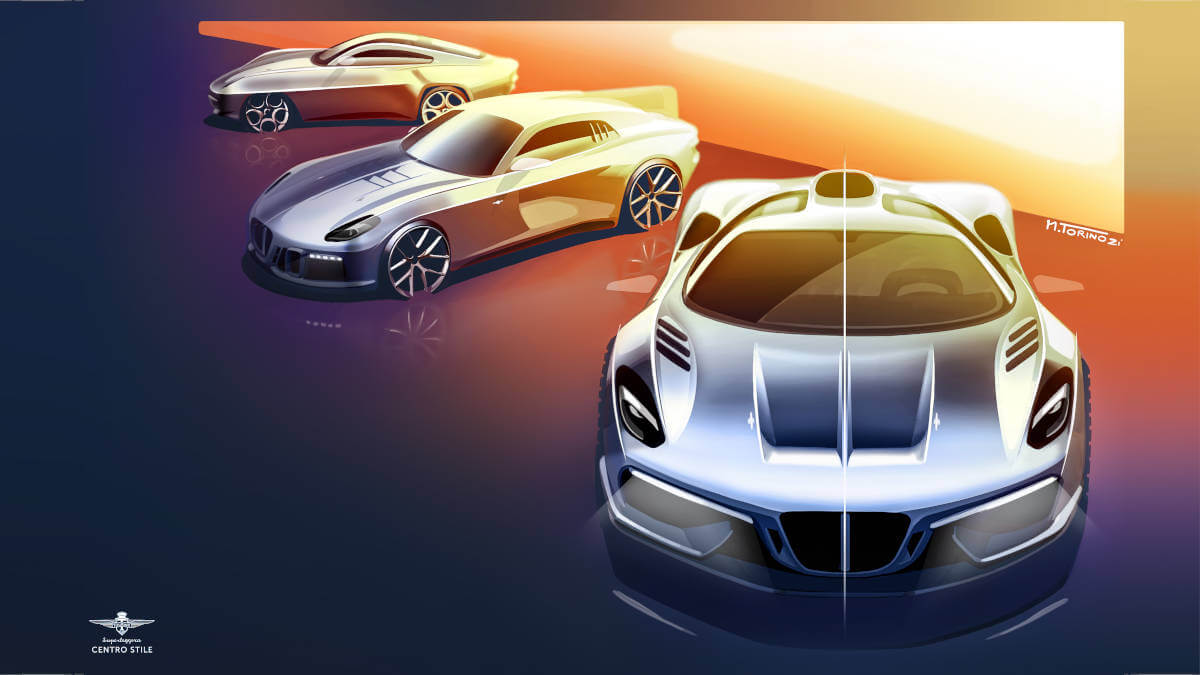 Price on request
The first of the 18 planned examples is to be handed over to its new owner in just one month. Each prospective customer can alternatively bring along a suitable base vehicle from Maranello or assign Touring Superleggera with the search for it. Subsequently, the conversion takes at least six months, depending on special requests. A full two-year unlimited warranty applies to all components manufactured or modified by Touring. In addition, replacement parts for these components can be purchased from the traditional design house for the lifetime of the car in question. However, the Italians don't provide any information on the basic price of the Arese RH95. Customers can find out the price by contacting Touring Superleggera directly

Images: Touring Superleggera