Automotive
The 1 of 1 McLaren Artura by Cevin Parker
A morning on the streets of Berlin, somewhere between Bodestraße and Hackescher Markt. A British sports car from Surrey silently creeps past impressive architecture. At first glance it becomes clear – this is no ordinary McLaren. It is the result of a collaboration between McLaren and artist Cevin Parker. On that day, the artist visits the most inspiring places in the capital with photographer Robert Schlesinger. We take a deeper look at the collaboration:
Art + Futura = Artura
In the run-up to the project, Cevin Parker travelled to England to the McLaren Technology Centre to meet up with the designer of the McLaren Artura, among others. Parker's thinking and use of new technologies for his art were among the decisive factors for the collaboration with the British sports car manufacturer. Parker's design language is a perfect match for the McLaren ethos.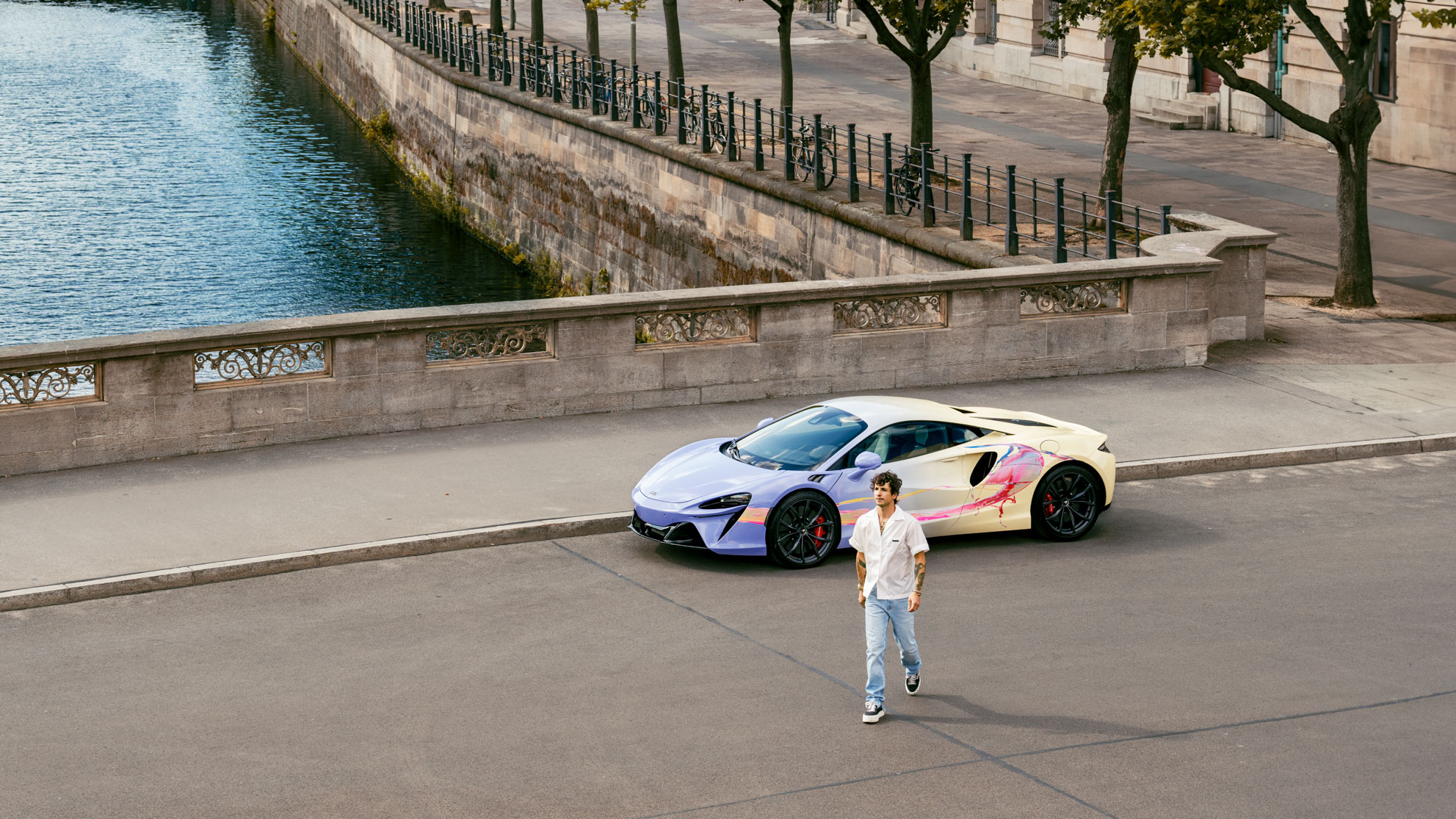 The result: a striking, luminous foiling that captivates through the symbiosis of violet and yellow colouring. The two colour worlds are combined with Cevin Parker's characteristic "colour splash", which once again adds the colours orange, red, pink and even blue to the Artura's colour palette.
Its colour scheme (…) symbolises creativity, individuality, energy and optimism, all synonyms that reflect the Artura's dynamic personality." – Bastian Luehmann, Market Director Central Europe, McLaren Automotive.
"Progress shows us goals that we want to achieve."
– Cevin Parker
"I'm really excited about the opportunity to work with McLaren and bring together two of my biggest passions: Art and supercars. I'm excited to see how the public will react to this project."
– Cevin Parker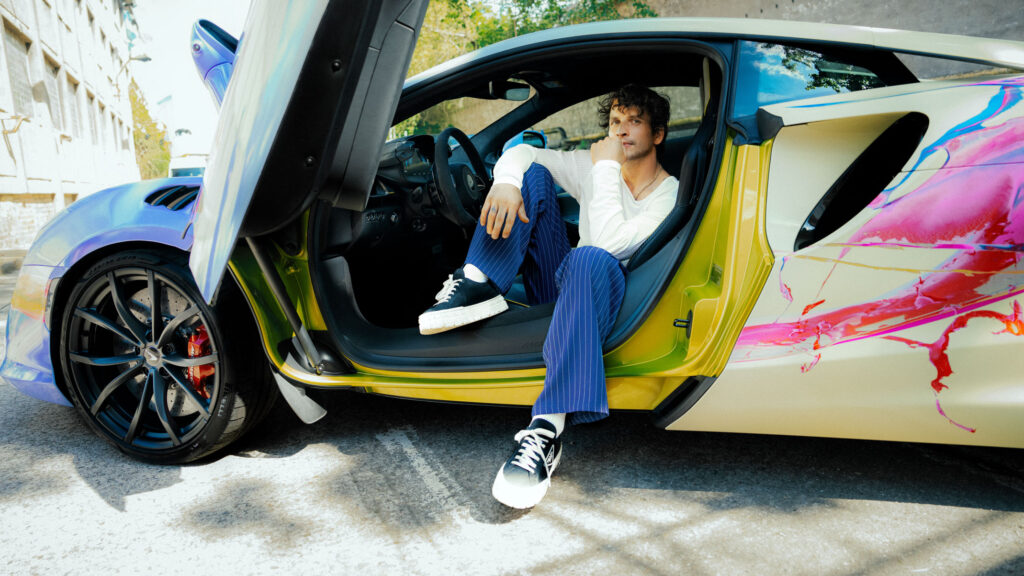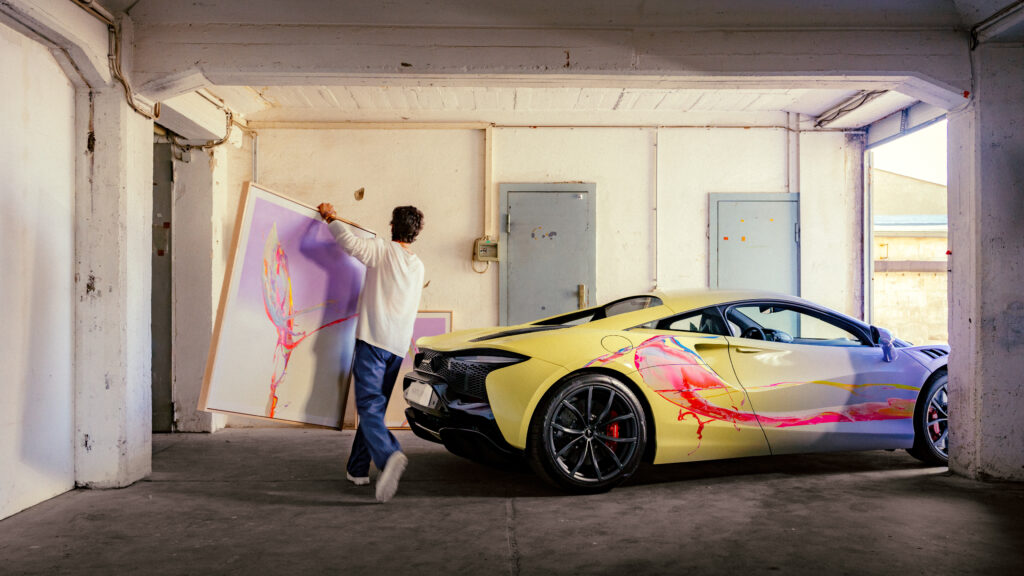 The artistic collaboration between McLaren and Cevin Parker expands the boundaries of creativity and seamlessly connects the world of supercars and art. In this way, the Englishmen succeed in opening a new chapter in the world of automotive art. The McLaren Artura by Cevin Parker will be on display at various events throughout the year at McLaren dealers and at the ART Basel Miami, for example.
Photos: Robert Schlesinger
---
McLaren Artura
Engine: 3.0L V6 Bi-Turbo + Electric engine
Power: 680 PS @7,500 rpm
Weight: 1498 Kilogramm
Acceleration: 0-100 km/h in 3.0 s
V-Max: 330 km/h