Automotive
Škoda Spider B5 and Spider II
It is well known that Škoda was and is very successful in the rallying world. We have also highlighted a number of cars they used for excursions onto racing circuits in recent weeks and months. But the fact that the Czech brand once even constructed racing prototypes is probably known only to a few die-hard brand fans. In fact, the nationalized company AZNP (Automobilové závody, národni podnik), under which Škoda operated in the 1970s, decided to build a Spider for hillclimbs and circuit racing. In doing so, they took advantage of a change in regulations by the World Automobile Federation (FIA), which combined the previous B5 and B6 categories into the B5 class up to a maximum of three liters of displacement for the 1972 season. The Czechoslovak Championship adopted these rules, but reduced the displacement limit to two liters.
Various components from the 110 L
For the chassis, Škoda engineers mainly used components from the 110 L. However, the four-cylinder engine prototype derived from the Škoda 720 was relocated in front of the rear axle. This engine was equipped with OHC valve control and initially produced around 150 hp from 1.5 liters. Later, the displacement increased to 1.6 and finally to 1.8 liters. In the final season of 1975, it even reached two liters. Depending on the overall transmission ratio selected, the topspeed was up to 137 mph. Initially, a five-speed manual gearbox from Tatra was tested, but then the company developed its own transmission. The steering with adapted steering column came from the 110 L, as did the brake system with discs at the front, the double wishbone front axle and the swing axle at the rear. In the wheel arches sat 13-inch alloy wheels with Dunlop racing tires.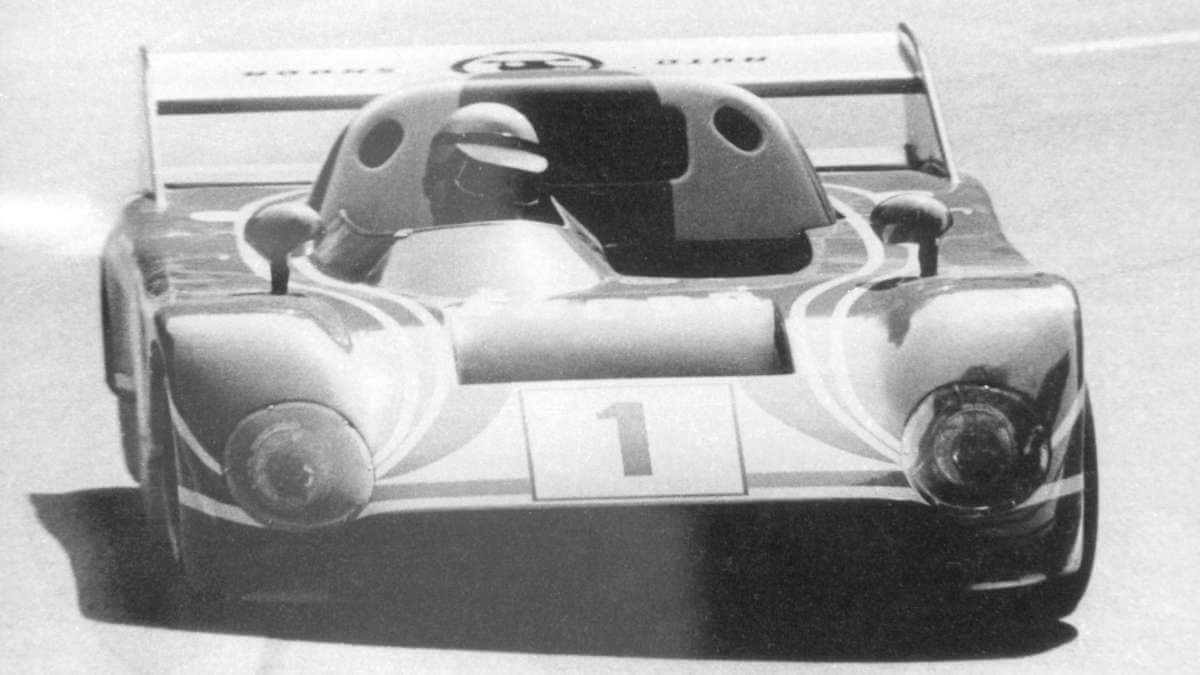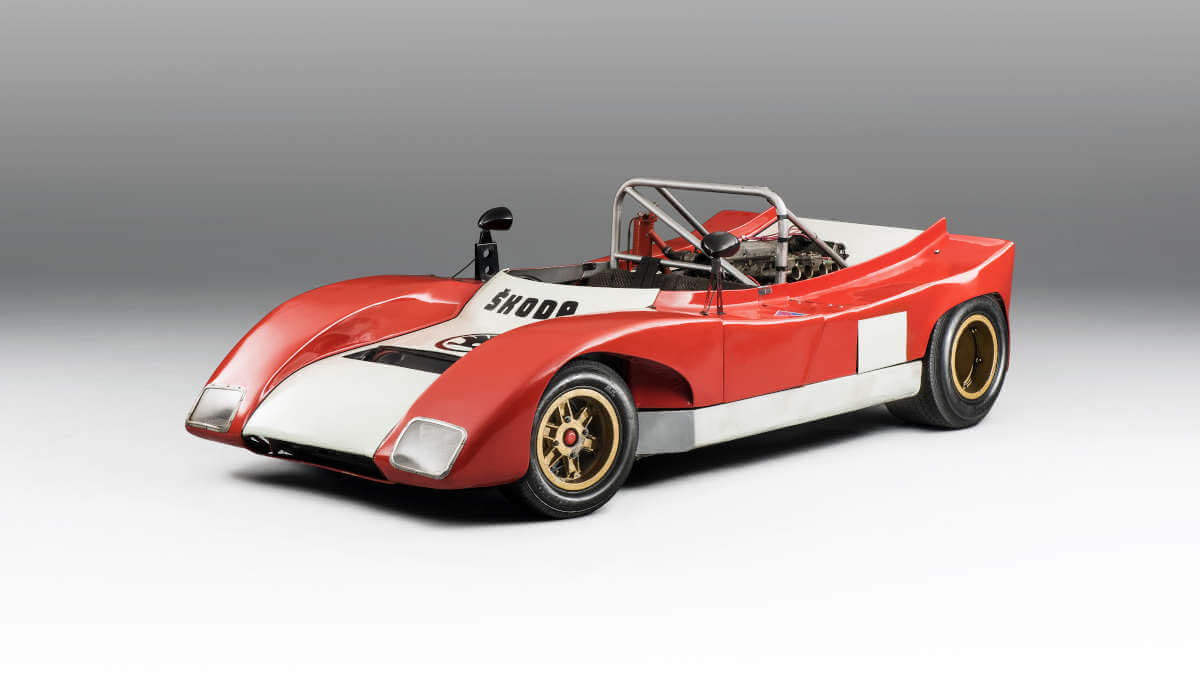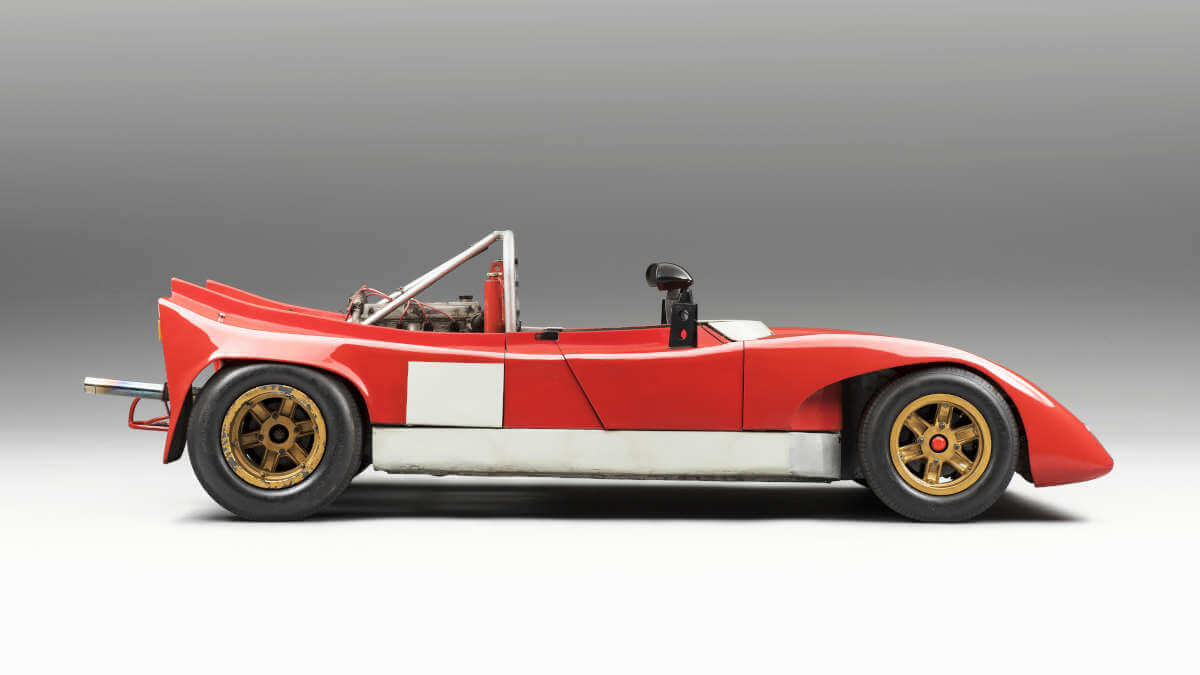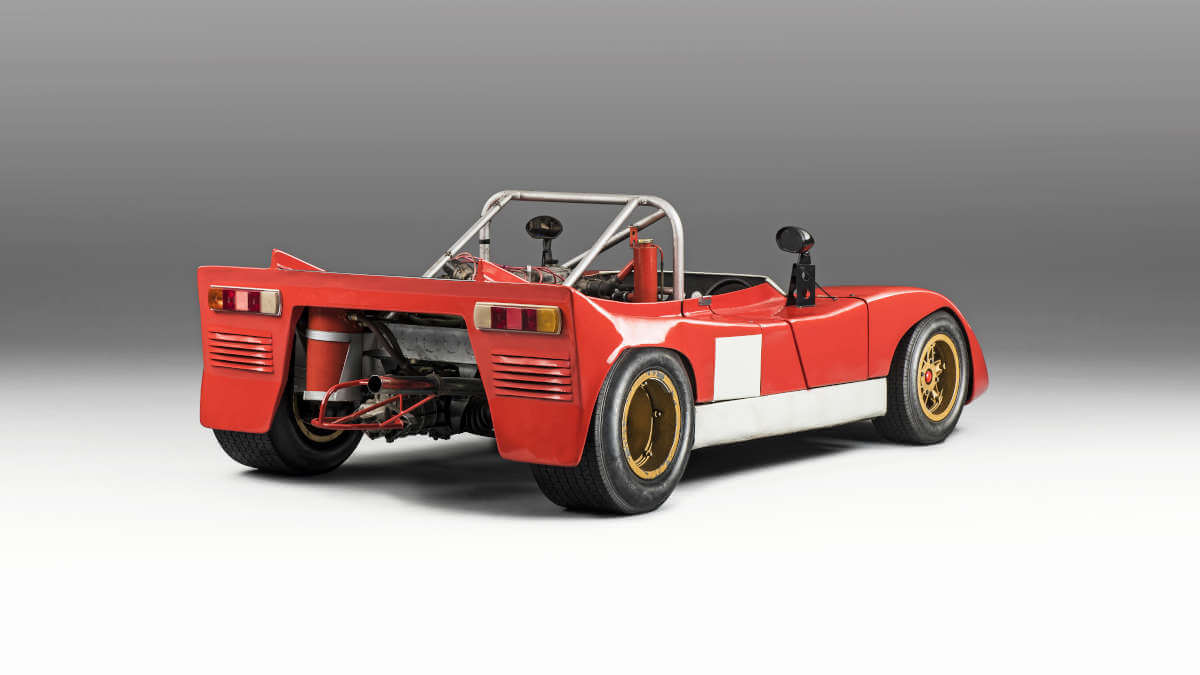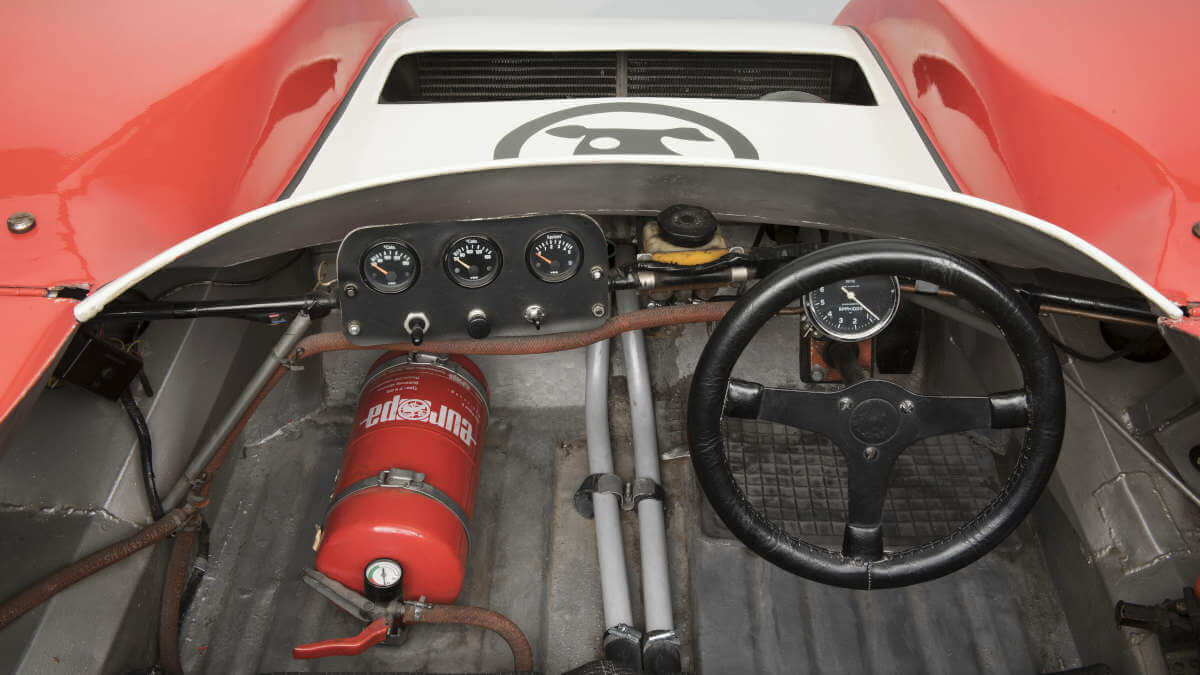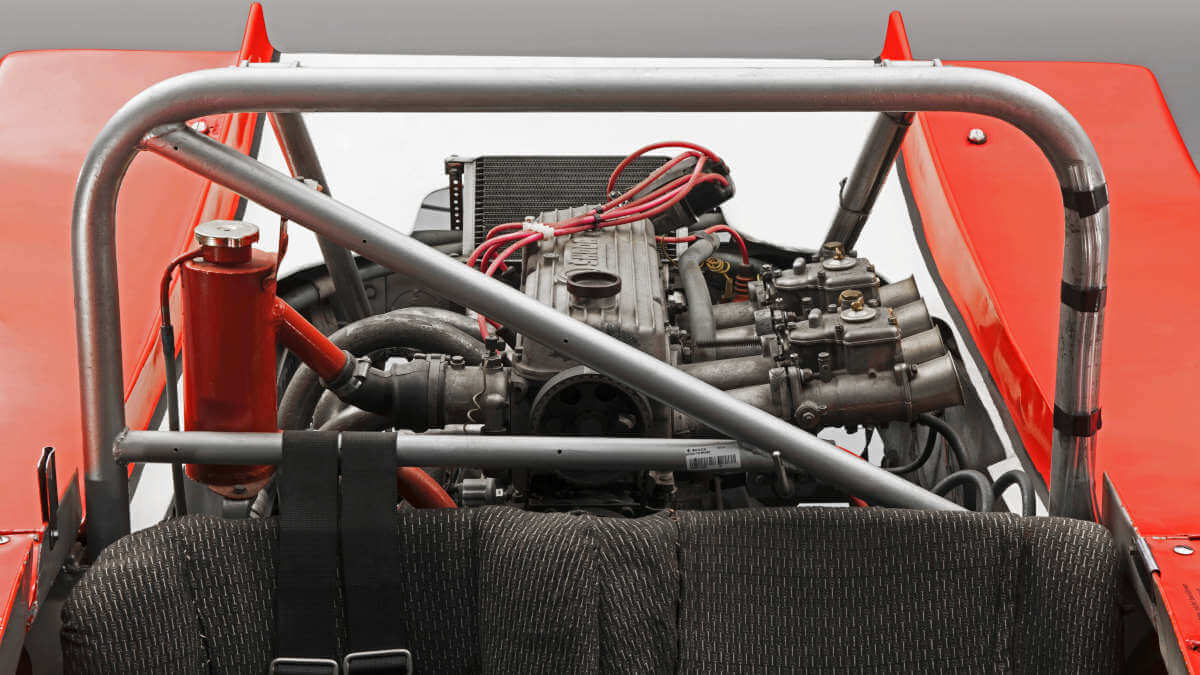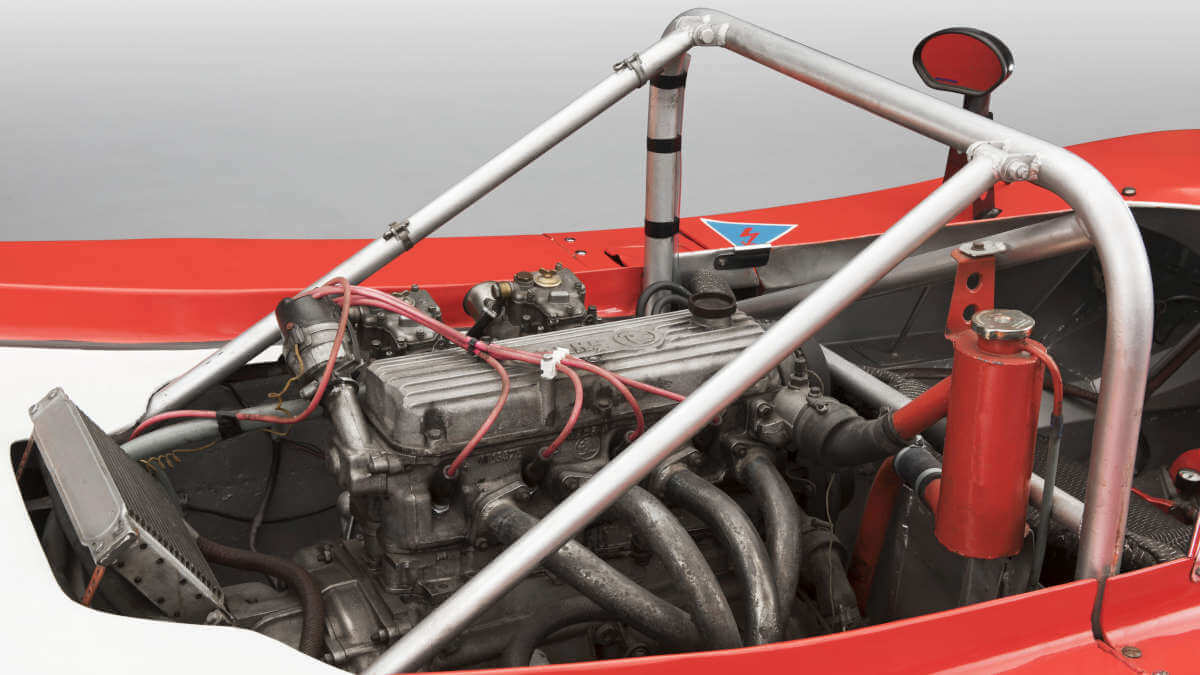 Spider II was even faster
Initially, the Spider B5 suffered from almost unpredictable handling. This led to the nickname "Shokan" among drivers, which translates as "jumper". Factory driver Jaroslav Bobek and his nephew Václav Bobek junior worked hard to teach the car sensible manners. While Václav competed in hill climbs in Czechoslovakia in 1975 and 1976 with the Spider B5, Jaroslav switched to the Spider II for 1975, which received a two-liter engine and a more advanced aluminium body. This was created with the help of aerodynamics experts from the aircraft manufacturer Aero. In addition, the front section of the Spider II was given a self-supporting frame made of spot-welded thin-walled steel. Engine output increased to around 180 hp, which was sufficient for up to 149 mph. The car reached 62 mph in four seconds. Brakes from Girling and shock absorbers from Koni were imported from abroad.
Curious career end
Not far from the city of Olomouc, the Ecce Homo hillclimb race was held regularly in Šternberk. In 1975, Jaroslav Bobek competed there in the Škoda Spider II, becoming the first ever participant to achieve a time of less than four minutes. Further victories followed. However, the career of this fast Škoda ended in a curious way. Jaroslav Bobek collided behind the finish line of the hillclimb race in Hlásná Třebáň with another competitor who was maneuvering his car backwards for an unexplained reason. The damage to the self-supporting front frame was so severe that no repairs were made. Therefore, only the Spider B5 currently exists, with which championship titles were won in 1972 and 1974. It is one of the gems in the Škoda Muzeum in Mladá Boleslav. In the museum workshop, the team is currently working hard on the resurrection of the Spider II.

Images: Škoda