About ten years after the debut of the 130 RS, Škoda presented a new rally car. This means we are talking about the early 1980s and thus the age of Group B. With the introduction of this category, the motorsport authority FIA had simultaneously abolished the previous Group 2. This forced small manufacturers like Škoda to develop new vehicles. An adequate rally variant was therefore developed on the basis of the four-door 130 L saloon (known as the "Estelle" in some export markets). However, this version deliberately didn't compete in the large class that fans still associate with Group B today. Škoda was therefore not in direct competition with Audi, Peugeot, Ford or Lancia, but started one class below. So it was no problem that the rear of the car only housed a 1.3-liter four-cylinder engine.
Technical modification
For this engine, Škoda developed a new eight-port cylinder head made of aluminium. This made its debut in series production shortly afterwards in the new compact model Favorit. By using two twin Weber carburetors, power increased to around 130 hp in the rally car called the 130 LR. A five-speed manual transmission and a rear-axle limited-slip differential transferred the power to the ground. In addition, the rear axle received new kinematics for more ground clearance and an additional stabilizer bar. The front axle also featured various modifications compared with the standard sedan. Disc brakes were used all round, with additional internal ventilation at the front. The distribution of the braking effect could be adjusted from the cockpit. Another new feature for Škoda was a hydraulic handbrake.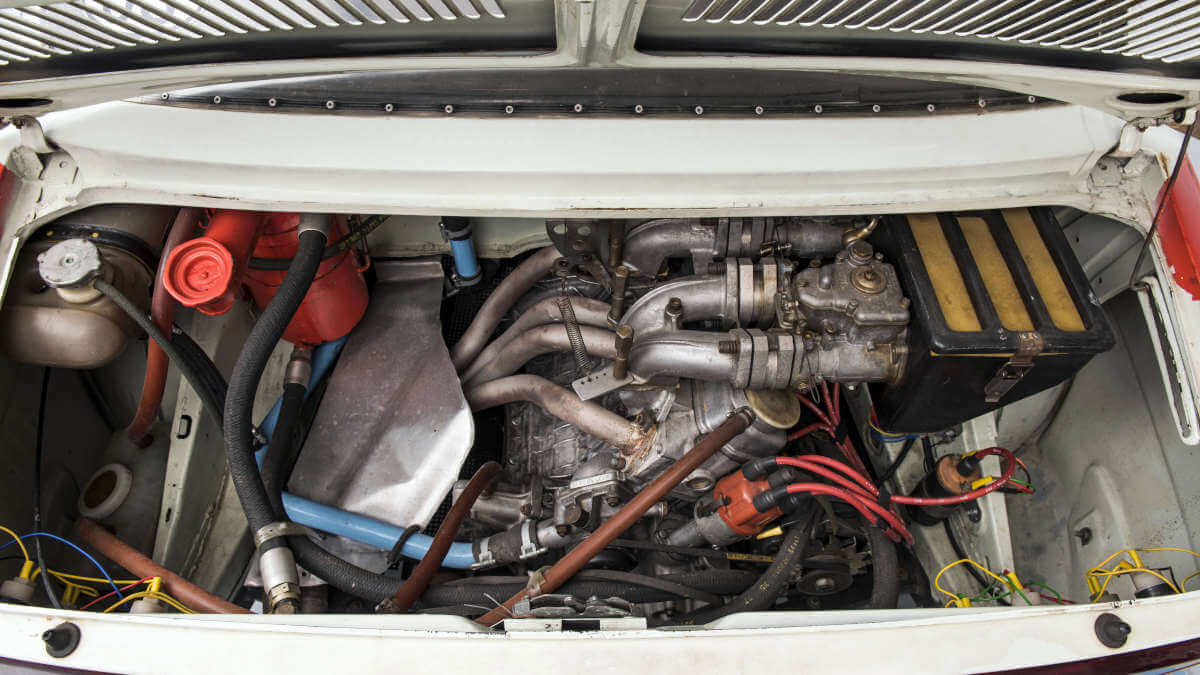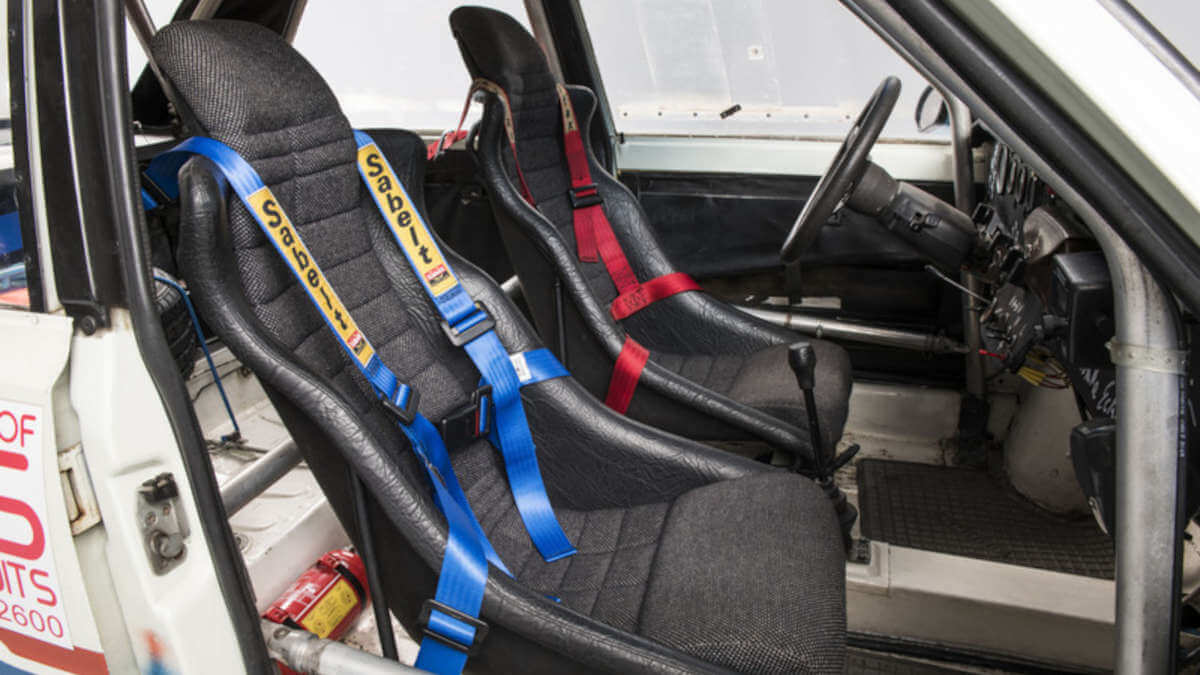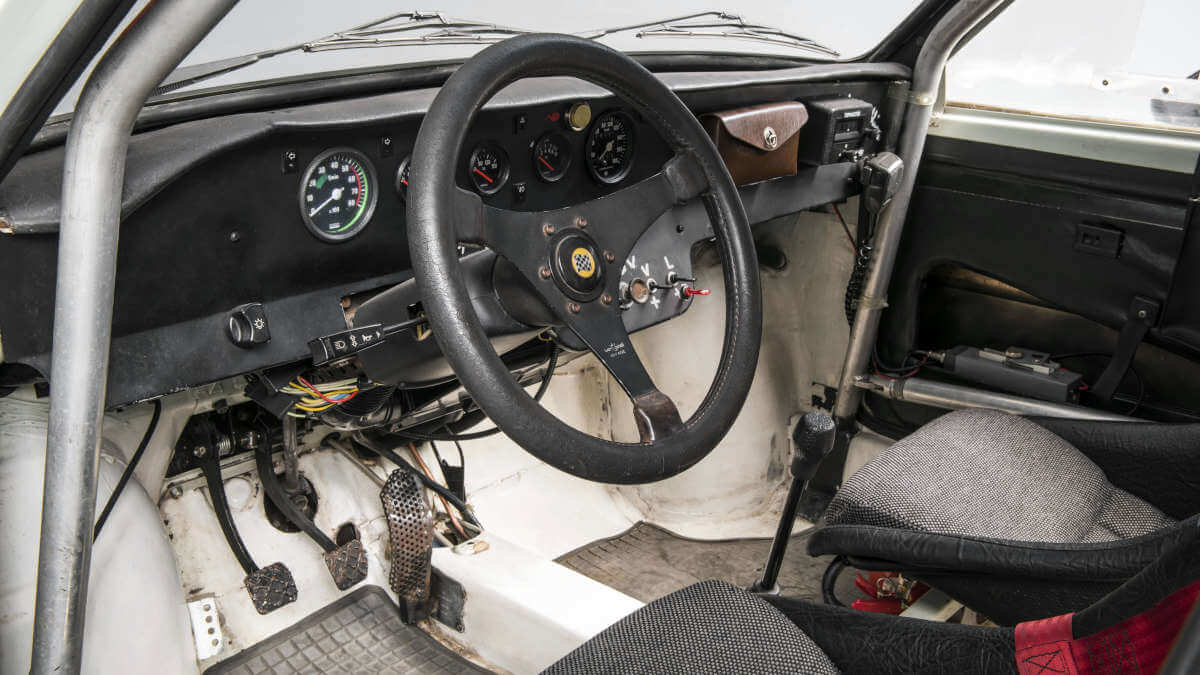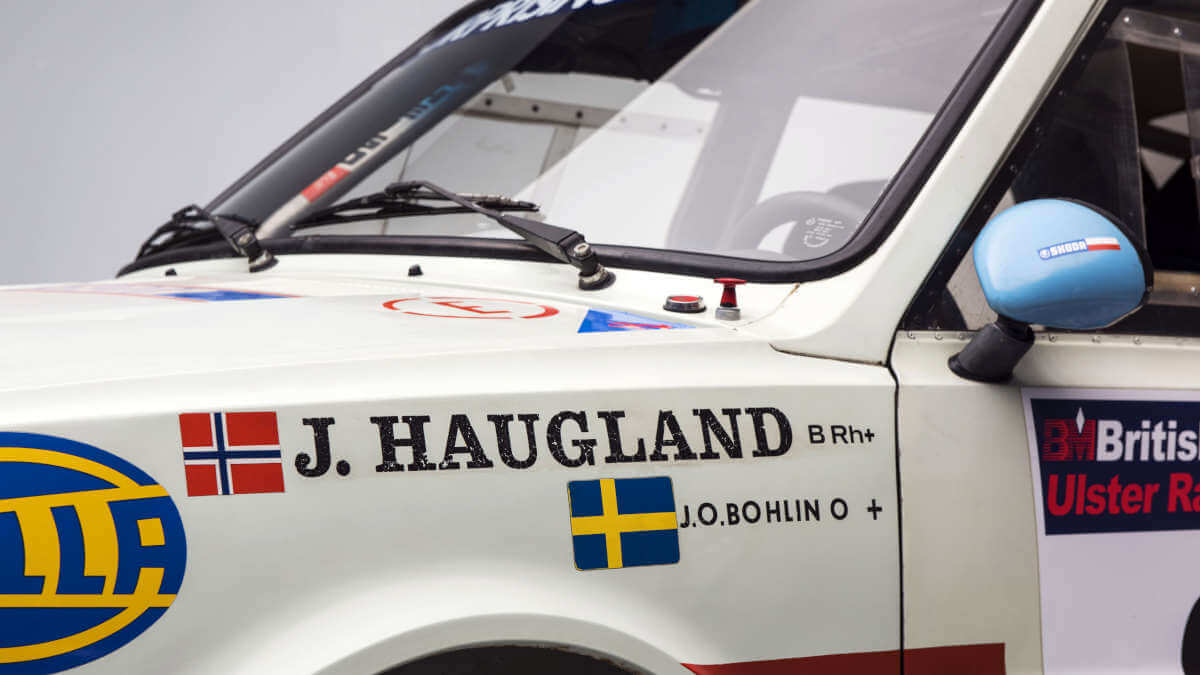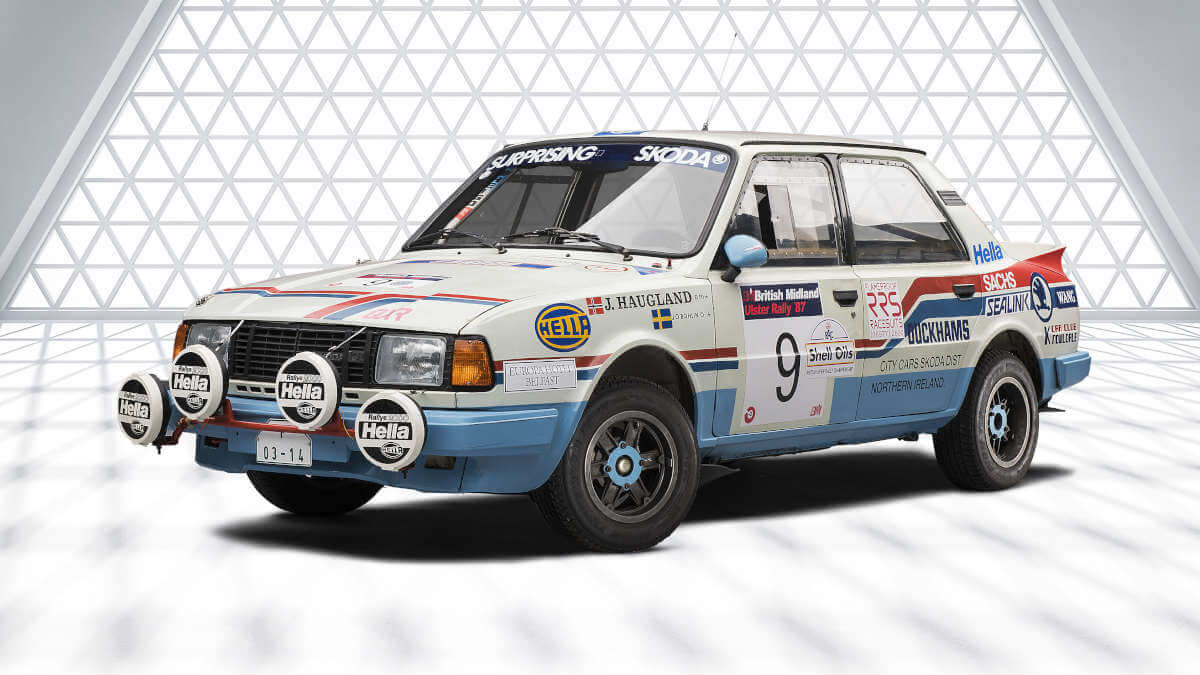 Homologation in December 1984
By means of aluminium hoods and doors, Škoda succeeded in reducing the kerb weight to 730 kilograms. Side windows and later also the rear window were made of Macrolon plexiglass. HEIGO supplied a rollcage. However, these modifications could only be used in rally competition if a small series of 200 identical cars was produced. This was required by the Group B regulations. By December 19, 1984, Škoda was able to complete this task and thus obtain FIA homologation. Production took place at the Vrchlabí plant. From February 1985, the first examples were on the starting line at rallies. At the first event, the Rally Valašská zima, a triple victory was achieved directly. Internationally, Škoda managed to finish 15th overall in the RAC Rally in Great Britain at the end of 1985.
Two years of success each internationally and nationally
In 1986, Škoda was able to build on this successes. At the Acropolis Rally in Greece, the driver duo Ladislav Křeček and Bořivoj Motl finished first in their class and 13th overall. Later that year, they even drove to sixth place overall in the San Remo Rally. In addition, Austrians Gerhard Kalnay and Günter Tazreiter won the Marlboro Günaydin Turkish Rally, a round of the European Rally Championship. Due to fatal accidents in the large Group B class, the FIA banned this category at the end of the season. This also ended the international rally career of the 130 LR. Only the Czechoslovak Rally Championship and the so-called Peace and Friendship Cup remained the field of the rear-engined car for two years. Pavel Sibera and Petr Gross won this championship in 1988. At the same time, the works team was already taking part in international rallies with the Š 130 L in Group A. Only a few examples of the 130 LR have survived.

Images: Škoda