Automotive
Porsche 356 A Training Chassis
Exerciser for US Porsche mechanics.
Nowadays, newly trained car mechanics, automotive mechatronics and technicians gain insights into technical components during their training – in Germany for example at professional schools alongside the practical training in the respective workshops. Although today often only parts and components are exchanged after the failures are read out from the internal computer systems, basics are laid. But that has not always been the case. When the first Porsche sports cars arrived in the US, local mechanics did not immediately know which components could be reached via the interior best and how to maintain engine, gearbox and suspension.

But Porsche had a very capable man in the US, who not only asked the sports car brand from Zuffenhausen for an importer contract for the American market, but also many other European manufacturers. Of course we are talking about the legendary Mr Max Hoffman from New York. He asked Porsche for a cheaper entry level model, which became the 356 Speedster and in 1956 ordered a bare working chassis of the 356 A for his mechanics. At this chassis, different parts and components then could be disassembled, reassembled and screwed back in place to internalize workshop processes. In addition, the suspension components on both sides of the vehicle differ in order to increase the teaching value. While the left side shows thrusted ball bearings from VW, on the right it wears reinforced tapered roll bearings, as found in later 356 models. Hoffman on the one hand wanted to train also his VW mechanics and on the other hand show, that they shouldn't just use VW spare parts for Porsche 356s after a certain production date.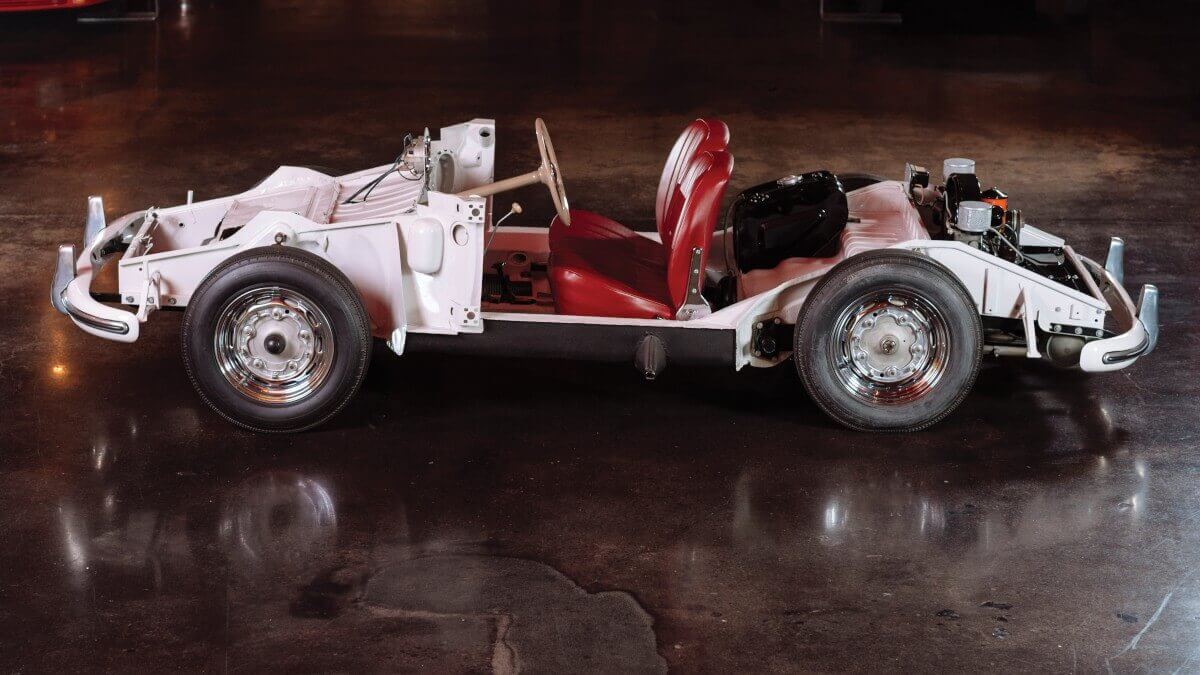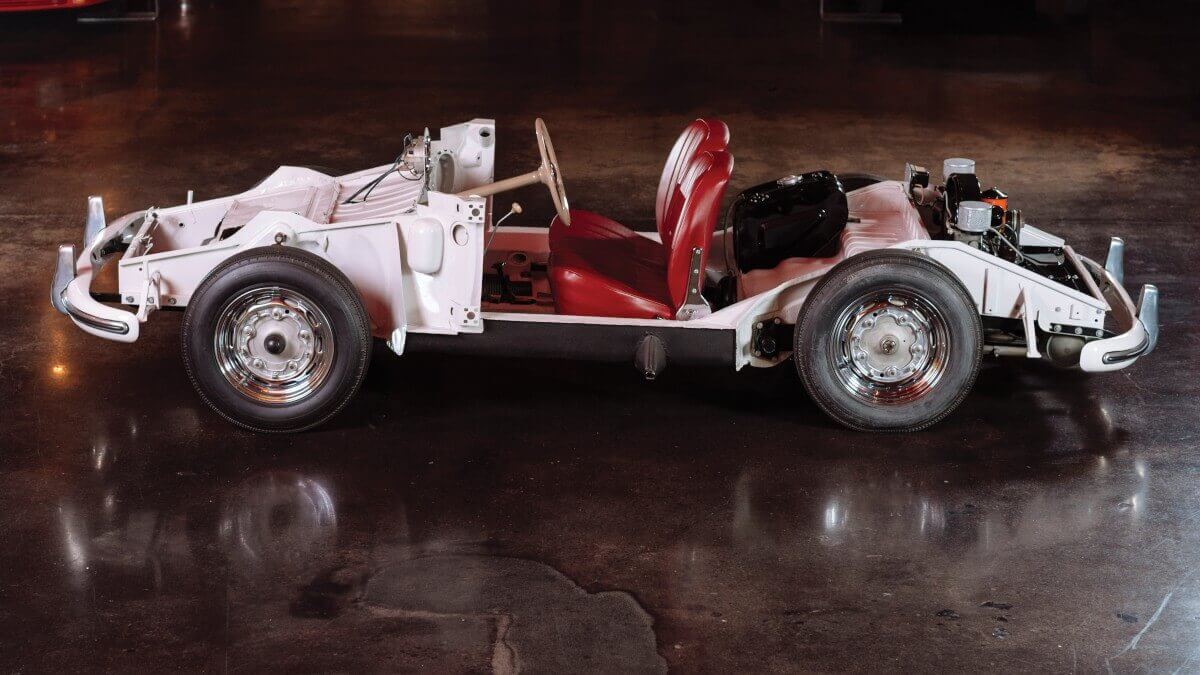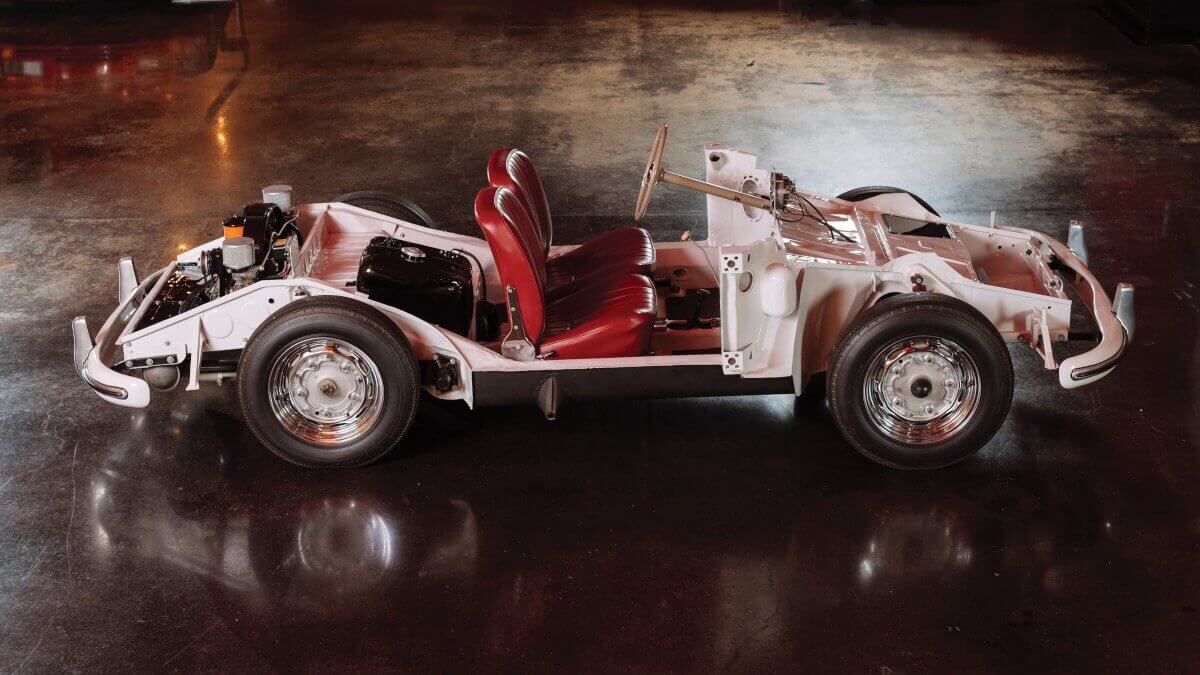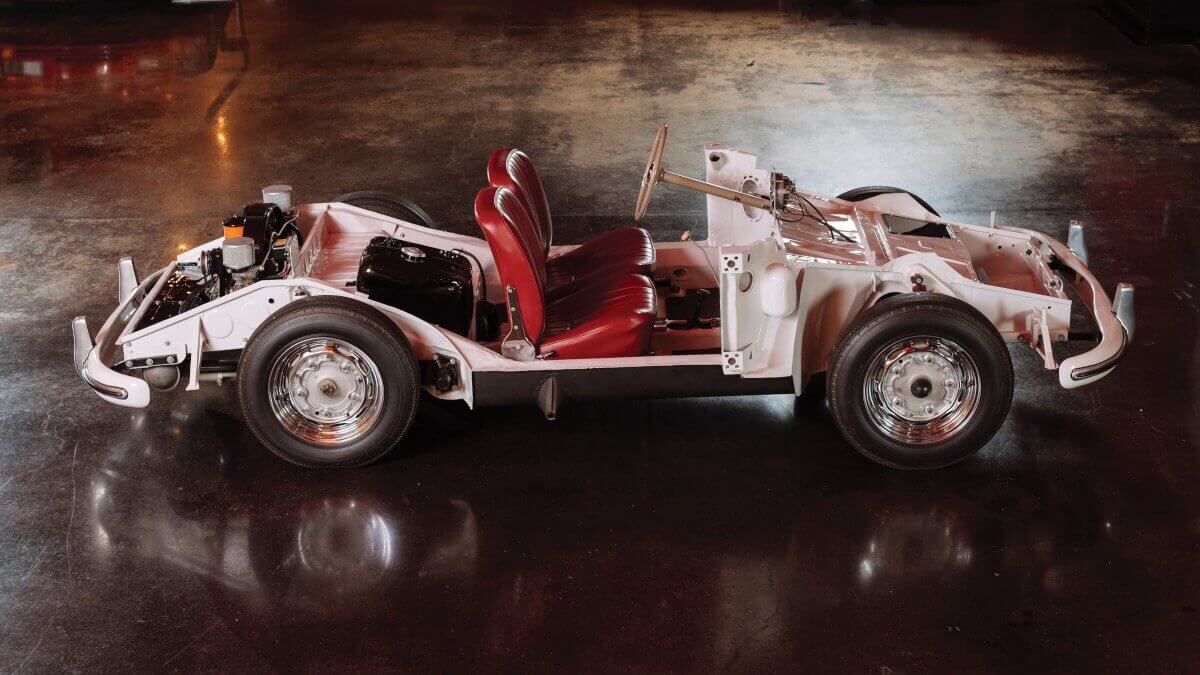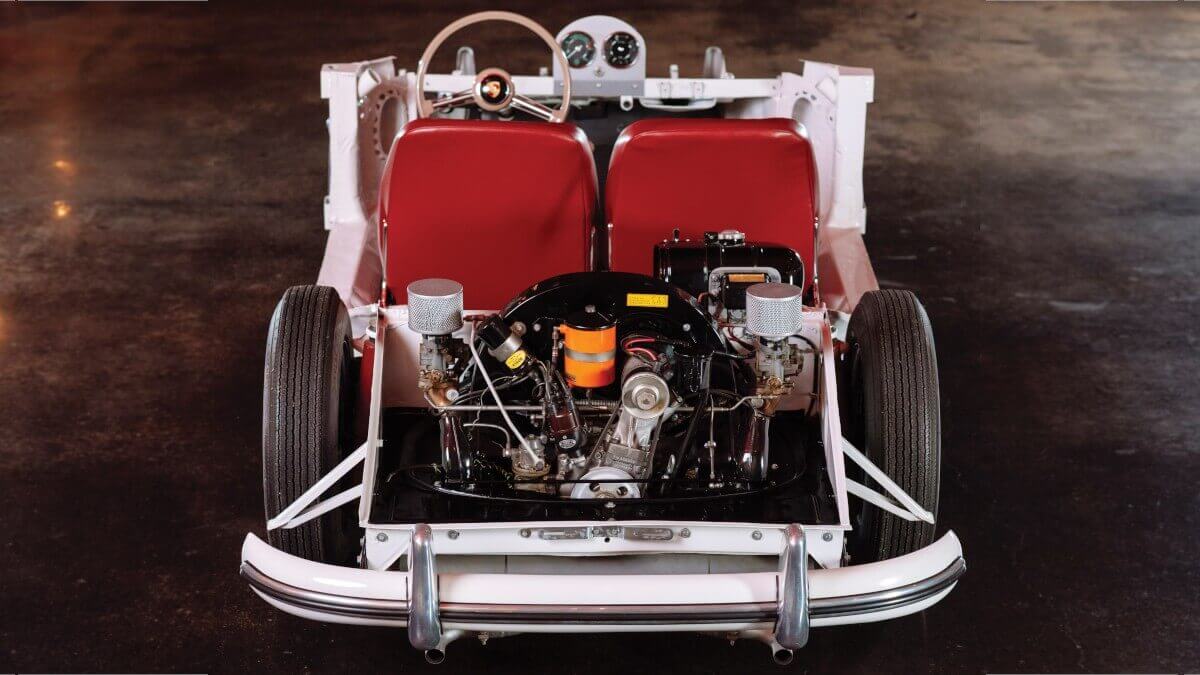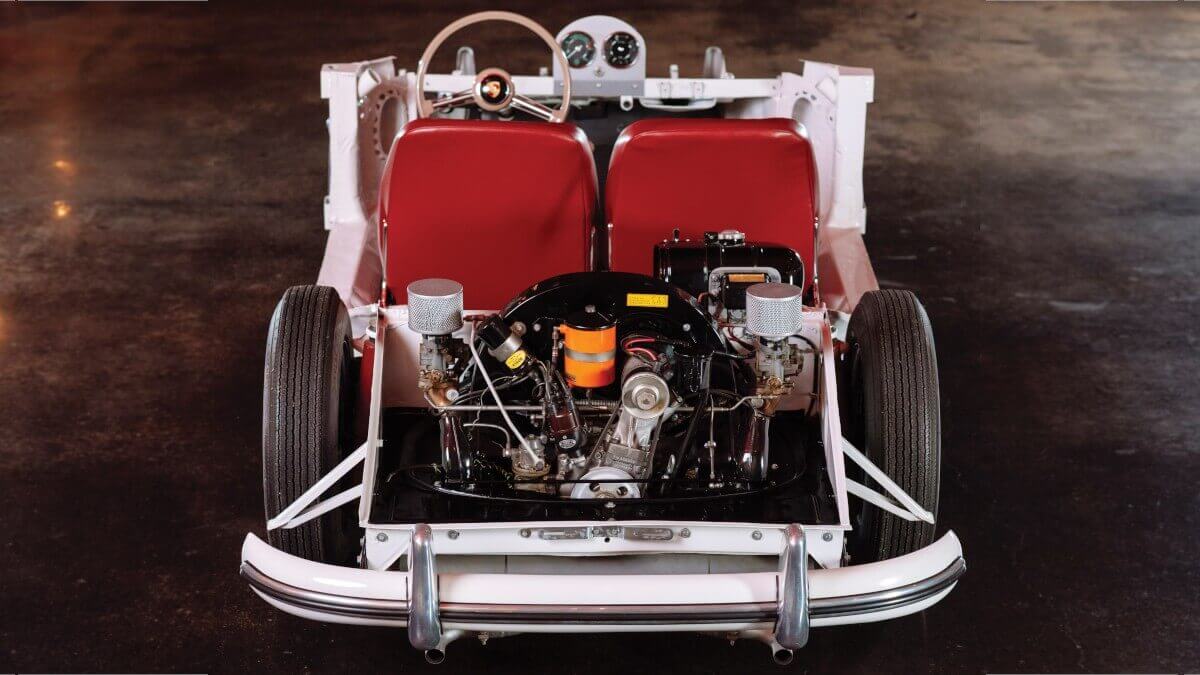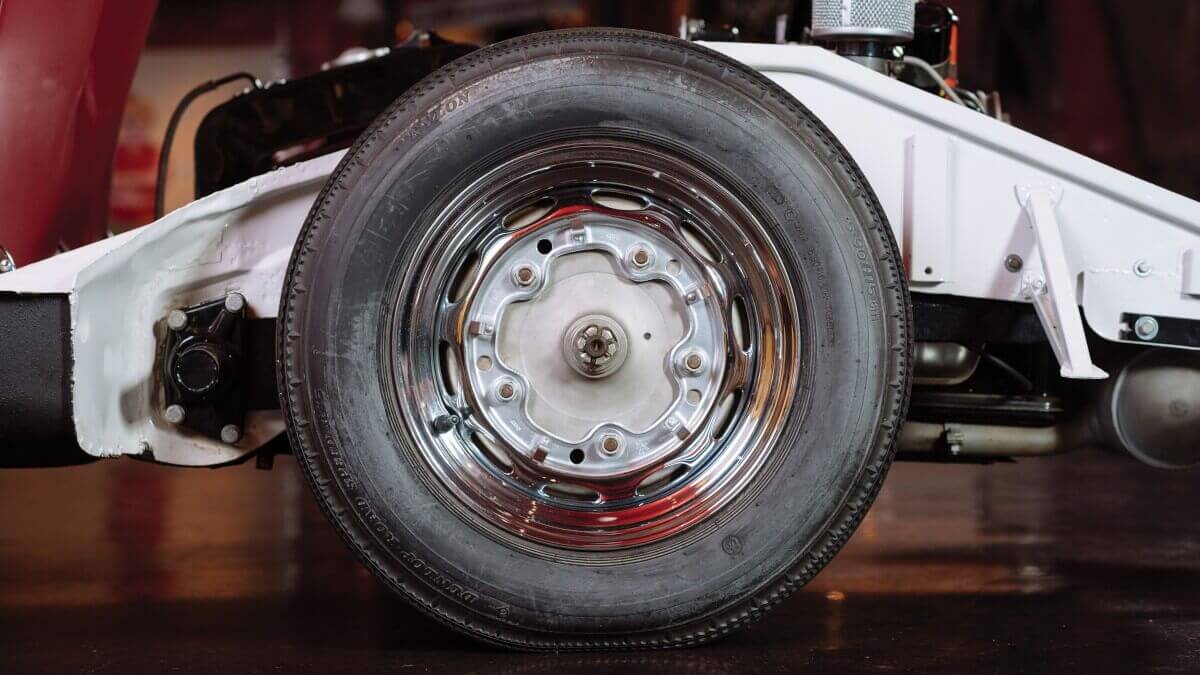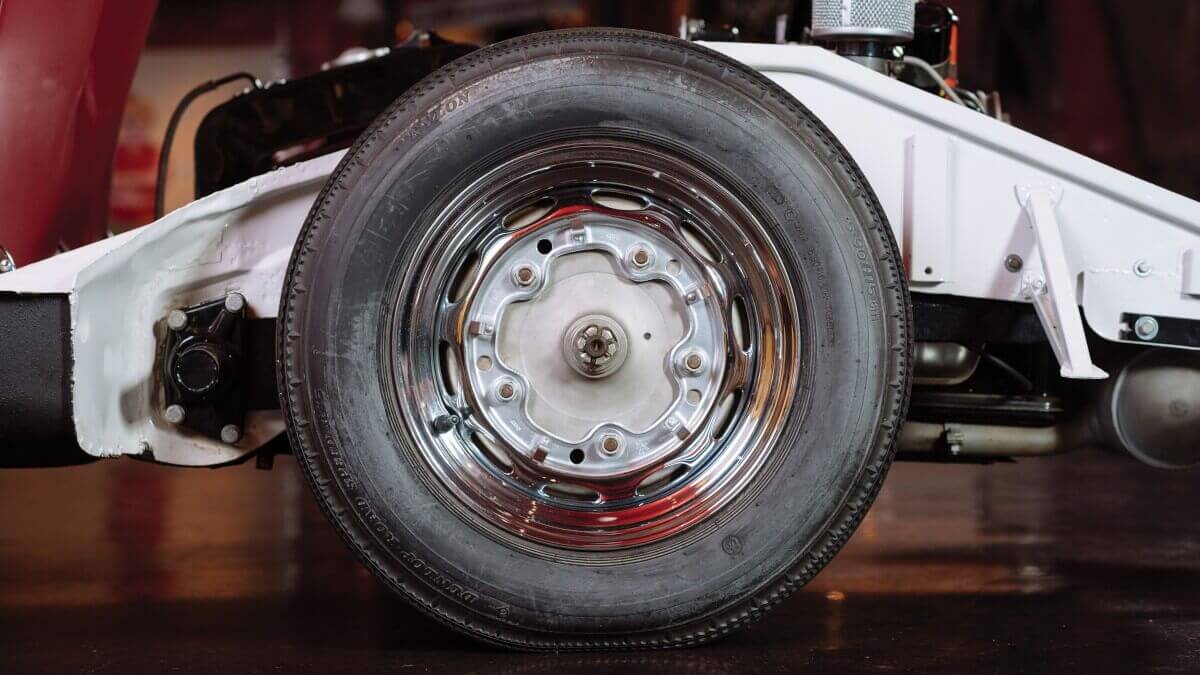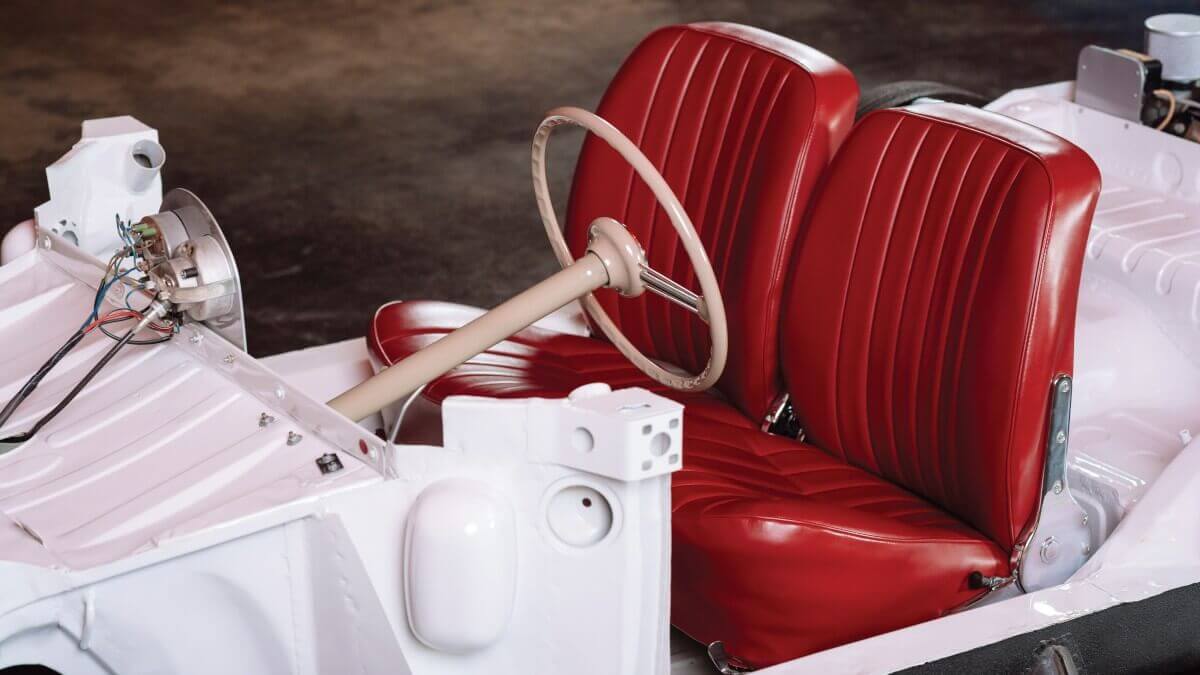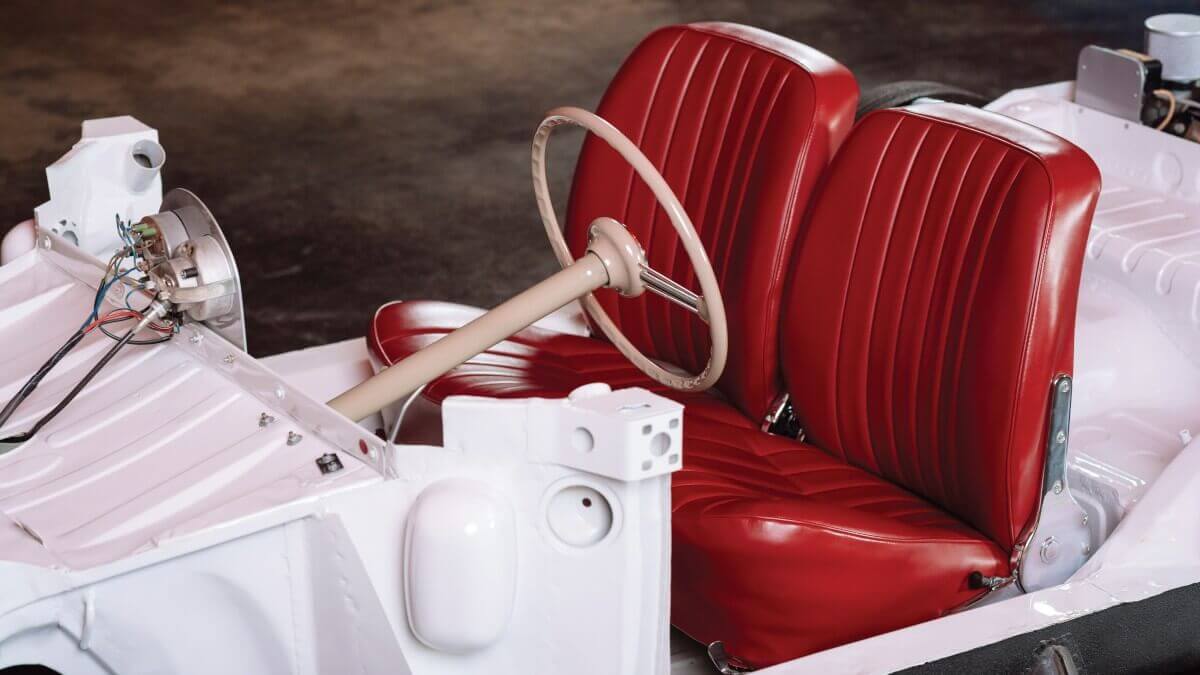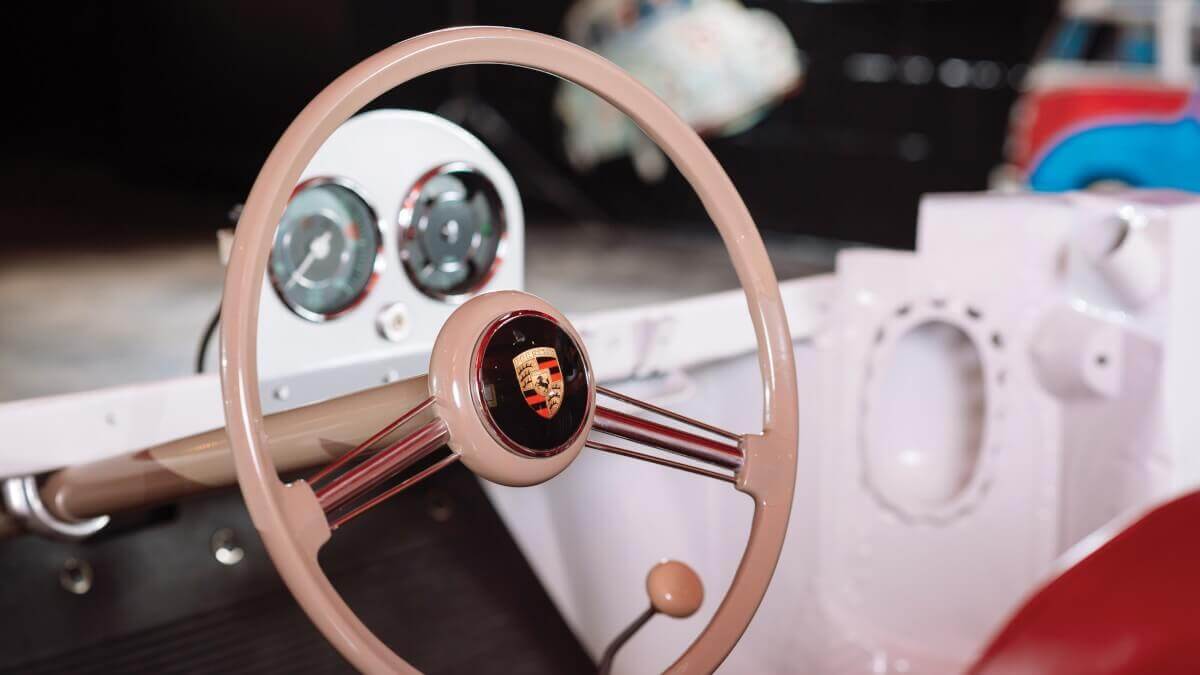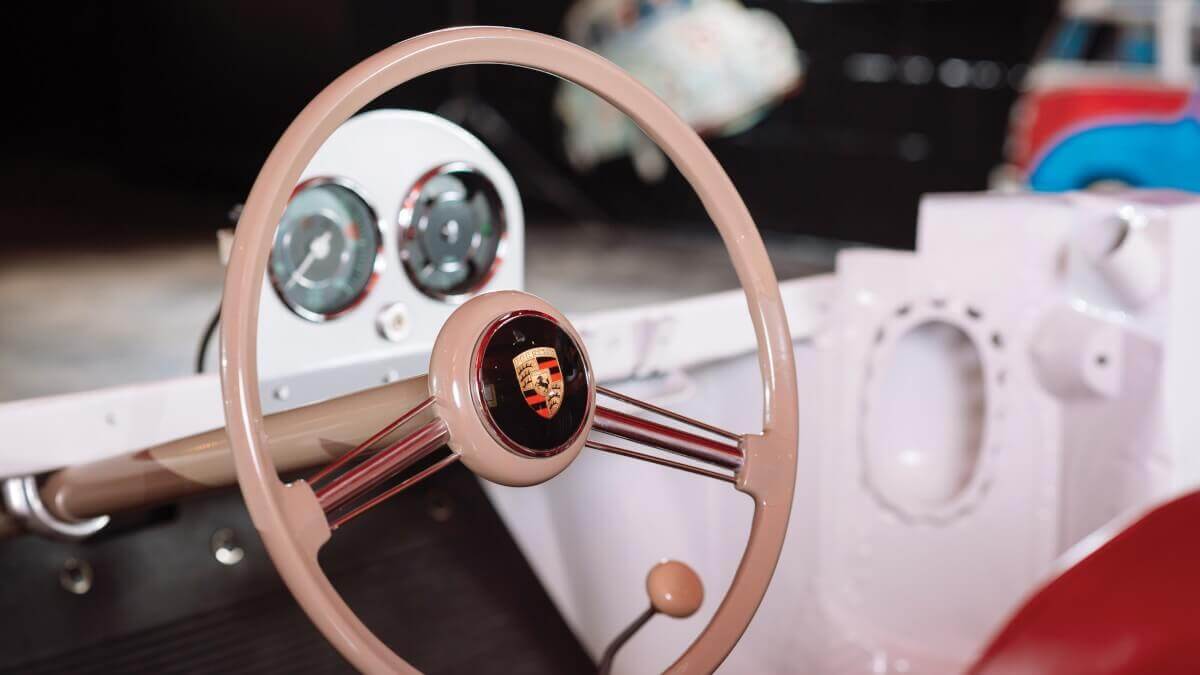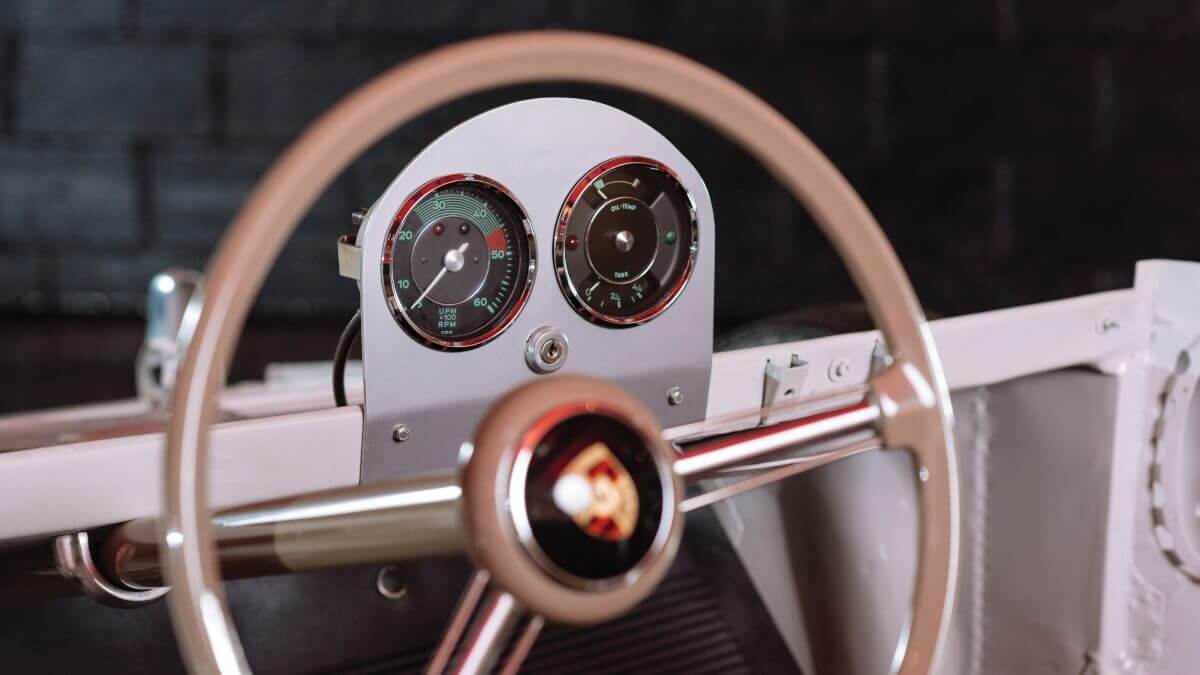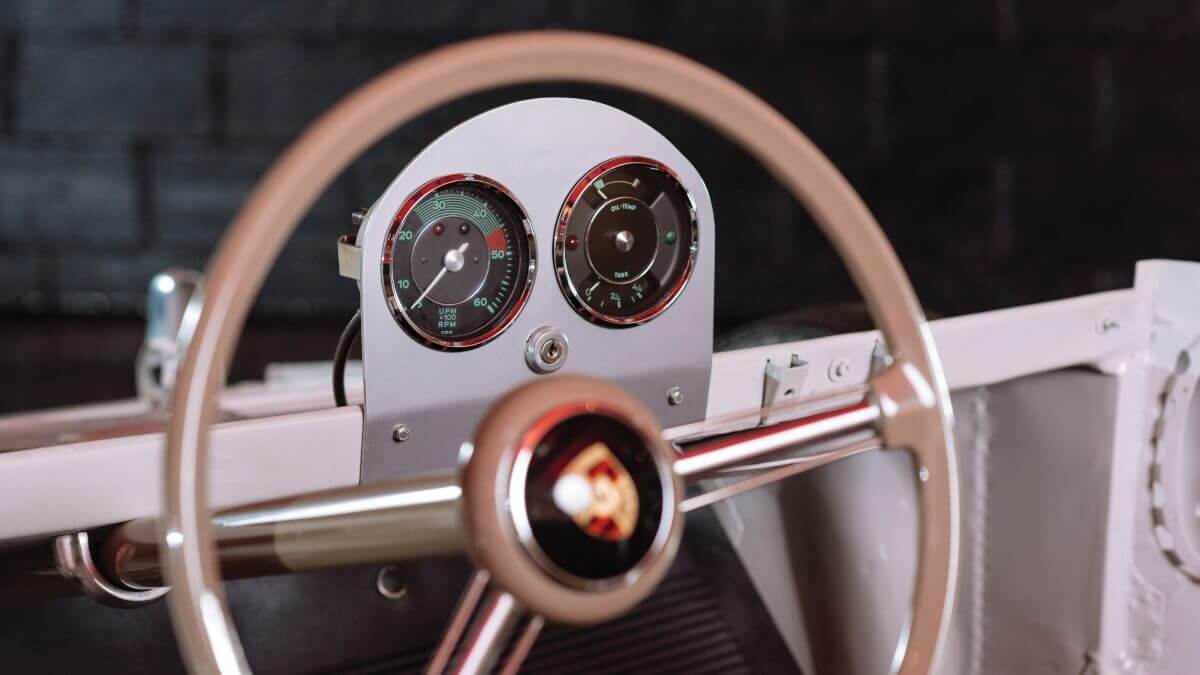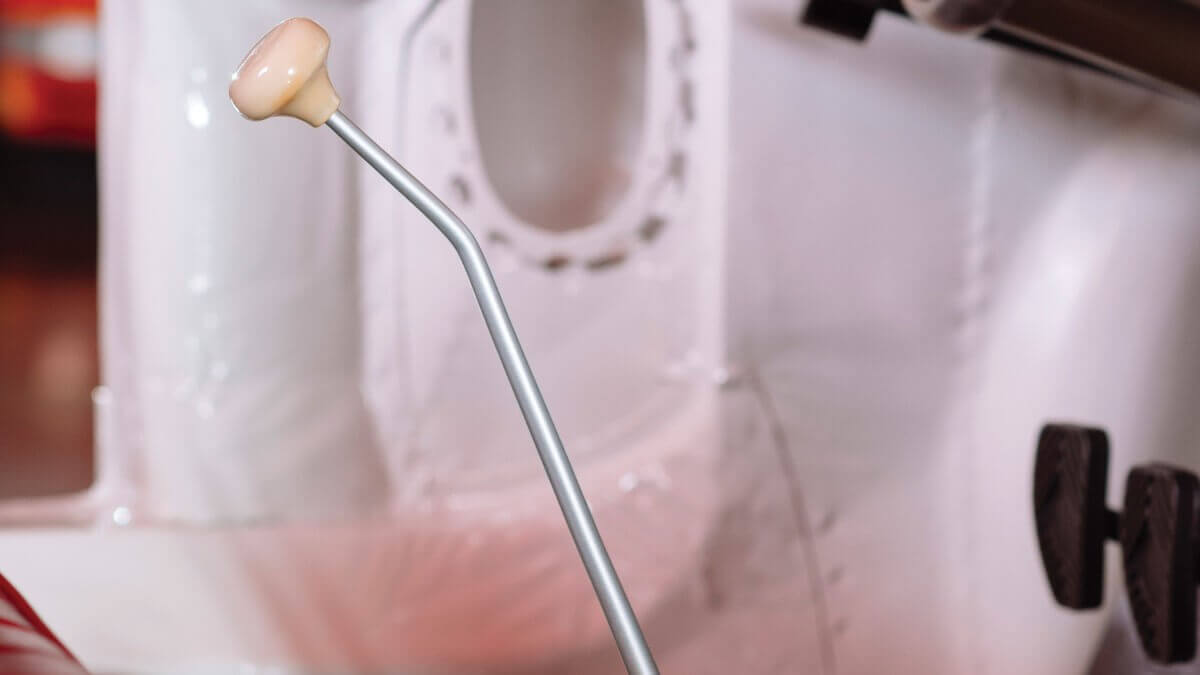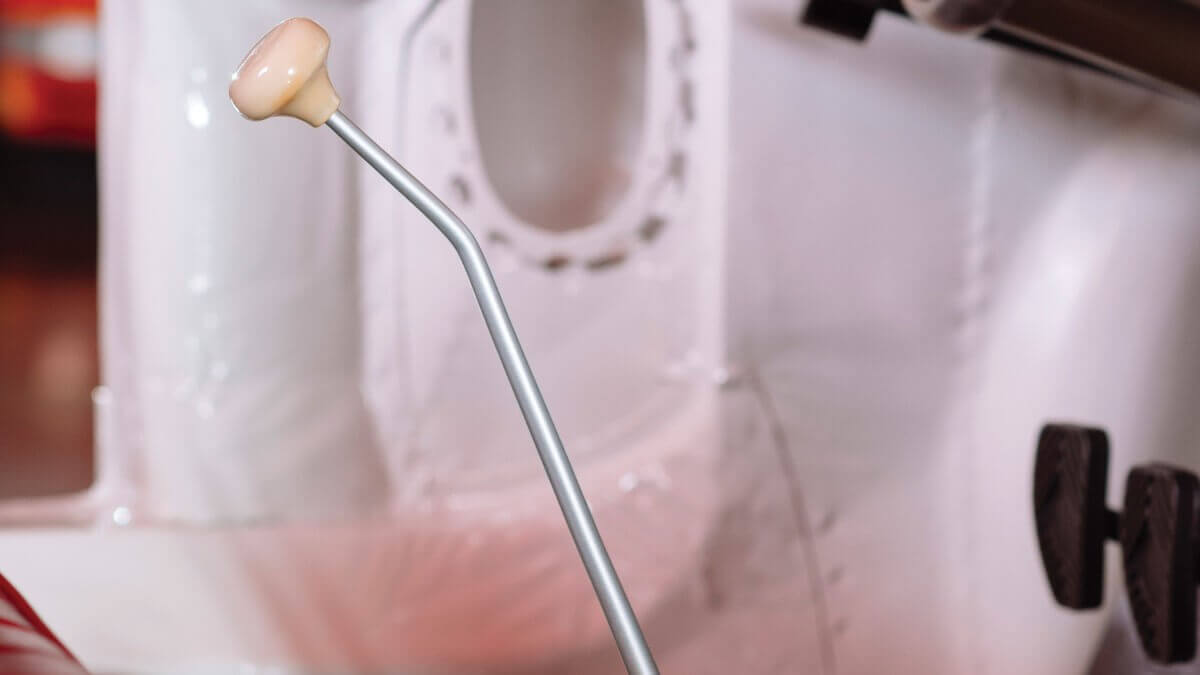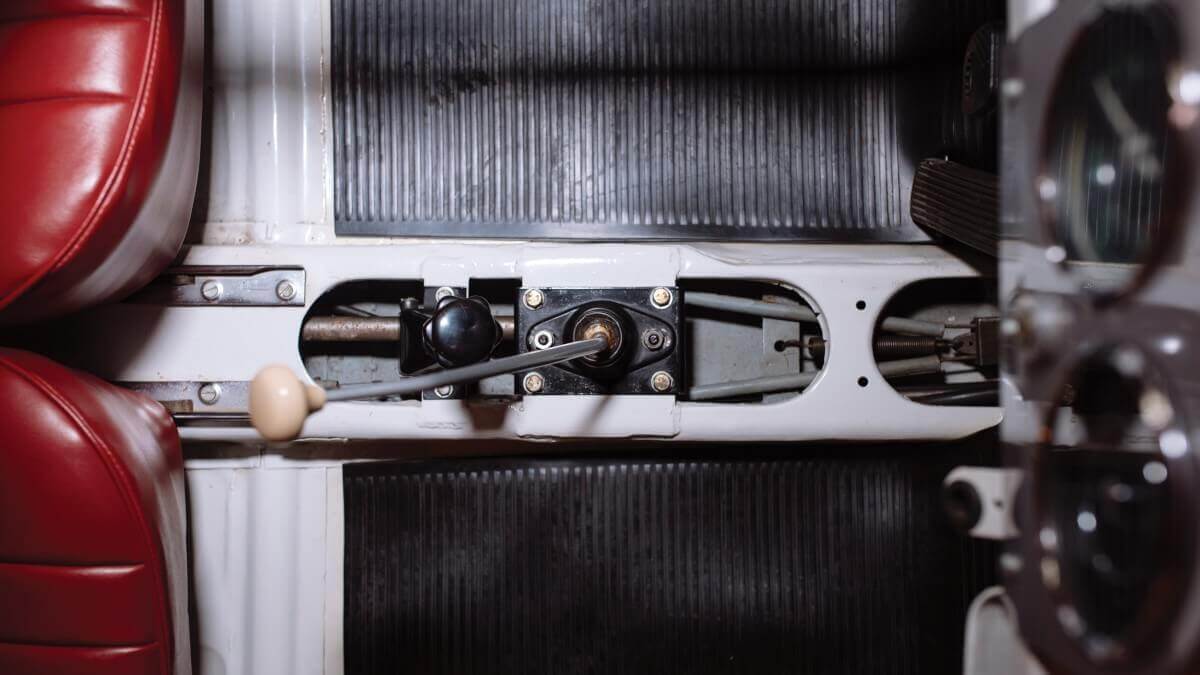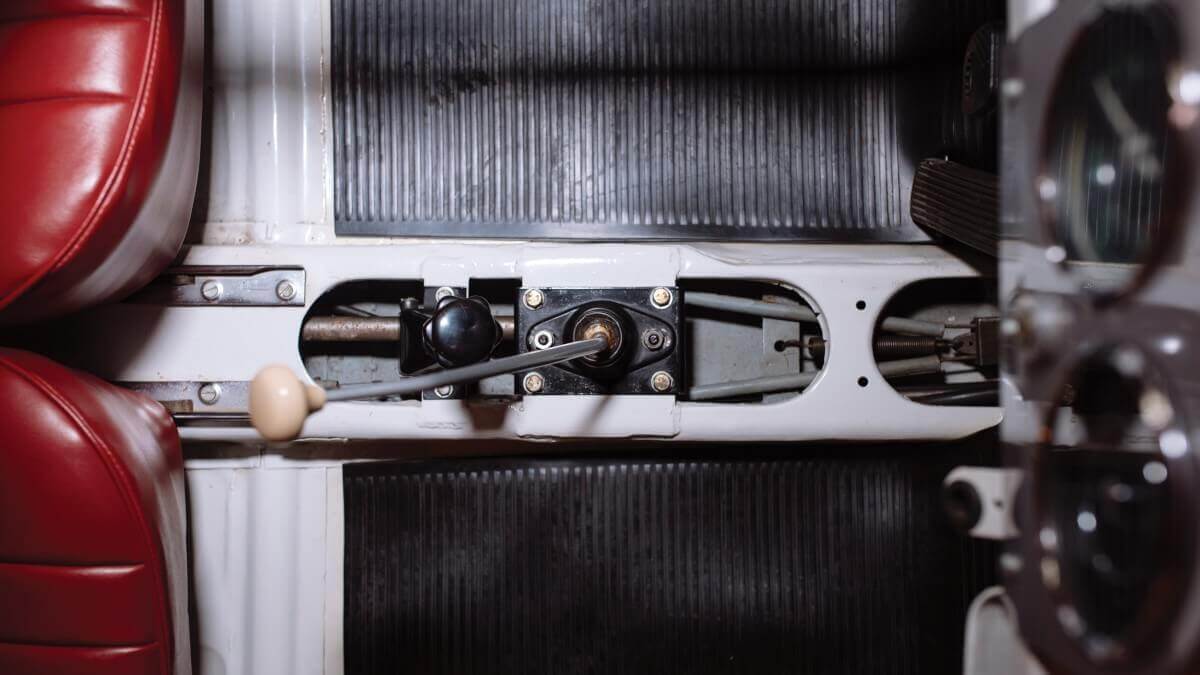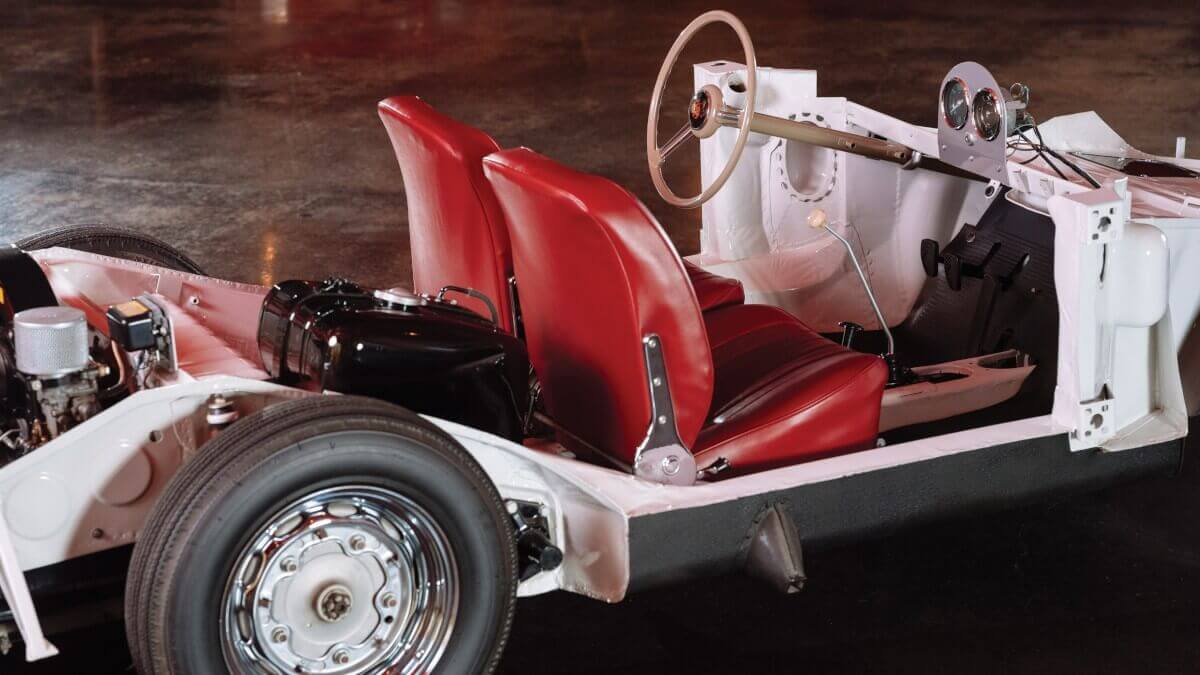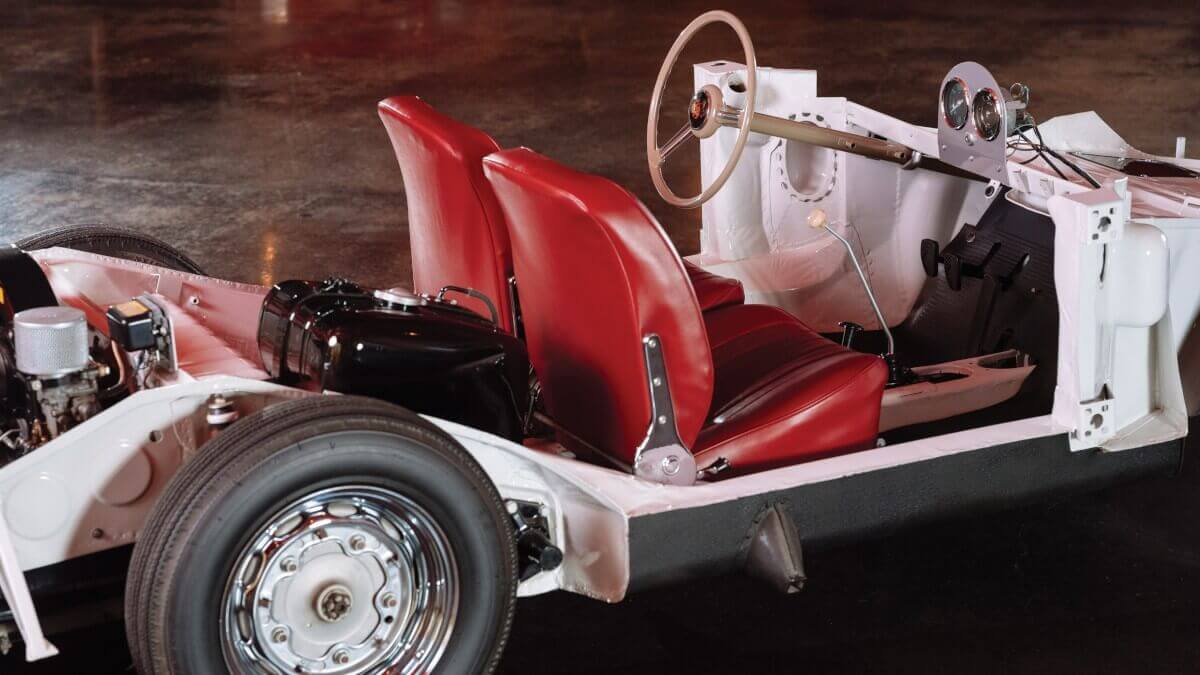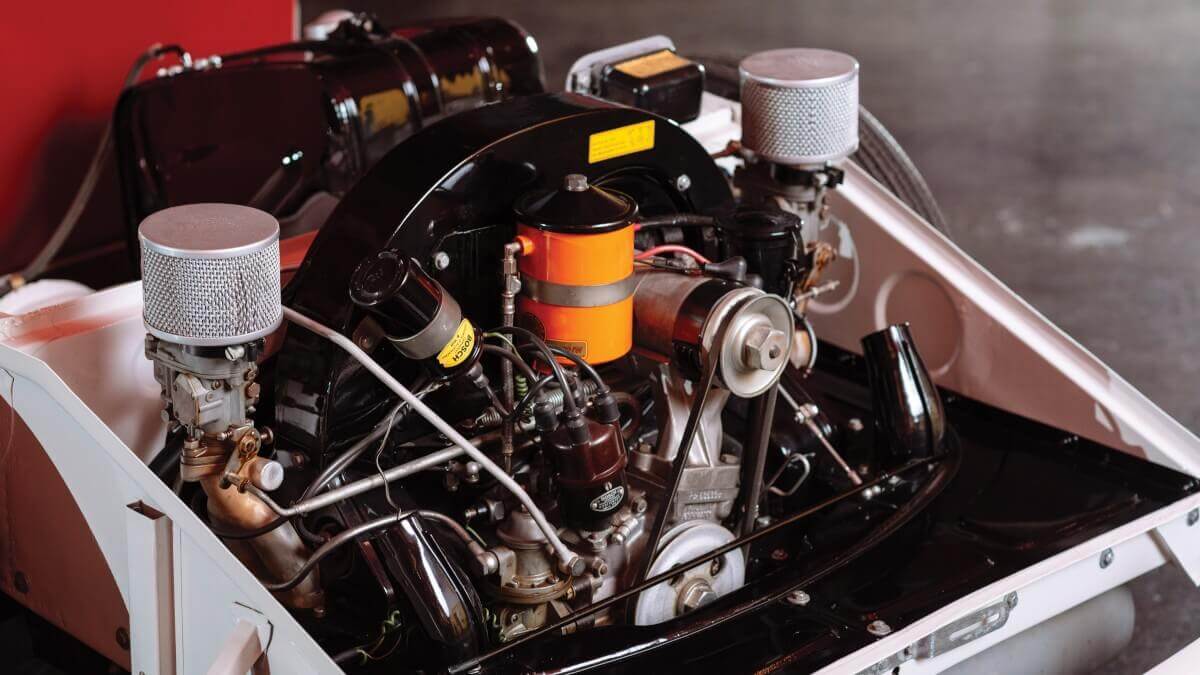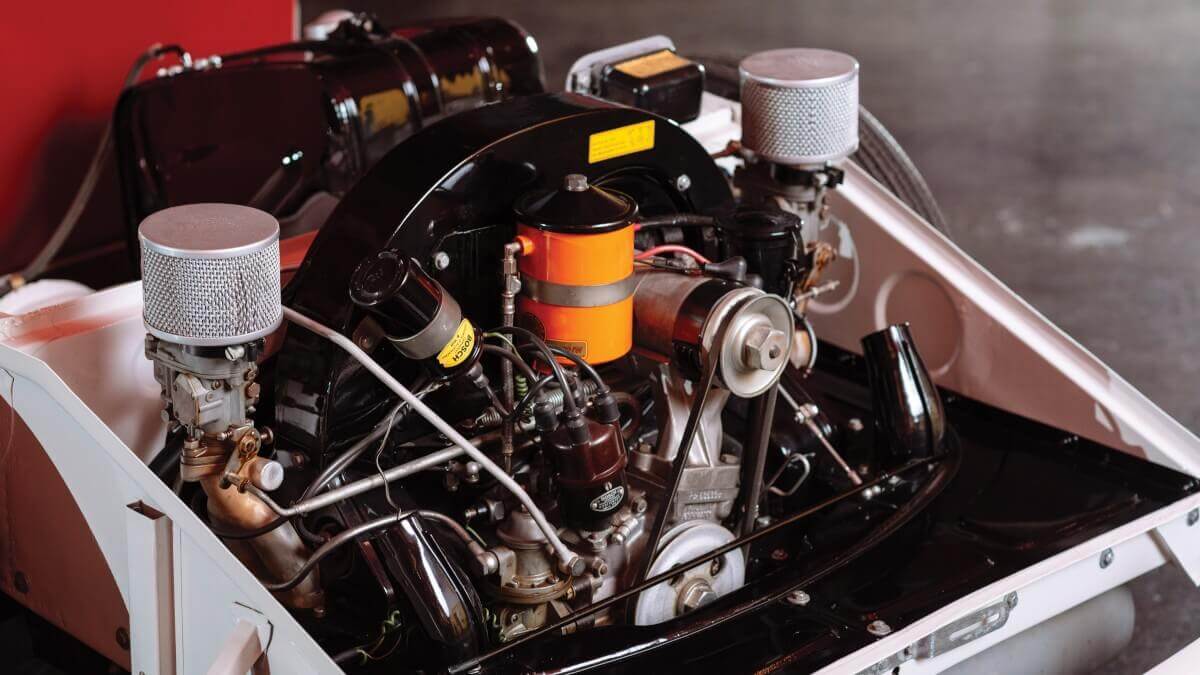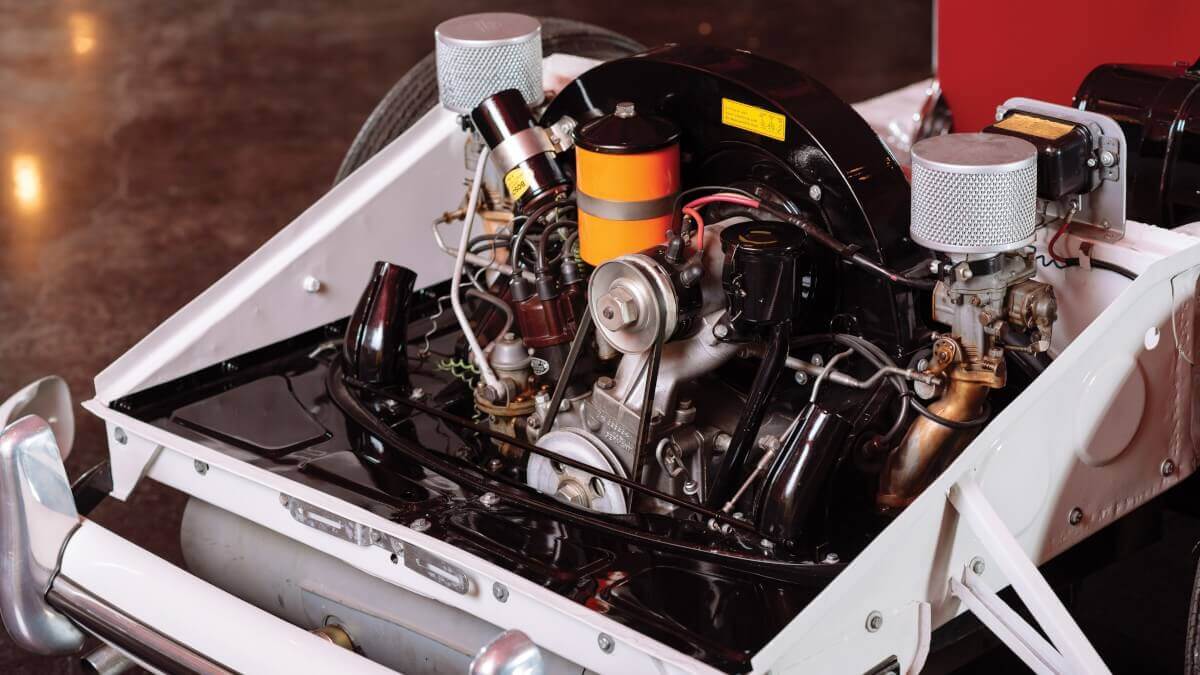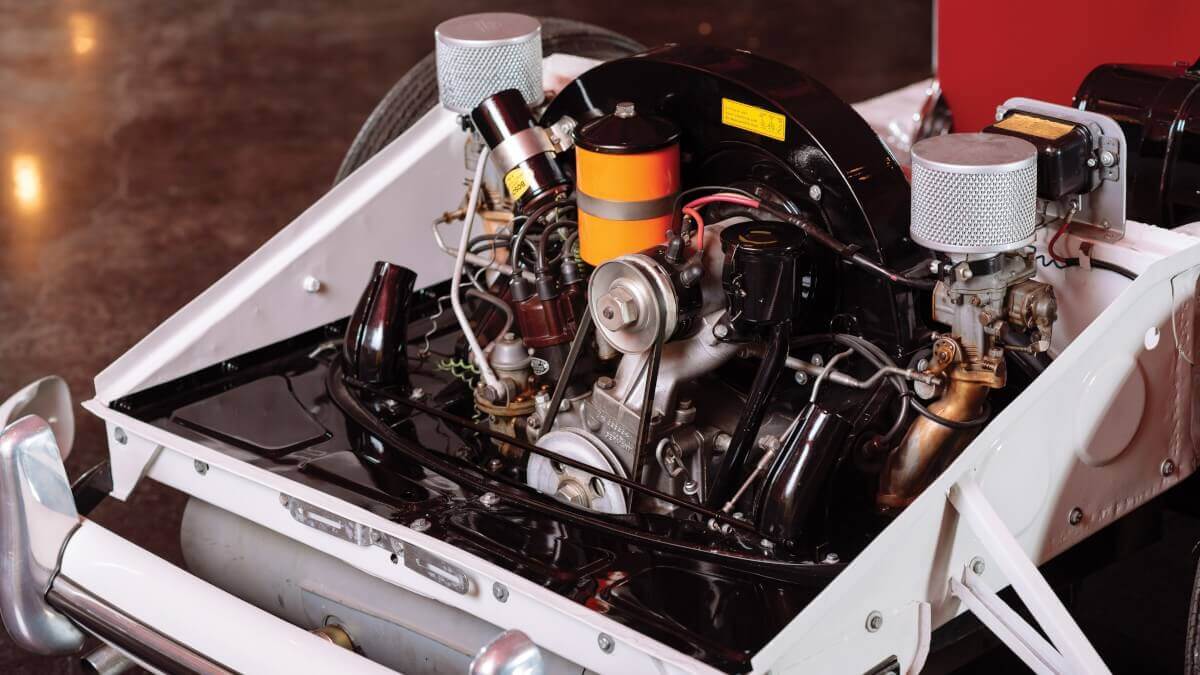 To be able to test the four-cylinder boxer engine after a successful dismantling and subsequent assembly, behind the front seats there is handcrafted 4-gallon gas tank. Of course, the original wiring loom of the 356 A is also on board to train electrical problems on the object.

After being used at Hoffman Motors in New York, the chassis went to Porsche of America in Teaneck/New Jersey, where it served as a training object until the launch of the 356 B. It then changed hands a few times and was finally rediscovered in Boston in 1976 by Ernie Groves, former National Secretary of the Porsche Club of America. The chassis was covered with the plastic body of a Devon and hidden in a chicken coop. He contacted Bill Jones, of whom he knew that he really desired this special chassis since he saw it at Hoffman Motors in 1959. Mr Jones purchased the chassis and spent the next eleven years with a major restoration, reusing as many original parts as possible. He also mounted a horn and bumpers to complete the look. Now this chassis is offered publicly for the first time. RM Sotheby's offers it at 'The Porsche 70th Anniversary Auction 2018' next Saturday. Although they expect a hammer price between 100,000 and 150,000 US$, it is offered without reserve.

Author: Matthias Kierse – Secret Classics

Images: RM Sotheby's, Tyler Breedwell