Automotive
Pagani Huayra R
Following on from the 2009 Zonda R, Pagani presents plans for a Huayra R. As with the predecessor model, this is purely a toy for trackdays. Road registration isn't planned at all. On the other hand, the driving pleasure on the racetrack is to be almost endless. Together with HWA AG in Germany, a new naturally aspirated V12 engine was developed for this purpose. This engine generates 625 kW/850 hp and 750 Nm of torque from six liters of displacement. A newly developed sequential six-speed transmission is used to transmit power to the rear wheels. Maximum revs are reached at 9,000 rpm. All exhaust gases pass through an Inconel exhaust system, which virtually guarantees a goosebump-inducing soundtrack. At the same time, the Pagani team is targeting an unladen weight of just 1,050 kilograms. The engine alone weighs just 198 kilograms and is designed for service intervals of 10,000 kilometers.
Inspired by WEC race cars
Visually, Pagani based the Huayra R on current WEC prototypes. However, the company also looks back to racing cars from the 1960s and 70s. In designing the car, company founder Horacio Pagani was concerned not only with the best possible aerodynamics, but also with creating a work of automotive art. Function therefore follows form and vice versa. The Italian carmaker with Argentine roots is particularly fond of the Ford GT40, Ferrari P4 and Porsche 917. Like the Zonda R before, the new Huayra R doesn't follow any applicable regulations. Therefore, entries in existing racing categories aren't possible. Nevertheless, the car offers the highest possible level of safety. Subframes made of chrome-molybdenum alloy steel hand from the carbon monocoque at the front and rear. Inside, an FIA-certified rollcage and racing bucket seats with six-point harnesses are standard equipment. The seat covers are made of fire-resistant Nomex fabric and an automatic fire extinguishing system is also installed.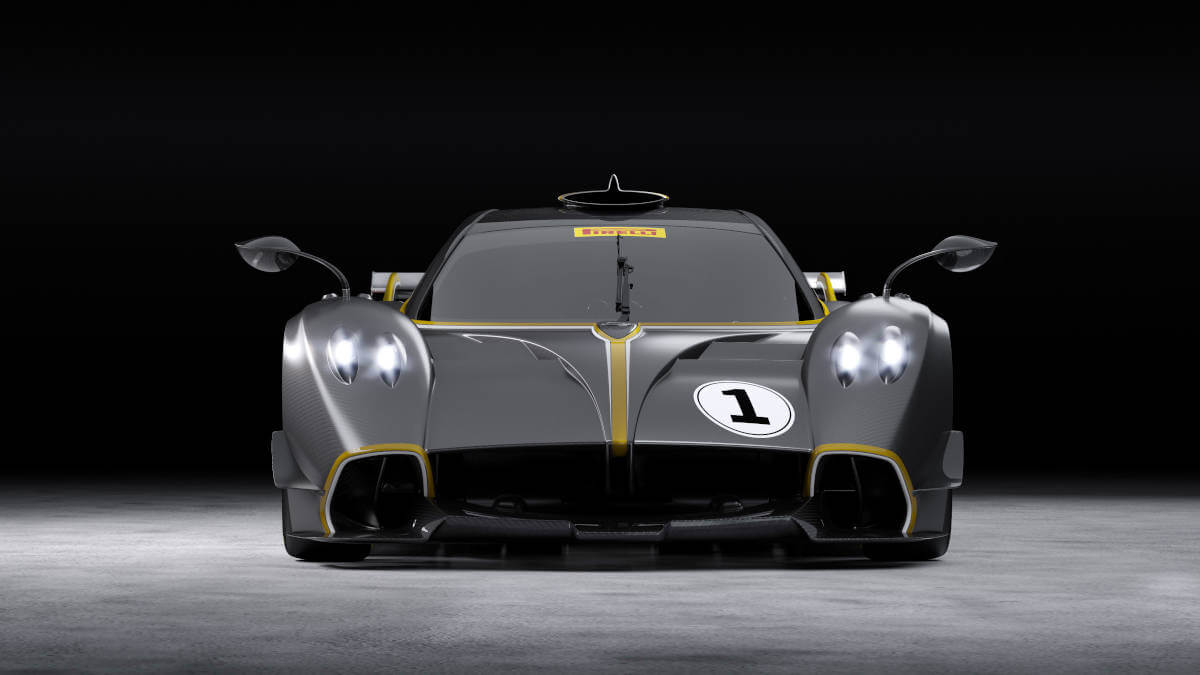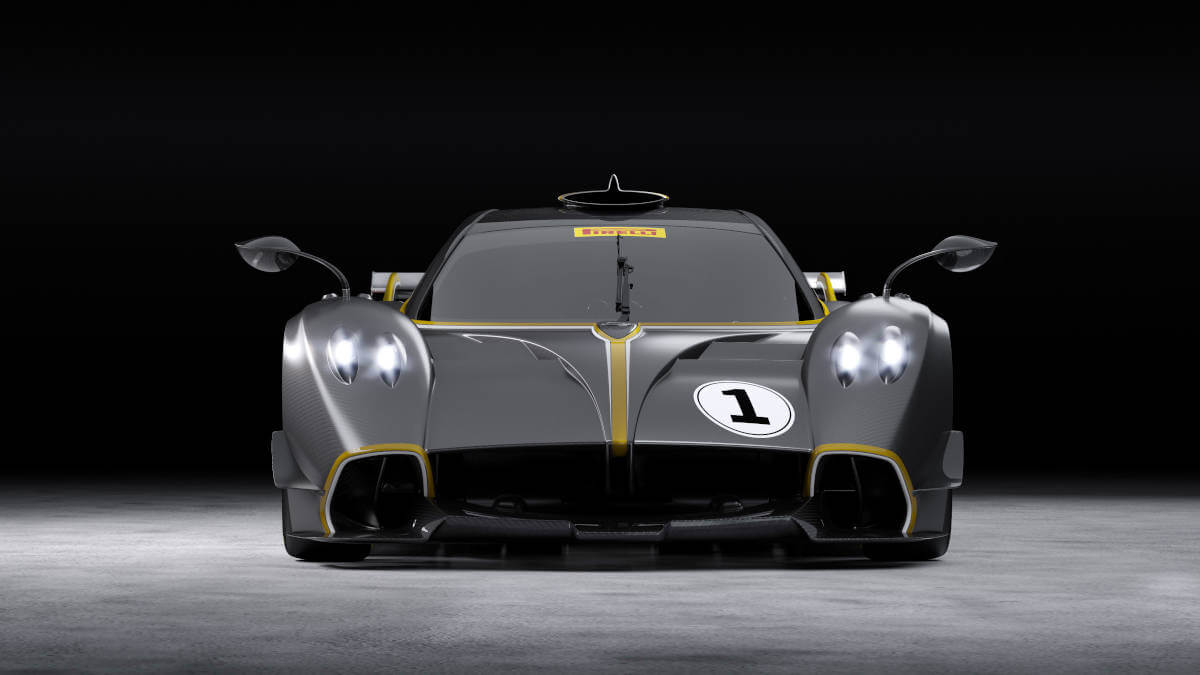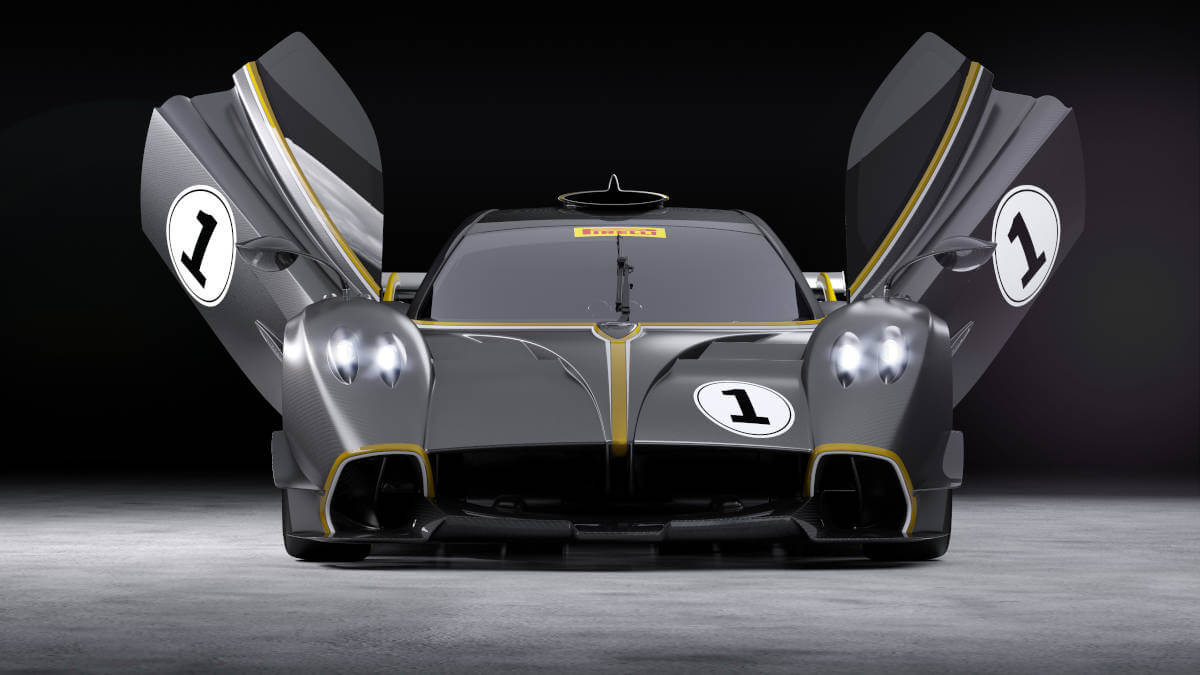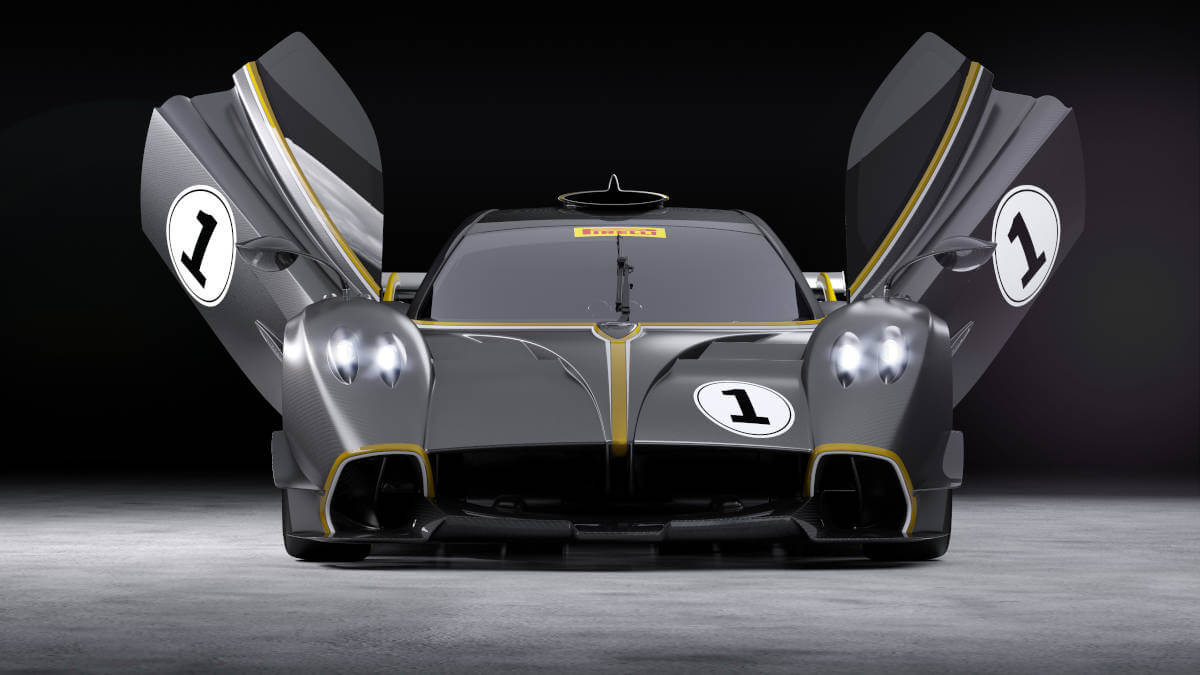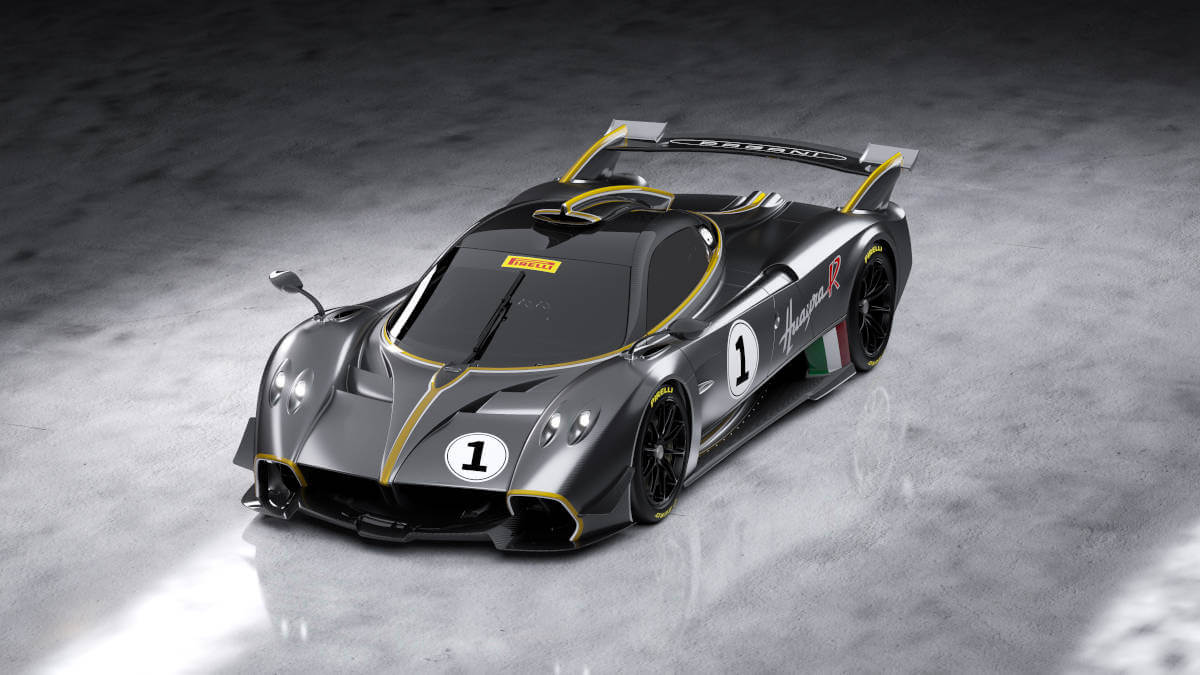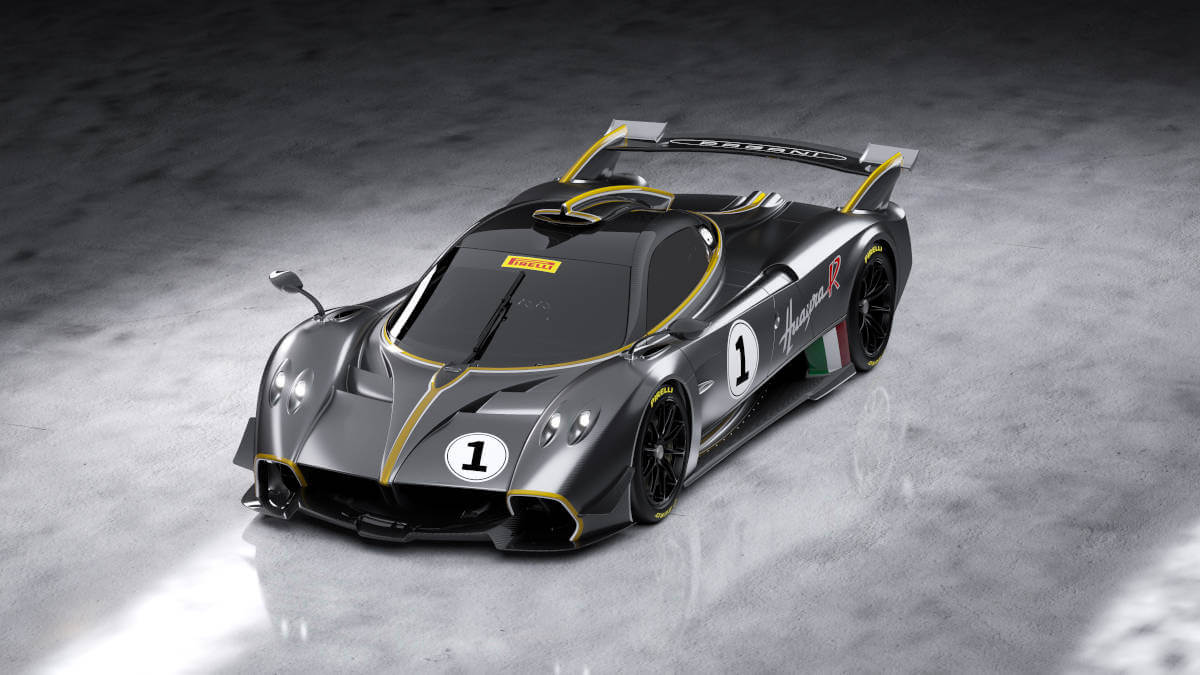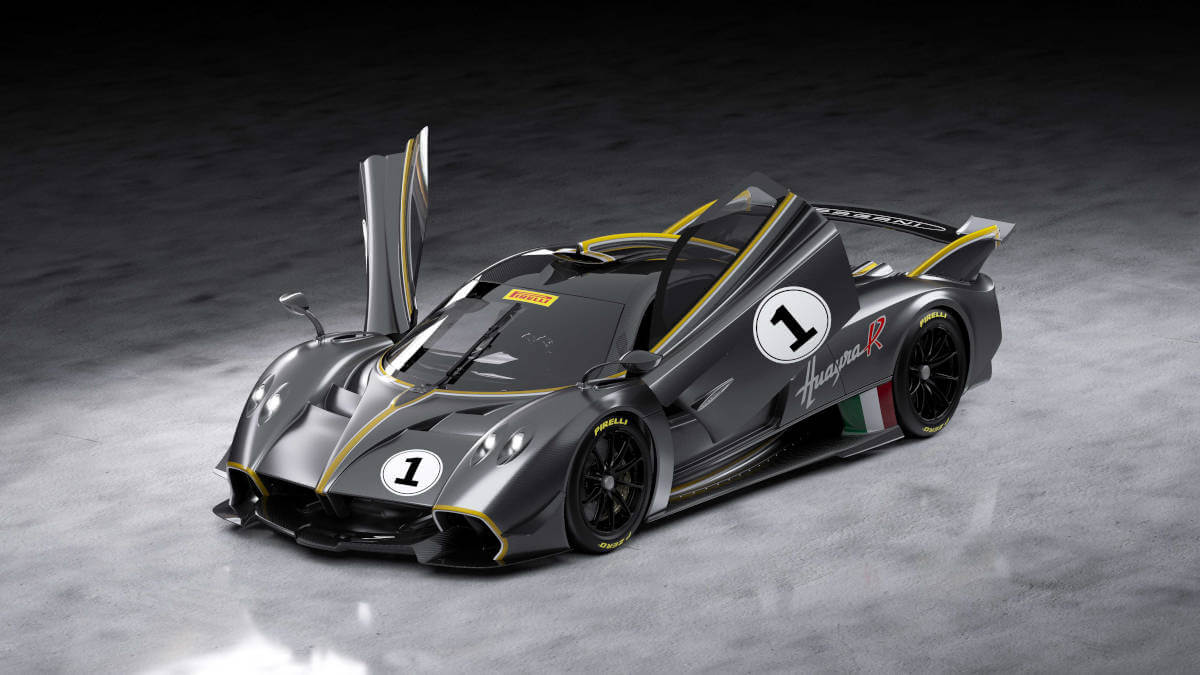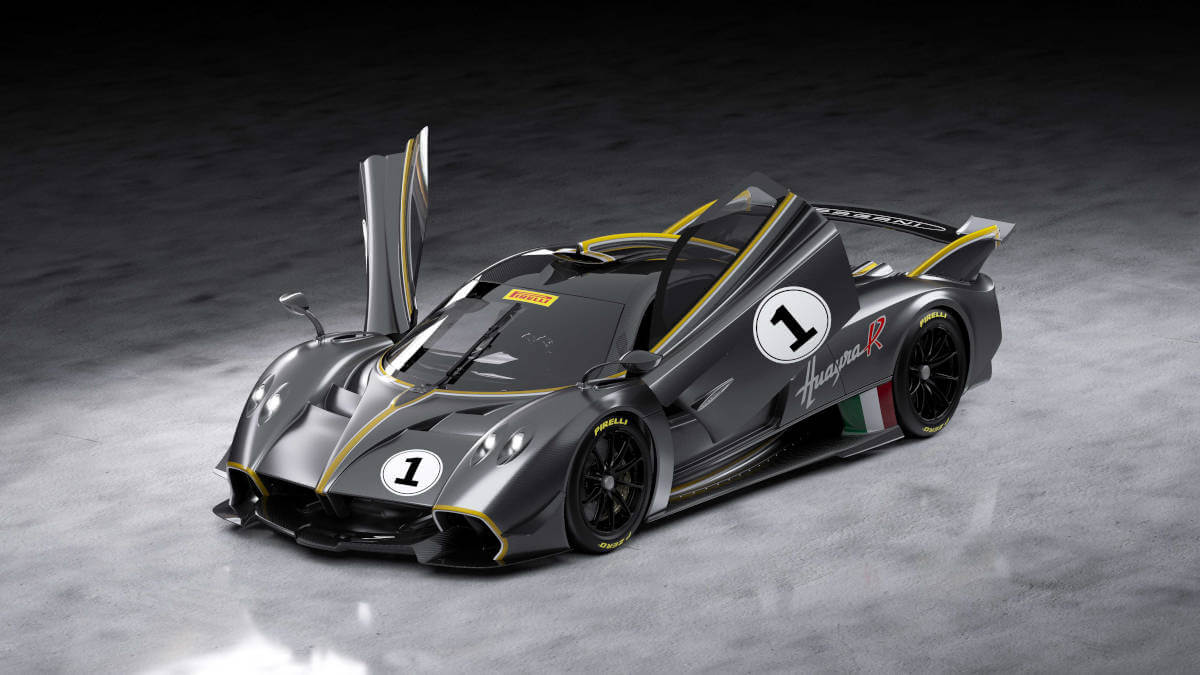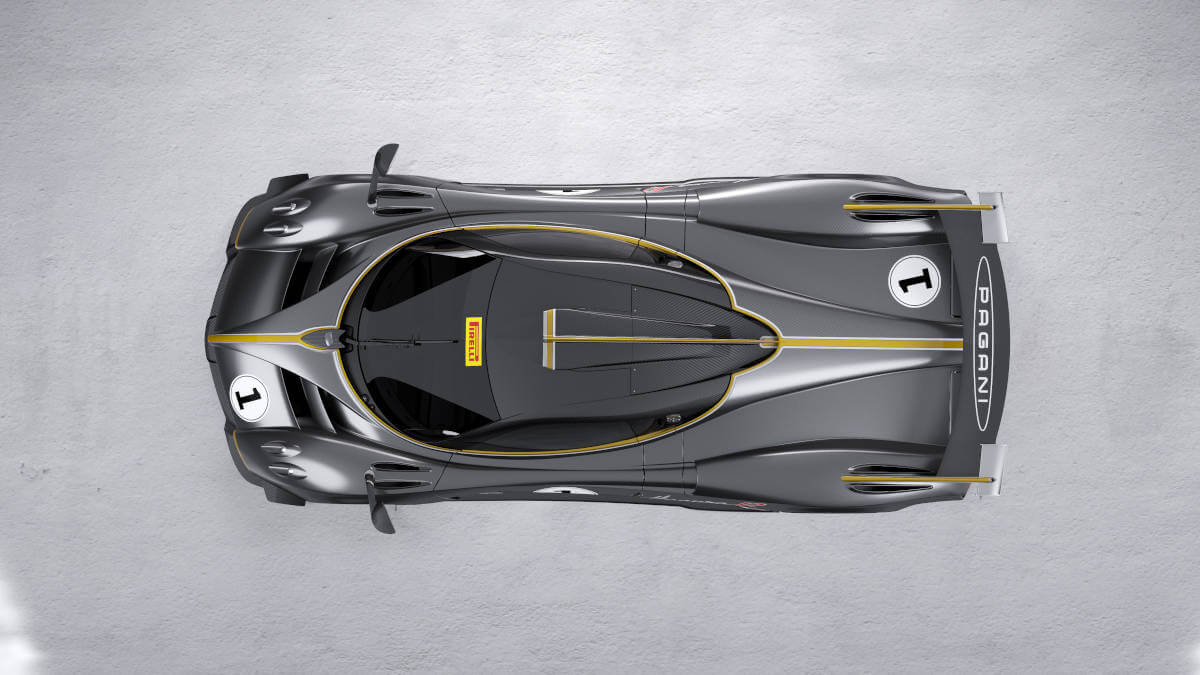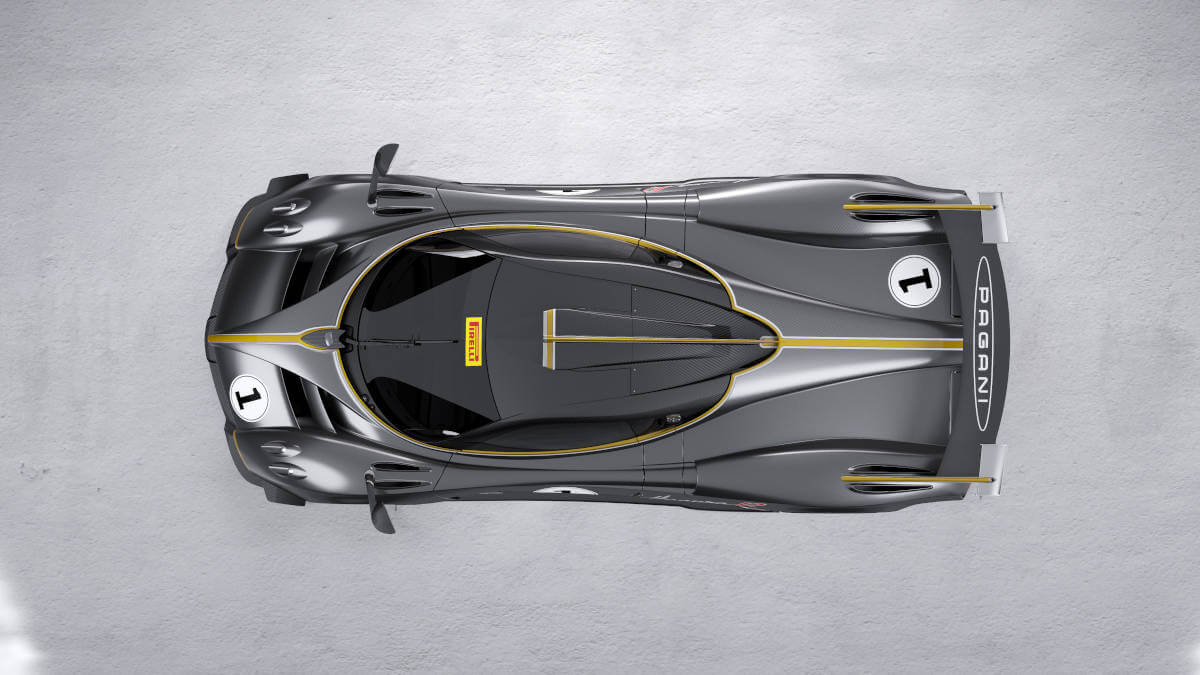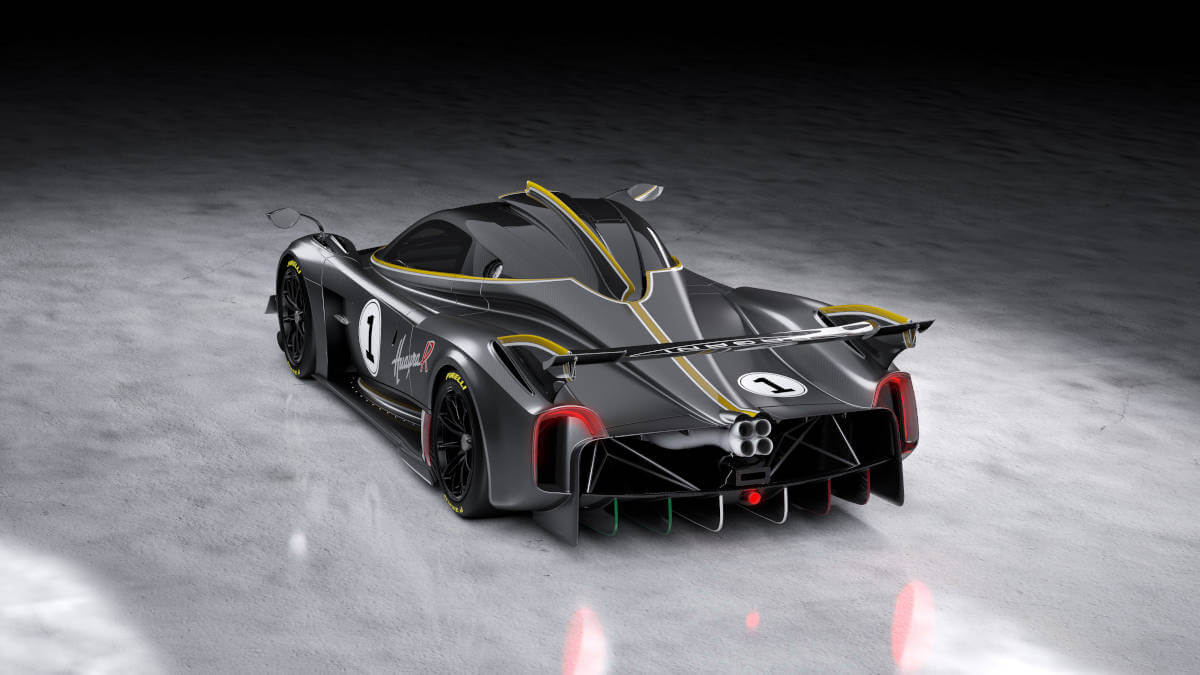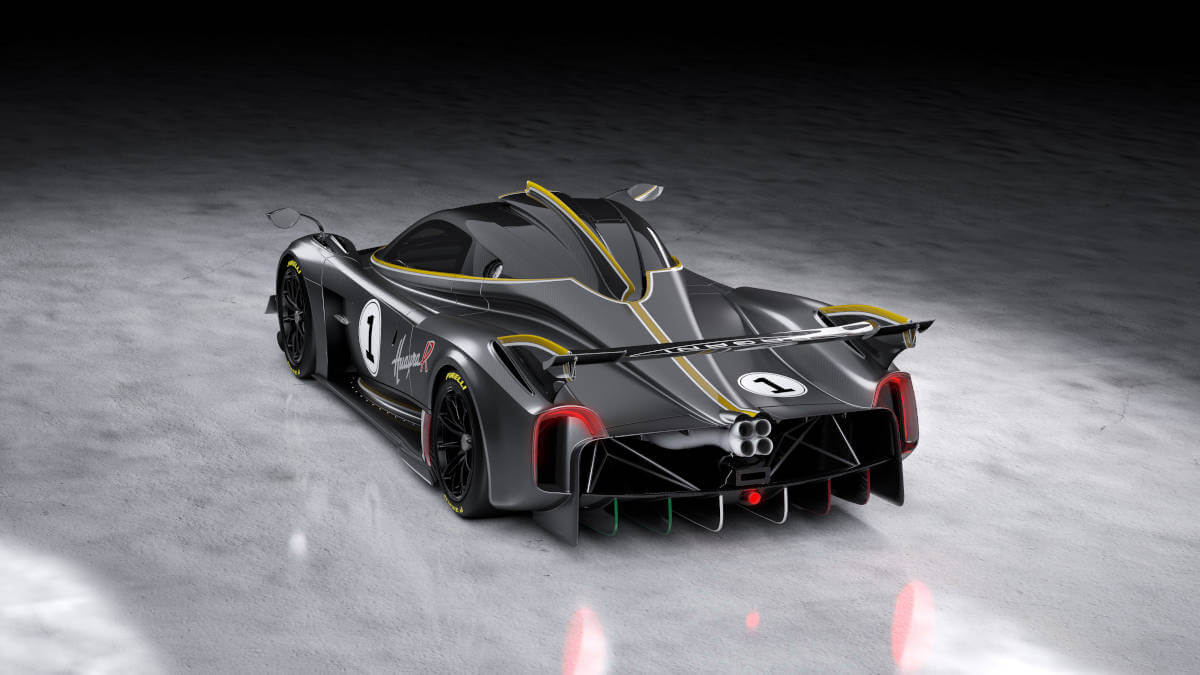 Sophisticated aerodynamic for plenty of downforce
Although the silhouette resembles the Huayra road car, Pagani made fundamental changes to the aerodynamics. For example, the movable flaps at the front and rear have been omitted for the R. Instead, a large spoiler lip, side-mounted aero flics and a huge rear wing provide ample downforce. At a speed of 320 kph, more than a ton of downforce presses down on the axles. At the same time, great importance was attached to good airflow to the radiators and brakes to ensure long runs in warm weather. For the design of the suspension, Pagani drew on its more than 30 years of experience with the Zonda and Huayra. A large carbon-ceramic brake system was developed in collaboration with Brembo. This is concealed behind 19-inch wheels with special Pirelli P Zero racing slick tyres.
Each vehicle is an individual work of art
Inside, the driver can operate all important functions even when the seat belt is tightened. These include buttons for ABS mapping and traction control as well as radio contact to the pit crew. Since the seats are firmly attached to the monocoque, the pedals and steering wheel can be individually adjusted. With the Huayra R, Pagani is opening a new chapter in exclusive, tailor made vehicles. Each example can be individually colored to represent a unique piece for its respective owner. A maximum of 30 units will be built at an individual price of € 2,600,000 plus tax.

Images: Pagani Automobili