Automotive
Nine Two Eight. Reinterpreted.
The year is 1978, Argentina is world champion in its own country, Stayin Alive by the Bee-Gees is playing on the radio, the Pole John Paul II becomes Pope. All in all, it seems like an ordinary year. However, it was not an ordinary year at all in Zuffenhausen. The 928 celebrates its debut and wins the title "Car of the Year", even though it is completely different from all the others.
The Porsche 928 was built for 17 years and over 60,000 units were sold. Nevertheless, there was never a successor to the 8-cylinder Porsche. A bit of a shame, isn't it? Thierry Nardone from France thought so too and decided to revive the transaxle Porsche – the result: Nardon Automotive.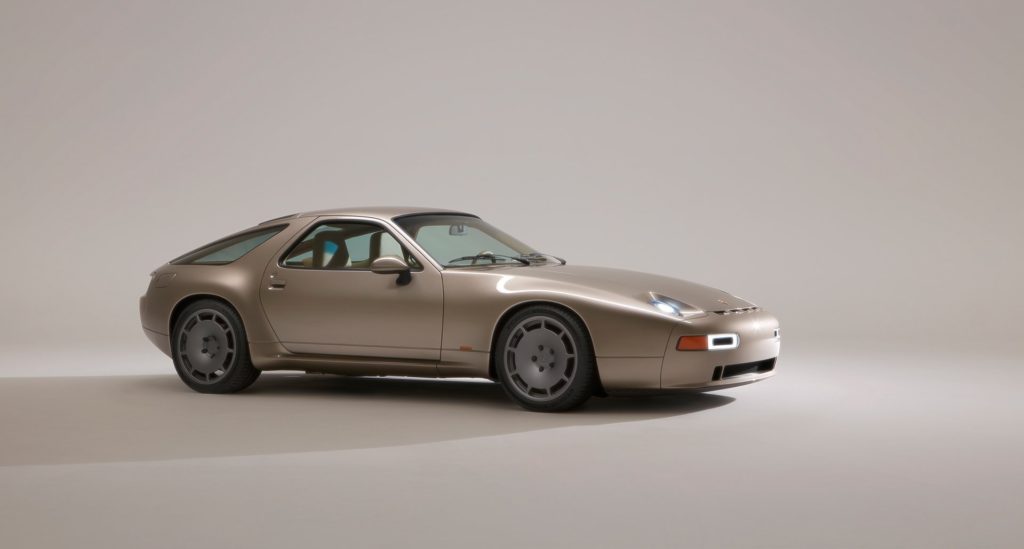 At the Design Week in Milan, Thierry Nardone and designer Carlo Borromeo presented the restomod of the 928 for the first time, which shines with aesthetics. With a series of changes, Nardone Automotive transforms the Car from Zuffenhausen into a special, tailor-made GT. Muscular wings, made almost entirely of carbon fibre, draw the car's lines. The new forged 18-inch wheels pay homage to the iconic 16-inch gully wheel.
The light design of the 928 has always been special, Nardone Automotive kept this and designs & develops special front & rear lights with LED technology.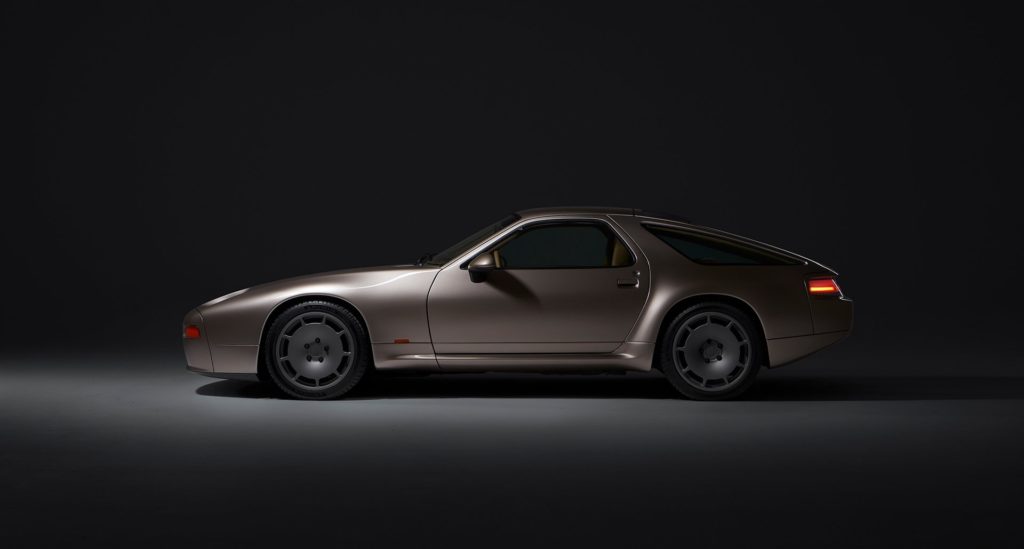 The interior has been completely redesigned, retaining the original layout but significantly upgraded with the use of Foglizzo leather and beige Alcantara. The infotainment includes the Porsche Classic Management System in combination with a HiFi system and the, for many people obligatory, Apple Car Play.
Technically, Nardone continues to rely on the naturally aspirated V8 engine, which now produces 400 hp and has modern control units. To play on the Grand Tourer idea, the 5-speed has now been changed to a 6-speed manual gearbox including limited slip differential. For modern handling, Nardone relies on a redesigned front and rear axle with electronic damper system.
There is a fine line in restomod design. Nardone shows how to respectfully bring the design of the 928 into the present. Those who missed the car in Milan will meet the 928 from Nardone Automotive at the Goodwood Festival of Speed from 23.06-26.06.2022. The first deliveries of the 928 are expected in 2024.
Photos: Nardone Automotive