Automotive
Living la dolce vita with Hofmeisters
A few years ago I met Jasper at a rally in Munich. With him was his BMW E30 316 which has been in the family since delivery. That alone would be an exciting story, but what inspires me at that time and even more today is his general passion for the BMW brand and photography. In the meantime, Jasper has created his own format with @hfmstrs to celebrate exactly this passion for cars with the kink in the C-pillar and to share it with like-minded people.
Last year, the first small "test meeting" took place on a parking garage deck at the BMW Welt in Munich. In a small circle, the first thing was to get a feel for something that had been missing for so long – namely a get-together in the city of the manufacturer with the Hofmeister kink. Almost 12 cars from Jasper's circle of acquaintances and friends came that evening. As the sun set behind the Olympic Tower and Stadium, I drove down the 4 floors of the BMW parking garage, I was already aware before the barrier – there are a lot of things to come. A lot of good things.
Not even one year and only three Hfmstrs events later I meet Jasper now at Lake Como at Villa Erba. With him are over 140 cars as part of the Wheels & Weisswürscht.
M: First things first. We are in front of Villa Erba with almost 140 cars but I haven't spotted your BMW yet. How is the E30?
J: Haha yes that's right … he's better than ever before! Almost half a year ago I started my "mini-restoration", where I could now finally eliminate all the small dents and scratches (and one or two rust spots) with a fresh paint job! Since then I'm just even more in love with the car and above all even more determined to never give it away! But Max, when do we go for a ride again?
M: Hopefully soon! The last time we met we were standing on an airfield near Munich, at that time more than 70 cars found each other on the helicopter landing pad. I remember that vehicles came from Switzerland and Spain. Who all made the journey to Villa Erba?
J: Yes, that's right! At that time I still thought: Madness! There's one with Swiss license plates and there's one with Spanish license plates … that's not possible! Today, people have come from similar distances. For example Rasi and his buddy Chris came from Hannover with their E36 Safari and E36 Compact Track tool. Or Sebastian with his E28 B7 Turbo arrived here yesterday from Essen! But the great thing is that not only we are represented with our cars. Also the BMW Club Italy is here with cars from all over Italy and even two M3s with Turkish license plate I saw earlier!
"Together we drove a total of 14 hours to Como. So you can imagine that more pass roads than highway were part of the route…. "
M: Speaking of which, how was your journey? What and who were you traveling with?
J: I had a blast on the way here! We left Munich at 6am on Friday. I sat in the original M5 Ring Taxi of Sabine Schmitz, chased by Chantal in her E36 M3 and Rasi in the E36 Tracktool. When we reached the Bernina Pass and had a little lunch break Sandro from Switzerland joined us in his 535i! Together we drove a total of 14 hours to Como. There you can imagine that more pass roads than highway were part of the route…
M: What do the meetings so far reveal about the BMW brand? And what values would you like to convey with the meetings?
J: I think what stands out the most for me is the variety. BMW has brought an incredible number of different vehicles onto the market over the last 50 years: Whether it's the small 3-series or the big 7-series. No matter if 4 cylinders or 10 cylinders. Whether BMW, M or even Alpina. There is really something for everyone! And just as different as the vehicles are the drivers behind them! And there I count myself with my "standard 316" also to it! I am always happy when someone comes with a vehicle that I have not yet seen.
M: Have you had time to take some photos yet? Which car are you most excited about?
J: Oh yes many, the location is really unbeatable! I think I'm most happy today about the Safari from Rasi. Especially in the BMW space I have never seen something like this, and even more so with so many great details. No matter in which context you would see such a car, I think it would always attract your attention! But especially here, at this grandiose villa right next to the Annual Concorso, it offers us a show like no other.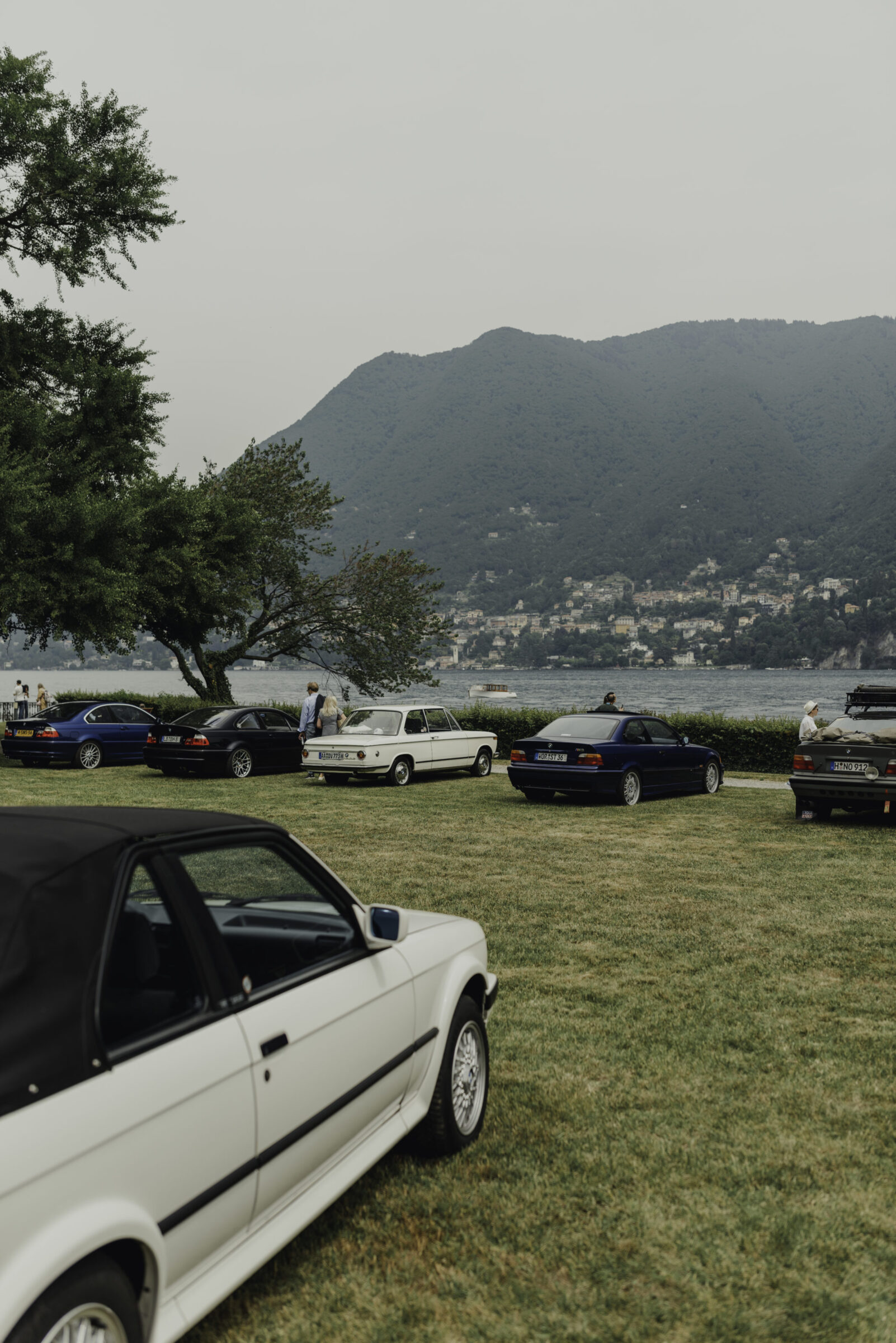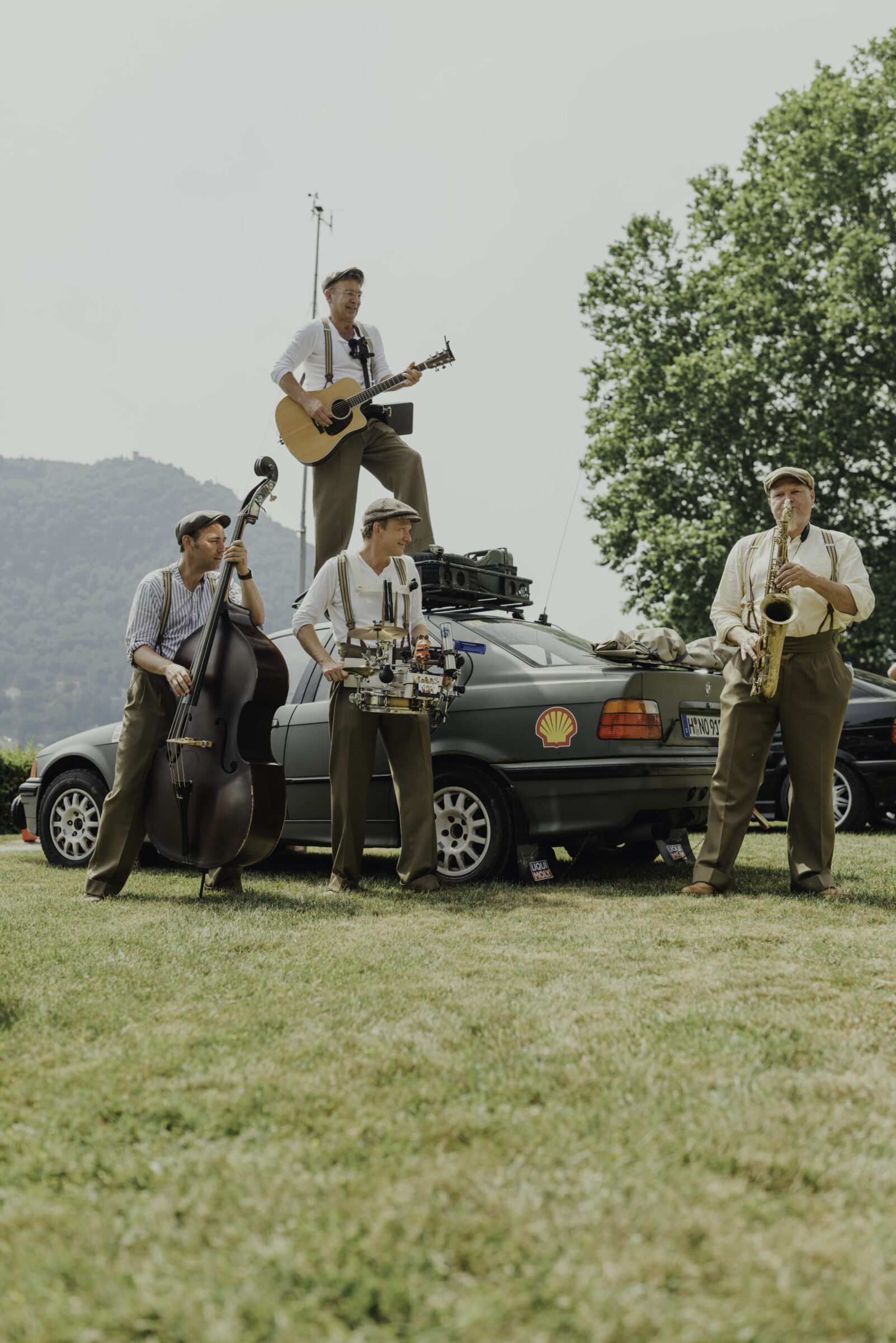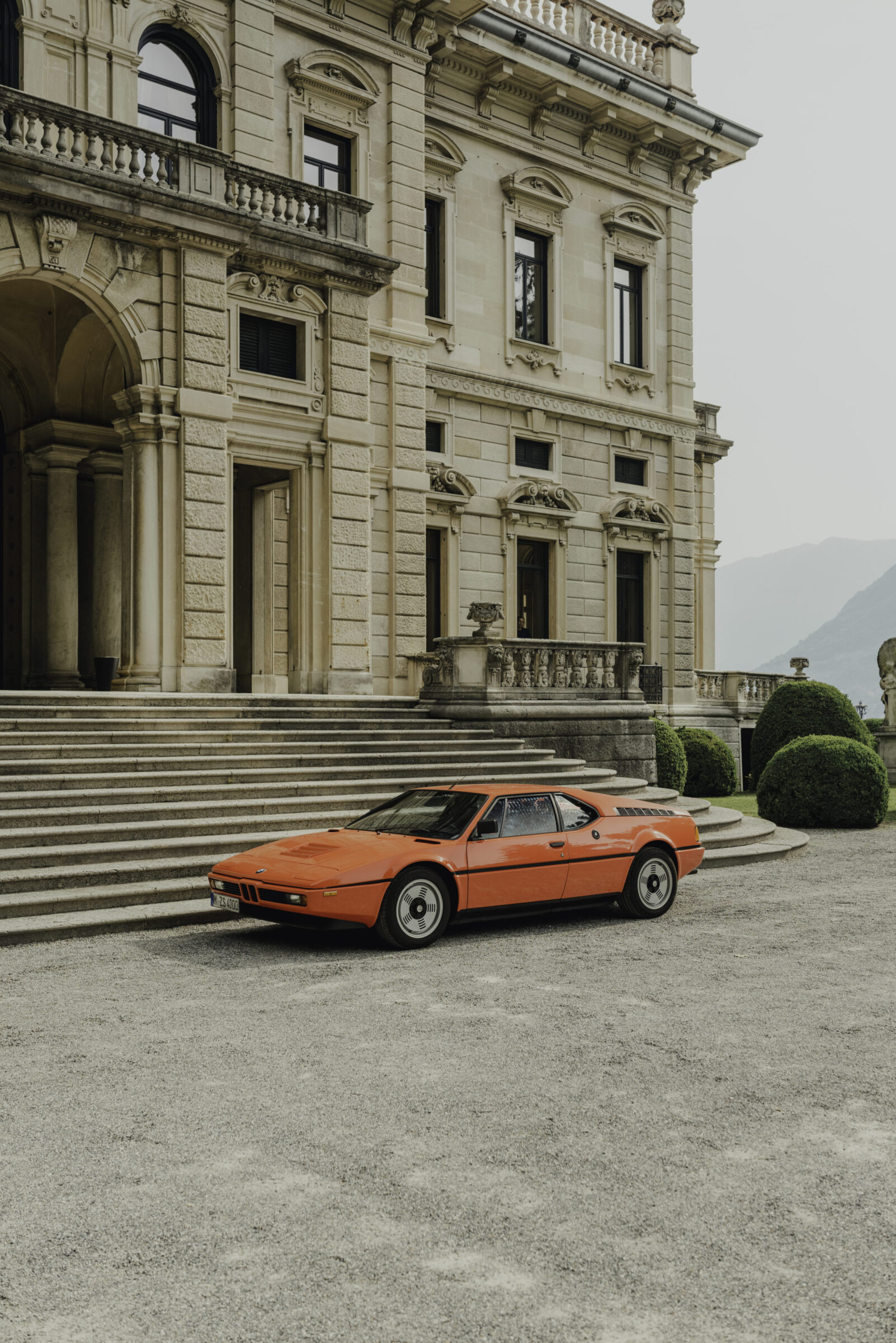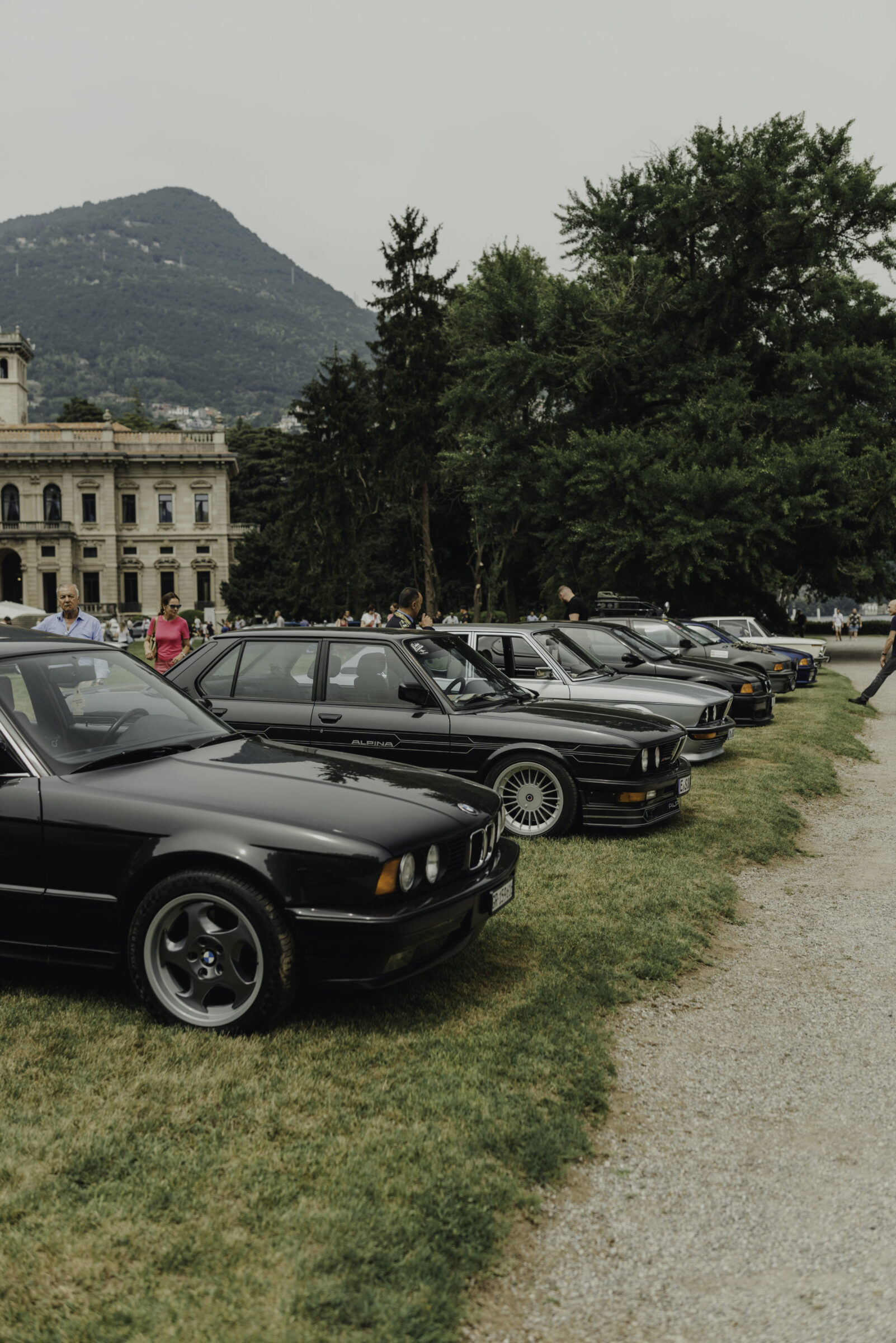 M: Have you had time to visit the Concorso d'Eleganza or Fuori Concorso? How are these events different from Wheels & Weisswürscht/Hfmstrs?
J: In fact, the three events could not be more different from each other. While the Concorso allows you to see and hear incredibly rare vehicles of automotive history live, the setting of this event is completely different. The exclusive entrance alone makes Villa D'Este very special! Here the Fuori Concorso is already a little more open. This year, the theme is Porsche's special request program, with rare one-offs from Zuffenhausen. But what I liked so much about Fuori at Villa Grumello are not only the cars, but also the geographical location of the house. Through the garden you can easily walk along a steep slope until you reach the upper end of the property. There are of course more vehicles and cool drinks prepared. A great view over Lake Como is guaranteed here! And what can we do that the others have not already offered? With us EVERYONE may enter! At Villa Erba, we have made it possible for anyone to drive their vehicle onto the grounds, or to join them on foot. In total we had over 140 vehicles and 1200 visitors registered. Tickets could be booked online and registration with a vehicle was easily possible via Instagram.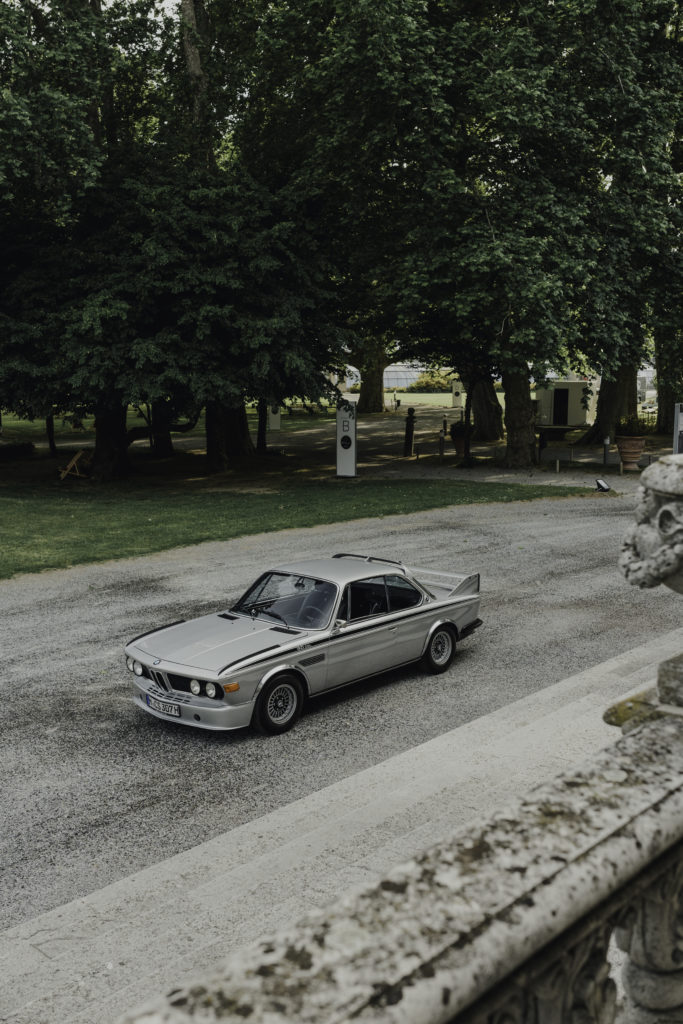 M: Hofmeister meeting at Villa Erba – sounds like that would be very difficult to top. Are there any plans for this year?
J: Haha yes, that's what I think sometimes, how can we make this even better? I think but in the end it's not about topping one or the other, but much more about the variety. We want to offer something new every time, as long as it doesn't get boring! And for the further plans this year I can only say: it will definitely not be boring! But the best thing about what's coming up now is that we're finally heading north. We want everyone to be able to participate all over Germany and not just in the Munich area. Hanover, here we come!
M: Very exciting! Then also again with your freshly painted E30?
J: Exactly, that's the plan! Whereby I can already say, the E30 will definitely not be the center of attention…
M: What else is on the agenda for you today?
J: First of all enjoy the sun a bit and try to chat with everyone I have not seen yet! Afterwards i'll drive to the airport and head to London … it should never be boring!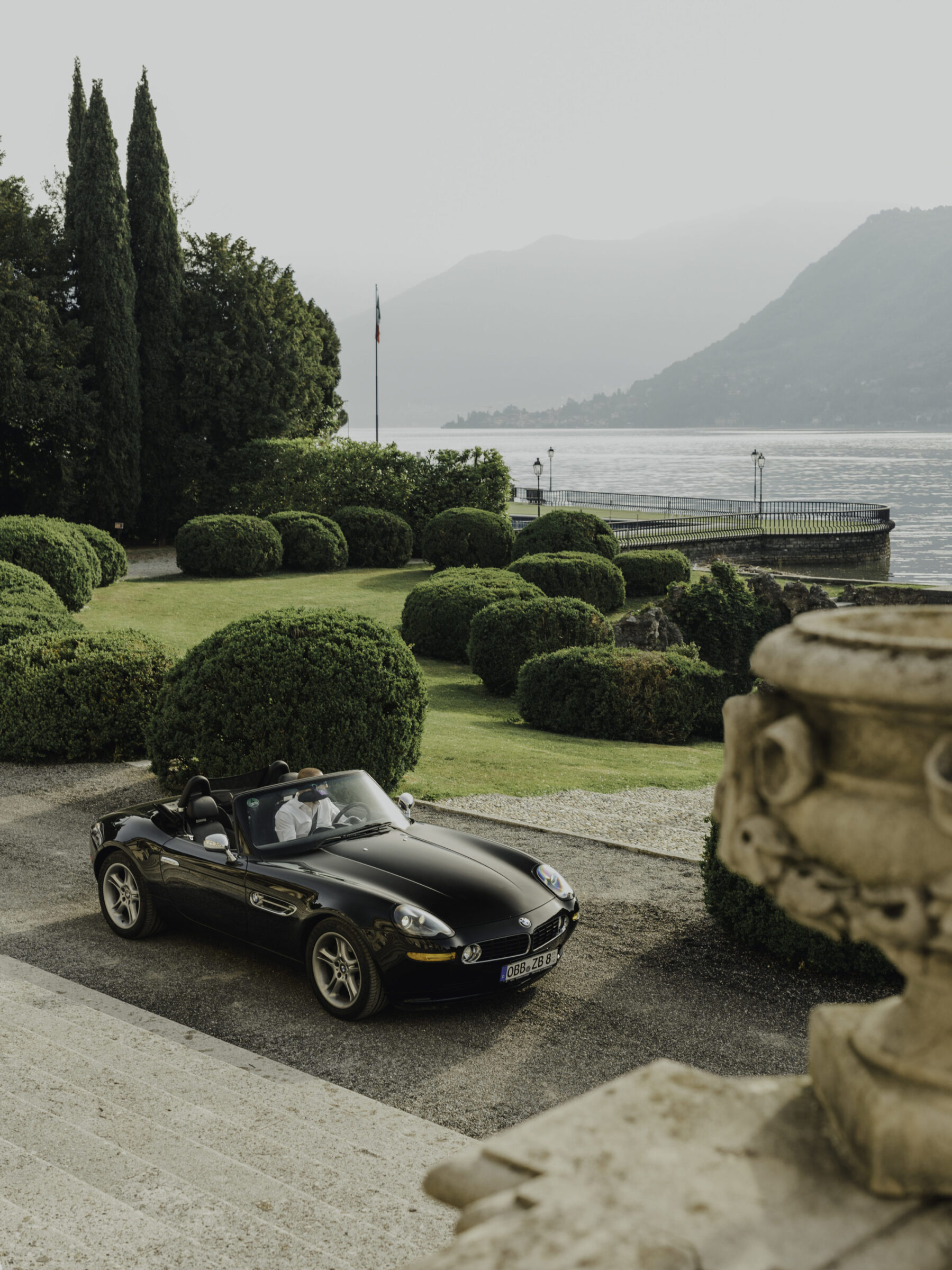 M: Hofmeister goes to London?
J: I would actually like to get that going! The BMW scene there is not to be put into words! Maybe nice photos could help there …
M: Then i wish you a good flight and see you at the next Hofmeister meetup!
For all the info and even more photos of this and all previous events, check out the Instagram account @hfmstrs.
Photos by Jasper Schwering aka @jasperphotographiert.