Automotive
Laurin & Klement RK/M
After Alexander 'Sascha' Count Kolowrat-Krakowsky had achieved his first motorsport successes with his Laurin & Klement Type F and the FC racing car, he remained loyal to the Czech brand. In the course of time, he commissioned various vehicles. Among them was the RK/M of 1921. But in order to present this model we have to start a few years earlier. In Reichenberg (today Liberec) the car brand RAF (Reichenberg Automobil Fabrik) was located under the management of Baron Theodor von Liebieg. He was one of the very first car owners in Europe, as he purchased an early three-wheeled vehicle from Carl Benz and drove the long distance back to Reichenberg himself. From 1907, he manufactured luxurious cars himself. However, he hadn't reckoned with the high manufacturing costs. Since he also sat on the board of Laurin & Klement at that time, he decided to agree to the merger of the two companies in 1912.
From the RAF 18/50 HP to the L&K RK
Baron von Liebieg brought the license to build valveless slide valve engines into this merger. He had acquired this shortly before from Daimler, where these engines had gont into series production, known as Knight principle and considered to be groundbreaking. Laurin & Klement incorporated the RAF 18/50 HP luxury Landaulet, which had been developed for this engine technology, almost unchanged into its model range and renamed it RK (RAF-Knight). By 1915, 116 examples had been built. One of them was produced for Count Kolowrat-Krakowsky in 1913 as a racing car. Under the hood was a 4.7-liter four-cylinder slide engine with 37 kW/50 hp. Power was transmitted to the rear axle via a multi-plate clutch and a four-speed gearbox. Braking was via a rear-wheel hand brake and two foot brakes. These acted on the torque transmission in front of and behind the gearbox. For the chassis, Baron von Liebieg relied on longitudinally mounted semi-elliptical leaf springs and a screw spindle steering.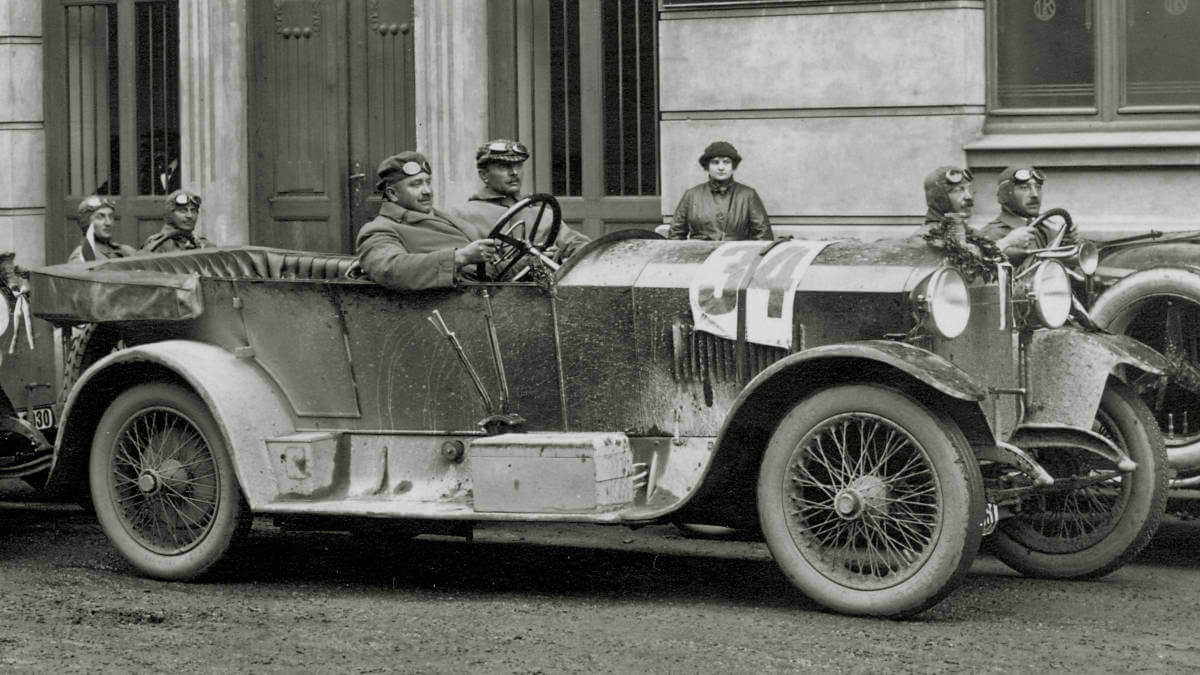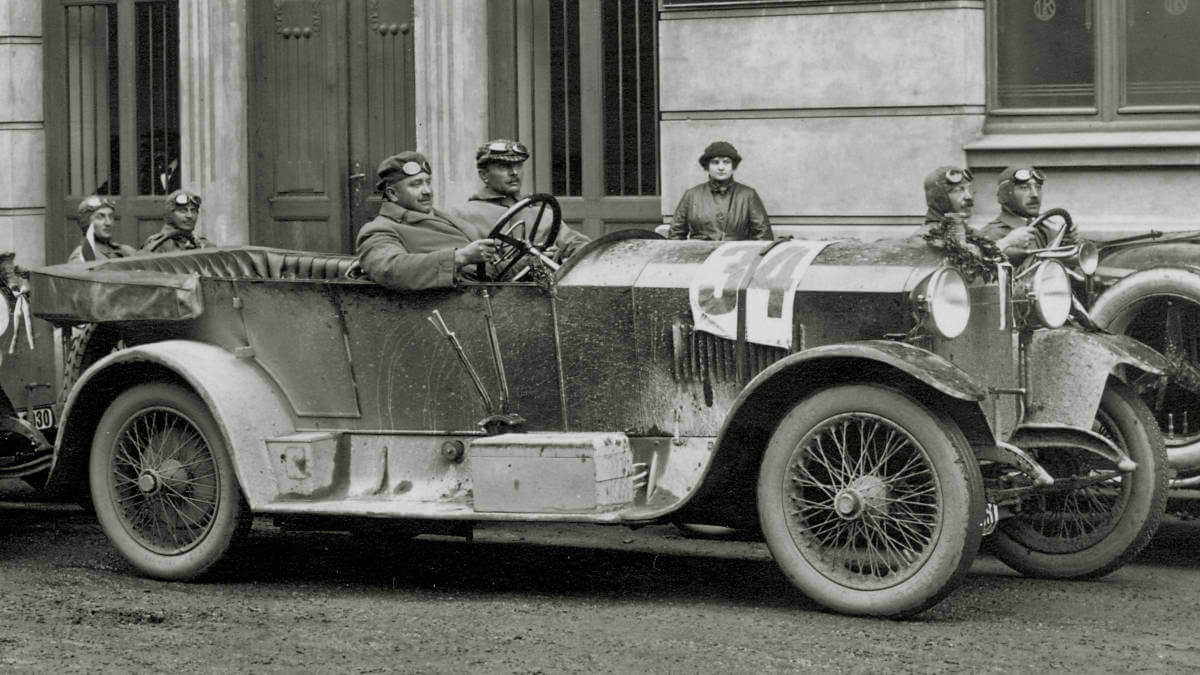 More than 70,000 kilometers of mileage
Count Kolowrat-Krakowsky used his Laurin & Klement RK both as a daily driver and for racing. In 1913 and 1914, he completed the challenging Alpine Tour with this car. This was an internationally acclaimed long-distance race over various mountain passes. At the outbreak of World War 1, he made the RK available to the Czech military. By 1916, the maintenance records already showed a mileage of 70,000 kilometers (43,495 miles) – without any major technical problems. At the end of the war, Count Kolowrat-Krakowsky received the car back. He immediately took it to the Laurin & Klement factory and asked for various modifications.
From the RK to the RK/M
The car, eight years old by now, in 1921 received the newly developed four-cylinder racing engine with 55 kW/75 hp from 4.7 liters of displacement. Compared to the previous Knight engine, overhead valves and a double electric magneto ignition system were used. Topspeed increased from around 100 to 125 kph (62 to 77.7 mph). Laurin & Klement henceforth called the car RK/M, with the M standing for Modifications. In the first half of the 1920s, the factory team used this car with František Svoboda behind the wheel for various races within the country's borders. In 1921 they won the International Reliability Race and in 1922 the class up to 5.3 liters of displacement at the Schöber Race. Svoboda also took third place in the Zbraslav – Jíloviště hillclimb. Today, the Laurin & Klement RK/M belongs to the National Technical Museum in Prague.

Images: Škoda