Automotive
Lamborghini Countach LP 400 S
The LP 400 S appeared in 1978 as the first model update of the Lamborghini Countach. Compared to the original LP 400, the recess in the roof for the additional window behind the interior mirror was omitted. Instead, from now on one had to try to see enough through the normal rear window. Lamborghini also modified the wheel arches to make room for larger and wider wheels. As a result, Marcello Gandini's characteristic sweep was dropped in favor of plastic widenings. At the front, these merge seamlessly into a spoiler lip. For the first time, an eye-catching rear wing was available at extra cost, but it wasn't fitted by the factory. A supplier based directly next to Lamborghini in Sant'Agata used a design that had been constructed in 1975 for the Canadian oil magnate and Lamborghini VIP customer Walter Wolf. Likewise, U.S. customers could order a front wing above the logo and lights. Both reduced the topspeed due to their air resistance.
Widest production tires in the world
The four-liter naturally aspirated V12 engine continued to work behind the passengers. However, Lamborghini reduced the power a little in response to the oil crisis experienced shortly before. The data sheet now stated 261 kW/355 hp. This power was still transmitted to the rear wheels via a manual five-speed gearbox. These rear wheels were now fitted with extremely large 345/35 R 15 tires. At the time, Pirelli thus supplied the widest passenger car tires in the world. The wider contact surface enabled Lamborghini to significantly improve handling in corners. By 1982, a total of 232 examples of the Countach LP 400 S had been built, which can be divided into three series by minor differences. For example, the outer edges of the holes in the rims initially still showed outward-facing edges. Inside, the unpadded steering wheel of the LP 400 were still used. Later, other steering wheels and larger round instruments were used here, while on the outside the edges on the rims were omitted and the suspension was lowered significantly.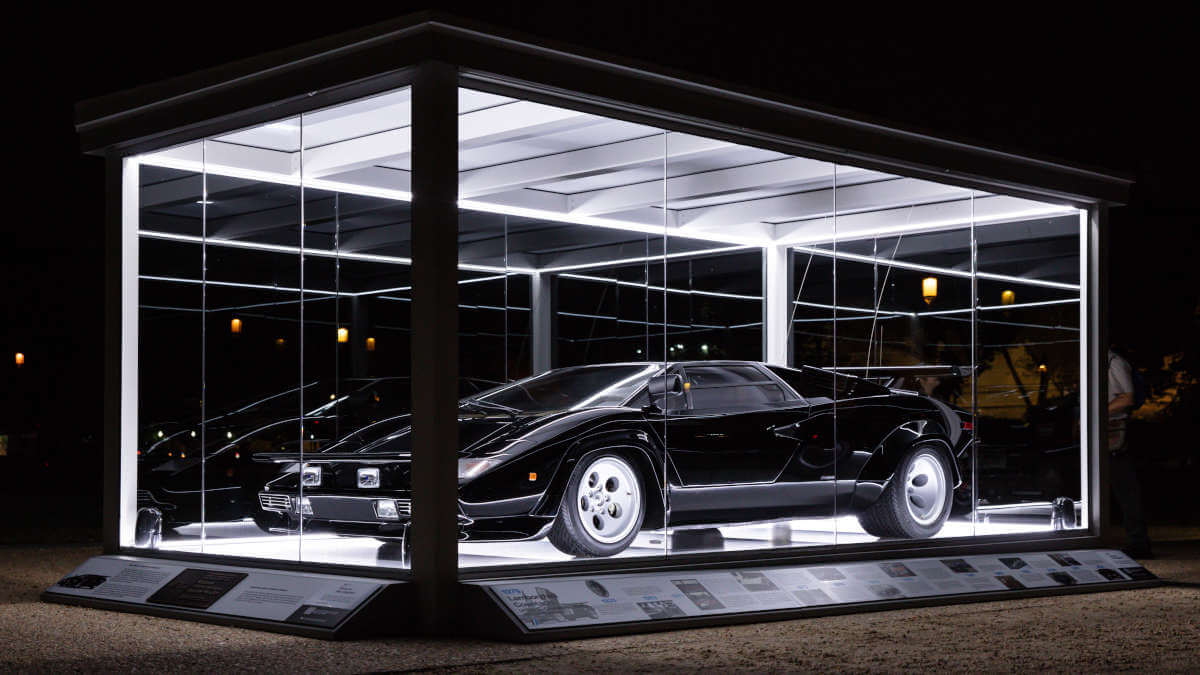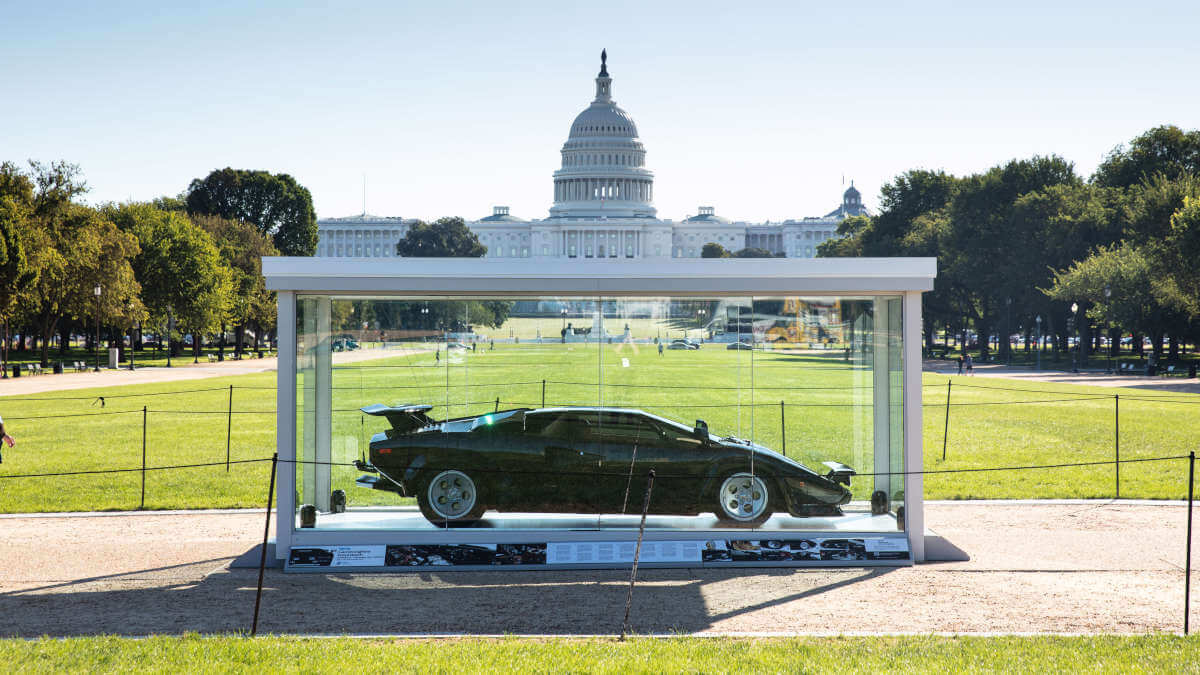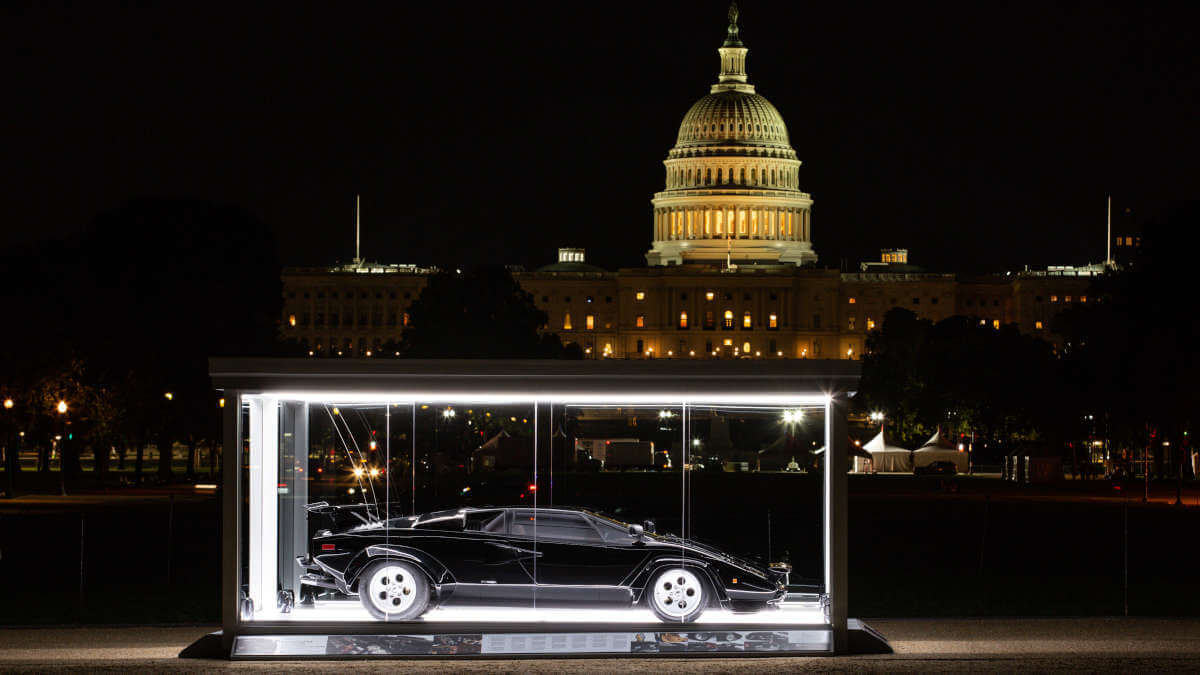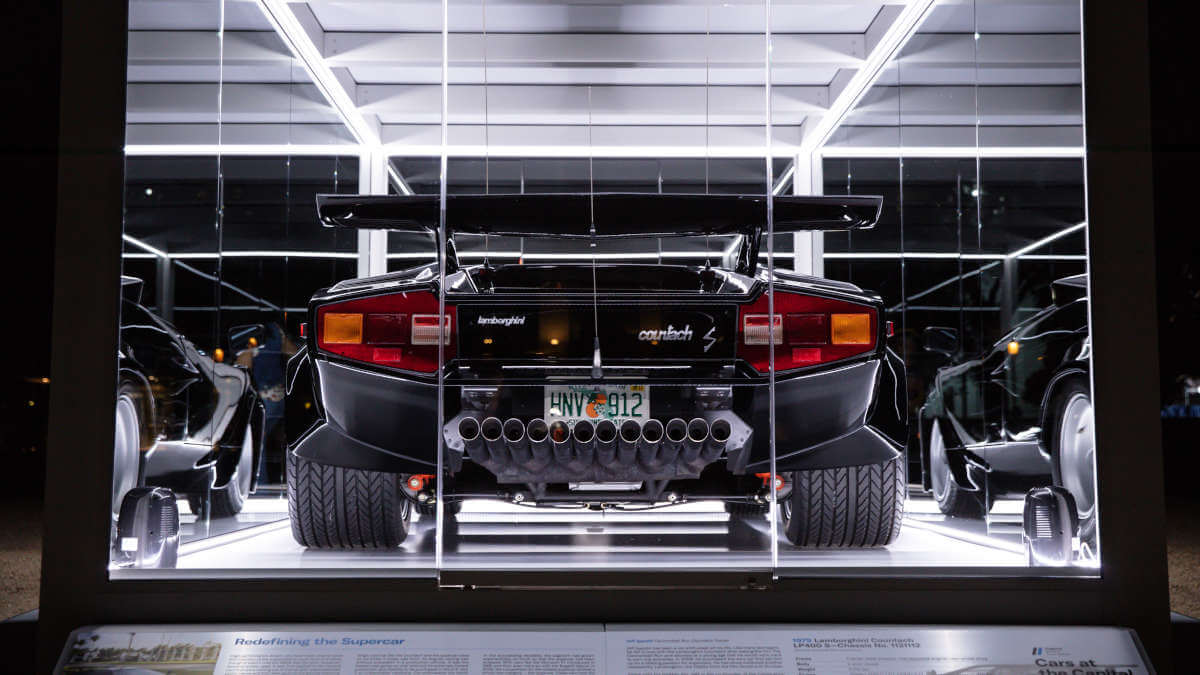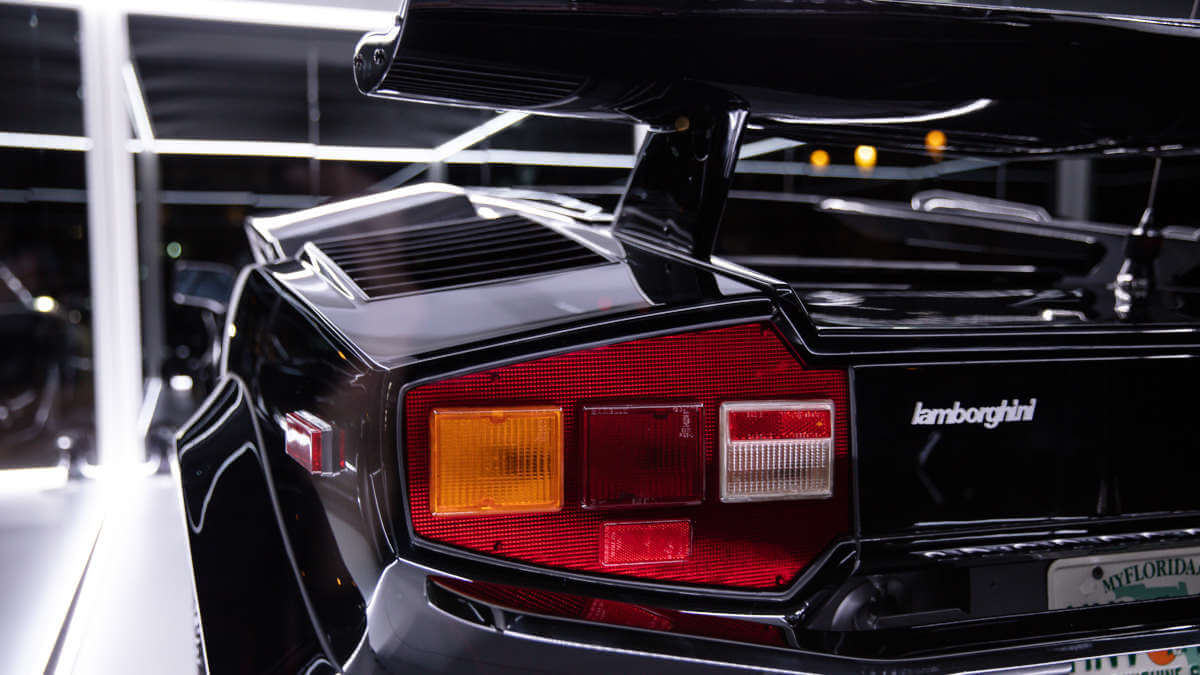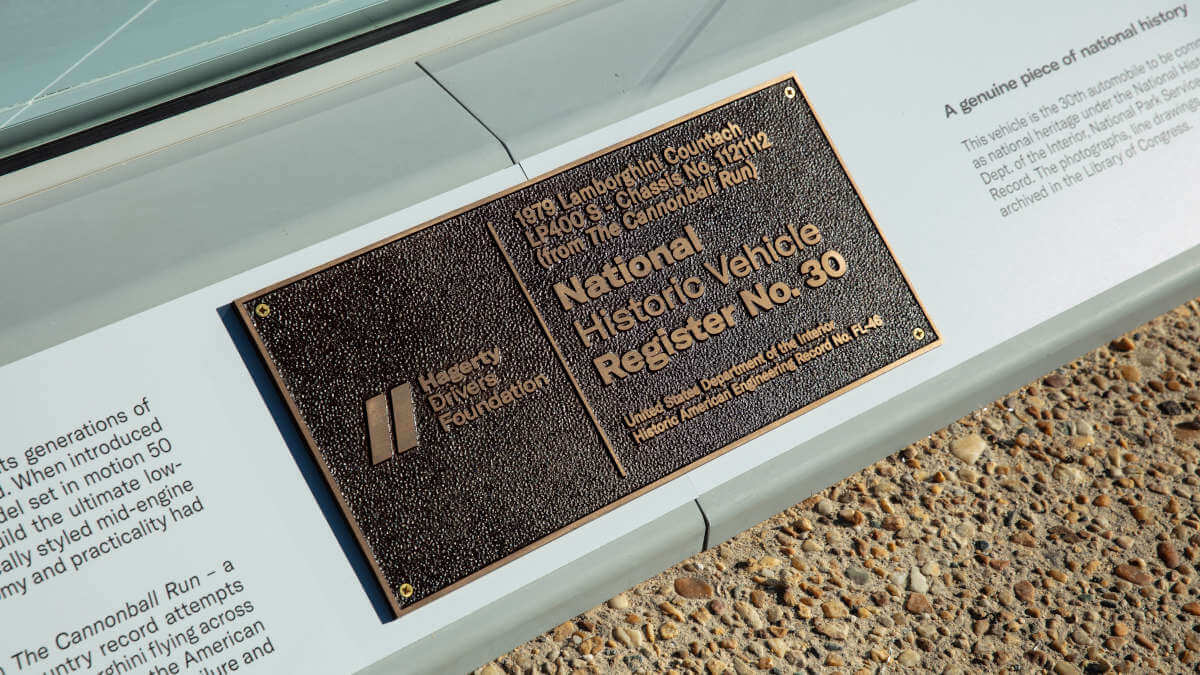 Countach in the Library of Congress
A special example of the Countach LP 400 S with chassis number 1121112 achieved cult status in the USA and beyond. The reason for this was the 1981 action comedy "The Cannonball Run". Exactly 40 years after the film's release, the U.S. Library of Congress' National Historic Vehicle Register, under the direction of the Hagerty Drivers Foundation, added this Countach to its list of cars that have national significance to the United States. To date, this list includes just 30 vehicles. This inclusion will add all the information about the car, its history, 3D scans and a copy of all the relevant documents to the Library of Congress. To mark the occasion, Lamborghini displayed the movie car in a glass showcase on the National Mall in Washington, D.C., near the Washington Monument. As modifications from the original condition, this Countach received the front wing and an exhaust with 12 tailpipes for the movie. Both details have been preserved to this day.

Images: Lamborghini