Automotive
HWM Alta Jaguar
Have you ever heard of HWM? Probably not. Behind this abbreviation is the car dealer Hersham and Walton Motors from the British town of Walton-on-Thames, 25 kilometers southwest of London. The busines was founded in 1938, but World War 2 soon caused a break in operations. Things really took off in 1945. The first racing cars were built from pre-war chassis for the two racing drivers George Abecassis and John Health. 1948 saw the debut of the HW-Alta, whose two-liter four-cylinder engine was purchased from the British racing engine company Alta. As early as the following year, a monoposto rolled onto the tracks, which could be converted into a two-seater road sports car in just a few steps. In addition to the second seat, the fenders and lights had to be fitted.
HWM Alta debuted in 1949
The specially developed tubular frame chassis contained the Alta engine, a Citroën steering rack and an ENV pre-selector gearbox. The steering rack was taken from the spare parts shelf of HWM, as they have had a Citroën dealer. After winning the Manx Cup in 1949, the car was developed further. In 1950, it was ready as the HWM Alta to compete in the newly created Formula B (later Formula 2) and in sports car races. HWM fielded four of its own works cars. In addition to the cars FB 101, FB 102 and FB 103, there was the original prototype, which at a later date was given the chassis number FB 104. Among others, the young Stirling Moss occasionally turned the steering wheel. In that year alone, the company took part in a total of 19 different racing events in the UK and continental Europe.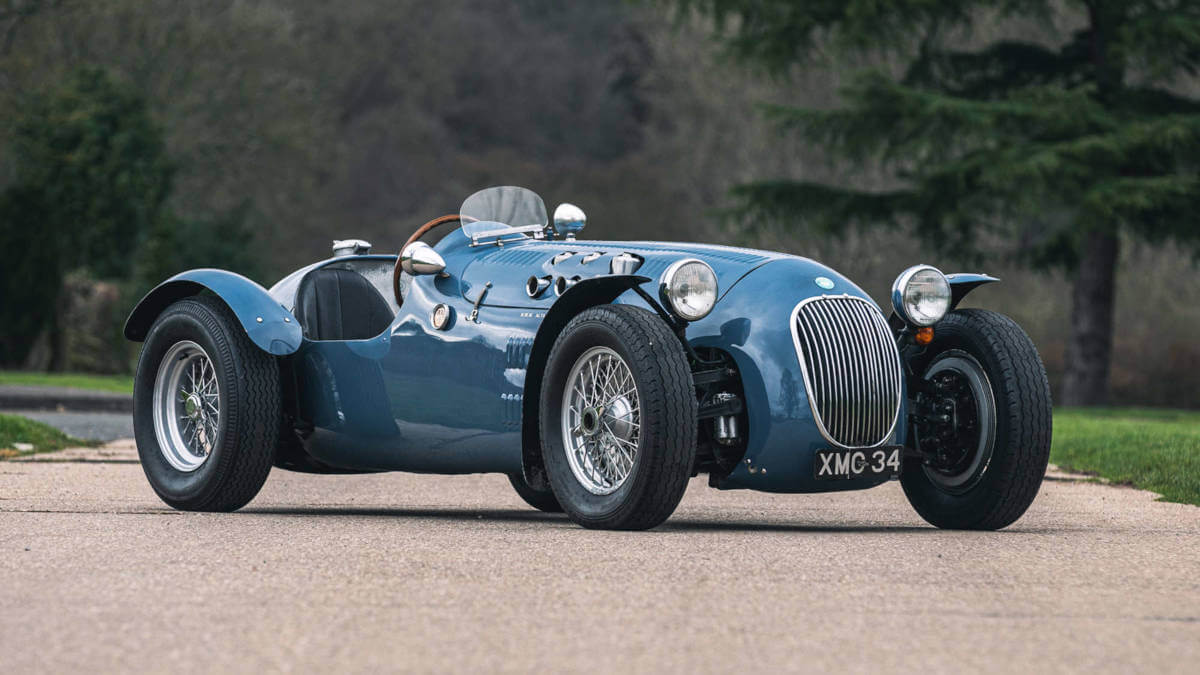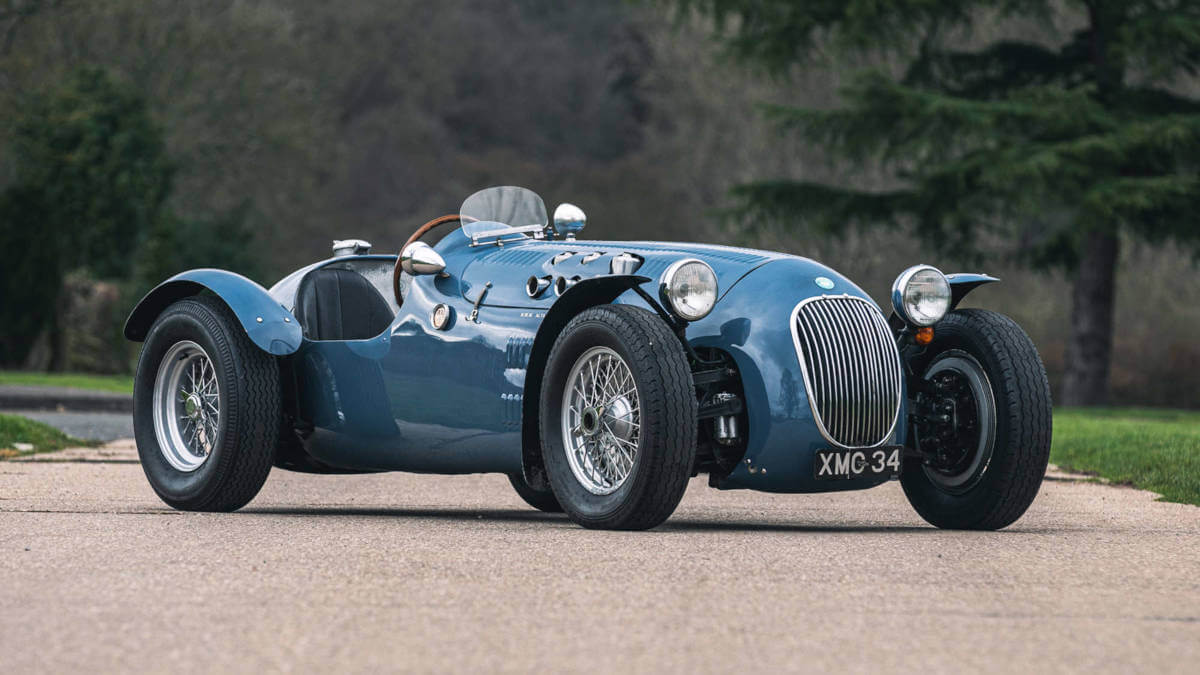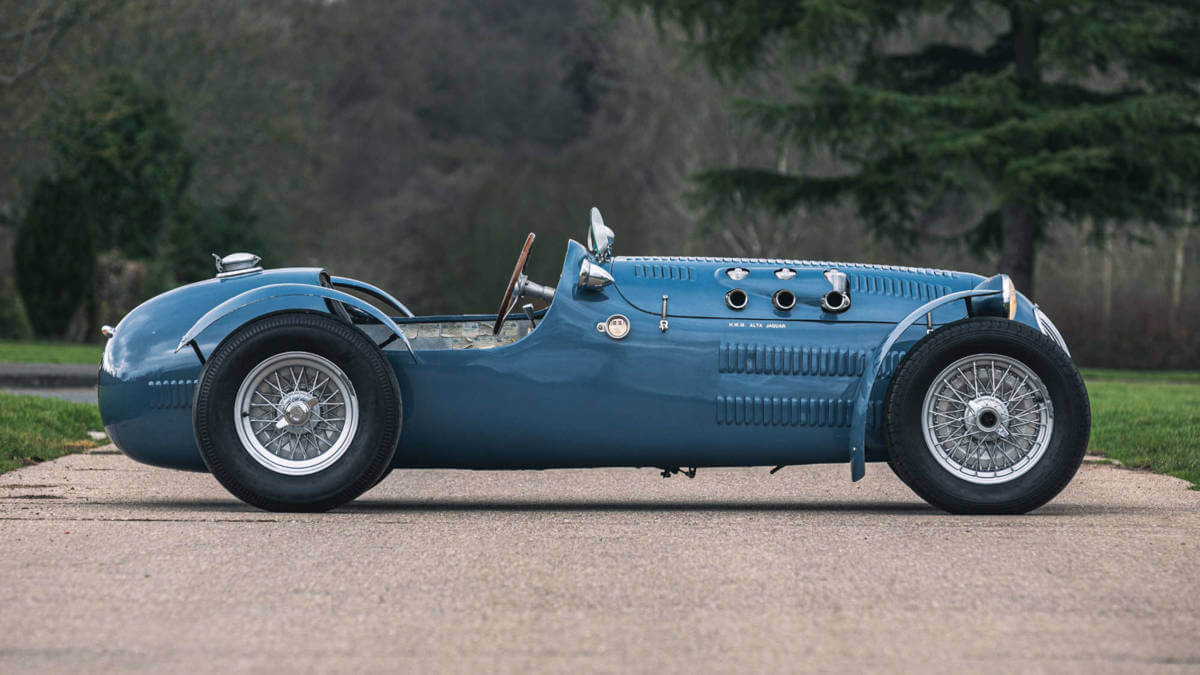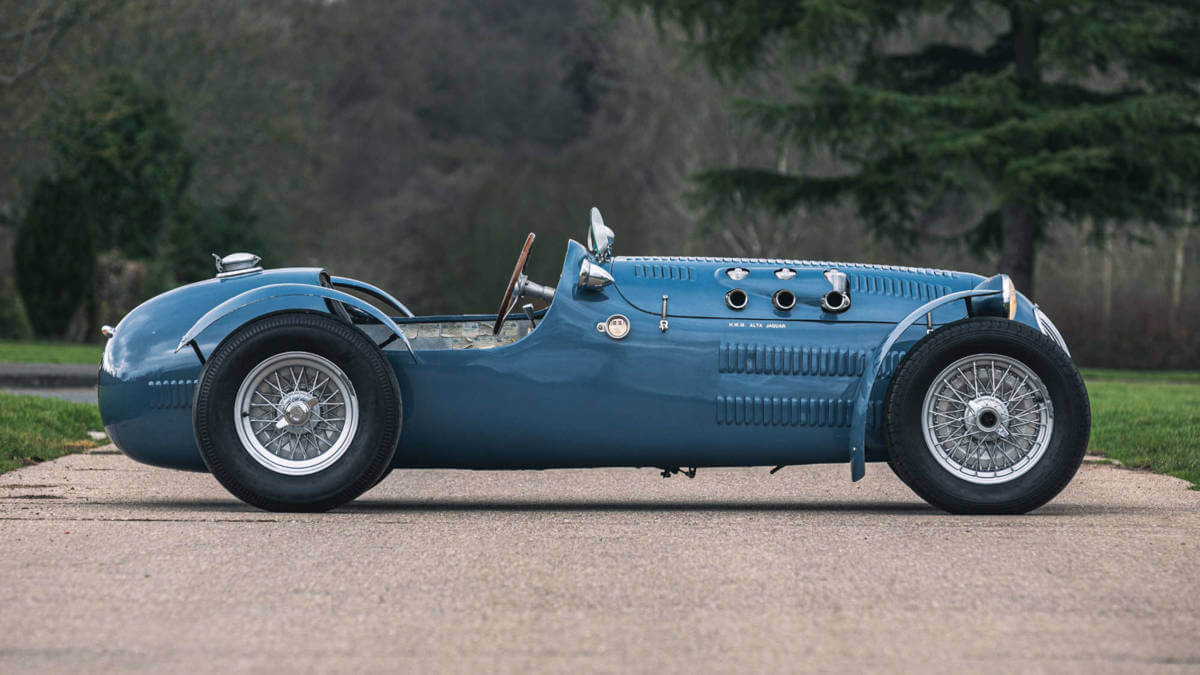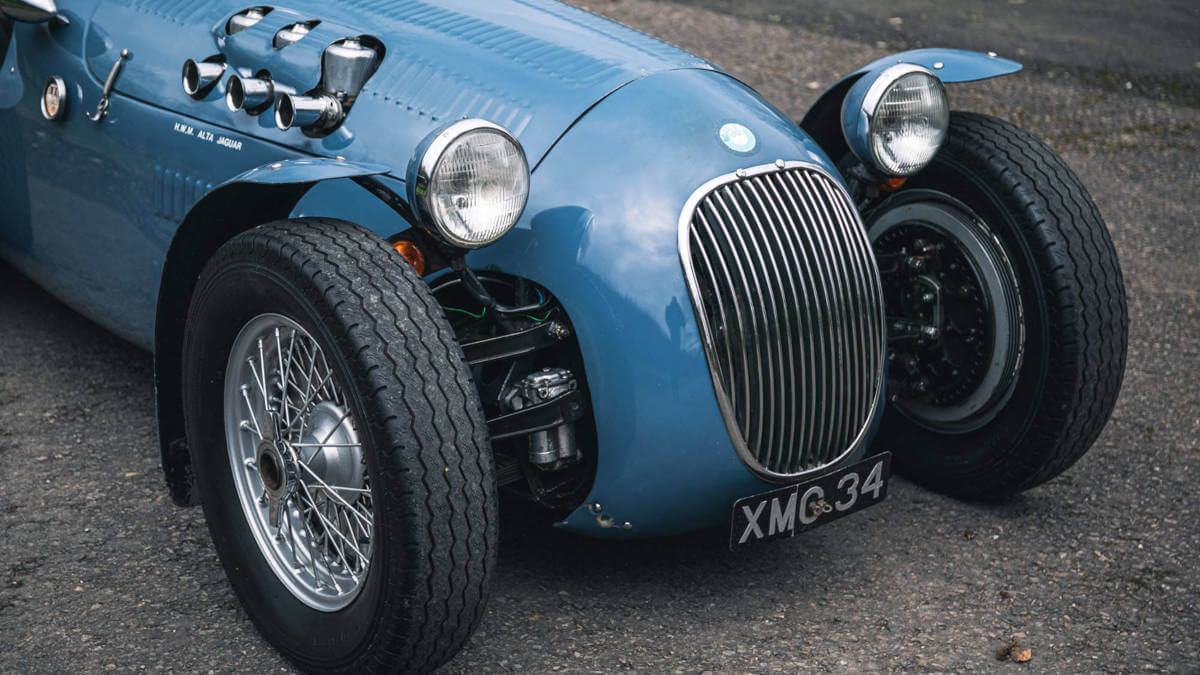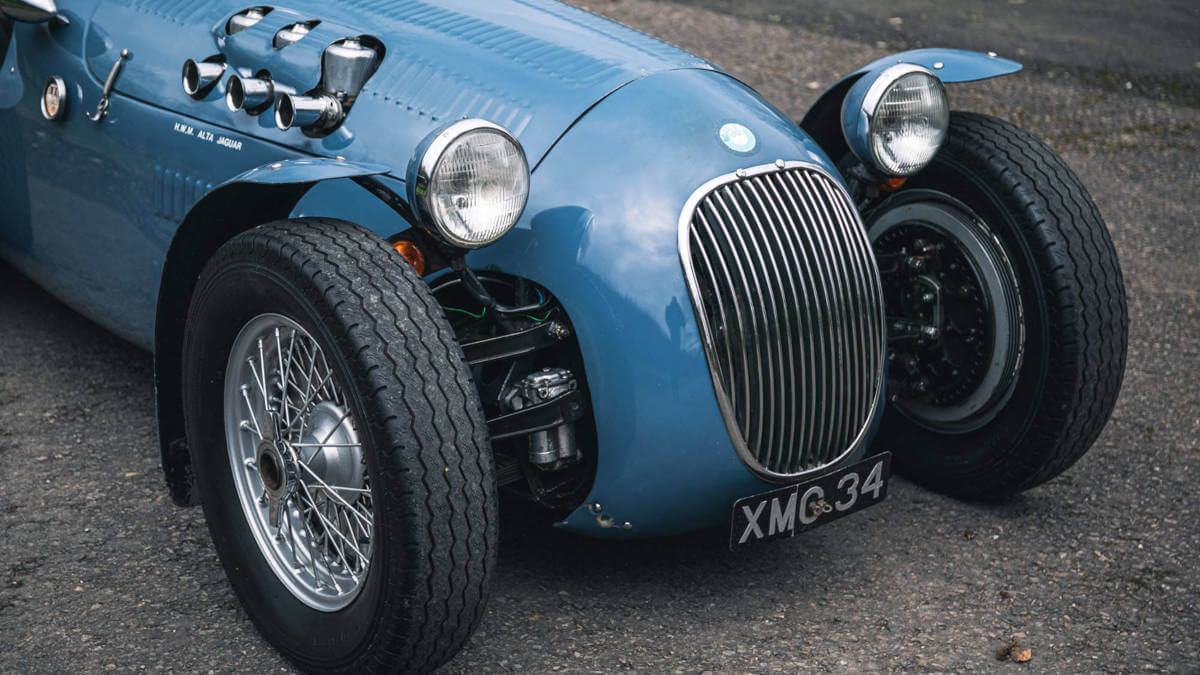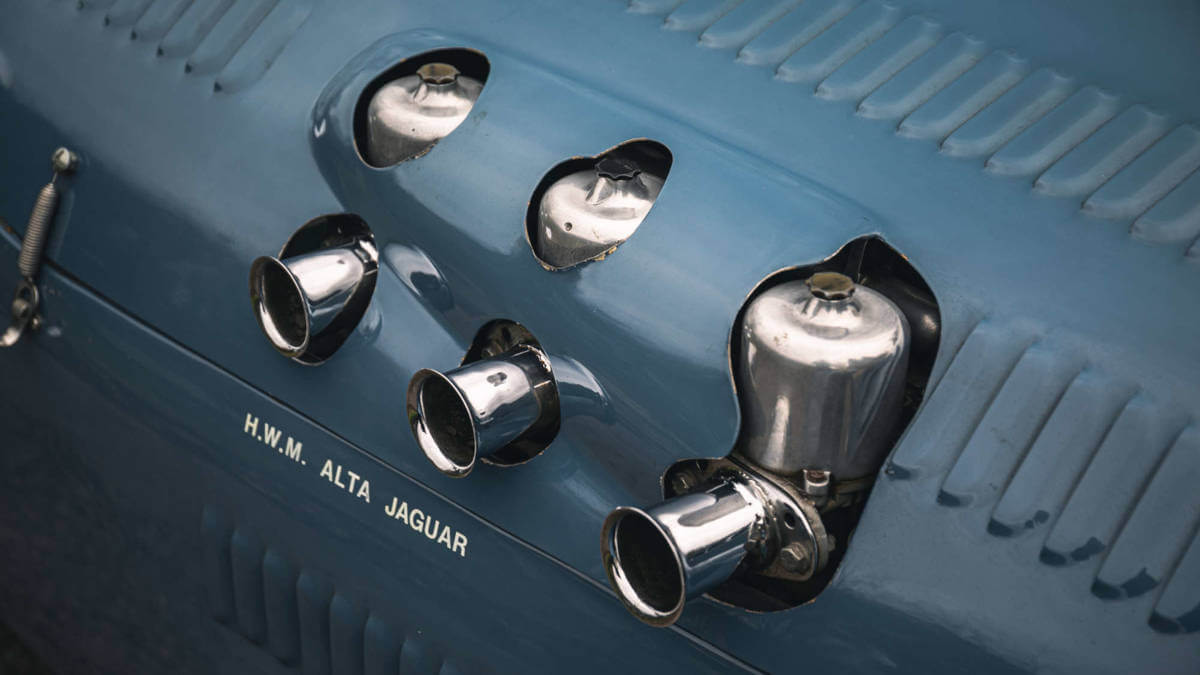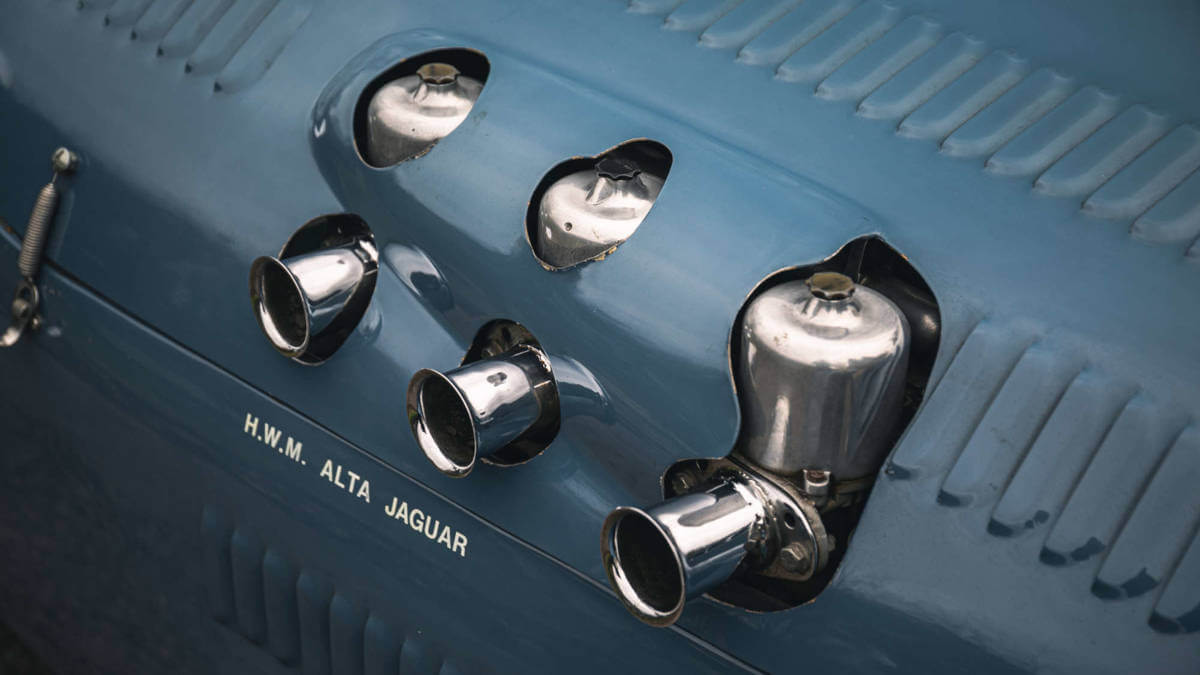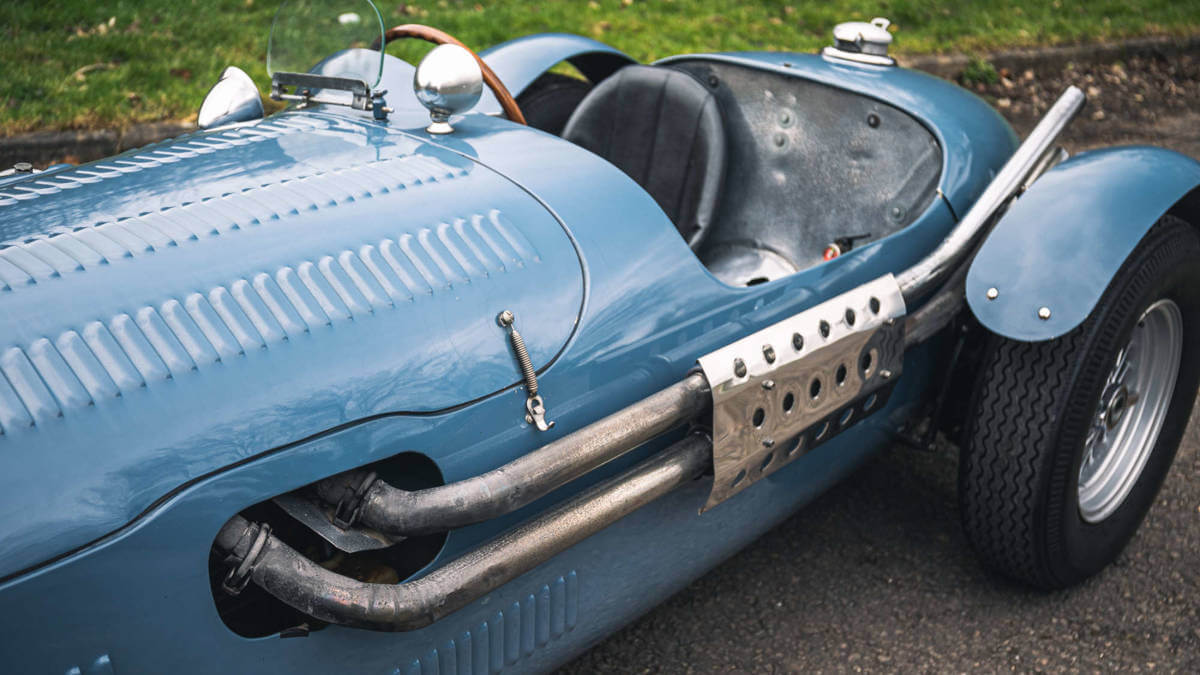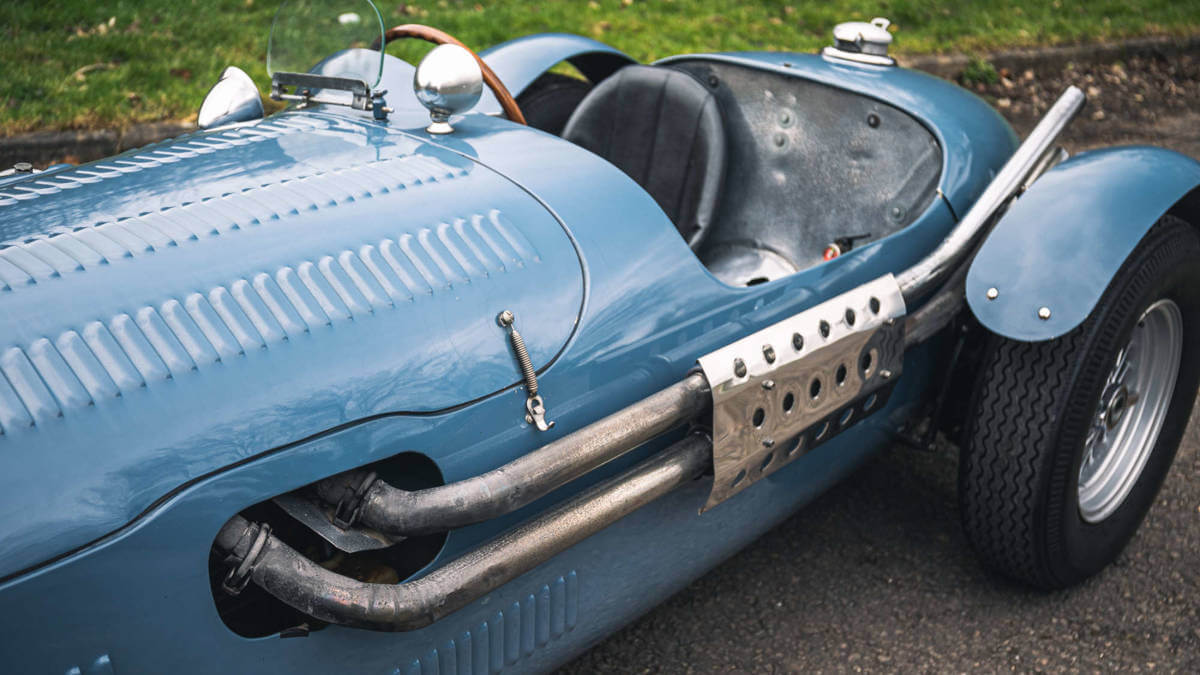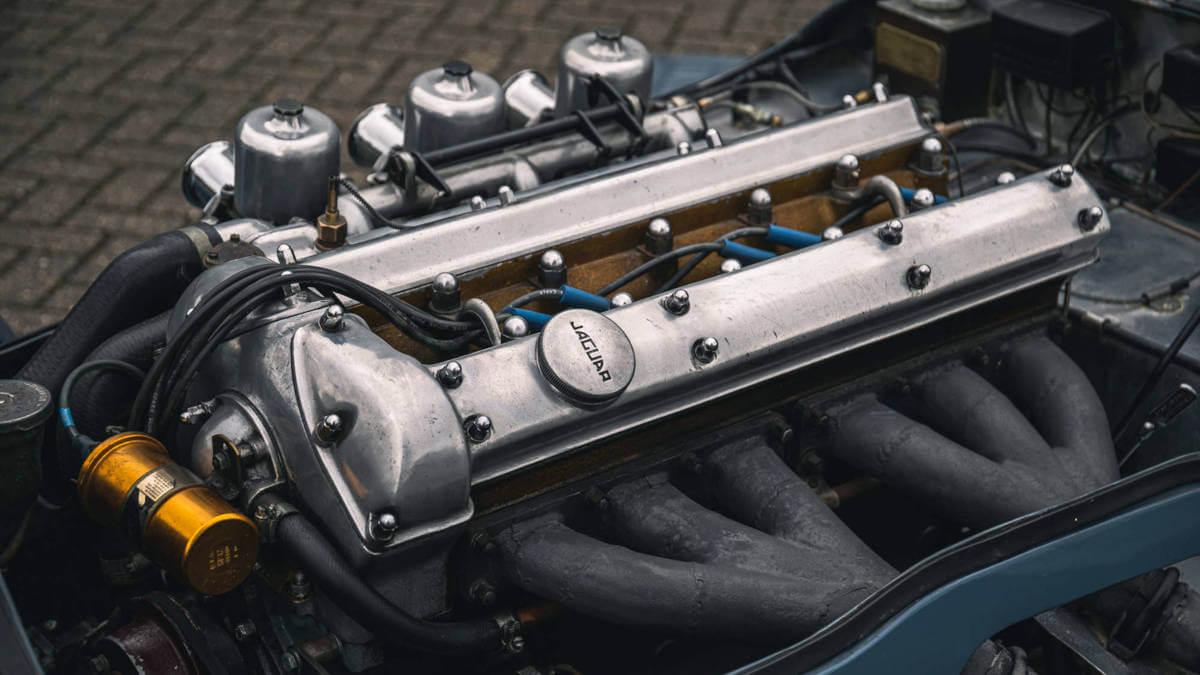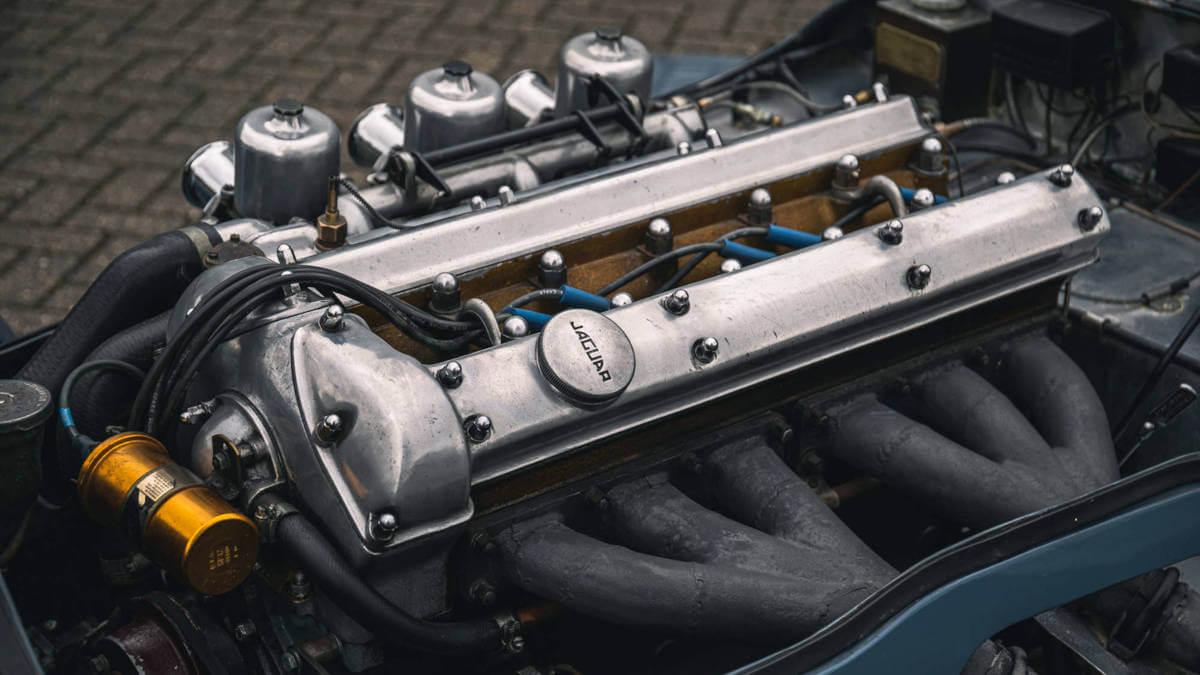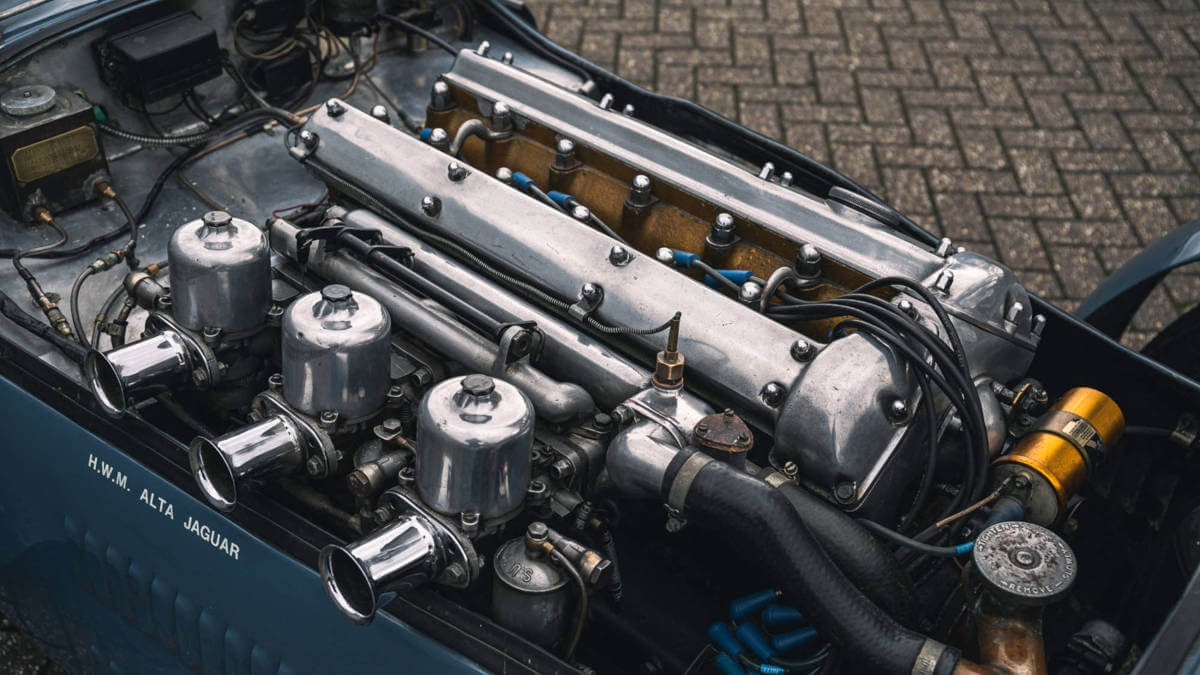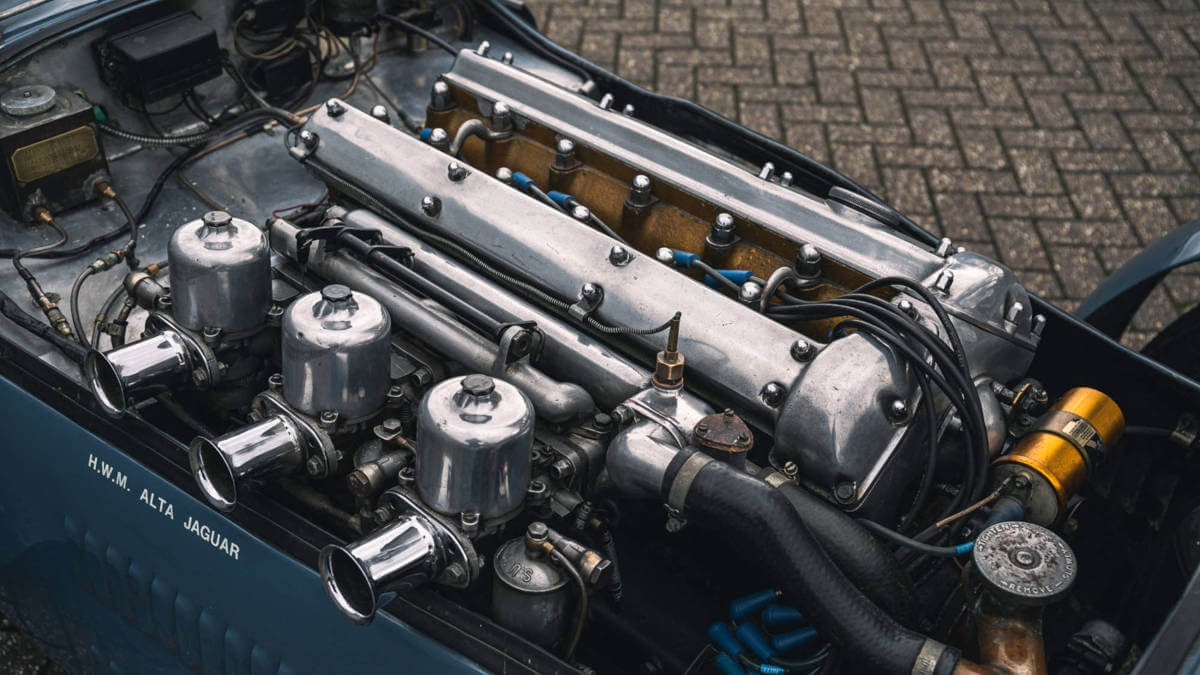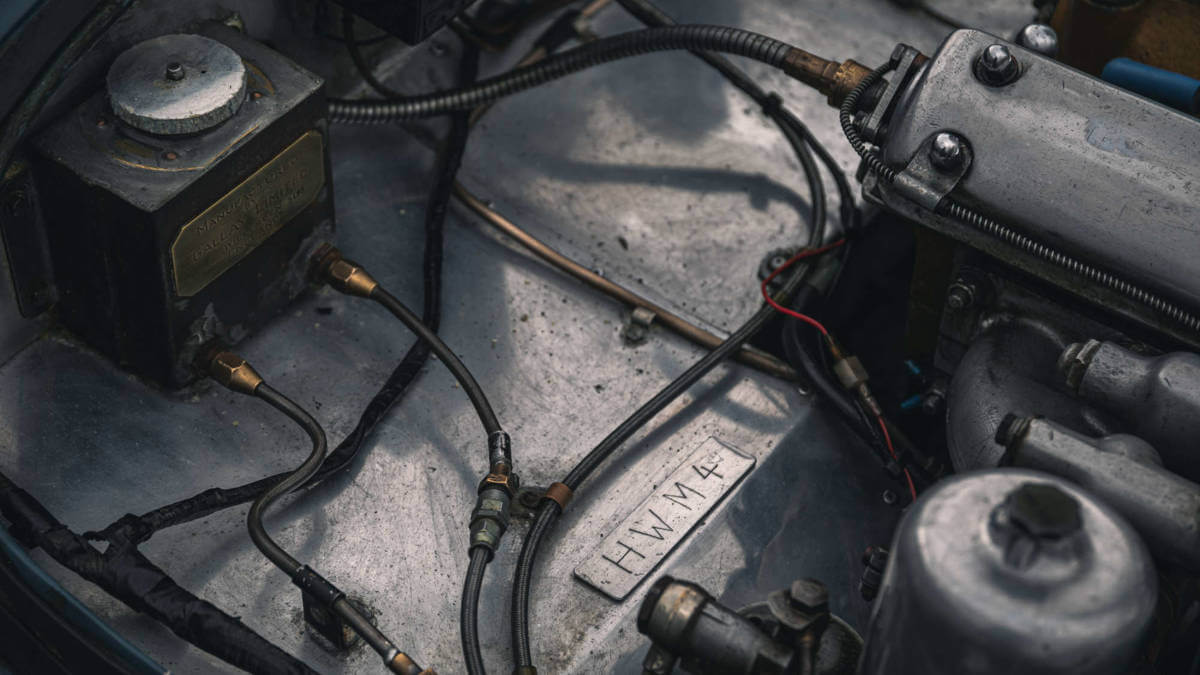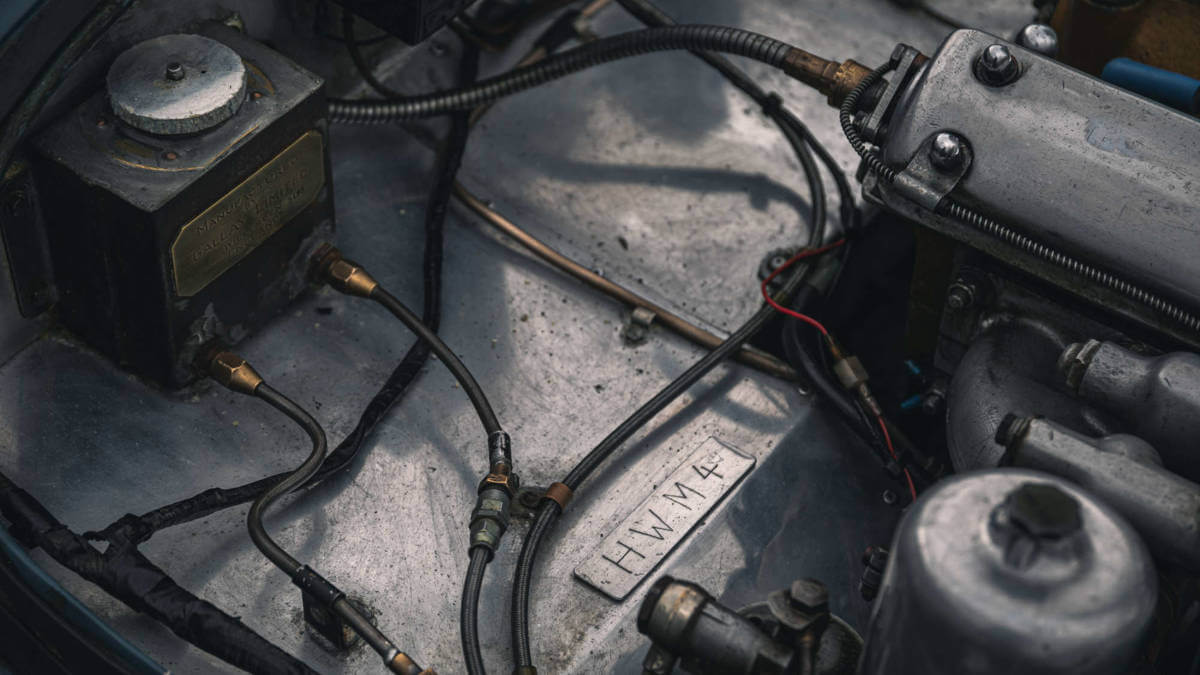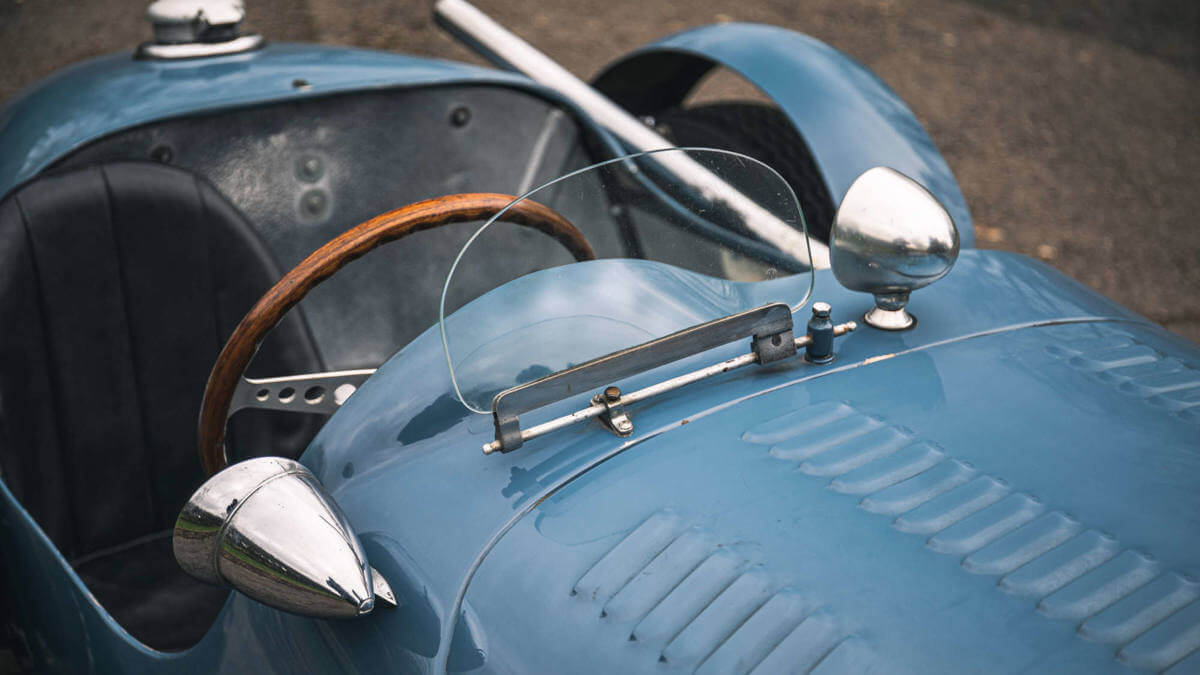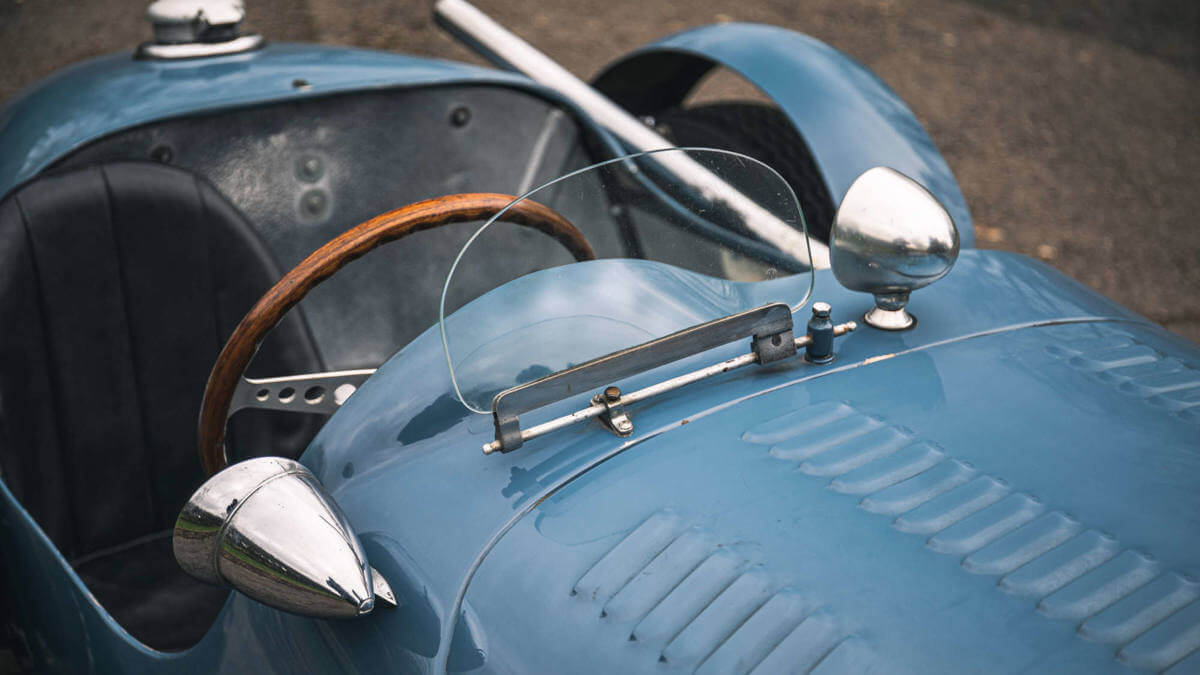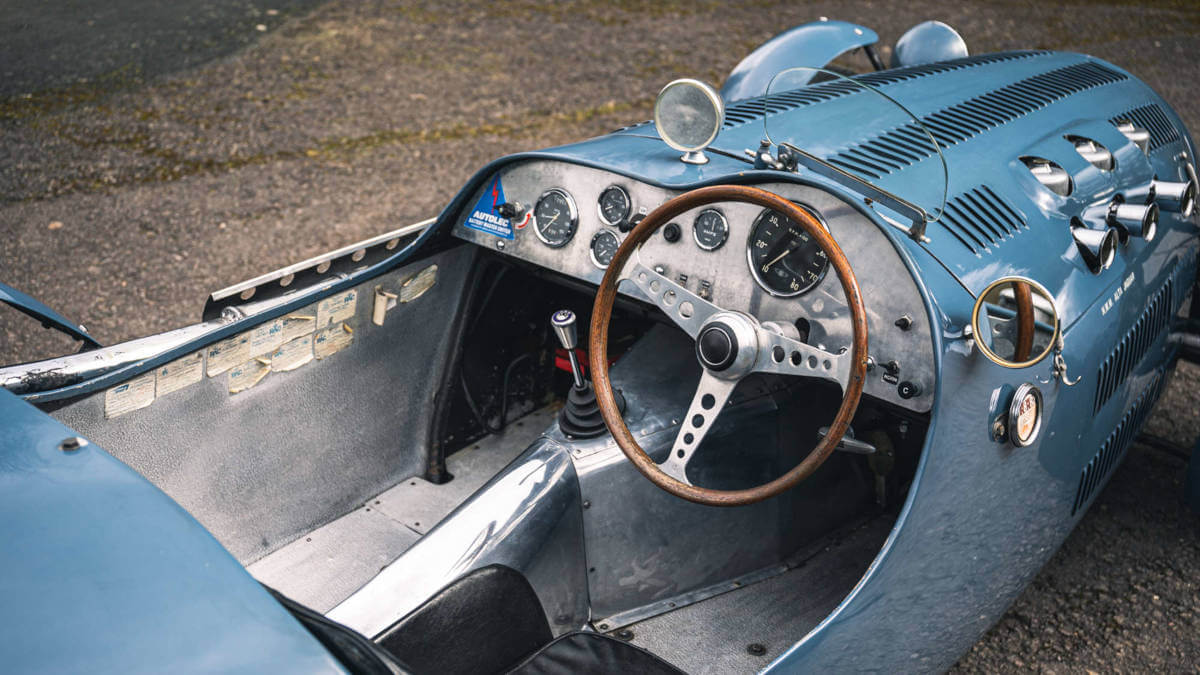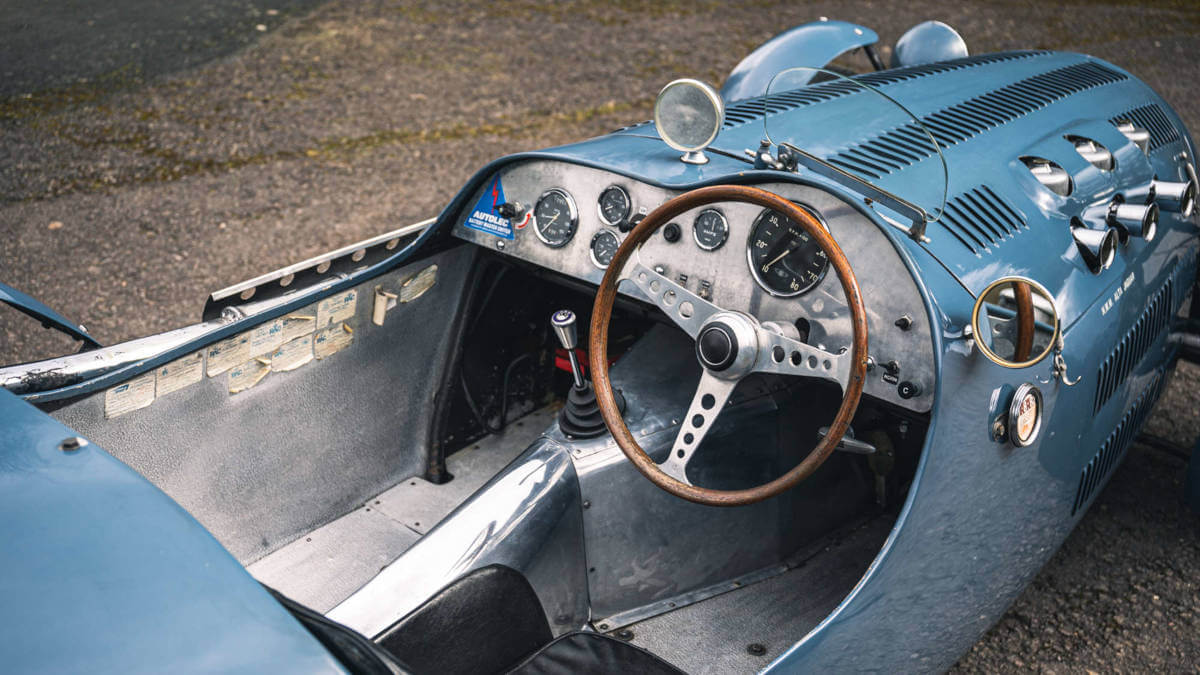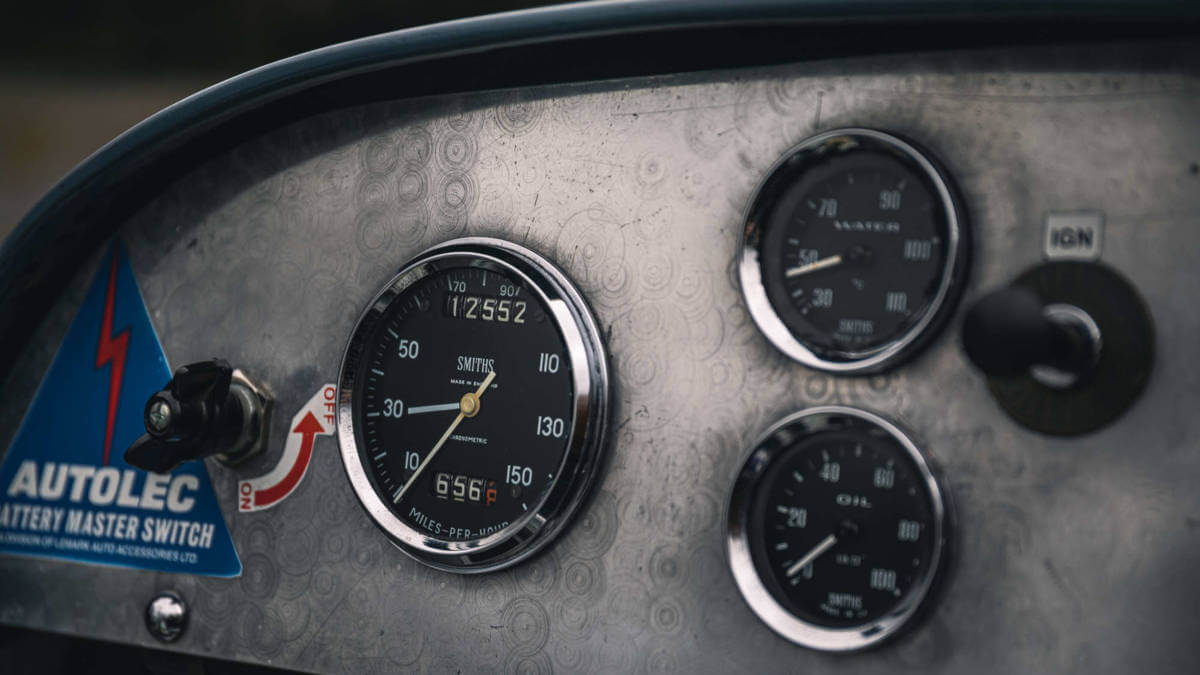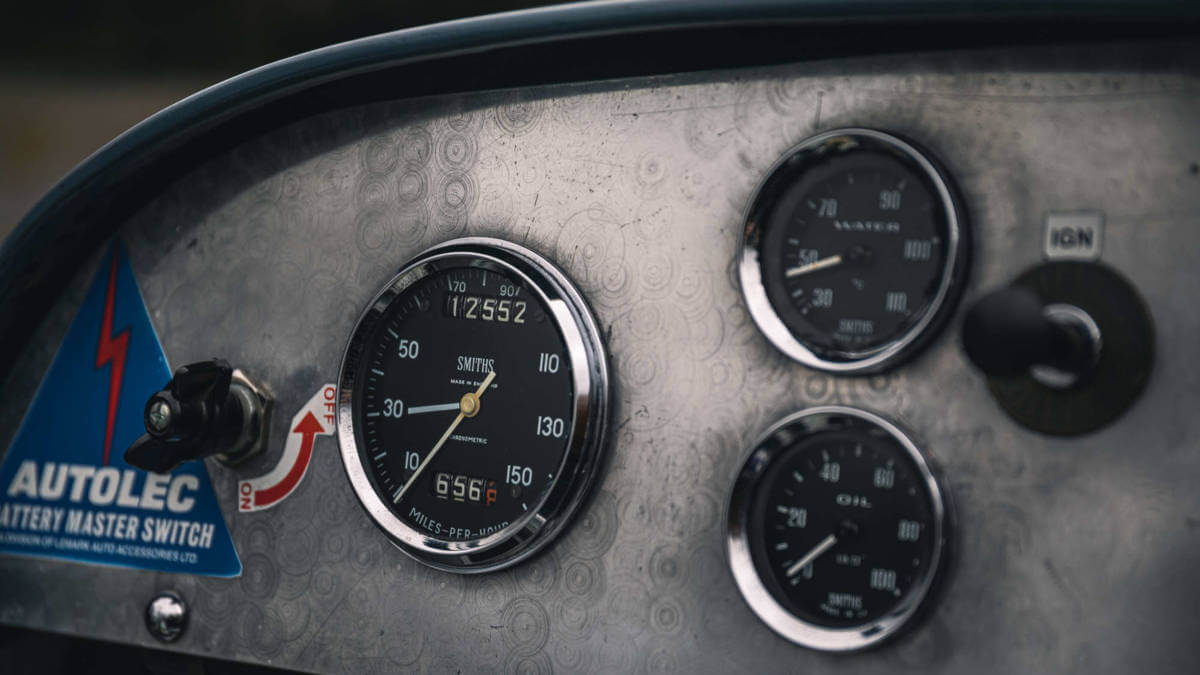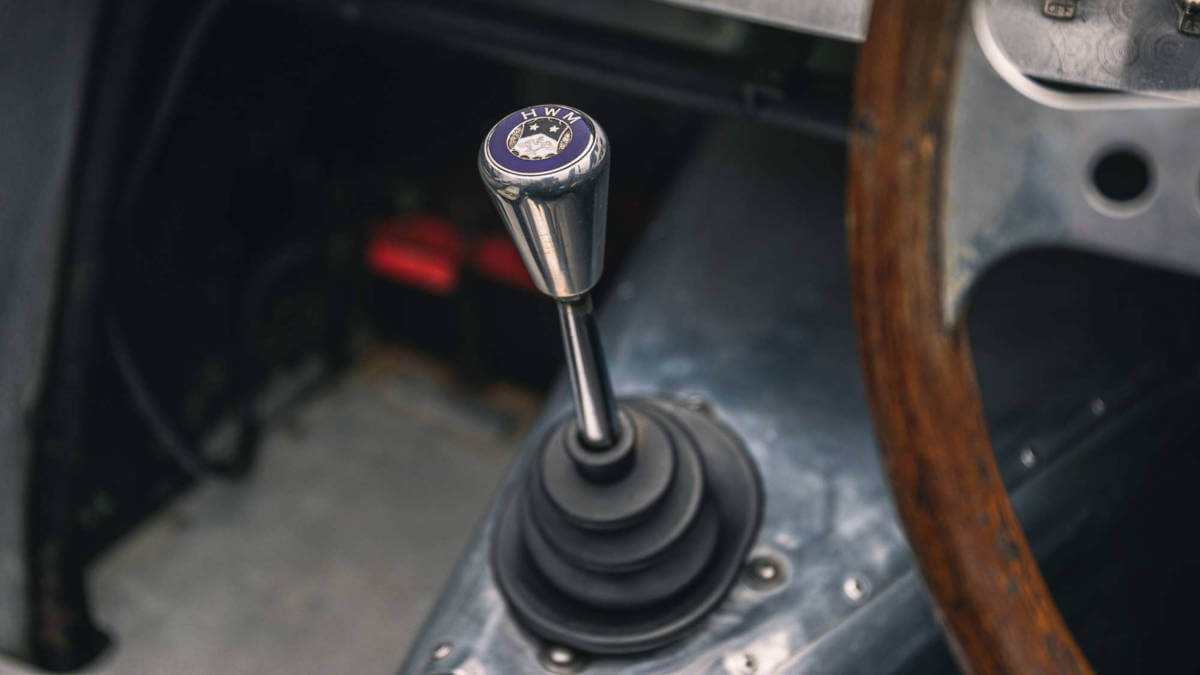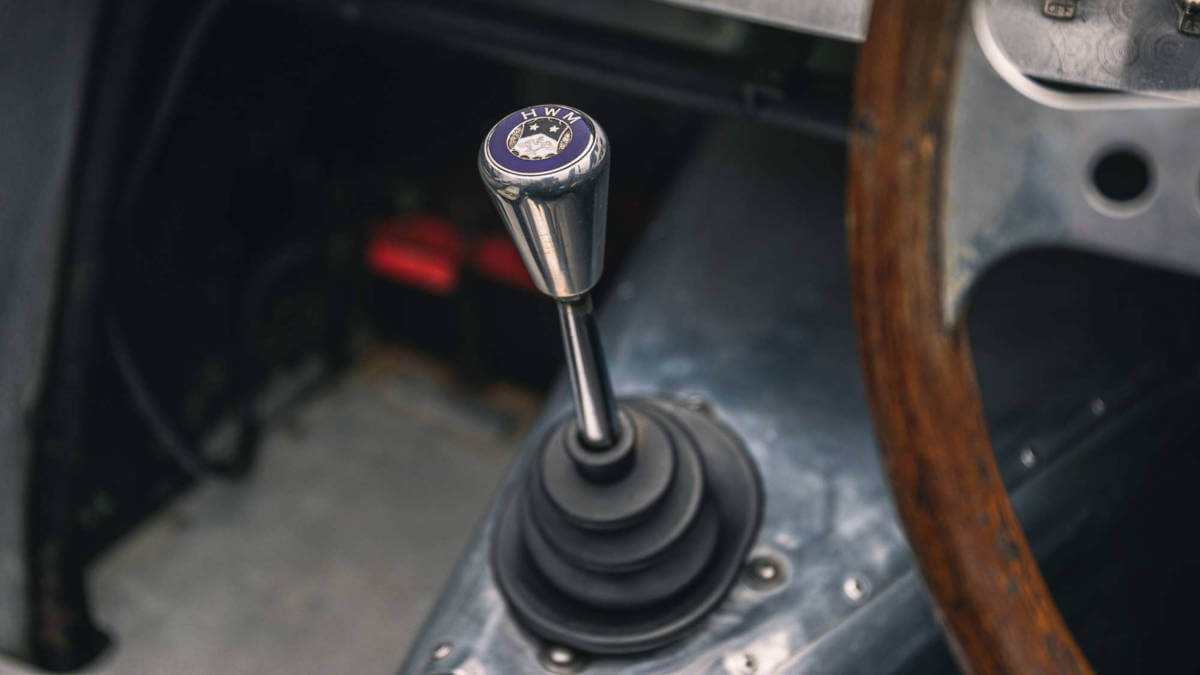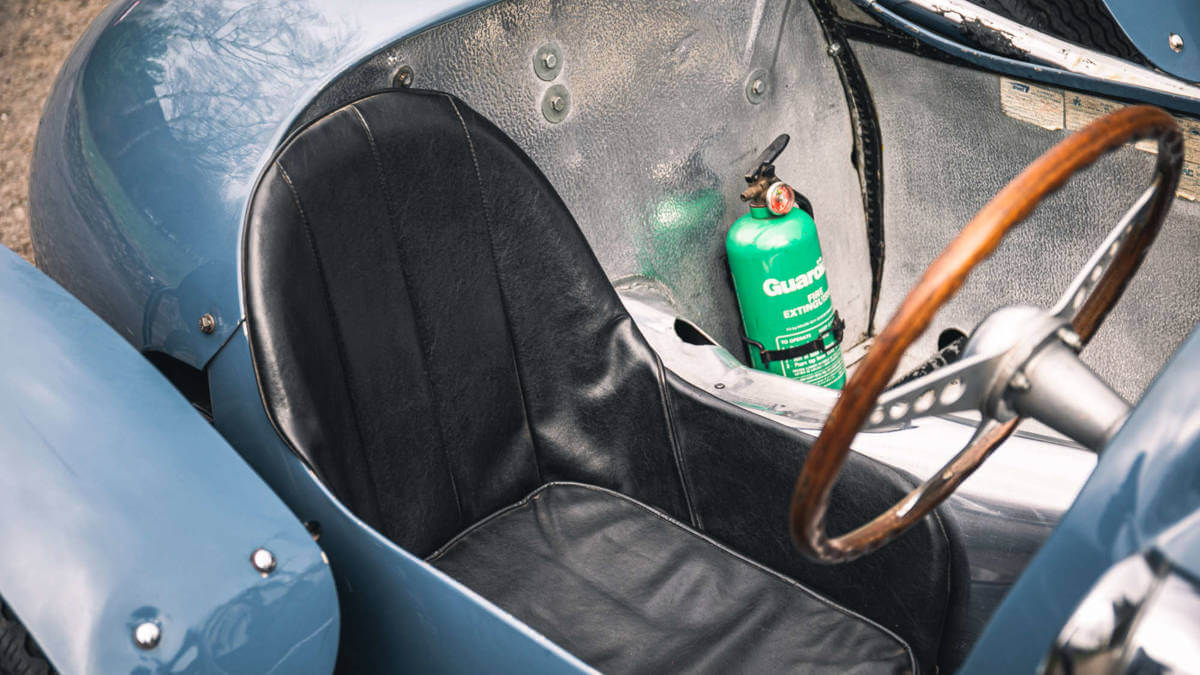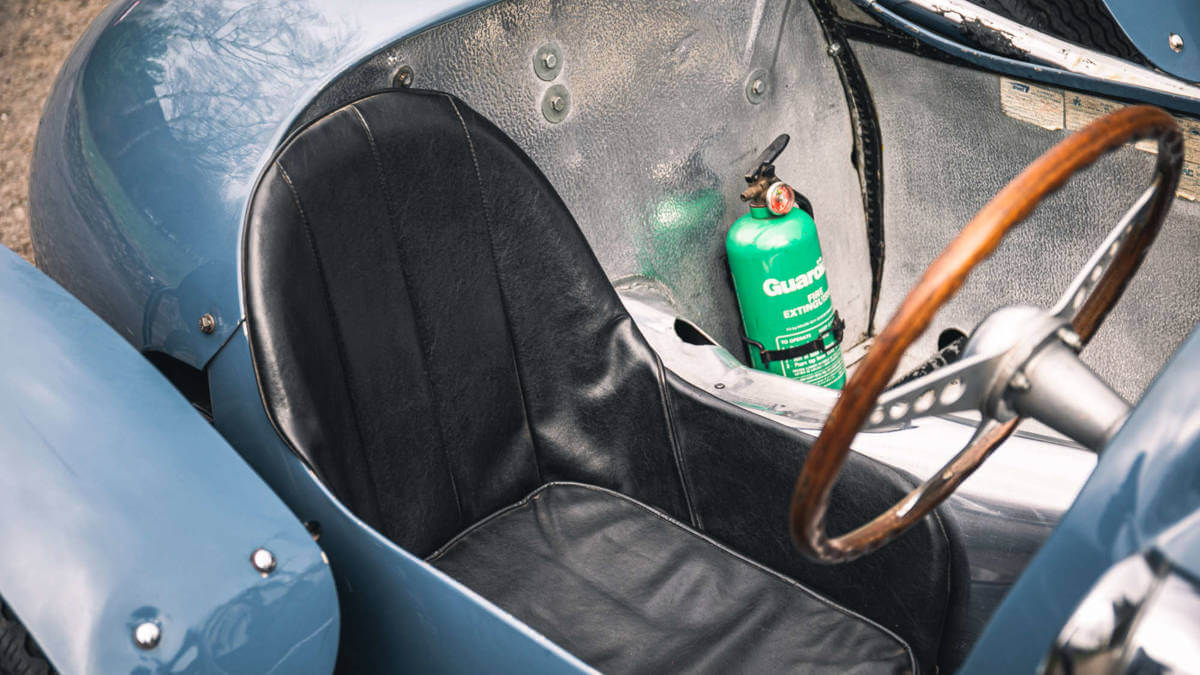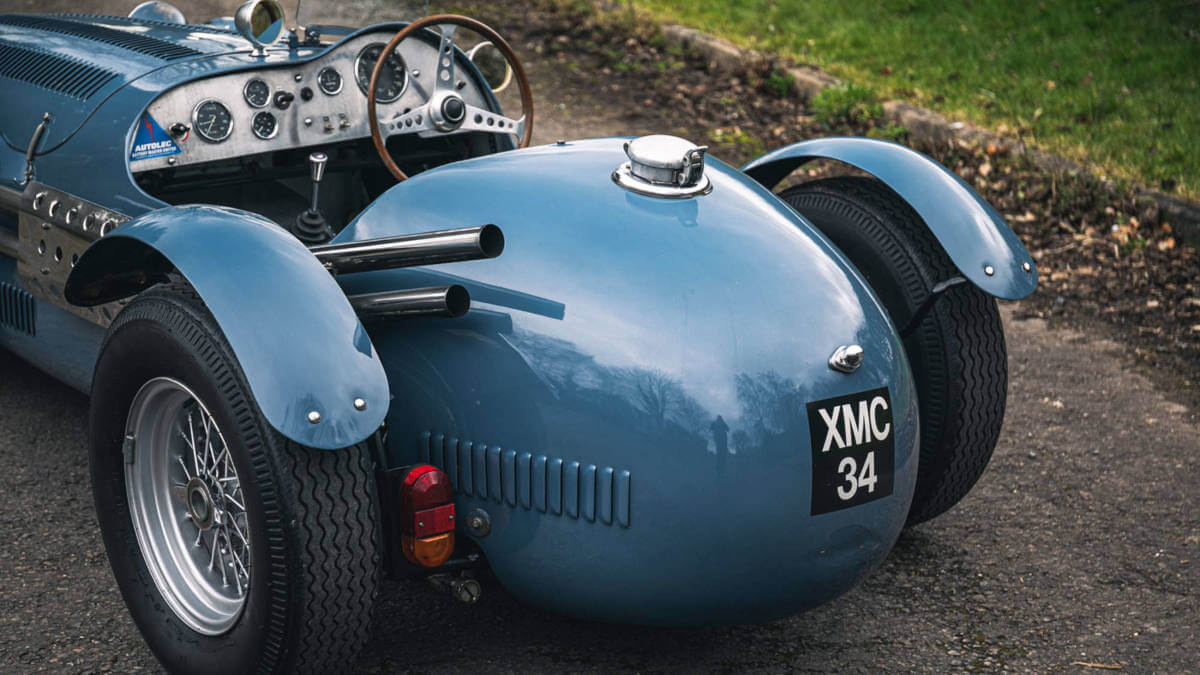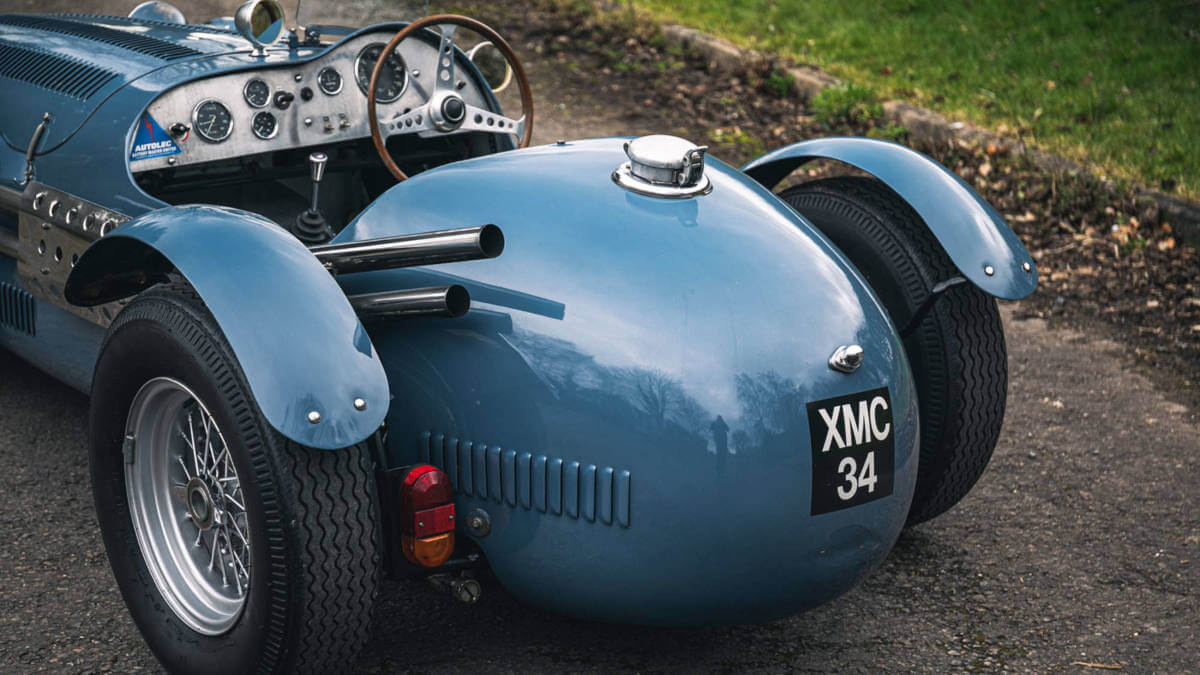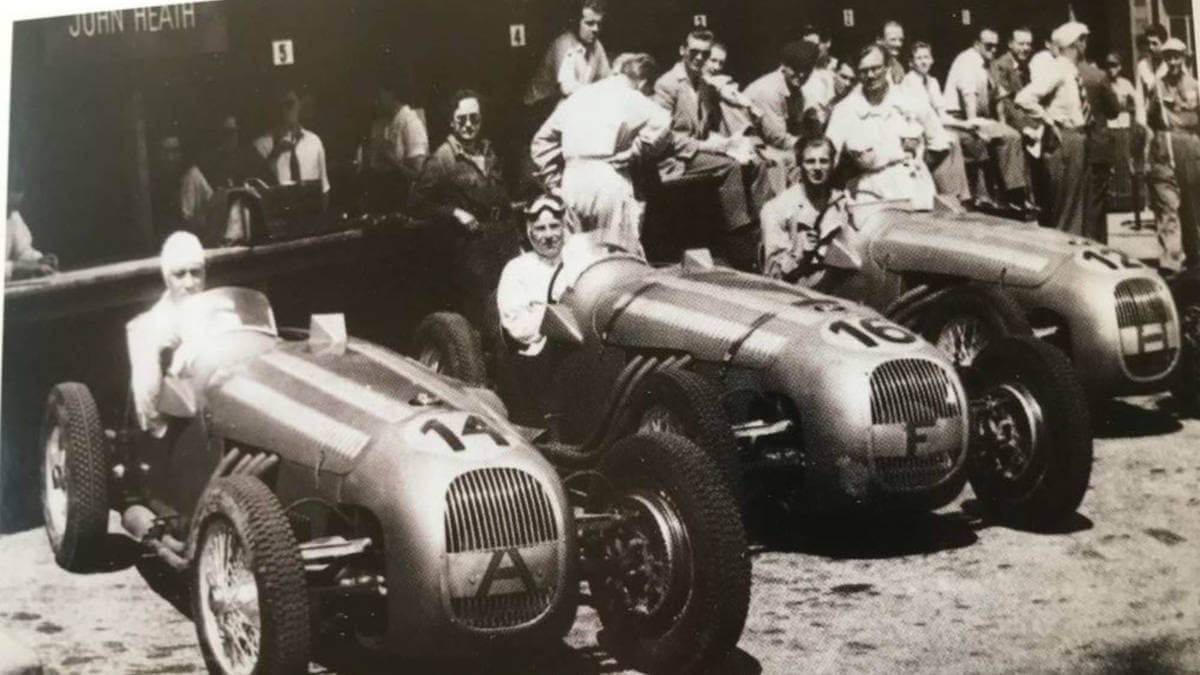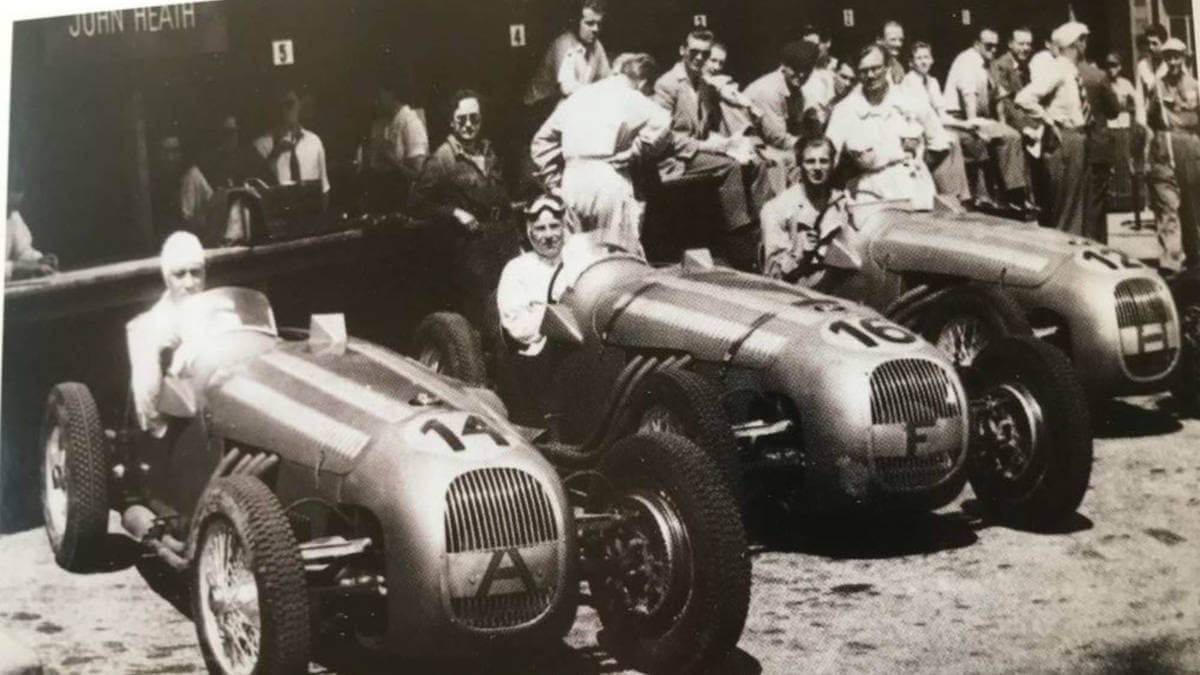 Conversion to a Jaguar engine
Silverstone Auctions will be offering the car with chassis number FB 104, the original prototype, as part of their Race Retro Live Auction on March 27 and 28. This car was driven in 1950 by Stirling Moss, John Heath, Lance Macklin, George Abecassis and Rudi Fisher. Among the 15 race participations were the Grand Prix in Reims, the Grand Prix de Geneve and the Grande Premio de Bari. After a final victory at Castle Combe in October, private racer Oscar Moore bought the car in 1951. He had it registered for public road use with the licenseplate XMC34, so that he could drive to the races on his own. He also had an inline six-cylinder engine from the Jaguar XK120 installed. This powerplant received a displacement increase from 3.4 to 3.8 liters to boost performance. Jaguar didn't offer similar modifications until some years later. HWM installed Jaguar engines itself in newer racing cars in the years that followed.
Extensive documentation included
In order to be able to finance these new developments, all examples of the HWM Alta were sold. Mr. Moore was able to keep even the newer Jaguar C-Type at bay with his car on tight, twisty race courses. He was followed as owner by Gerry Scali, a car dealer from Plymouth, and then Danny Margulies. In 1965 he sold the HWM to the present owner Terry Grainger, who raced it in various hill climbs in the British Midlands. Over the years, he had the battered original bodywork replaced with faithful replicas at Oldbury Wing and Panels Ltd. At the same time, he compiled extensive documentation on his HWM. Original letters from the car dealer HWM, still in existence today (an Aston Martin dealer since 1951), issues of the specialist magazine Autosport and period pictures of various races are included as well as two books by Simon Taylor. At the auction it is expected to fetch a hammer price between £ 500,000 and £ 575,000.

Images: Silverstone Auctions