Automotive
Frazer-Tickford Metro
Aston Martin is known as a manufacturer of GTs, sports cars and some sporty sedans. Recently, an SUV was added to the model portfolio for the first time. Hardly anyone remembers the excursion into the small car market that the British company made ten years ago. Based on the Toyota iQ, the Cygnet was created with an independent front end and luxurious equipment. The target of 4,000 vehicles turned into just 593 units. If you now think that the Cygnet is the only small car in which Aston Martin was involved, you are mistaken. A similar project was already underway in the early 1980s. The basic car in this case came from the British Leyland group and was normally called MG Metro. Although the Aston Martin brand logo was stuck to the rear, the converted car didn't carry this brand in its name. Instead, the lettering "Tickford" was written across the rear.
Sporty look all around
On the side badges behind the front wheels, the Tickford lettering was combined with the Aston Martin logo. Tickford was a coachbuilding business that David Brown had added to his group of companies shortly before. Instead of using one of British Leyland's various car brands for distribution, the British group, together with the sports car manufacturer, opted for Frazer from Northamptonshire. Tickford took care of the design and construction of the body attachments as well as the interior. This received high-quality leather on the seats, steering wheel, dashboard and door panels, high-pile carpet from Wilton and a stereo system with graphic equalizer from Uher. On the outside, fender flares with matching bumpers and sill trim provided a sportier appearance. Four Marchal fog lights were integrated below the front bumper. Standard equipment also included alloy wheels and a sunroof.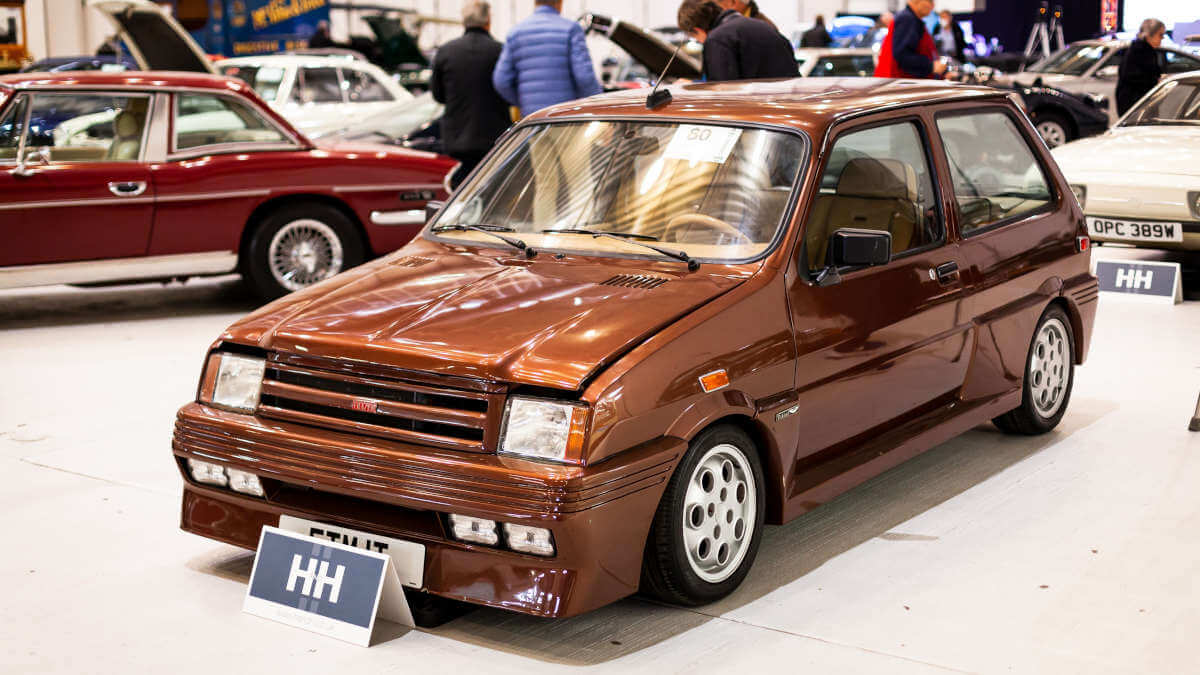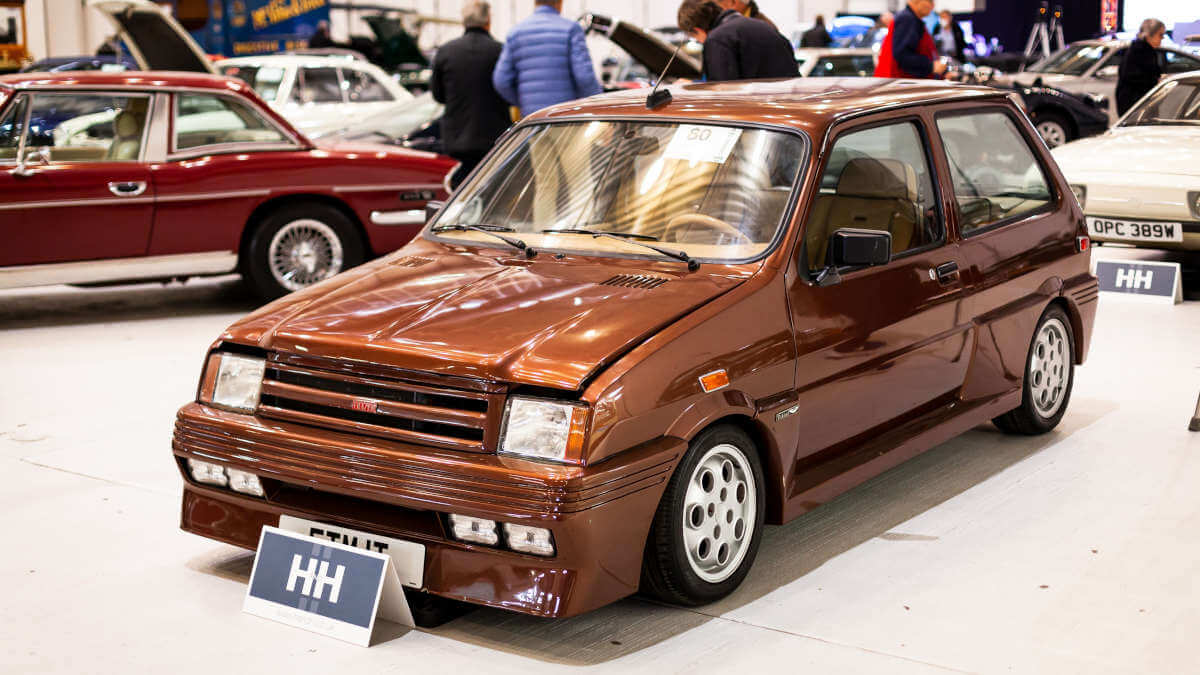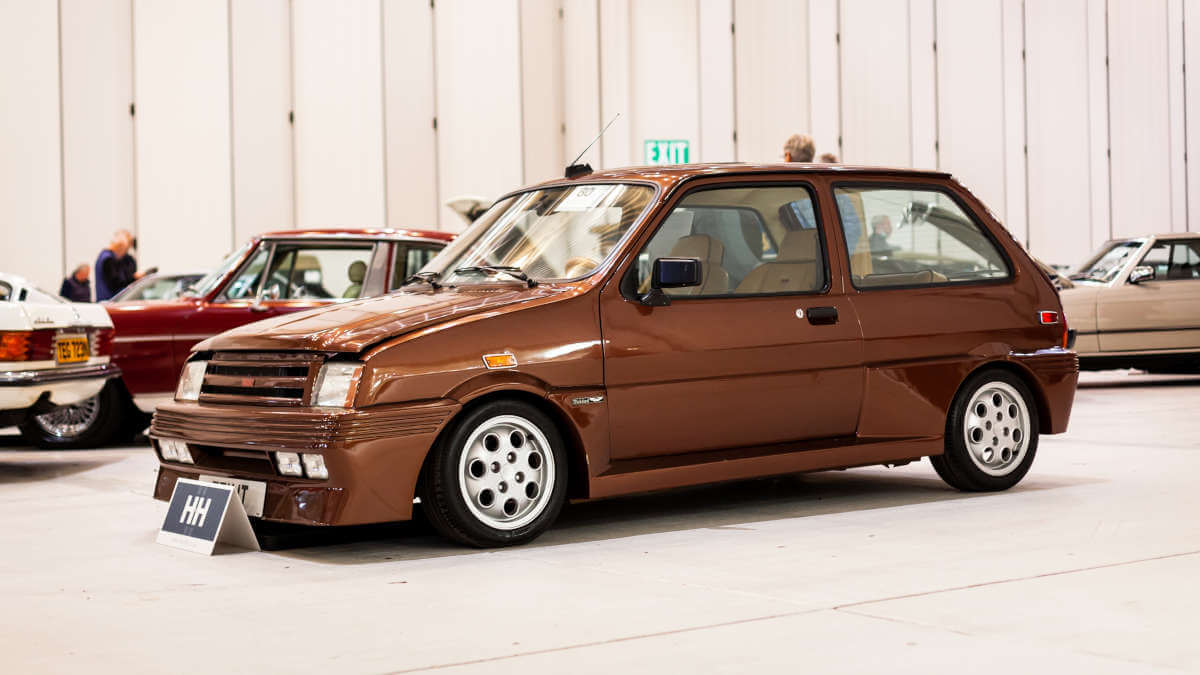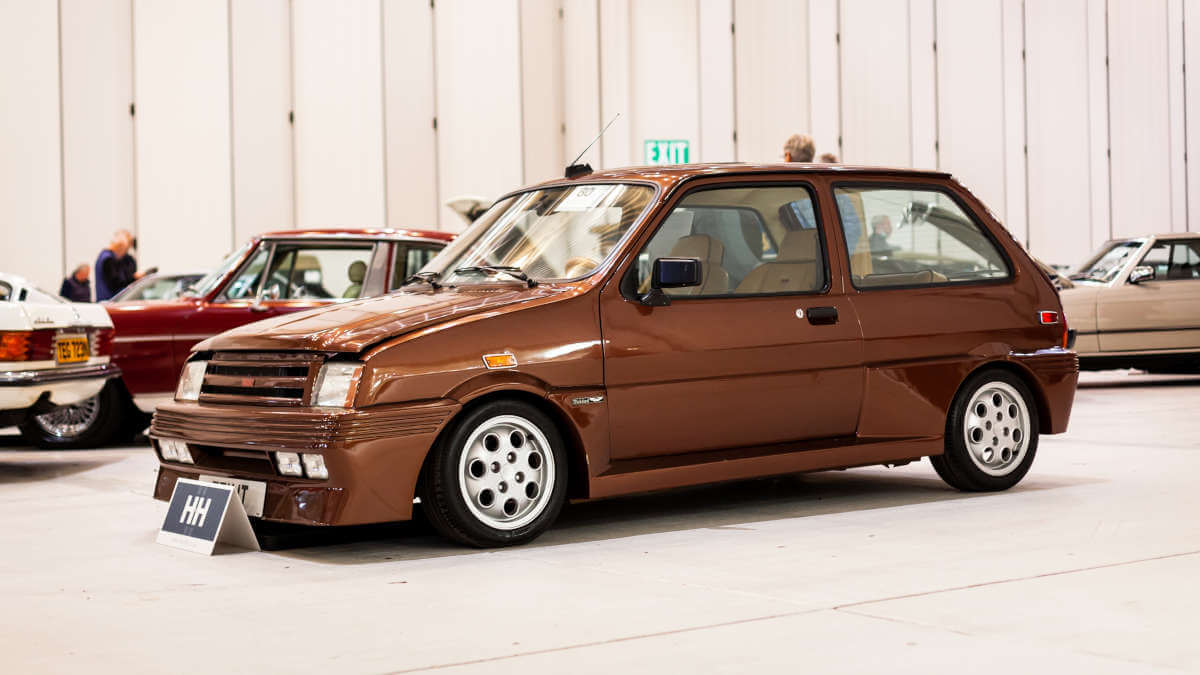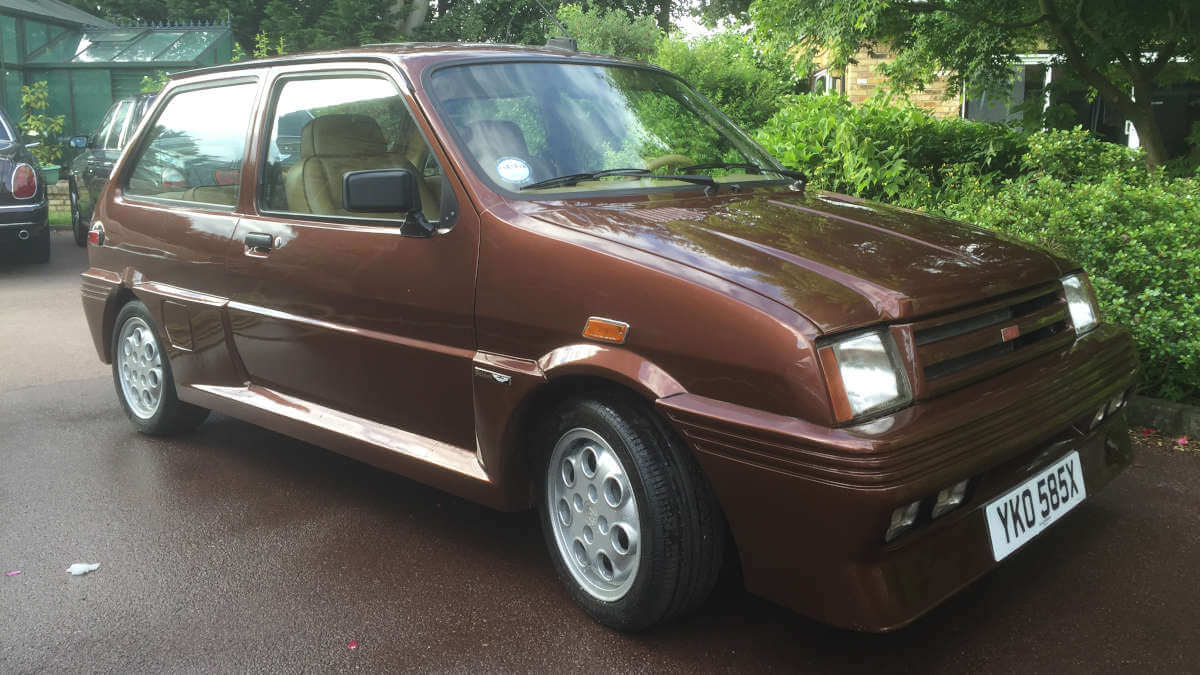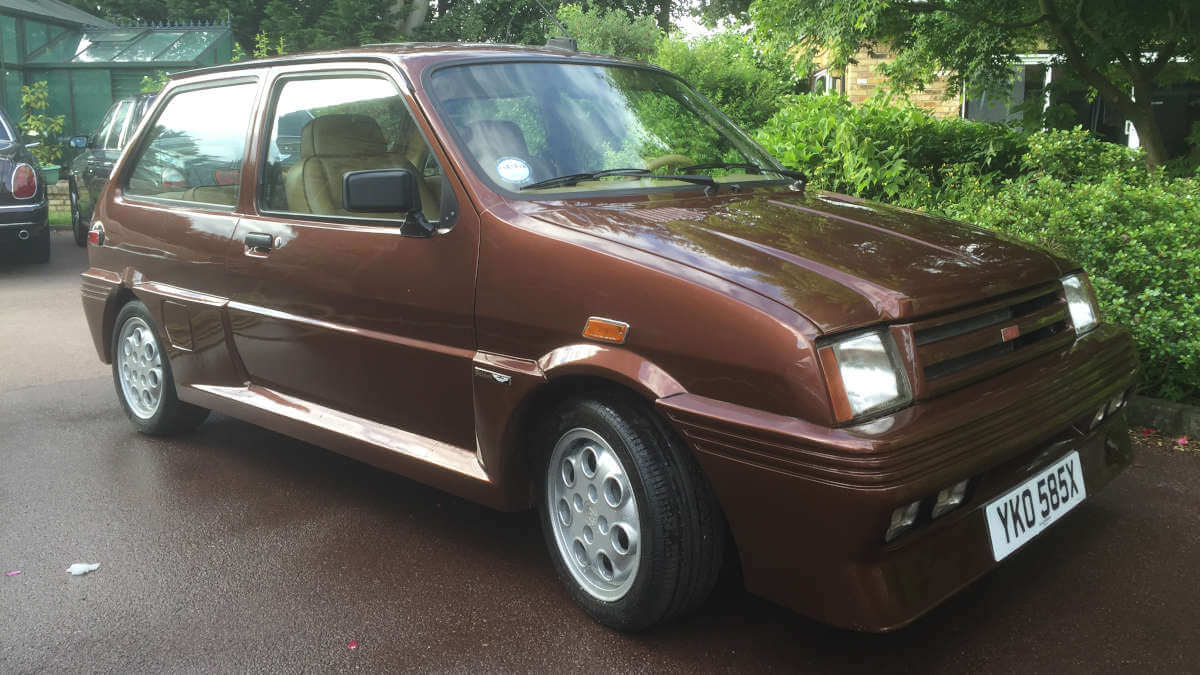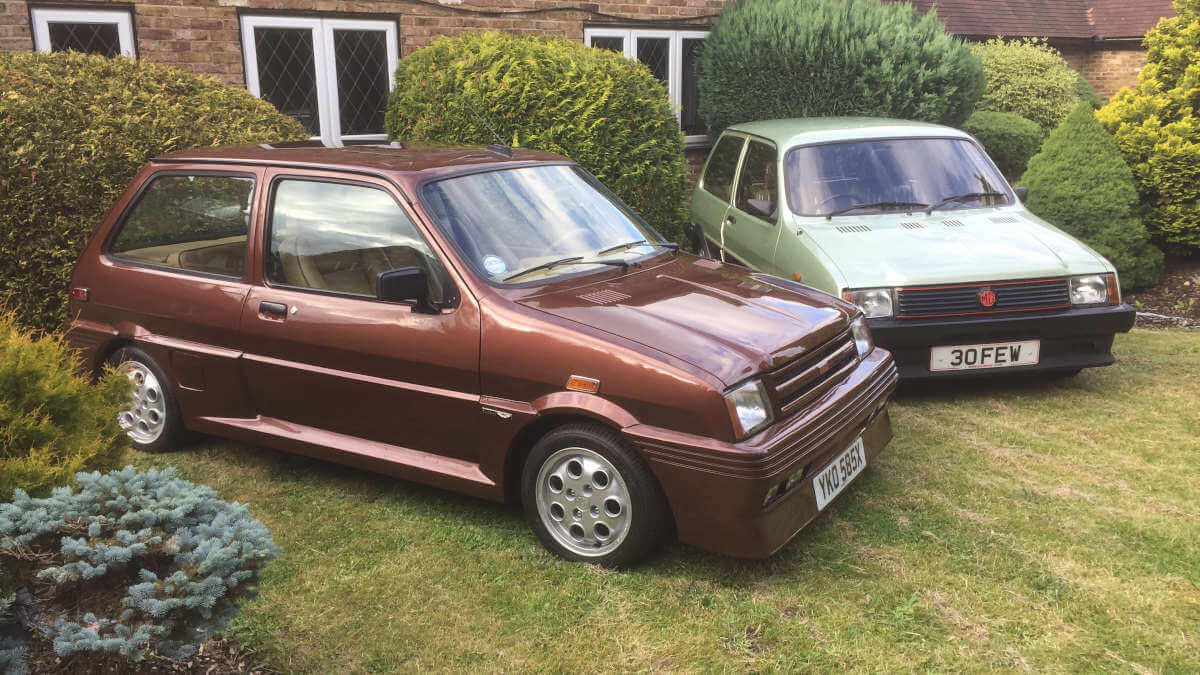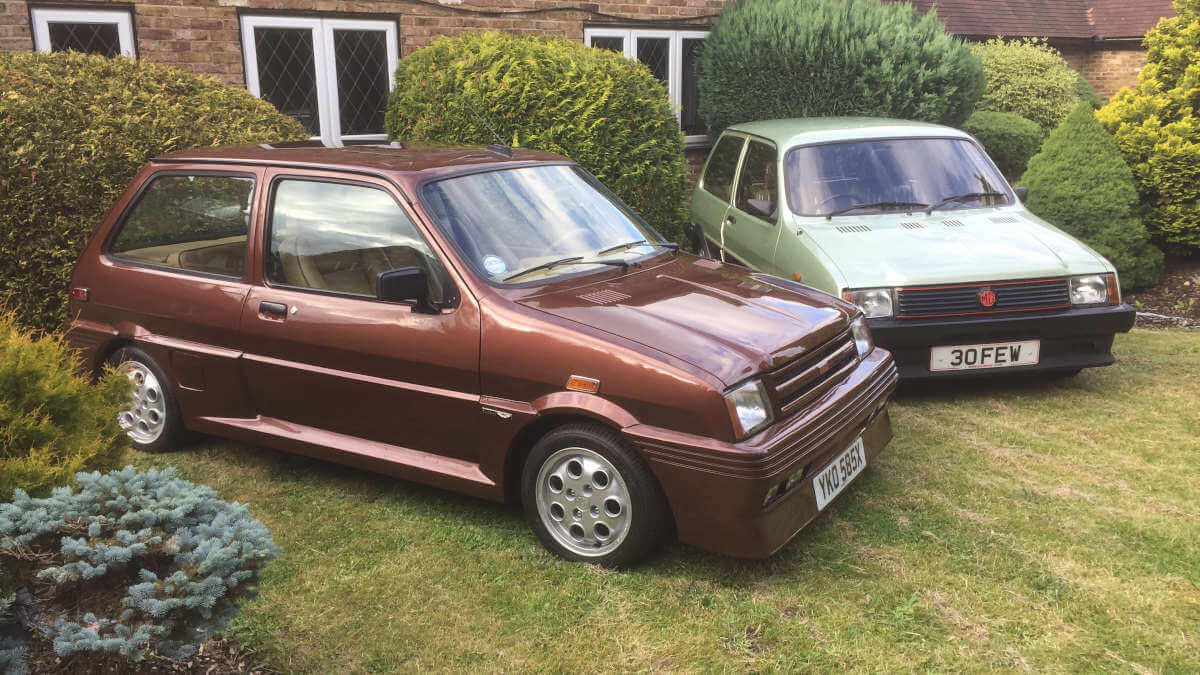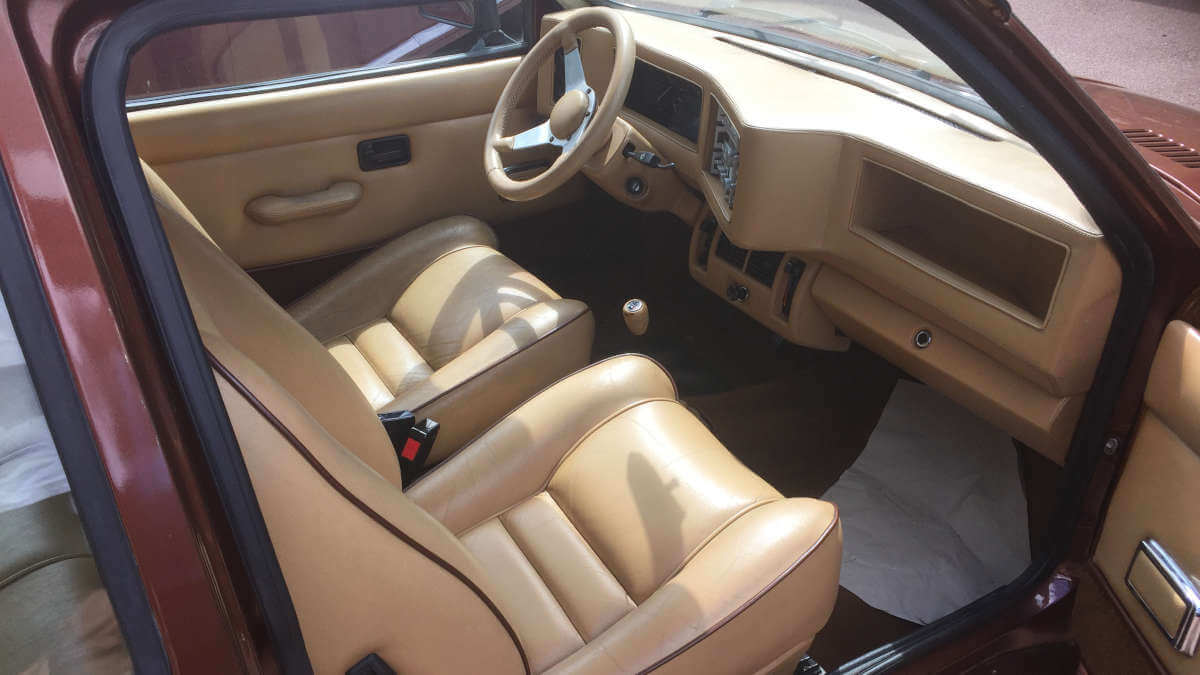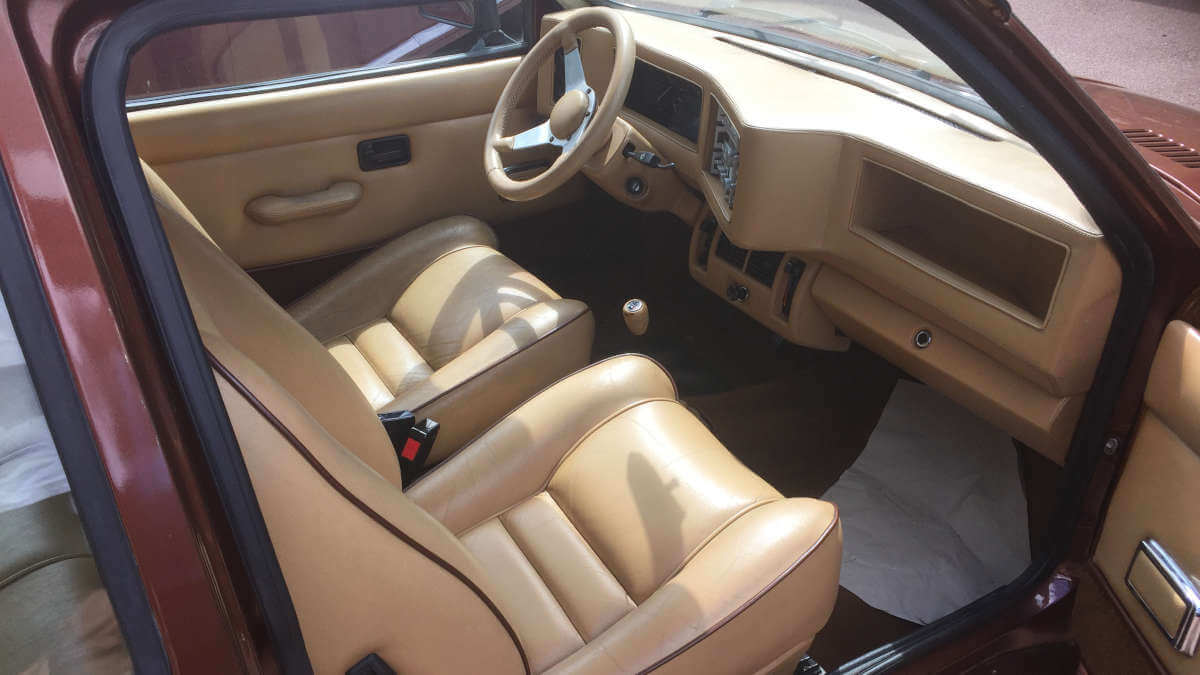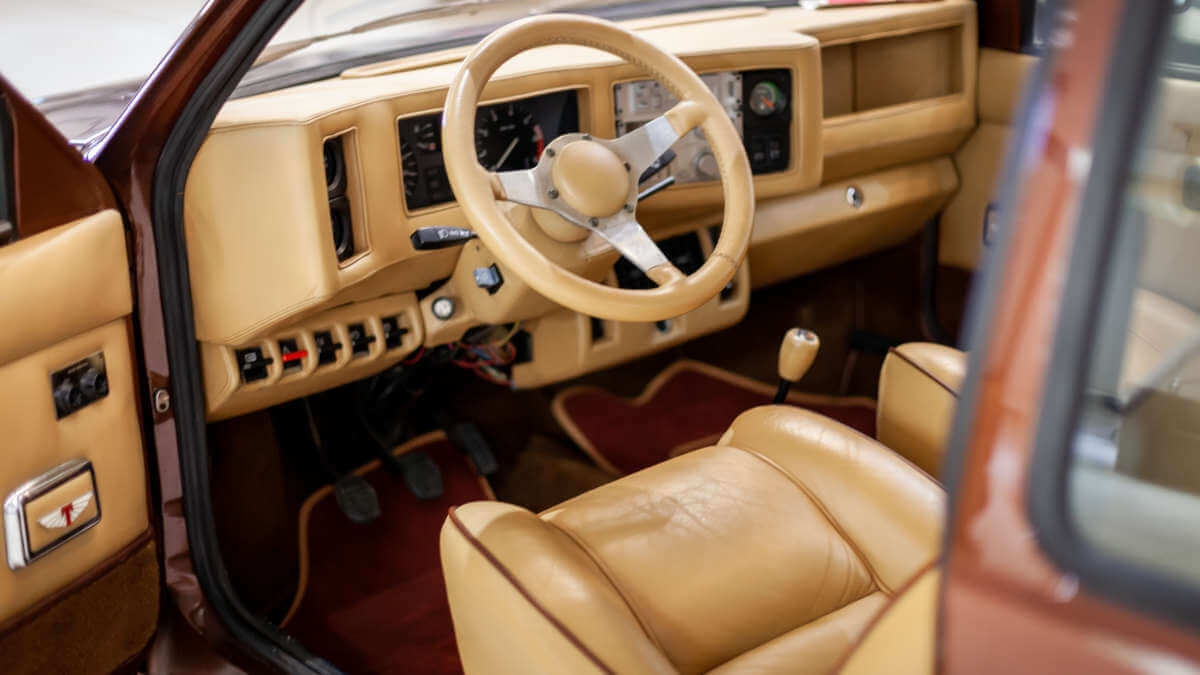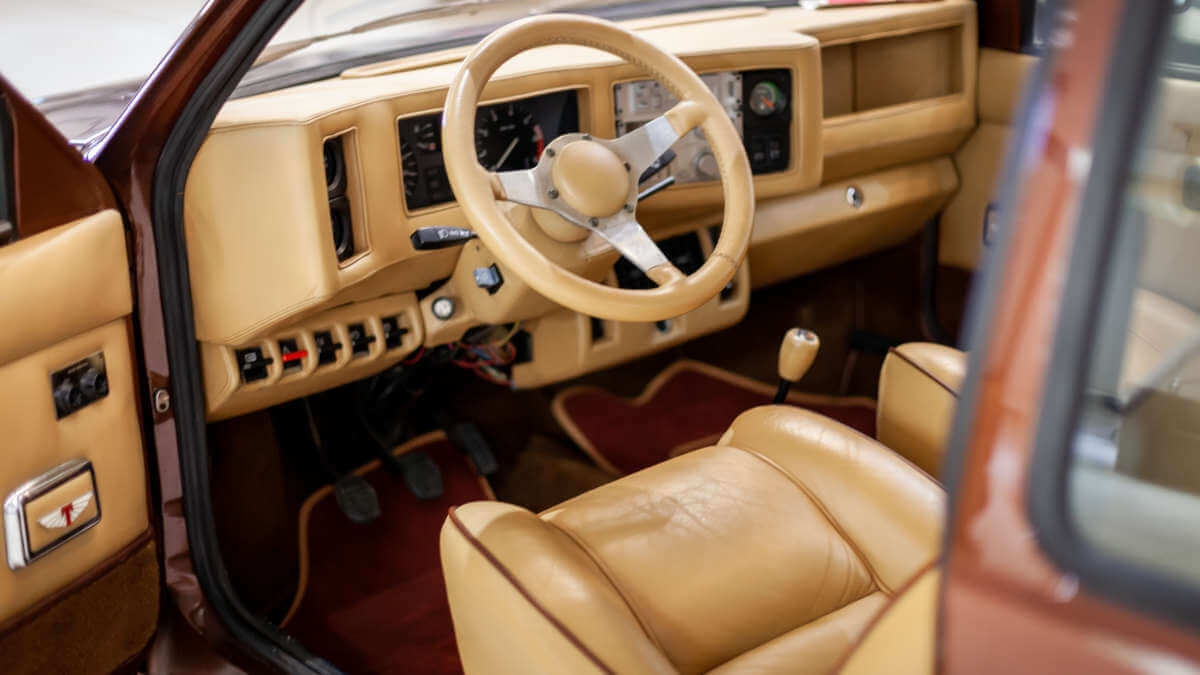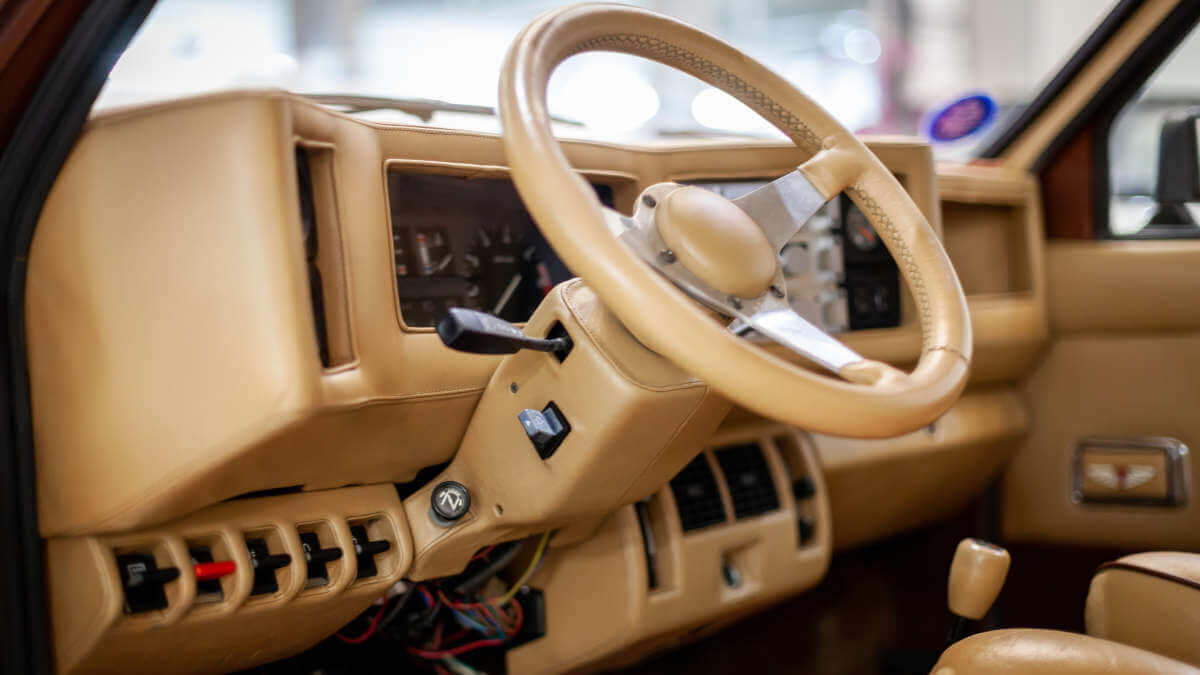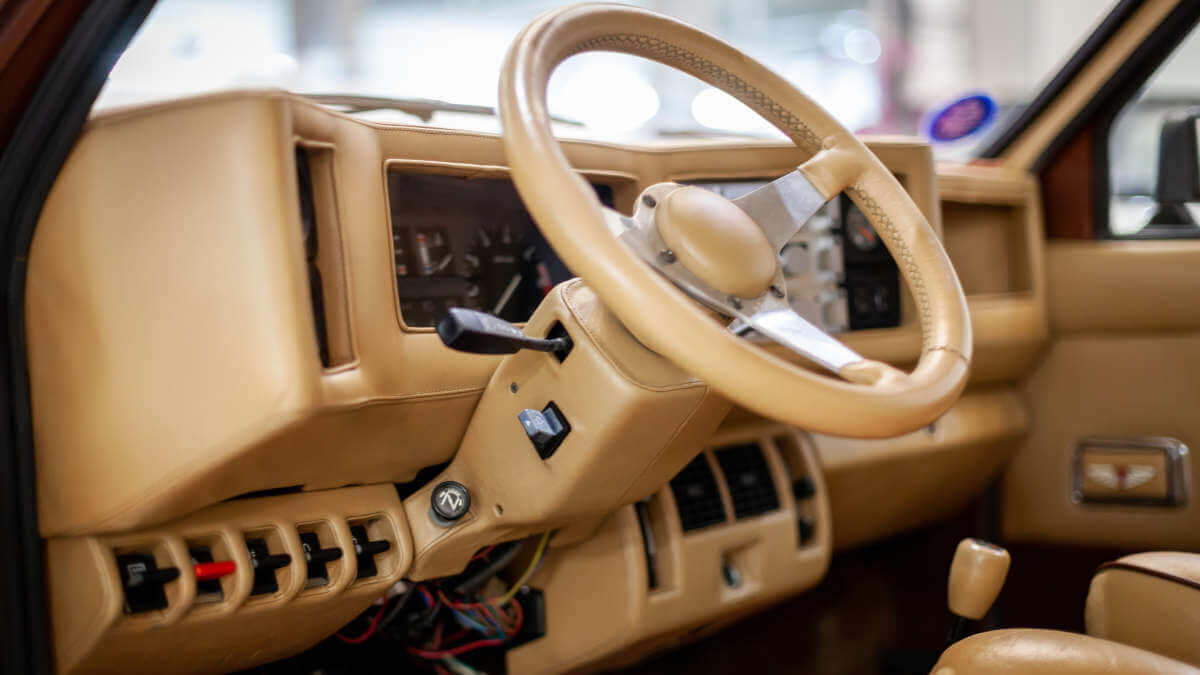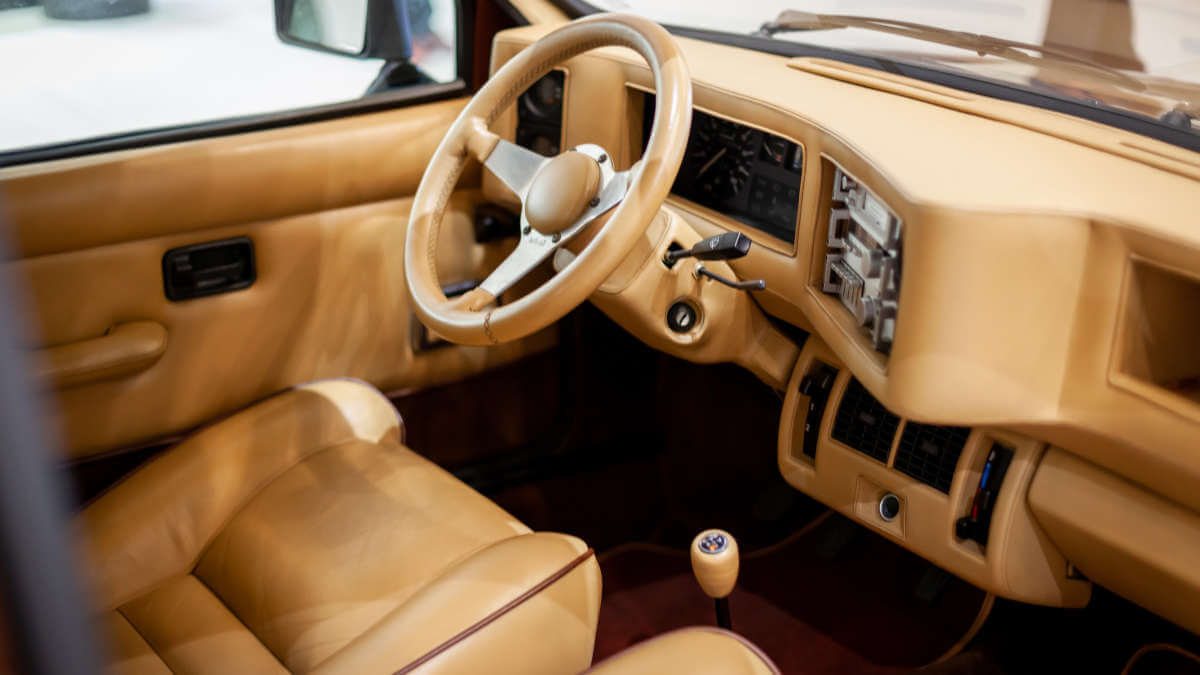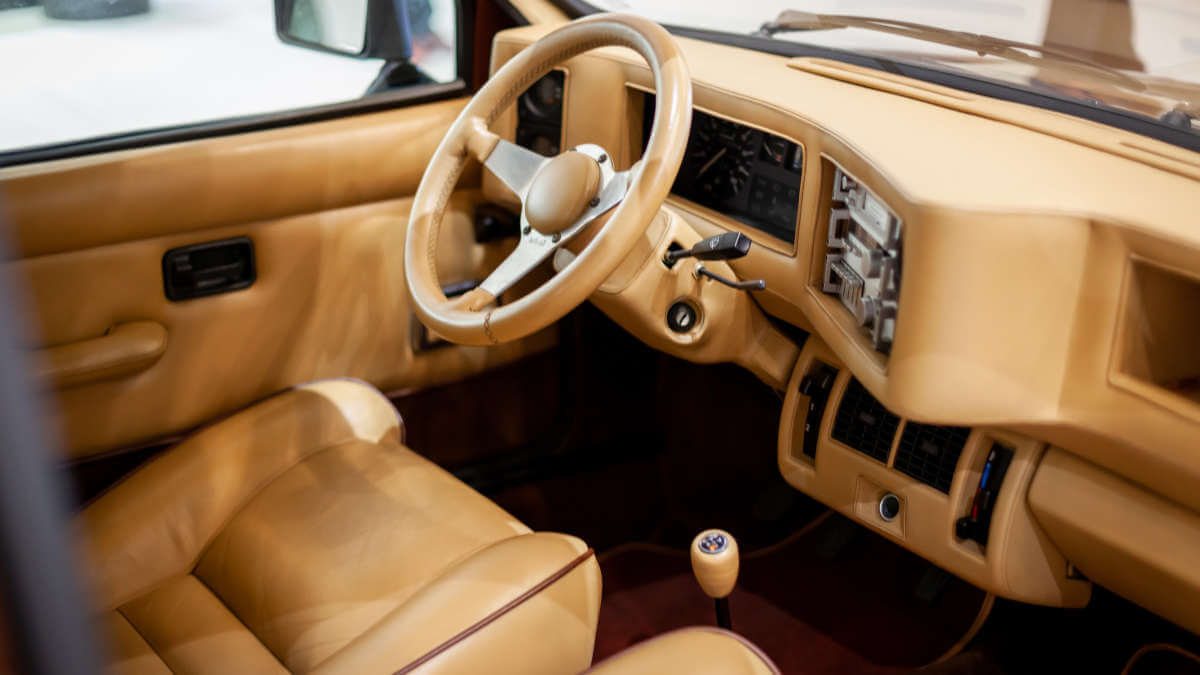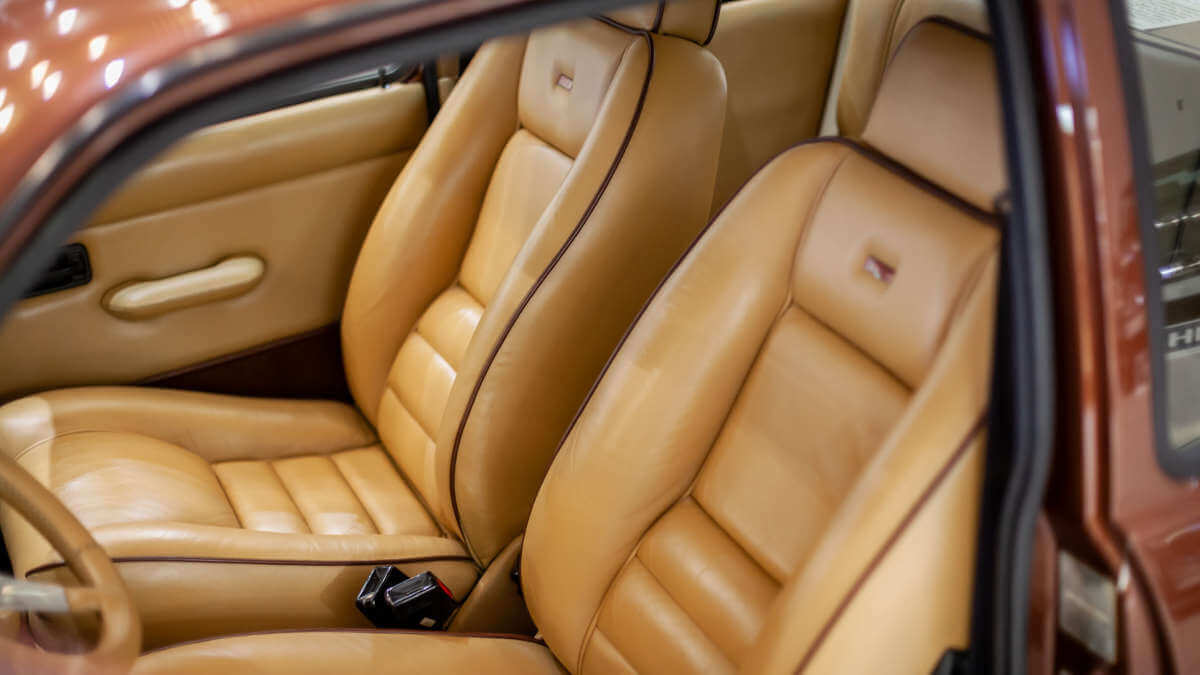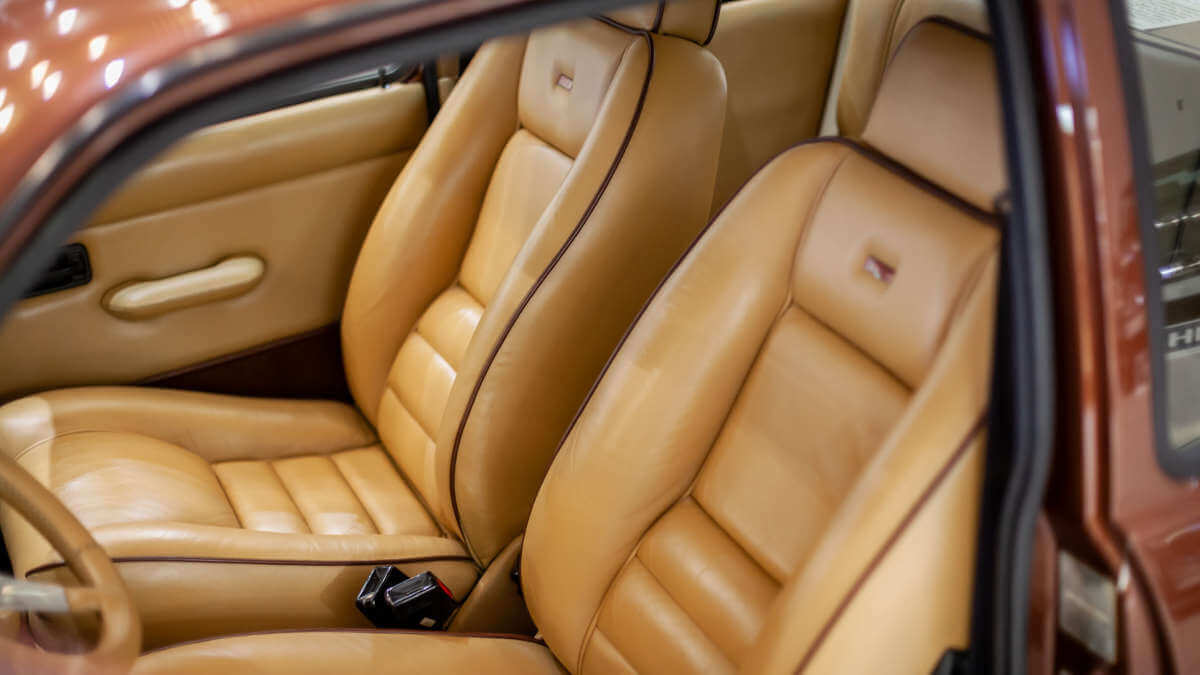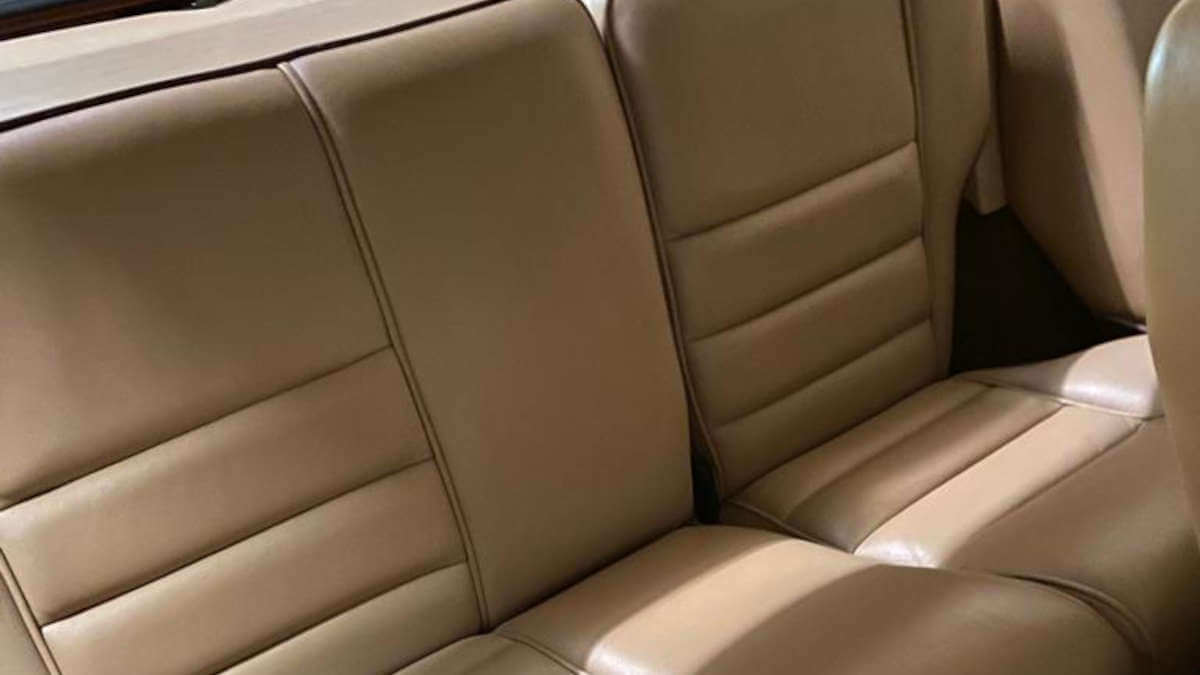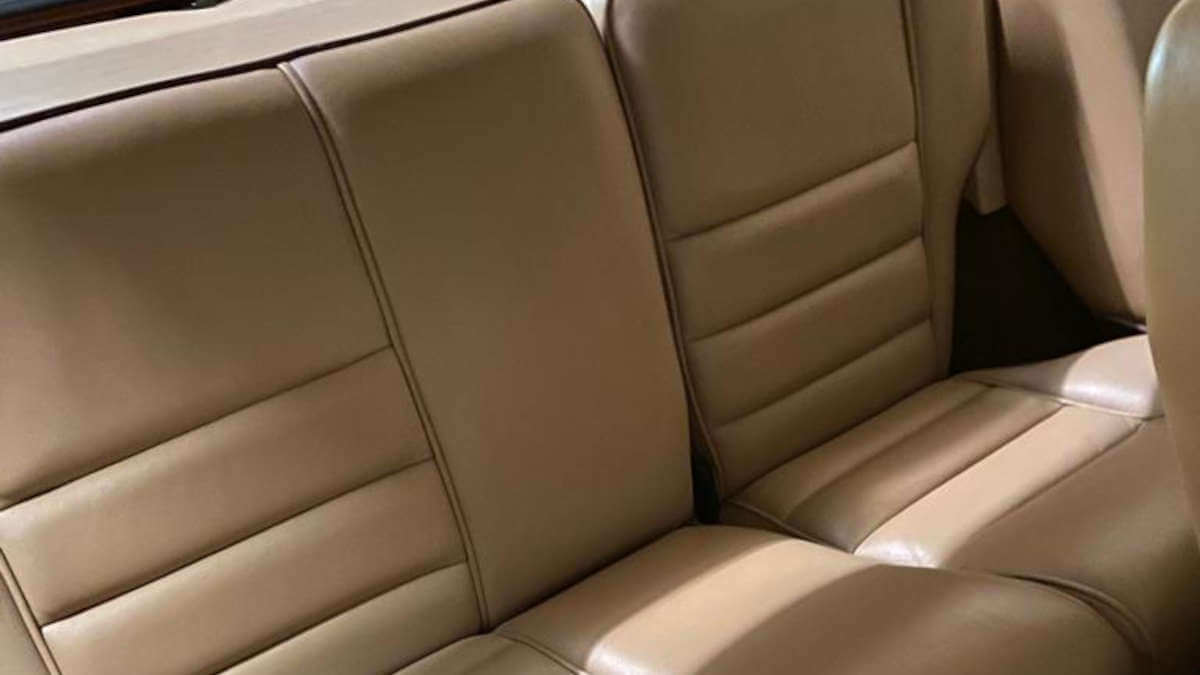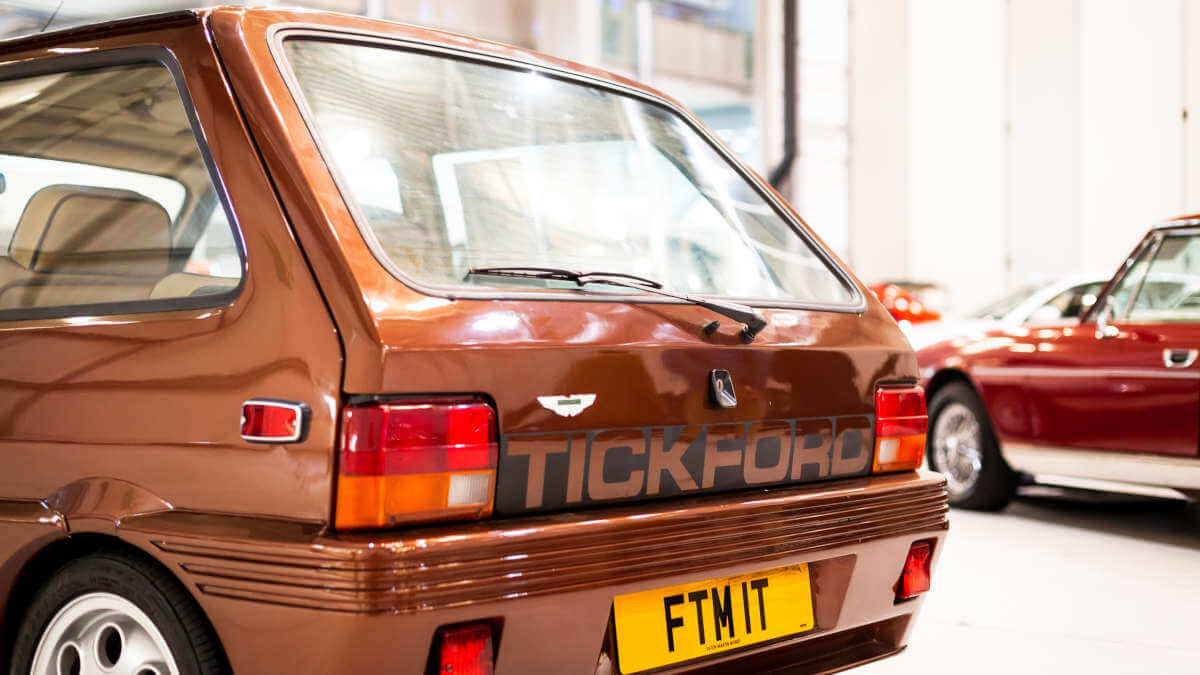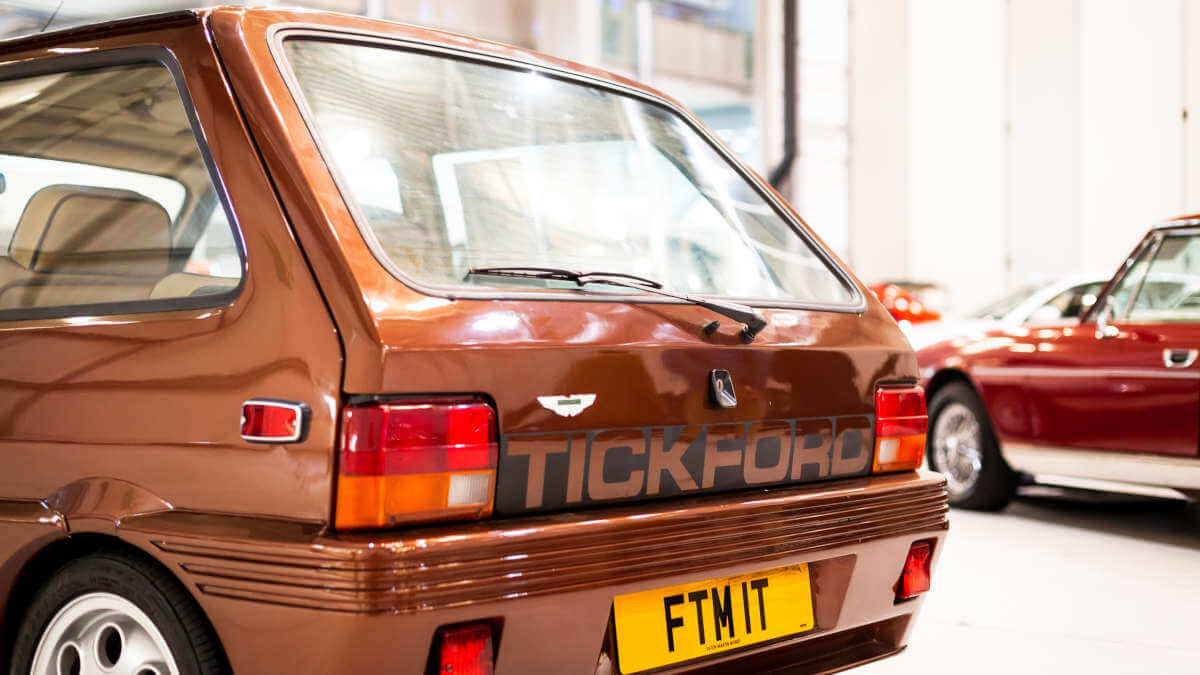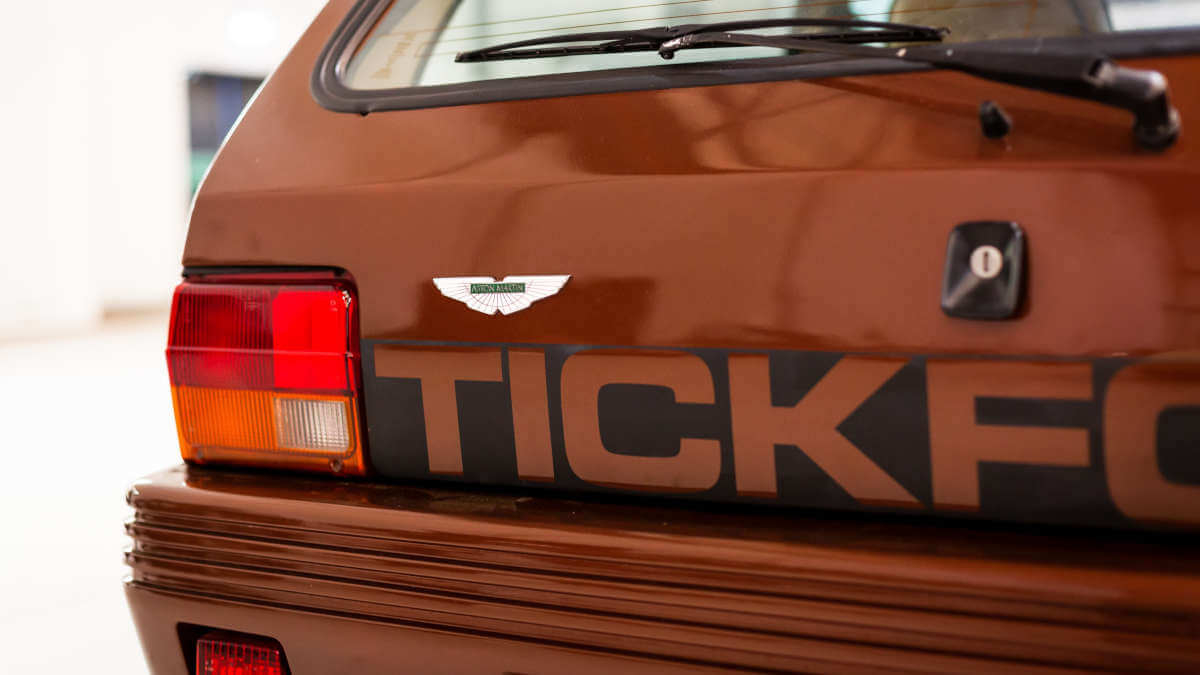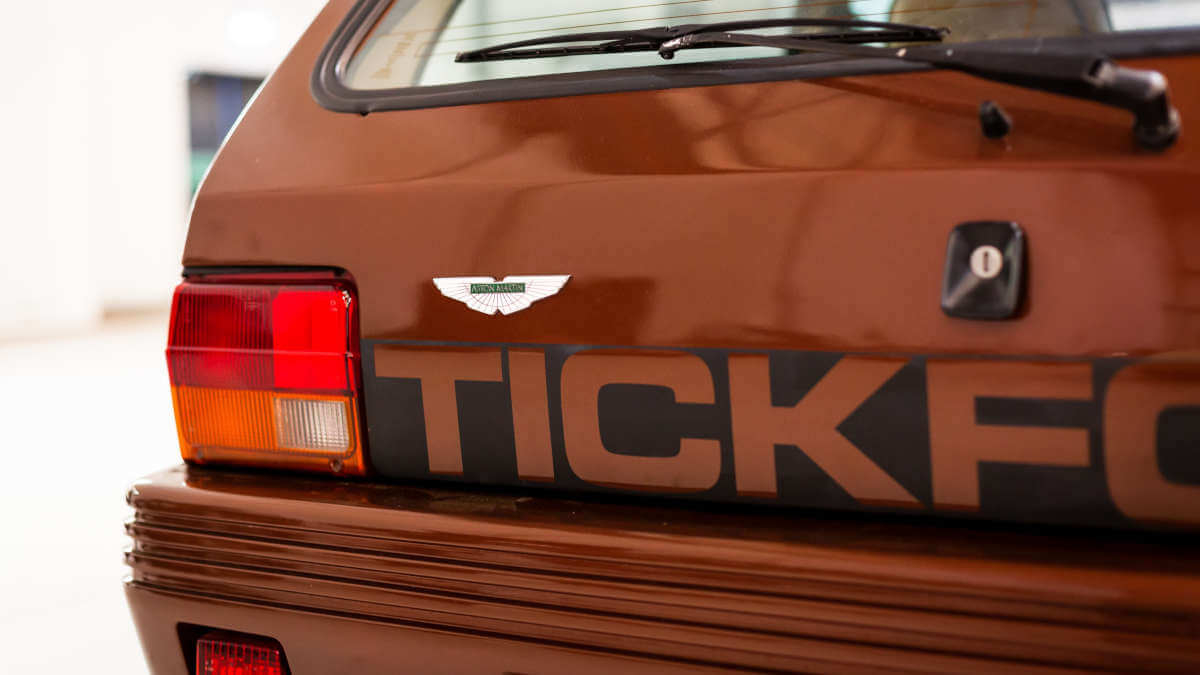 More power and a sport suspension
Meanwhile, Frazer and Aston Martin were working on the MG Metro's four-cylinder engine. From a displacement of 1.3 liters, 80 hp was generated by means of twin-choke Weber carburetors, a sharper camshaft and a flow-optimized cylinder head with larger valves. This was 12 hp more than the standard Metro. Only the Metro Turbo, with its 95 hp, had more engine output from the factory. Combined with a sport suspension, the Frazer-Tickford Metro was given excellent handling. Due to the base price of £ 11,600, however, distribution was limited. For this sum one got at the same time vehicles like a Reliant Scimitar GTE or a Ford Granada 2.8i, while the Porsche 944 cost less. In total, only 26 examples were built, three of which were left-hand drive for the US market.
One of three LHD cars auctioned
In 1982, the British dealership Dutton-Forshaw Maidstone ordered a new LHD MG Metro 1.3 S on behalf of Wendal "Rick" McBride. McBride worked as an official photographer for Ferrari and other sports car companies. Rumor has it that he tipped De Tomaso off to the model name Pantera. He had his new Metro taken to Tickford without any test drive to arrange for a conversion to the Frazer-Tickford Metro. The goal was to exhibit the car at the 1982 Los Angeles Auto Show. For this purpose, the Metro was completed just in time and was transported by air freight. Matching the paint in "Cairngorm Brown", this example received leather in "Saddle" with chocolate piping and matching color carpets. The headliner was finished in beige Alcantara. After the Auto Show, the car remained in Beverly Hills on English registration for some time. After McBride's passing, it moved to a British car collection. Now H and H auctioned the car in Duxford.

Images: H and H