Automotive
Citroën Visa 1000 Pistes
The Group B era in the World Rally Championship has produced many interesting cars. But hand on heart, would you have known that Citroën was involved with more than one model? If you're interested in rallying, you're probably familiar with the hapless BX 4TC. However, there was a first attempt to enter the smaller displacement Group B category two years earlier. This category is less well known because it wasn't considered for overall wins. Instead, it was aimed at private drivers and car dealers who wanted to generate additional publicity with rally entries. As a result, the Citroën Visa 1000 Pistes is also a rather unknown car. As with all Group B designs, 200 road-legal examples were produced for homologation. Compared to some of its competitors, this compact car is visually close to its normal production brothers.
Homologation model for Group B
As early as 1981, 200 examples of the Visa Trophée were produced for Group B homologation. However, this car had only 100 hp and front-wheel drive. The similarly designed Visa Chrono followed a year later. The Visa 1000 Pistes went much deeper technically. In order to make a real rally car out of the Visa at all, Citroën had to make extensive modifications to the small car, which had been on sale since mid-1978. These changes mainly affected the area underneath the body and were made to all model versions from a facelift in spring 1984 onwards. The main reason for this was the introduction of the new generation of XU engines from the collaboration with Peugeot. They were larger than the previously used four-cylinder engines and required new mounting points. Accordingly, Citroën had to rebuild the front end, including the suspension. However, this also meant that the powerful versions of the XU engine family could be used as well. The 80 hp Visa GT thus became the 105 hp GTi. The displacement increased from 1,360 to 1,580 cc.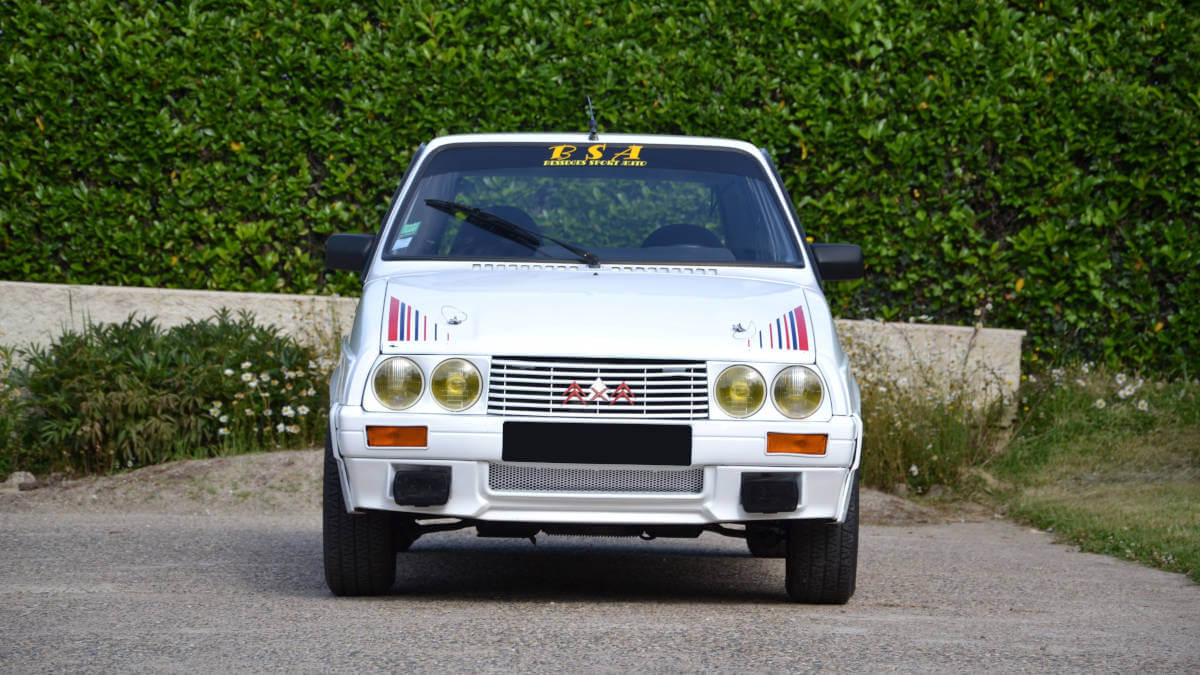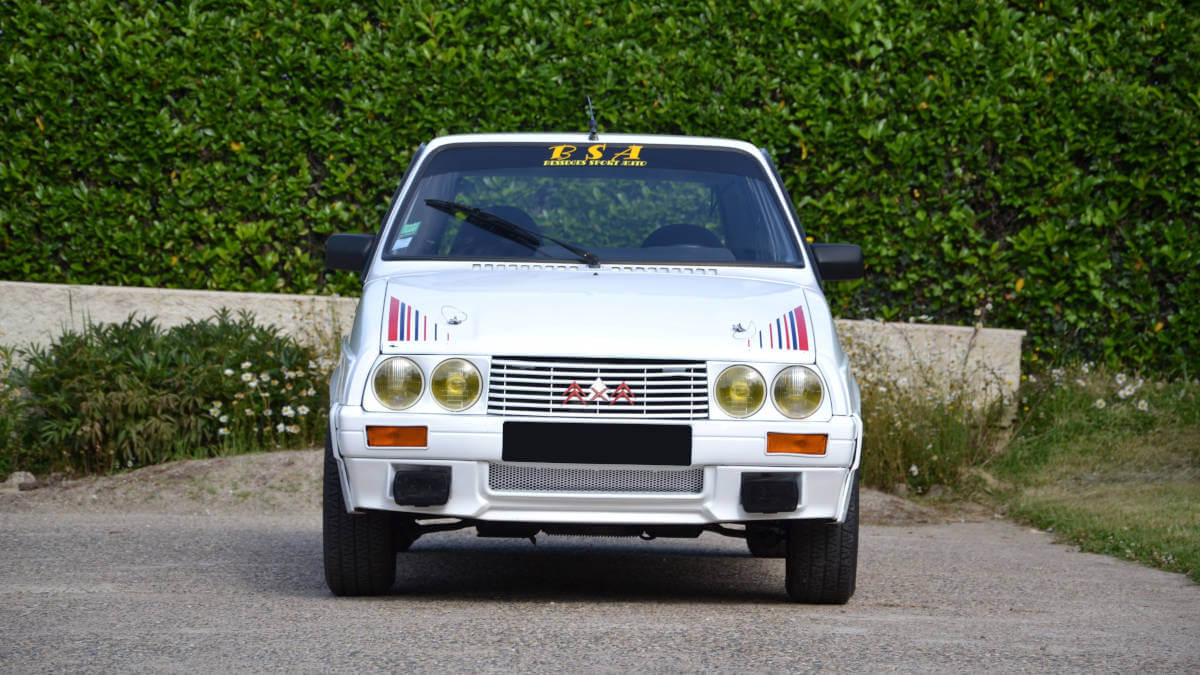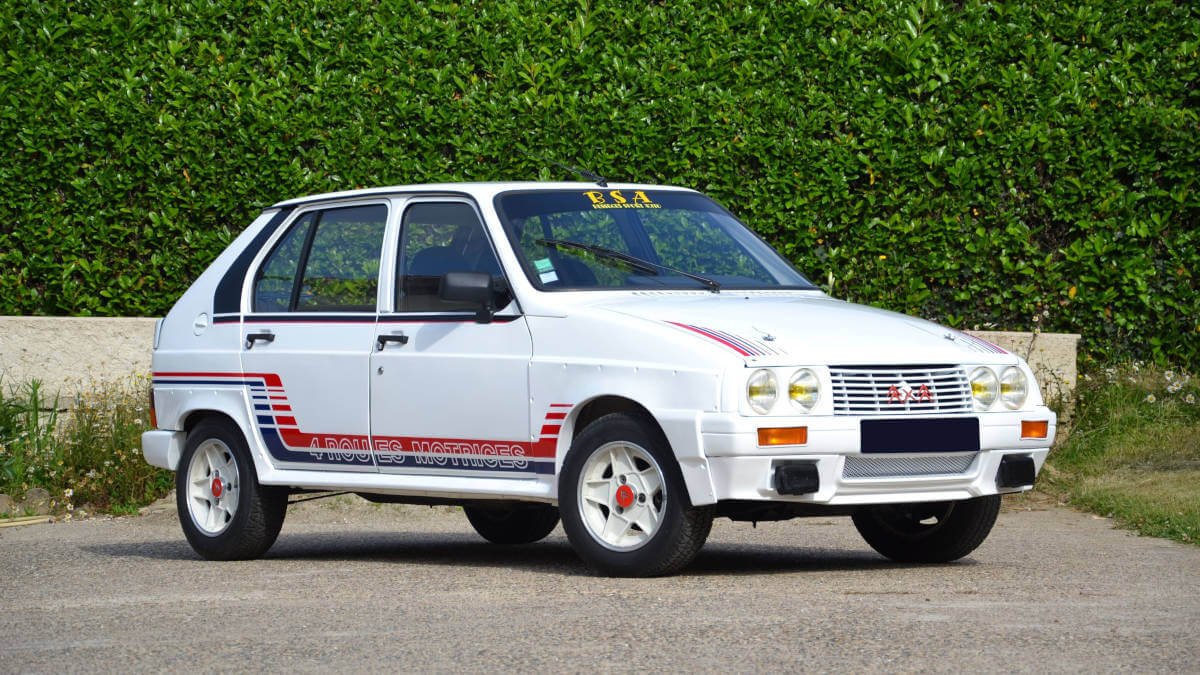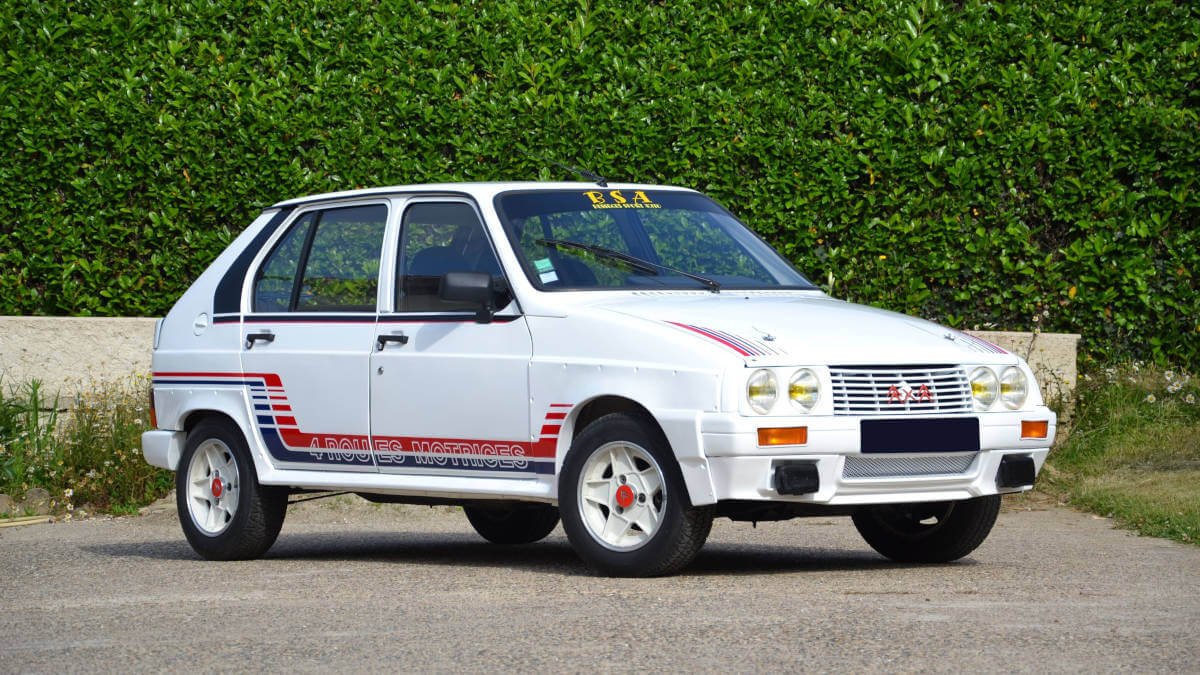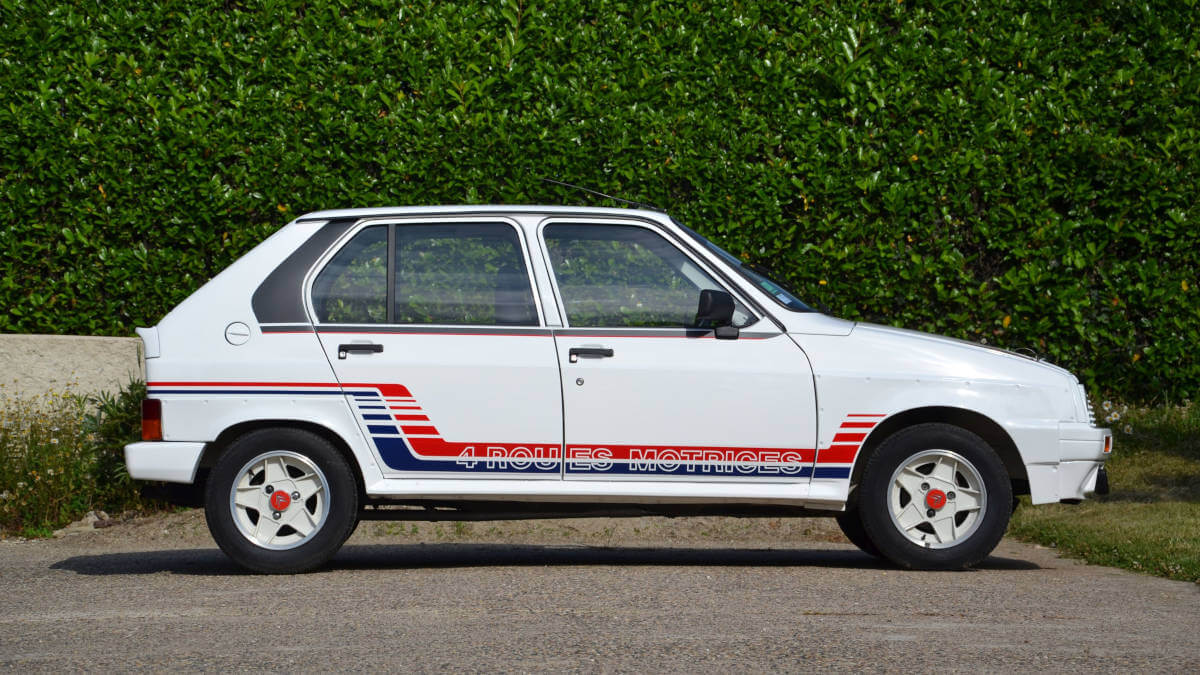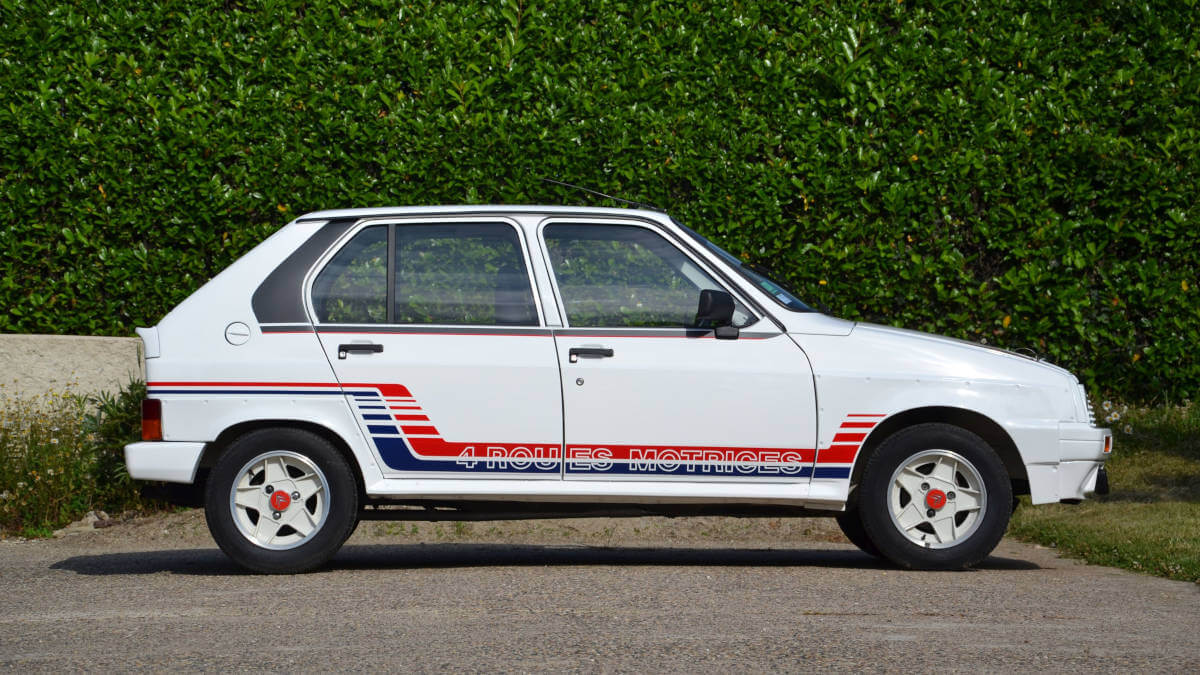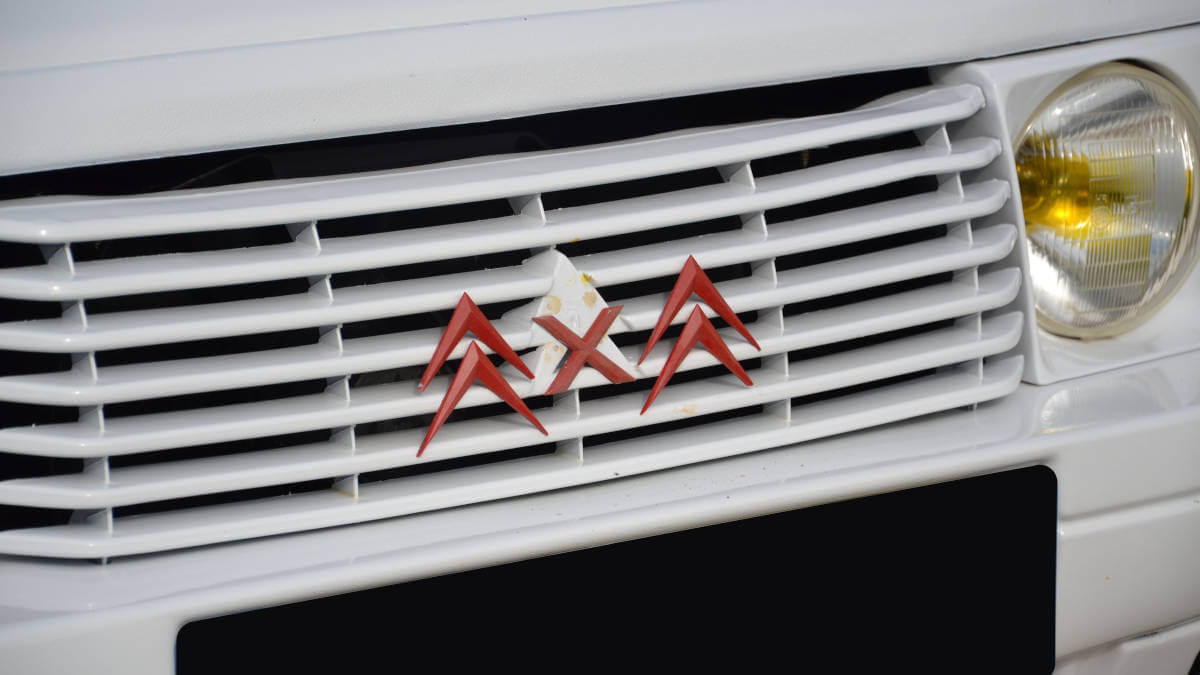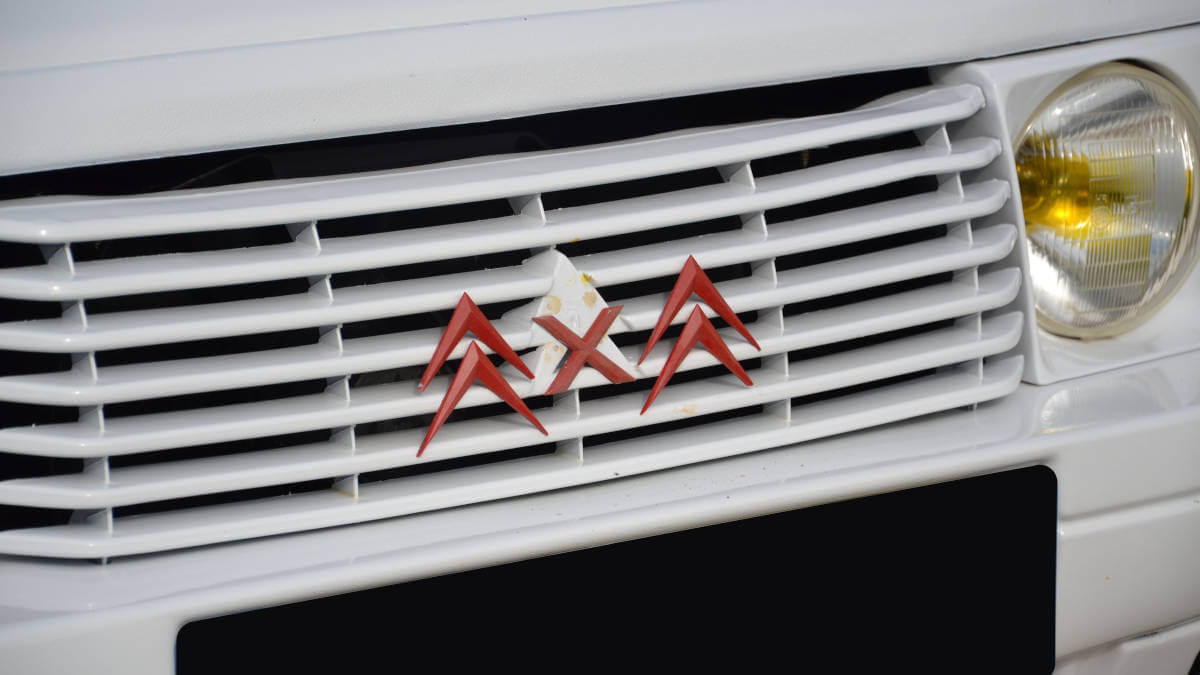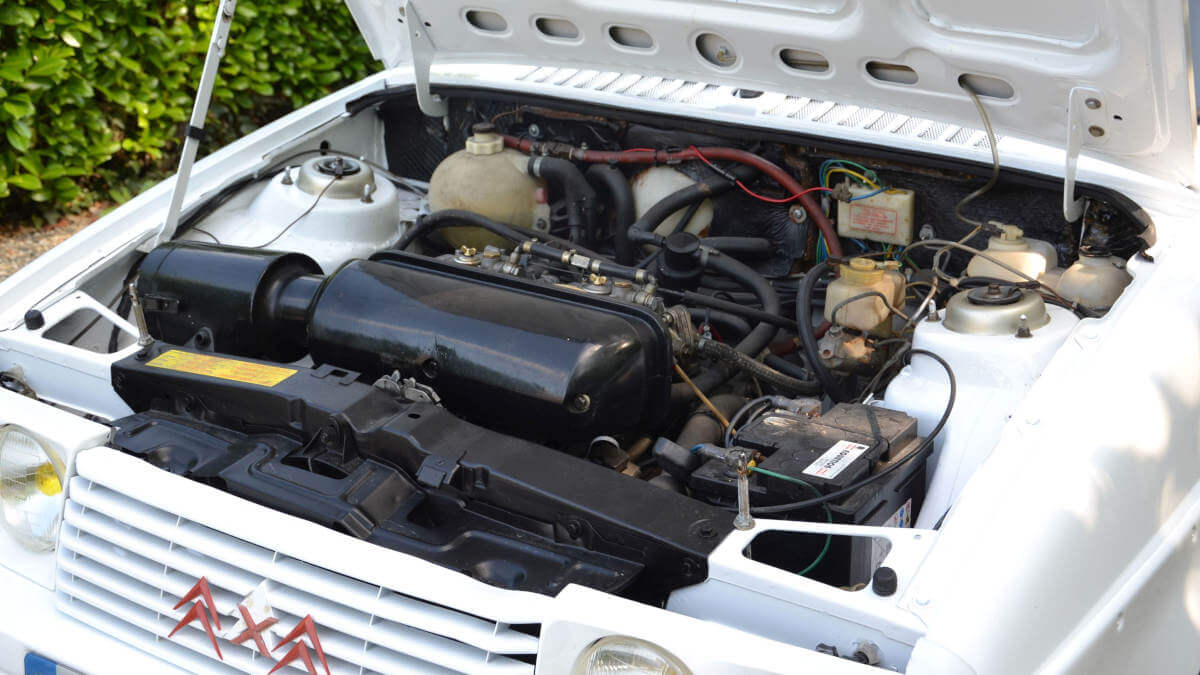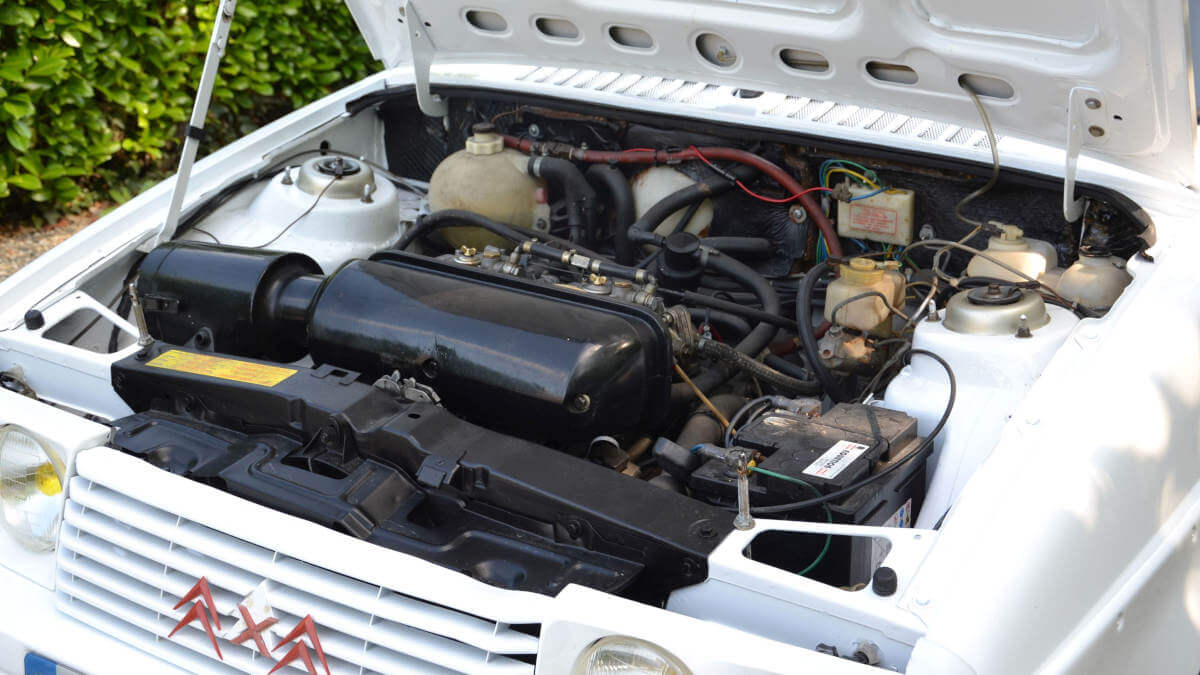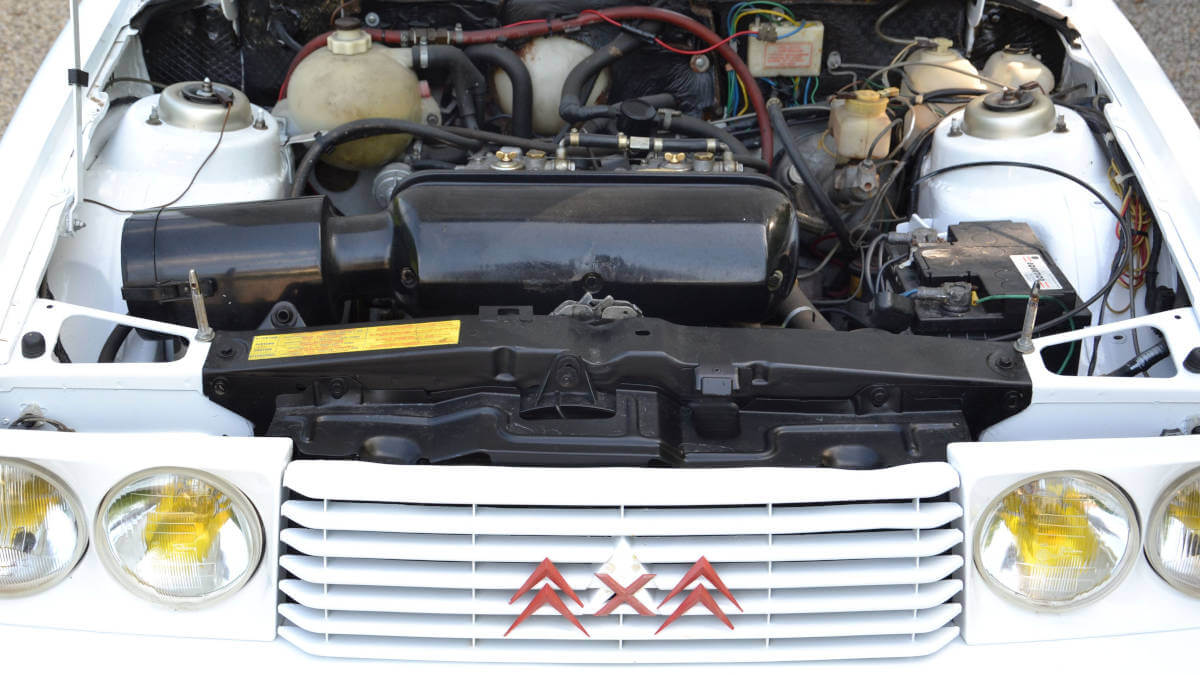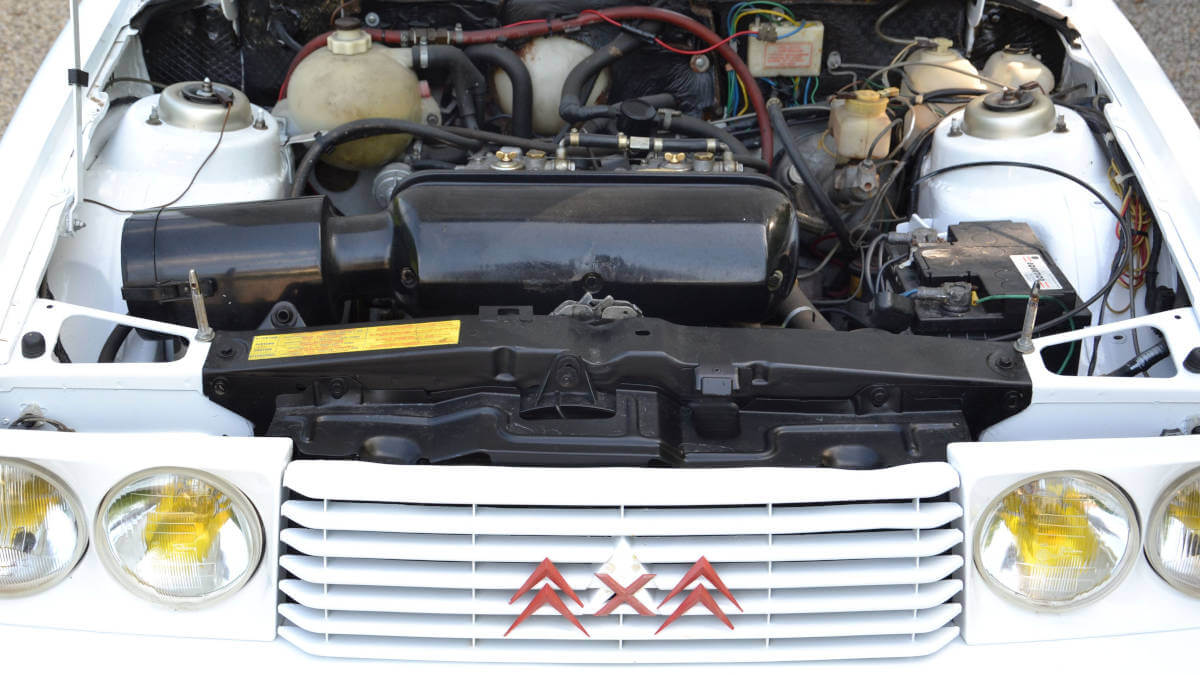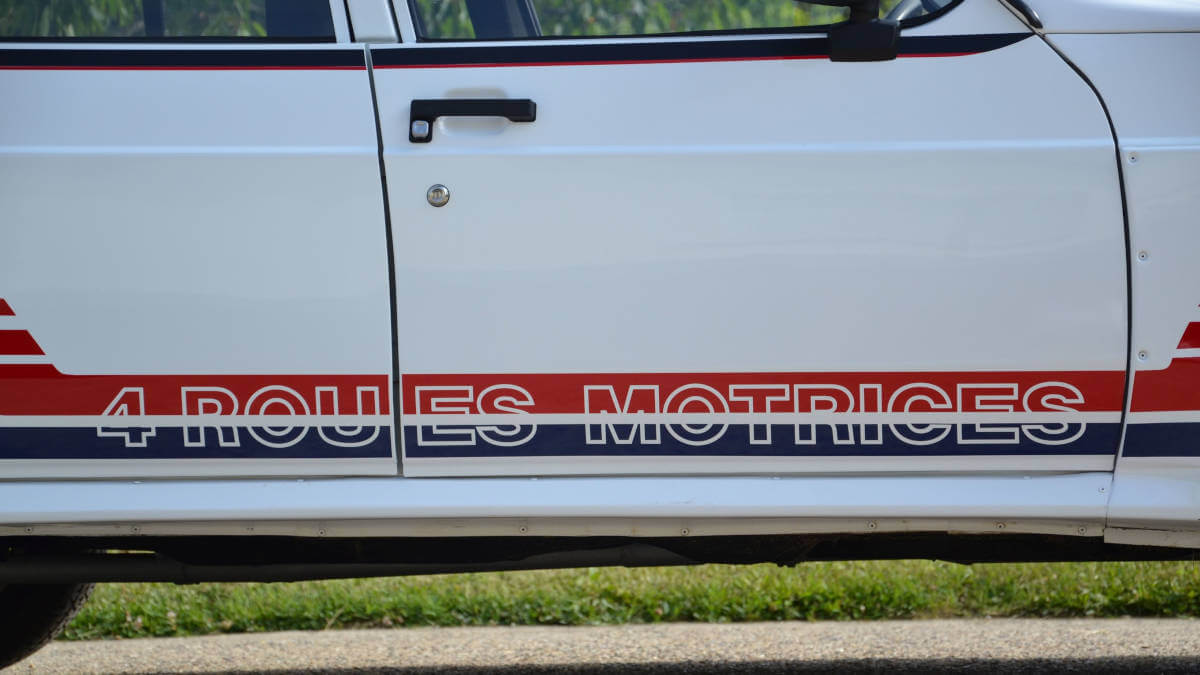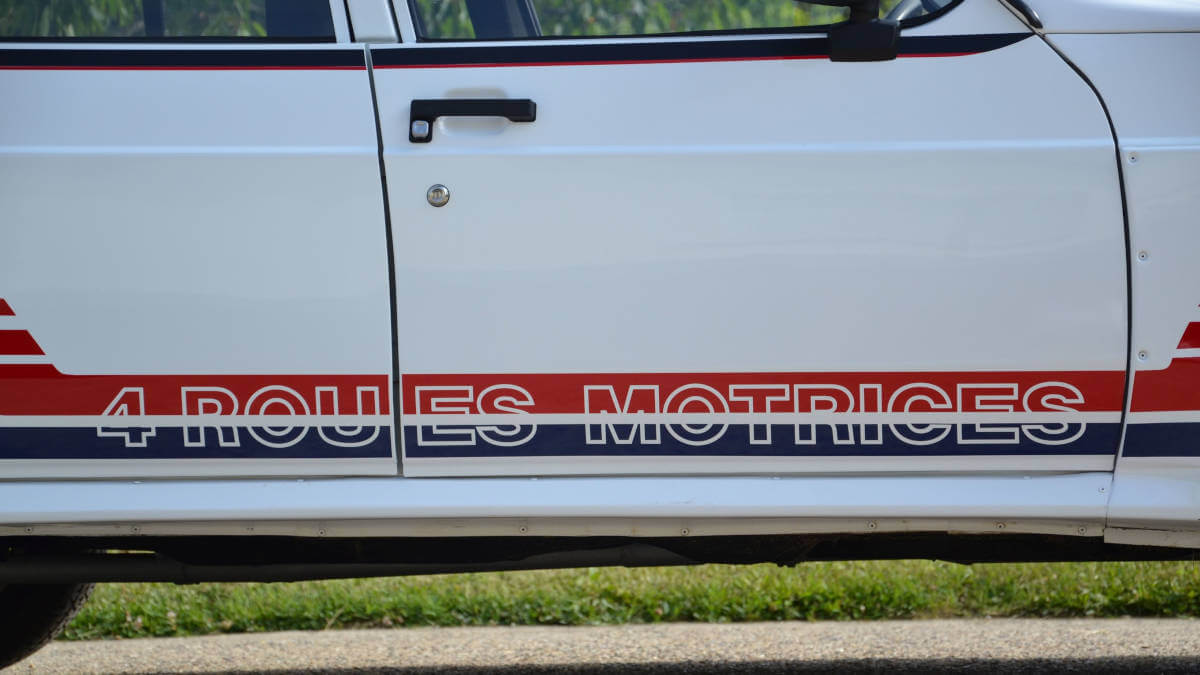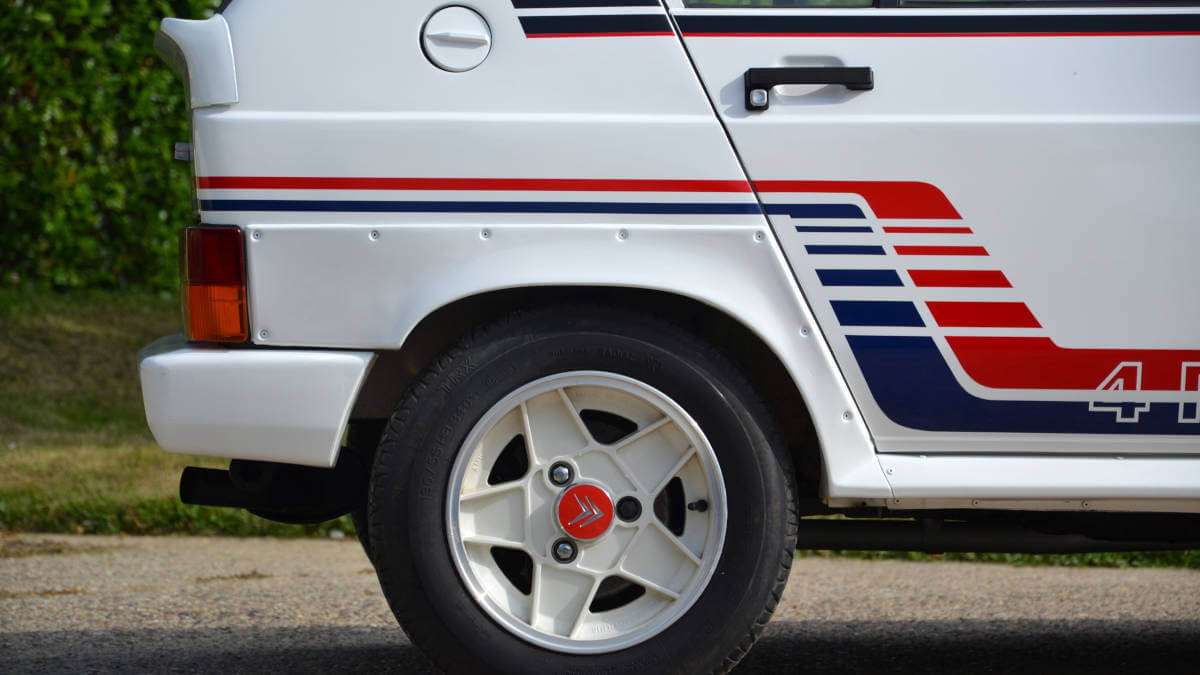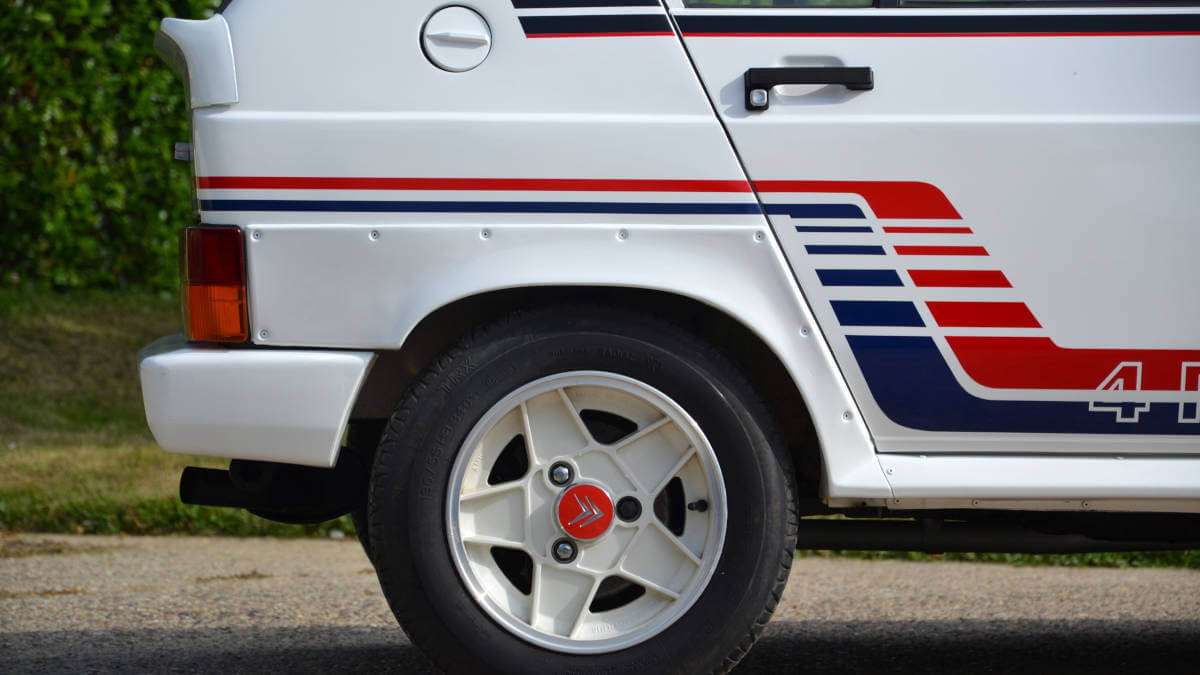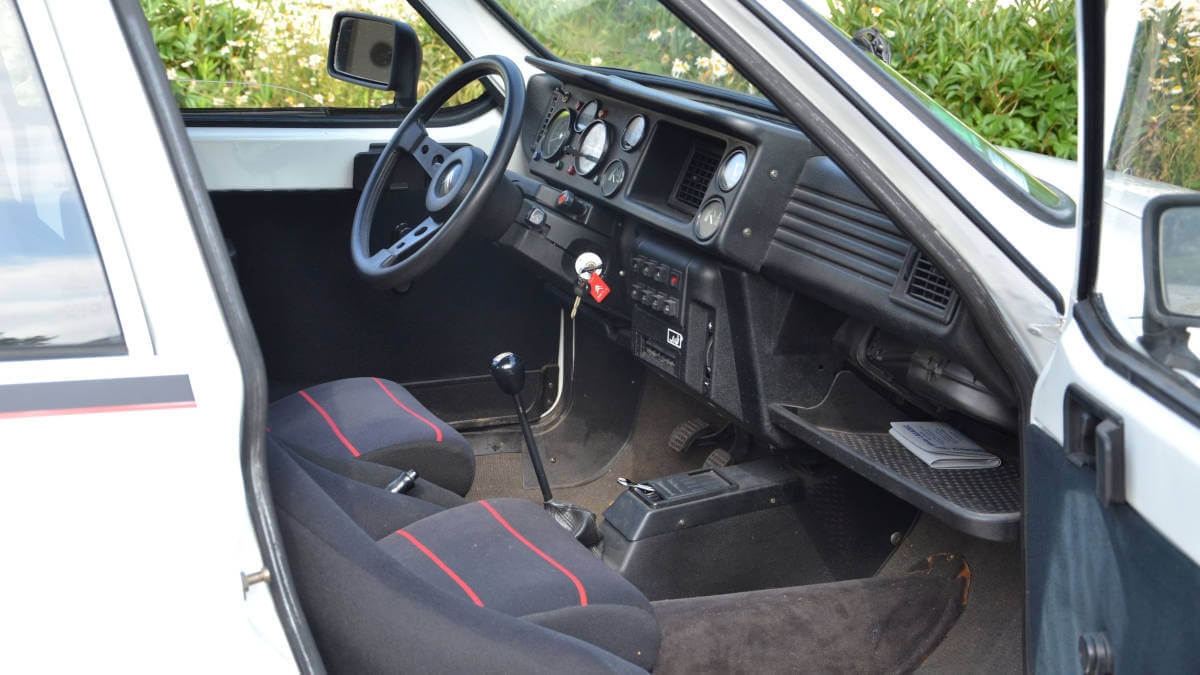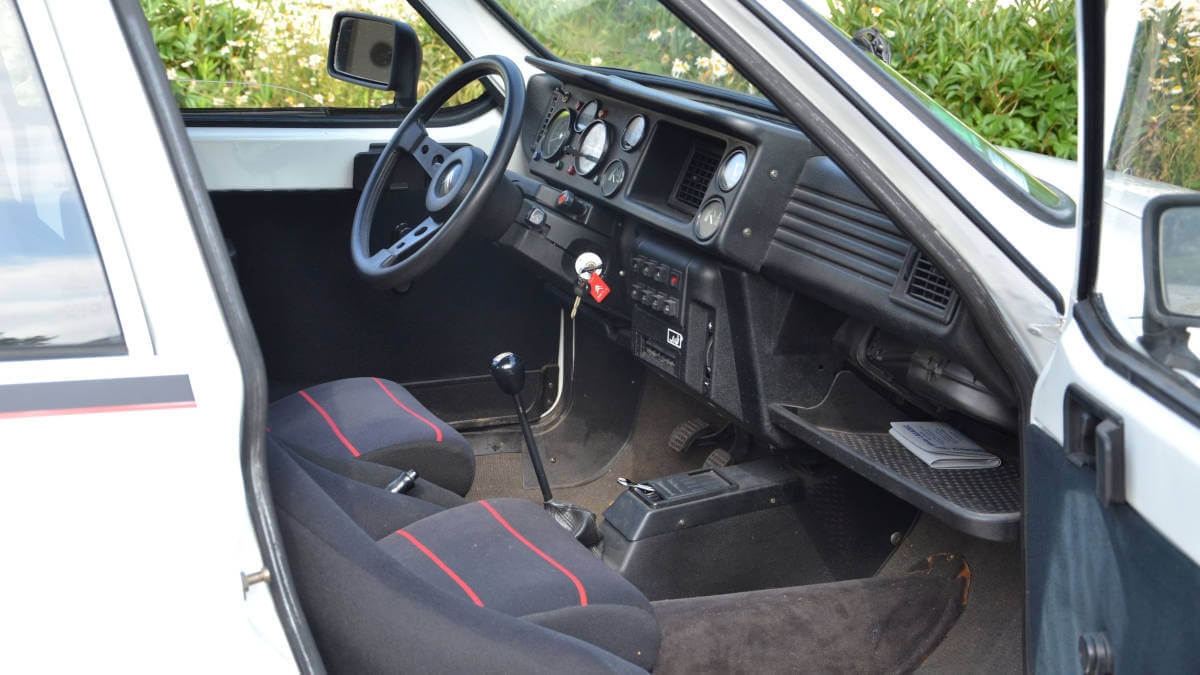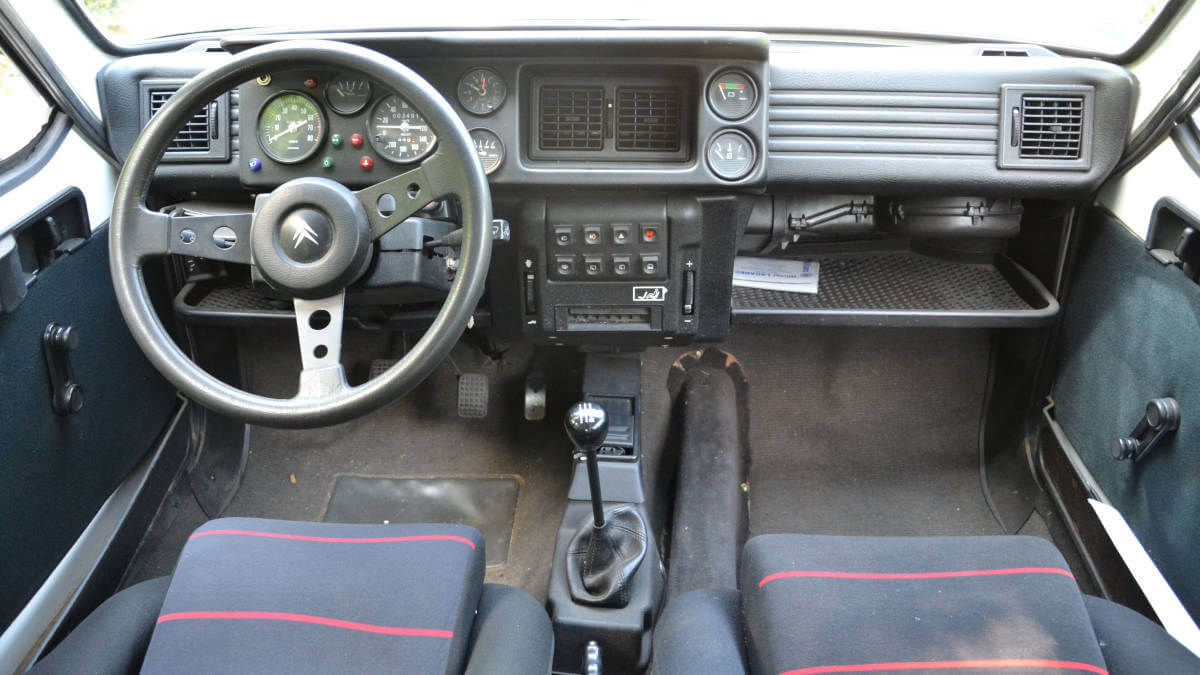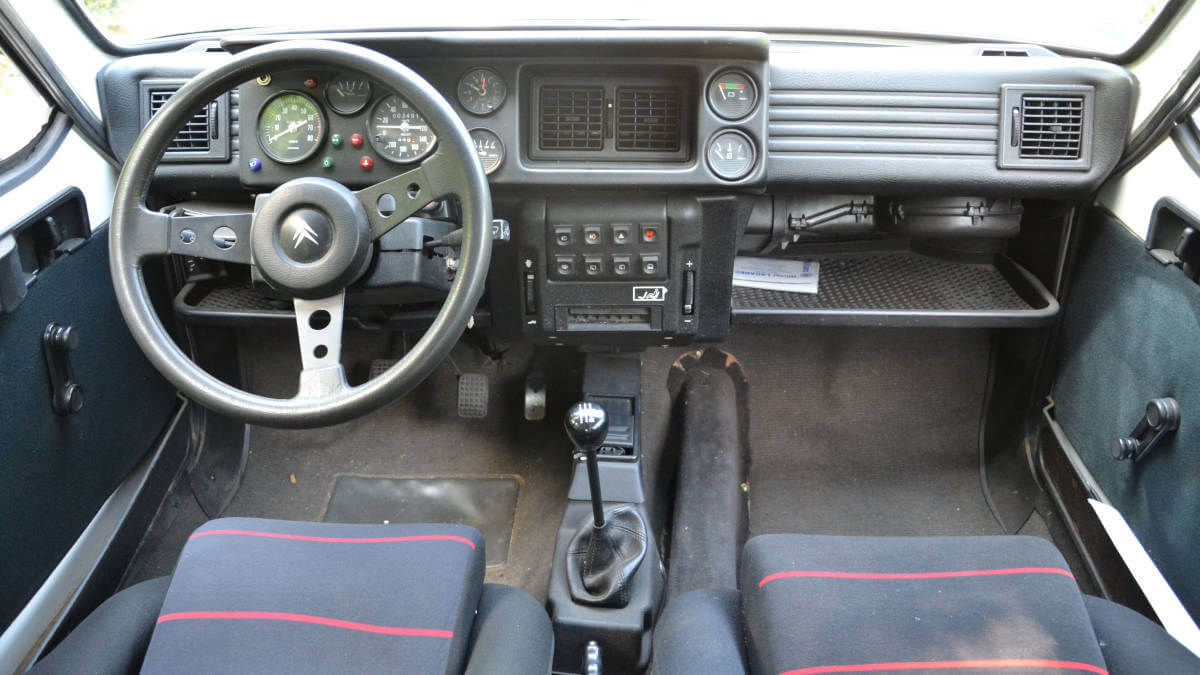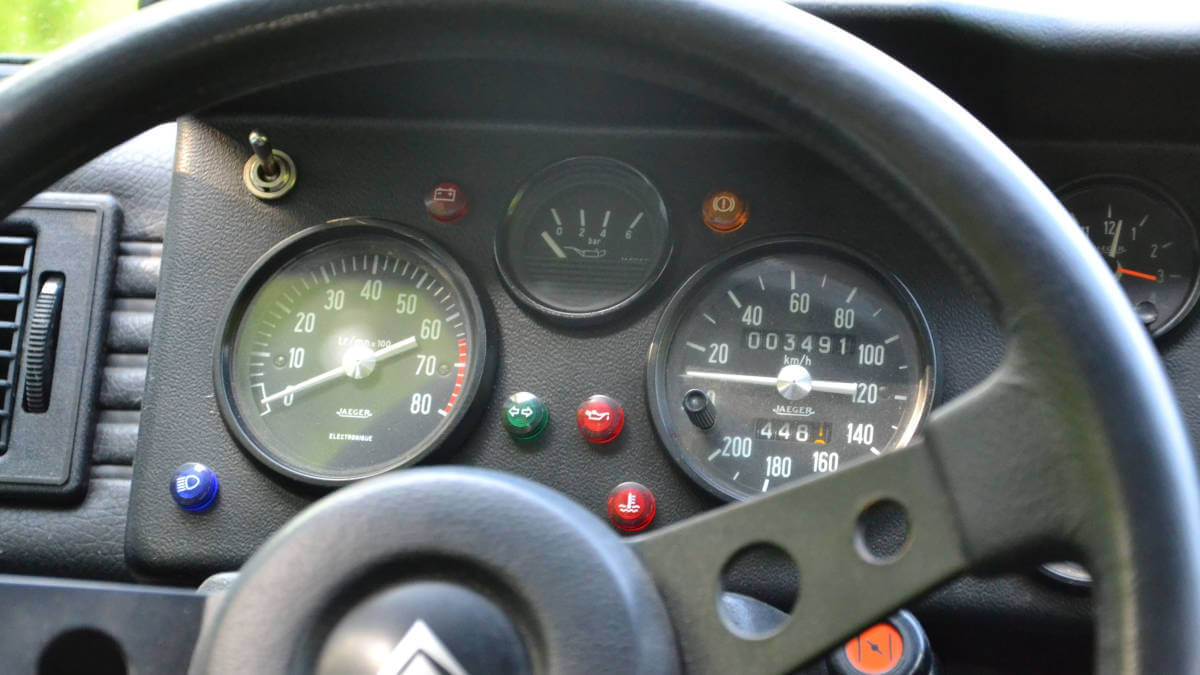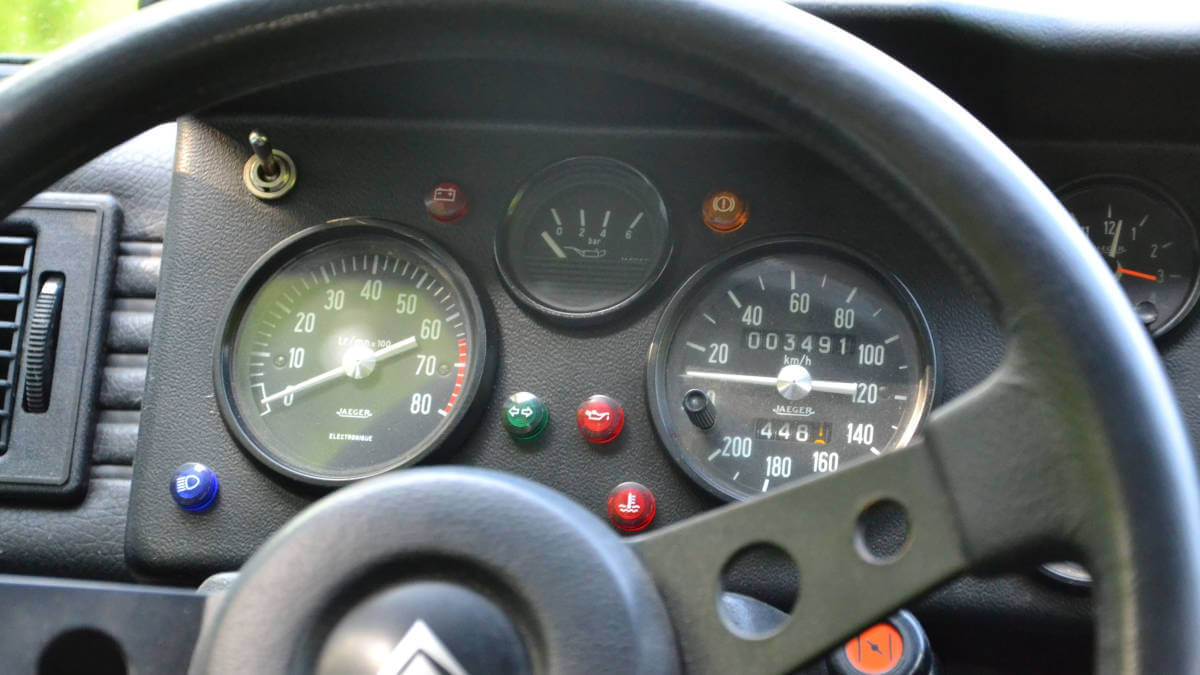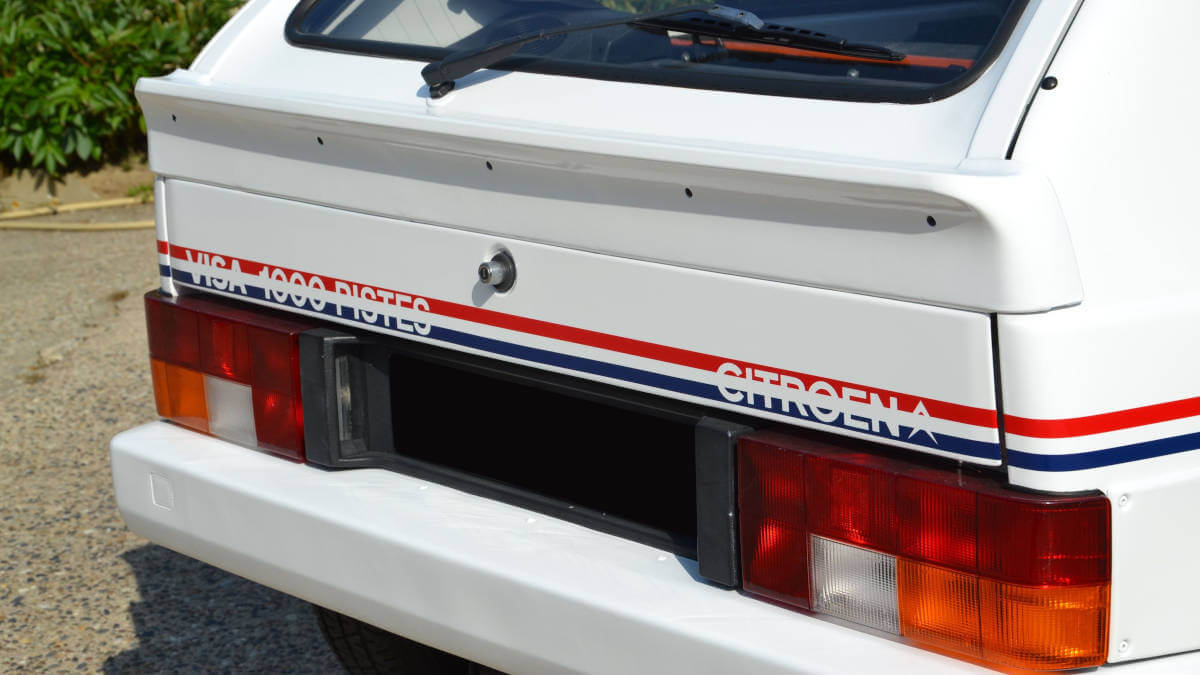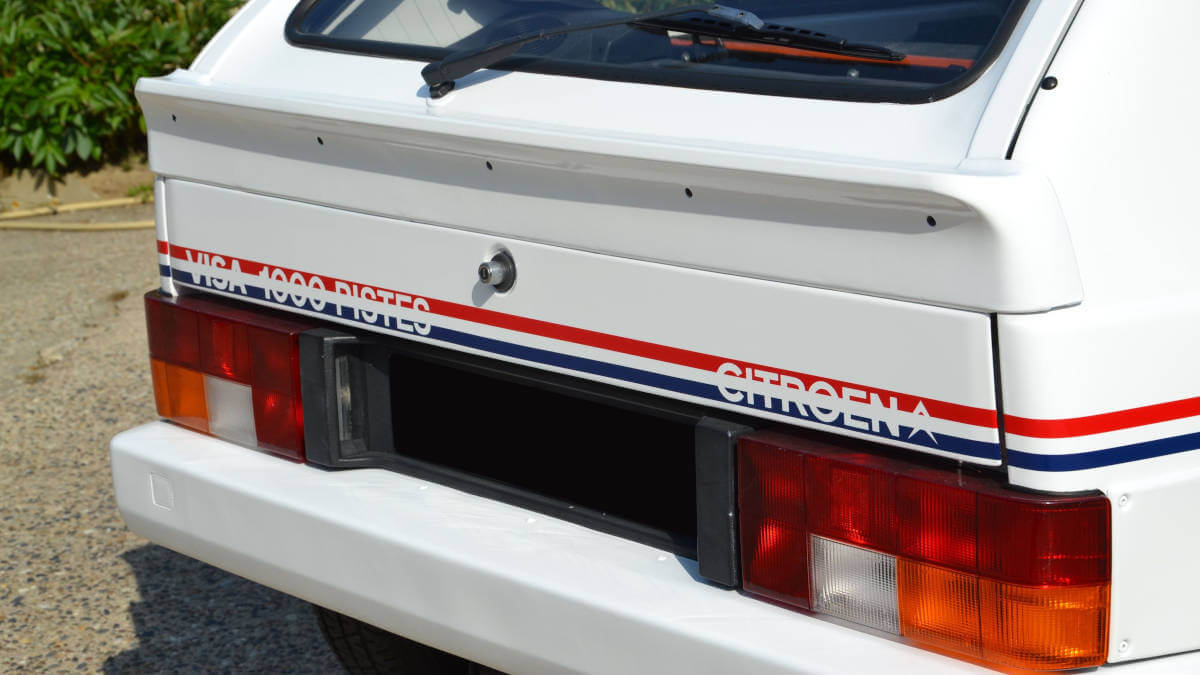 Named after the Rally Milles Pistes
Audi's dominance with its all-wheel drive quattro quickly made it clear to all other participating car brands where the road in the World Rally Championship would lead. Accordingly, Citroën's motorsport department also set about giving the Visa all-wheel drive. In 1983, an appropriately equipped prototype was entered in the experimental class at the Rally Milles Pistes. It won this class without any problems. This ultimately gave rise to the model name for the new variant. Citroën riveted fender extensions to the 3.72-meter body-in-white for an overall width of 1.53 meters. Thanks to a slight lowering, the car came to just 1.41 meters in height. The 1.6-liter four-cylinder engine under the hood produced 112 hp and 131 Nm of torque in the road version thanks to two Weber twin carburetors. For rally competitions, an Evolution version with 140 hp from 1.4 liters of displacement was developed together with Denis Mathiot.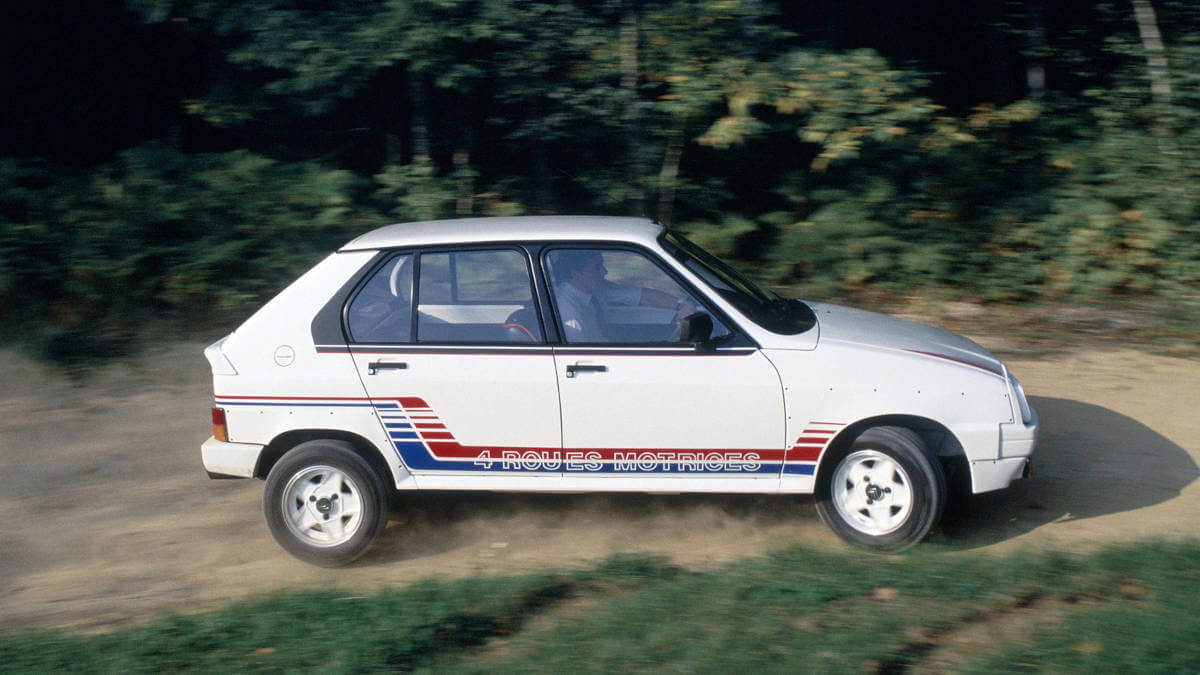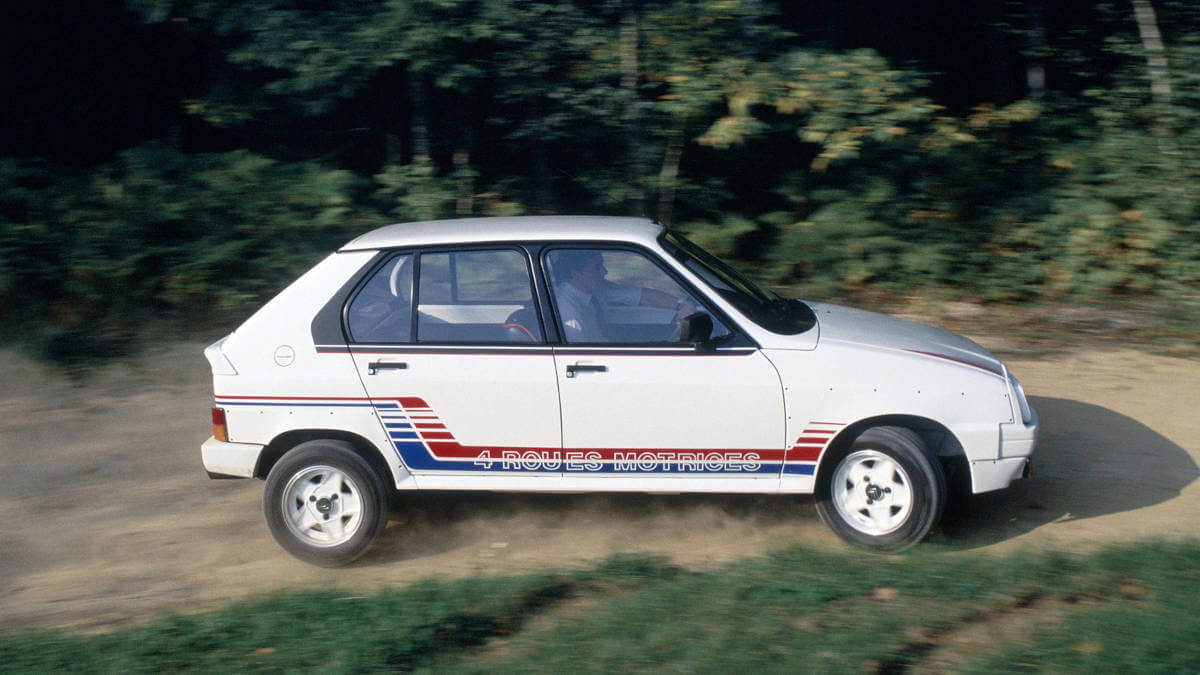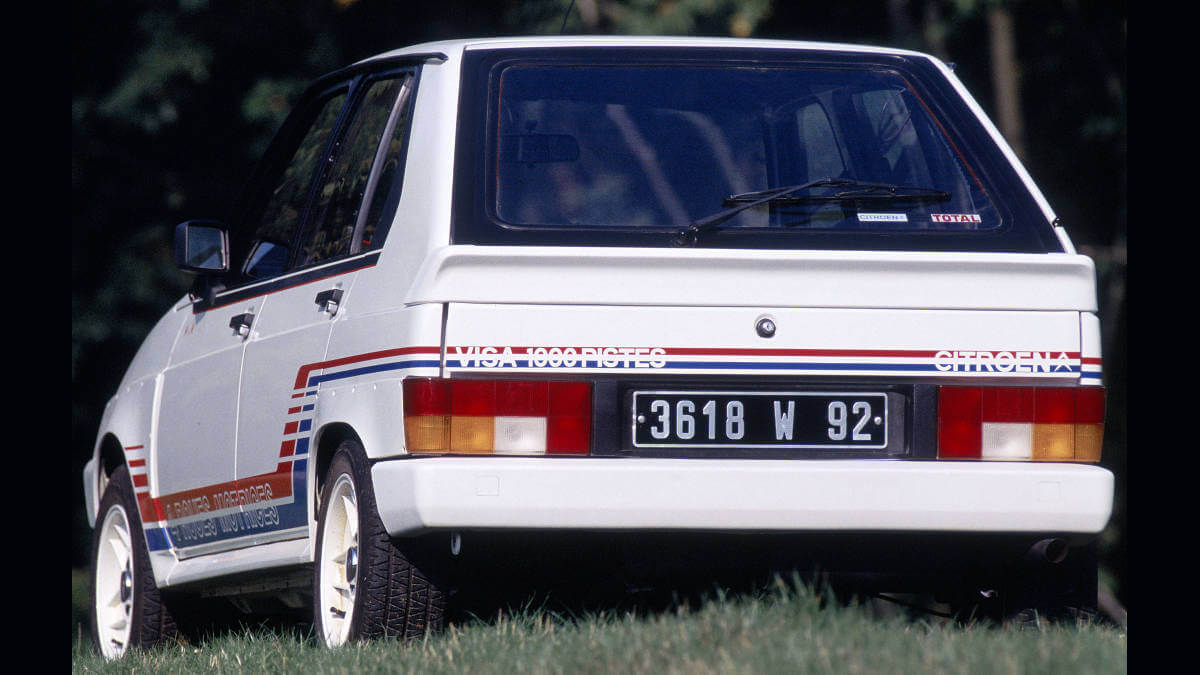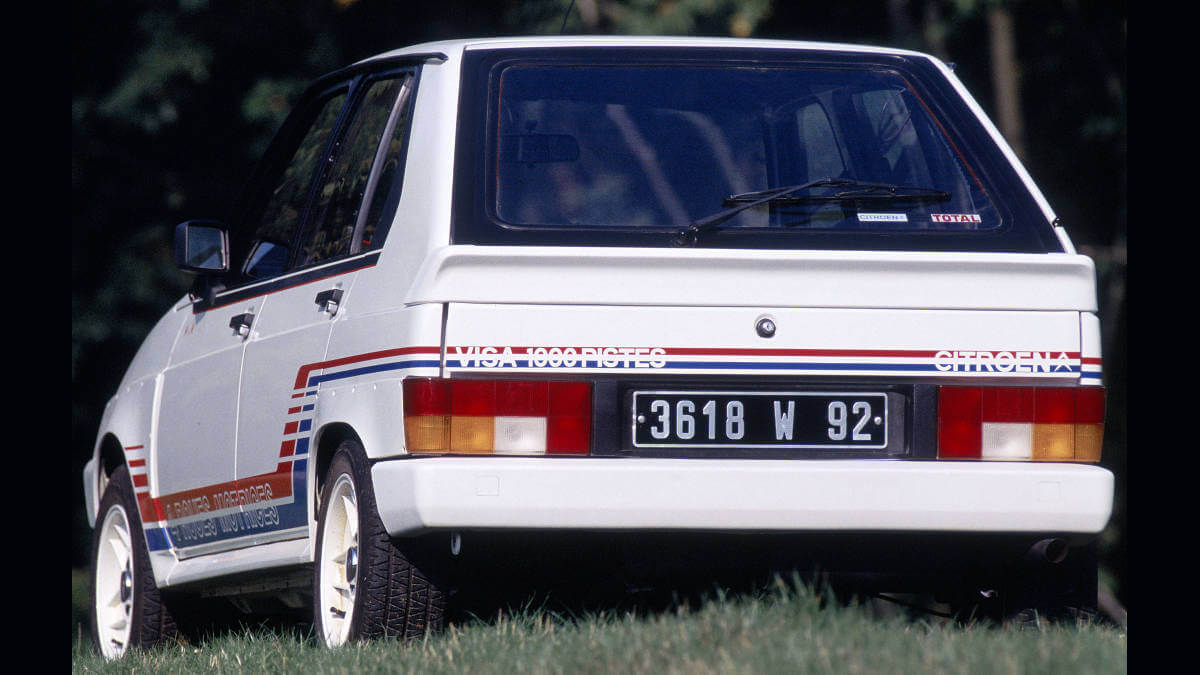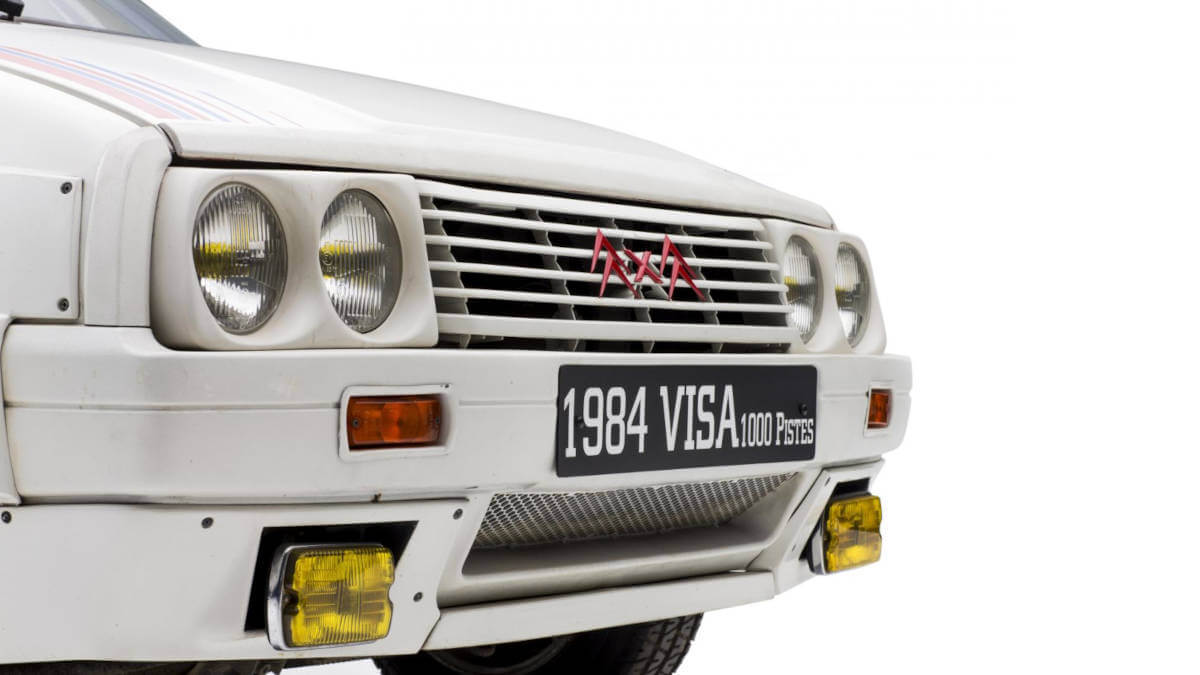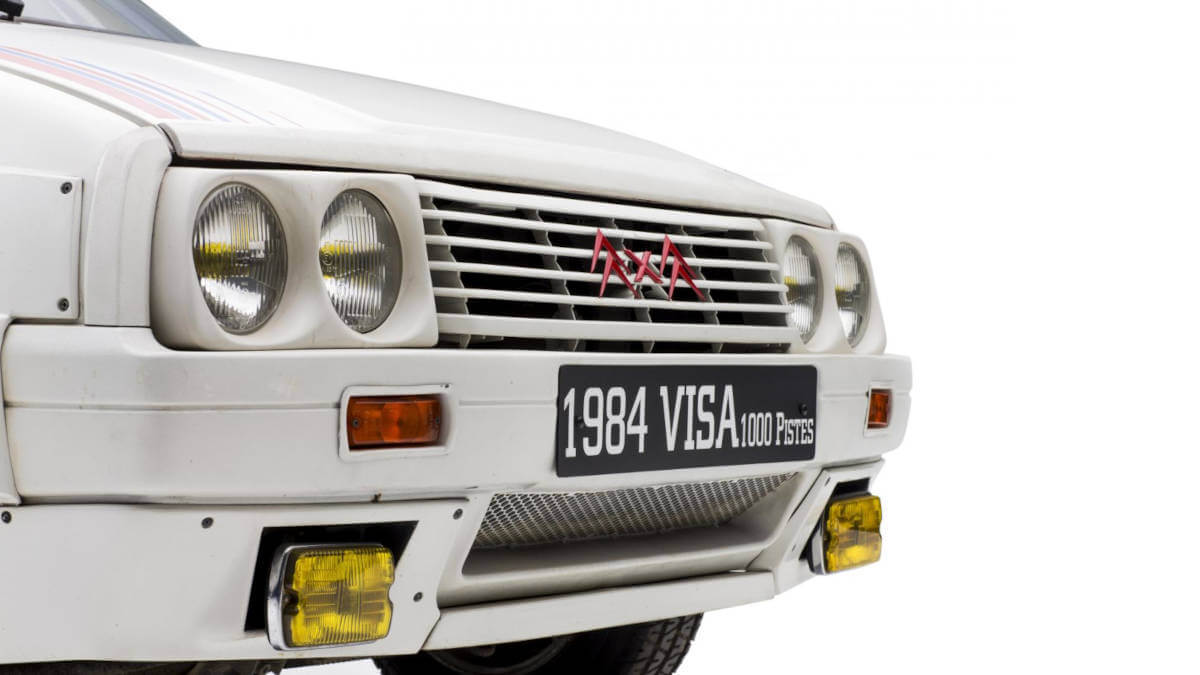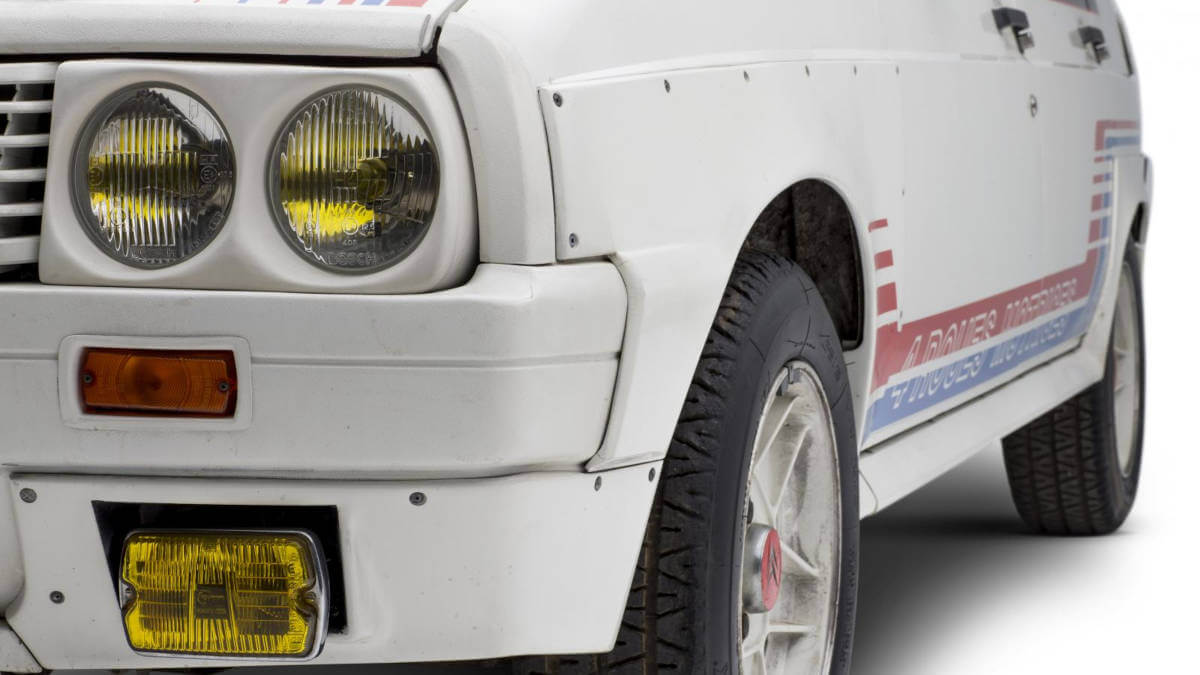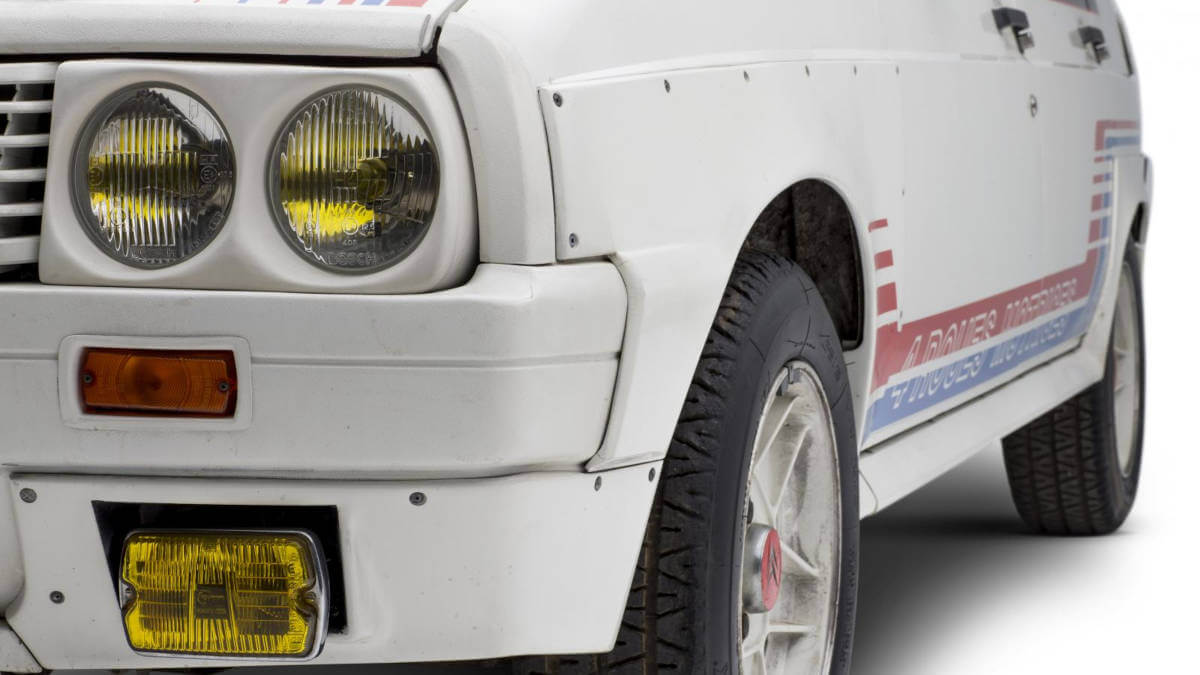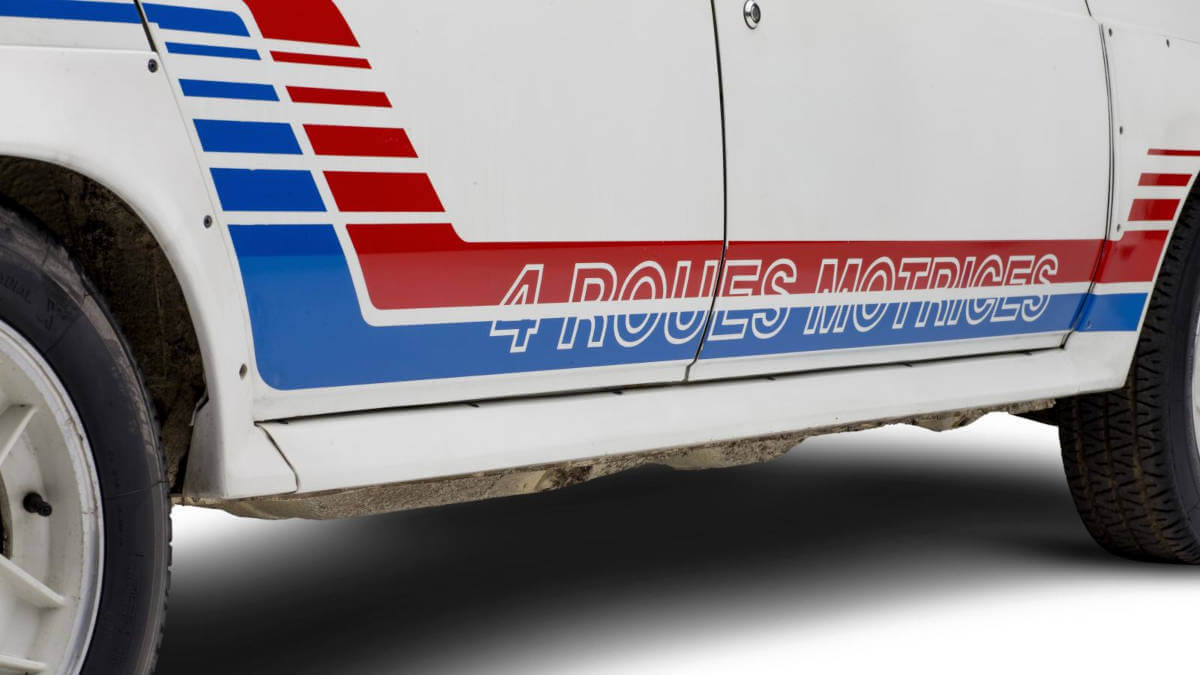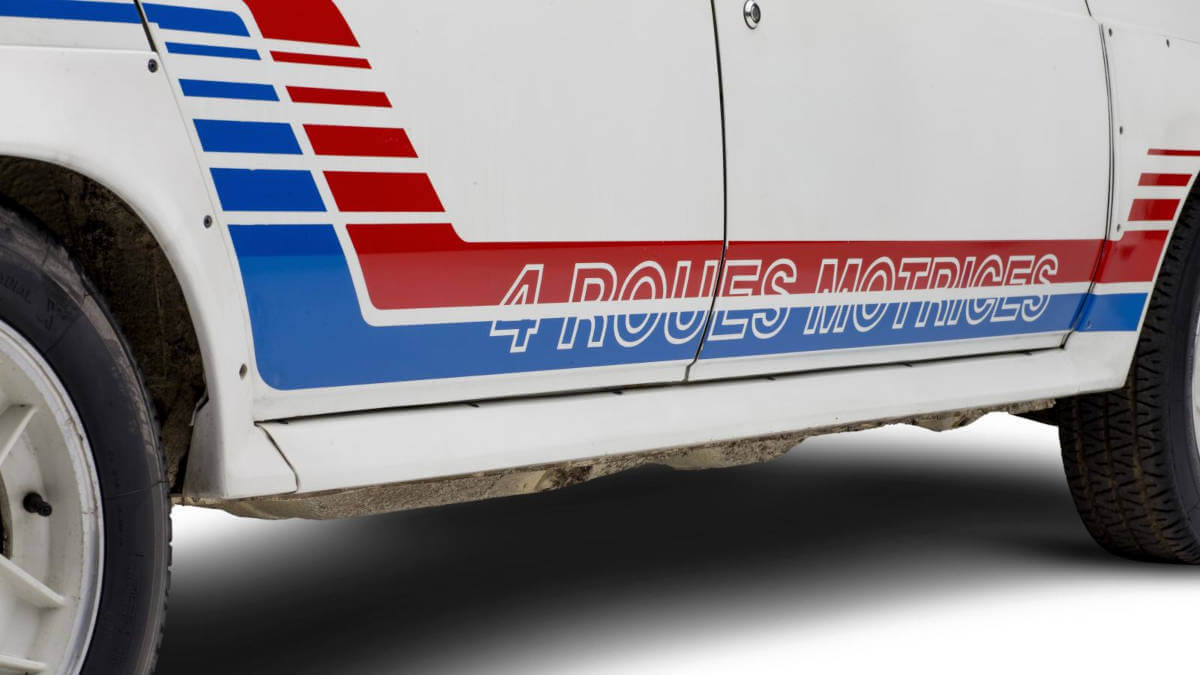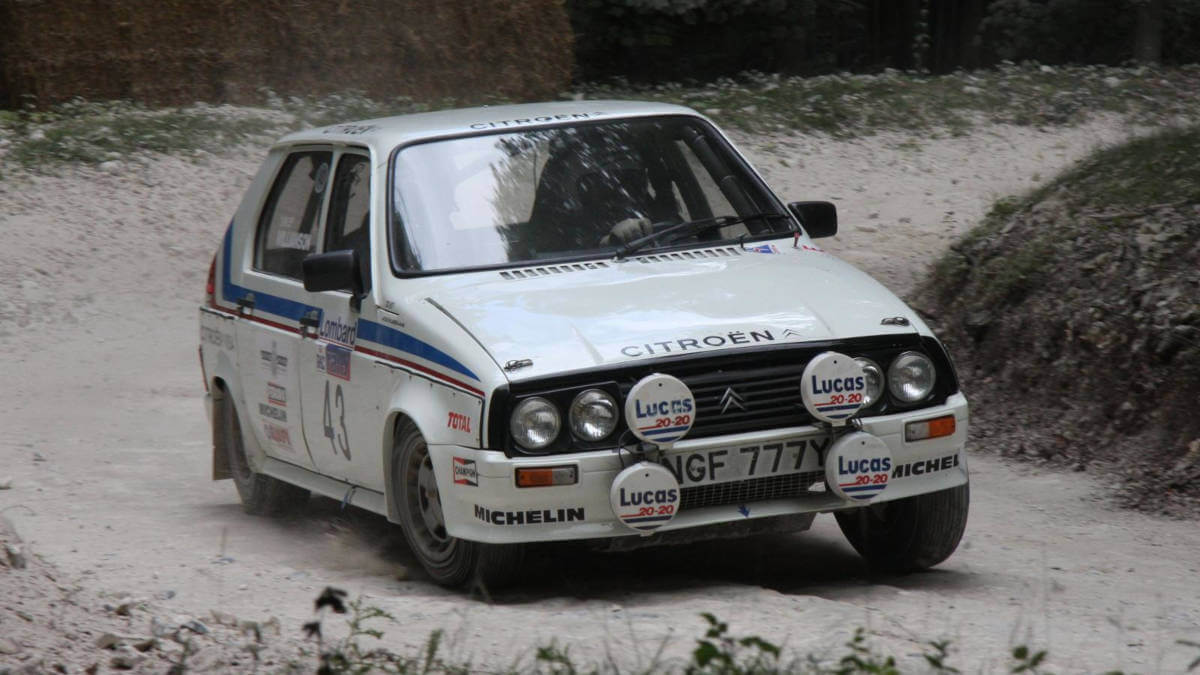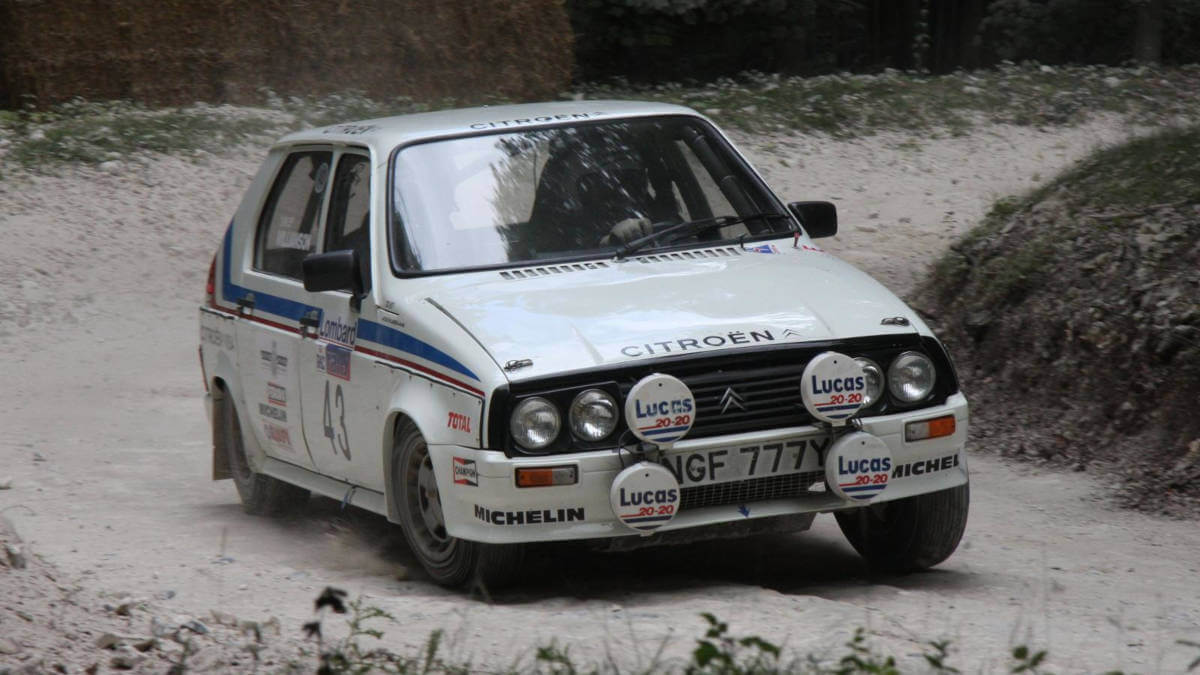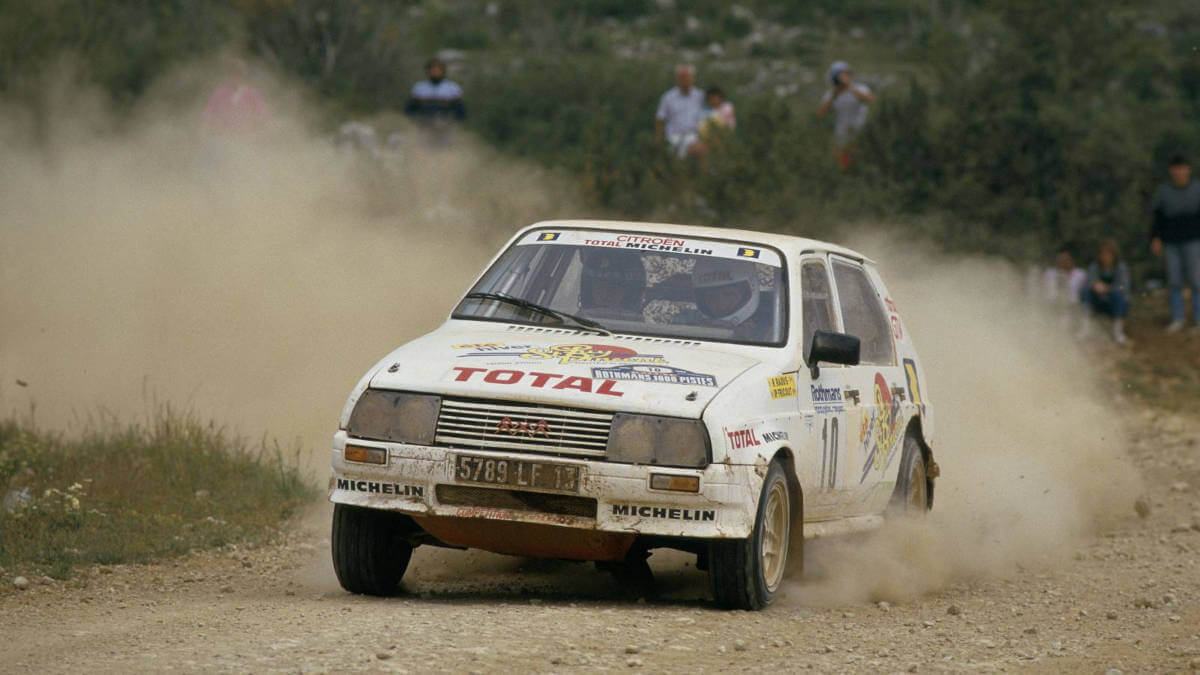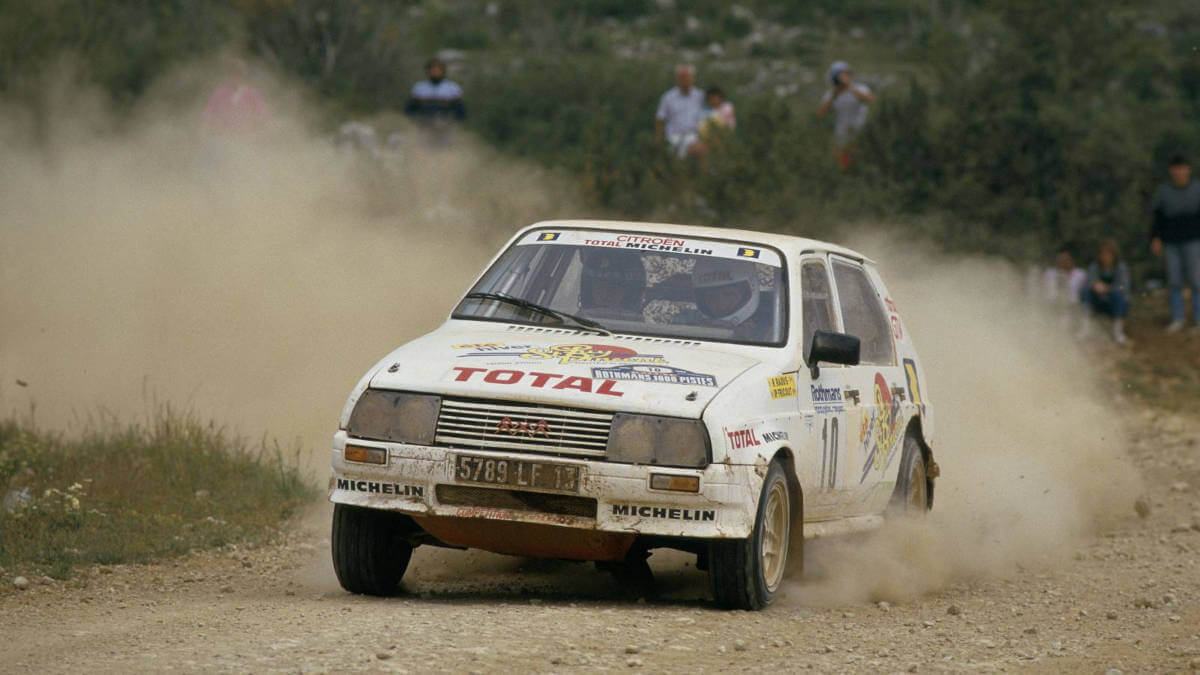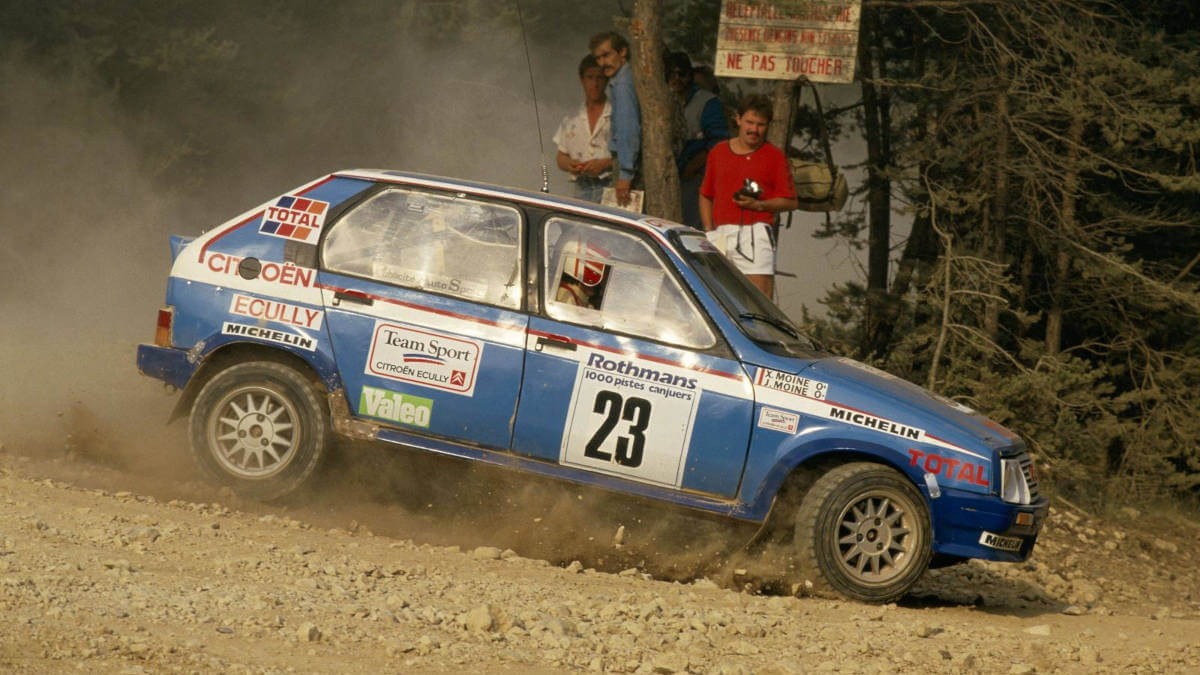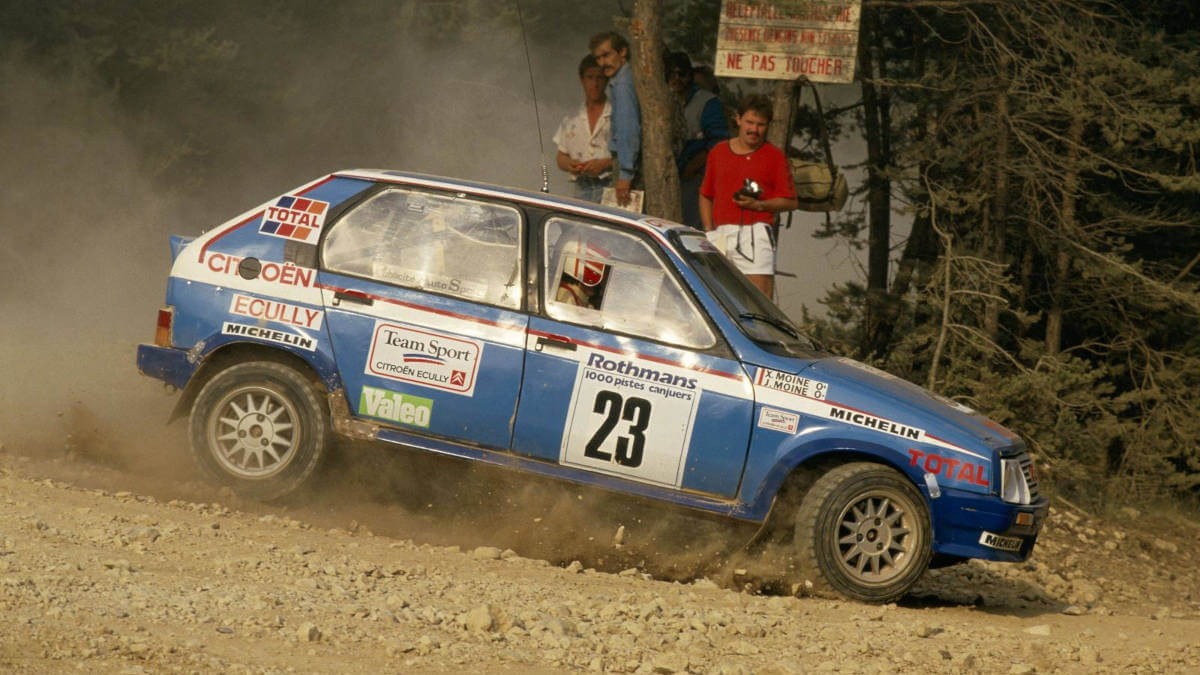 Double chevron X double chevron
To visually distinguish the Visa 1000 Pistes from the ordinary versions, Citroën painted it in white. Red and blue trim stripes and round double headlights were added. Instead of a normal logo, the car wore a double chevron, then an X, and then another double chevron in reference to the 4×4 abbreviation used by other manufacturers for all-wheel drive. Quite incidentally, the 1000 Pistes was the first French production car to have all four wheels driven. However, Citroën sold this version only within France and put in-house competition in front of the model. At the 1984 Paris Motor Show, the Visa 1.6 GTi debuted with 115 hp but other fender extensions.
Visa 1000 Pistes at Artcurial
Artcurial offers one of only 200 Citroën Visa 1000 Pistes built on July 19 in Monaco. First registered on April 12, 1985, this car has probably had only three owners since then, the second of whom had the bodywork replaced in the south of France over 20 years ago. He then stored the car for ten years. This also explains the mileage of less than 3,500 kilometers. To make the Visa 1000 Pistes roadworthy, the original tires have to be exchanged for new ones and some service work has to be carried out. As estimate the Parisean auction house announced between 30,000 and 40,000 €. However, the Citroën goes under the hammer without reserve, which automatically makes the highest bidder the new owner of this Group B homologation car.

Images: Artcurial, Citroën, Citroën Origins