Automotive
Carlex Design Jaguar XJ-C Restomod
Carlex Design from Poland has so far been known mainly for refining modern SUVs and sports cars. As its latest project, they now unveiled a restomod for the first time. This is a modernized Jaguar XJ-C from the period between 1975 and 1978, during which time 10,426 examples were built with the 5.3-liter V12 and the smaller inline six-cylinder engine. However, the production quality at that time neither met the demands of the clientele nor those of Jaguar itself. The two-door model offshoot of the Jaguar XJ was simply launched too quickly and after too few test drives. Due to its comparatively low production numbers, the XJ-C is now one of the most sought-after classics of the British brand. Various detail improvements during restorations ensure that the technology afterwards works better than it did from the factory.
Body modifications
Carlex Design goes far beyond these minor modifications in the restomod project. At first glance, the significantly narrower bumpers painted in body color and the fender flares catch the eye. In addition, the radiator grille and the air intake below it receive vertical struts instead of the classic egg-crate design. The recesses for the four round lights accomodate precisely fitting LED headlights, turn signals and fog lights. Instead of the factory vinyl roof on the XJ-C, the Carlex restomod has a roof finished in body color. The already mentioned fender flares offer space for wider wheels that hang on a modernized and lowered suspension. Since Carlex hasn't published any information on this yet, one can only assume that the brake system has been enlarged as well. Black-tinted taillights can be found at the rear.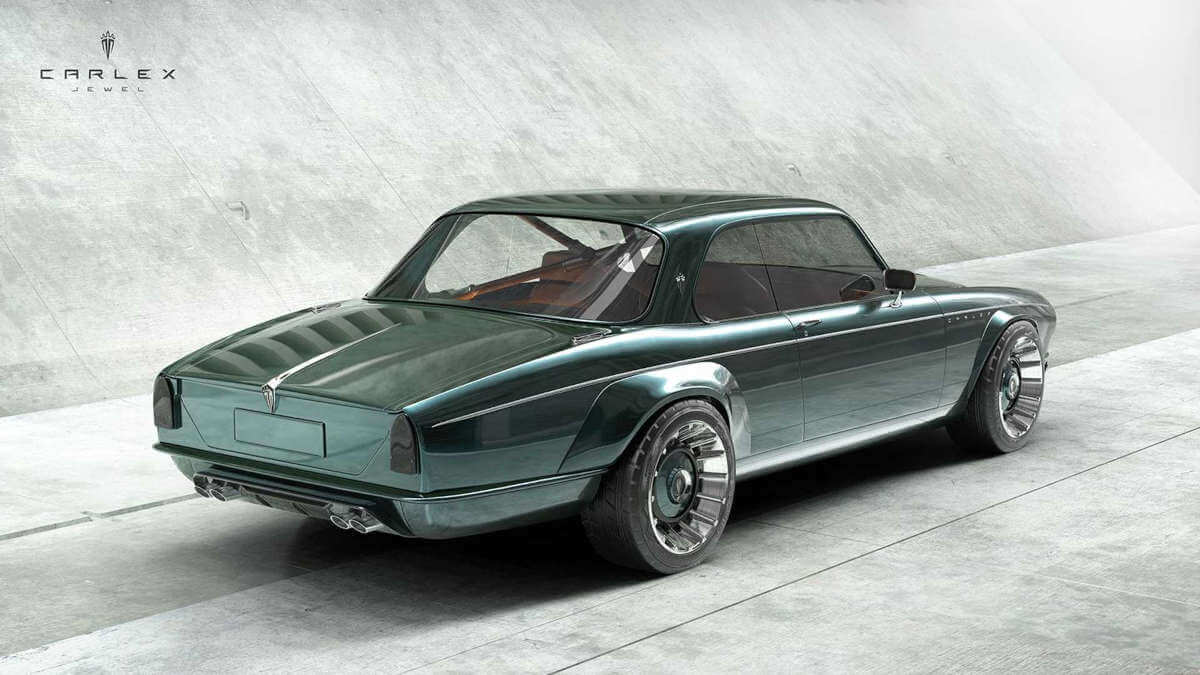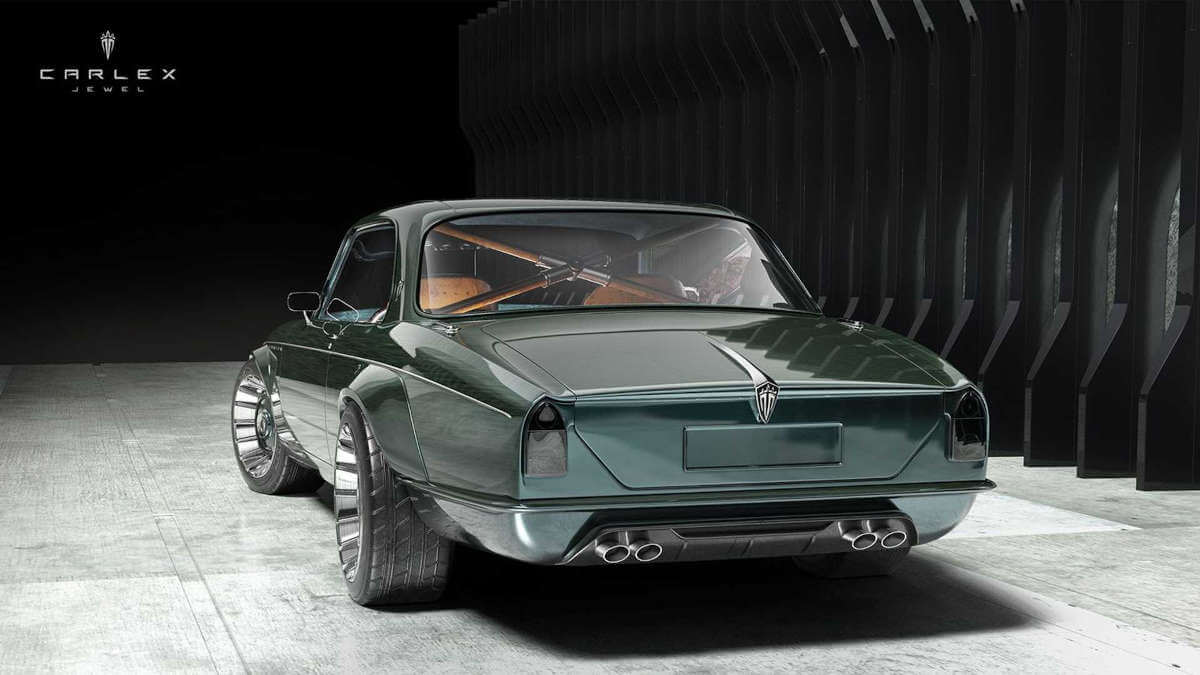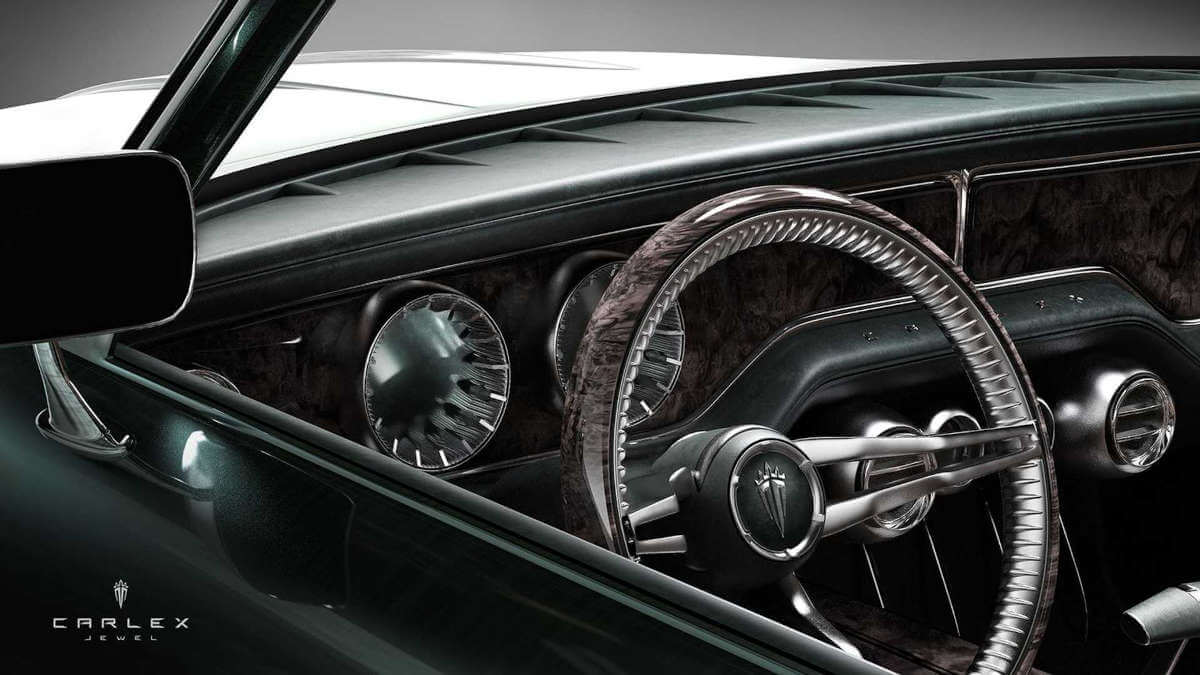 Interior modifications
Inside, Carlex Design retains the classic design of the Jaguar XJ-C, but carefully modernizes it. For example, digitized round instruments sit behind the three-spoke wood-aluminium steering wheel. Even the air-conditioning controls below the dash appear to use touch displays. The dark green leather on the dashboard, modified door panels and gear selector lever, as well as the dark brown leather on the seats, doors and center tunnel, is hand-dyed and hand-aged. The front seats are all-new, with the rear bench eliminated in favor of a leather luggage rack. Above it extends the X-brace of a rollcage.
V8 instead of R6 or V12
Instead of the two available original engines, Carlex Design promises in the first press release to install a V8 powerplant with 298 kW/405 hp. From which manufacturer and from which model this engine comes remains a secret for now. However, the power rating is significantly higher than that of the original XJ-C with V12, which had 261 hp. There are also no details yet on prices and possible numbers of units. At the moment, these are only computer designs. However, a finished vehicle should follow in the foreseeable future.

Images: Carlex Design