Automotive
Bugatti Type 13
When thinking of Bugatti's legendary racing cars from early times, it is often the Type 35 that comes to mind. But there were also other models that took victories on race tracks and in hill climbs. It all began with the 30 hp Type 13 from 1910. It was the brand's first production model and bore its designation because of the previous twelve designs that Ettore Bugatti had developed and numbered for manufacturers such as Prinetti & Stucchi and Deutz. Just one year after the start of production, a Type 13 took second place at the French Grand Prix in Le Mans, where Bugatti had competed as a complete outsider. In contrast to the Grand Prix as we know it from Formula 1 today, this race wasn't over two hours, but over a full seven hours. When World War 1 broke out and spread towards Alsace, Ettore Bugatti had the parts of three Type 13s buried in Molsheim and took two cars with him to his second home in Milan.
Early representative of sixteen-valve technology
There, during the war years, he worked on refinements to the 1.3-liter four-cylinder engine. Among other things, this resulted in the first plans for a four-valve cylinder head. Bugatti used this on a trial basis in five examples of the Type 13 after the war, making this model one of the first cars to feature this technology. In addition, two spark plugs per cylinder ensured combustion from 1920 onwards. Although the war ended in 1918, production didn't start again until a year later. At the 1920 French Grand Prix, Bugatti entered the Voiturette class with two cars rebuilt from the parts that had been dug up again, with modified engines. In the end they won the race with a 20-minute lead. This not only caused enthusiasm among the public, but also resulted in several orders from private racing drivers.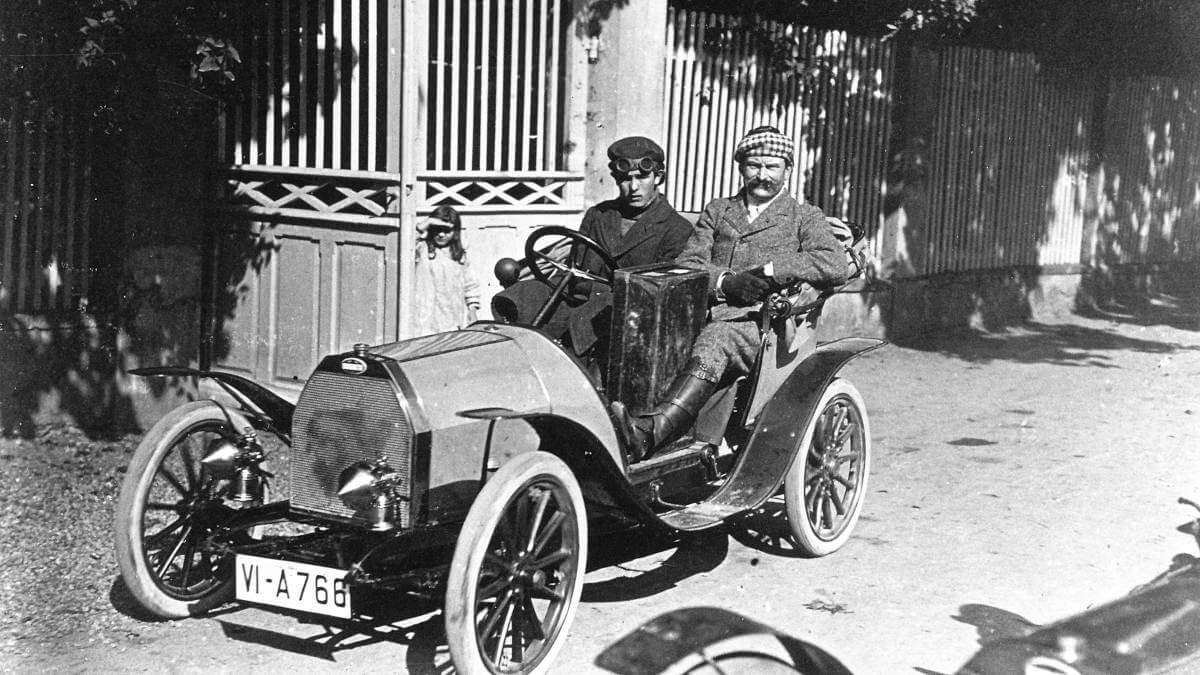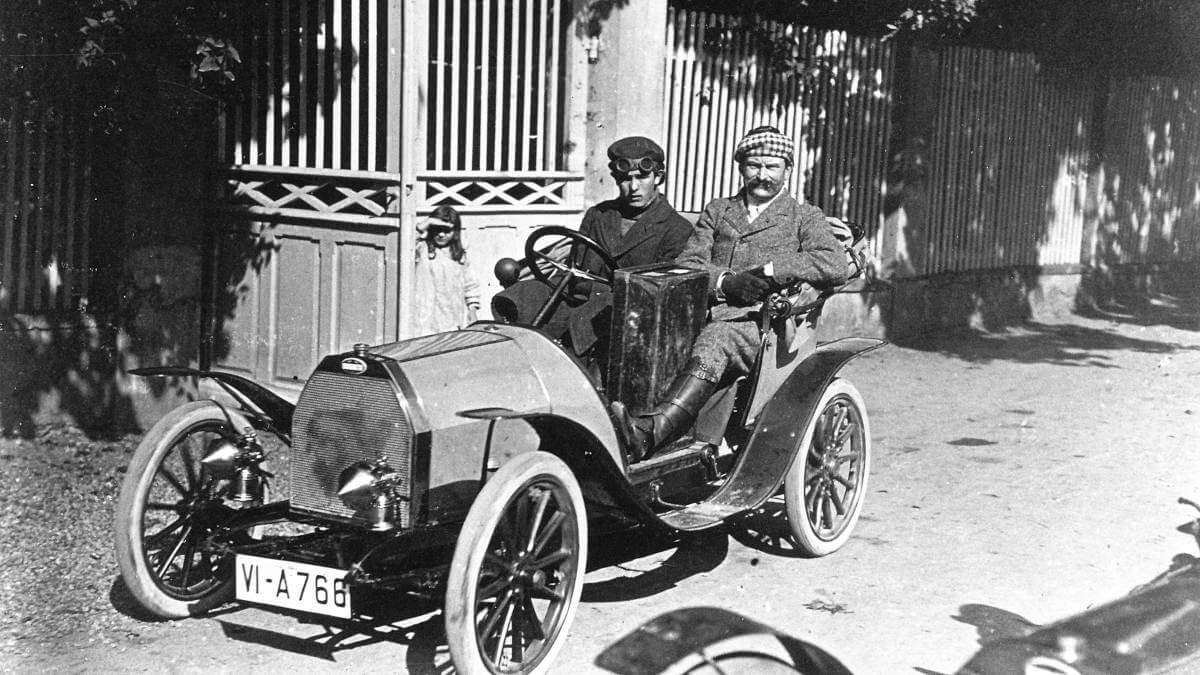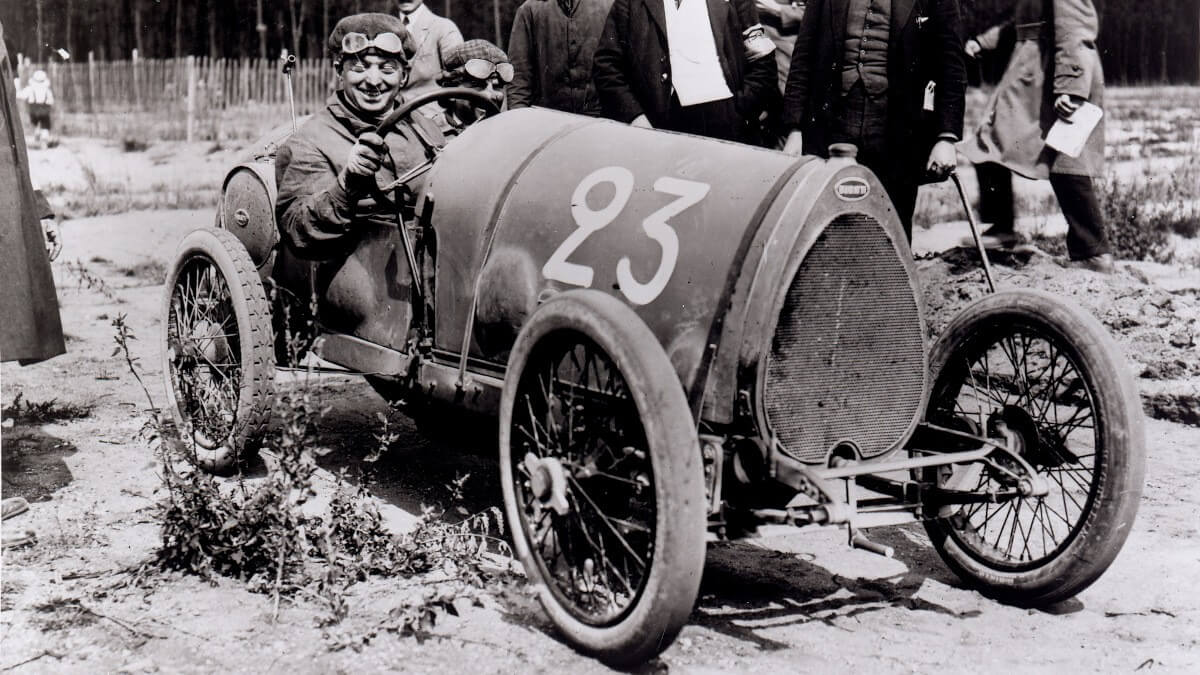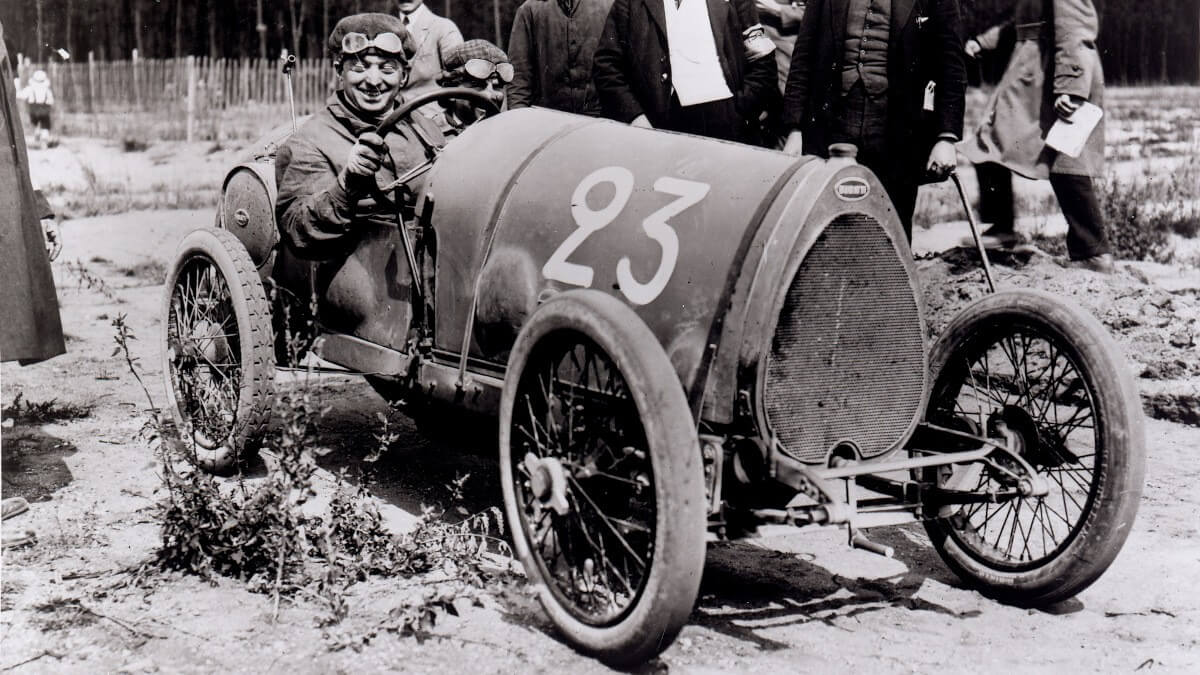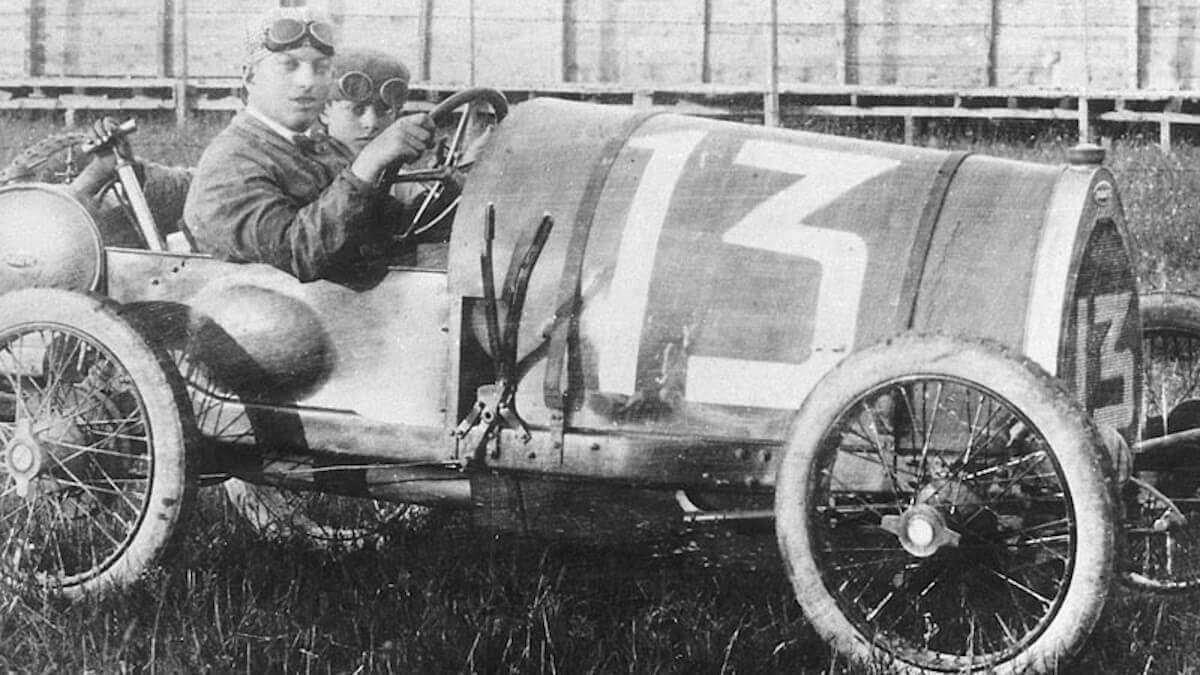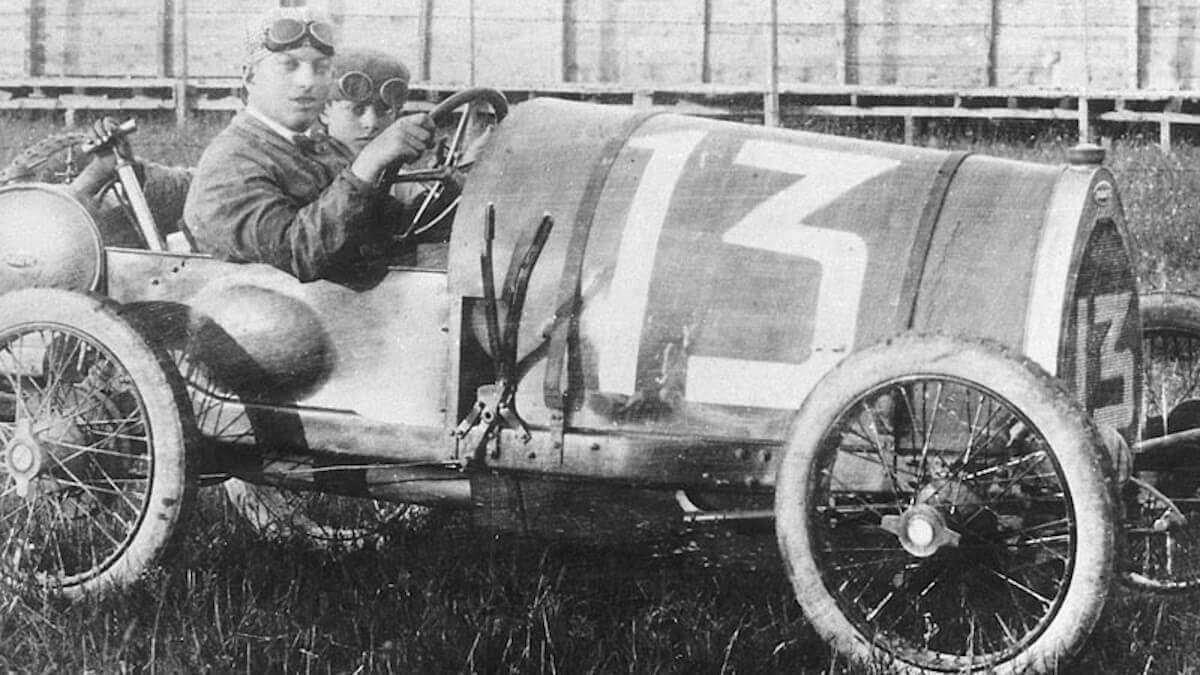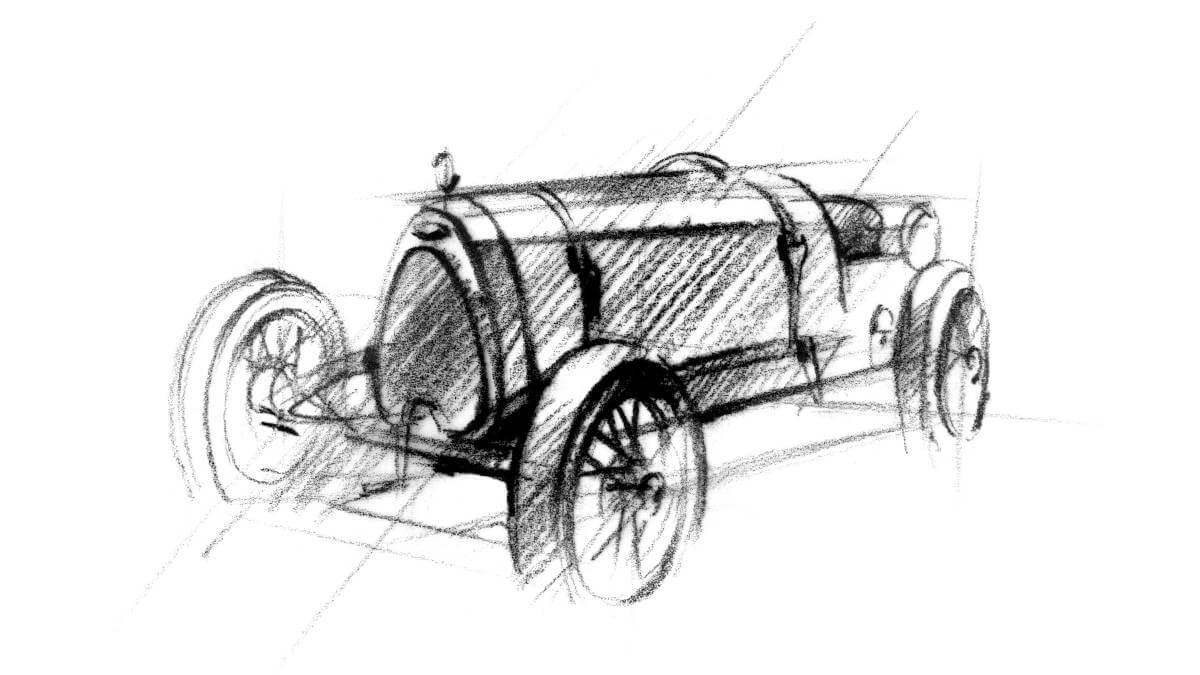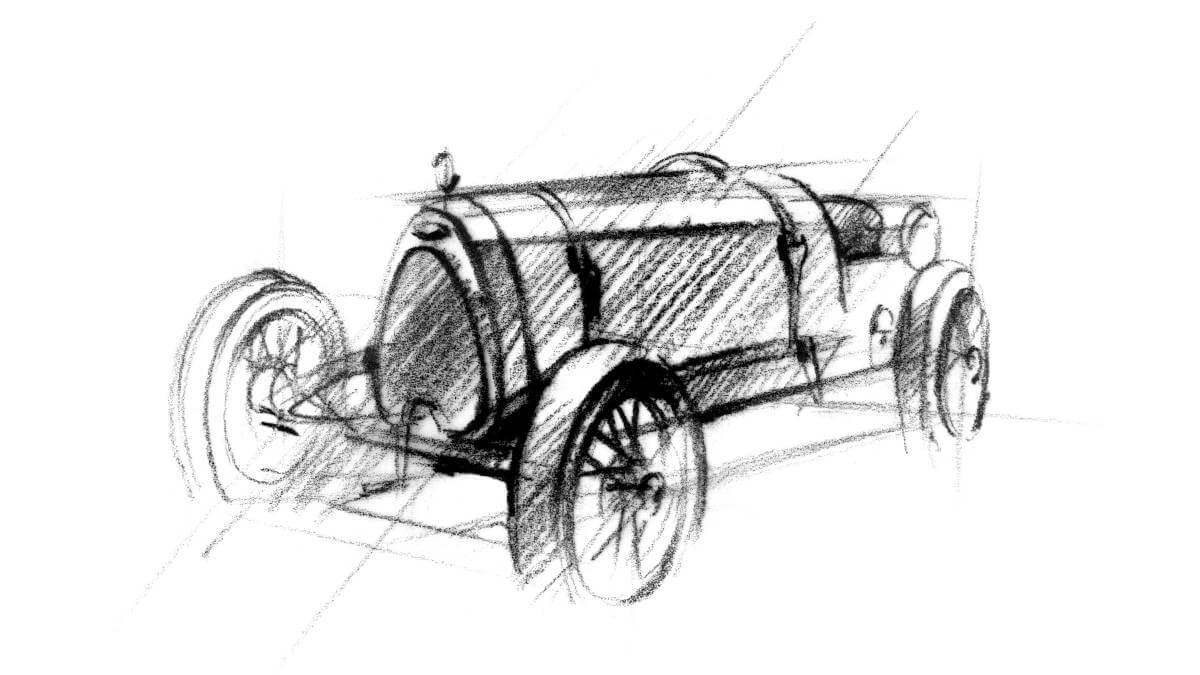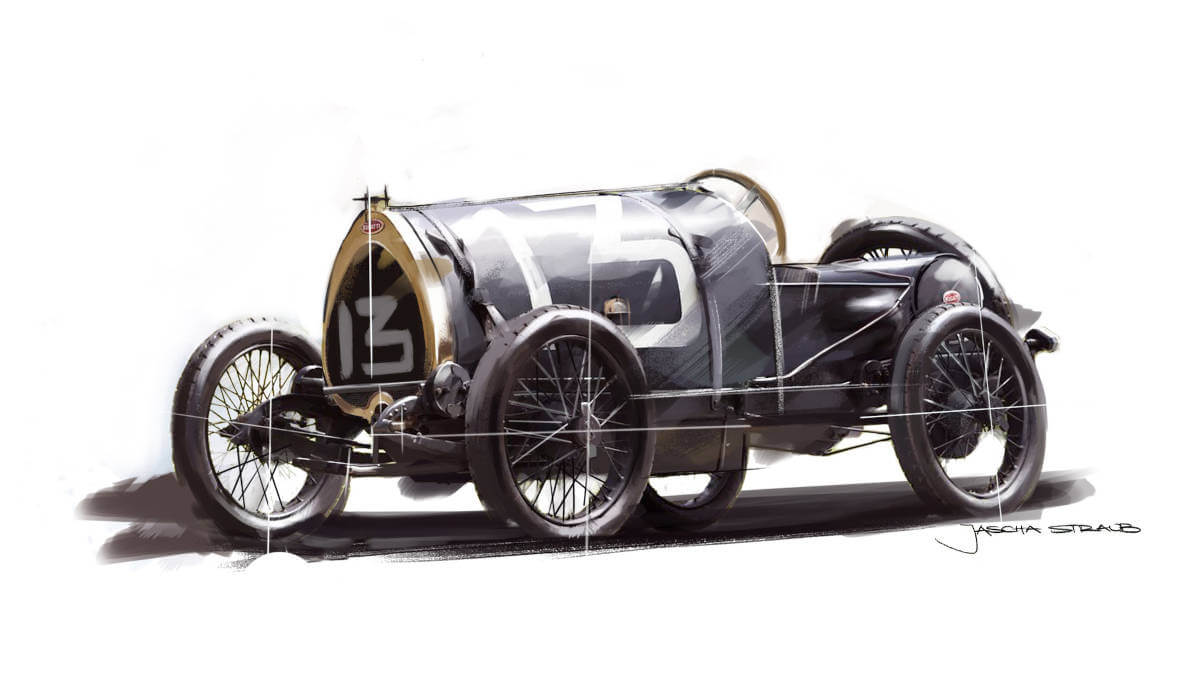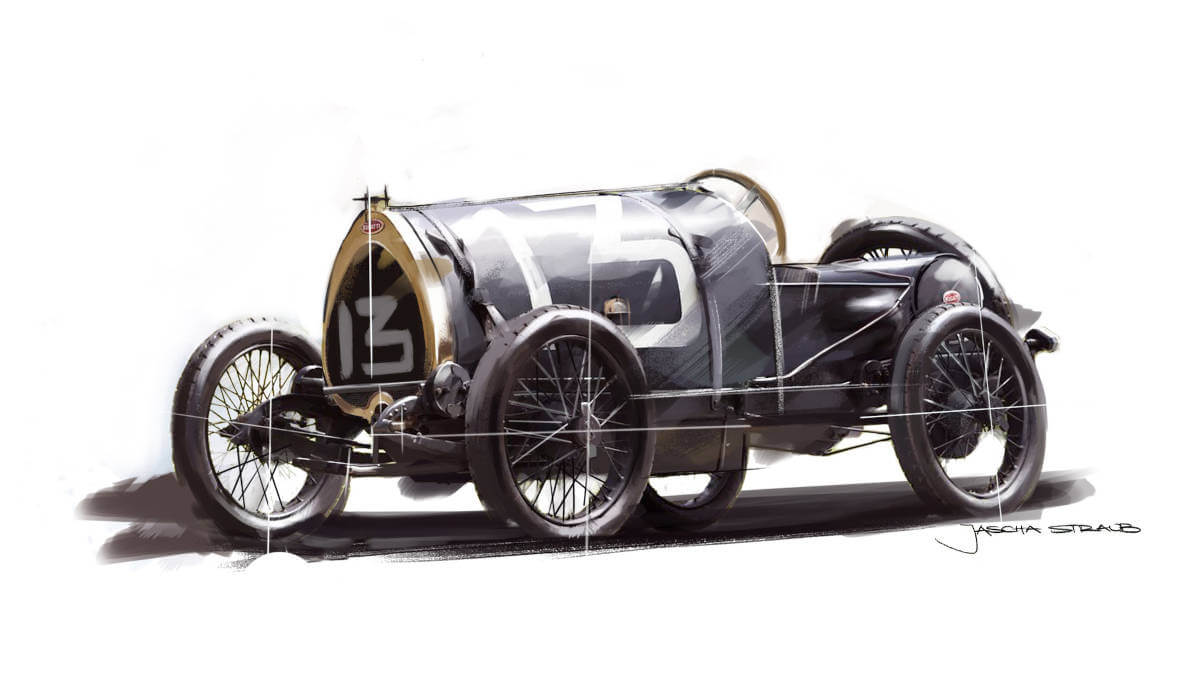 Extreme reliability and agility
From 1921, the displacement increased to 1.5 liters, which brought the power to 40 (later 50) hp. Thanks to its low kerb weight of only about 490 kilograms, the Bugatti Type 13 was a very agile sports car of its time. Many races at that time took place on public roads that were closed off for the events, but not specially tarred or smoothed. Poor road surfaces were therefore part of the daily routine. Bugatti, however, deliberately designed his vehicles in such a way that axle breakage, flat tires and burst engines were extremely rare. As a result, the company acquired an extremely good reputation. The drivers weren't only able to outrun their competitors in larger and heavier cars on the curves. They were also less often forced to stop for tire changes or repairs.
Almost 2,000 cars produced
In the course of time, various drivers won races at Lake Garda as well as hillclimb races at Mont Angel near Monte Carlo, at Limonest near Lyon, at La Turbie near Nice or in South Harting with the Type 13. In 1921 this car finally achieved a quadruple success at the Voiturettes Grand Prix in Brescia. Due to this great victory, all the following four-valve vehicles were subsequently given the nickname Brescia. Bugatti used the chassis with the same wheelbase in a further developed form for the successor models Type 15, Type 17, Type 22 and Type 23. As the only offshoot of this sequence, the Type 13 shows an engine design with carburettors on the left and exhaust manifolds on the right side. A total of 435 Bugatti Type 13 were built between 1910 and 1914 and between 1919 and 1920. Combined with the Type 13 Brescia and the other offshoots mentioned above, the total was nearly 2,000 examples by 1926. From 1925, the successor Type 35 was produced.

Images: Bugatti