Automotive
Bugatti La Voiture Noire
It took just over two years, now it is finished and delivered. We are talking about one of the most expensive new cars in the world, the unique Bugatti La Voiture Noire. This one-off was unveiled as a concept car at the 2019 Geneva Motor Show, and since then various rumors have swirled around the name of the VUIP customer who transferred around eleven million euros plus taxes to Molsheim in order to be able to put this car in his garage. An no, it wasn't a soccer player. Although Bugatti keep a very low profile when it comes to names, as is almost always the case, Cristiano Ronaldo is only the owner of a Veyron and a Chiron.
Type 57 SC Atlantic by Jean Bugatti as inspiration
The latter supercar forms the technical backbone for La Voiture Noire. However, the new body shape with longer wheelbase created by Achim Anscheidt and his team necessitated an independent chassis setup. A classic Bugatti, which couldn't be viewed live, served as the source of inspiration. In the 1930s, the French car brand produced four examples of the Type 57 Atlantic. One of them became the personal car of Jean Bugatti, son of company founder Ettore Bugatti. Painted in glossy black and with brown leather seats, he named this early supercar "La Voiture Noire". When the German Wehrmacht invaded France, Bugatti sent various vehicles and parts by train to southern France. Since then, there has been no trace of this Type 57 SC Atlantic.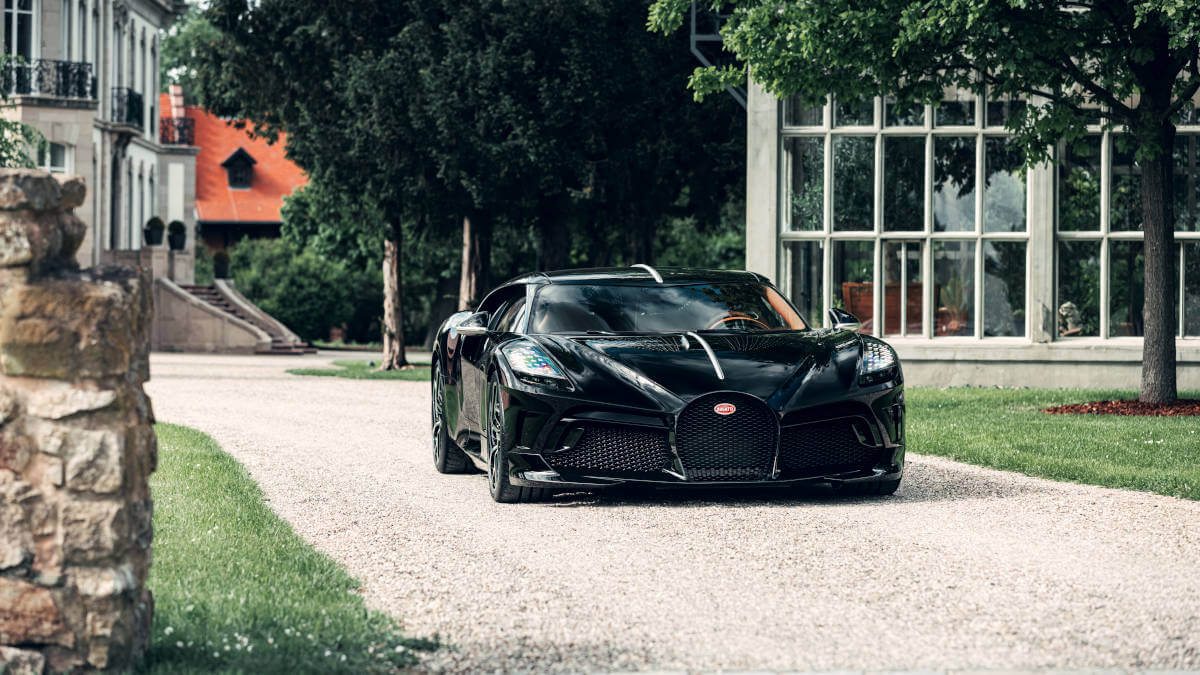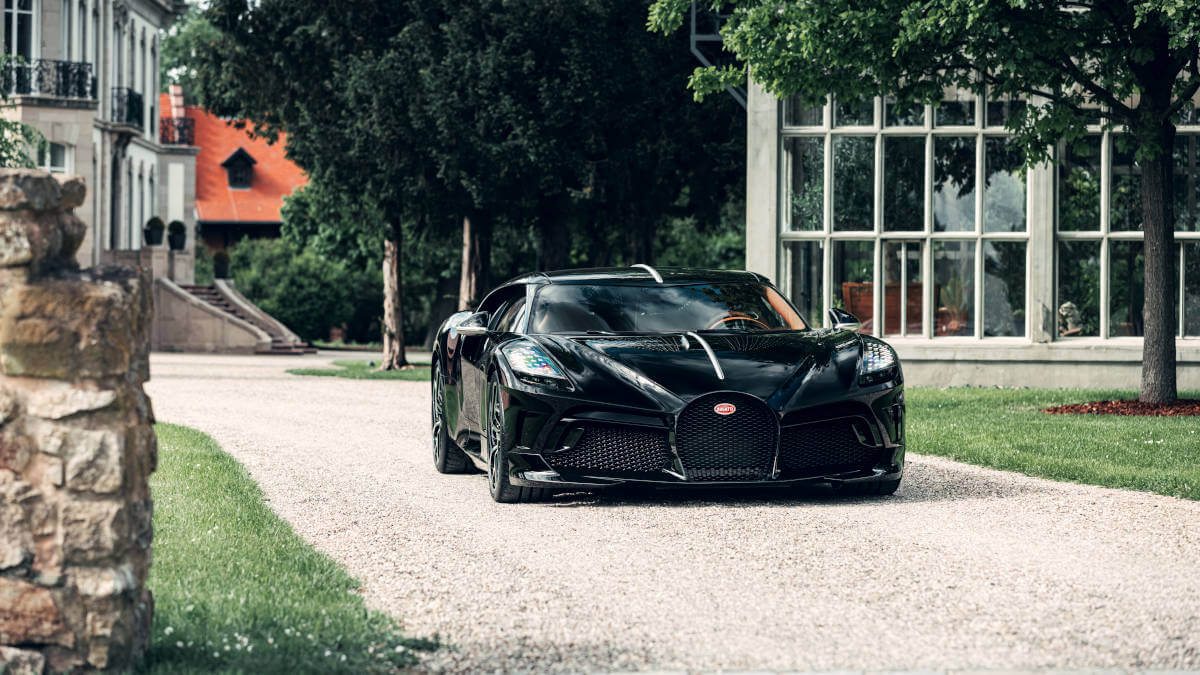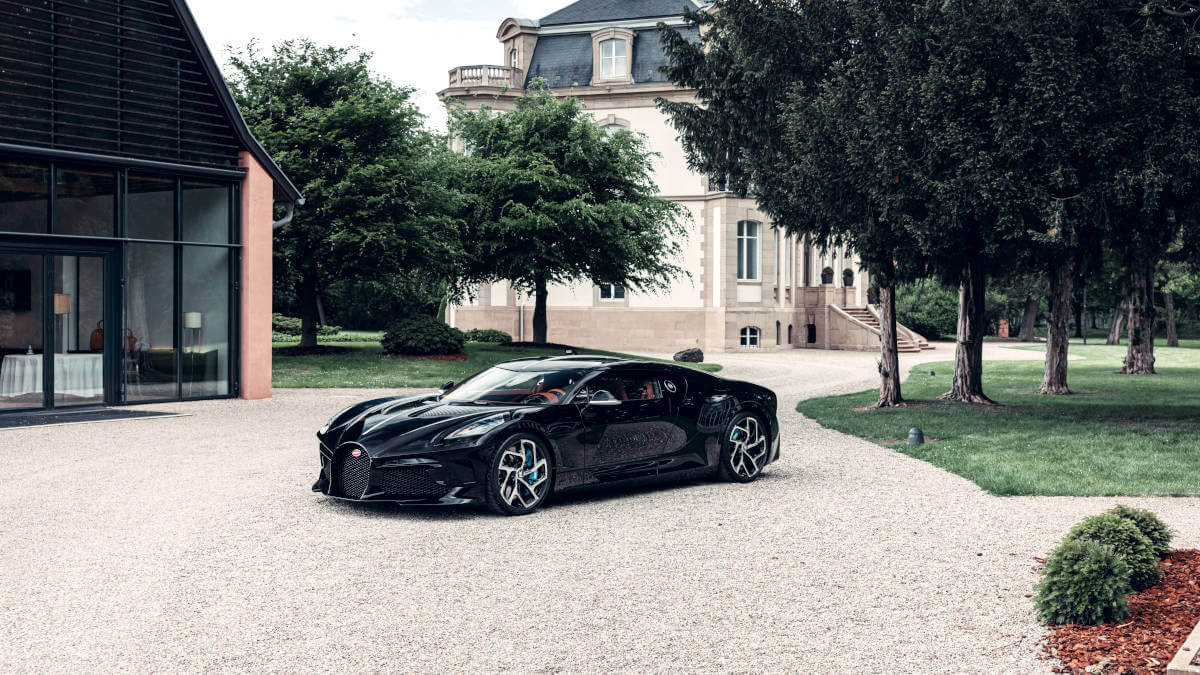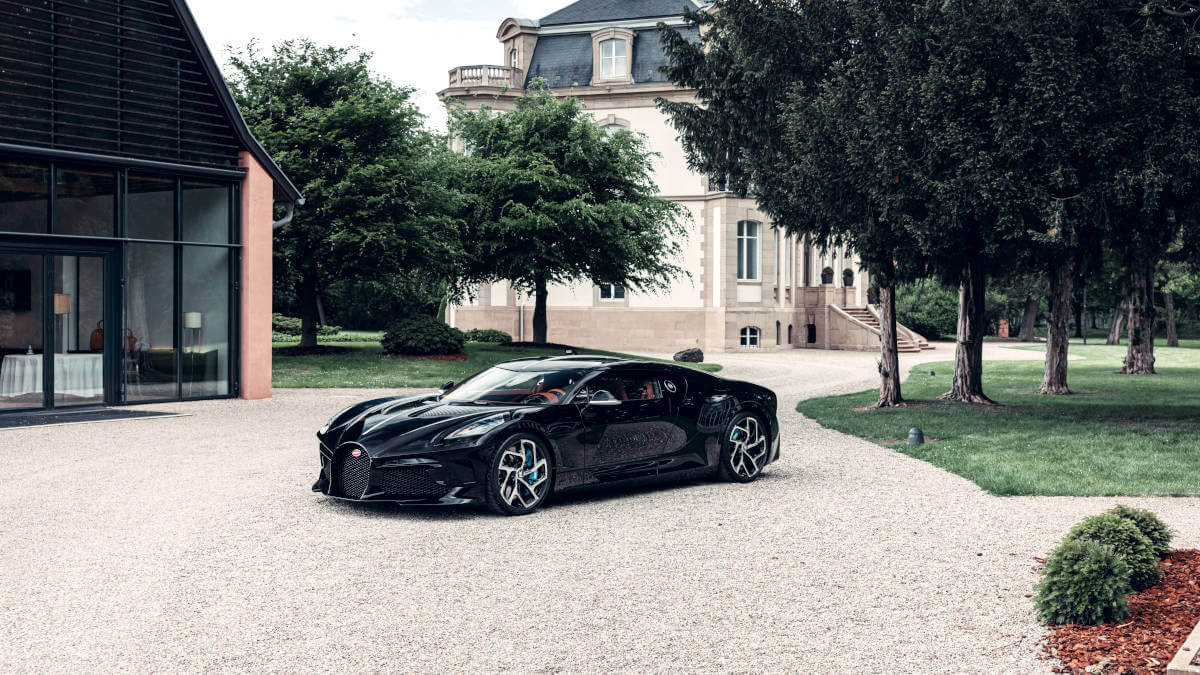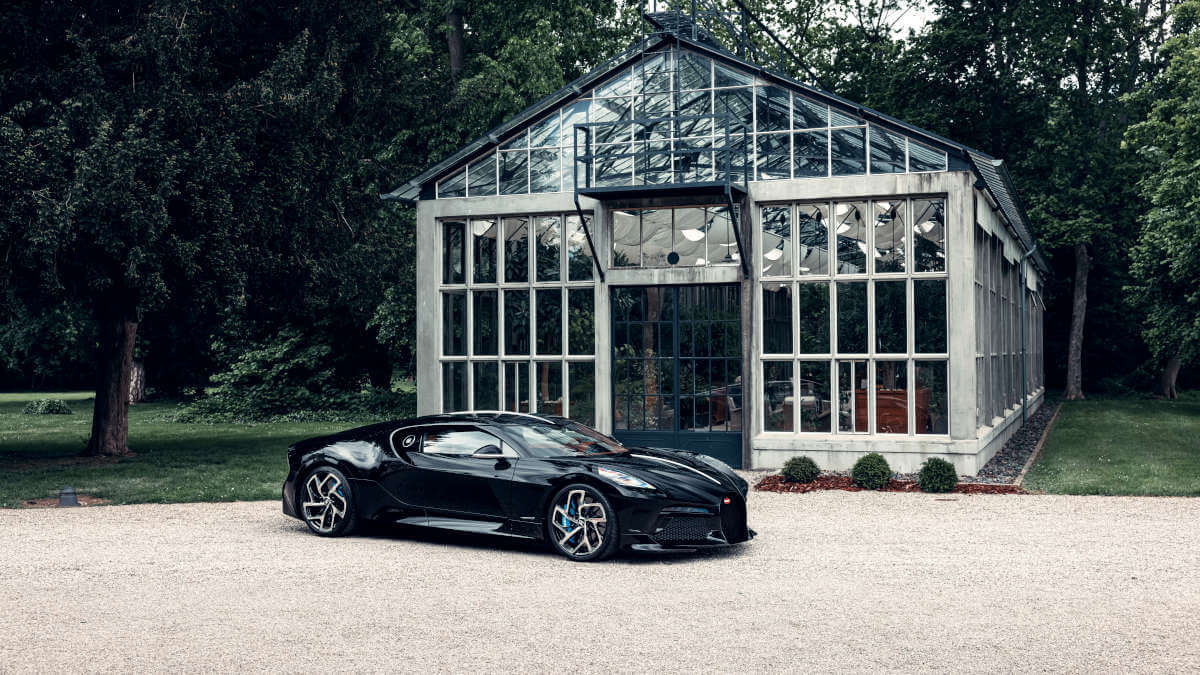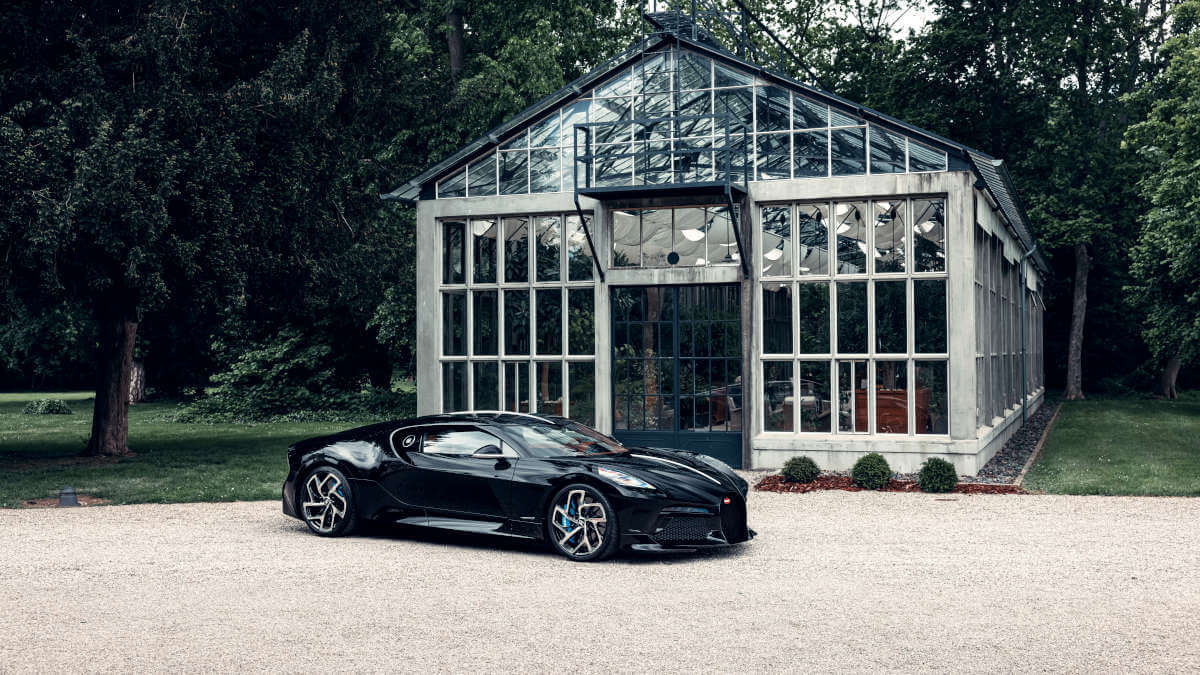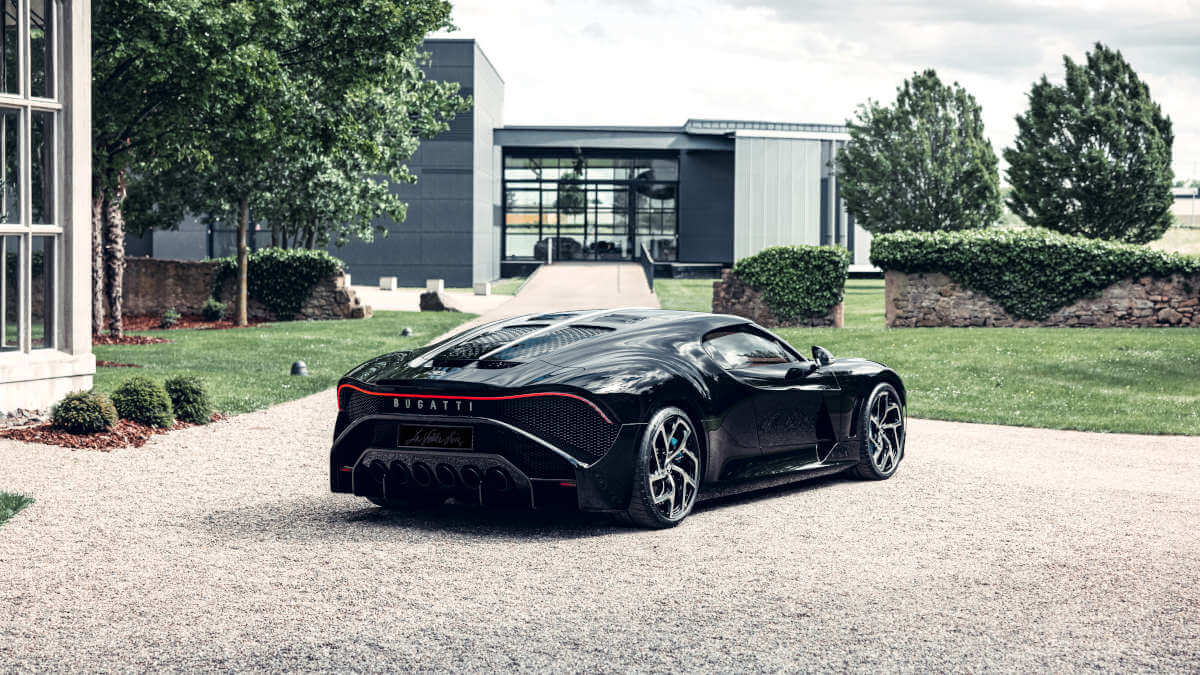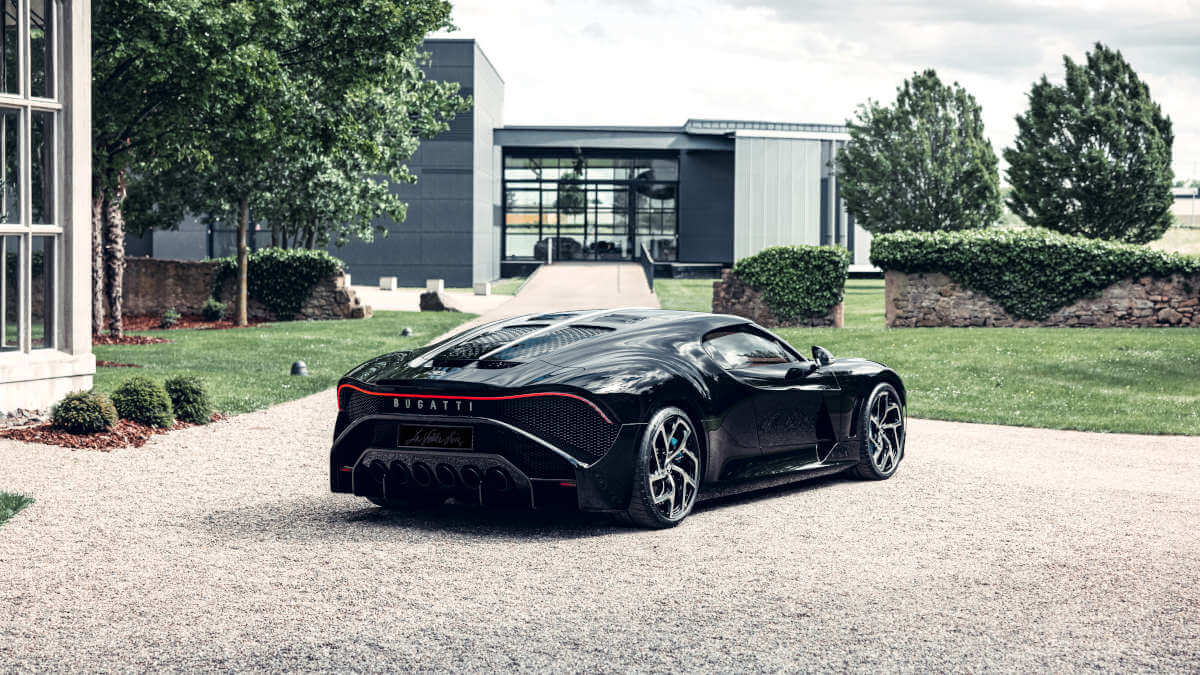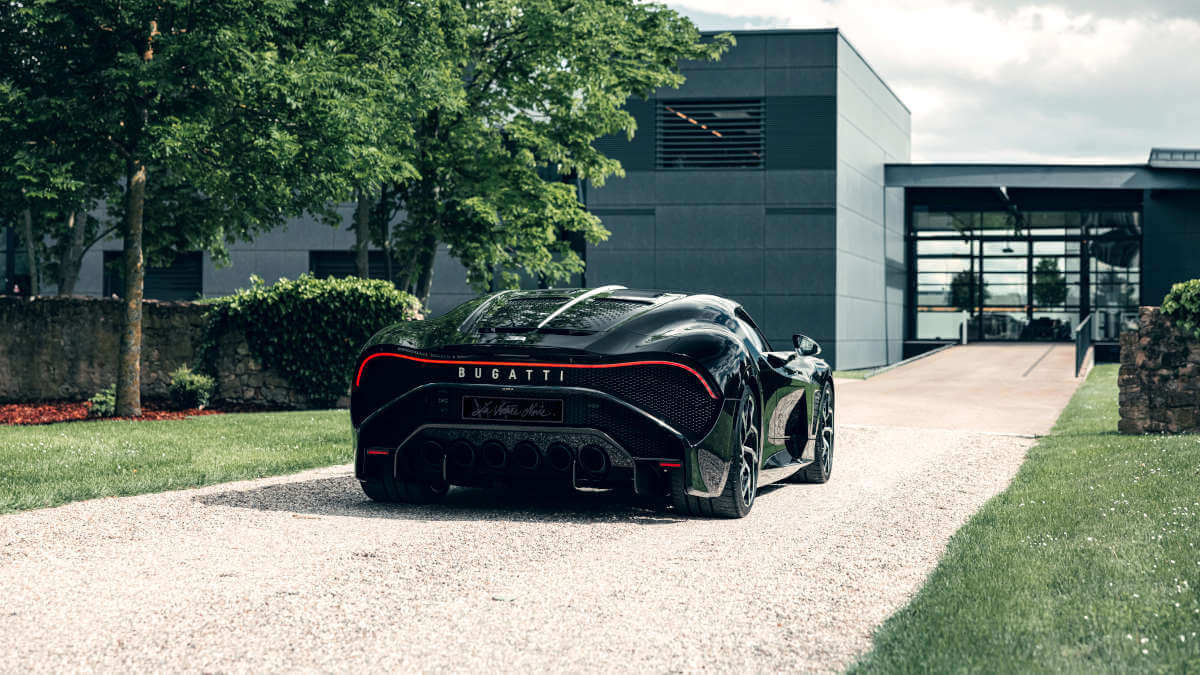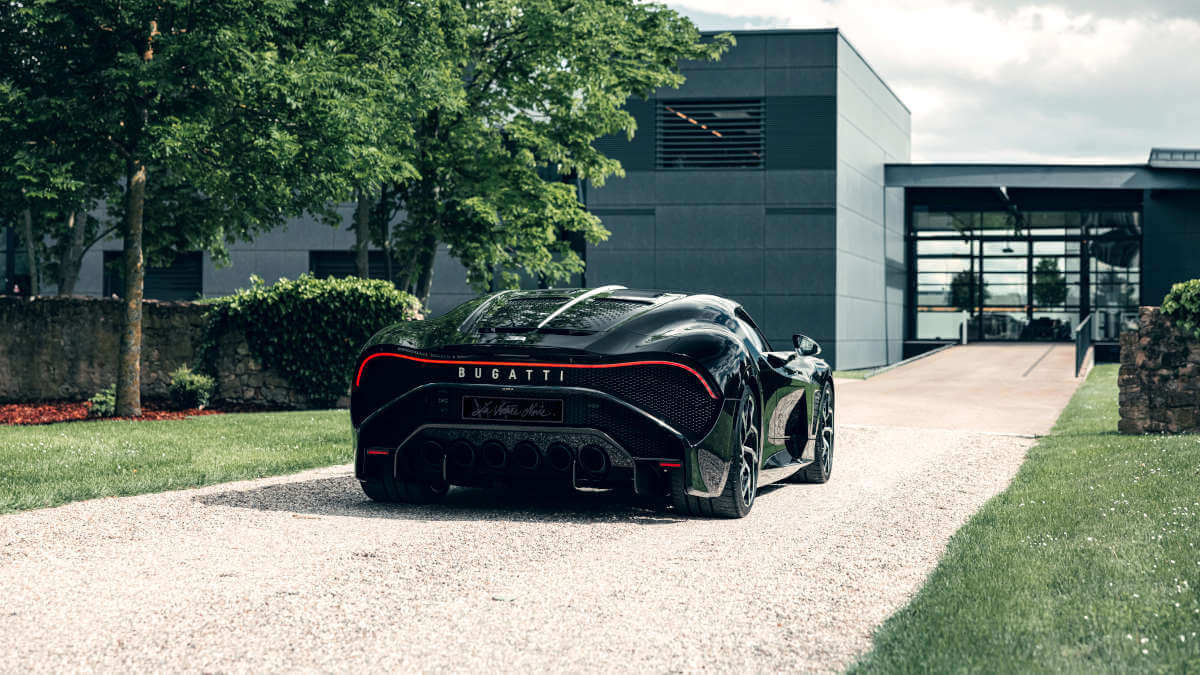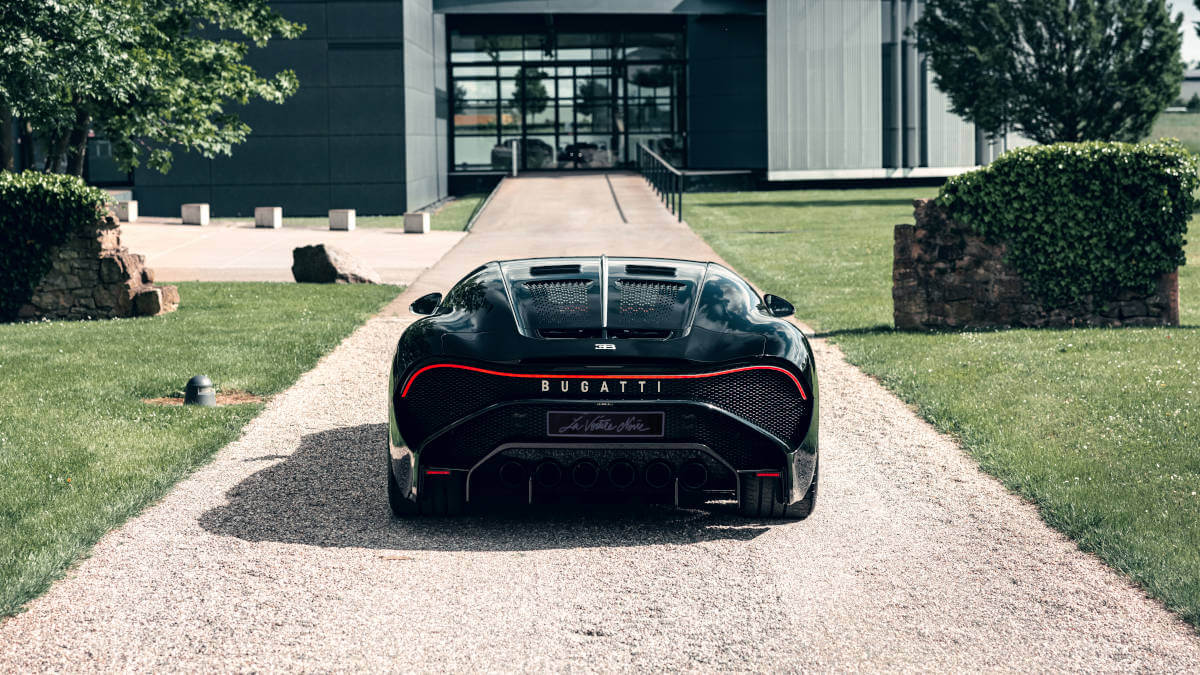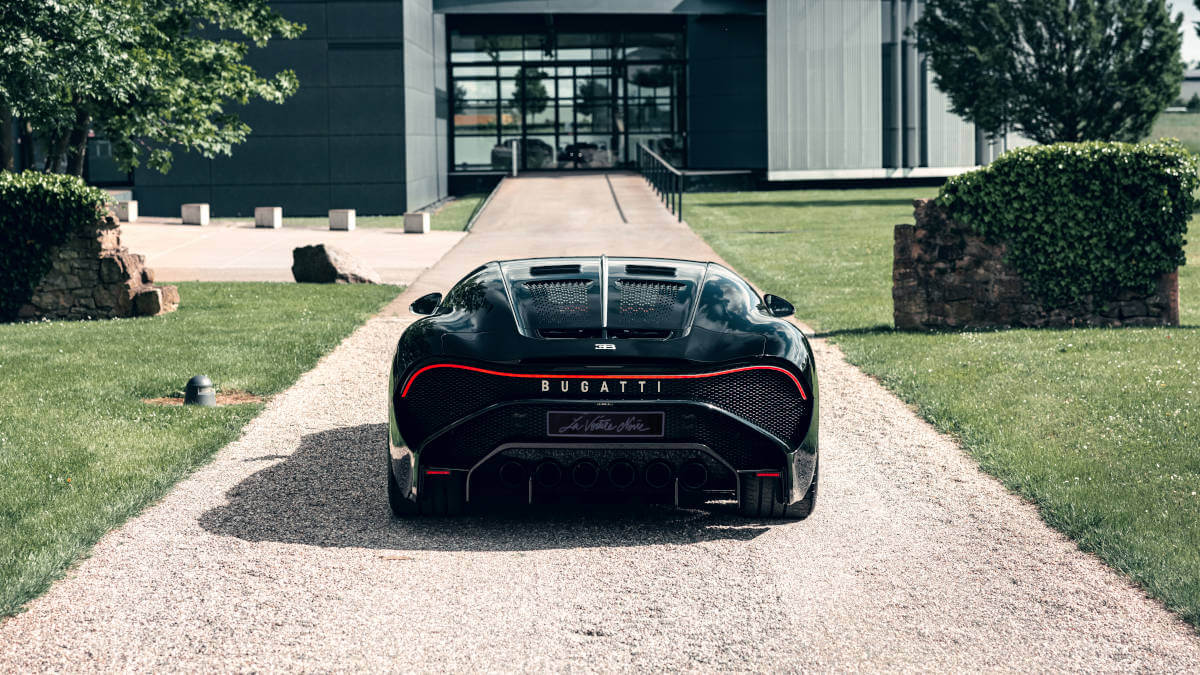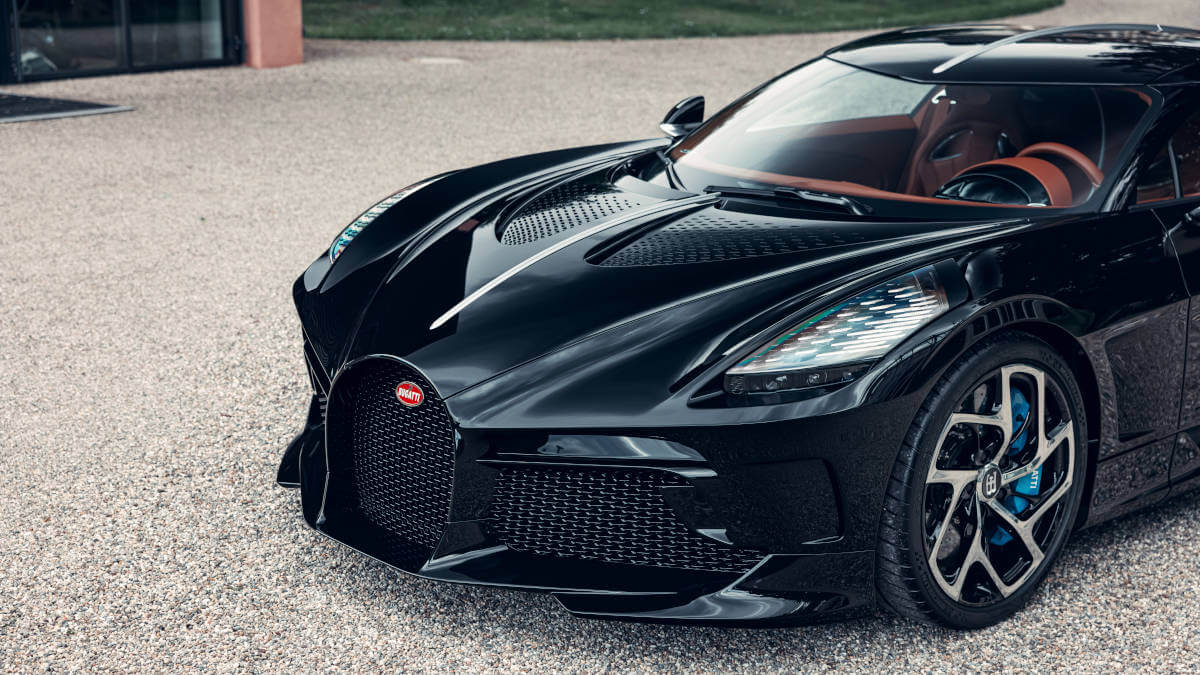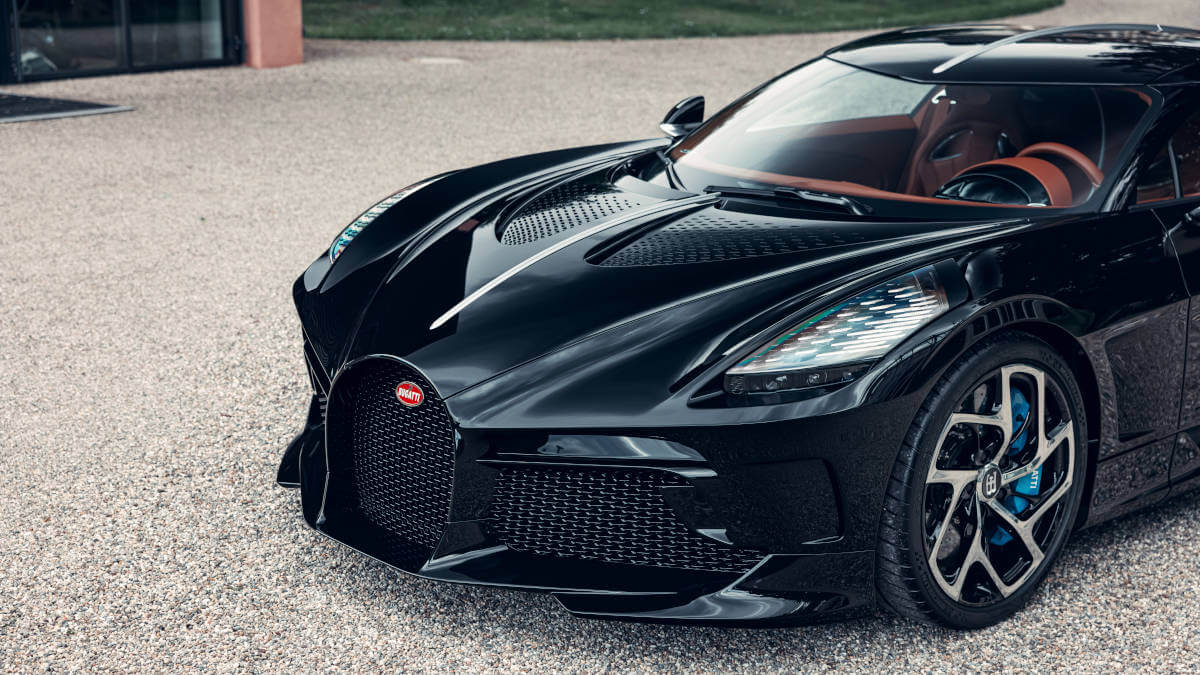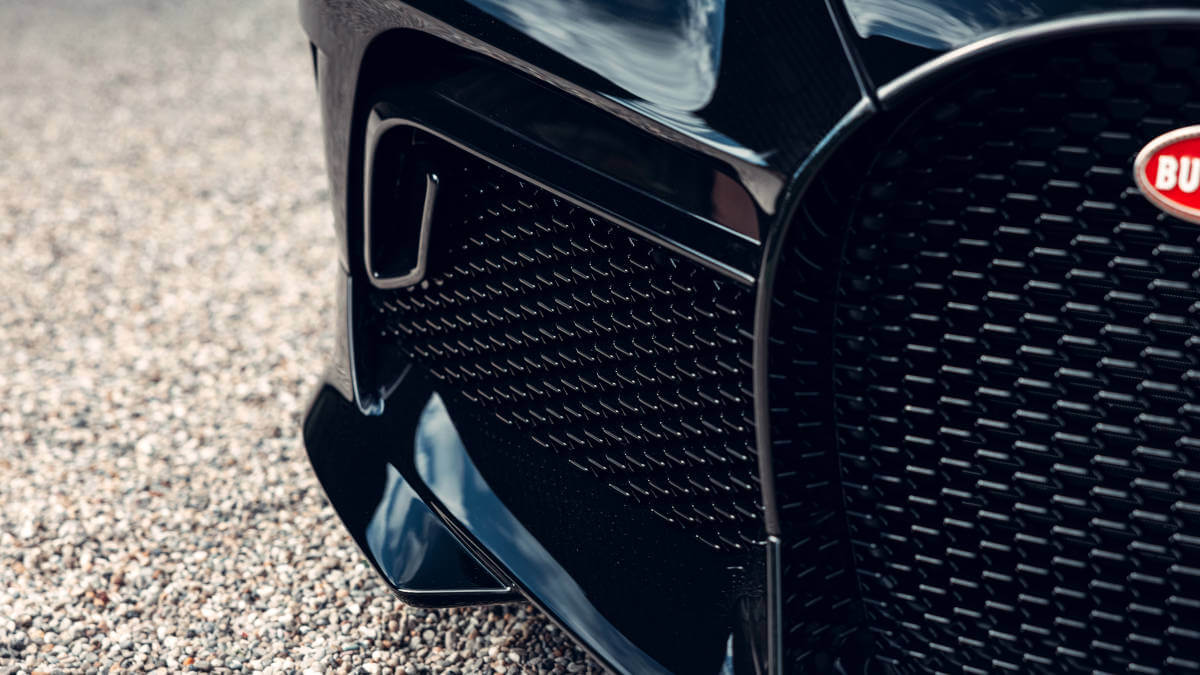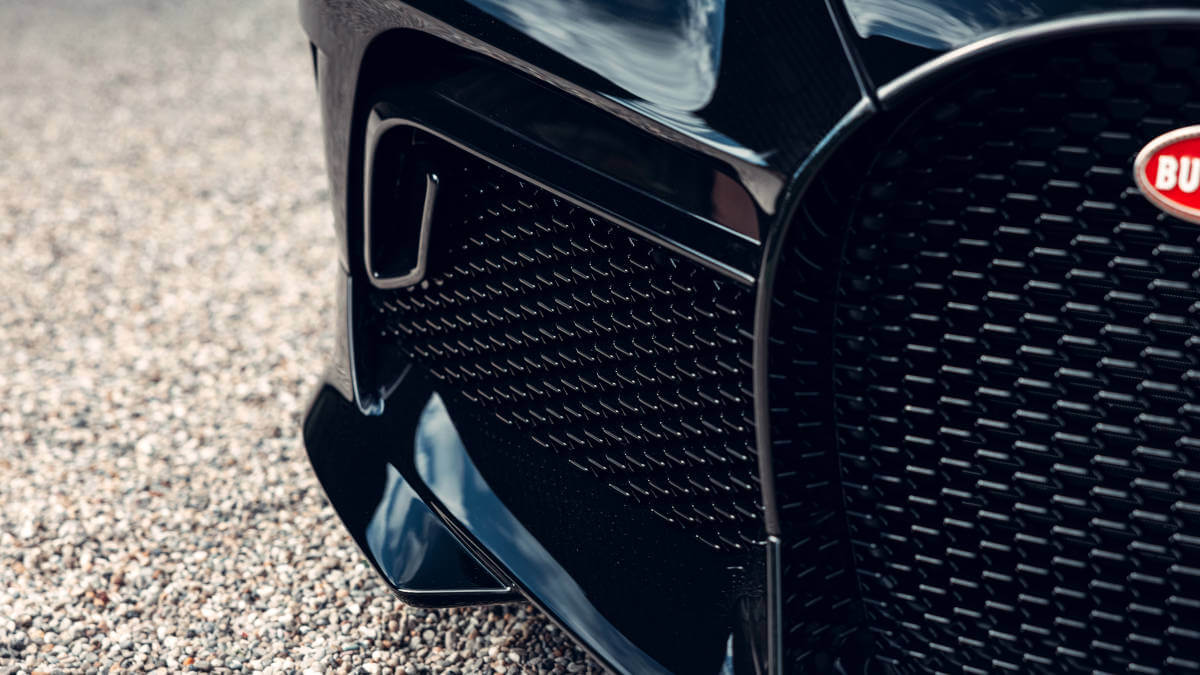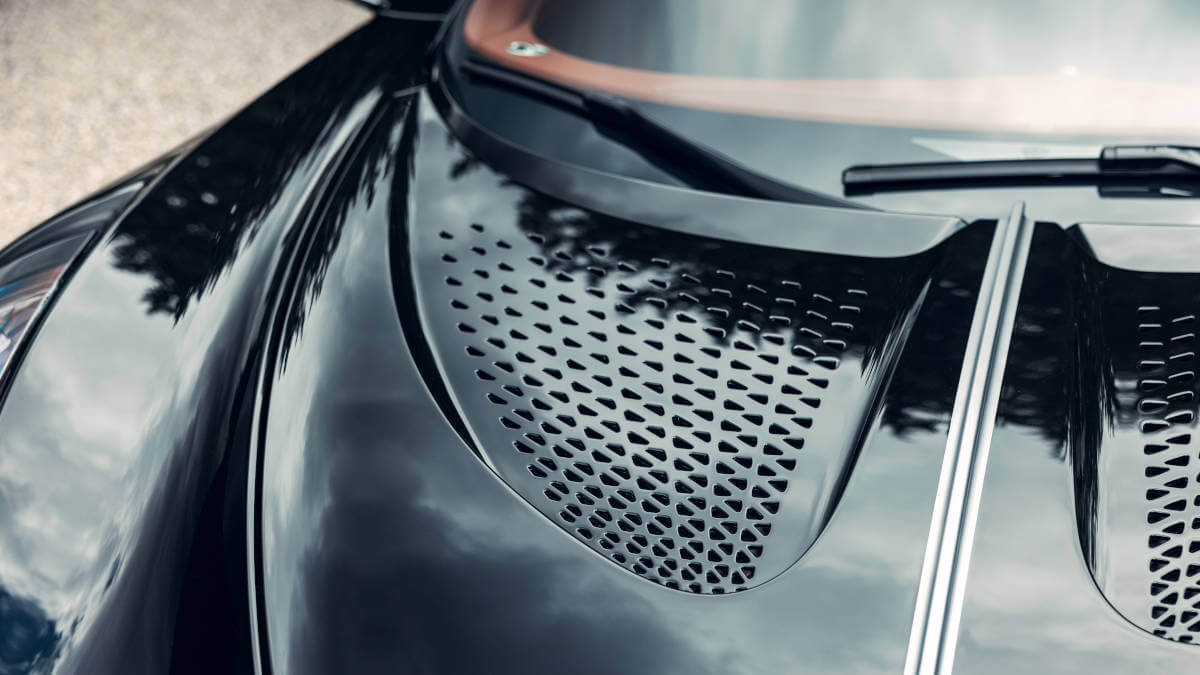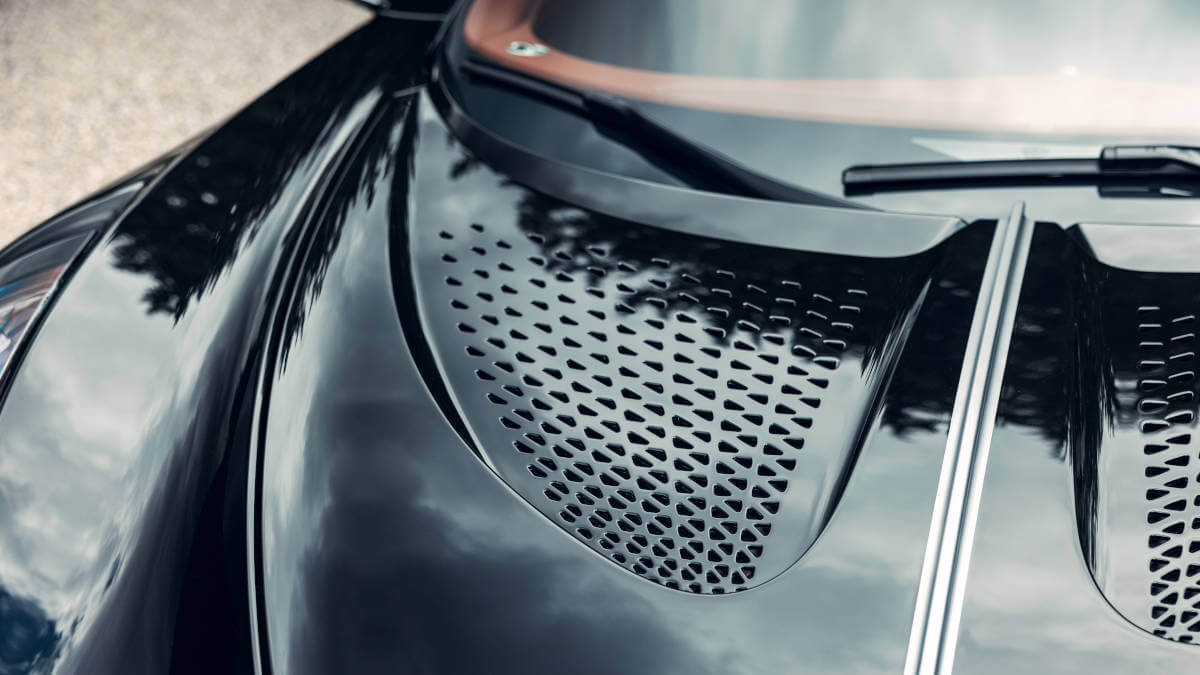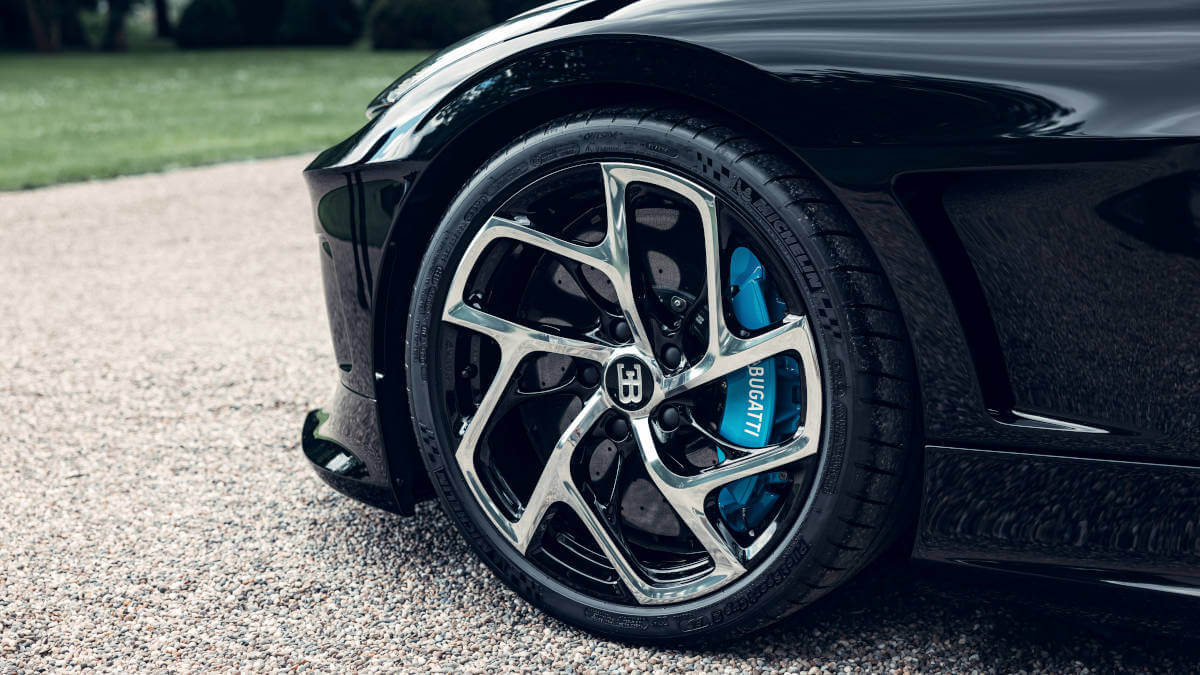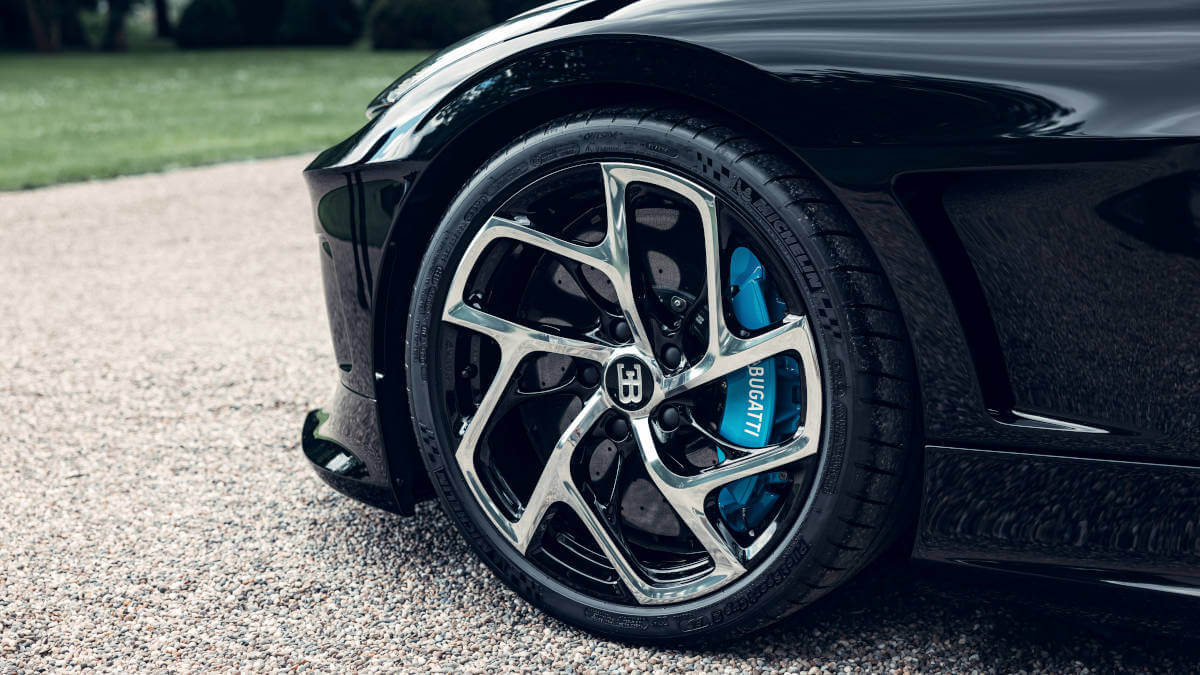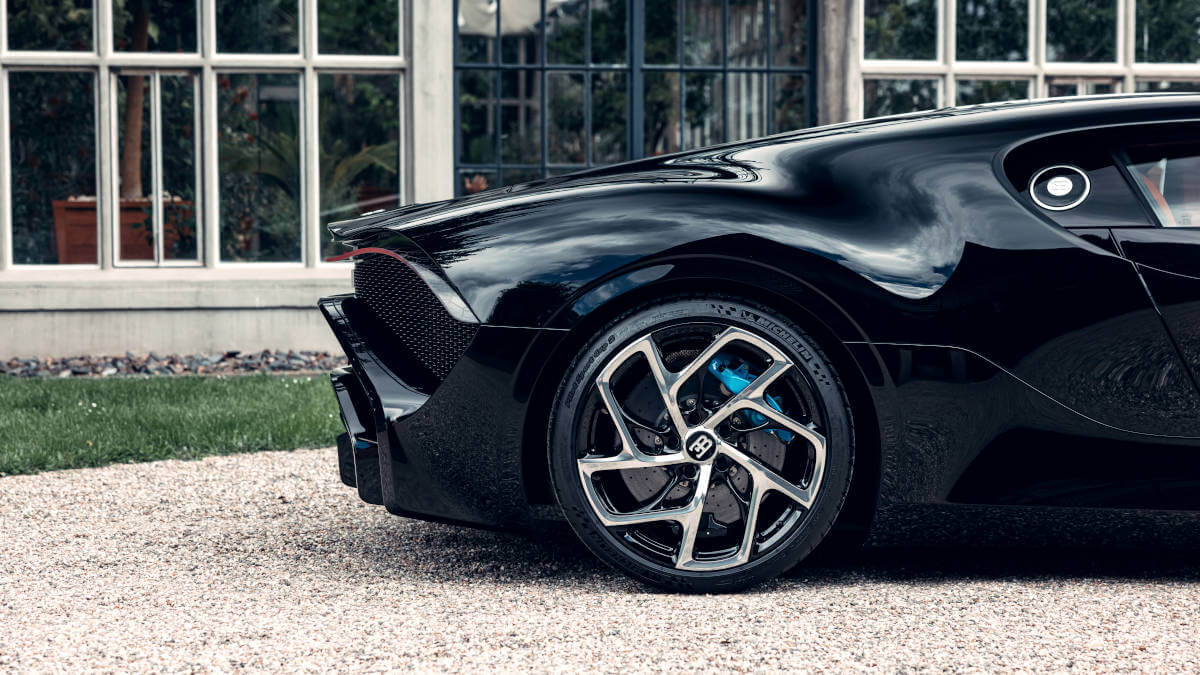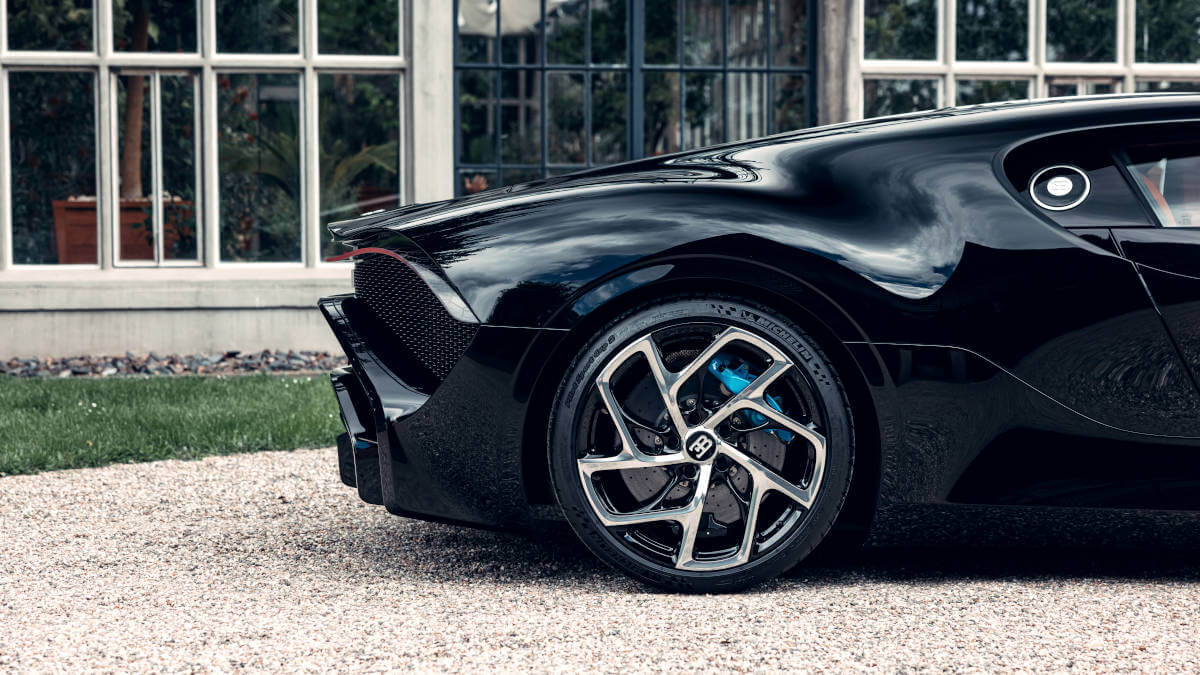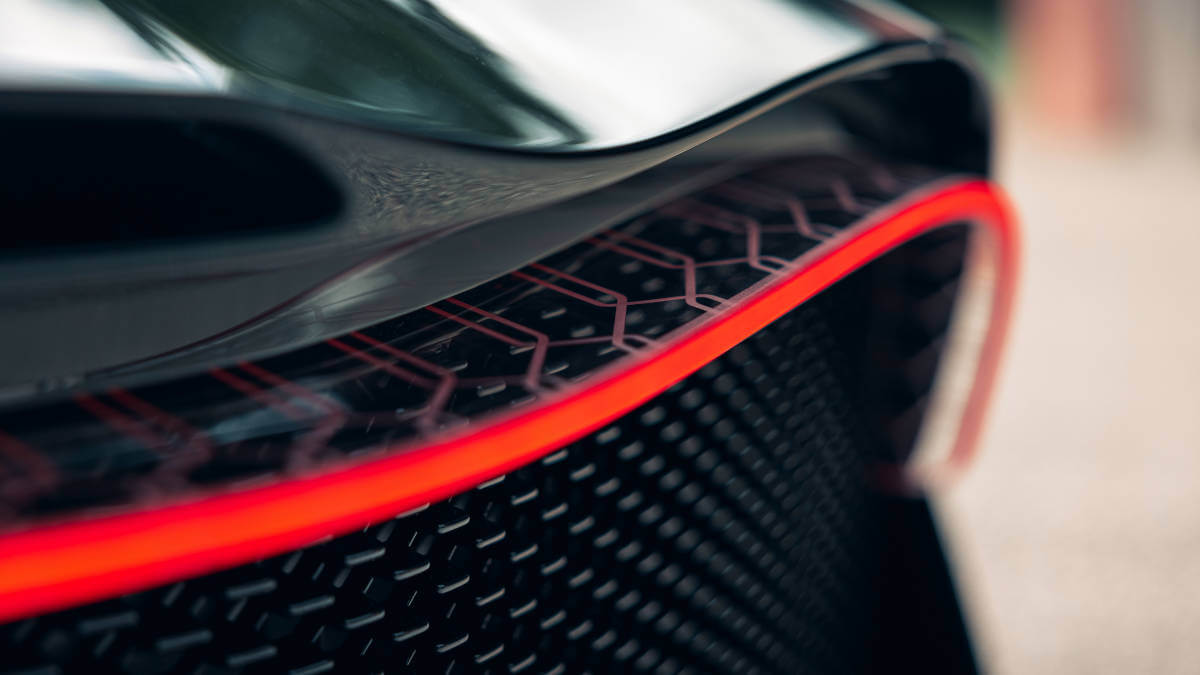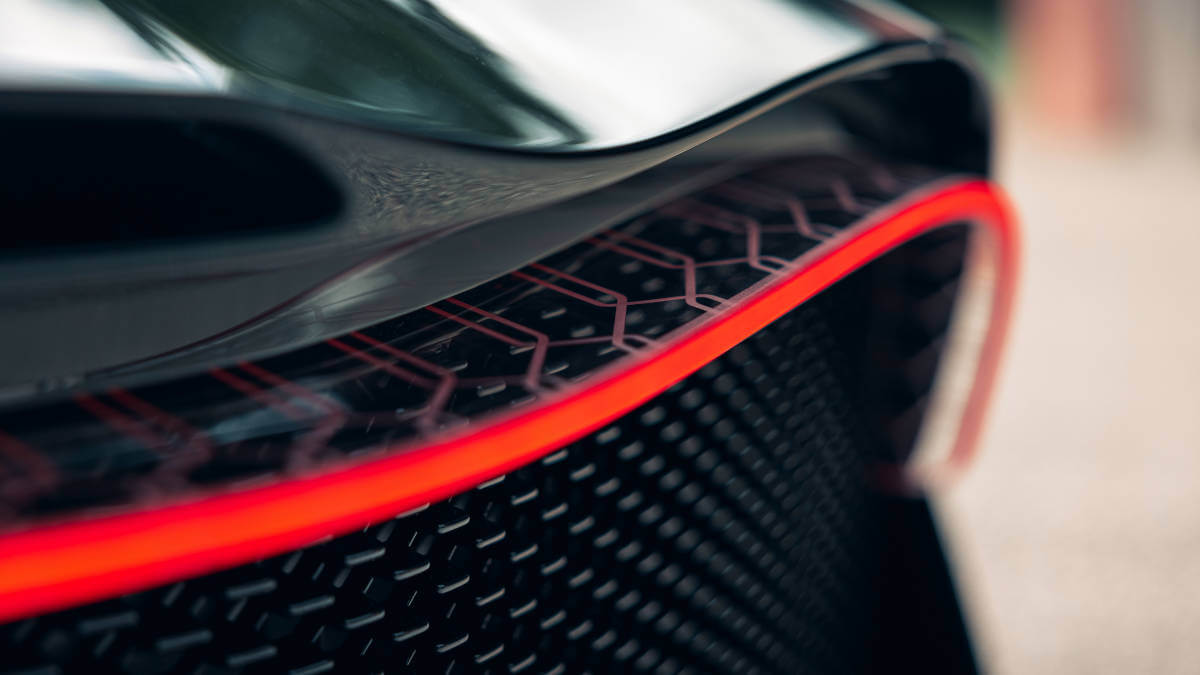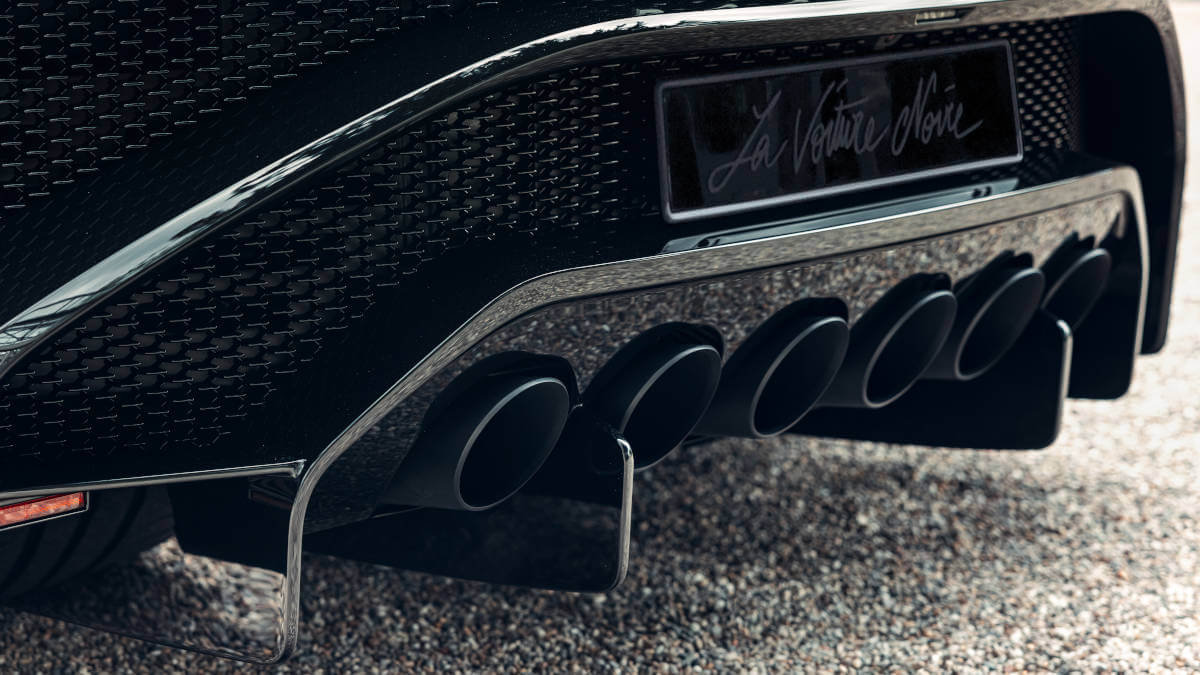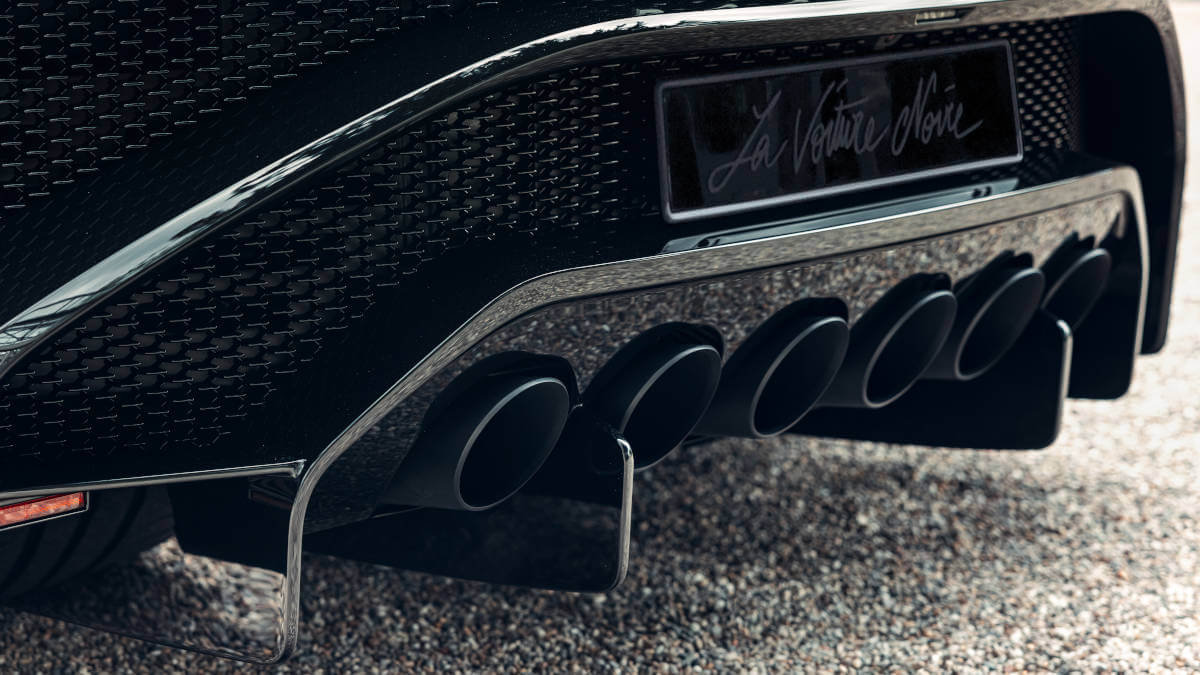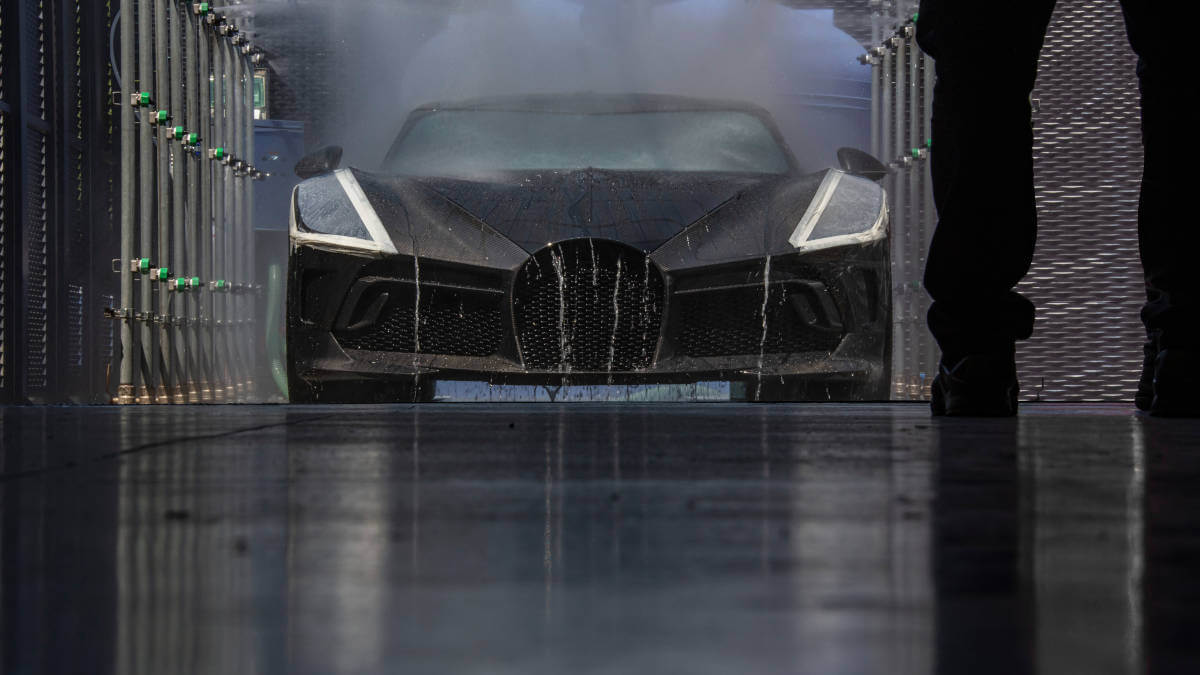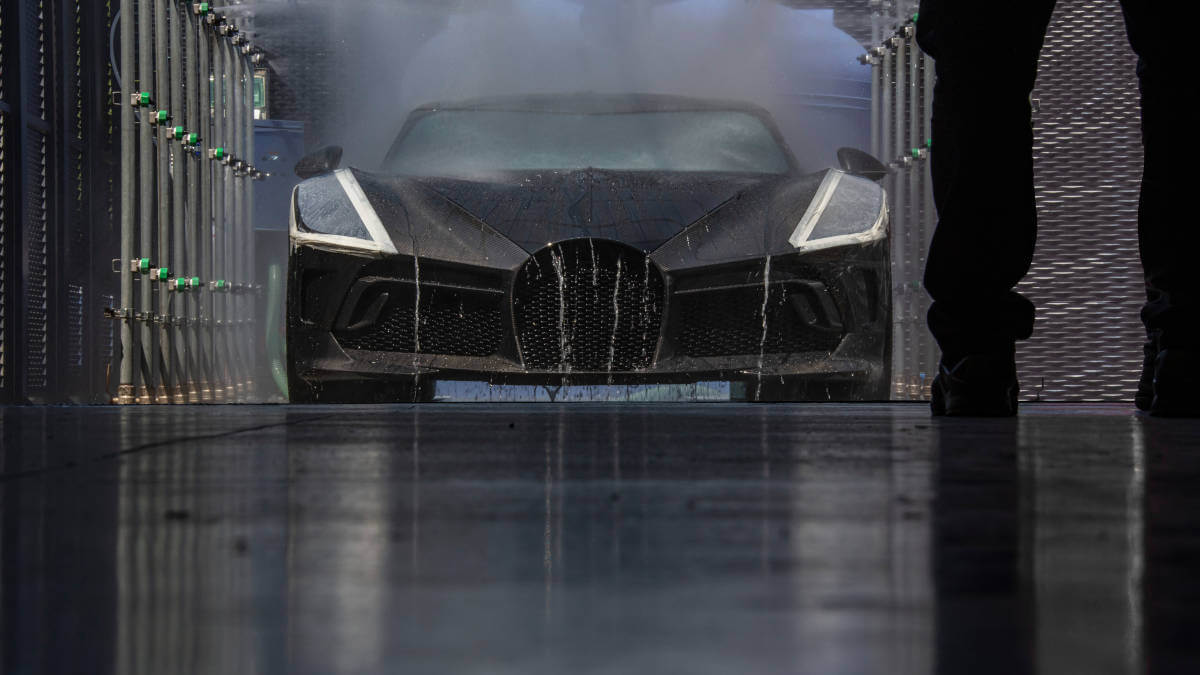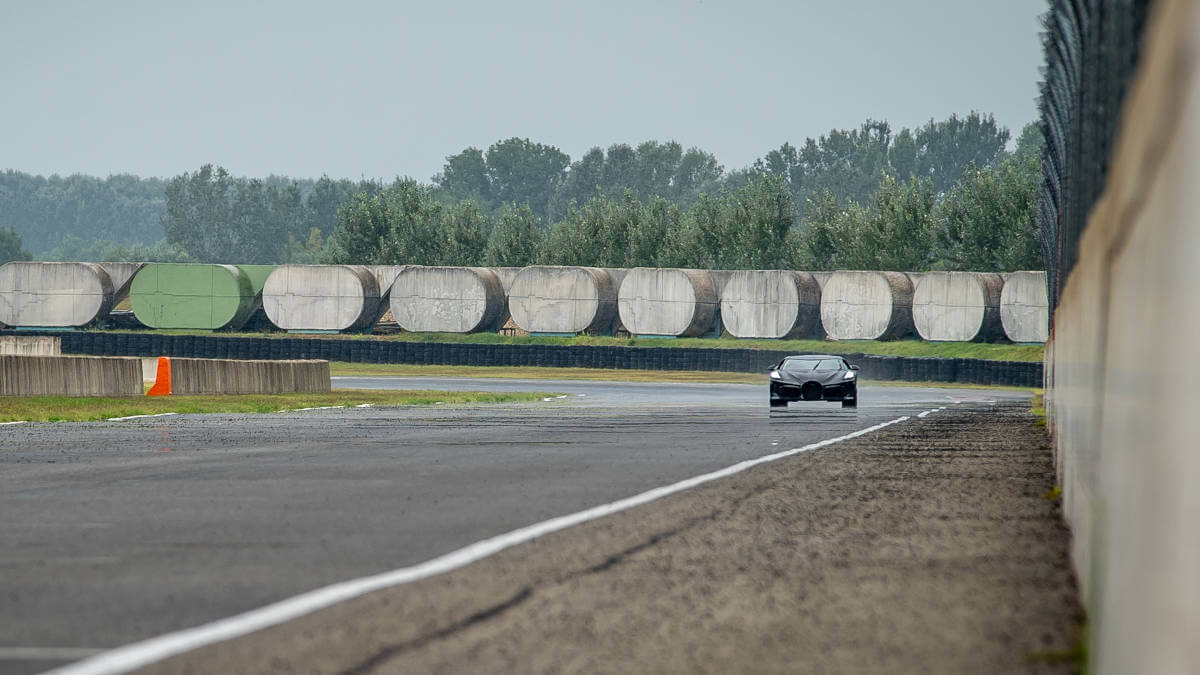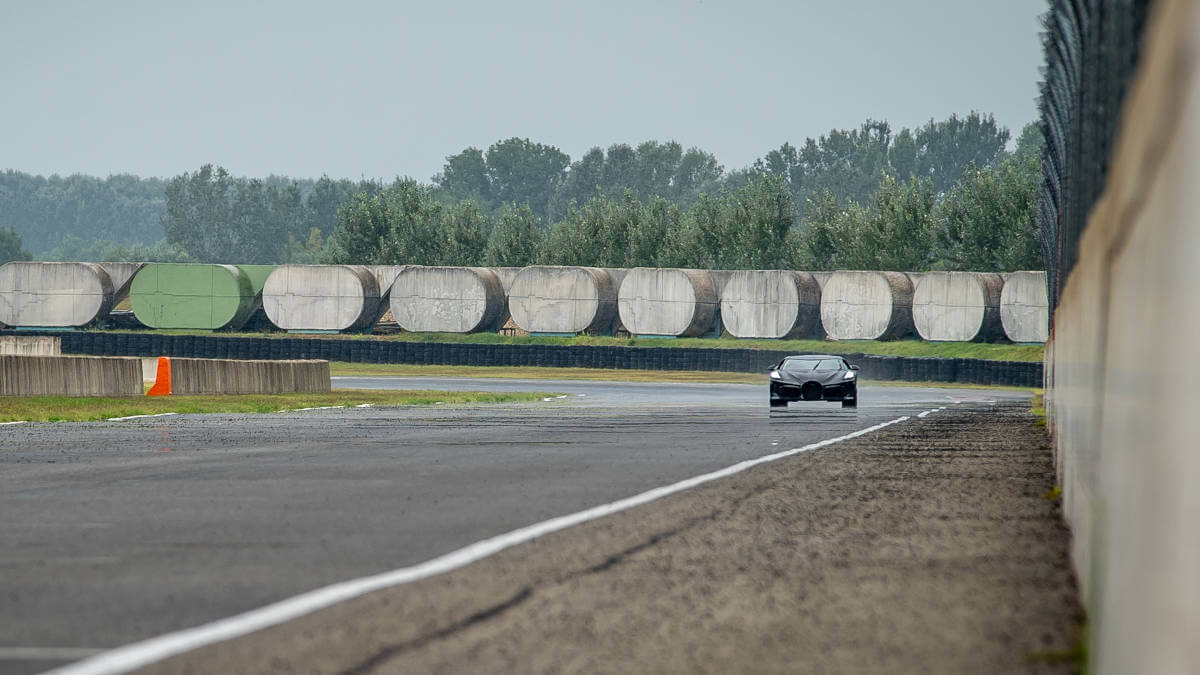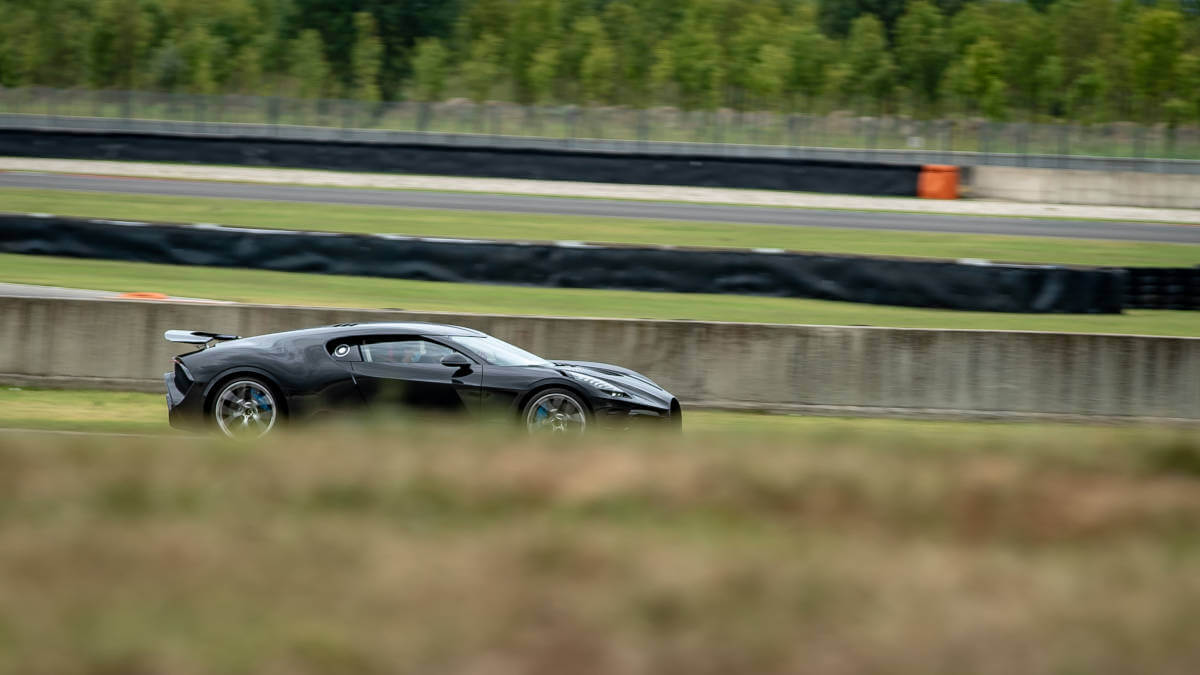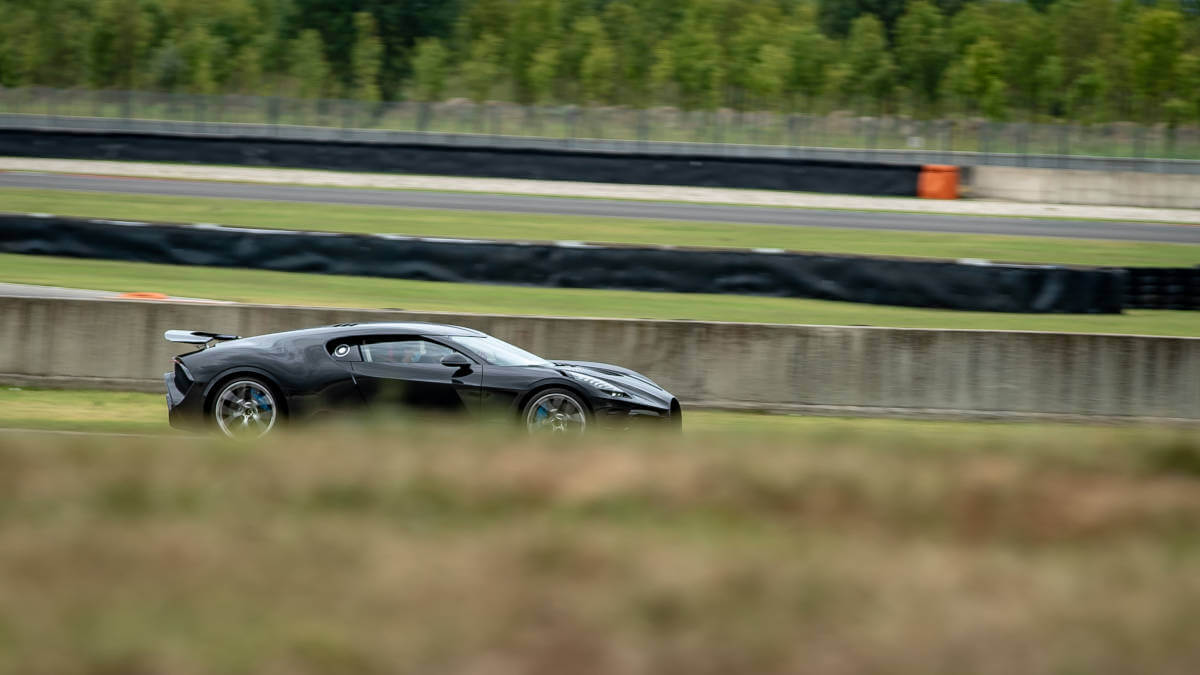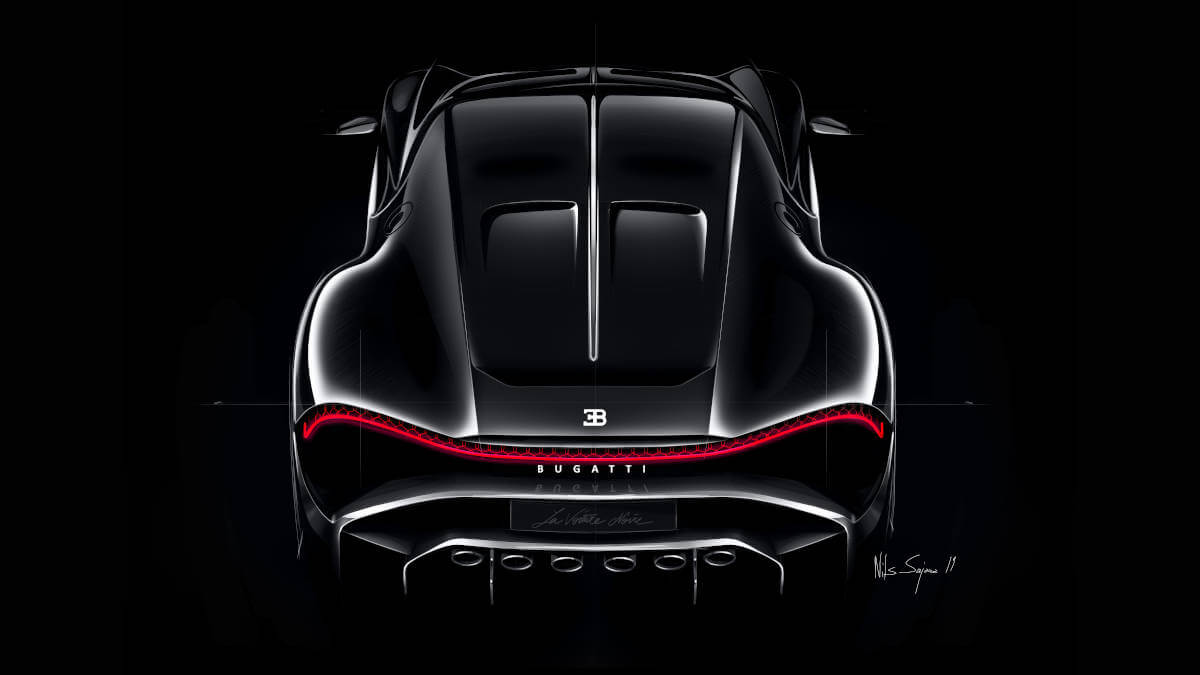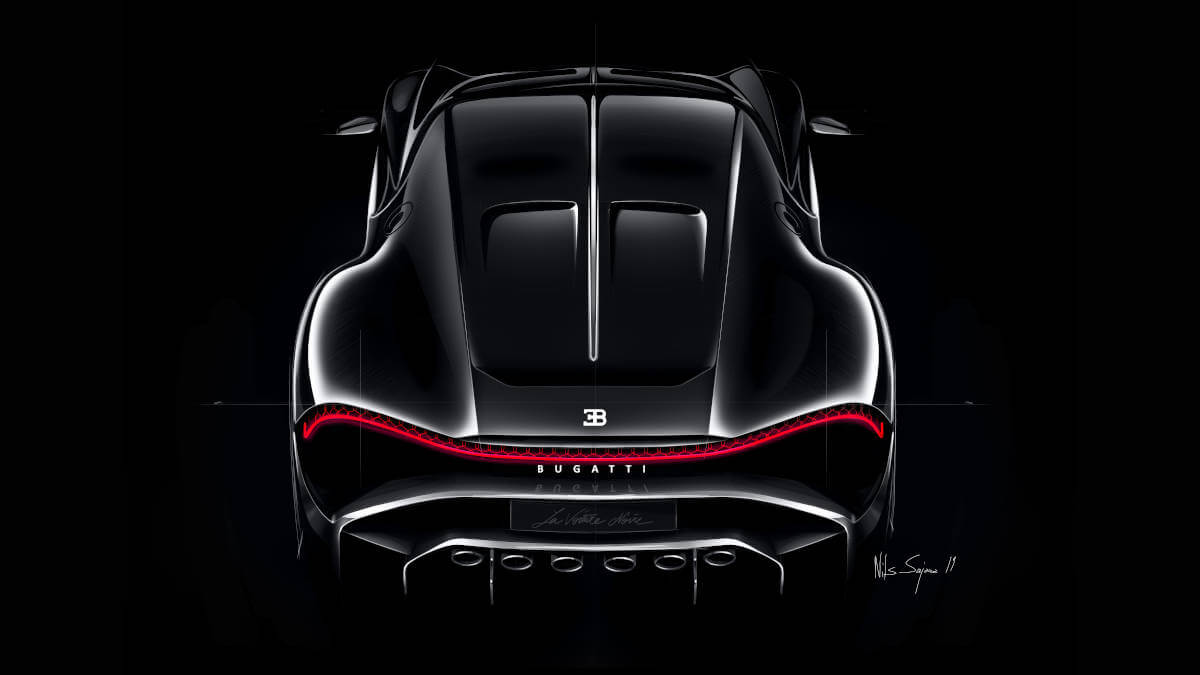 Many unique part for this one of a kind car
In contrast to the historical model, the W16 engine in the new La Voiture Noire sits directly behind the passengers. However, it remained as minimalist an appearance as possible. The black exposed carbon of the bodywork, painted only with clear lacquer, provides a bridge to the modern age. The front and rear bumpers are integrated flush into the shape. It's the same with the windshield, which merges almost seamlessly with the side windows to create the impression of a large motorcycle helmet visor. The headlights consist of more than 25 milled LED elements per side. A 3D-printed front grille sits below them. At the rear, the LED lightbar comes with an enclosure made of one pice without joints. At the bottom, six tailpipes release the exhaust gases to the outside.
Intensive testing phase over two years
As with the clasic La Voiture Noire, the seats are upholstered in high-quality Havana Brown leather. This is complemented by specially turned and polished aluminium elements on the center console, center stack and door panels. A rosewood switch and paddles behind the steering wheel allow the driver to select the gear ratios of the seven-speed dual-clutch transmission. All the newly developed components for this vehicle had to withstand the same stringent quality controls as those previously applied to the Chiron or, more recently, the Divo and Centodieci. For example, La Voiture Noire had spent the past two years in the wind tunnel, and a climate chamber as well as on test and trial tracks. Now the 1,500 hp supercar has been handed over to its happy new owner.

Images: Bugatti