Automotive
Borgward Hansa RS 1500
Borgward was on a par with Mercedes-Benz in the 1950s. The sedans and coupés were comfortable and well equipped. That the brand from Bremen was also active in racing is less well-known today. The basic model for this was the Hansa 1500, which had been available since March 1949. The number after the model designation indicated the engine capacity of around 1.5 liters. At the start of production, this produced 35 kW/48 hp. At the end of 1950, output increased to 38 kW/52 hp. In addition to the classic sedan with two or four doors, Hebmüller produced a four-seater convertible and a two-seater Sport-Cabrio with a 20-centimeter shorter wheelbase. The latter was equipped with a 49 kW/66 hp engine. In 1951, an 80-hp racing version with a radically open roadster body completed the program. This body strongly resembled the so-called INKA record car (Ingenieurs-Konstruktions-Arbeitsgemeinschaft) which set twelve international records in 1950.
Roadster was very successful
Borgward continued to develop this racing car until 1958. The factory team started at international races like the Carrera Panamericana, the Grand Prix for sports cars in Buenos Aires or the ADAC Eifel-Rennen at the Nürburgring. Alongside Fritz Jüttner, Adolf Brunes, Hans-Hugo Hartmann and Karl-Günter Bechem, Hans Herrmann also took to the wheel of the roadster from Bremen. Three overall victories, one class win and several podium finishes were a nice reward for the effort. However, it soon became clear that the open body had one decisive disadvantage for the world's most famous endurance race: no roof. At the 24 Hours of Le Mans it is not seldom that heavy rain showers occur, which would have quickly become very uncomfortable for the Borgward RS. Therefore the racing department developed for 1953 a two-door Sport-Coupé with a flatter body compared to the Hansa 1500 sedan. Of this only three copies were produced.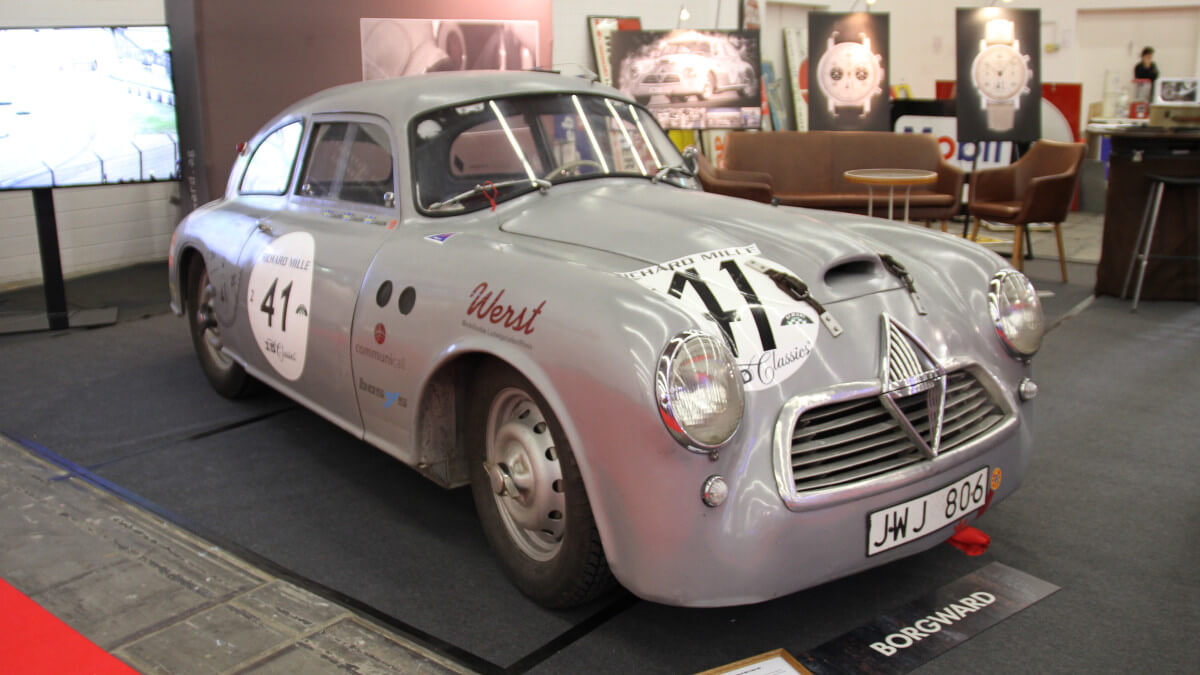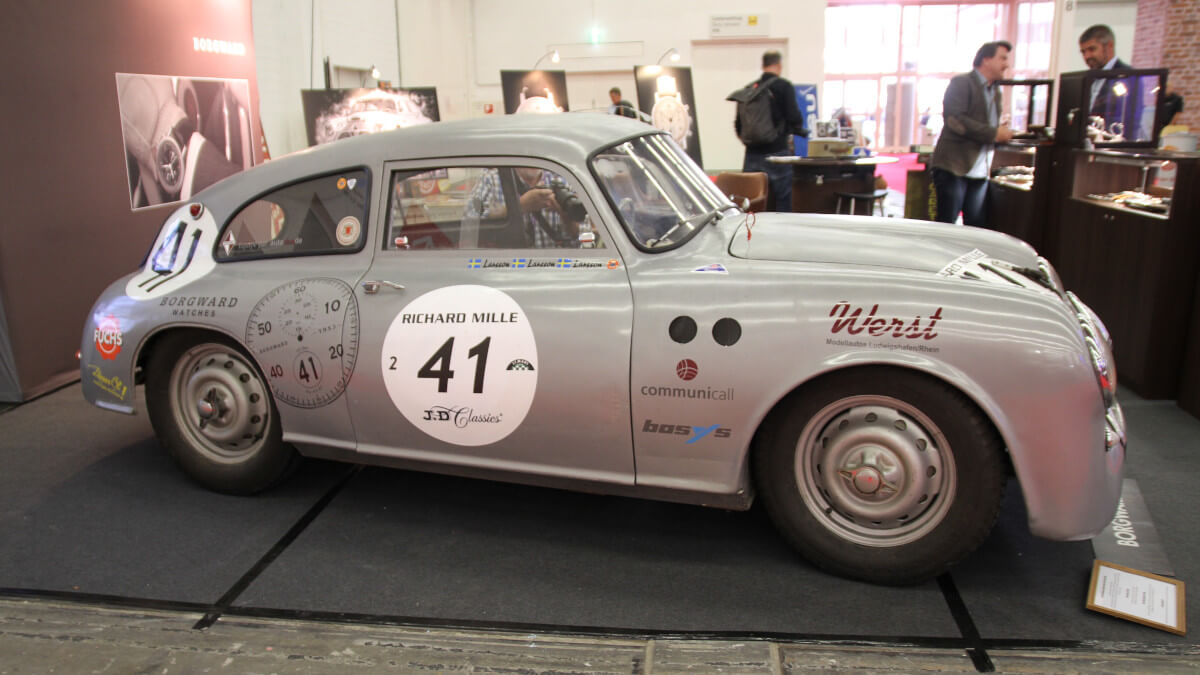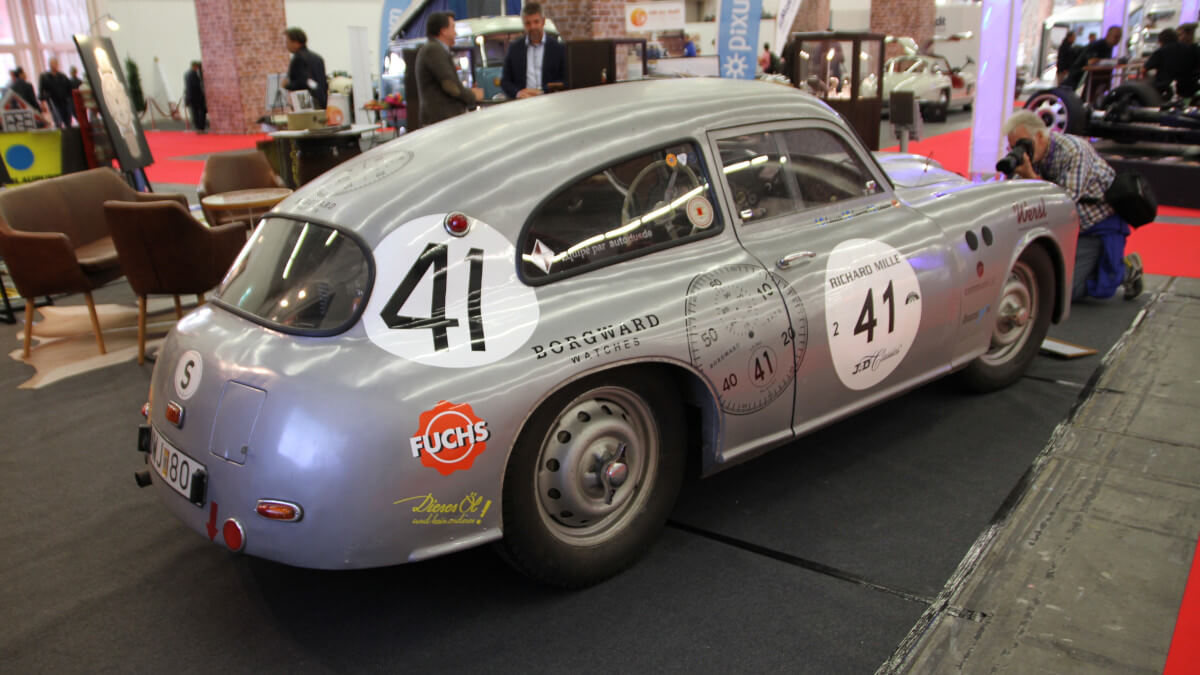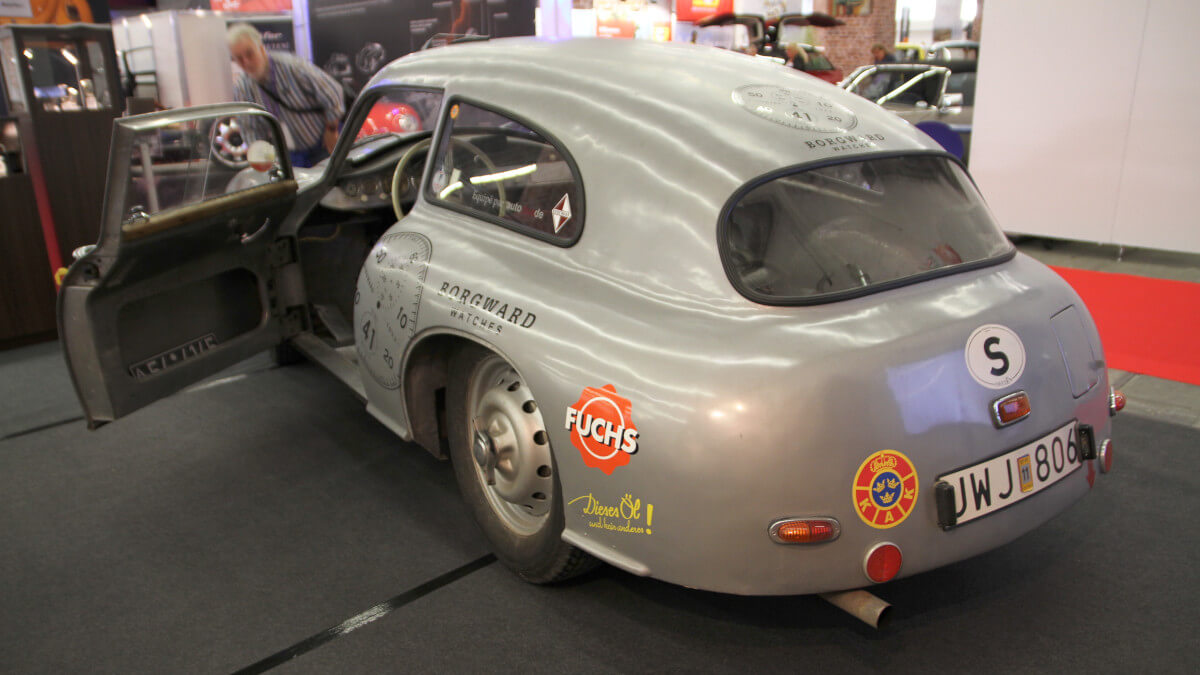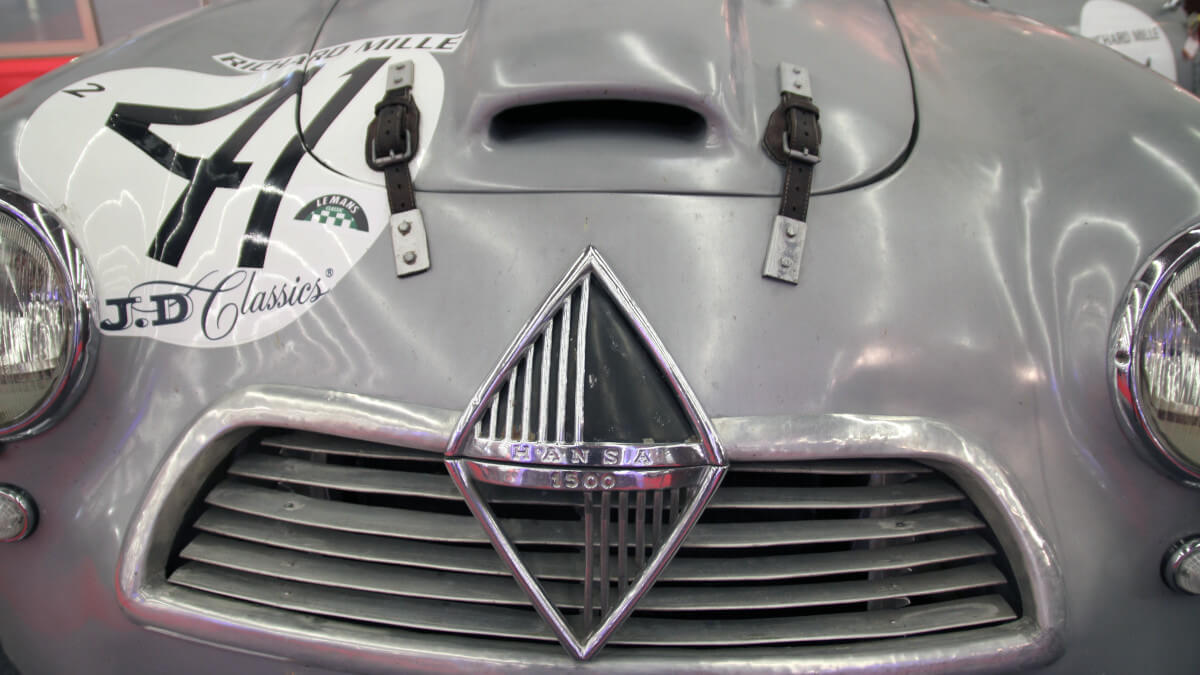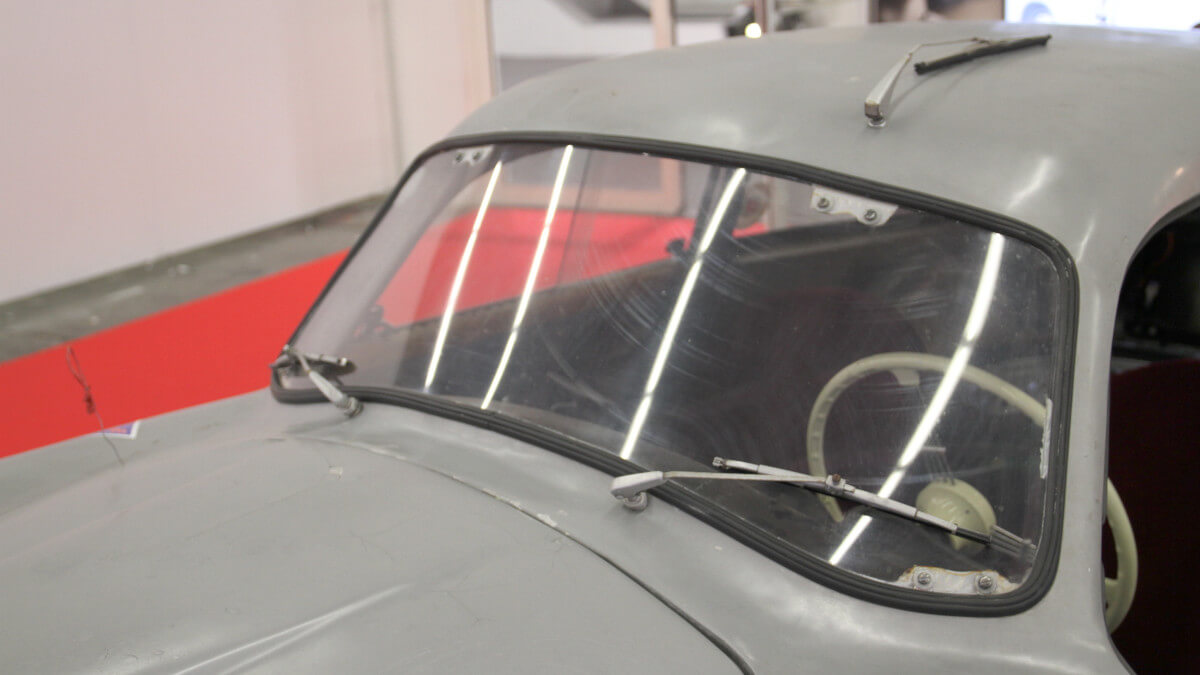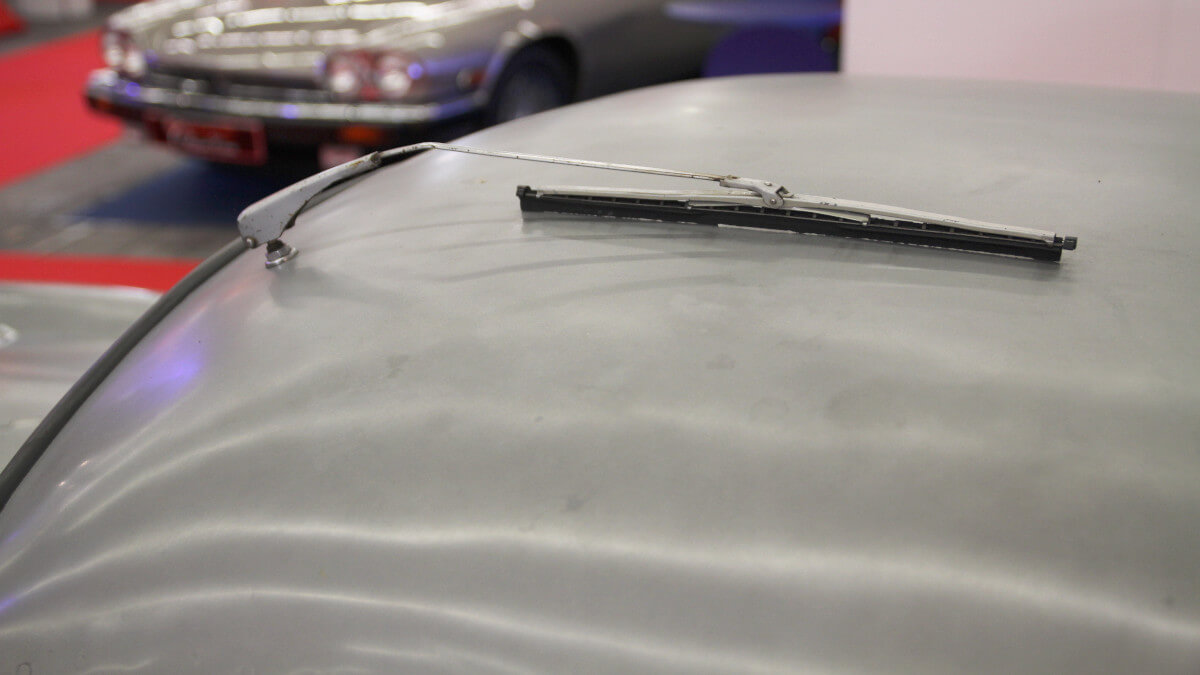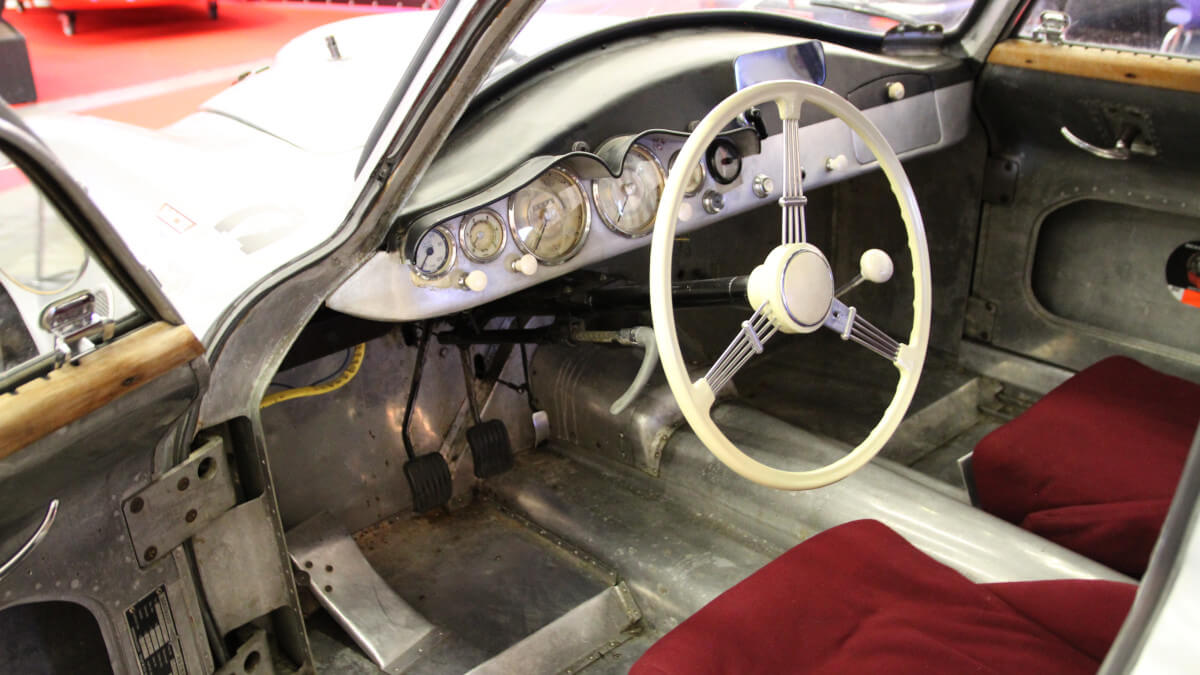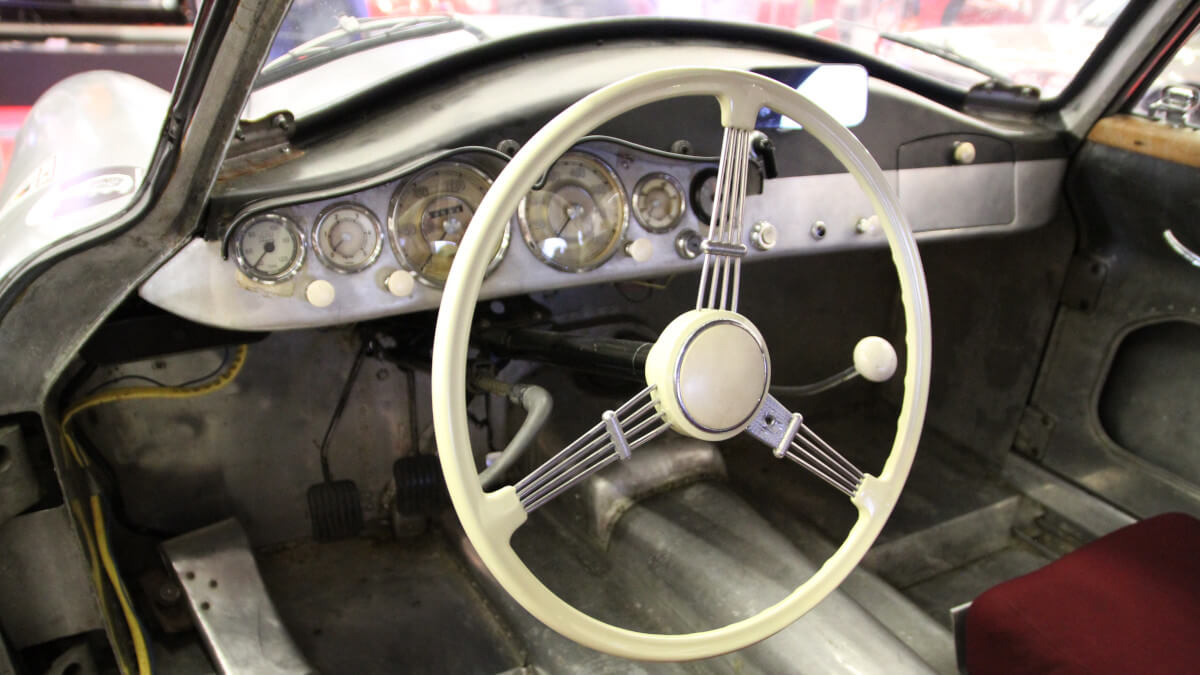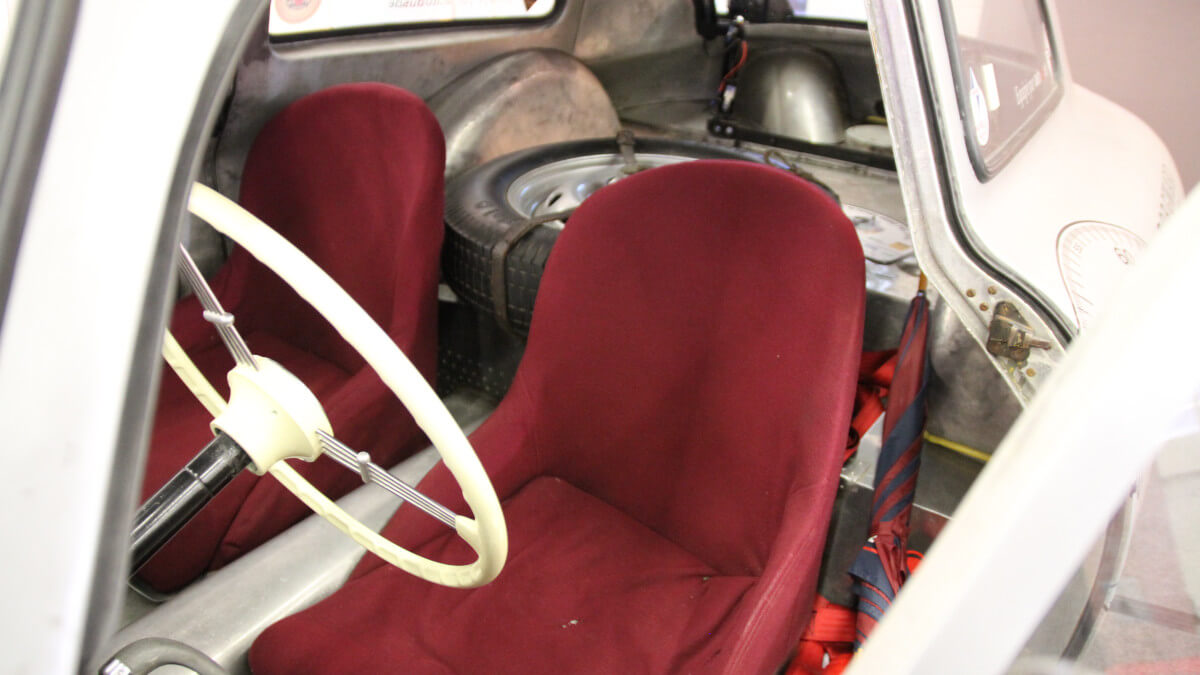 Three Sport-Coupés
By newest aerodynamic realizations Borgward equipped the Sport-Coupé with a roundish light alloy body and streamlined rear. In addition, an increase in power to 90 hp was achieved by classic tuning measures. All three cars debuted at the IAA (Frankfurt Motor Show) in March 1953. Originally the manufacturer from Bremen planned a small series. However, the decision makers could already tell from the reactions of potential customers during the IAA that there would be no market for this. The Porsche 356 offered similar performance at a lower price. One of the three prototypes was temporarily equipped with a 1.8-liter four-cylinder engine and set to new records in Montlhéry. Over 5,000 kilometers the average speed was 130.7 kph, and over 48 hours of driving, the Sport-Coupé covered 5,929 kilometers. For the 24 Hours of Le Mans, the 1.5-liter engine was reinstalled.
No success in Le Mans
For the race, the ars were given the starting numbers 41, 42 and 43. The latter car with the driver pairing of Karl-Heinz Schäufele and Max Nathan had an accident already in practice and couldn't start. For Hugo Hartmann and Adolf Brudes, participation ended after 29 laps when their car (#42) rolled out without fuel. The Frenchmen Jacques Poch and Edmond Mouche were well in the running in the class up to 1.5 liters displacement. One hour before the end of the race, after 228 laps had been been completed, an engine failure put the car out of action. Afterwards Borgward sold the three Sport-Coupés. At the Geneva Motor Show 1954 there were two new Sport-Coupé prototypes. These had a steel body with various modifications and should test the customers interest for the last time. In the end Borgward decided against a small series. Of the Le Mans cars only #41 is still known today. It belongs to the Larsson family from Sweden since 1974 and can be seen in our picture gallery.

Images: Matthias Kierse