Automotive
Aston Martin DB4 GT Zagato
From the early 1960s various sports cars are known today. On the road cars like the Jaguar E-Type or the Porsche 356 Carrera 2 wrote history, while on the race tracks Ferrari 250 GTOs and Aston Martin DB4 GT Zagato created their legendary status of today. While we have had the Italian in two articles recently, we will now feature the British supercar.

Overall, Aston Martin just built 19 units of the DB4 GT, which then received their bodywork at Zagato in Italy. Two of them and one rebuilt car were more special than the others, as they conform to the 'MP209' spec (Manage Project 209), which means, among other things, a further weight reduction. The latter car is best-known by its British licenseplate 2VEV and was used from new by the factory-supported 'Essex Racing Stable' of John Ogier. Next to others F1 driver Jim Clark sat behind the steering wheel of this car, whose driving skills covered the weaknesses of the development for a bit, but weren't enough during the Goodwood Tourist Trophy 1962. After a pit stop in lap 60 of 100 he crashed the car on cold tires. More of this later in the text.

In 1961 2VEV, together with its sister car 1VEV, competed in Le Mans, driven by the Australian racing drivers Bib Stilwell and Lex Davison. However, the cylinder head bolts on both cars were not properly tightened during race preparation, causing heat damage in the 24-hour race. At the 17-lap GT race on the weekend of the British F1 Grand Prix Davison won by overtaking an E-Type in the very last lap. Then the era of the Ferrari 250 GTO began, making the Aston Martin an underdog to uphold the glory of British motorsport. The following year, team boss John Ogier lend the Zagato to the Belgian racing team National Belge, who used it at the Spa Grand Prix for sports cars. There Lucien Bianchi crashed so hard, that the original car had to be written off and Aston Martin built a new car with MP209 specs around the chassis number.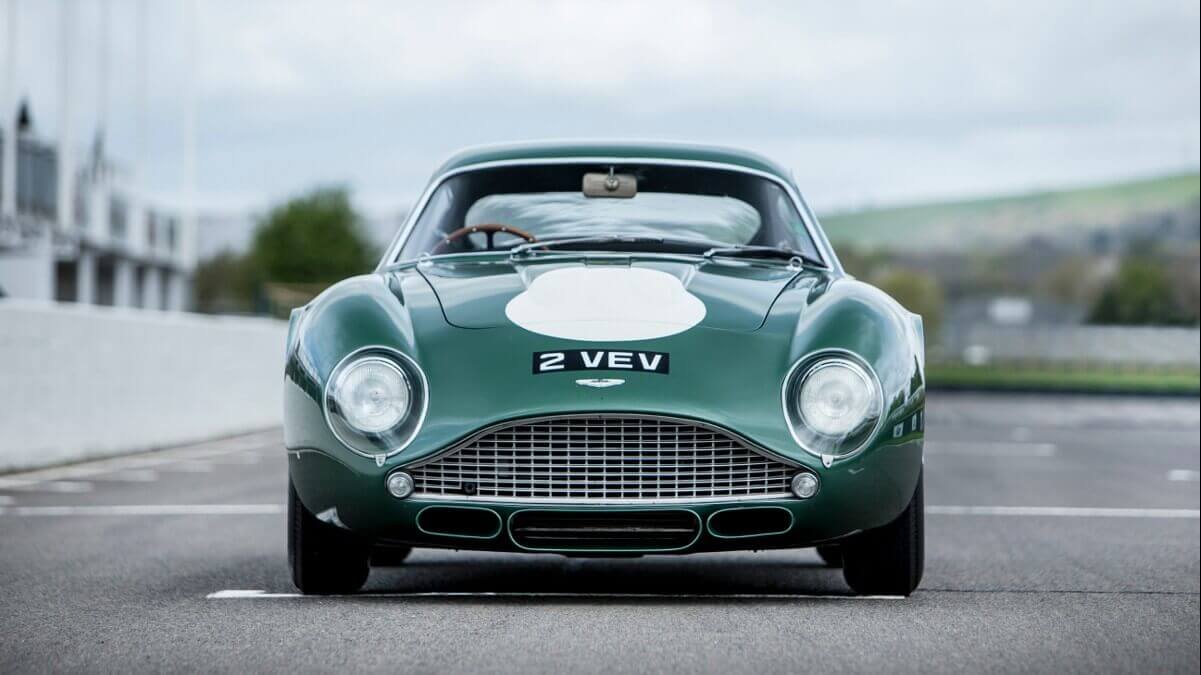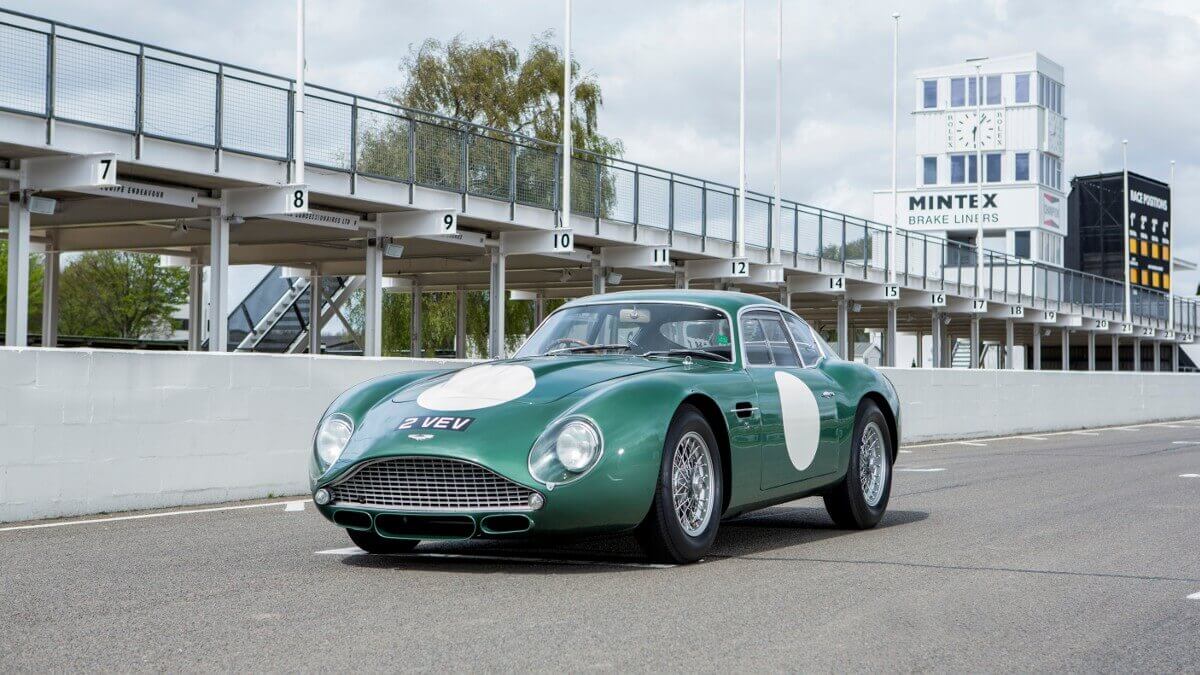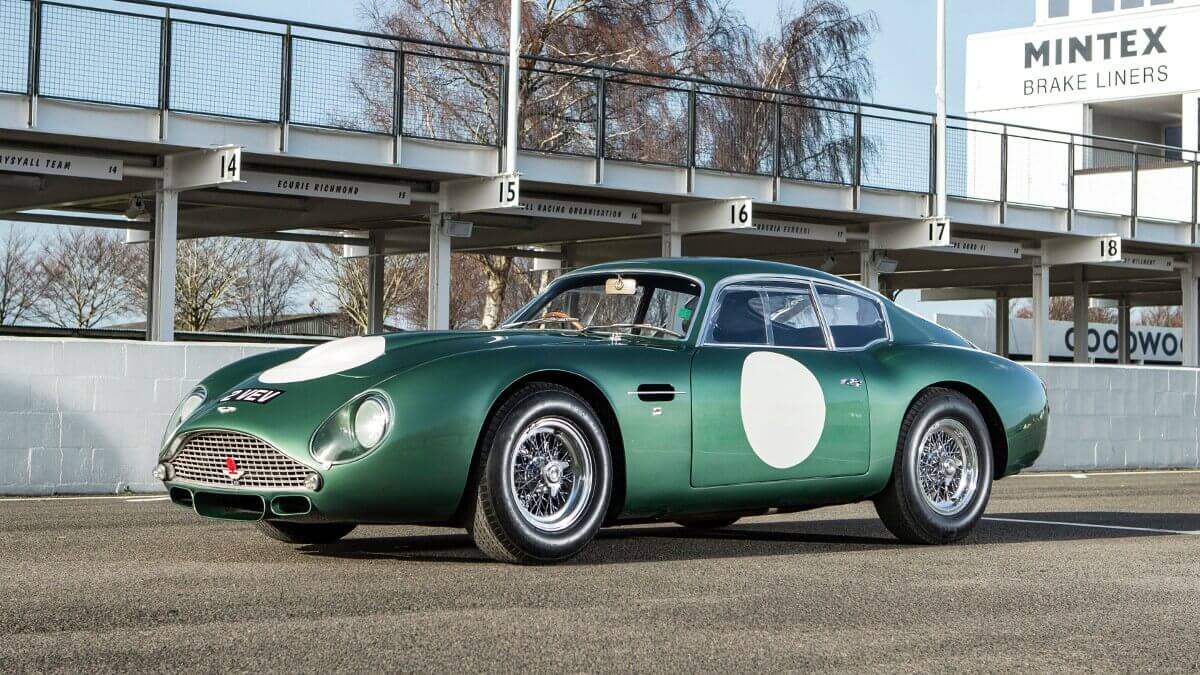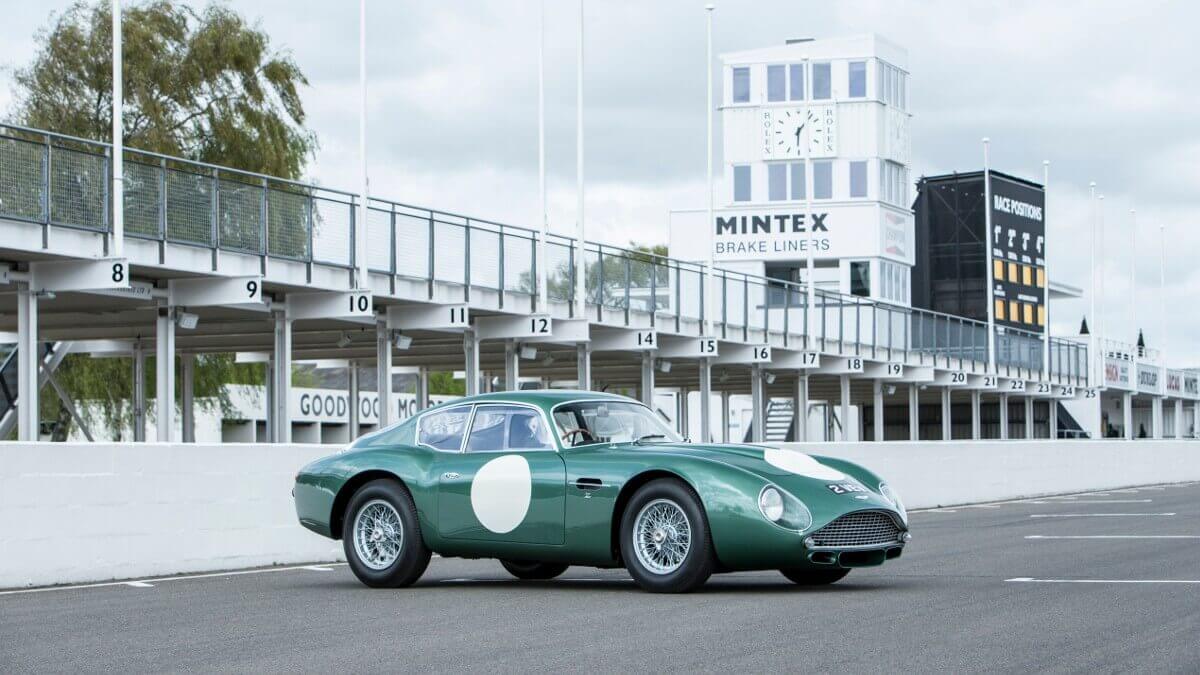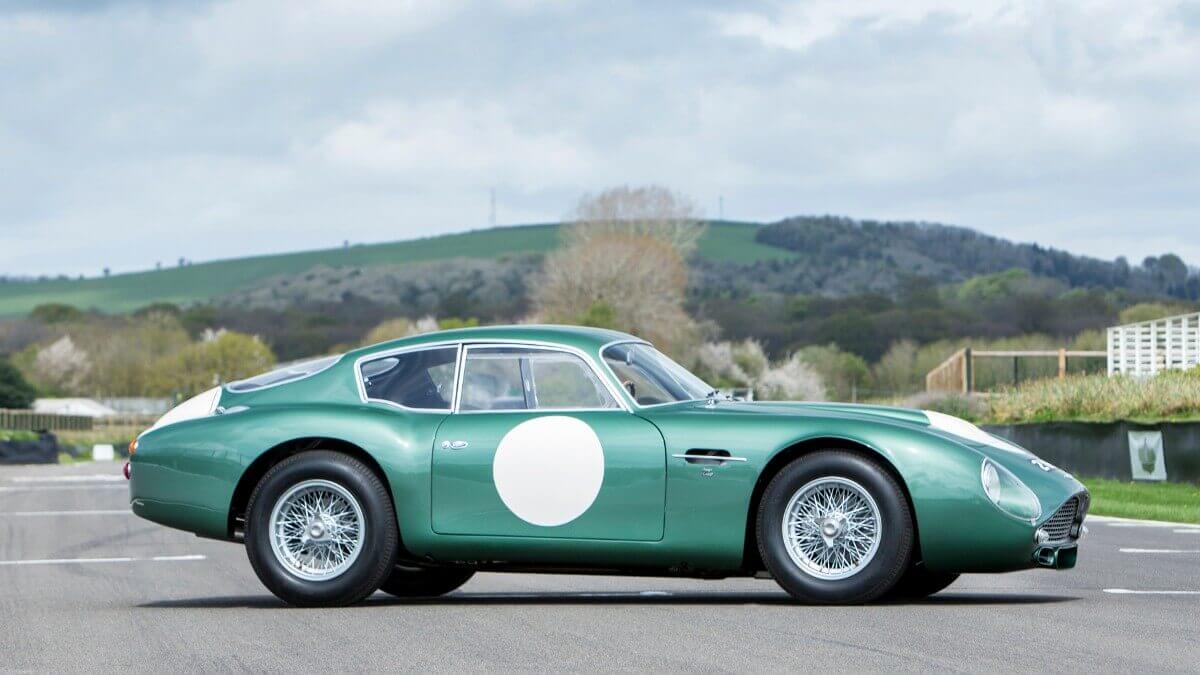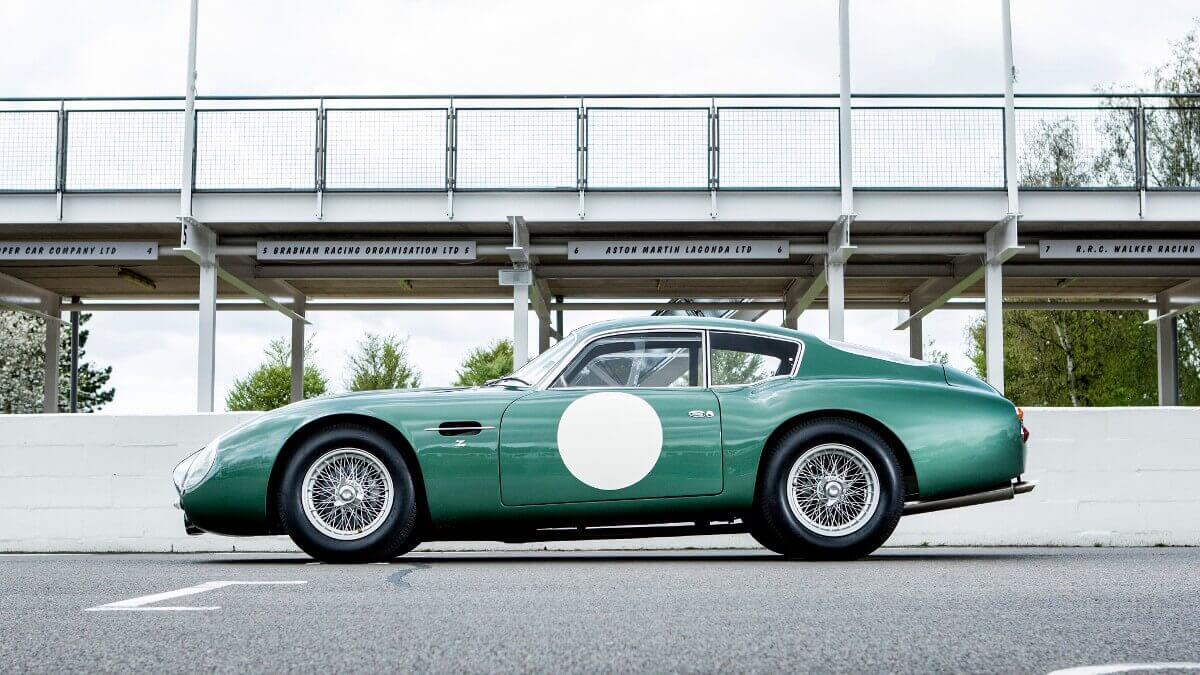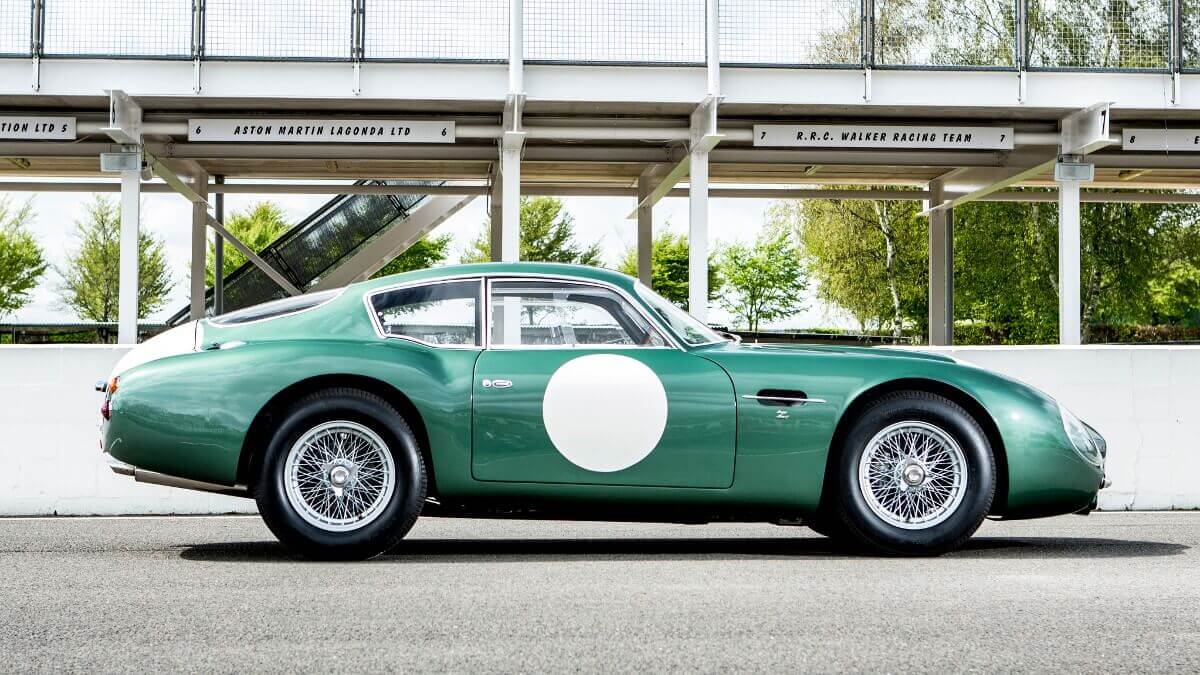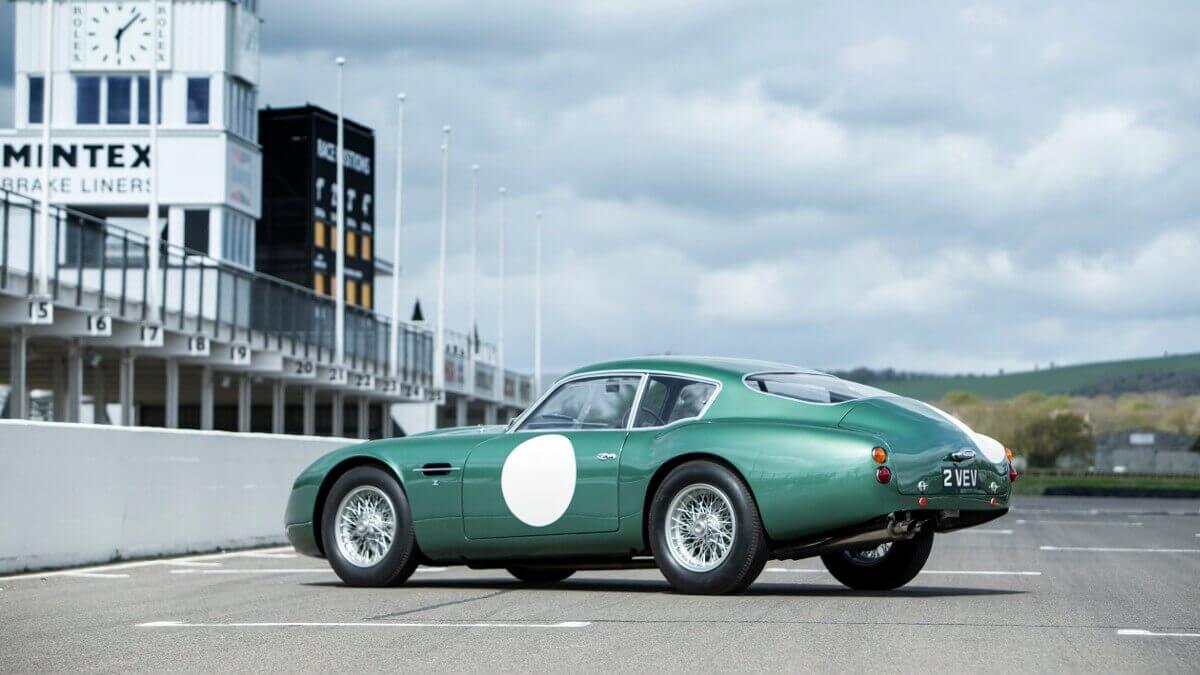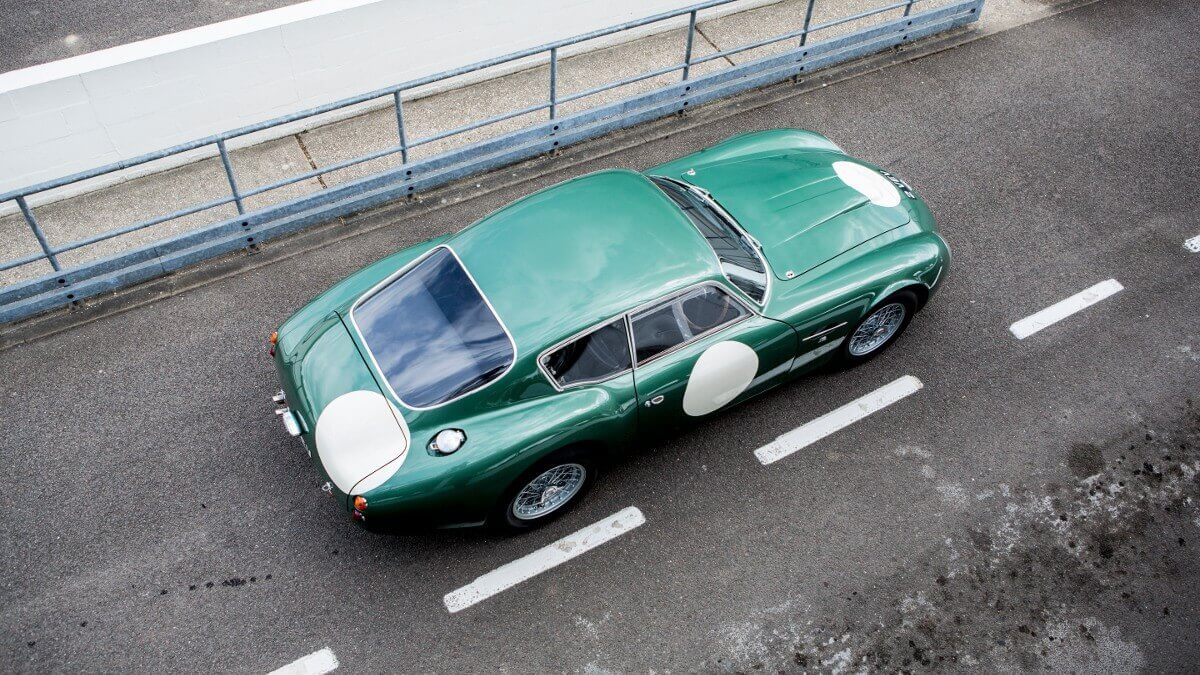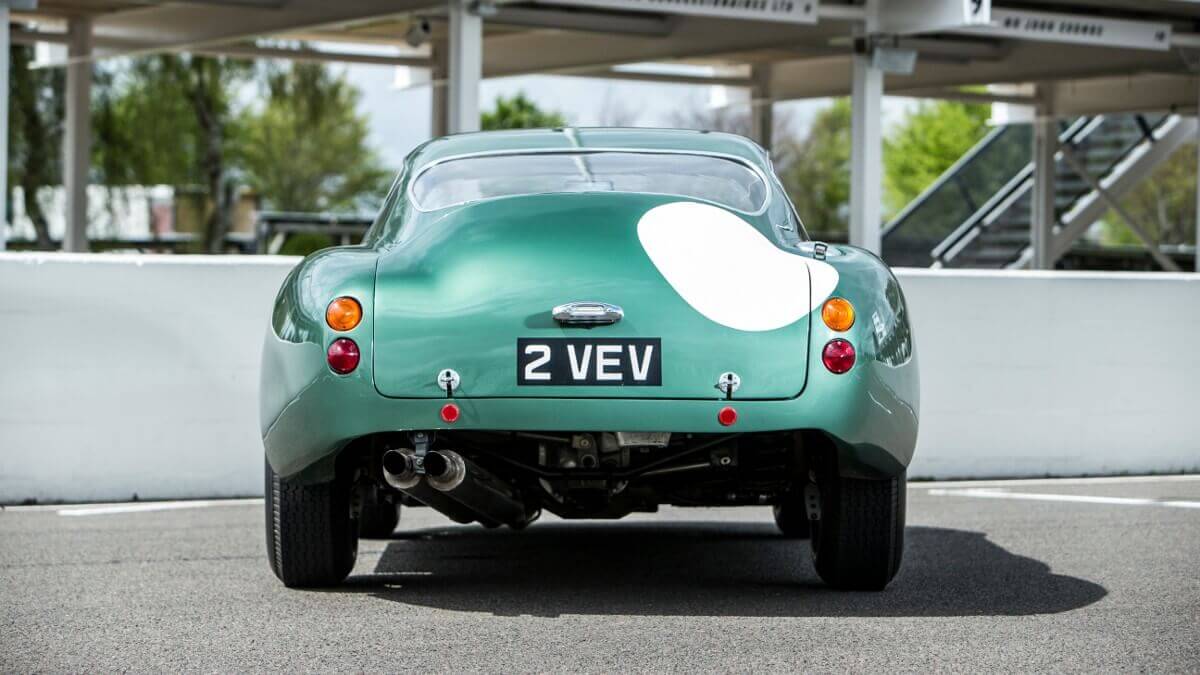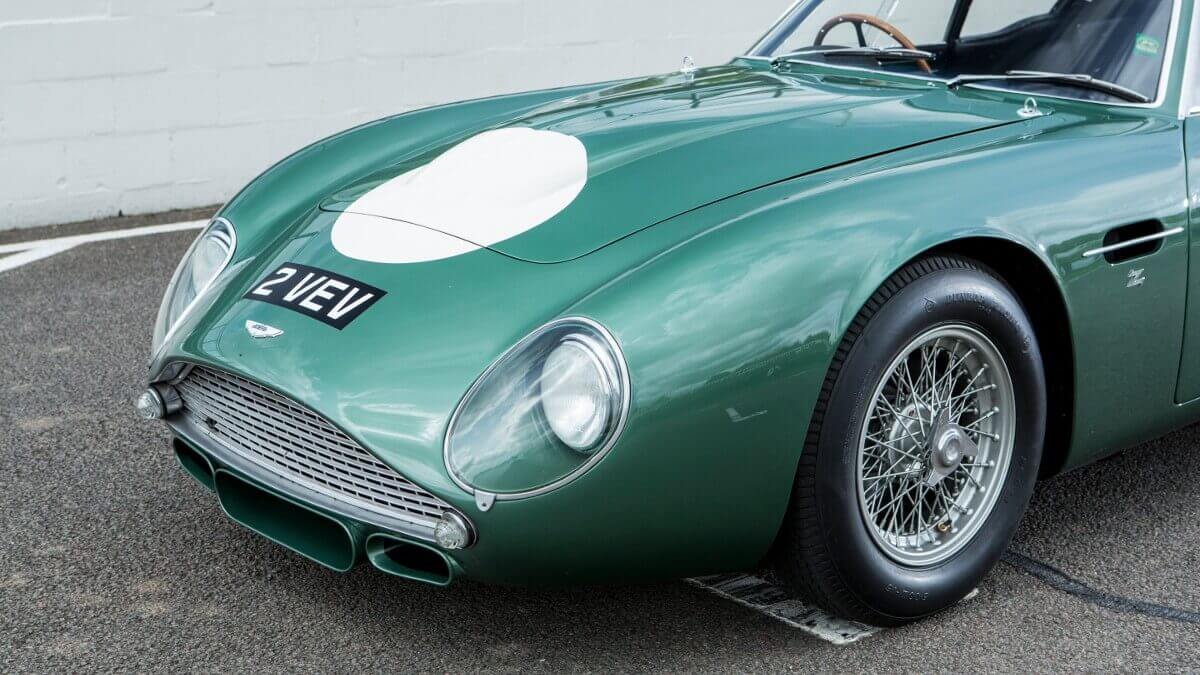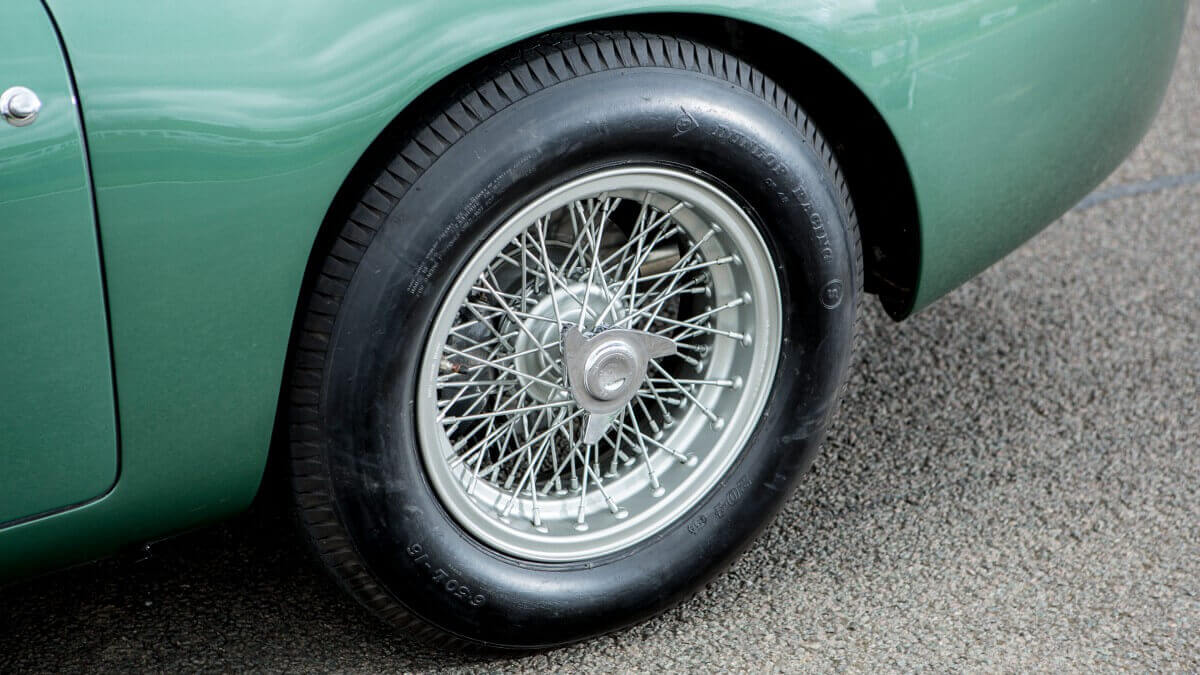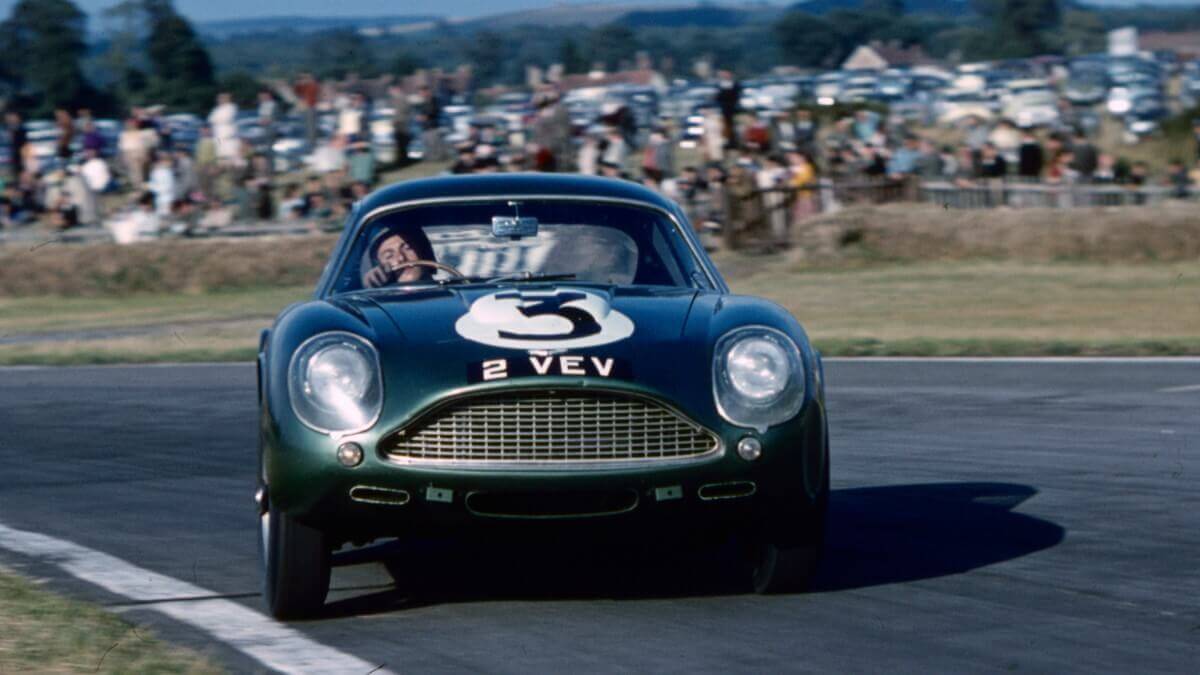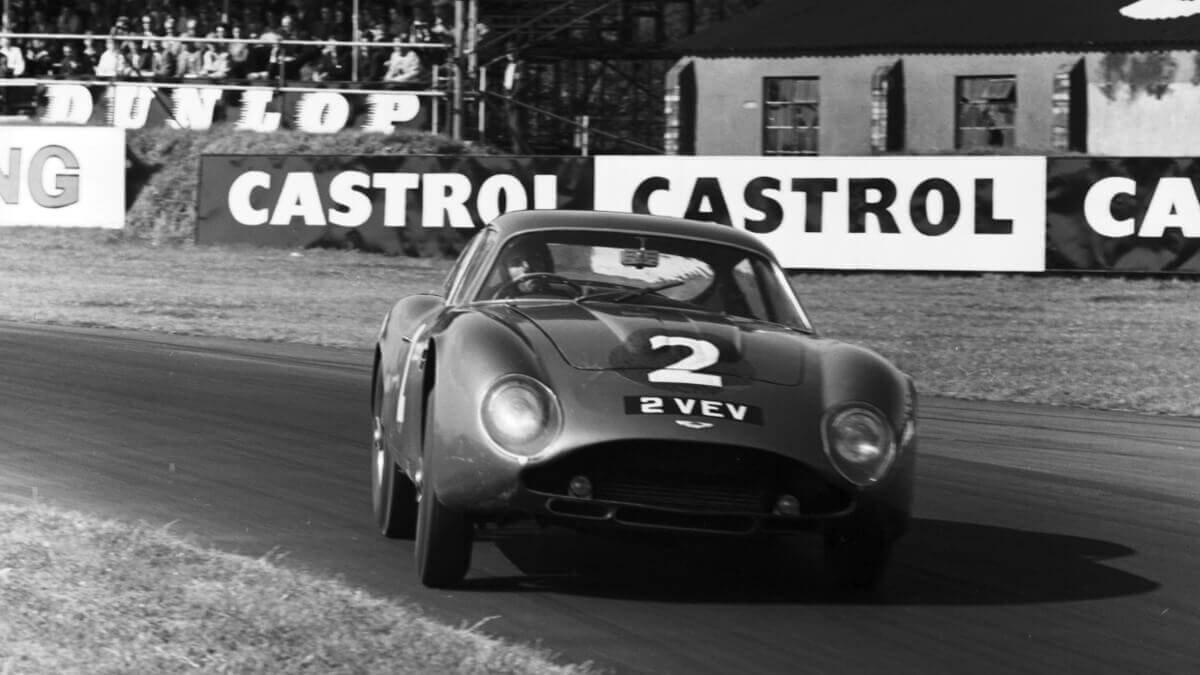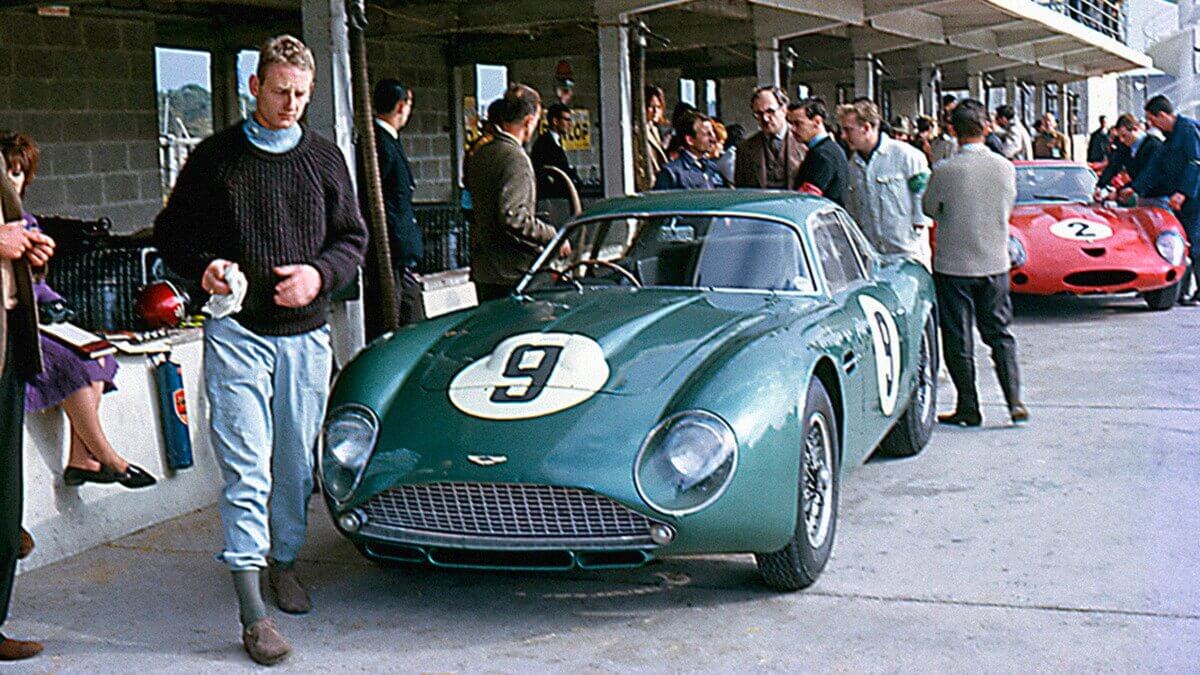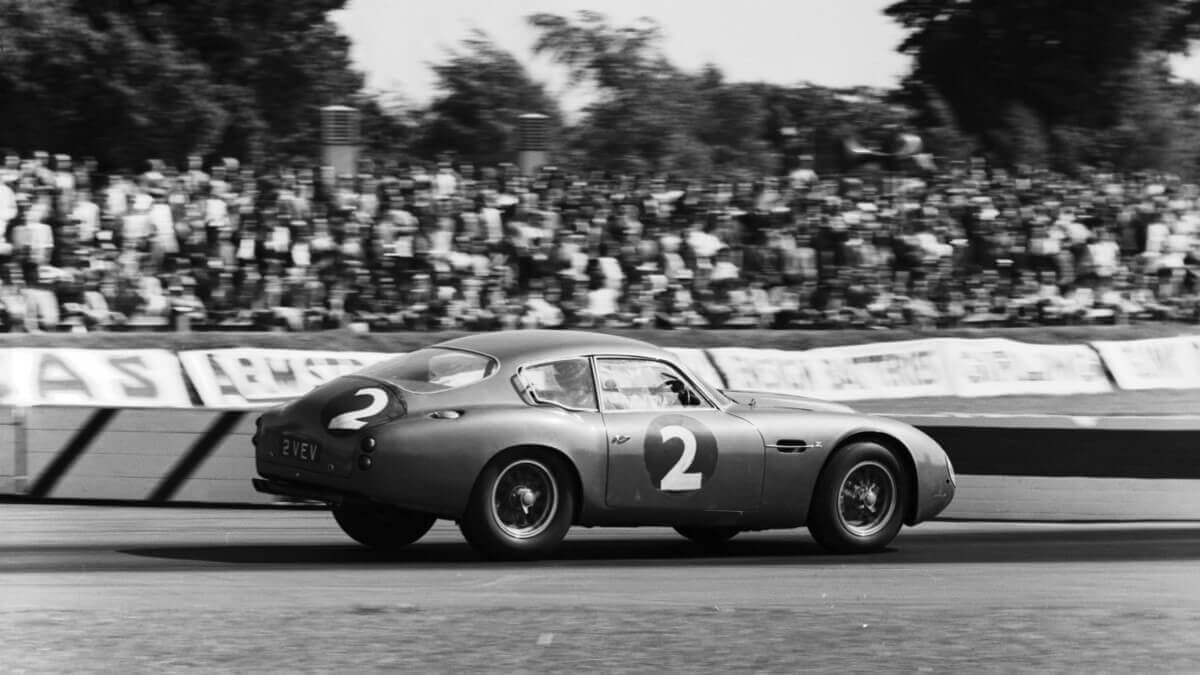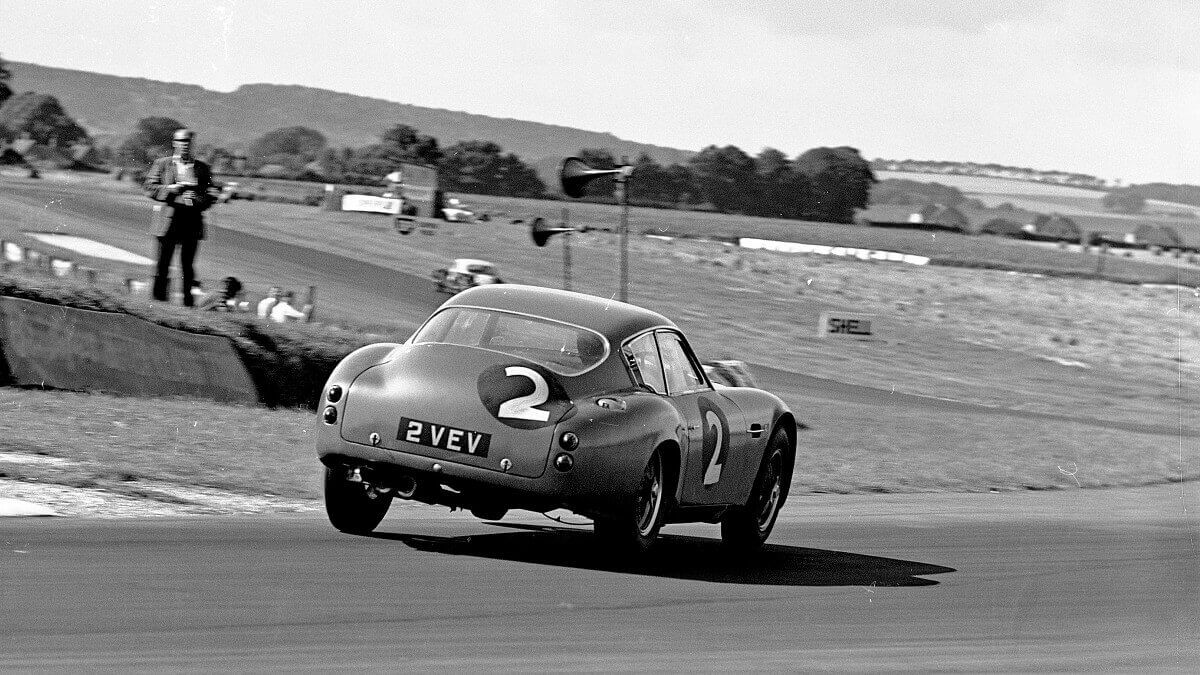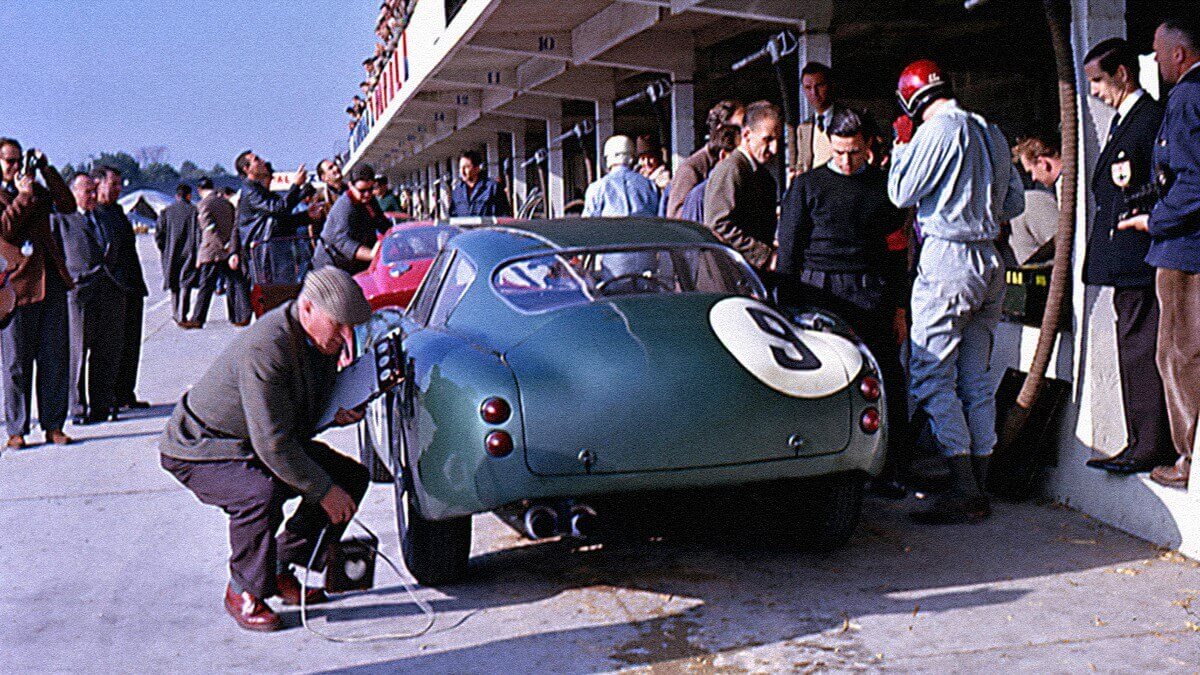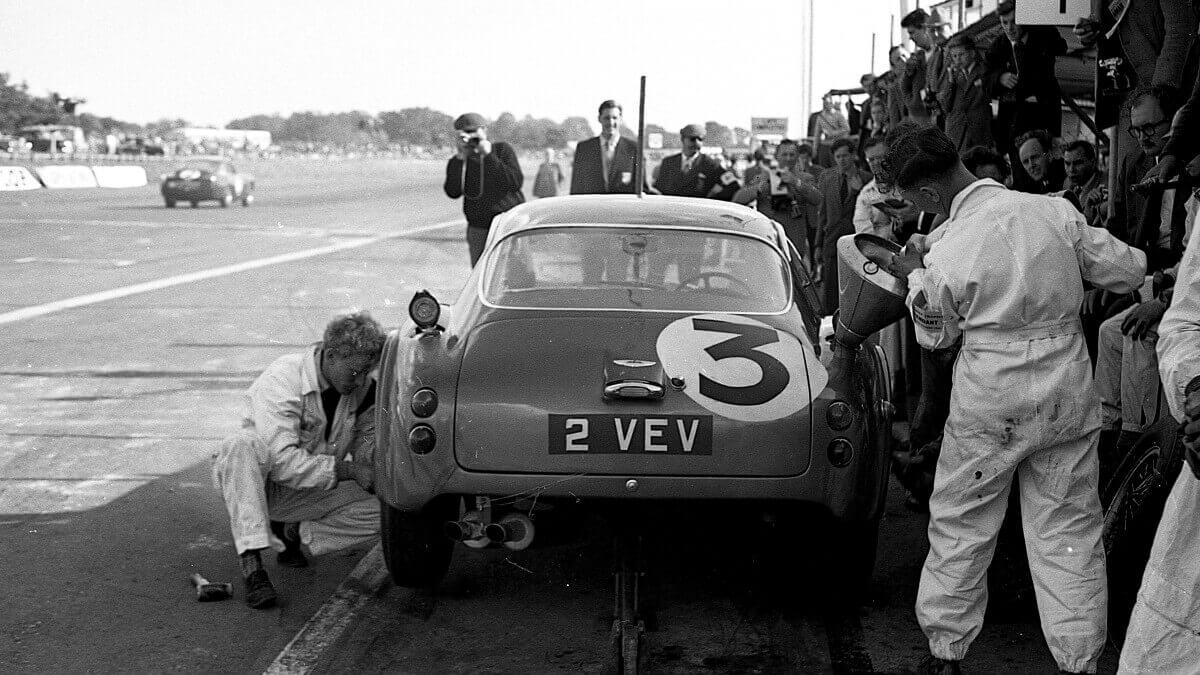 A lighter chassis, an aerodynamically betteres bodywork and an inline-six engine with 3.8 instead of 3.7 liters displacement and with two overhead camshafts and various magnesium parts made for a significant improvement compared to the normal DB4 GT Zagato. Compared to the Aston Martin DB4 GT the MP209 spec lost 300 kilograms and compared to the normal Zagato it still lost 136 kilograms. After it scored only a seventh place in its very first race after the rebuild due to minor technical issues, Jim Clark's above mentioned accident happened at Goodwood. He took John Surtees in his Ferrari 250 GTO with him and both collided with the guardrails. Further damage followed when Chris Kerrison lost control of his Ferrari 30 laps later and hit both abandonded cars. Two months later, however, 2VEV was ready to race again and finished in fifth place in Montlhery with Jim Clark behind the wheel.

In 1964 the Essex Racing Stable sold the car to Alexander Roch, who used it again in a 1,000 kilometer race in Montlhery, where he failed to finish due to a broken gearbox. Between 1965 and 1969 it was owned by Hartley Whyte of 'Whyte & Mackay Whisky', followed by racing driver Nick Cussons, who kept it for about two years and took some victories in club races and hillclimbs. Subsequently the racing car changed into the garage of Roger St John Hart, who at times owned a second DB4 GT Zagato and exchanged the engines of both cars. However he probably had a big engine failure in the late 1970s, which is why he bought the engine of a normal DB4 GT that is still in the car today. After his death in 1989 his widow left the Aston to former owner Nick Cussons to race it in historic motorsport events. In 1993 a minor road accident on the streets of the Isle of Man destroyed the front left fender. This was used as a reason to do a full restoration of this car at Aston Martin Works in Newport Pagnell.

Now Bonhams offers this special vehicle as part of their Goodwood Festival of Speed sale. For the car, the new owner receives three thick, beautifully bound documentation folders with many photos and documents about the racing history as well as all invoices and datas about the extensive restoration. It remains to be seen how high the hammer price will be in the end. However, it is safe to assume that this could set a new record for the most expensive British car ever auctioned.

Images: Bonhams