Automotive
Aston Martin DB2/4
Since 1913, Aston Martin has been producing fast sports cars and fine touring cars as coupés and convertibles, in rare cases also as sedans or, more recently, even SUVs. 40 years after the foundation of the company, the DB2 was further developed to 2+2-seater. The result was named DB2/4 and presented in October 1953. Compared to the previous model, the headlights were moved, the bumpers and windscreen were enlarged and a large trunk lid was installed at the rear for the first time. In addition to the coupé called 'Saloon', there was also a convertible version. Bertone also contributed some two-seater Spiders and a one-off Coupé. Initially, a 2.6-liter inline six-cylinder engine with 92 kW/125 hp sat under the relatively long hood, originally developed by Walter Owen Bentley for the sister company Lagonda. From 1954 on, this was given a capacity increase to 2.9 liters (in the literature often rounded up to a smooth three liters, de facto it was 2,922 cc) and with it a power increase to 103 kW/140 hp, which was sufficient for a topspeed of 192 kph (119 mph).
Three model series
After 565 units. Aston Martin changed production in 1955 to the DB2/4 Mark II with smaller tail fins, new tail lights and more chrome trim. In addition to the Saloon and the convertible, there was now again a two-seater coupé ex works, of which only 30 were built. The engine output increased to 121 kW/165 hp due to larger valves. Three DB2/4 Mark II went to Touring in Italy and received Spider bodies. Of this second model generation only 199 vehicles rolled off the production line before Aston Martin sent the further developed DB2/4 Mark III (often only called DB Mark III) to the dealers from 1957. The latter received a redesigned front end with a flatter radiator grille, a modified dashboard and a further modified rear end with tail lights from the Humber Hawk. Next to a manual transmission with overdrive, an automatic transmission was now available as an option for the first time. In addition, disc brakes could be fitted on request, which became standard equipment from the 101st of 551 units built. Aston Martin not only offered the standard engine taken over from the DB2/4 Mark II, but also the option of a sports exhaust system with a power increase to 131 kW/178 hp and the two high-performance engines DBD (132 kW/180 hp) and DBB (143 kW/195 hp).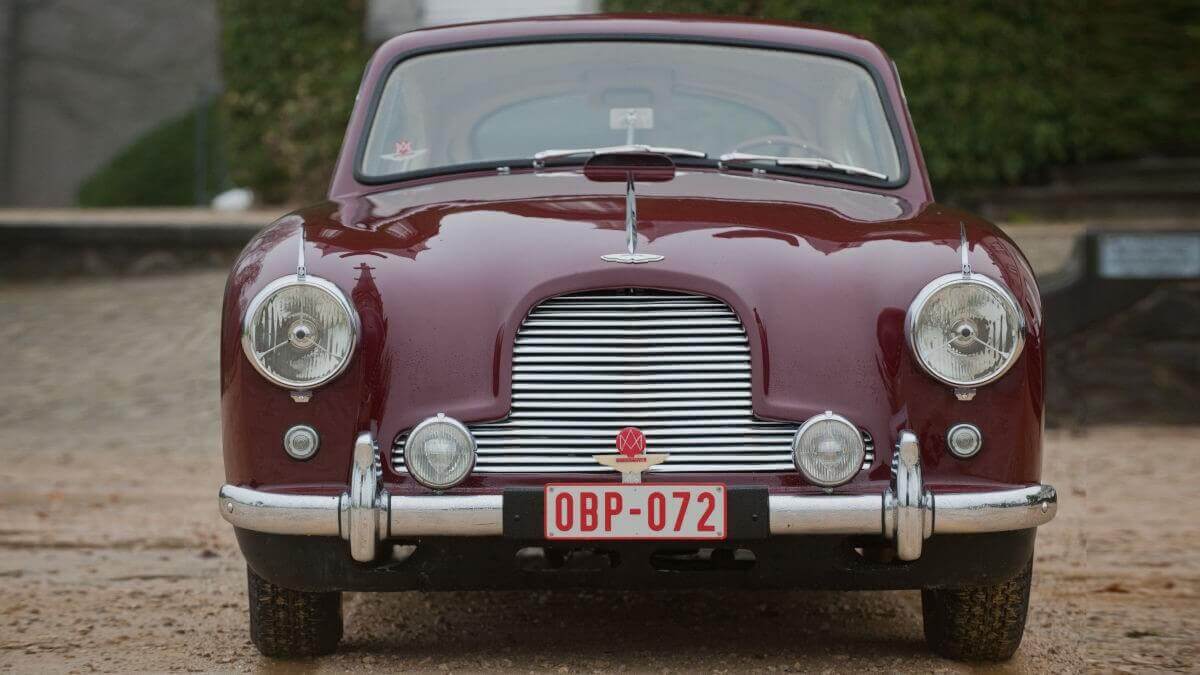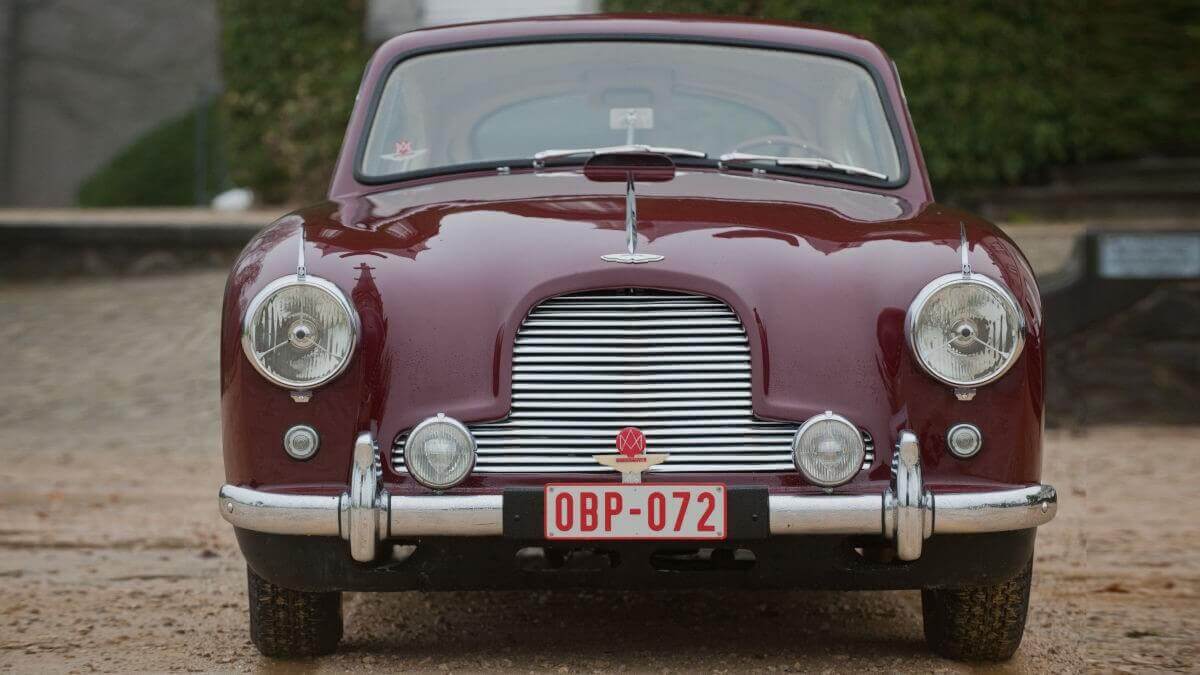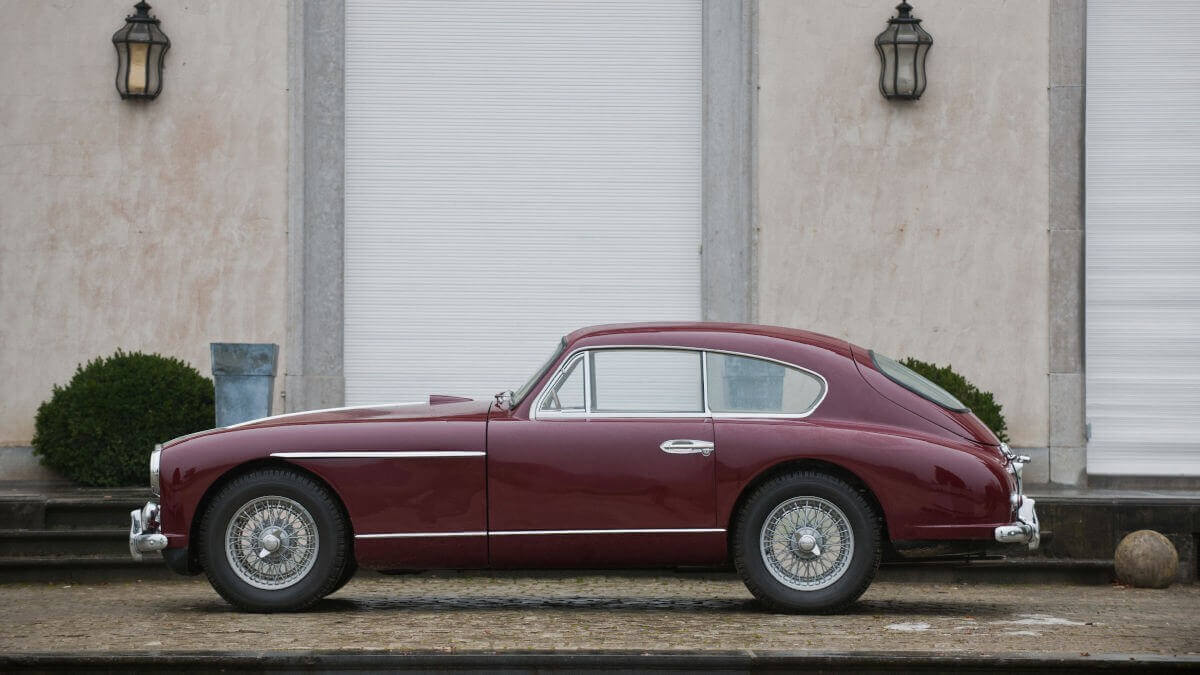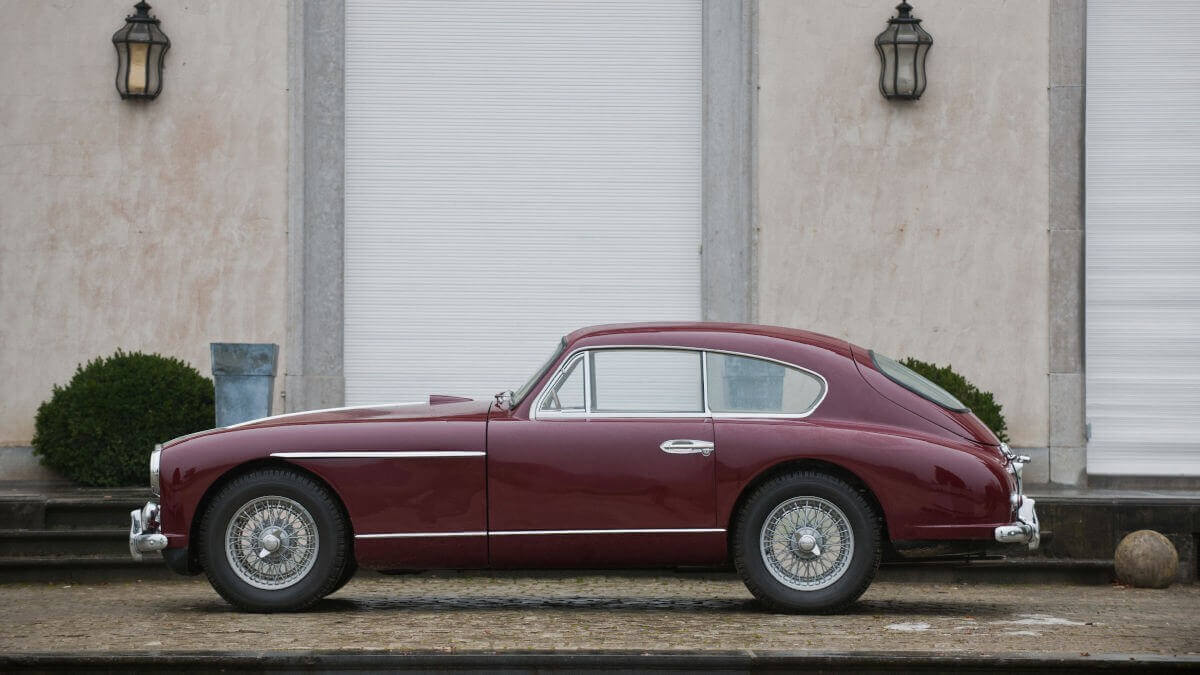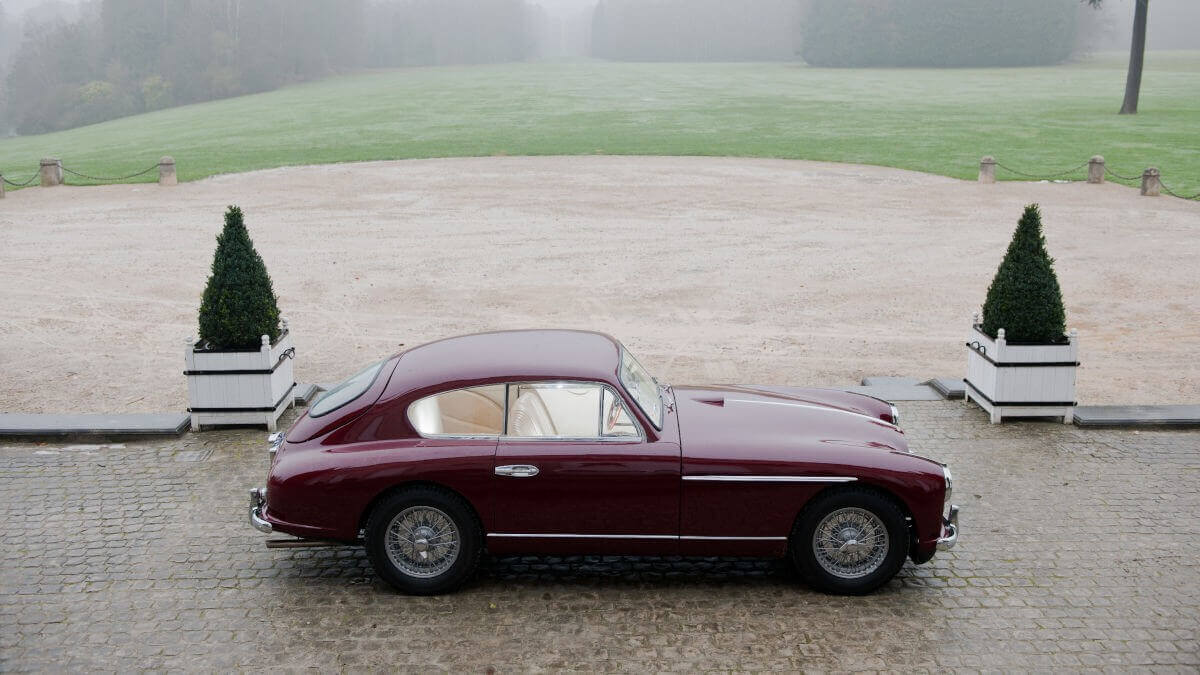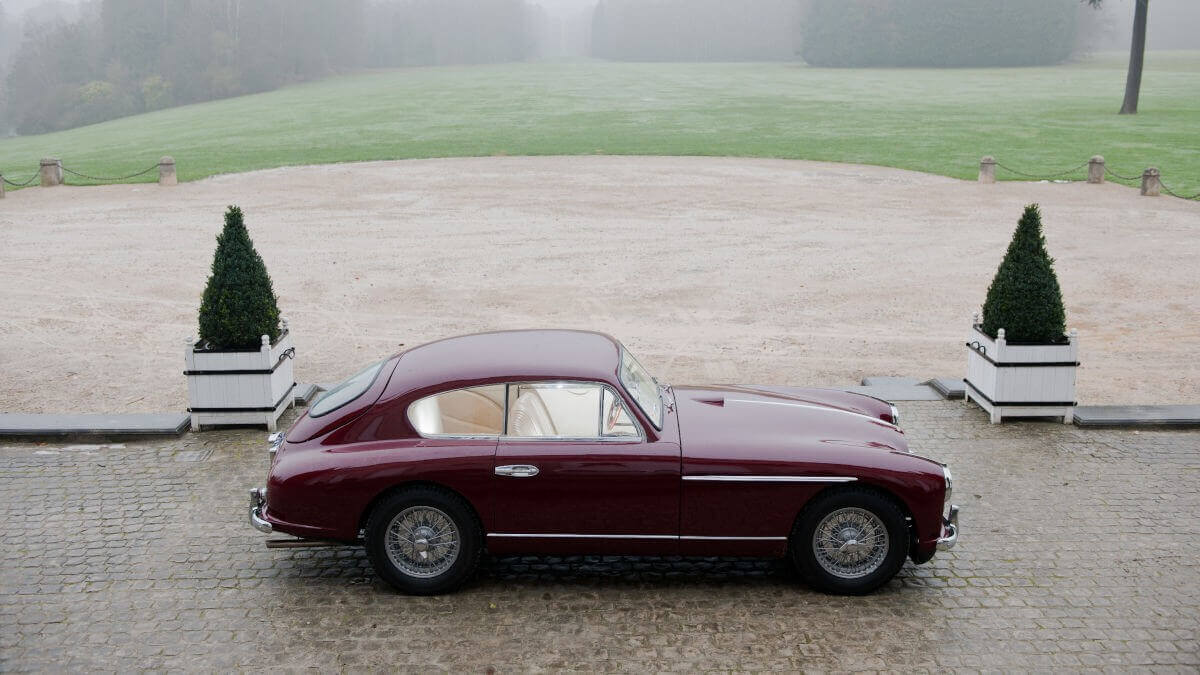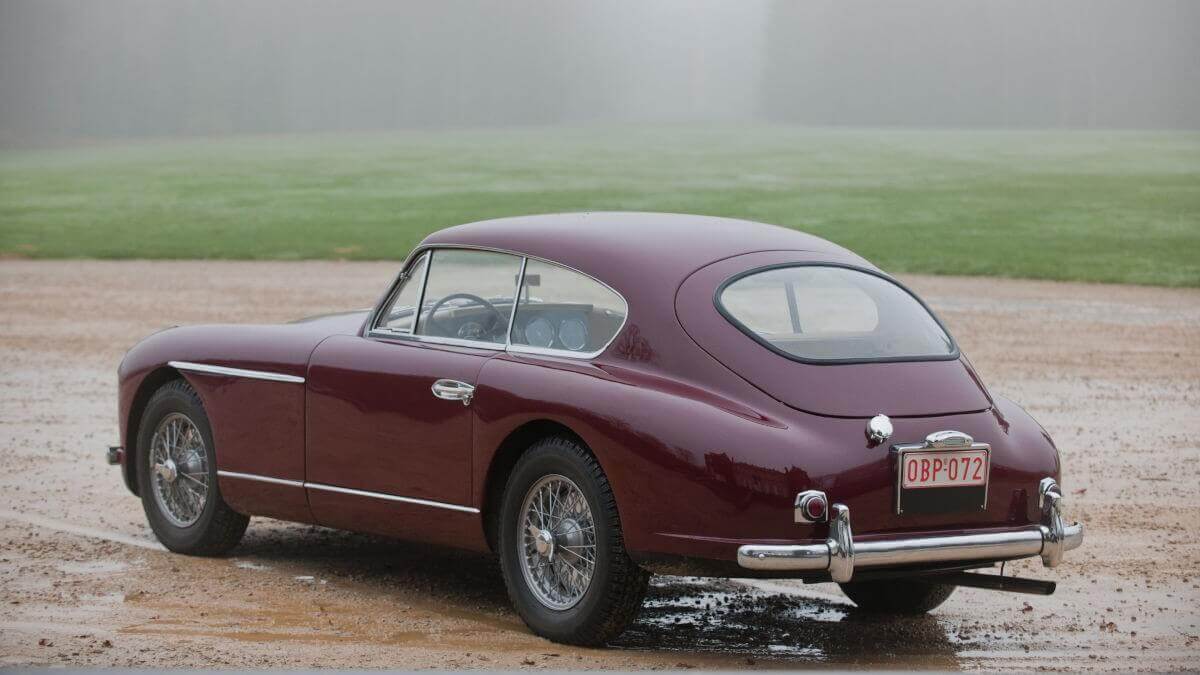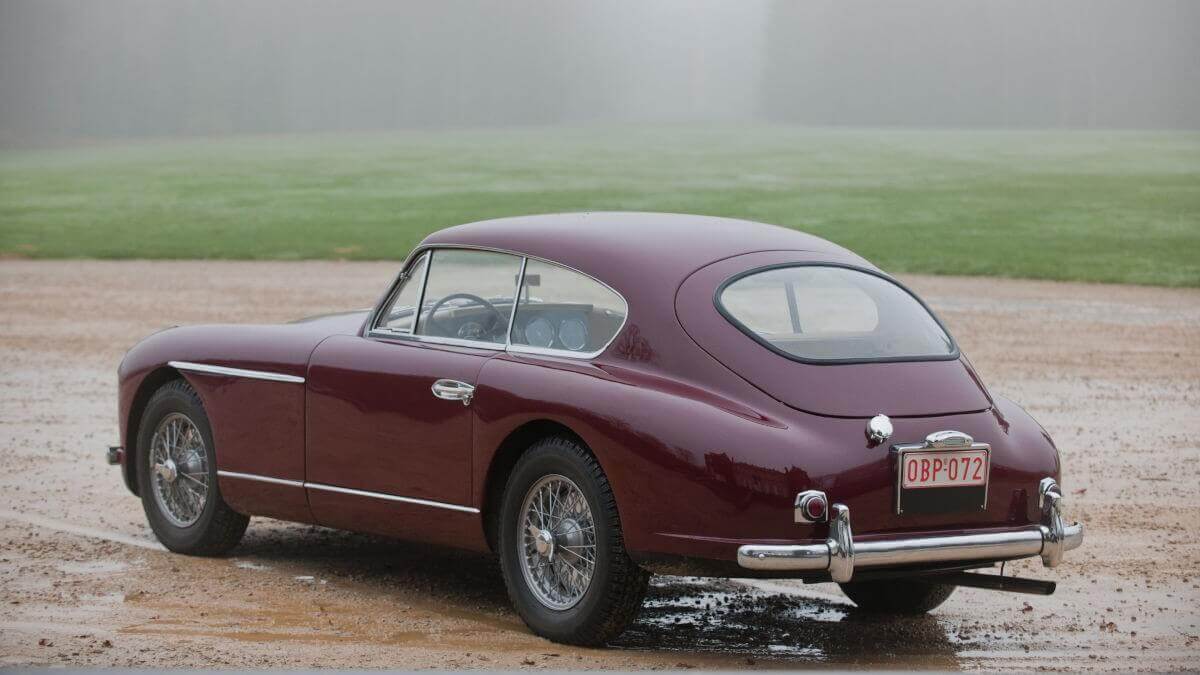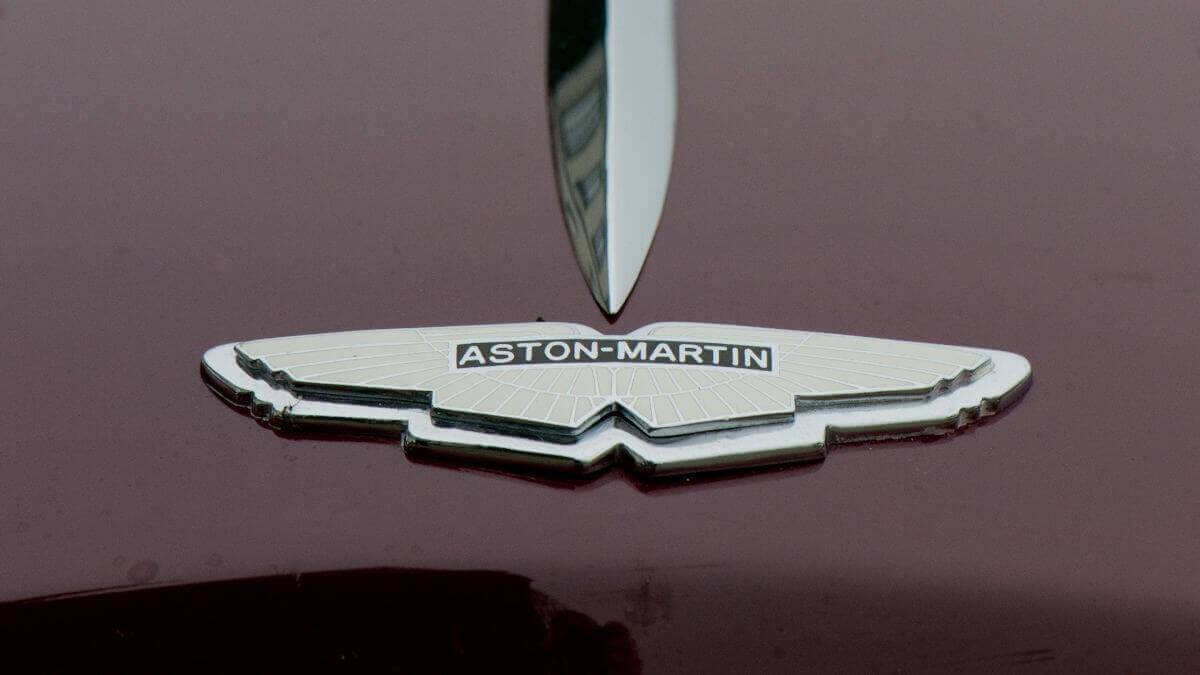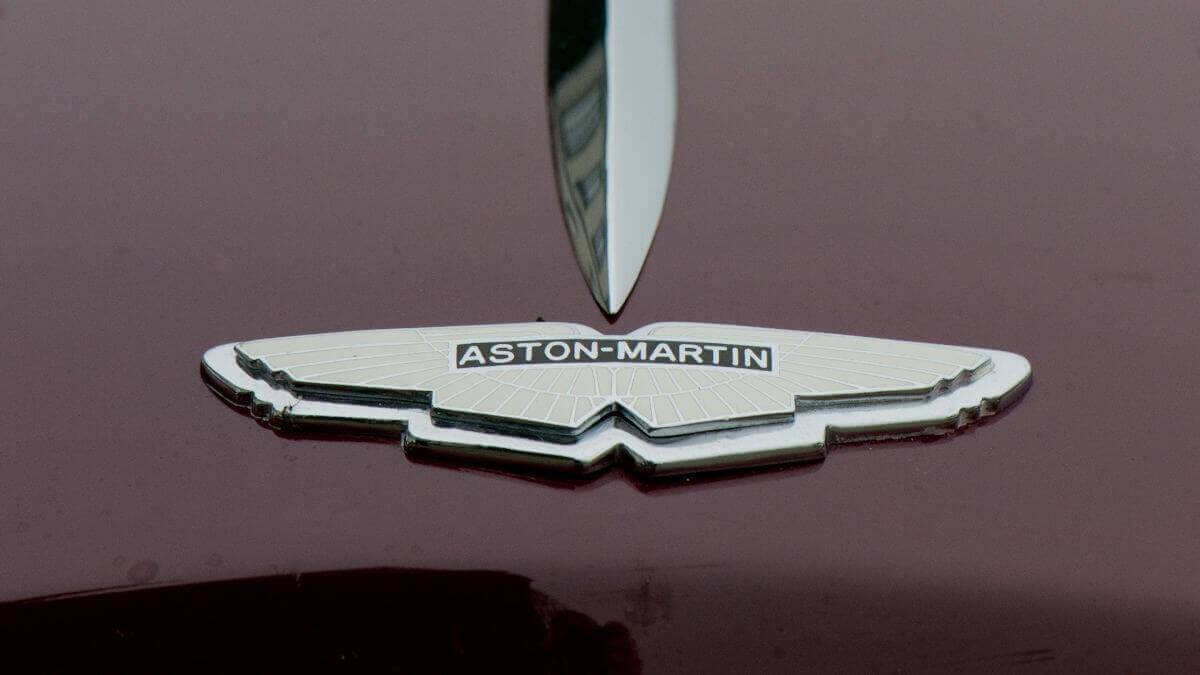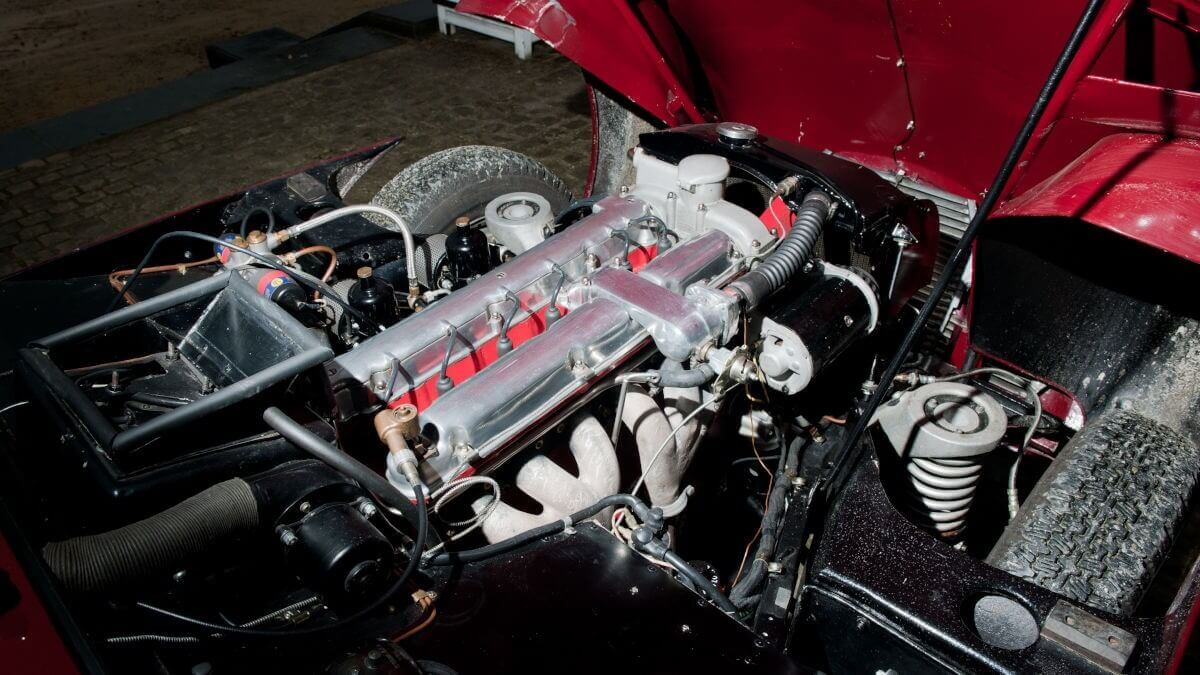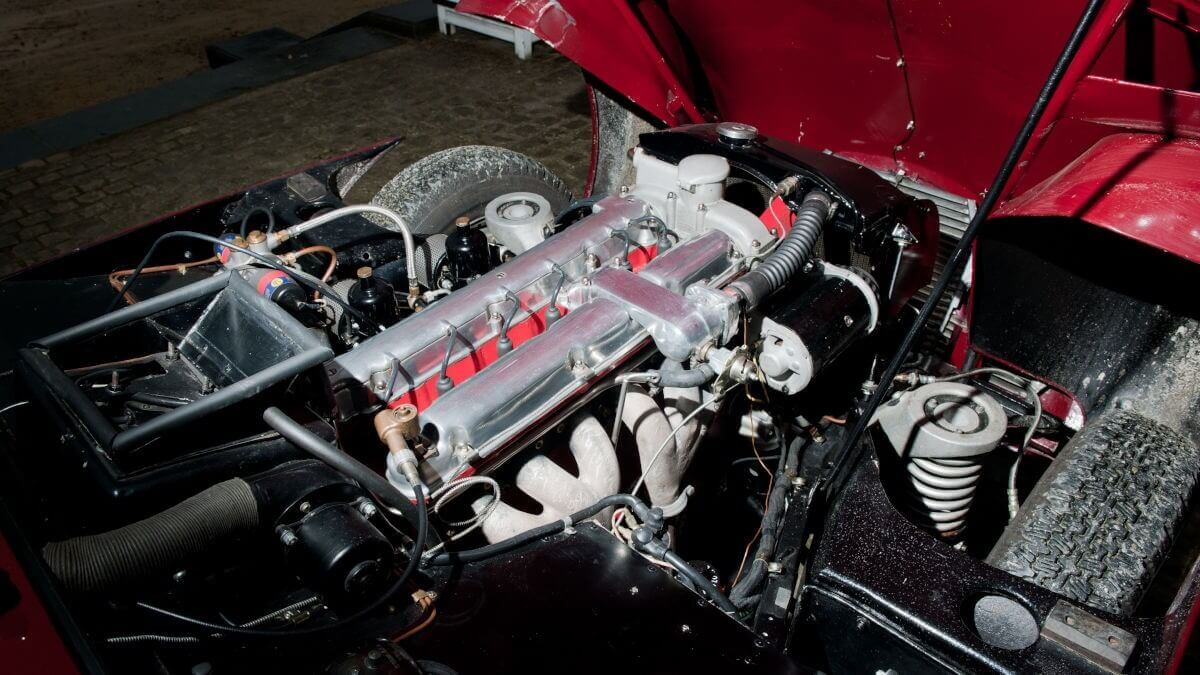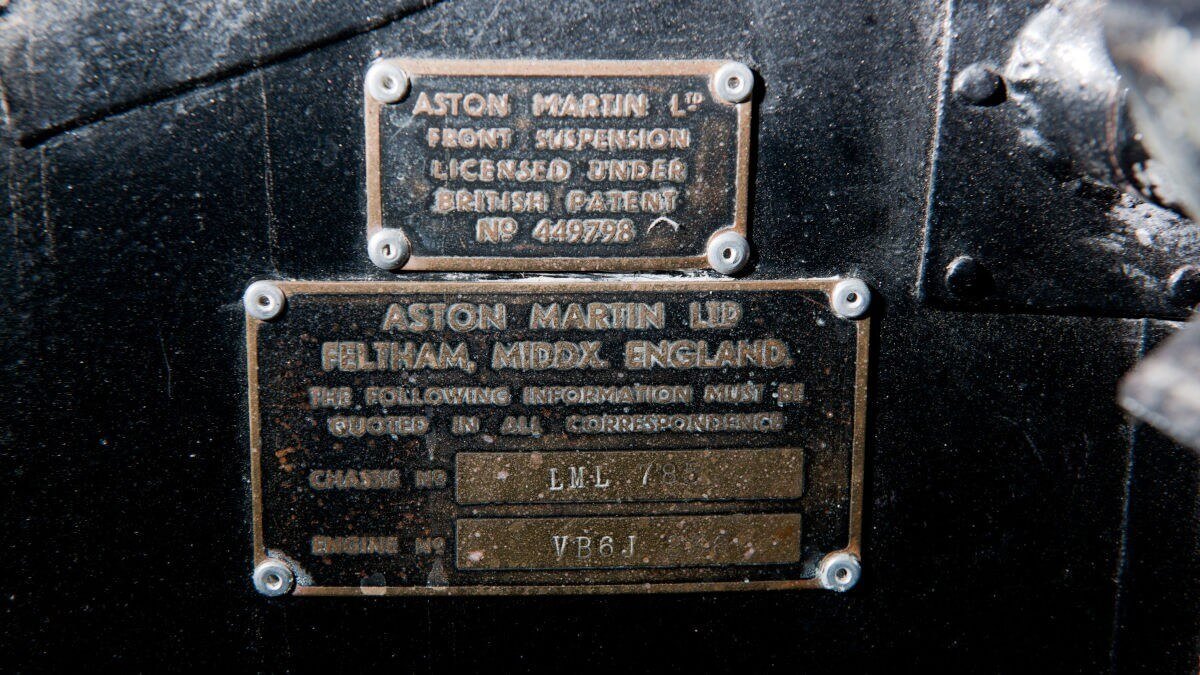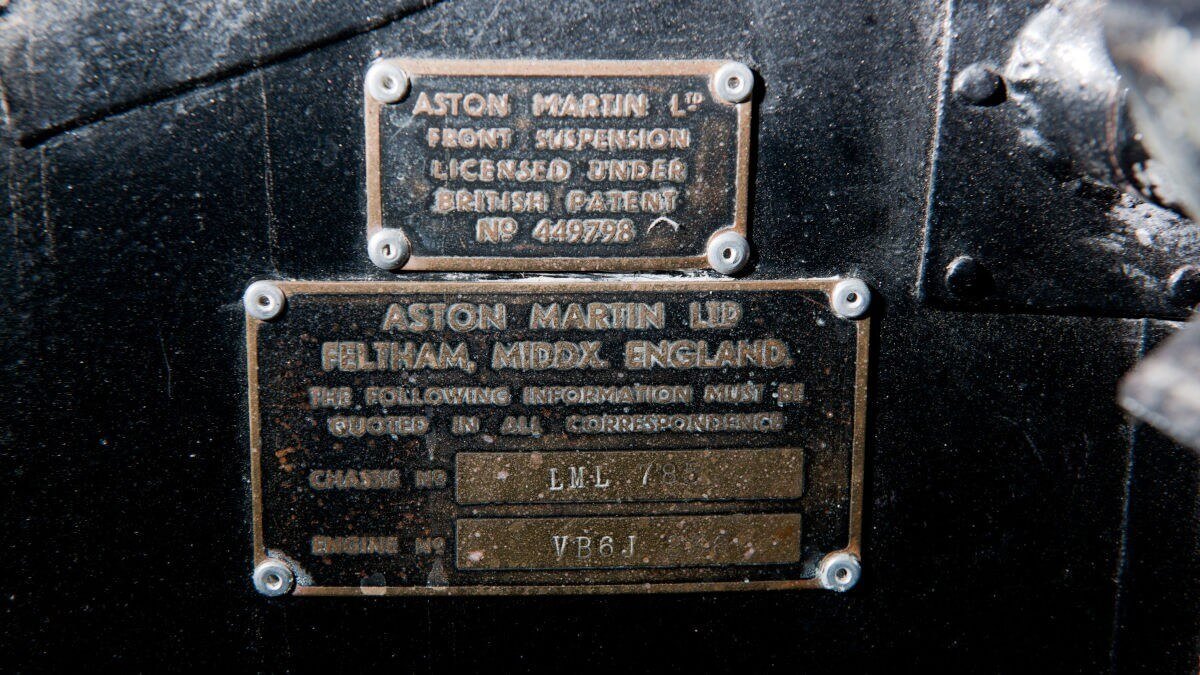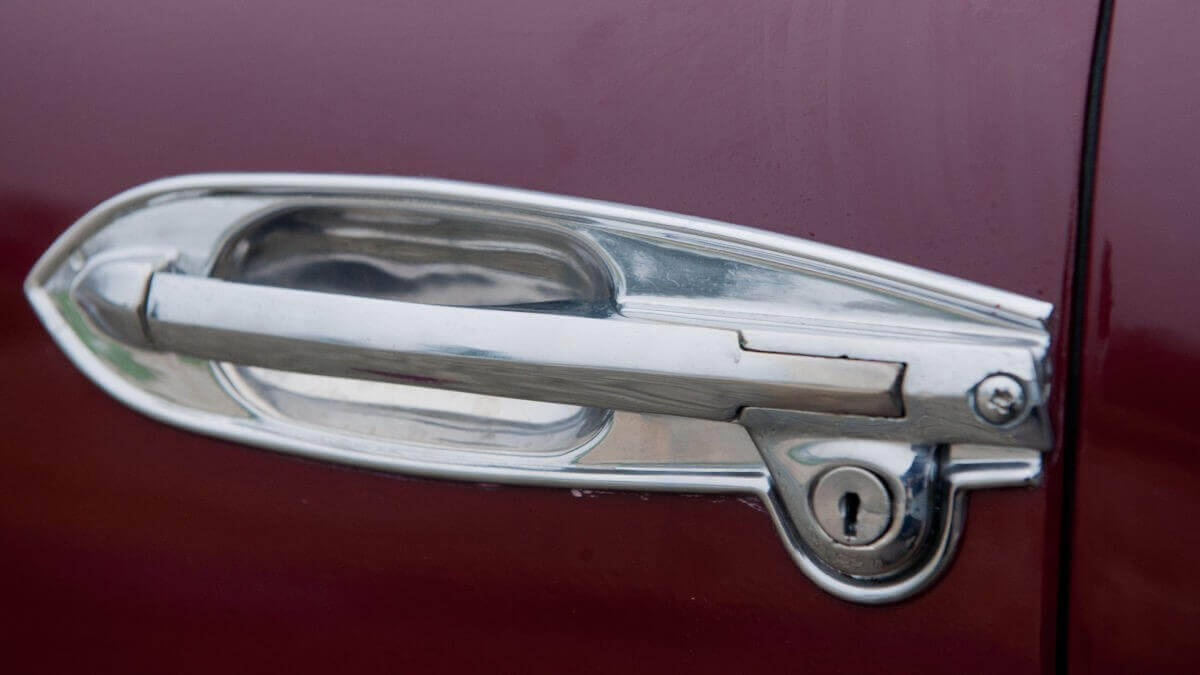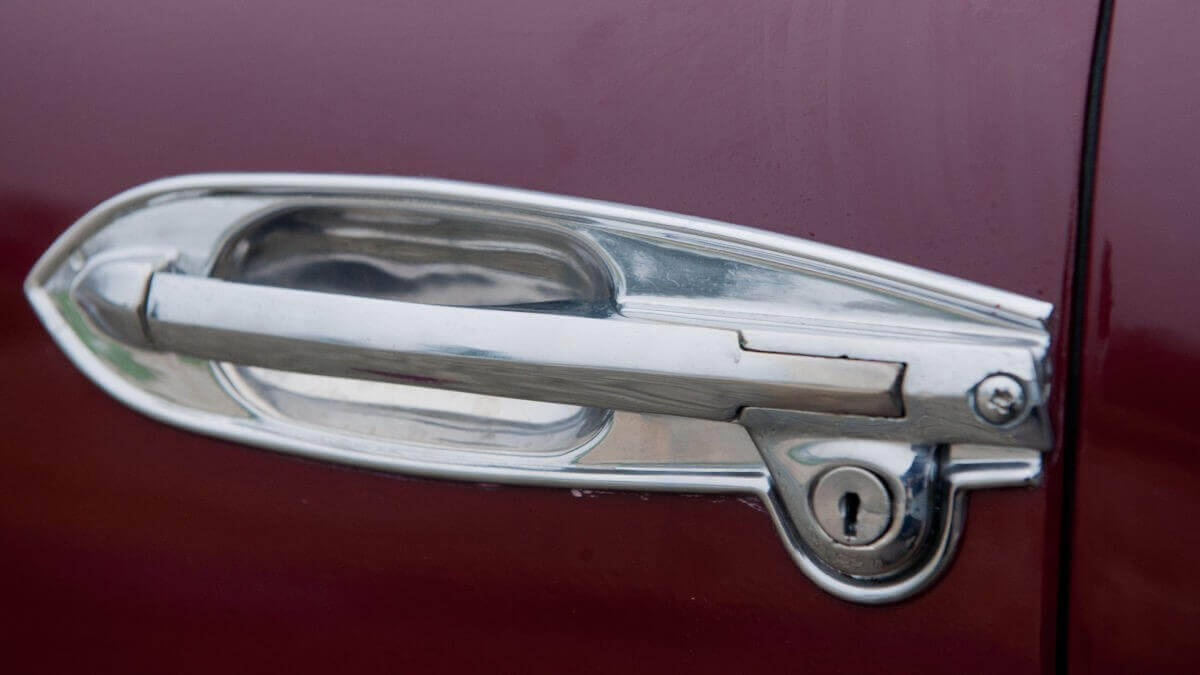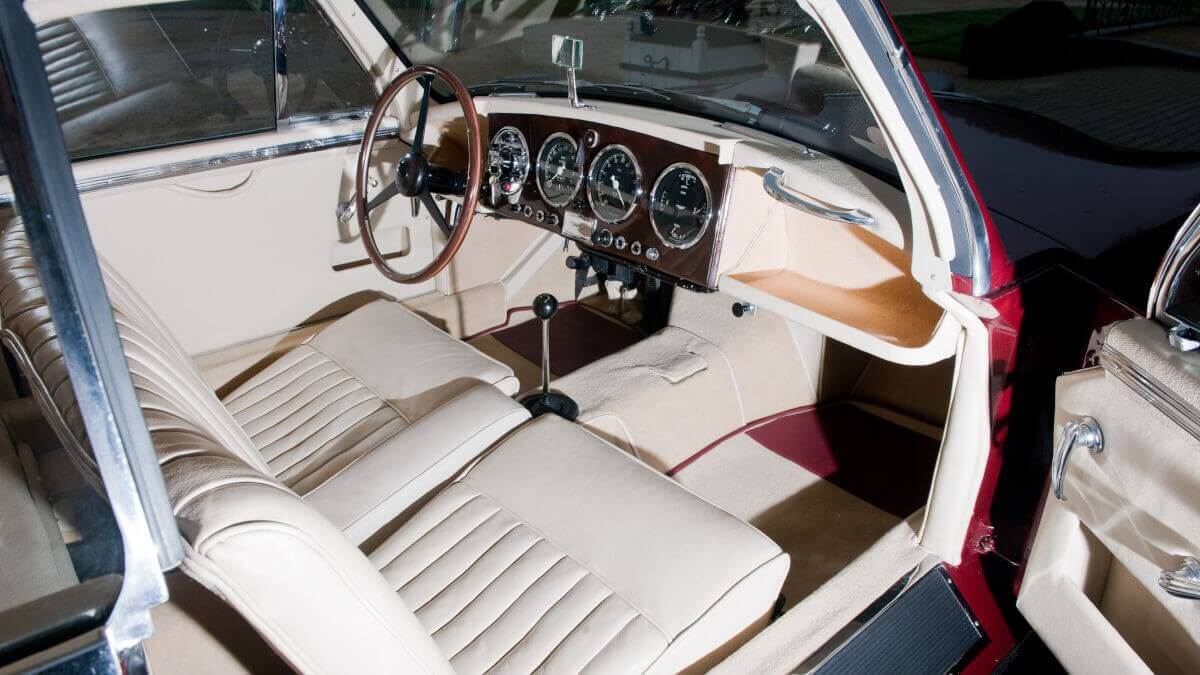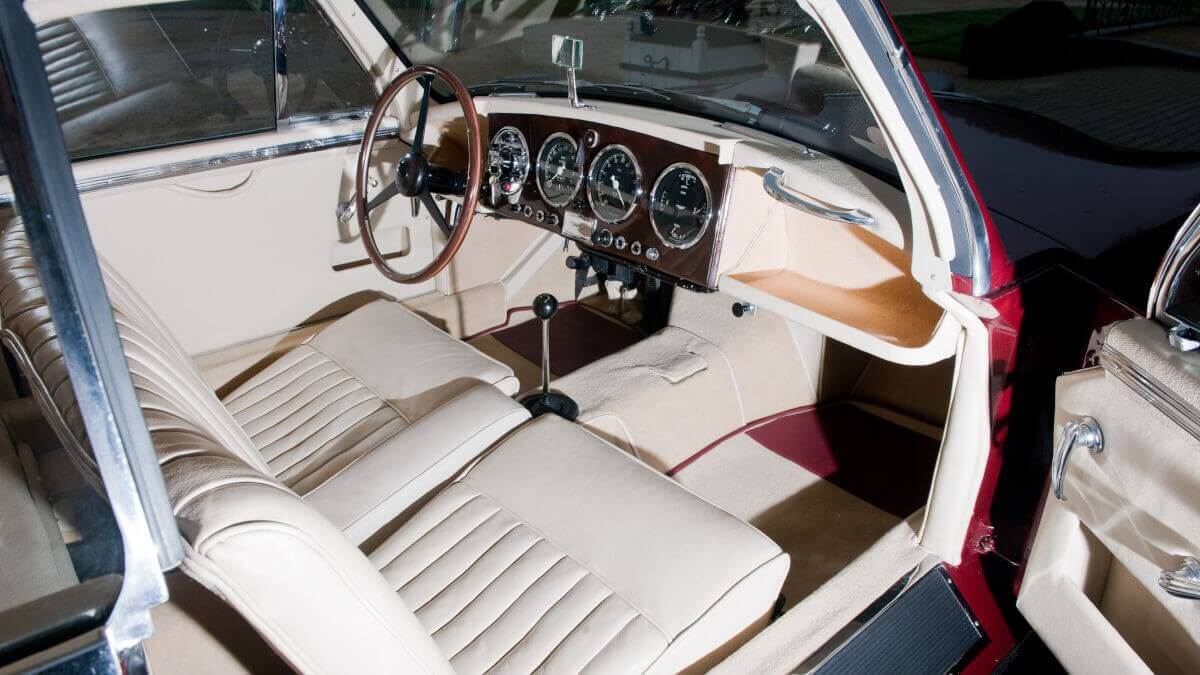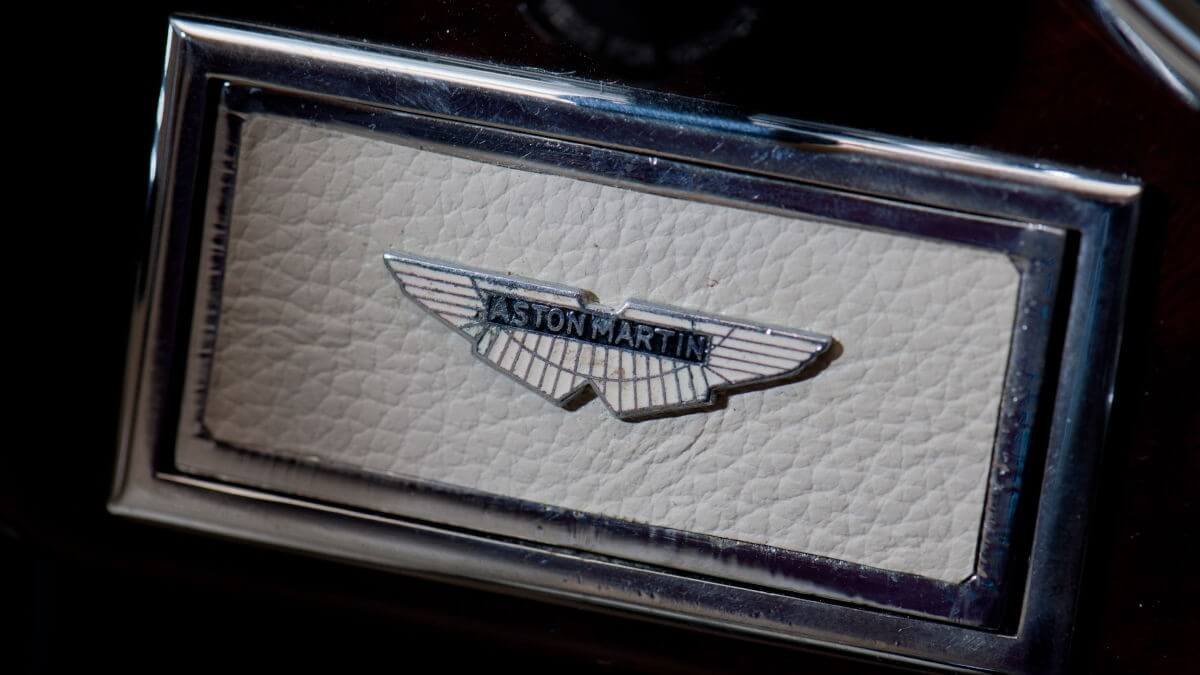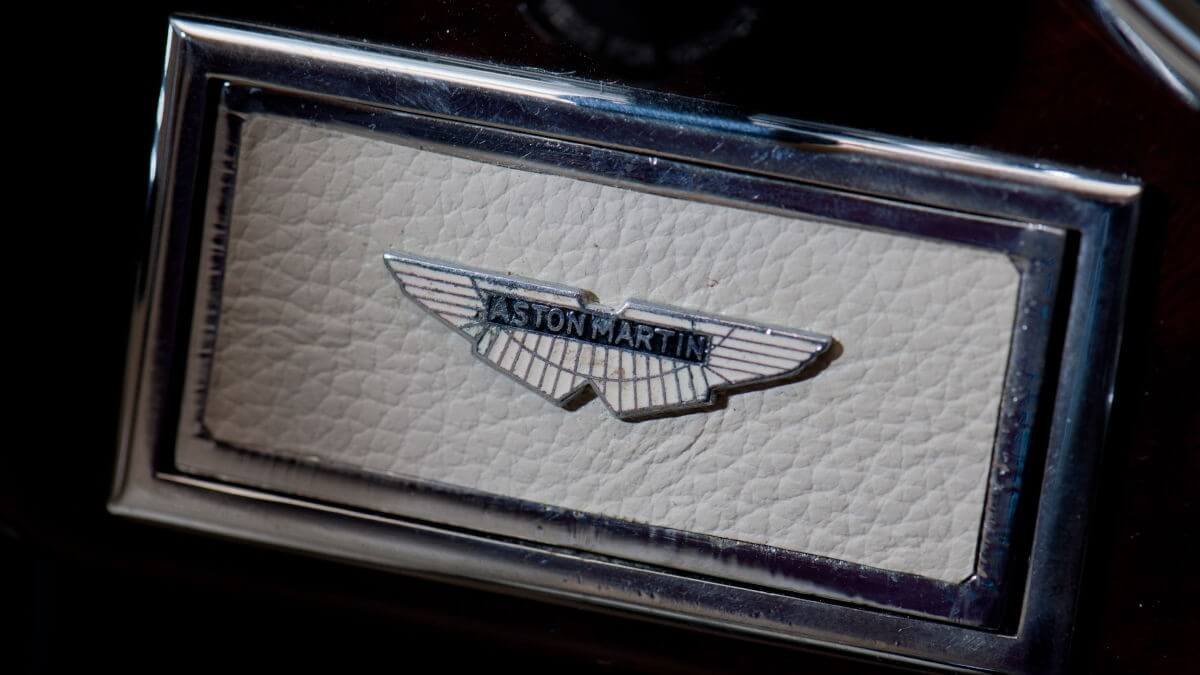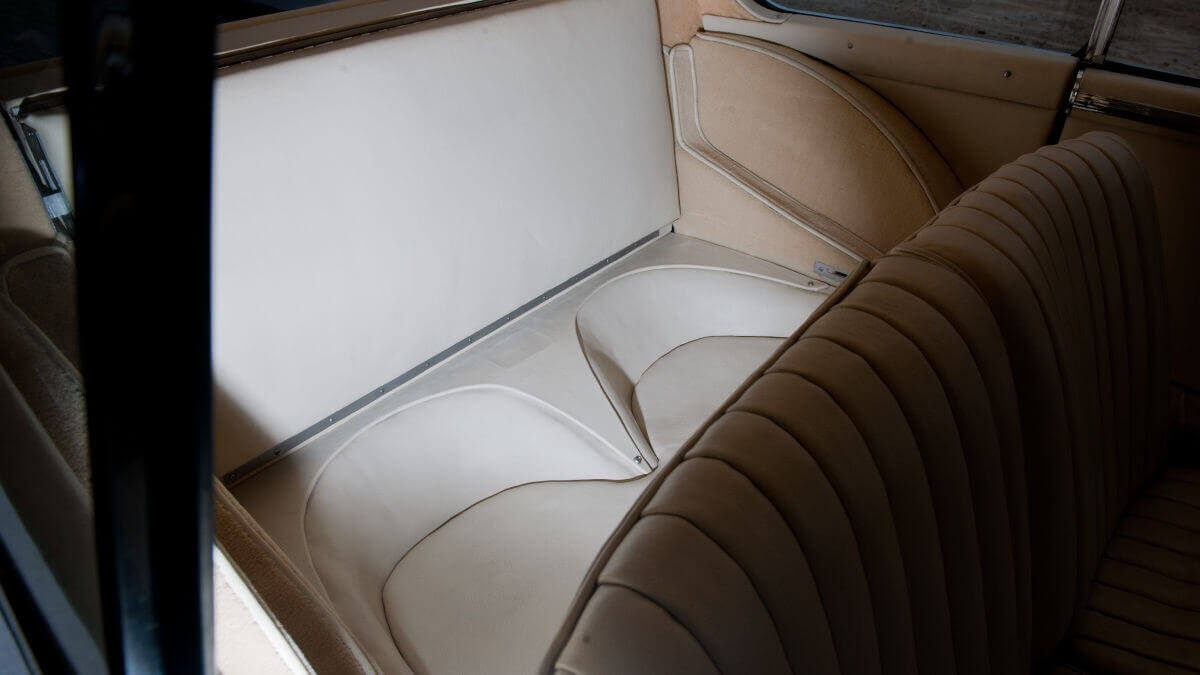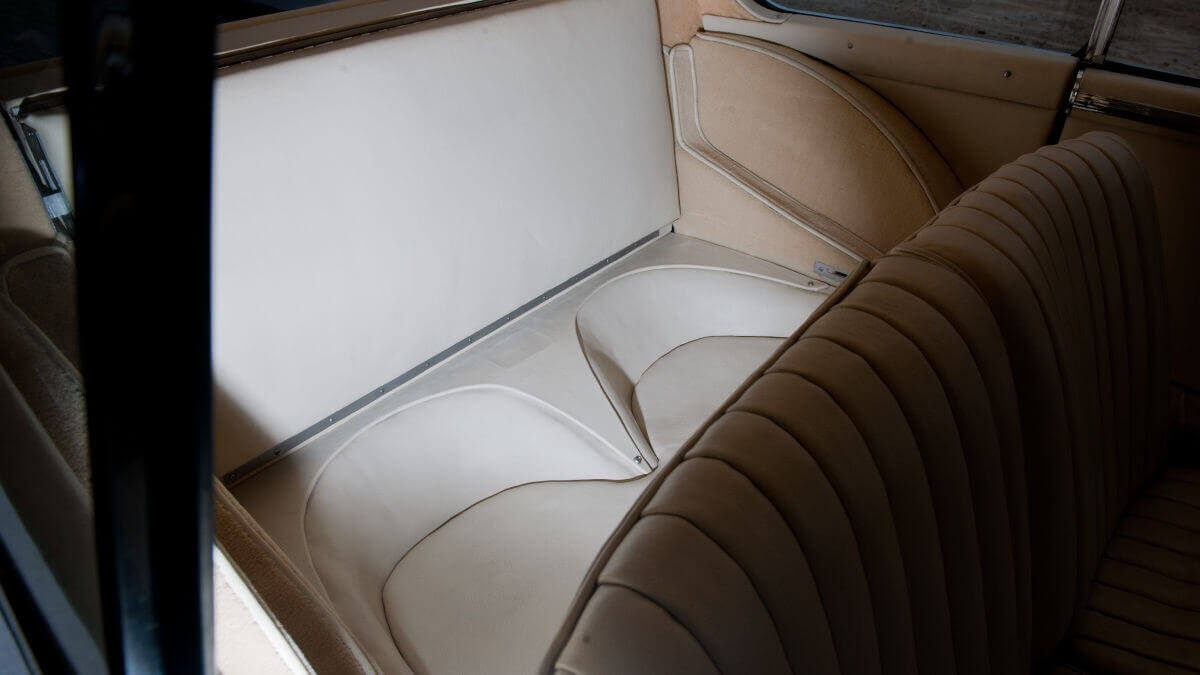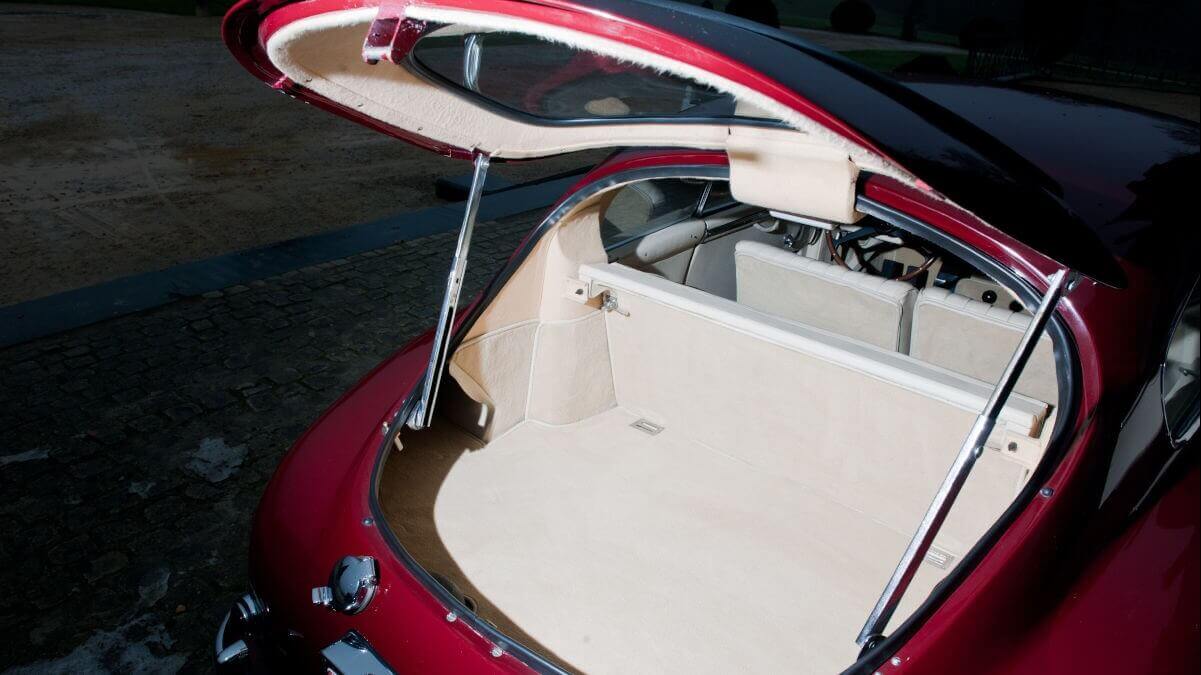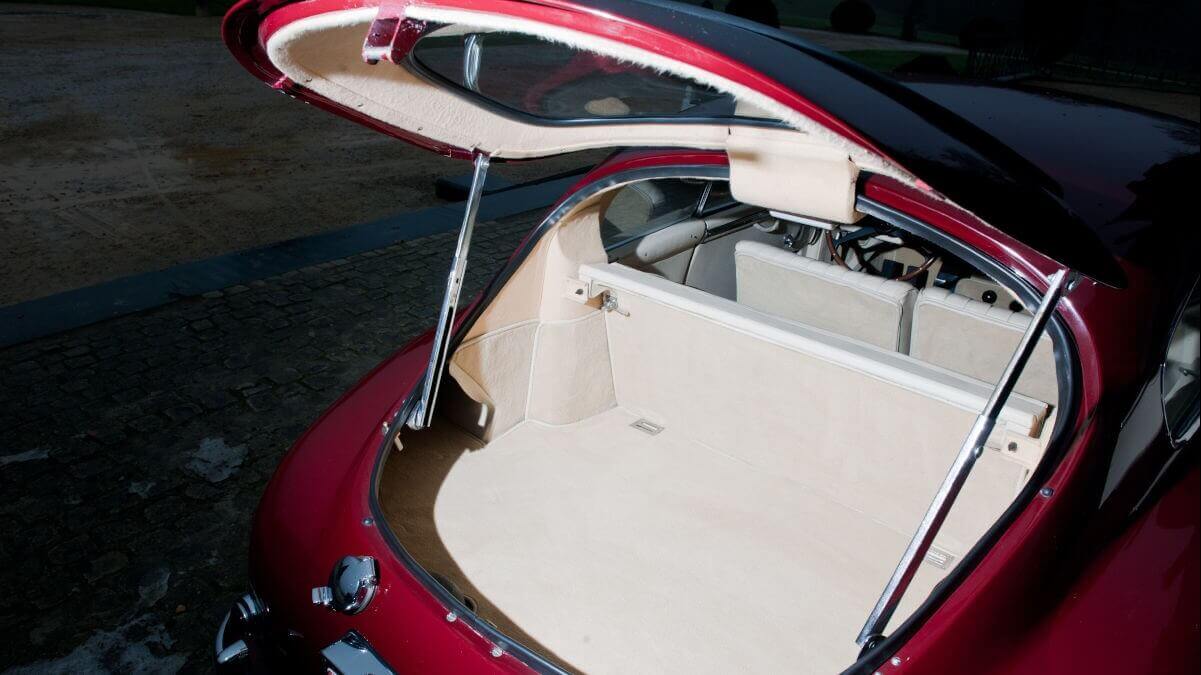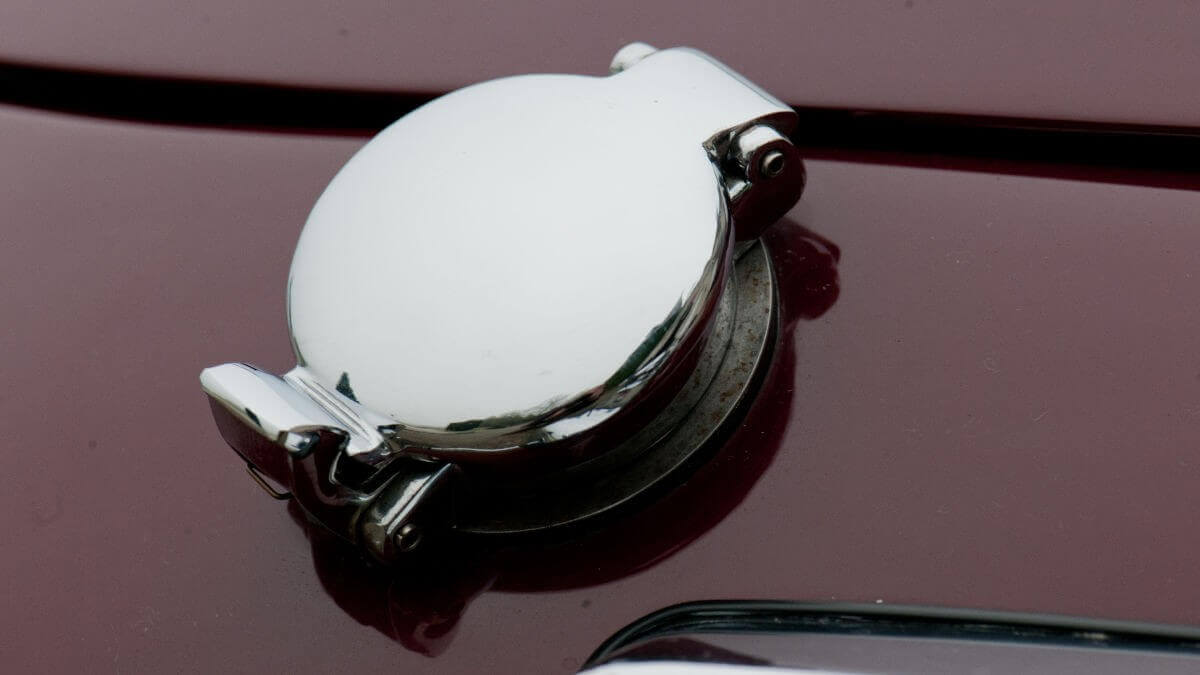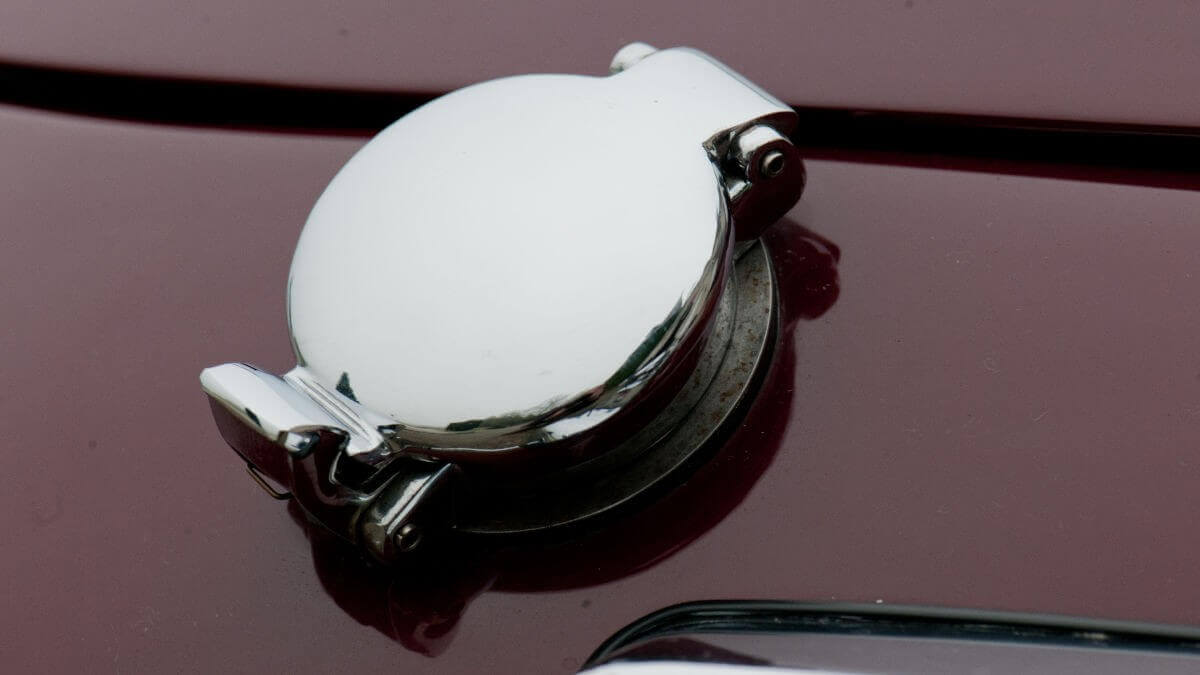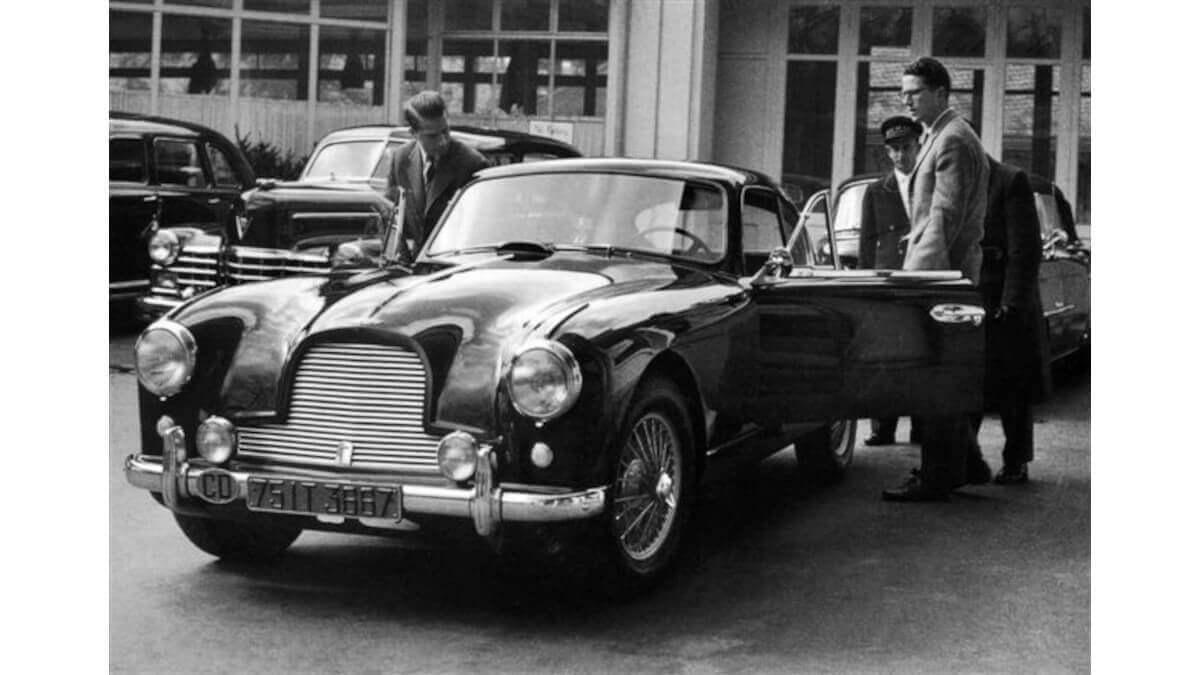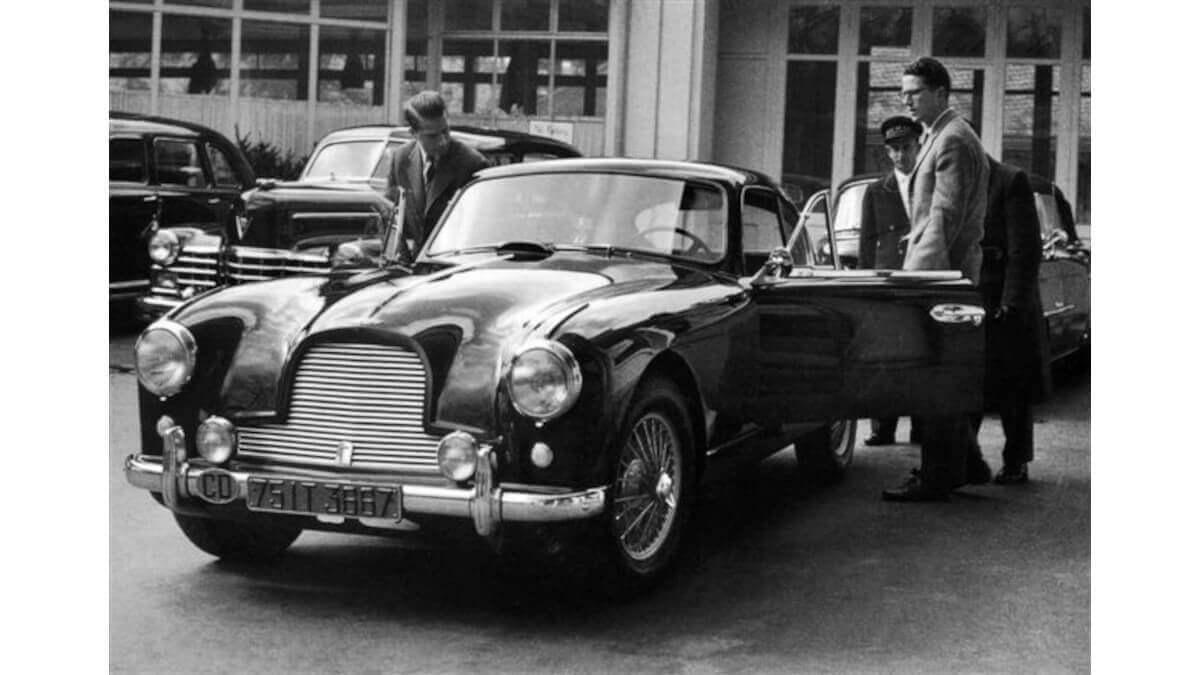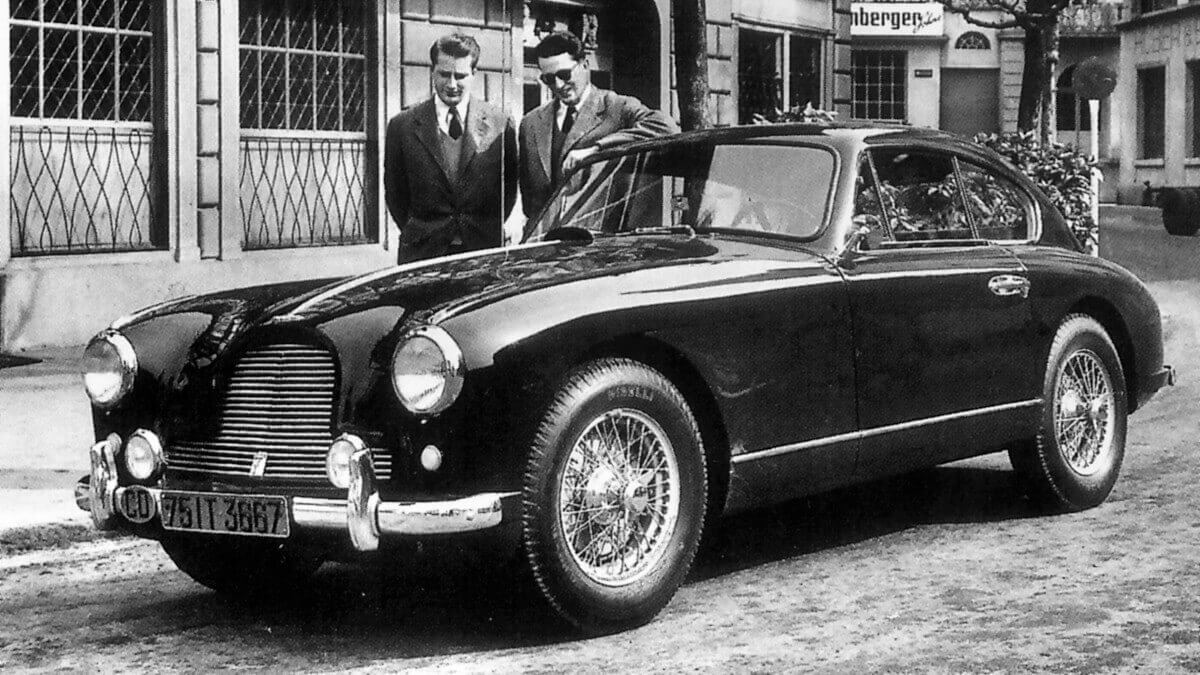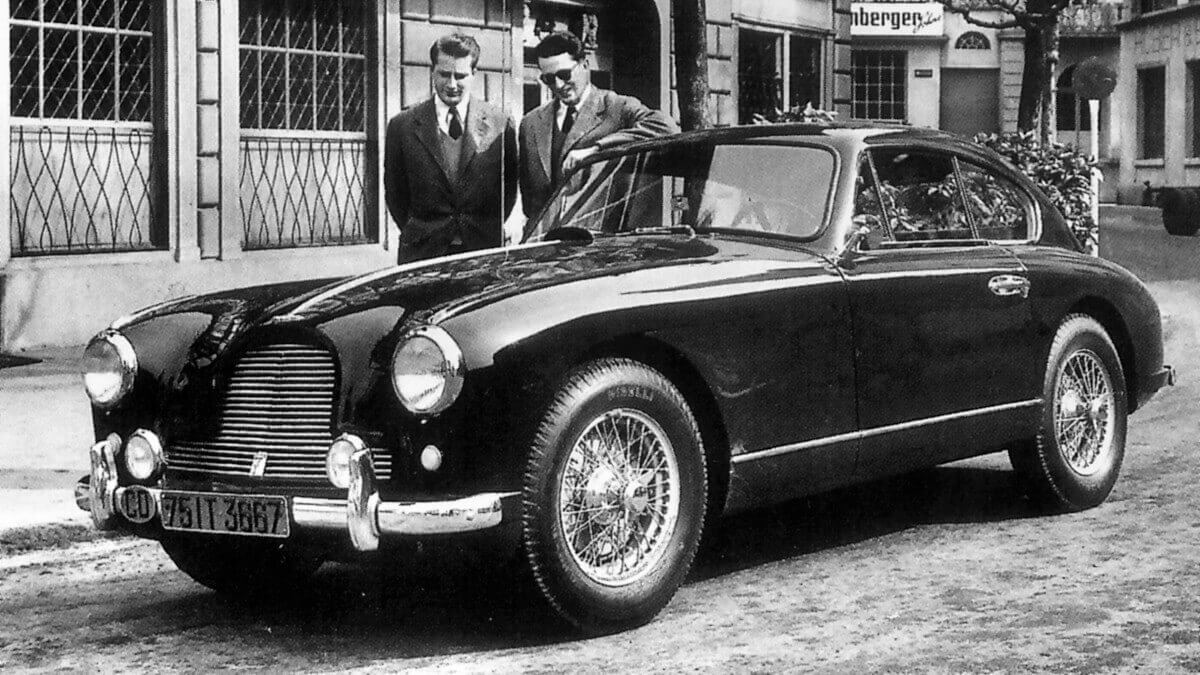 In contrast to the Aston Martin DB5, which is repeatedly brought to public attention by James Bond, the DB2/4 is a less well-known model from the brand's history. However, this sports car should have come to movie honors in the hands of the world's most famous special agent if the original books by Ian Fleming had been accurately reproduced. There James Bond changed from a pre-war Bentley to an "Aston Martin DB III", which is a slightly falsified designation for the DB2/4 Mark III. This car was also the only company car in the books to be given "special equipment". Nevertheless, the DB2/4 became a movie star, as it appears in a few scenes of Alfred Hitchcock's 'The Birds'.
From the property of a king
Meanwhile, however, the Aston Martin DB2/4 found great favour with celebrities up to crowned heads. In February 1955 the Belgian importer Mannes delivered a car in the color 'Imperial Crimson' with beige Connolly leather interior to the Belgian Royal Family. Baudouin, King of the Belgians, took over the sports car together with his brother, later King Albert II. Interestingly, the photos of the delivery show French diplomatic plates on the Aston Martin, which were probably used for security reasons. Between 2001 and 2008, a subsequent owner had the coupé extensively restored and finally had it auctioned by Bonhams in Paris in 2011. There the current German owner purchased the car. He had the DB2/4 serviced regularly and also drove it on longer trips, for example to the Zoute Concours d'Elegance and back. The car covered the around 1,000 kilometers without any problems. Now Bonhams is auctioning the Aston Martin DB2/4 again at 'The Zoute Sale' on 11 October. The hammer price is expected to be between 250,000 and 300,000 €.

Images: Bonhams