Automotive
Alfa Romeo Zeta 6 Zagato
Sporty cars and the Alfa Romeo brand have a close relationship. However, there were times when both the brand itself and later the Fiat group pushed this combination into the background. Fans and coachbuilders didn't want the brand's sporting heritage and character to be forgotten. So it happened that two Alfa-based sports coupés made their debut at the 1983 Geneva Motor Show. While the Bertone Delfino optically anticipated the Subaru SVX, but otherwise didn't have any chance of going into production, this was different with the second car. Zagato took the then current Alfa Romeo GTV6 as a basis and created a 2+2-seater car called the Zeta 6.
An attempt to promote Zagato
Historically, however, we have to go back several years to understand the origin of the Zeta 6. Due to the increasing spread of self-supporting bodies, small coachbuilders like Bertone, Vignale, Zagato and so on had less and less possibilities from the 1960s onwards. In addition, the large manufacturers increasingly took over the production of body variants such as coupés and convertibles, which drew more orders away from the small companies. Zagato, for example, still designed the Bristol 412 presented in 1974 and then stood by without any follow-up work. Instead, the company concentrated at times on armoring limousines or the production of third-party orders. For example, they produced the Lancia Beta Spider for Pininfarina. Such a cooperation would have been unthinkable ten years earlier. To bring the Zagato name back to its former greatness, the then chief designer Giuseppe Mittino approached Alfa Romeo in 1979 with some sketches.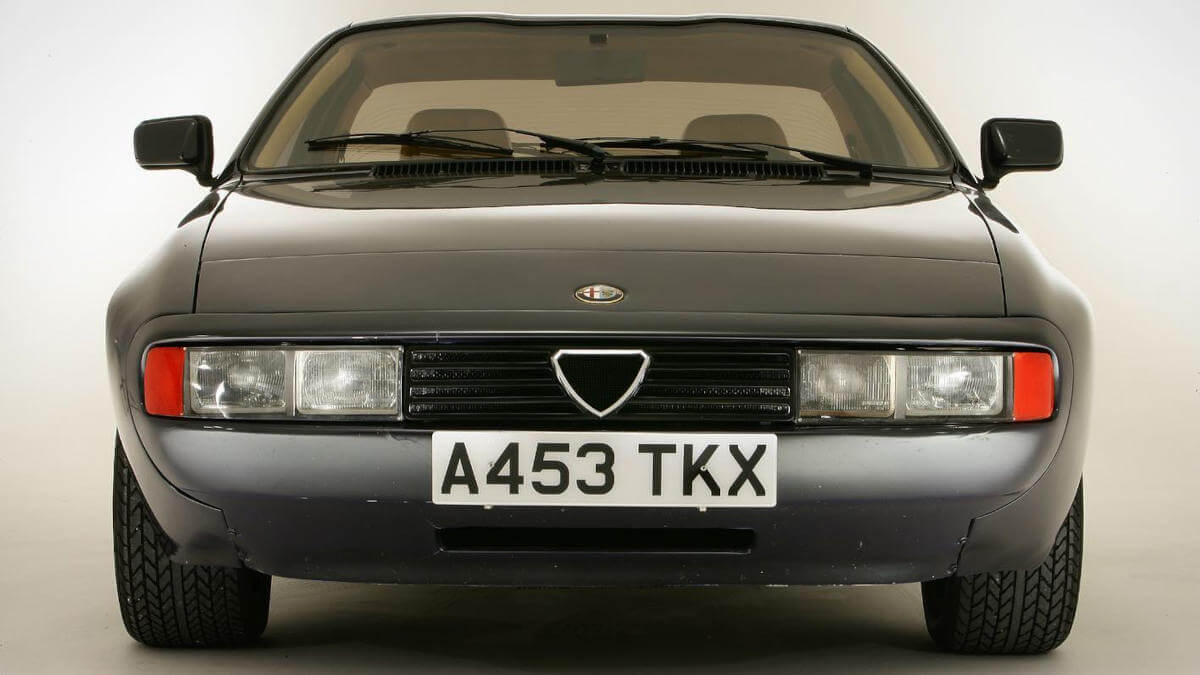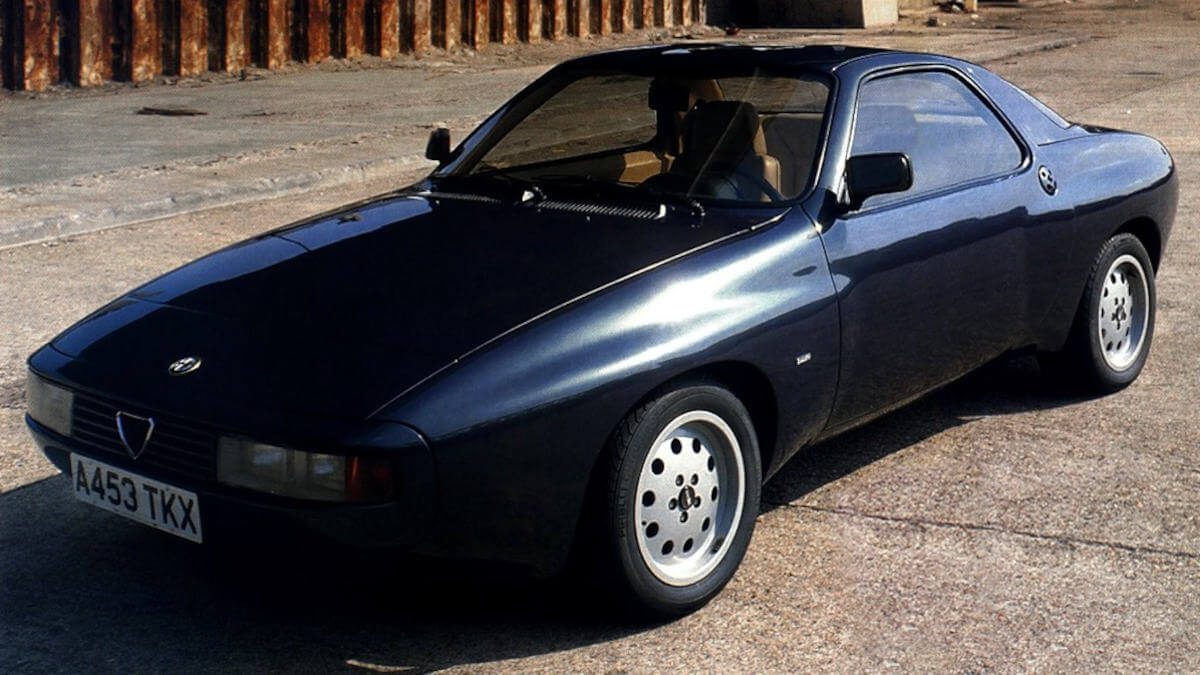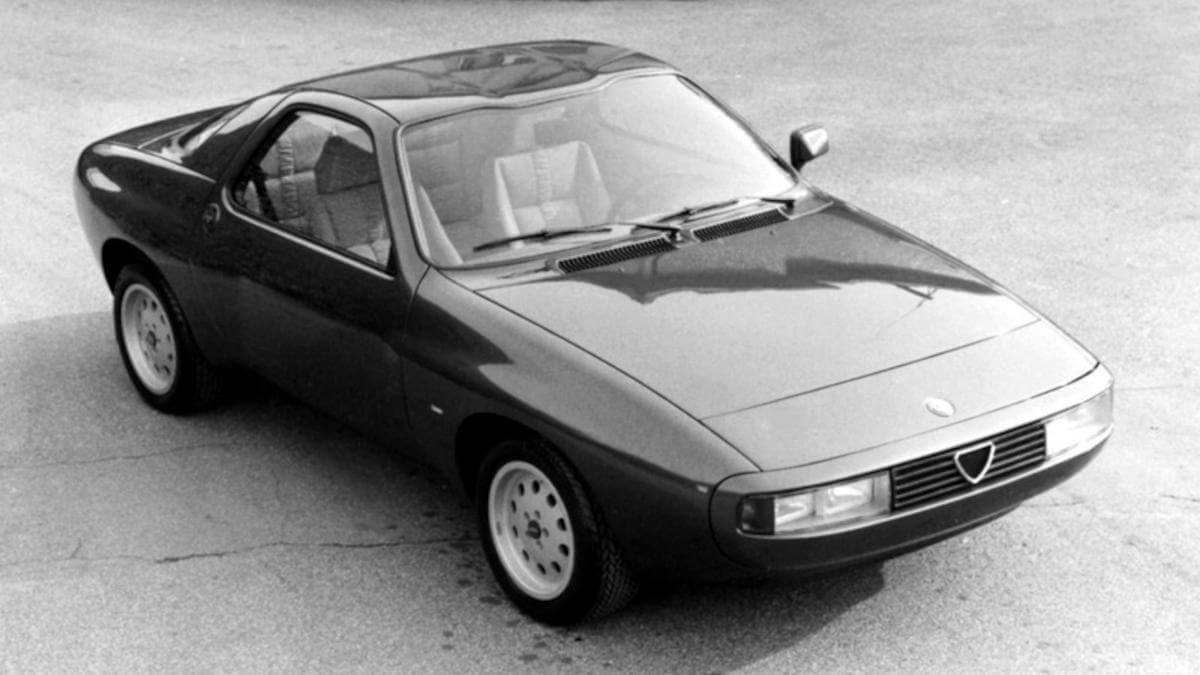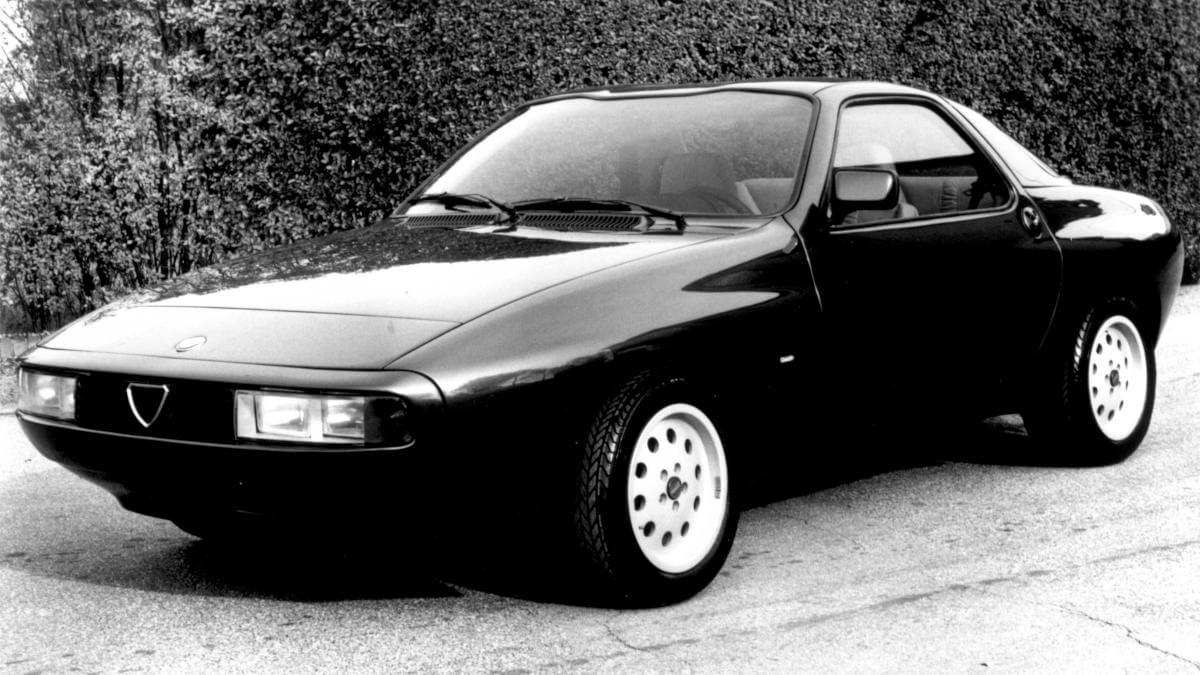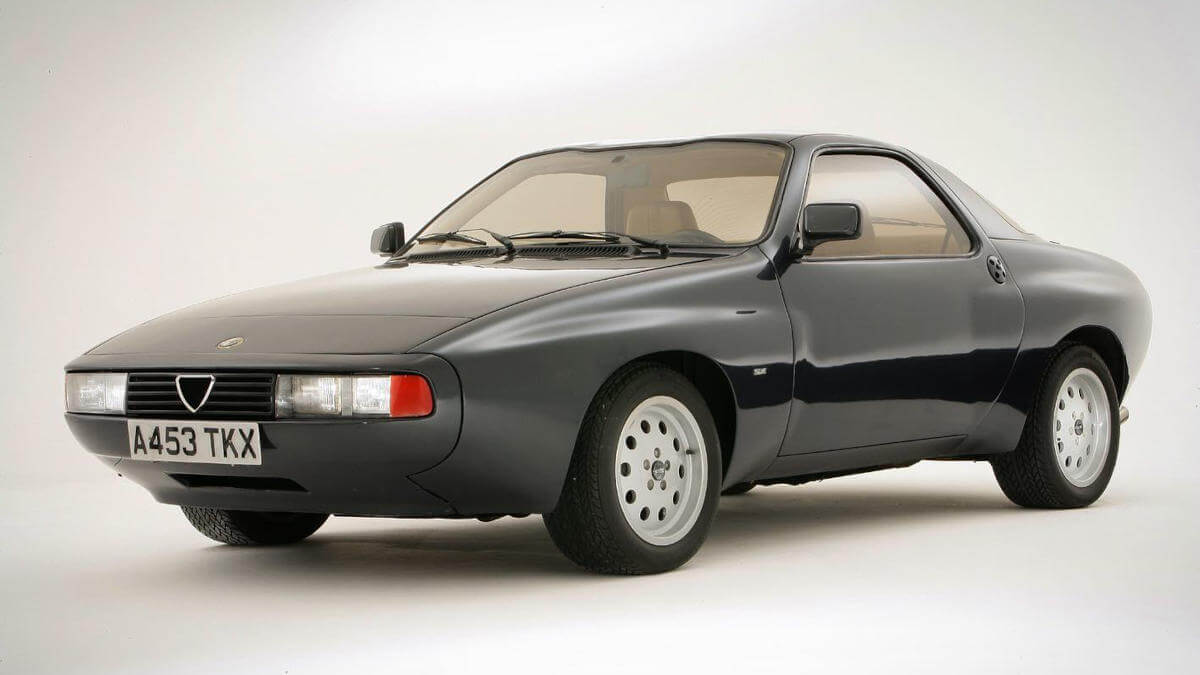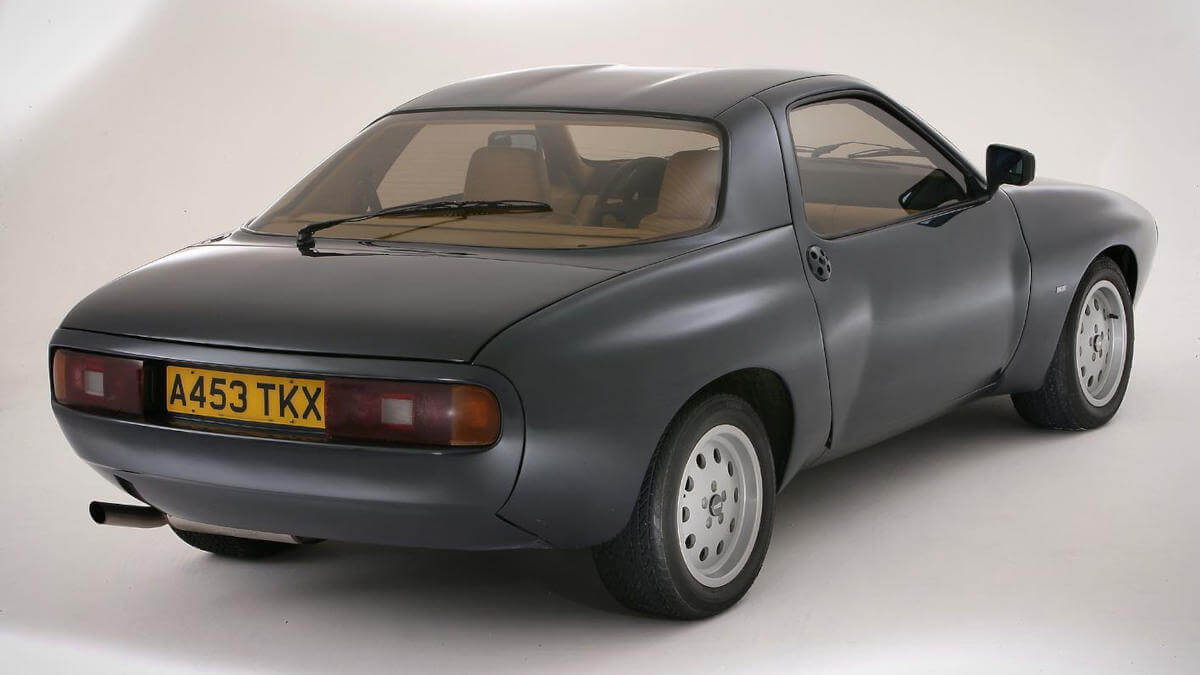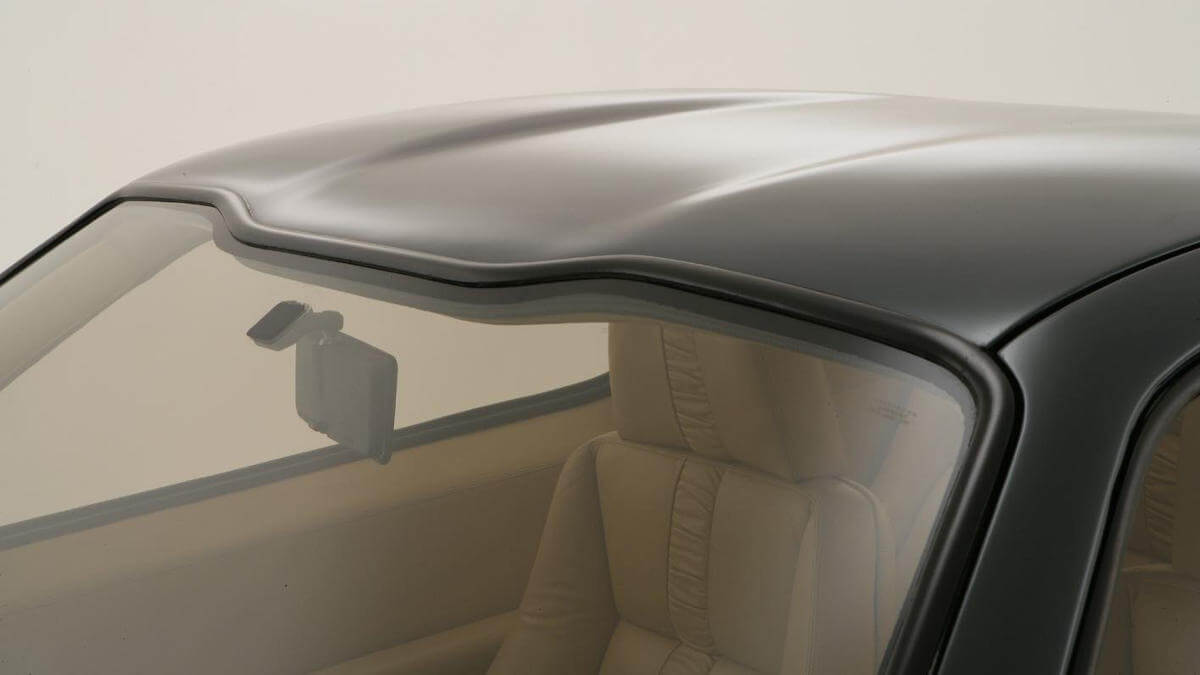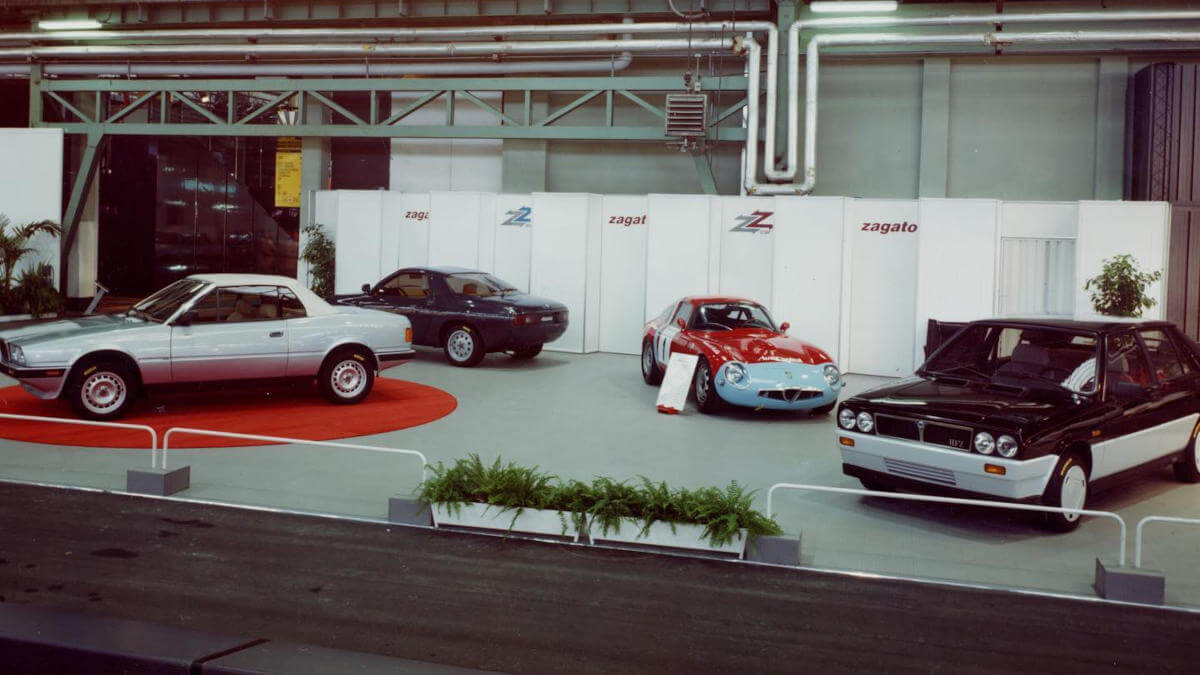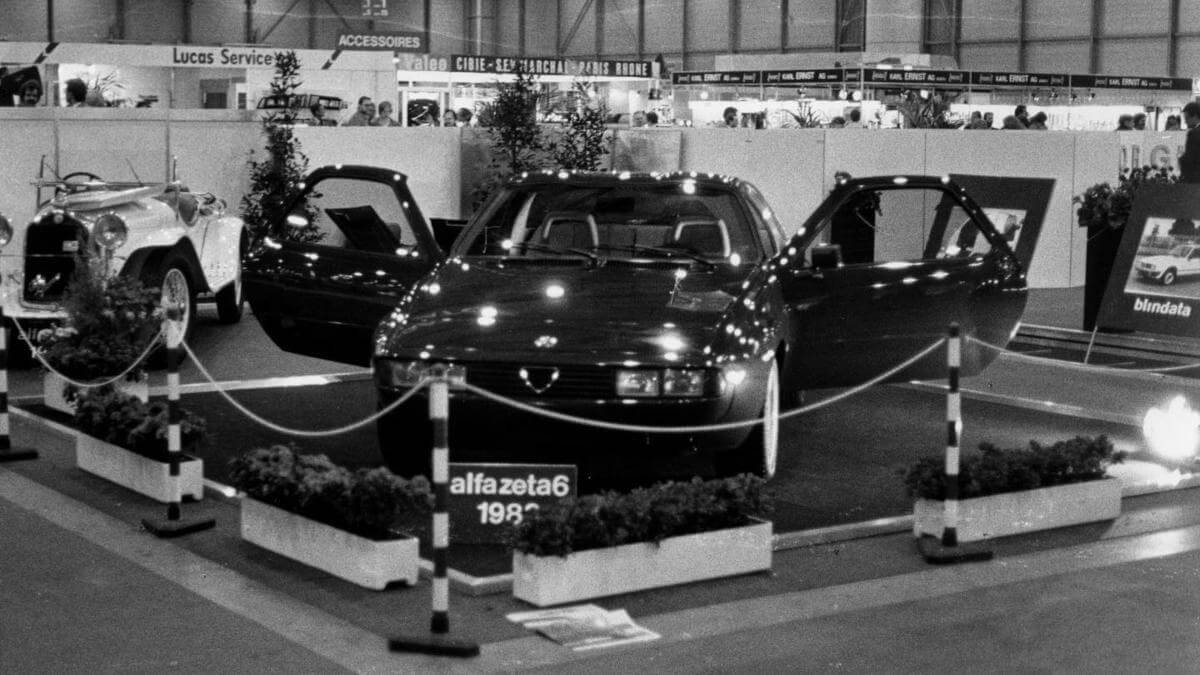 These chalk drawings were entitled 'AZ6 Sperimentale' and showed an organic rounded two-seater sports coupé. In fact, the board of Alfa Romeo gave the green light for the construction of two prototypes. At the same time, however, they also contacted Bertone for a counter-design – the Delfino, designed by Marc Deschamps, which was finally presented at the same time. Both concept cars were equipped with the 2.5-liter V6 engine, but Bertone used the Alfa 6 sedan as a basis. Zagato gave the Zeta 6 body integrated bumpers painted in body color and the typical double bubble roof. As a special detail there were round, rotating door openers inspired by telephone dials. Two additional seats were integrated in the rear. Some details like the side window line reminded many viewers of the Porsche 928.
Small series didn't come about
While the Delfino's chances of series production were regarded as slim from the outset, Alfa Romeo did indeed consider a small series of the Zagato Zeta 6. The brand's financial situation didn't look good at that time. In parallel they were developing the Arna together with Nissan for the compact car segment. The Zeta 6 project was therefore dropped. Zagato still tried to set up its own production, but also failed due to financing. However, the company had successfully re-established itself as an external coachbuilder. This led to the production of the Maserati Biturbo Spyder, the Aston Martin V8 Zagato and a cooperation with Nissan. This included the Autech Stelvio, the Autech Gavia, the Nissan Seta and the Nissan Bambù. From the Zeta 6, only two complete vehicles were produced, both of which were exhibited in Geneva in 1983. The brown car now belongs to the Alfa Romeo Museo, while the green coupé was bought by collector from London, driven there for some years and is now part of the collection of Corrado Lopresto. Rumor has it that there is a body-in-white somewhere in the Netherlands. This would be a third car, which was never completed by Zagato.

Images: Zagato, Collection Lopresto