Automotive
Alfa Romeo Romeo
Small commercial vehicles and buses from the 1950s and 60s are becoming increasingly popular. In addition to the typical classics such as the Volkswagen T1 or the DKW Schnellaster, there are other representatives of this genre that are less well known. Or did you know that Alfa Romeo built not only sports cars, coupés, Spiders and sporty sedans, but also vans? Between 1954 and 1983, there were indeed such vehicles. In the mid-1980s, Fiat even tried again, at least in Italy, by hoisting the first generation Ducato into the lineup as the Alfa Romeo AR6. However, while this model quickly sank back into oblivion, Alfa Romeo Romeo didn't deserve this. Yes, the little bus was actually named like the second part of the brand name.
Available with diesel or gasoline engine
Technically, Alfa Romeo provided an excellent chassis with independent suspension all around. The engine was positioned centrally in the cockpit below the dashboard and transmitted power to the front wheels. In addition to a two-cylinder, two-stroke diesel engine (22 kW/30 hp), there was the option of having the 1.3-liter four-cylinder powerplant from the Giulietta installed. However, Alfa limited the power output to 26 kW/35 hp, which meant that the topspeed was only around 60 mph. Apparently sufficient for small commercial vehicles at that time. More important was the variety of bodies. In addition to the closed van version, there were various minibuses, high-roof variants, ambulances and platform bodies with single or double cabs, as well as pure chassis for individual creations. 1954 saw the debut of the technically enhanced Romeo 2, which was also available under Spanish license with a 1.6-liter diesel engine. In 1966, the final model year, there was the Romeo 3 with better hydraulics. This was followed by a major facelift to the F11/A11 and F12/A12, of which 17,300 were built until 1983.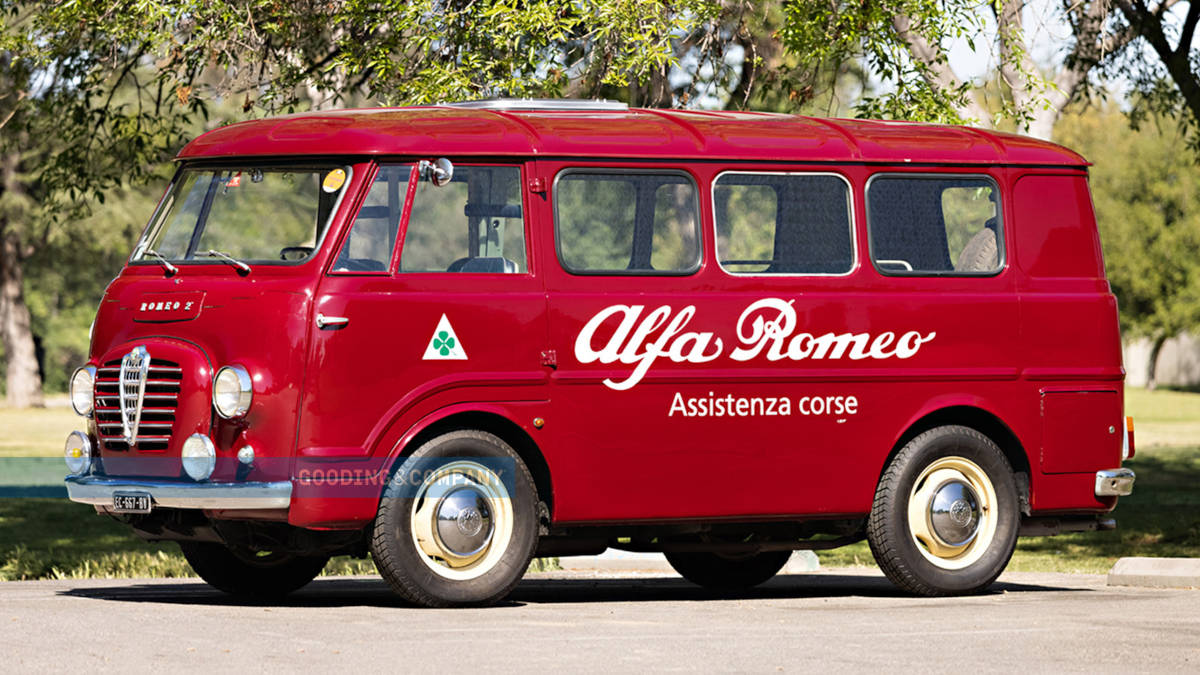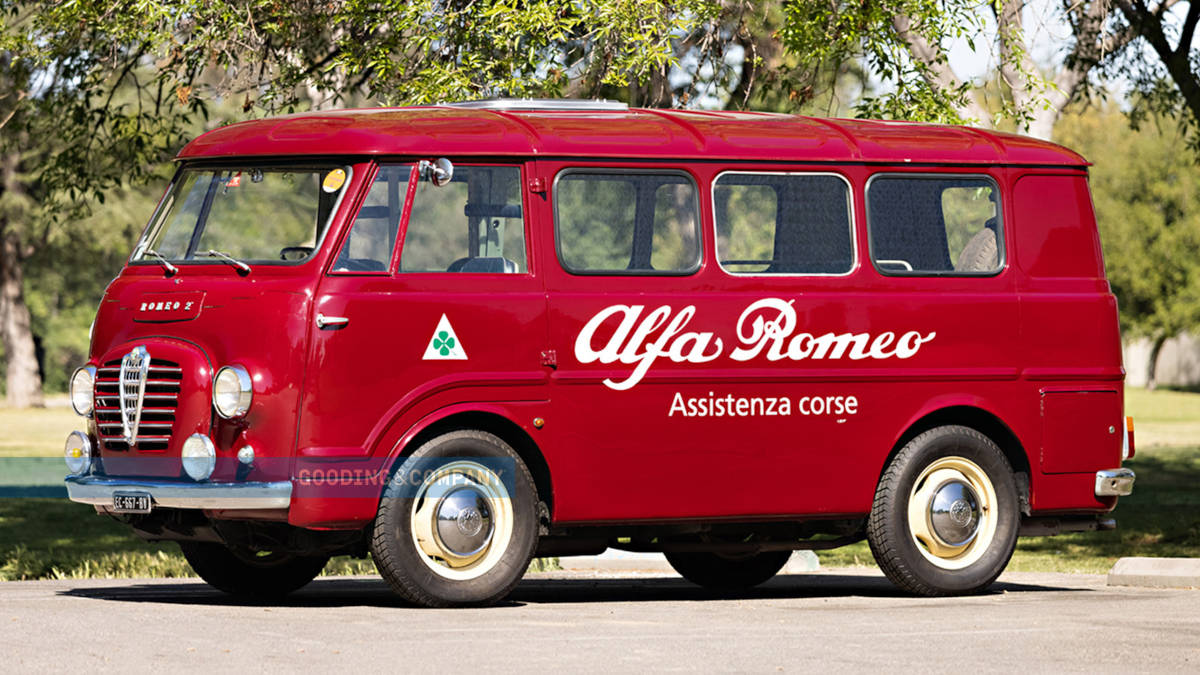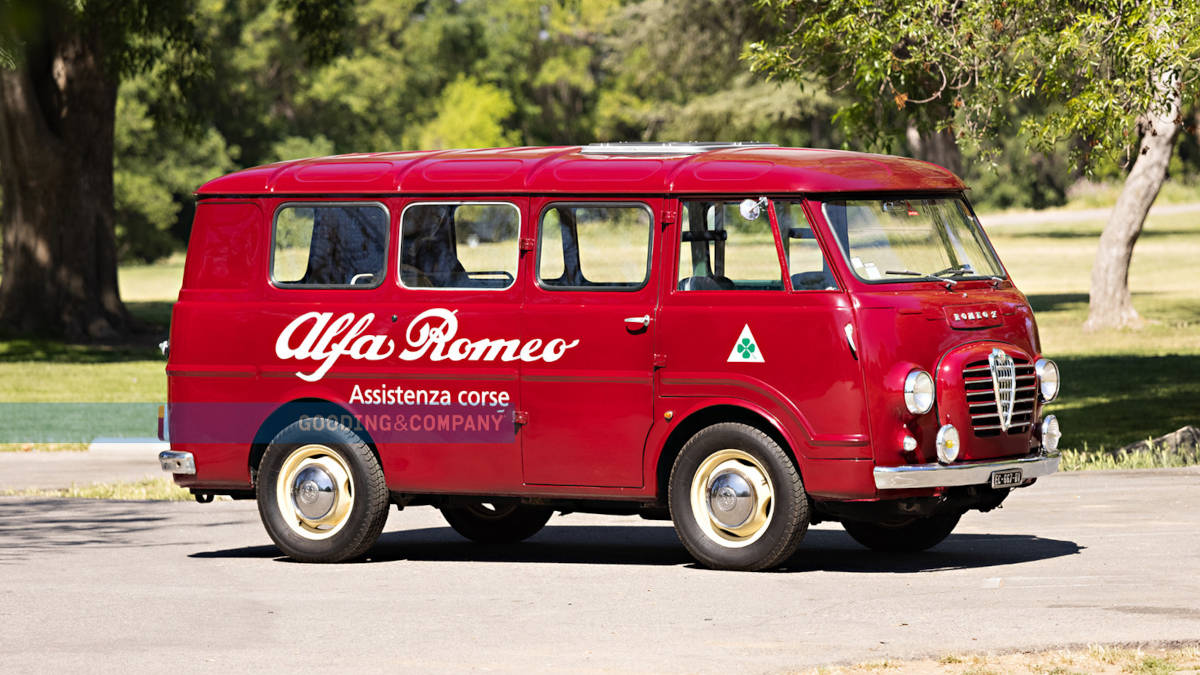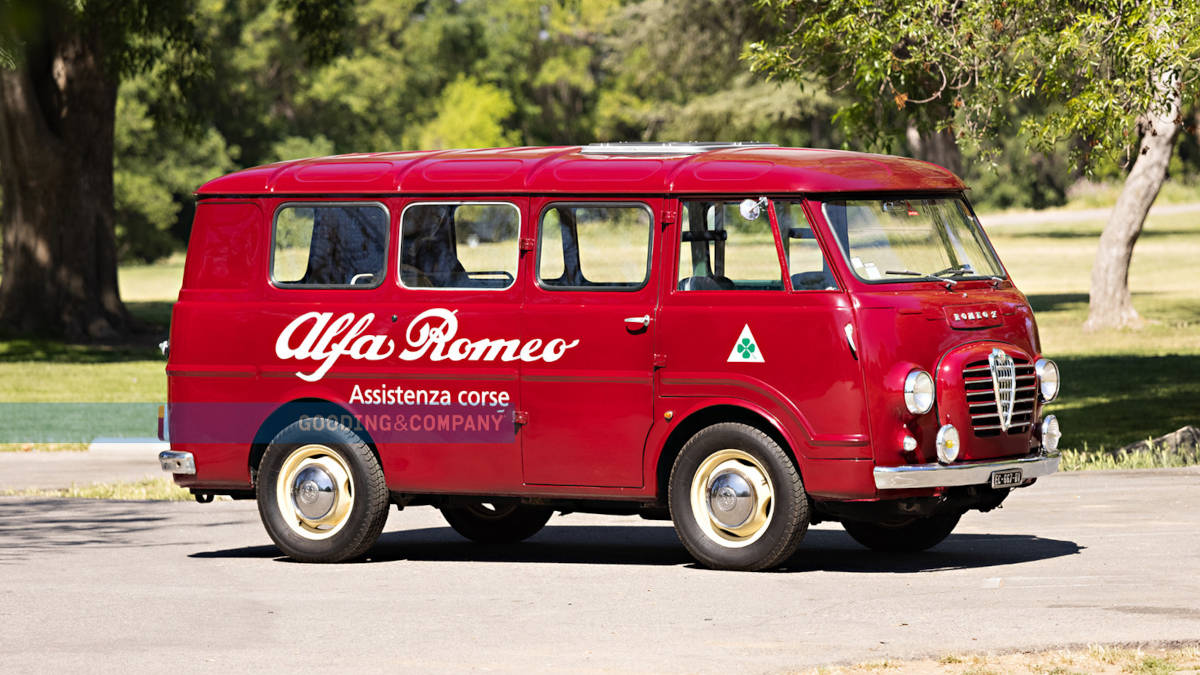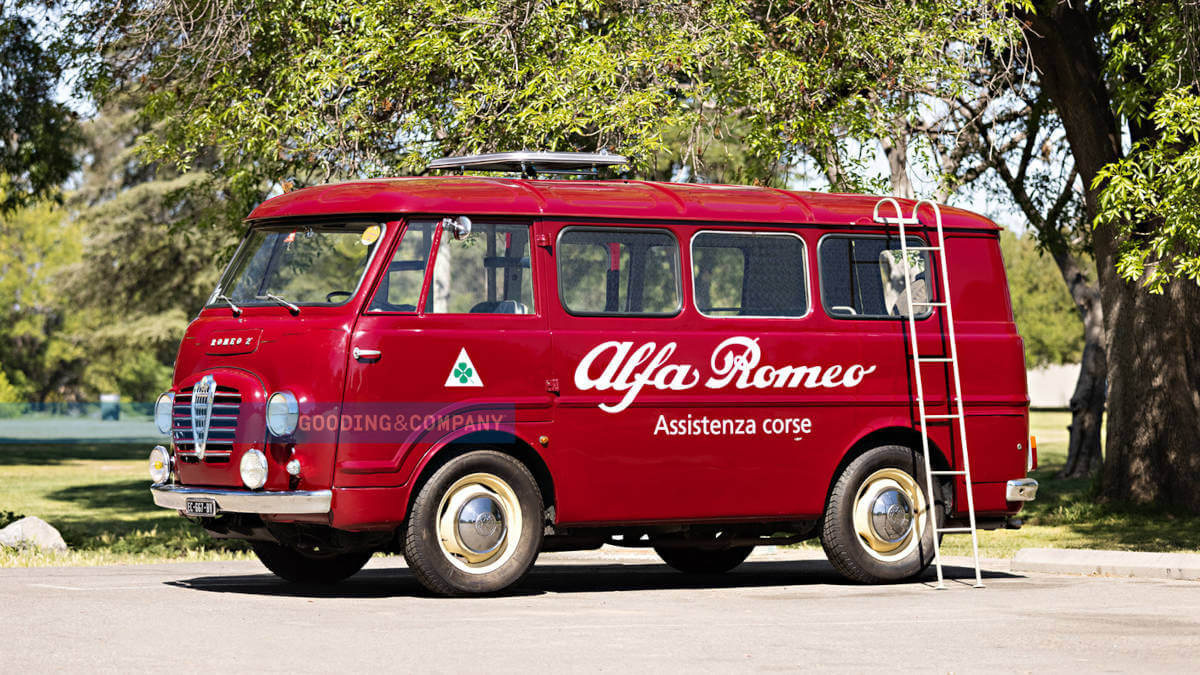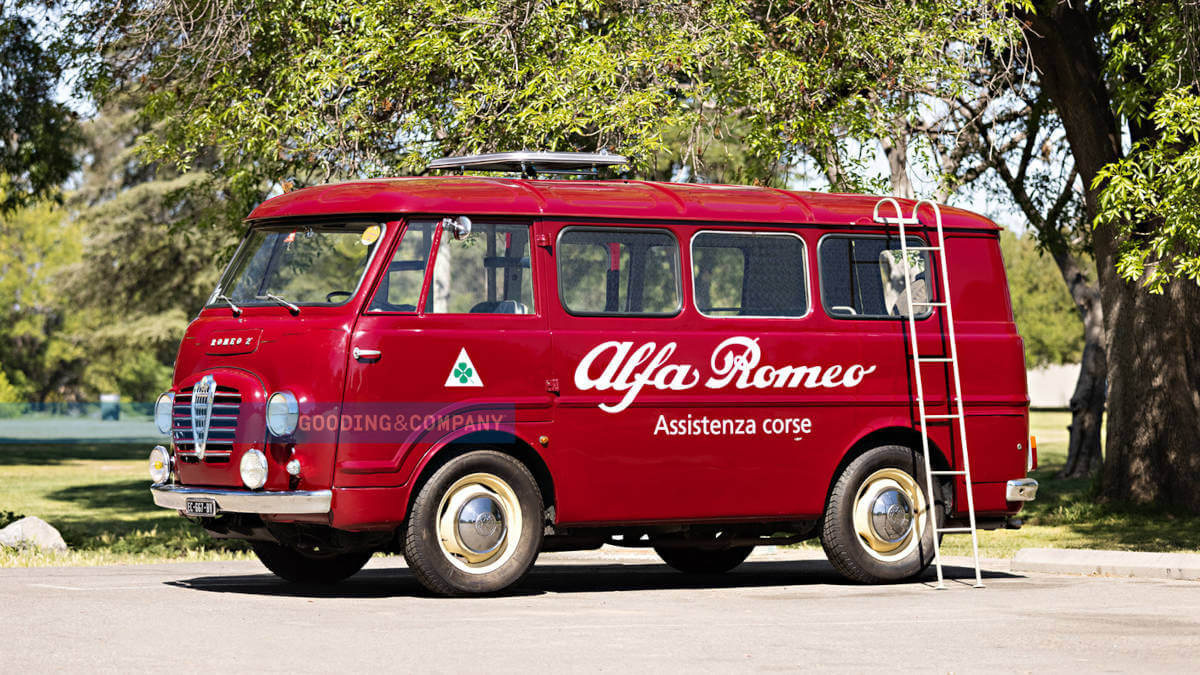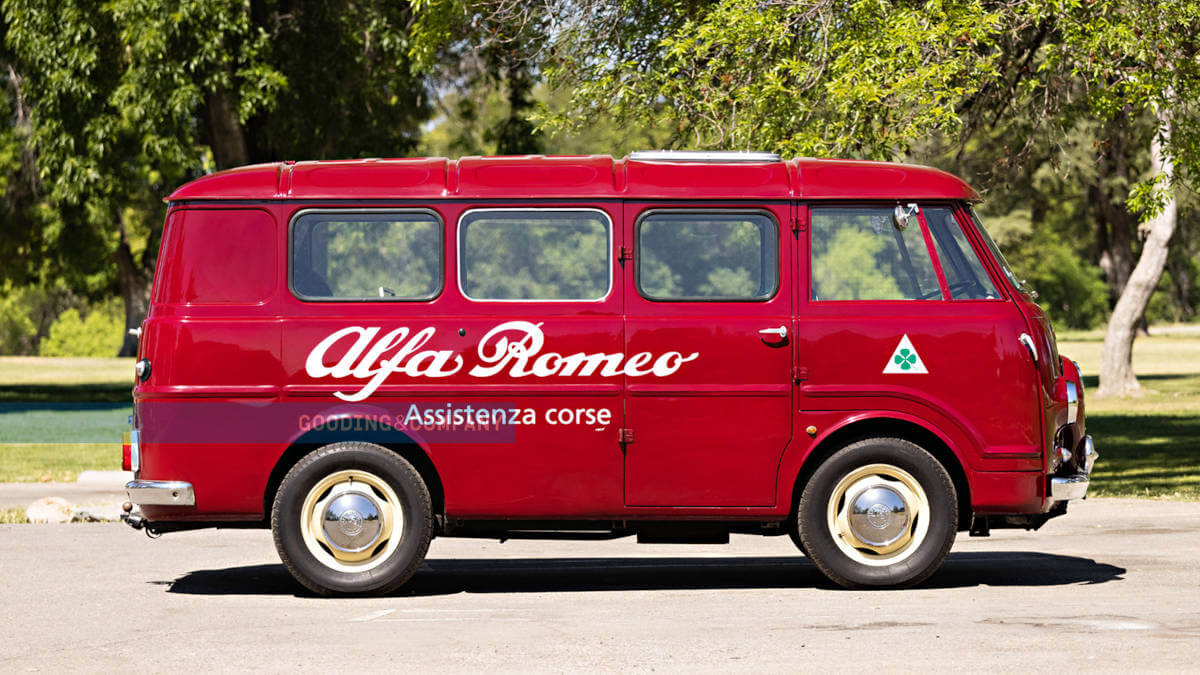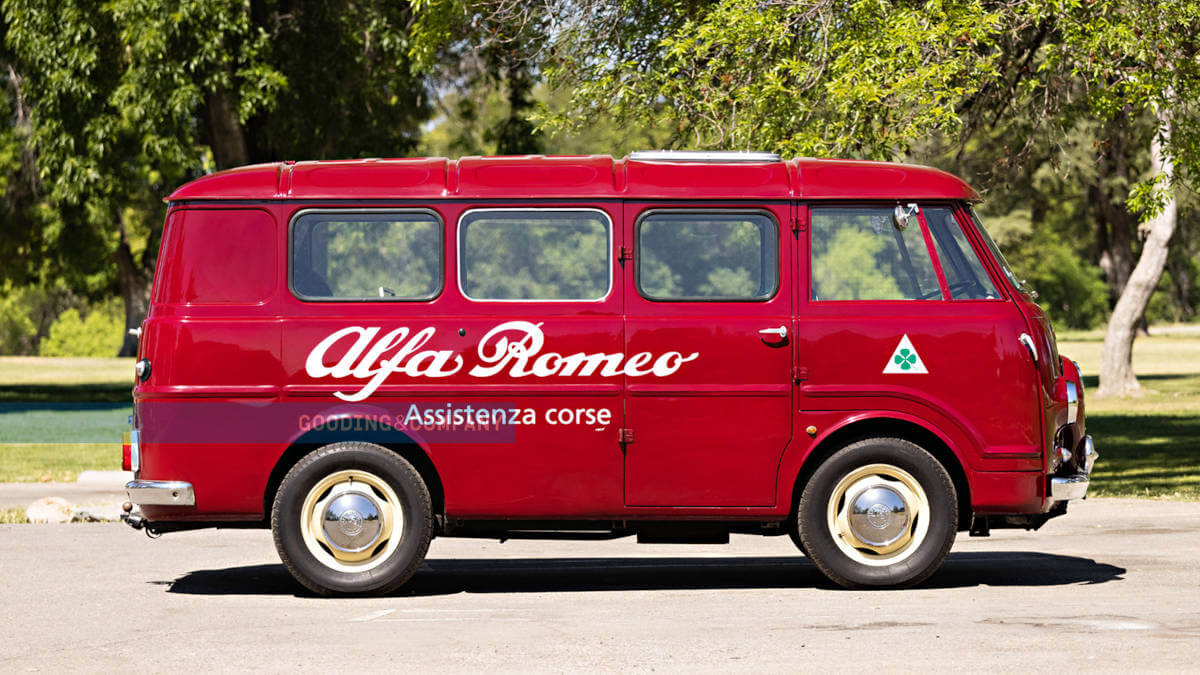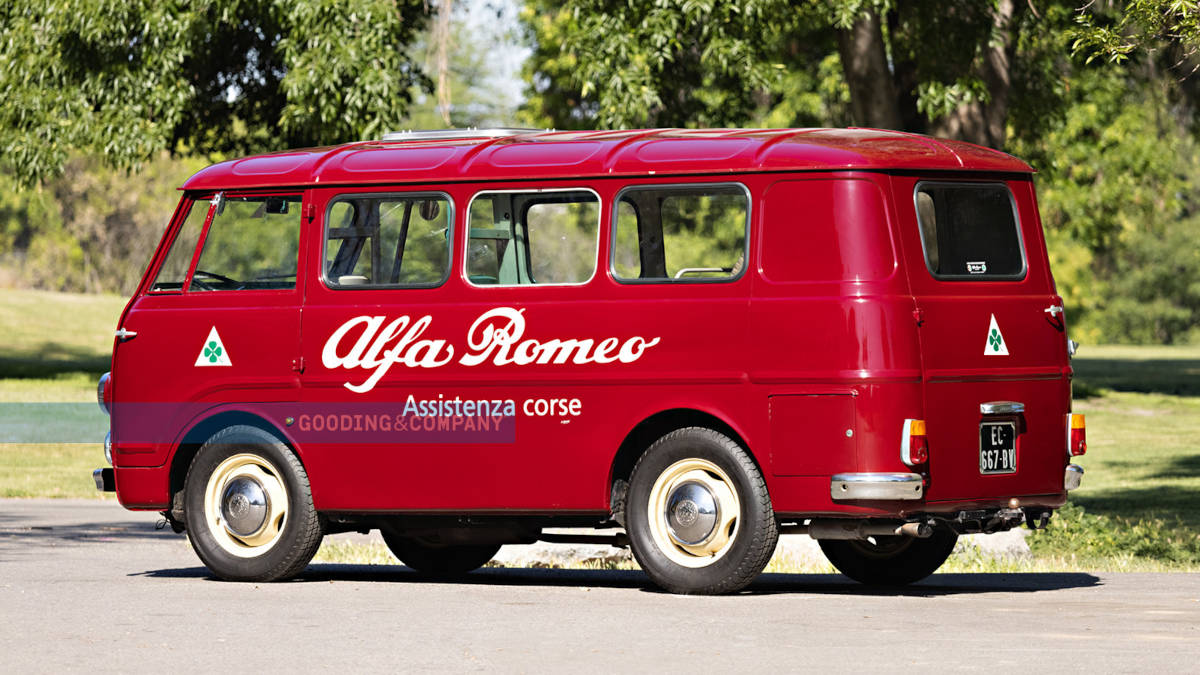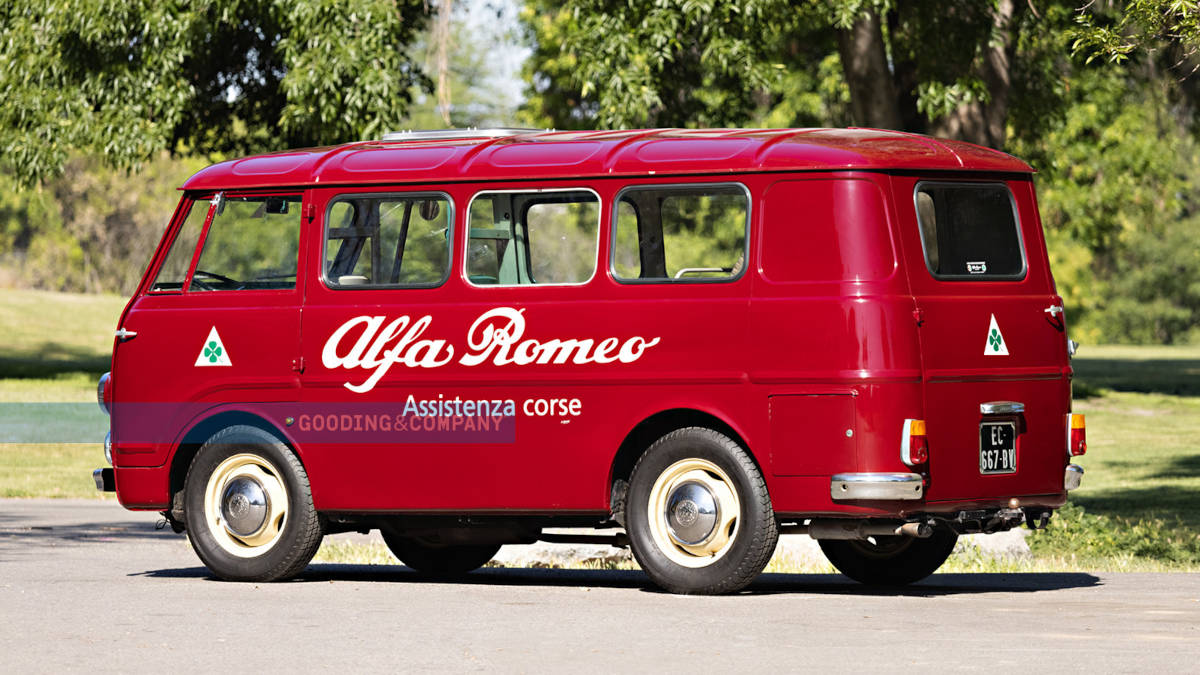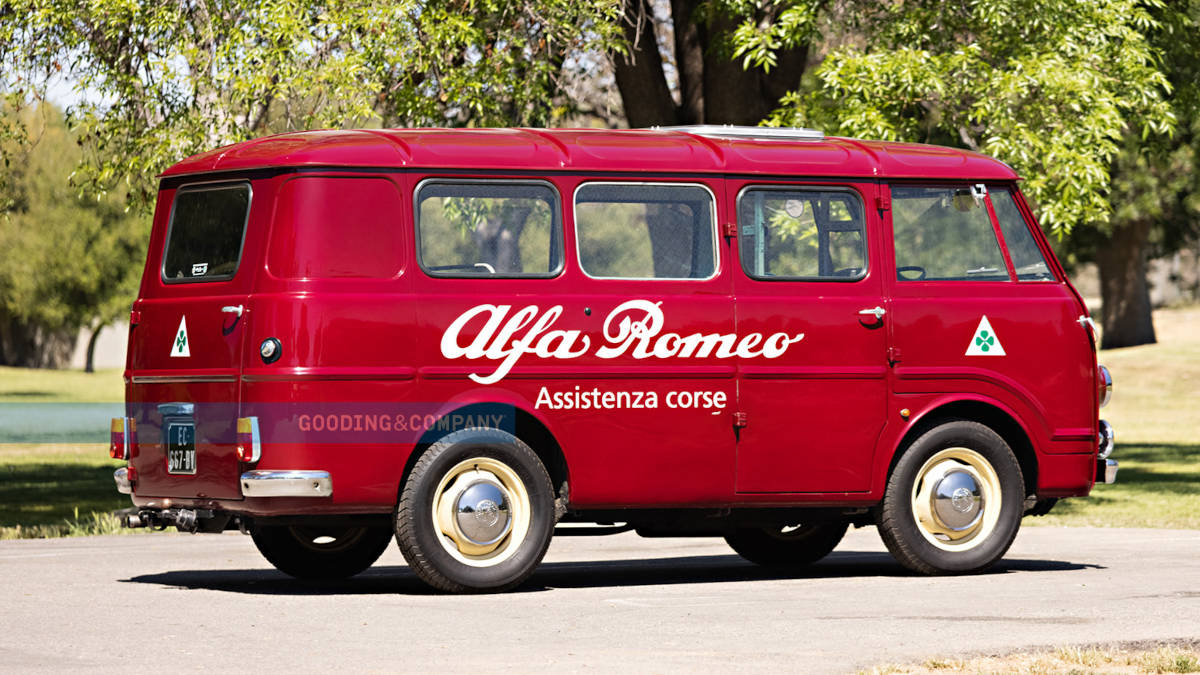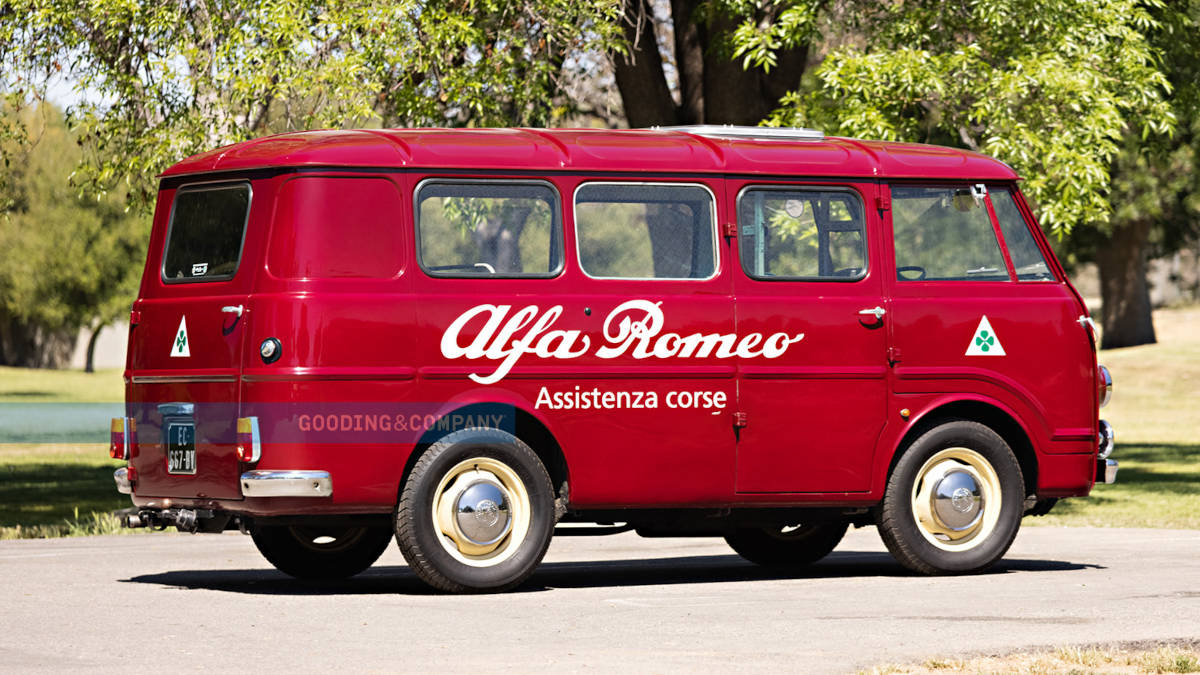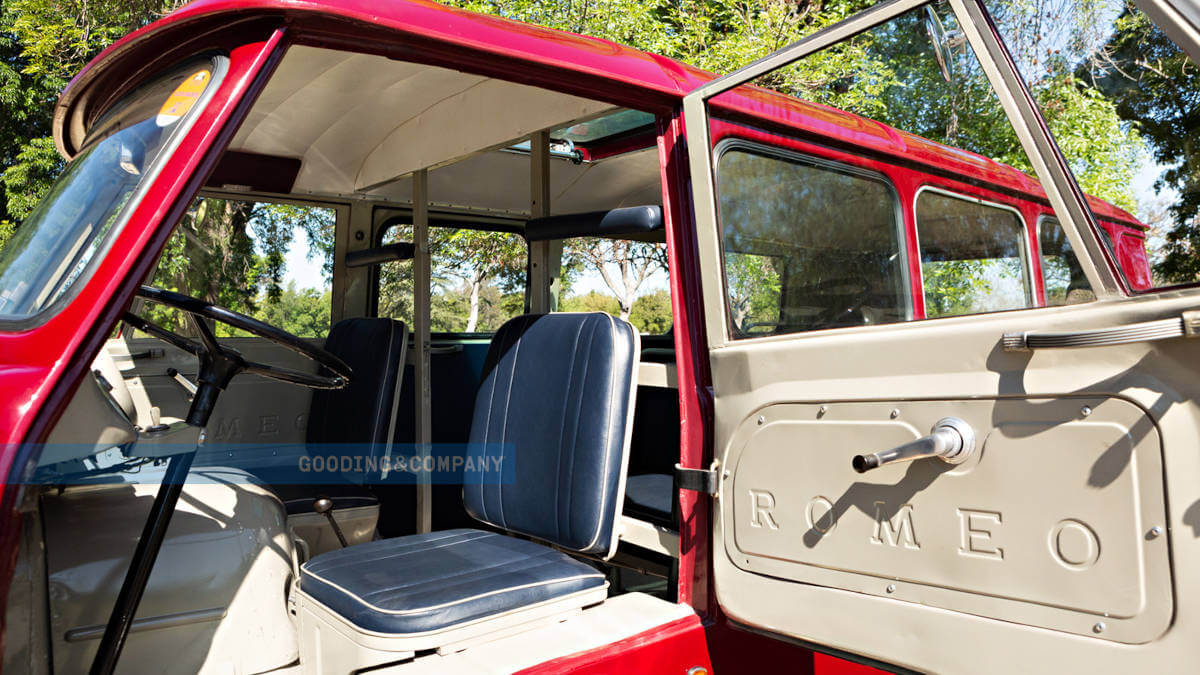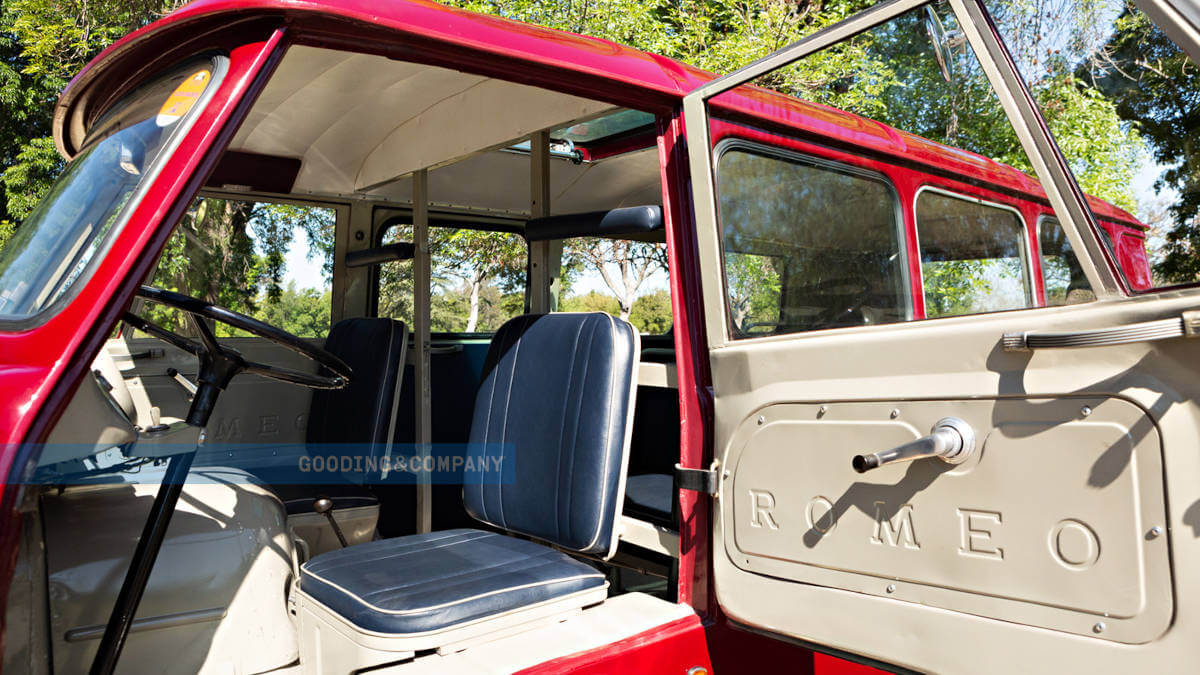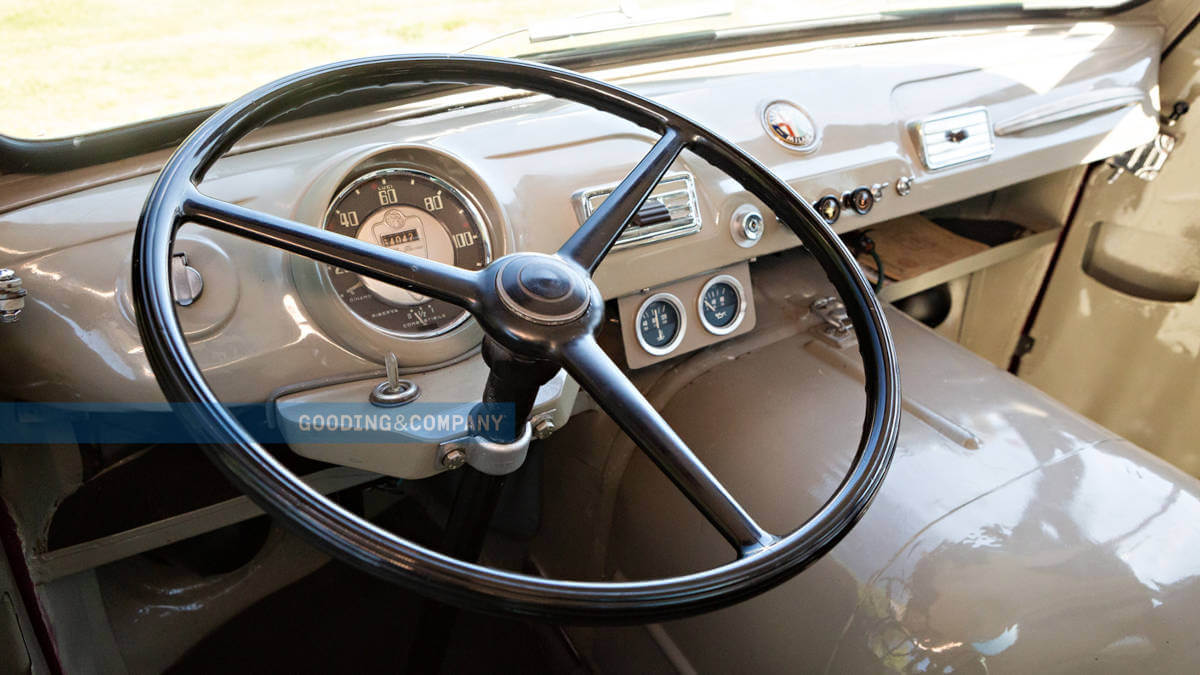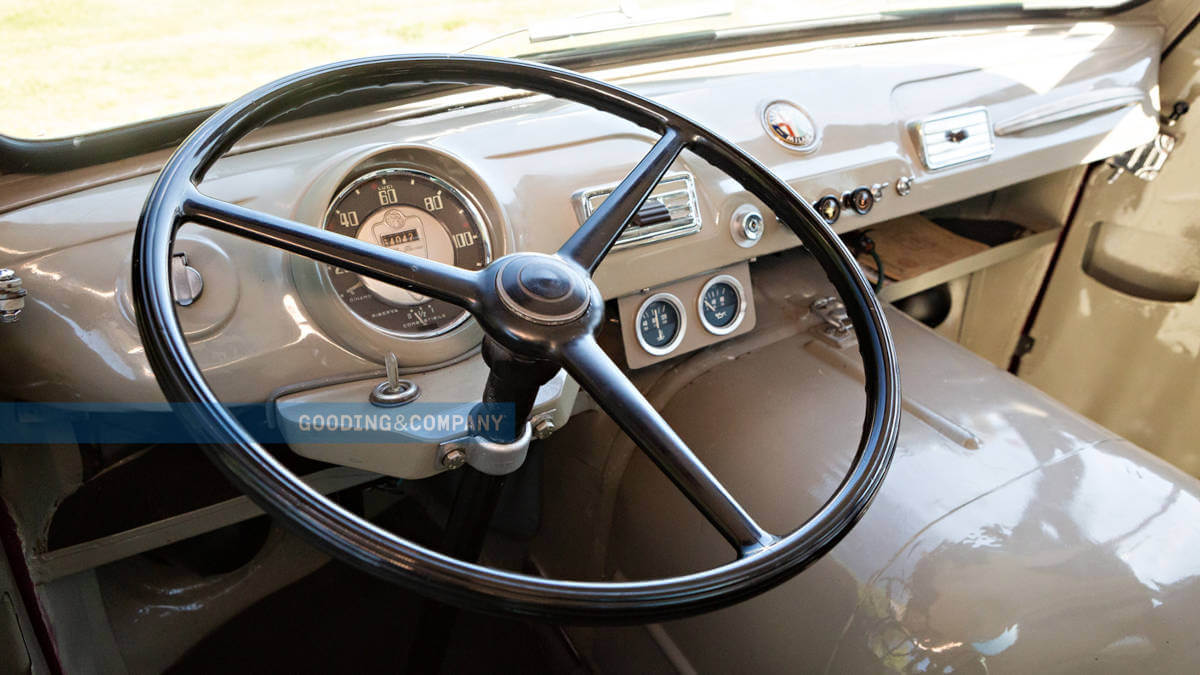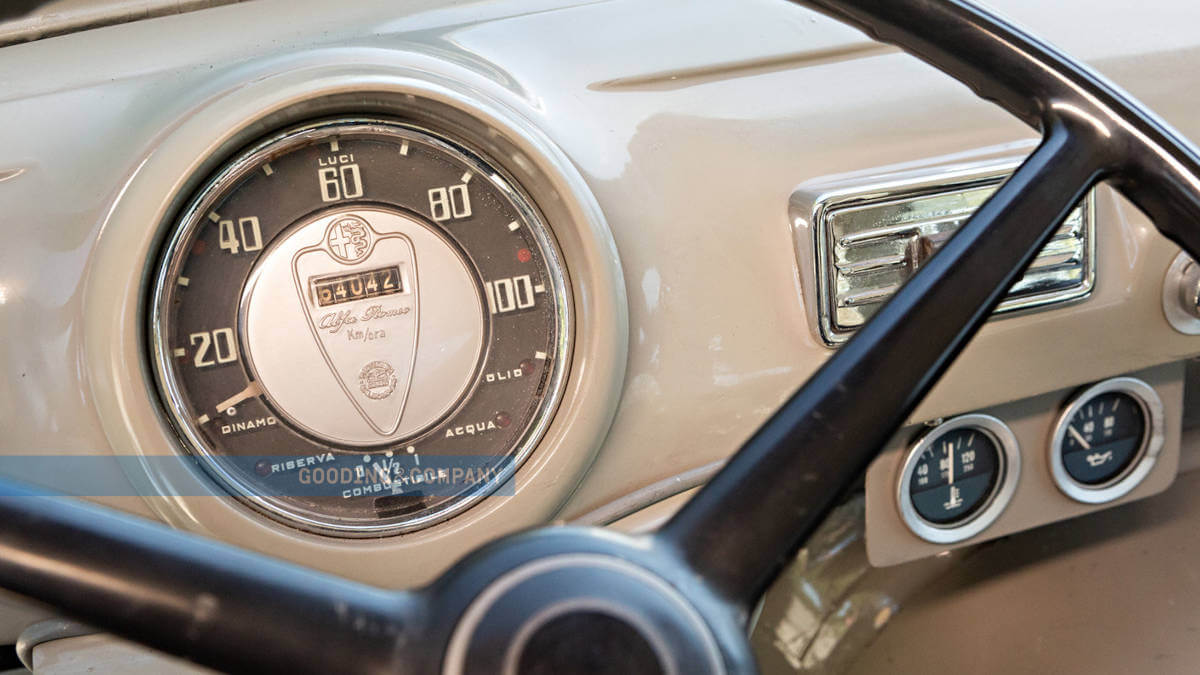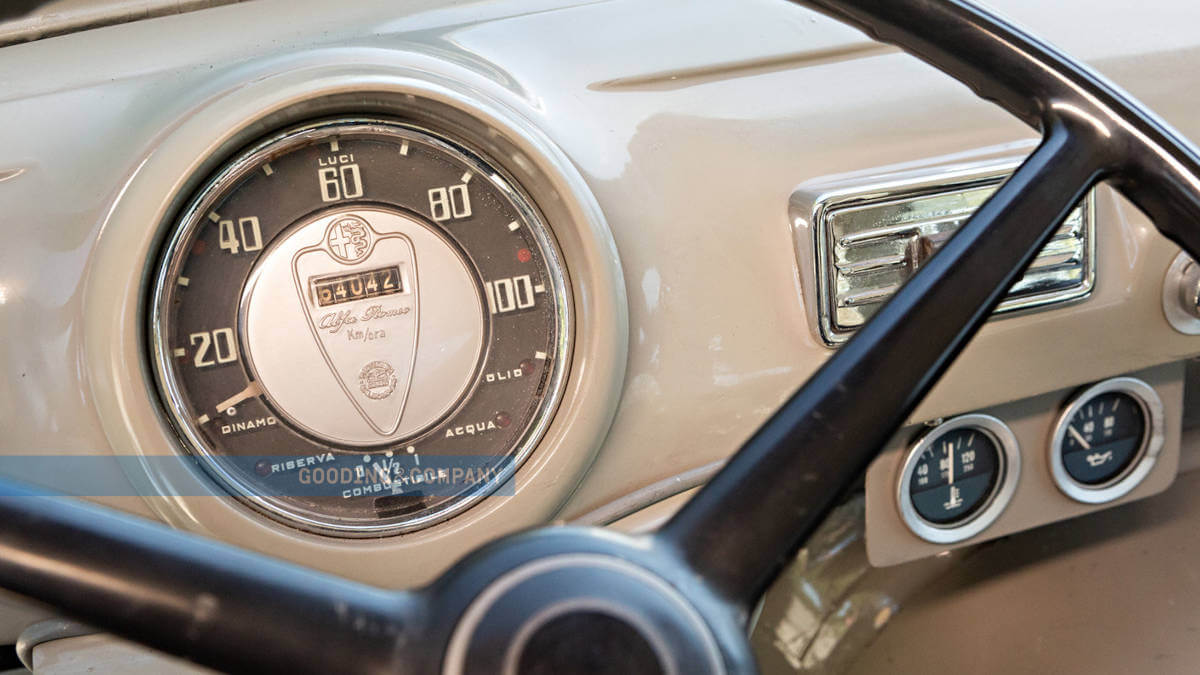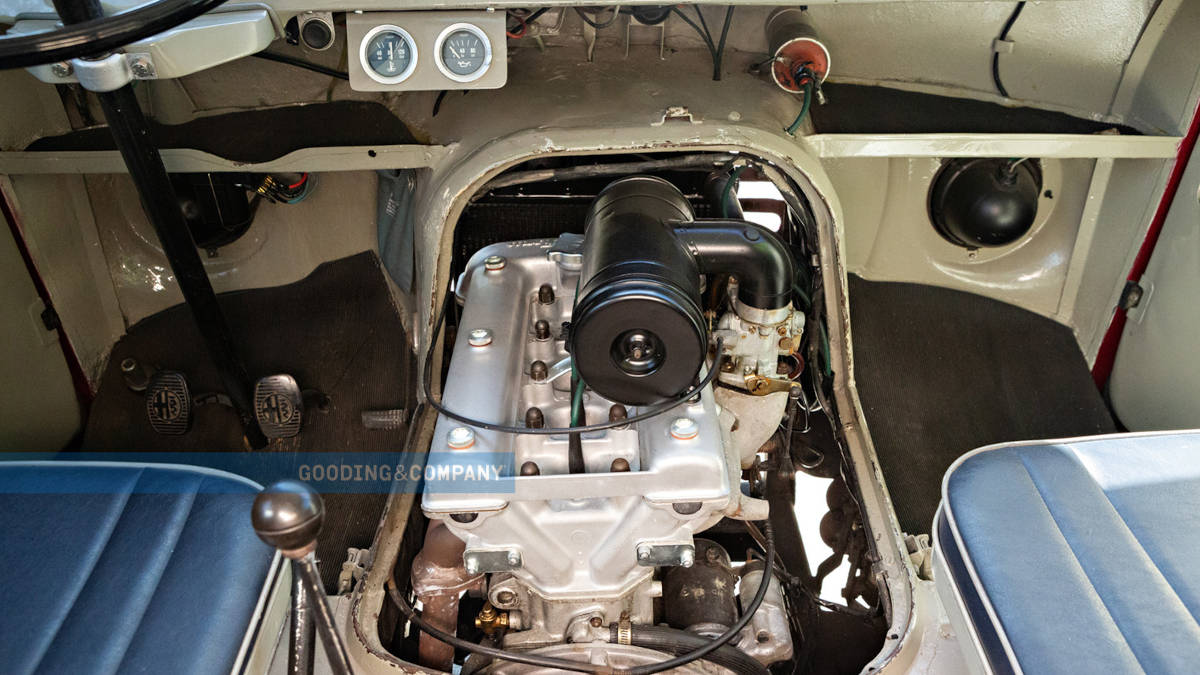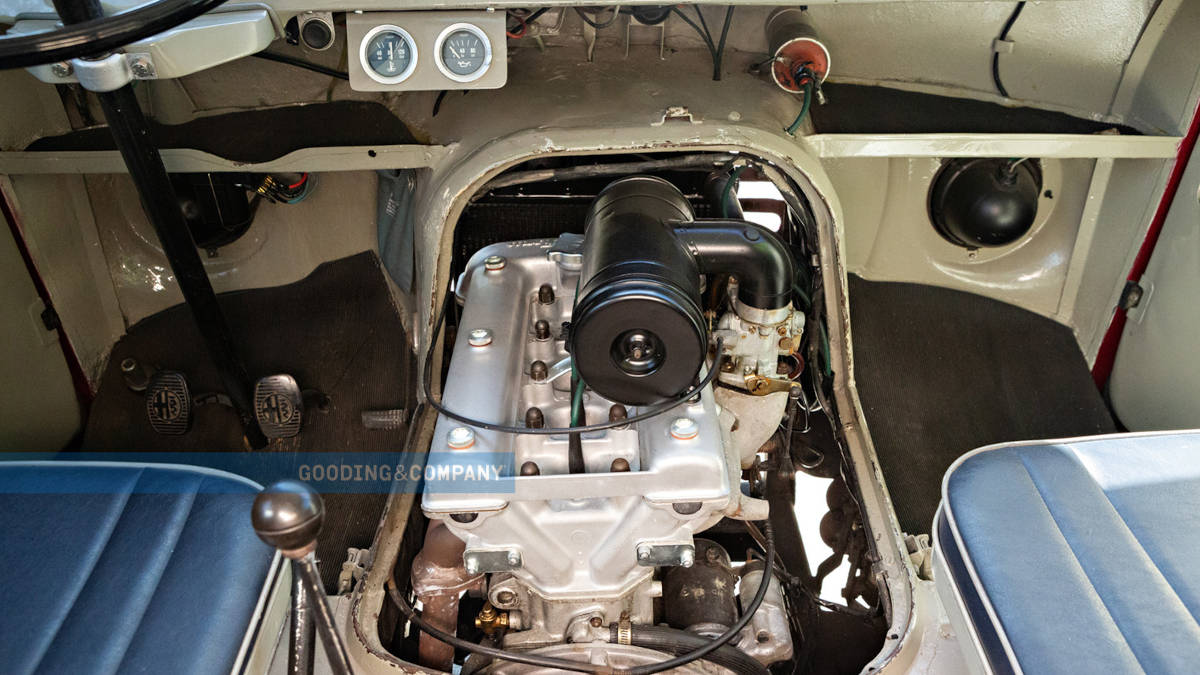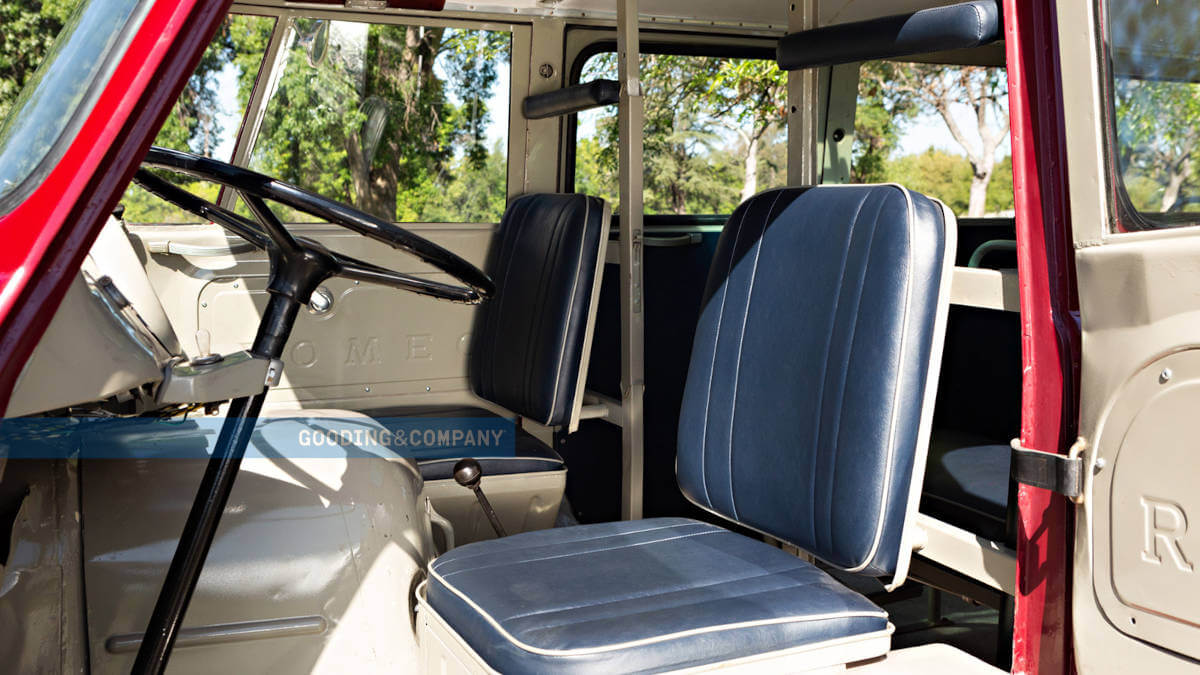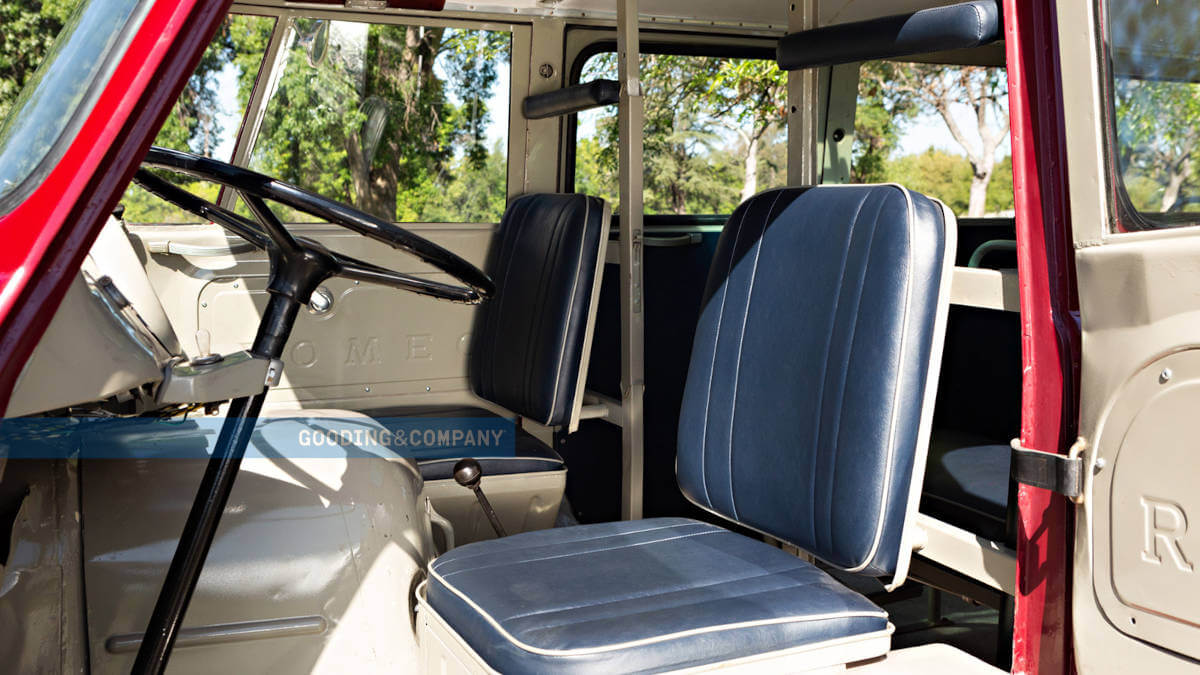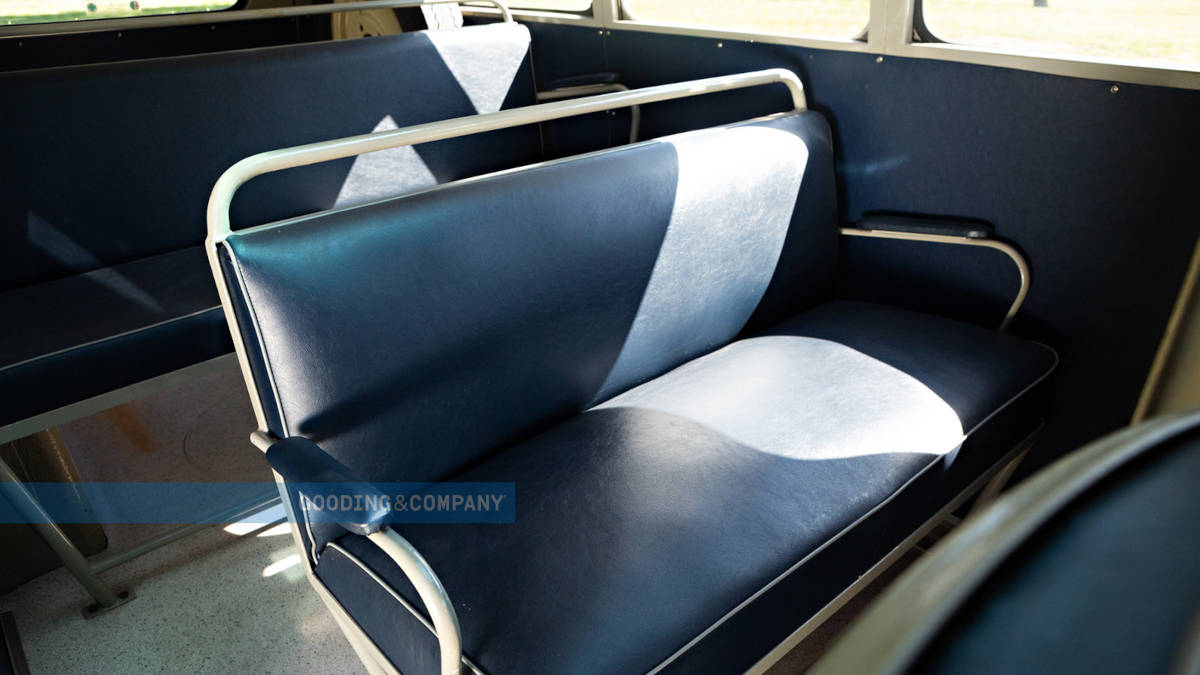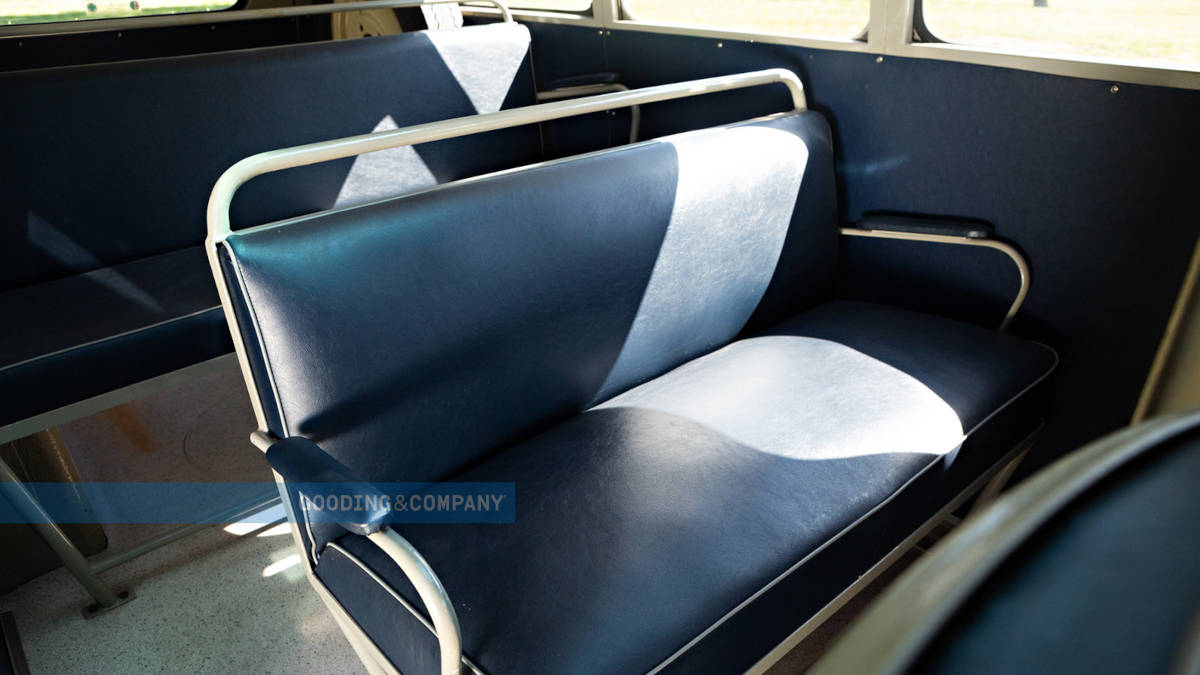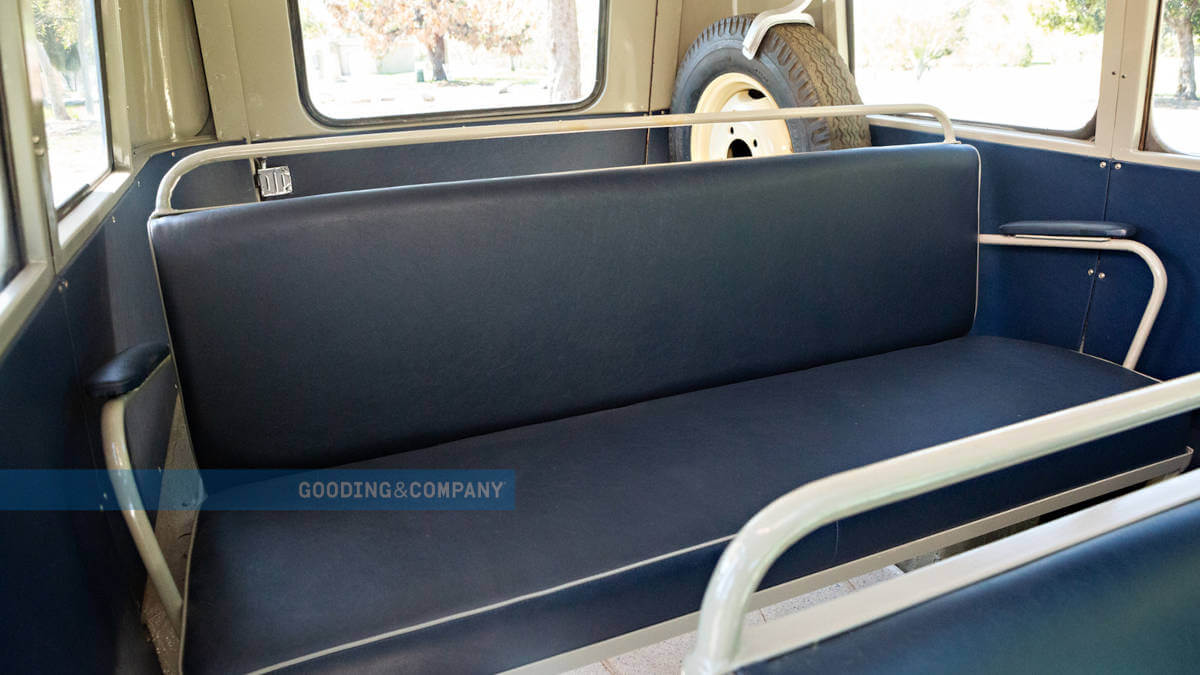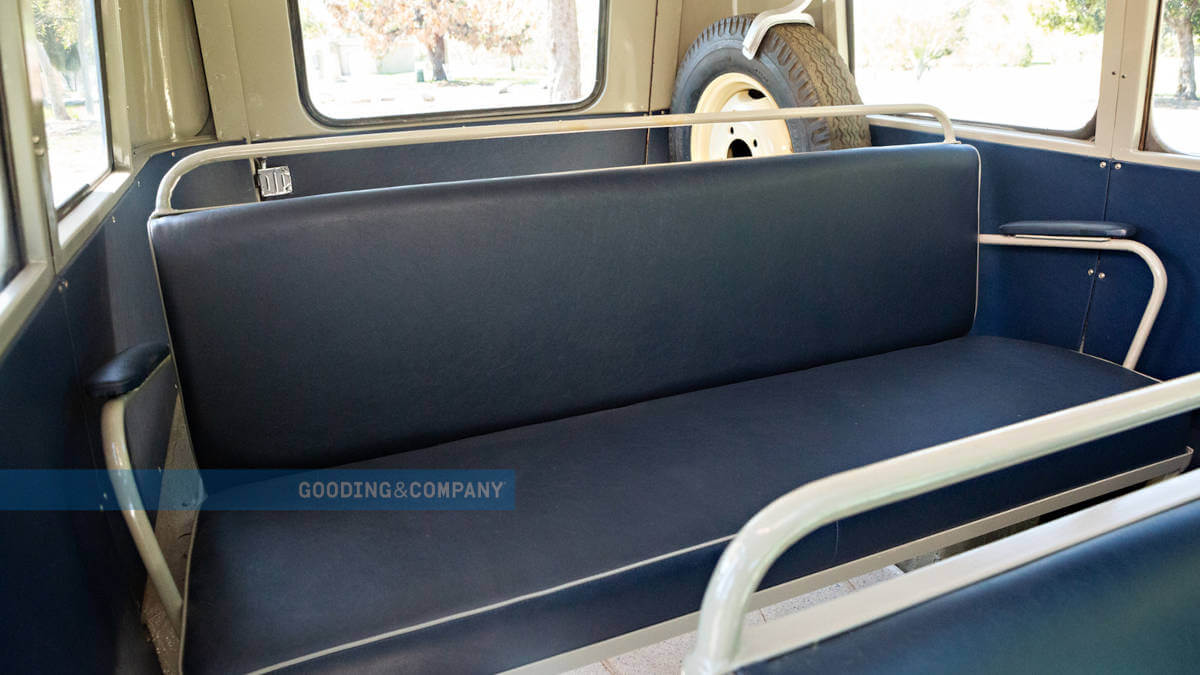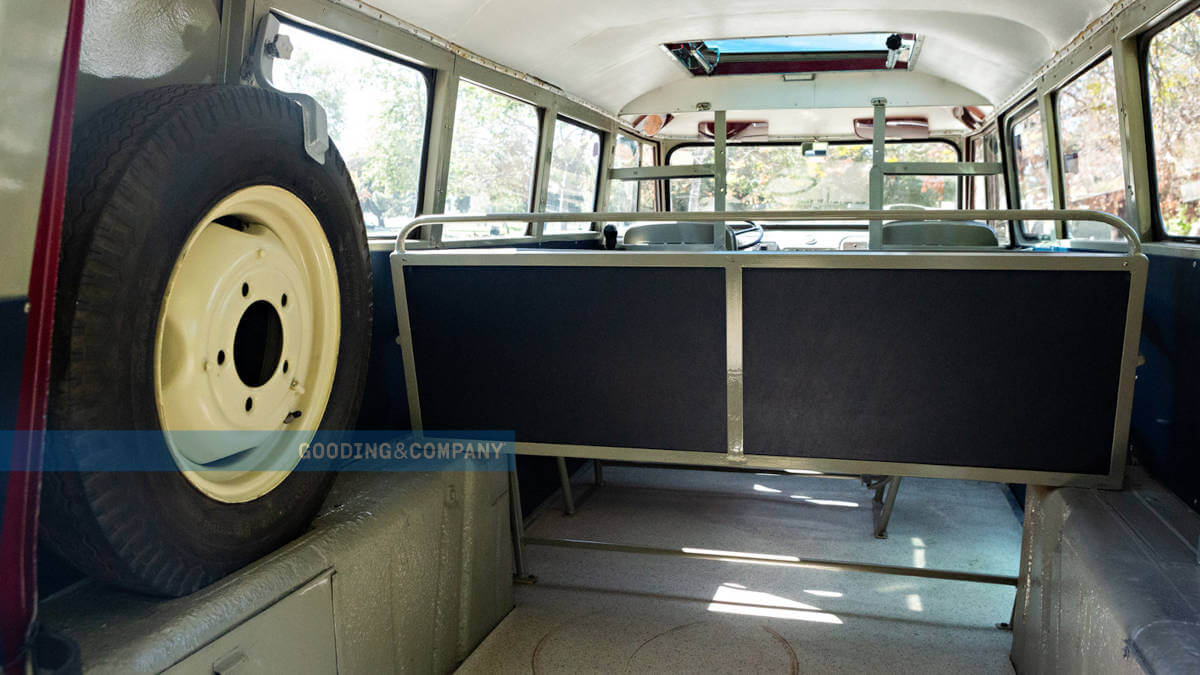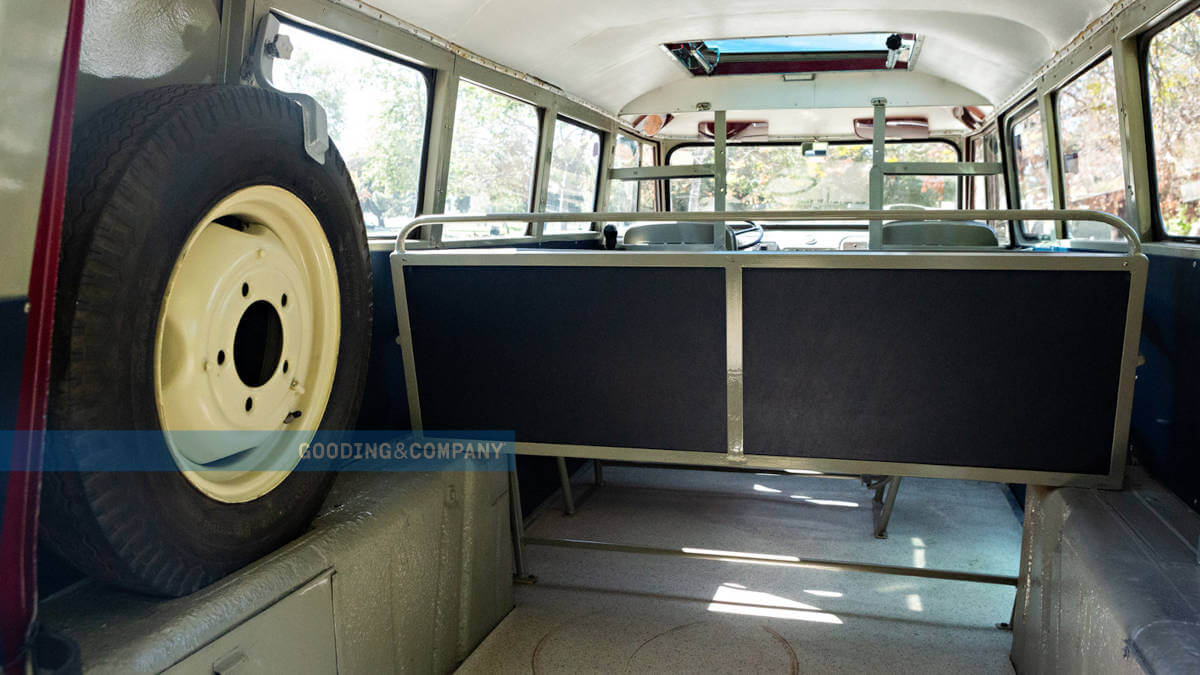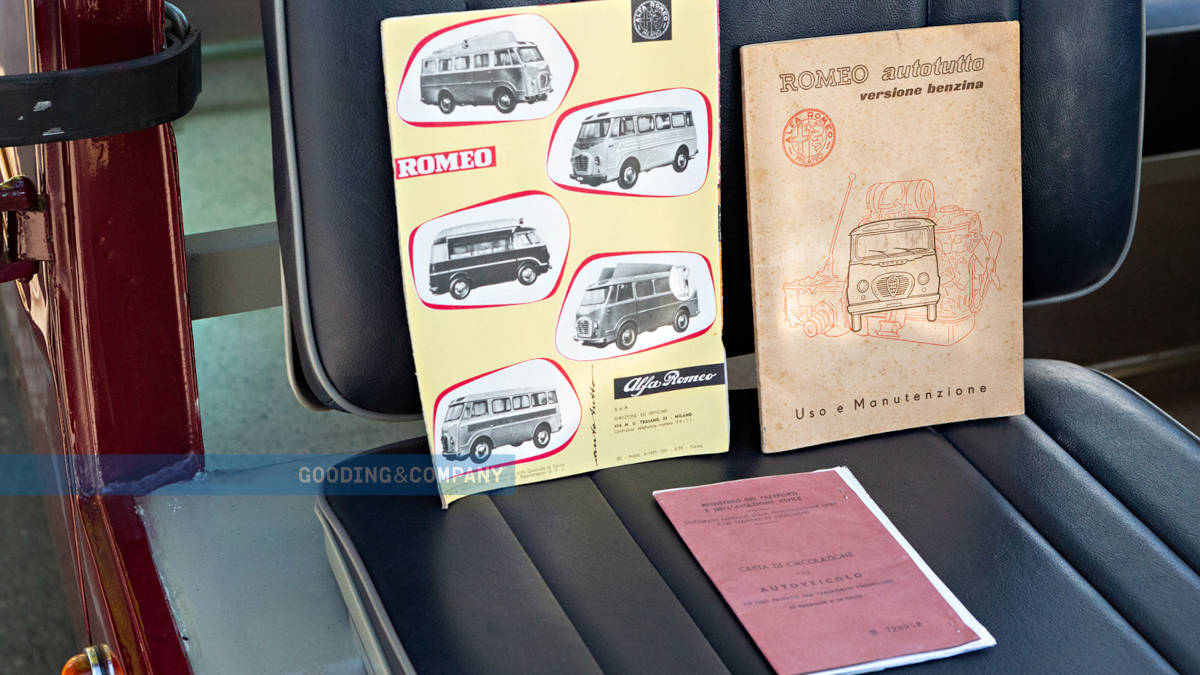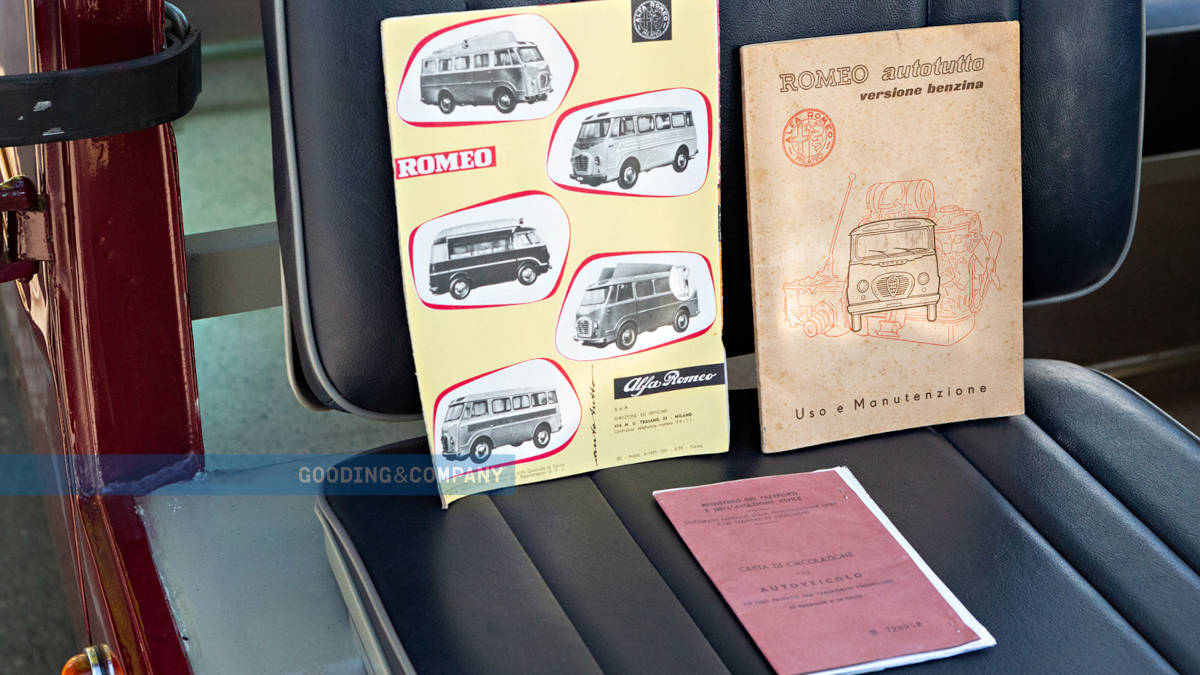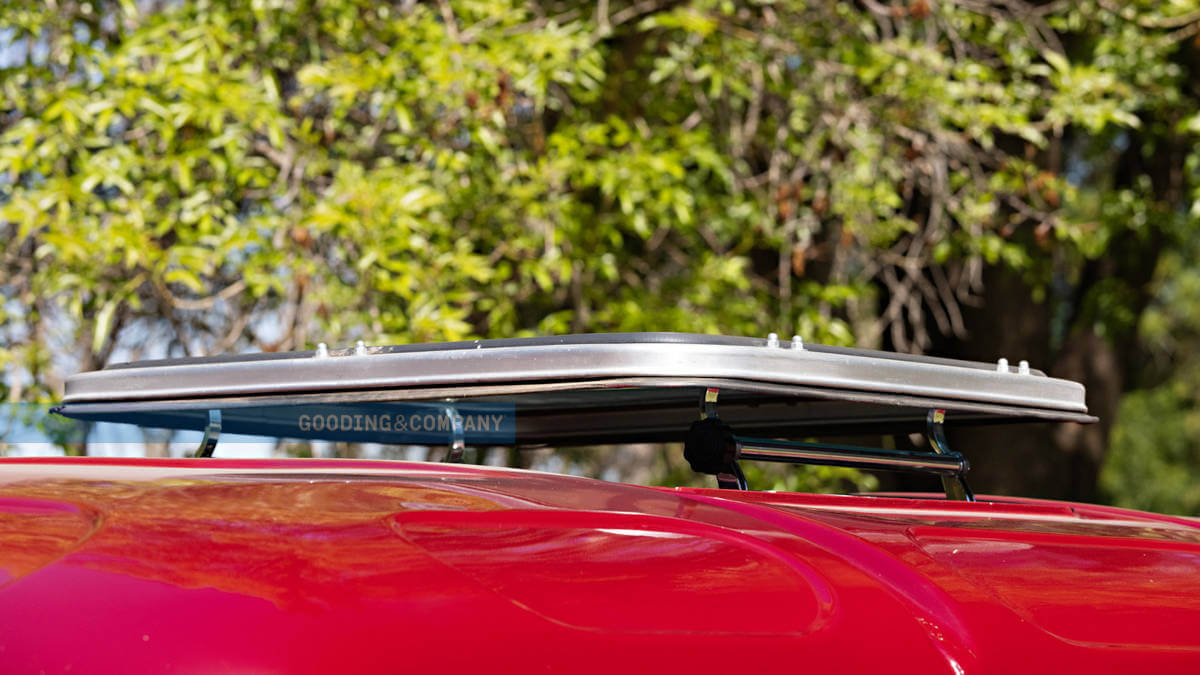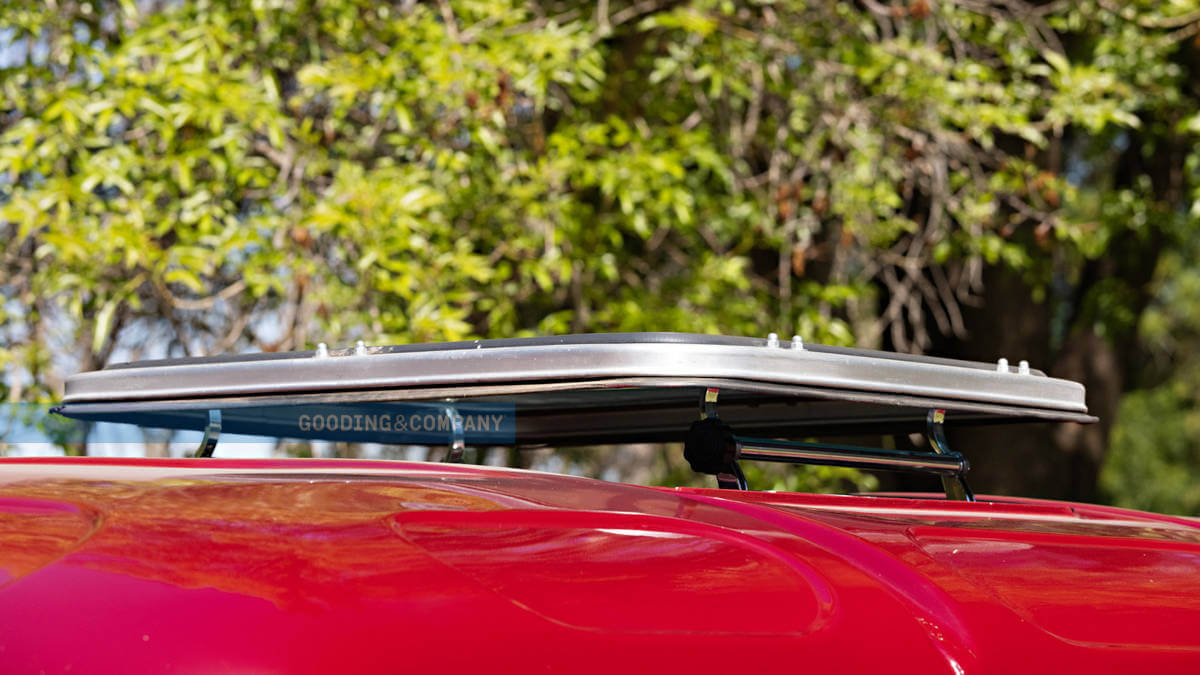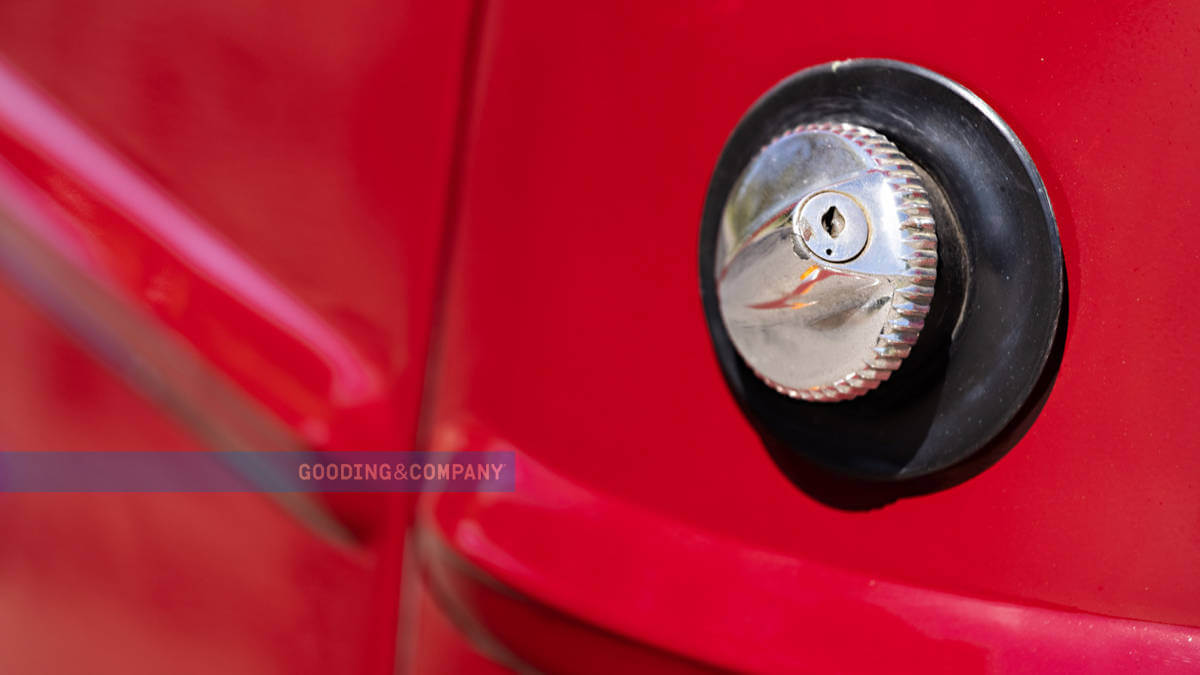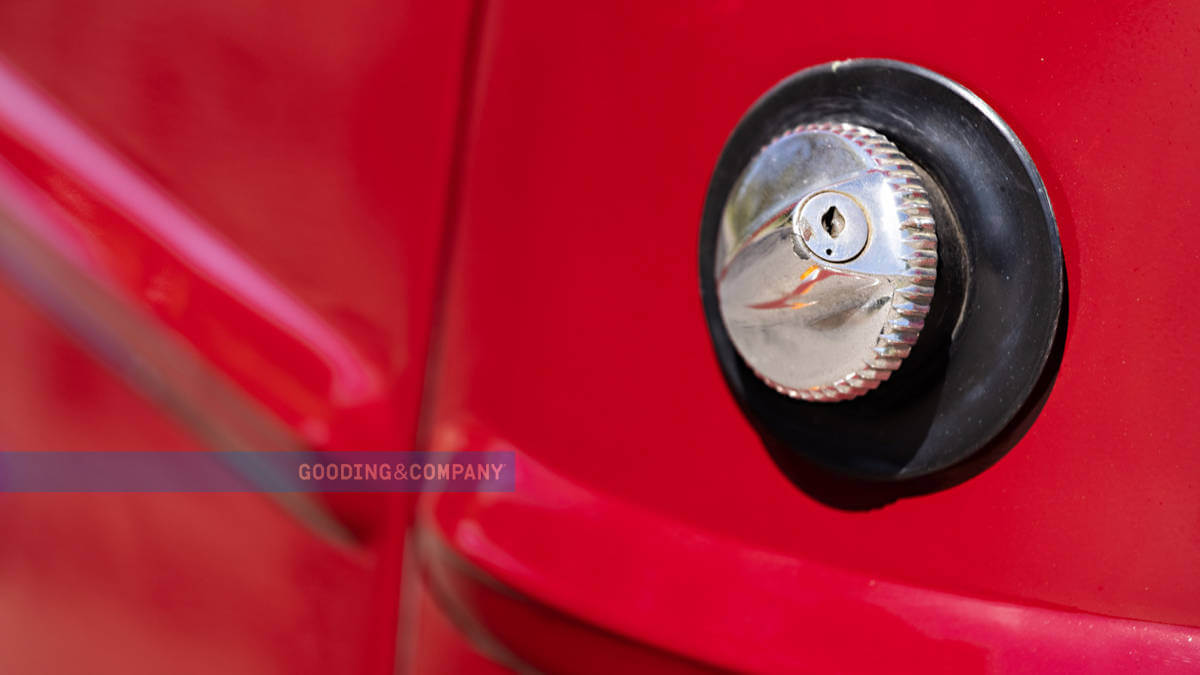 Autotutto at Gooding & Company
A total of about 23,000 examples of the Alfa Romeo Romeo were built, most of which were the Romeo 2. Gooding & Company offers one of them this week in the 'Geared Online' auction. Calles 'Autotutto', it is a seven-seater minibus built in 1961. From the outside, this vehicle received a red paint job with Alfa Romeo lettering in the style of a racing transporter during a restoration. Inside, dark blue leatherette with white piping is used. The car is powered by the Giulietta engine. Since 2016, this Romeo 2 has been part of a car collection in Southern California, and now a new owner is being sought. Gooding expects a hammer price between US$ 60,000 and US$ 80,000. Included with the car are original brochures, the owner's manual, a copy of the Italian vehicle registration (Libretto), the toolkit and a ladder.

Images: Gooding & Company