Automotive
70 Years of Porsche – The Number 1
Historical the 8th of June 1948 is not the real beginning of the Porsche story. But the early developments haven't been named 'Porsche', or just as second name. Dr Ing hc Ferdinand Porsche was working in the automotive industry since early 1900s with companies like Lohner, Austro-Daimler and Mercedes-Benz where he worked on the supercharged sports cars. Later he developed the Type D Grand Prix car for Auto Union. Even the Volkswagen Beetle is closely connected to him, but didn't wear his name. There are rumors that the Volkswagen Type 60 K10 'Berlin-Rom-Wagen' (other sources call it Porsche Type 64) which was build for the race from Berlin to Rome 1939 that was called off due to the beginning of World War 2 used to wear a Porsche lettering, but that has been added later in the 50s by racing driver Otto Mathé during a repair of an accident.

So the story of Porsche as sports car manufacturer really started in the 1940s. As nobody really collected those datas in the post-war years, there isn't a date when Ferry Porsche started to build his Type 356 in Gmünd/Austria. Only thing known is that coachbuilder Friedrich Weber needed two full months to build the aluminium parts by hand. The approval date of the finished car was the 8th of June 1948 and is seen as the birth of Porsche. Since that date the make Porsche can be found in licensing papers.

This very first Porsche Type 356 was very different to later production cars of the same name. The outside is quite similar, technical it is totally different. Ferry Porsche built this two-seater Roadster without roof and with a mid-engine layout. The VW four-cylinder boxer engine with a small power upgrade to 26 kW/35 PS was mounted into a tube spaceframe with axles from the VW. Thanks to its kerb weight of only about 585 kilograms the Number 1 was able to achieve a top speed of 140 kph (87 mph). This concept was used five years later in a modified form when Porsche developed the 550 Spyder, but it didn't made its way into the production 356, which was nearly ready when Ferry Porsche showed this Roadster Number 1 to the world. Series production showed a steel chassis and the rear mounted engine from the VW.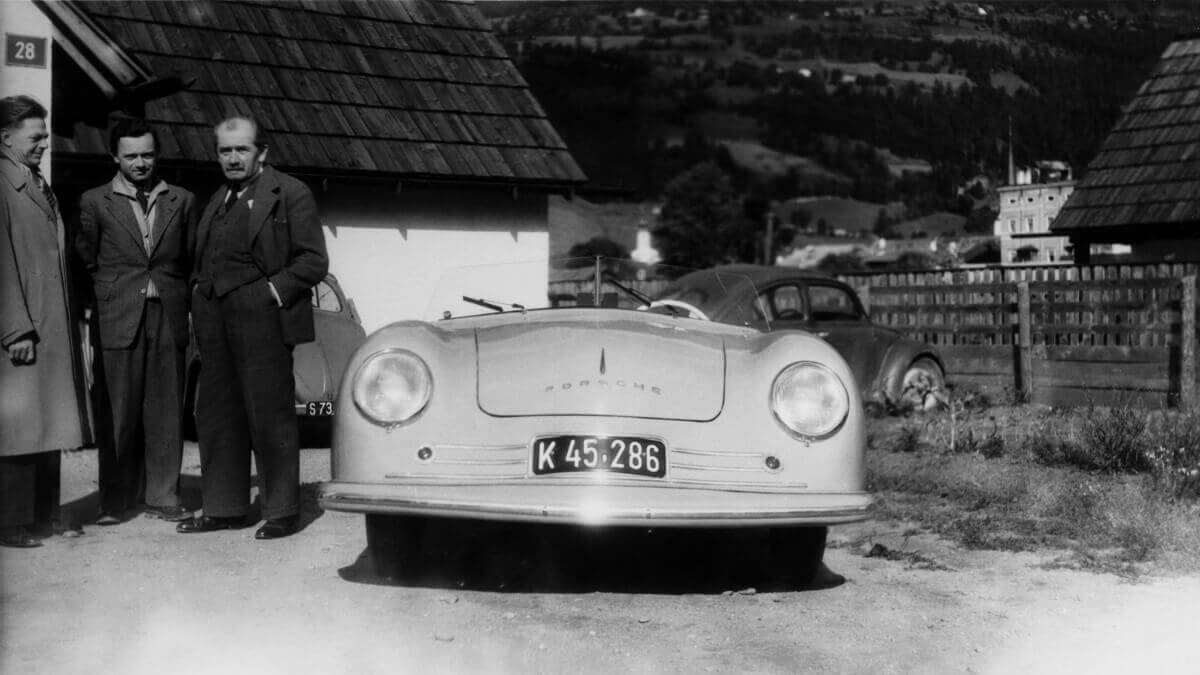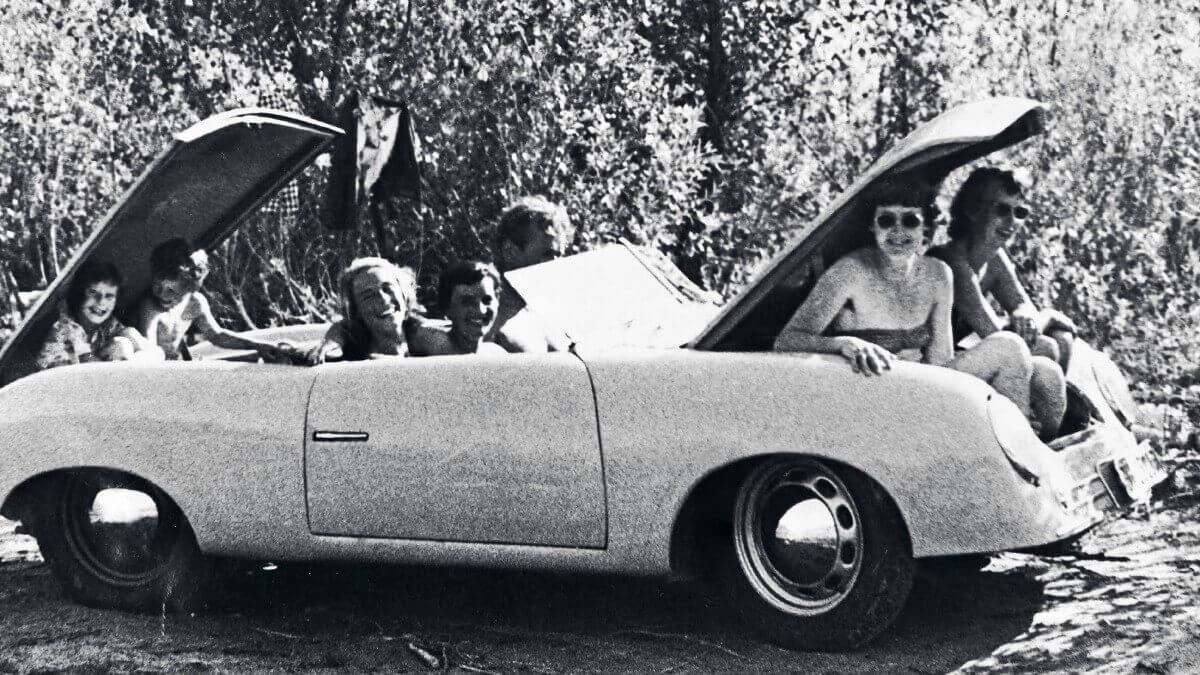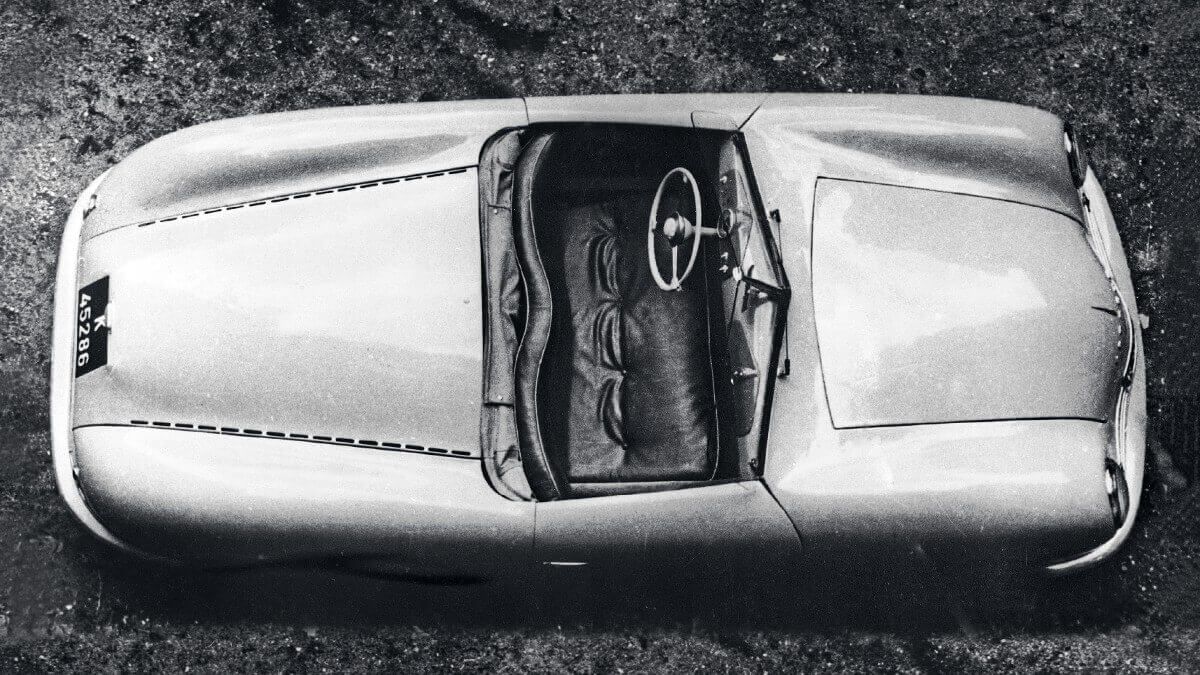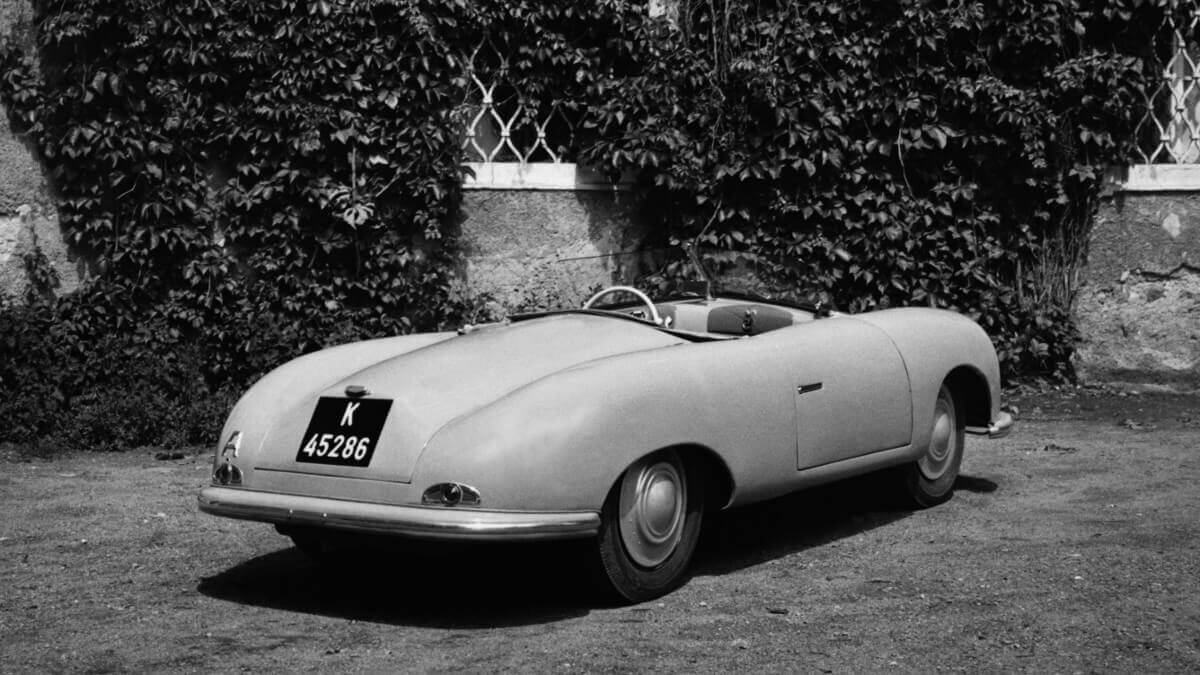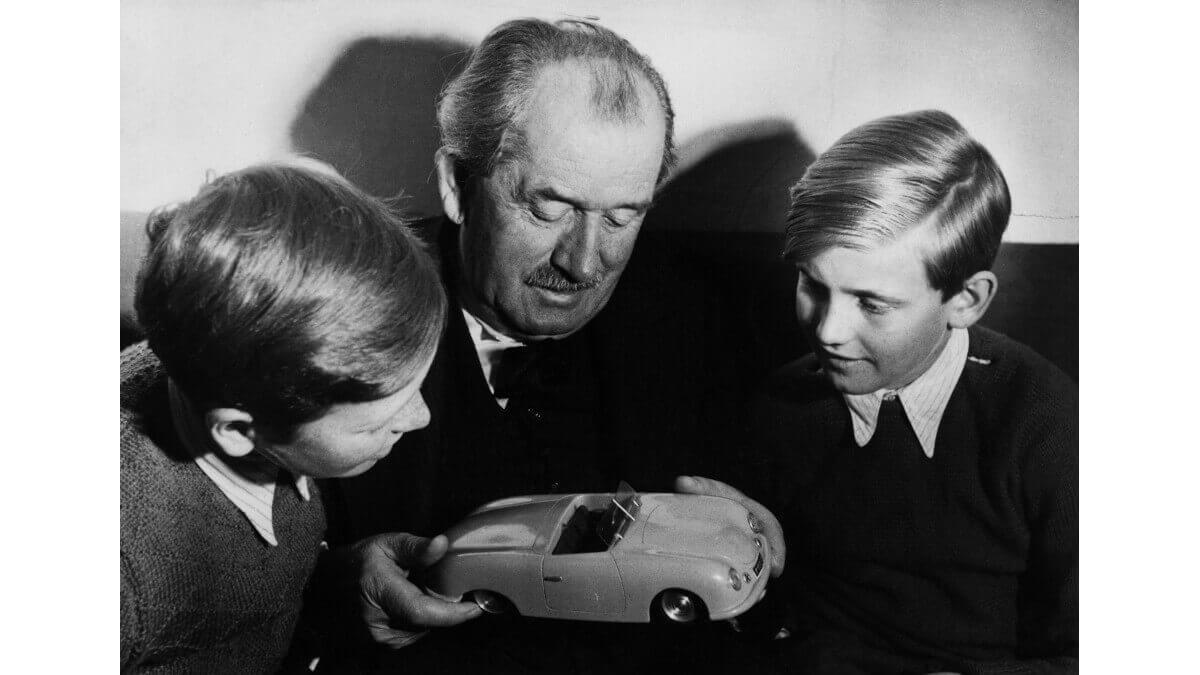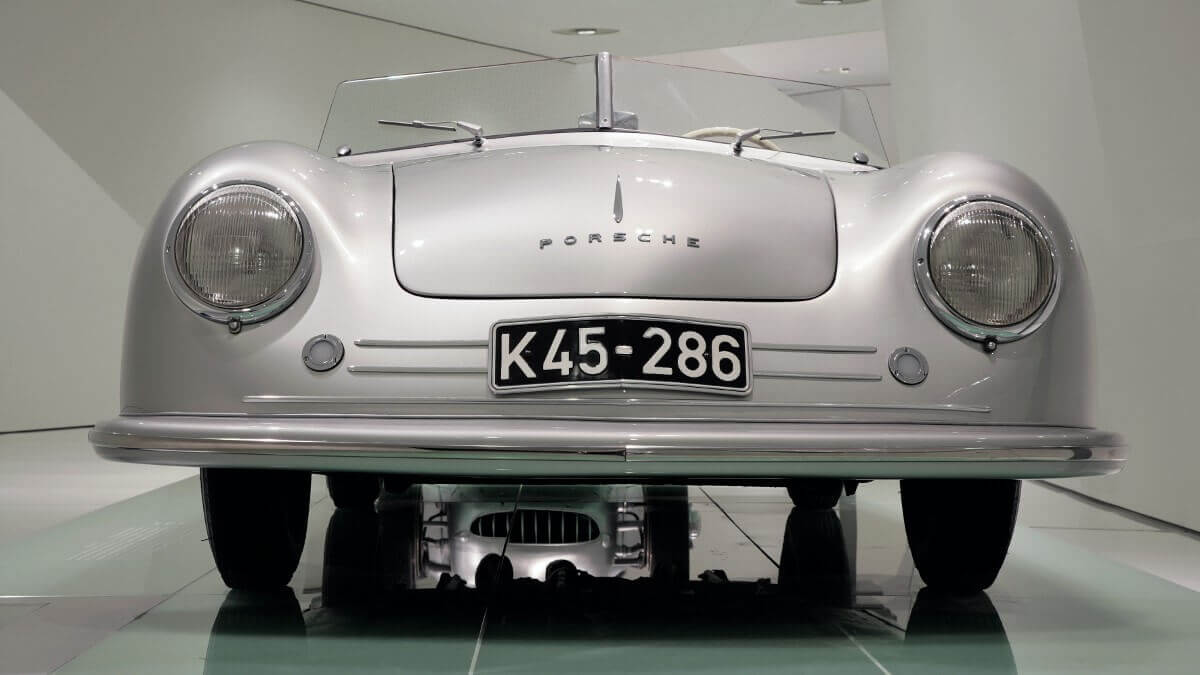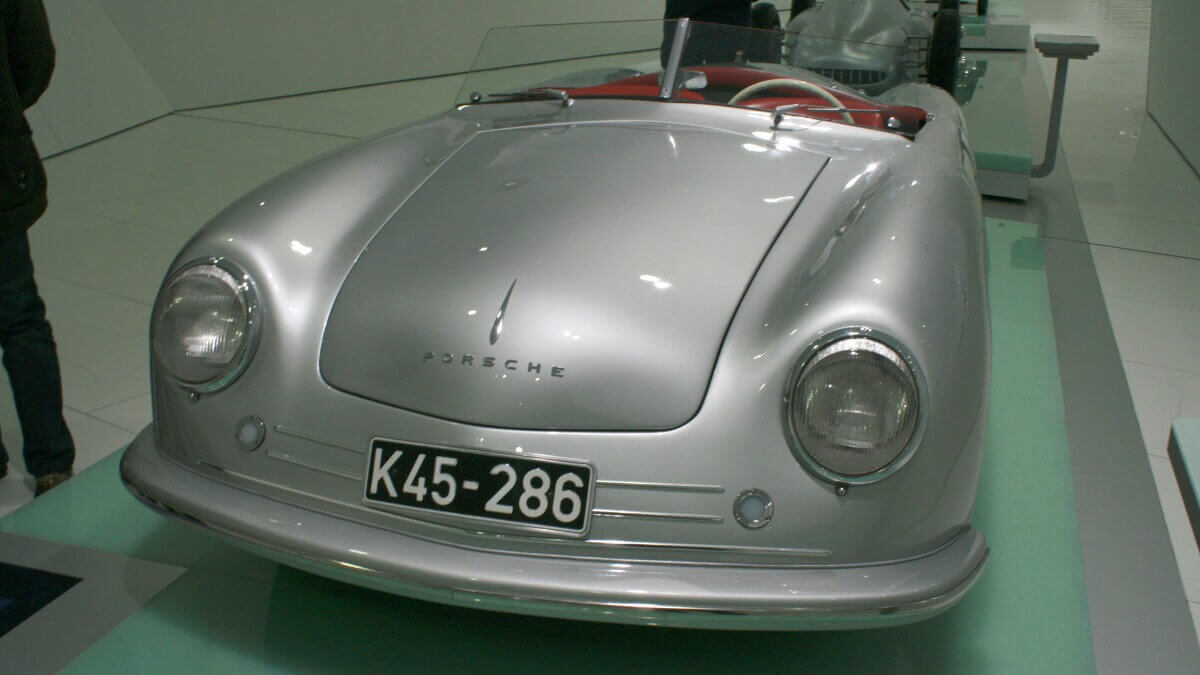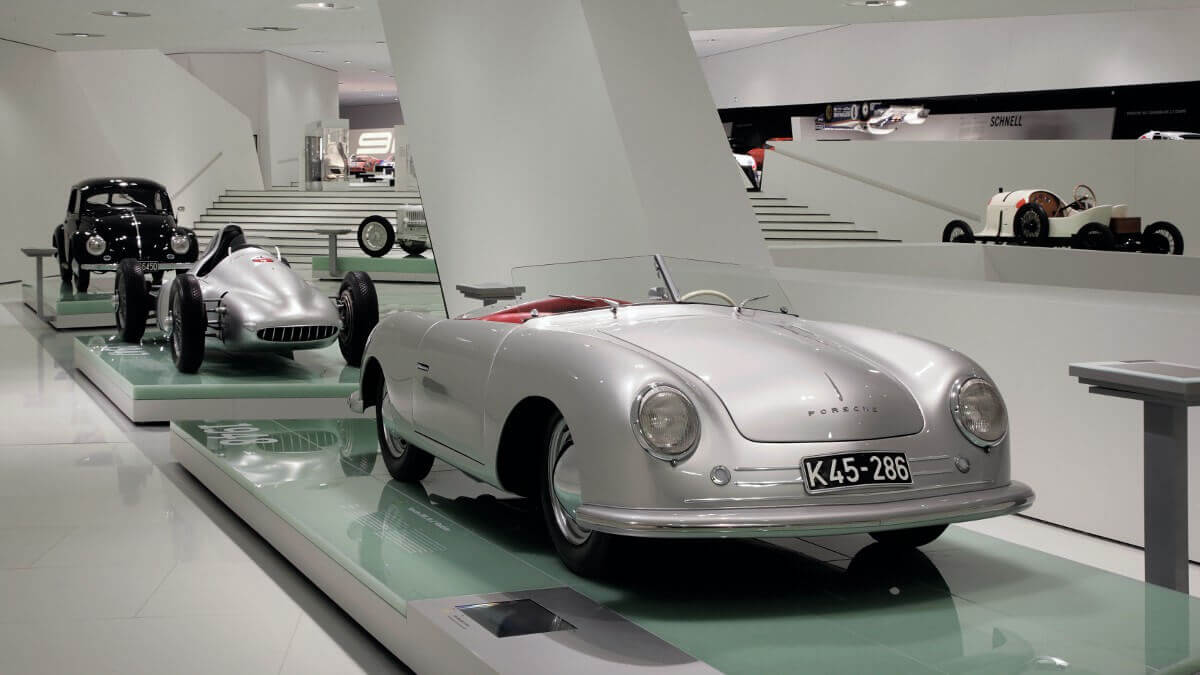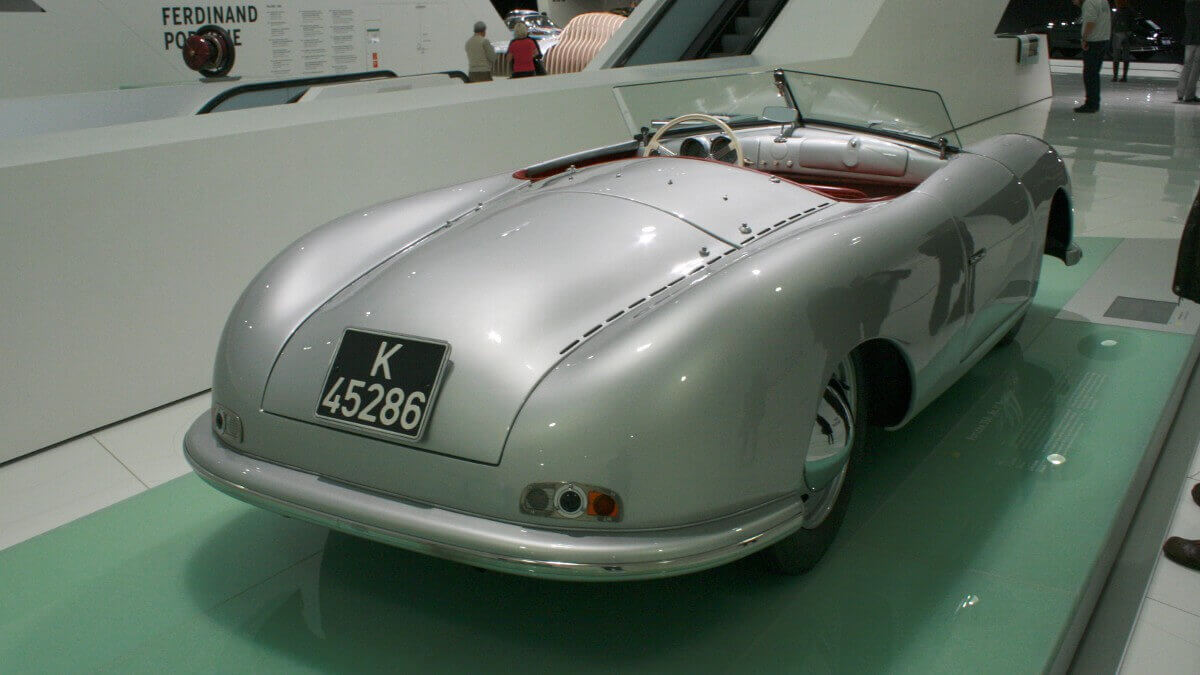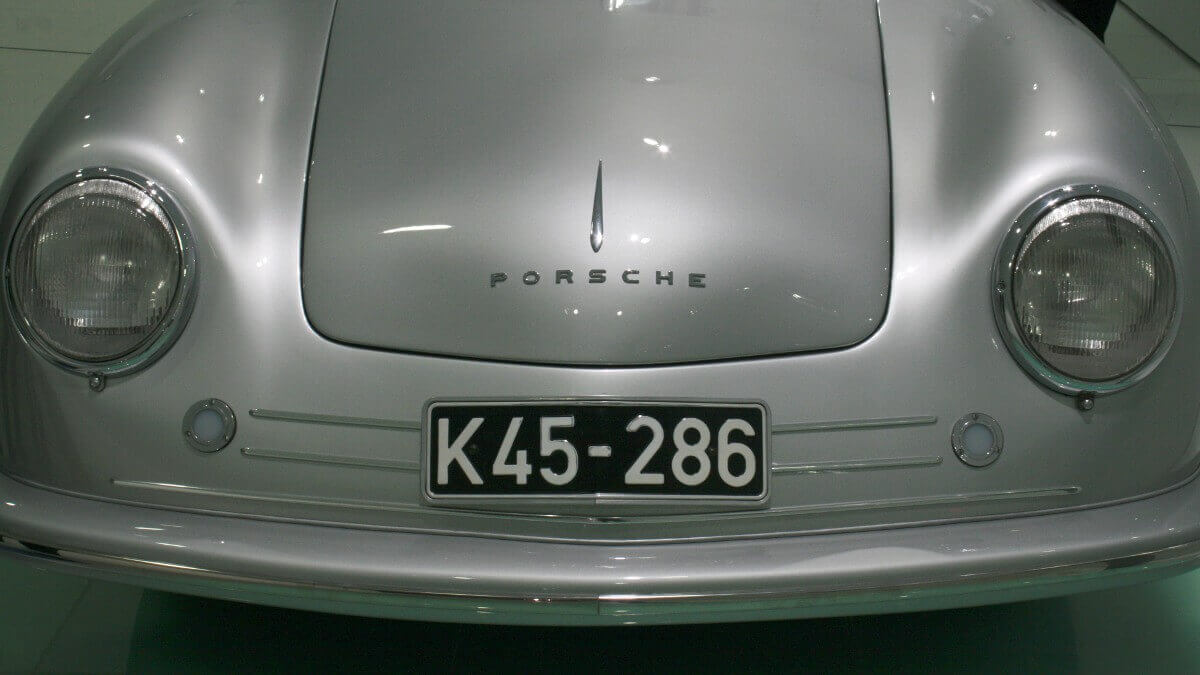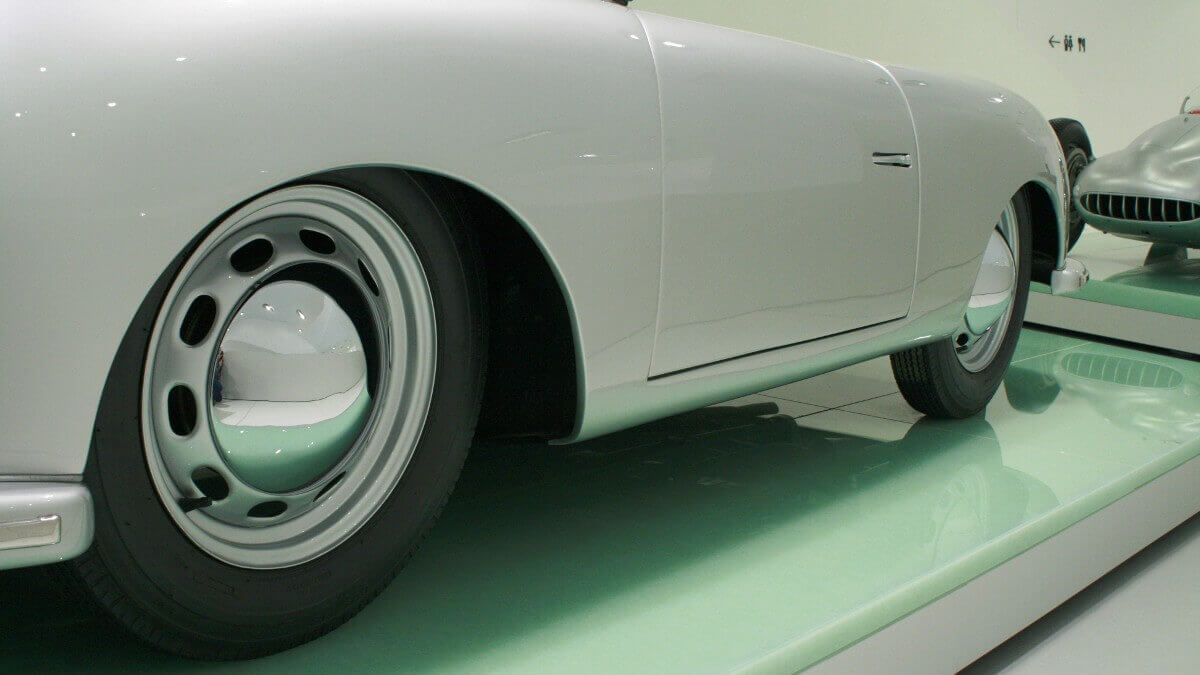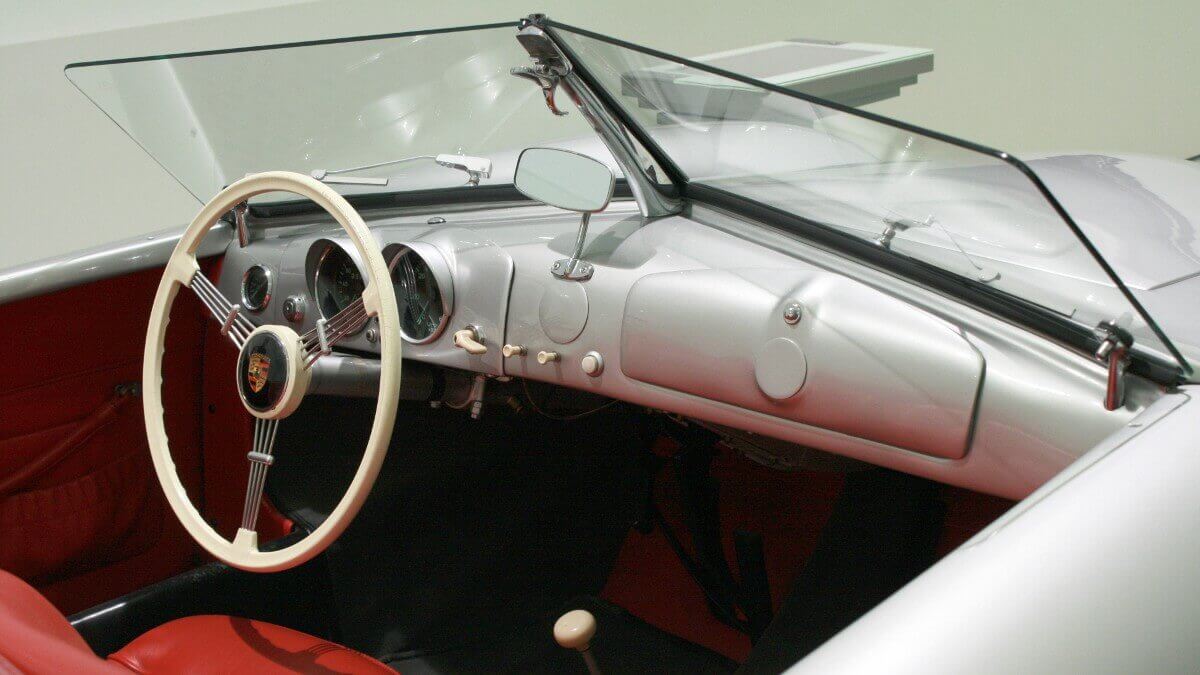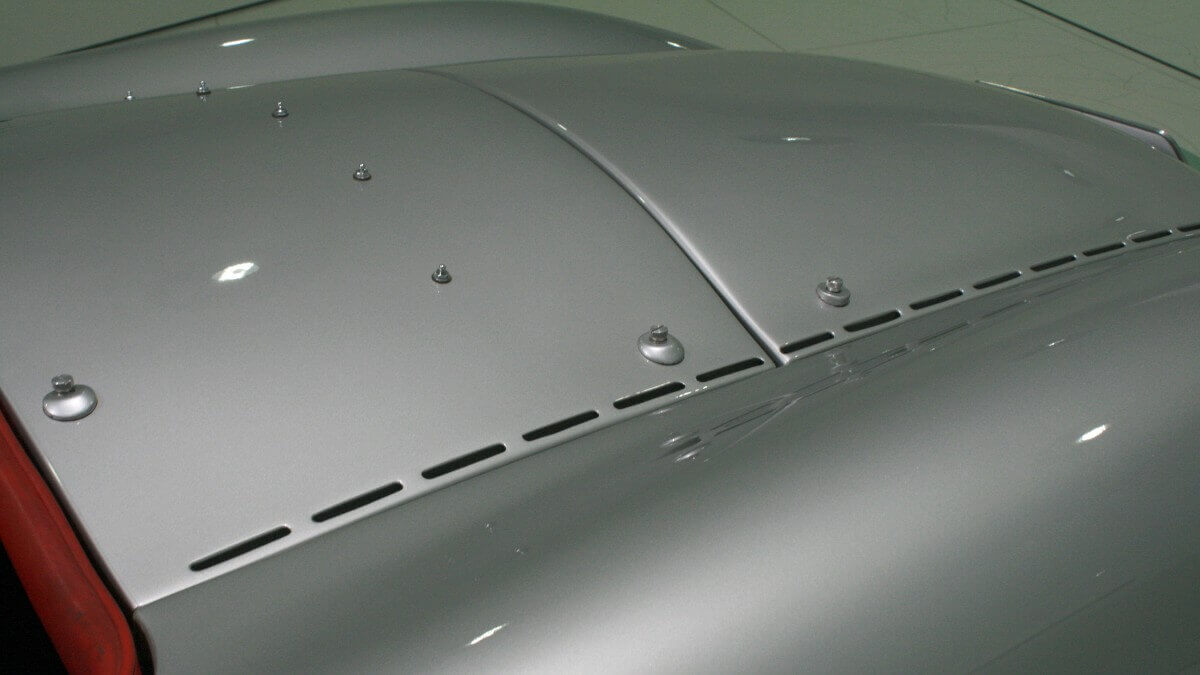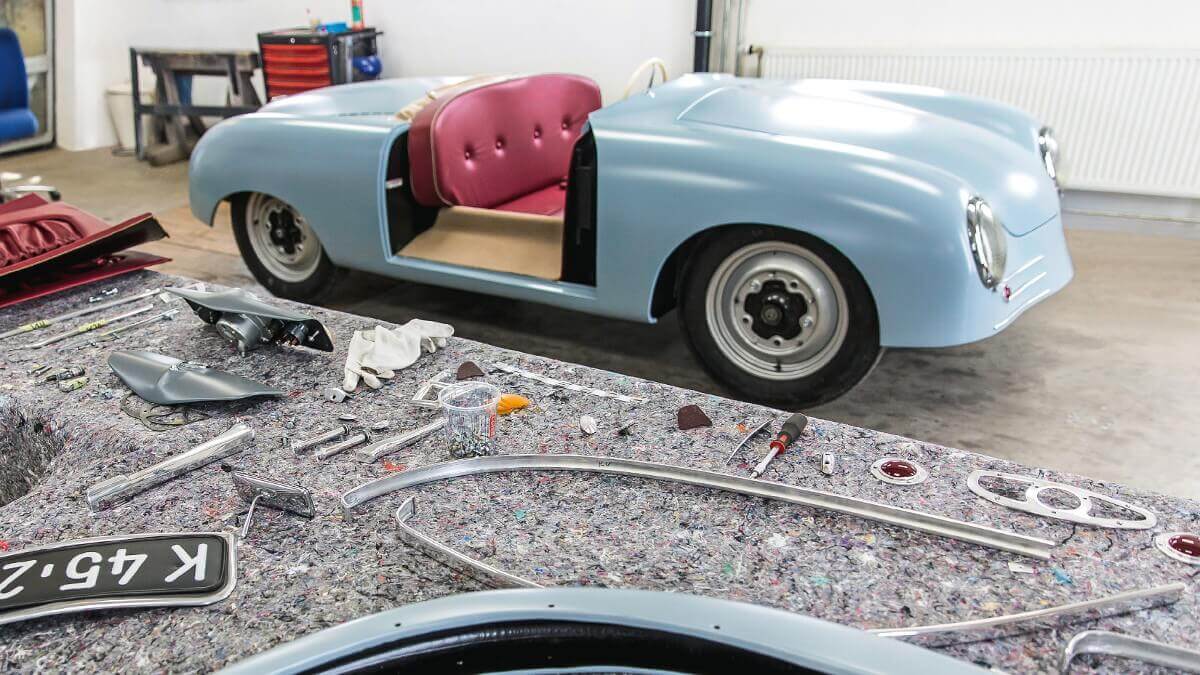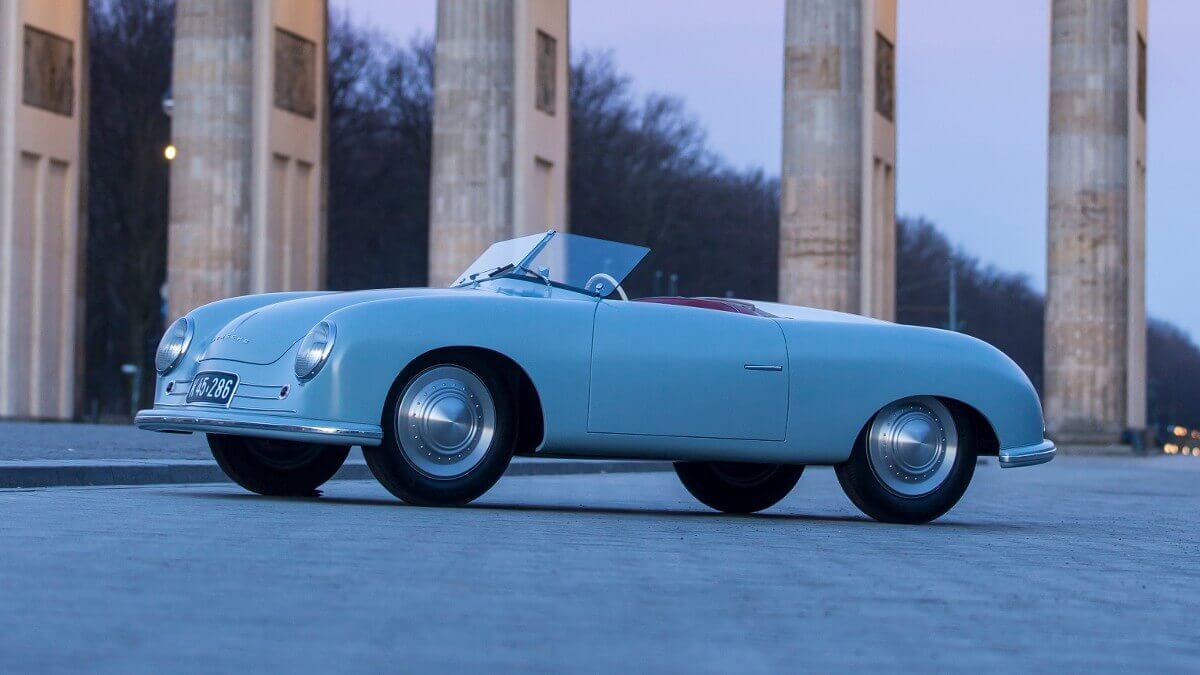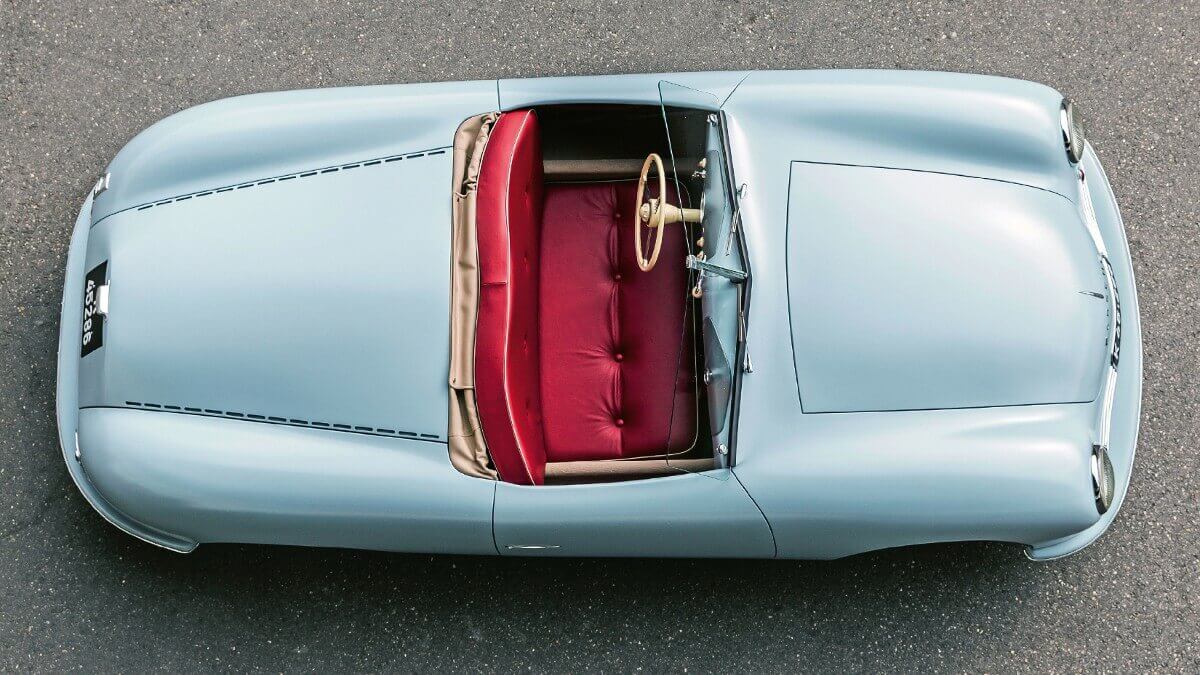 Not only the 356, also later Porsche models had four-cylinder engines. Today there are, for example, the 718 Boxster, the 718 Cayman and the Macan.
After the four-cylinder 356-models, Porsche debuted the 901 with a six-cylinder boxer engine at the IAA 1963. It was renamed 911. In a short while the eighth generation will arrive.
Porsche models with four and six cylinders were followed from the early 1960s with first racecars with eight-cylinder engines. In the 1970s the first V8 was available in a production sports car, the 928.
In 1969, Porsche for the first time built a racecar with more than 8 cylinders in the engine bay. Later the 917 also received an even bigger engine for testing. And a F1 drivetrain later became a supercar.

Images: Porsche, Markus Leser, Matthias Kierse