Automotive
70 Years of Aston Martin DB models
Aston Martin today is one of the well-known makes in automotive business. But that hasn't been the case all the time. As manufacturer of race cars for the streets it was founded in 1913 by Lionel Martin and Robert Bamford as Bamford & Martin Ltd. Two years later they changed the name to Aston-Martin, the hyphen was removed later on. 1947 the company was bought for just 20,500 GBP by a British entrepreneur who also bought Lagonda a short time later. His name? David Brown. He was known for high-class tractors. By the way: He is neither related nor related by marriage to another David Brown who founded his automotive company within the last ten years and also produces sports cars.
The DB1 never had the name DB1
One year after David Brown bought Aston Martin a new sports car debuted as the 2-Litre Sports. Later fans and friends used to call it DB1, which never was used as a name by the factory. Under the bonnet sits a two litres big straight six engine with double overhead-cam. Until 1950 only 16 cars have been produced.
DB2 with engine from W.O. Bentley
For the 24 hours race of Le Mans in 1949 Aston Martin prepared three prototypes of the new DB2 with a new 2.6 litres straight six engine which was developed by Walter Owen Bentley in his time at Lagonda. This way the car not only looked nice and had good handling, but also had enough power. In production-ready form the DB2 debuted at New York Auto Show 1950. Success in motorsports meant that enthusiasts from all over the world bought it. Until car number 49 it had a three-pieced radiator grille, which changed for a new single-piece design that is used until today in slightly modified form. Next to the normal DB2 Aston Martin offered a more powerful Vantage version with 125 PS. Until 1953 they produced 411 cars.
DB2/4 as Mark I to III
After a small facelifting including bigger hatchback and more space in the interior to do a 2+2 seater configuration the car was offered as DB2/4 including the Vantage specification as standard equipment. A year later the displacement went up to 2.9 litres which meant power went up to 140 PS. Next to that Aston Martin developed the DB3S as a pure race car without being based on the road car. After 565 cars the Brits changed to the DB2/4 Mark II with modified rear lights beyond small fins. Next to the 2+2 Coupé and a Convertible there were a two-seater Coupé and two Spider versions from Touring in Milan. Between 1957 and 1959 Aston Martin offered the DB2/4 Mark III 551 times with modified grille, changed dashboard, further developed engine with 165 PS and optional offer of disc brakes instead of drums.  Also there were three more powerful engine specifications, known as DBA (178 PS), DBD (180 PS) and DBB (195 PS). The DB2/4 Mark III also is the very first car of a certain Mr James Bond, Special Agent of her Majesty's Secret Service – at least in Ian Flemings novel'Goldfinger' that came about five years earlier than the movie.
Race versions are known under the DBR name
Between 1956 and 1962 Aston Martin used a race car called DBR1 in the sports car championship. Next to victories in the 1000 km of Nürburgring in 1957, 1958 and 1959 the biggest victory of all time for Aston Martin was a 1-2 in the 24 Hours of Le Mans 1959. Until today this is the only overall-victory of Aston Martin in this race. Next to the DBR1 they used the DBR2 in some races and the DBR4 in two seasons of Formula 1 without big success.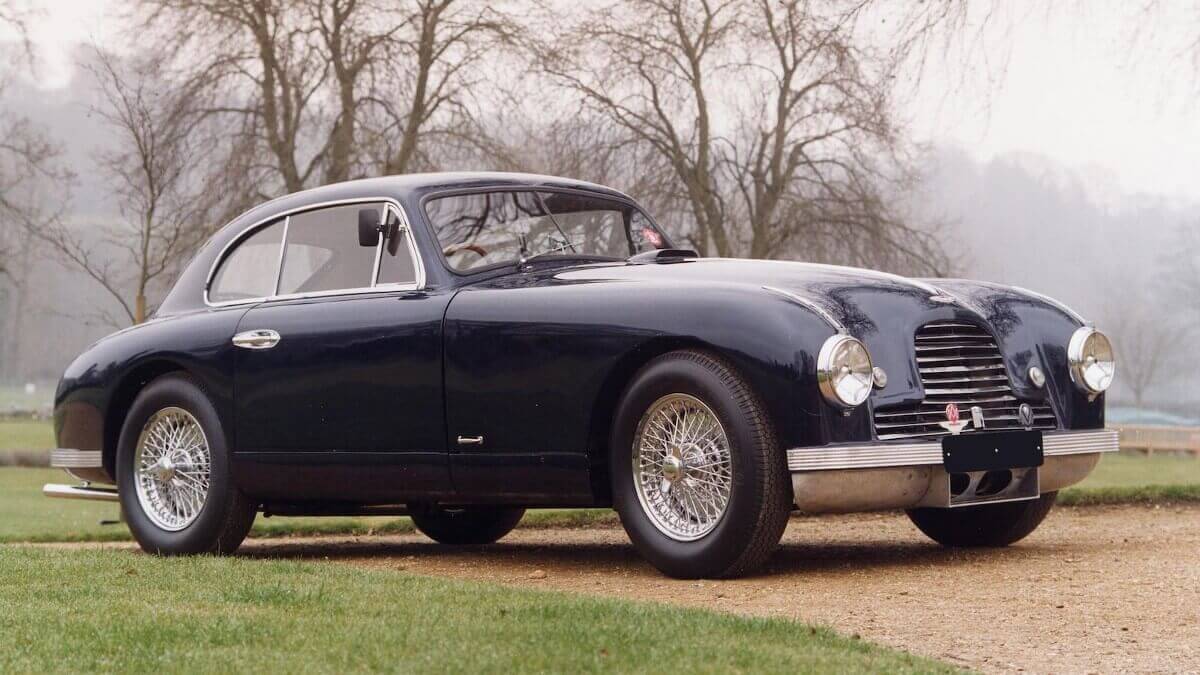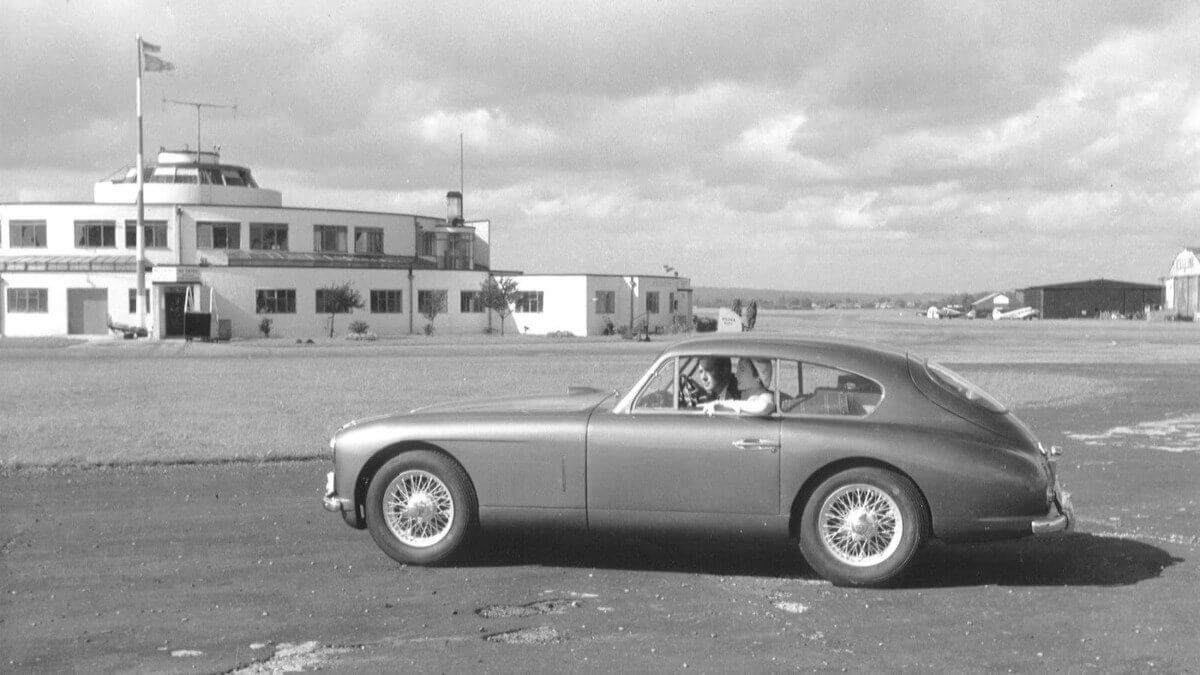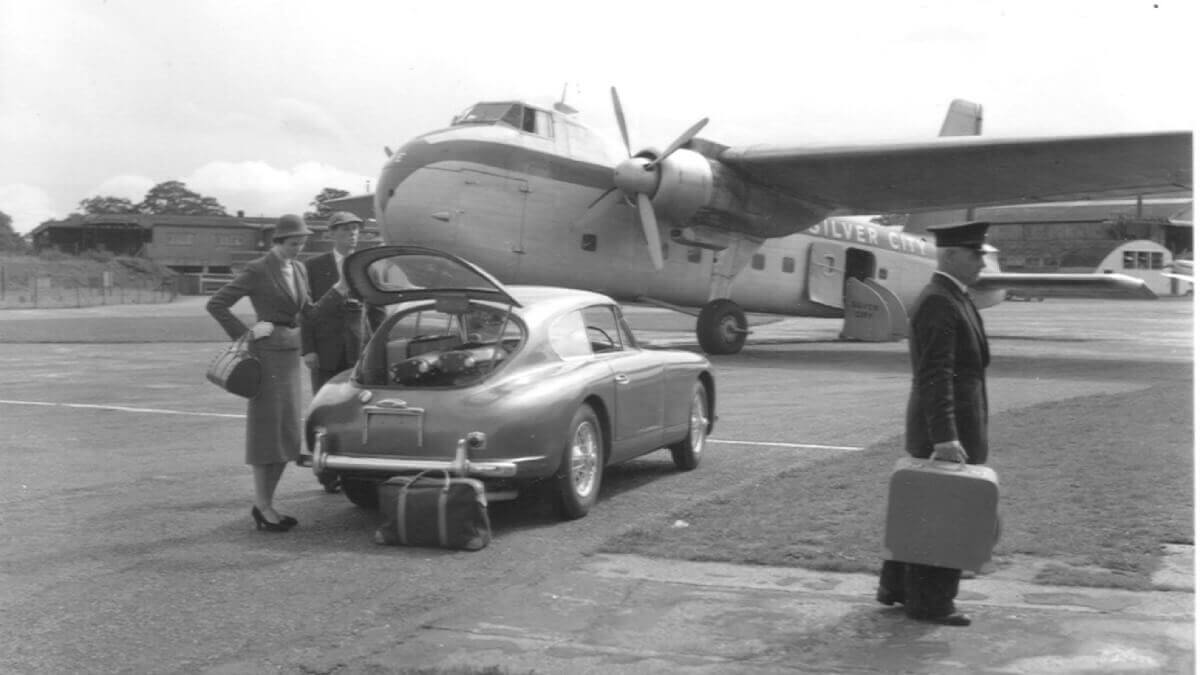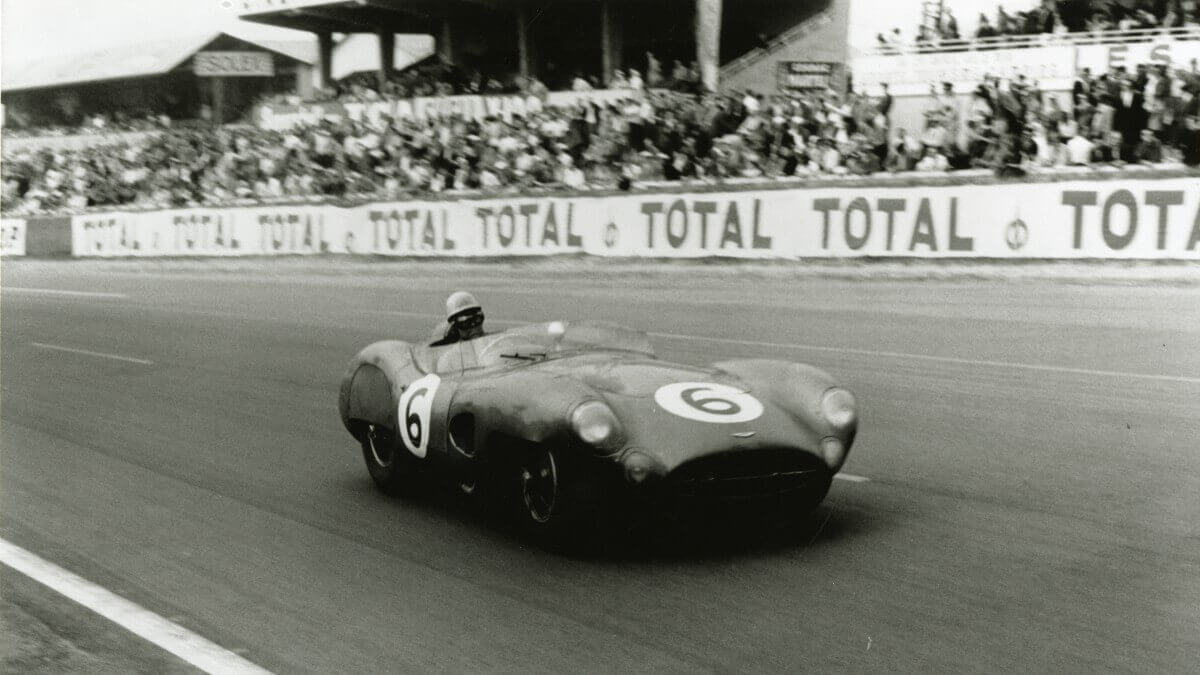 Bodywork from Touring: The DB4
Already in 1955 the development of a successor started. David Brown bought coachbuilder Tickford (Salmsons & Sons) in Newport Pagnell and moved his factory step by step into these facilities. Three years later the new DB4 debuted at London Motor Show with a 3.7 litres aluminium straight-six and a bodywork from aluminium, designed and made by hand at Touring in Italy. Next to the Saloon called Coupé there was a new Convertible and later on a more powerful GT version which also was available with a rare Zagato body. All together there were five series due to constant modifications until 1963. Series V cars are nearly identical to early DB5 cars, specially with their design, showing clear glass headlights.
His name is five, DB5
The biggest difference between ist predecessor and the DB5 is the now four litres big engine with 286 PS. This car is the best known Aston Martin until today due to its outings in some James Bond movies. For the first time the agent used it in 'Goldfinger', than in 'Thunderball' as well as later in 'Goldeneye', 'Tomorrow never dies', 'Casino Royale', 'Skyfall' and 'Spectre'. Next to more powerful Vantage versions with 318 PS there were 123 Convertibles and 12 Shooting Brakes converted by Harold Radford Coachbuilders.
Bigger DB6 and edgy DBS
By growing 60 centimeters and getting a more aerodynamical rear design inspired by Wunibert Kamm the DB5 evolved to DB6, still based on the same platform. Its aluminium bodywork has been done by Touring in Milan in Superleggera process over a stainless-steel frame. Beginning in 1967 Aston Martin offered the more edgy DBS parallel, styled by William Towns. Two years later it also came along with a V8 engine while the DB6 Mark II used the bettered technique of the normal DBS until production stopped in 1970. DBS meanwhile was honored by becoming another car of James Bond in the movie 'On her Majesty's Secret Service' with George Lazenby as well as in the background of the Q laboratory in 'Diamonds are Forever' while being fitted with some rockets.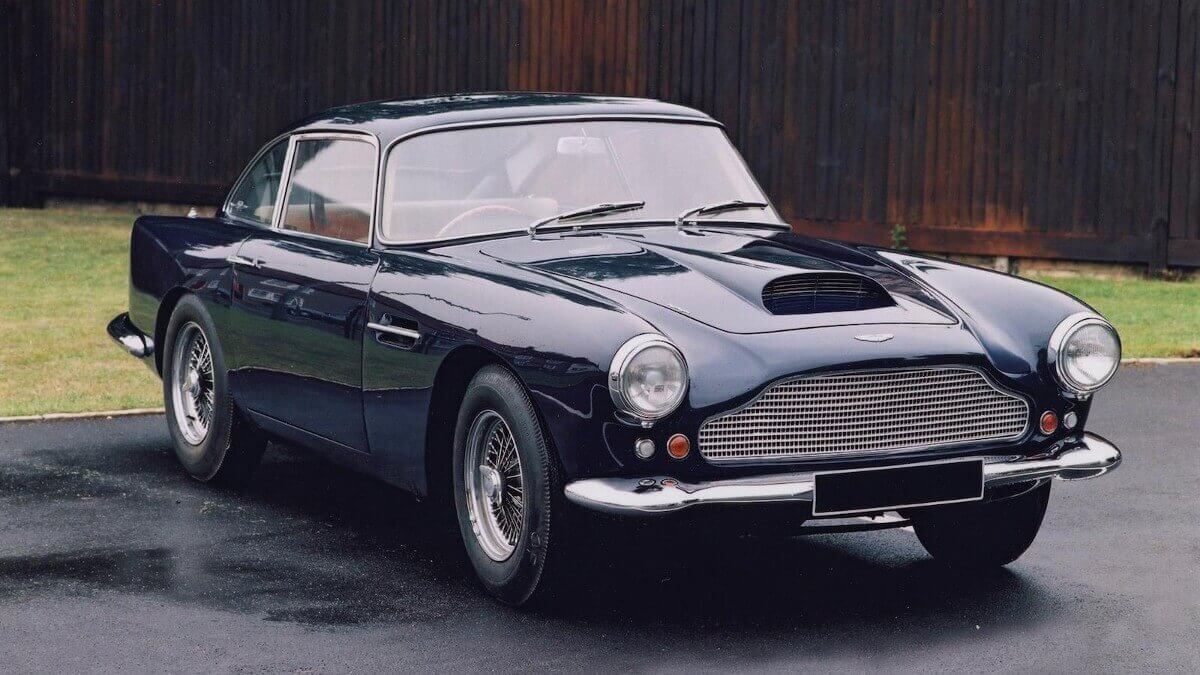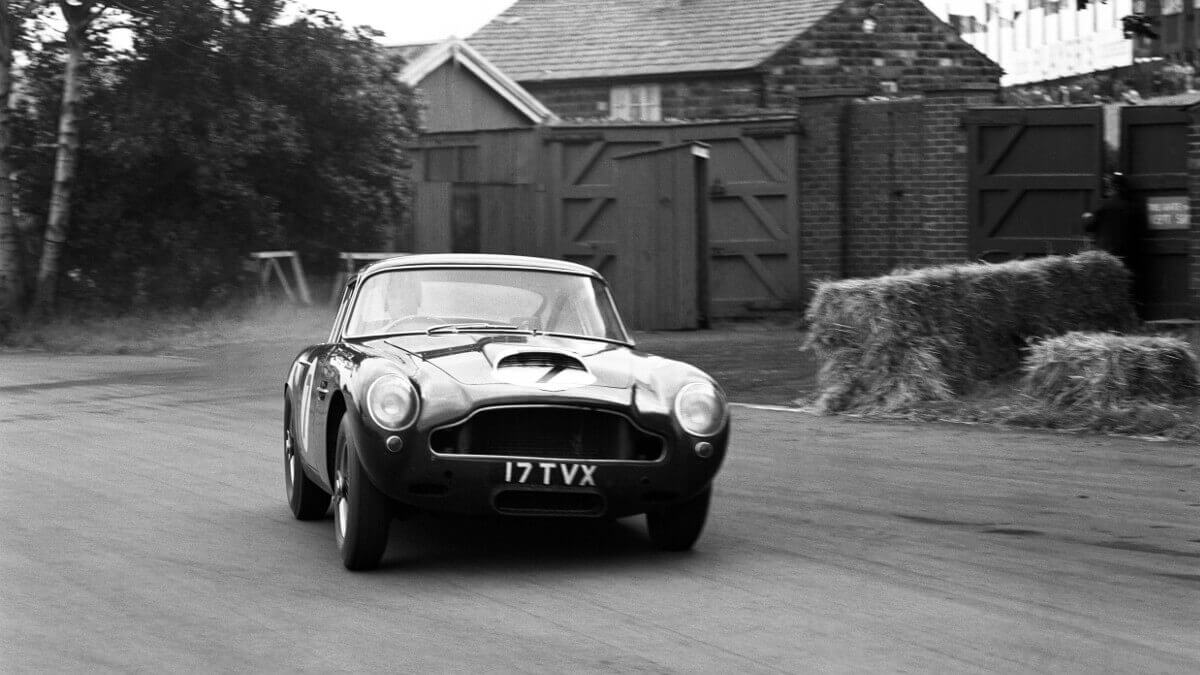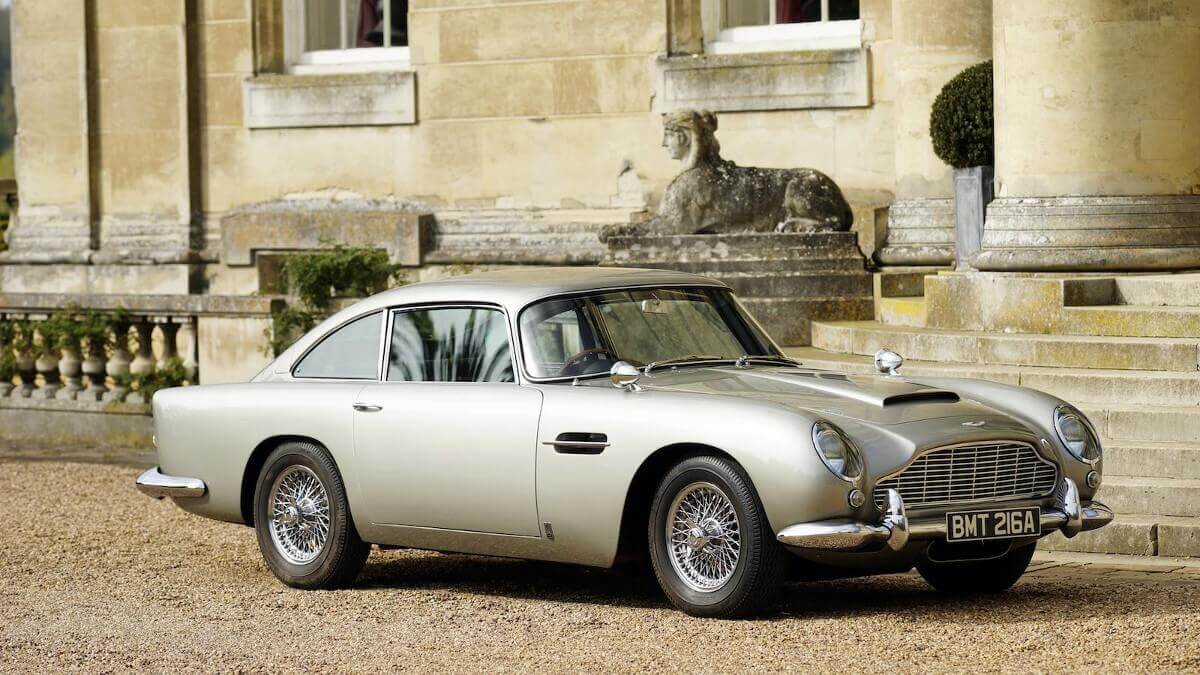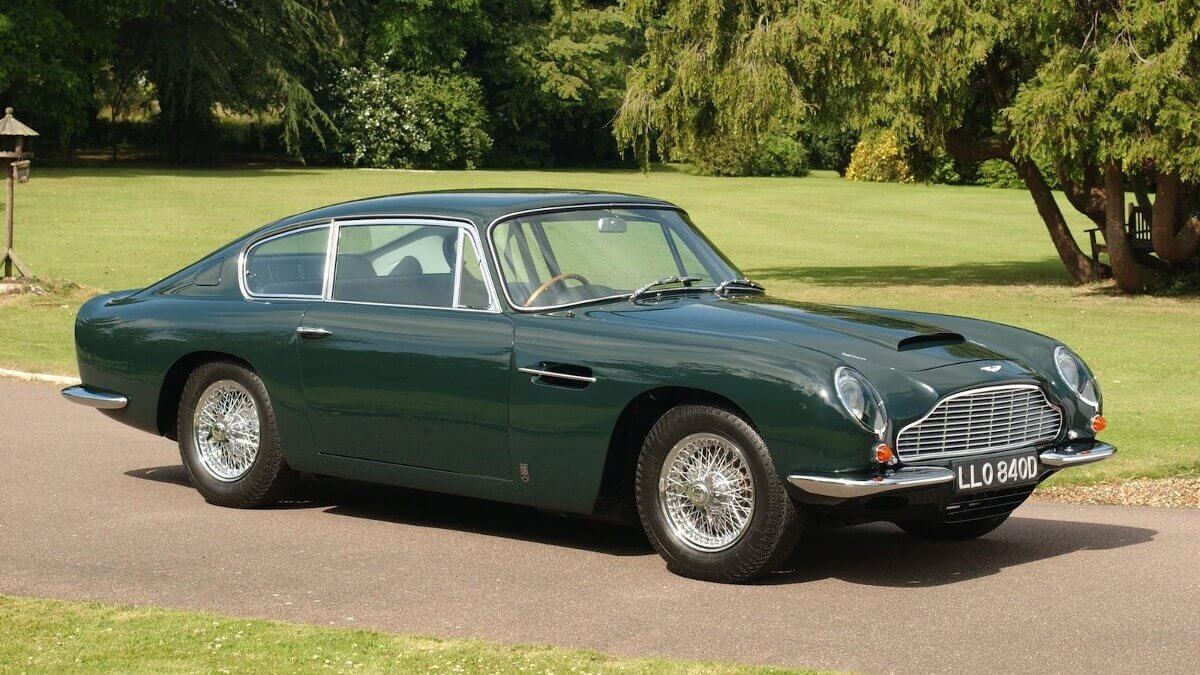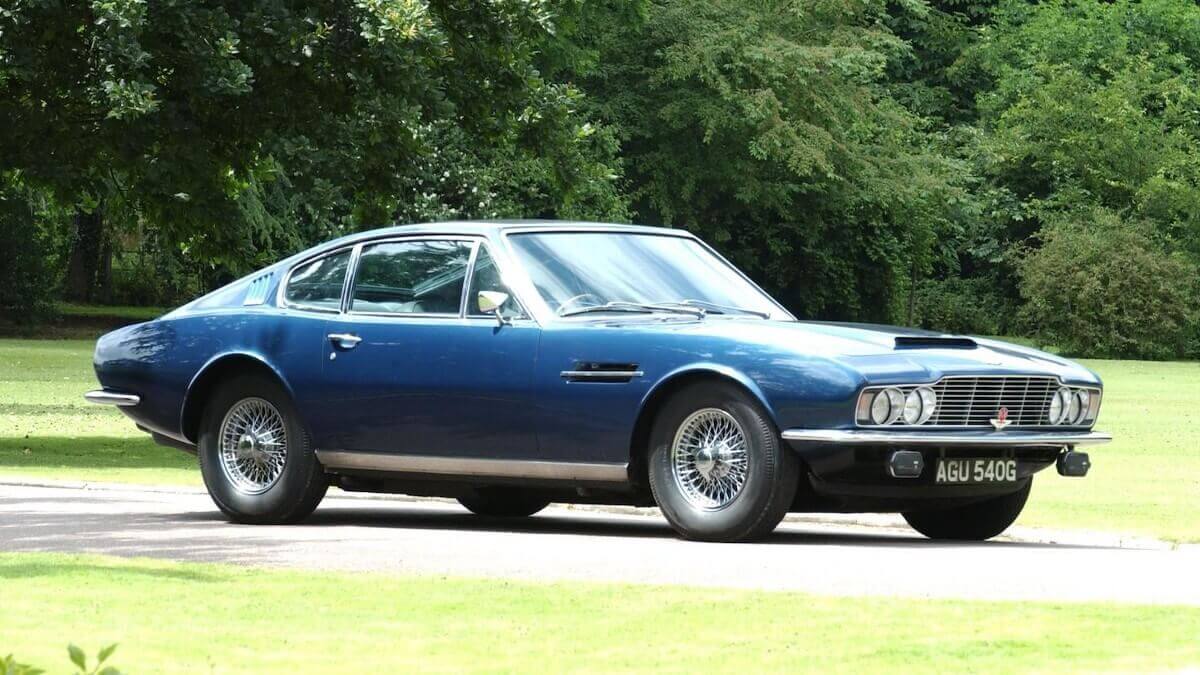 Long break, many company owners
After production of the DBS stopped in 1972 a long break in DB namelist of Aston Martin. Finally in 1993 the new DB7 was shown at Geneva Motorshow. Before that there were troubled times for the company. Between 1972 and 1975 it was owned by a Birmingham consortium named 'Company Developments'. After that it was sold partly to US entrepreneur Peter Sprangue and Canadian Rolls-Royce dealer and restaurant owner George Minden. Both brought the company back to some success but gave their stocks to Tim Hearley and Victor Gauntlett. Many changes in the ownership of the company followed until 1985 when Victor Gauntlett and Peter Livanos were at the helm. That those times weren't good for the reputation of Aston Martin hasn't to be marked. After a talk between Gauntlett and ex Boss of Ford of Europe, Walter Hayes, he spoke to Ford CEO Henry Ford II and after that Ford bought in at Aston Martin. After some modifications of the well-known V8 models finally the DB7 came along as the first newly developed car within about 20 years.
DB7 came with 6 and later with 12 cylinders
In the beginning a 3.2 litres straight-six engine with Eaton supercharger powered the DB7 along. In 1999 a more powerful Vantage version followed, powered by the first V12 in Astons history. After only one year of parallel production the smaller engine was put out of production. Therefor in 2002 the stronger DB7 GT (manual gearbox) and DB7 GTA (automatic) came along as well as 99 cars each of the DB7 Vantage Zagato and DB AR1. With more than 7,000 examples the DB7 was the most sold car of Aston Martin up to that time.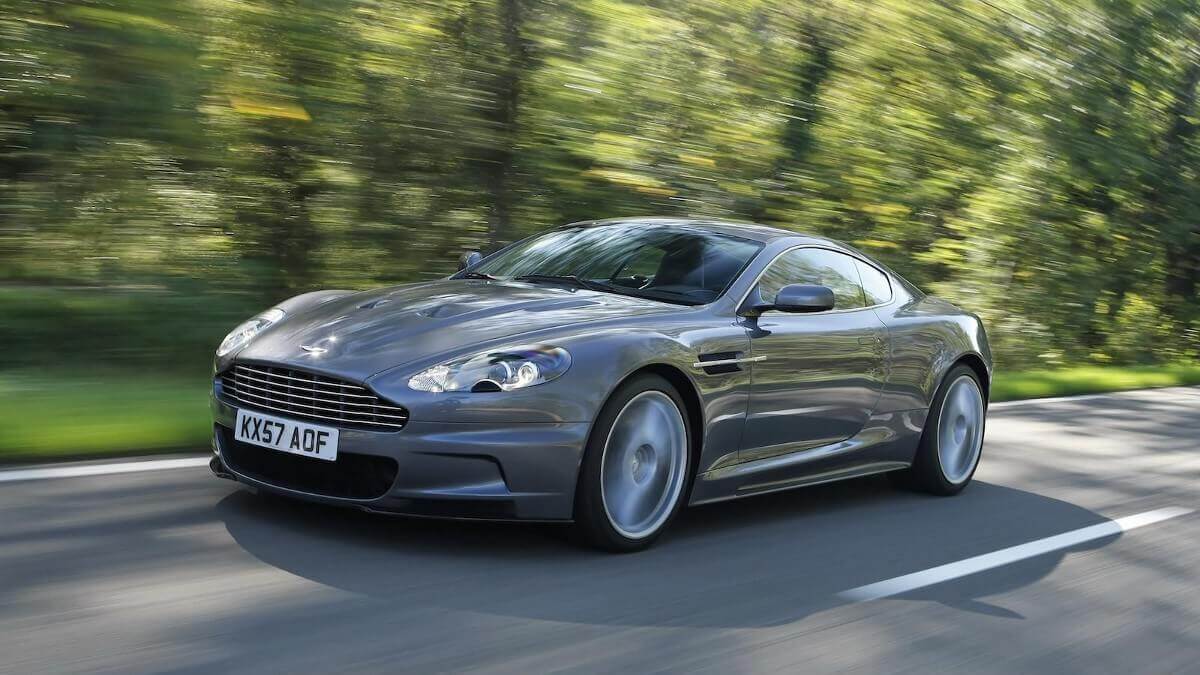 No DB8, but DB9 and DBS
For the successor of the DB7 Aston Martin jumped one number and called the car which was designed by Ian Callum and Henrik Fisker the DB9. It was powered by another V12 engine with 5.9 litres displacement which developed 456 PS at first, but 547 PS in its last outing in the DB9 GT in 2016. Even more power was available in the race versions DBRS9 and DBR9 for GT3- and GT1-classes of international sports car championships. Next to that Aston Martin also offered a new DBS which again was featured as a star car in two James Bond movies ('Casino Royale' and 'Quantum of Solace').
DB10 only for James Bond, DB11 for everyone, DBS soon again
While talking about star cars: The name DB10 was exclusively reserved for the most famous special agent, James Bond. This unique sports car for movie 'Spectre' didn't go to production but only showed some design details for later models like the DB11 and Vantage. So while our article comes to its end the DB-history surely won't in some time. Within this year Aston Martin will show the new DBS Superleggera and we guess the DB11 family isn't complete yet.

Author: Matthias Kierse – Secret Classics

Images: Aston Martin/AMHT