Automotive
50 Years of Mercedes-Benz 300 SEL 6.3
Whoever walked into a Mercedes-Benz dealership in the 1960s normally wanted to buy a luxurios car with high comfort , representing a certain achievement in life. Sports drivers searched their cars at other manufacturers – sometimes in the Stuttgart neighborhood. Erich Waxenberger, a testing engineer at Daimler, saw some nice opportunities within the availability of a big V8 engine from the states limousine 600 (W 100, 'The Grosser') and the smaller bodywork of W 109, an early predecessor of the S-Class. He built a prototype in his spare time, made from an Coupé with accident damages and an engine that was 'lying around'. But his works didn't remain unrecognized for too long as former race team boss and now chief engineer Rudolf Uhlenhaut heard him driving with it. There wasn't a fitting exhaust system for the much shorter Coupé and so its V8 rumble was a good indication.

Waxenberger had to report to his chief Uhlenhaut and let him drive the prototype. Afterwards they decided to go on with the project, but in the sedan bodywork and without the knowledge of the management for now. After the car was developed further they showed it to the members of the board, got the green light officially and debuted it at Geneva Motorshow 1968. Uhlenhaut might have had a slight smile on his lips. The 300 SEL 6.3 only had small optical changes compared to the smaller engine versions. It got new double halogen headlights, additional fog lights and double chrome bumpers at front and rear as well as a distinct model lettering which could be deleted without costs.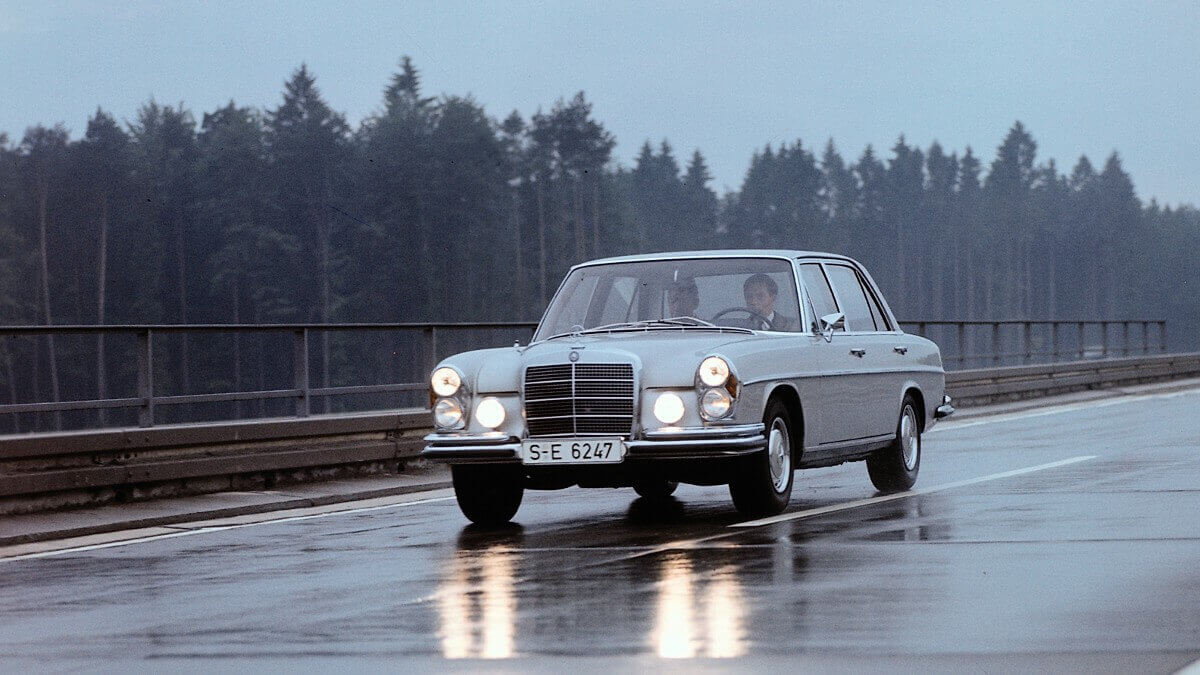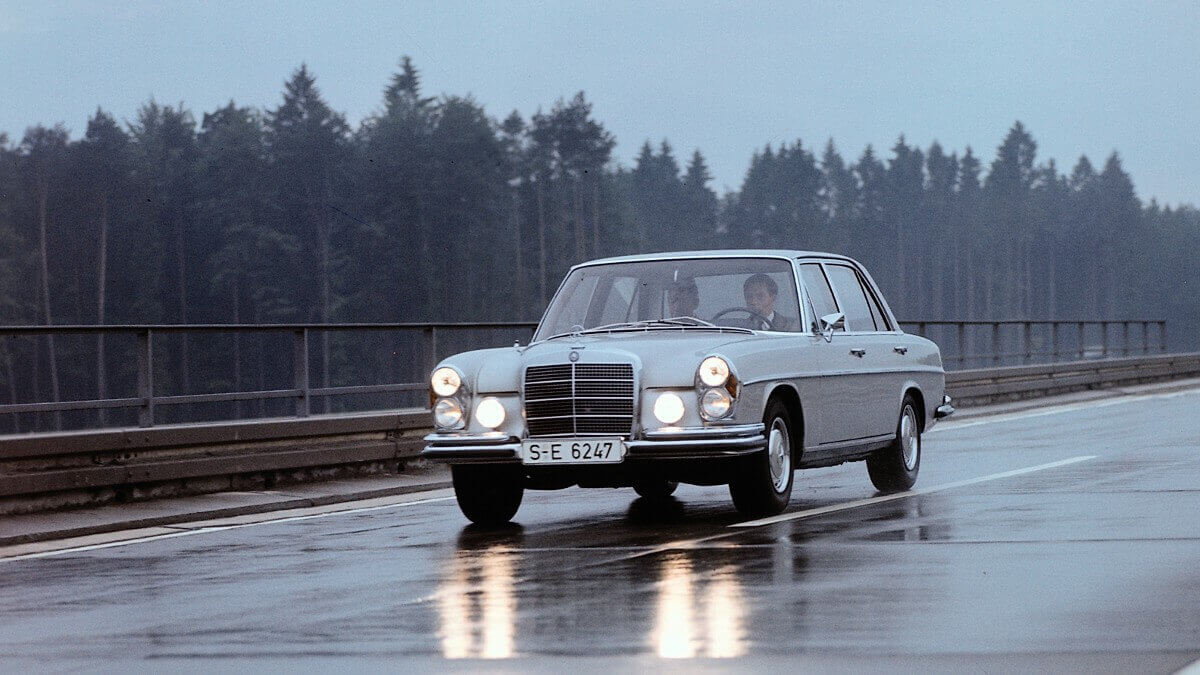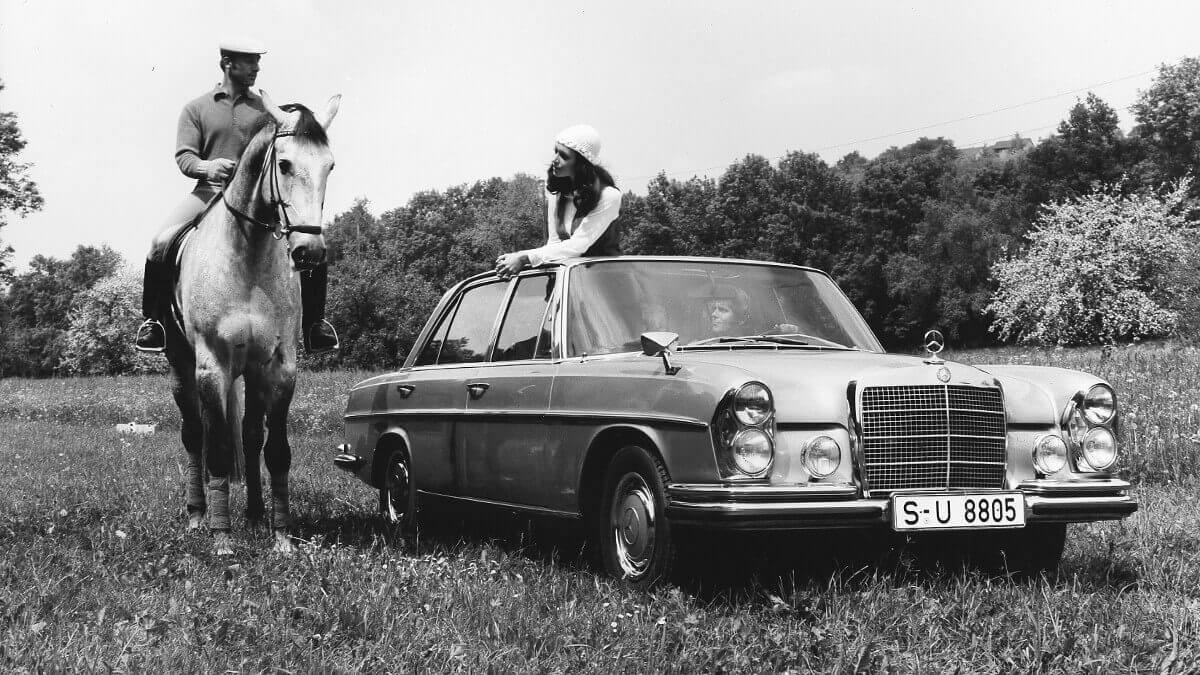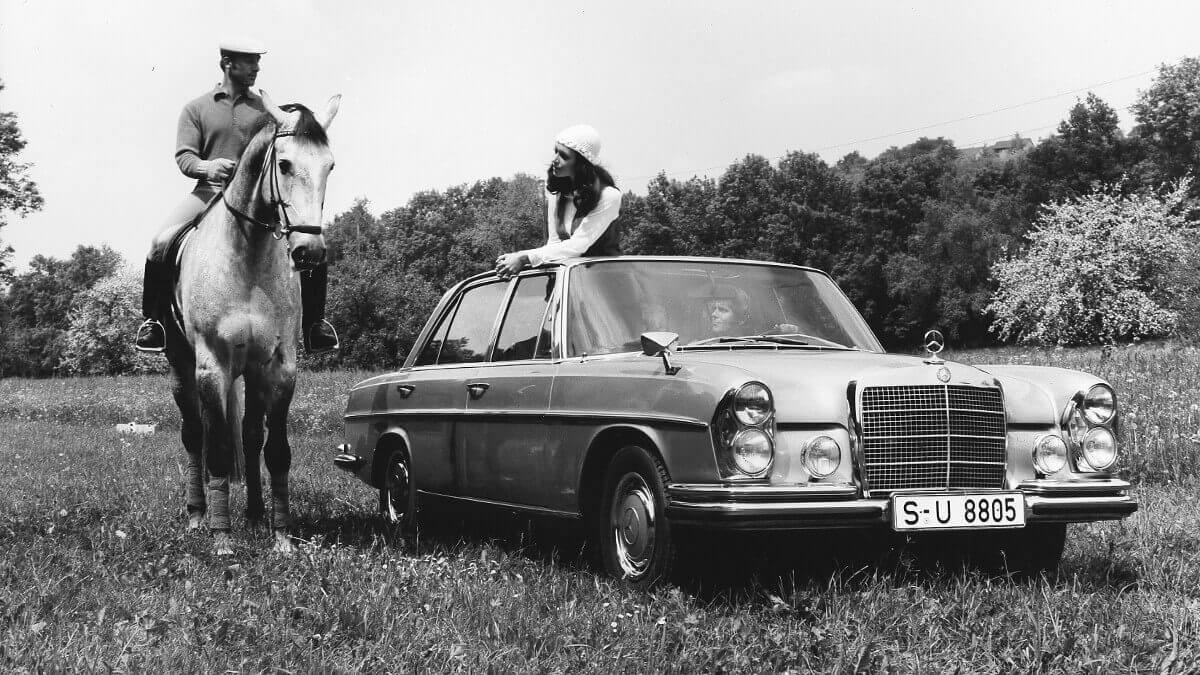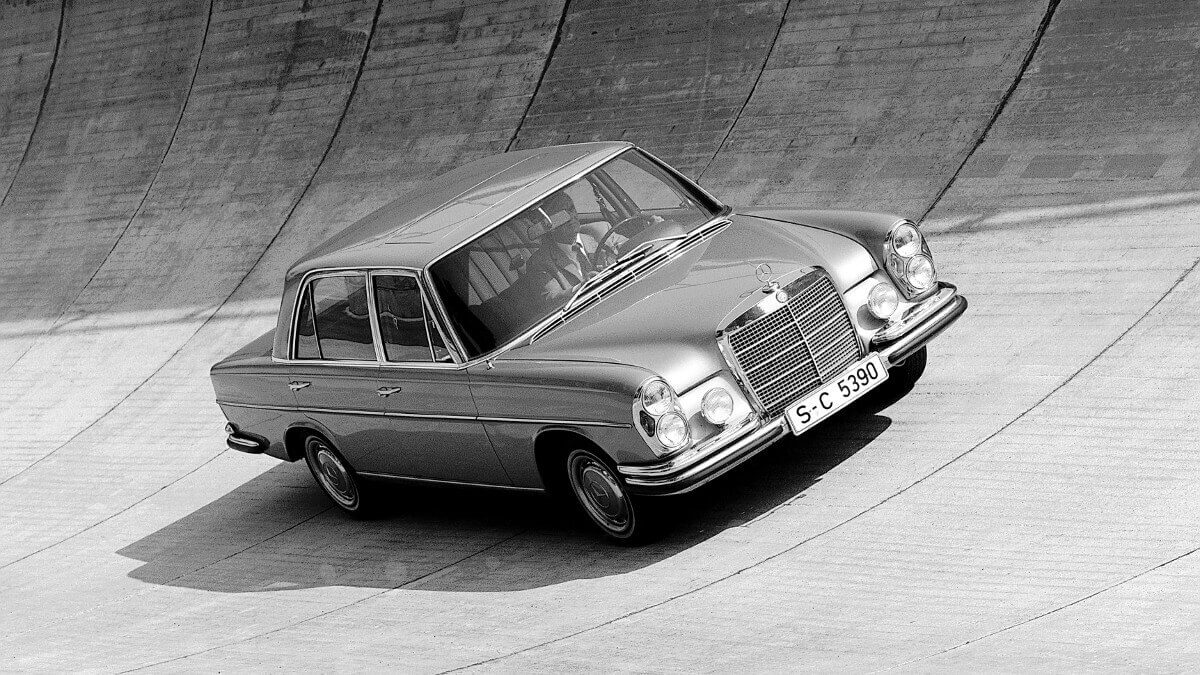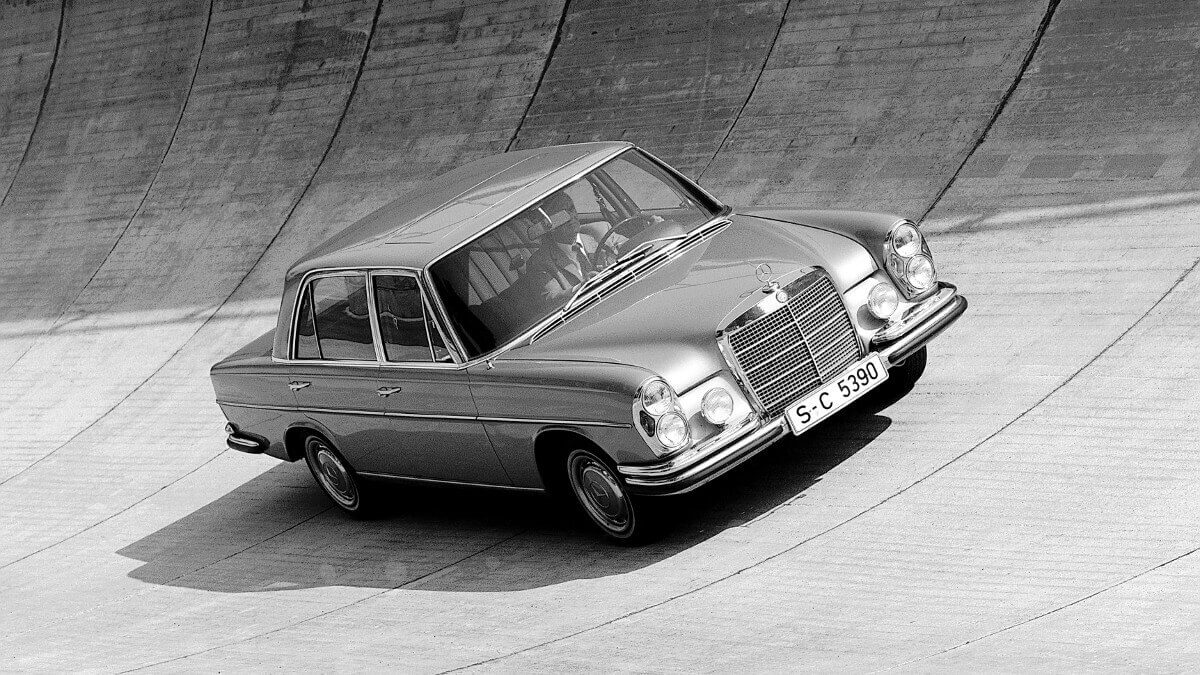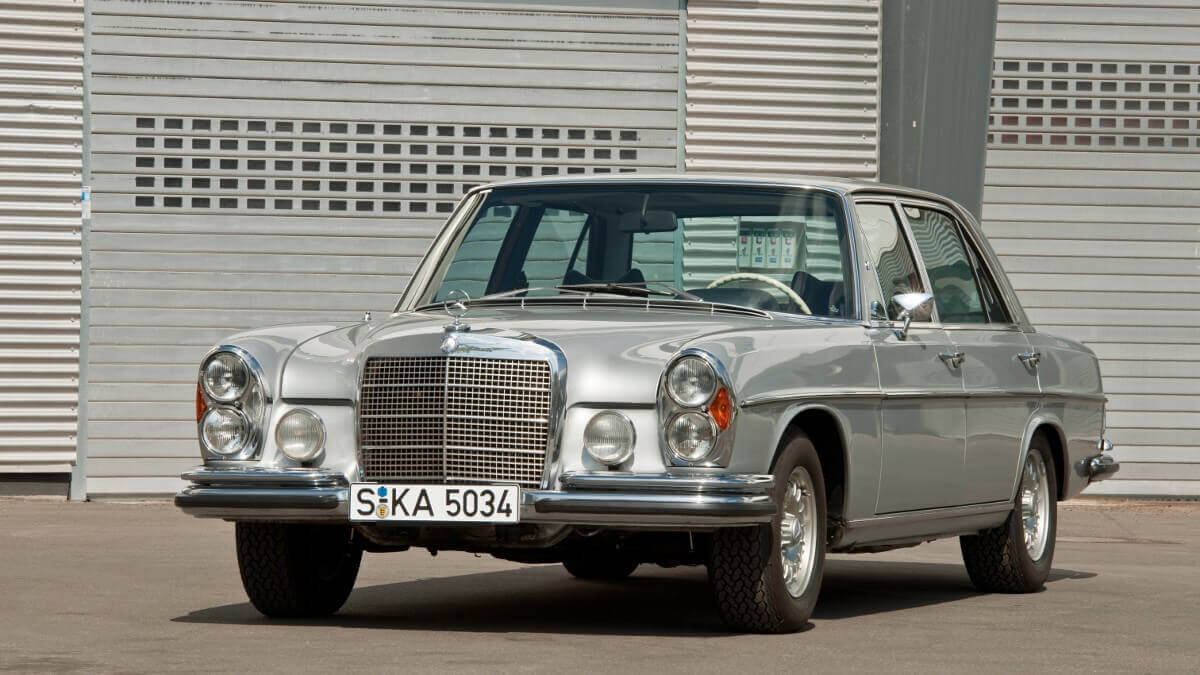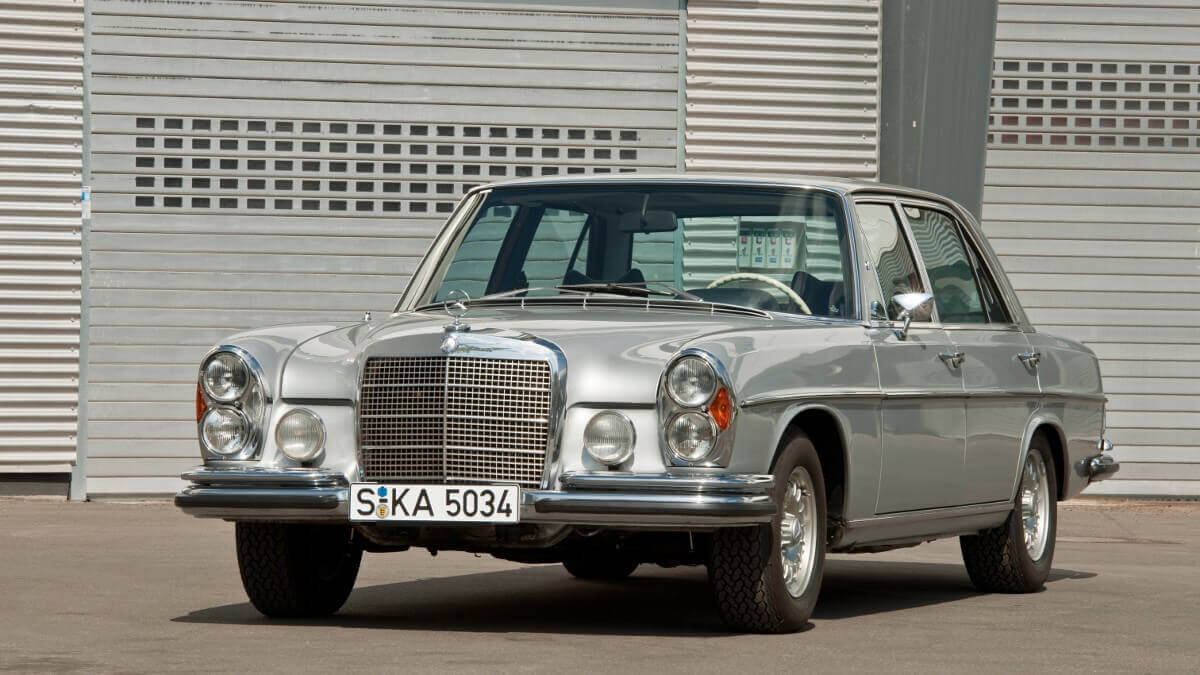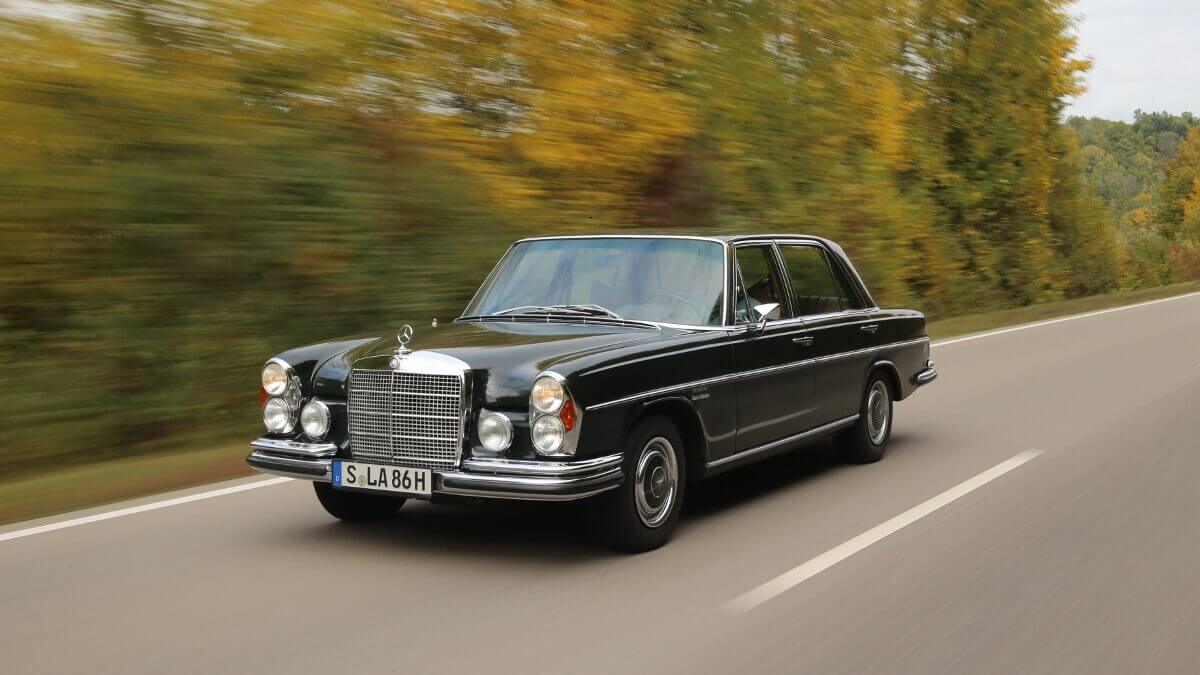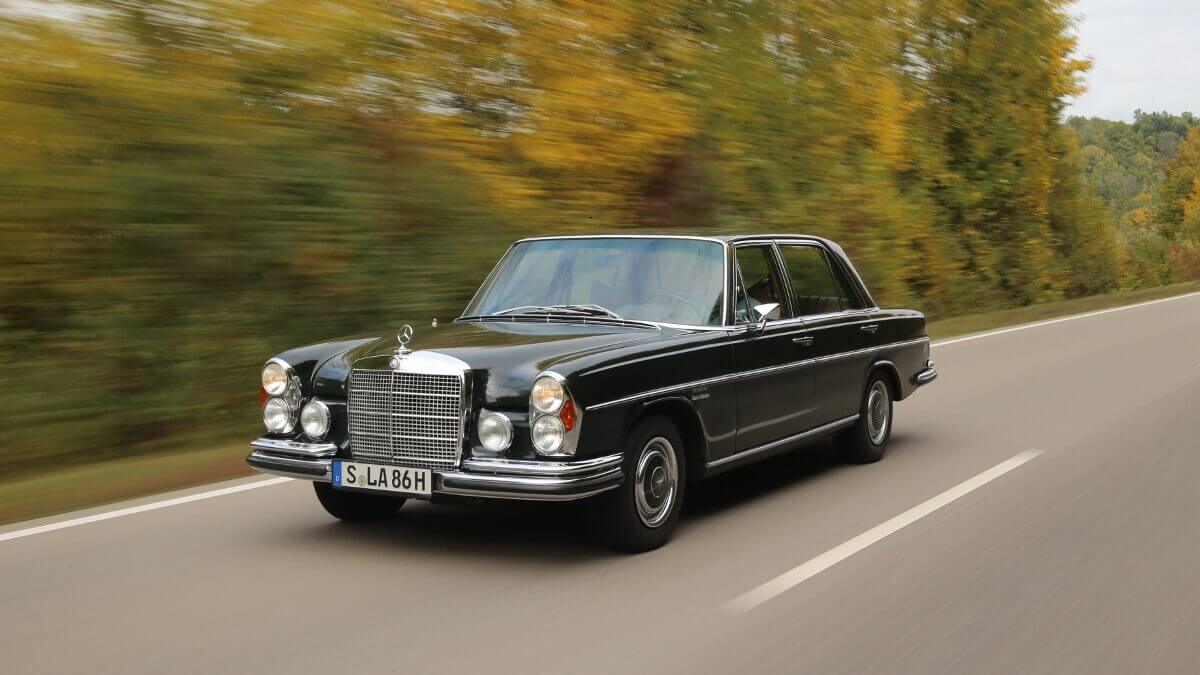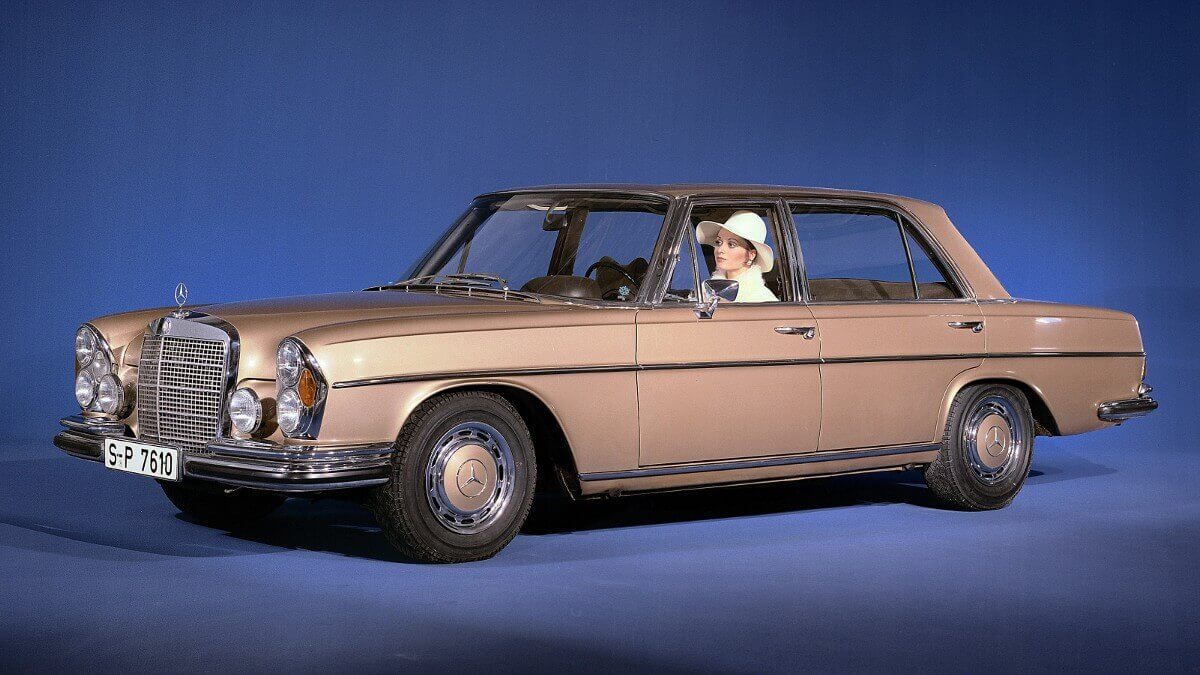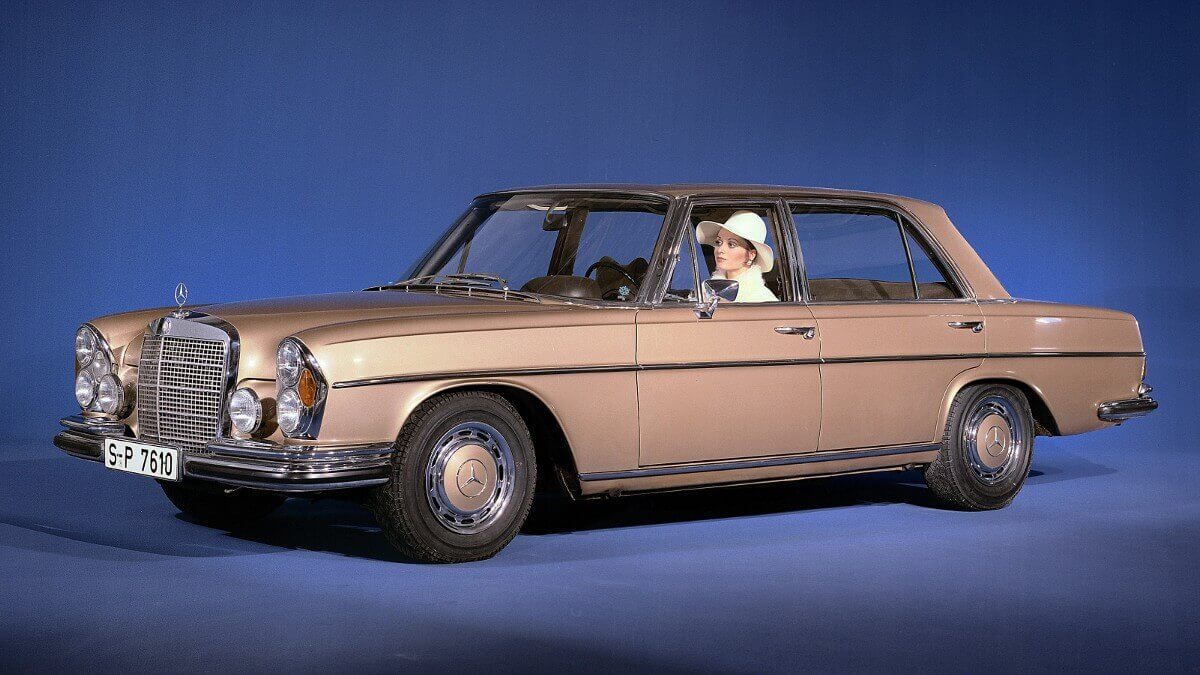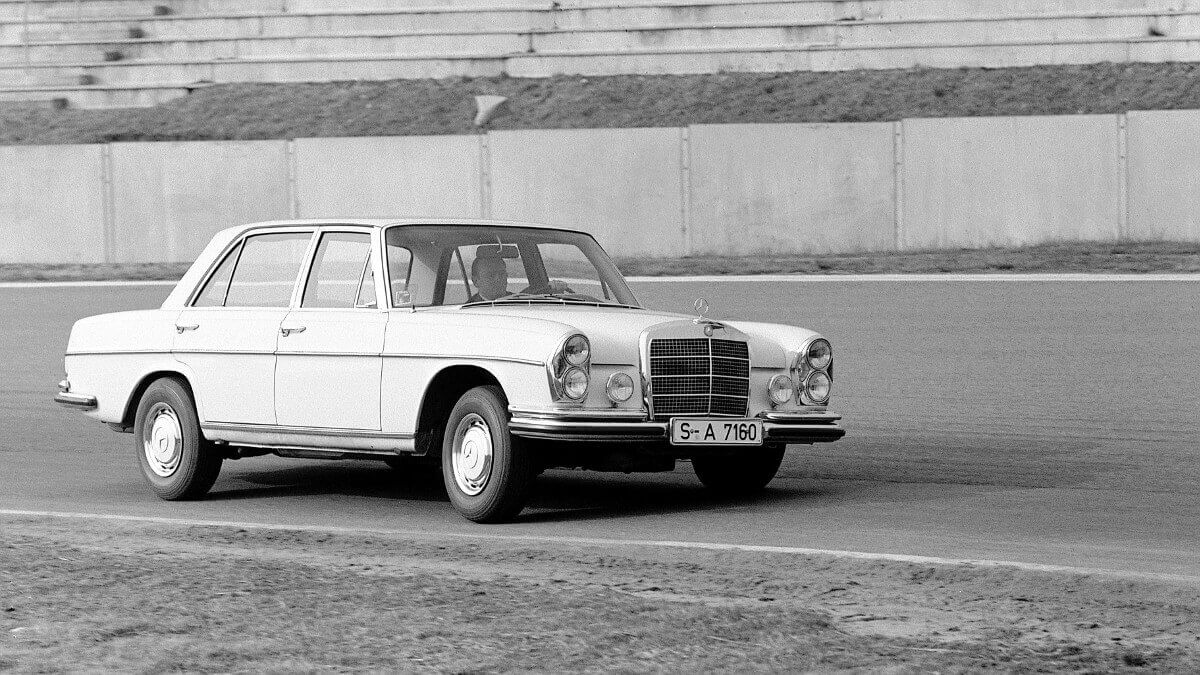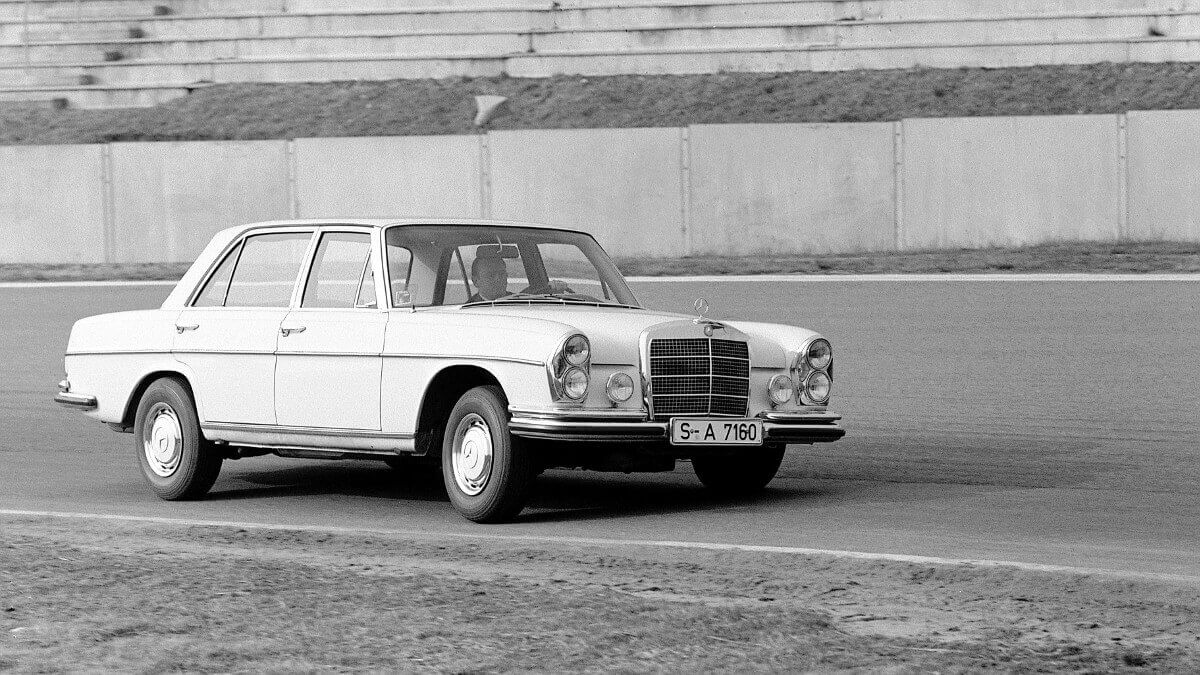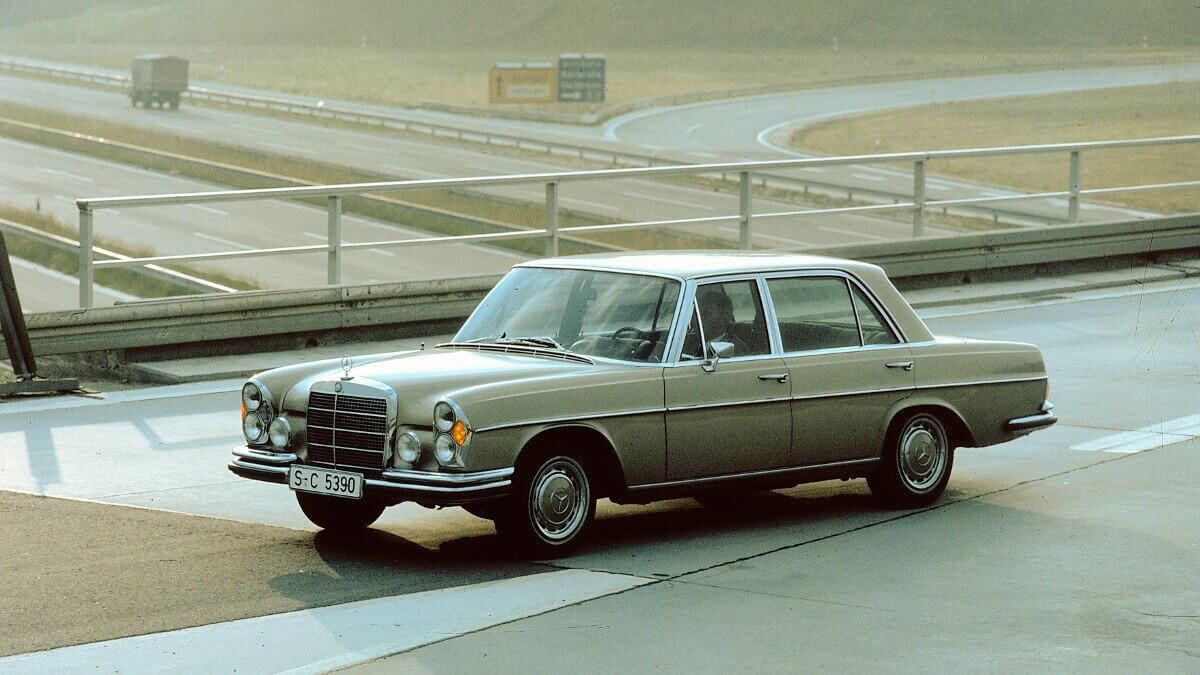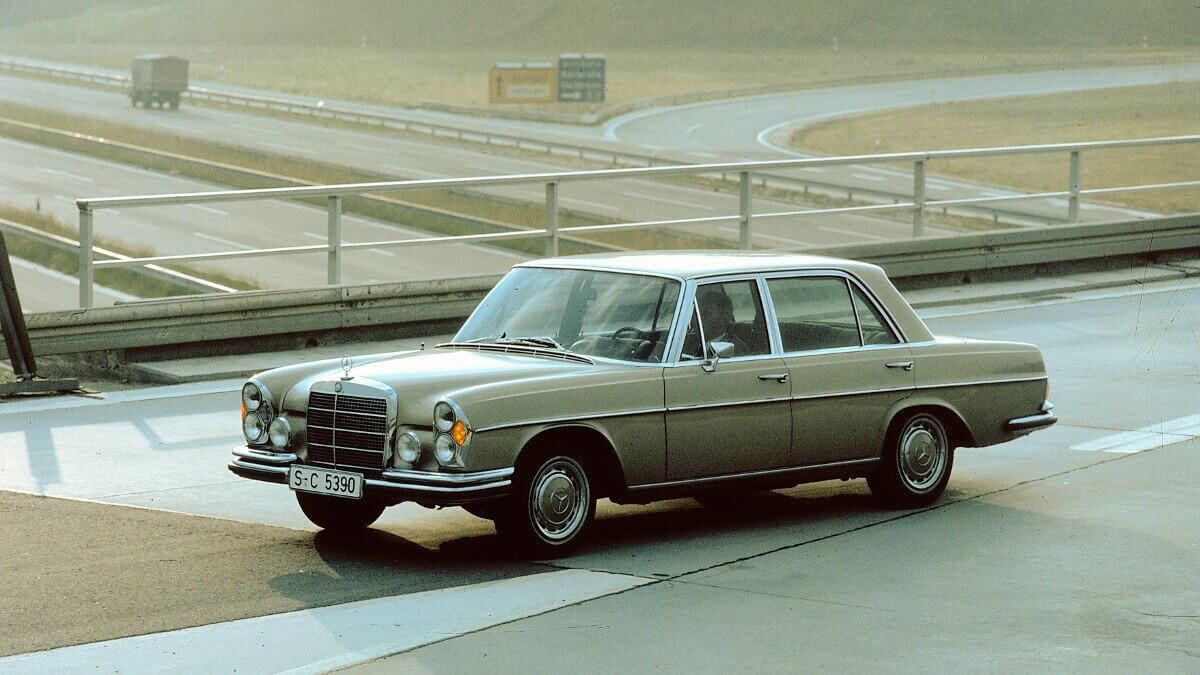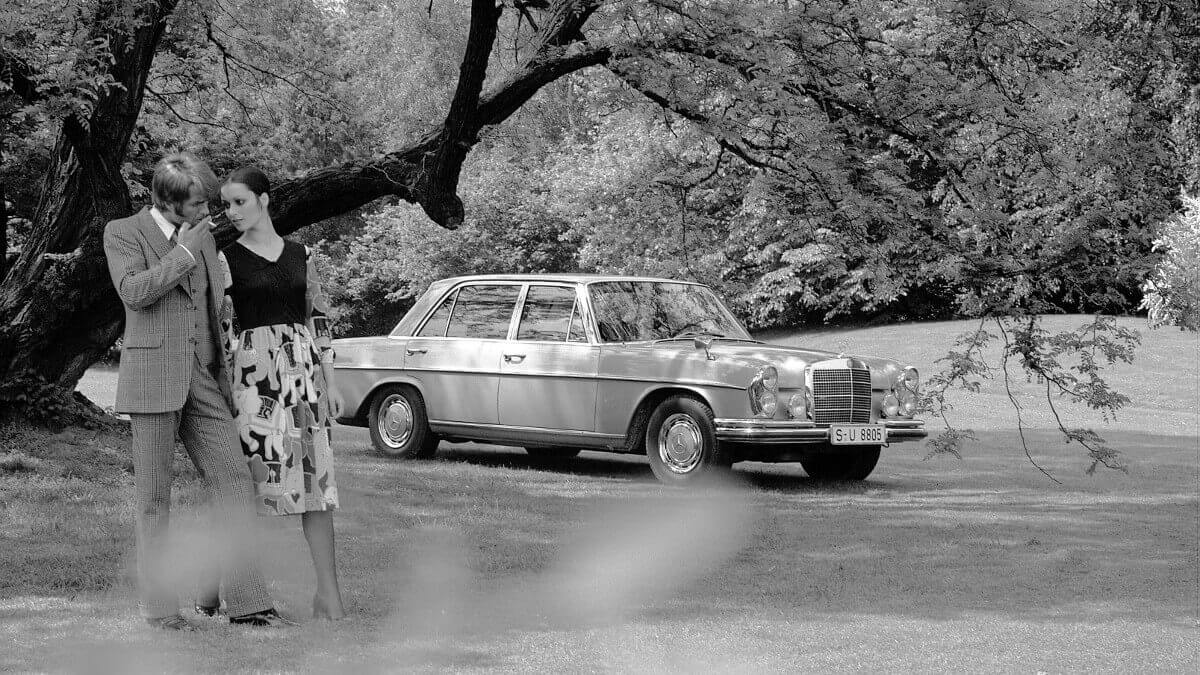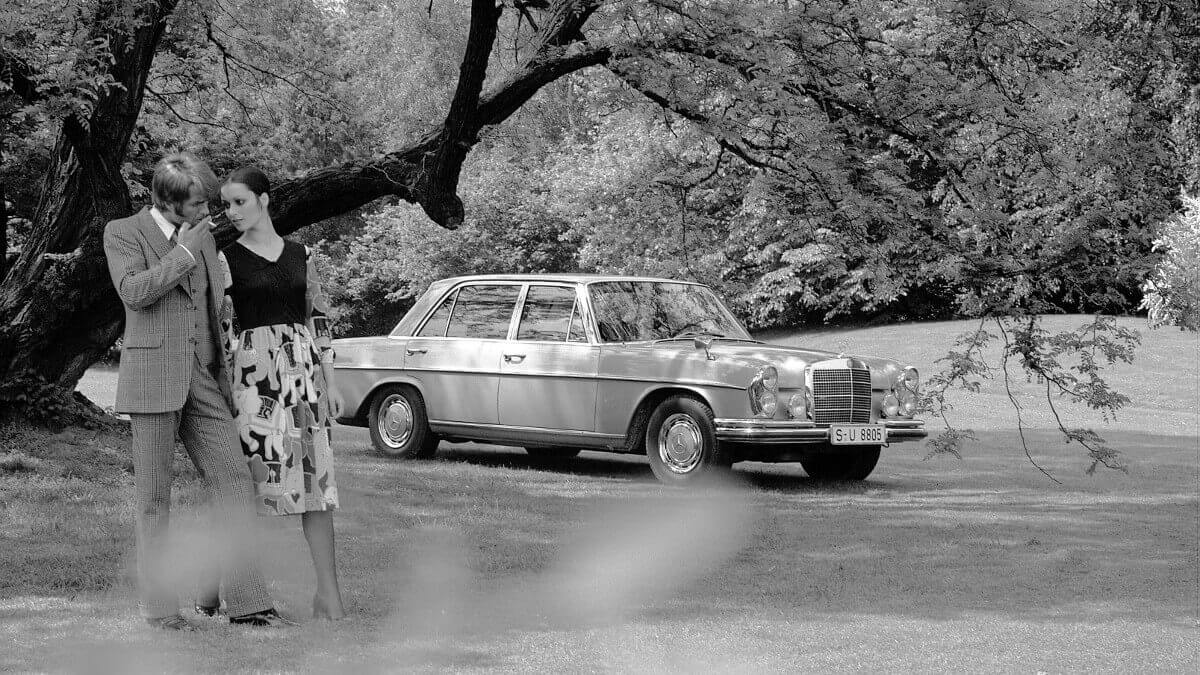 The V8 engine from the Mercedes-Benz 600 didn't fit into the 300 SEL on first try. Some modifications in the engine bay as well as at the transmission tunnel and the underbody have been necessary. It bails out 184 kW/250 PS and 500 newtonmeters of torque from the name giving 6.3 litres of displacement. Combined with a four speed automatic the 1,780 kilograms heavy sedan accelerates within 6.5 seconds from zero to 62 mph and is able to reach 136 mph topspeed. The acceleration was used for advertising the 300 SEL 6.3 – think about that back in the early 1960s. After a first test drive German magazine 'Auto Motor und Sport' wrote: "We got one oft he very first and well kept examples without the distinctive '6.3' at the trunk lid. This was a reason for some drivers of Porsche 911 and 911 S to be very confused when a harmless and distinguished Mercedes left them in the dust. If one of you reads this: You don't have to take your car back to factory for inadequate power."

Also within the interior are only small differences between lesser engines and the big 300 SEL 6.3. The speedo got a wider range, the analogue clock got a new place and a rev counter was standard. Next to that the car came with air suspension, automatic height control, ventilated disc brakes all around, power steering, locked differential, pneumatic central locking and electric windows from factory.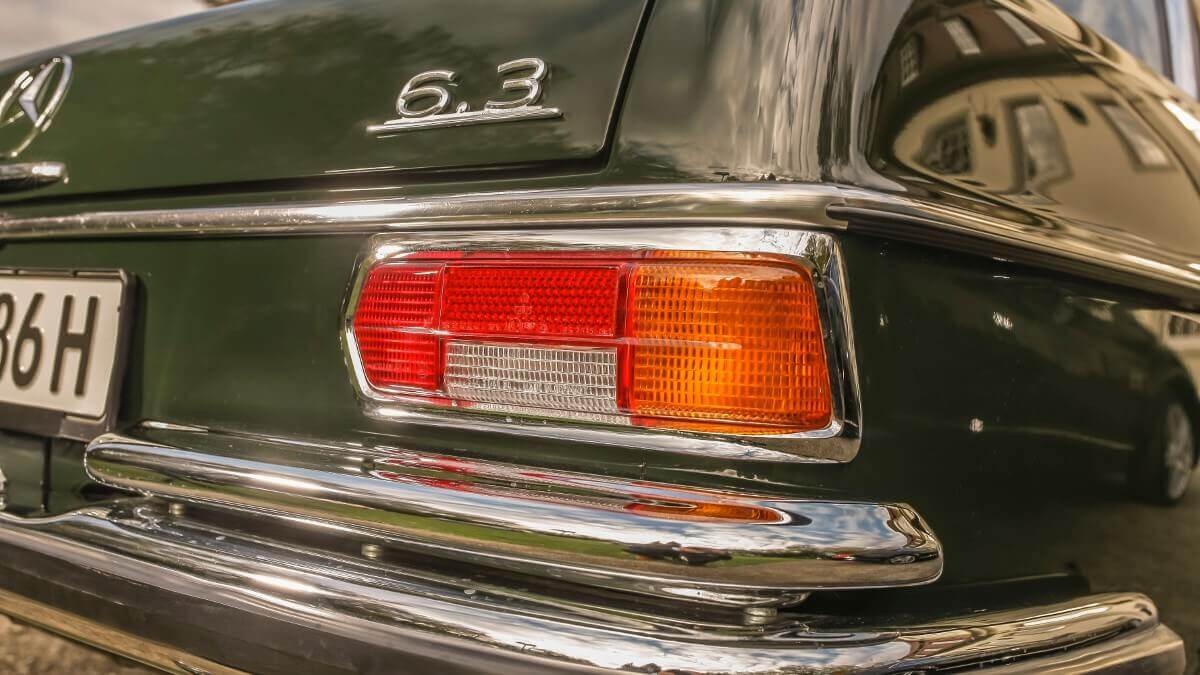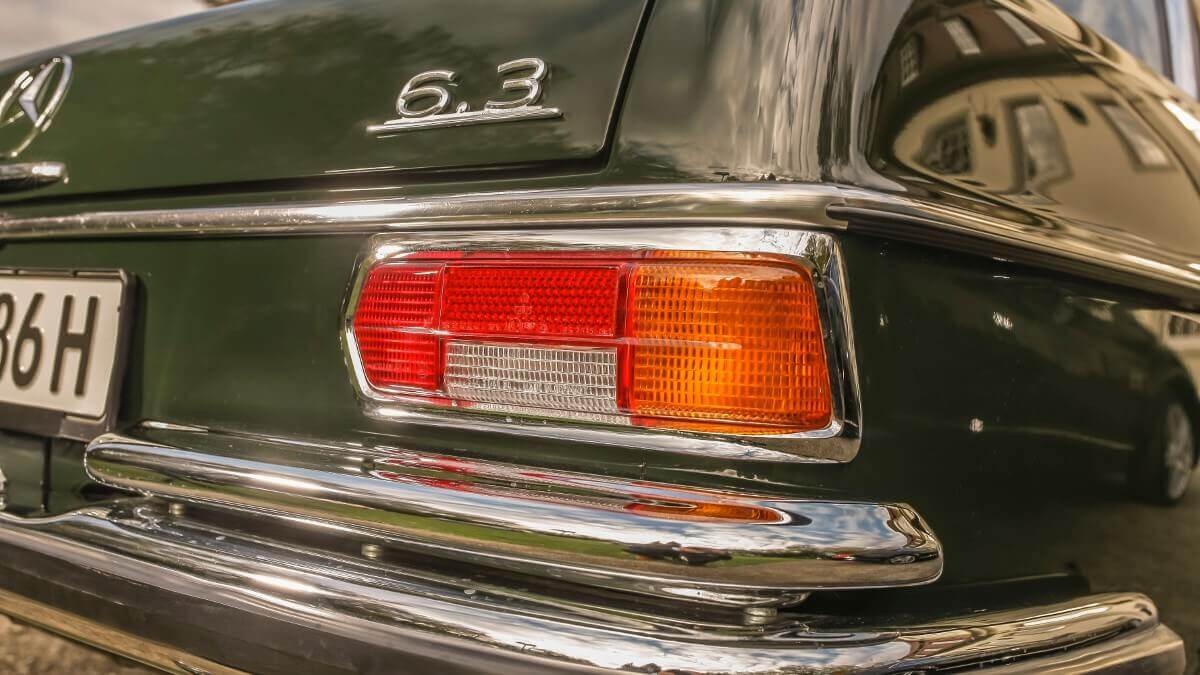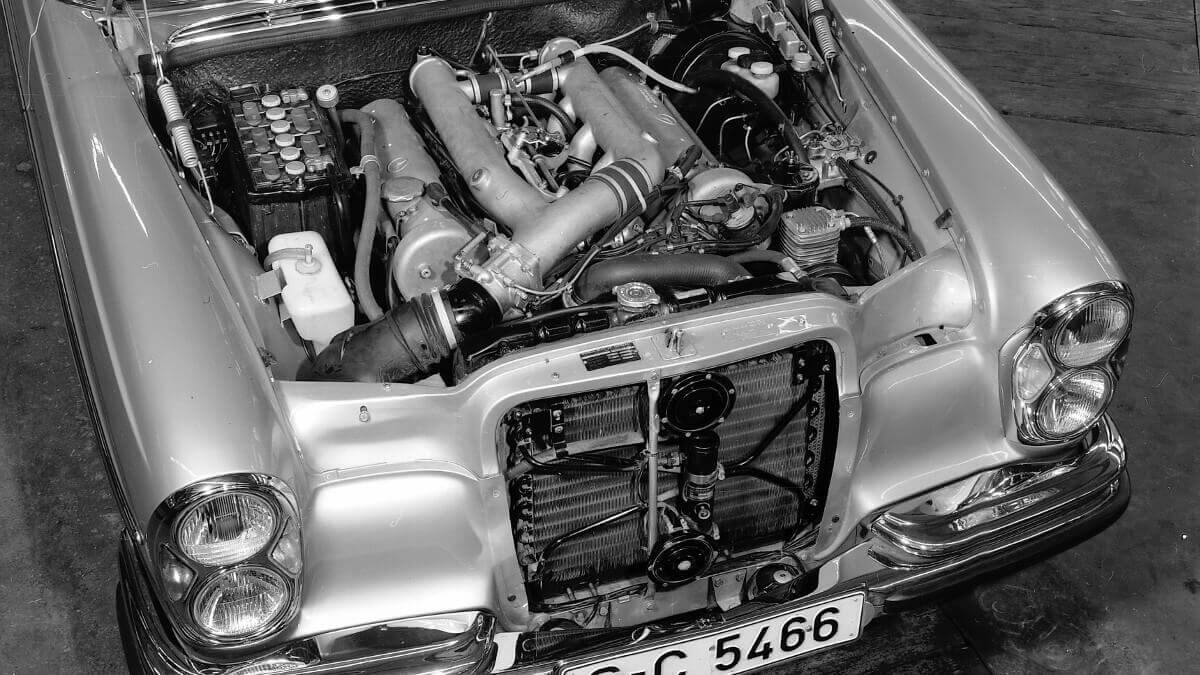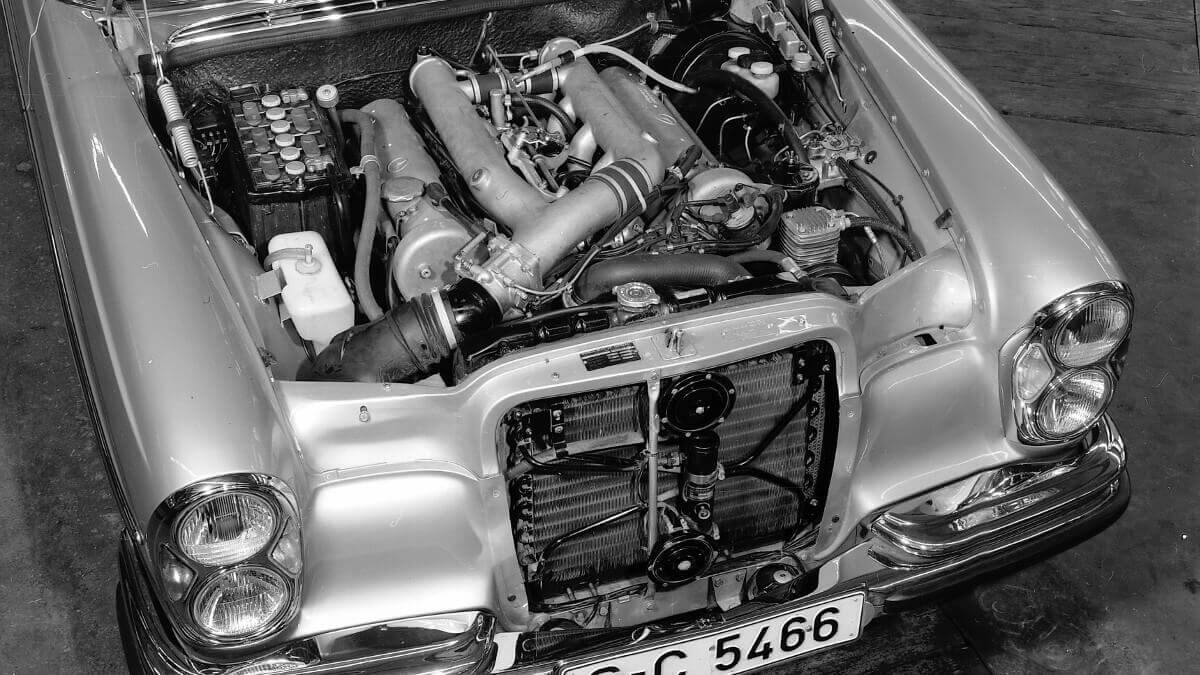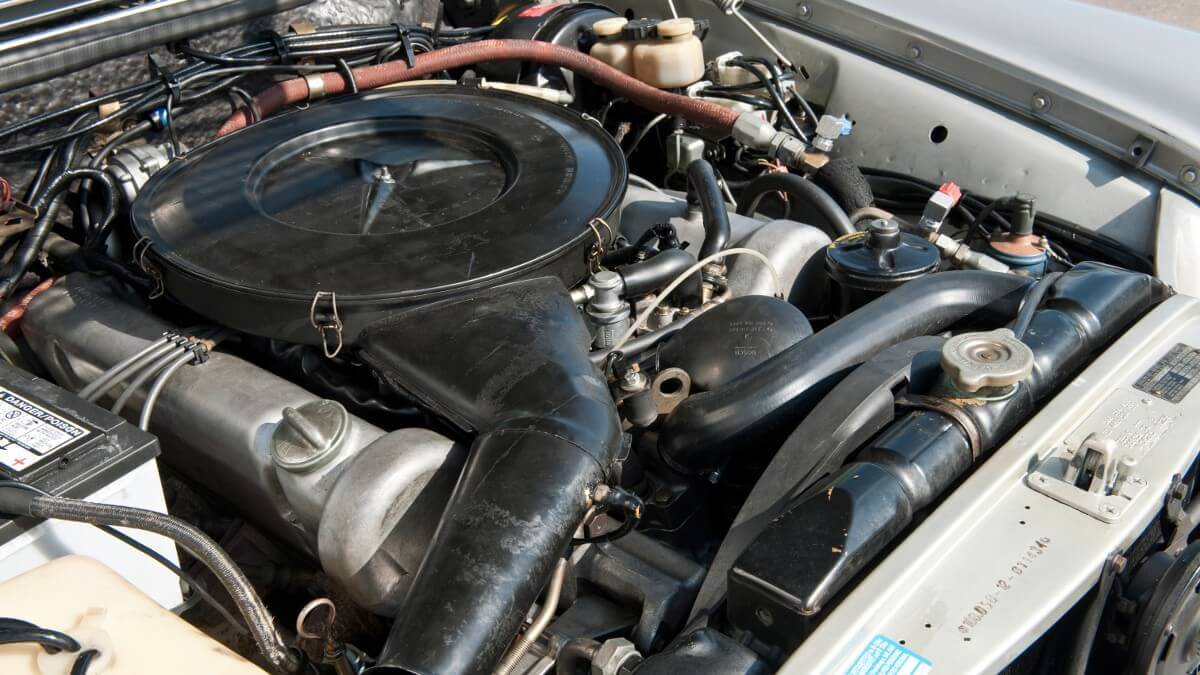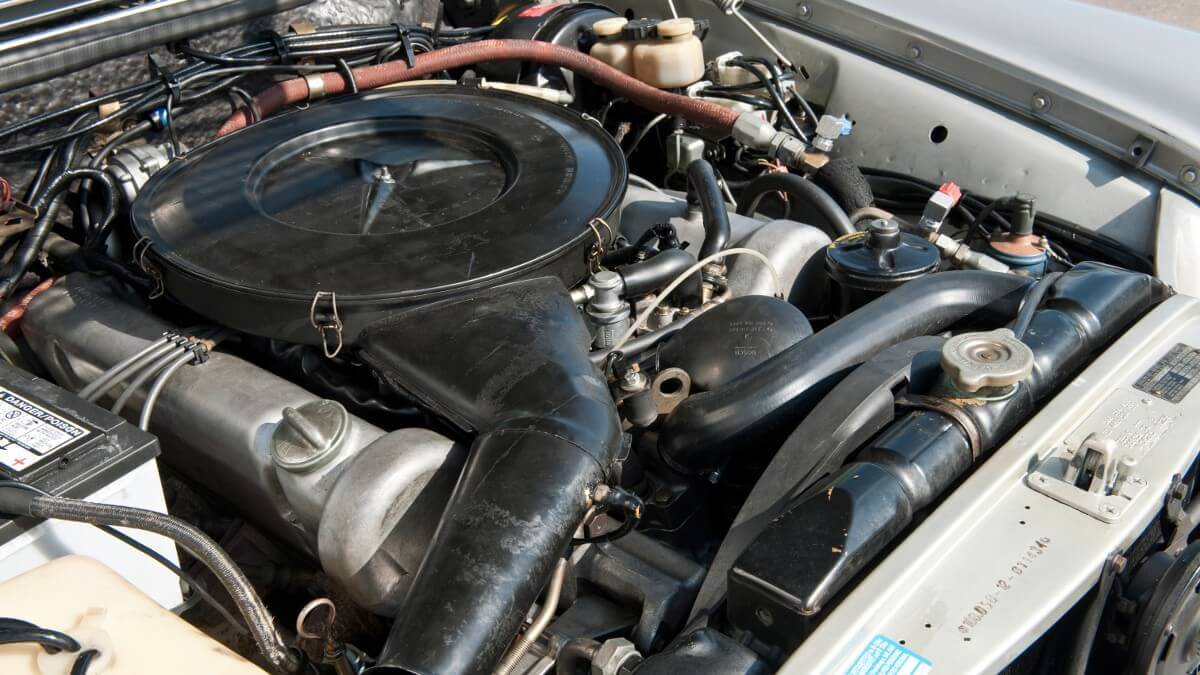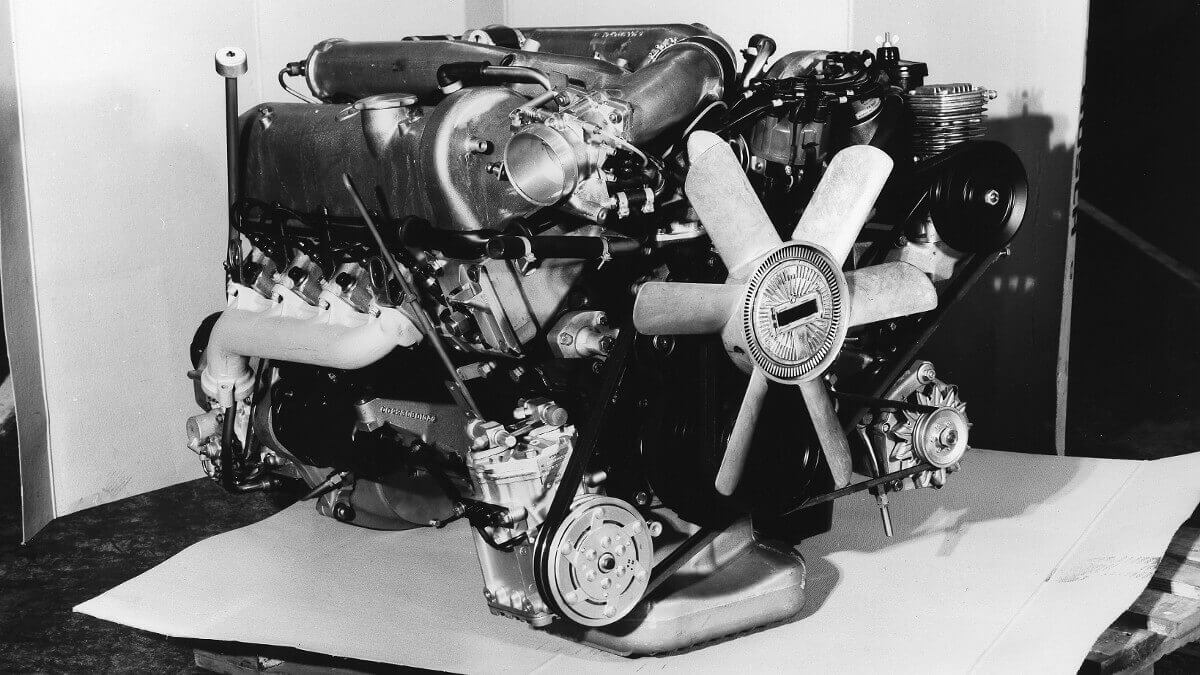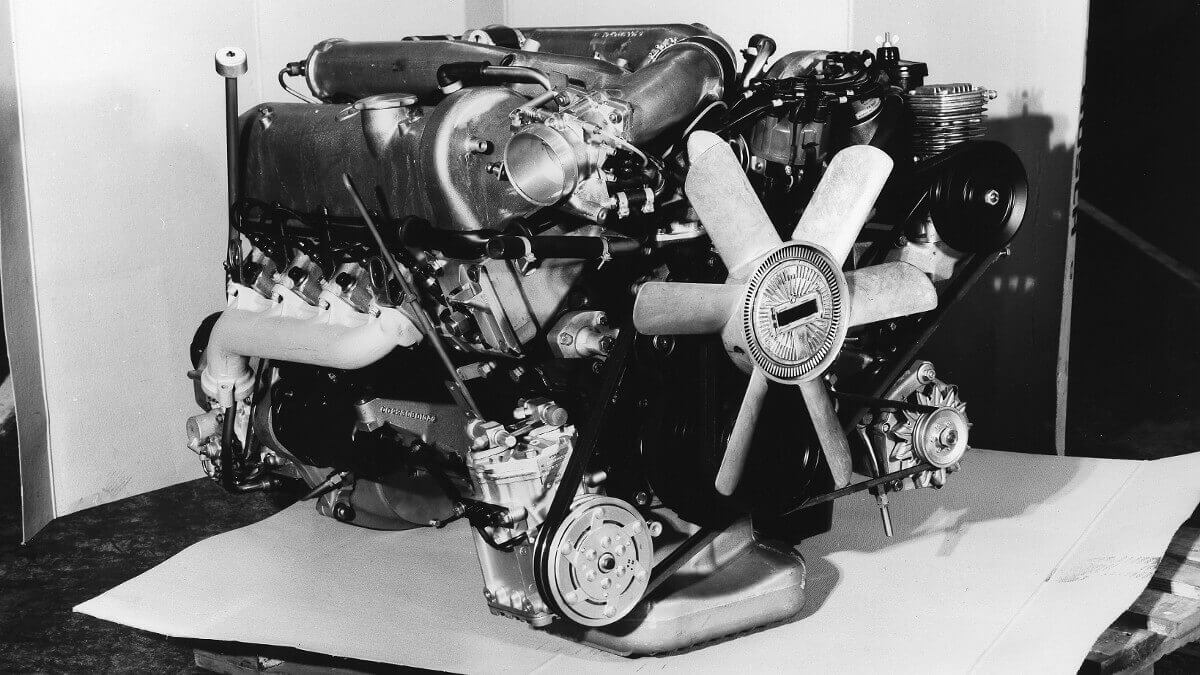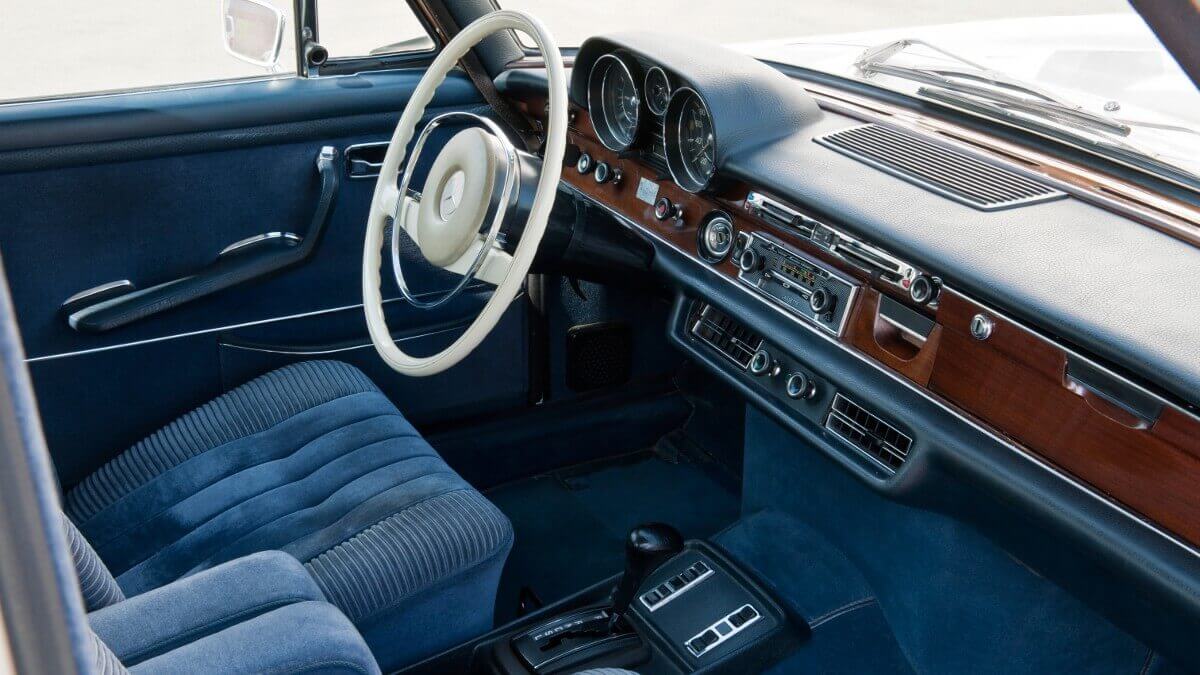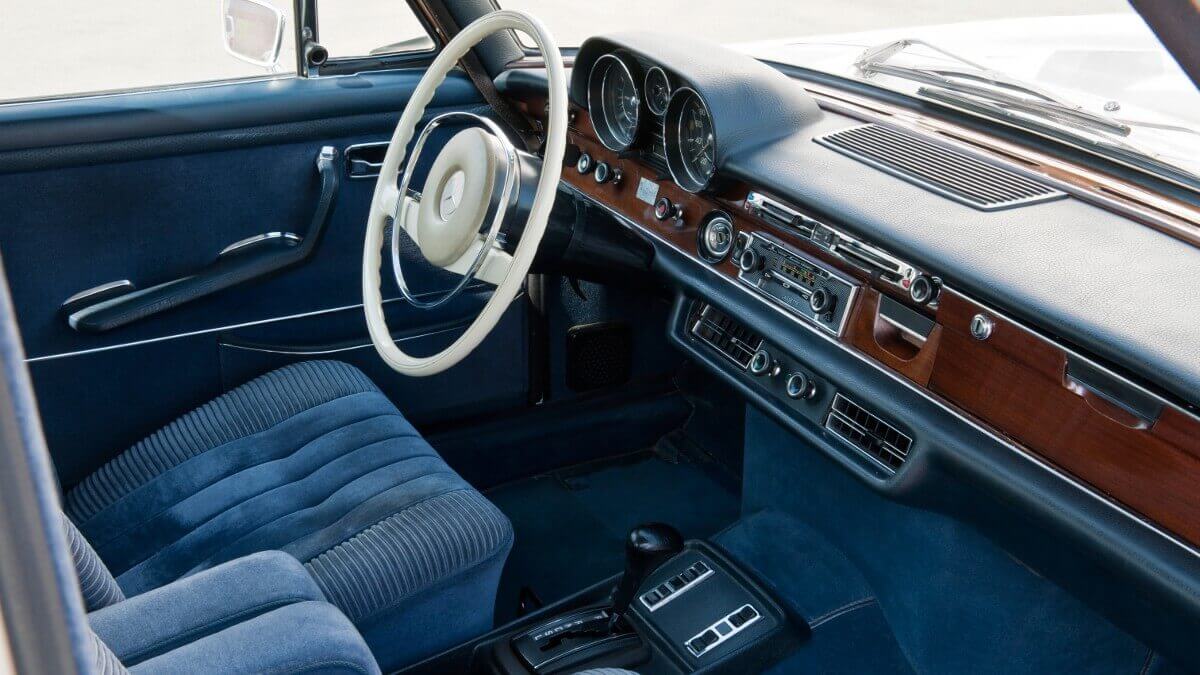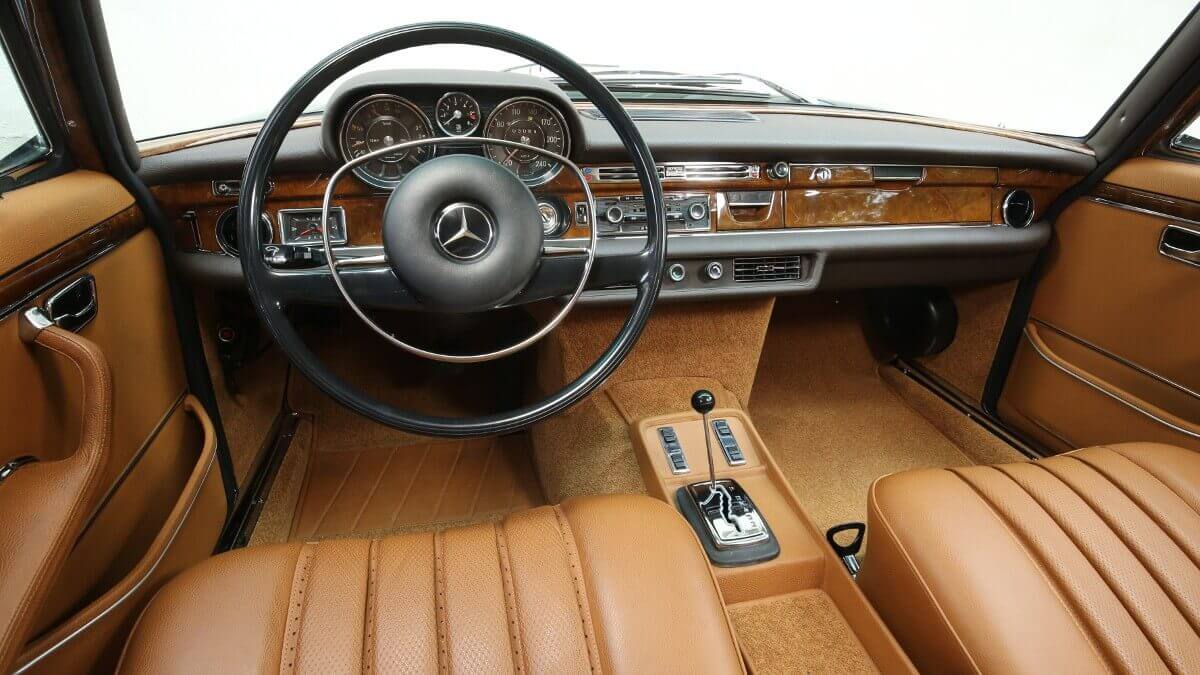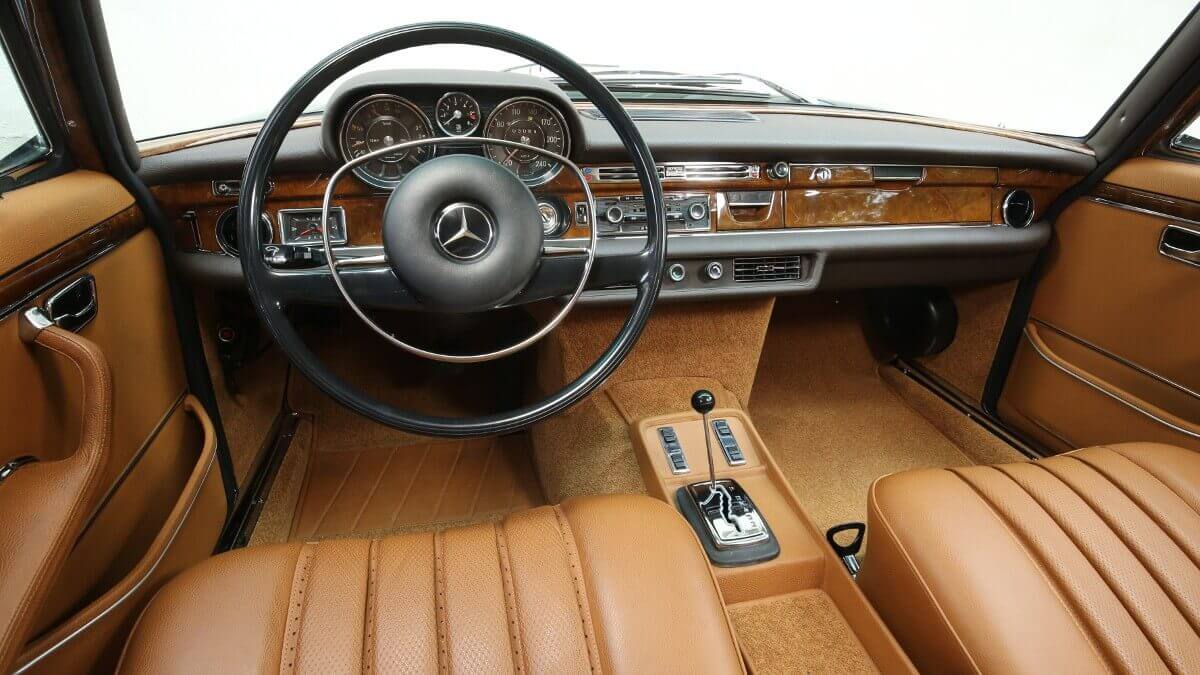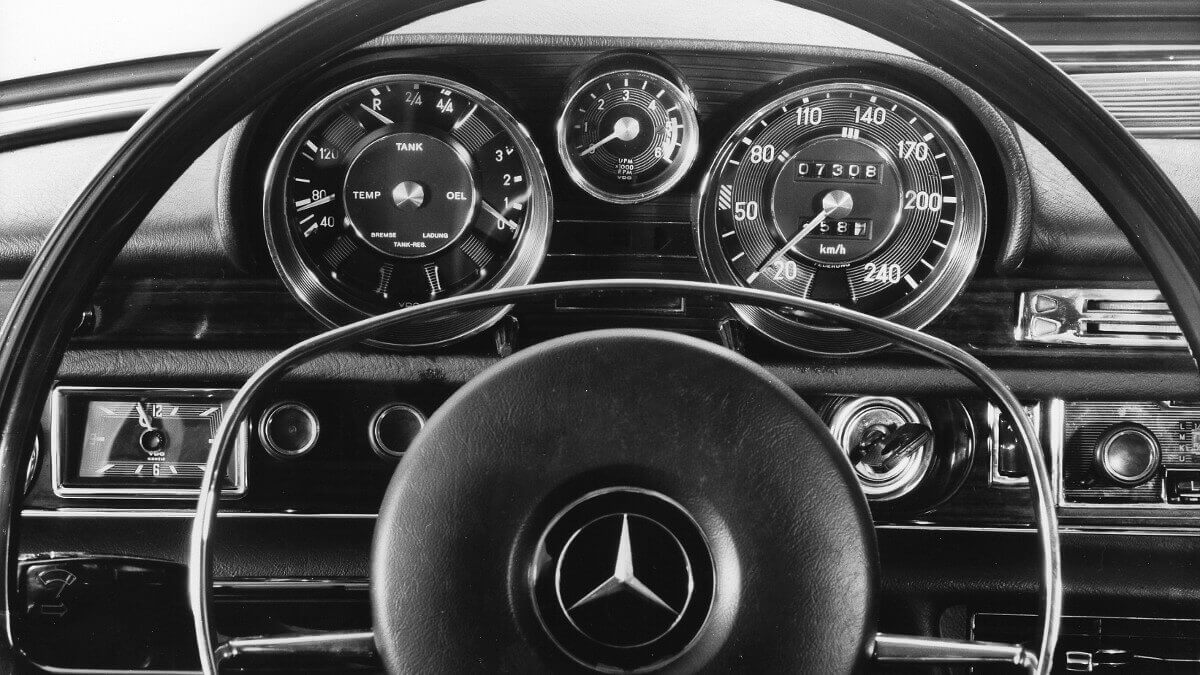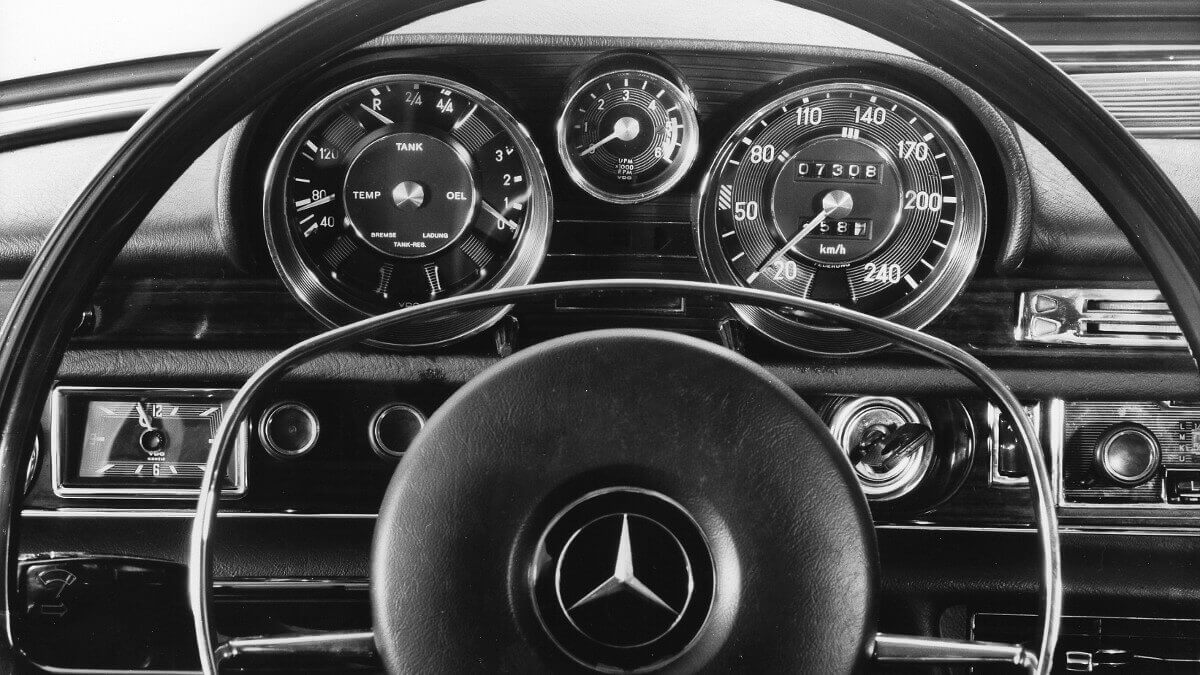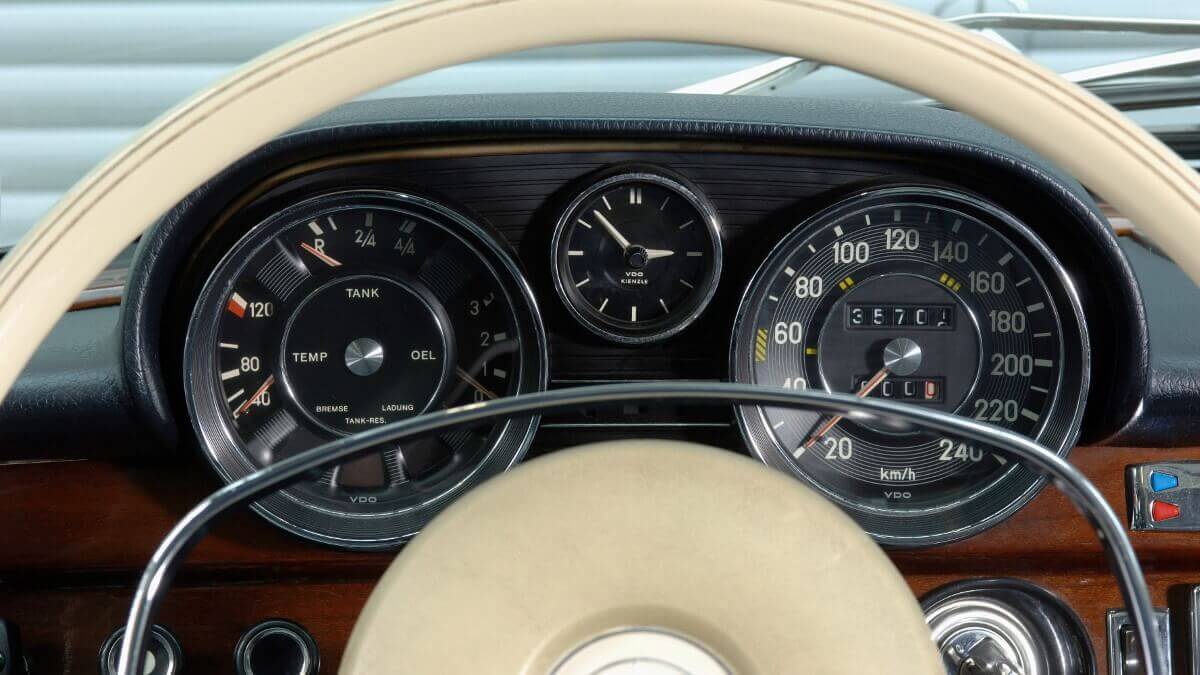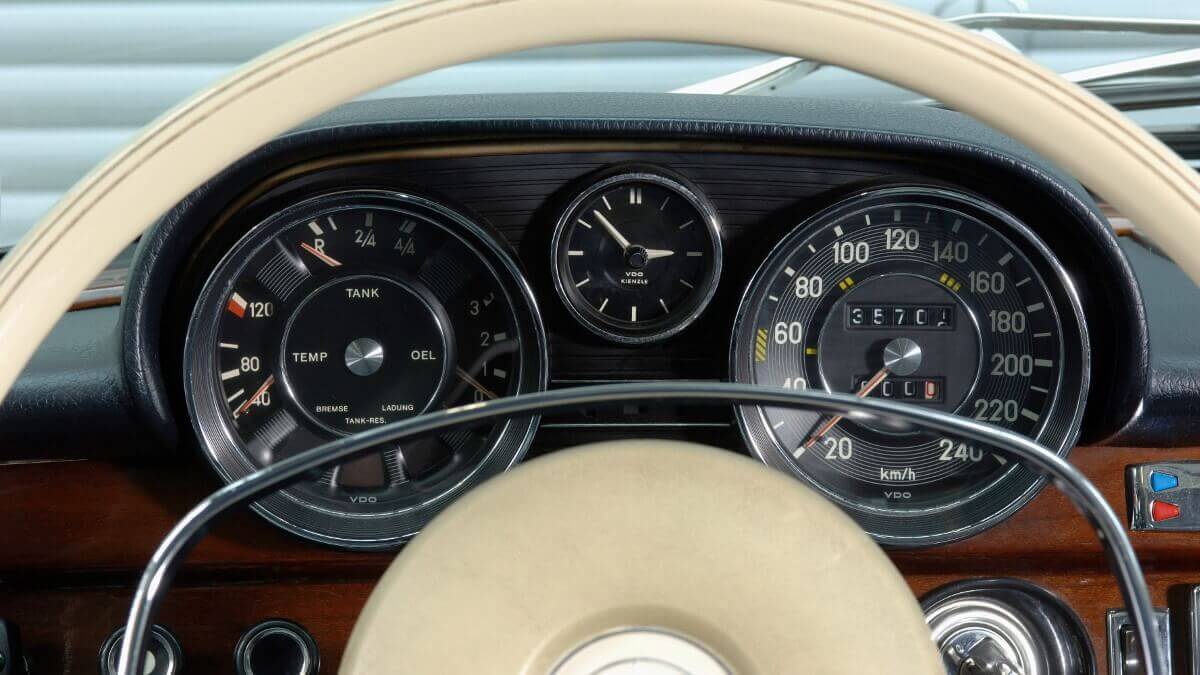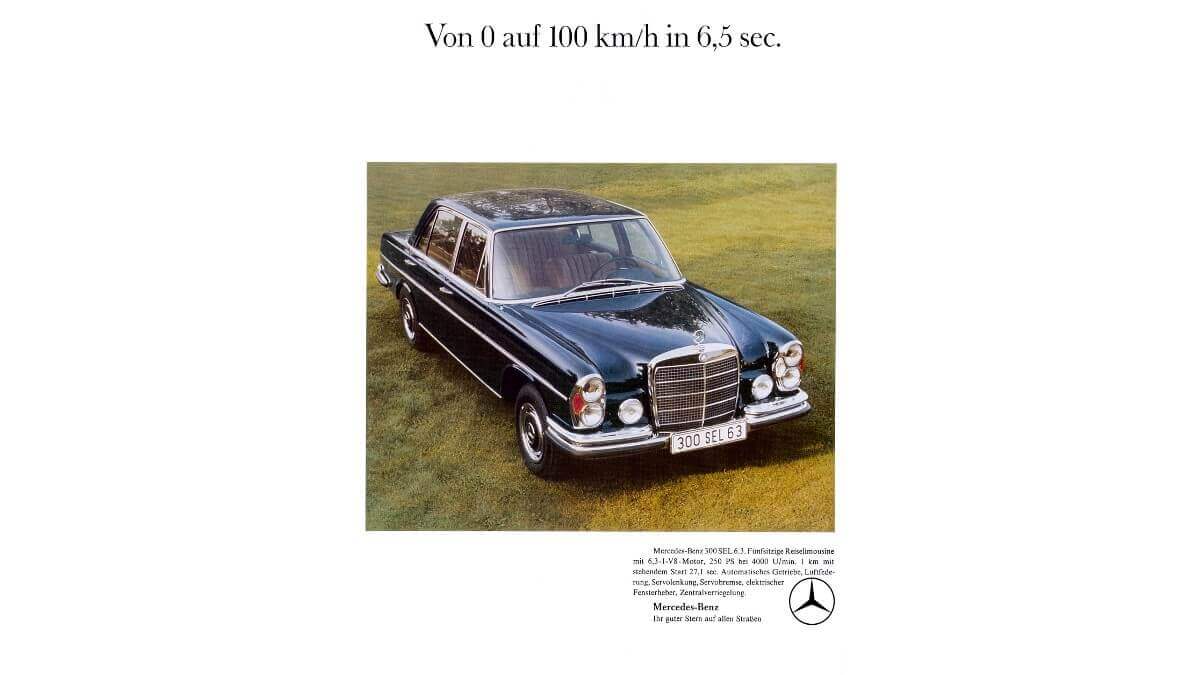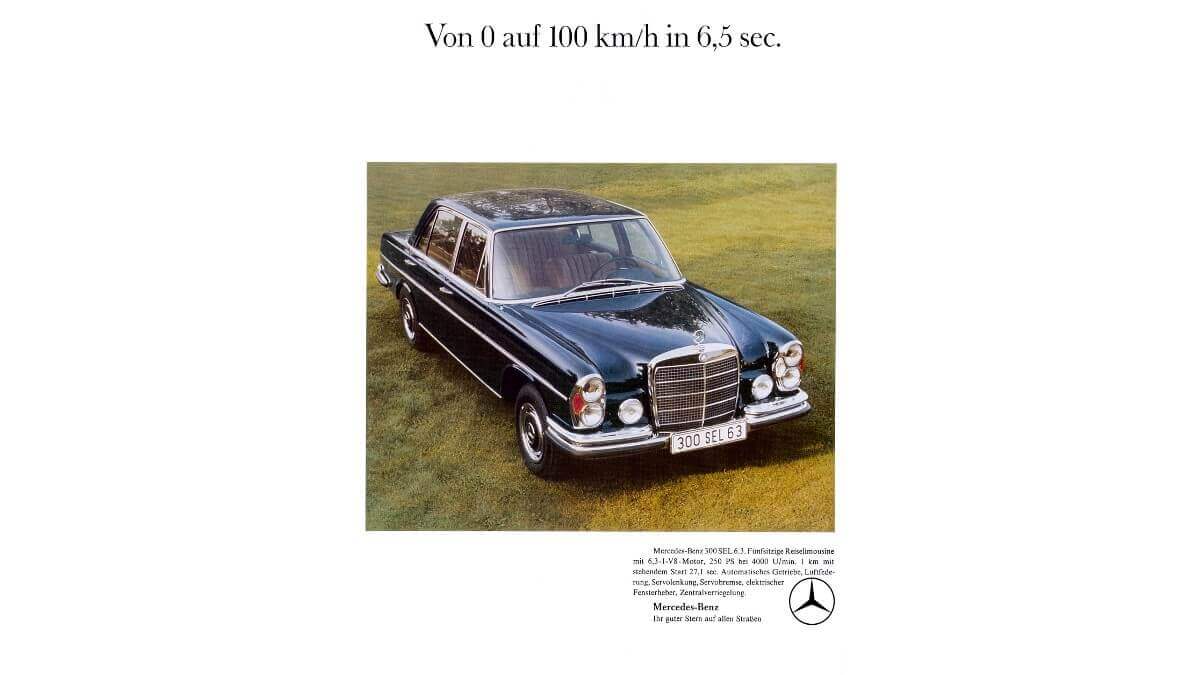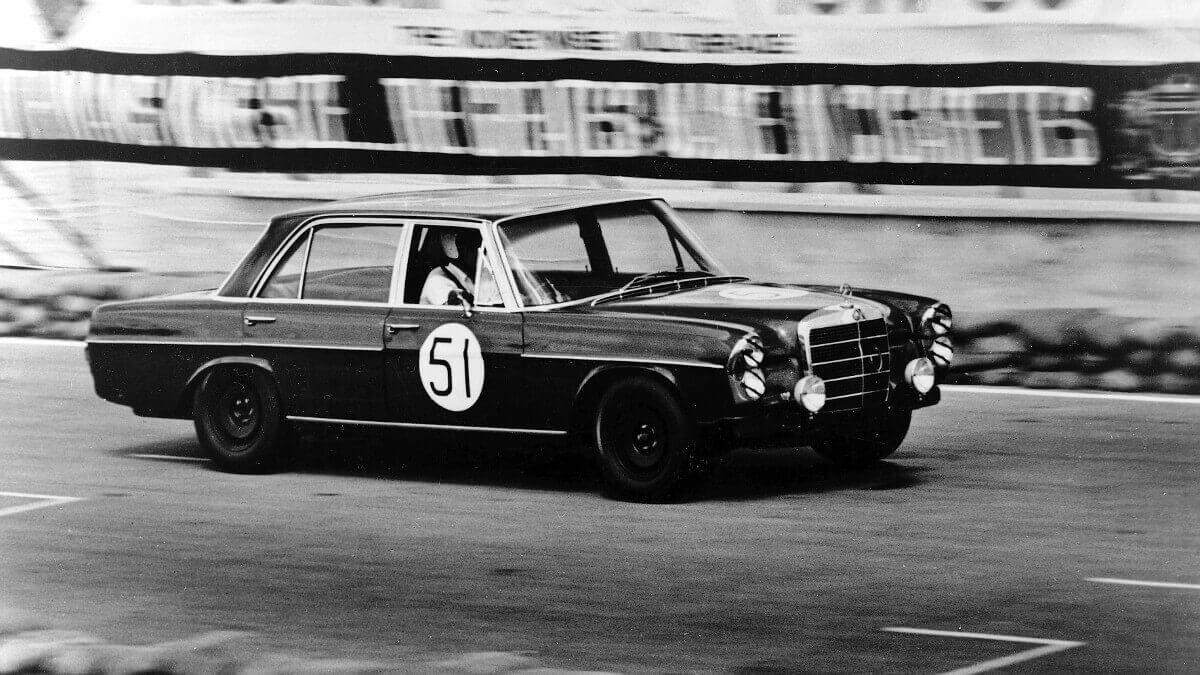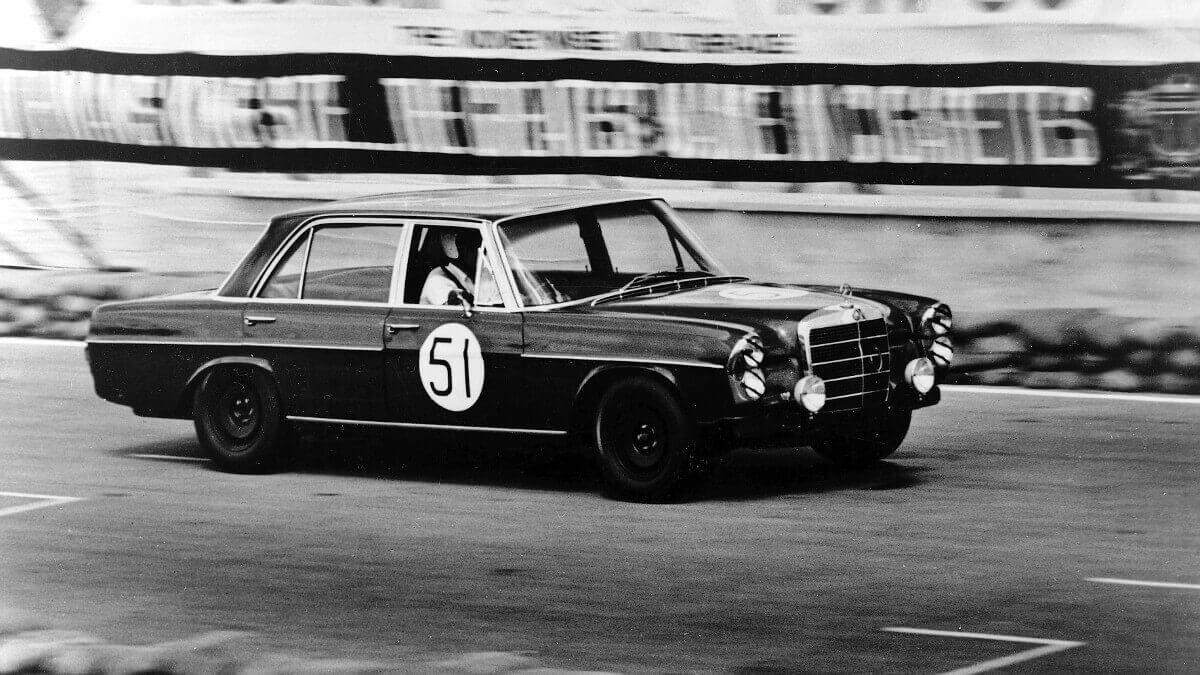 Originally some members of the board of Mercedes-Benz thought that there would be only a very small market for the top of the range 300 SEL 6.3. But in the end the car reached a mark of 6,526 copies built between December 1967 and September 1972. It is the second most built version of model series W 109.

Even in motorsports the big Benz was used – although it never was intended to do so with an upper class sedan. Nevertheless Erich Waxenberger used an only slightly bettered car without bumpers during the 'Guia 101' called six hours race in Portuguese colony Macao in 1969 together with Albert Poon. Both crossed the finish line in first place in their RHD version of the 300 SEL 6.3, which led to more works entries. Later that year Mercedes-Benz entered two cars with bigger displacement of 6.8 litres and a slightly modified third car in the 24 hours of Spa-Francorchamps. But the heavy weight let them eat the tires in no time so all of them were retired before the end of the race. Two years later young tuning company AMG was luckier with their 300 SEL 6.8 'red pig' when they became first in class and second overall in the same event in Belgium.

Today the 300 SEL 6.3 is one of the sought after classics from Mercedes-Benz and gets prices over 80,000 Euros for cars in condition 2 or better. Its successor, the 450 SEL 6.9 only came along in 1975 after the oil crisis.

Pictures: Mercedes-Benz