Automotive
50 Years of Maserati Bora
At the 1971 Geneva Motor Show, Maserati shocked the experts. For the first time in the history of the brand, a road sports car with a mid-engine was shown. As a subsidiary of Citroën, the Modenese manufacturer was doing well financially at the time. New developments were no problem. So the new Bora was quite rightly in the spotlight at the Geneva Motor Show. On March 11, the cloth lifted and a wedge-shaped coupé emerged from underneath. Giorgetto Giugiaro, who had set up his own design company Italdesign in 1968, was responsible for the design. He integrated folding pop-up headlights, which were very much in demand at the time, into the flat front end. Behind the doors were side windows and a large glazed tailgate. This created the impression of a classic trunk. Another unusual feature was the roof, which was finished in unpainted stainless steel.
V8 engine with 4.7 (later 4.9) liters displacement
As early as the late 1960s, Maserati had asked Giugiaro for this Project 117. The aim was to transfer the mid-engine concept from motorsport to the road. Up to that point, there had been only a few truly exotic cars like the De Tomaso Mangusta or the Lamborghini Miura with this engine arrangement. However, the Bora was deliberately more of a dignified GT sports car for long travels and less of a wild supercar. Behind the two passengers sat a specially developed 4.7-liter V8 engine with 228 kW/310 hp. In combination with the five-speed transmission, the rear axle differential and the rear suspension, the power unit forms a removable, rubber-mounted driving stool. Maserati quoted 6.5 seconds for the sprint to 62 mph. In 1976, the displacement was increased to 4.9 liters and the power to 243 kW/330 hp. This also increased the topspeed from 260 to 265 kph (161.5 to 164.6 mph). For the first time, Maserati used independent suspensions all around in a road sports car.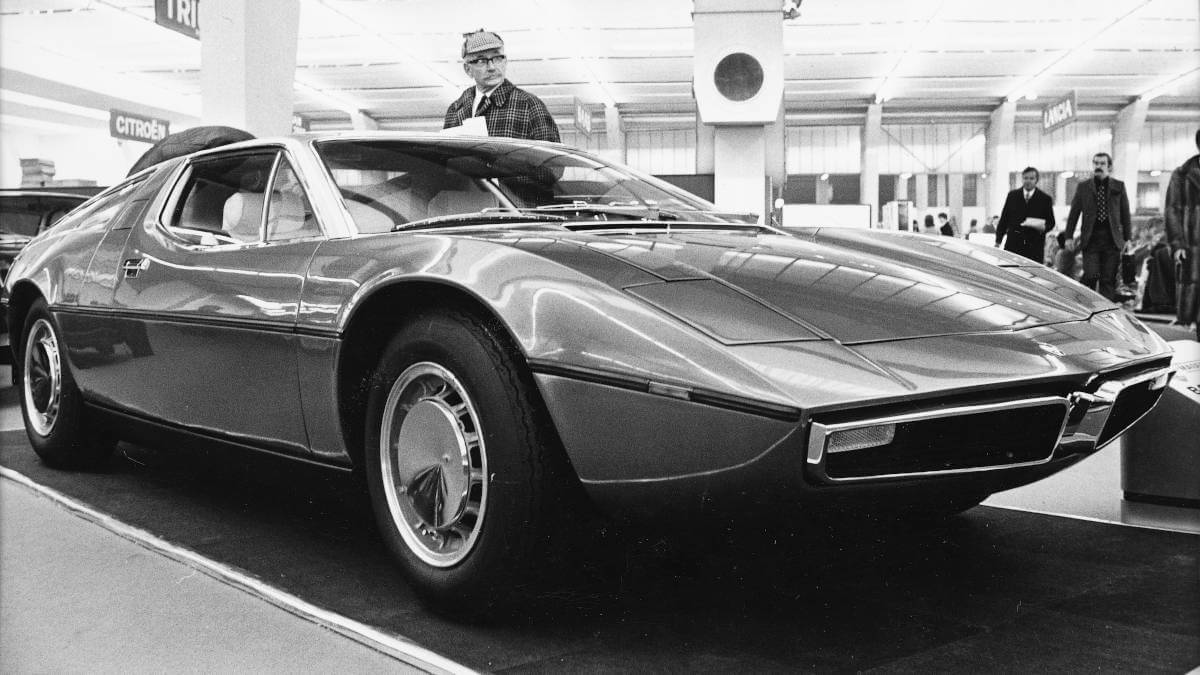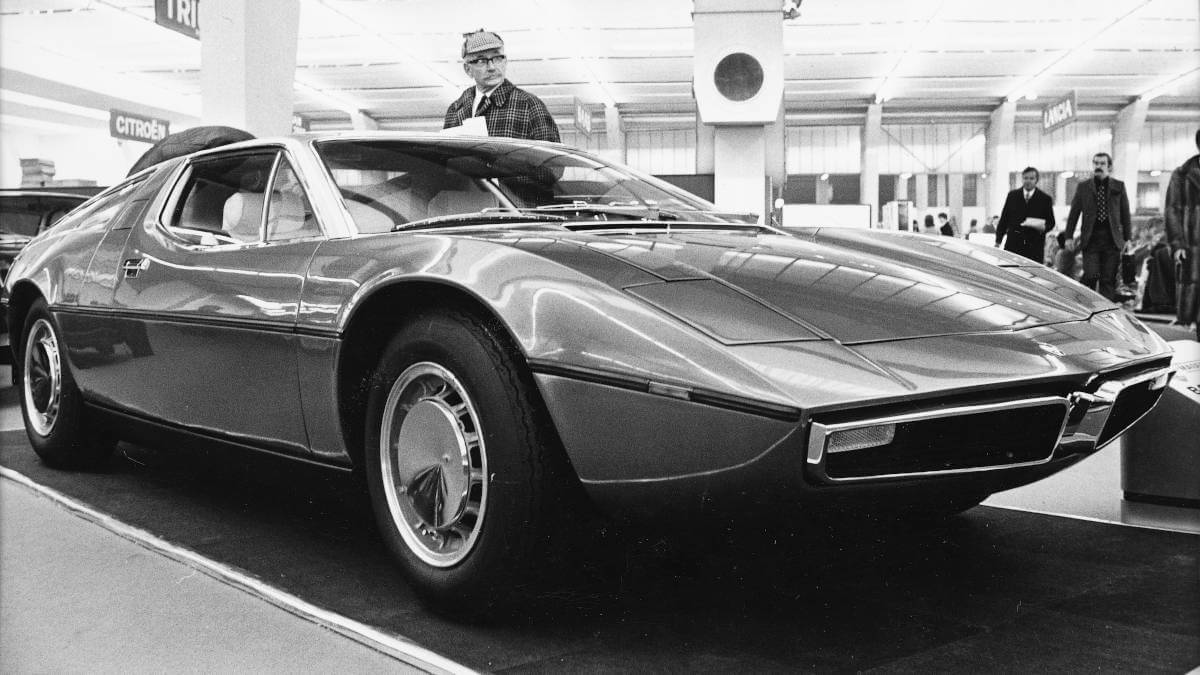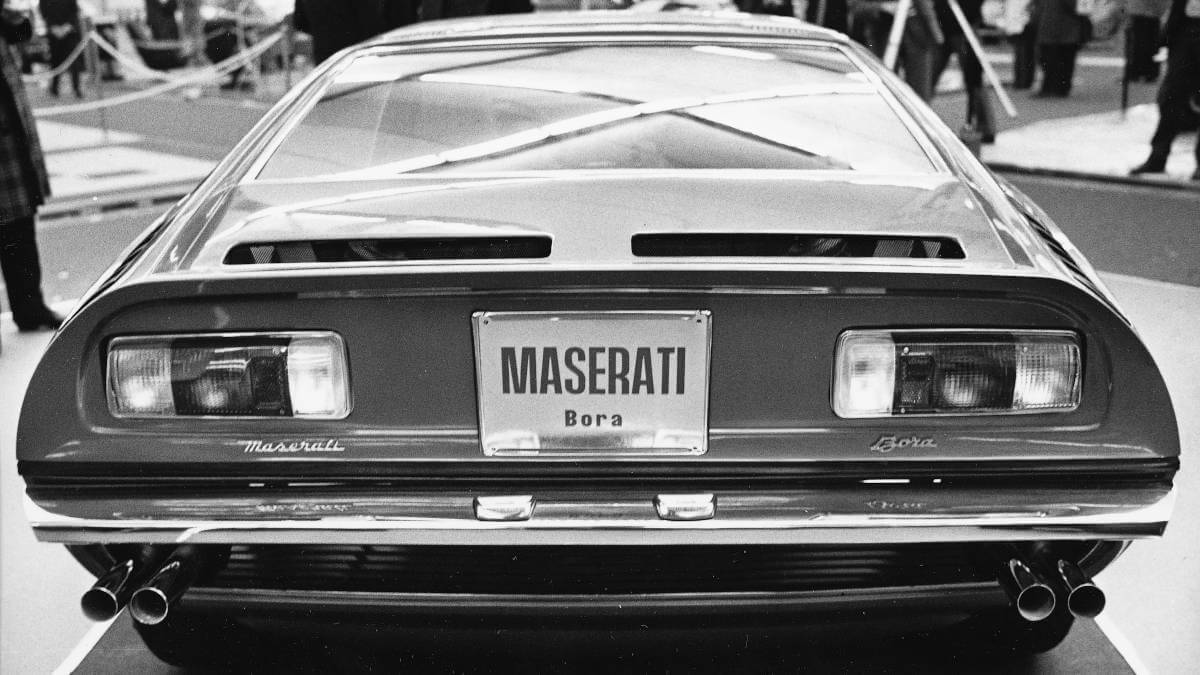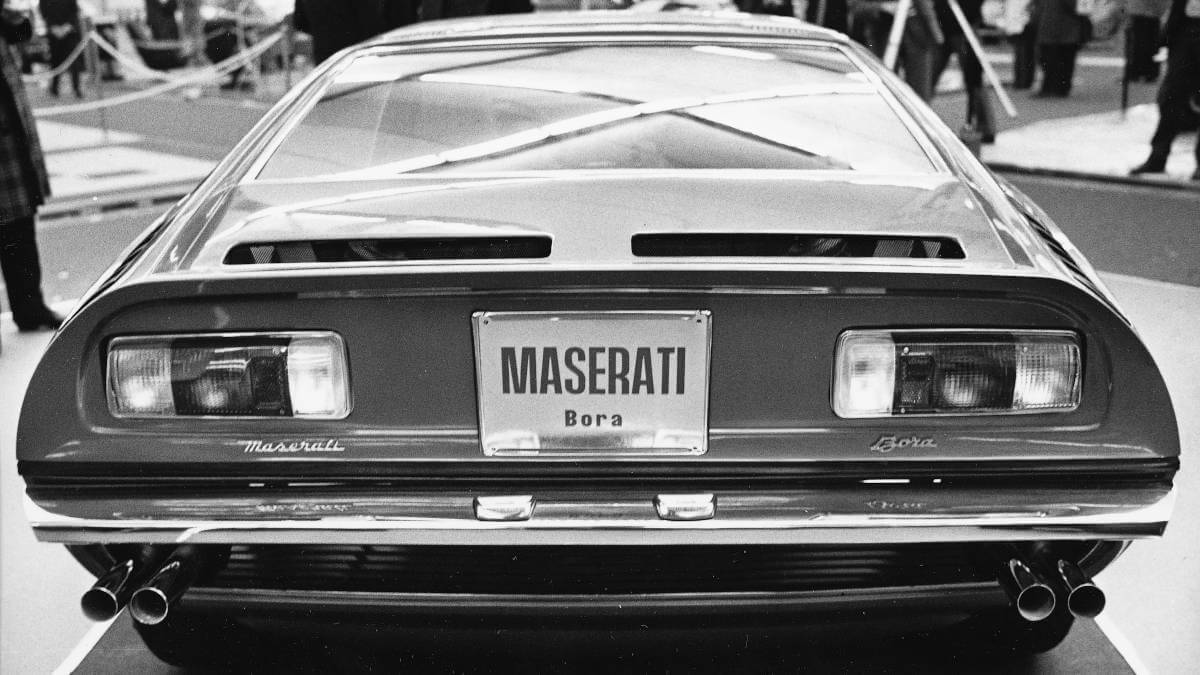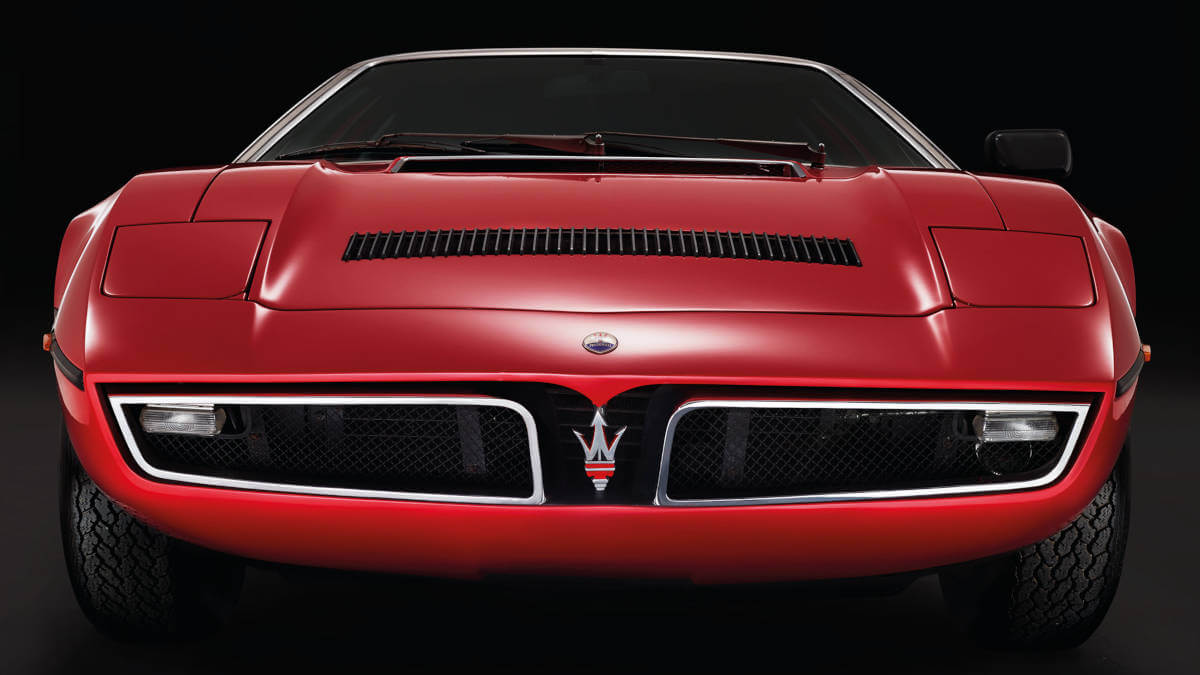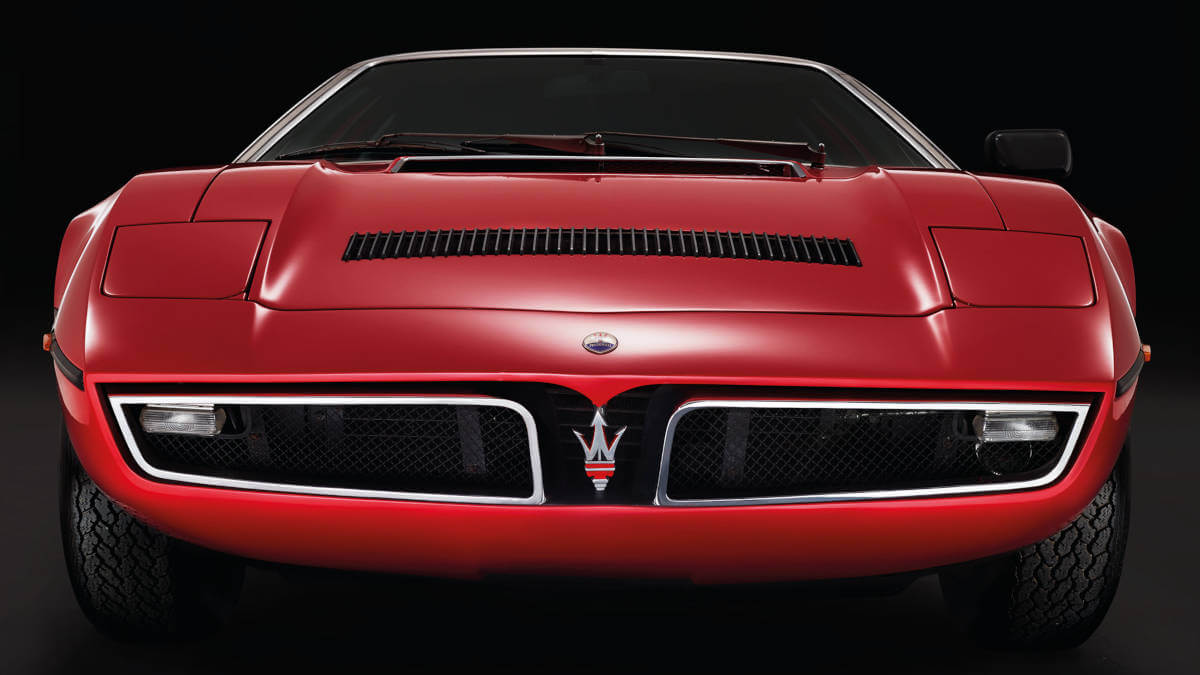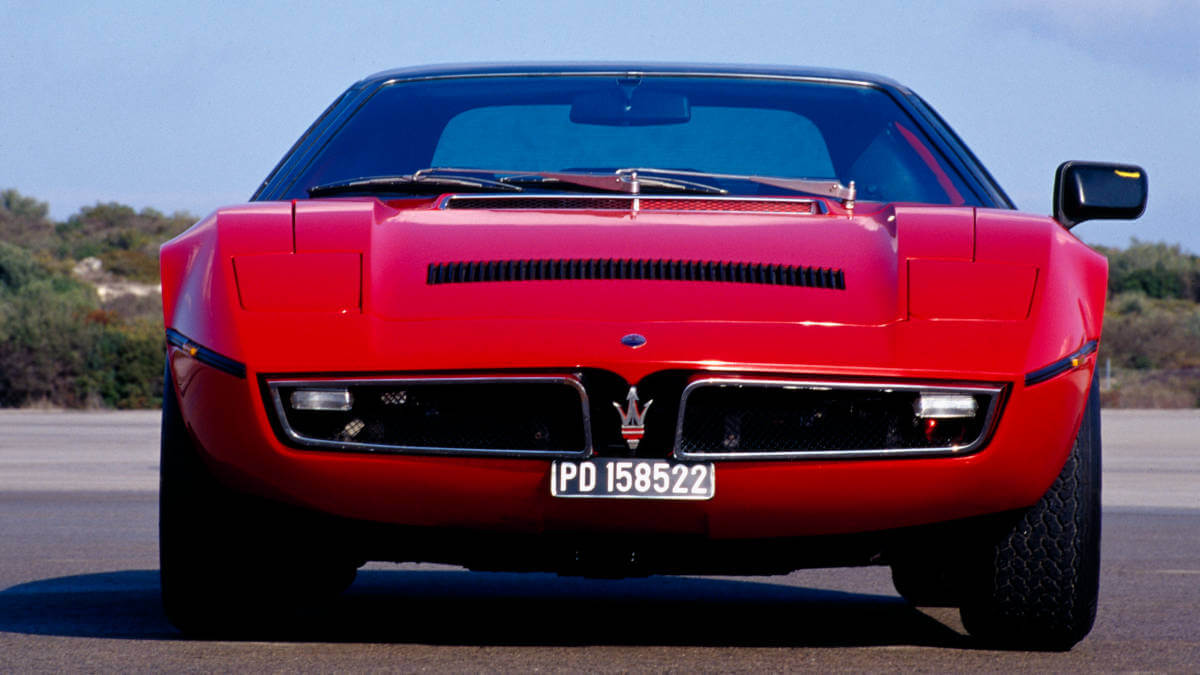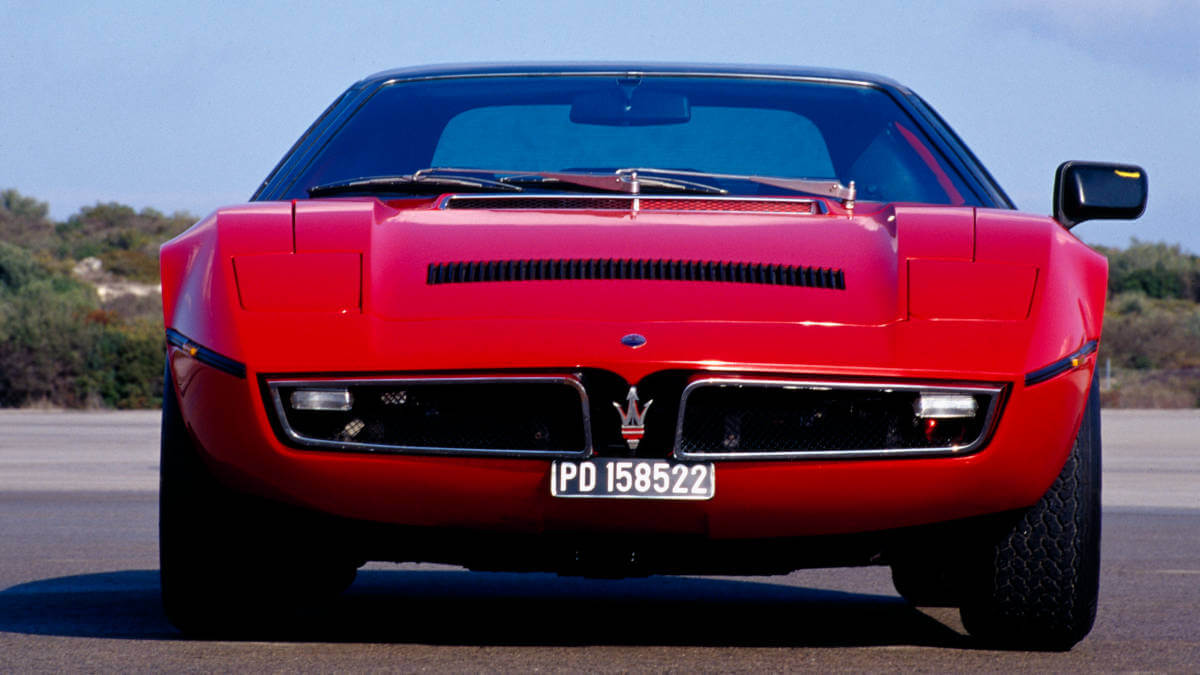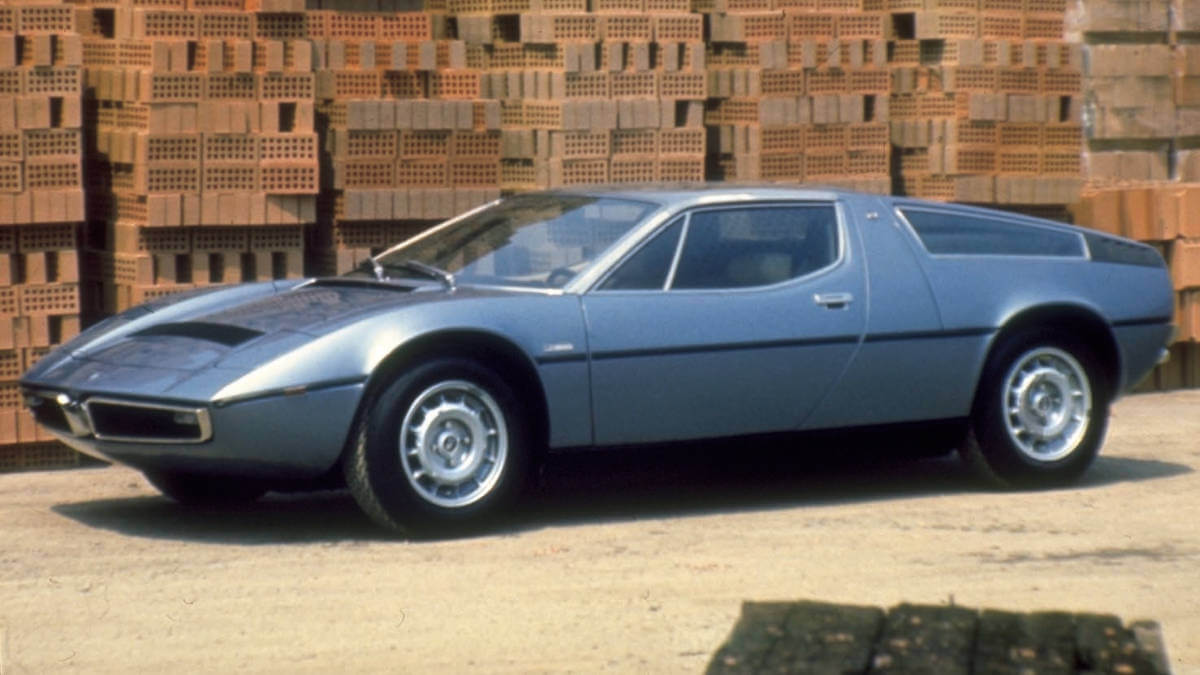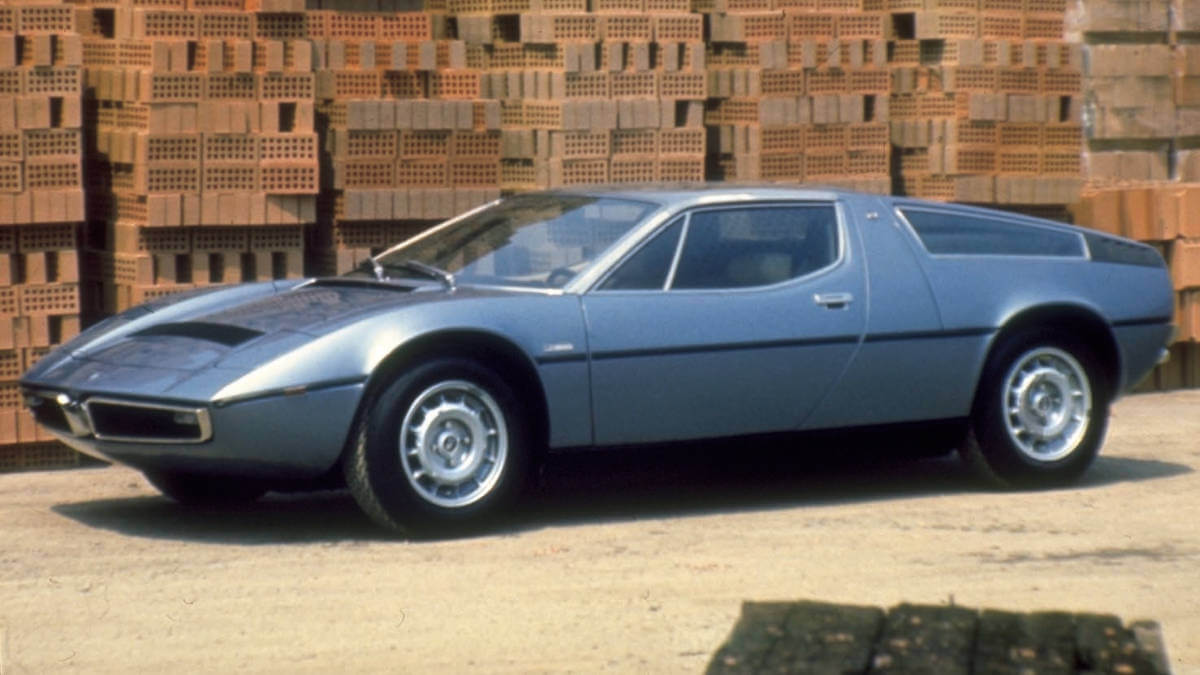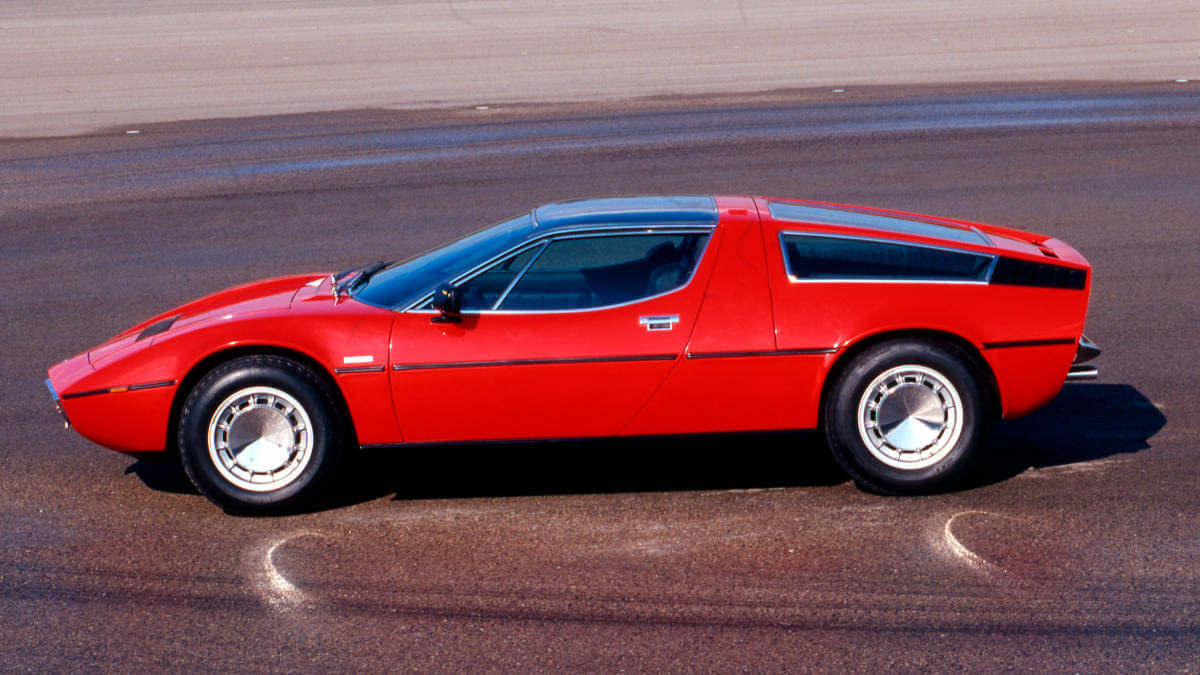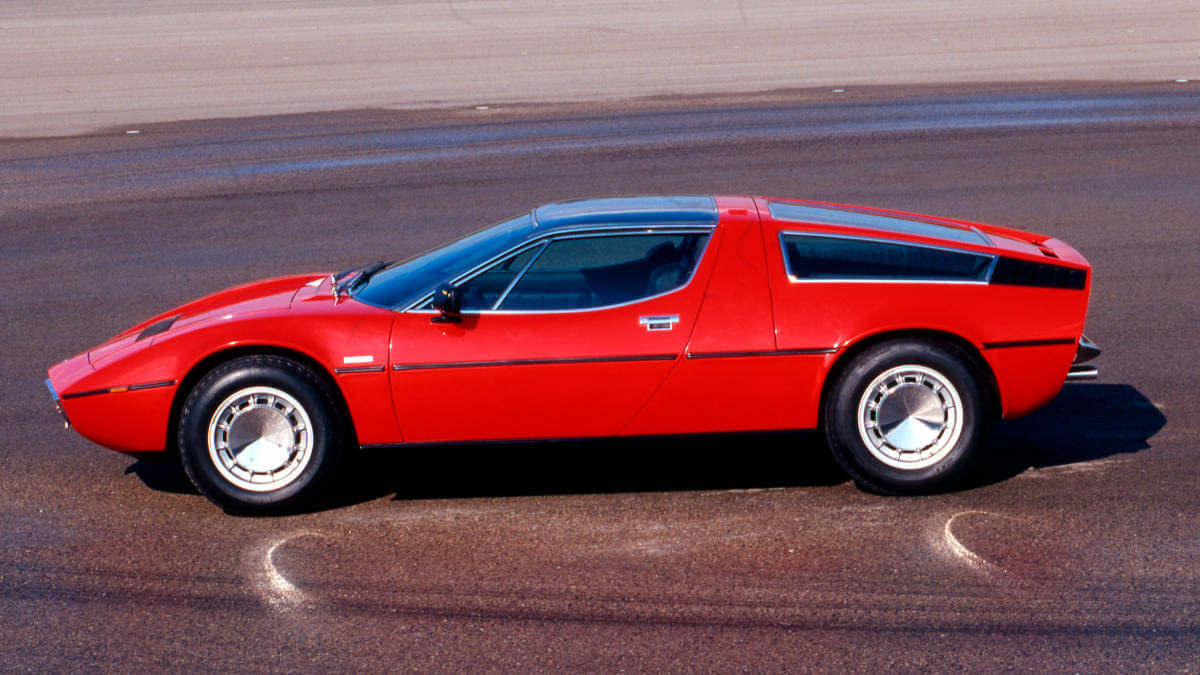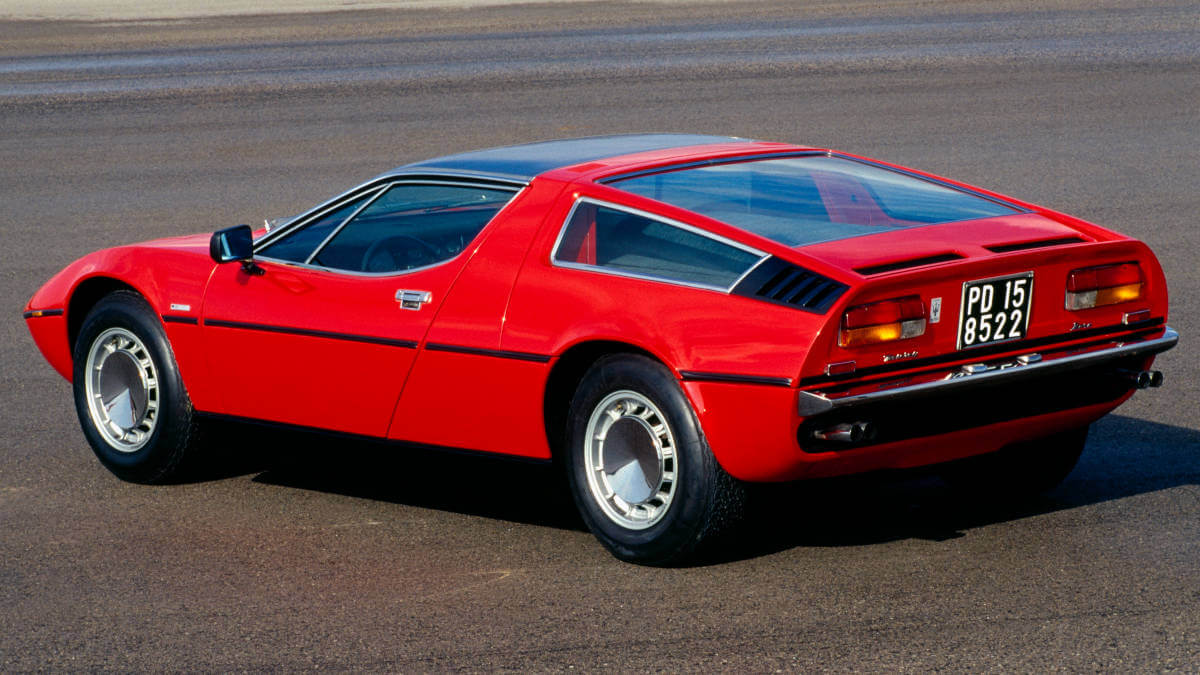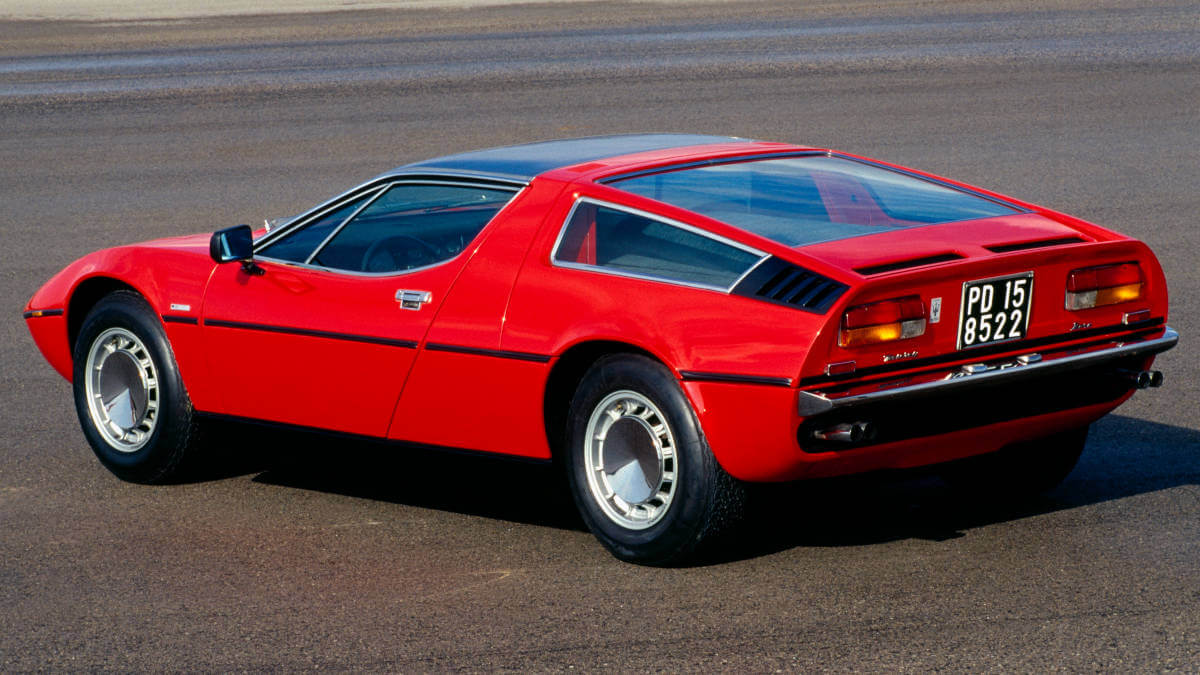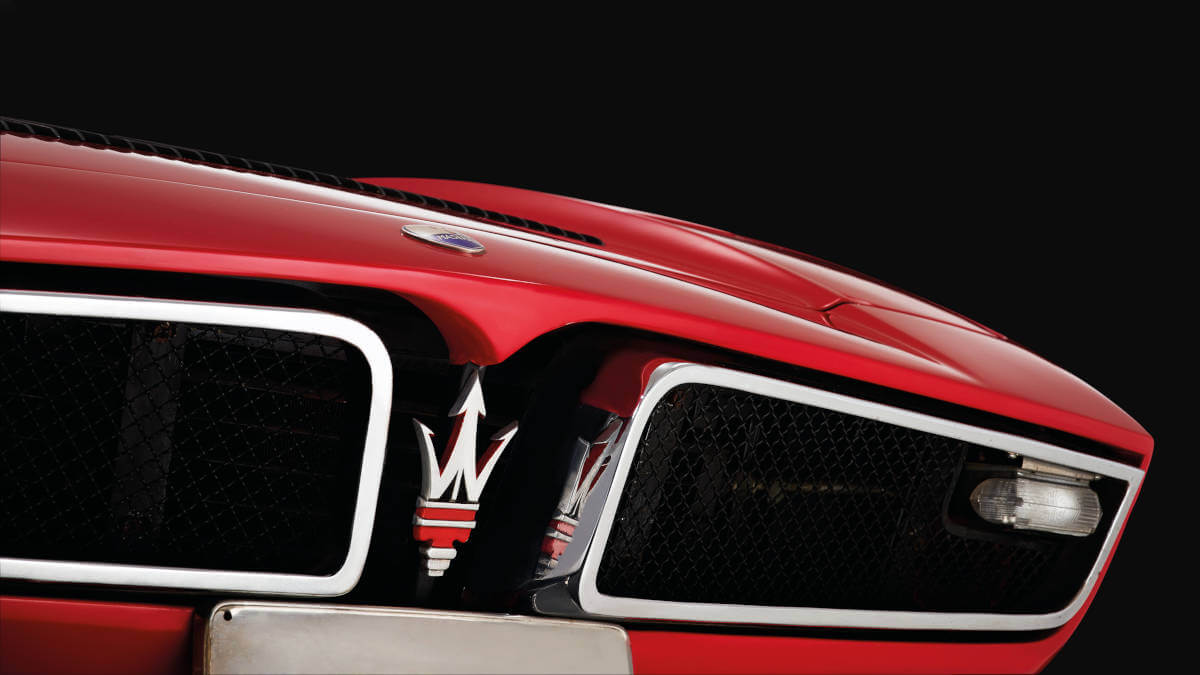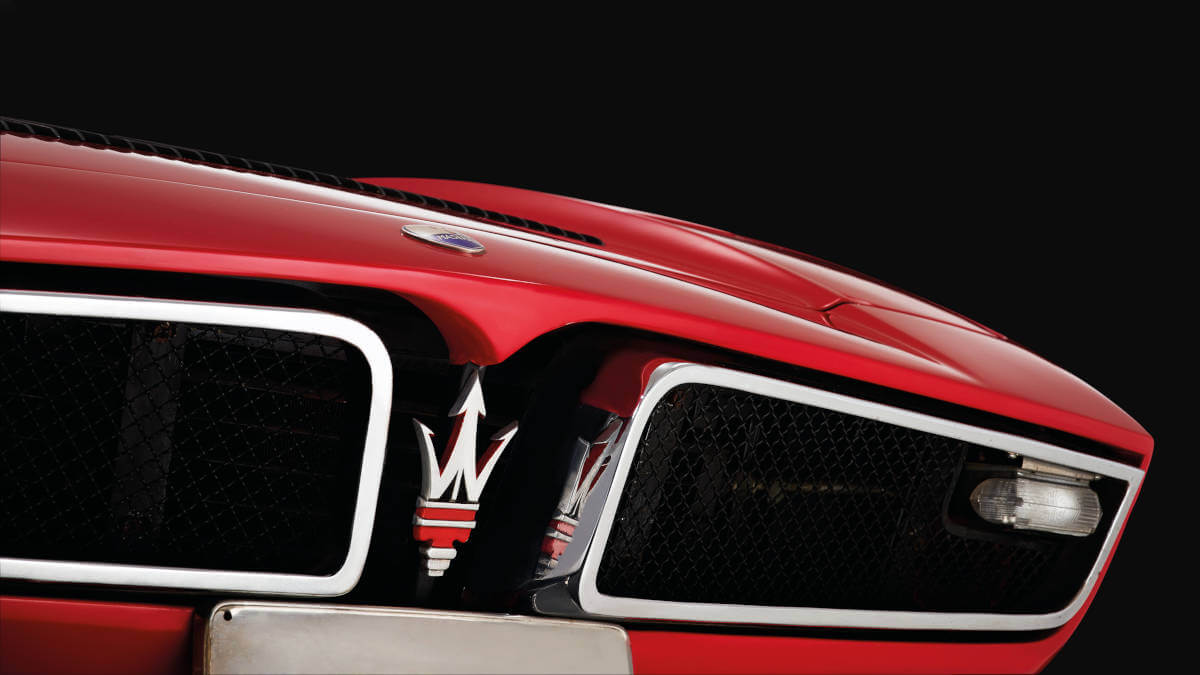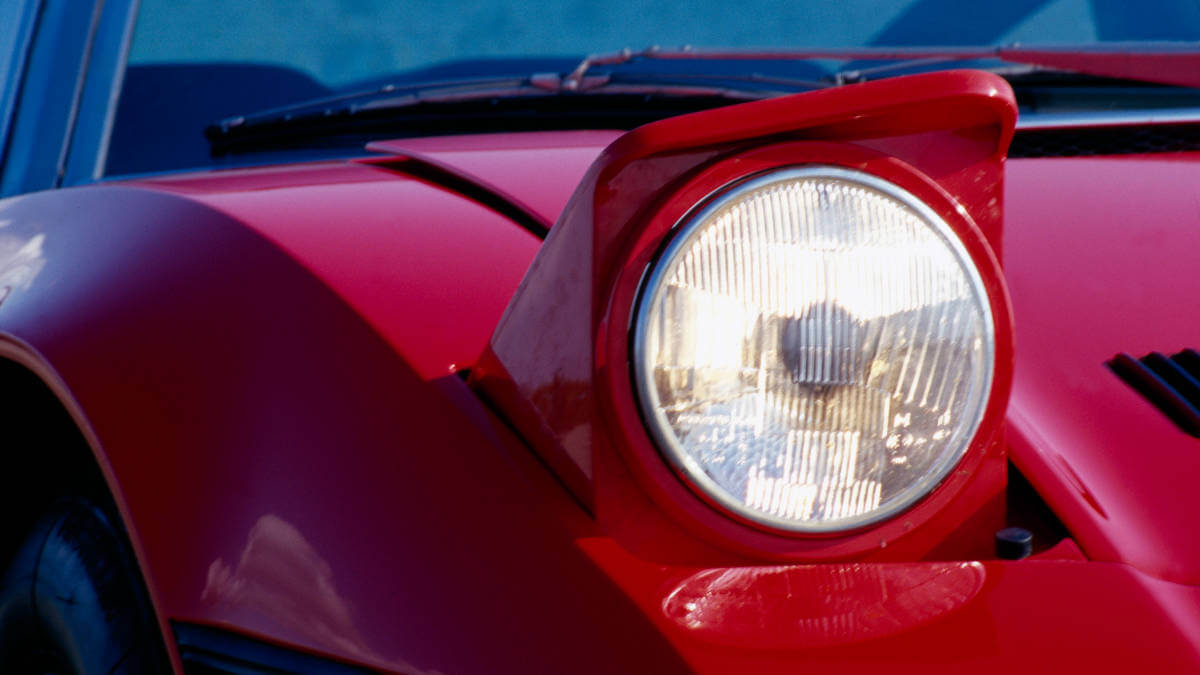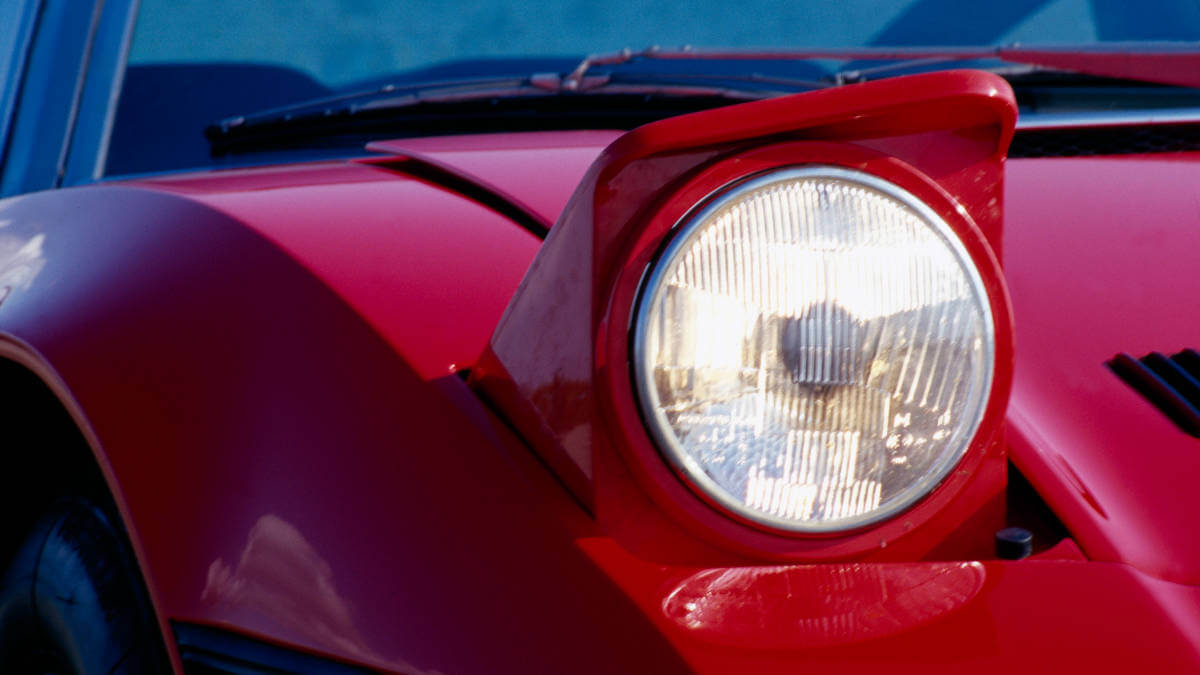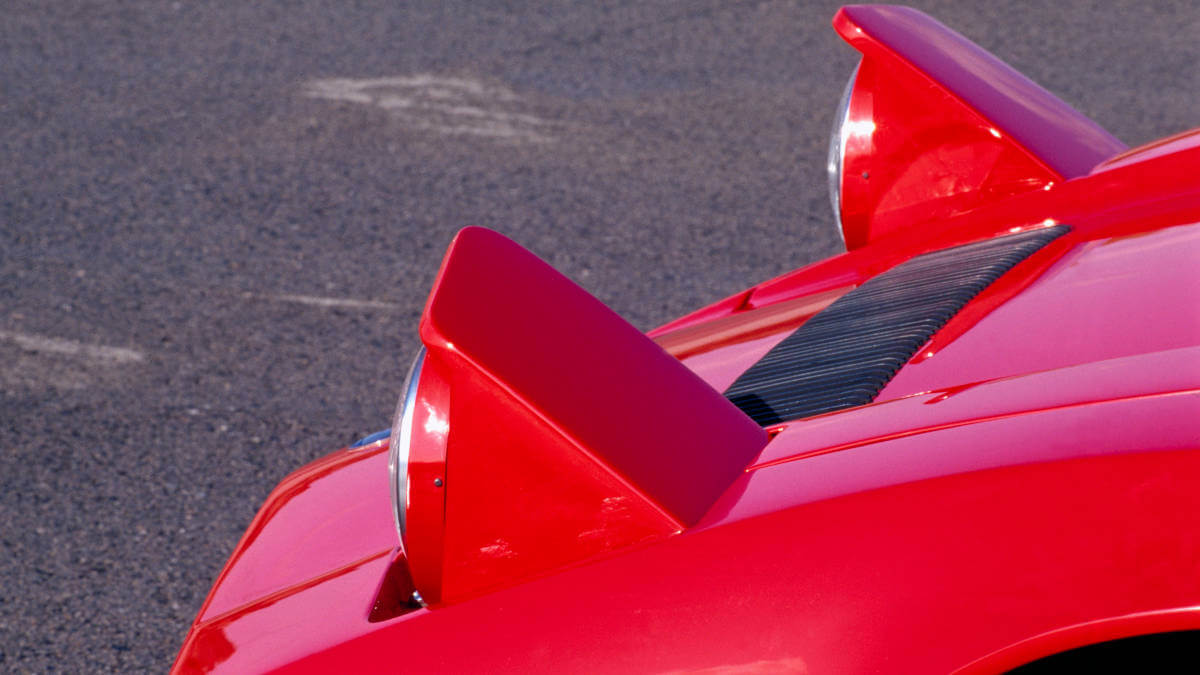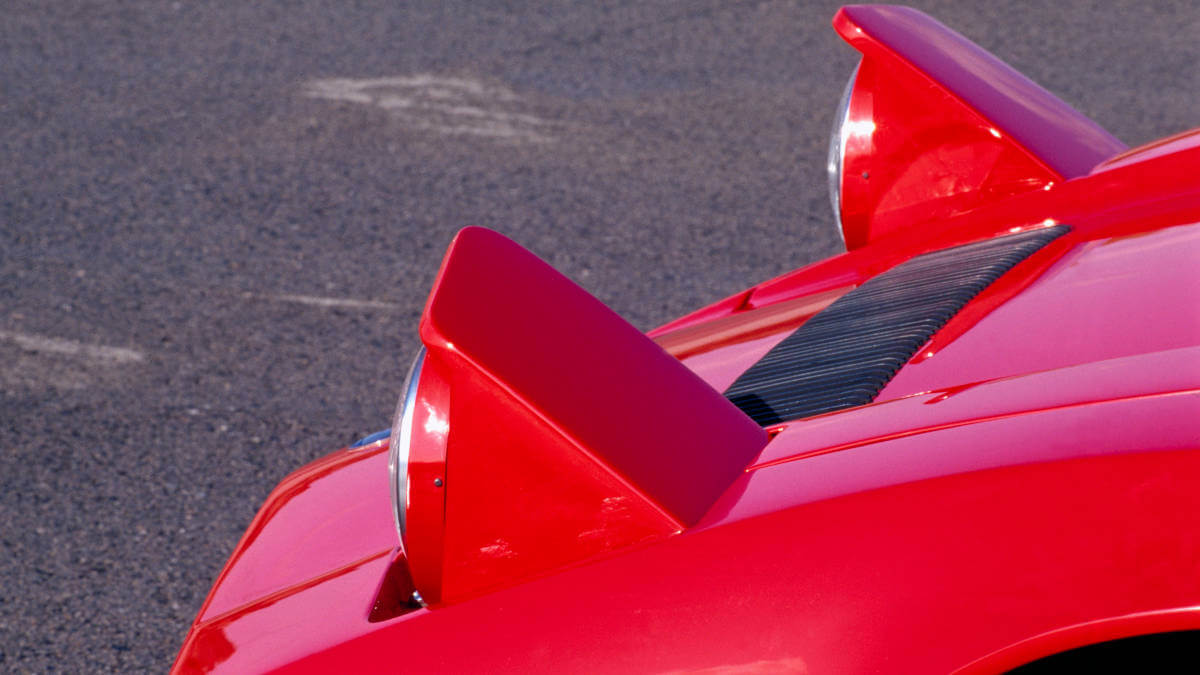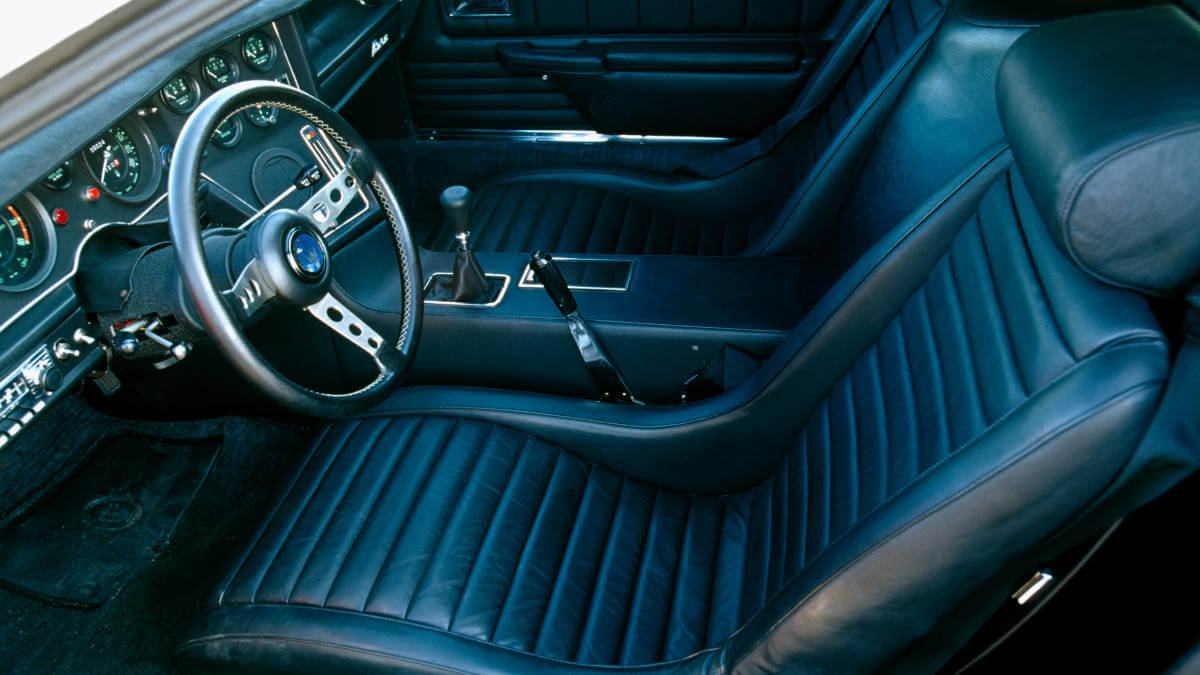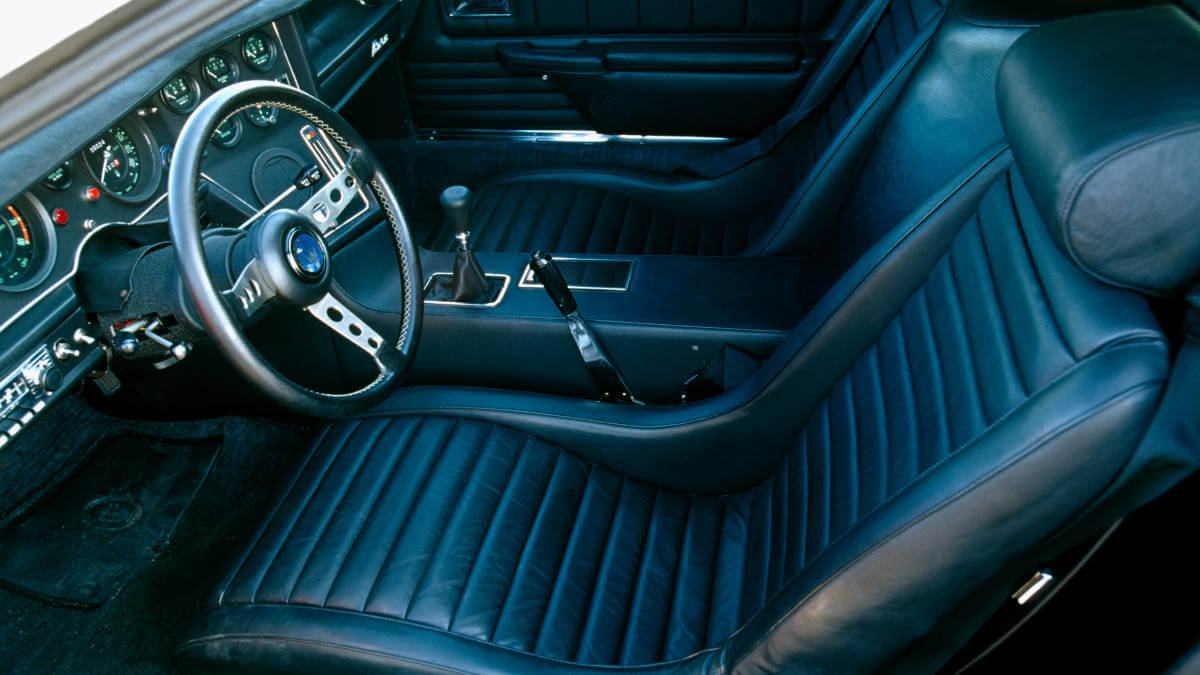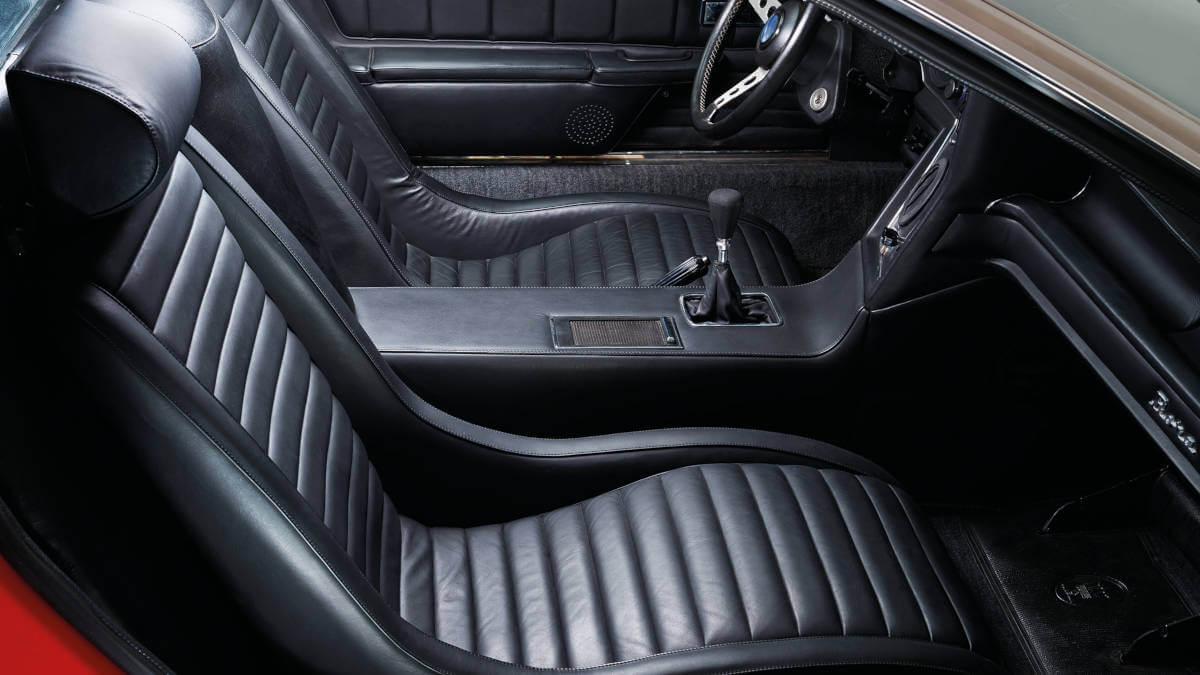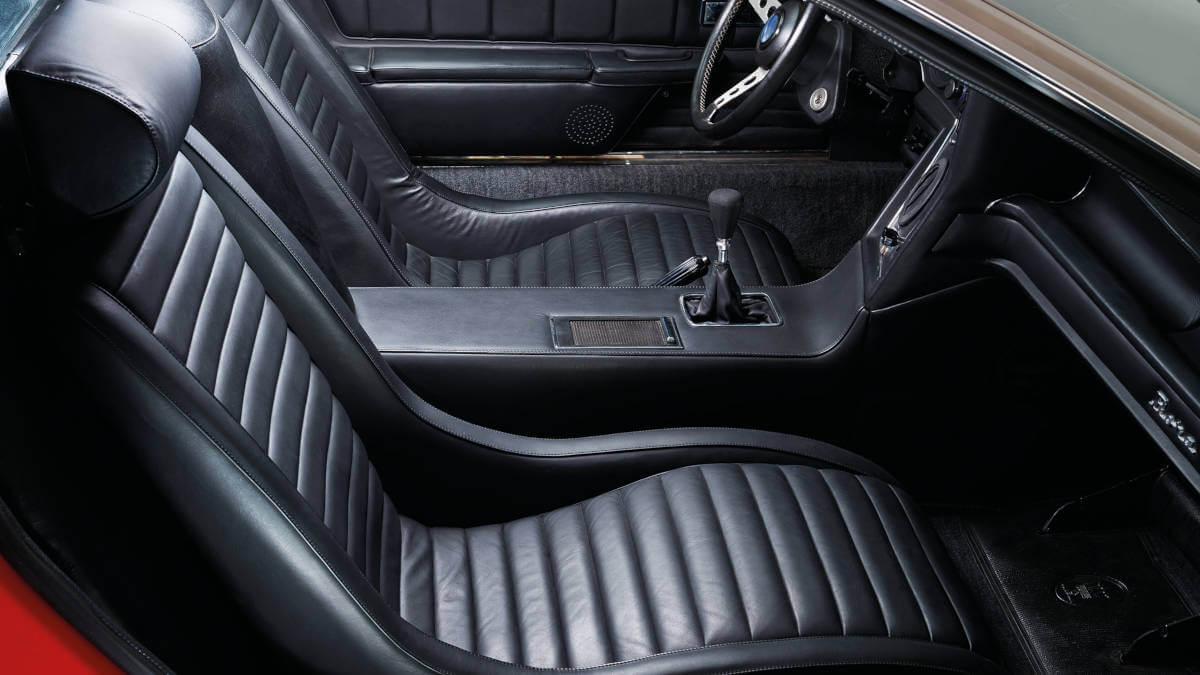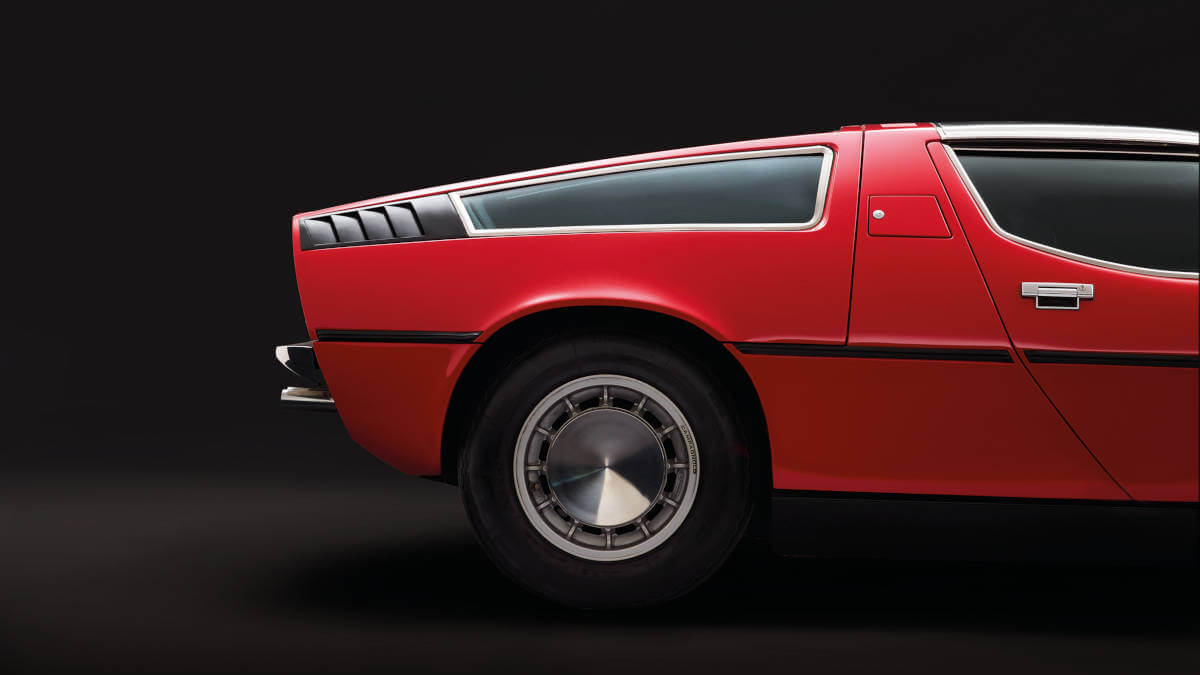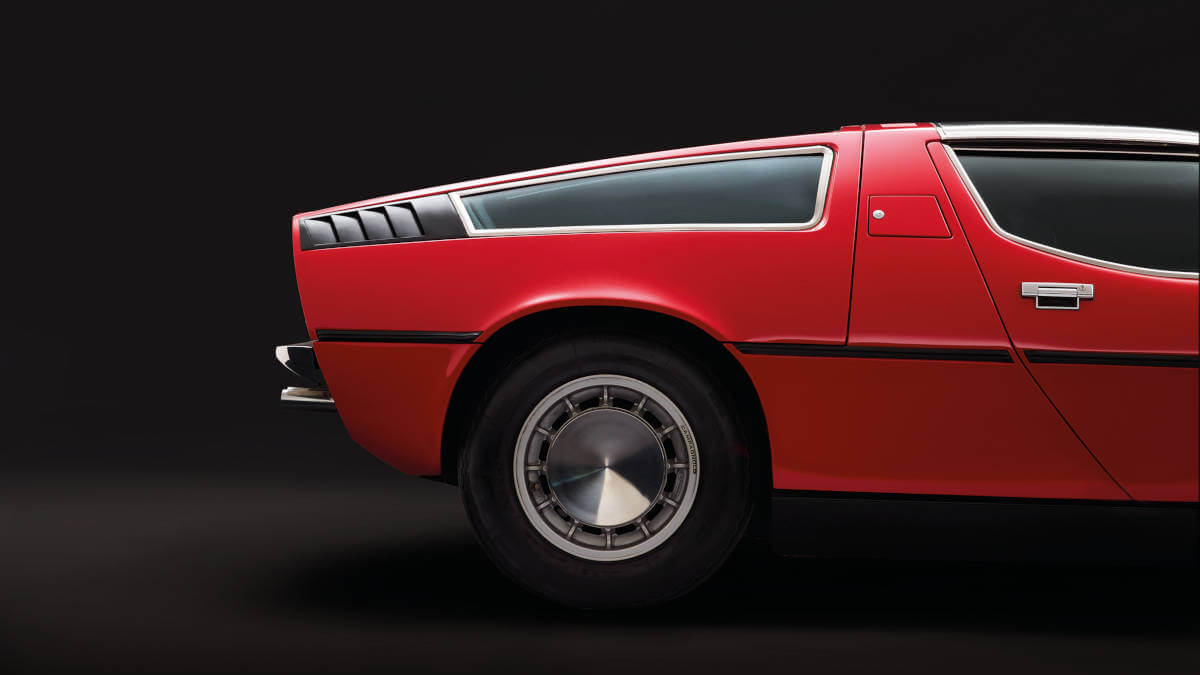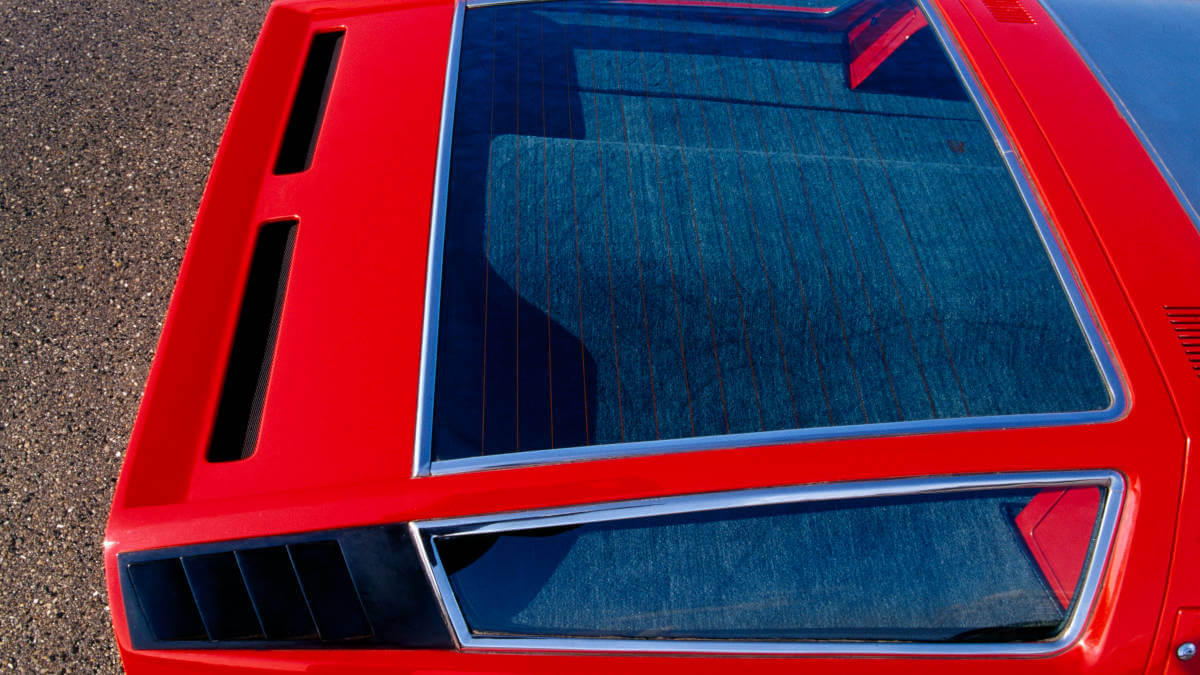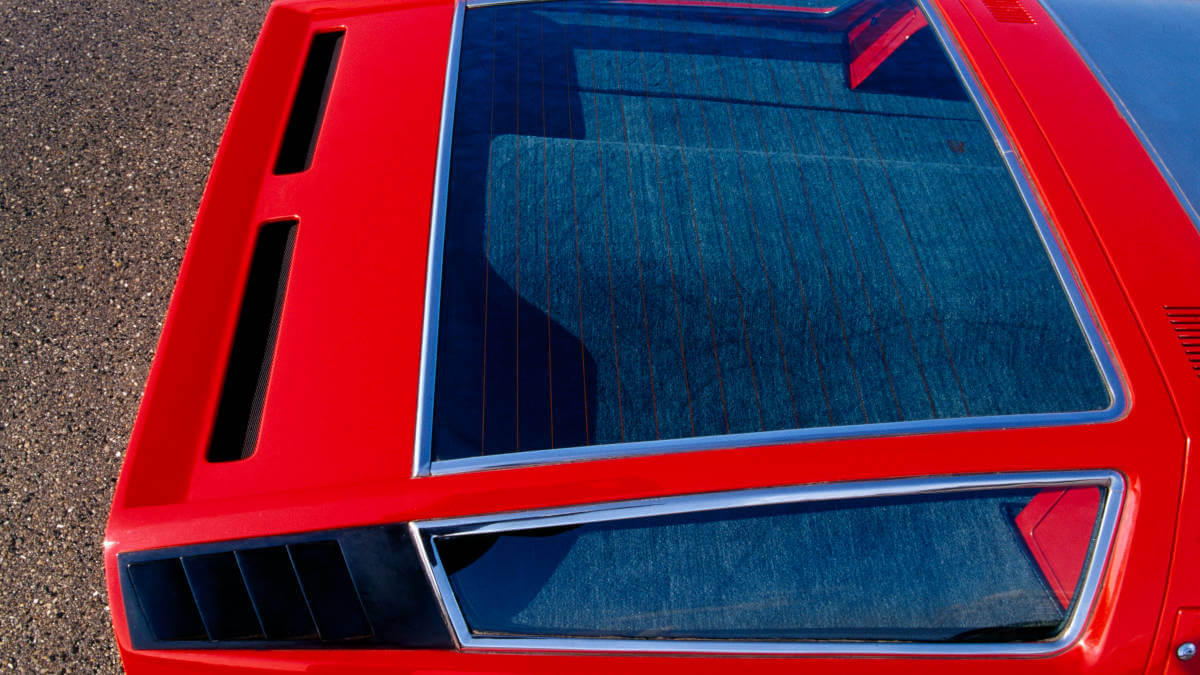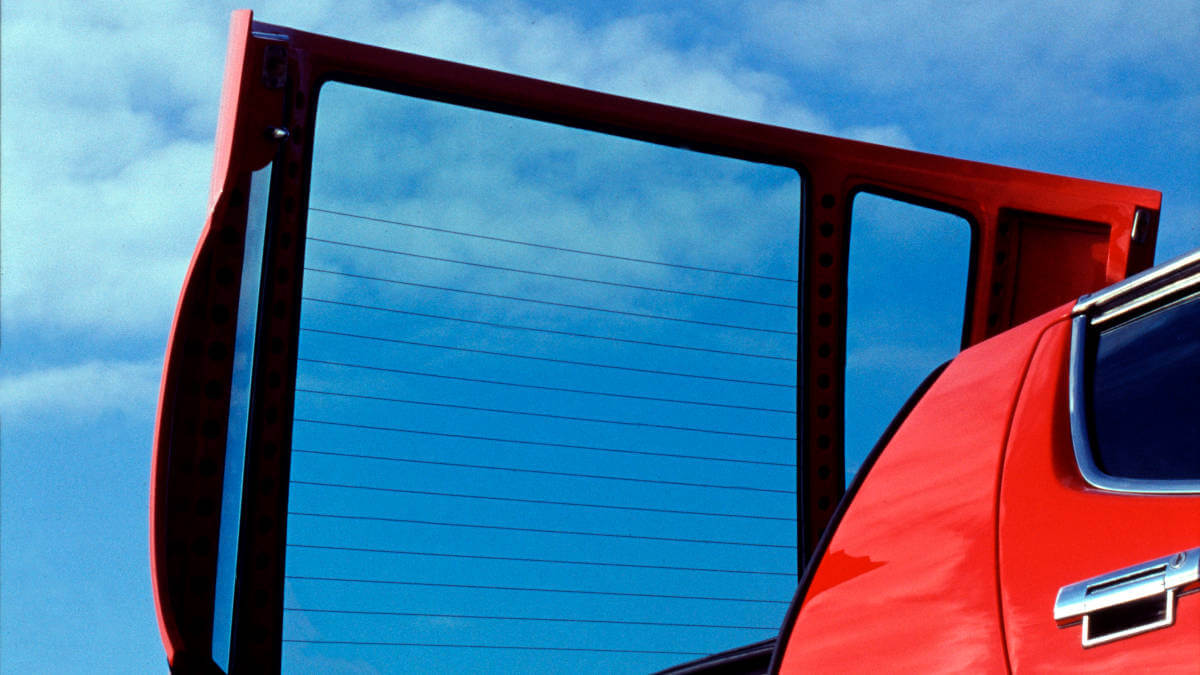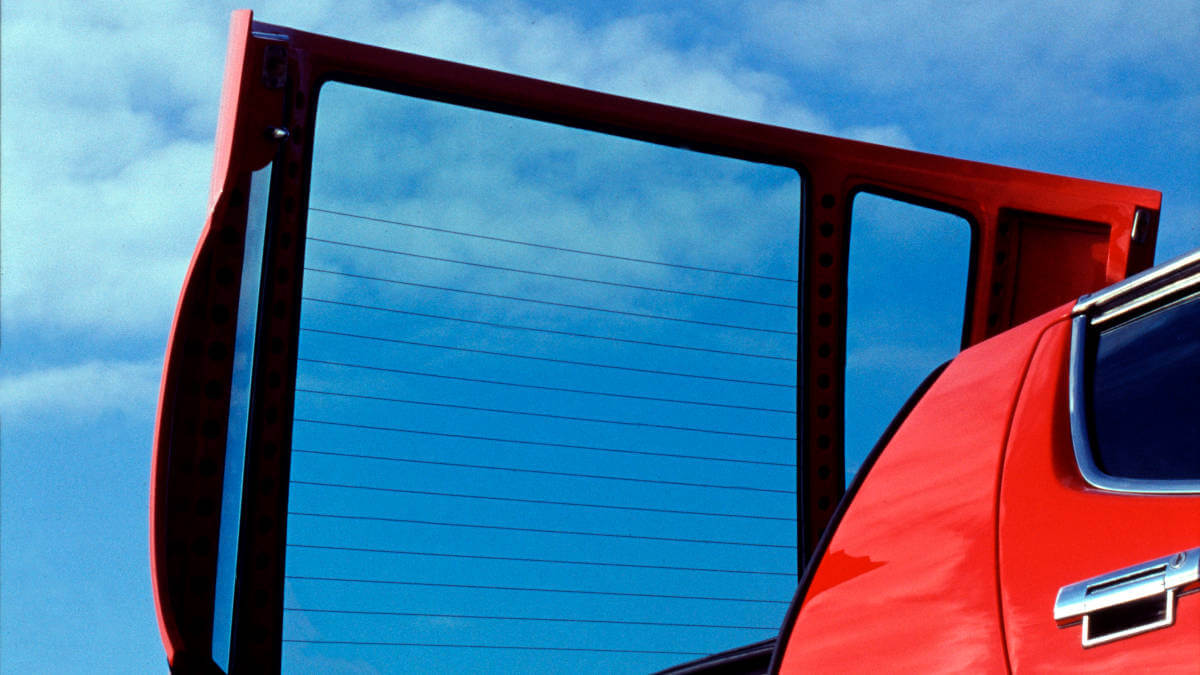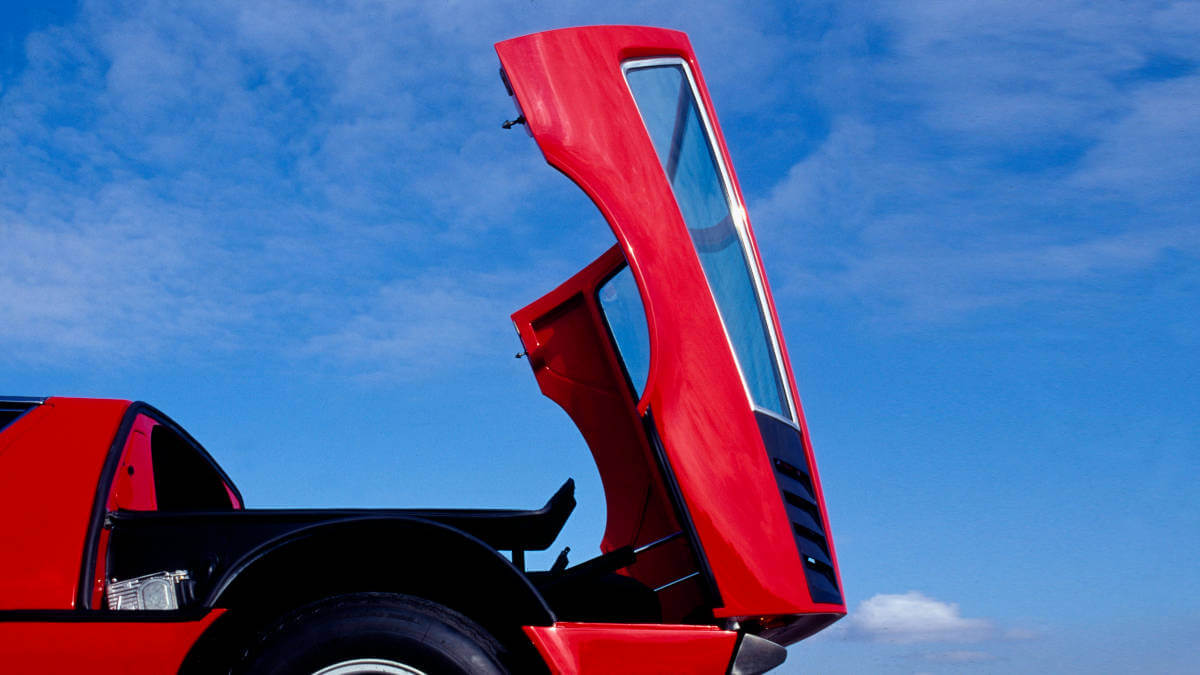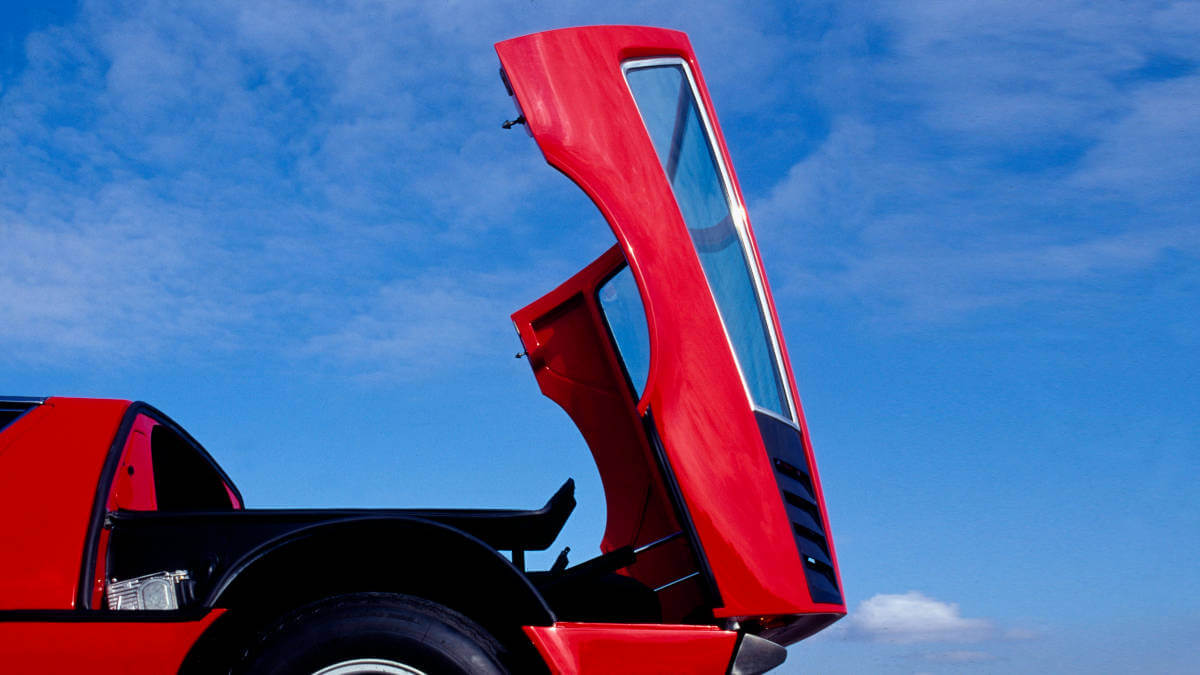 Sales worldwide very limited
Just in time for the start of production in early 1972, the oil crisis made sales of the Bora more difficult. Gasoline prices rose sharply in many countries. In addition, there were suddenly campaigns such as Car Free Sunday. Sports cars with an average fuel consumption of more than 25 liters per 100 km were suddenly considered nearly unsaleable. As a result of this worldwide crisis, Citroën sold the Maserati brand to Alejandro de Tomaso in 1975 shortly before the threat of bankruptcy. It is hardly surprising that, due to these difficulties, only 56 new Bora cars rolled off the production line in 1975 and only six in 1976. After the necessary reorientation, production continued until 1978. According to official figures, a total of 564 units were built (other sources even mention 571 cars). Higher distribution was also prevented by the fact that the Bora didn't meet various registration requirements for the US market.
Criticisms present
Thanks to wealth of standard equipment including air conditioning, seat and pedal adjustment, as well as power windows, the Bora was one of the most comfortable sports cars. However, contemporary test drivers criticized the ventilation of the interior as inadequate. Due to the flat windshield and rear window, sunlight caused the interior to heat up considerably. The hydraulic brake system adopted from the Citroën SM also met with little approval. The small number of units nevertheless makes the Maserati Bora a sought-after classic car today.

Images: Maserati