Automotive
40 Years of Lamborghini Jalpa
Lamborghini is nowadays a car brand with three sports car models and one SUV. However, as early as the 1960s, there was more than one model line in the lineup. At the end of the 1970s, five different sports cars rolled off the production line in Sant'Agata at the same time. Finally, at the 1981 Geneva Motor Show, the Jalpa debuted as the final vehicle in the entry-level V8 sports car series that began with the Urraco in 1970. The Silhouette was launched in 1975. However, due to the overly broad model range and the company's financial problems, only 55 examples of the Silhouette were built within three years. These included four US versions and nine RHD cars. After a two-year break in production, the new Jalpa was built on the same technical platform and with a very similar design.
V8 engine with 255 hp
Bertone's chief designer at the time, Marc Deschamps, and Giulio Alfieri, then Lamborghini's managing director and technical director, worked on the body design. While the Silhouette was one of the rare exceptions in which a Lamborghini wasn't given the name of a fighting bull, they returned to this tradition for the Jalpa. Correctly one must speak at this point of a fighting bull breed, the Jalpa Kandachia. An aluminium naturally aspirated V8 engine with four overhead camshafts continued to work behind the passengers, but the displacement had now been increased to 3.5 liters. Using four Weber twin carburetors, the engineers tickled out an output of 187 kW/255 hp and a maximum torque of 319 Nm. This enabled a topspeed of 155 mph.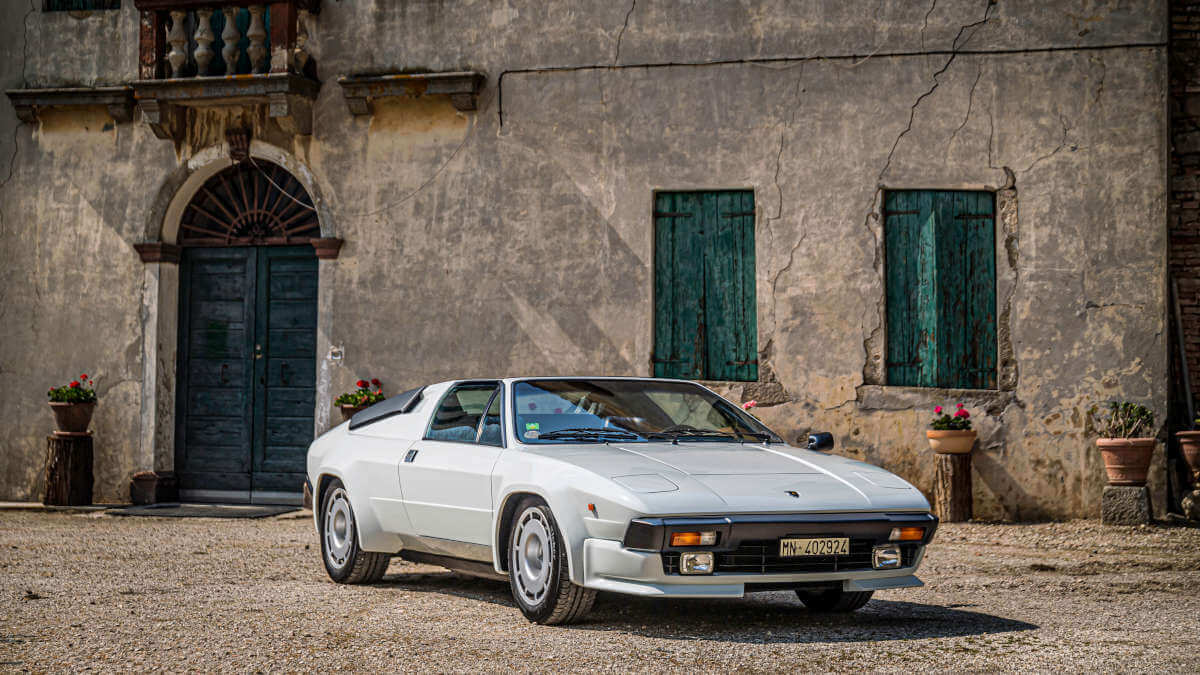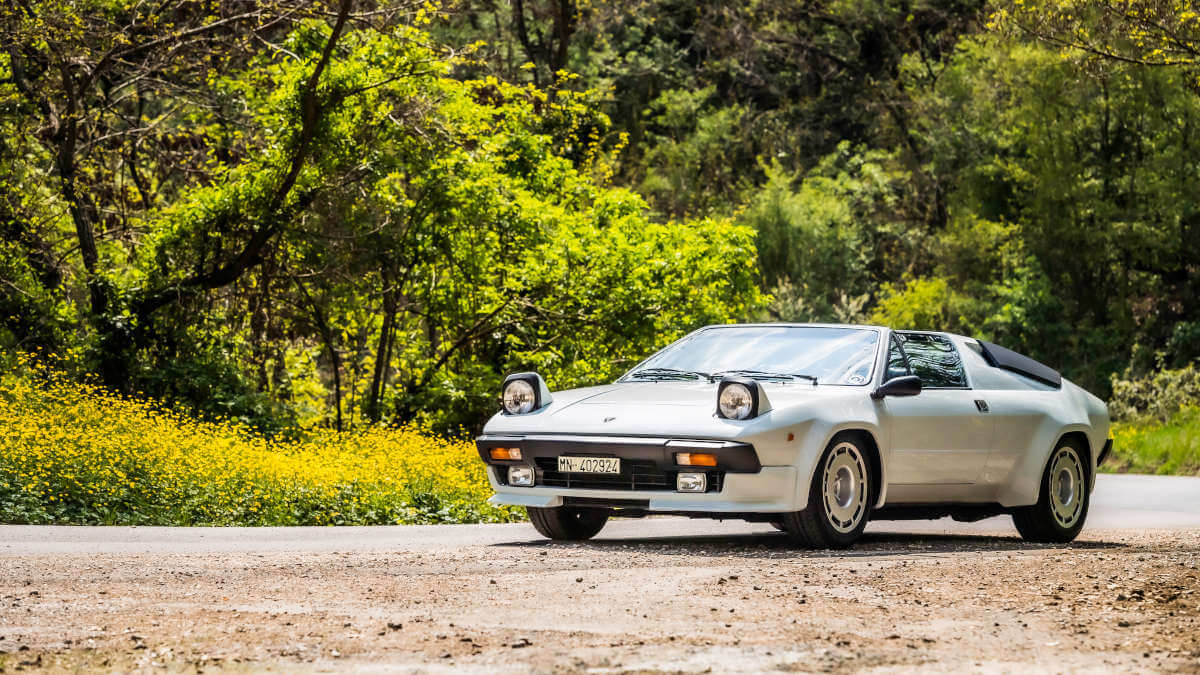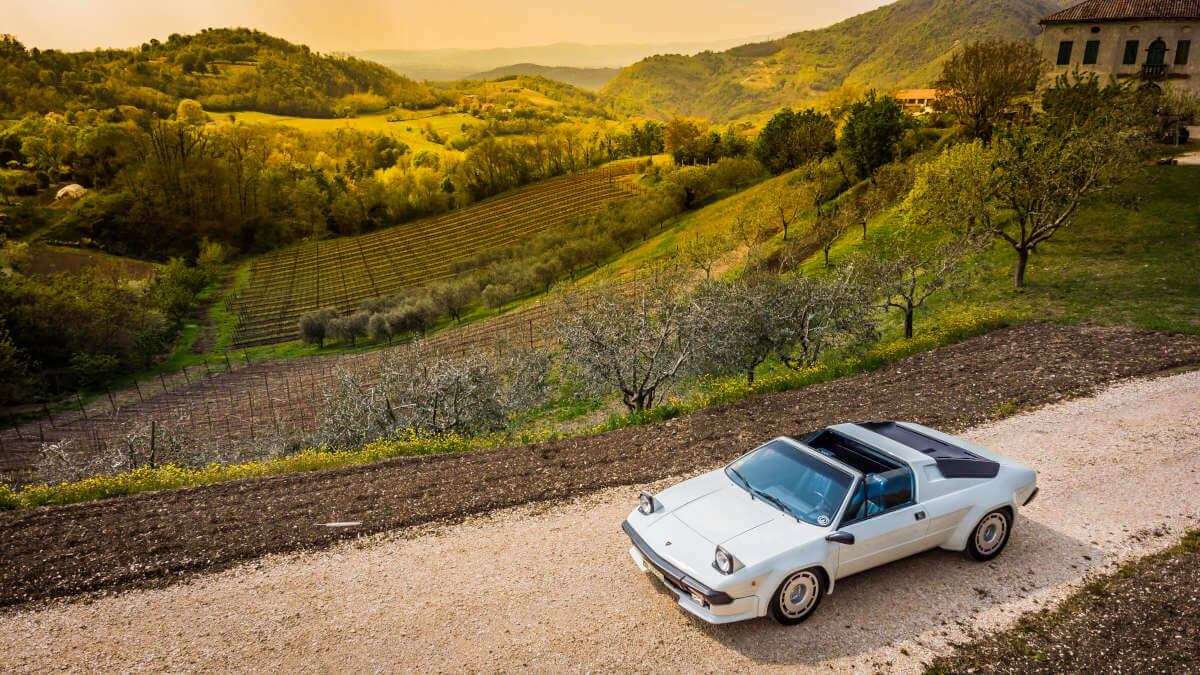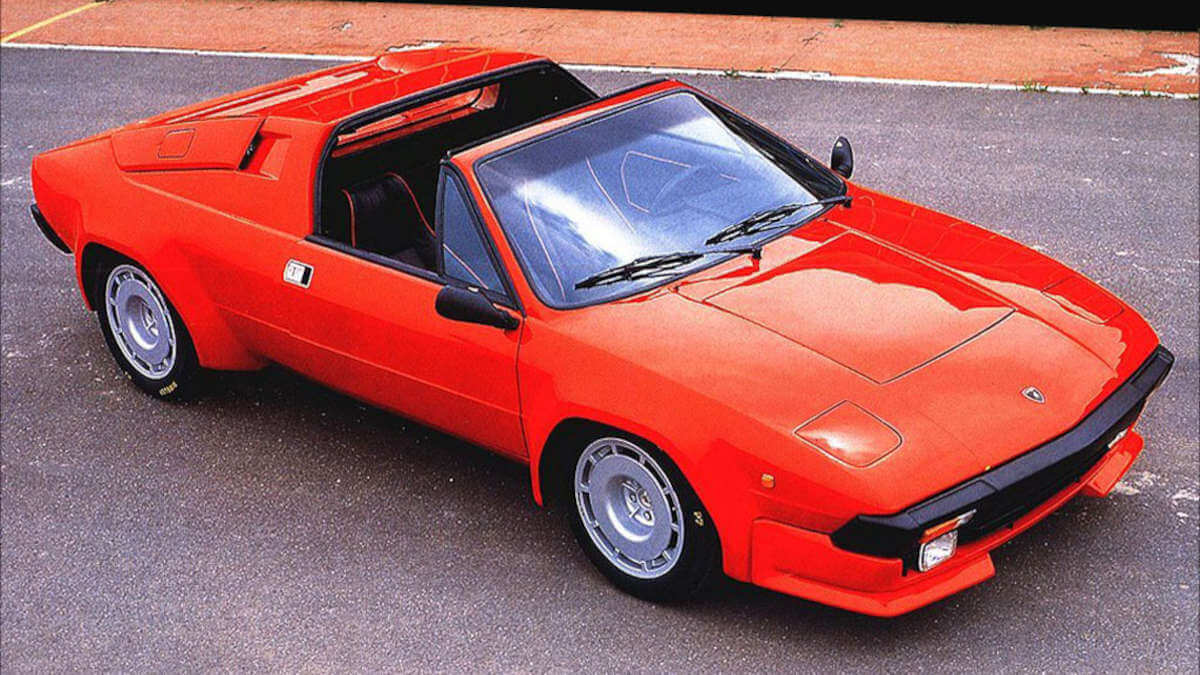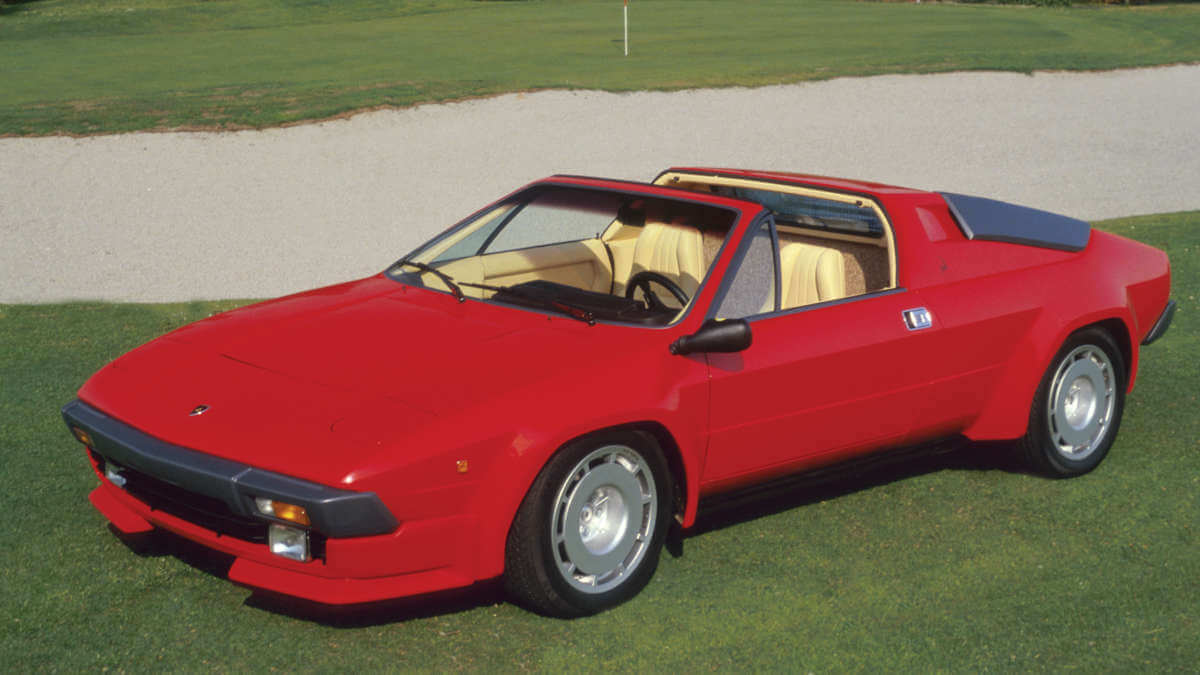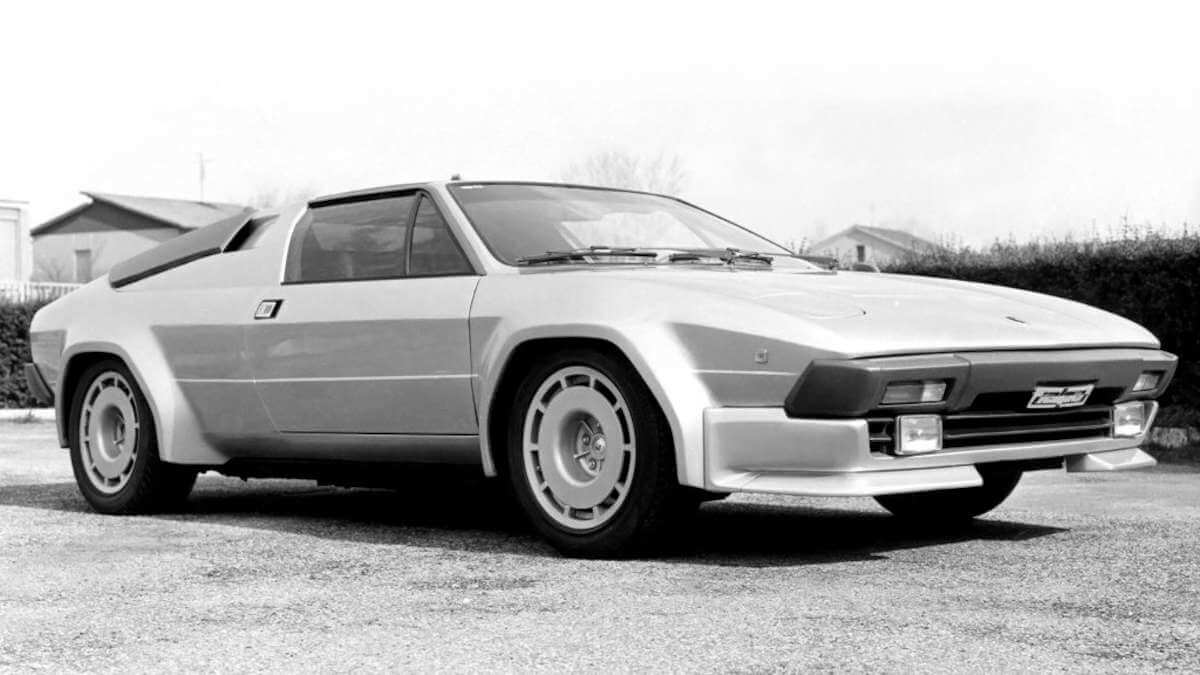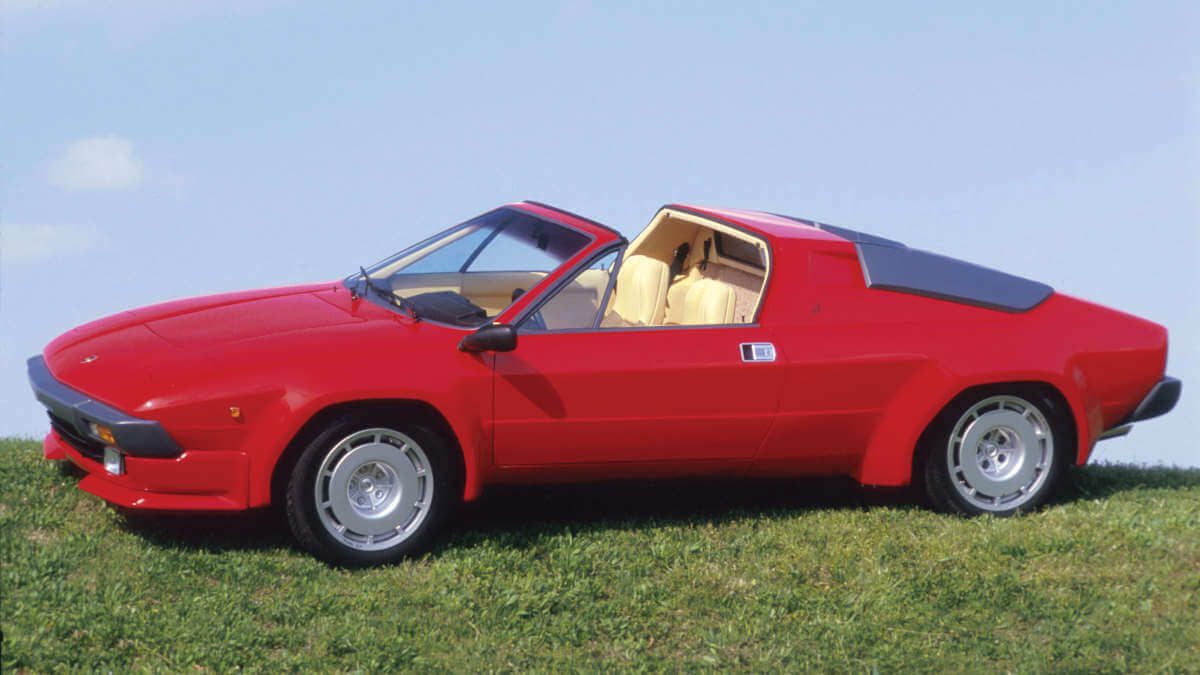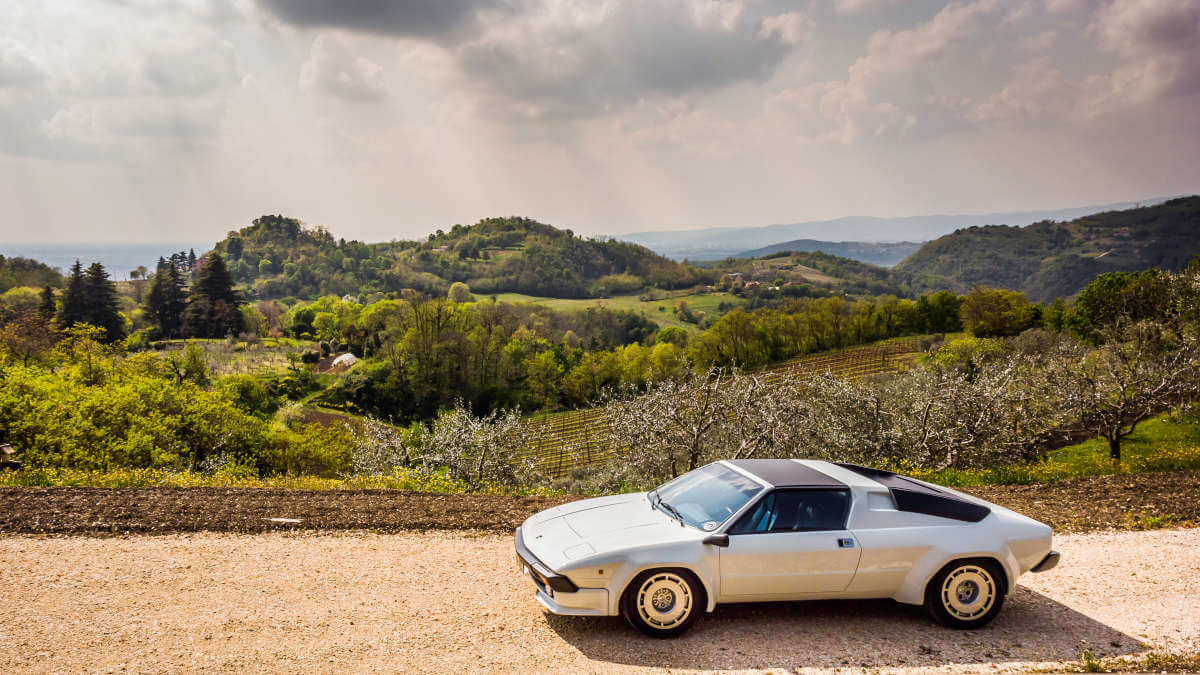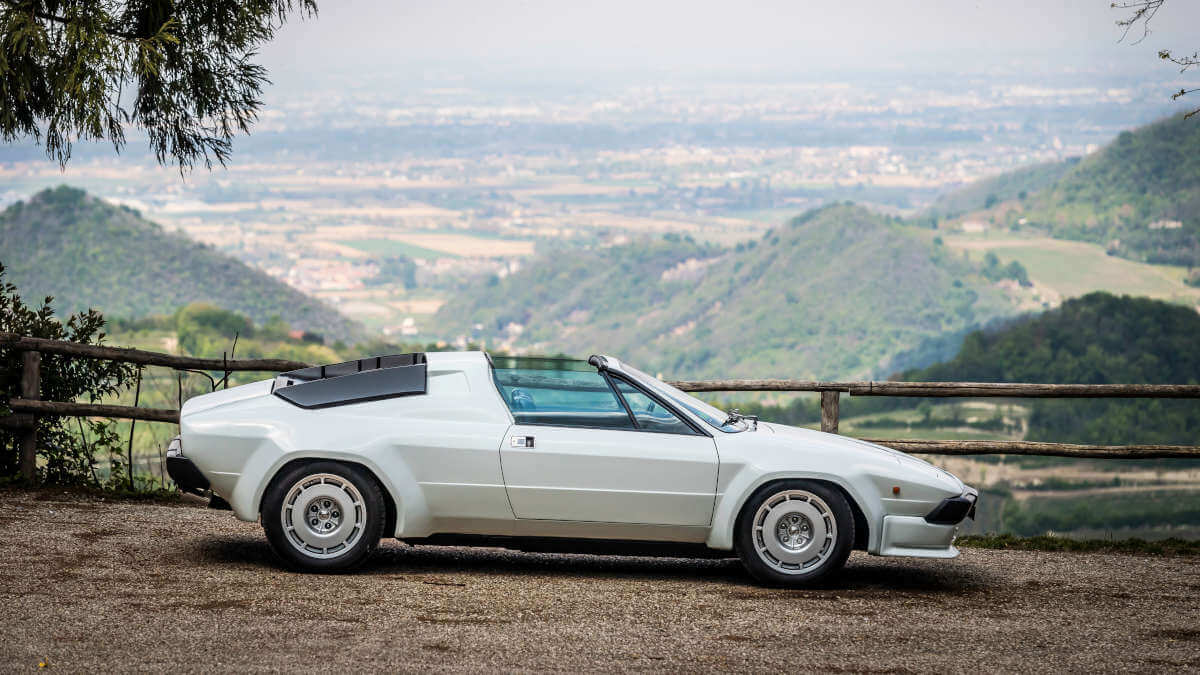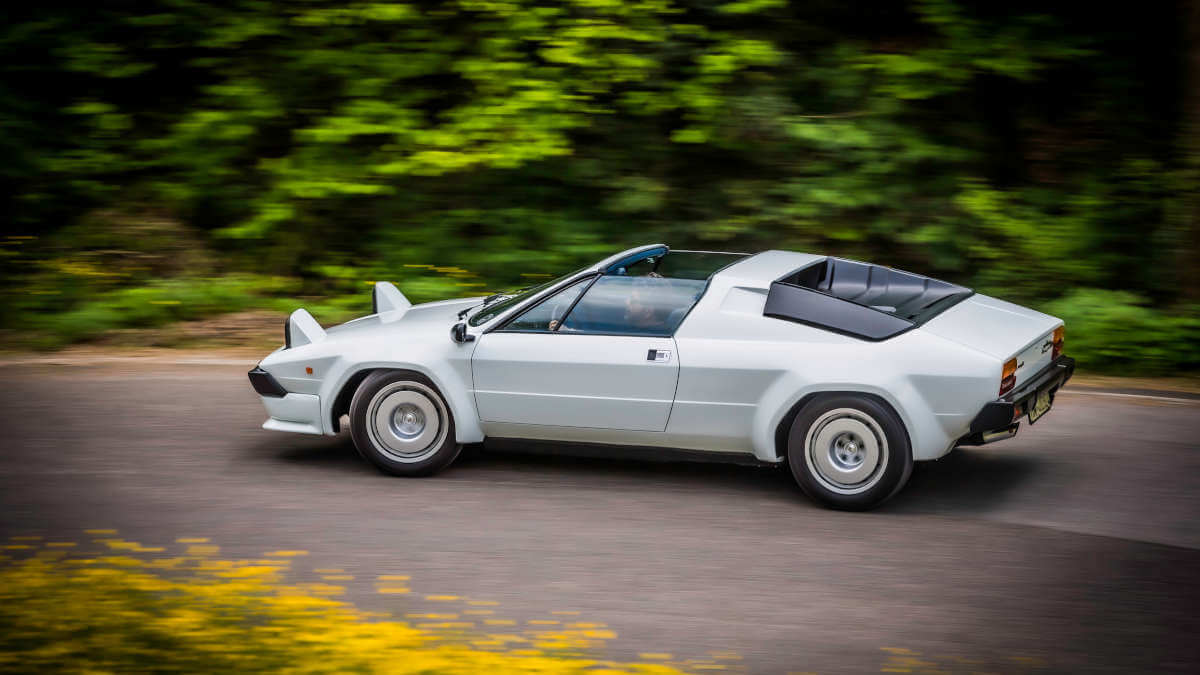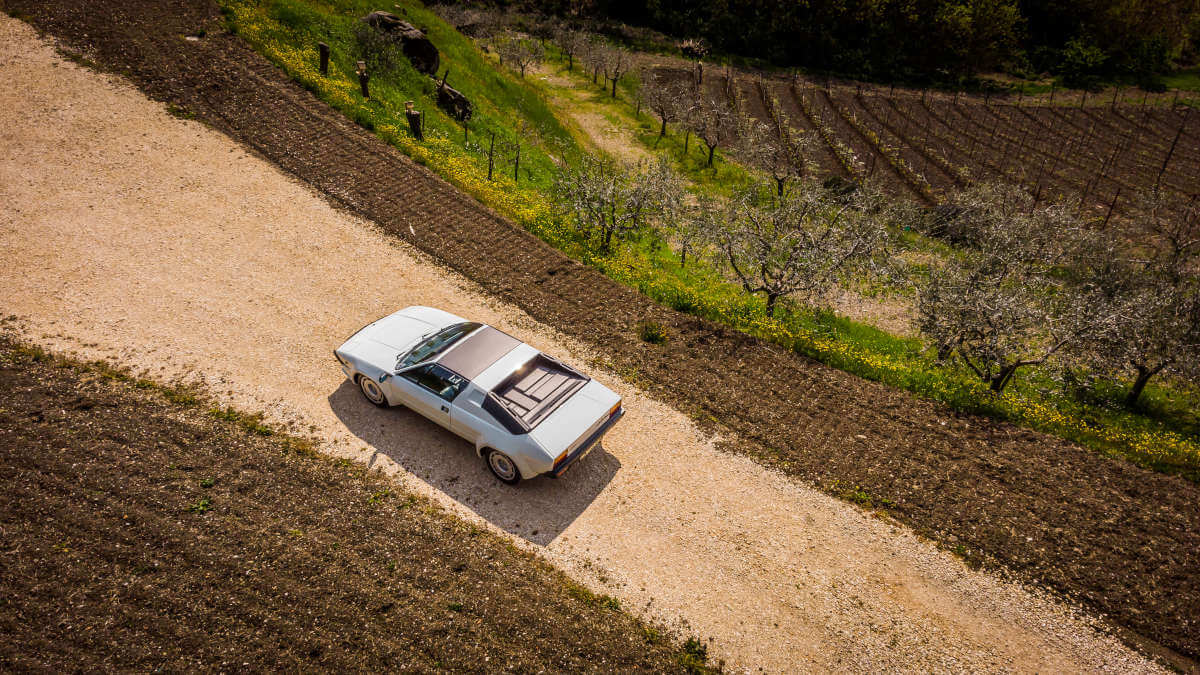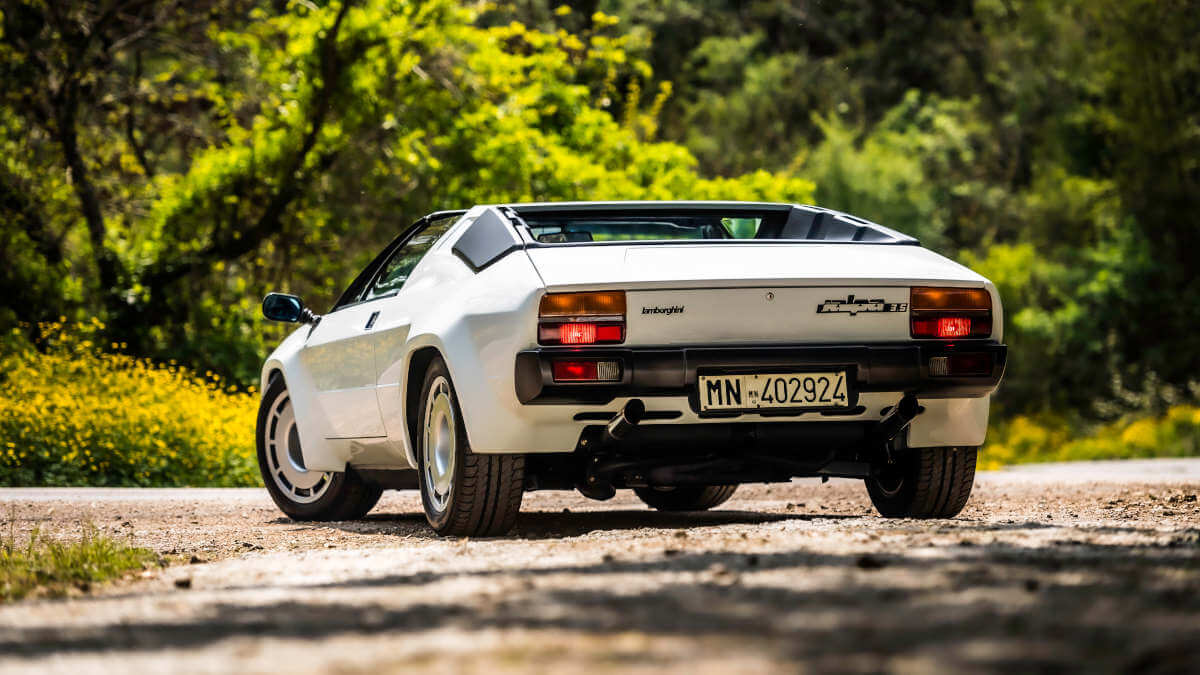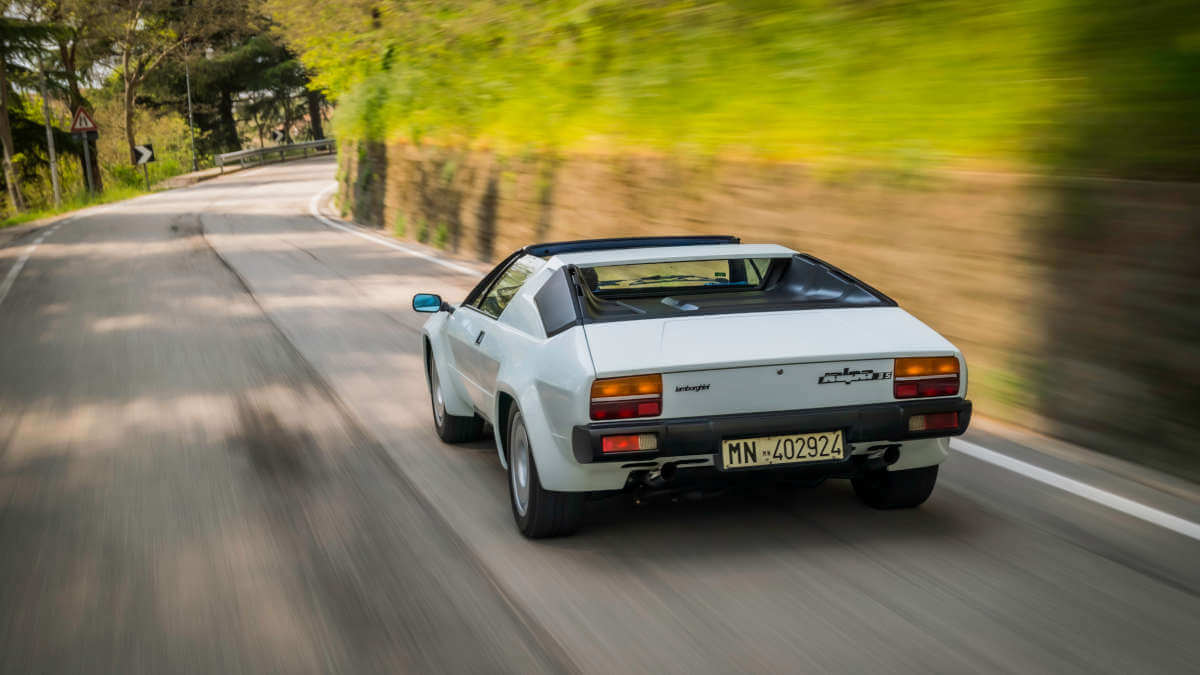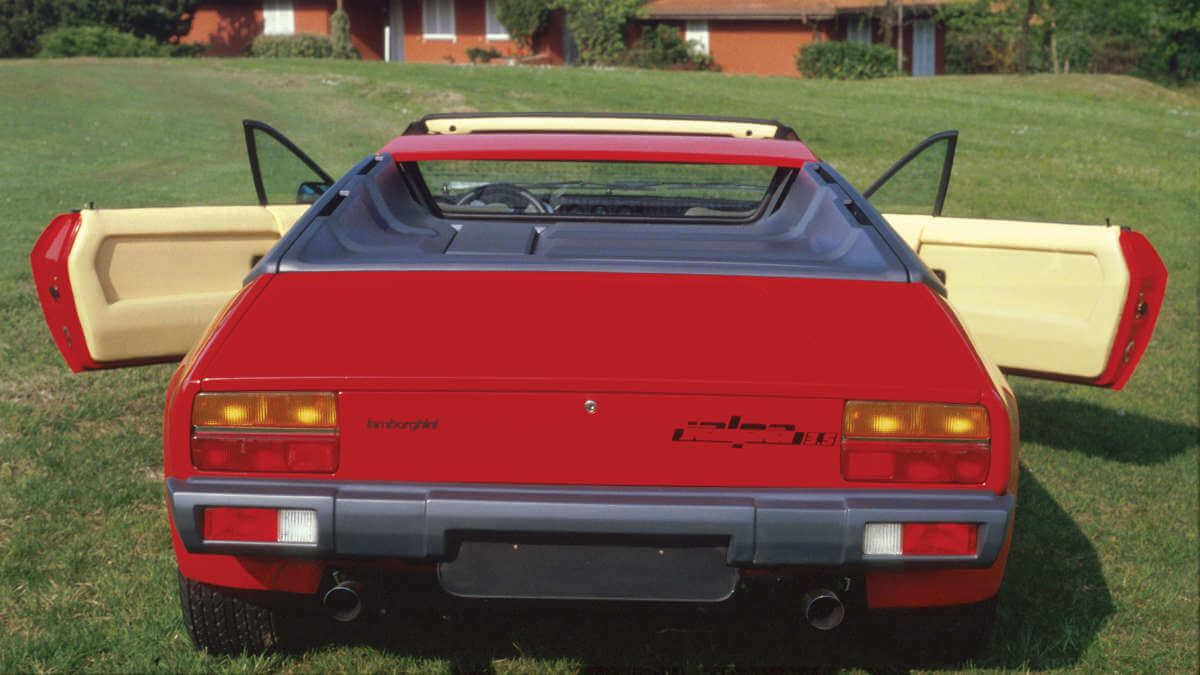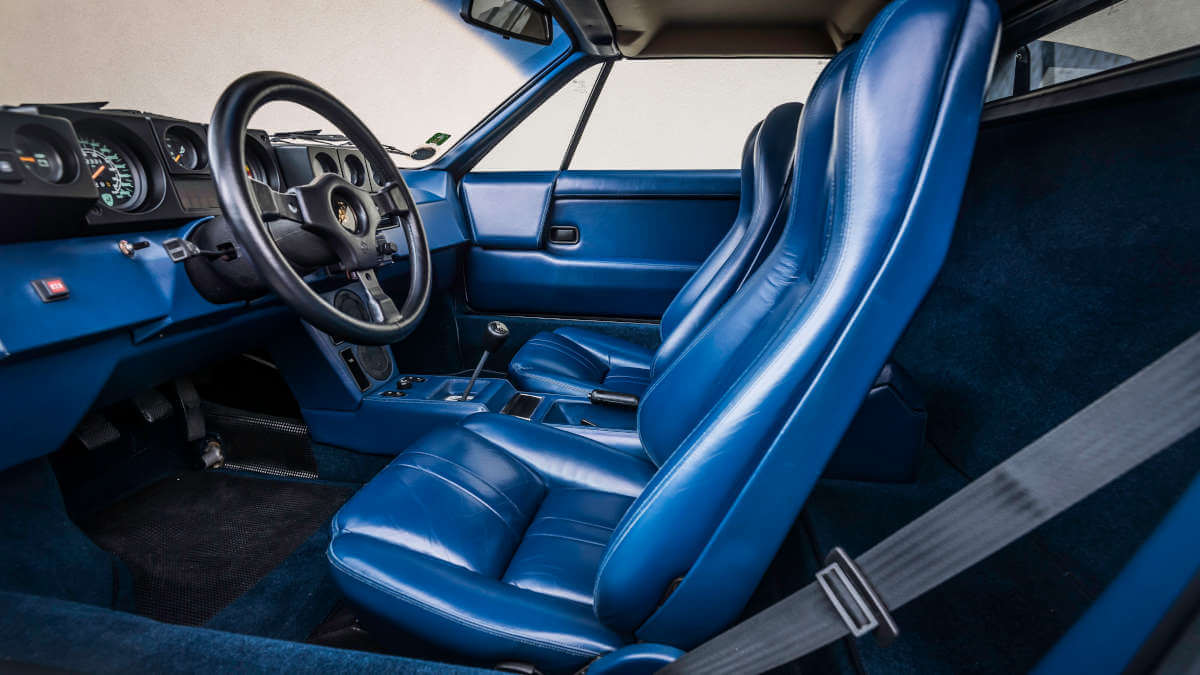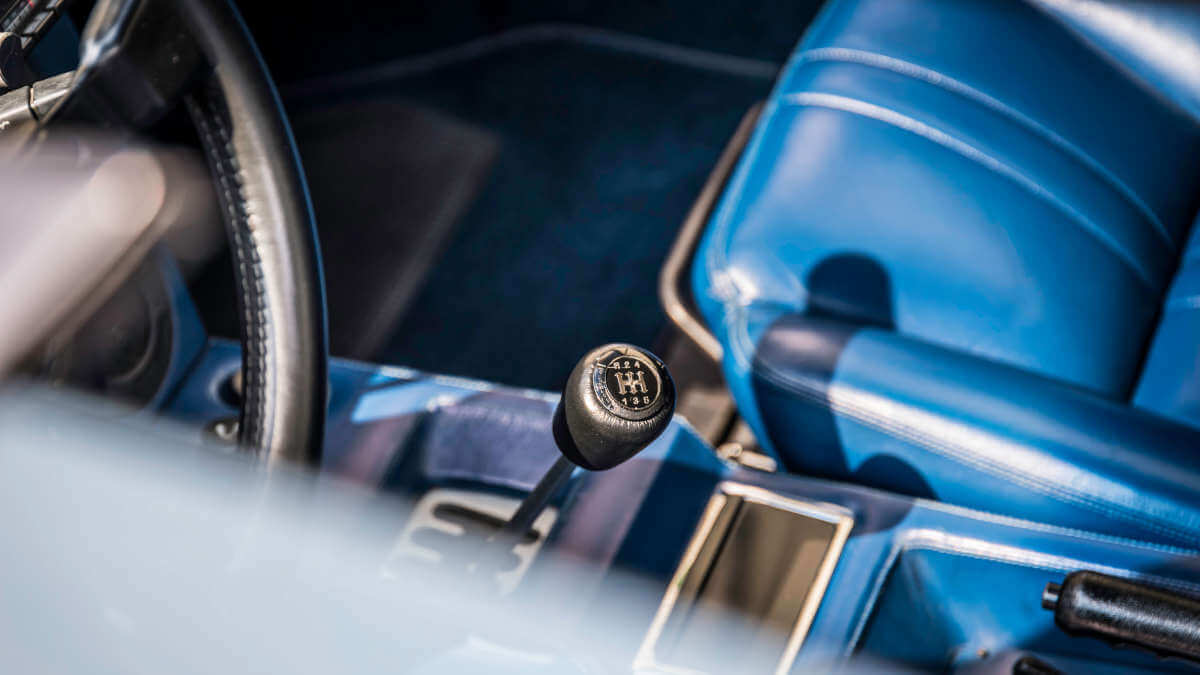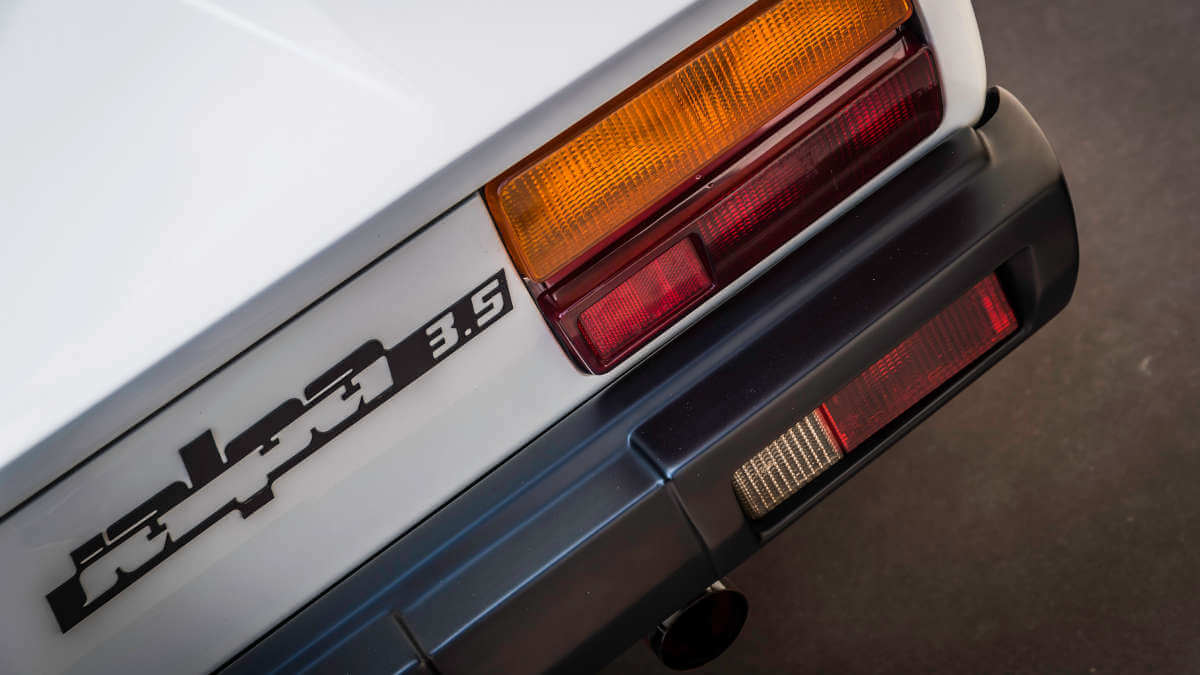 Rims from the Athon Concept
At the Geneva Motor Show, Lamborghini showed an early prototype of the Jalpa, which had been created from a Silhouette. The special bronze metallic paint finish was quite convincing. Some details of the exterior and interior didn't go into production like this. It still took about a year before series production could begin. Narrow bumpers made of black plastic were attached to the bodywork. The air intakes mounted behind the side windows were also black. The design of the 16-inch alloy wheels was taken from the Athon concept car presented shortly before together with Bertone. Pirelli supplied P7 low-profile tires. In contrast to the Silhouette, the Jalpa was fitted with an easy removable plastic targa roof that could be stored in a special compartment behind the seats.
Last V8 model for 30 years
Three years after the world premiere, Lamborghini presented the Series 2 of the Jalpa once again in Geneva. This received slightly wider bumpers (in body color if desired), rounded taillights and a modified interior. However, this still included plenty of leather and high-quality carpet. In this form, the car ran in the model program until 1988. After a total of 420 units, the V8 series was discontinued. Conceptually, it wasn't until 2003 that the Gallardo resumed this place in the portfolio. However, V8 engines returned even later in a new Lamborghini – in 2018 in the SUV model Urus. Well-preserved examples of the Jalpa fetch relatively low prices these days. In 2020, for example, RM Sotheby's auctioned a car from the Petitjean Collection for € 66,000.

Images: Lamborghini