Automotive
40 Years of Donkervoort
If you think about the Netherlands, the first things that come to mind normally don't include 'car manufacturers'. But there are and have been quite a few of them over there, interestingly including many sports car builders. One of them has its headquarters in Lelystad, capital city of the province Flevoland in the north. Since his earliest childhood Joop Donkervoort was into motorsports, at least since he was able to visit a Formula 1 race in Zandvoort together with a friend of his dad. After his educational time in Great Britain, where he saw lightweight sports cars from Lotus, he founded his own company to build those cars inspired by the Lotus Seven.

The first model was called S7 and two prototypes have been made in the founding year of 1978. Both were put to the Autosalon Brussels in following January. Joop hoped for many orders from this car show, but none came in during the show. In the following weeks and months several people contacted him and ordered cars, so he finally could built his dream cars. While the S7 used a 1.6 litre four-cylinder engine from Ford, they changed to a 2 litre engine with the successor S8, which also got a wider front track and some chassis modifications. In 1985 they introduced parallel to the known car the new S8A with independent rear suspension and a completely new chassis made from glued and riveted aluminium panels – a totally new technique to build cars back then. When the introduction of catalytic converters meant less instead of more power output, Donkervoort offered a turbocharged engine with 170 PS in their new S8AT.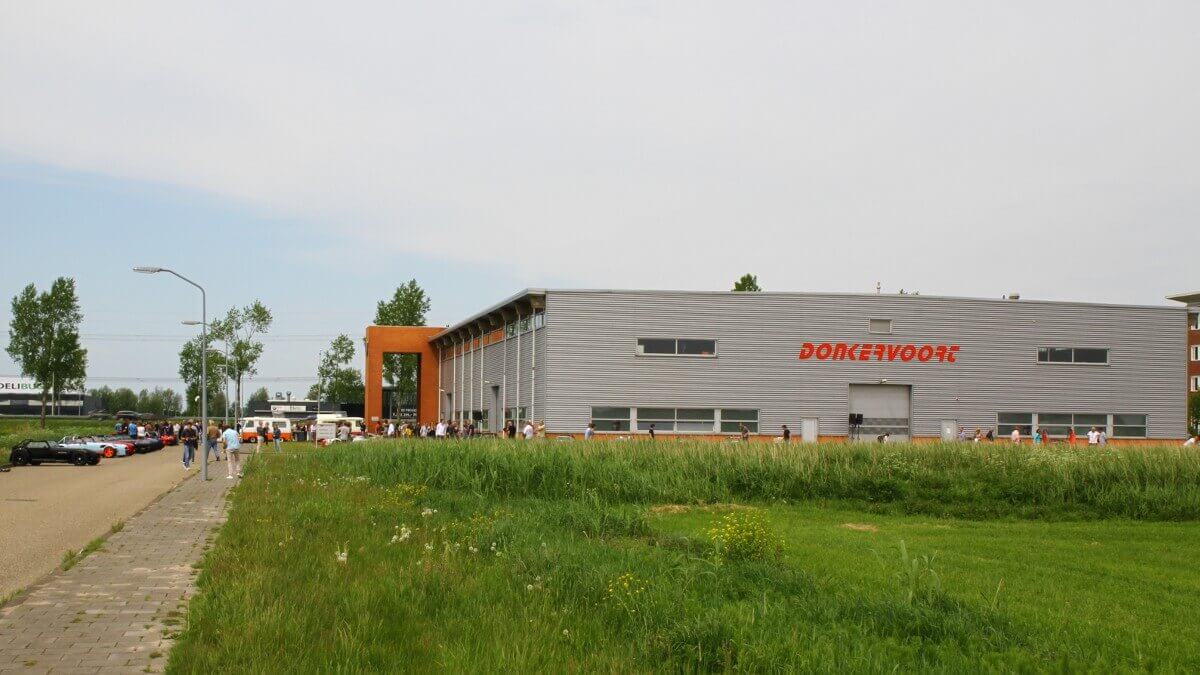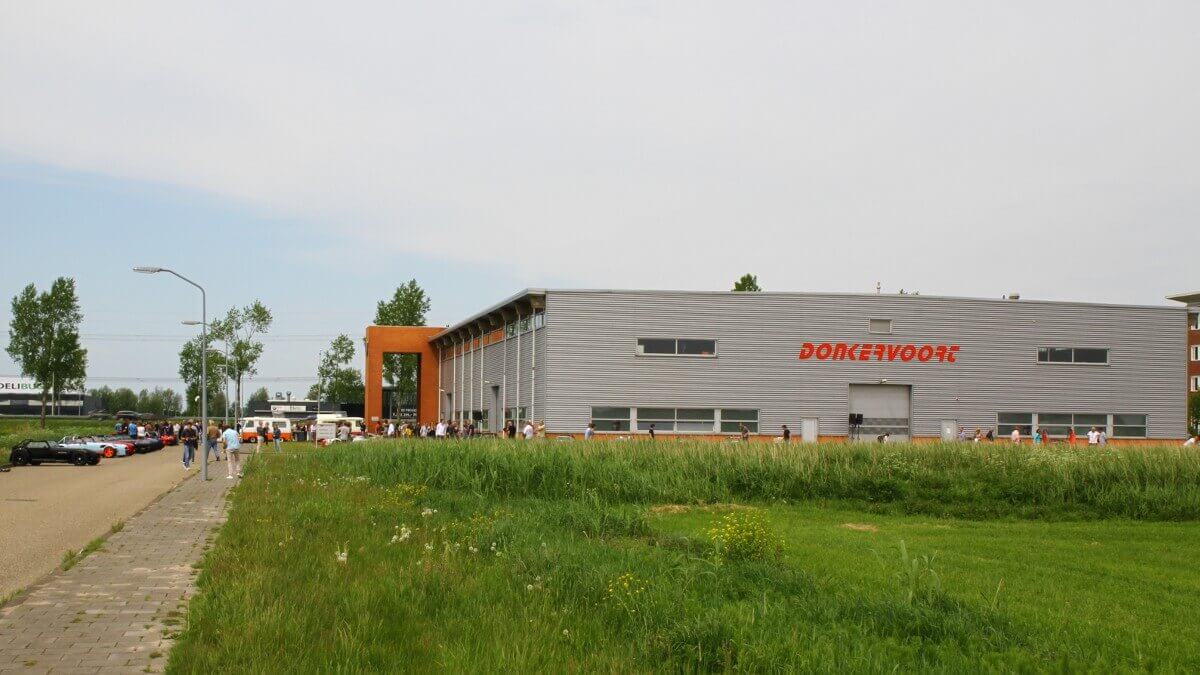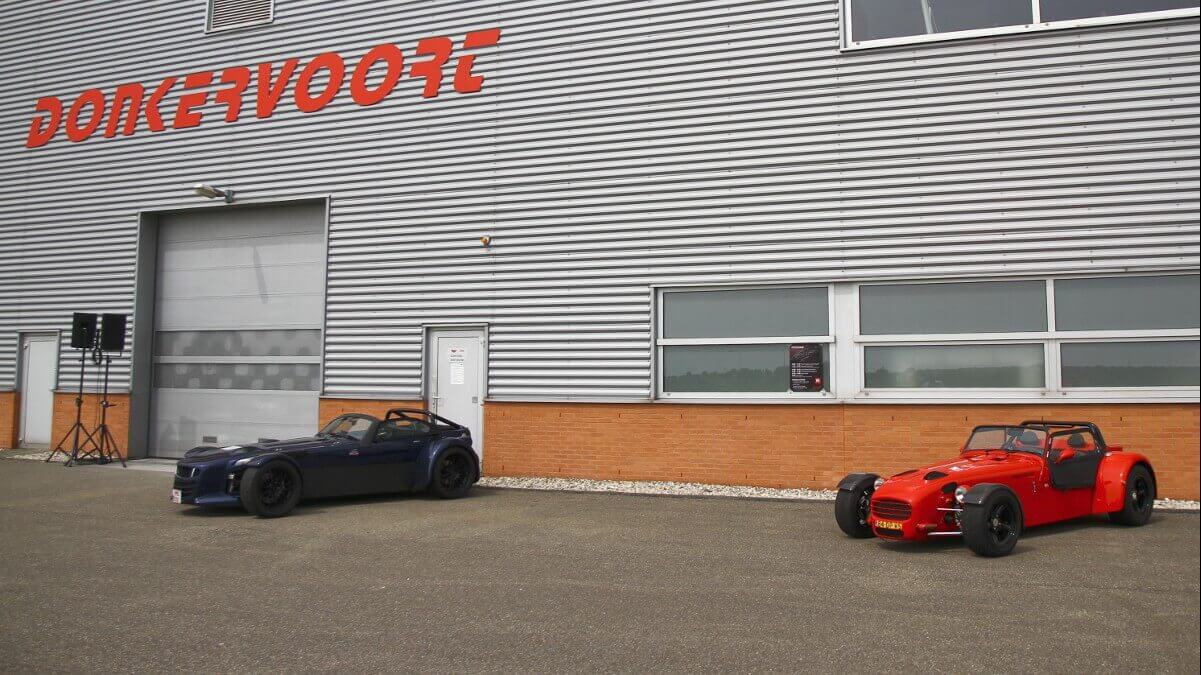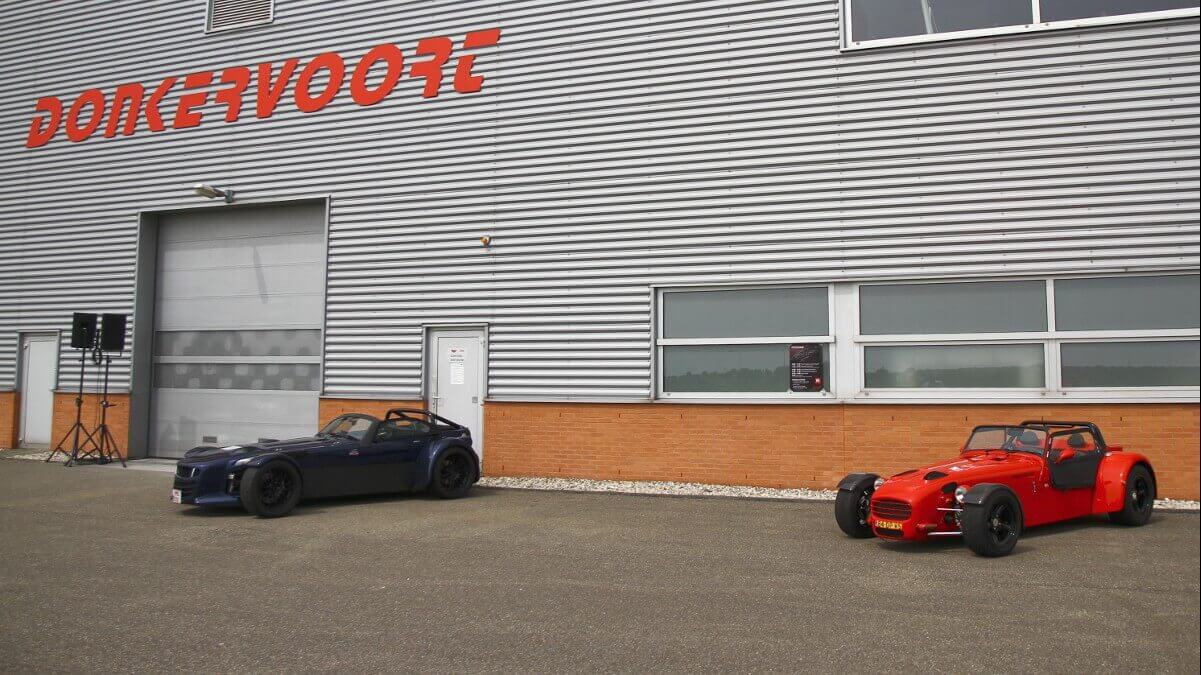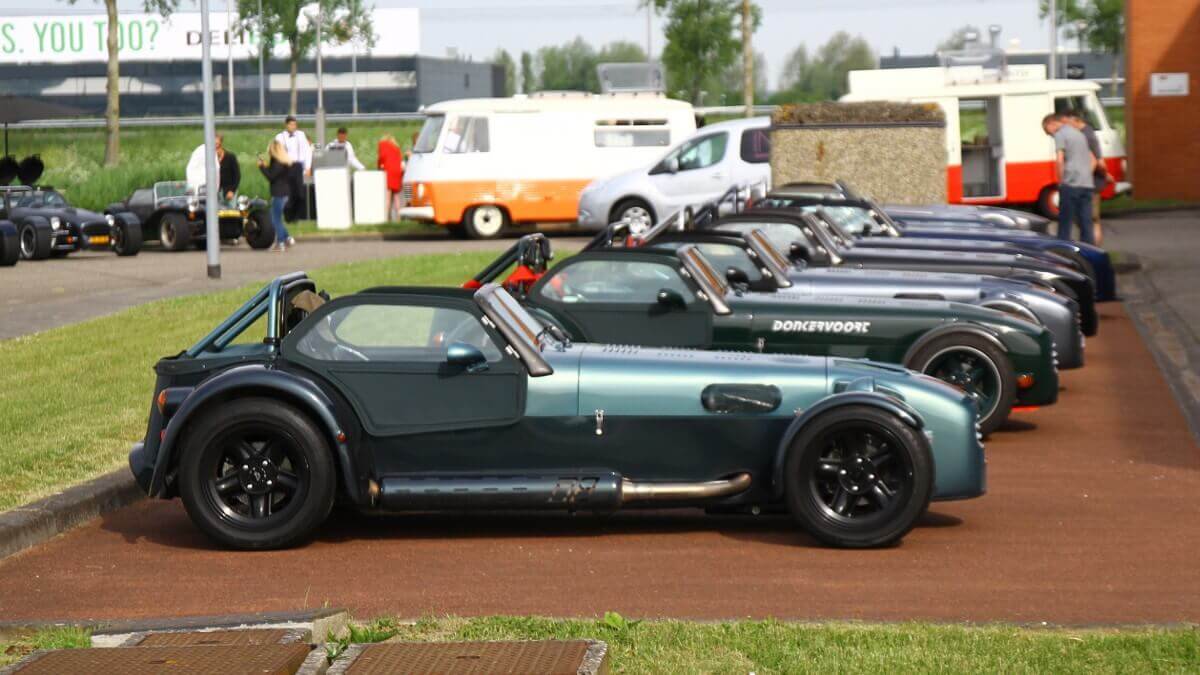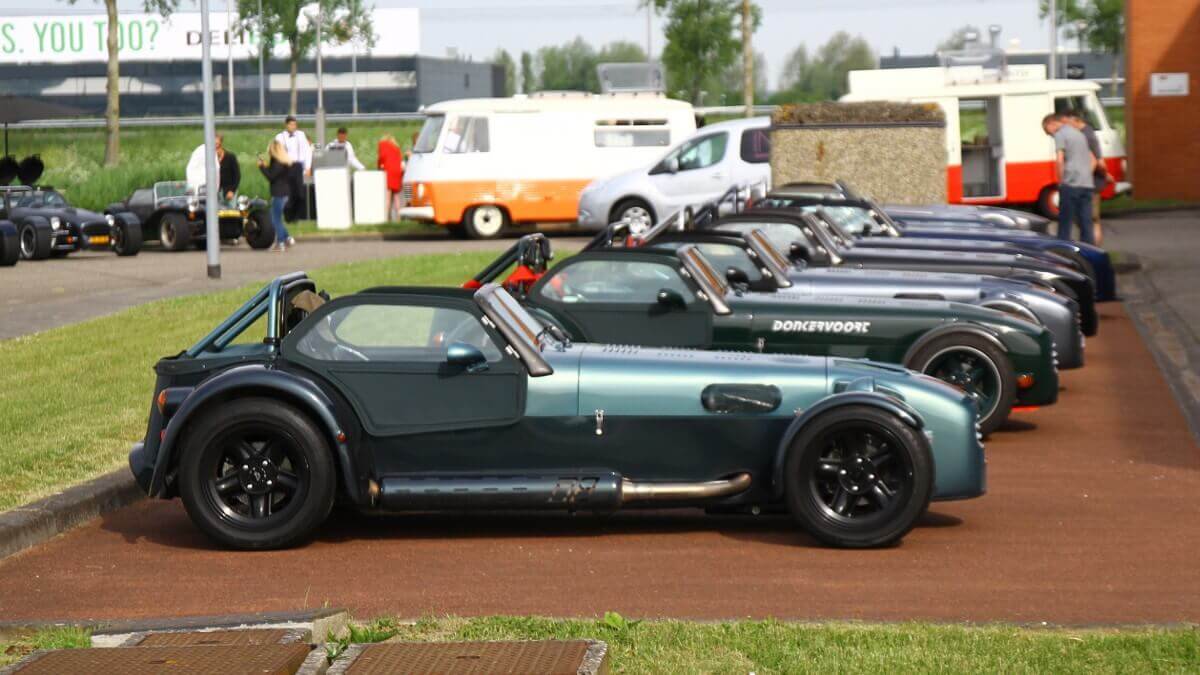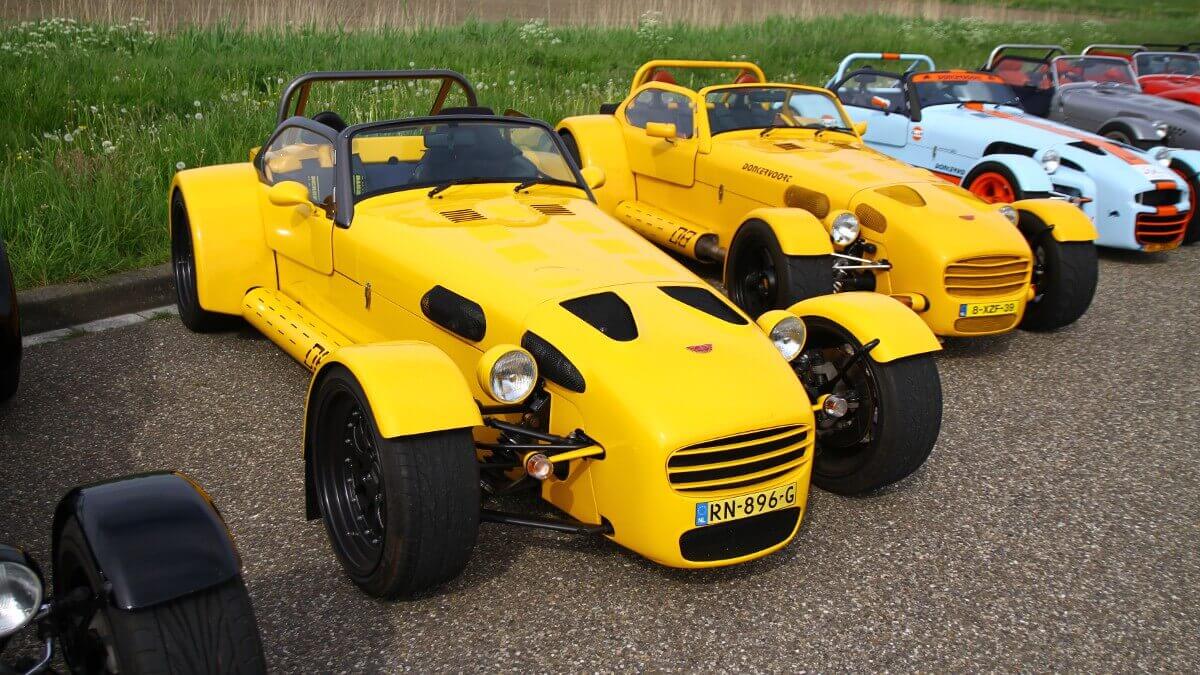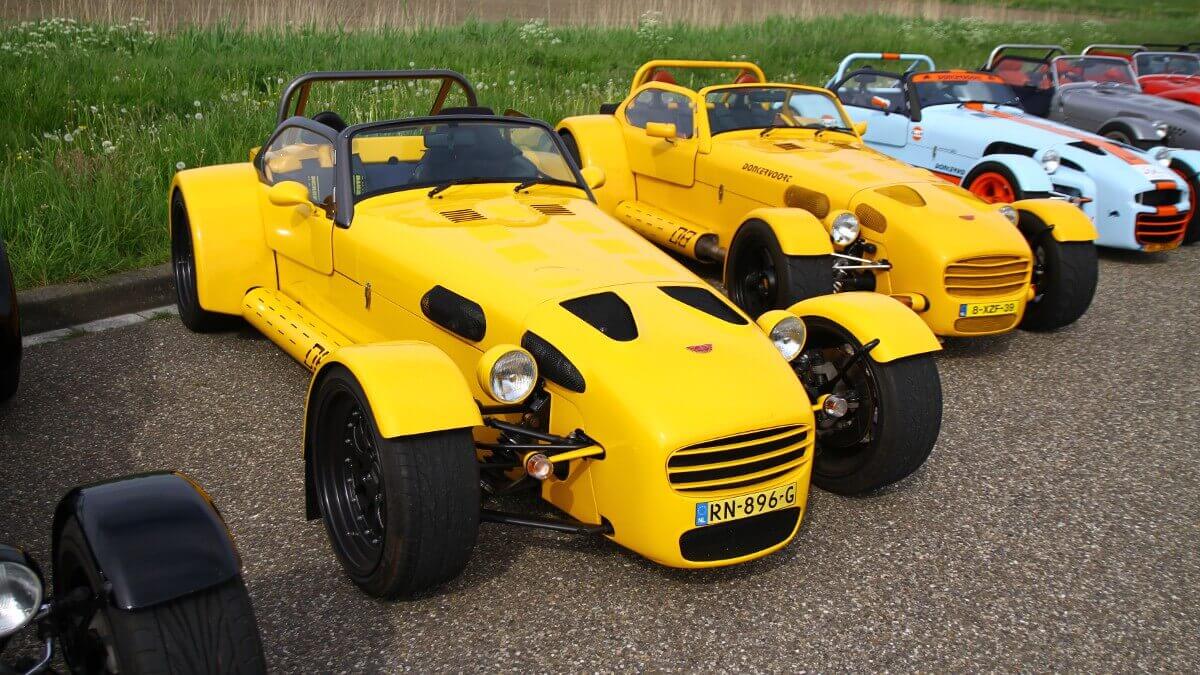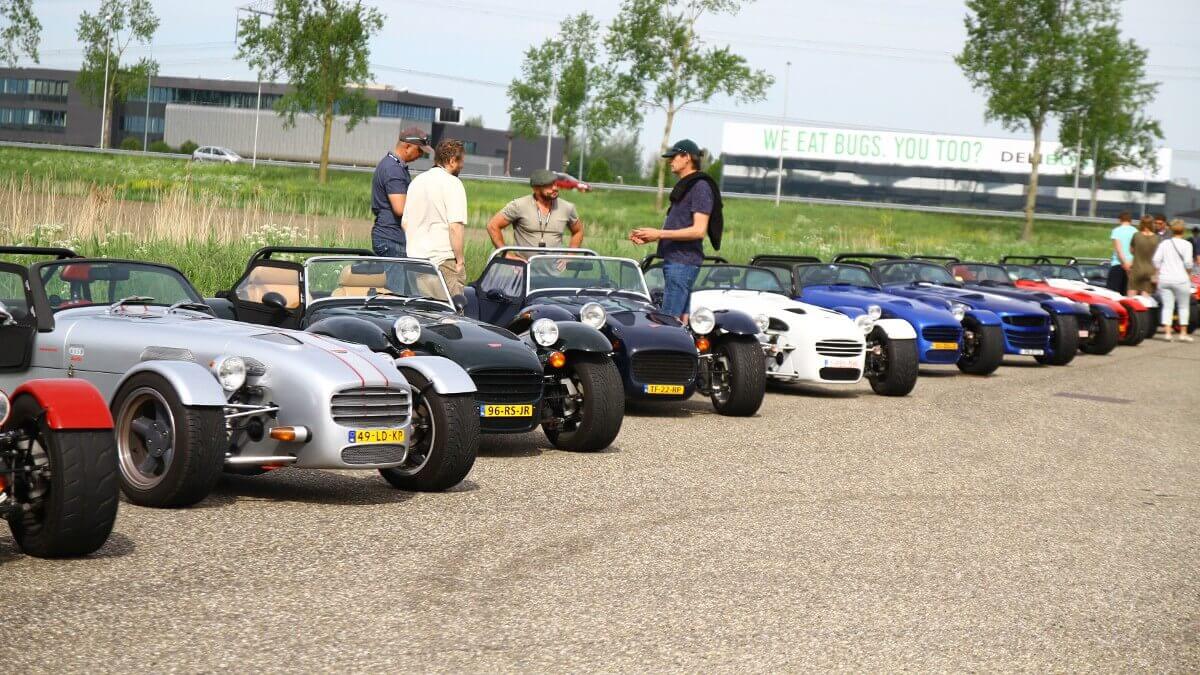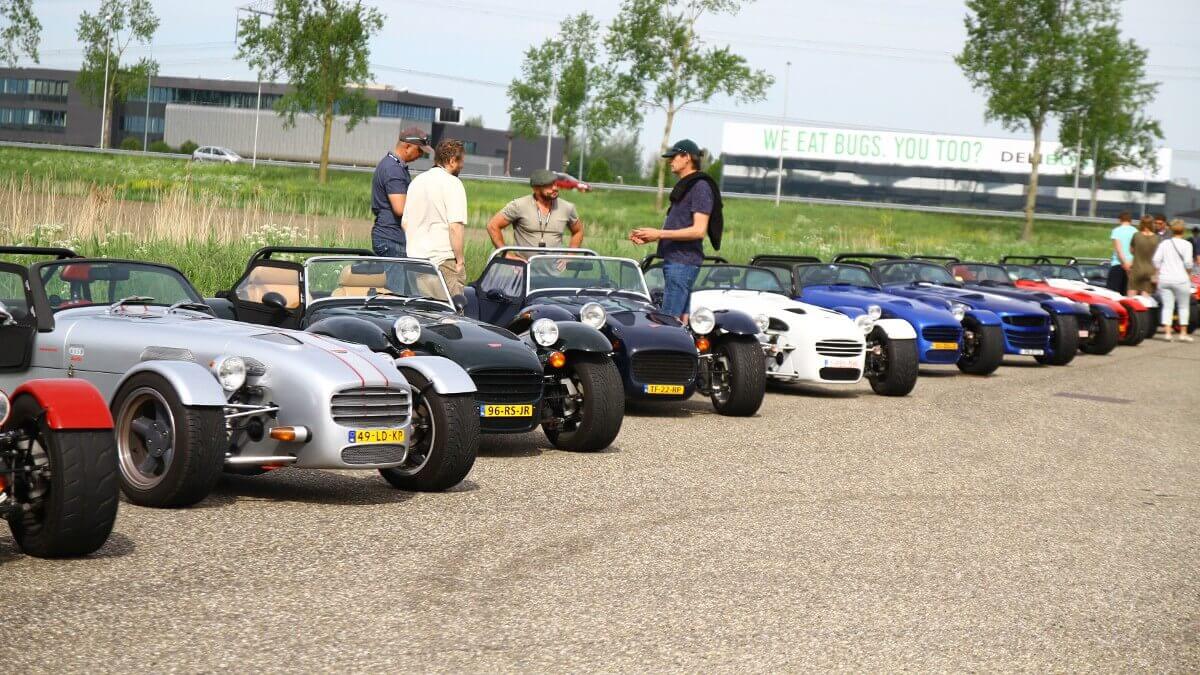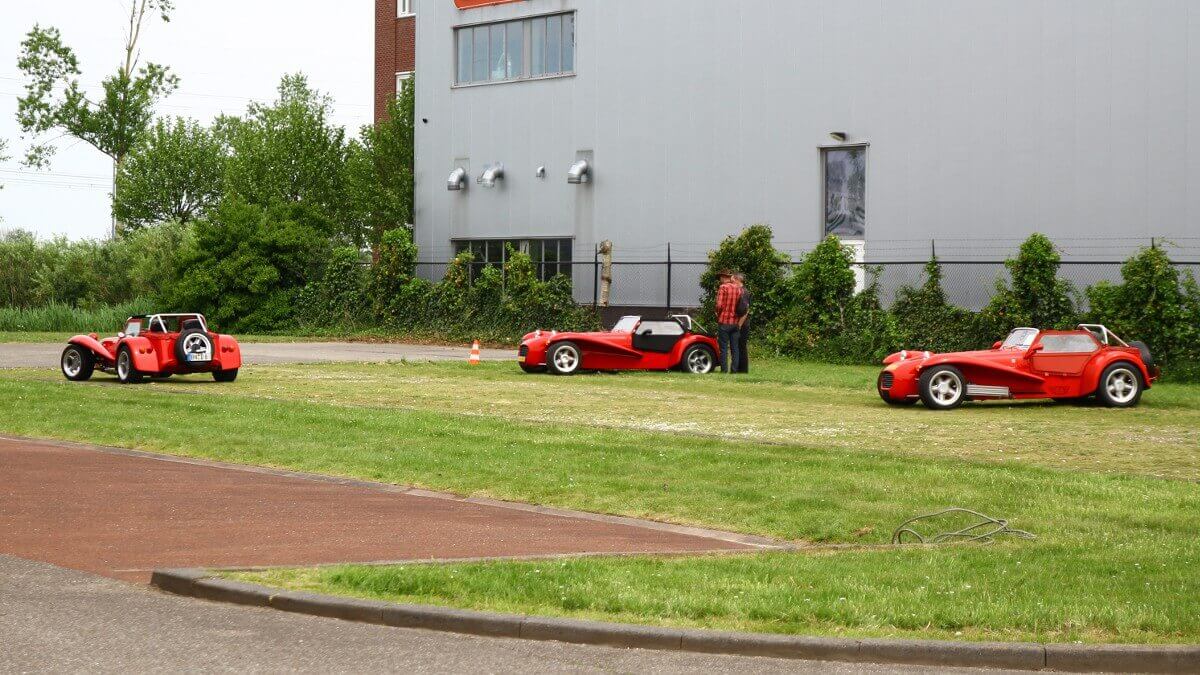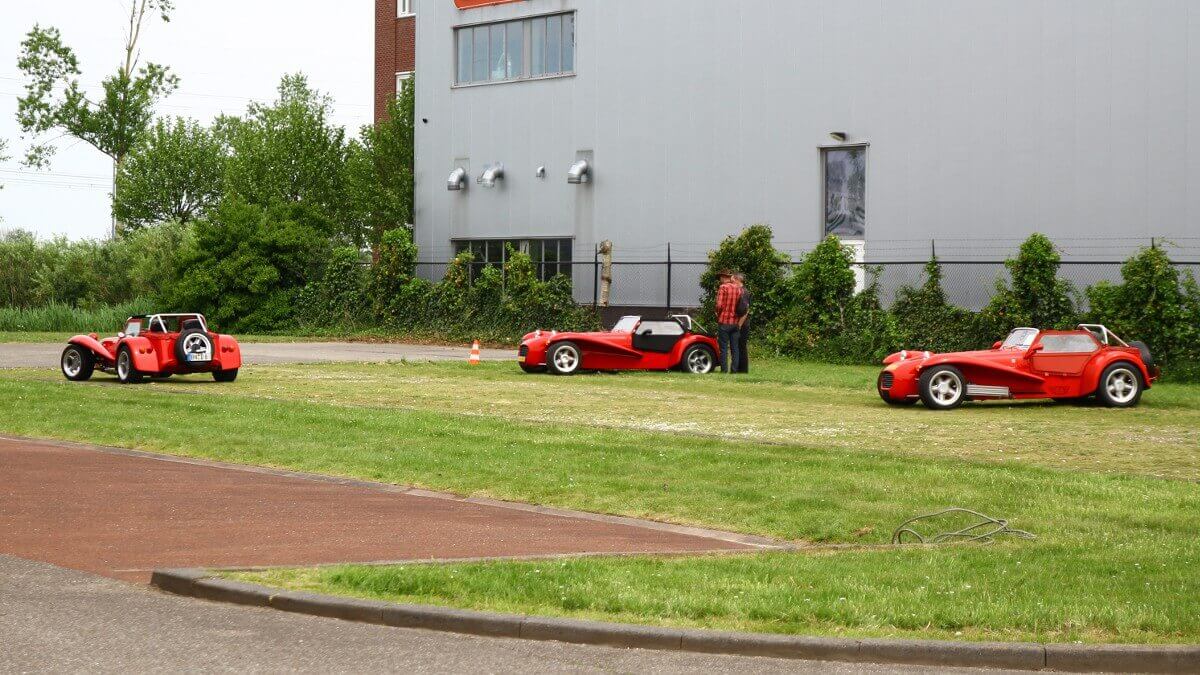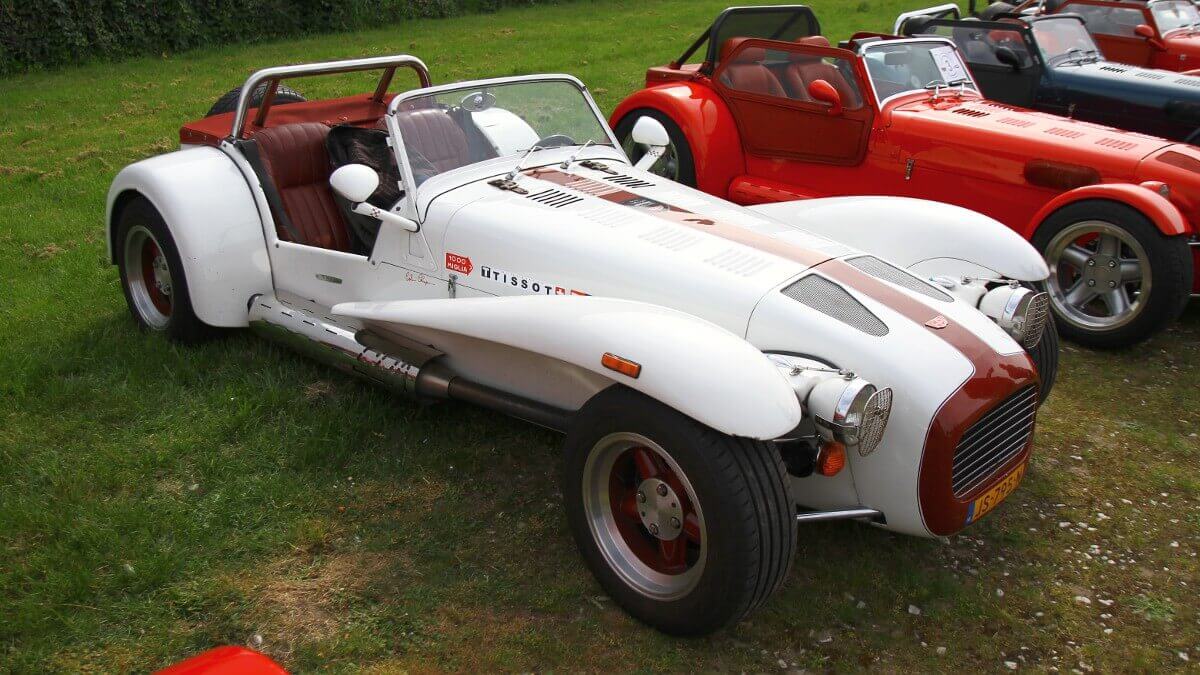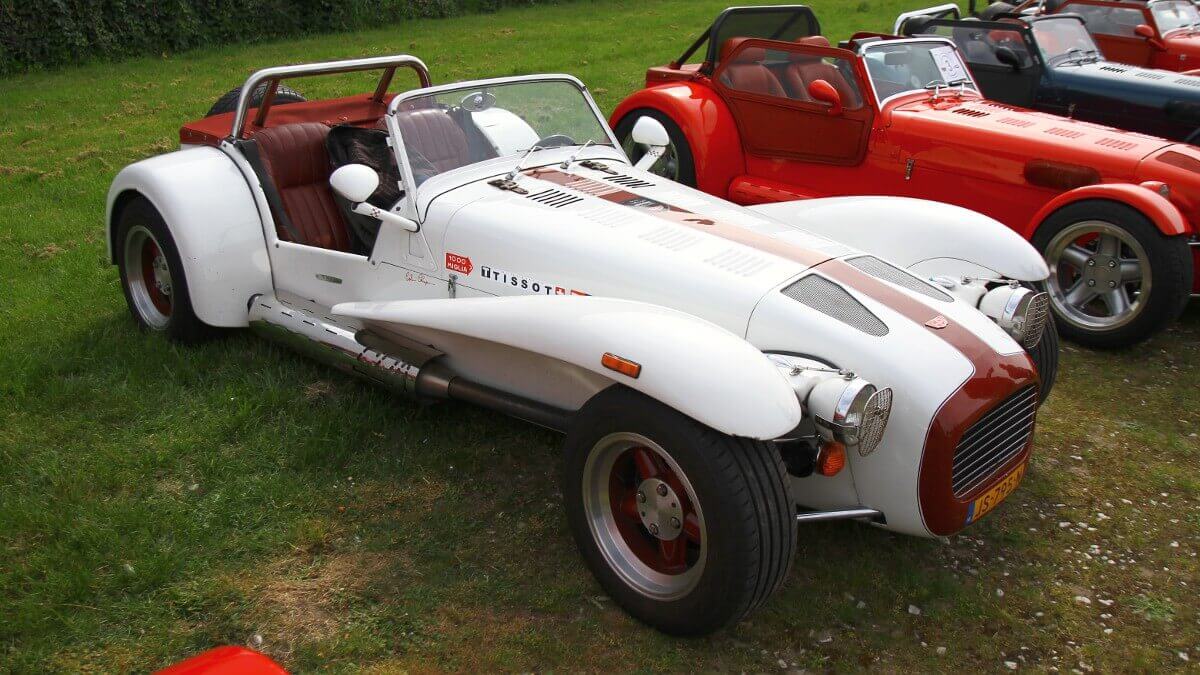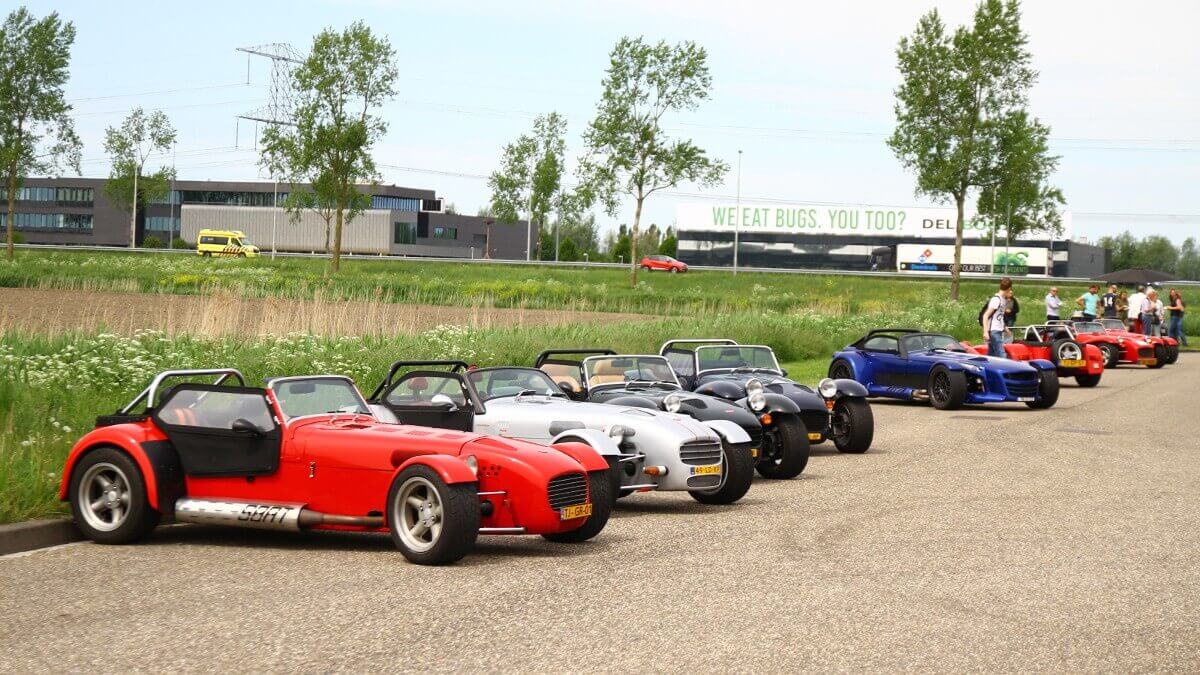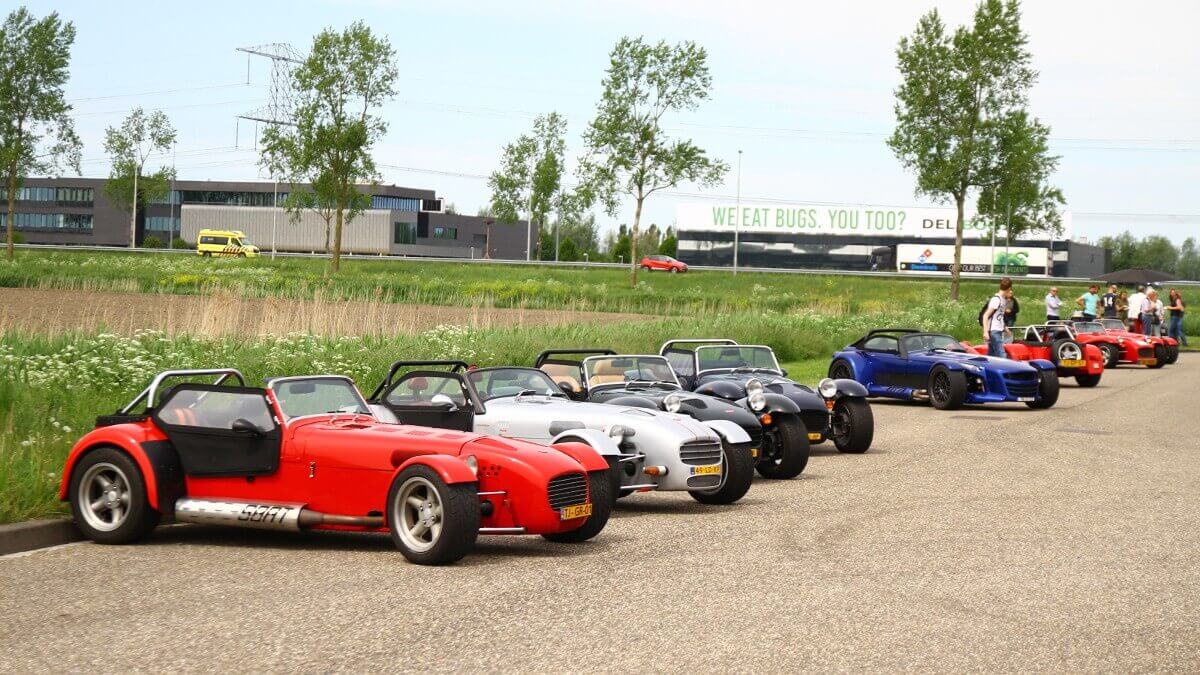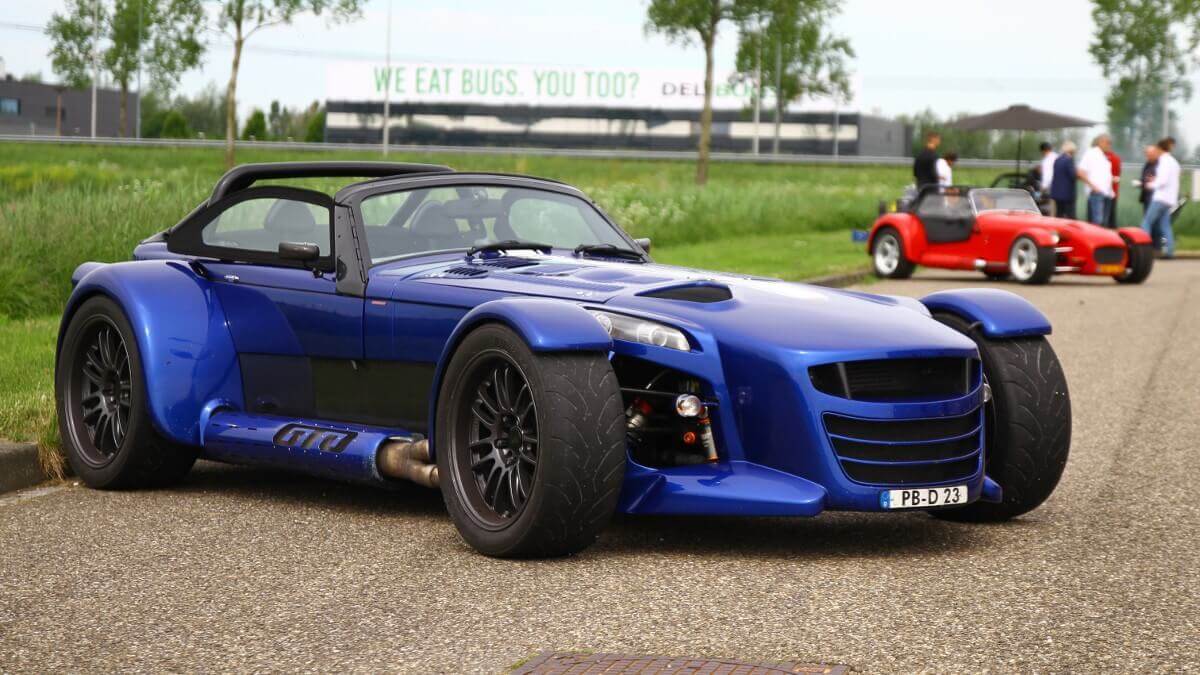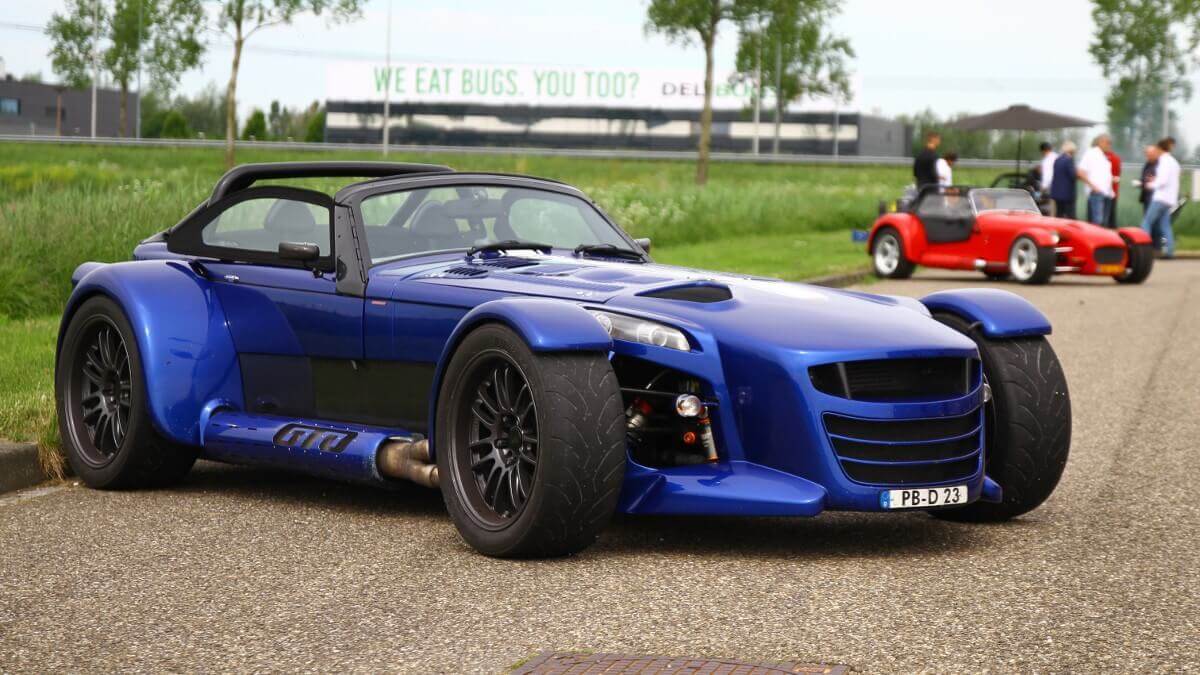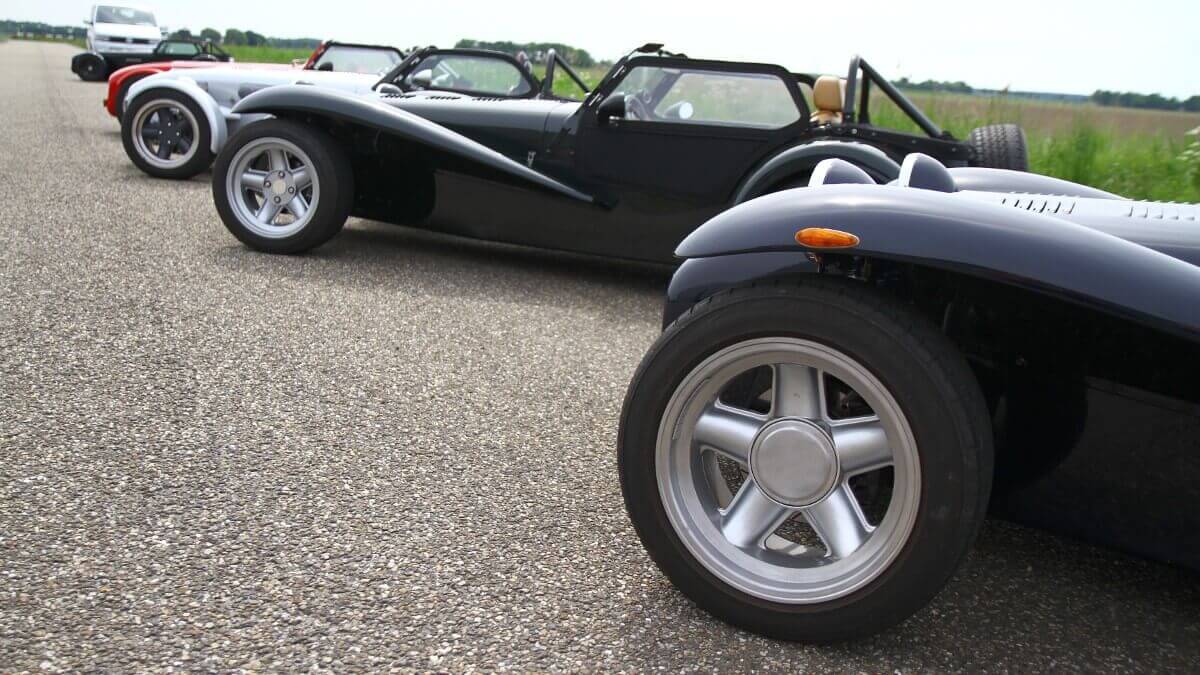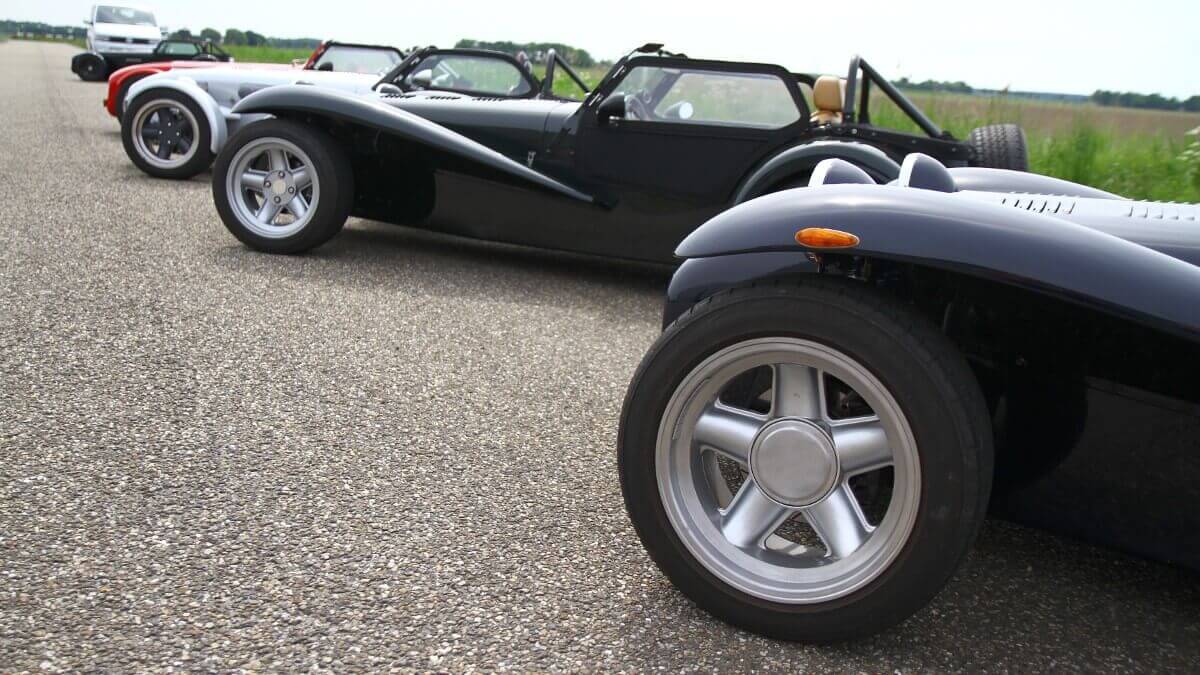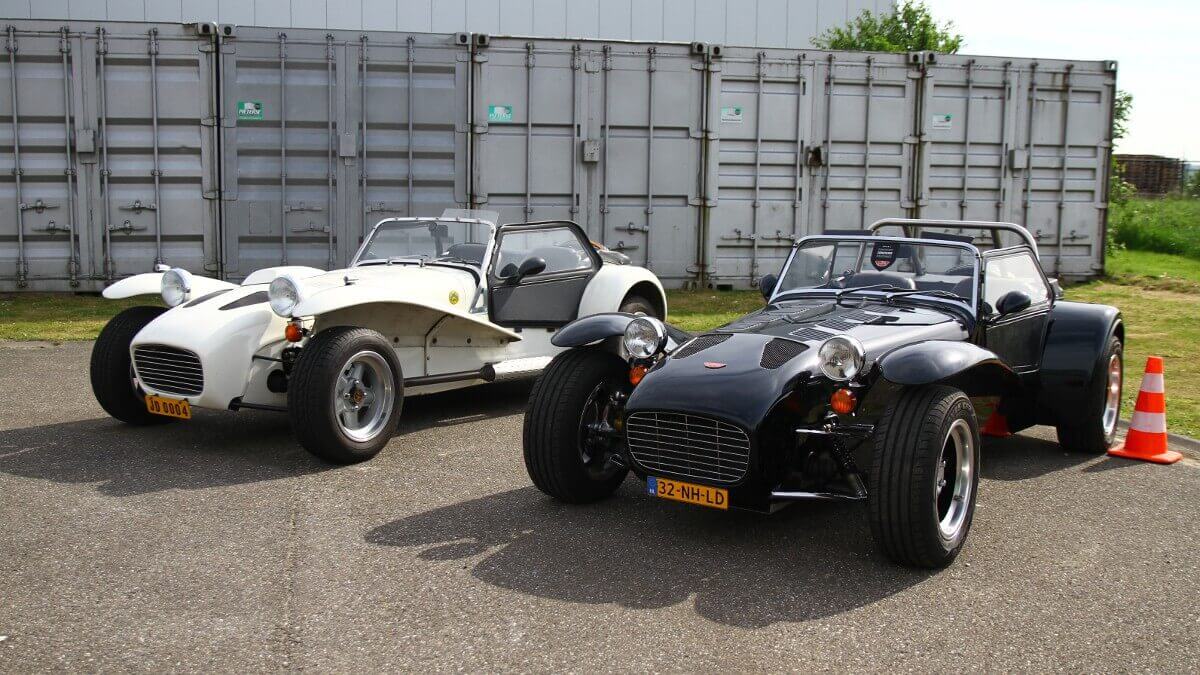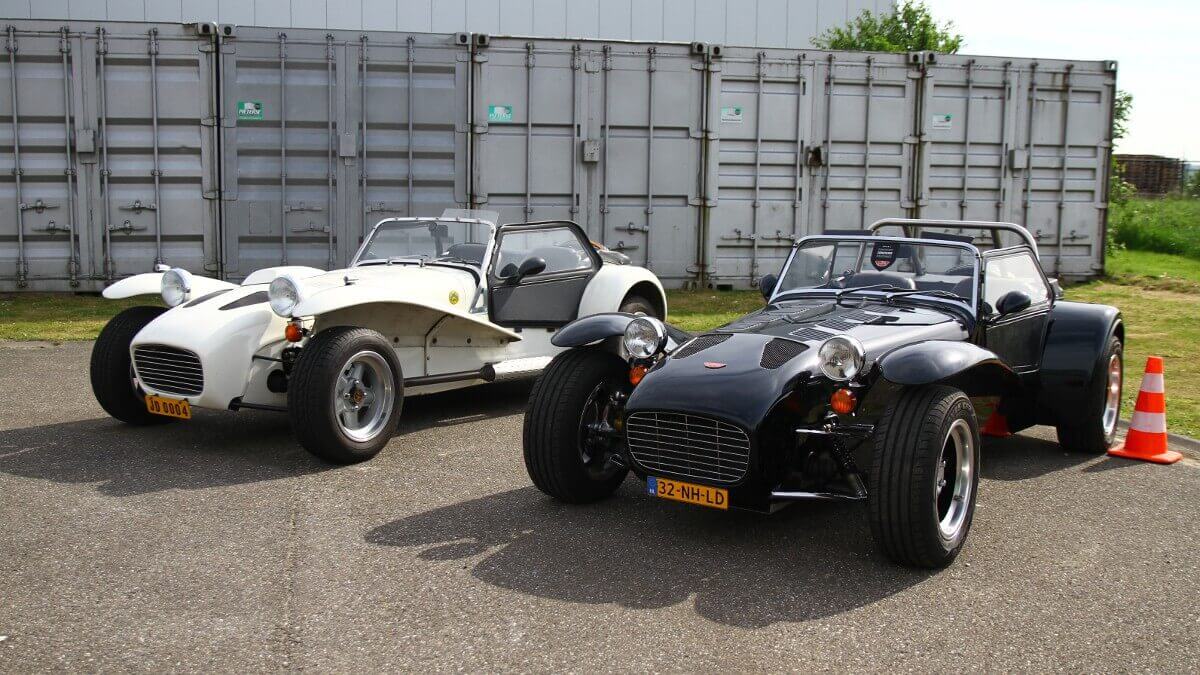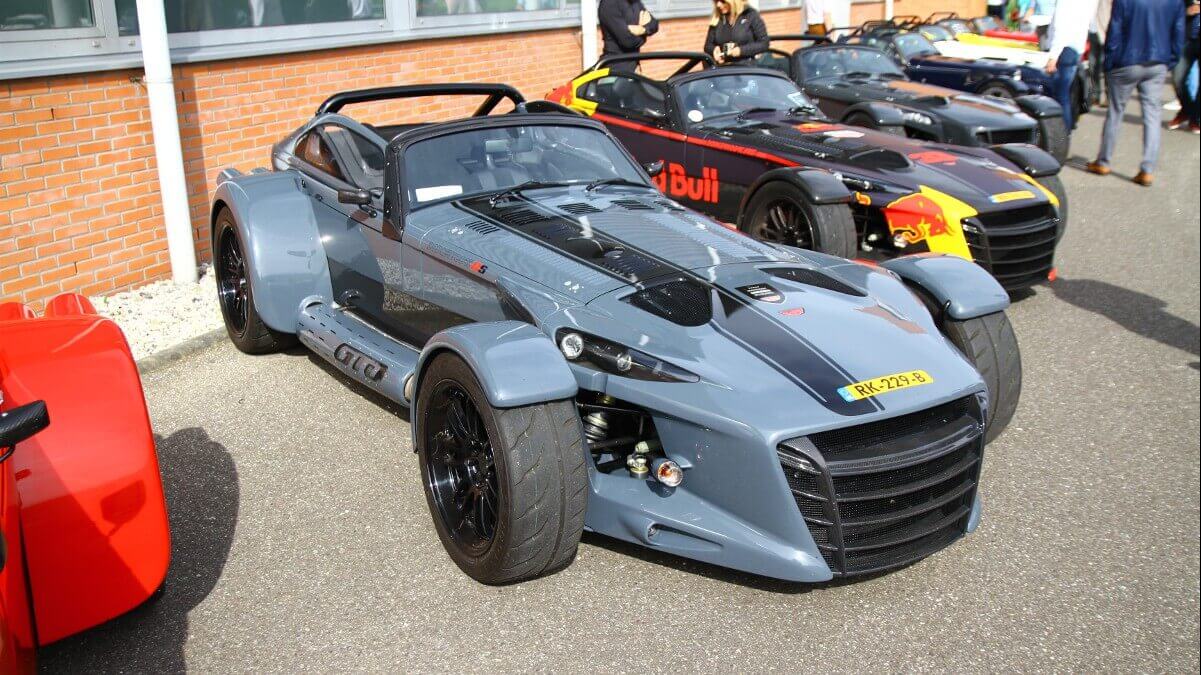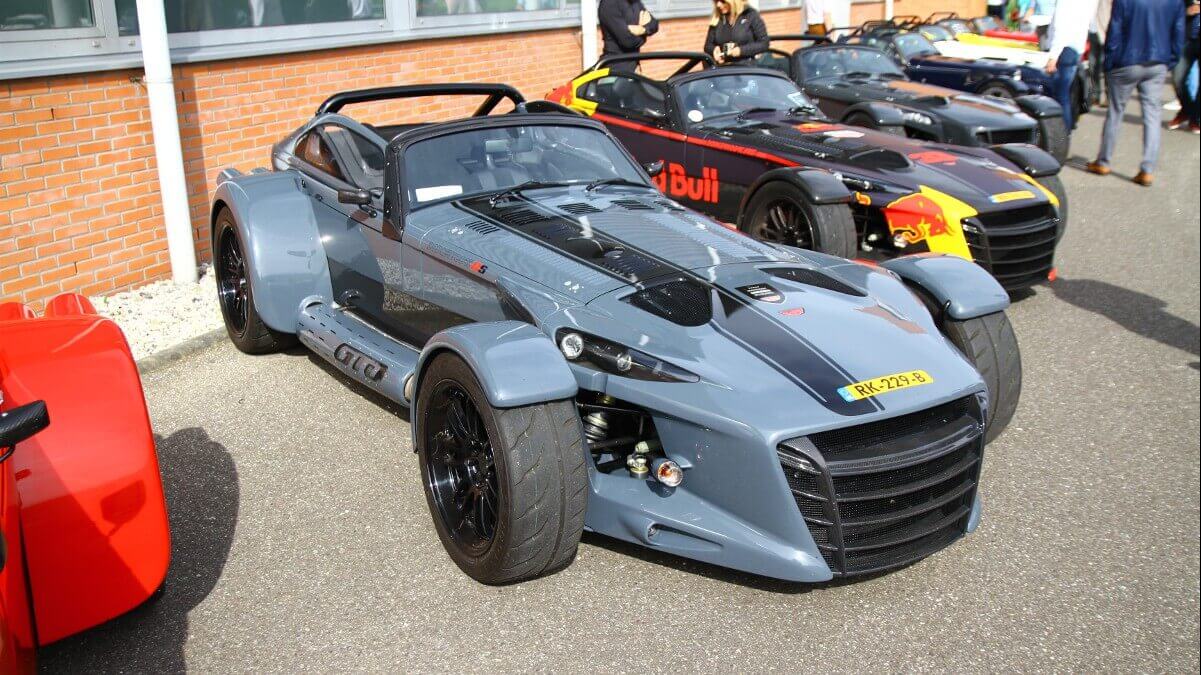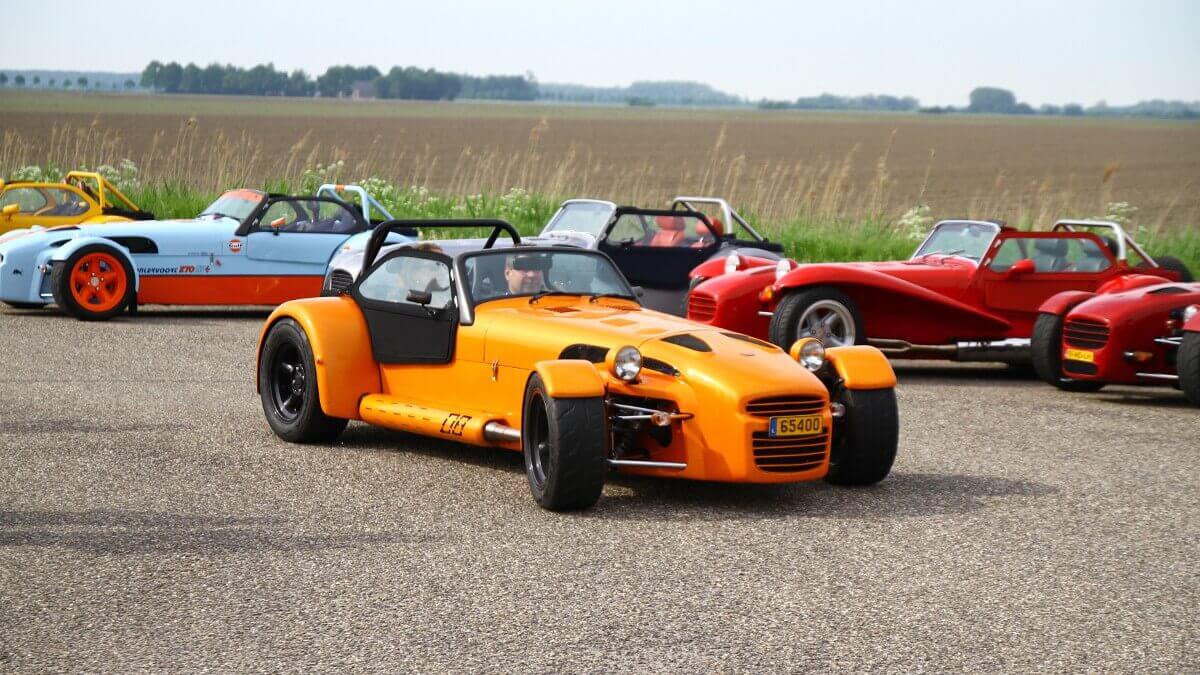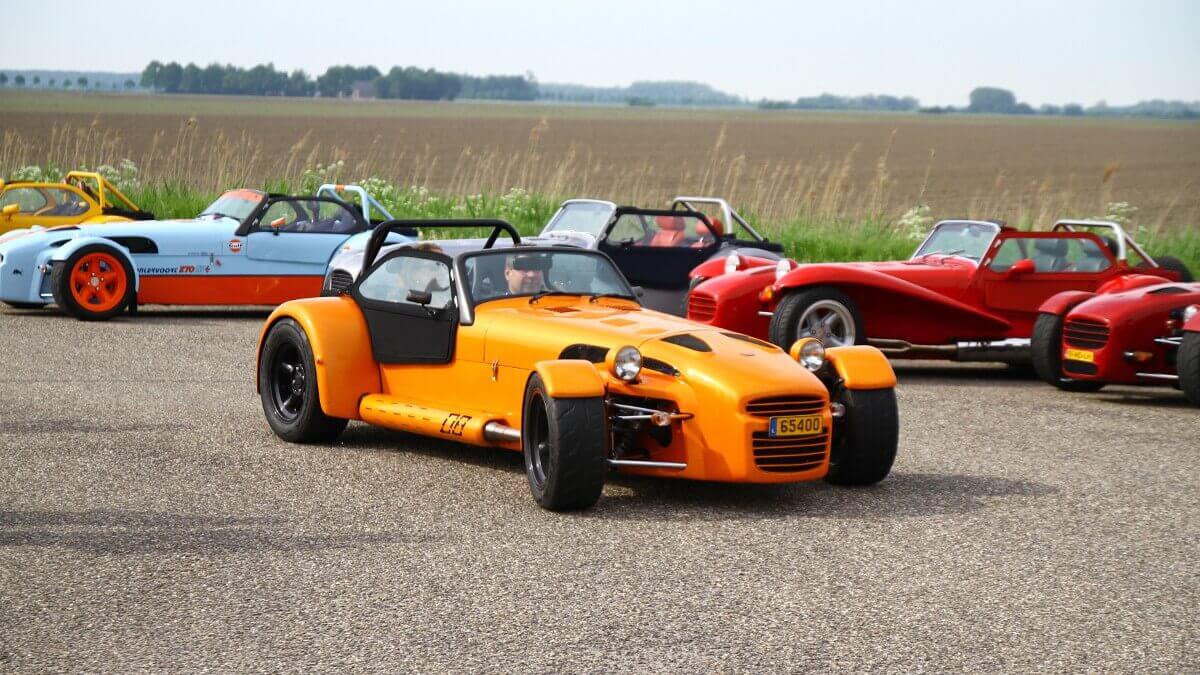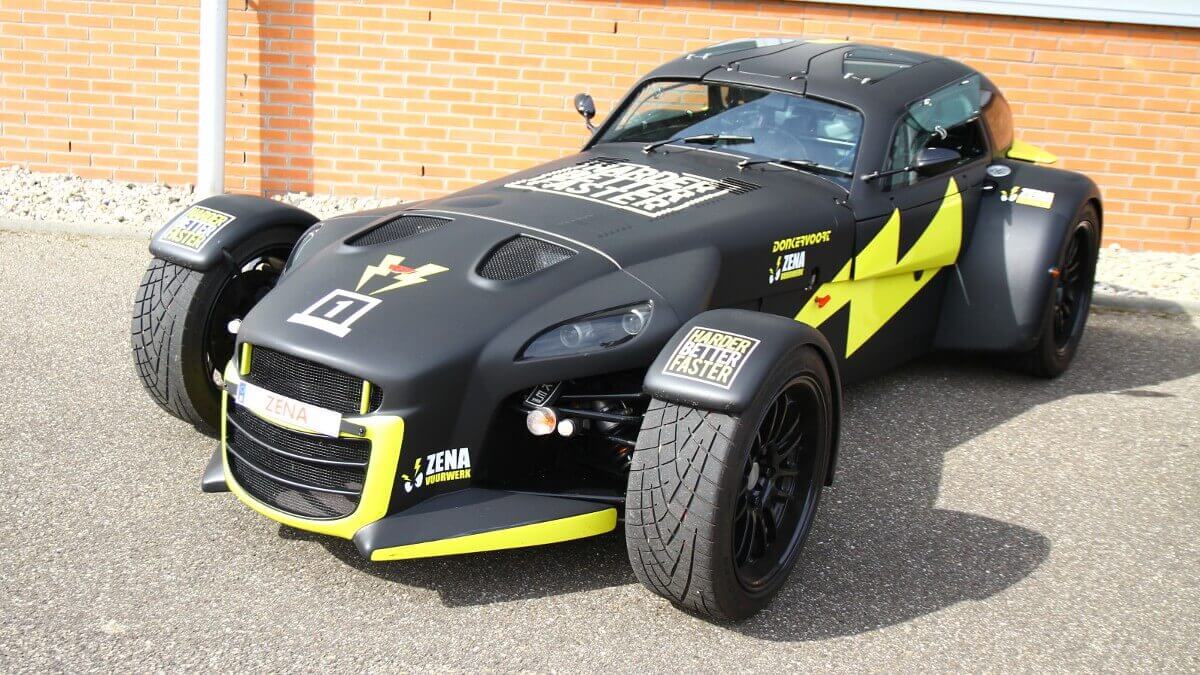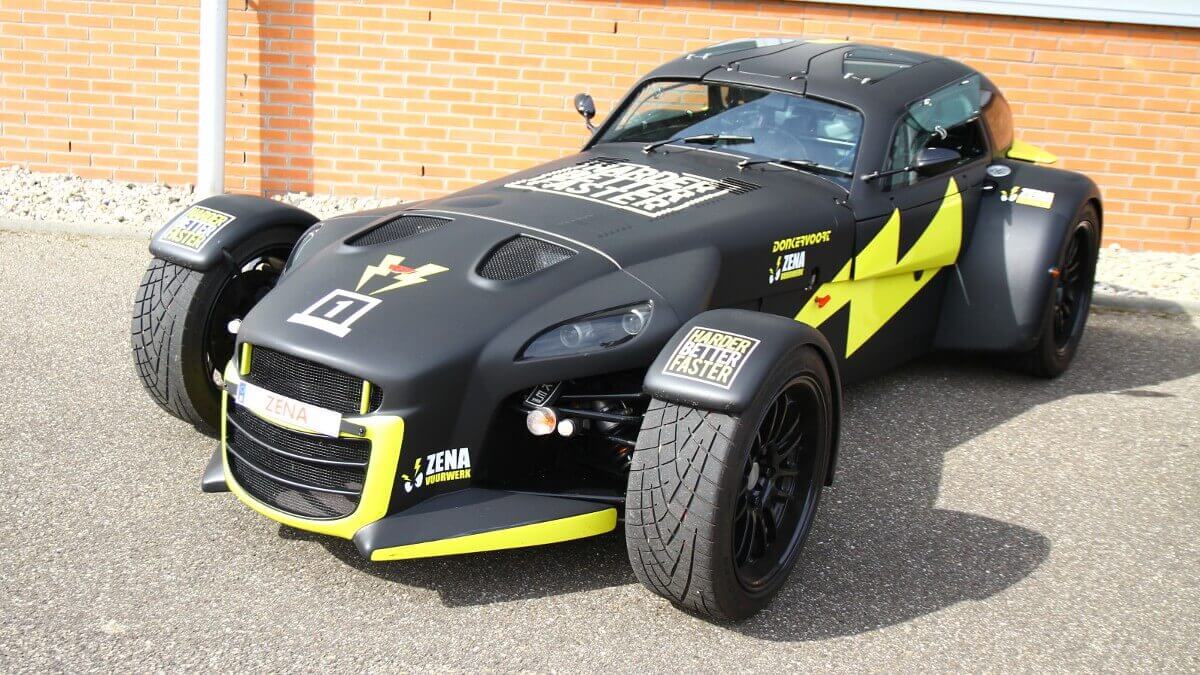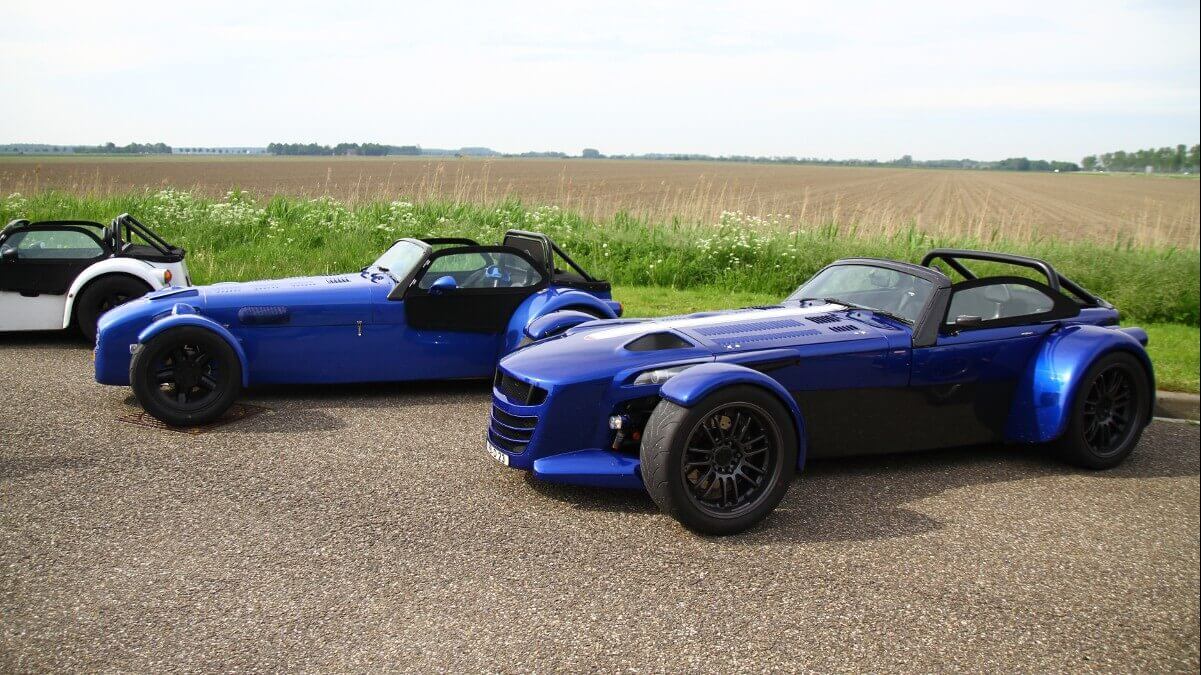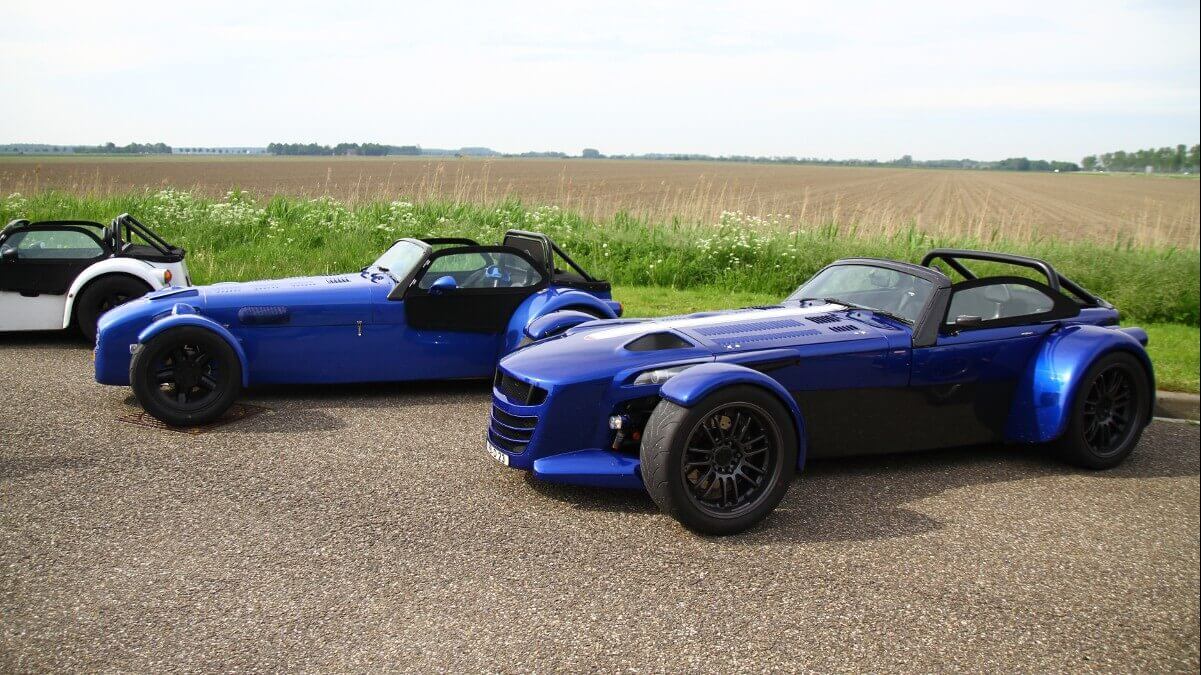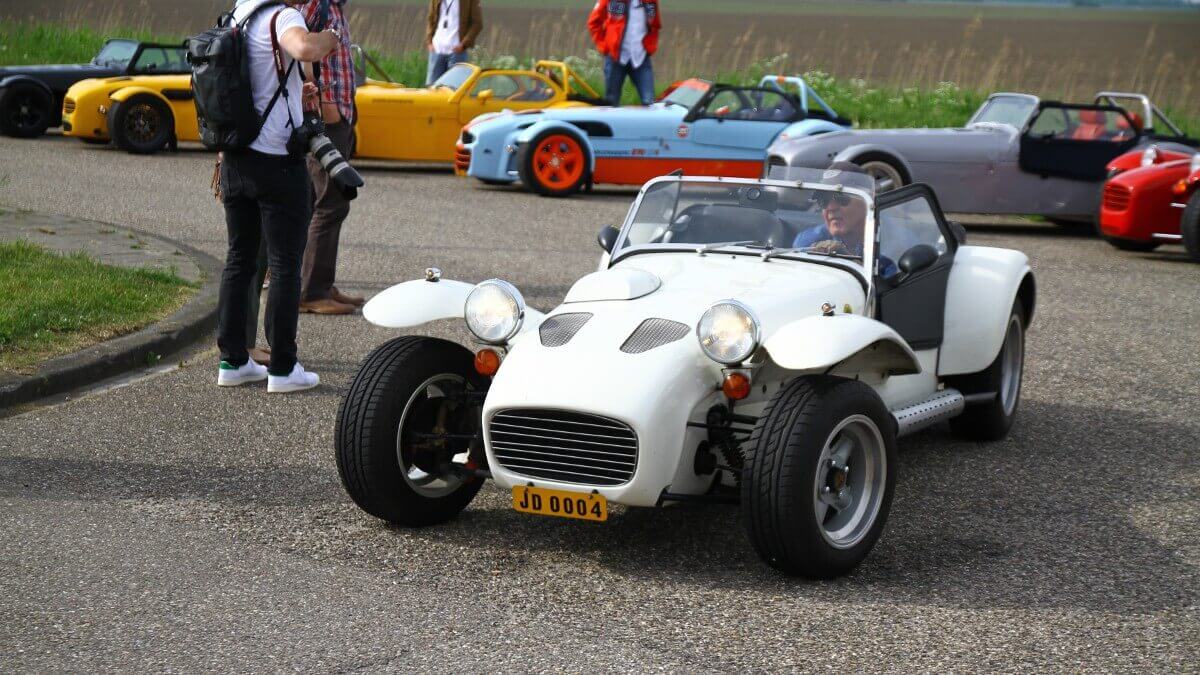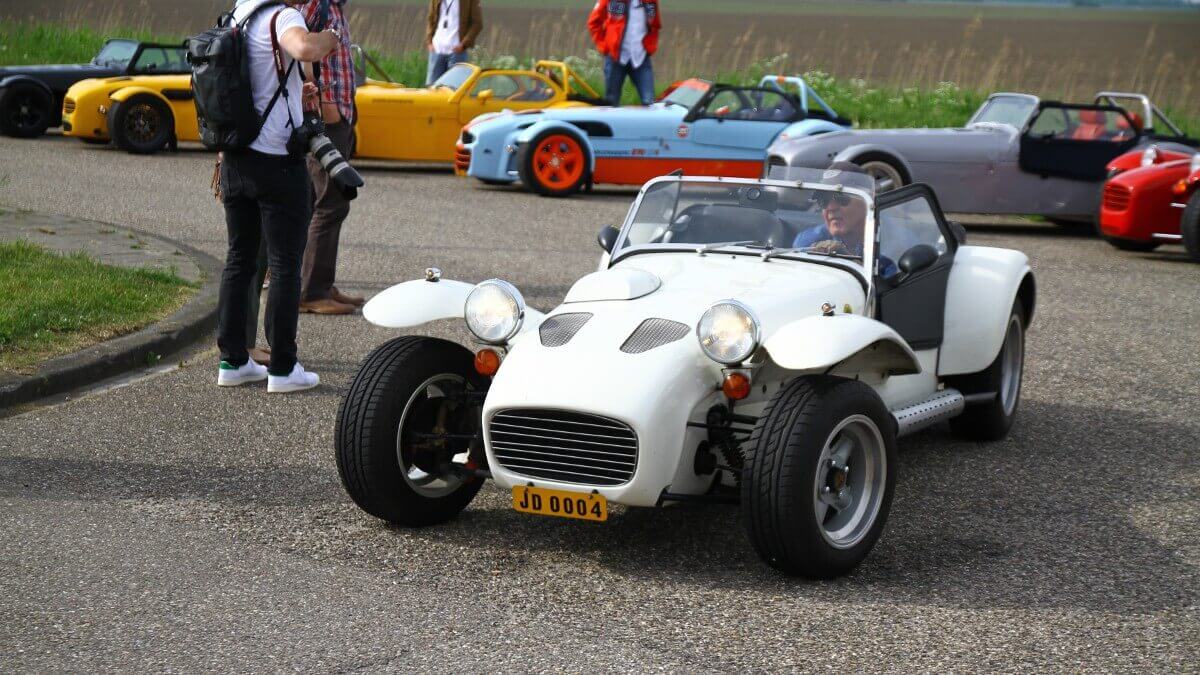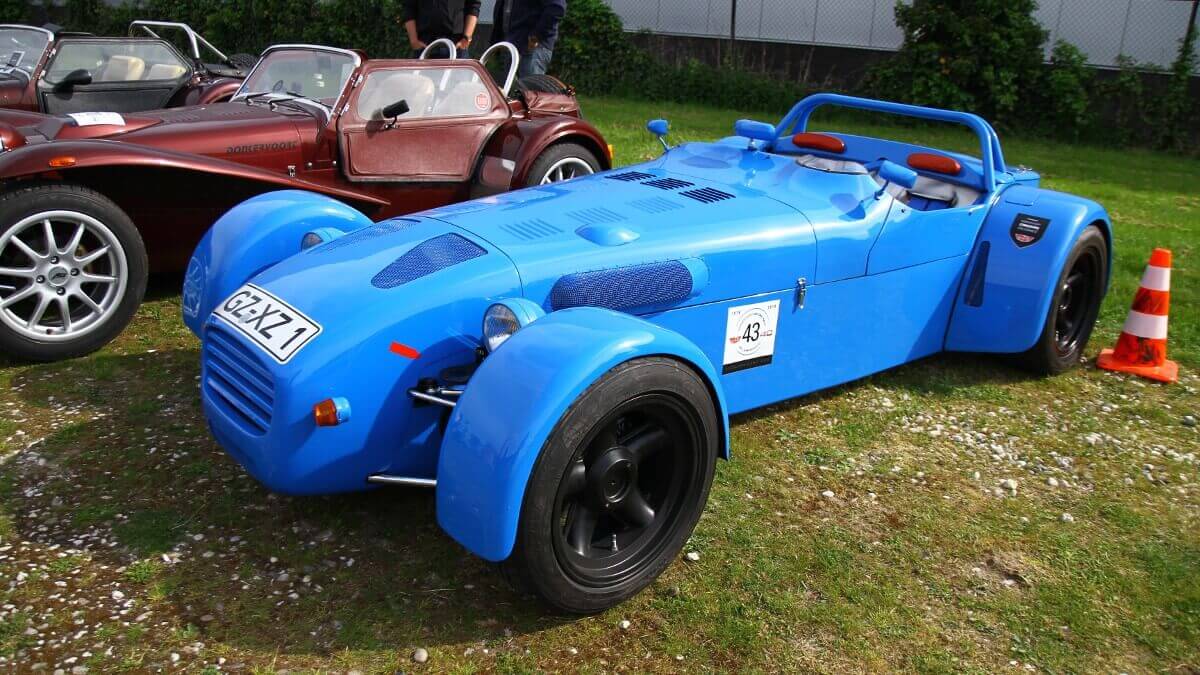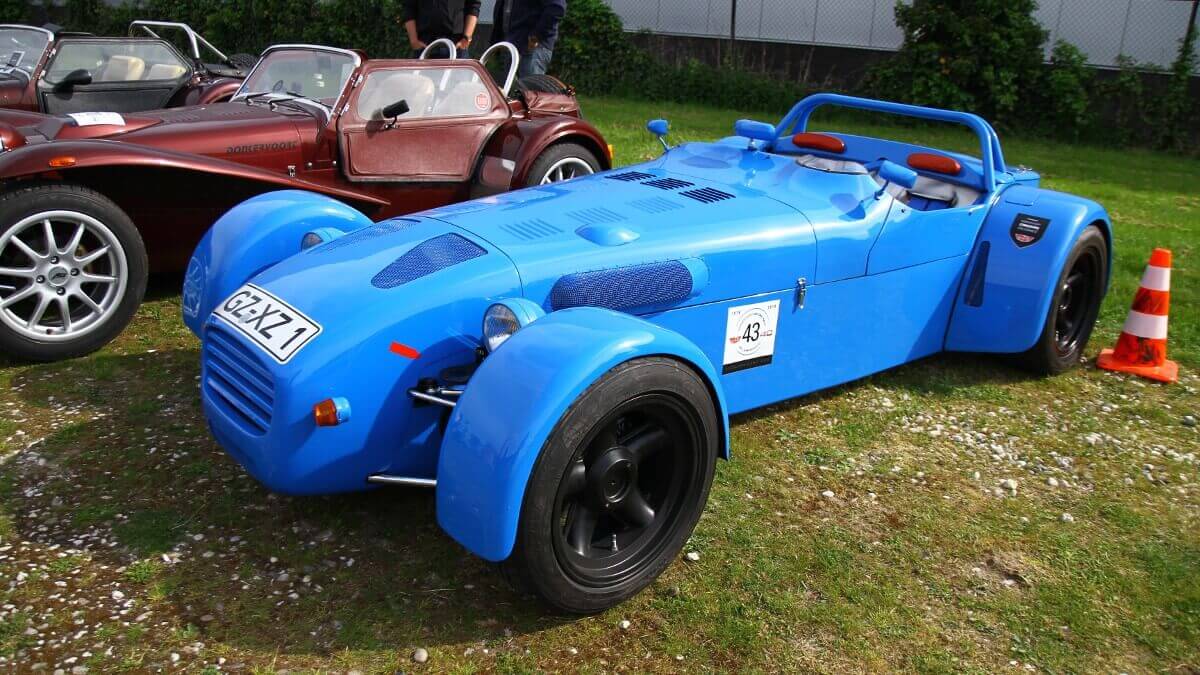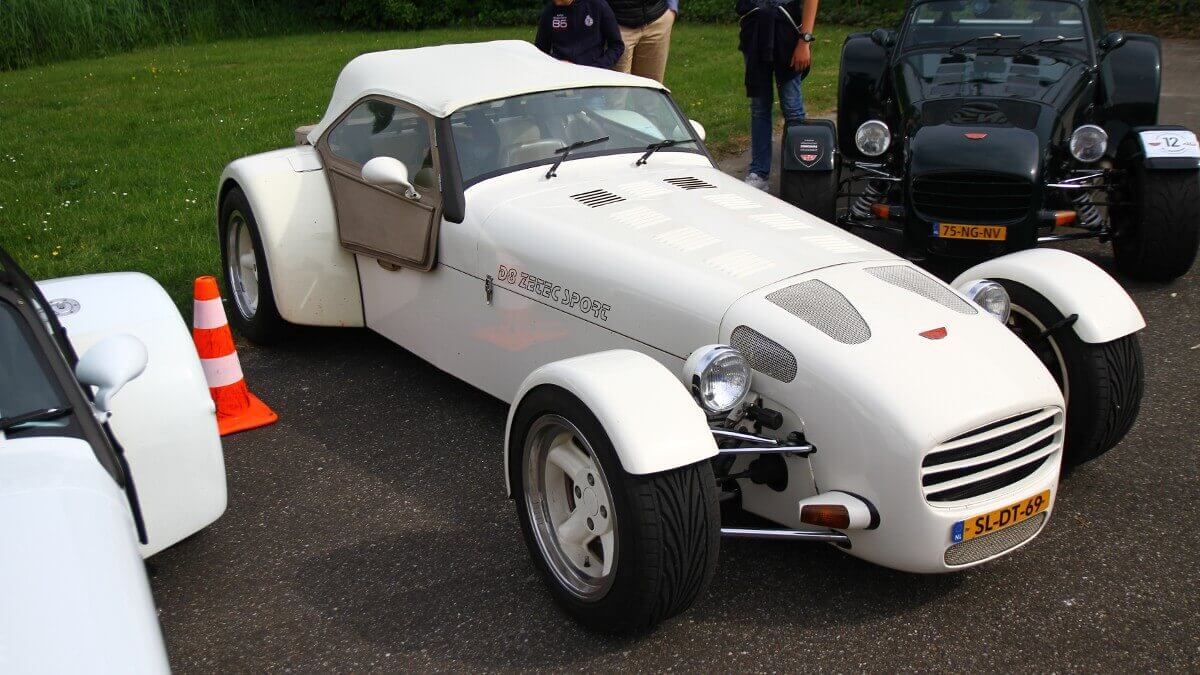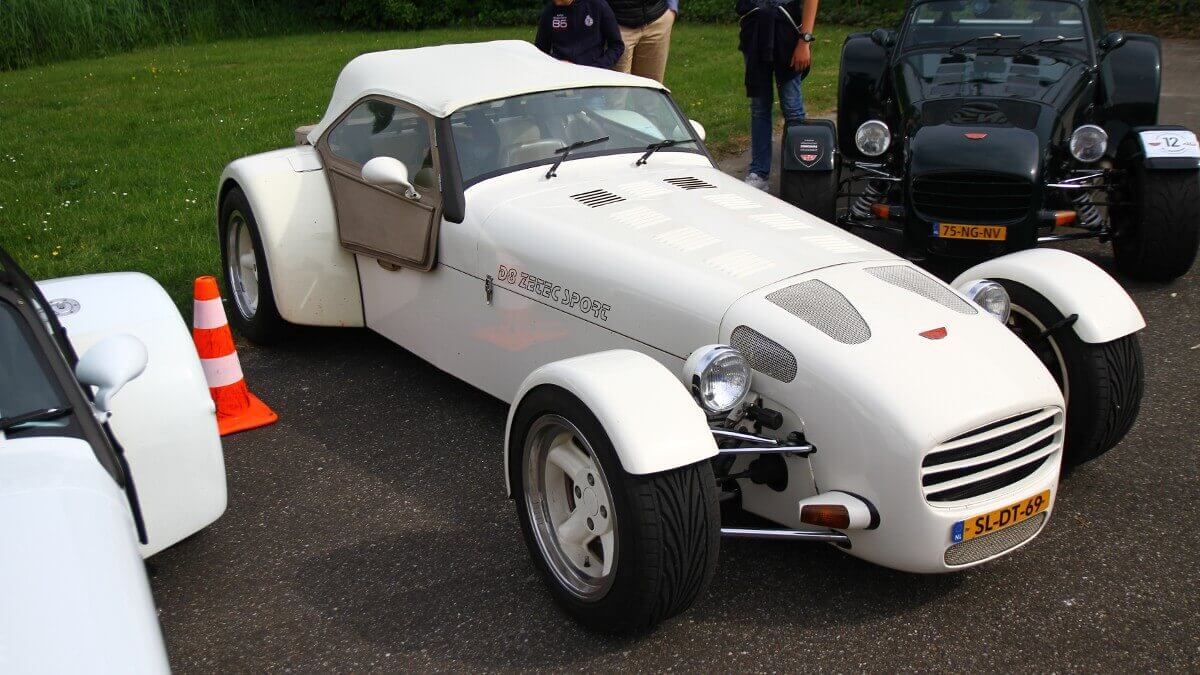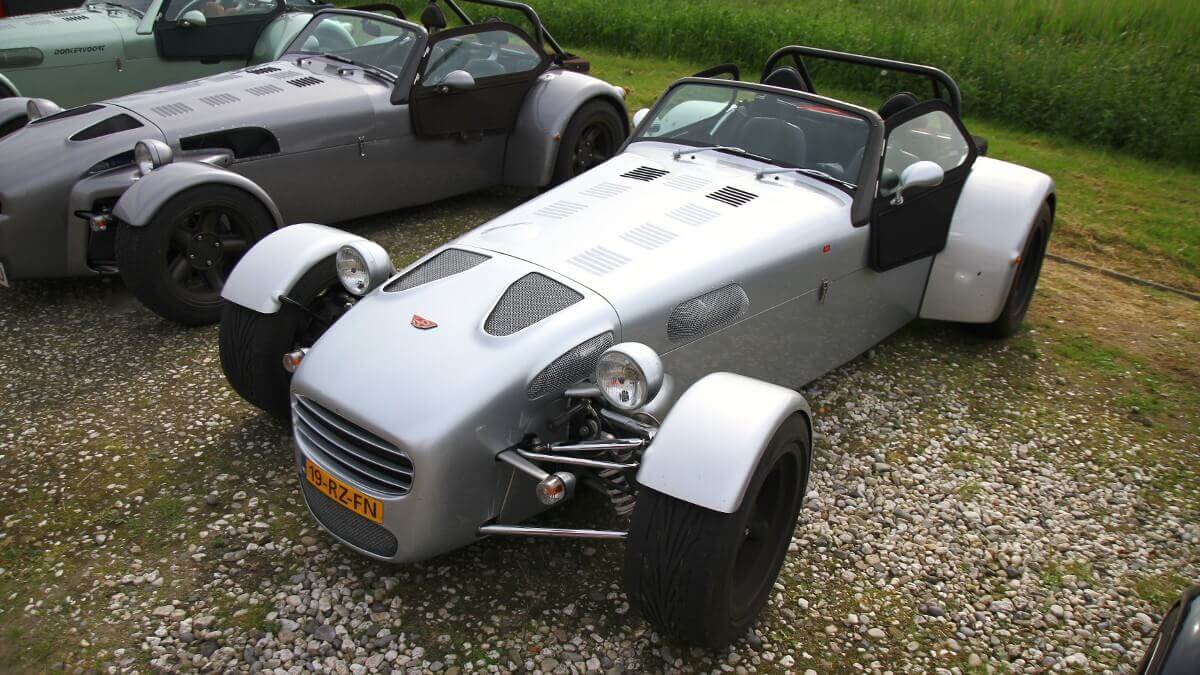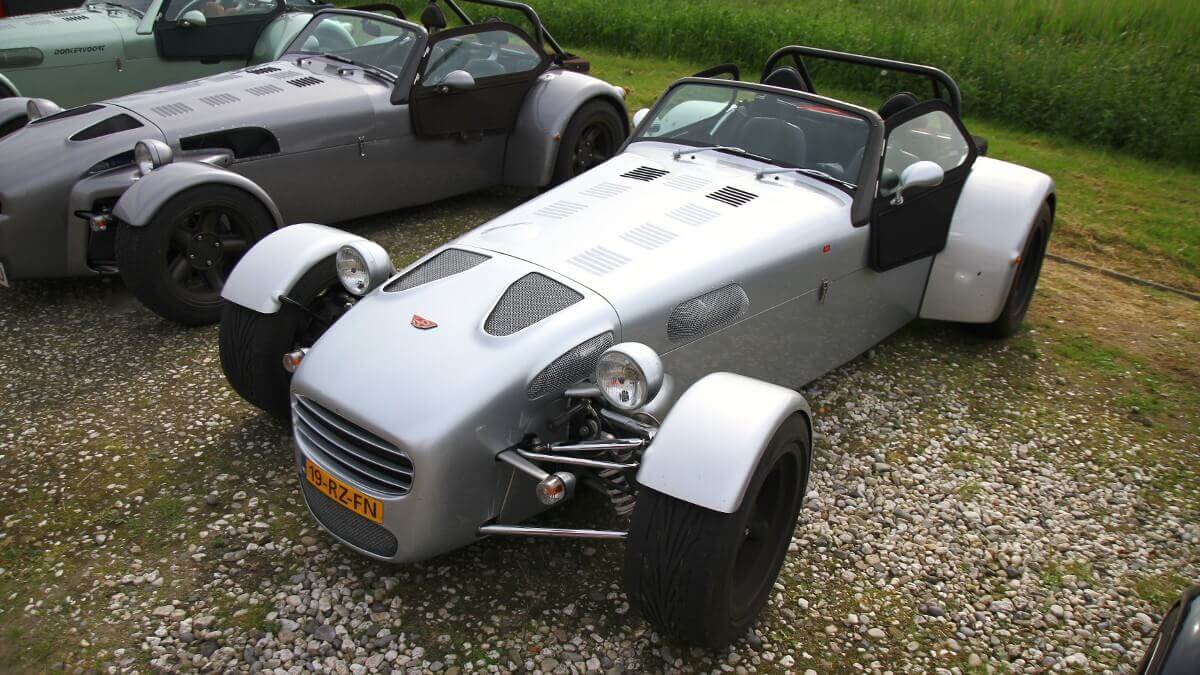 For their tenth anniversary Donkervoort introduced their most radical concept for the roads, the D10. Only ten copies of this roof- and window-less sports car with a 190 PS strong turbo engine have been made, of which seven are known to exist today. A year after its debut at the Paris Motorshow the French importer set a new world record for roadcars with a time of 4.85 seconds for the acceleration from zero to 62 mph (100 kph). D10 also was the first model which showed small 'cycle wings' instead of the pre-war styled long fenders.

Five years later the completely new developed D8 took succession of the S8 model range. It got a 140 horsepower Ford-Zetec engine with less weight – a concept which could be found in the aluminium transmission case and the redeveloped chassis as well, the latter now using carbonfibre parts for the first time. All together it was 50 kilograms lighter than the predecessor. At the rear the up-to-then typical spare wheel was deleted and next to the Sport variant with 'cycle wings' there was a Classic version with the classic long fenders available. This was also the case with the D8 Cosworth with its 220 to 280 horsepower turbo engine.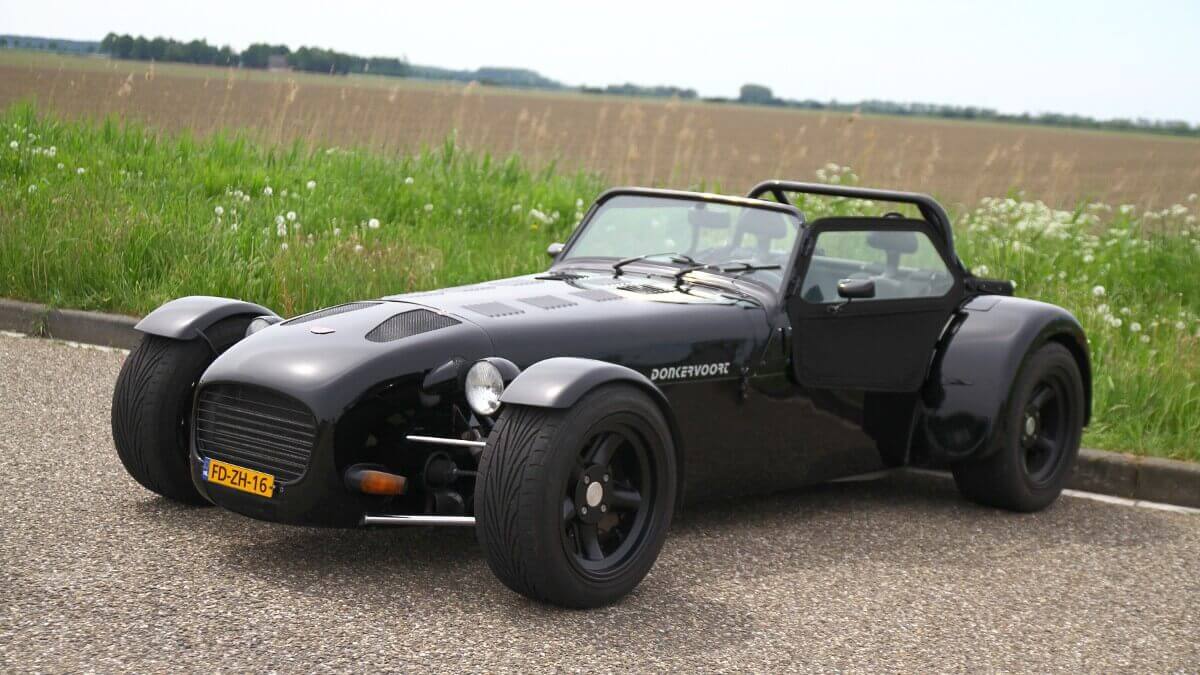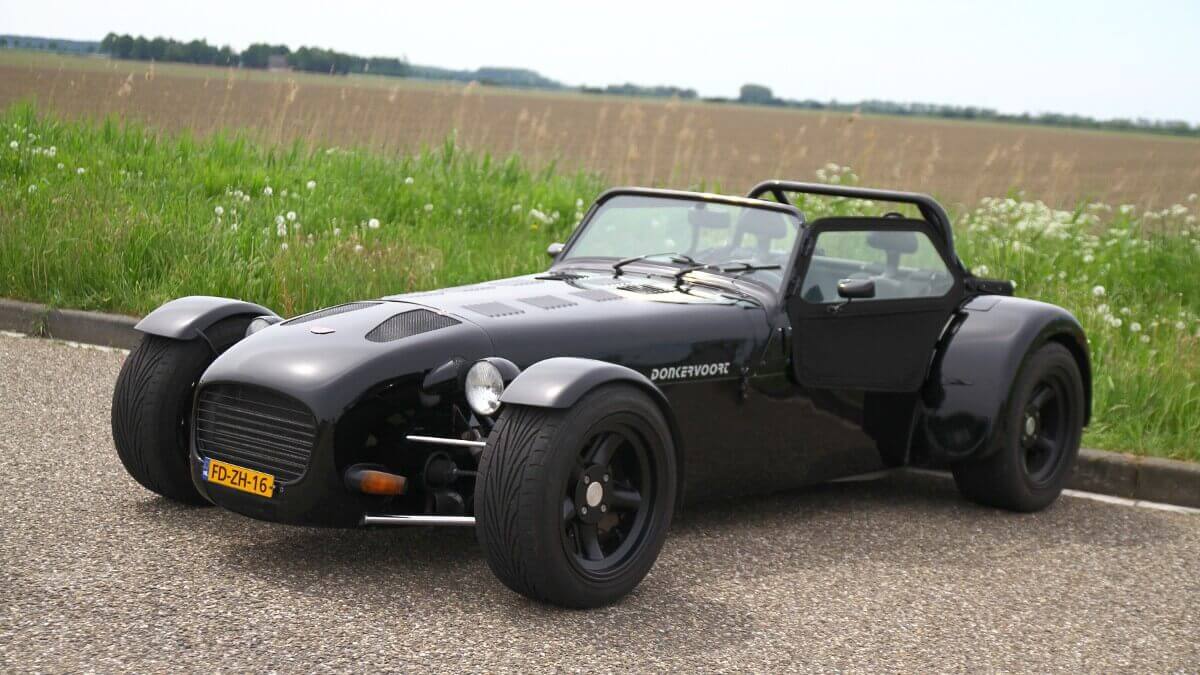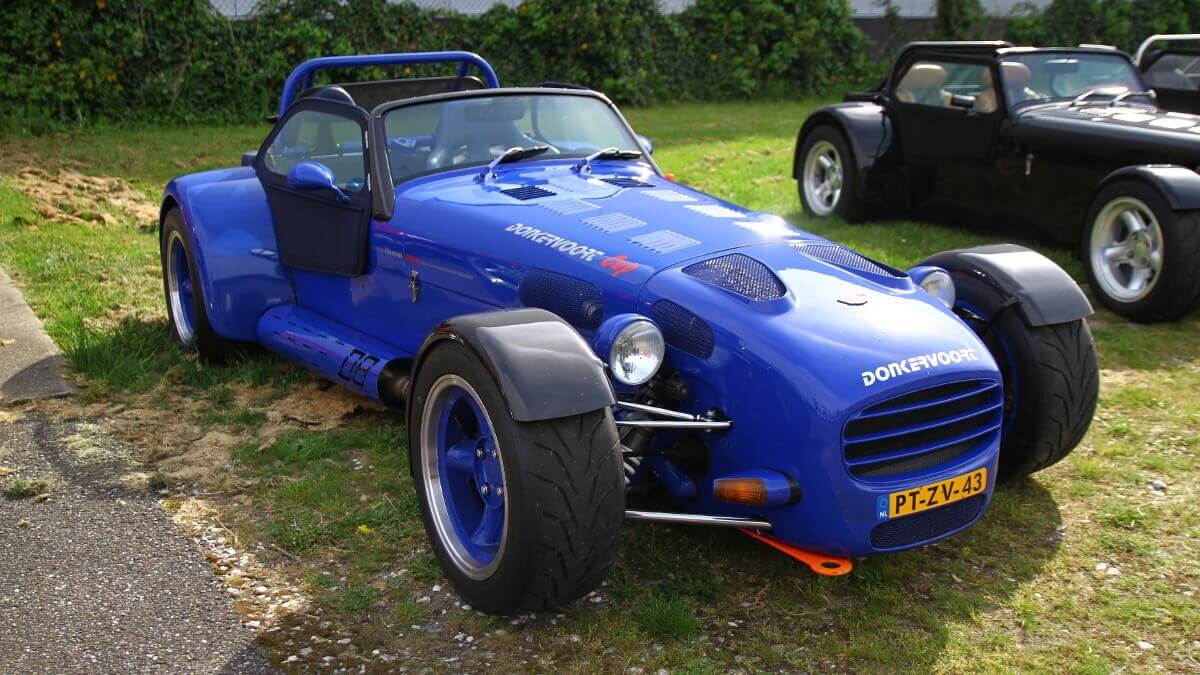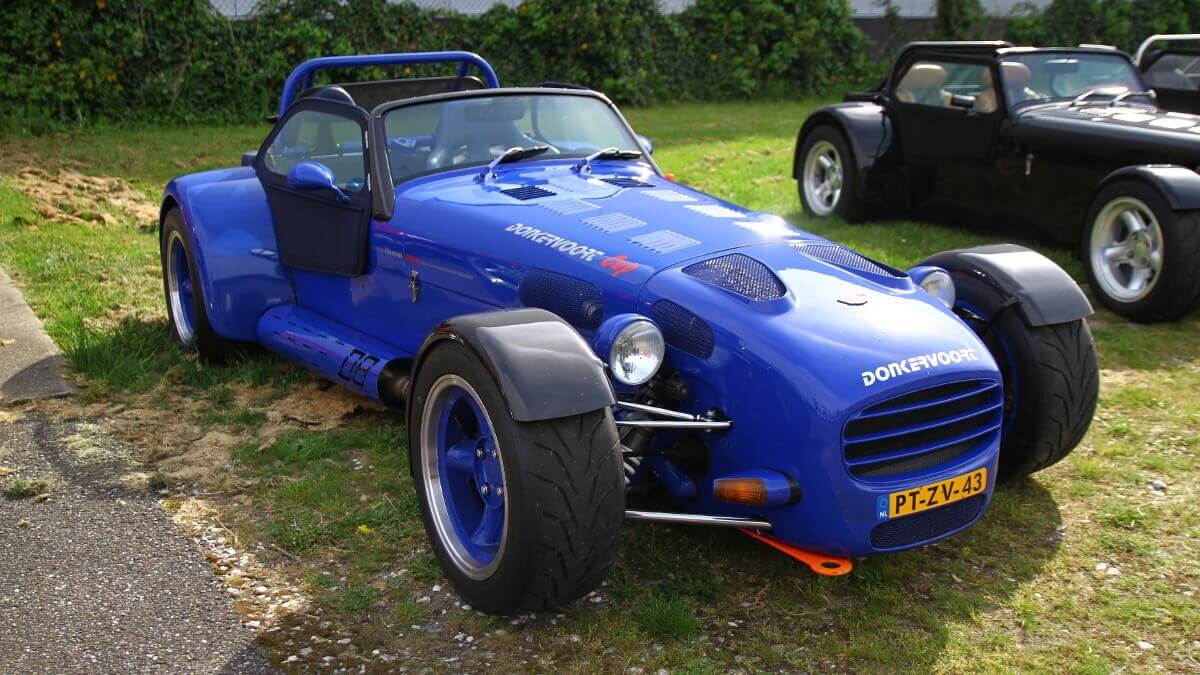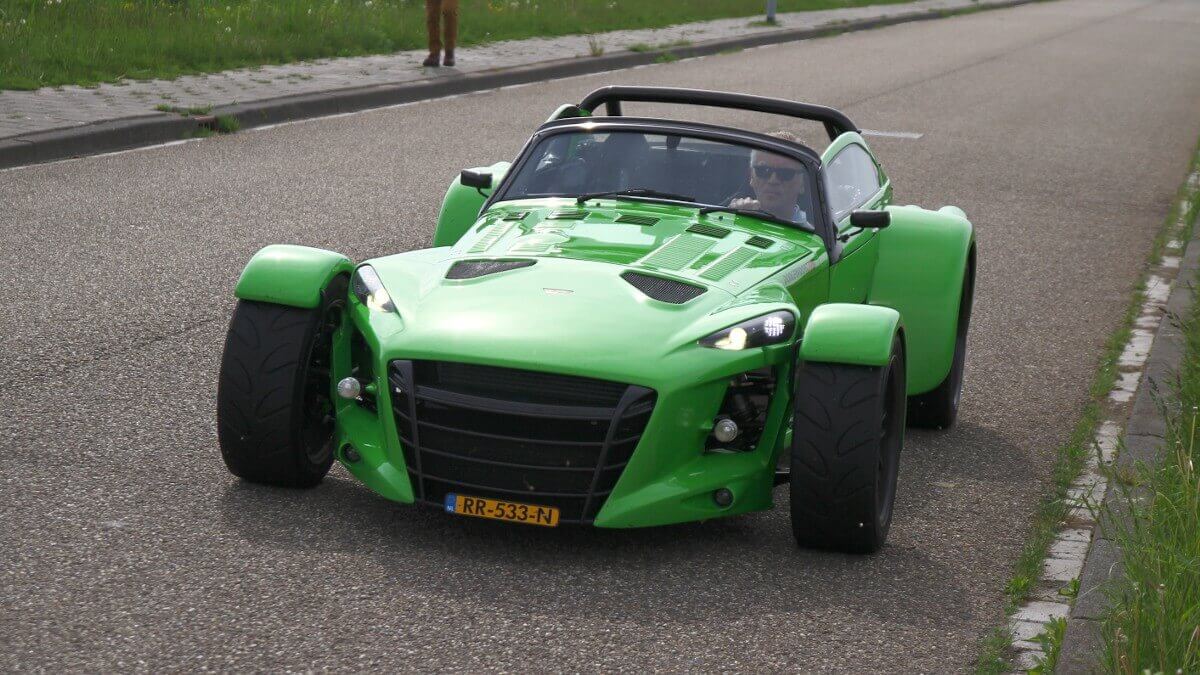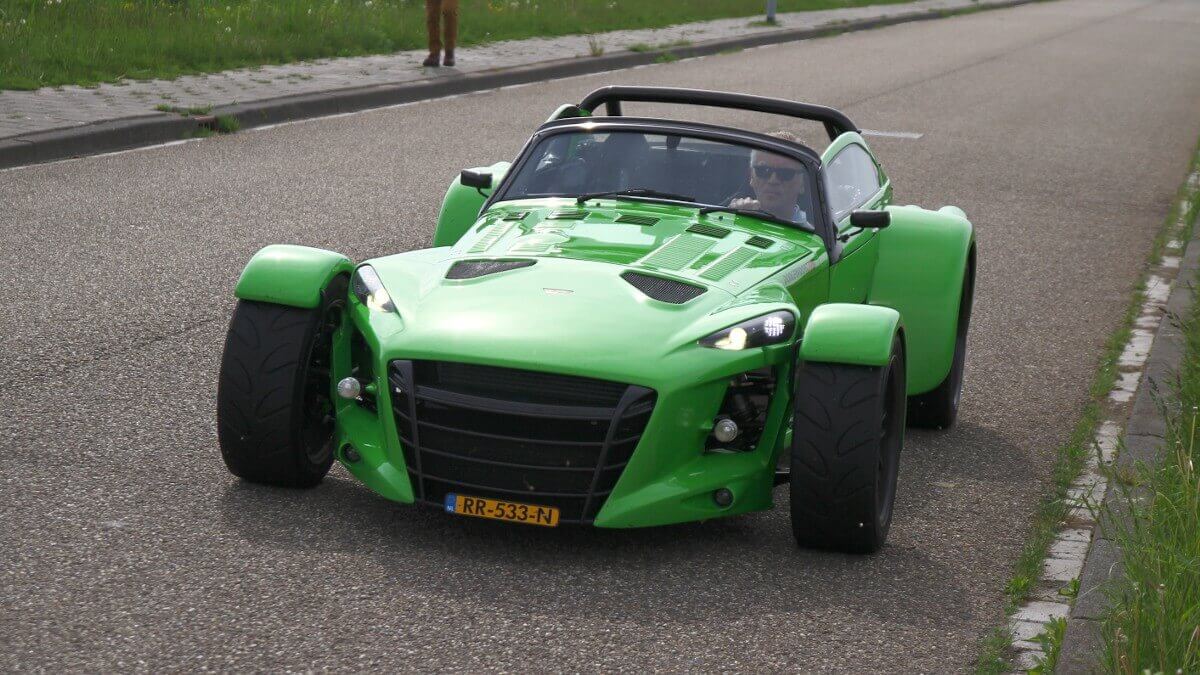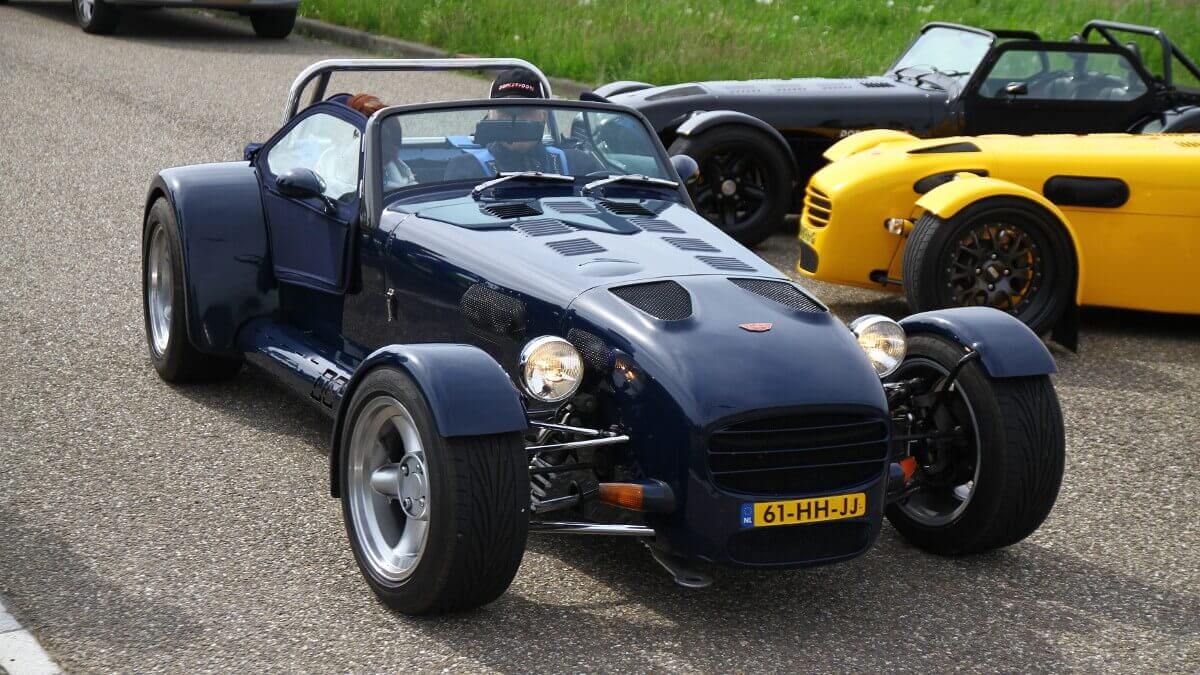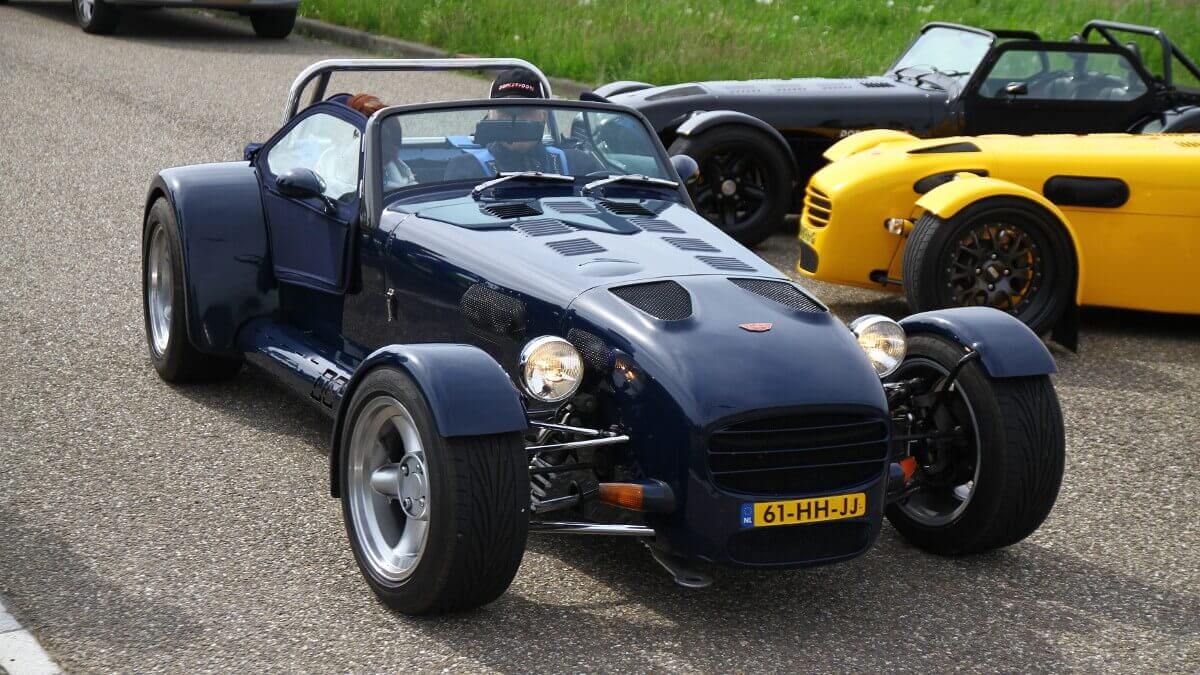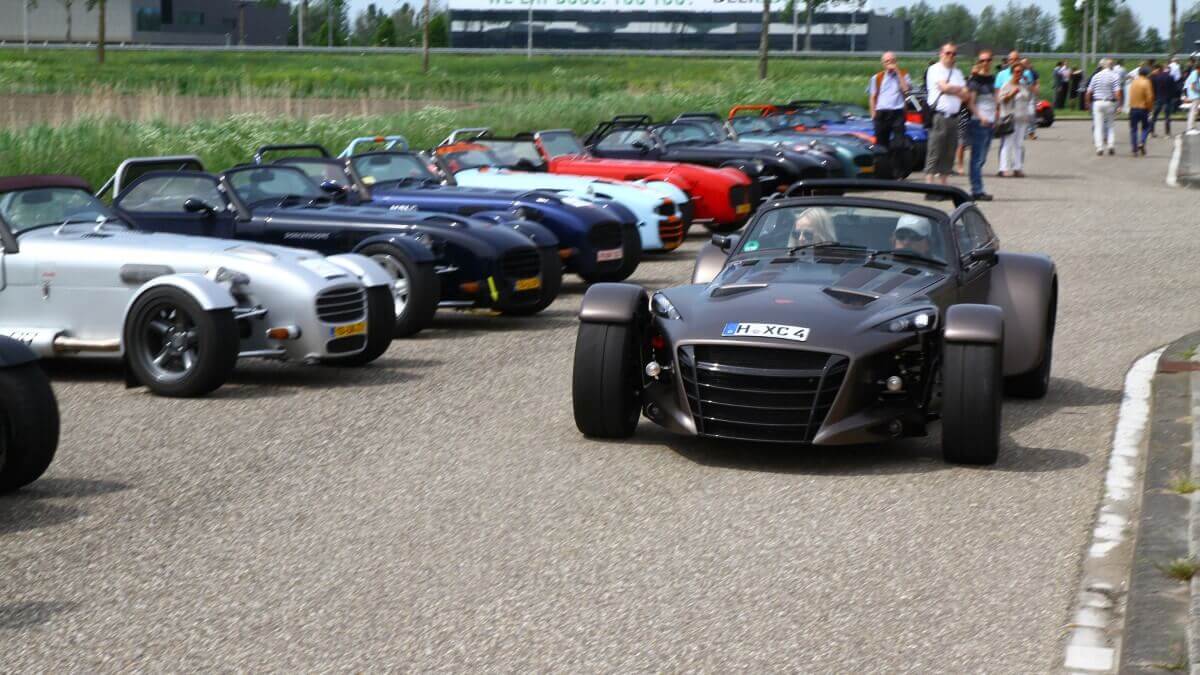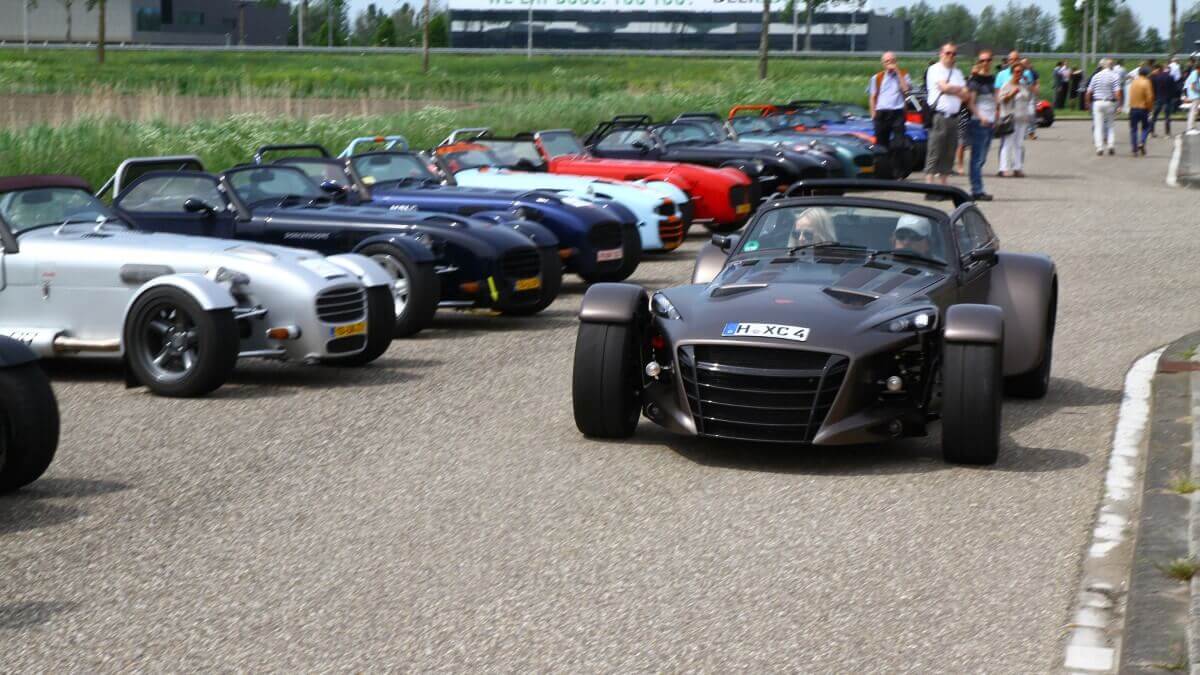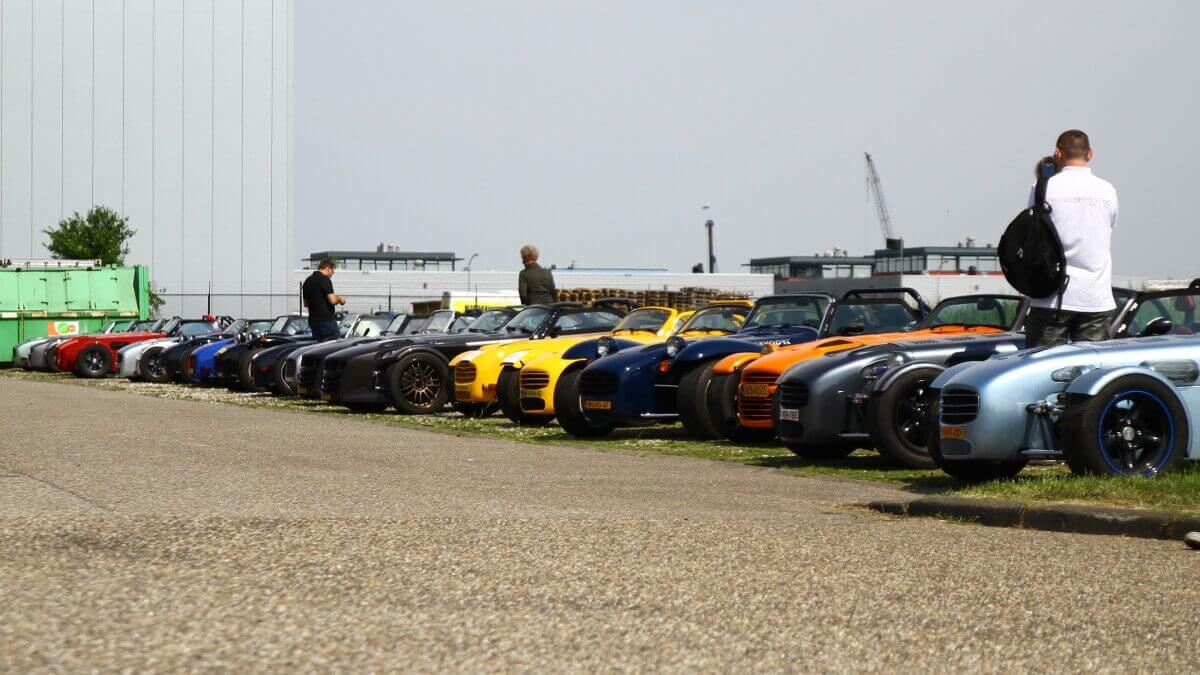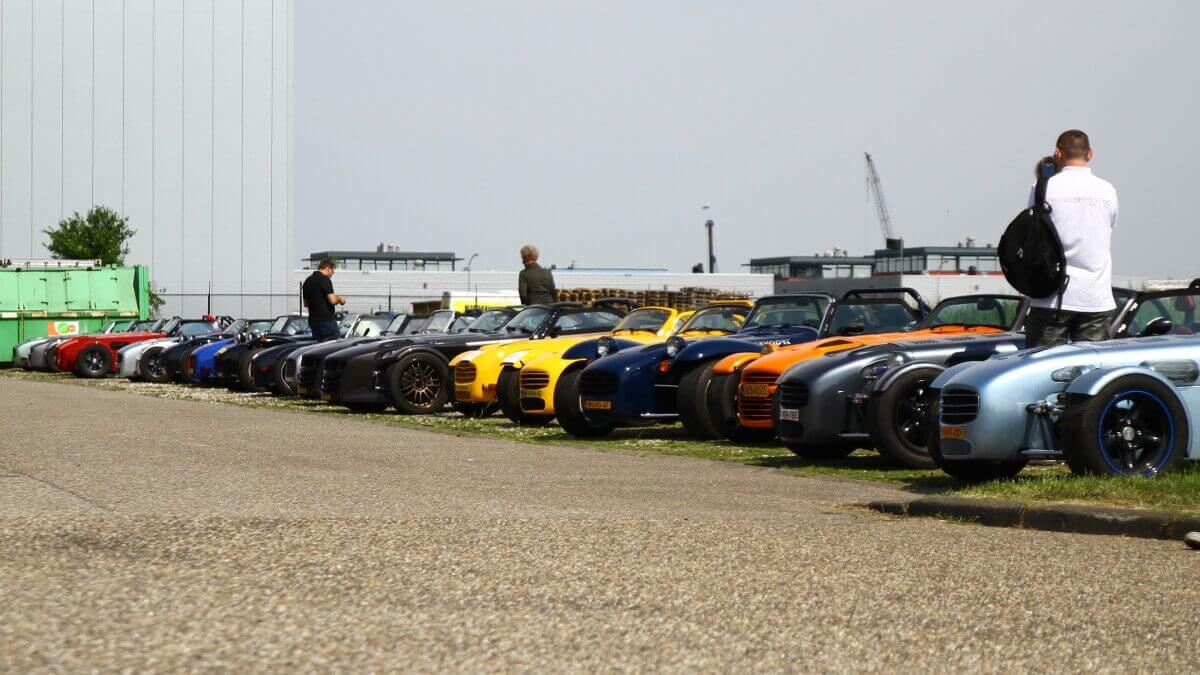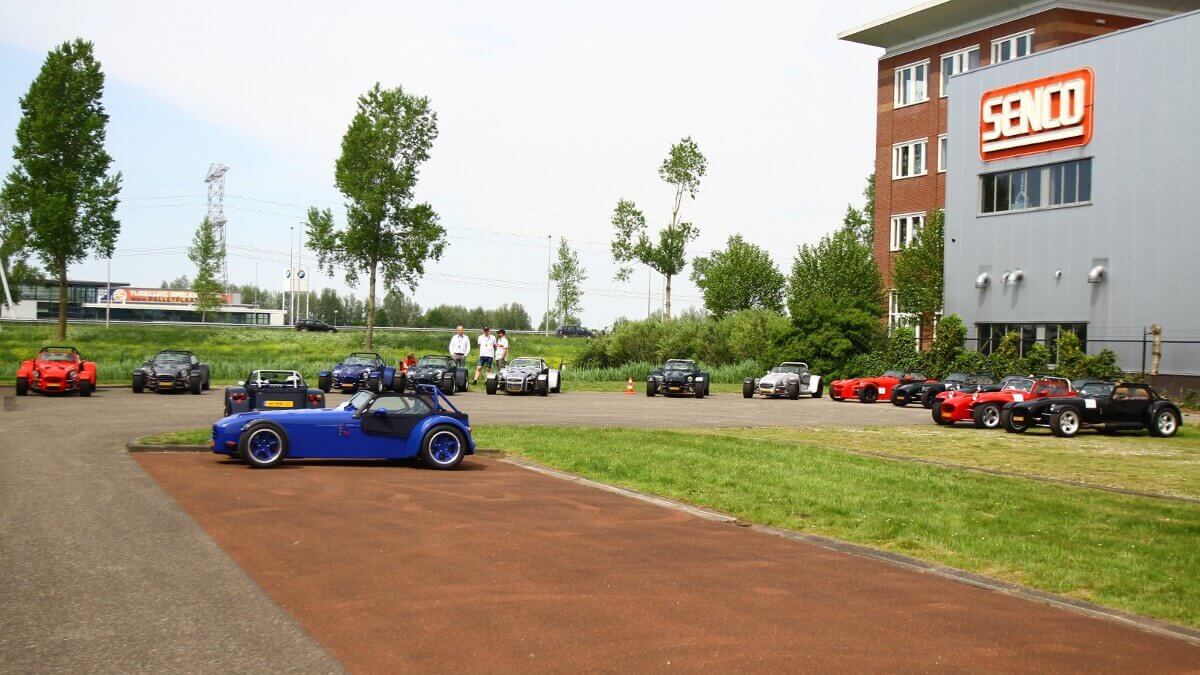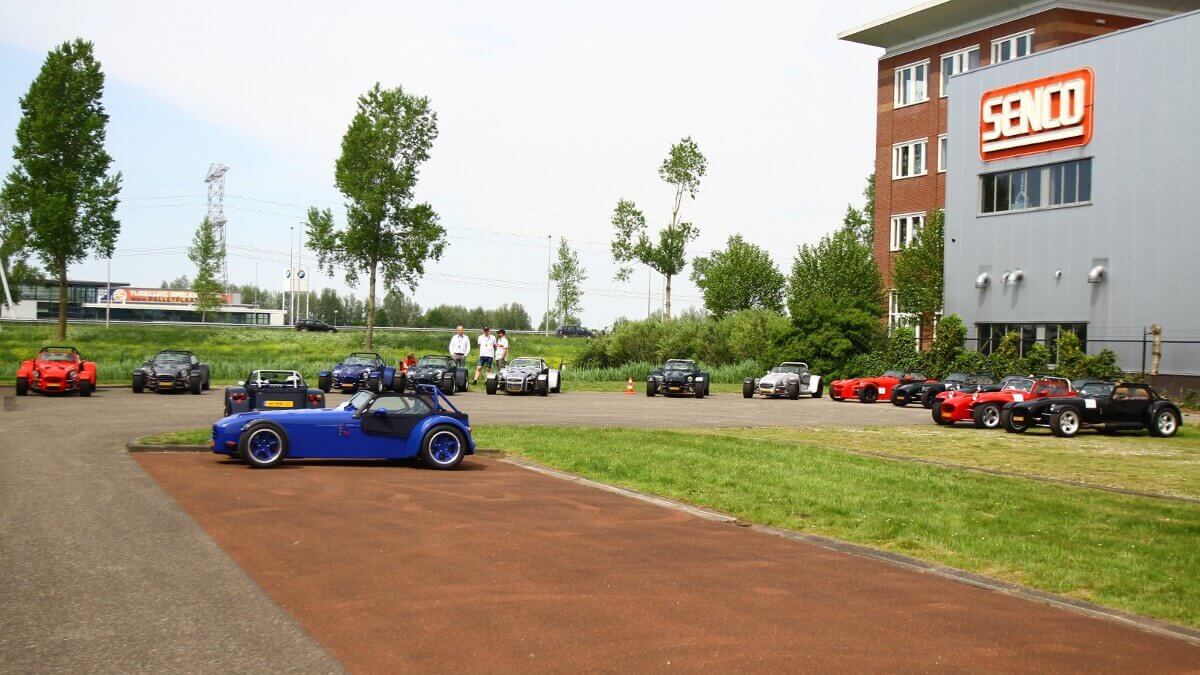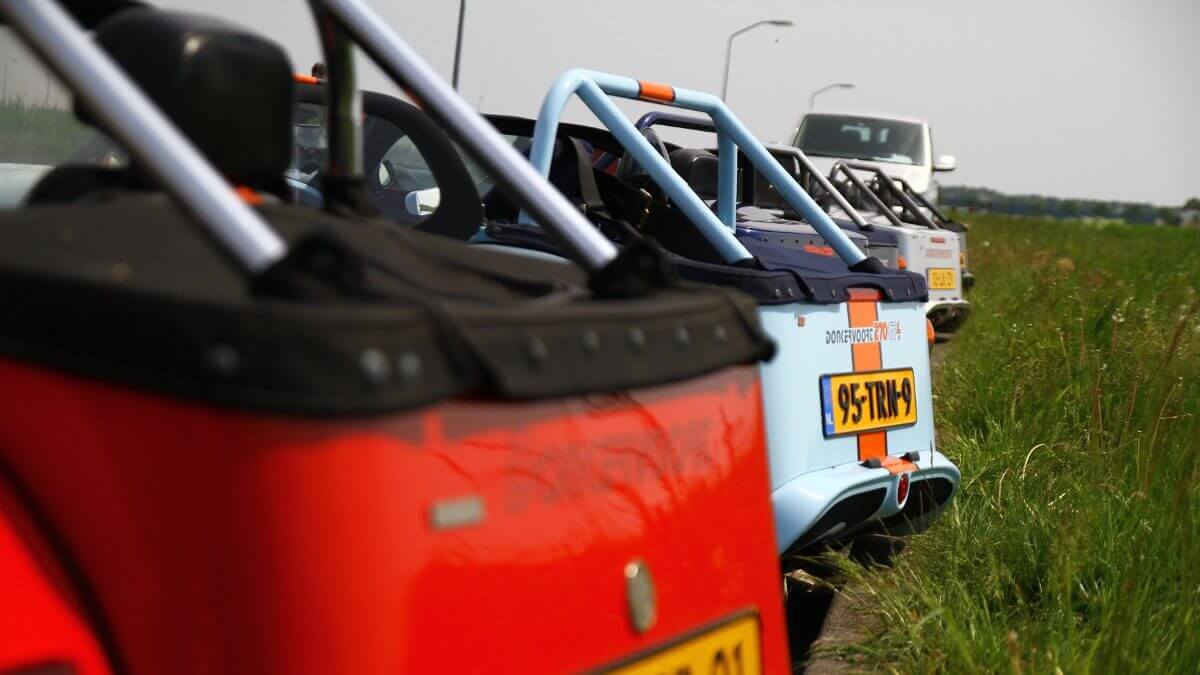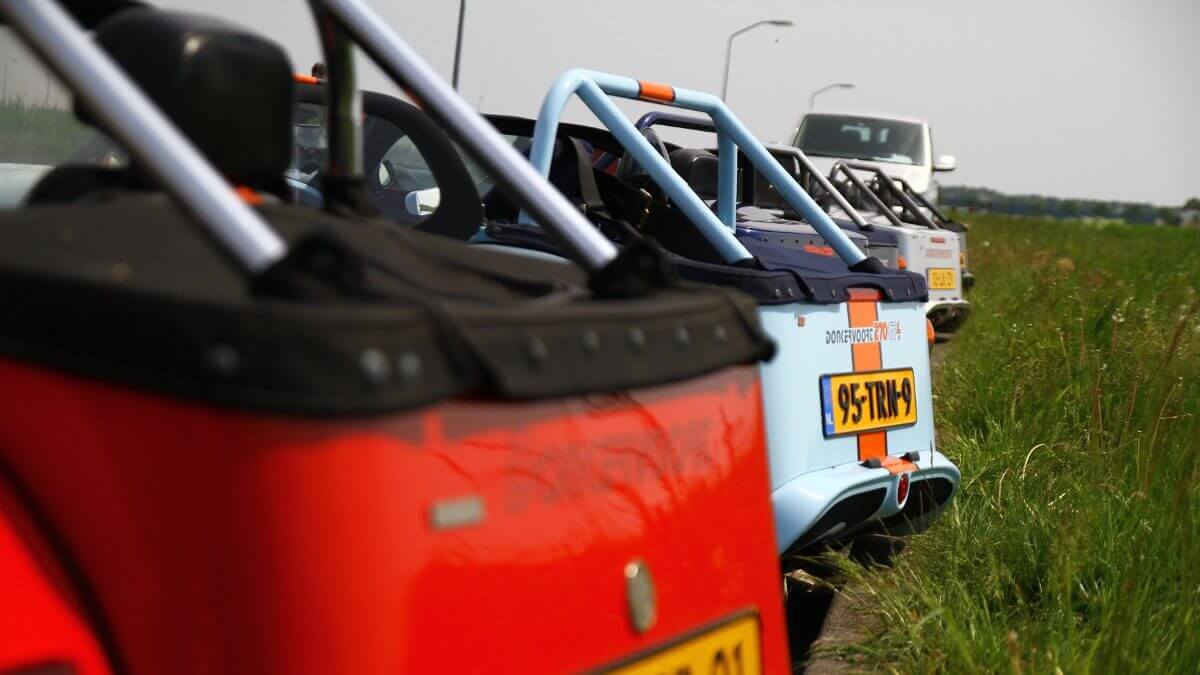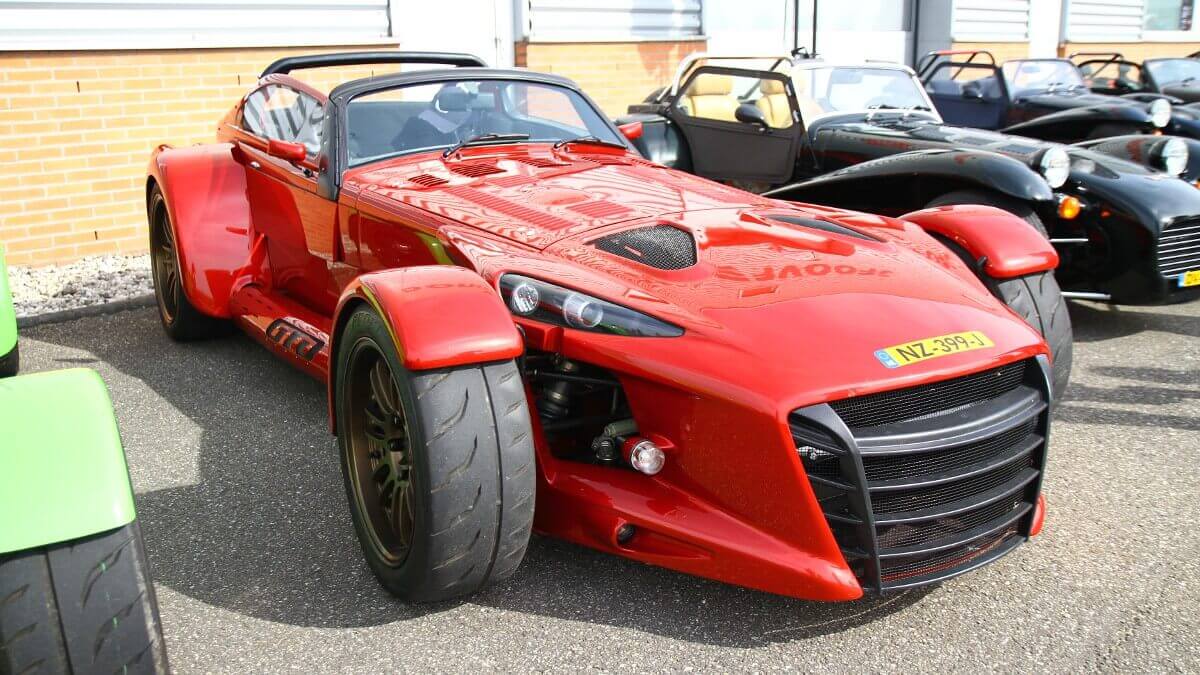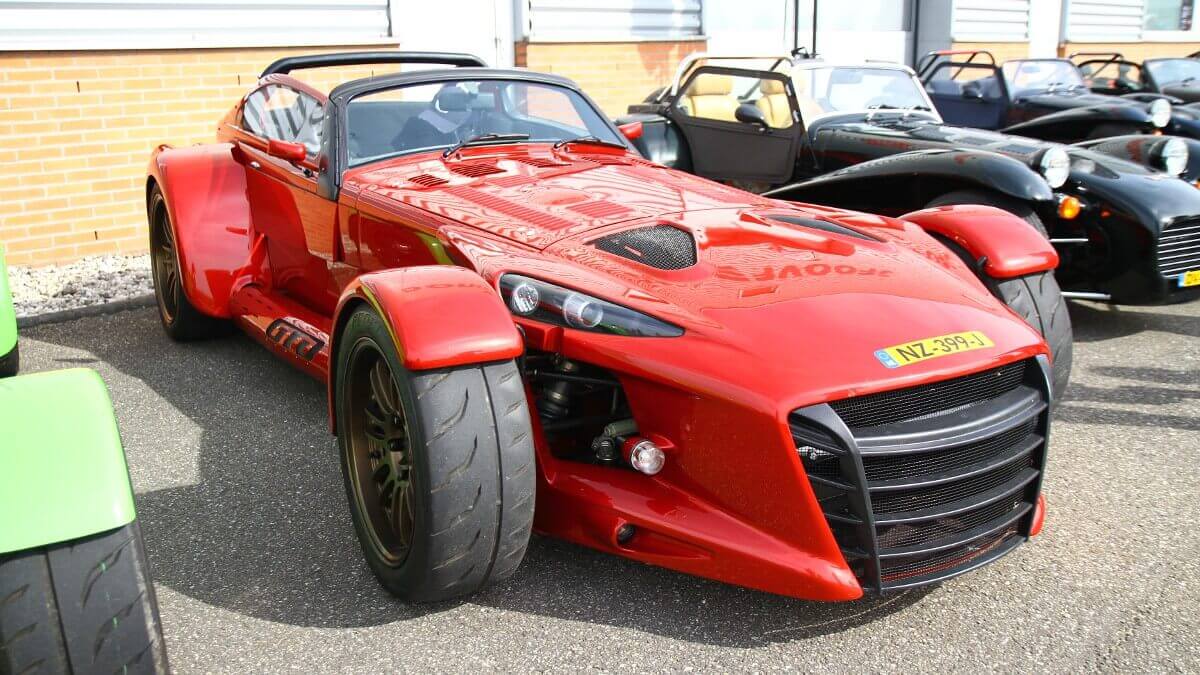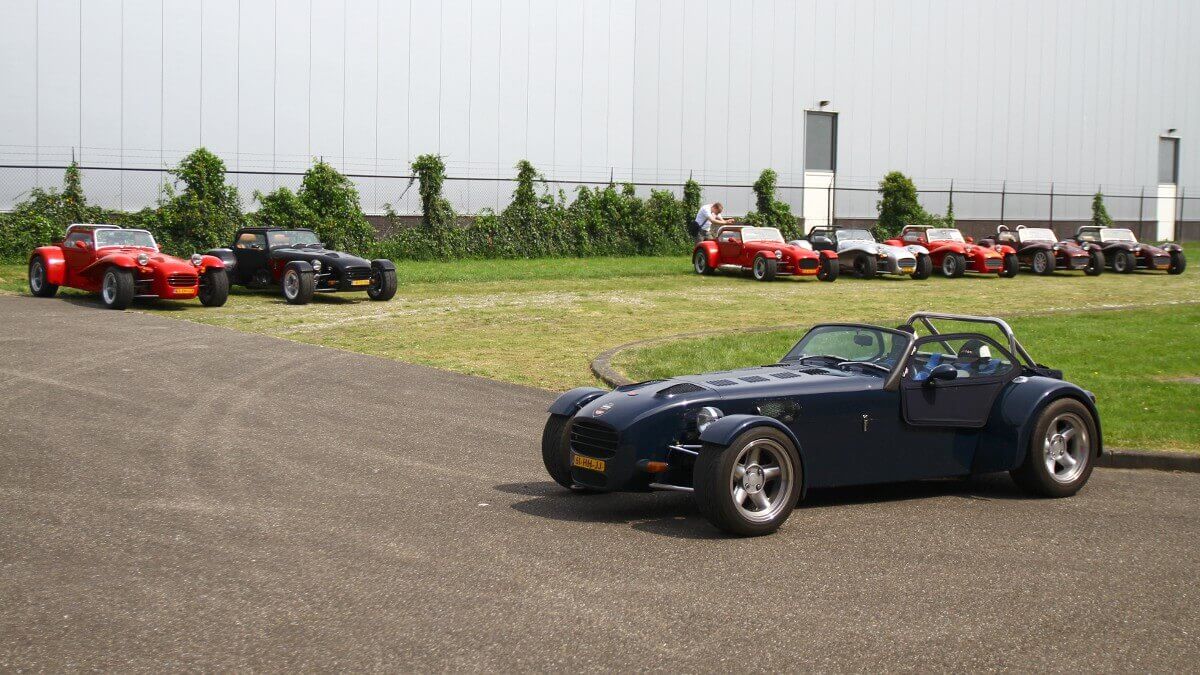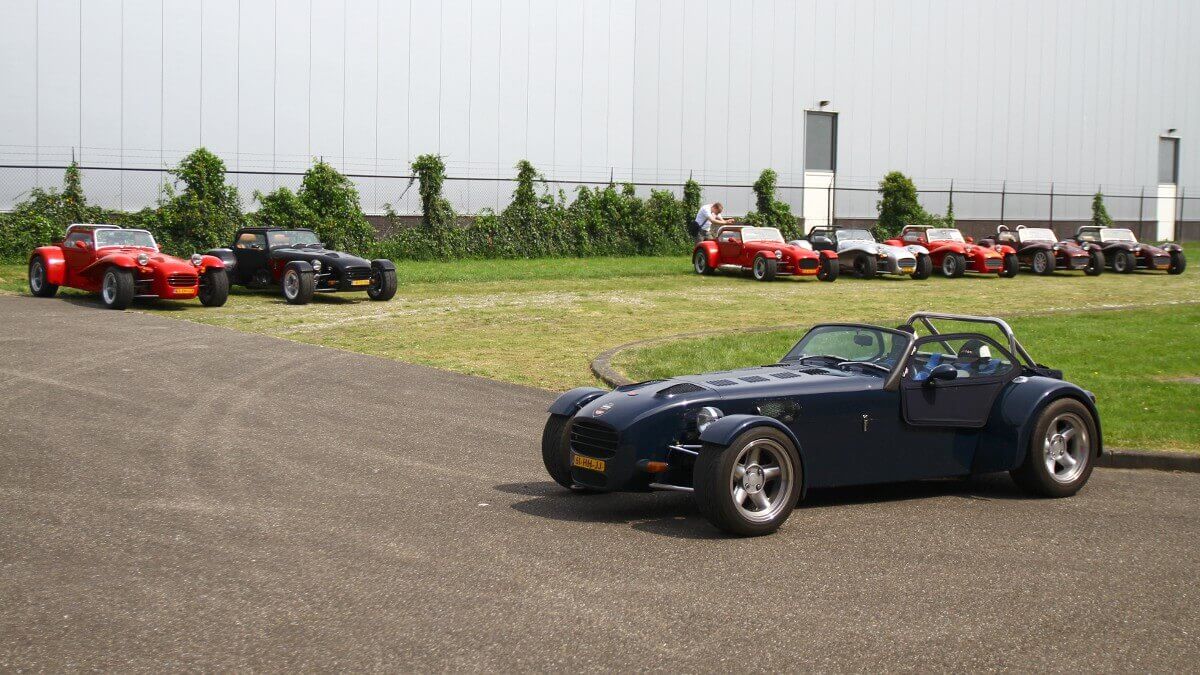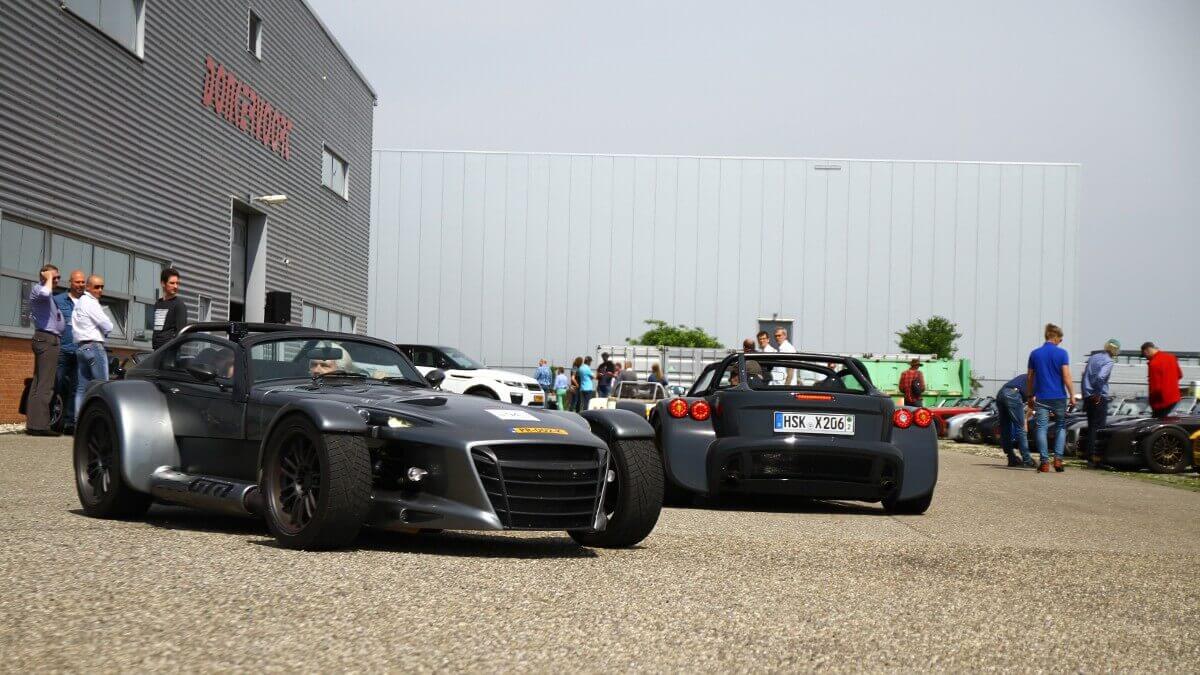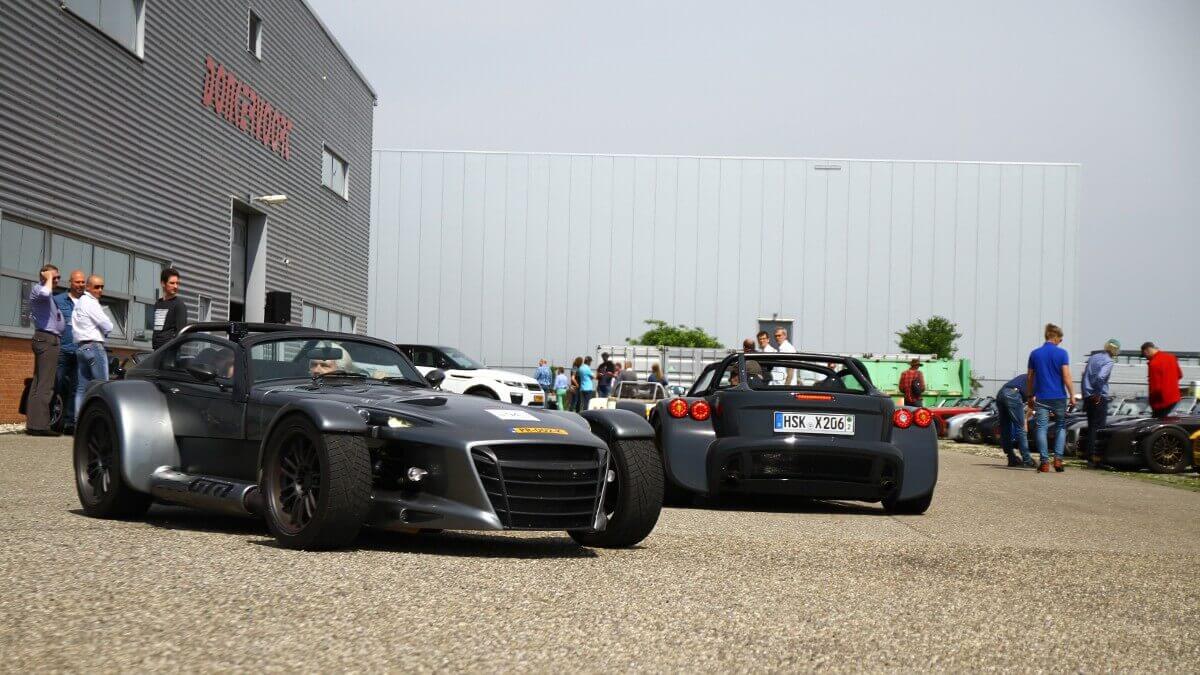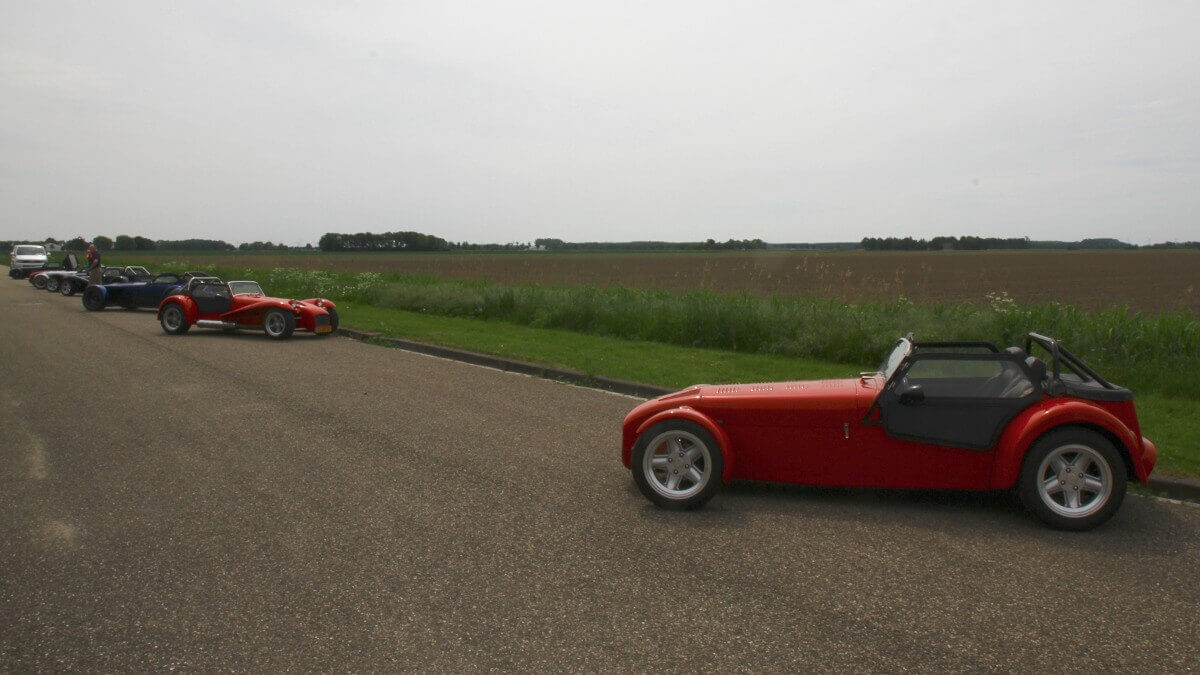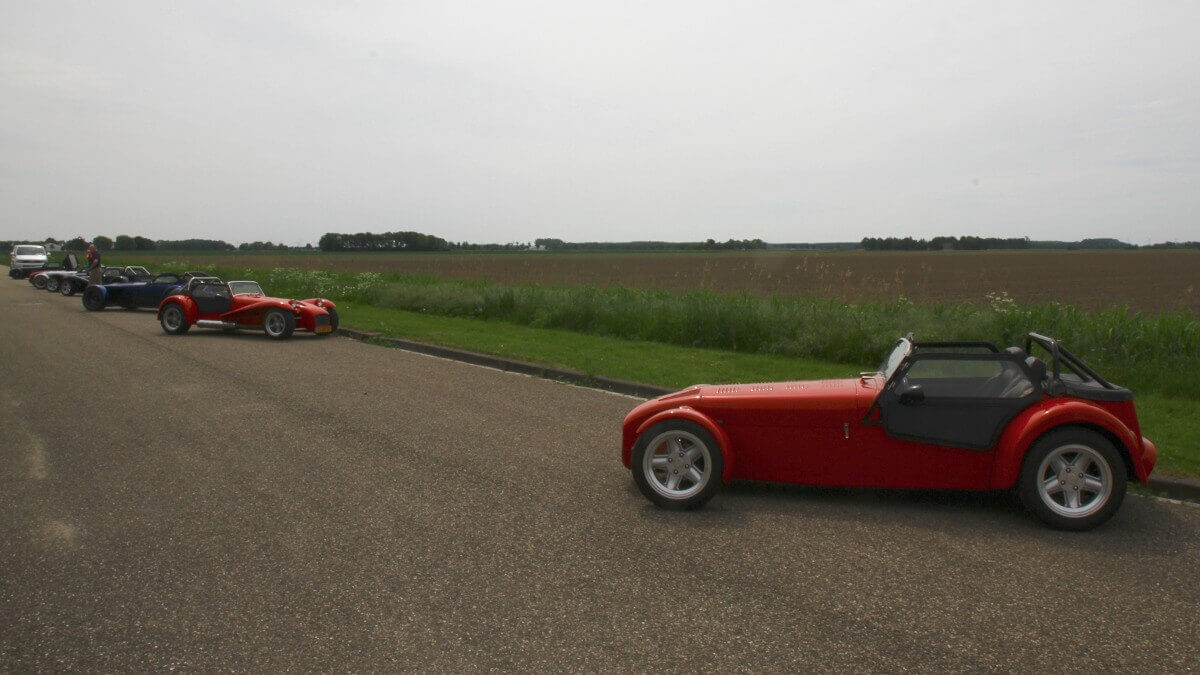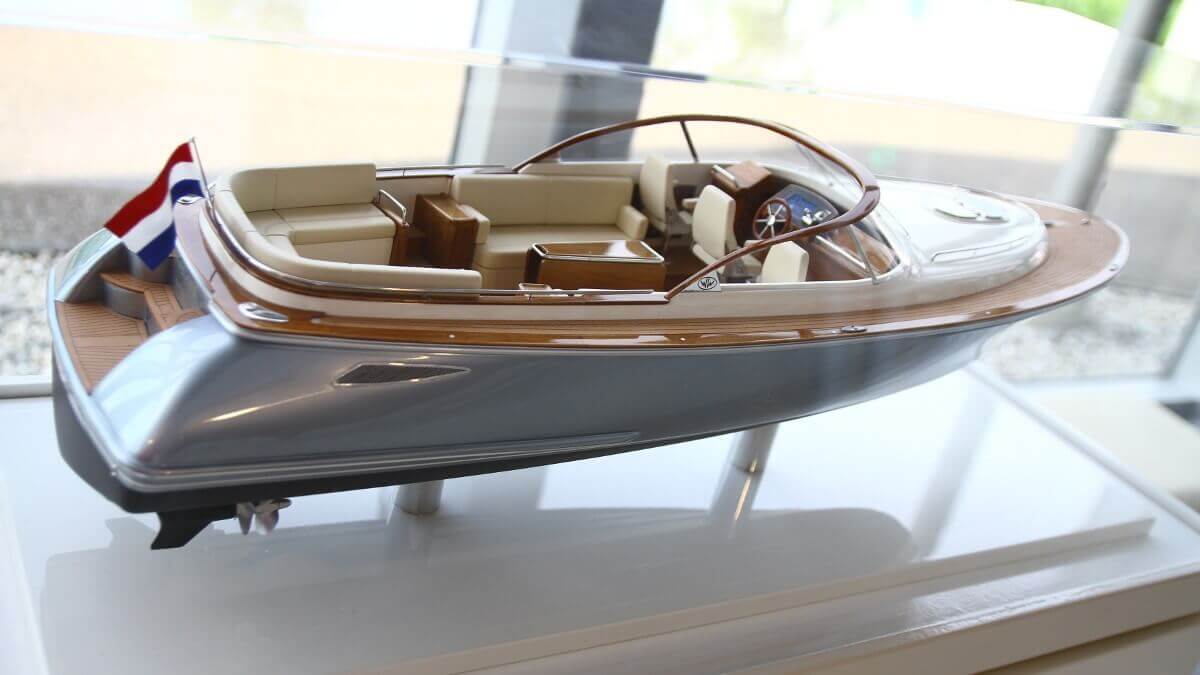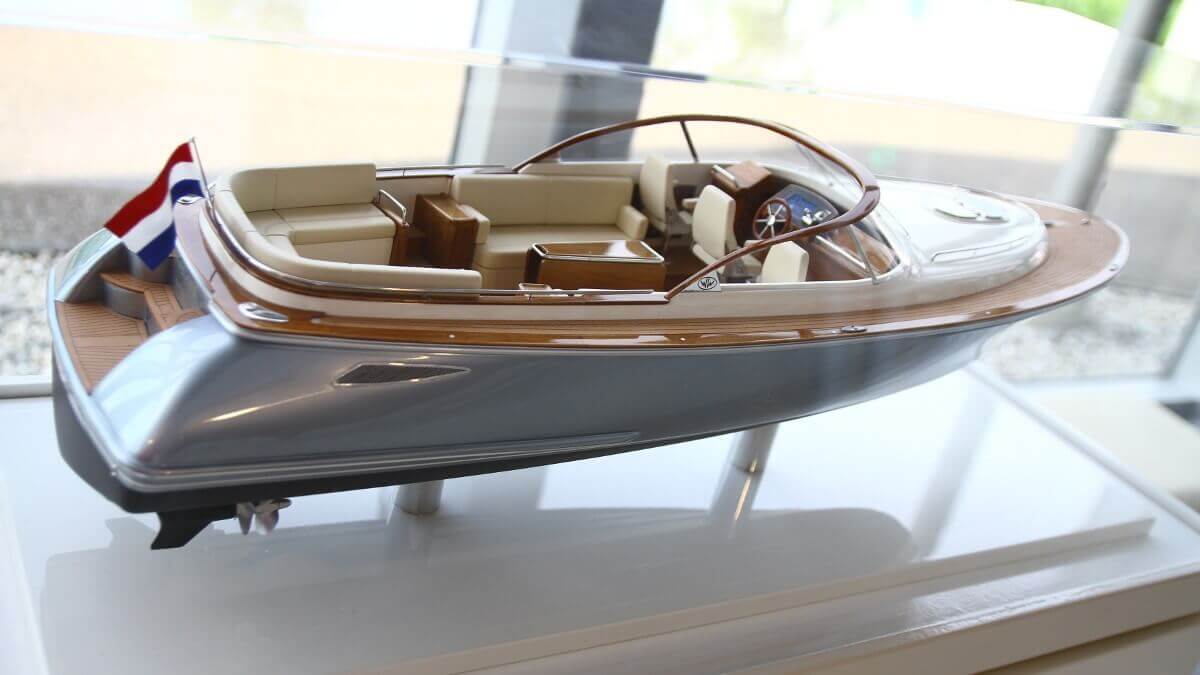 In late 1990s Ford was planning to put the production of the turbo Cosworth engines to a hold and Joop had to look out for other powerplants for his cars. He layed his eyes on the light and strong Audi V6 and wrote a letter to Audi CEO Franz-Josef Paefgen. They met before Paefgen even got the letter at the 24 Hour race at the Nürburgring where Paefgen had a deeper look into one of the competing Donkervoorts and was deeply impressed. The following days he found Joops letter on his table and so they started a cooperation to develop the D20. But Paefgen became CEO of Bentley in 2002 and his successors didn't wanted Donkervoort to use the V6, but the lighter and more common 1.8 turbo inline-four. The Dutch company developed a new and stronger chassis as well as a slightly modified bodywork and introduced the D8 Audi to the market. It was available with power outputs from 150 to 270 horsepowers. When German importer Michael Düchting set new fastest laptimes around the Nürburgring Nordschleife in 2004 and 2005, Donkervoort introduced a limited edition of 25 cars, called the D8 270 RS, to remember of this records.

Until this time all model lines were quite similar to the legendary Lotus Seven. In 2007 at the Geneva Motorshow Donkervoort showed a new car, which was only comparable by the freestanding front wheels. The D8 GT was the first and so far only closed street car from the Dutch manufactory and a result from Joop talking to international sports car drivers. All of them told him to look at other manufacturers who build supercars as Coupés, but cruisers as Convertibles. This isn't wrong, but they were talking about bigger and heavier cars that are developed as a Coupé and loose much of their stiffness when the roof is taken away. The small, nimble and light concepts from Donkervoort are on a different paper compared to this as they are planned to be open-top Roadsters from the start. The GT only got some successes in motorsports, like the win of 24h Dubai, but never was a big hit for the sales department. Only ten cars have been built for the road. He was nevertheless a herald of things to come.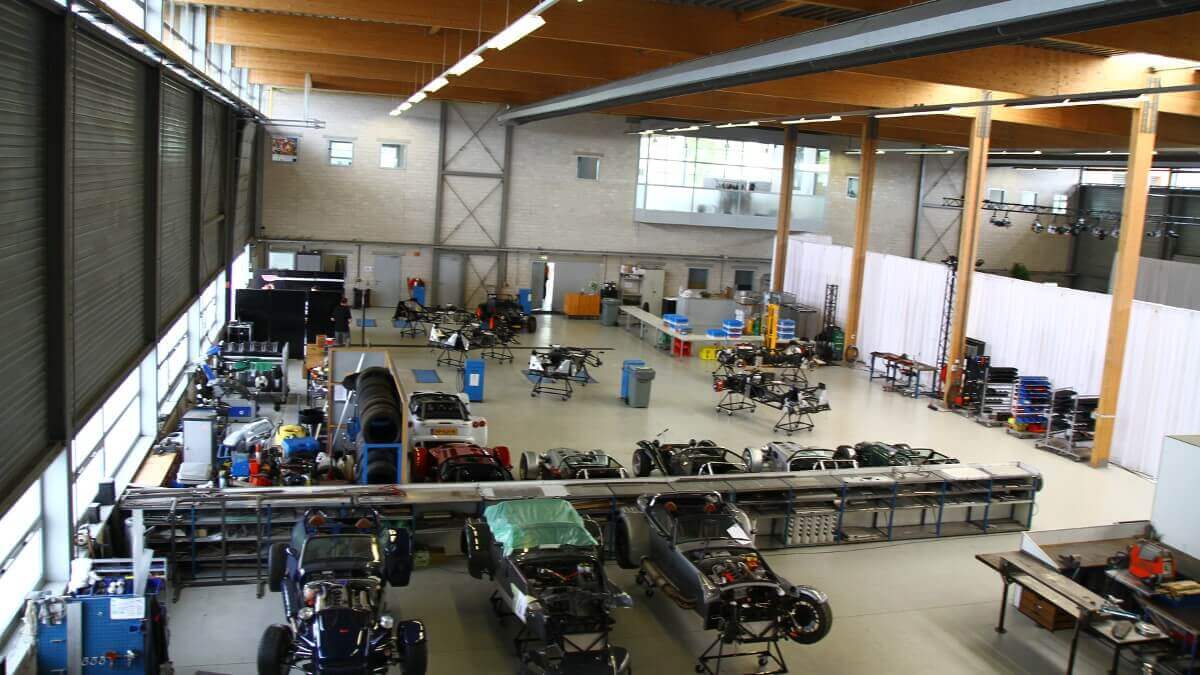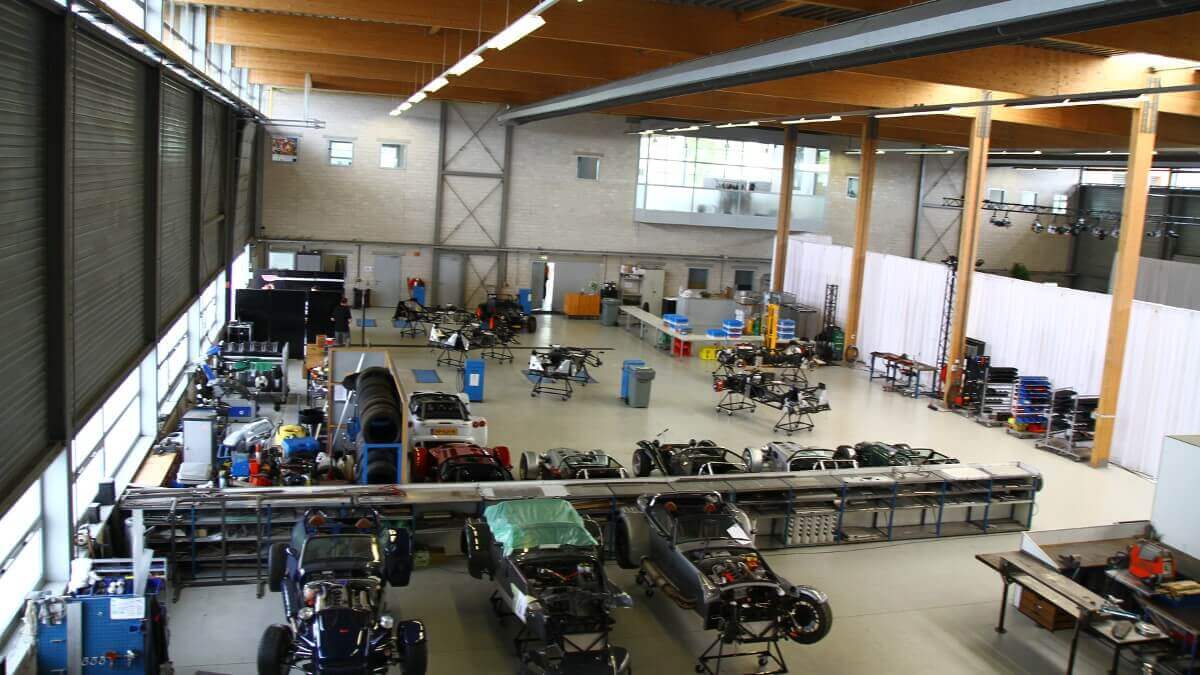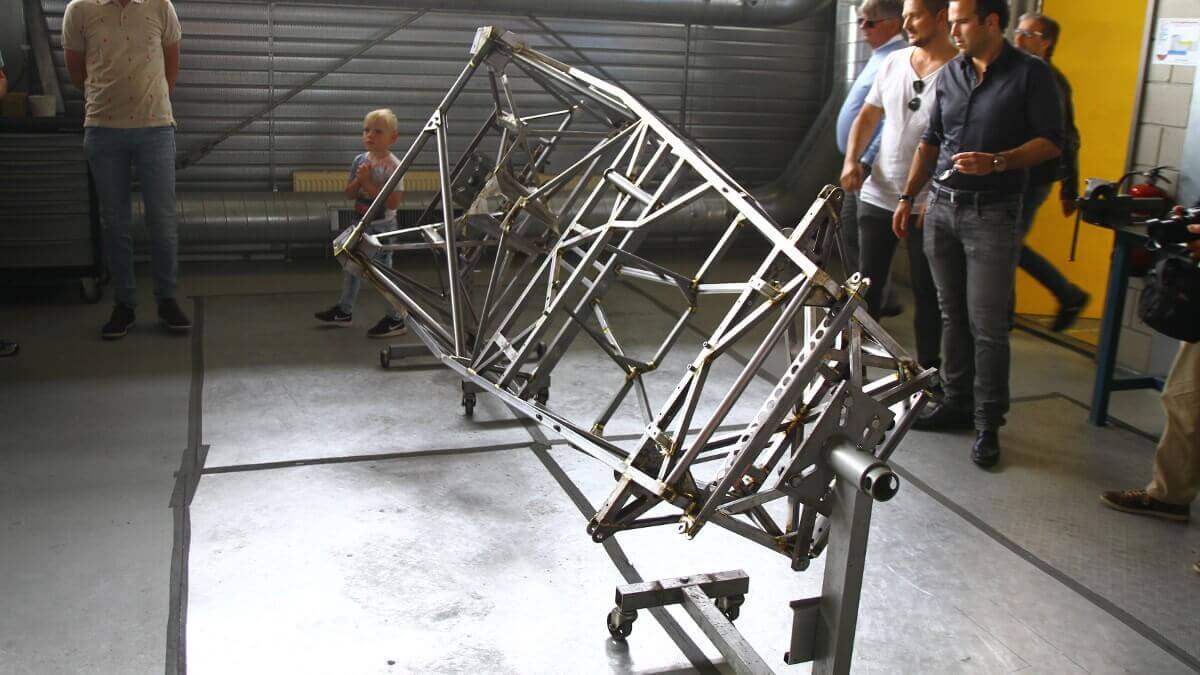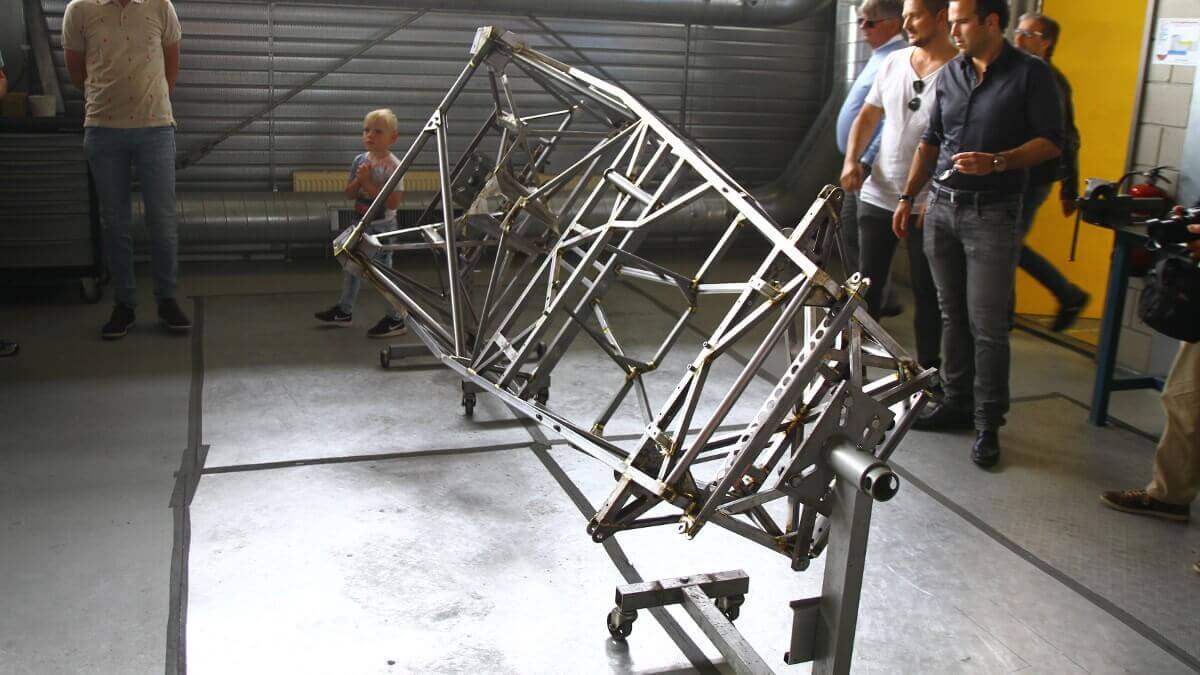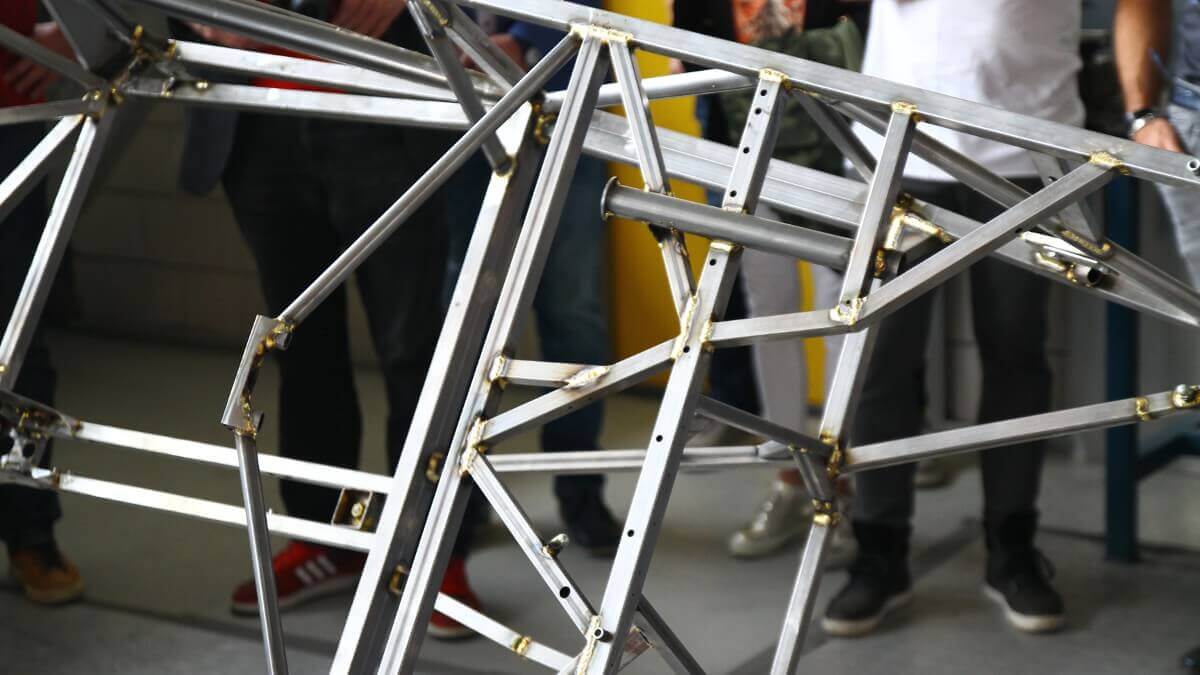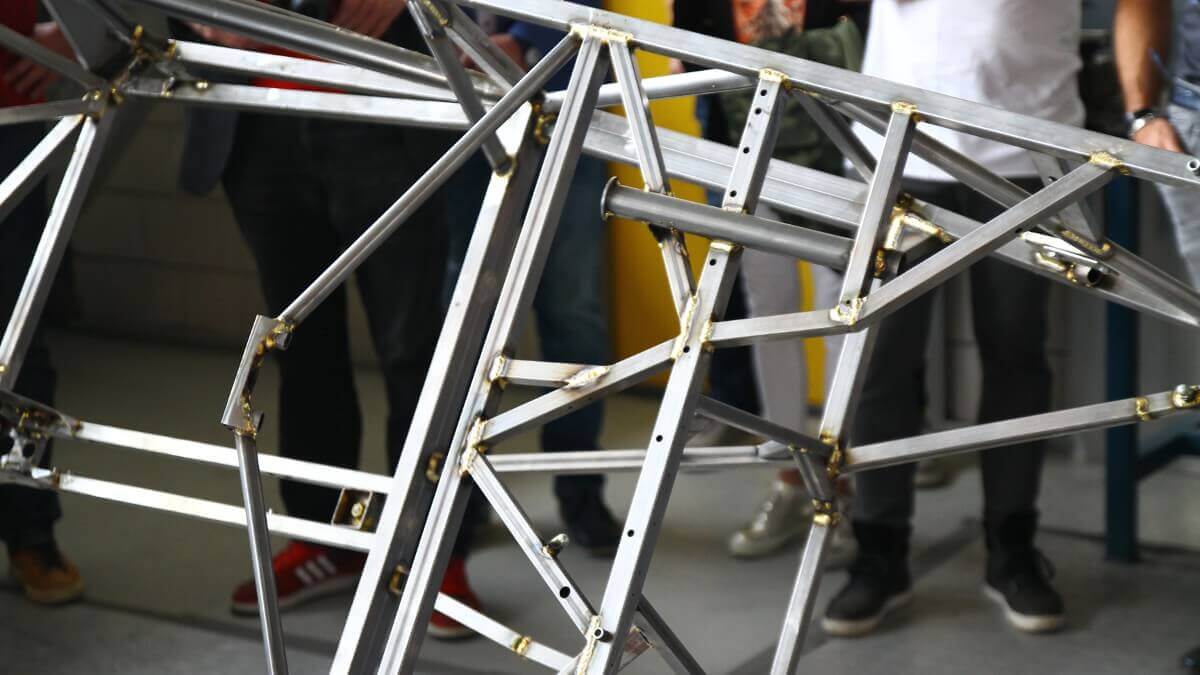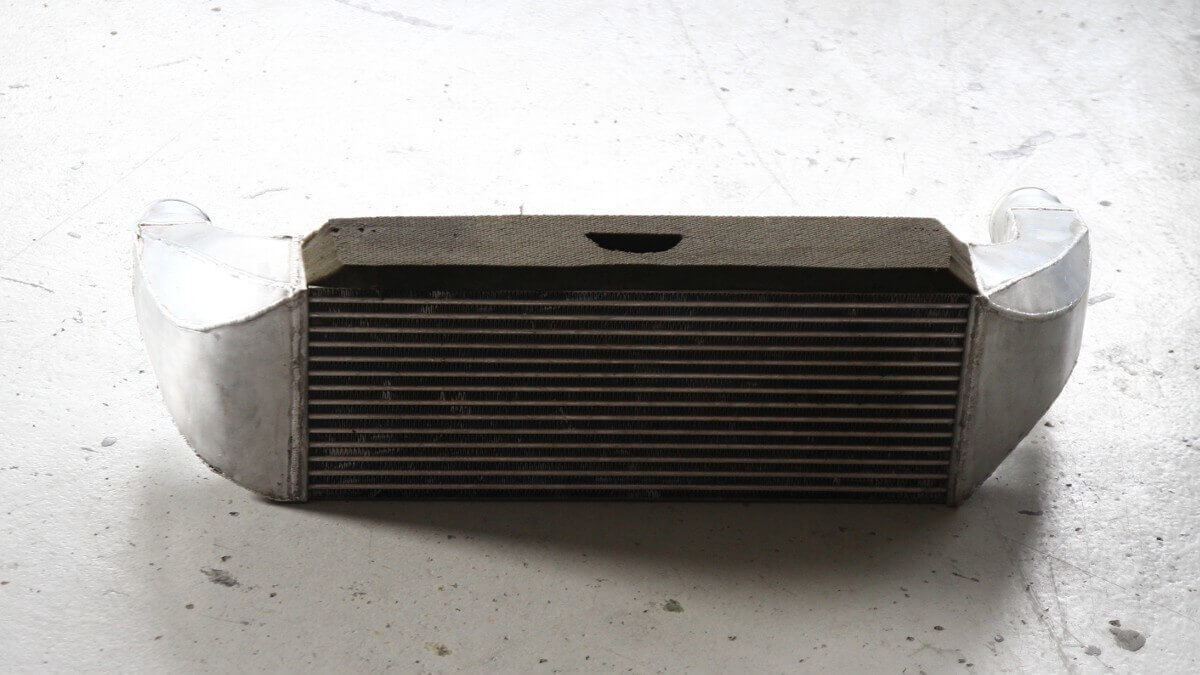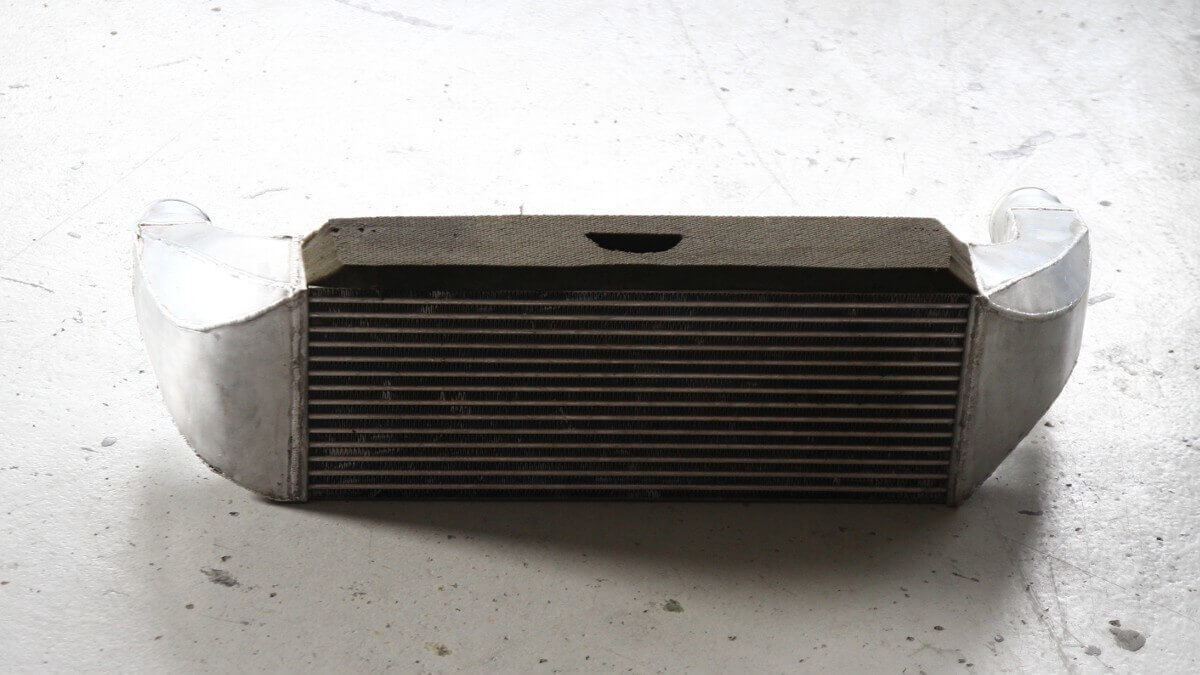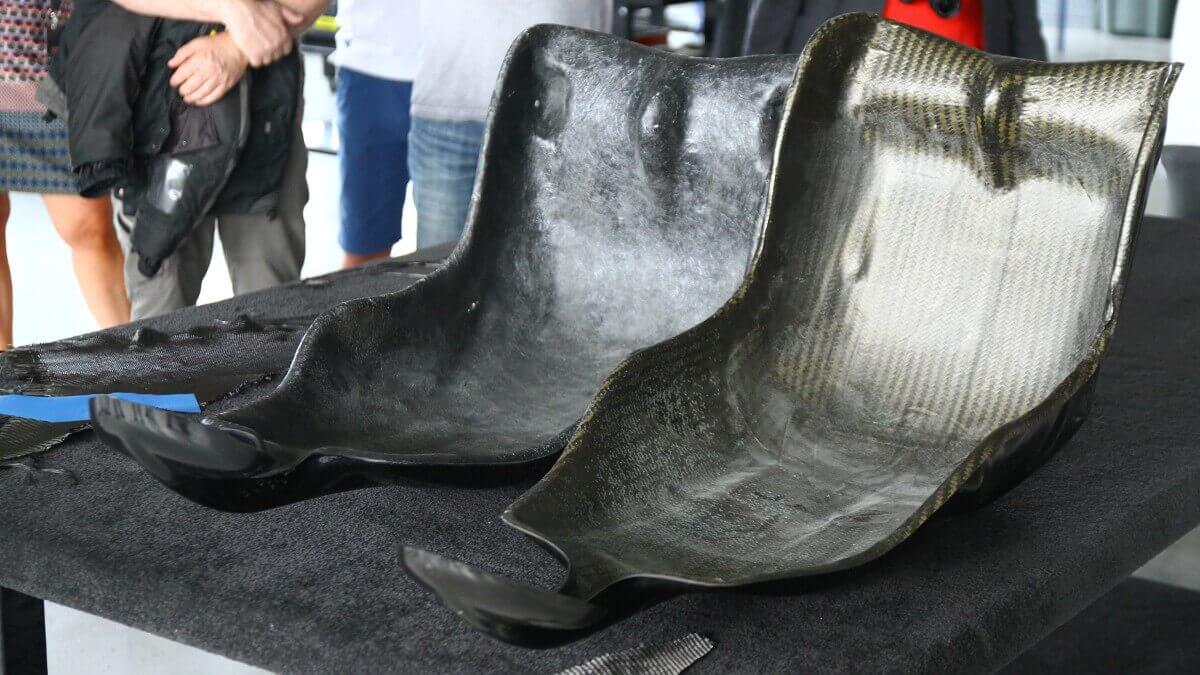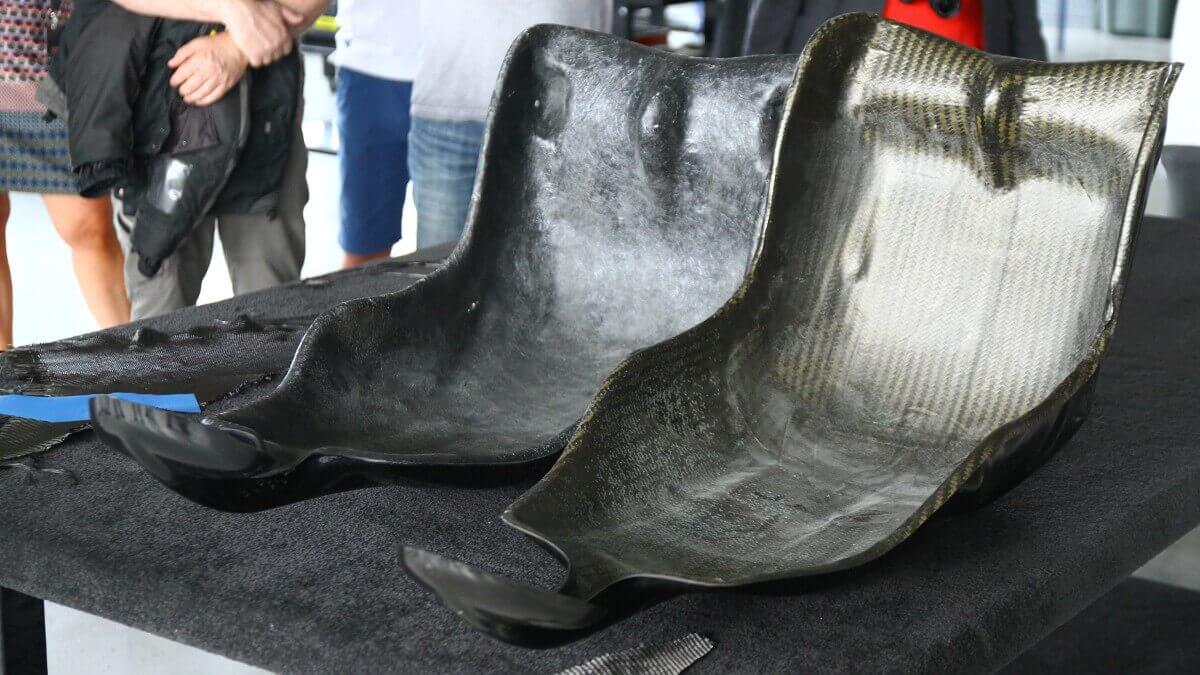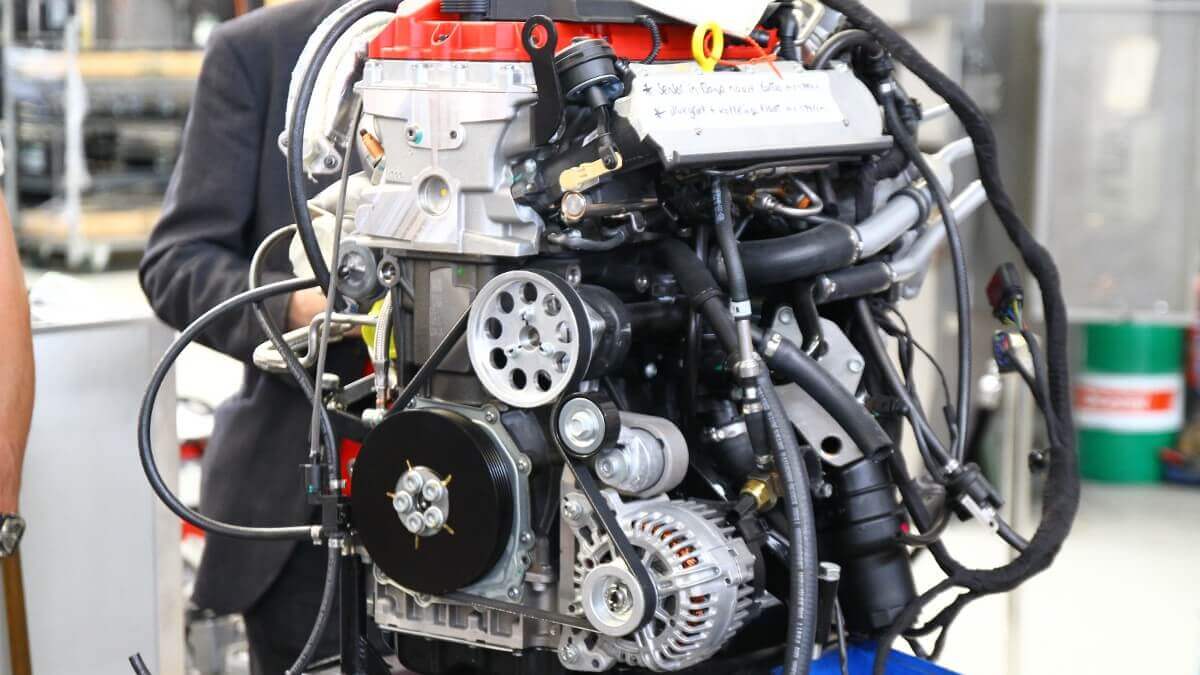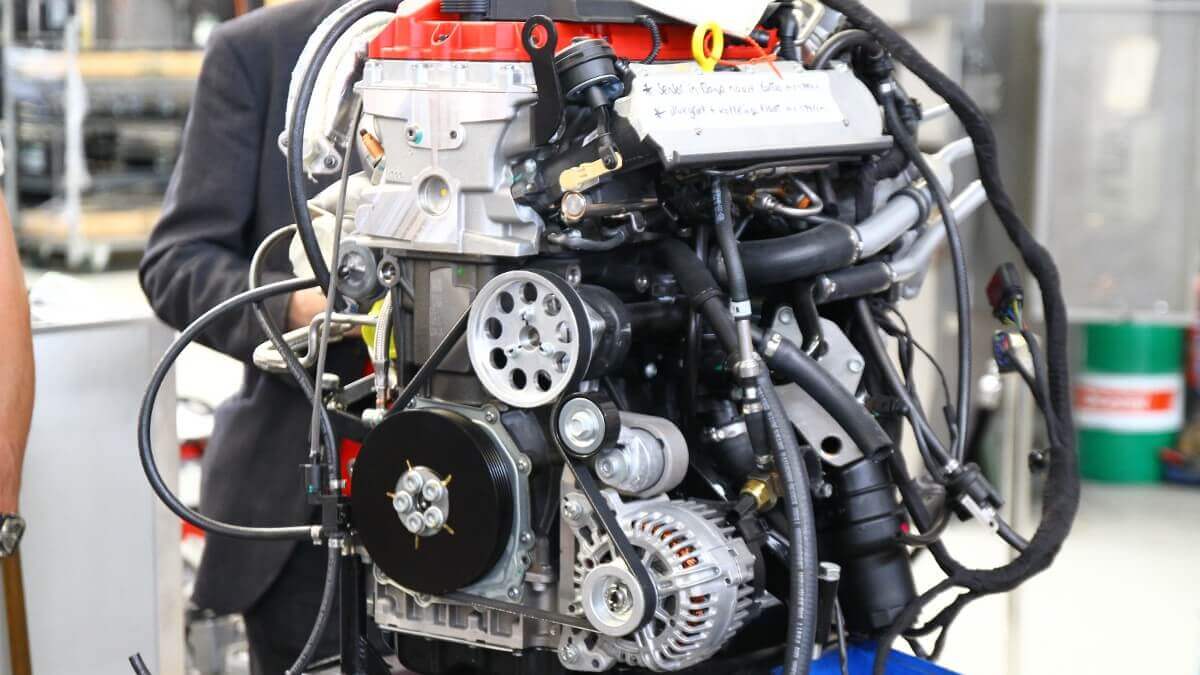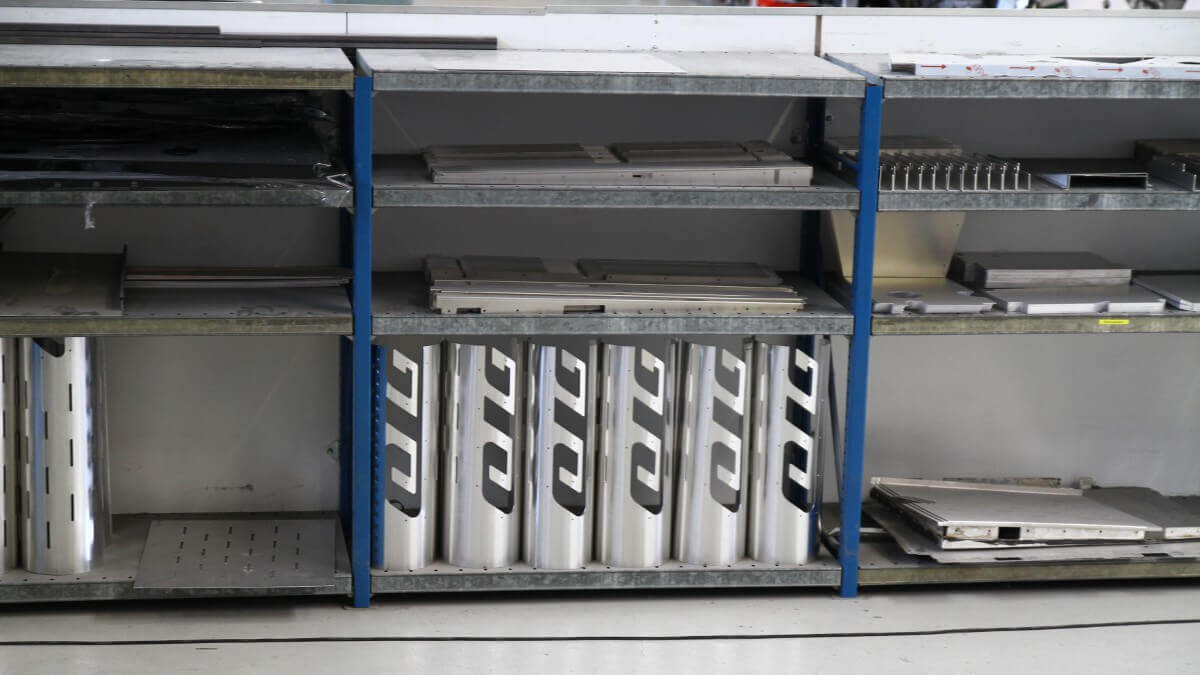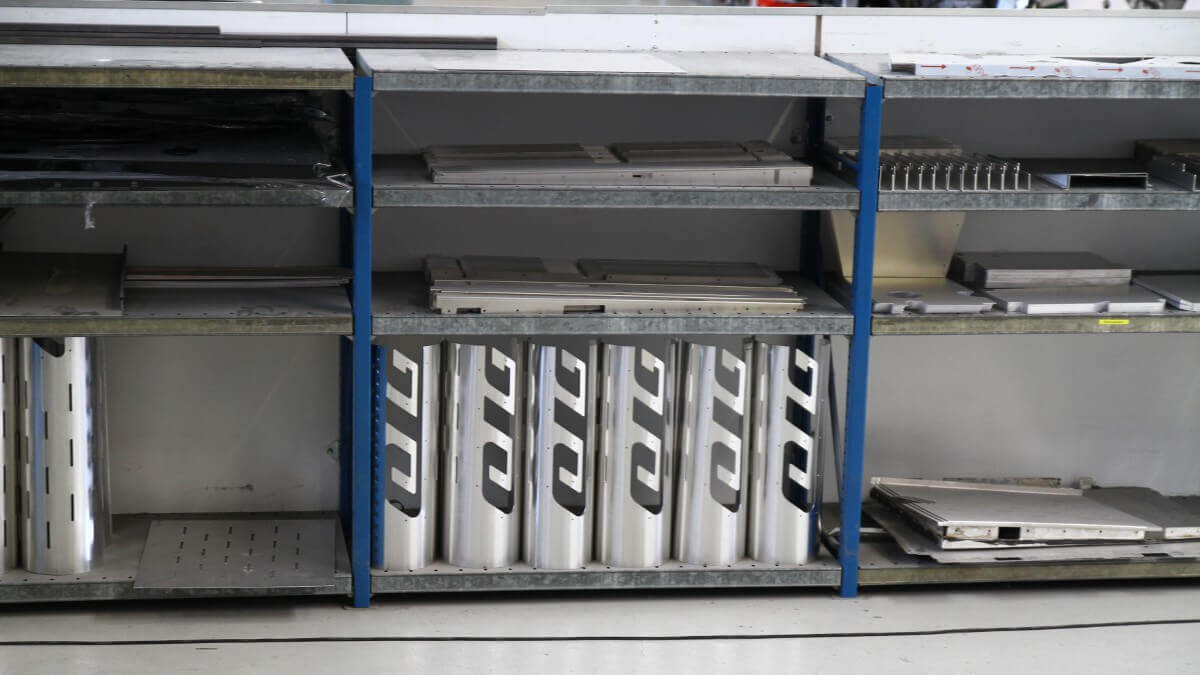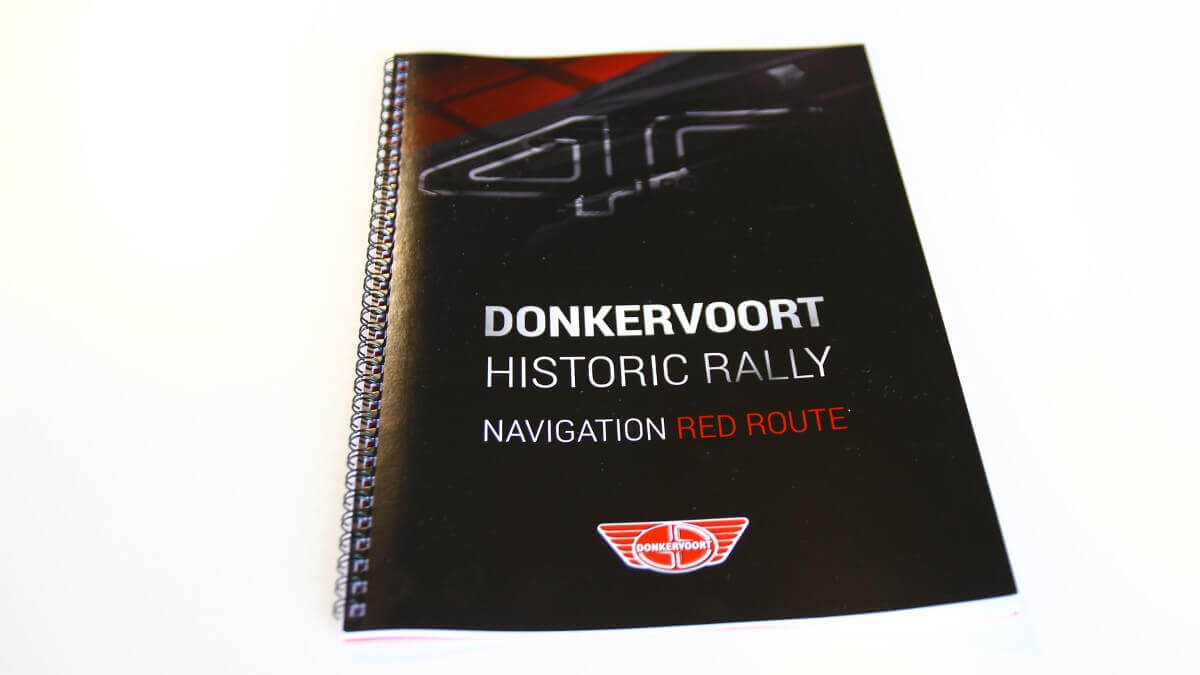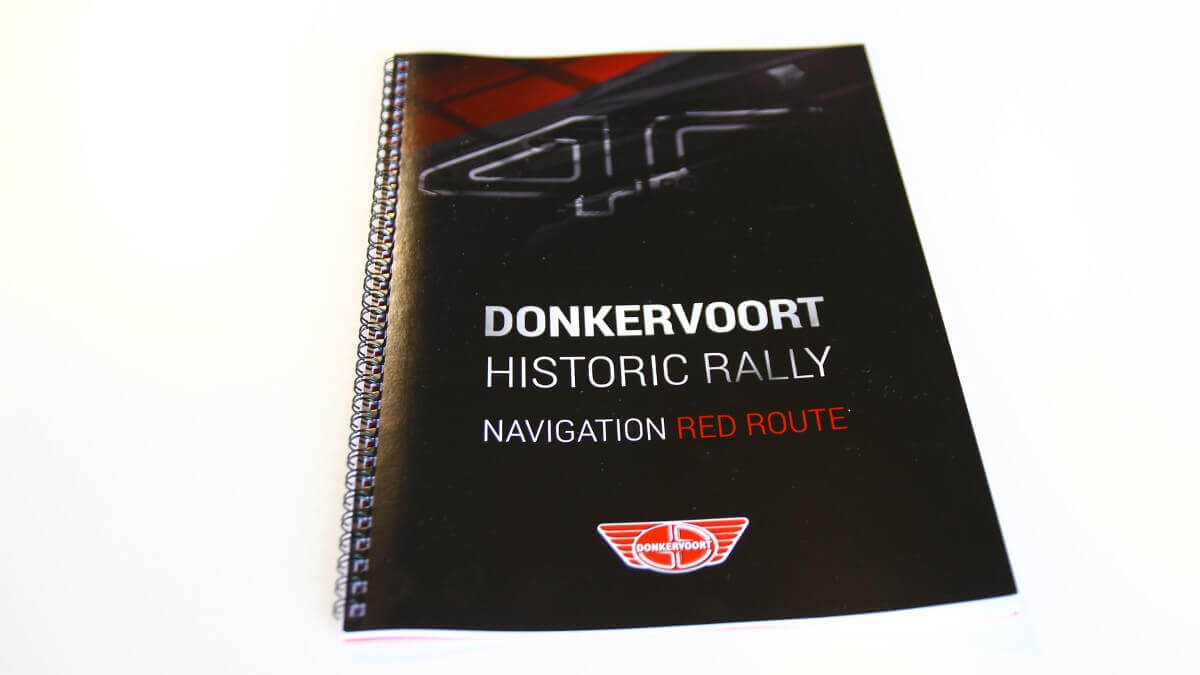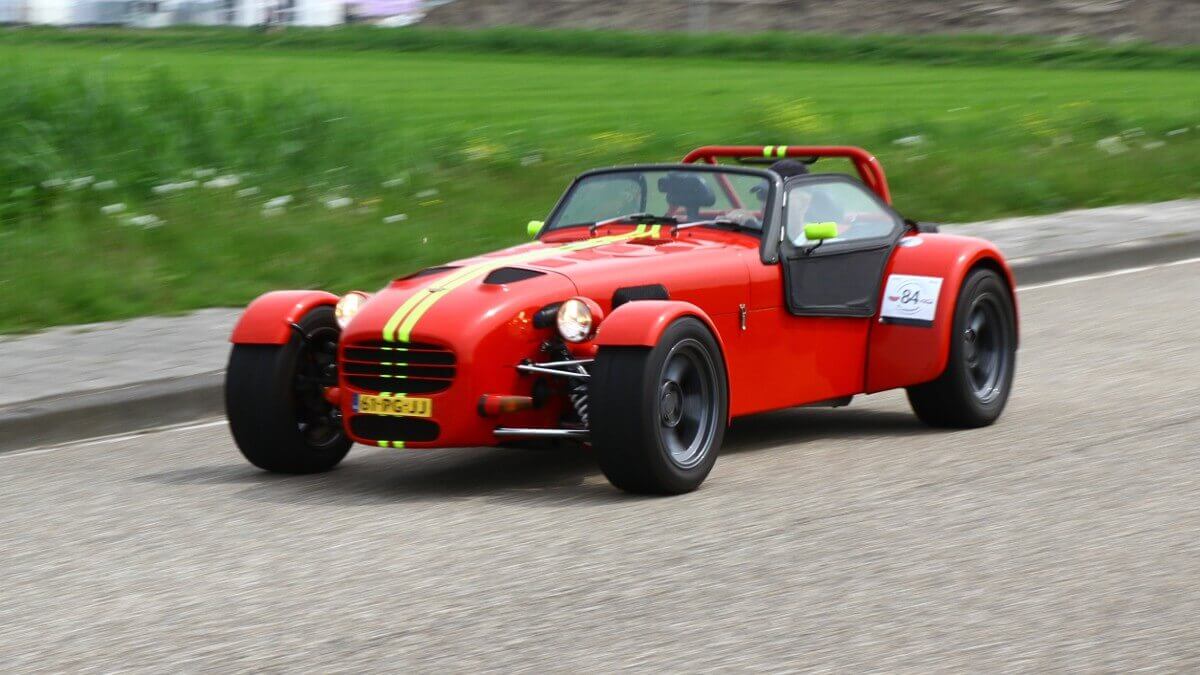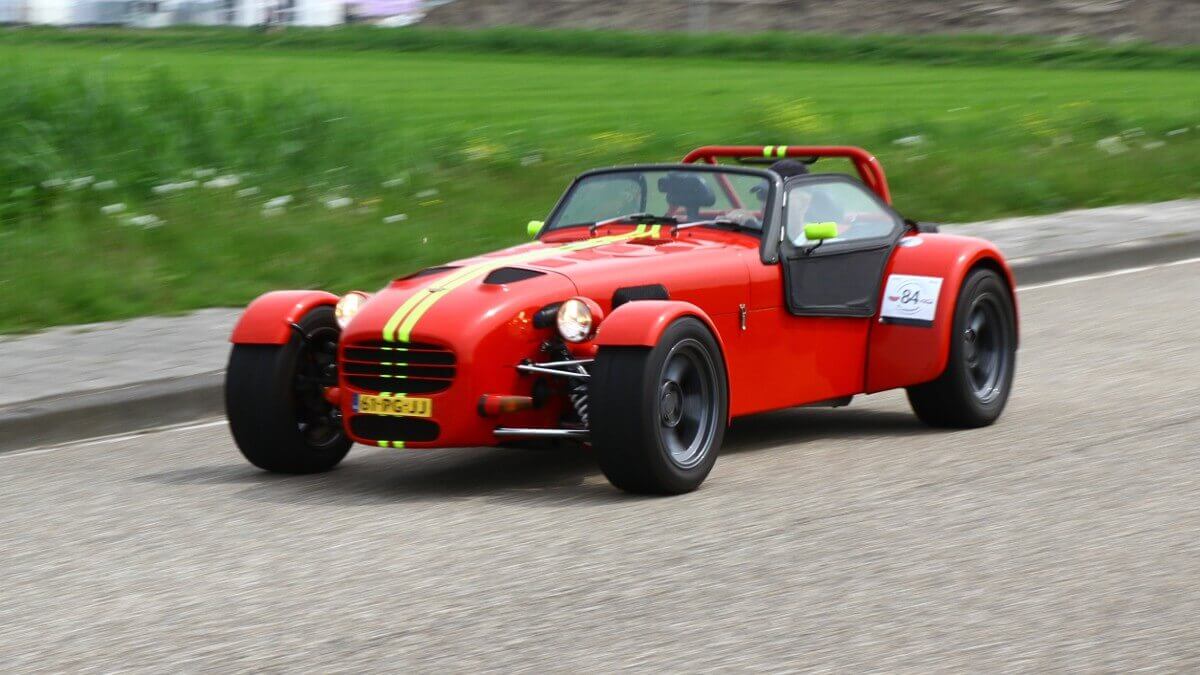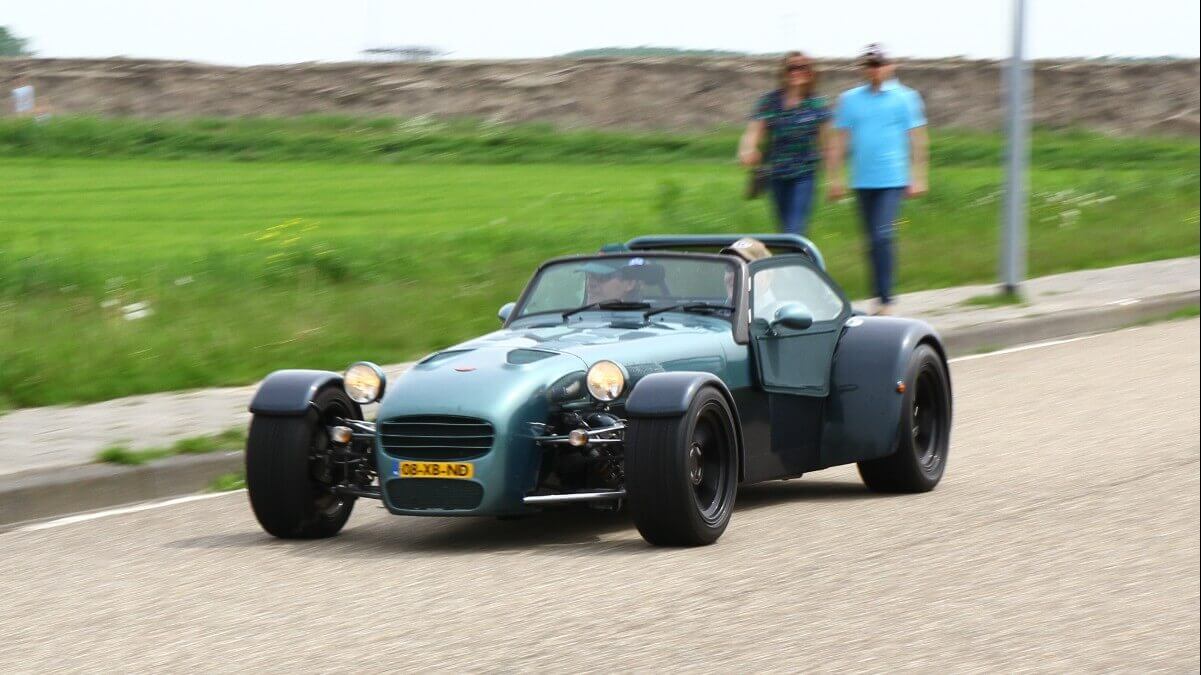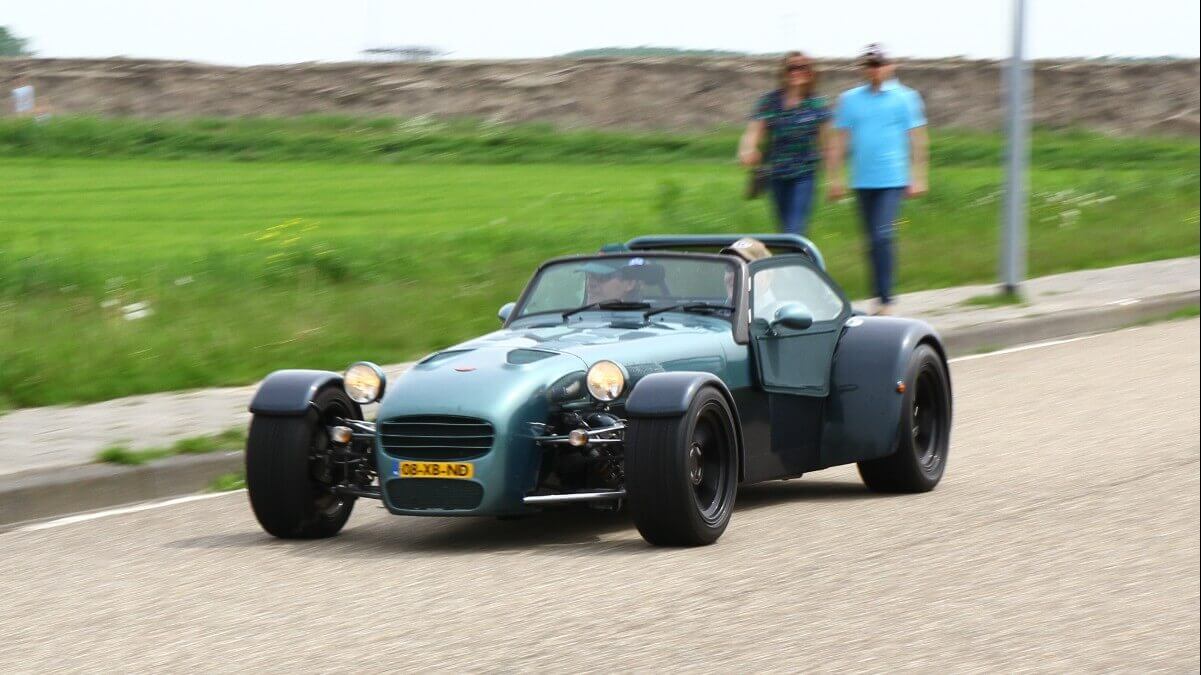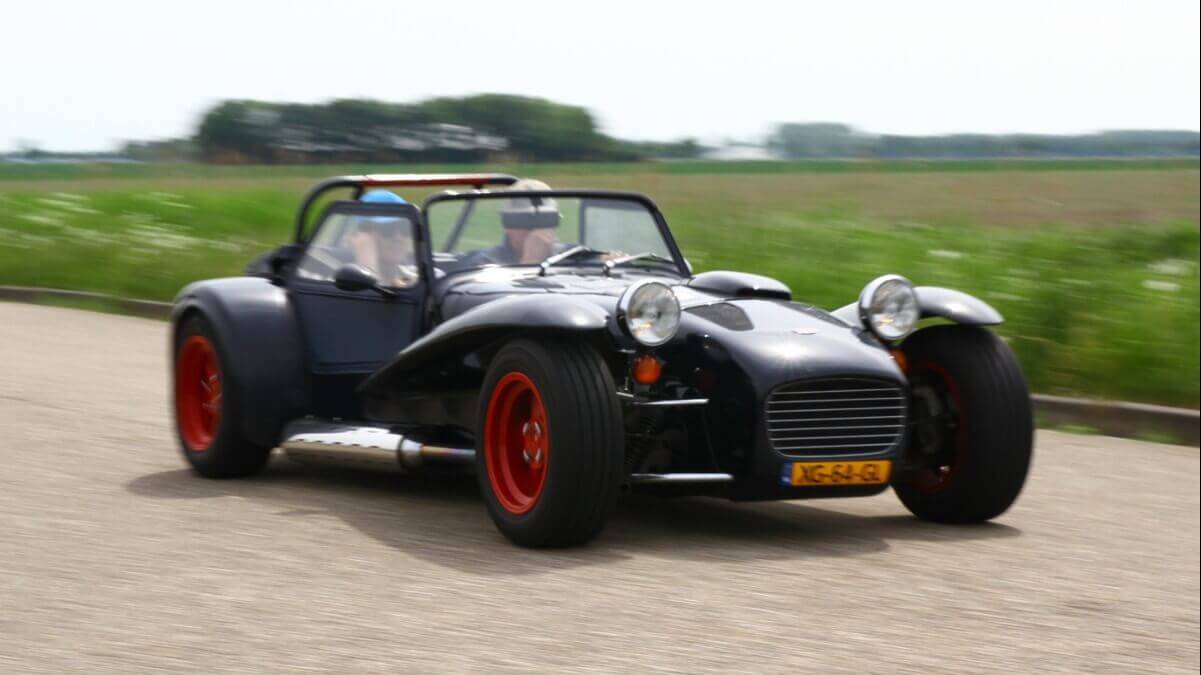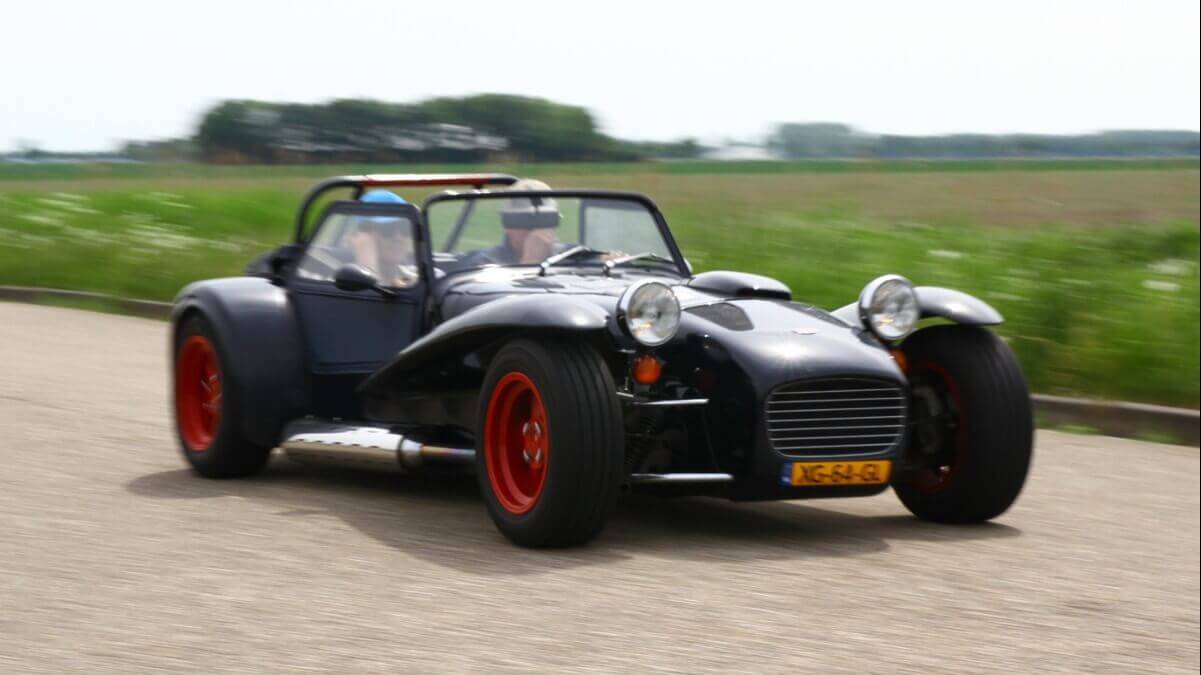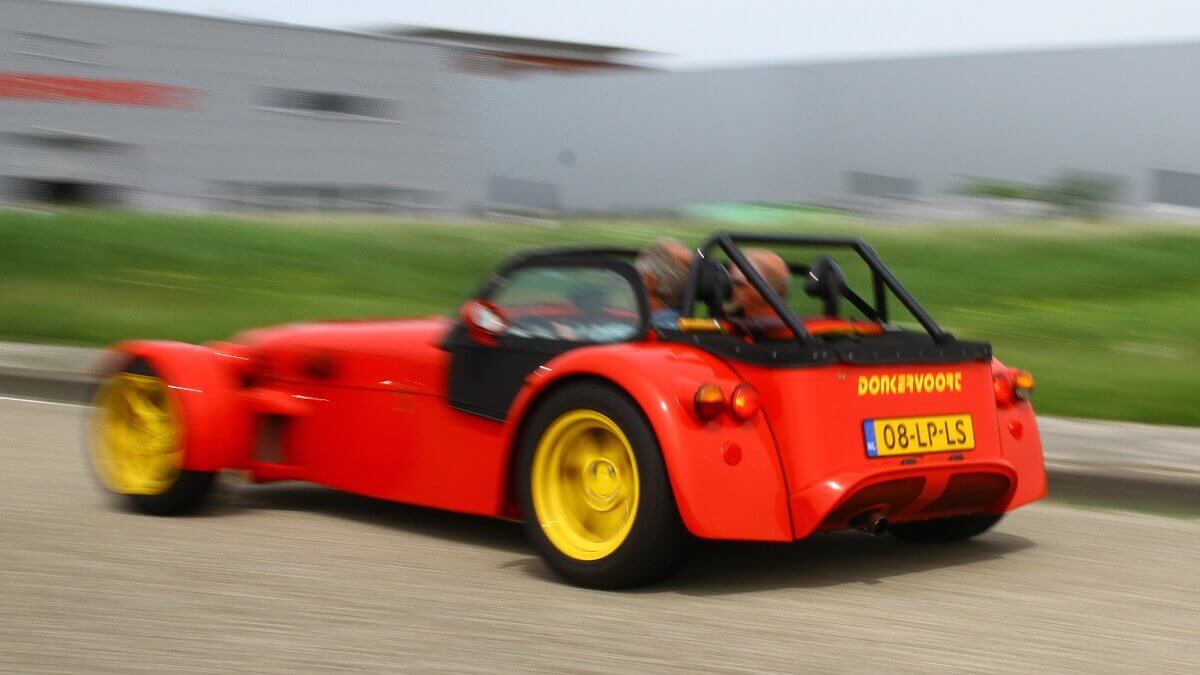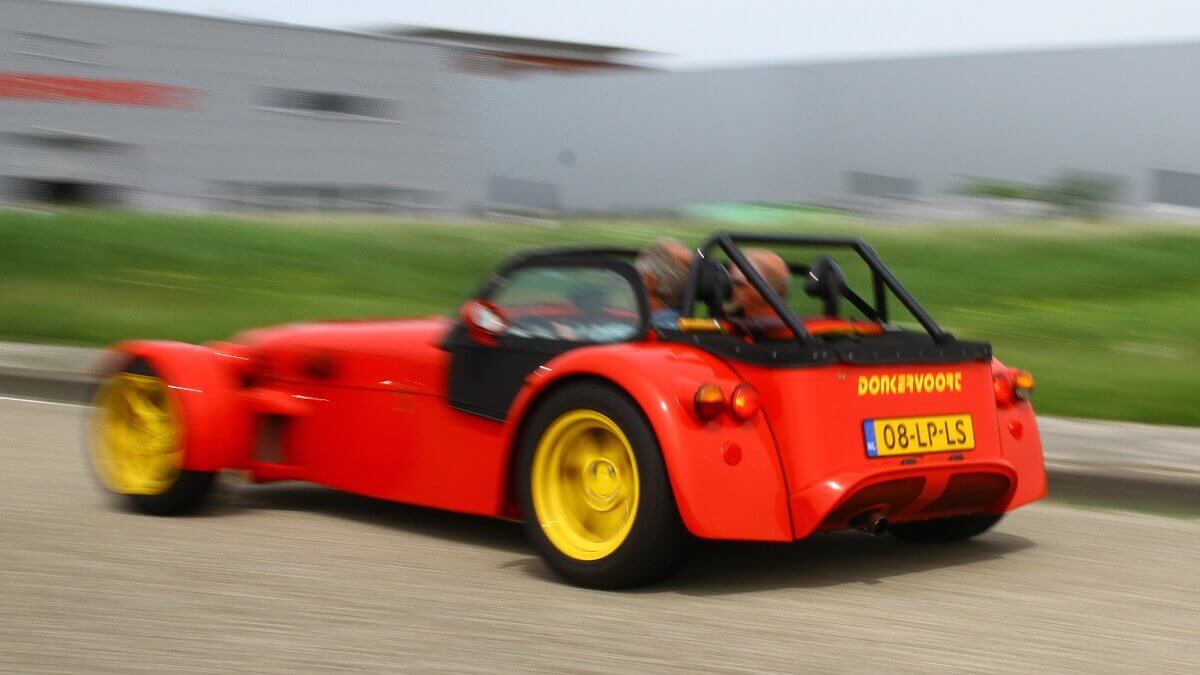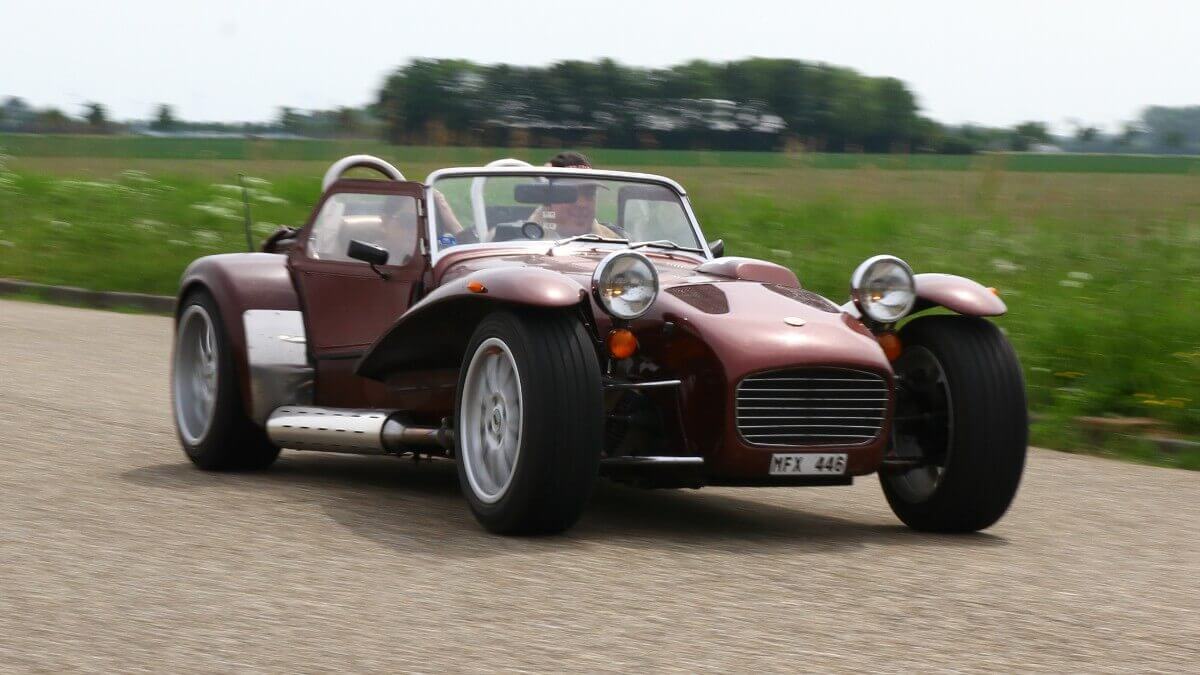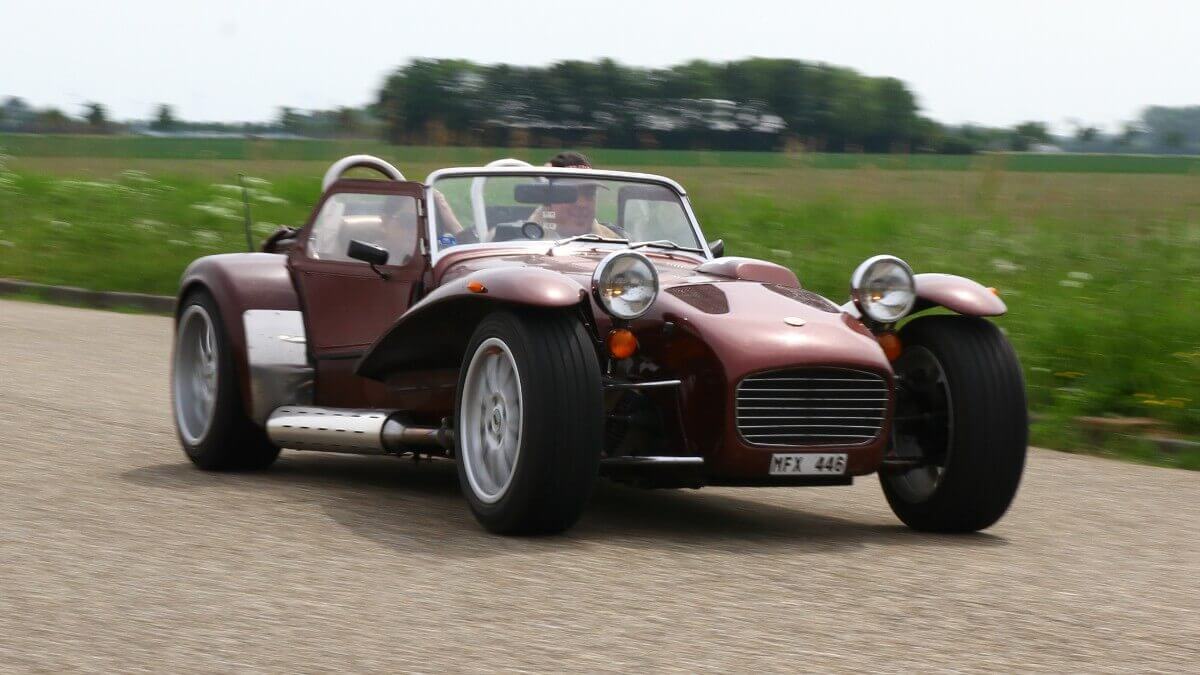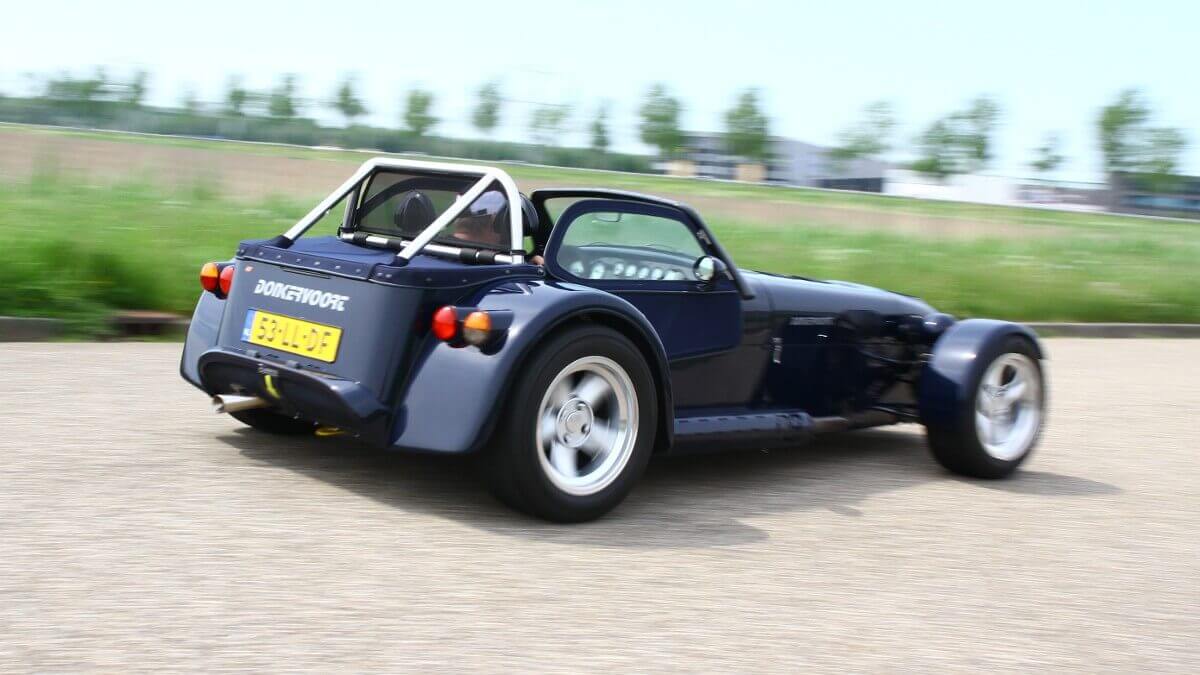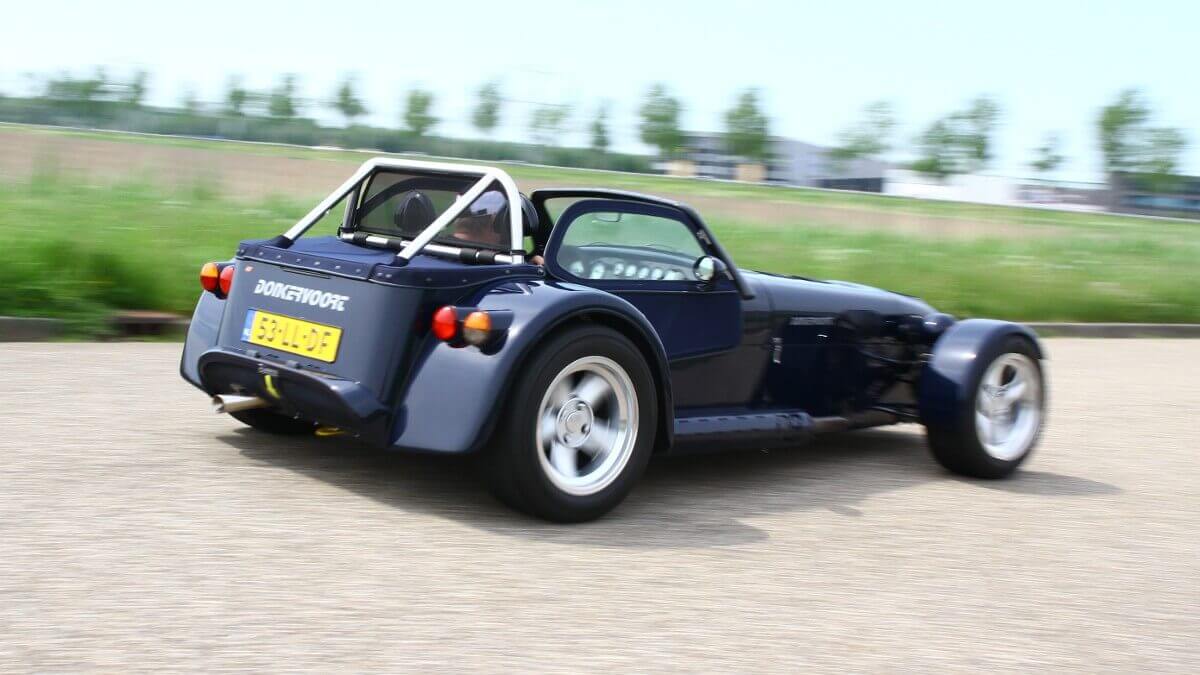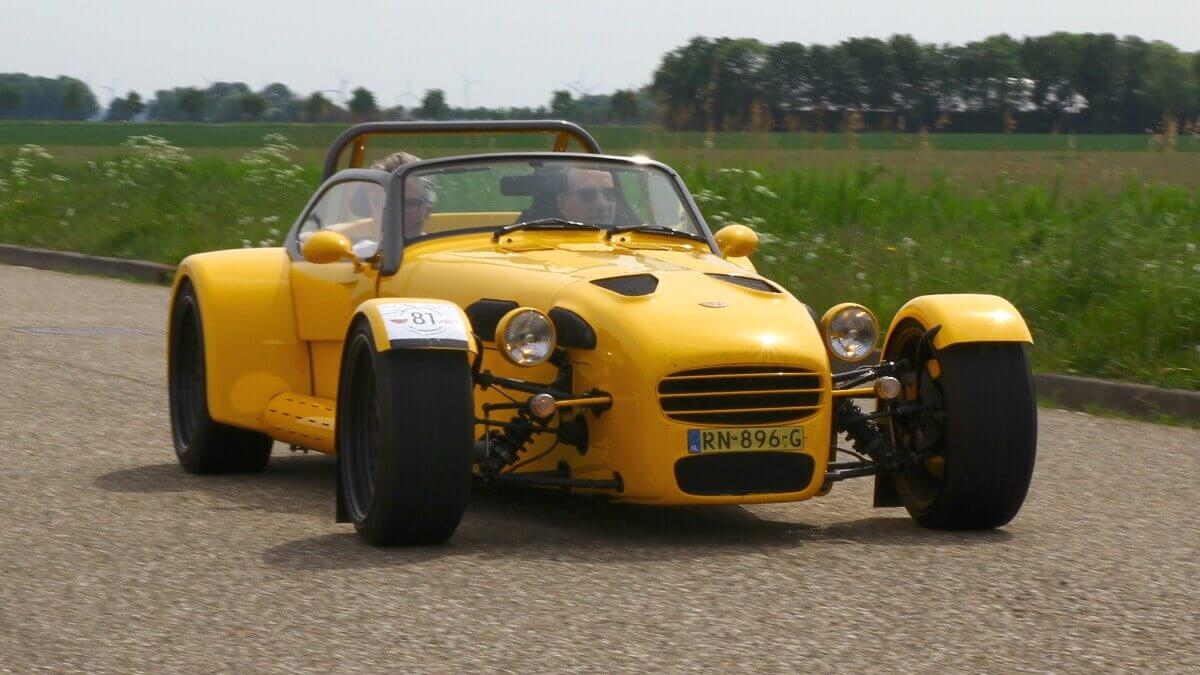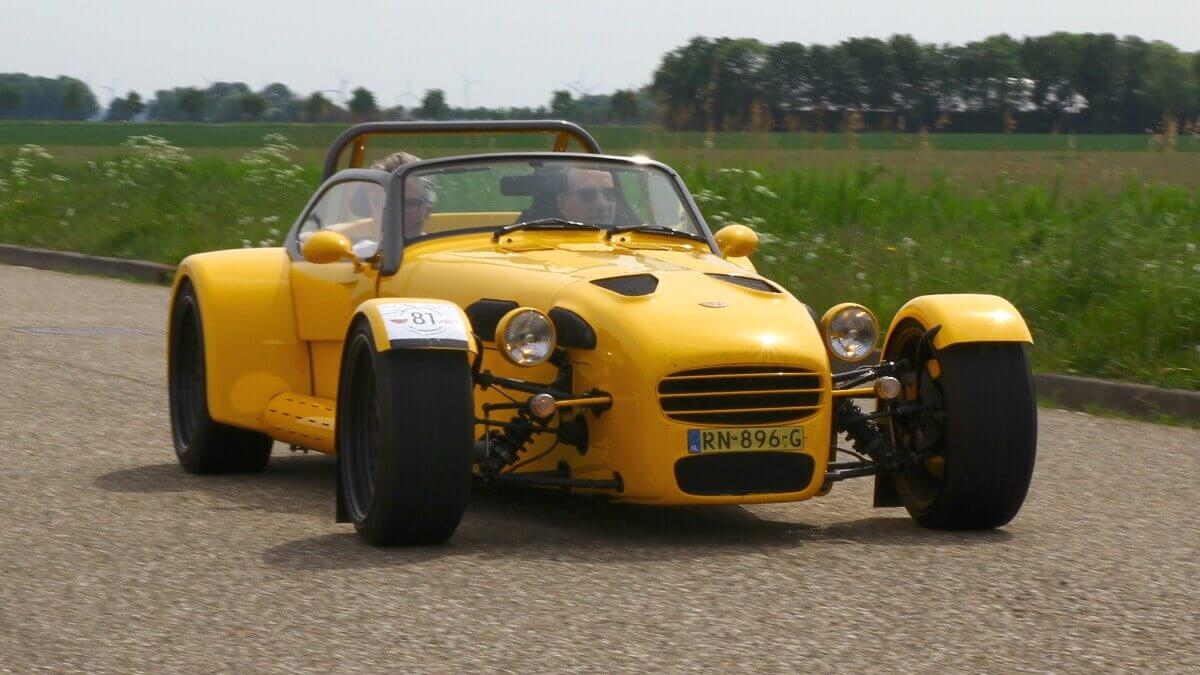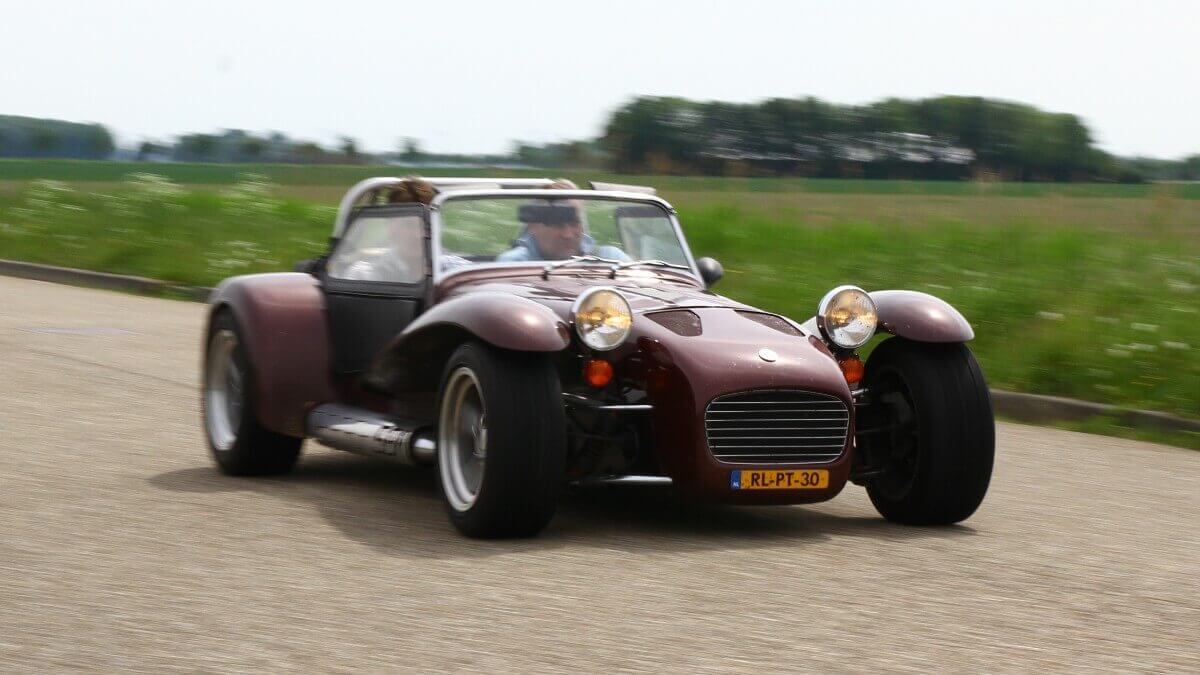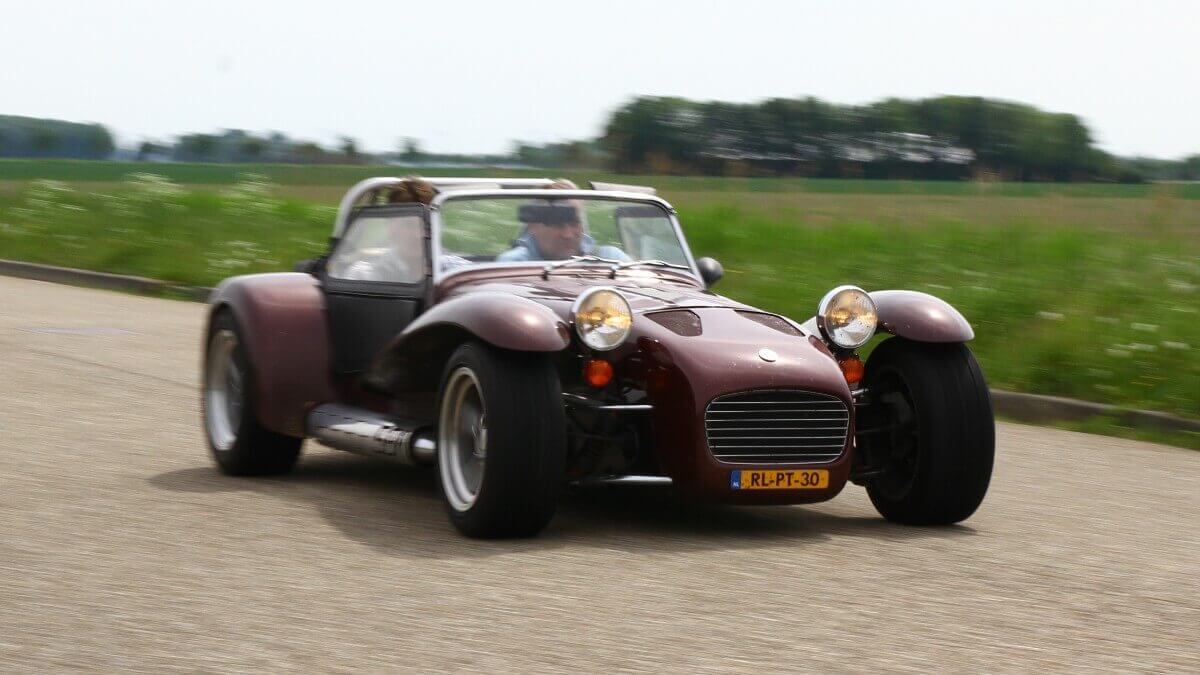 Since late 2011 the small manufactory in Lelystad only produces cars from the newest model range called 'D8 GTO'. Compared to the former D8 you not only find a revised design, but also changes at the chassis and technology. For the first time Donkervoort got a European Community Small Series Type Approval (ECSSTA). The car is powered by the 2.5 litres five-cylinder engine from Audi. Based on the GTO they introduced the GTO-S in April 2016 and the hardcore GTO-RS with more than 400 horsepowers in December 2016.

Last saturday Donkervoort celebrated their 40th anniversary at their headquarters in Lelystad. Accompanied by best weather about 120 cars from all model lines came along to compete in the first ever 'Donkervoort Concours d'Elegance', judged by none other than founder and CEO Joop Donkervoort himself. The drivers also could go on a small roundtrip. For all participators and fans there were several food trucks, some stands of partner companys and the possibility to take a look behind the scenes in small factory tours. There you could see the different stages of building a D8 GTO, starting with soldering and bonding the tubes for the chassis. Because the metal pieces are thin-walled you can't use traditional welding techniques. Also the fuel cells, intercoolers and exhaust systems are made in-house, as well as all carbonfibre parts. For this Donkervoort has got its own autoclave to bake them under vacuum pressure. Even the engines from Audi are modified with own parts like a new intake manifold as well as mounts and rolls for the timing belt. A specially developed motor software from Bosch gets more power out of the engines.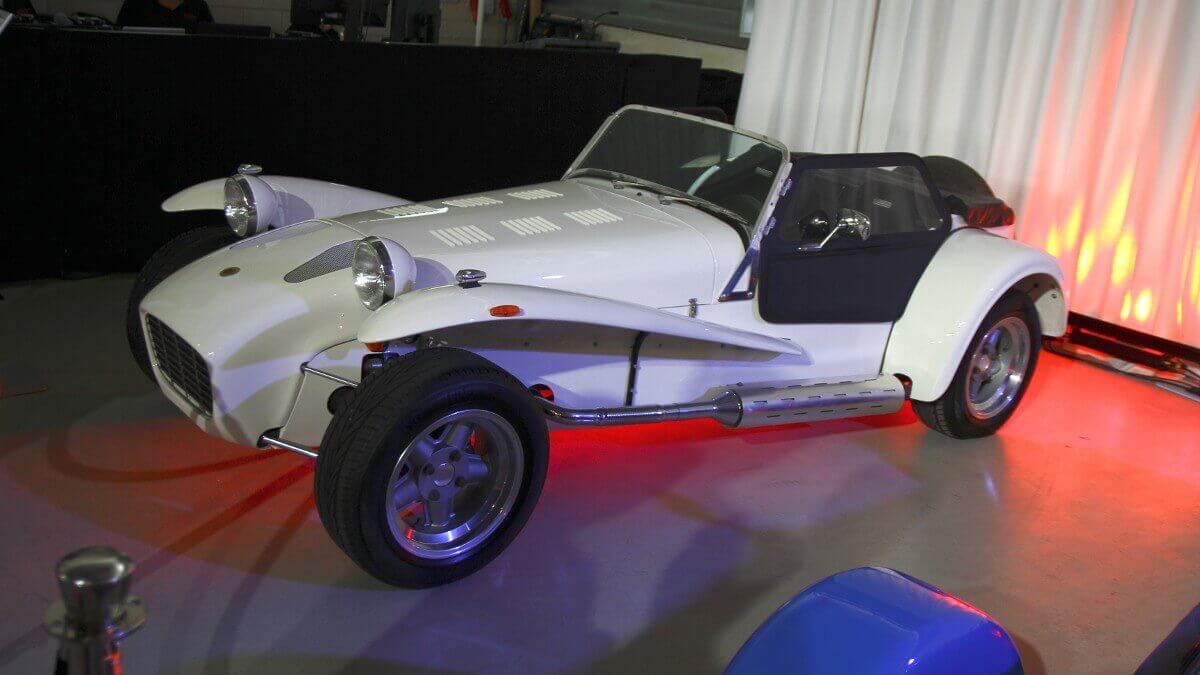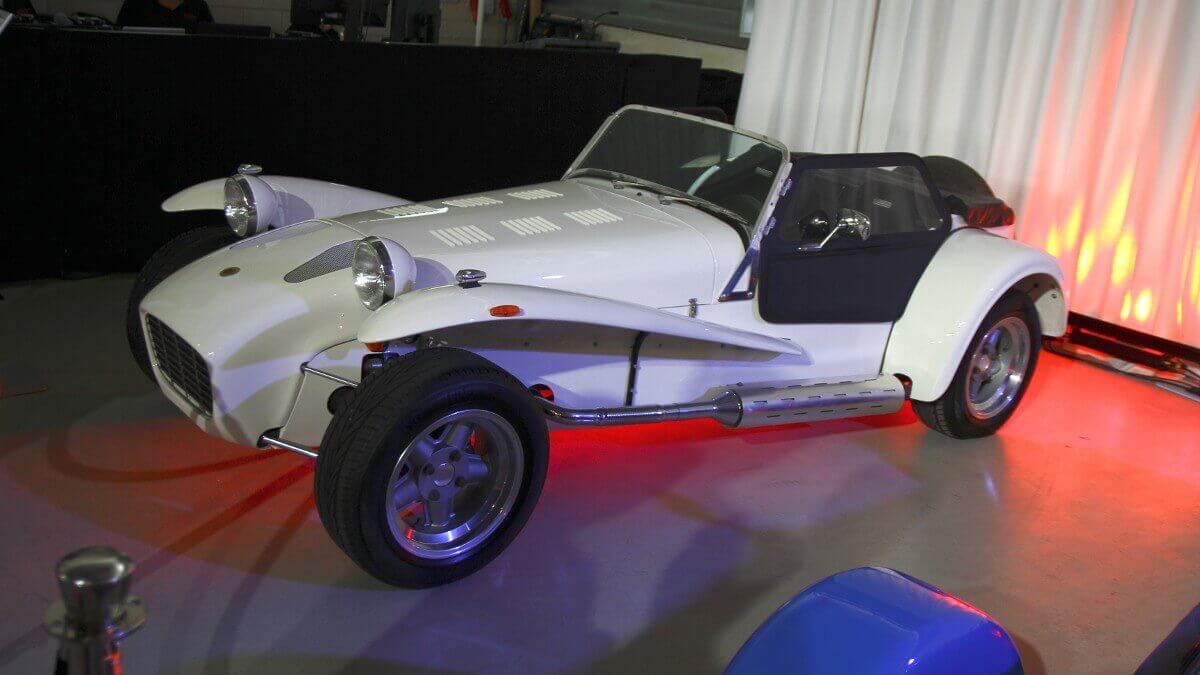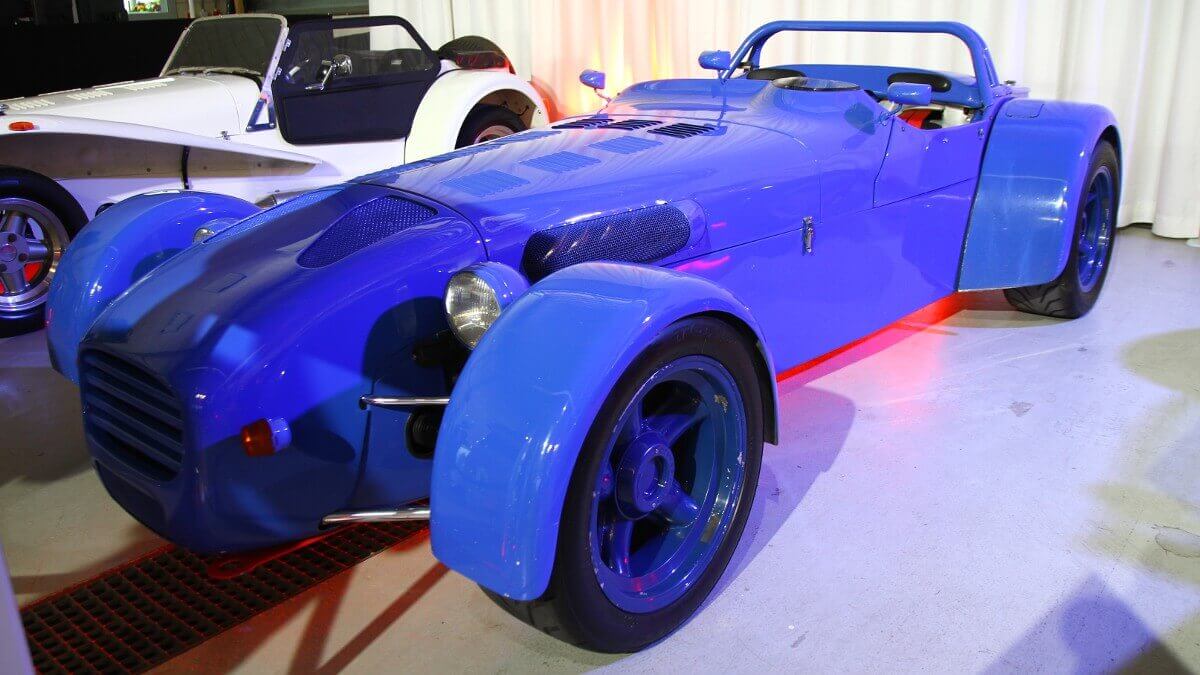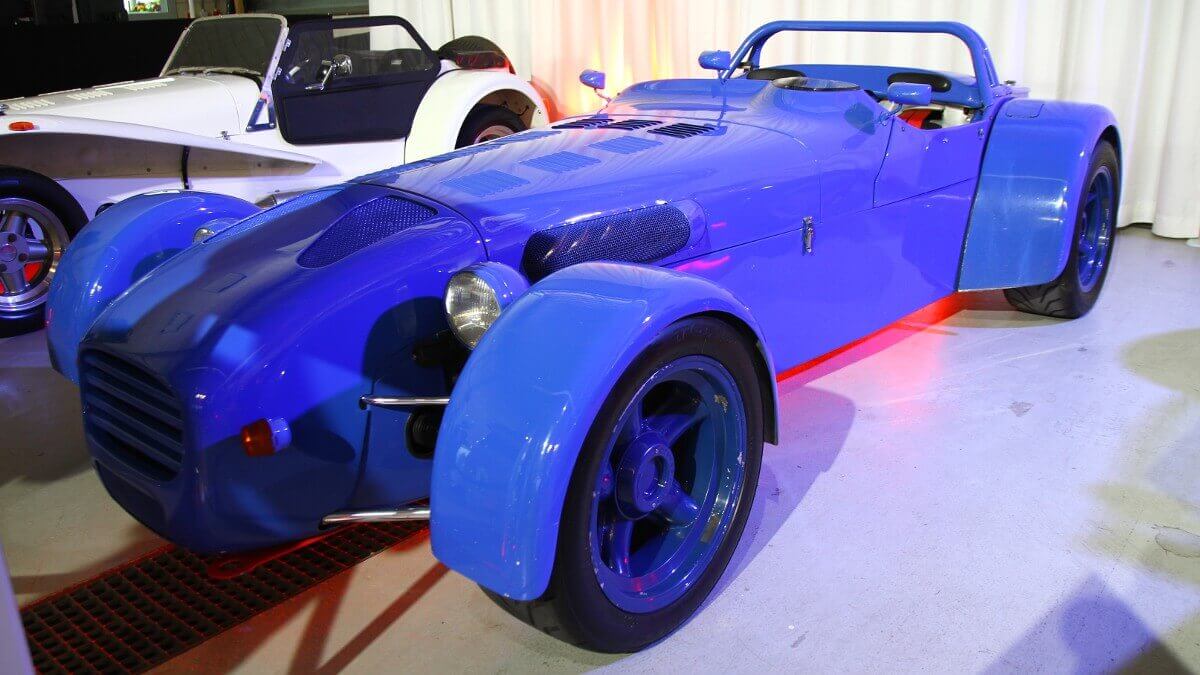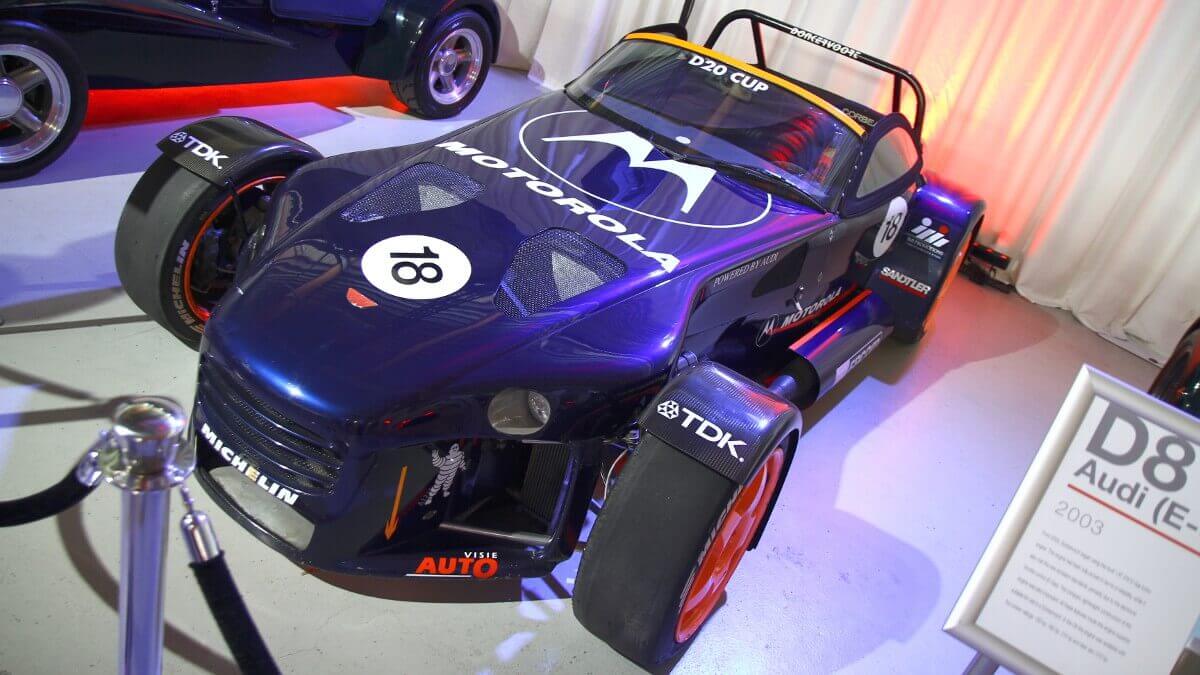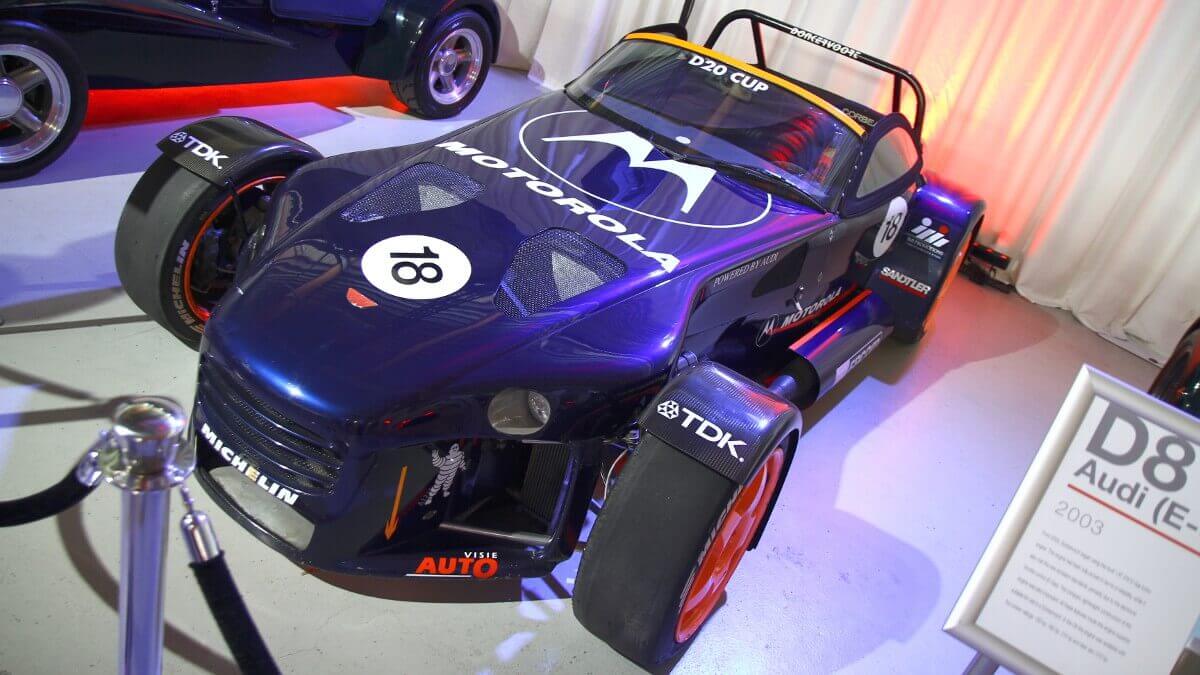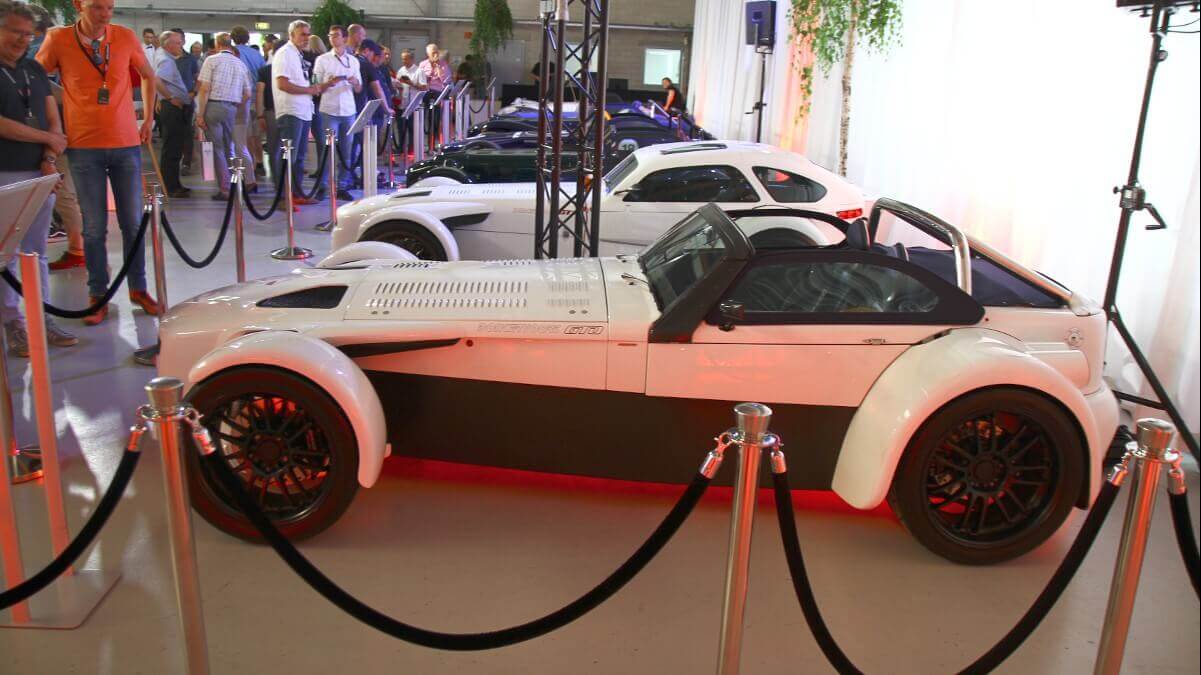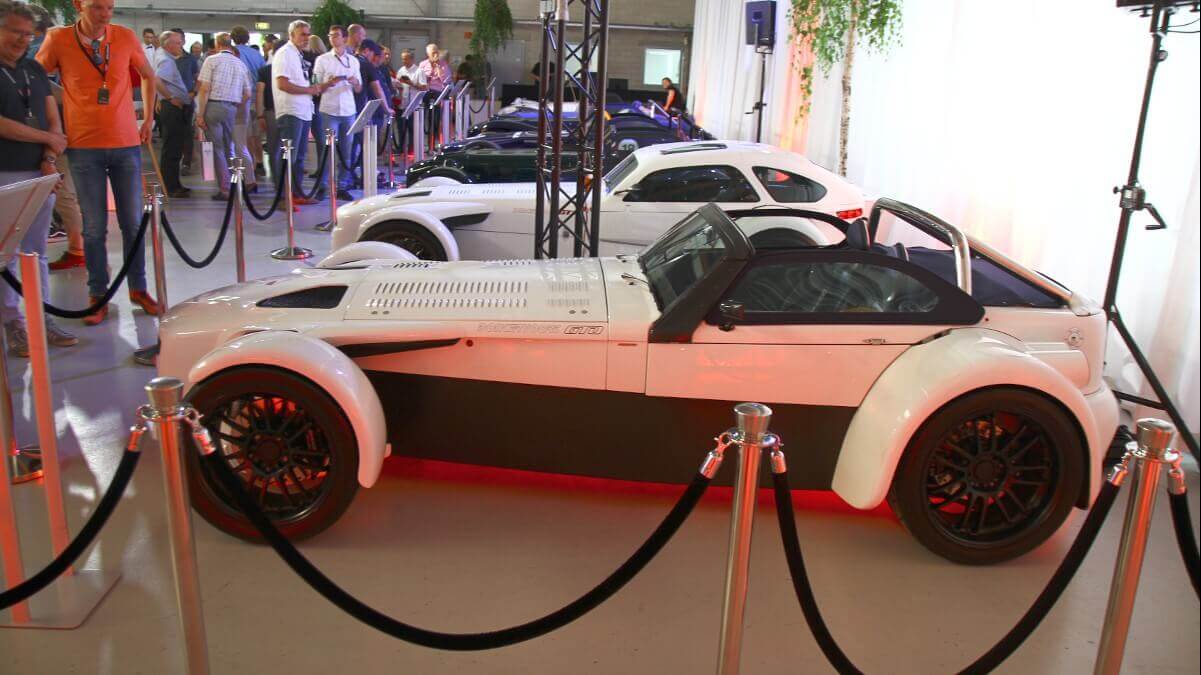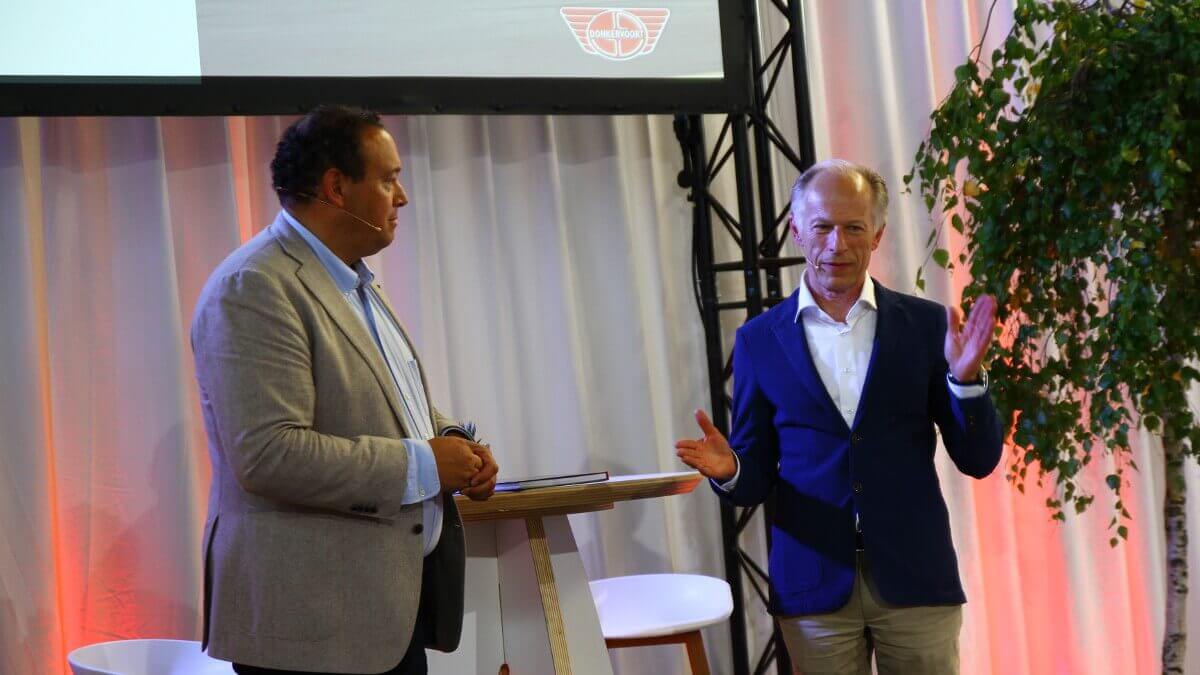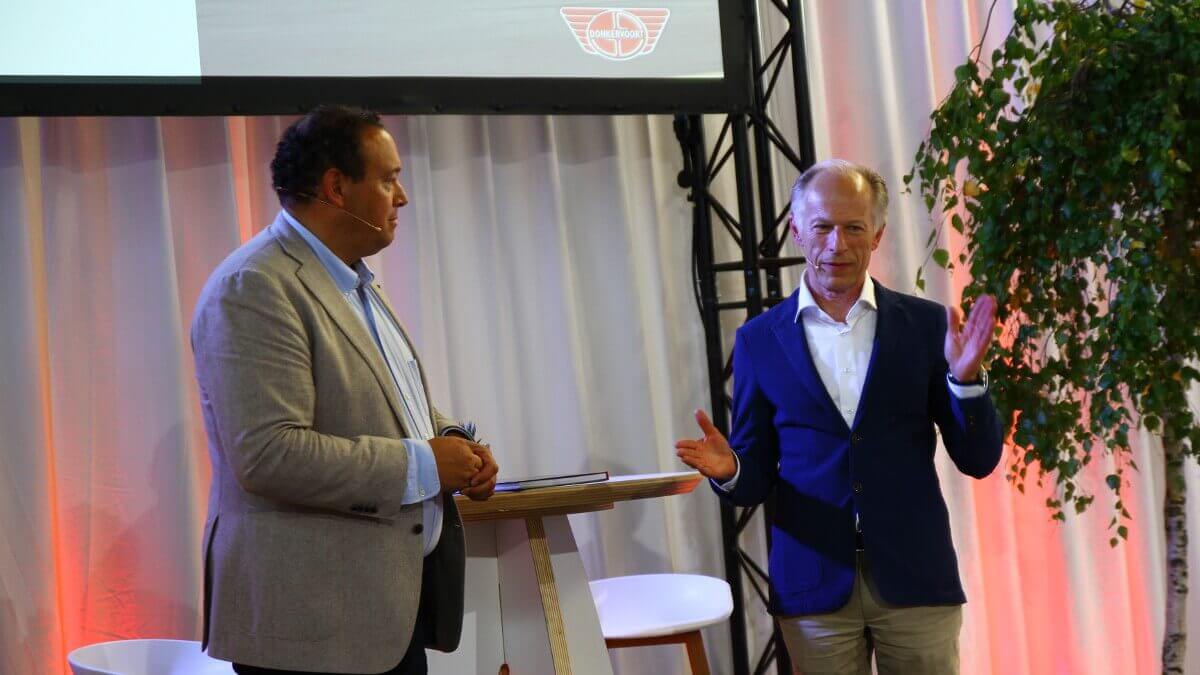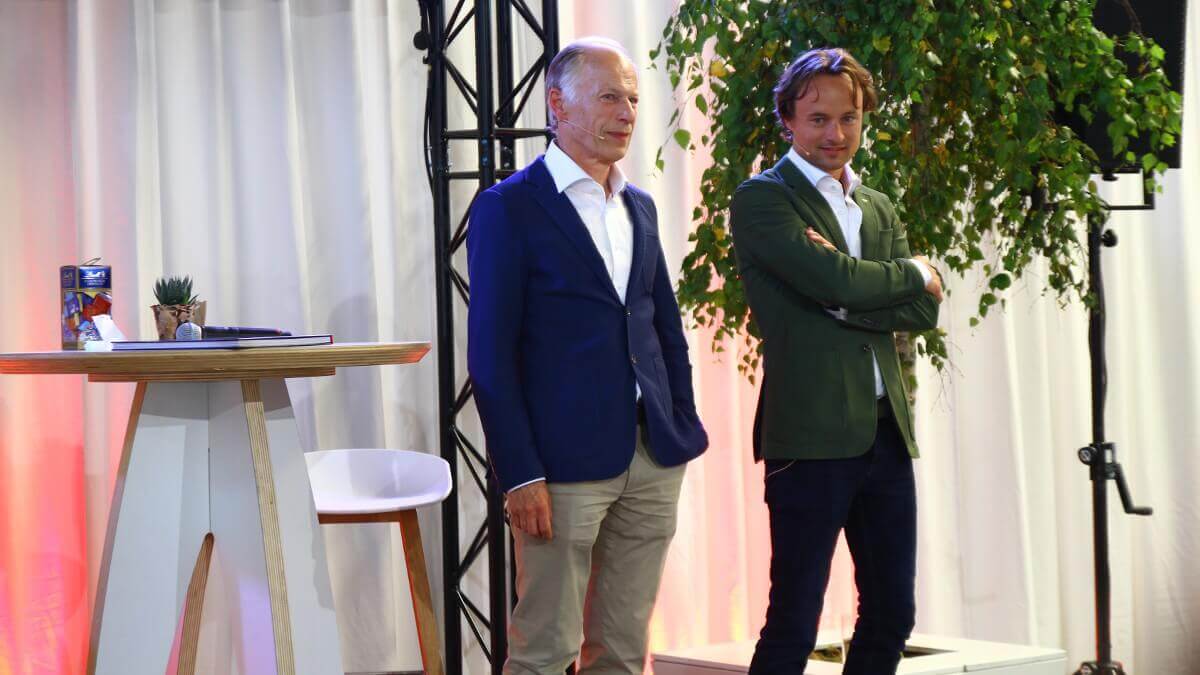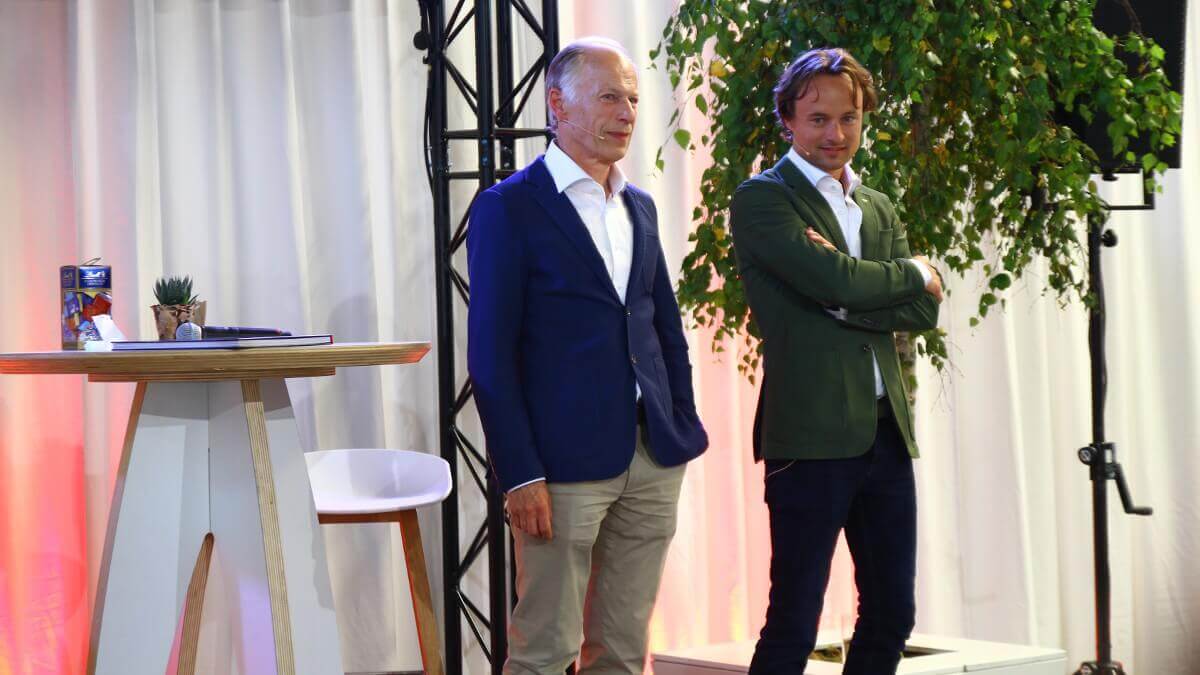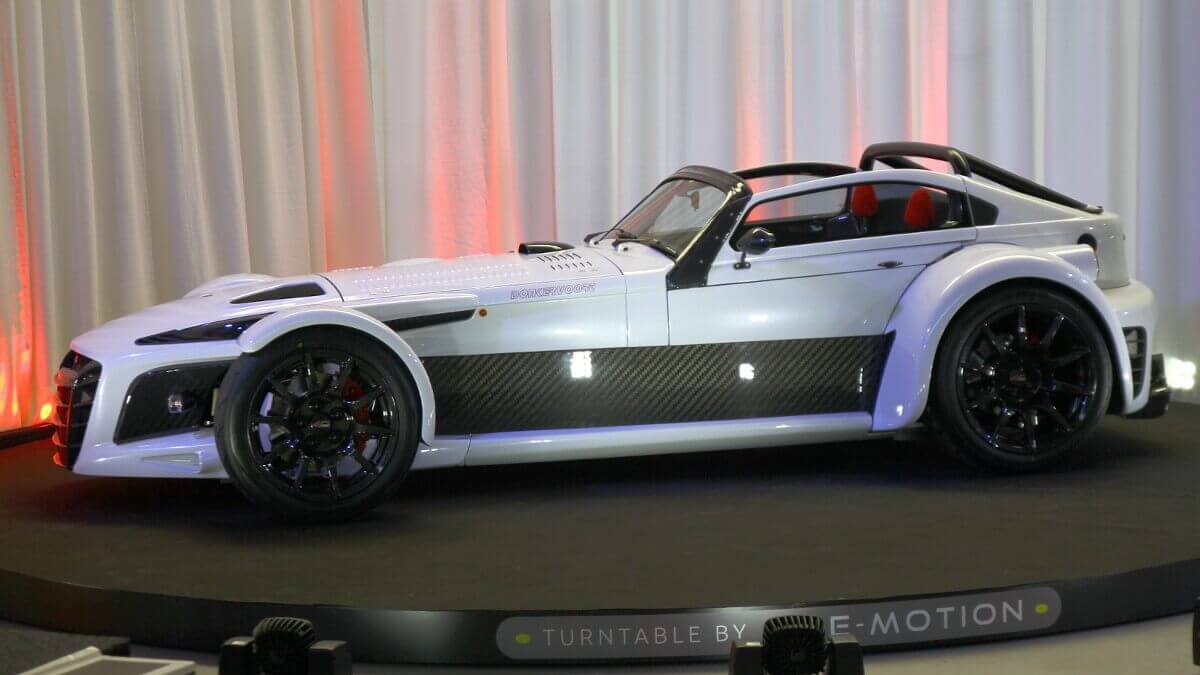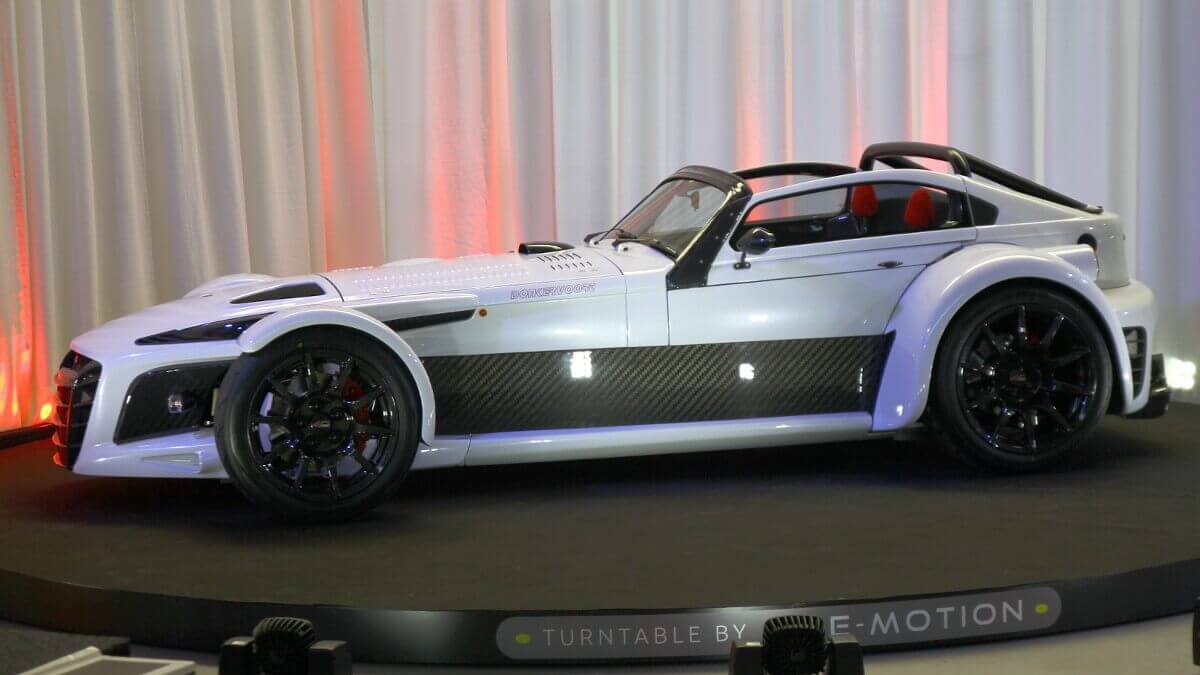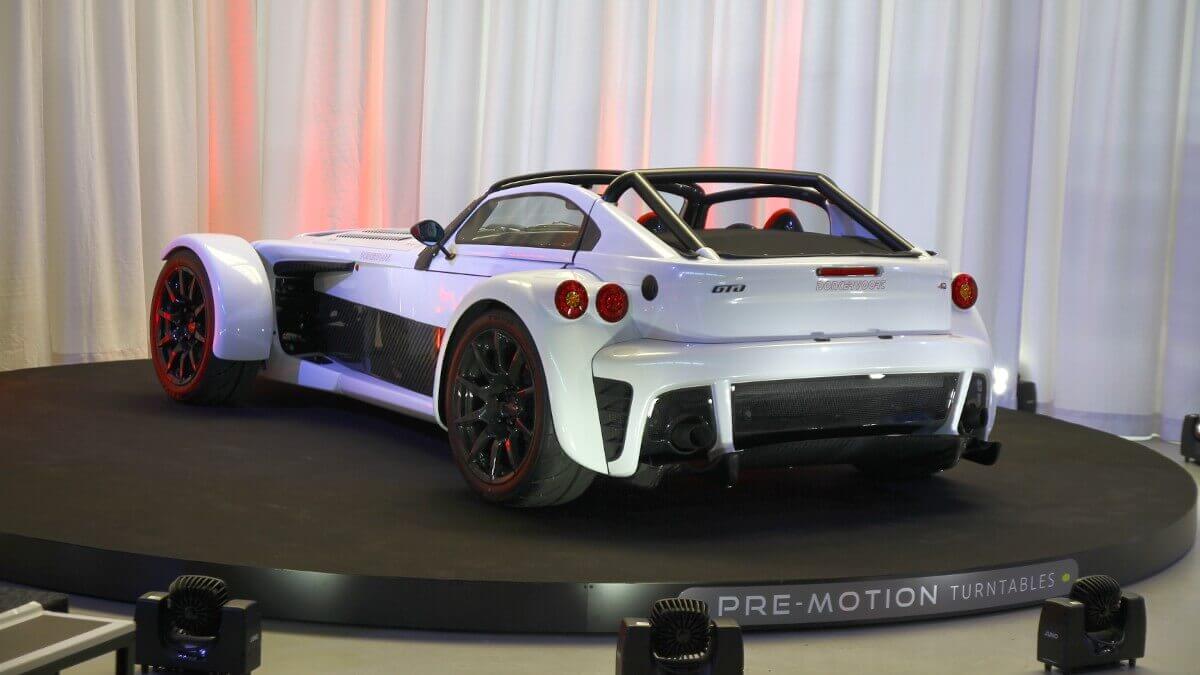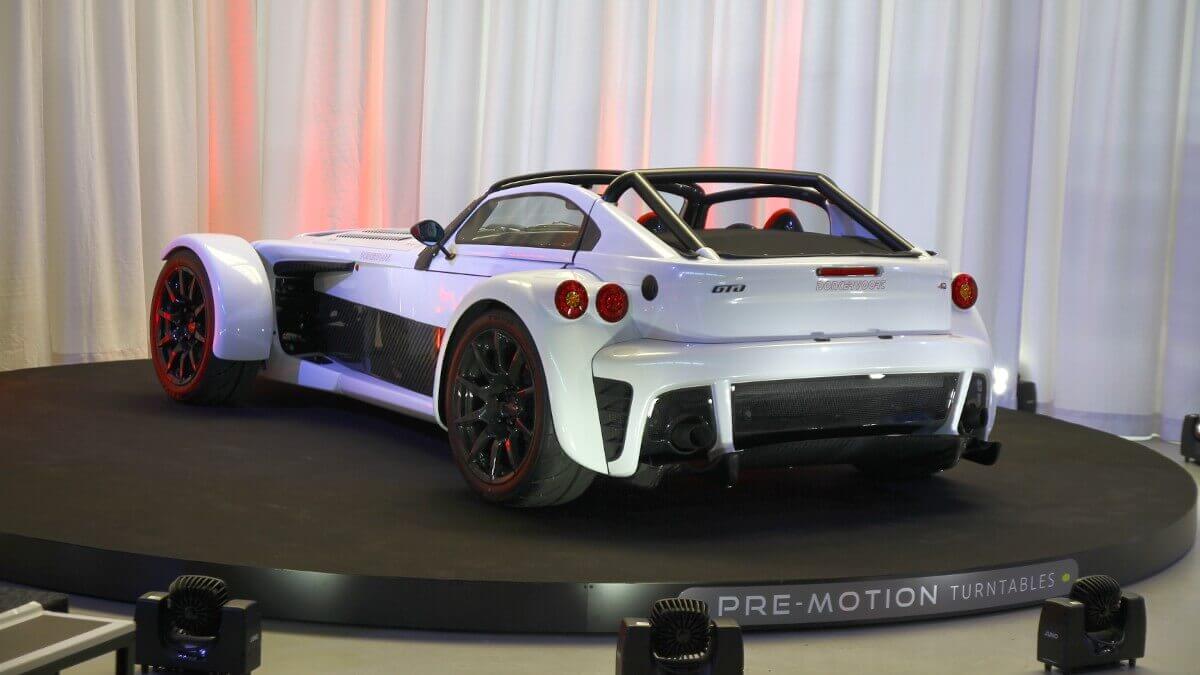 After prices for the Concours d'Elegance had been given to the winning owners, a moderator together with Joop and Denis Donkervoort showed the rich history of the company with some anecdotes along the story. Joop for example said a big thank you to his wife for being with him also through the bad times of his company when he kept his dream although the money was nearly running out. As a worthy conclusion of the celebration Donkervoort presented their newest car, the jubilee special edition D8 GTO-40 which is limited to 40 cars. It gets a better aerodynamic, carbonfibre rims and for the first time an ultralight air conditioning system.

Images: Matthias Kierse