Portrait
Tribute for Alberto Ascari
Alberto Ascari – this name probably doesn't mean much to younger readers of our magazine. If you are a big Formula 1 fan or followed the news in the 1950s, you might have heard of the Italian before. He was born in Milan on July 13, 1918, the son of racing driver Antonio Ascari. His father died in a racing accident in Montlhéry near Paris in 1925. Nevertheless, it was also clear to Alberto that he wanted to become a racing driver. He began racing in 1937 on Bianchi motorcycles. Three years later he made his debut in car racing at the Mille Miglia with the first self-constructed car from Enzo Ferrari. After initially leading his class, he had to retire with to a technical defect. Due to World War 2, he then had to take a break until 1947.
From Maserati to Ferrari
In the Egyptian capital Cairo, Ascari caused a sensation in an invitational race. All participants drove identical racing cars from Cisitalia, and he took second place. This brought him to the attention of Maserati, which signed him up for the factory team. Entries with Alfa Romeo and the newly founded Scuderia Ferrari followed. From 1950 he took part in the new World Drivers' Championship for Grand Prix racing cars, later renamed 'Formula 1'. In the first year he finished fifth overall and won some races that weren't part of the World Championship. In 1951 he took victories in the Grand Prix of Germans and of Italy. In the end, Ascari narrowly lost the championship to Juan Manuel Fangio after choosing the wrong tires at the Spanish Grand Prix.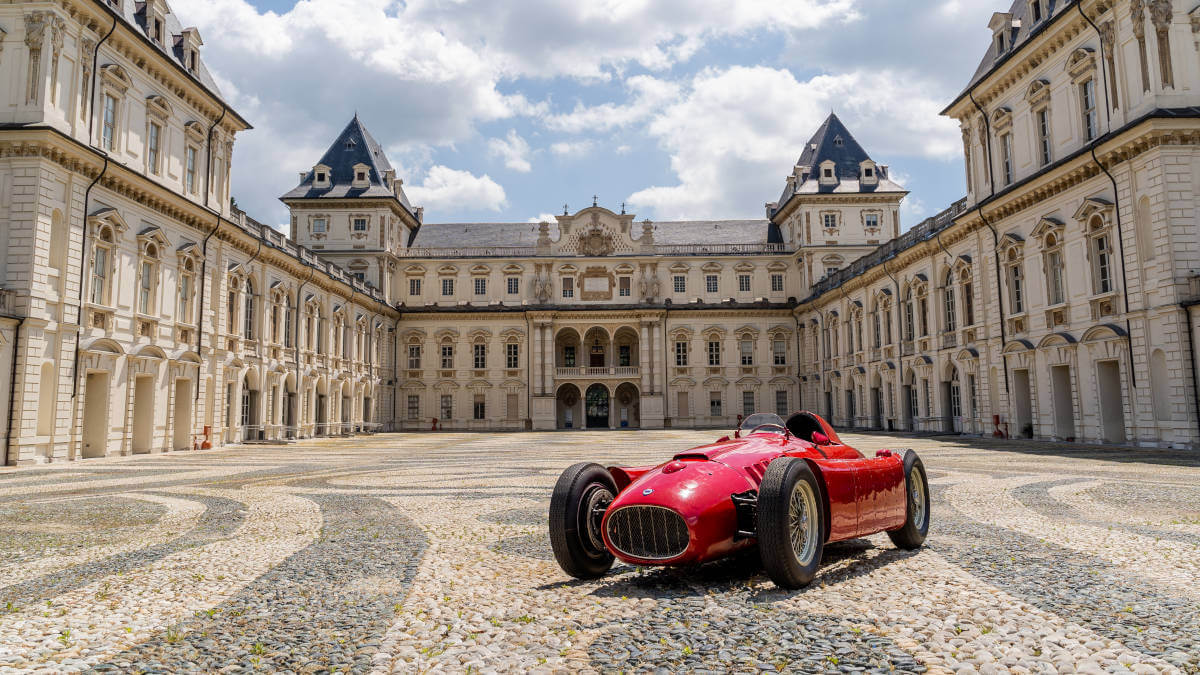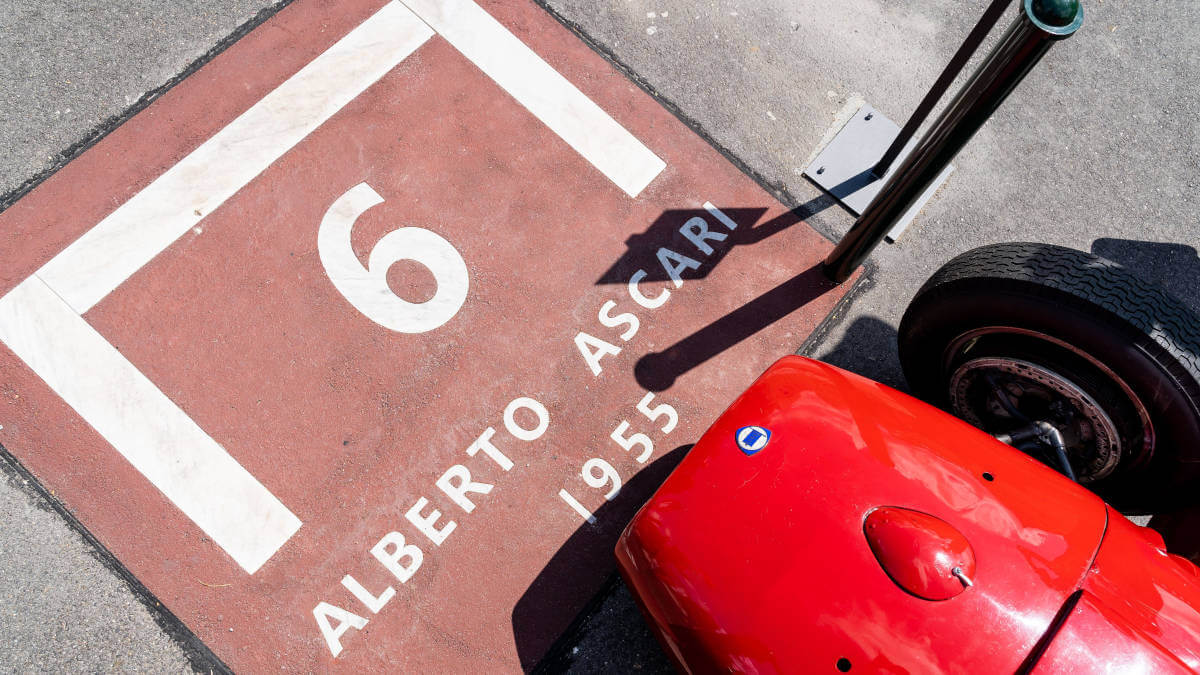 From Ferrari to Lancia
For the 1952 and 1953 seasons, the organizers of the championship switched to the regulations of the previous Formula 2, for which Ferrari had a suitable car that proved almost unbeatable with Alberto Asciar at the wheel. In 1952 he won every race apart from the Indianapolis 500, which at the time counted as part of the championship. The following year, he defended his world championship title with five wins in nine races. When Enzo Ferrari wanted to fire his teammate and fatherly friend Luigi Villoresi at the end of the year because he was unsuccessful, Ascari stood by him and also left the racing team. Both signed for the Lancia factory team. However, completion of the new D50 GP racing car there was delayed until the end of 1954, so Ascari once again competed for Maserati. In addition, he also drove sports car races for Lancia and won, among other things, the 1954 Mille Miglia.
Late tribute in Turin
With the new D50, of which only eight were built, he wanted to attack fully in 1955. But he failed by technical defects and accidents. In one of them, he landed in the harbor basin of Monte Carlo and had to be rescued by a sailor. Four days later, during private testing in a Ferrari sports car at Monza, he went off the track and had a fatal accident. At Turin's Parco del Valentino, Alberto Ascari had won a non-World Championship race at the wheel of his Lancia D50 in 1955. It was the final racing event on the course inaugurated in 1935, which was subsequently closed down. In the same place, the Artes a.p.s. association, which takes care of the historical and artistic heritage of the city of Turin, now carried out a late tribute to the racer. They dedicated a special floor plate to him, which was unveiled during a ceremony. For this purpose Lancia Heritage provided an original D50.

Images: Lancia, Stellantis