Automotive
Rolls-Royce Cullinan
Rolls-Royce widens their model range in a direction unknown up to today: the luxury car brand goes to rough terrain. With their new Cullinan the first SUV of their history debuts which has been yearned by many customers for years. It is named after the biggest single diamond found so far which is part of the British crownjewels. And even while typical customers won't drive offroad, the car is able to go further than you would think.

If you look only at the design of the Cullinan you could think it is an estate version of the new Phantom on stilts. Therefor it also gets another first: it features a big electrical bootlid, called 'the Clasp' by Rolls-Royce. Behind that there is a big luggage compartment with at least 560 litres. If you fold down the 1/3 to 2/3 divided rear bench by the touch of a button the volume ups to 1,930 litres all together. This only works with the 'Lounge Seats' variant as the 'Individual Seats' version gets single seats for two passengers and a high middle tunnel with space for a cooler, glasses for sparkling wine and whiskey as well as a carafe. A glass rear partition wall between fond passengers and luggage compartment helps to build the very first three-box SUV in the world, which is able to maintain the temperatures inside the passenger cabin even with opened bootlid, regardless how warm or cold it is outside.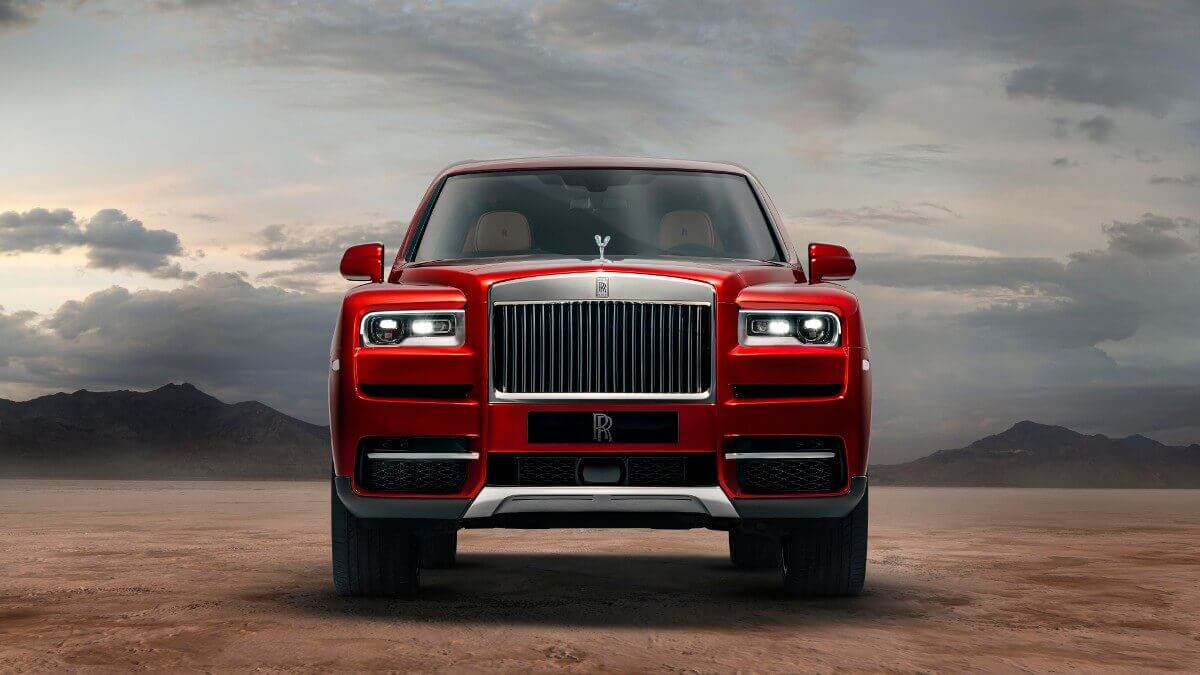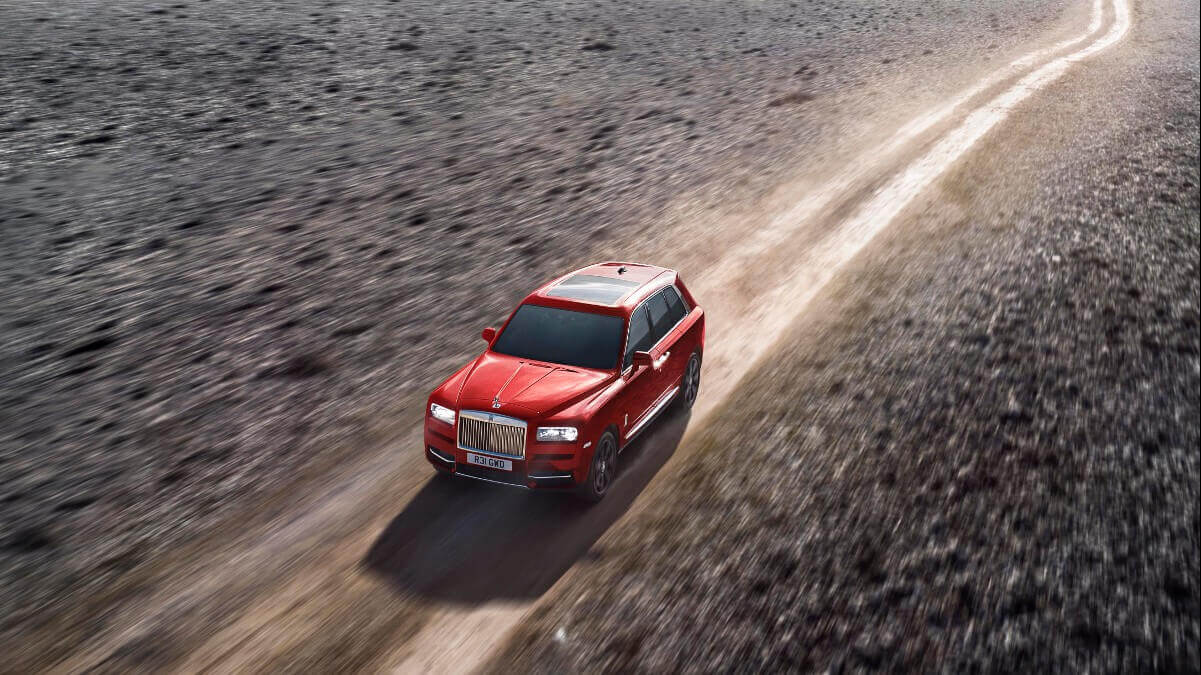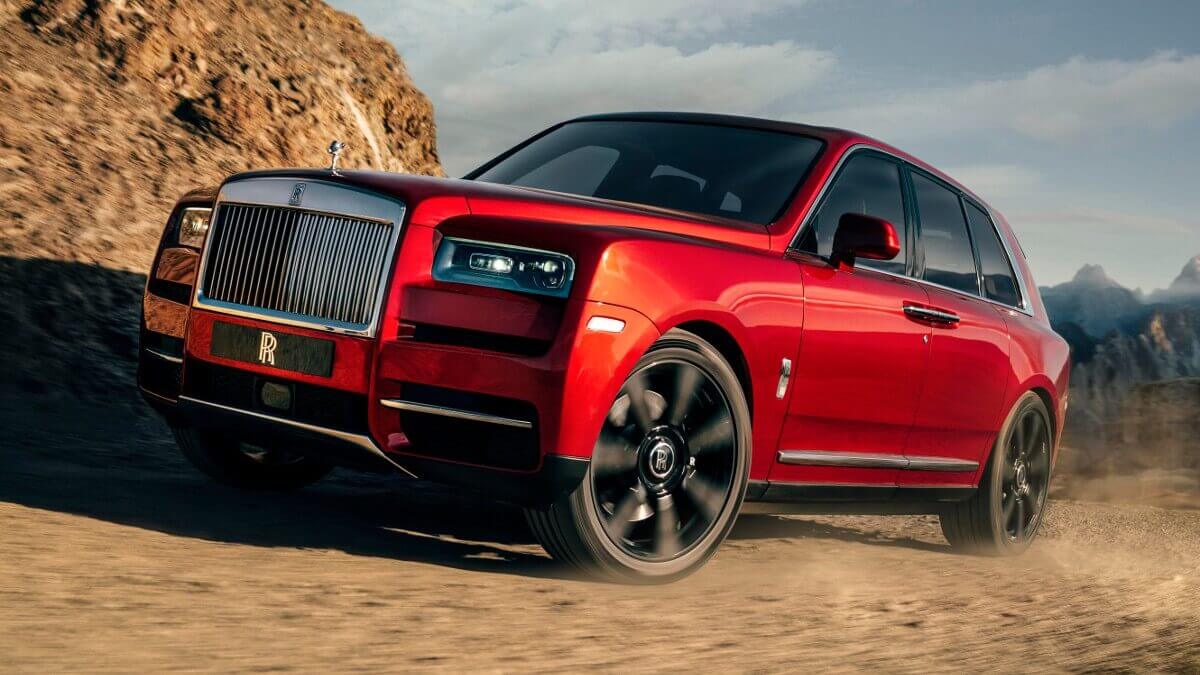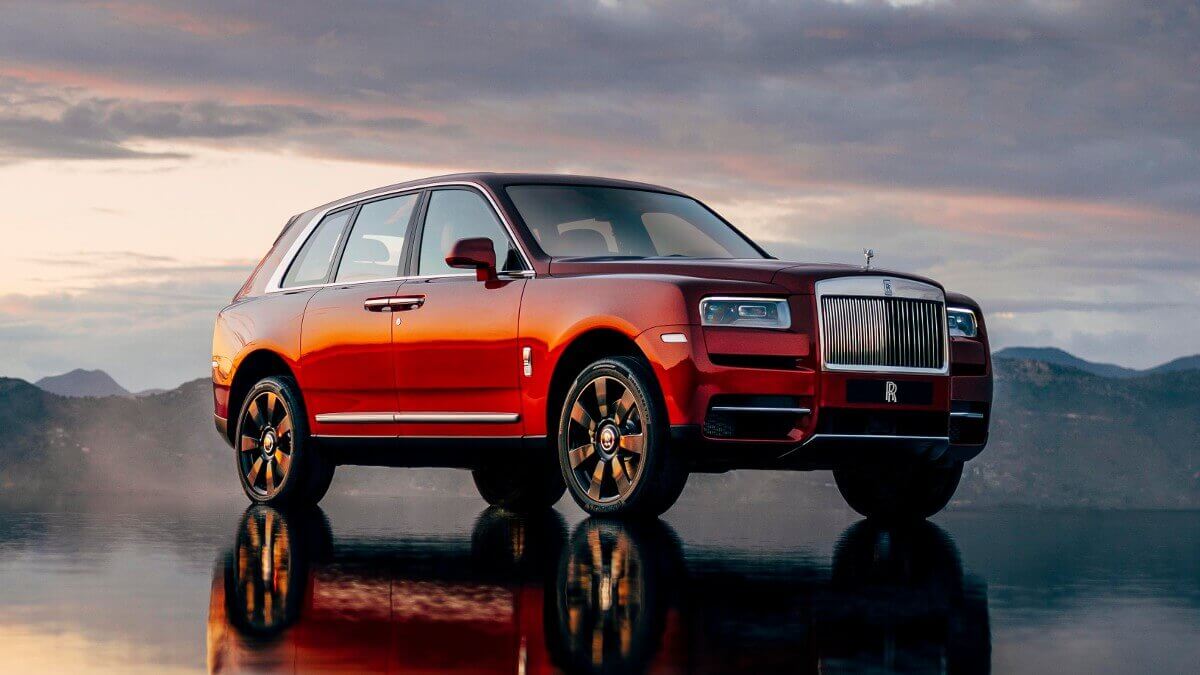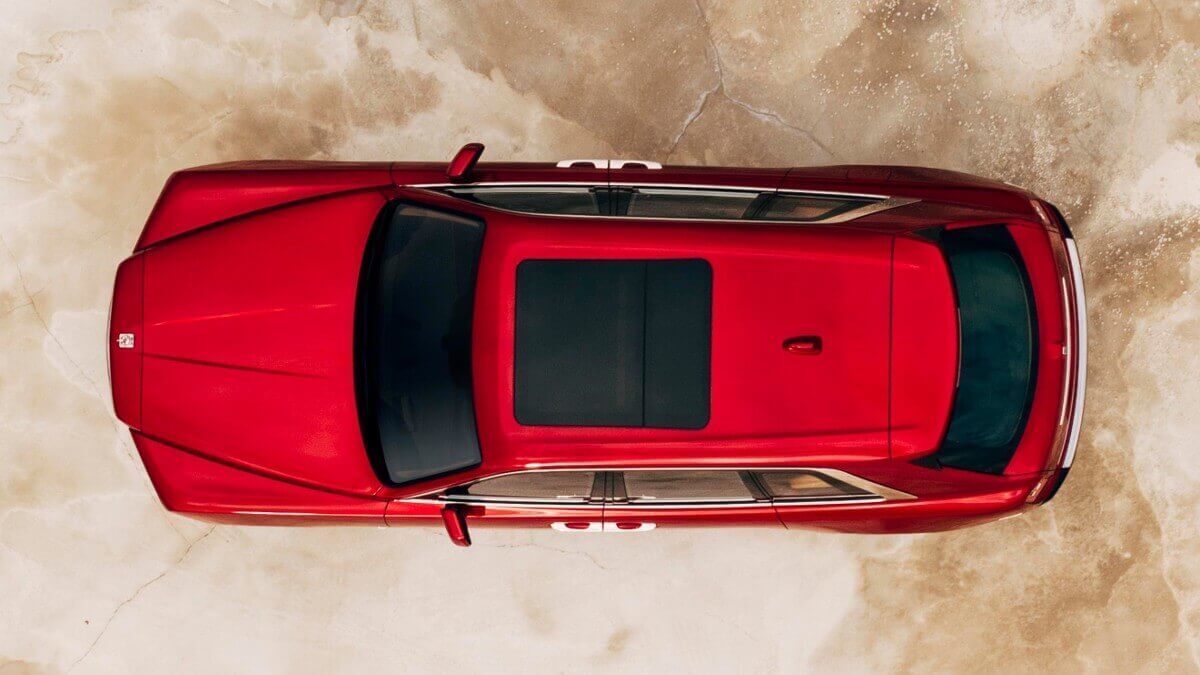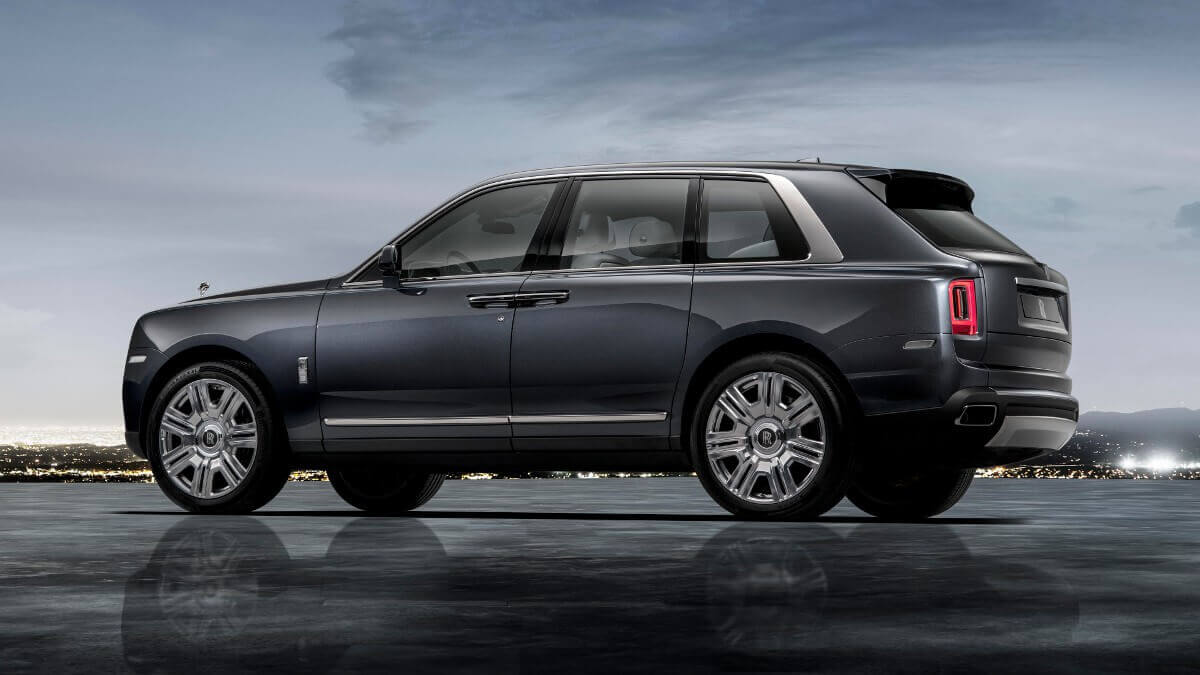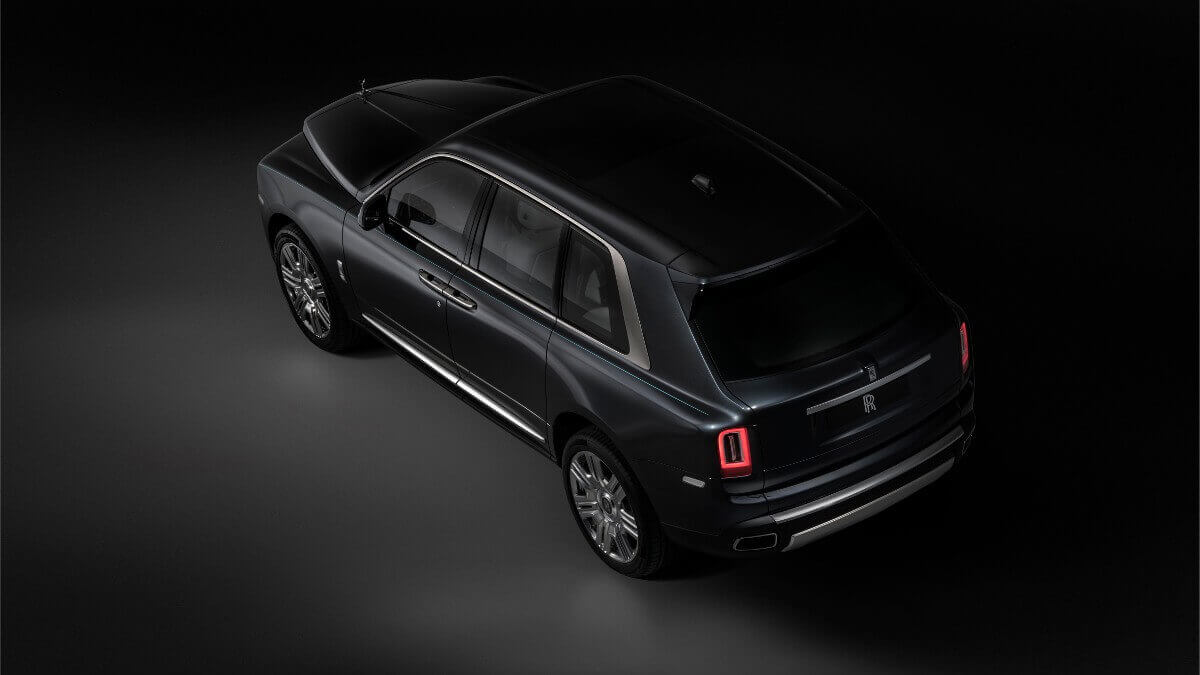 As with all Rolls-Royce models also with the Cullinan the team takes big care and has an eye for small details. The key is covered in leather – naturally it is the same hide and color as the customer chose for the interior. When the driver unlocks the car it lowers itself by 40 millimeters to simplify the entrance. Therefor it also got big doors opening in opposite directions, which can be opened and closed by the touch of a button from inside the car. While selecting a drive option from the automatic transmission, the car raises up to driving height again.

Compared to the new Phantom, Cullinan shows a smaller and thicker steeringwheel with heatable rim, which combined with the heatable and air conditioned seats allows you to travel also in arctical conditions. The instrument cluster is in high definition with digital hands on a display behind the steeringwheel. It shows not only speed and power reserve, but also temperatures and fuel level. Next to it are displays for speed pilot, navigation system, activated driver assistance systems and more functions. More datas are shown on the central touchscreen which allows driver and co-driver fast access to maps and many vehicle configuration settings. Operation is also possible by the new Spirit of Ecstasy button on the middle tunnel, next to the Everywhere-button, the height control of the air suspension and the Hill-Descent-Control. Also the driver can add information to the 7 x 3 inches Head-Up-Display.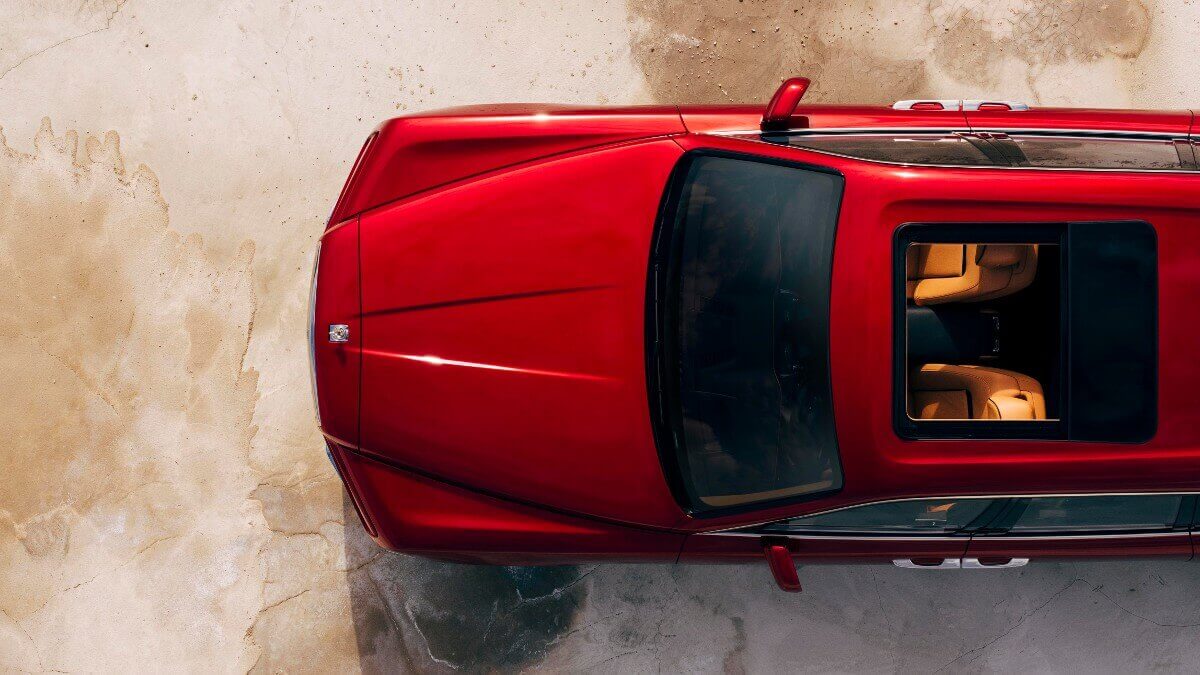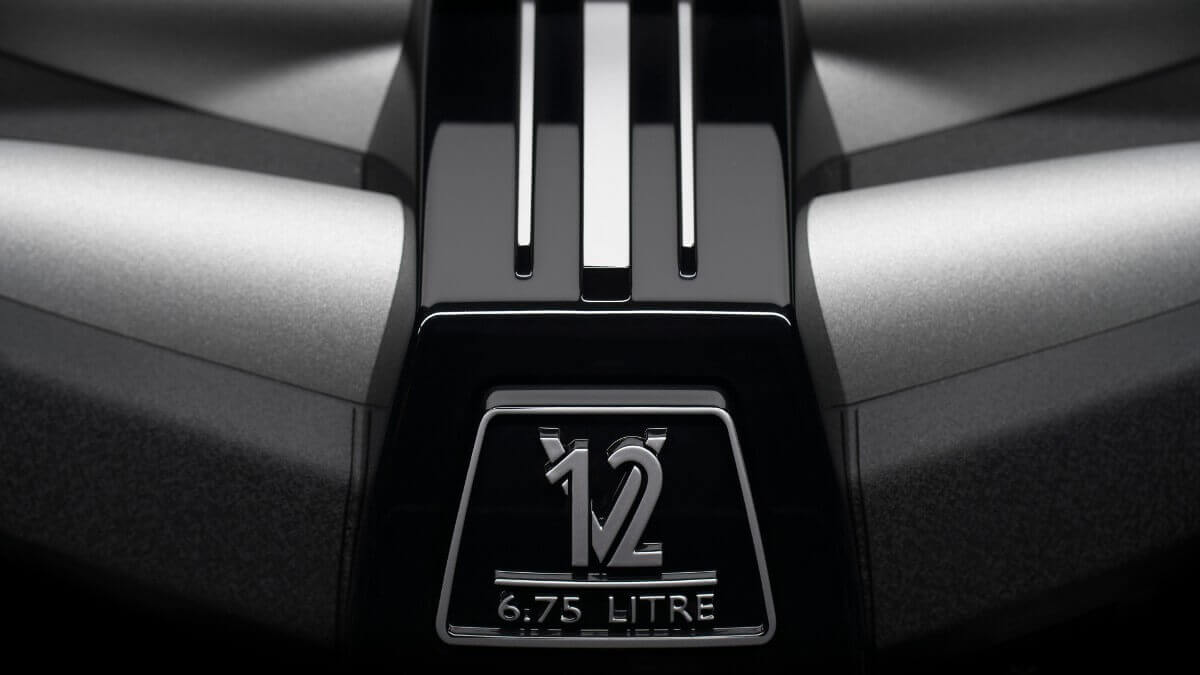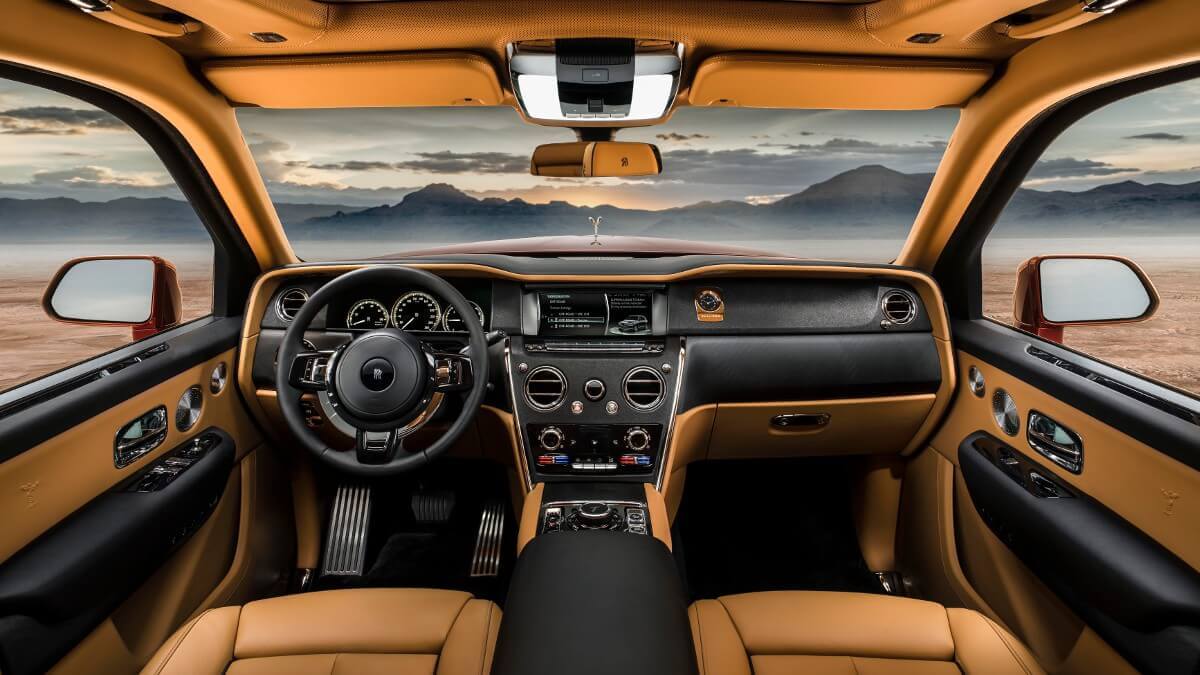 Standard equipment of driver assistants includes a Night Vision and Vision Assist including daytime and night-time Wildlife & Pedestrian warning; Alertness Assistant; a 4-Camera system with Panoramic View, all-round visibility and helicopter view; Active Cruise Control; Collision Warning; Cross-Traffic Warning, Lane Departure and Lane Change Warning. Naturally the Cullinan also offers mobile internet with a Wifi-Hotspot to its passengers. They can deploy their laptops on foldable picknick tables that fold out of the front seats electrically. Above them also the touchscreen-displays for the rearseat-entertainment system are mounted. All together there are five USB ports inside the car as well as wireless charging stations for smartphones.

Under the bonnet of the Rolls-Royce Cullinan the V12 biturbo engine from the Phantom with its 6.75 litres displacement provides for propulsion. With its 420 kW/571 PS and 850 newtonmeters of torque it is able to accelerate the luxury SUV up to 155 mph (electronically limited). The eight speed automatic not only powers the rear, but for the first time in Rolls-Royce's history also the front wheels. A self-levelling air suspension not only uses a lot of sensors for its millions of movement calculations per second, but also a camera-based system. In highest configuration there are 540 millimeters of wading depth.

There are different options for the luggage compartment offered by Rolls-Royce, directed to the different interests of their customers. First there is the 'Viewing Suite' with two foldable leather seats and a cocktail table in a drawer. As an alternative you can order the 'Recreation Module' with a lot of different insets, for example tailor-made for photographers, paragliders, kitesurfers, drone flyers, fly fishing or other interests. In USA the base price of new Cullinan is 325,000 US$.

Images: Rolls-Royce