Automotive
Porsche 993 Speedster Remastered by Gunther Werks
Gunther Werks from Huntington Beach in Califonria is known for modernized Porsche 911s from the 993 series. The fact that not only the appearance is important, but also the drive and chassis, has already been proven. With American race driver Randy Pobst at the wheel, they circled the famous Laguna Seca race course in 1:30,99 minutes. This is the fastest lap time ever recorded for an air-cooled road car. As the next phase in this project, a radically open Speedster variant is now being added next to the already known Coupé. The Coupé is still used as the basis, but the roof is removed. To ensure that this doesn't have a negative impact on torsional rigidity, Gunther Werks takes various measures to additionally stiffen the platform. The space that would otherwise be occupied by the rear seats is used primarily for this purpose.
Low windshield and duck tail
This already makes it clear that this Speedster is correctly designed as a pure two-seater. The stiffeners aren't visible from the outside, as they are covered by a new carbon tonneau cover. This also integrates two rollbars behind the seats that end in humps. A significantly lower windshield sits in front of the cockpit, which can even be omitted completely at the customer's request. No soft top can be seen on the computer renderings published so far, but the press text promises one. Presumably, it is a rudimentary rain cover made of fabric. As with the 993 Coupé, Gunther Werks has also fitted the Speedster with a new front bumper with spoiler lip and a carbon front hood. This alone is around 25 percent lighter than the original sheet metal part. Small streamlined exterior mirrors and 3D-printed headlight reflector housings also fit the look. A duck tail spoiler sits on the rear hood.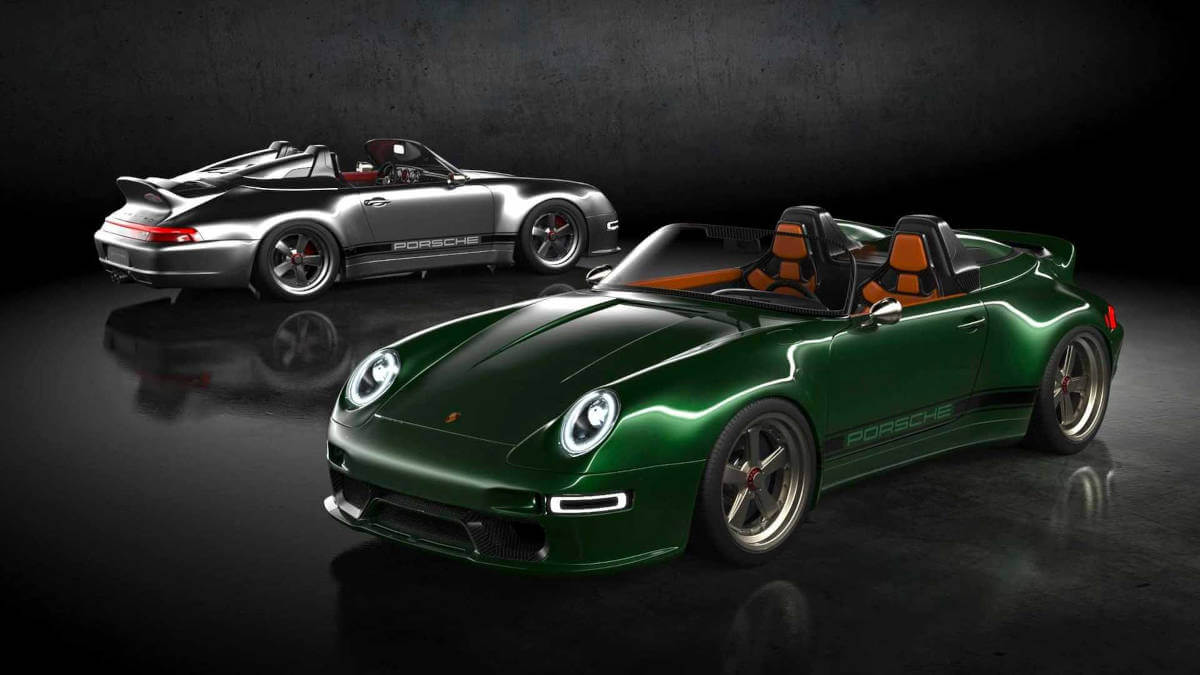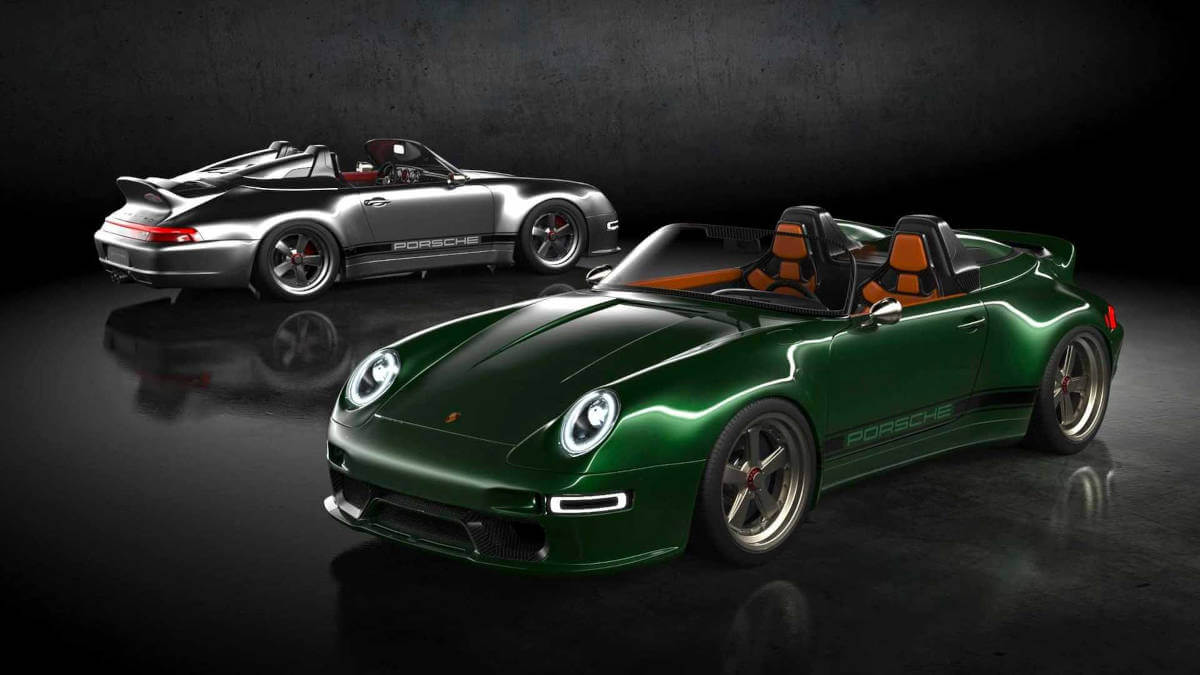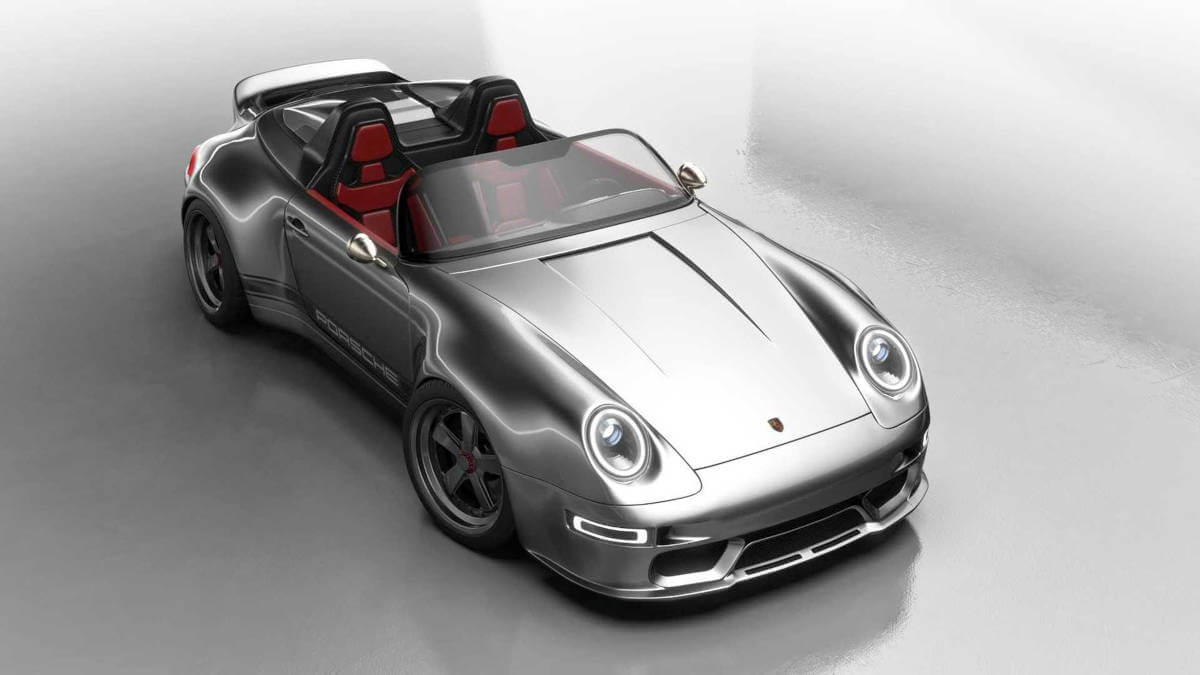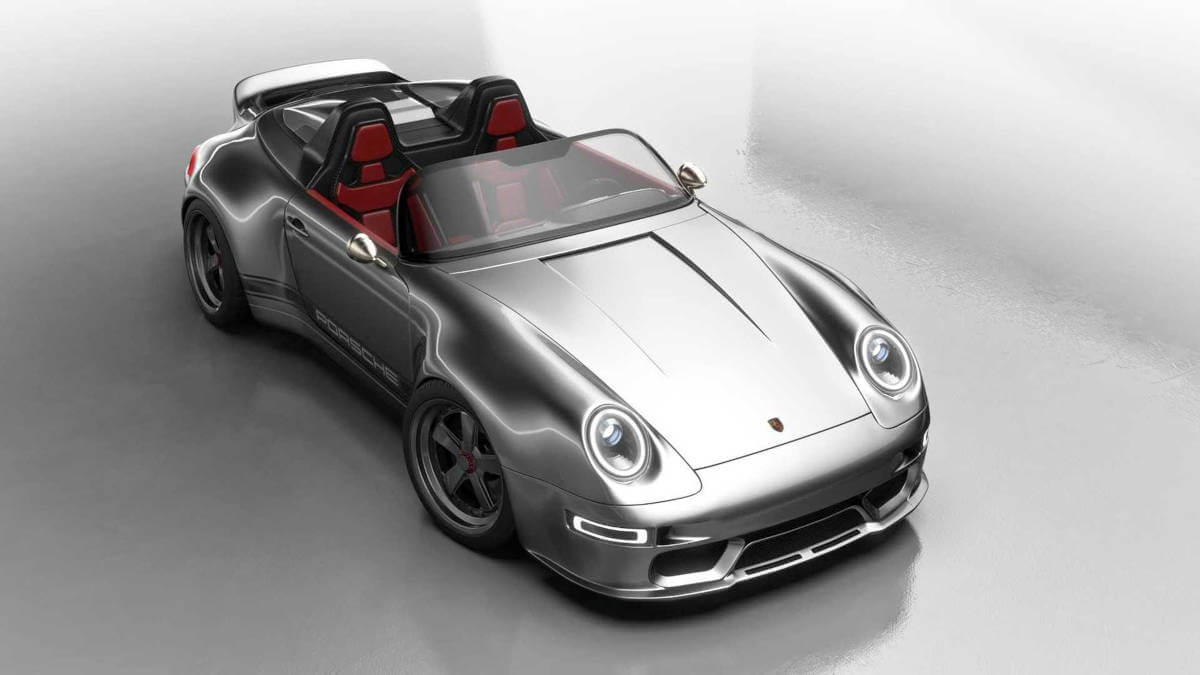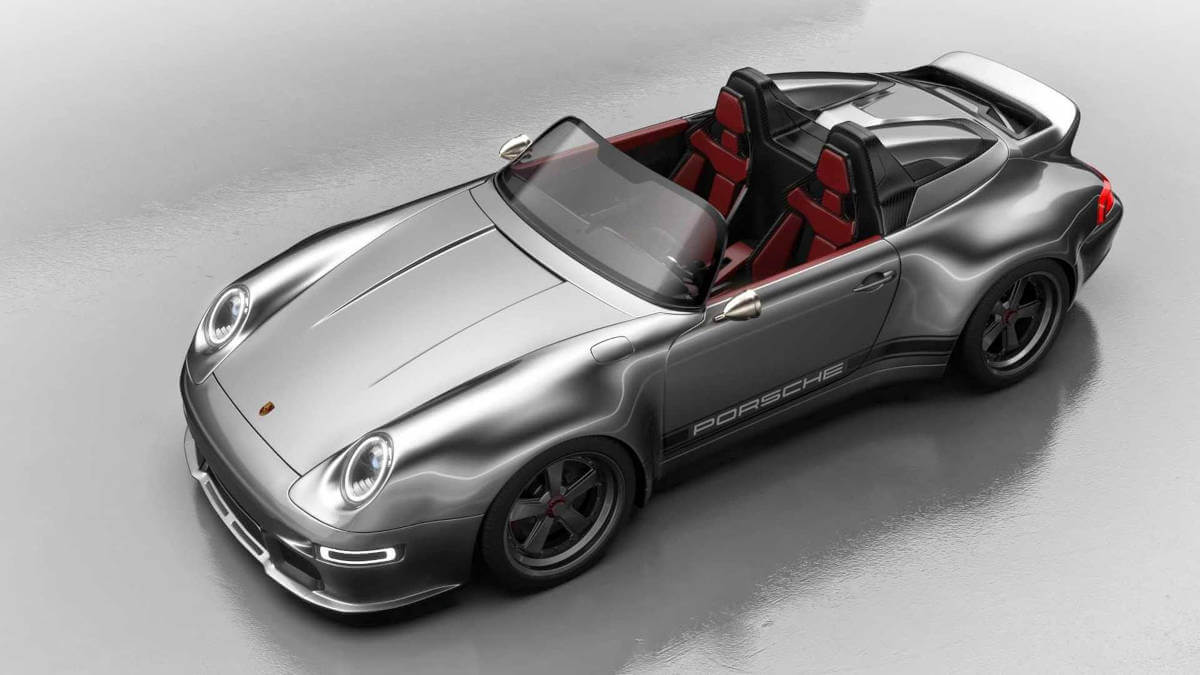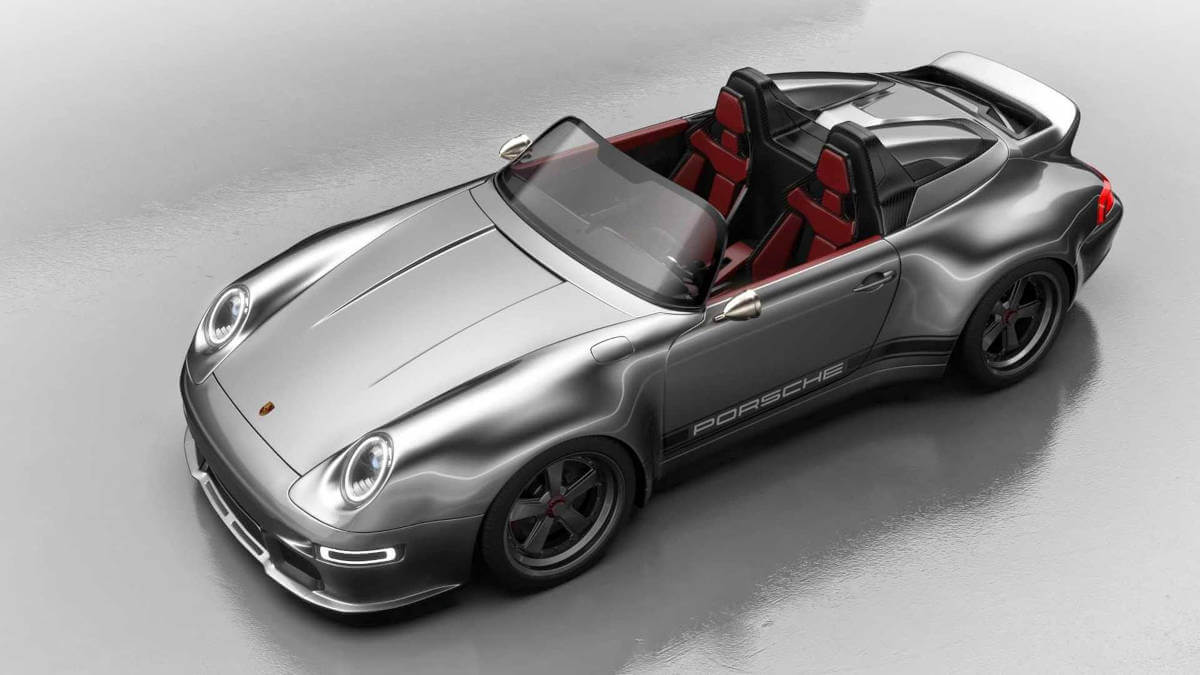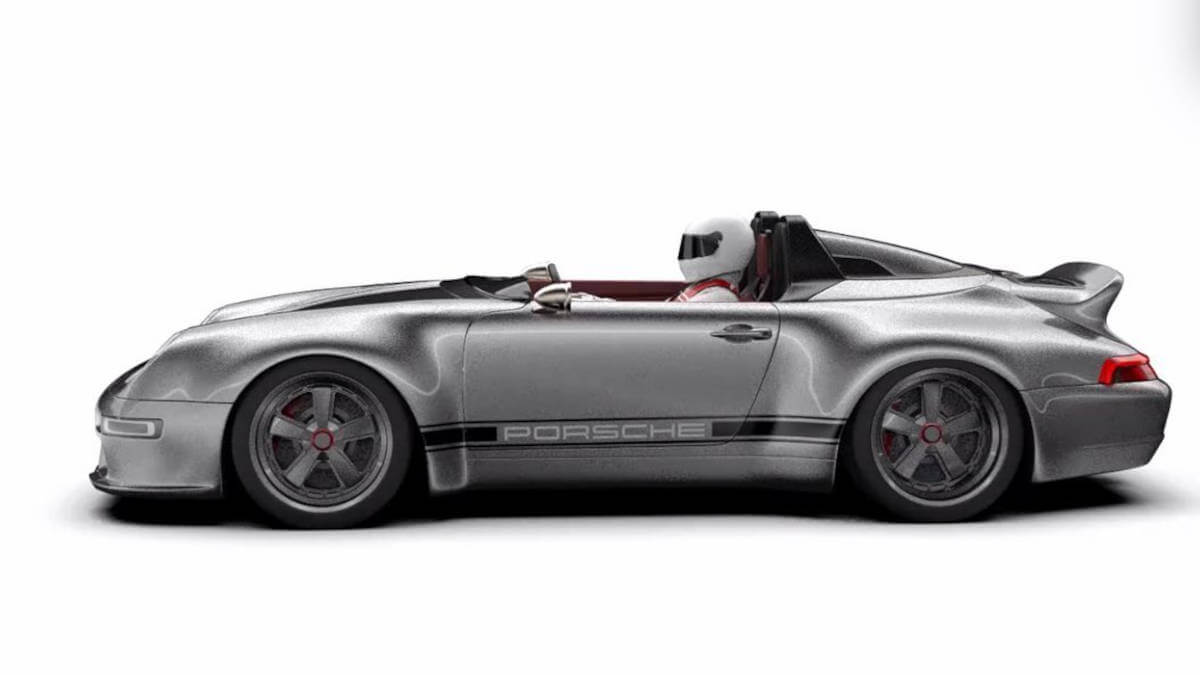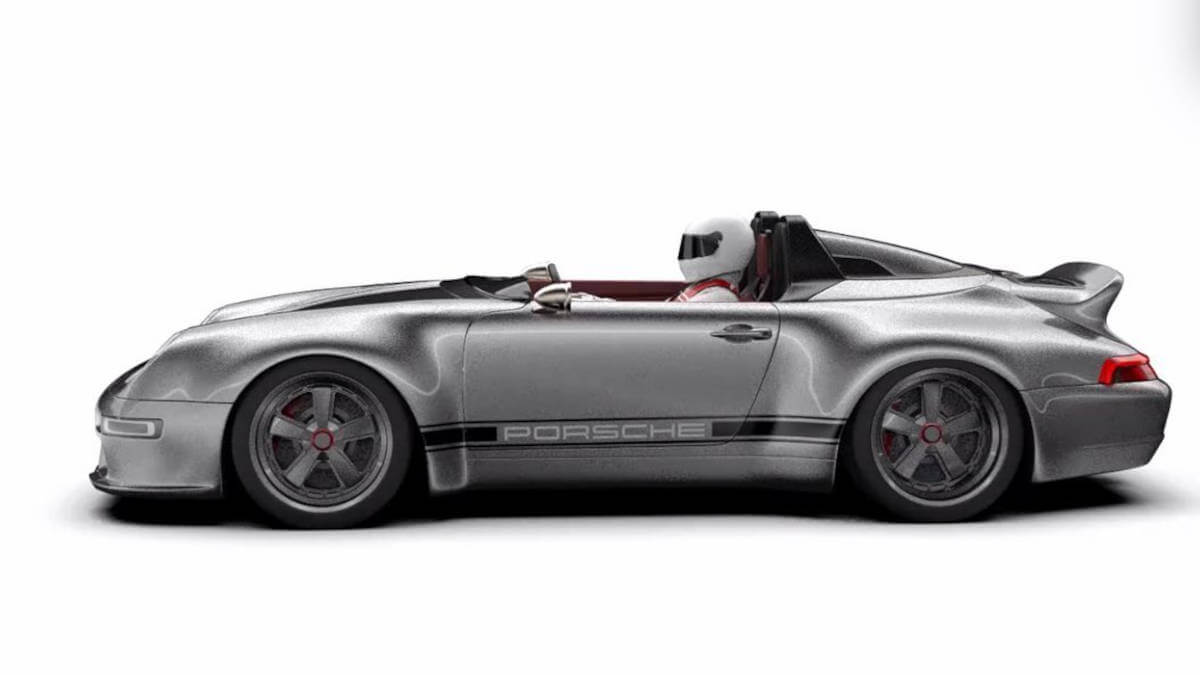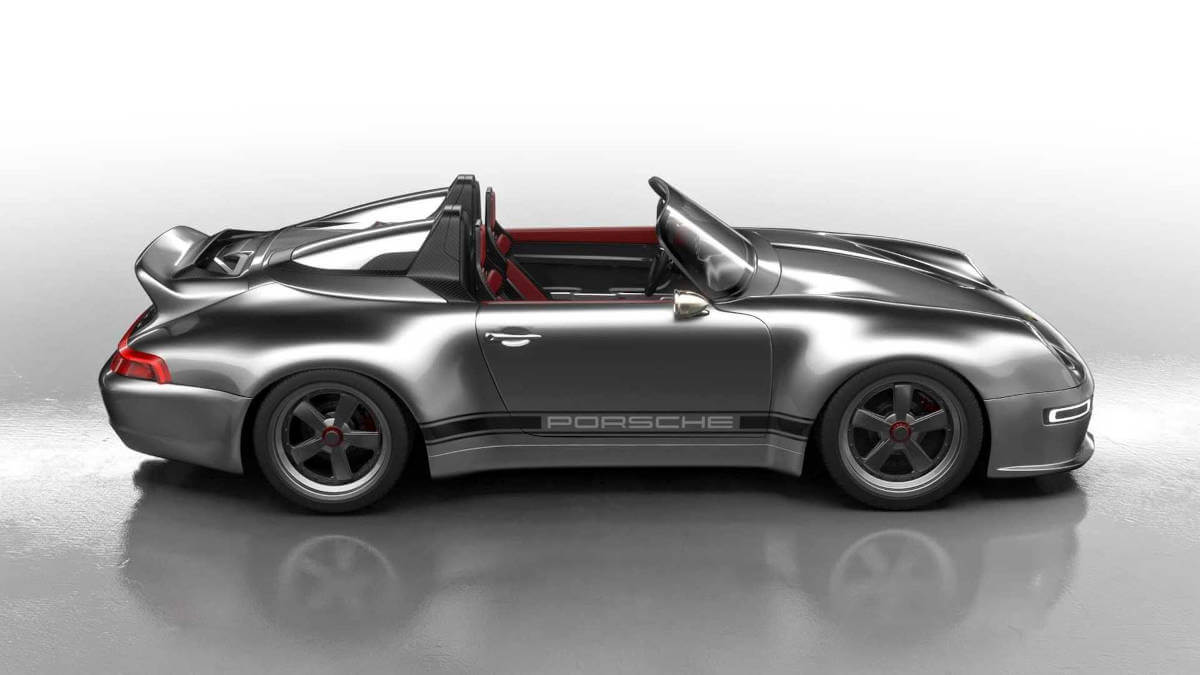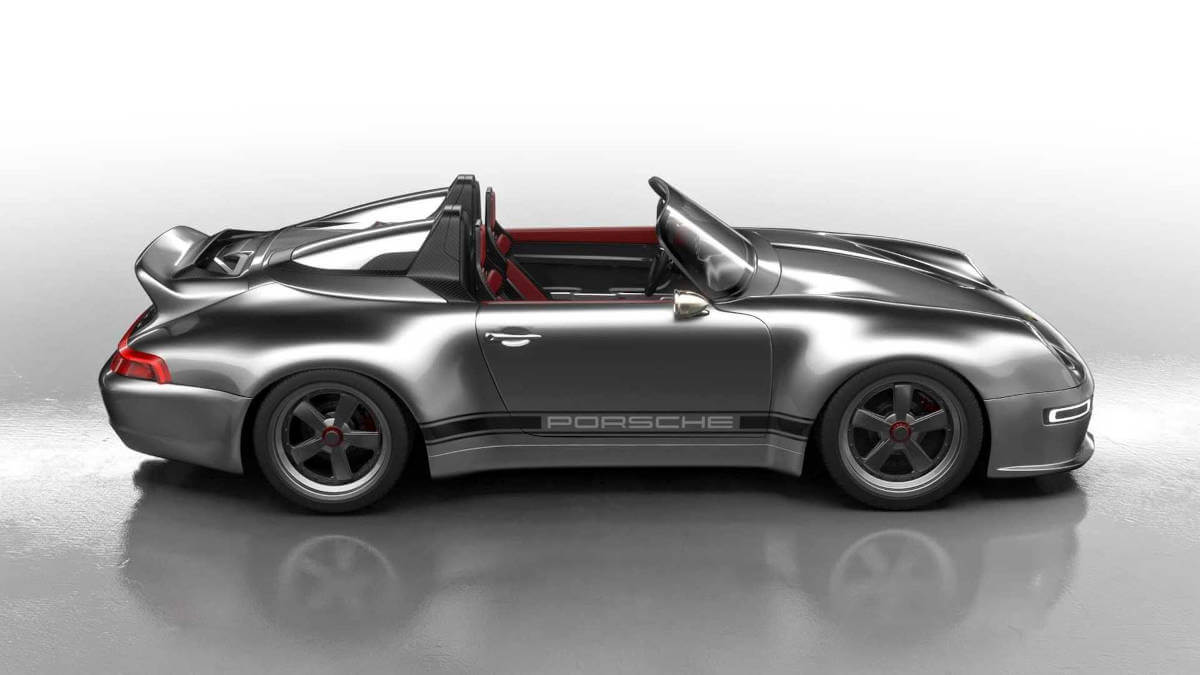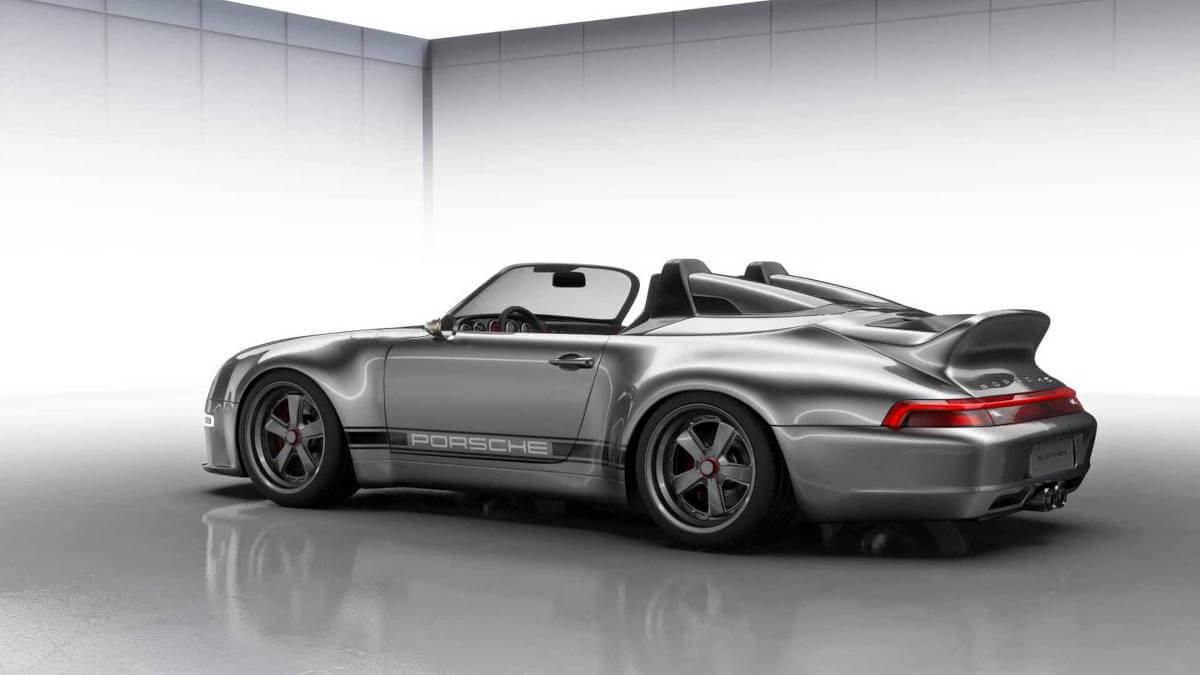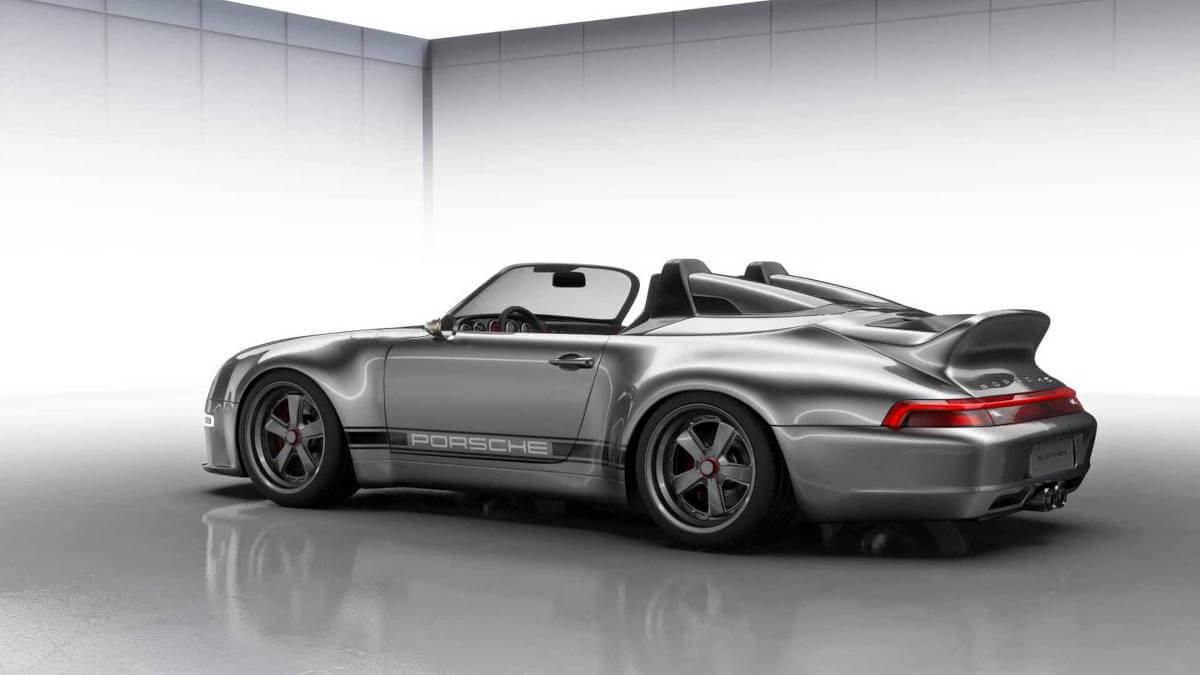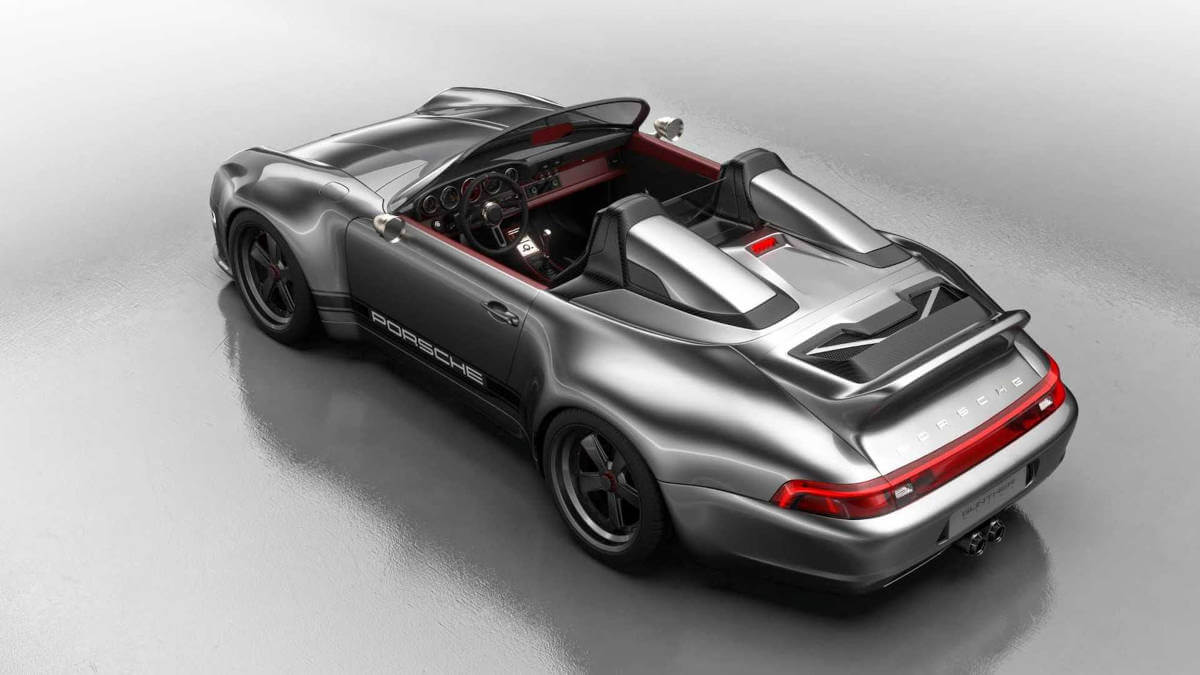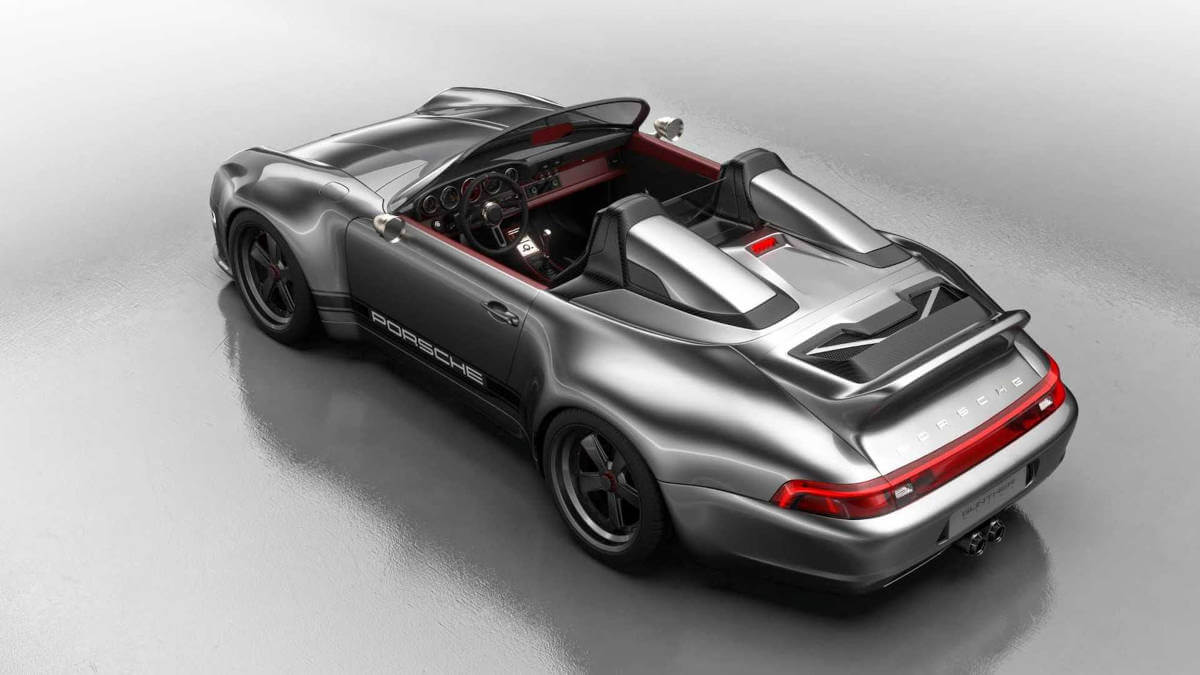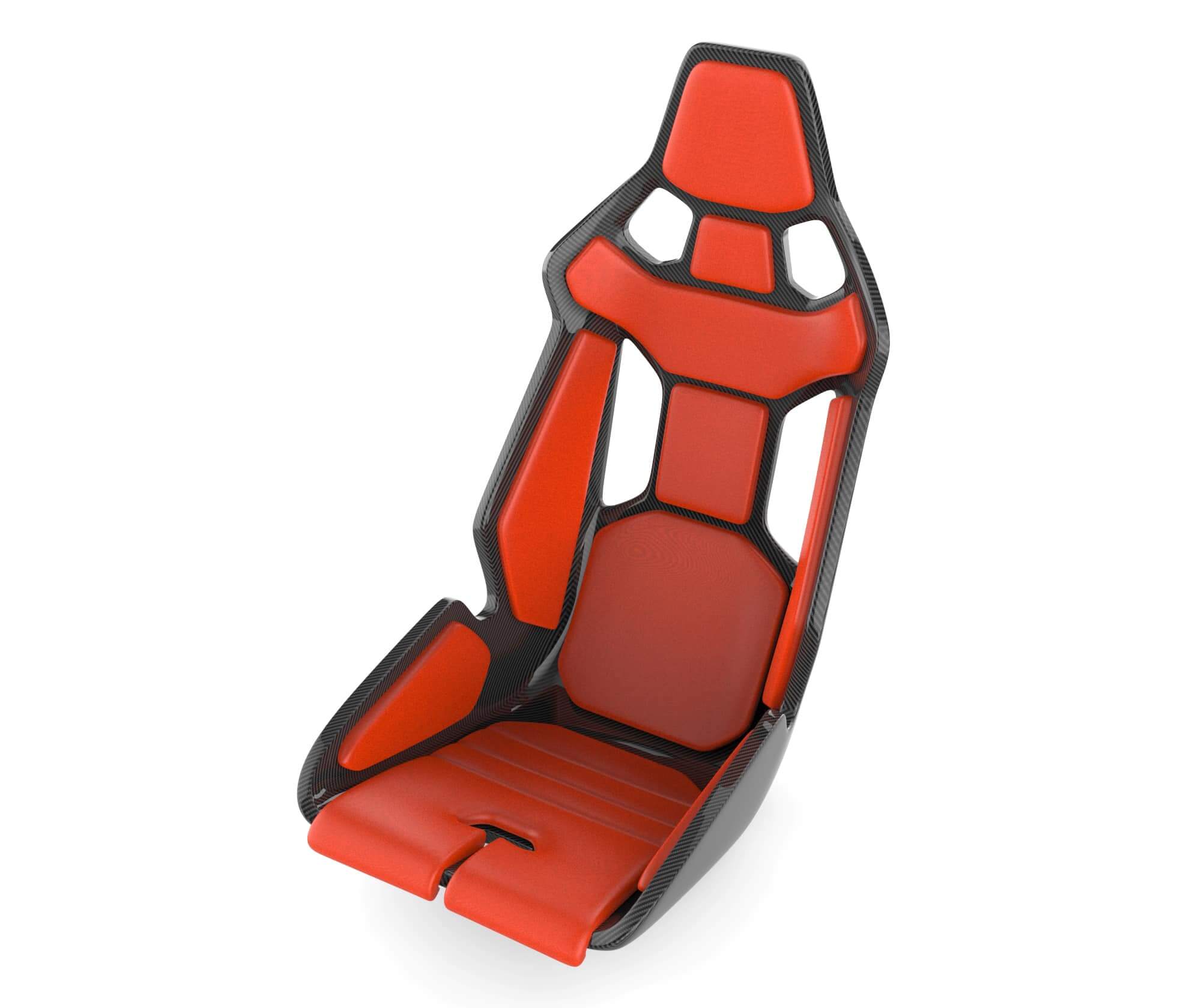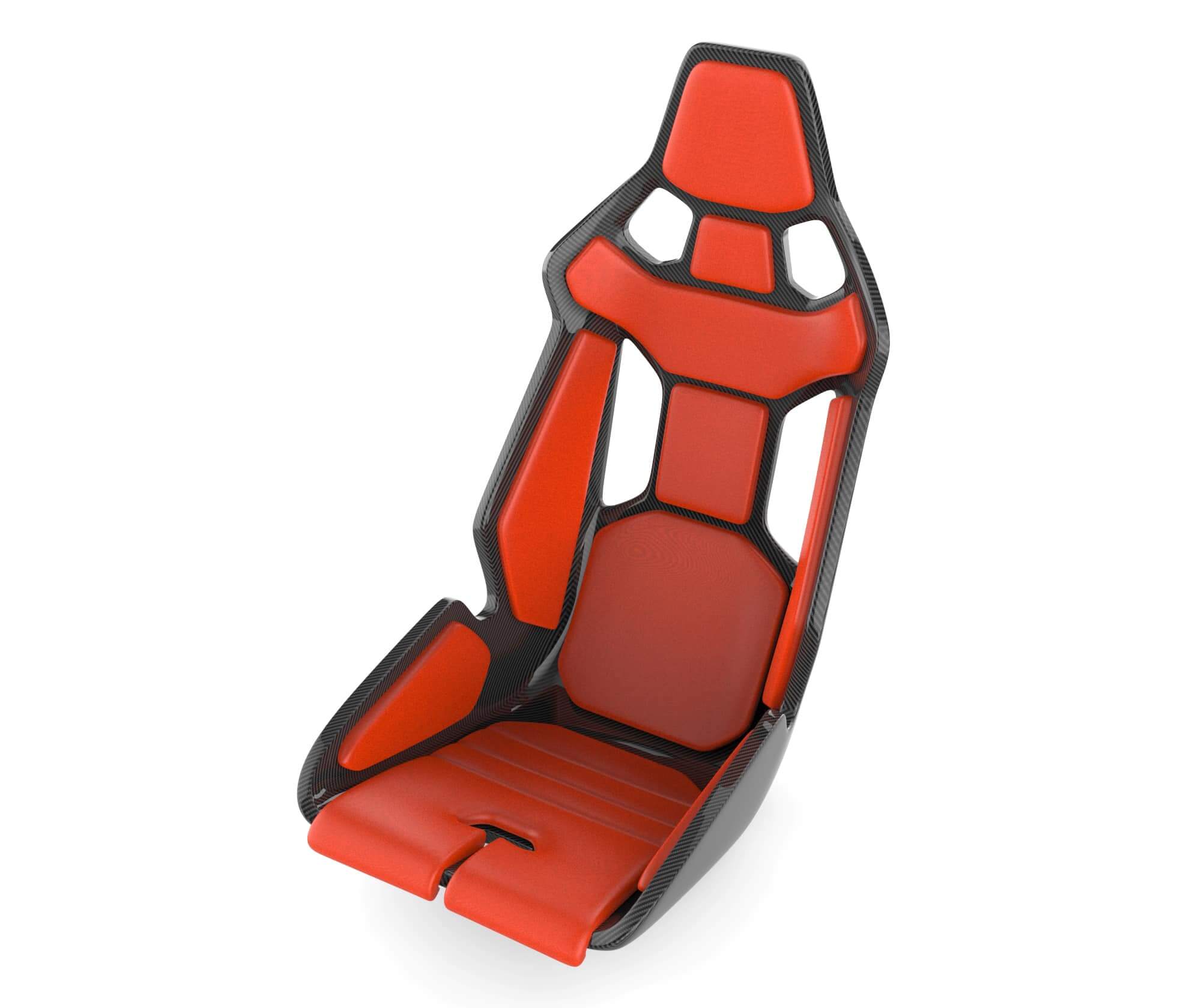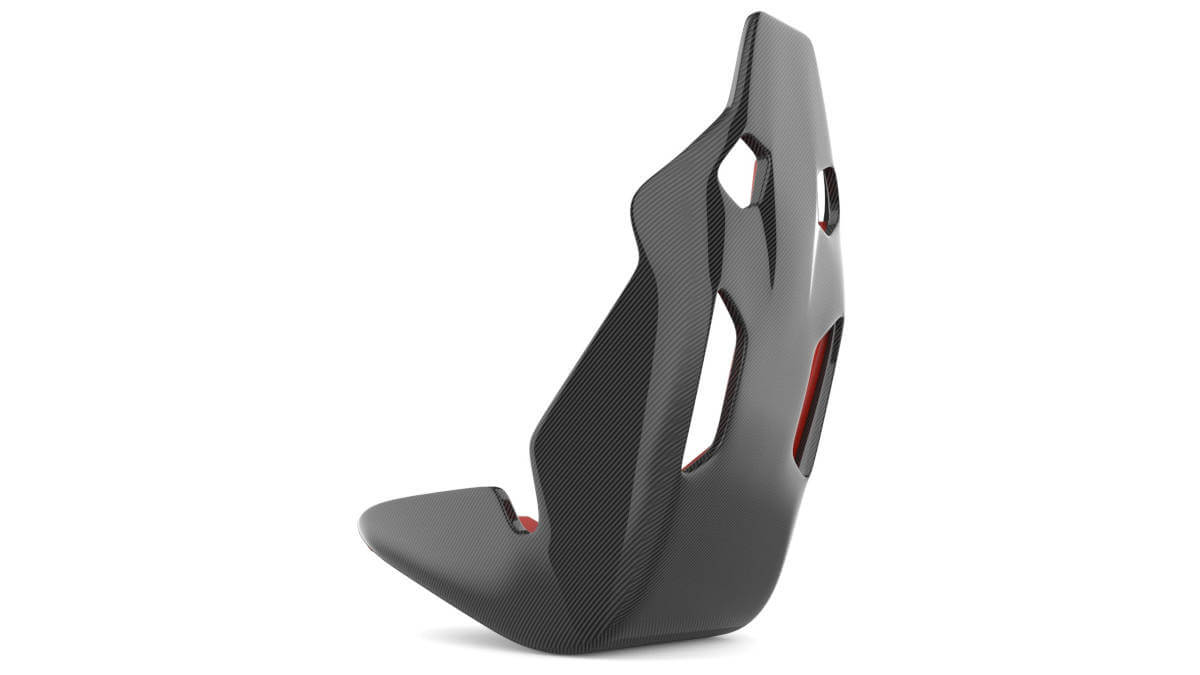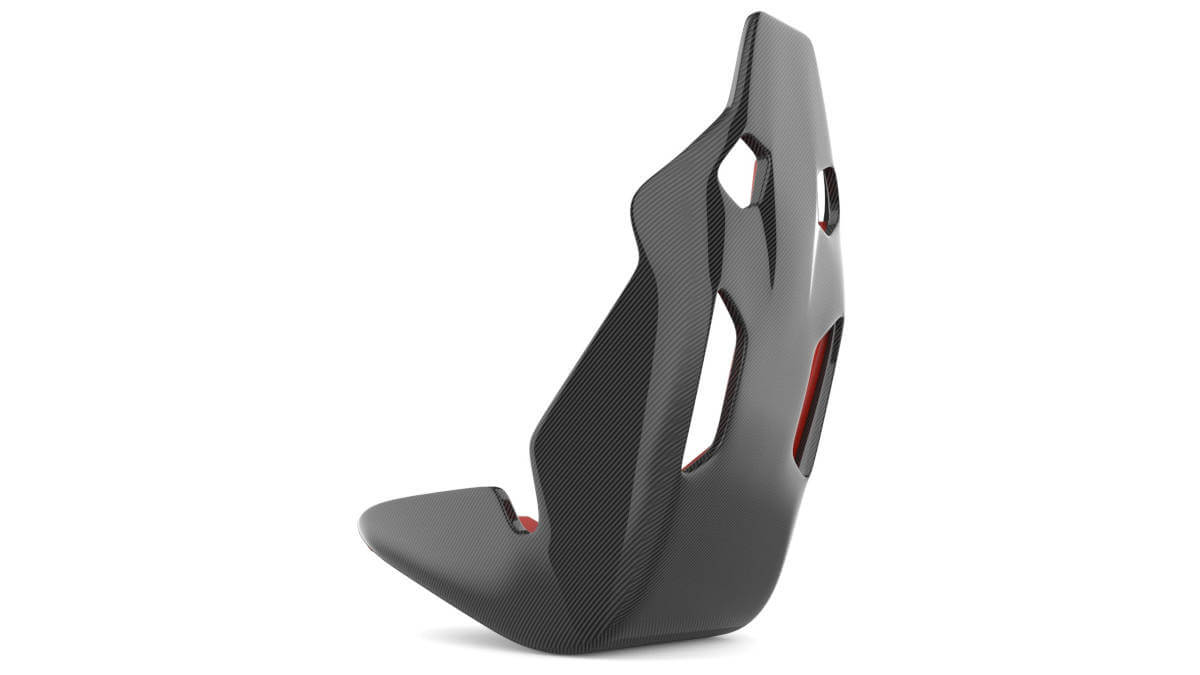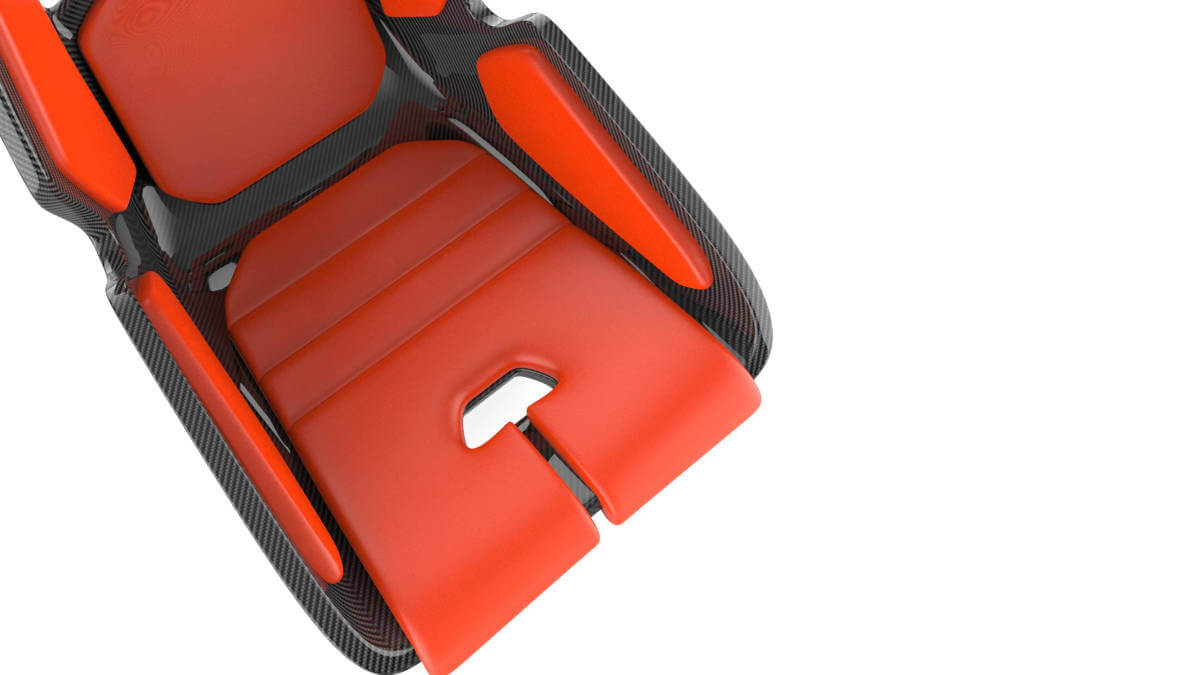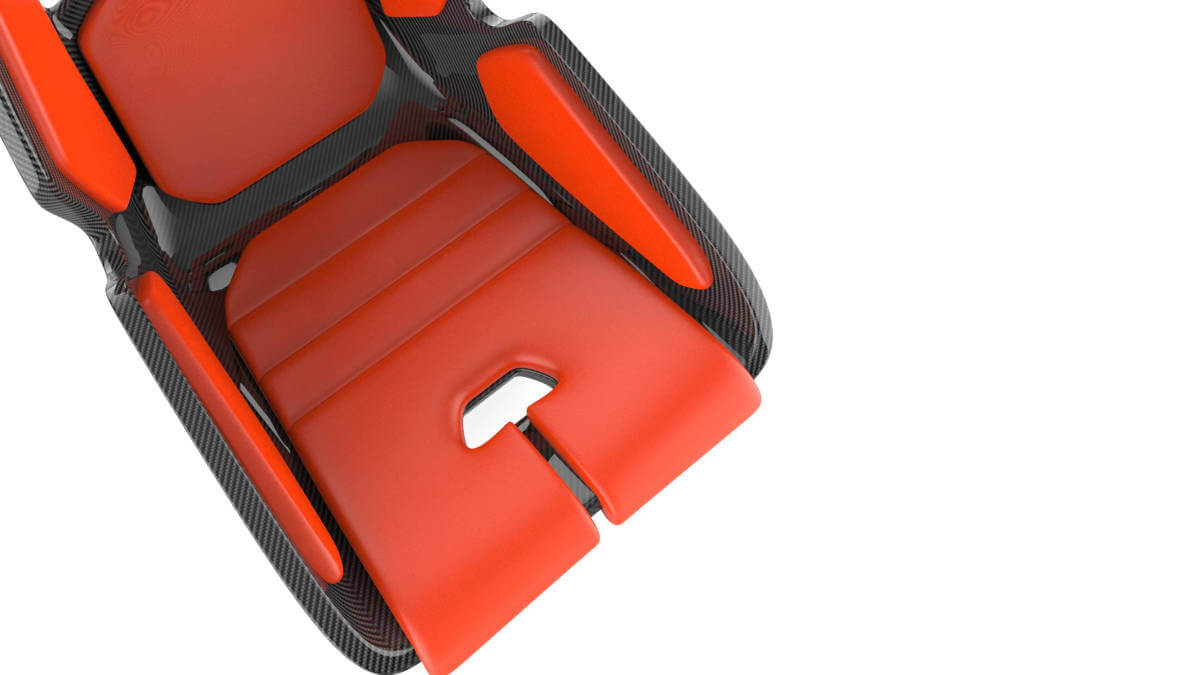 Redesigned interior
Driver and passenger will find new, ultra-lightweight carbon bucket seats in the cockpit. These can be combined with five-point seat belts on request. The seat and interior covers are optionally weatherproof. Also made of carbon fiber is the surround for the new digital display behind the steering wheel with integrated LED shift lights. For the center console, Gunther Werks manufactures a new aluminium trim in one piece. In the driver's footwell sit rearranged pedals with better ergonomics.
Enough power for 25 units
To adequately power the new Speedster variant, the car gets a four-liter six-cylinder boxer engine from Rothsport Racing. Gunther Werks wants to take the Coupé's power output of 441 hp and 454 Nm of torque up a notch. From Eisenlohr Racing and JRZ come lightweight chassis components for better driving dynamics. Analogous to the limitation of 25 Coupés, Gunther Werks also plans to build only 25 examples of the 993 Speedster. Up to now there is no information about the price.

Images: Gunther Werks