Portrait
Porsche 911 Carrera S for Gijs van Lennep
Porsche honors the former works racing driver Gijs van Lennep with an exclusive 911 (992) Carrera S. This vehicle was now handed over to him by Porsche Nederland. Originally a ceremonial handover was planned for August in the context of the tenth anniversary of the 'Gijs van Lennep Legend'. This event brings touring car racers and rally drivers together. They compete against each other to raise money for charity. Due to the still ongoing Corona pandemic, it had to be postponed until August 22, 2021 for the time being. All the more reason for van Lennep to drive there with his new and unique 911.
Race history of Gijs van Lennep
His real name is Jonkheer Gijsbert van Lennep. He was born on 16 March 1942 in Aerdenhout in the Netherlands. Already at the age of 16 the young nobleman drove his first race with a VW Beetle in Zandvoort. This was followed by years in Formula V and with the DAF team in Formula 3. After that he switched to sports cars and, from 1966, achieved his first major successes in a Porsche 906 Carrera 6. In addition, he drove the 911 in touring car races as well as the 908/02, 917, 911 Carrera RSR Turbo and 936, mainly in endurance races. In 1970 he won the cup for the best Porsche private driver. Only one year later he was a works driver in the Martini 917 Kurzheck (short tail) and won the 24 Hours of Le Mans together with Helmut Marko. It wasn't until 2010 that the Audi team with Timo Bernhard, Mike Rockenfeller and Romain Dumas was able to beat the distance record they had set in the process. At the Targa Florio, he took second place. In addition, he competed a few times in Formula 1 and Formula 5000. In 1976 he won the Le Mans 24 Hours again together with Jacky Ickx. At the end of the same year he retired from racing.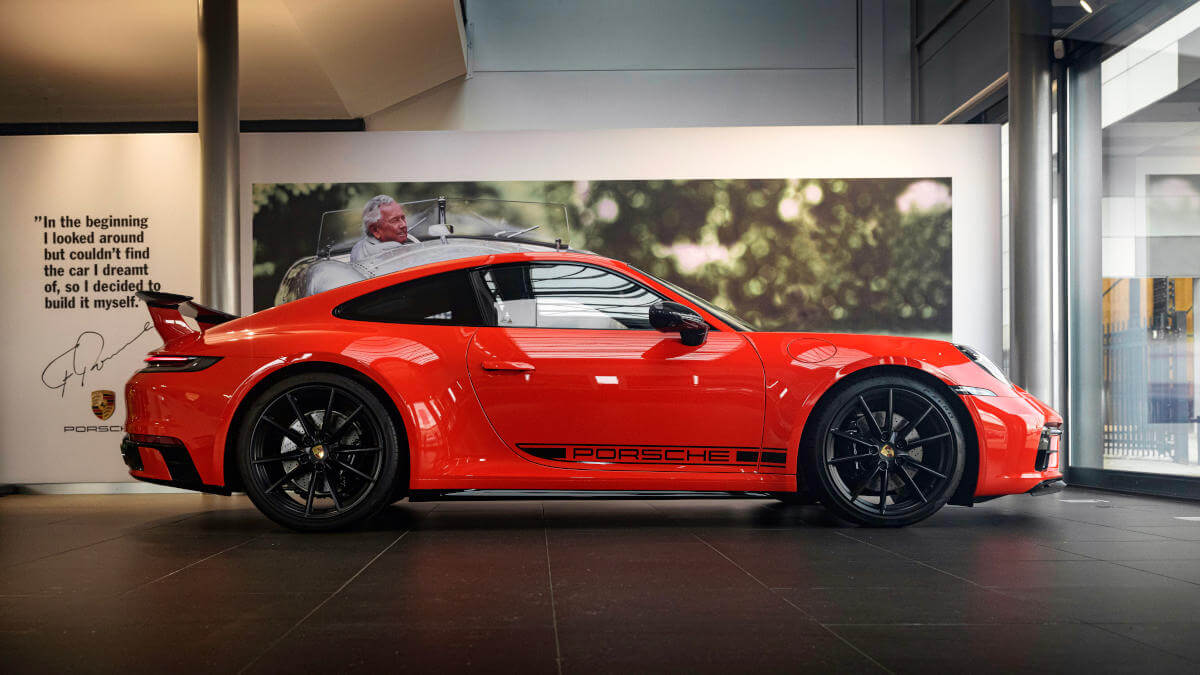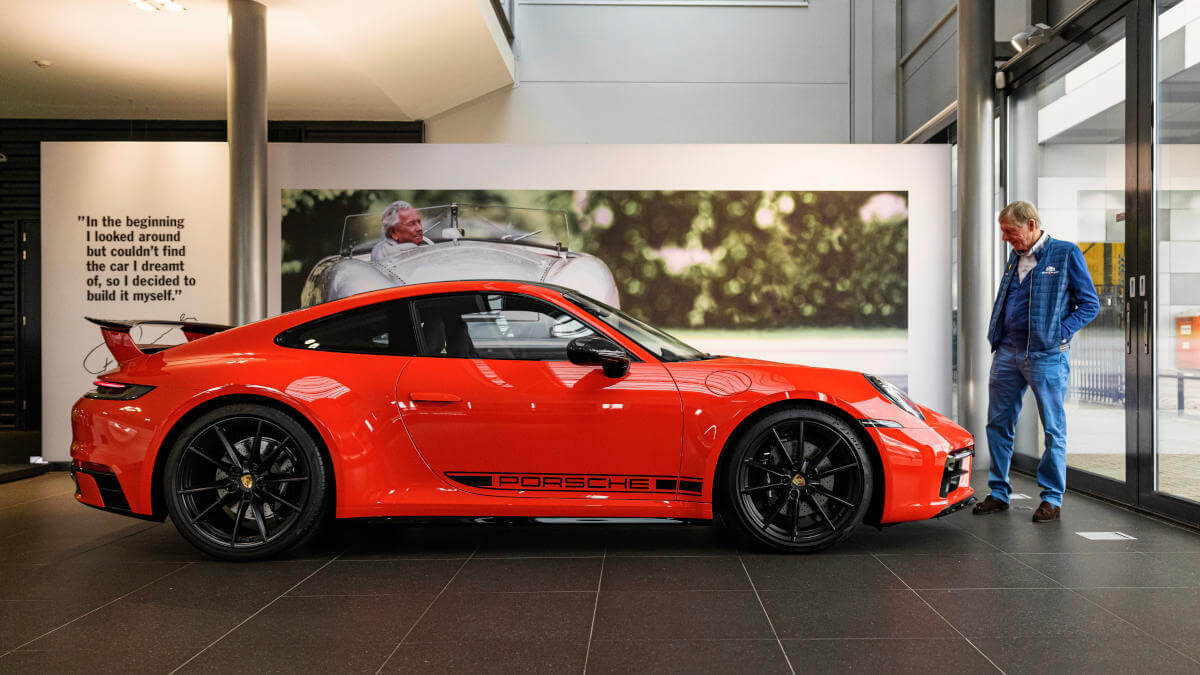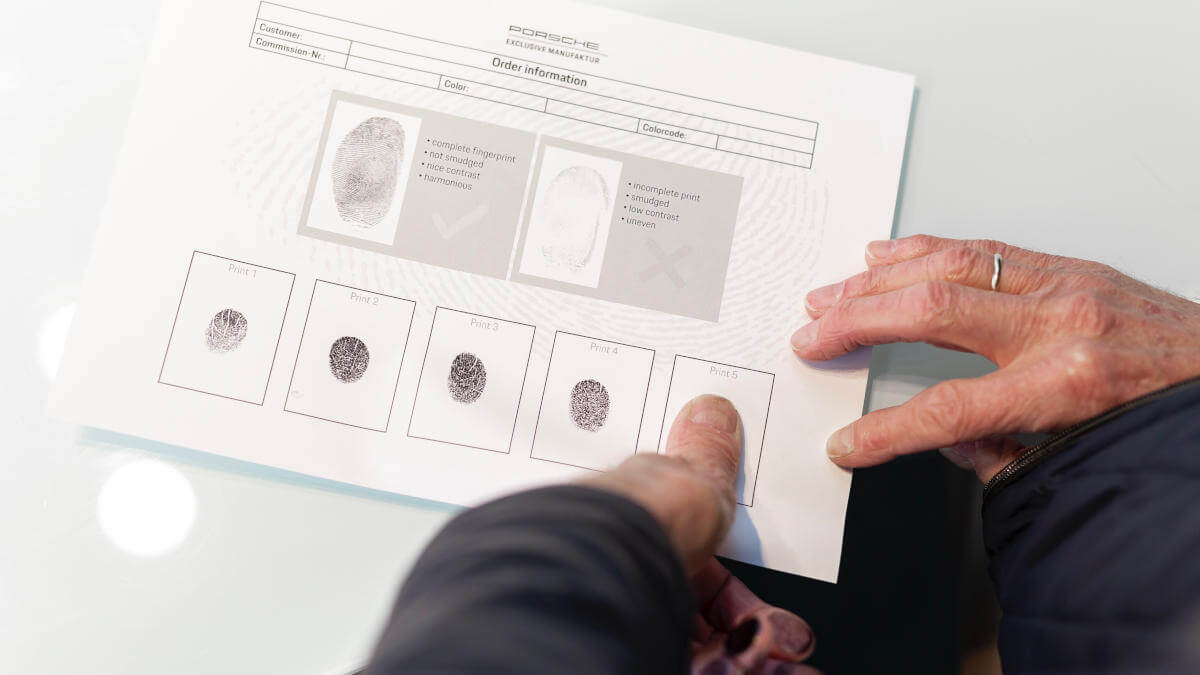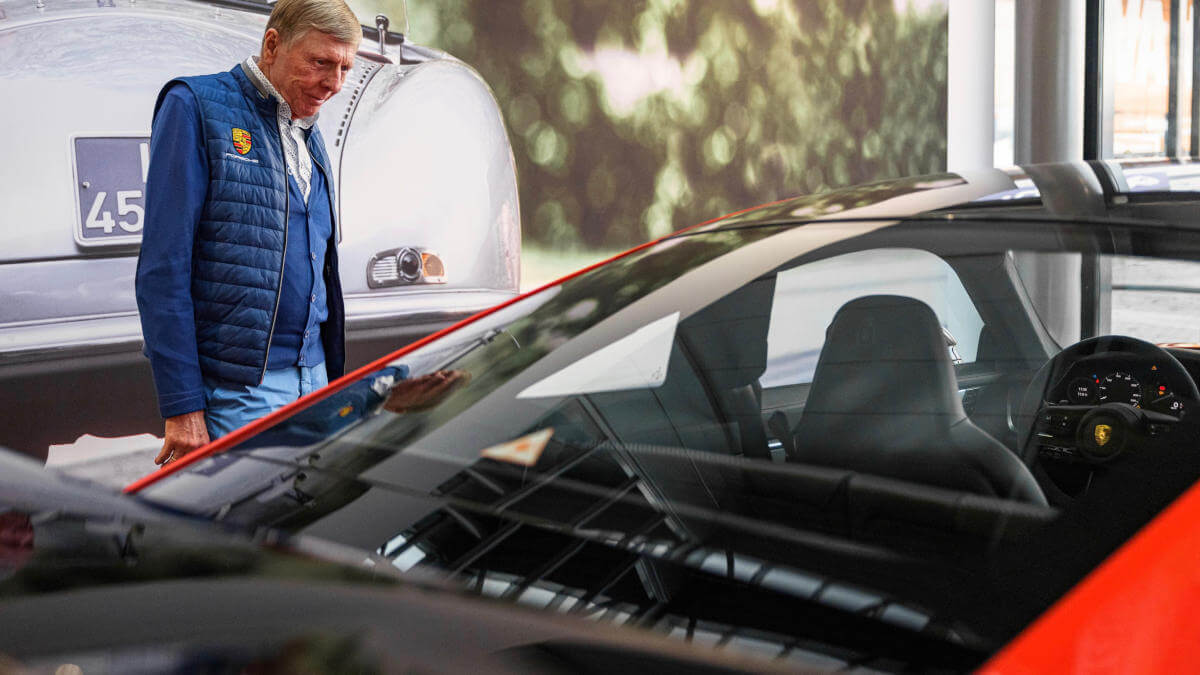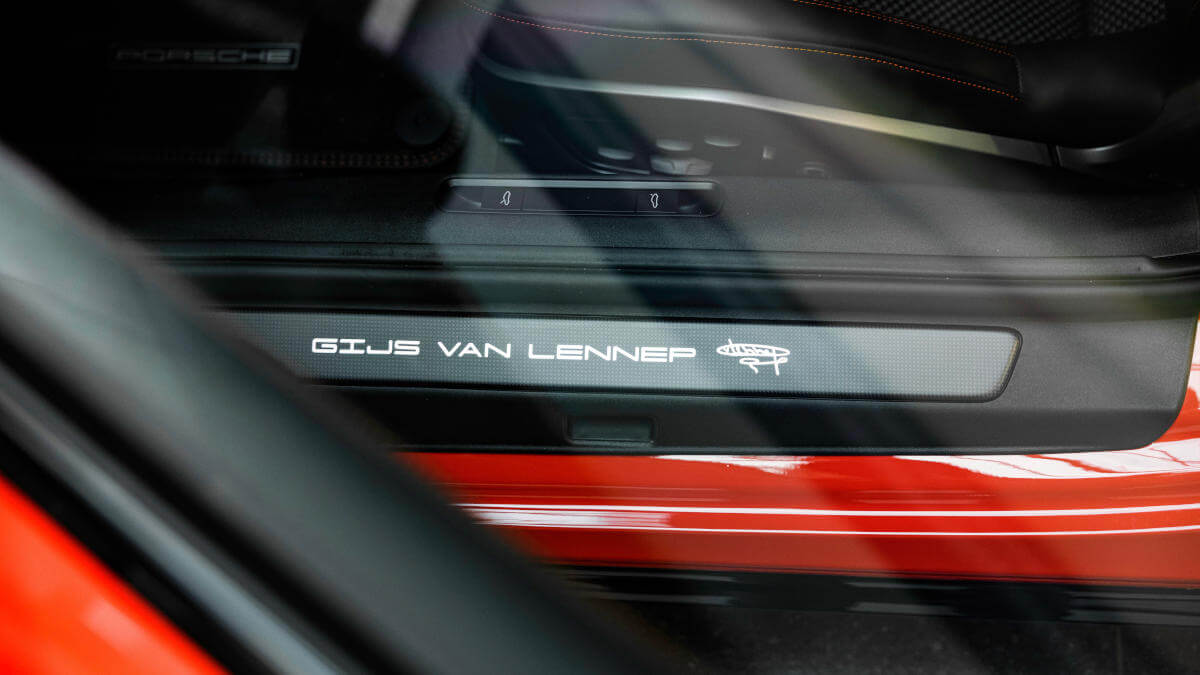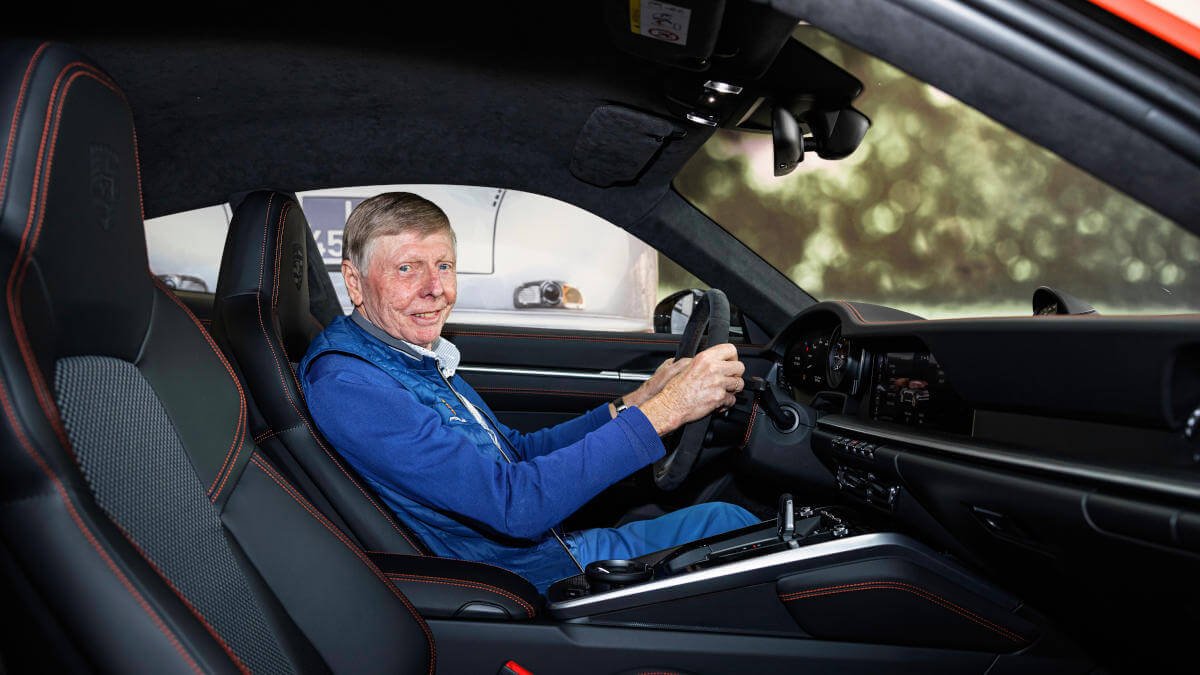 Now a very special Porsche 911 (992) Carrera S was created for Gijs van Lennep, who was elected 'best Dutch racing driver of the 20th century' in 1999. "It is very special for me that Porsche Nederland honors me with this unique 911. There is hardly a more personal honor than a vehicle with your own fingerprint", the former works driver explained and meant this literally. Porsche Exclusive Manufaktur presented the innovative Direct Printing process several months ago. This allows customers to have unique images applied to painted bodies in the highest possible quality. The principle behind it can be most easily compared to an inkjet printer. Fingerprints are one example of such graphics. These are previously submitted on a special sheet together with the vehicle order.
Extensively equipped
As a small bow to van Lennep's time in Racing Team Holland, the 911 received the paint color Lava Orange. In addition to the fingerprint of van Lenneps printed on the front hood, the car received further equipment. These include a carbon fiber roof, white taillights and the 911 Turbo SportDesign package plus Aerokit rear wing. When the doors are opened, the illuminated door sills reveal Gijs' name and his autograph. The adaptive Sports Seats Plus feature black Sport-Tex fabric on the center panels and decorative stitching in Lava Orange. In addition, there are visible carbon elements and high-quality Race-Tex microfiber material on the steering wheel and headliner.

Images: Porsche