Automotive
Peerless Model 25 Raceabout
Strictly speaking, the history of today's automotive protagonist begins as early as 1869, when the Peerless Wringer and Manufacturing Company was founded in Cleveland/Ohio. Bicycles were added to the production of washing machines in 1891, simplifying the company name to Peerless Manufacturing Company. A further nine years later, the company started license production of De Dion-Bouton engines from France and also produced its first cars. Soon these cars were used in motorsport, proving their reliability and performance. The company was once again renamed to Peerless Motor Car Company in 1902. By concentrating on luxurious well-equipped cars, Packard, Pierce-Arrow and Peerless soon became known as the 'Three P's of Motordom'. From 1911, commercial vehicles were also produced in parallel and, during World War 1, more than 12,000 trucks were delivered to the armies of the USA, Russia, France and Great Britain. After the war, this sector was abandoned because other, more specialised brands were better able to respond to customer needs.

Instead, Peerless returned to just producing luxury cars. In contrast to other American brands, however, their models were designed to run for up to ten years, which meant that new buyers were more likely to opt for a redesigned LaSalle, Cadillac, Studebaker or Packard. Existing customers were more than satisfied with their cars, which the brand tried to translate into sales figures with the advertising slogan: "Peerless – All that the name implies". For the 1933 model year, designer Frank Hershey was commissioned by Murphy Body Works in Pasadena/California, to design a body for a newly developed Peerless chassis including a V16 engine. When this car was finally completed, the management of Peerless had already decided to abandon automobile manufacturing. The finished prototype was parked inside the factory and handed over to the Crawford Auto-Aviation Museum in Cleveland after World War 2.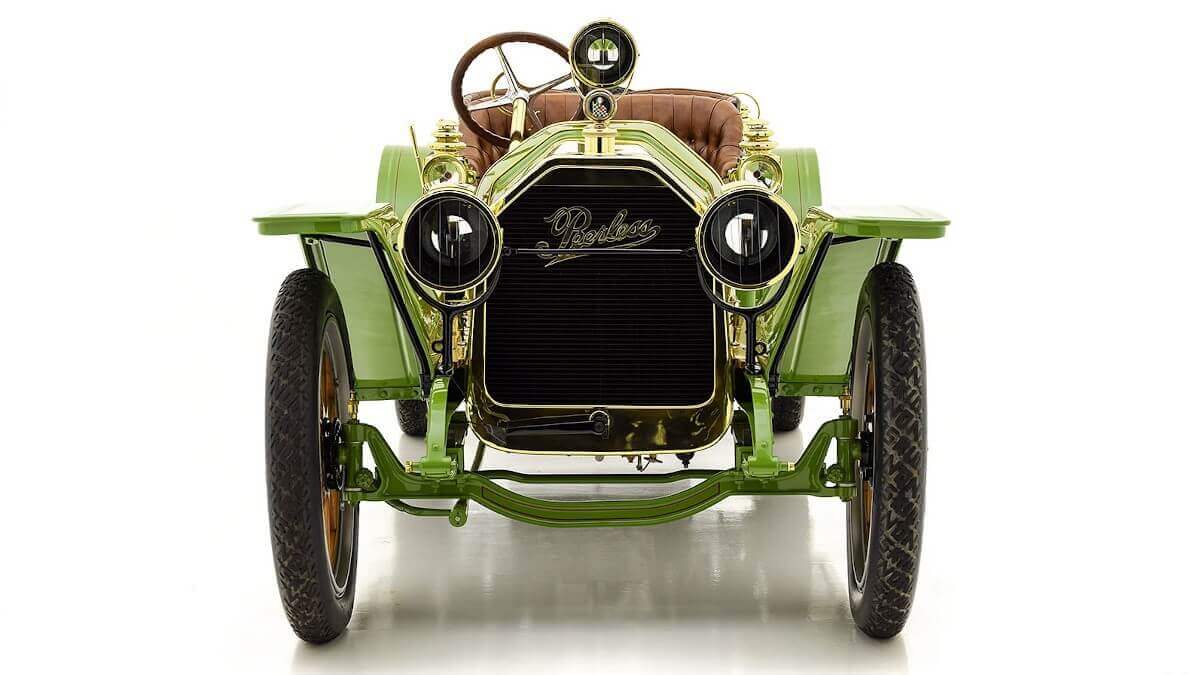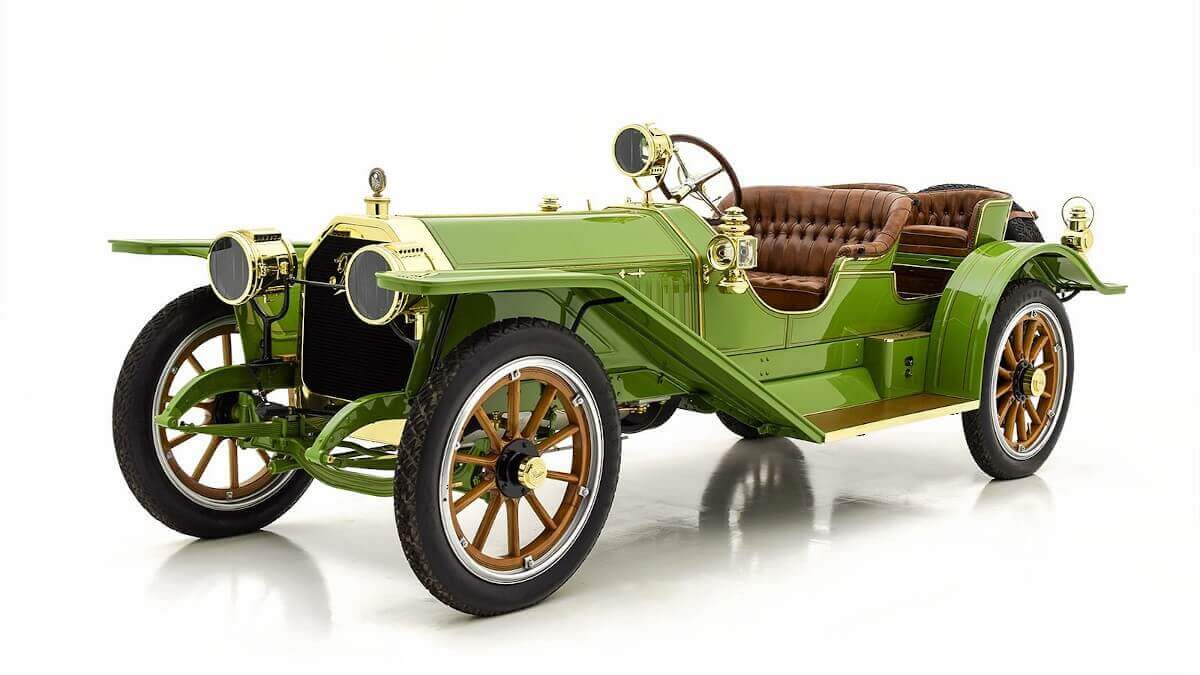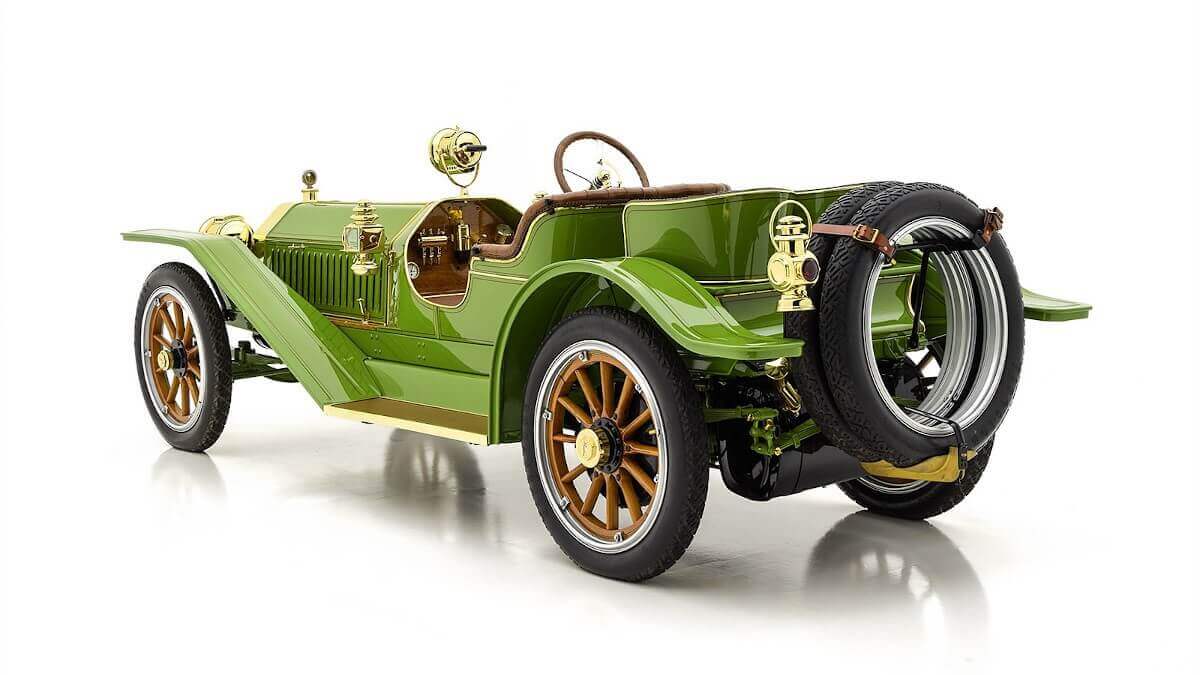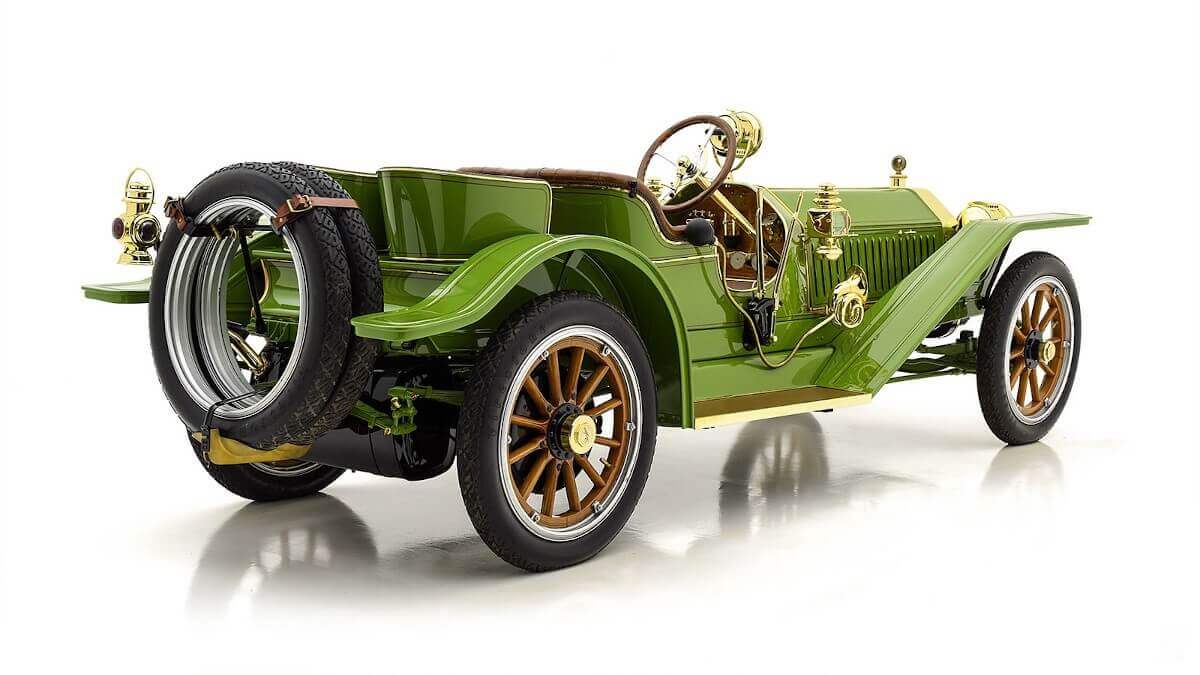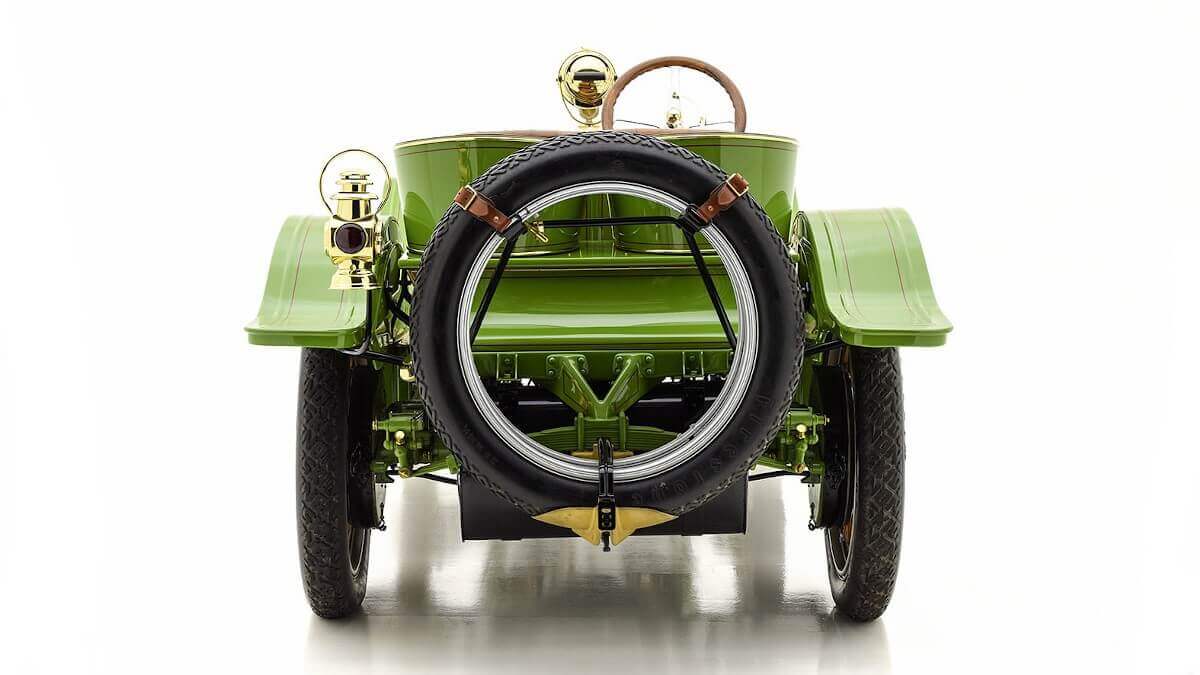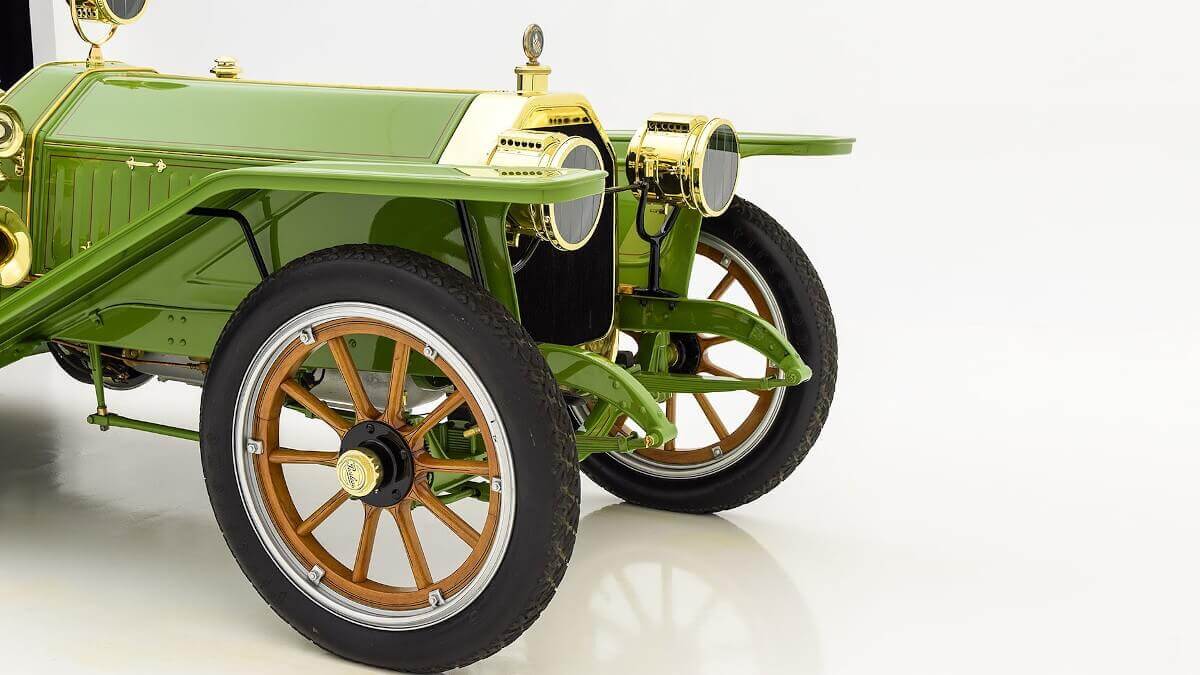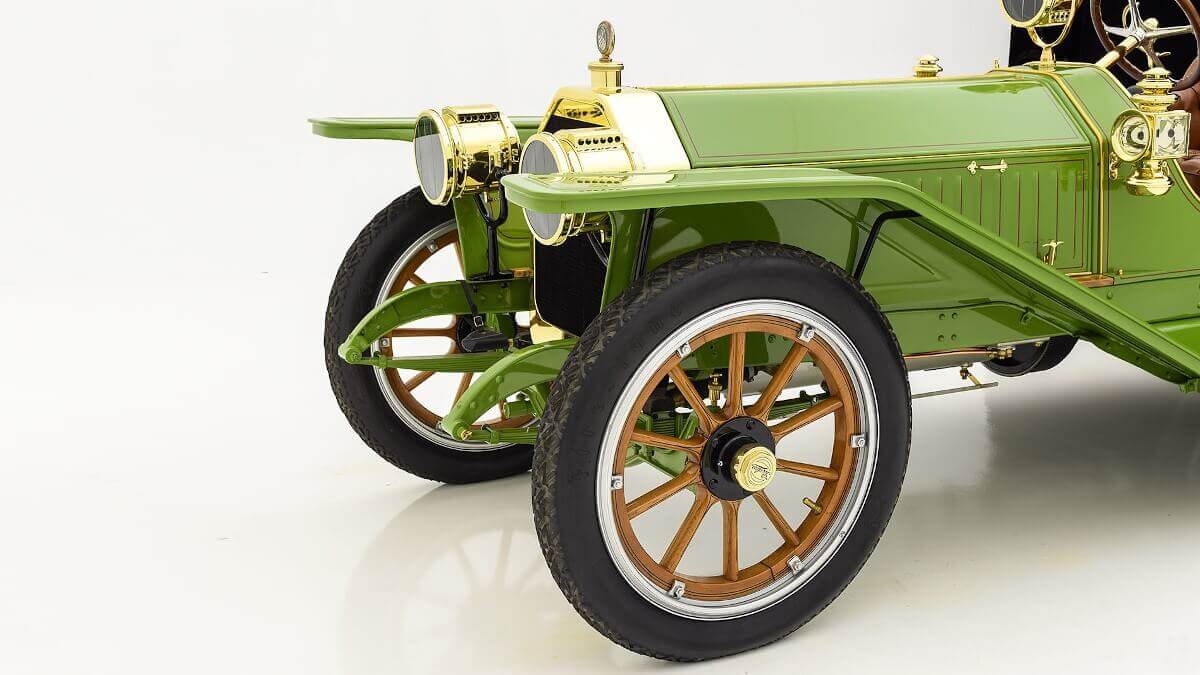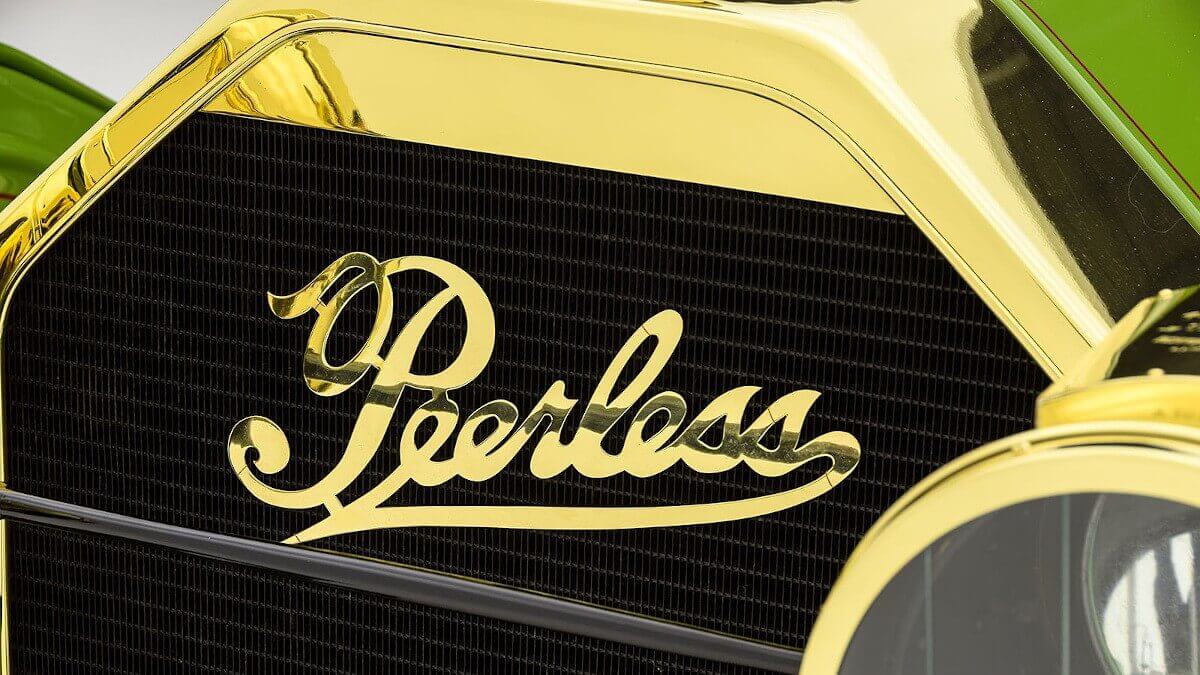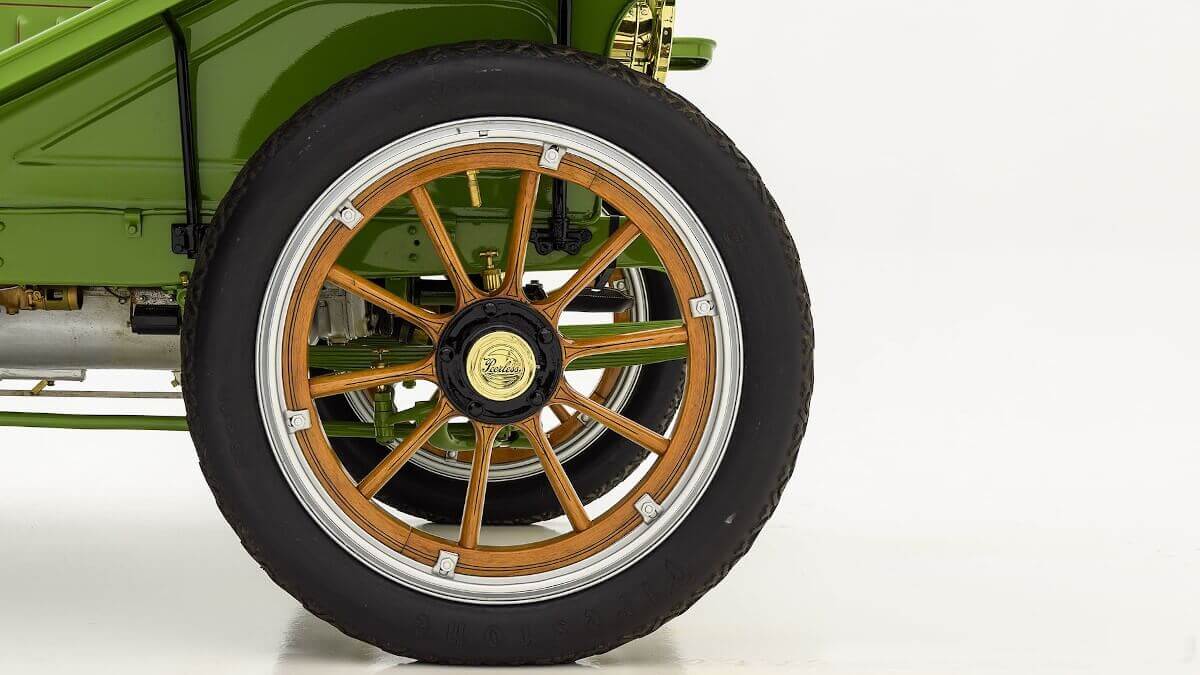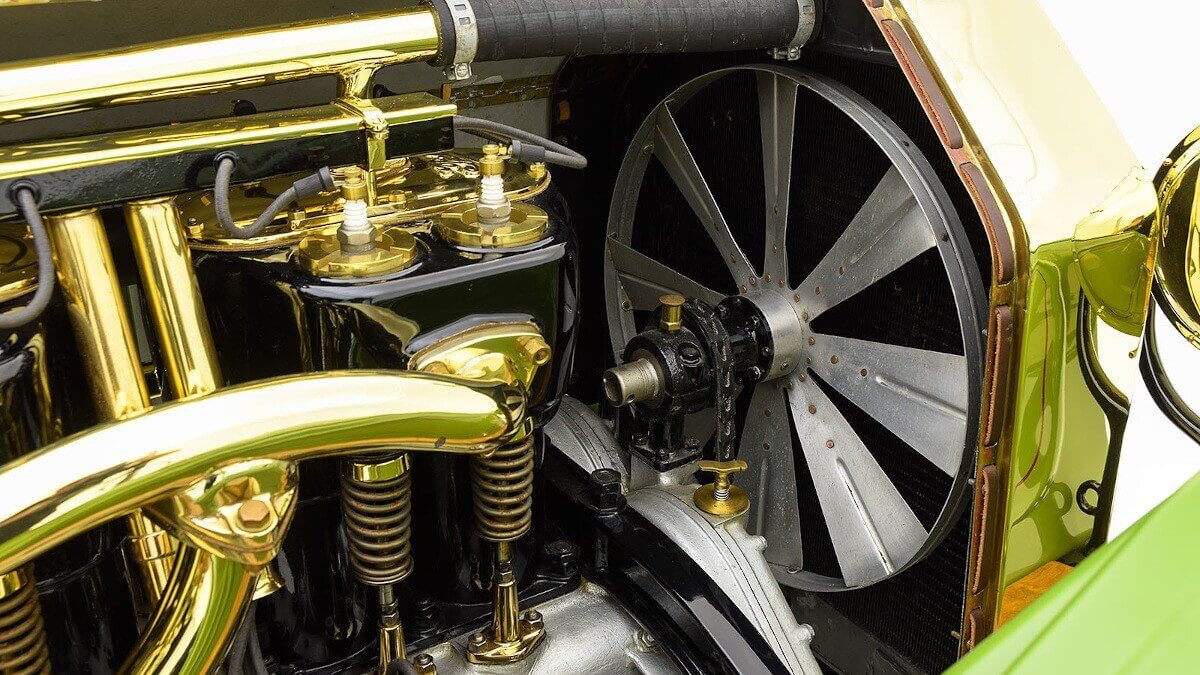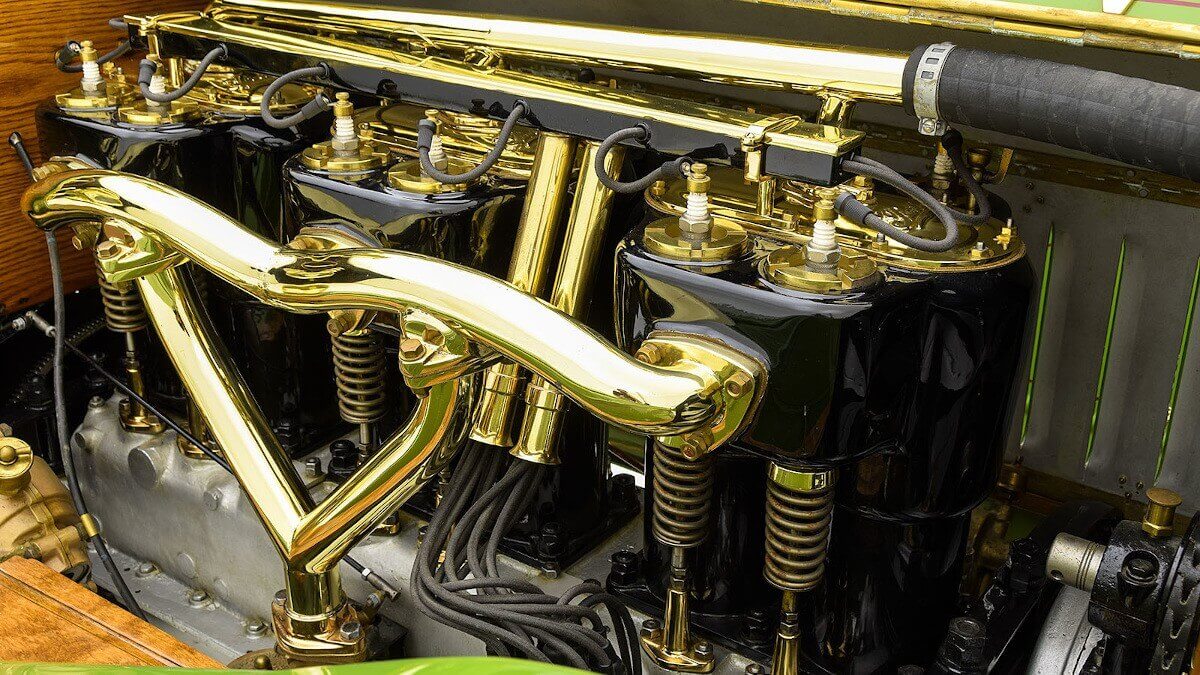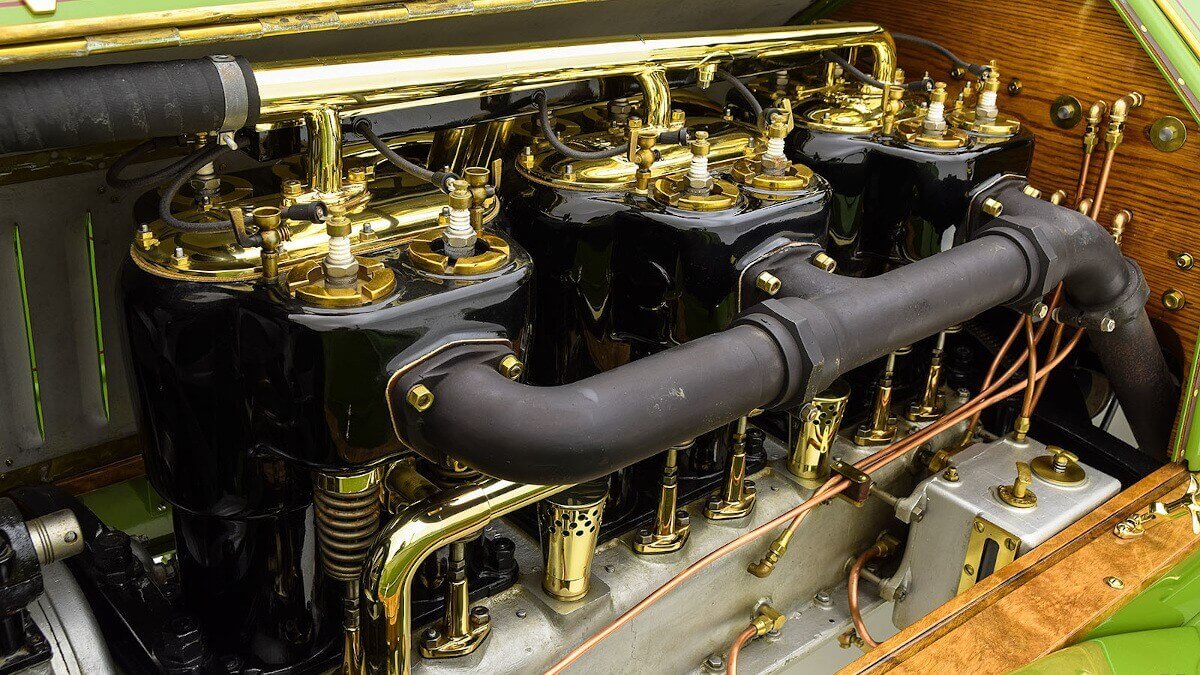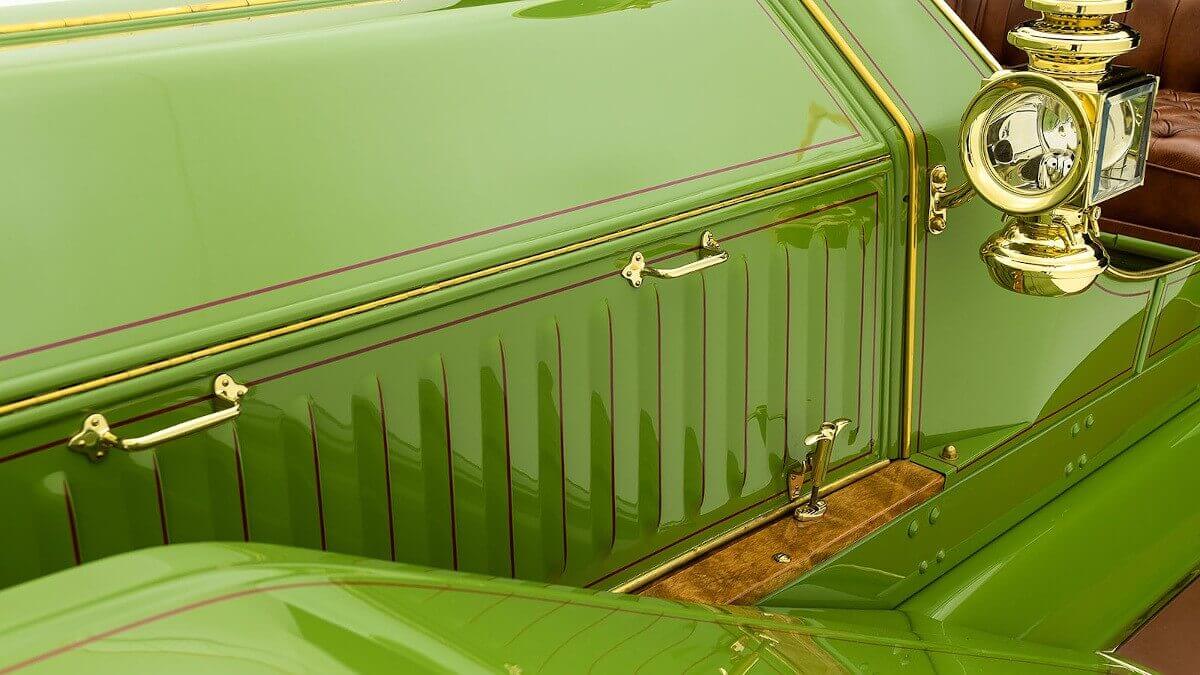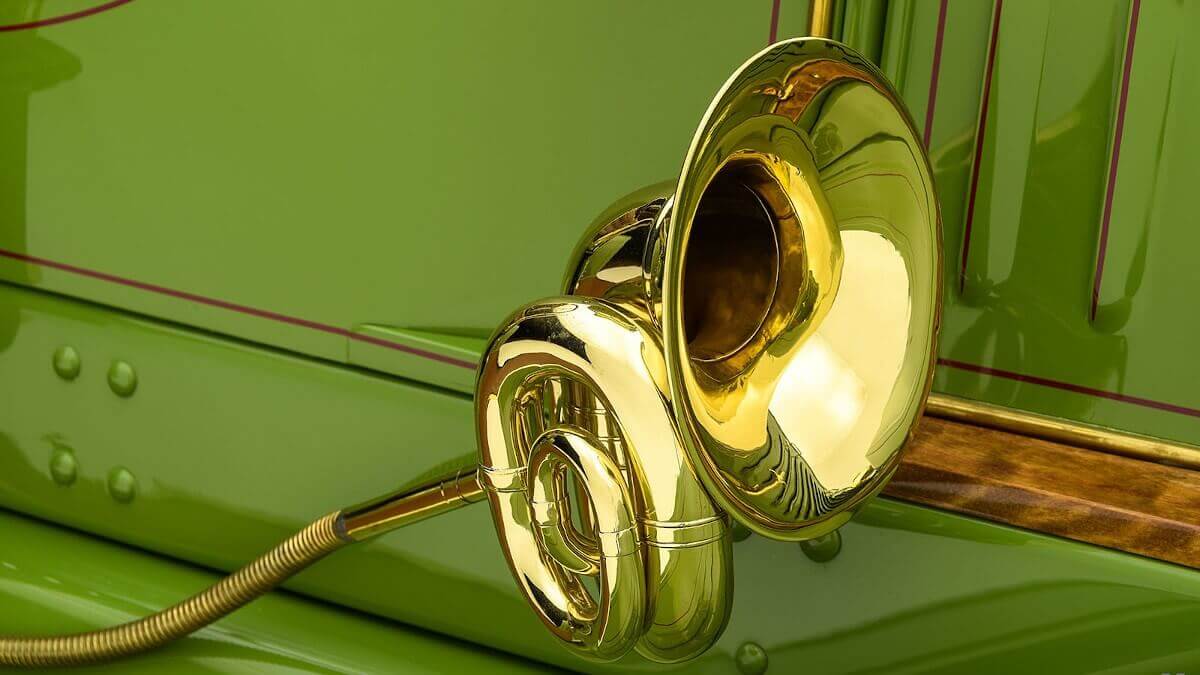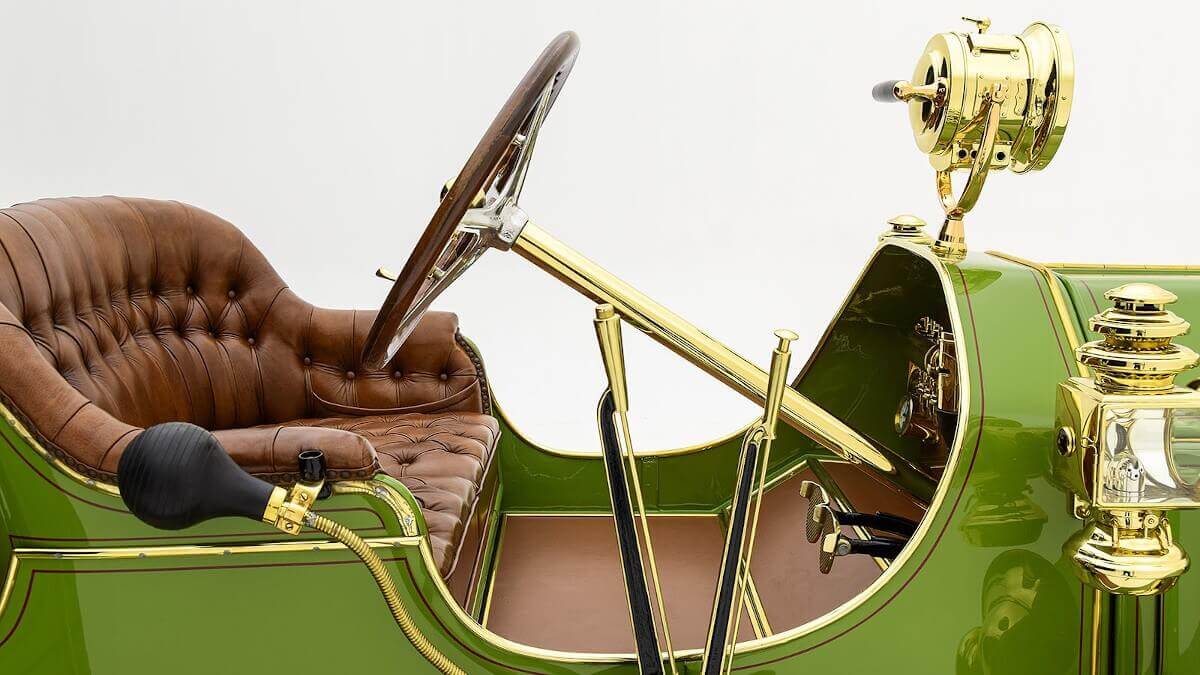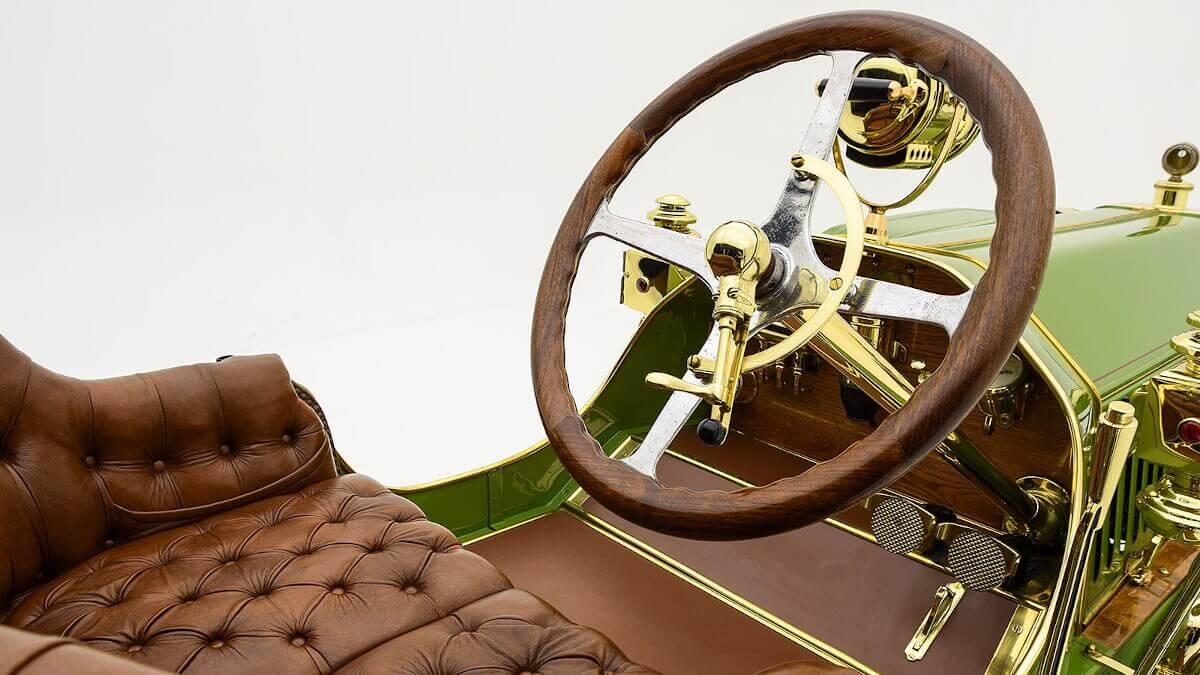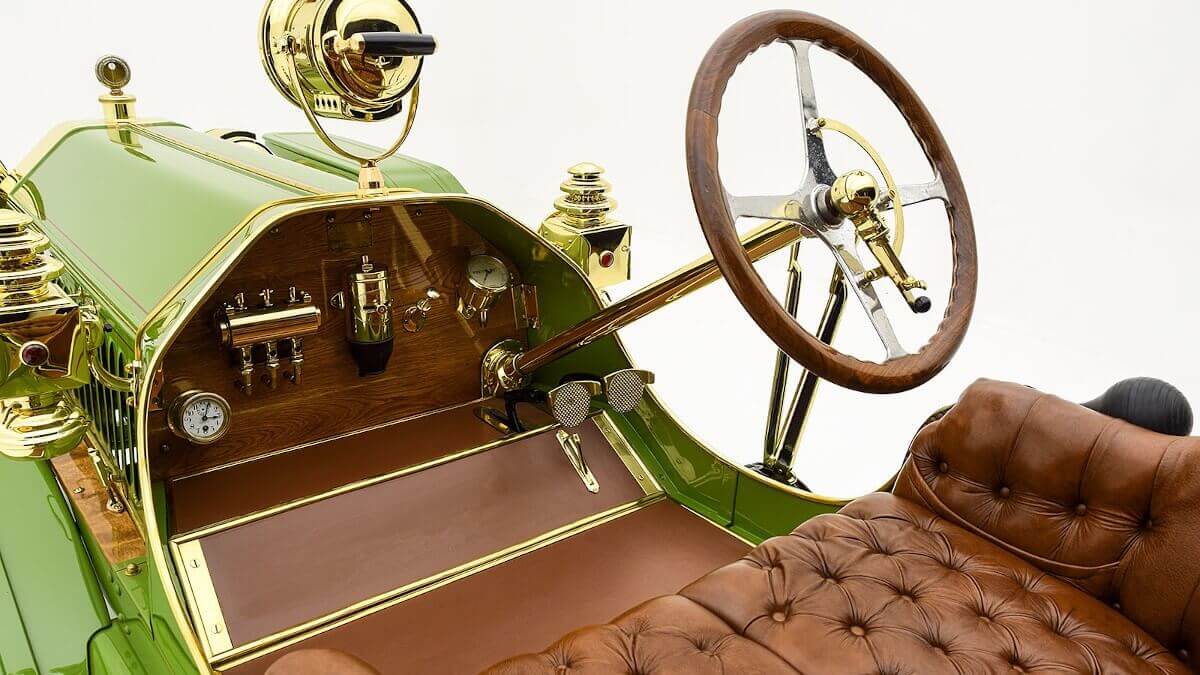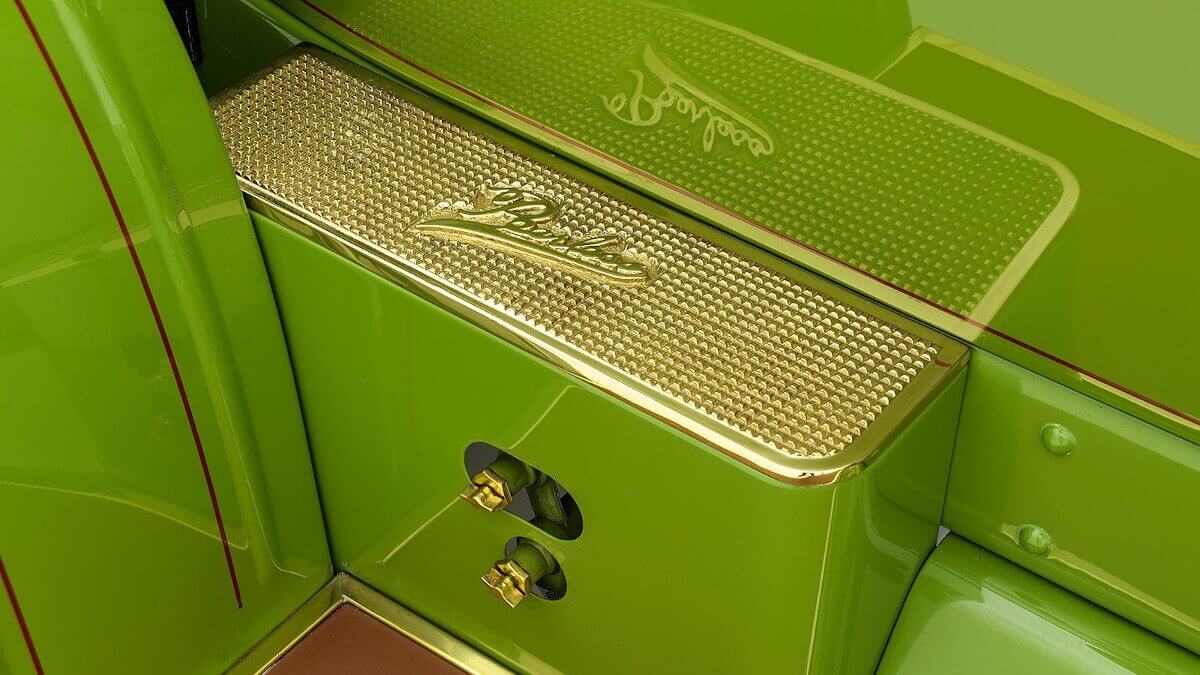 But now we go back to 1909, when Peerless launched their new Model 25, a six-cylinder car. The corresponding engine was derived from the racing car 'Green Dragon' with which factory race driver Barney Oldfield raced successfully between 1904 and 1906. Then the new company management under Charles Schmidt, who came from Packard to Peerless, decided to drop out of racing and bring the six-cylinder into series production instead. In 1907, Model 18, one of the world's first production vehicles with this drive concept, appeared. This was followed by the Model 20 and finally the Model 25, where the displacement had already increased to 13.5 liters. With a sales price of at least US$ 7,000, this car was one of the most expensive available at the time.

In total, only 1,618 Model 25 were built. Hyman Ltd. in the USA currently offers an extraordinary vehicle from this brass and nickel era of the automobile. The body construction is stylistically the same as the Raceabout bodies of the time, but was built much later as a replica. While the exterior shines in bright green with dark red, hand-drawn coachlines, the sofa-like seats are made of light brown leather. 36-inch wooden rims, a Gray & Davis searchlight centred above the dashboard, Rushmore headlights and polished brass parts all around the car create an atmospheric pre-war look. Now the Peerless Model 25 is for sale, with Hyman Ltd. quoting the price only on request.

Images: Hyman Ltd.