Tips & Tricks
Patina or perfection?
Porsche 356 A in special condition.
What makes fans of classic cars happier? Perfection or Patina? Just a few years ago, the answer to this question seemed simple. Classic cars were often restored to such perfection that even their former builders pale with envy. Such perfect panel gaps and smooth paint surfaces wouldn't have been possible back in the days. But in the last few years the opinion in the classic car scene seems to change. Instead of highly polished chrome, there is suddenly a search for cars that can tell their story. And there isn't only talk of racing cars that show that they were at the start of important races like Le Mans or Indianapolis by one or the other flaw. Even normal road vehicles now are allowed to show traces of their usage over 30, 40, 50 or more years. Of course, an abused old car that has pensioner tracks on all four corners doesn't fit into this box. But a few stone chips, traces of use on the steering wheel and seats as well as maybe a charming little dent show that the car was used for the purpose for which it was once built: driving. But how does a classic car enthusiast choose when he/she is given the choice between perfection and patina? Specially when this is practically done with a car that is directly for sale? Normally, this chance hardly ever exists, as dealers specialized in classic cars tend to offer very well-preserved cars rather than wrecks. But sometimes rare opportunities appear.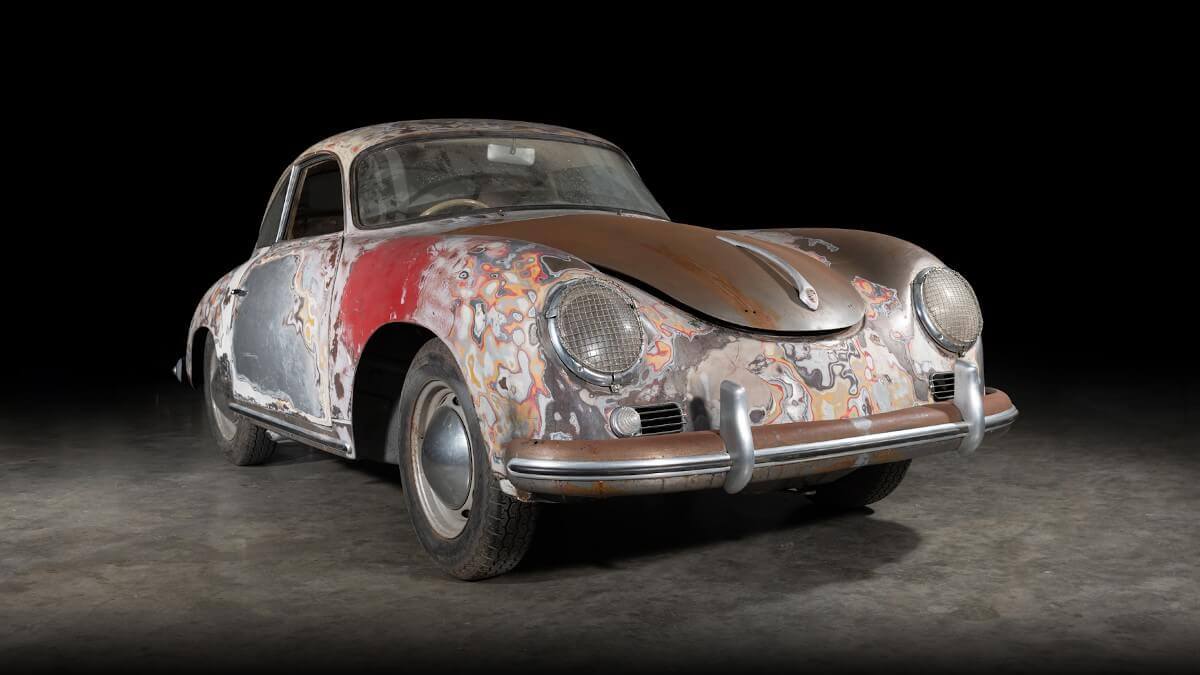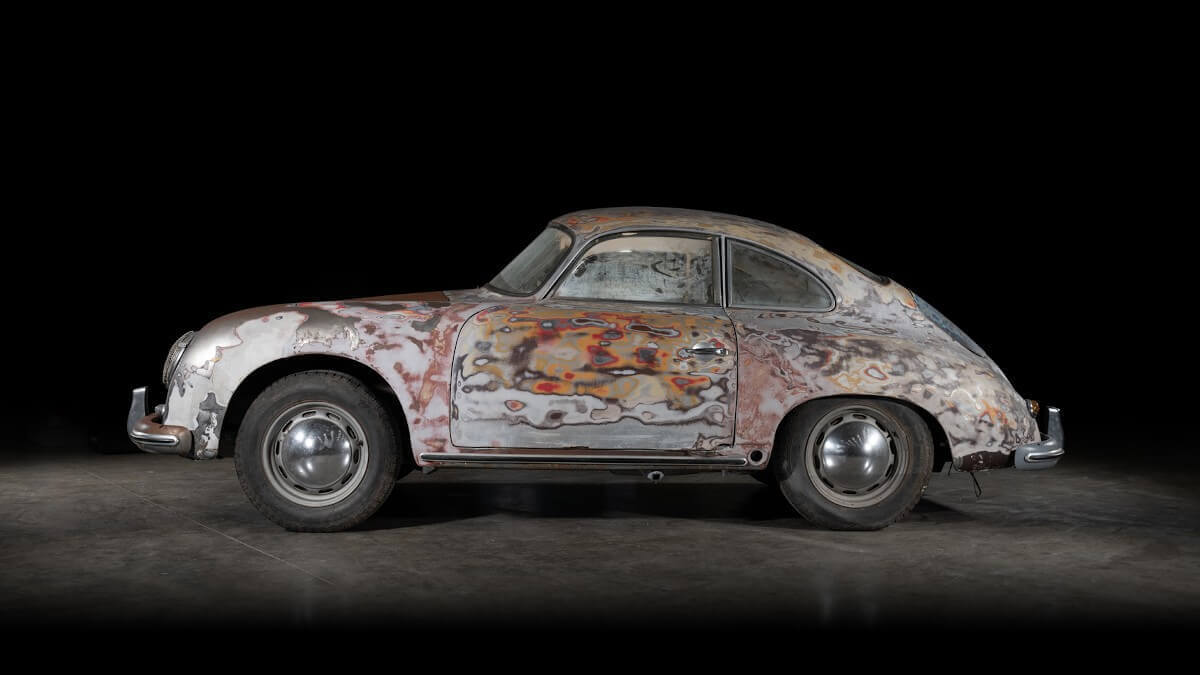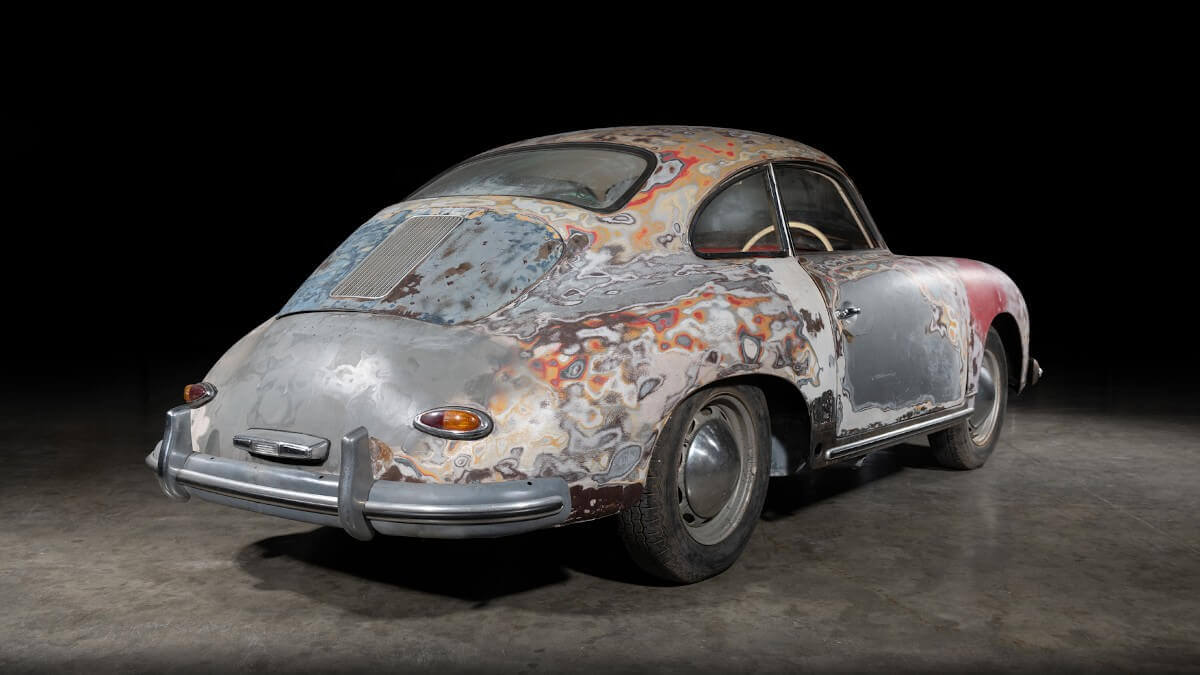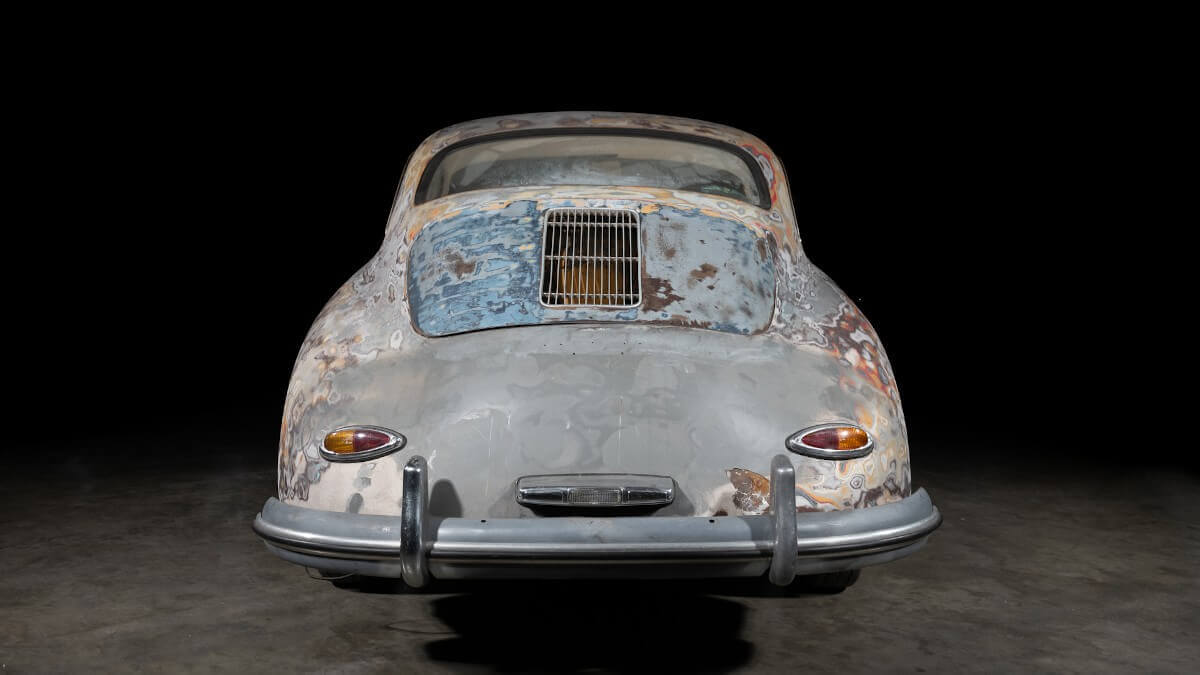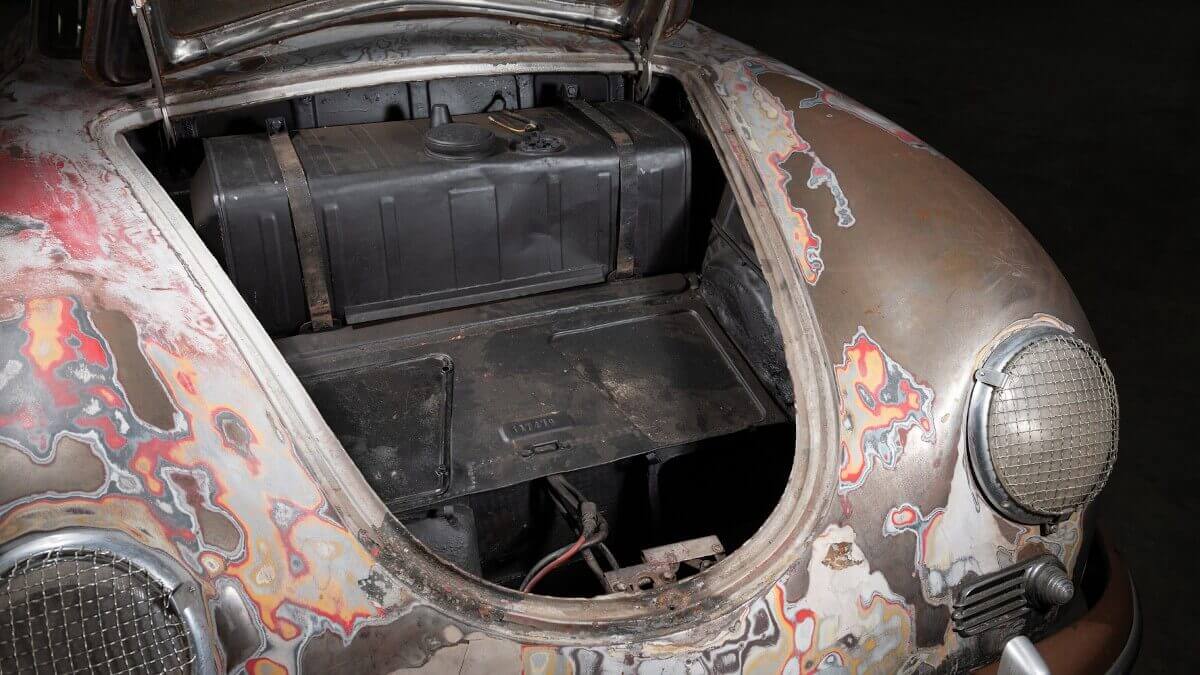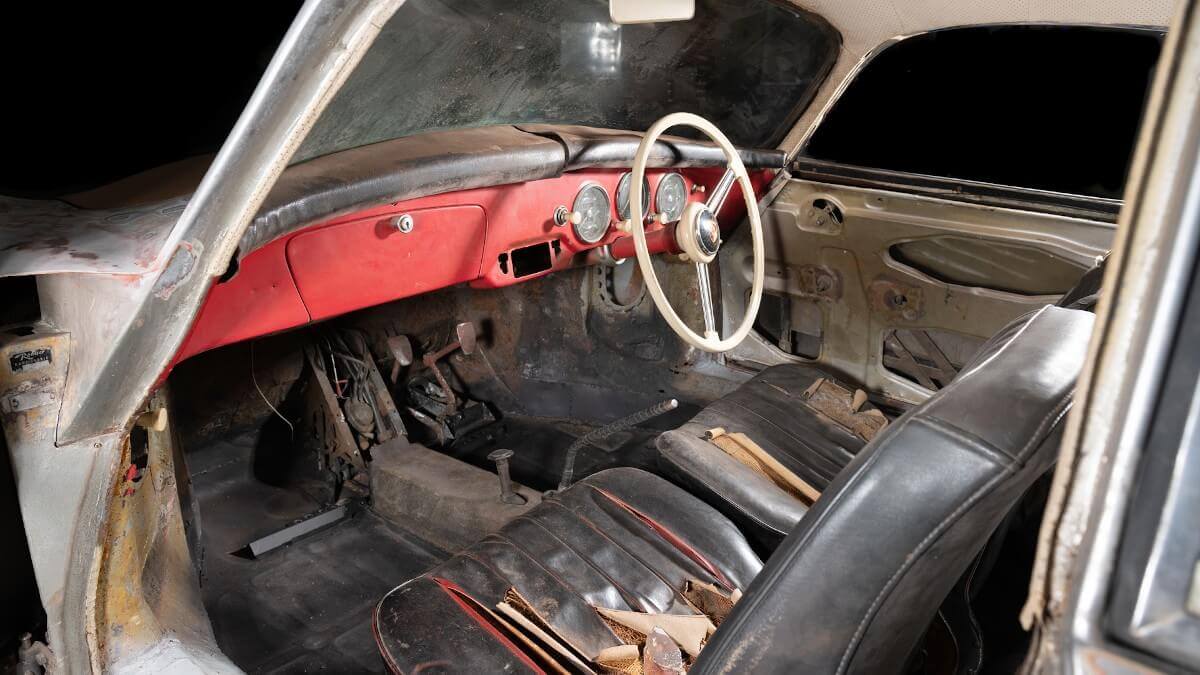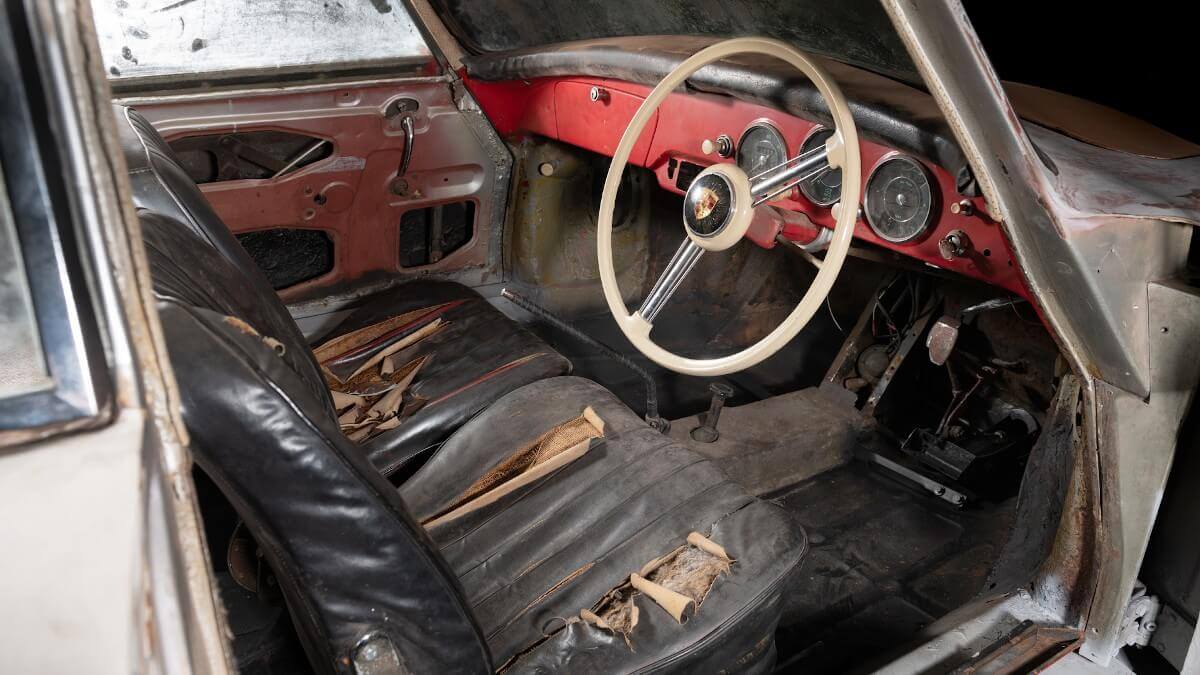 Thornley Kelham, a classic car dealer from South Cerney/UK, is currently offering an exceptionally well-preserved 1959 Porsche 356 A with right-hand drive. This vehicle has been stored dry in the USA for the past 30 years or so. Why did a RHD car stand there? Chassis number 107479 was first delivered to rugby player Frank Sykes, who played for the British Lions and the English national team. When he emigrated to the USA, Sykes probably simply took the once silver Porsche with him. Over the following years the car was repainted in red and probably somebody thought of restoring it, which is why nearly all the old paint has been removed before it was stored. Now there are two possibilities for potential buyers. Either Thornley Kelham's restoration team carefully works on the partially rusty bodywork of this matching numbers vehicle, replacing the corresponding areas and at the same time keeping as much patina as possible under a fresh coat of clear lacquer, while also restoring the drivetrain and the interior. Alternatively, the team does a nut-and-bolt restoration to the 356 A, to put it back into its delivery configuration and in mint condition. How would you decide?

Author: Matthias Kierse – Secret Classics

Images: Thornley Kelham