Portrait
Mille Miglia 1931
The Mille Miglia in Italy is best known among car fans to this day. All the most famous racing drivers of their era used to compete against each other on a route length of around 1,000 miles. This event existed from 1927 to 1957. Nowadays, since its rebirth in 1977, it is officially a regularity rally for classic cars. However, connoisseurs know that the Italian organizers are sometimes very tight on the times to be kept and thus the classics must be driven quite fast as well. At this point, however, we are deliberately going back 90 years. In 1931, the fifth edition of the Mille Miglia took place between April 13 and 16.
Very fast Tour of Italy
A total of 151 teams had entered their names in the starting list. As always, they were to take to the track at one-minute intervals. This year, the route covered 1,635 kilometers from Brescia to Parma and Bologna. Then they passed through Florence, Siena, Rome, Perugia and Macerata as well as Rimini, Bologna again and then Verona on their way to the finish back in Brescia. Many vehicles and teams were from Italy and deliberately used their knowledge of the route. Spare parts, tires and fuel depots had been set up along the streets. Mercedes-Benz under race director Alfred Neubauer, on the other hand, had to economize and had set up a total of only four depots. The driver pairing of Rudolf Caracciola and Wilhelm Sebastian did compete with a brand new Mercedes-Benz SSKL of the W06RS series, but officially only as a private team.
Mercedes withdrew from racing after Black Friday
The reason for this was already two years in the past. Due to the stock market crash in the USA in 1929, the global economy suffered. In Germany, vehicle production figures fell from 139,869 units in 1929 to 64,377 in 1931, and Daimler-Benz AG sales fell in a similar proportion. As a result, the Board of Management halted the factory motorsport program for cost reasons, even thought the company was currently on a winning streak. Works driver Rudolf Caracciola was given notice, but was kept on board by race director Alfred Neubauer through minor works support and the provision of a brandnew SSKL. Despite a reduction to only eleven racing events in 1931, the track record reads more than impressive. Caracciola won all eleven races and defended his title as European Hillclimb Champion.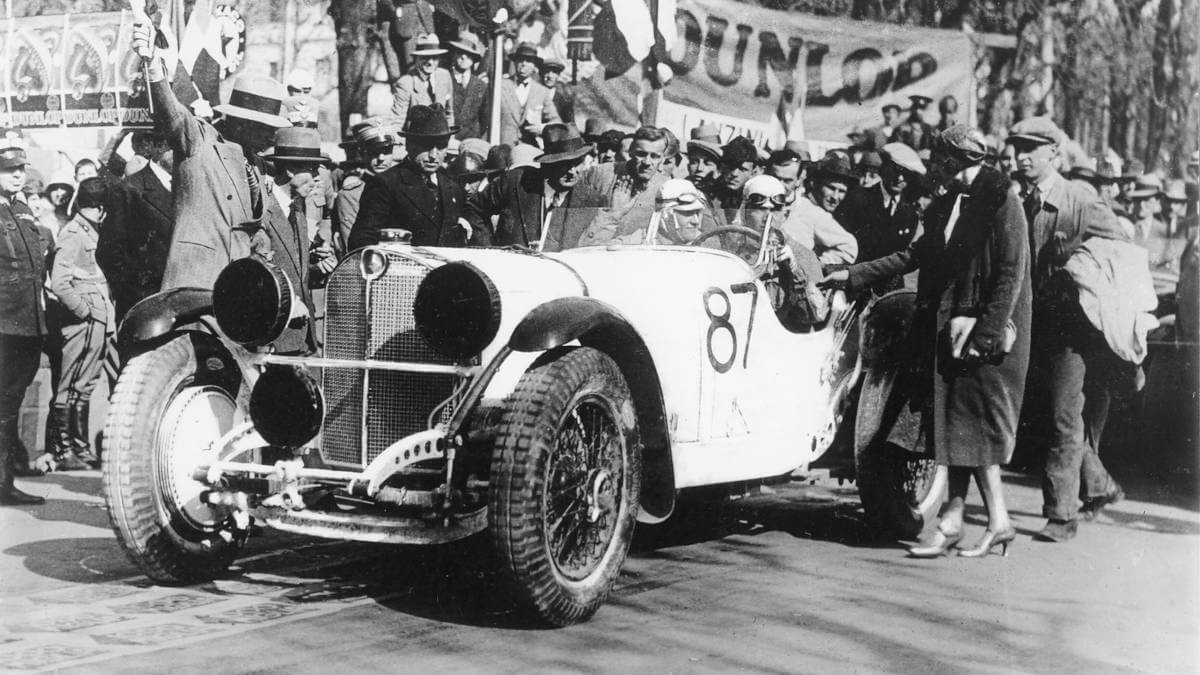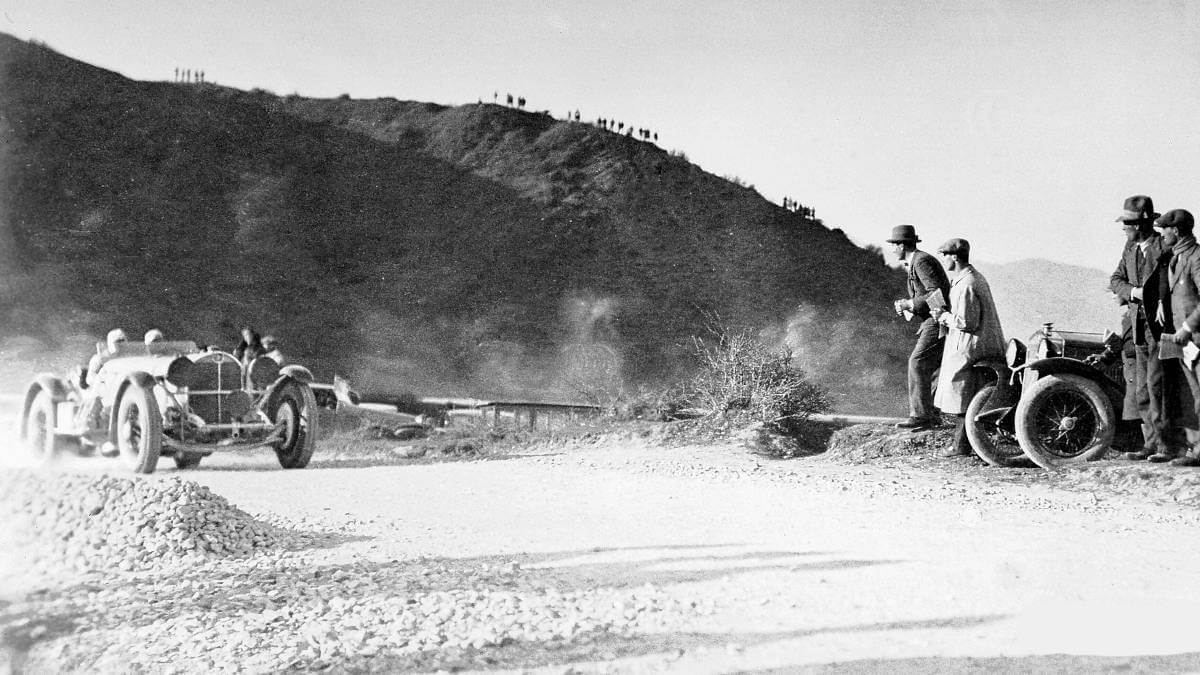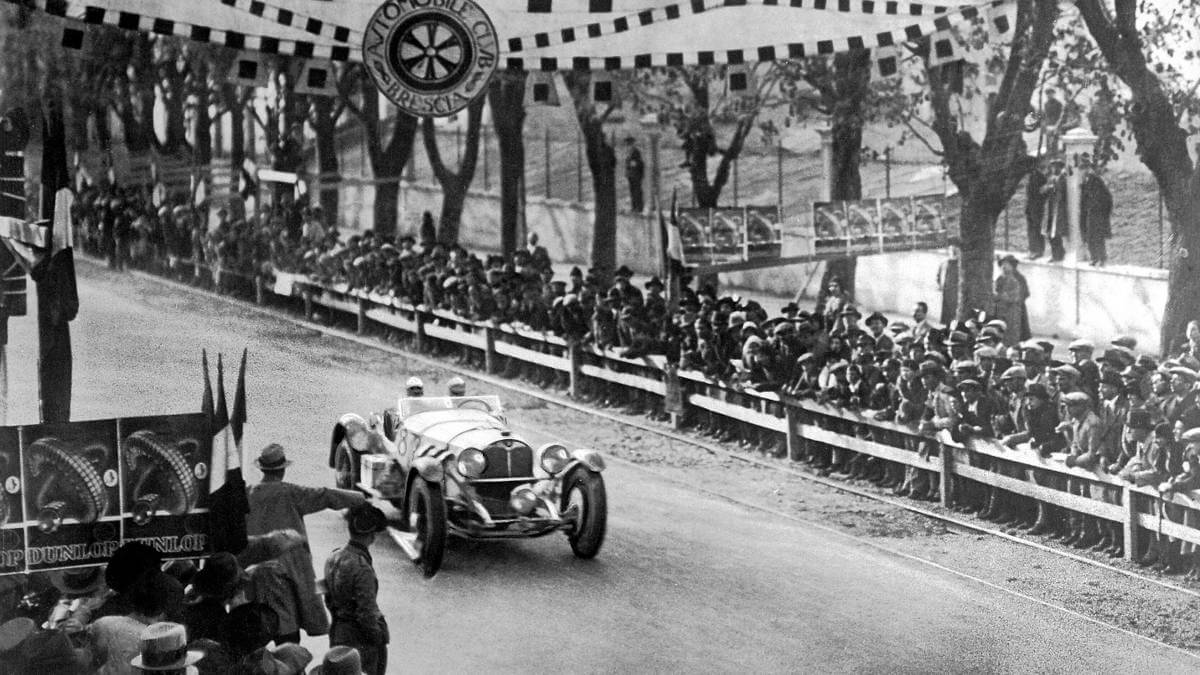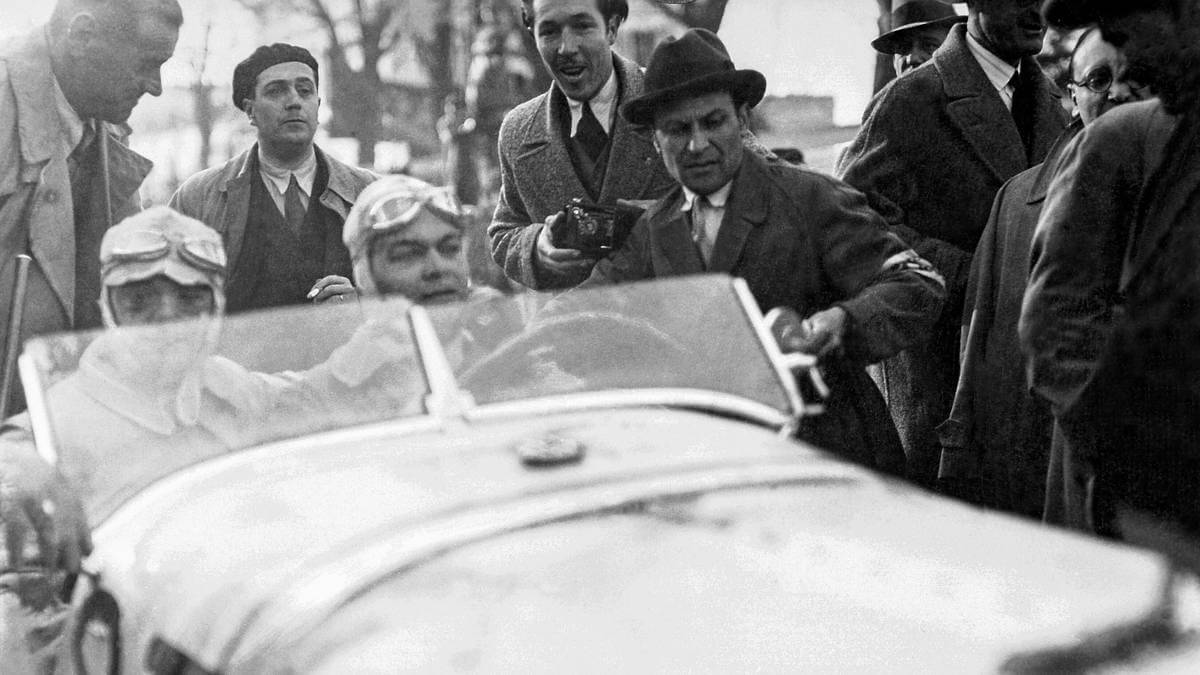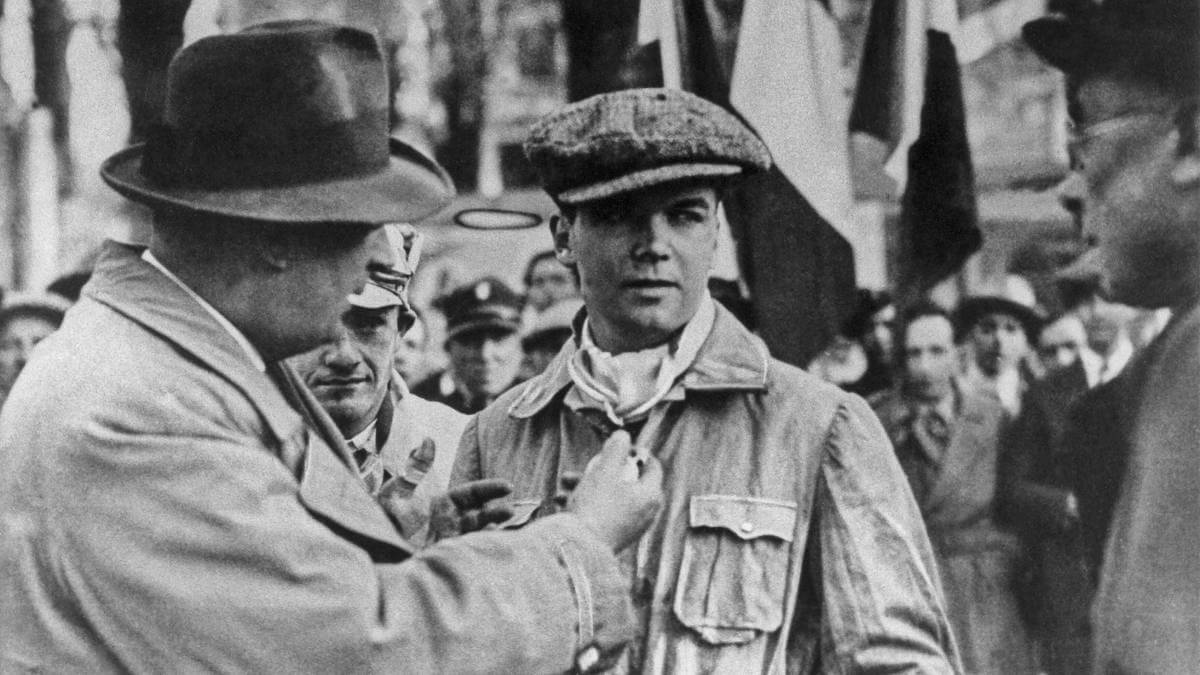 Super-Sport-Kurz-Leicht (Super Sport Short Light)
Speaking quite correctly, the sports car used at this time was still called 'SSK Model 1931'. It is therefore clear that this was a specific further development of the SSK. This was already the sporty version of the Type S (W06), with the abbreviation officially standing for 'Super-Sport-Kurz' (Super Sport Short). From 1932, the final version was officially named SSKL for 'Super-Sport-Kurz-Leicht' (Super Sport Short Light). Only four examples rolled out of the Sindelfingen production halls. Compared with the SSK, holes in frame parts and thinner sheet metal reduced the kerb weight by 125 kilograms to 1.35 tons. At the same time, the inline six-cylinder engine with a displacement of 7,069 cc received some modifications. Thanks to a switchable Roots supercharger, output rose to 221 kW/300 hp. This made a topspeed of 235 kph (146 mph) possible.
No power steering, no ABS
Caracciola and his co-driver Sebastian took to the track at exactly 3:12 pm on April 12. Unlike racing events on closed-off circuits, the Mille Miglia took place on narrow roads that weren't closed to public traffic. Winding mountain passes and country roads alternated, and by no means all sections were asphalted. And just a reminder to our younger readers: power steering, ABS and traction control hadn't yet been invented by a long shot. Caracciola was considered rather slight, but here he had to turn the big steering wheel of the SSKL for a long time in order to arrive safely at the finish line. No competitor had any idea on his or her classification during the race. Only at the finish line a classification could be determined on the basis of the individual overall times. Caracciola/Sebastian reached Brescia after 16 hours, 10 minutes and 10 seconds of full-throttle driving.
First non-Italian winner
"For sixteen hours I sat at the wheel, for sixteen hours we thundered along and across Italy, feeling our way through the night by the beam of the headlights, driving into the blinding light of the spring morning. For sixteen hours I had no idea how I was lying in the giant field of several hundred cars. At the finish line, Alfred Neubauer went completely berserk, performed a completely crazy dance. What was actually going on here? I didn't understand it at first, not yet, but slowly it dawned on me: I had won the thousand miles," Rudolf Caracciola recounted. In fact, he set a new record with an average speed of 101.6 kph (63.13 mph). Behind him were 30 Italian cars before another foreign team, a Graham-Paige, came in 32nd. In fact, Caracciola and Sebastian were the first non-Italian winners of the Mille Miglia.

Images: Mercedes-Benz AG