Automotive
Mercedes-Maybach 600 Pullman
Do you know a restomod based on a Mercedes-Benz? No? Then get to know one now. It was already created in 2007 and, as far as we know, remains unique to date. A solvent customer chose a Mercedes-Benz 600 from the W100 series as the base vehicle. It was sent to Mercedes-Benz Classic in Fellbach near Stuttgart and underwent what at first glance appeared to be an unbelievable conversion. In addition to a comprehensive restoration, the mechanics carried out an adaptation for interior elements of the then current Maybach 62. In this way, they skilfully bridged the gap between classic design and modern technology. However, one should look at this story from the beginning in order to do justice to this unique car. Therefore, we will first introduce the 600 in more detail.
Short history of the Mercedes-Benz 600
Large sedans from Mercedes-Benz have always enjoyed great popularity among heads of state, royalty and corporate executives. At the end of the 1950s, therefore, the decision was made to develop a new representative vehicle. The 600 (W100) finally made its debut at the 1963 Frankfurt Motorshow (IAA). As a new top model with a star on the hood, the car was able to combine all the technical and technological innovations of the time. Under the hood, for example, was a V8 engine with fuel injection for the first time in the brand's history. This produced 250 hp and 500 Nm of torque from a displacement of 6.3 liters. A four-speed automatic transmission transmitted the power to the rear axle. The sedan, which weighed around 2.5 tons, accelerated to 62 mph in ten seconds and then on to 127 mph. Disc brakes on all four wheels and at the front with two calipers per wheel helped the 600 achieve good deceleration values.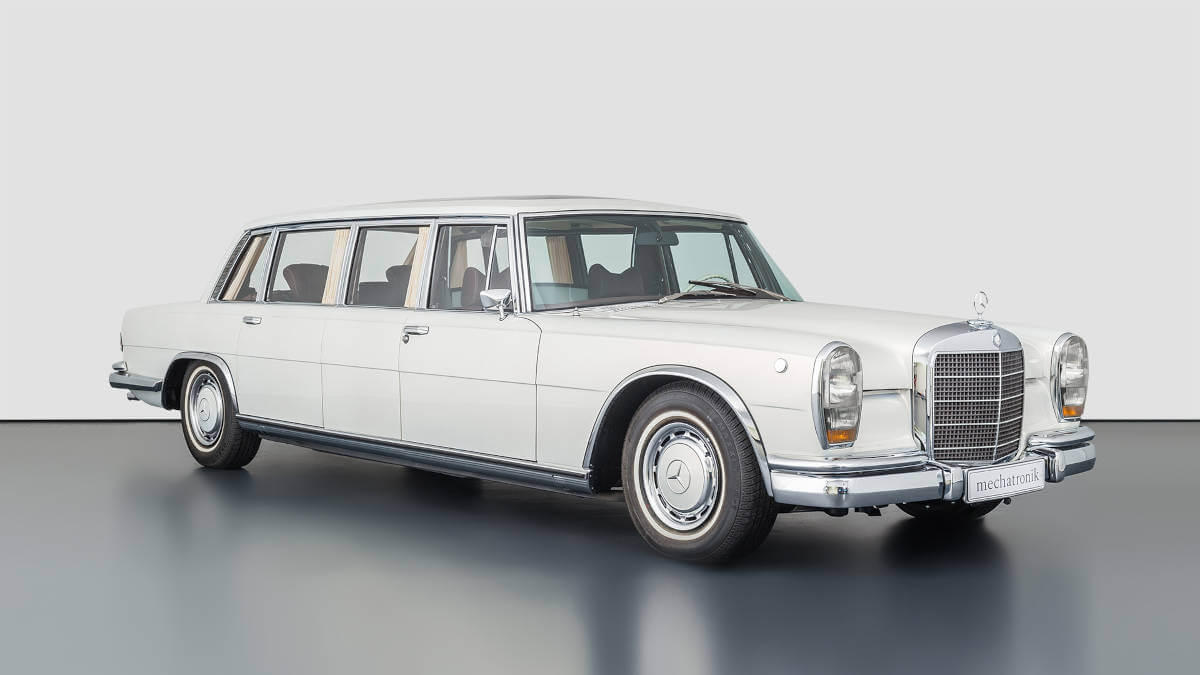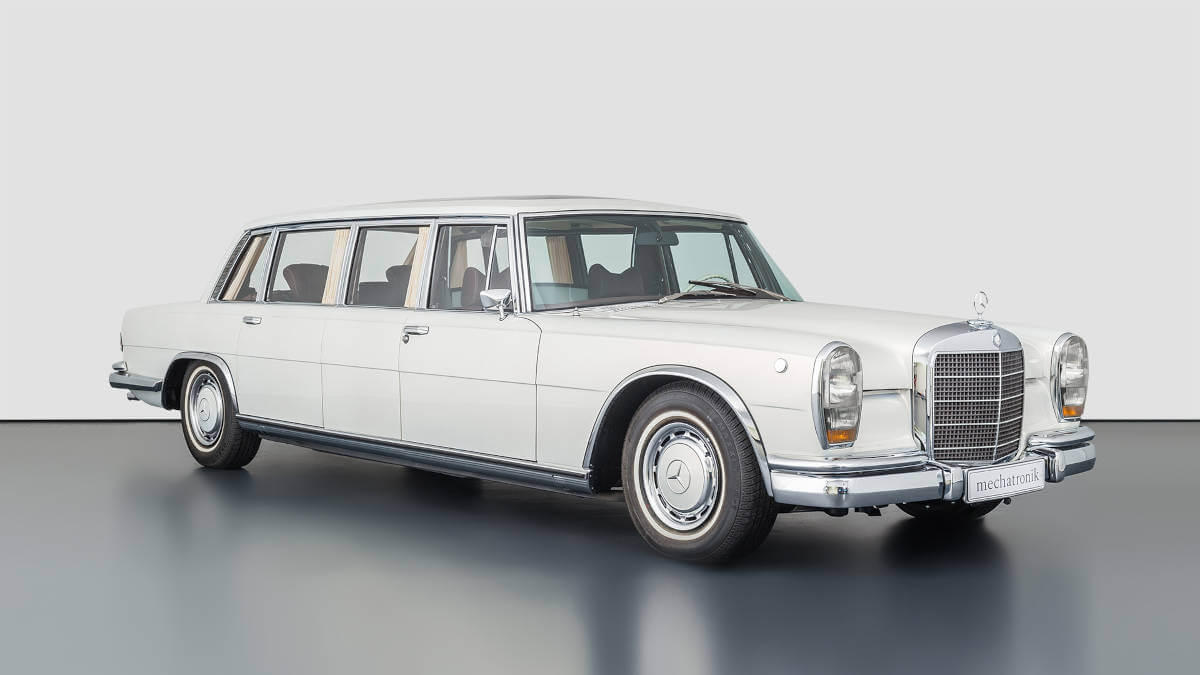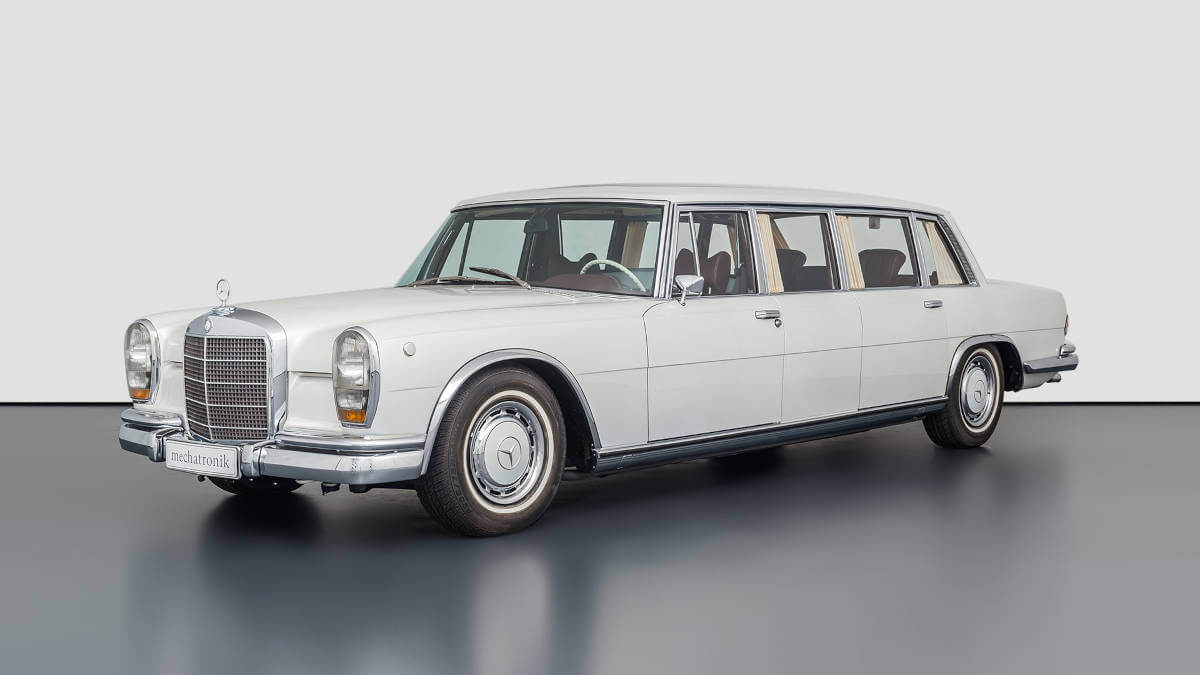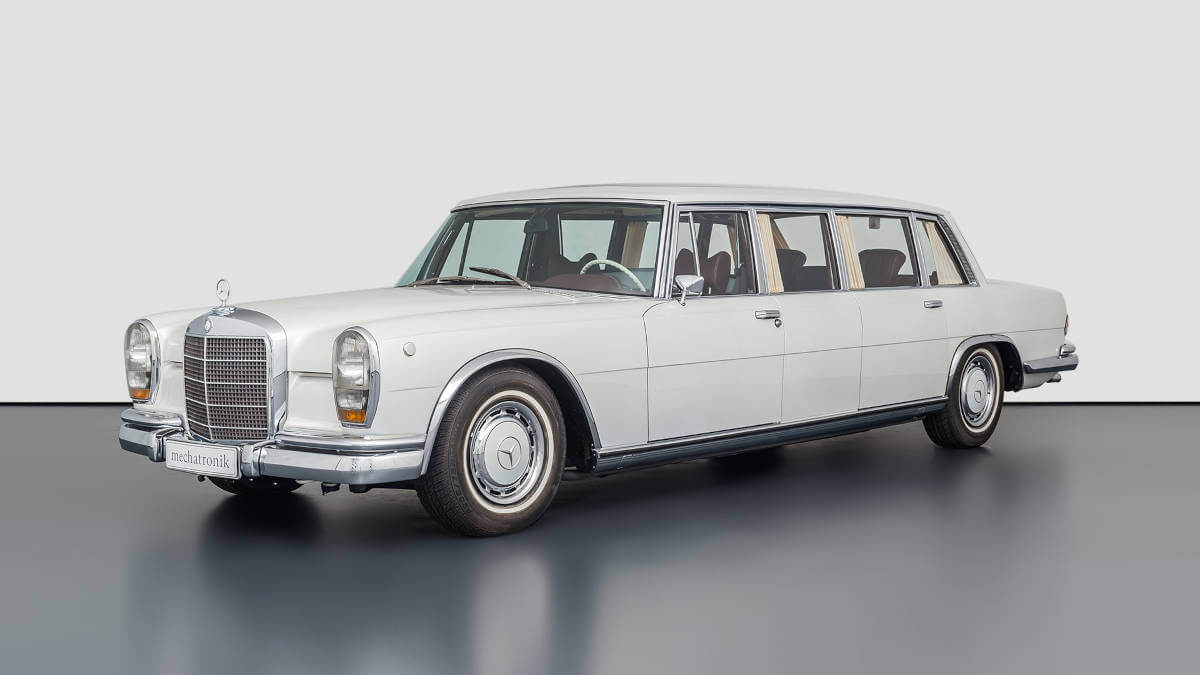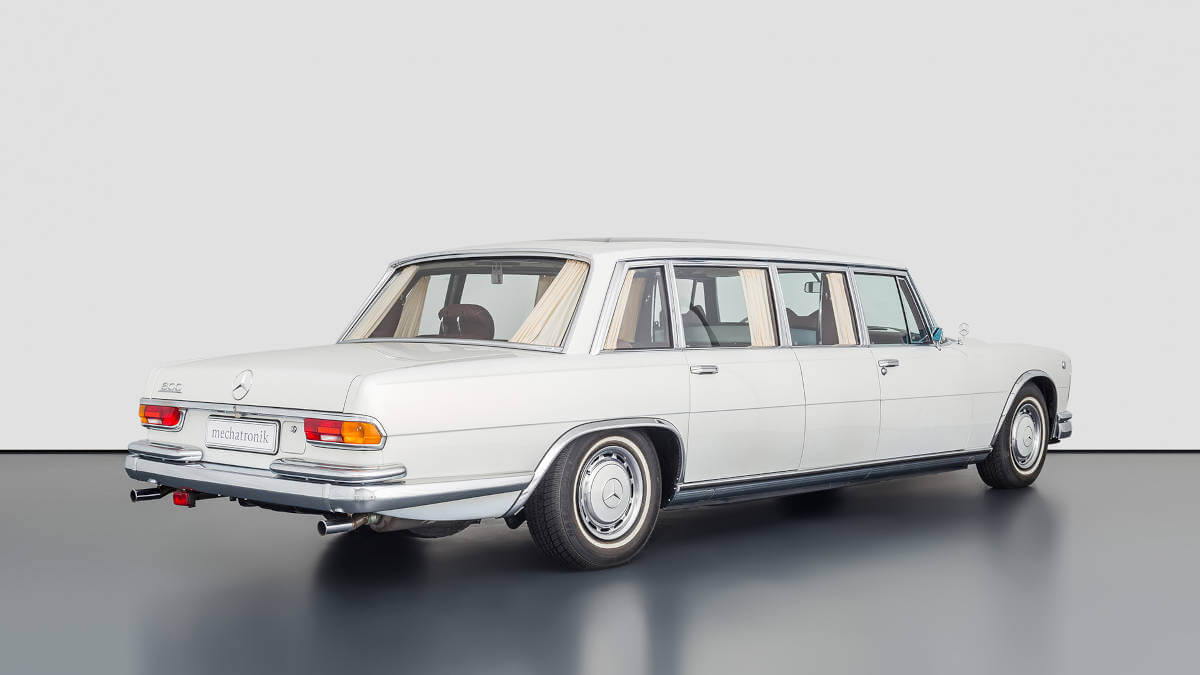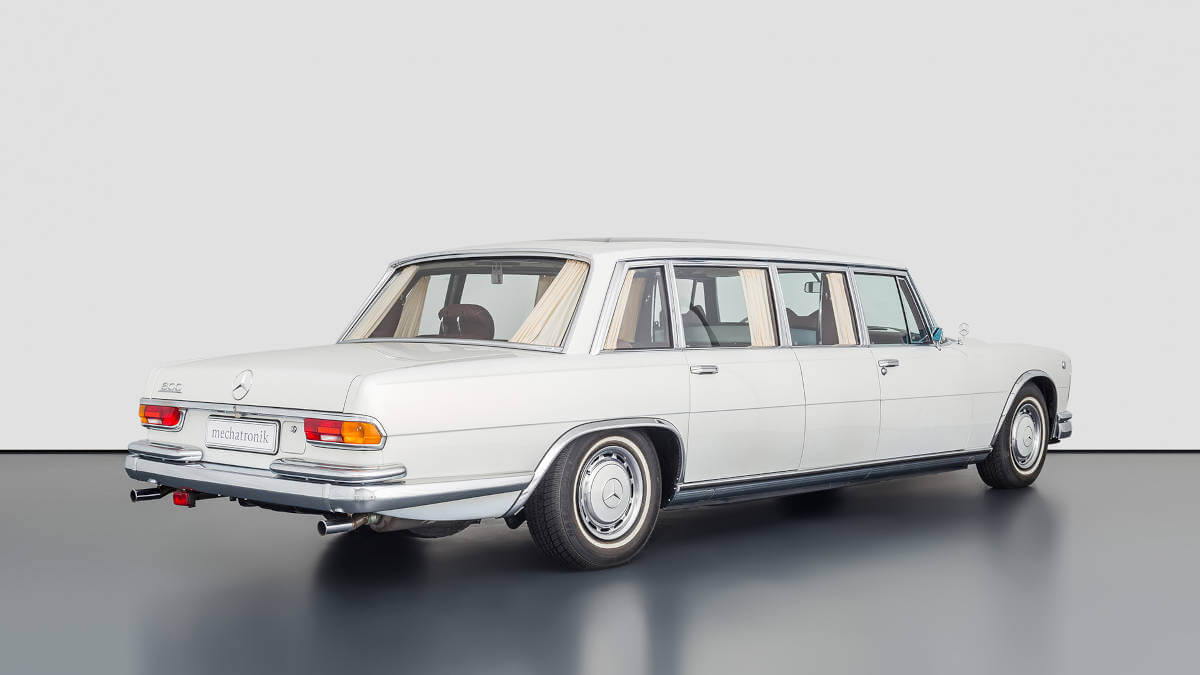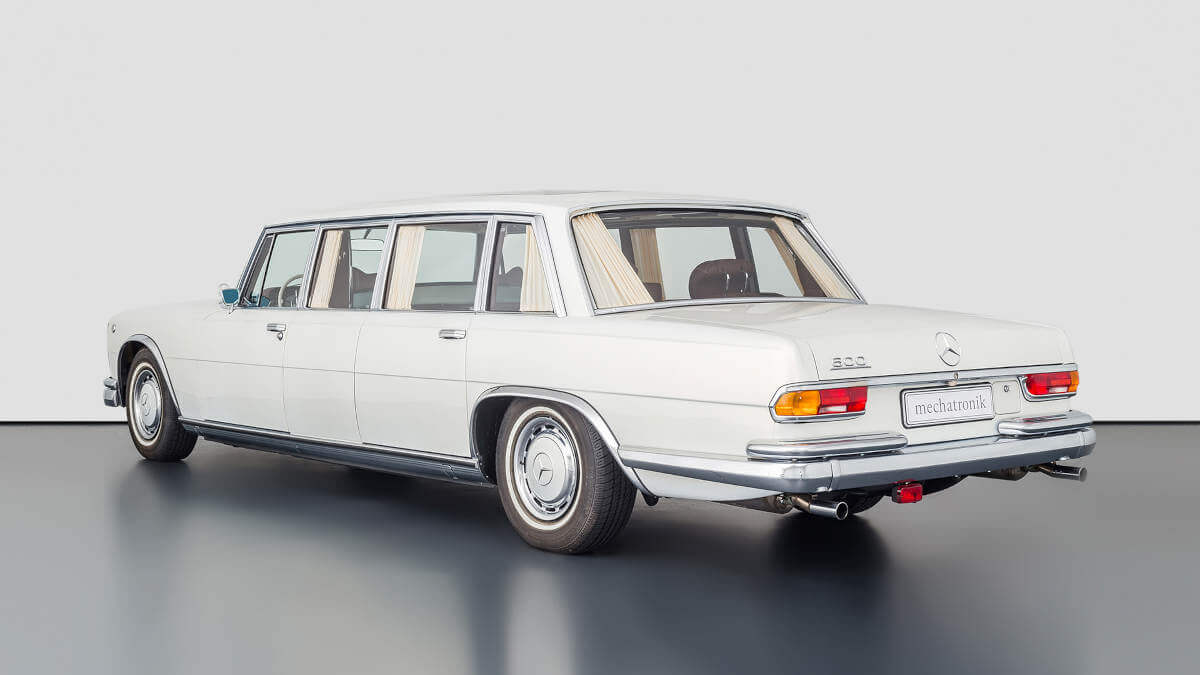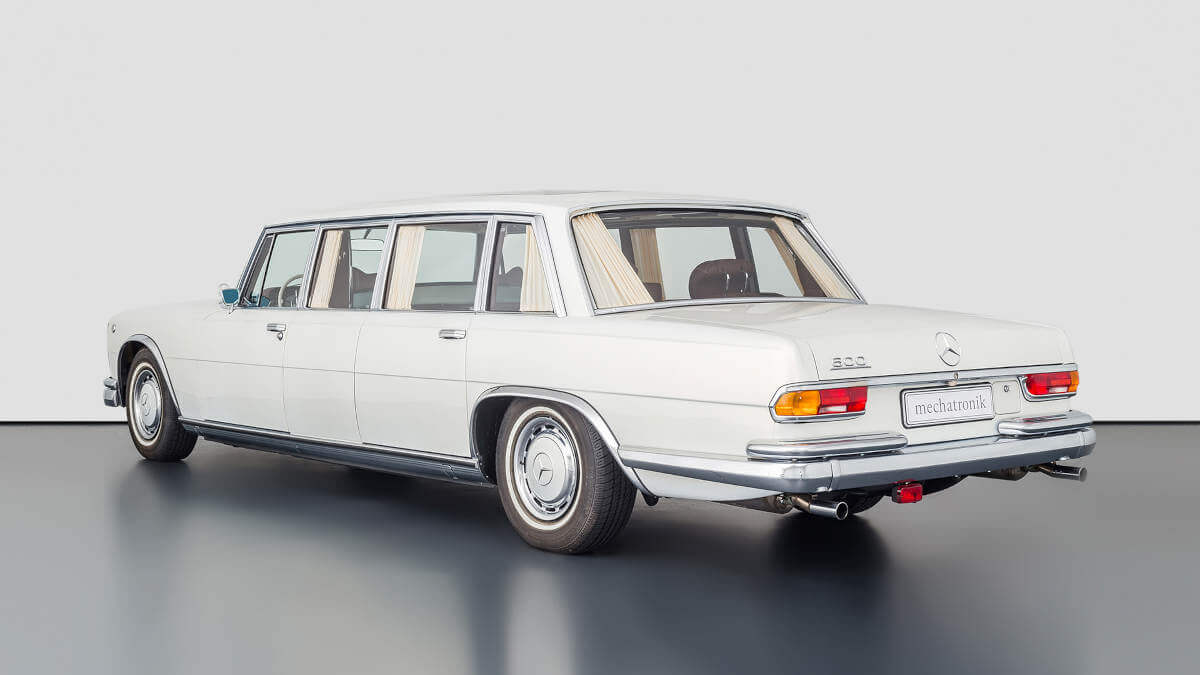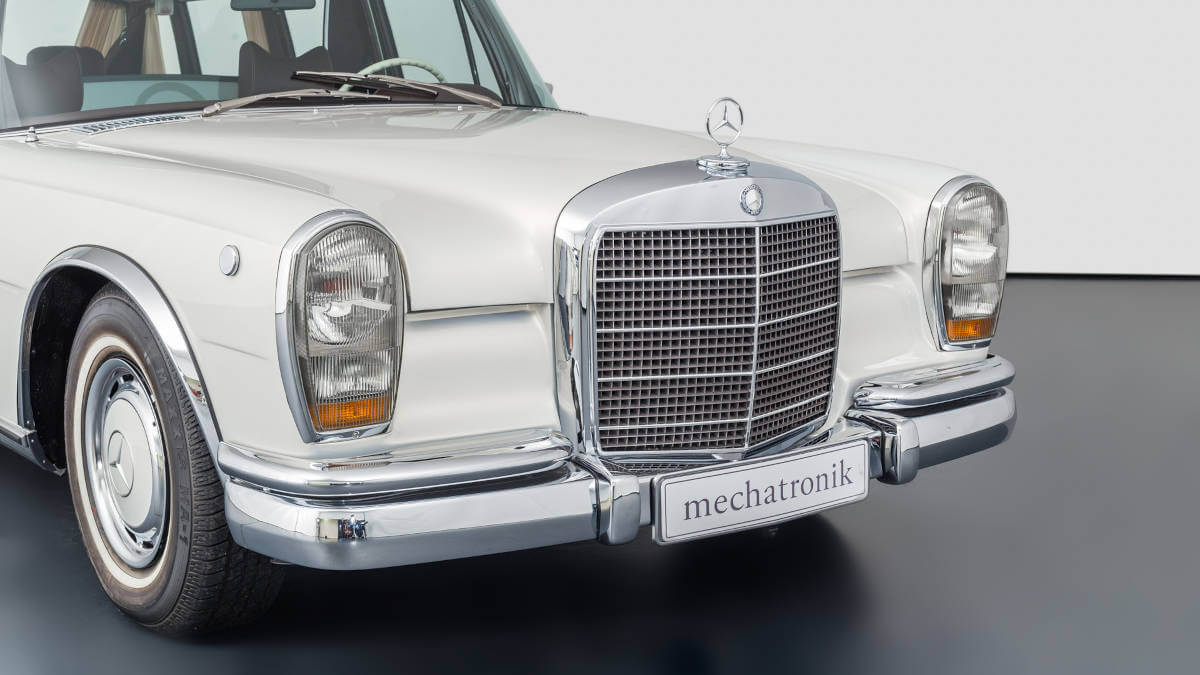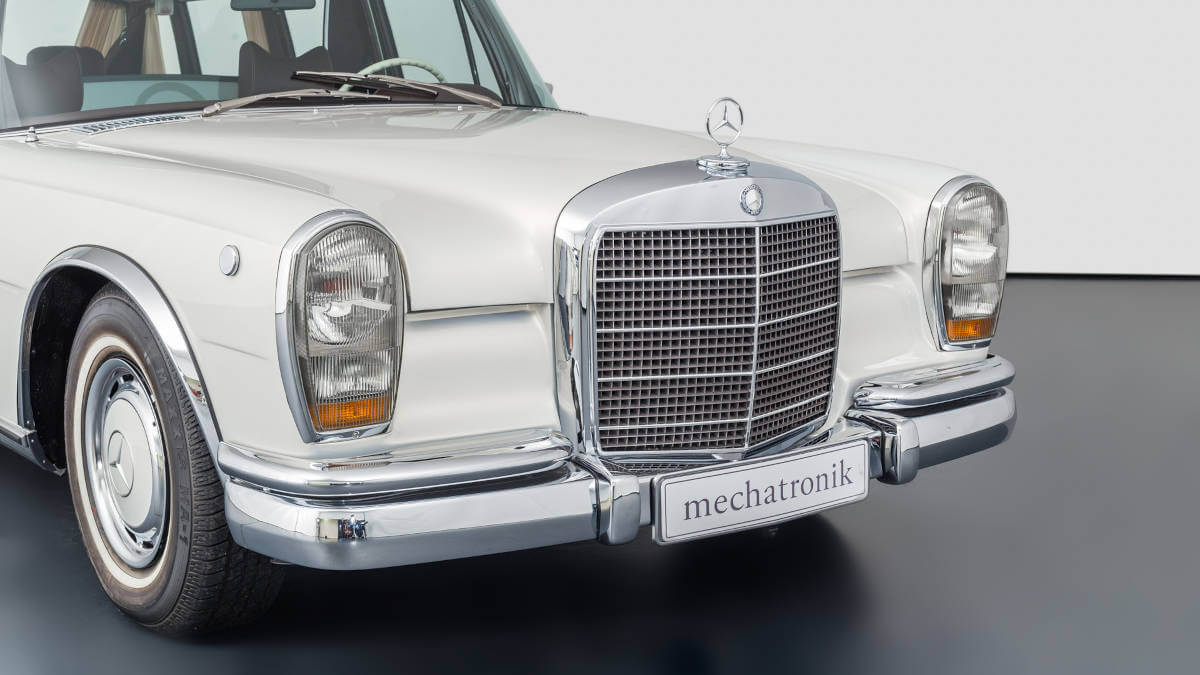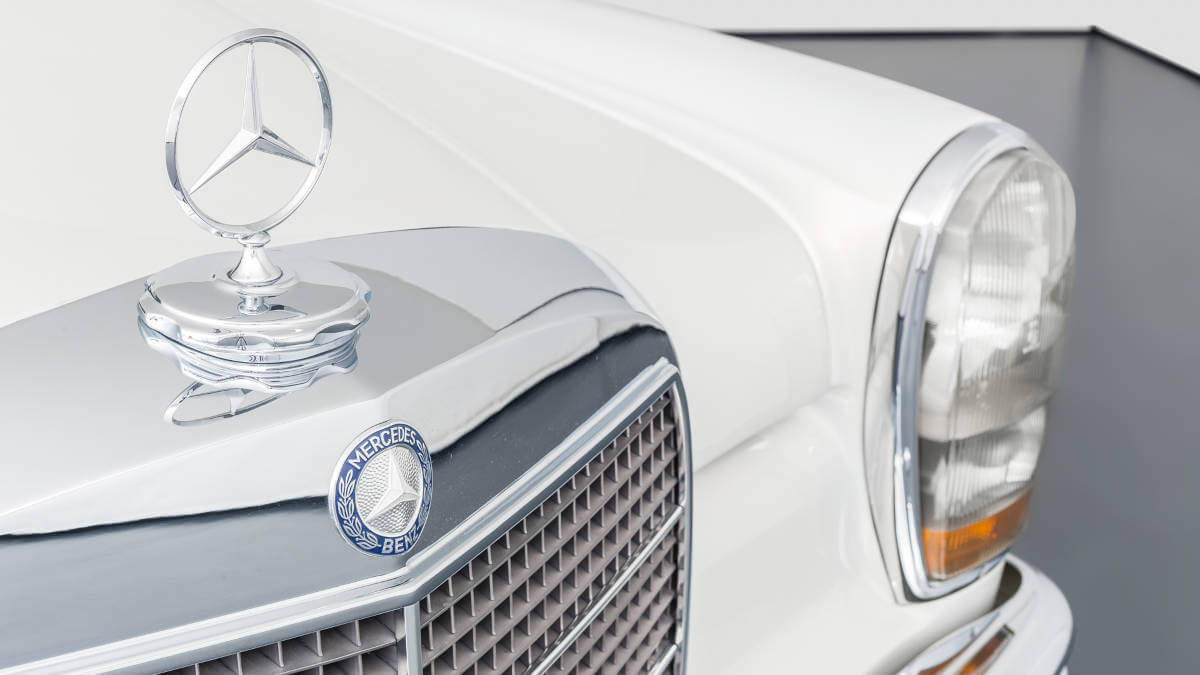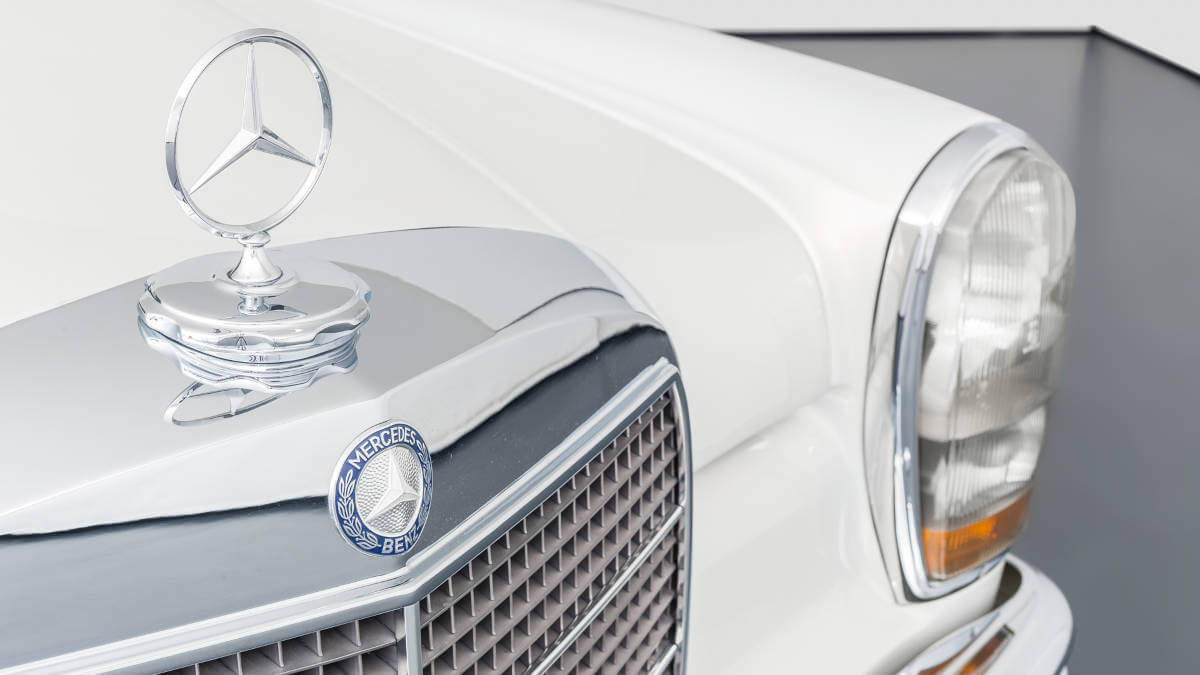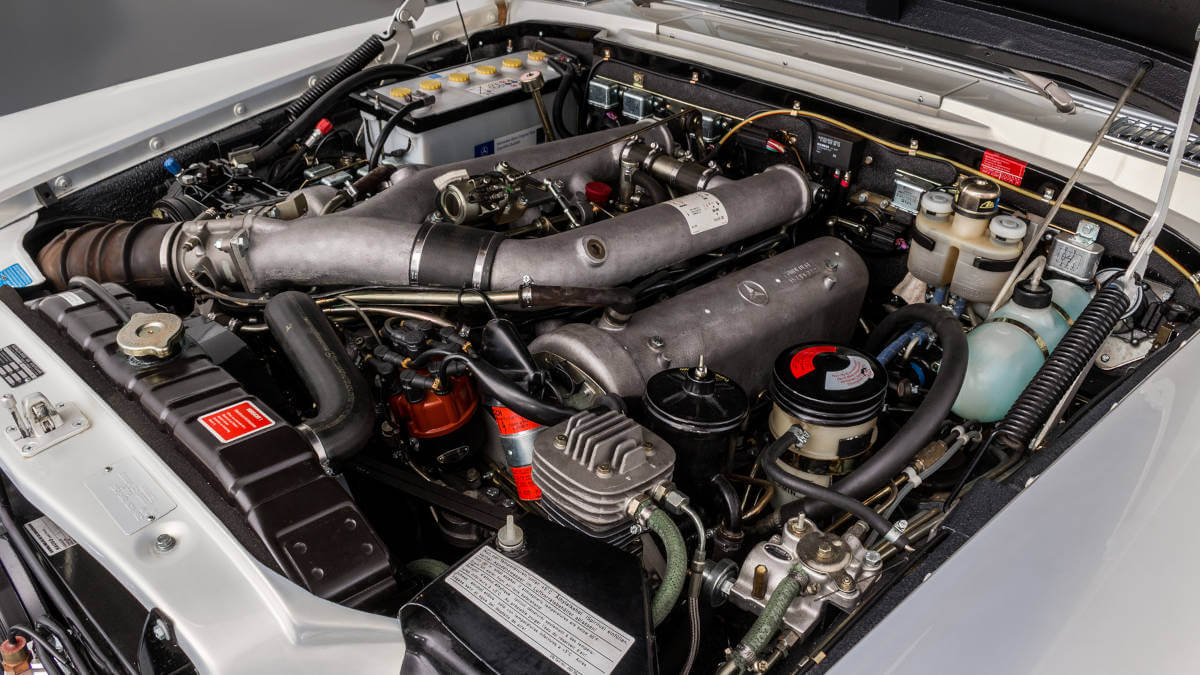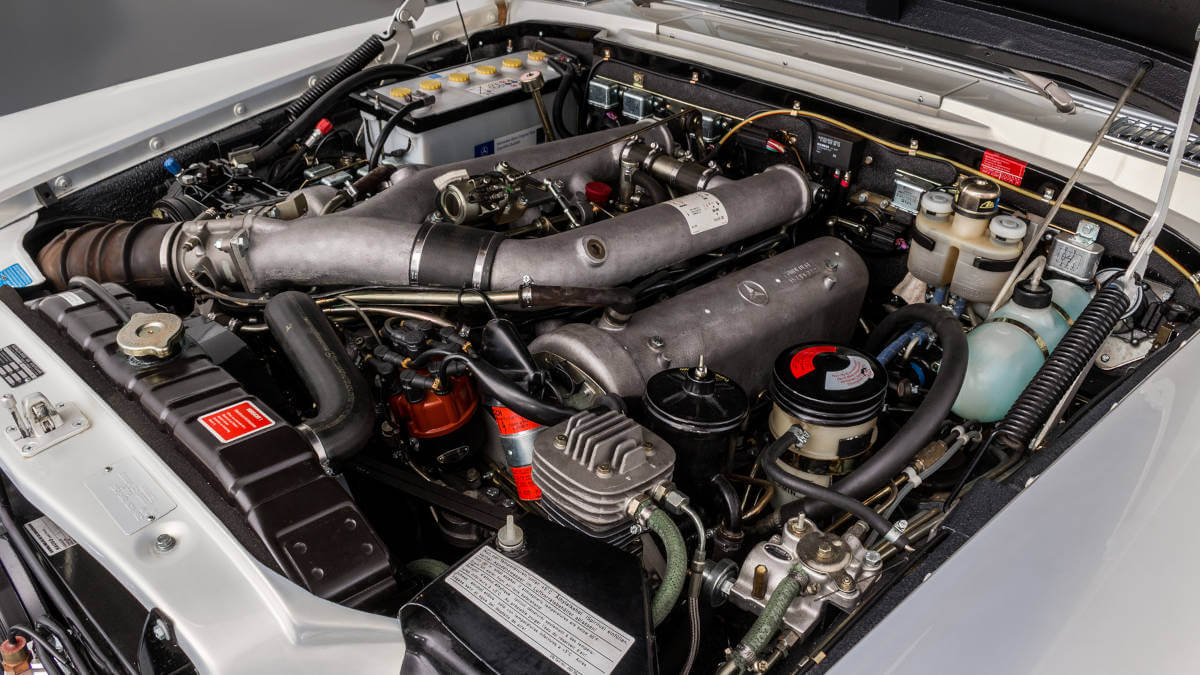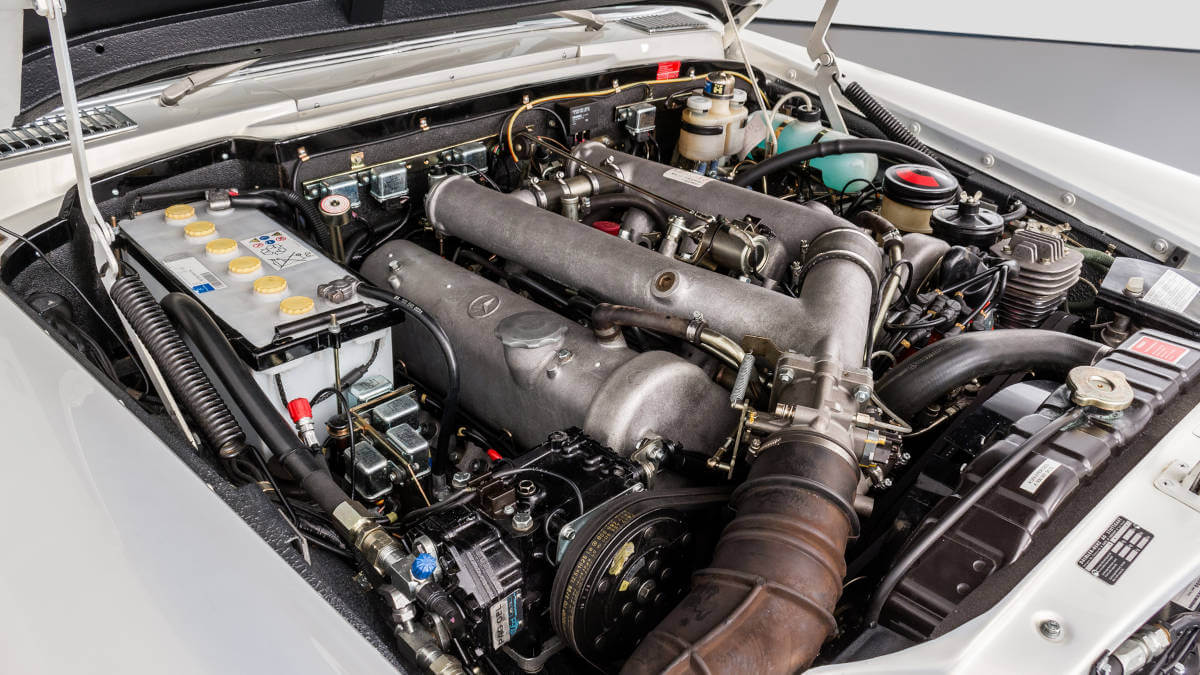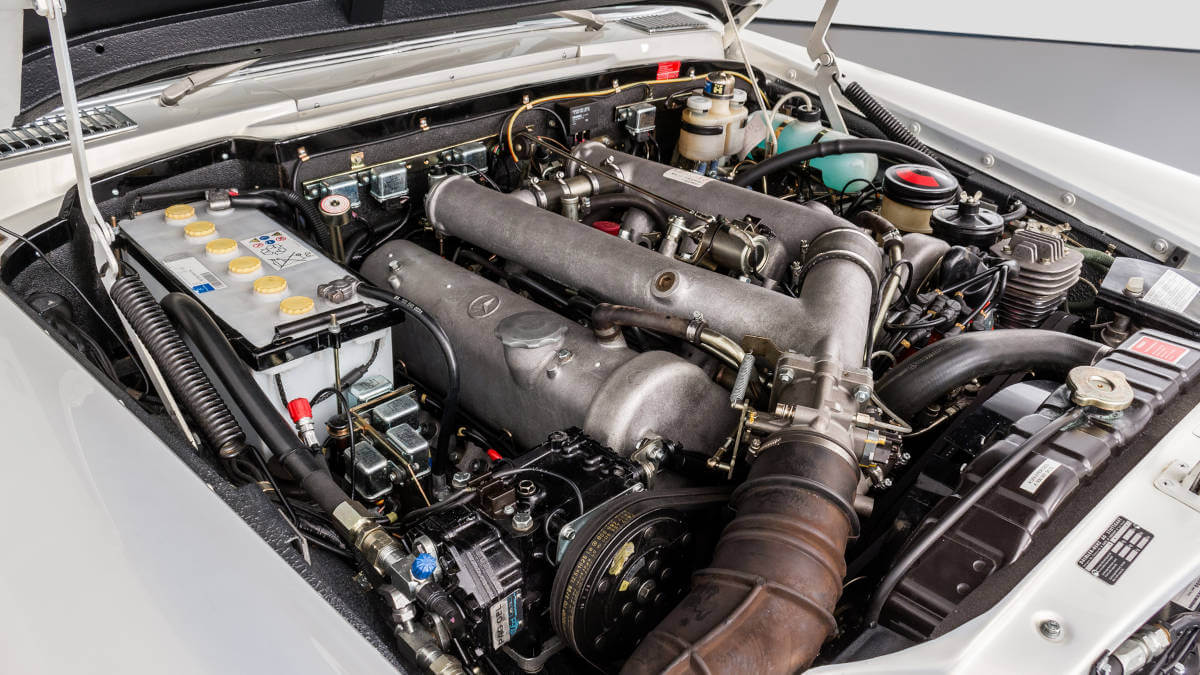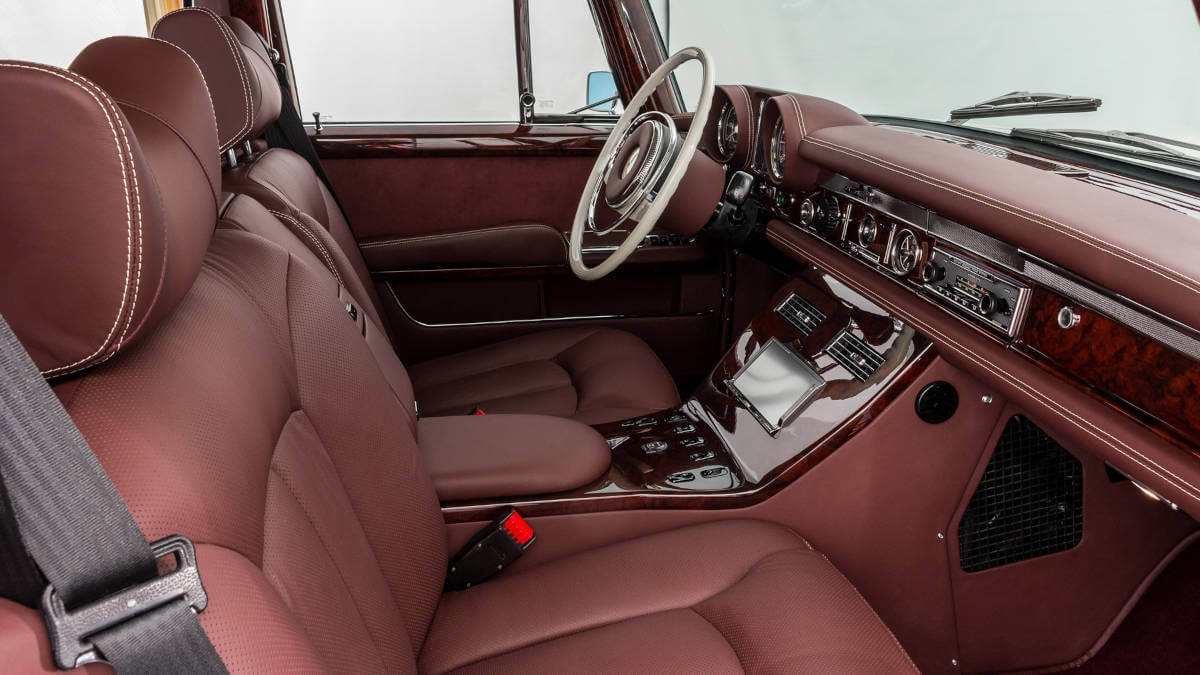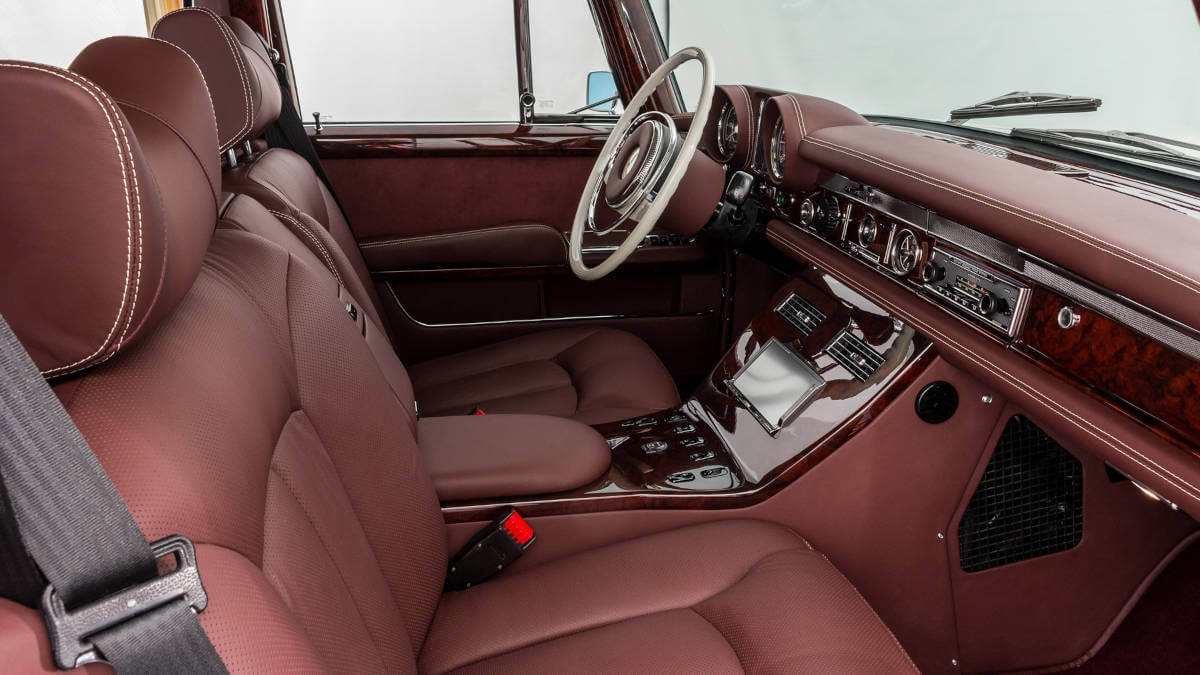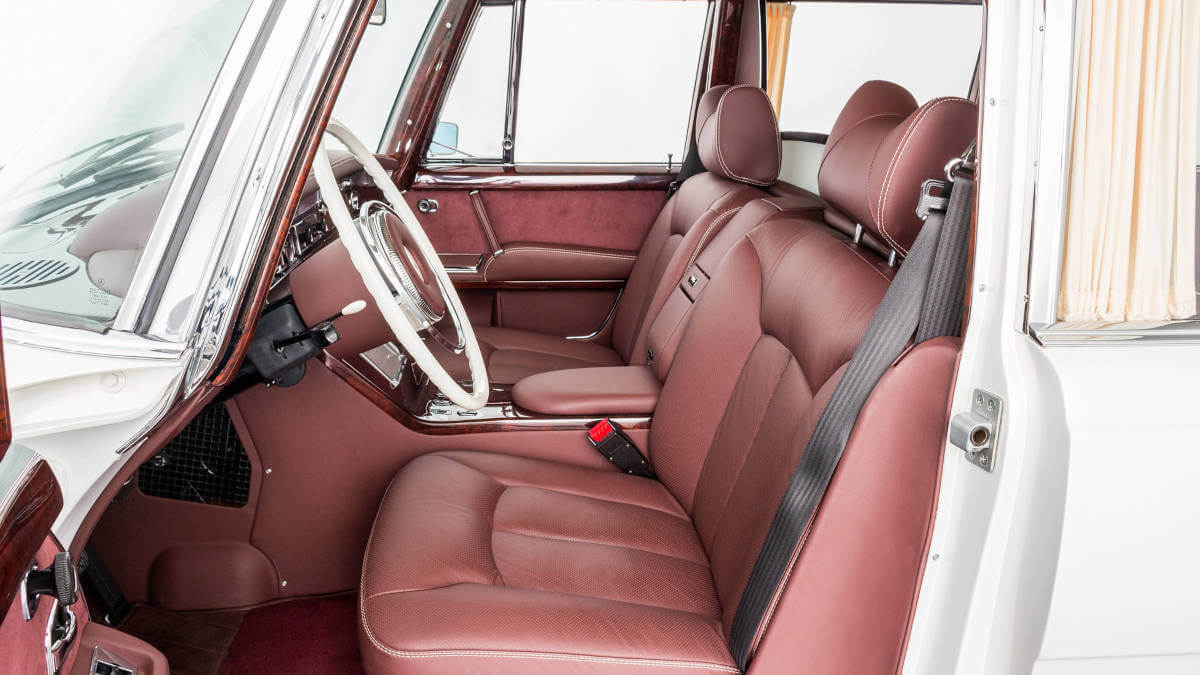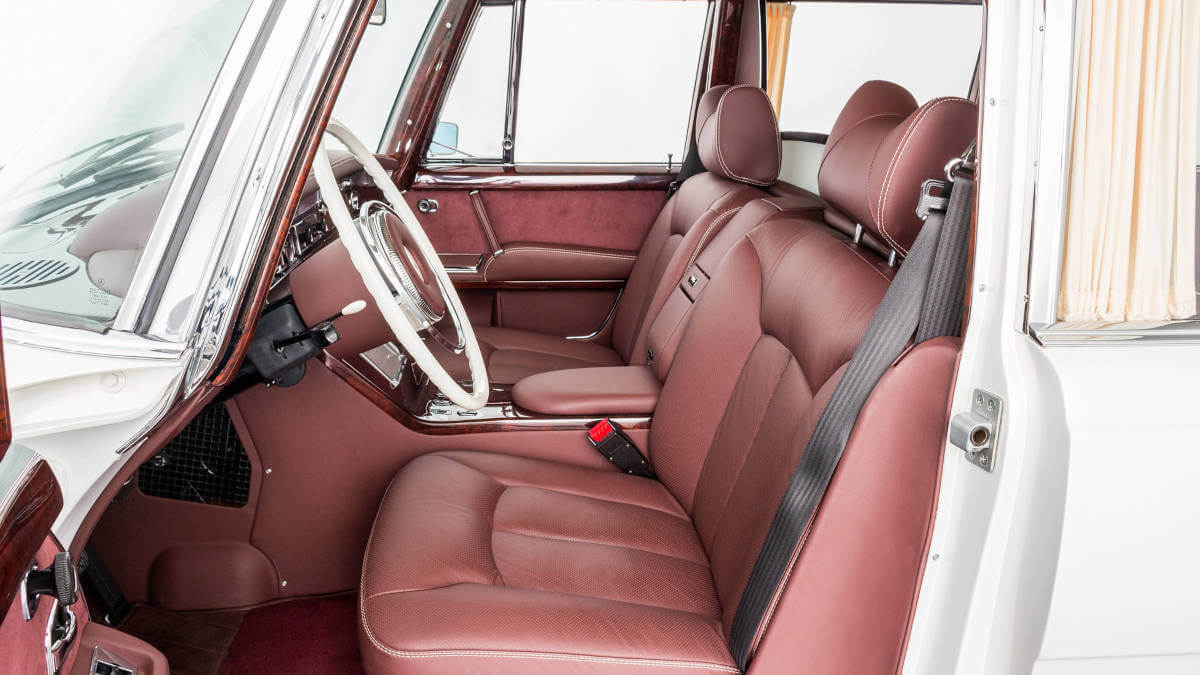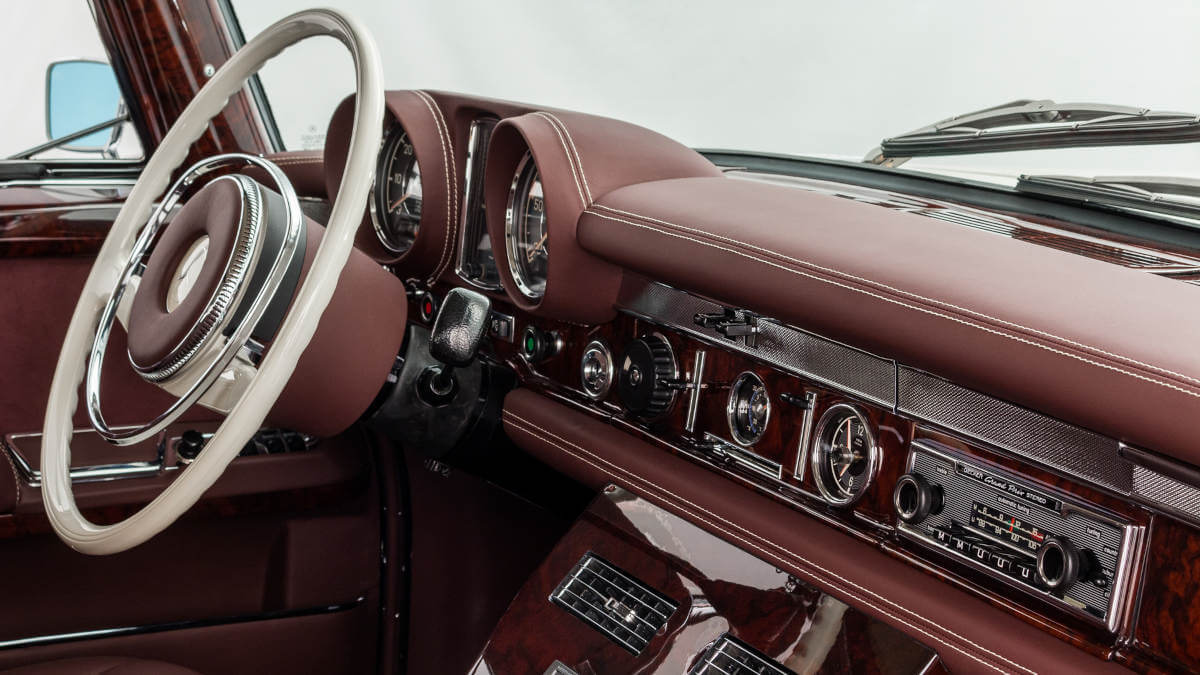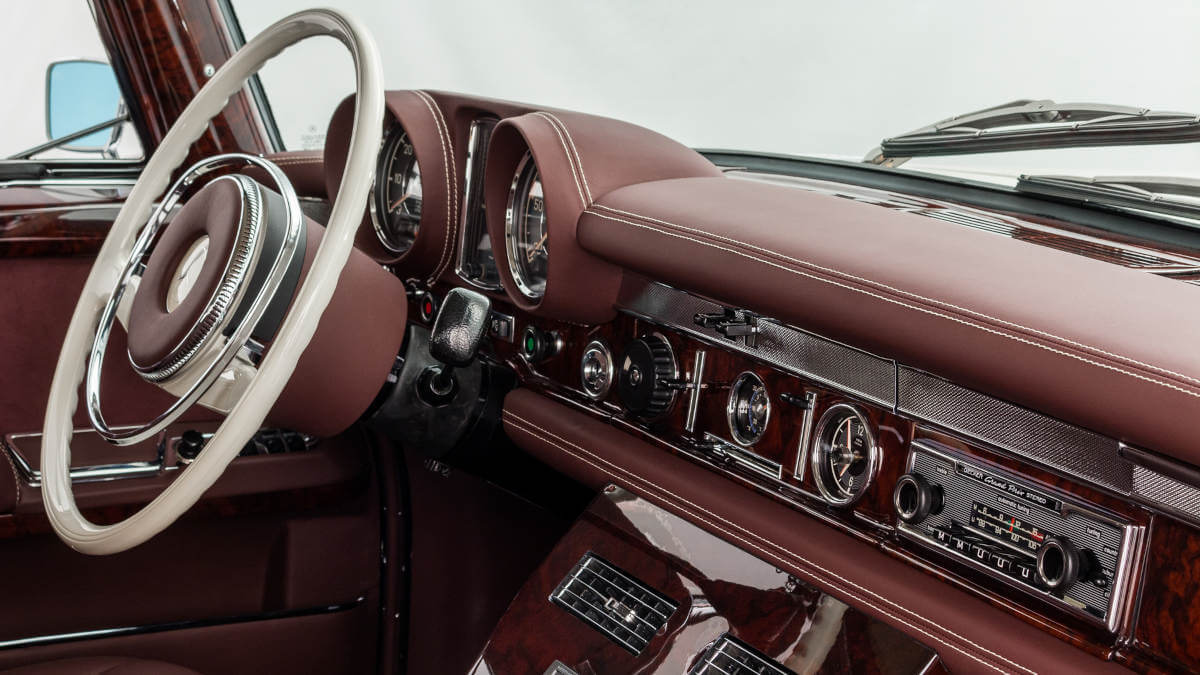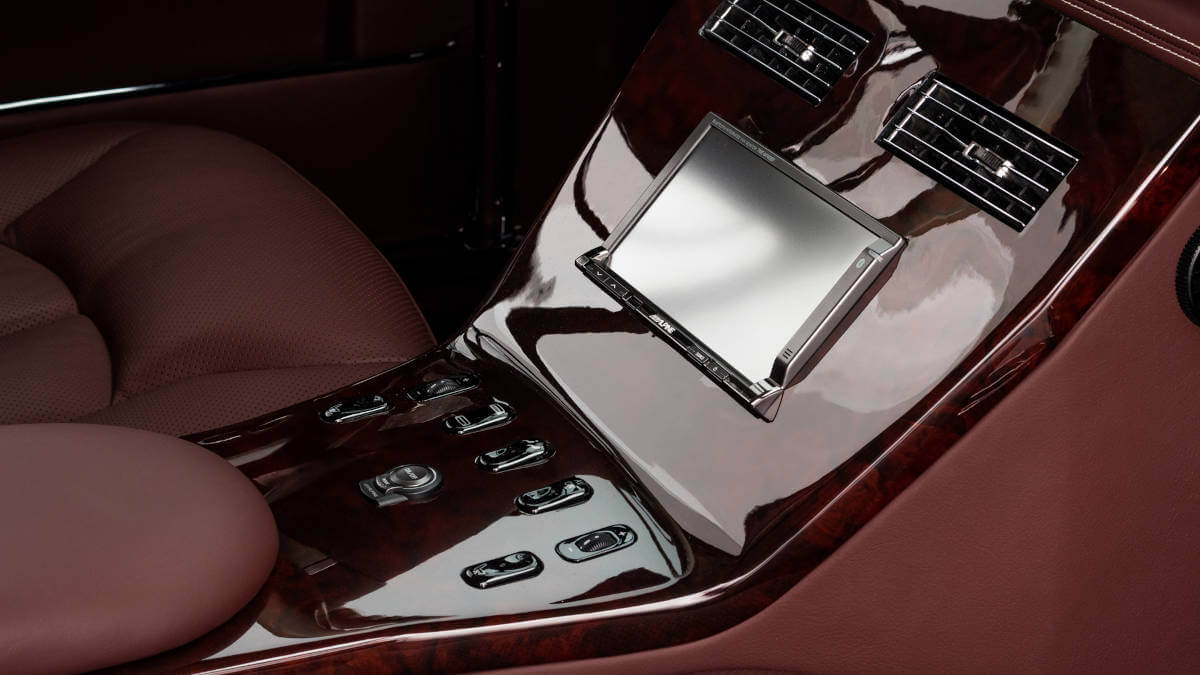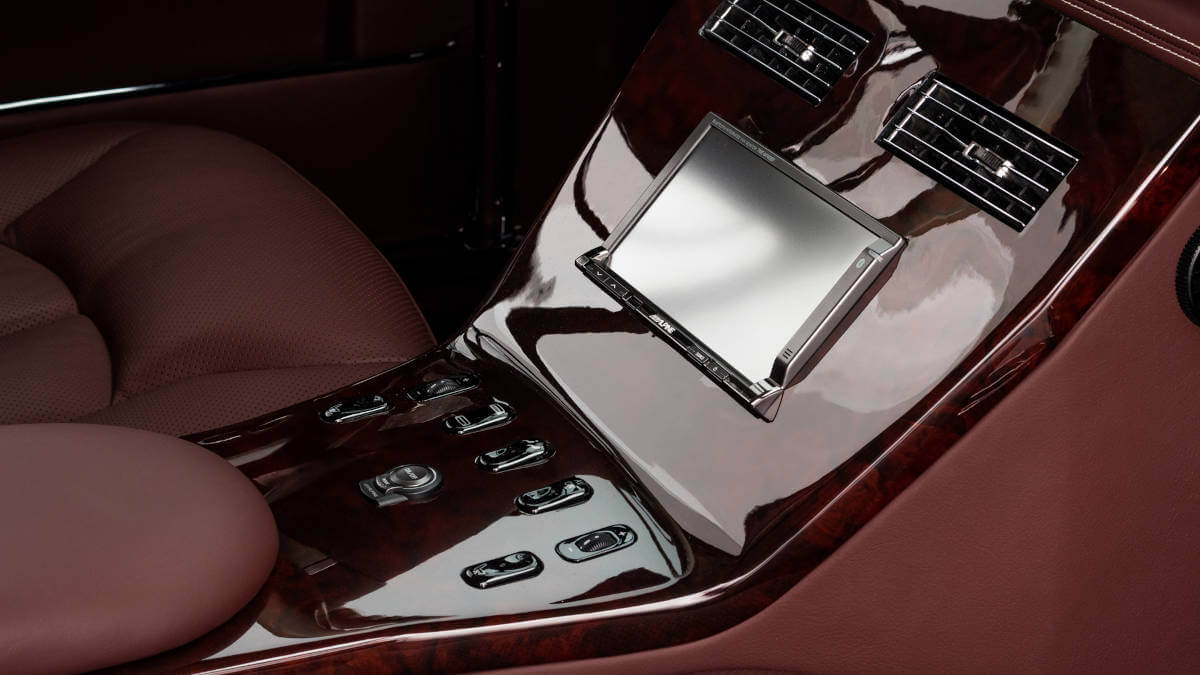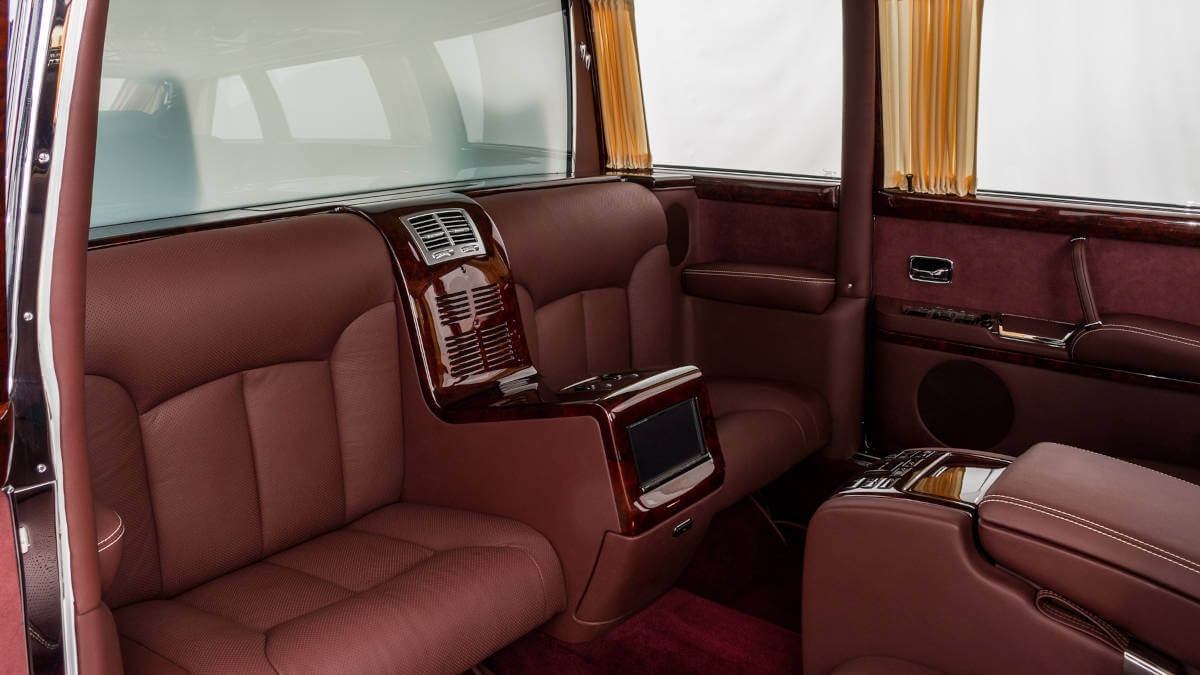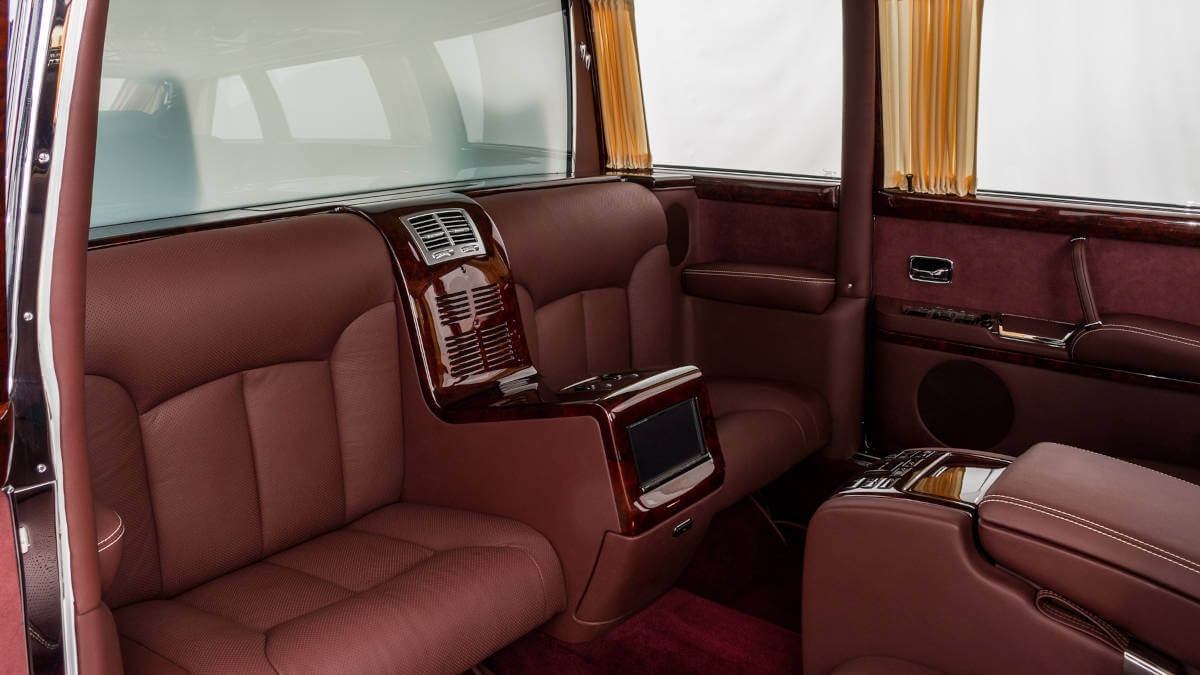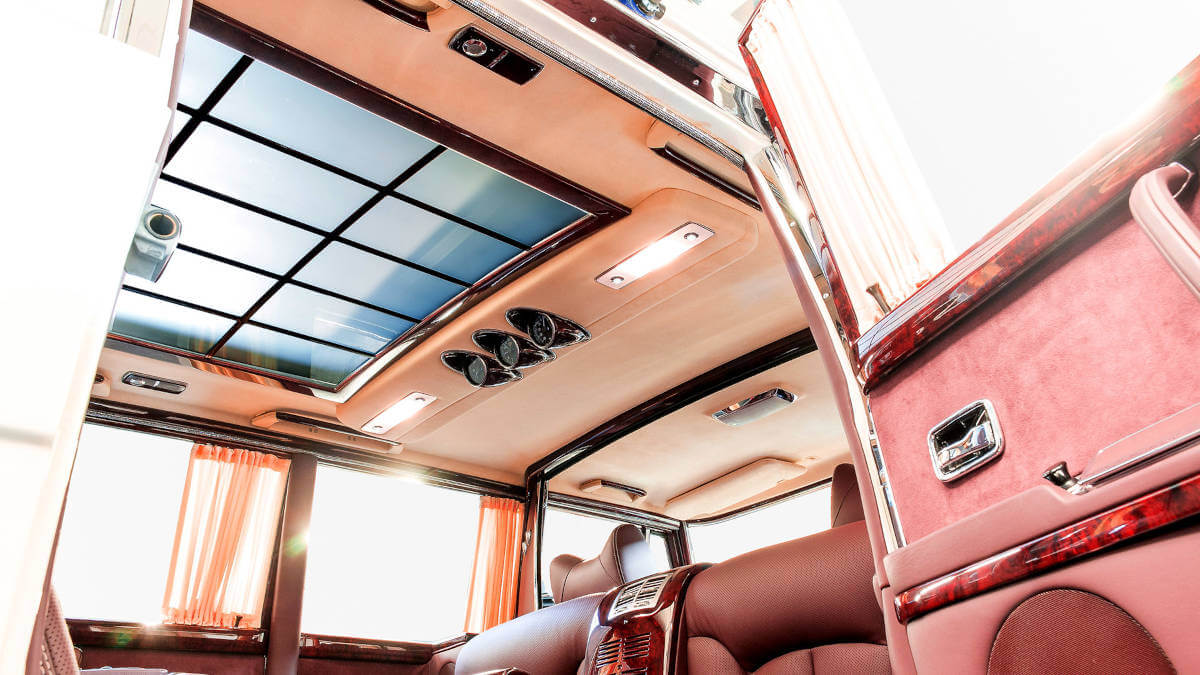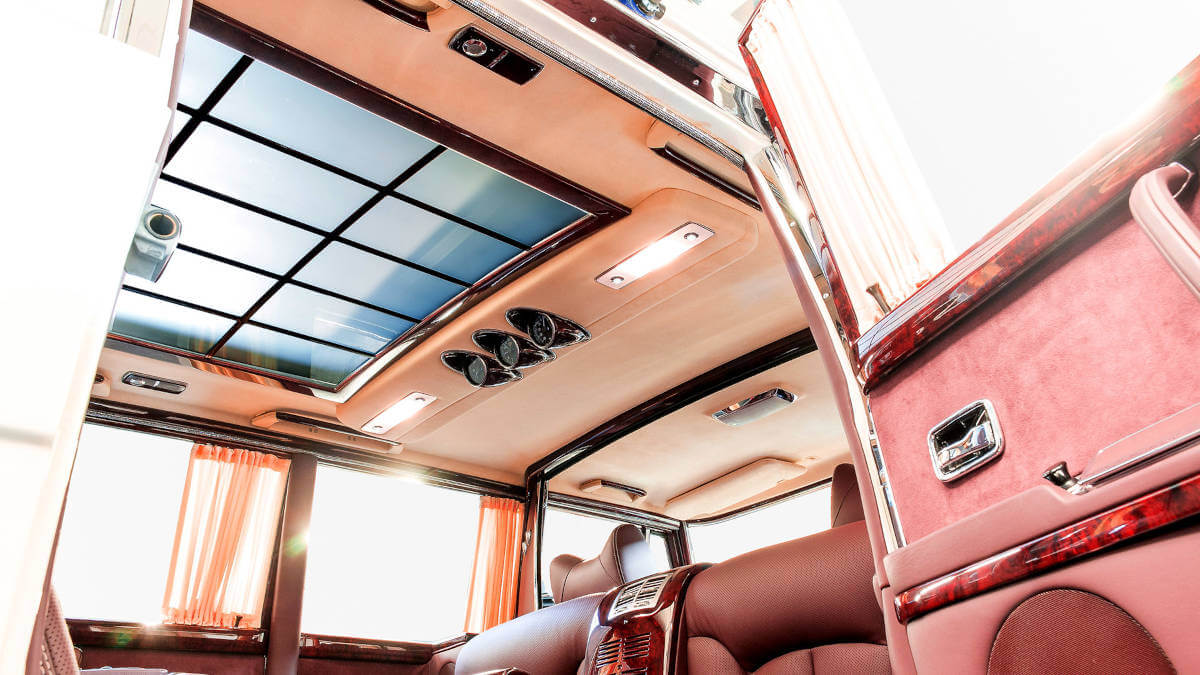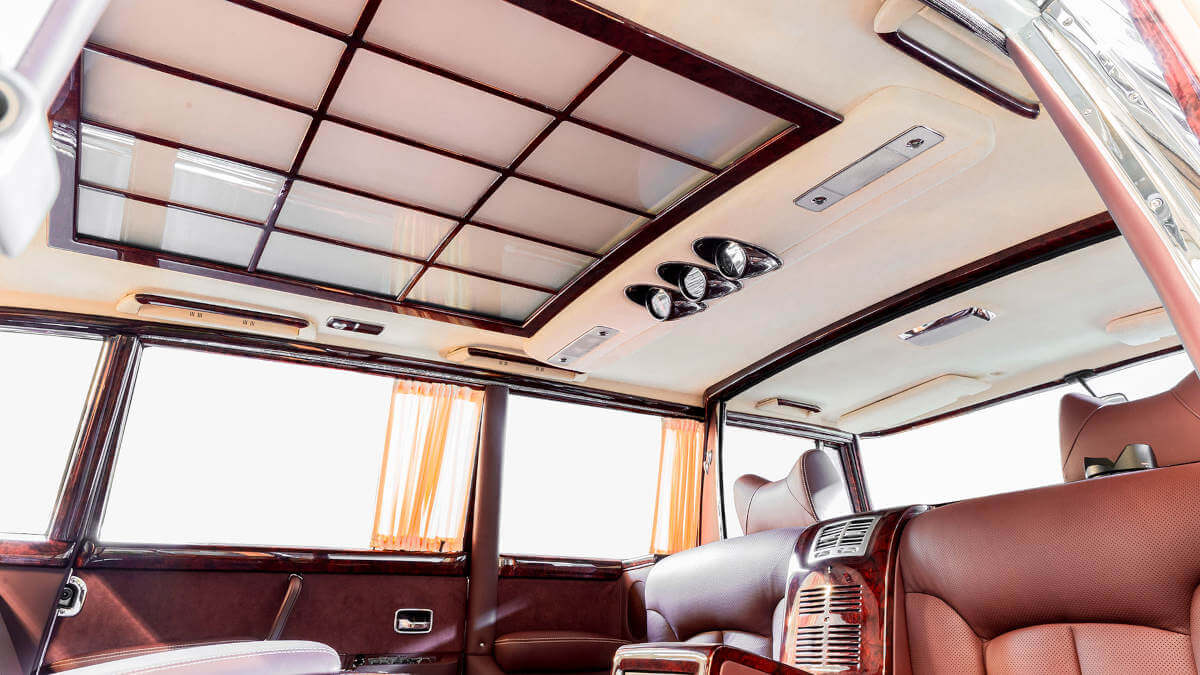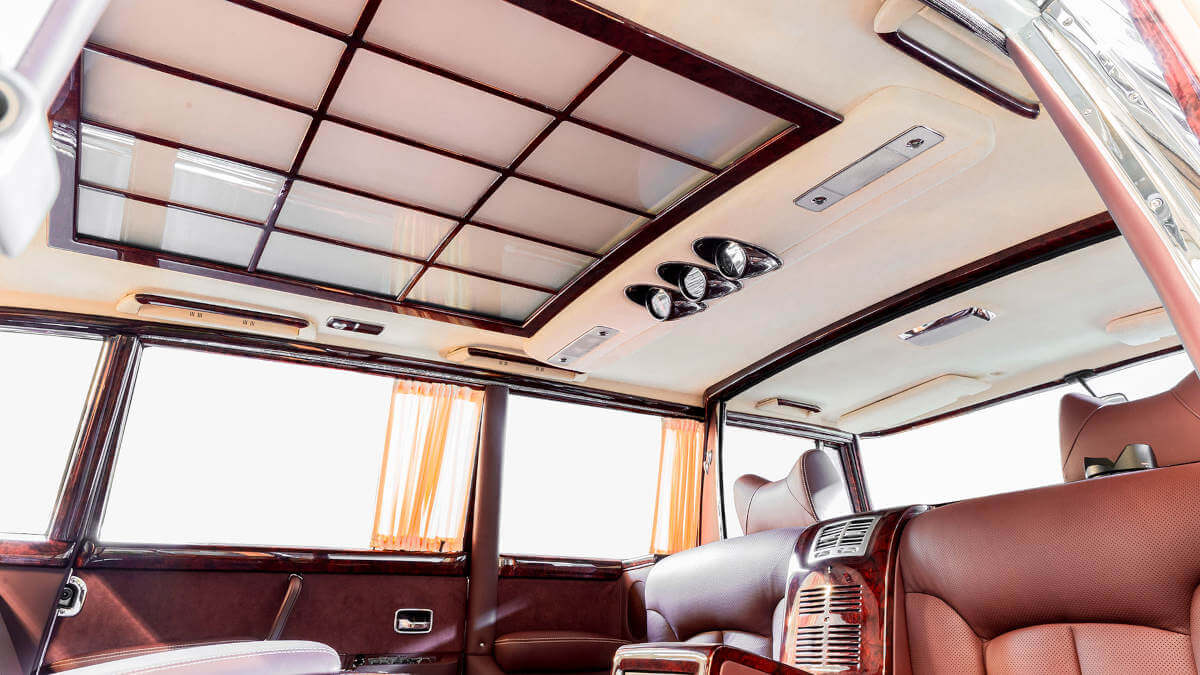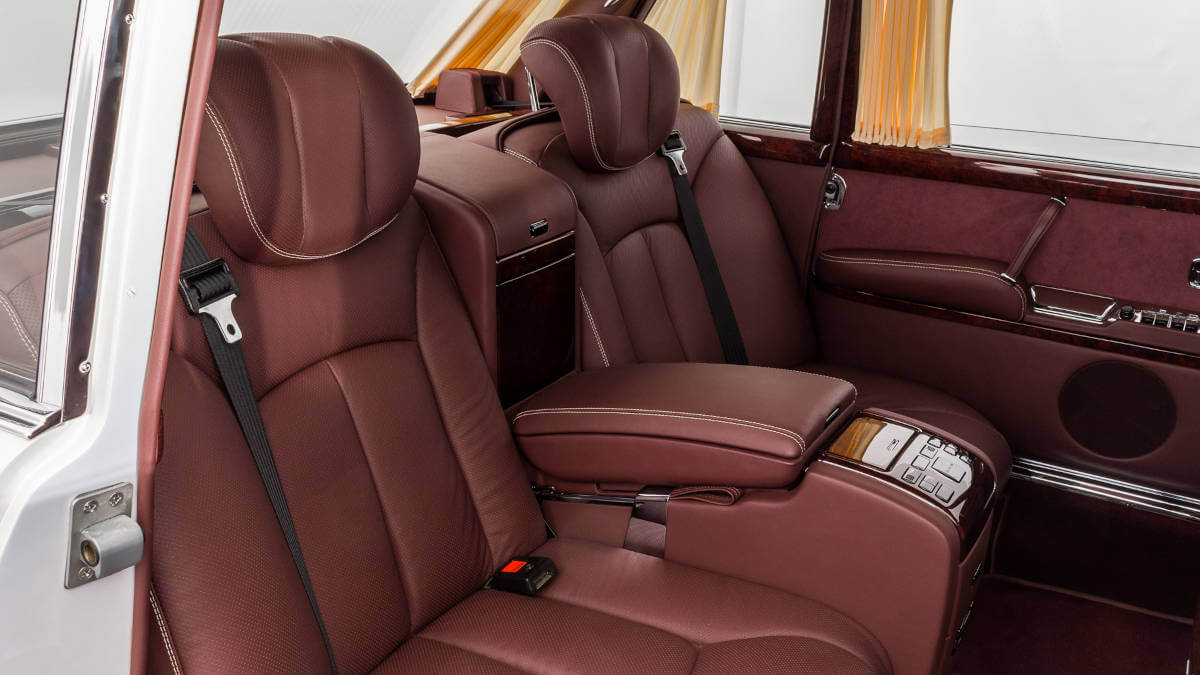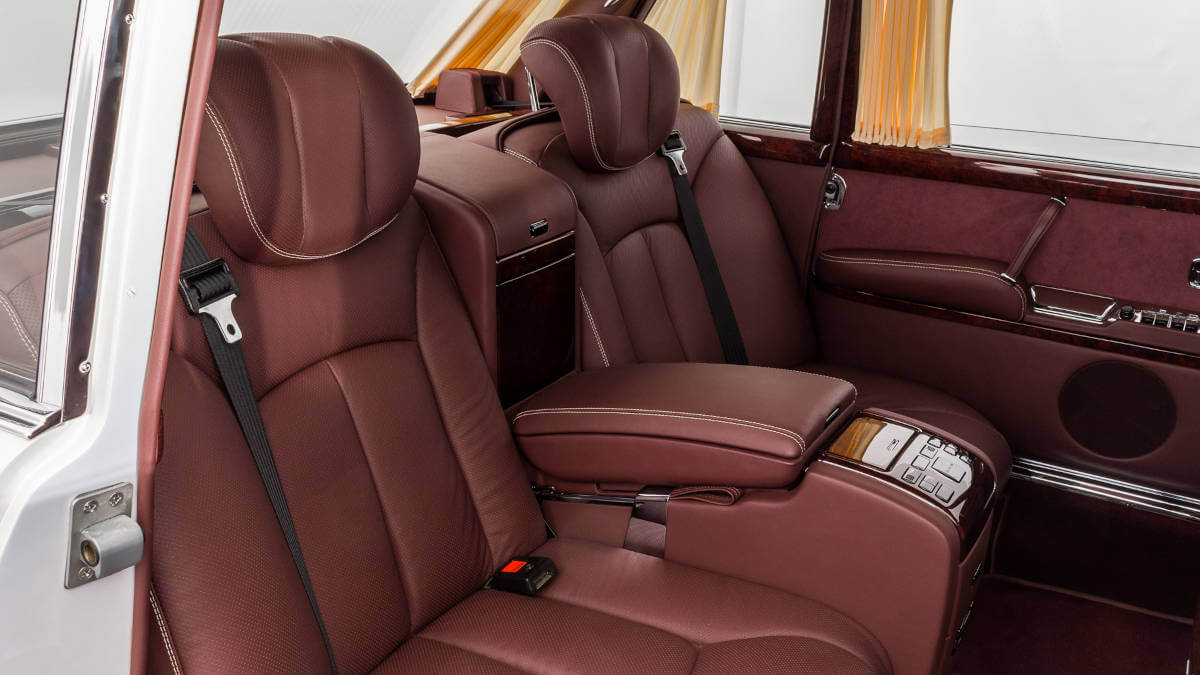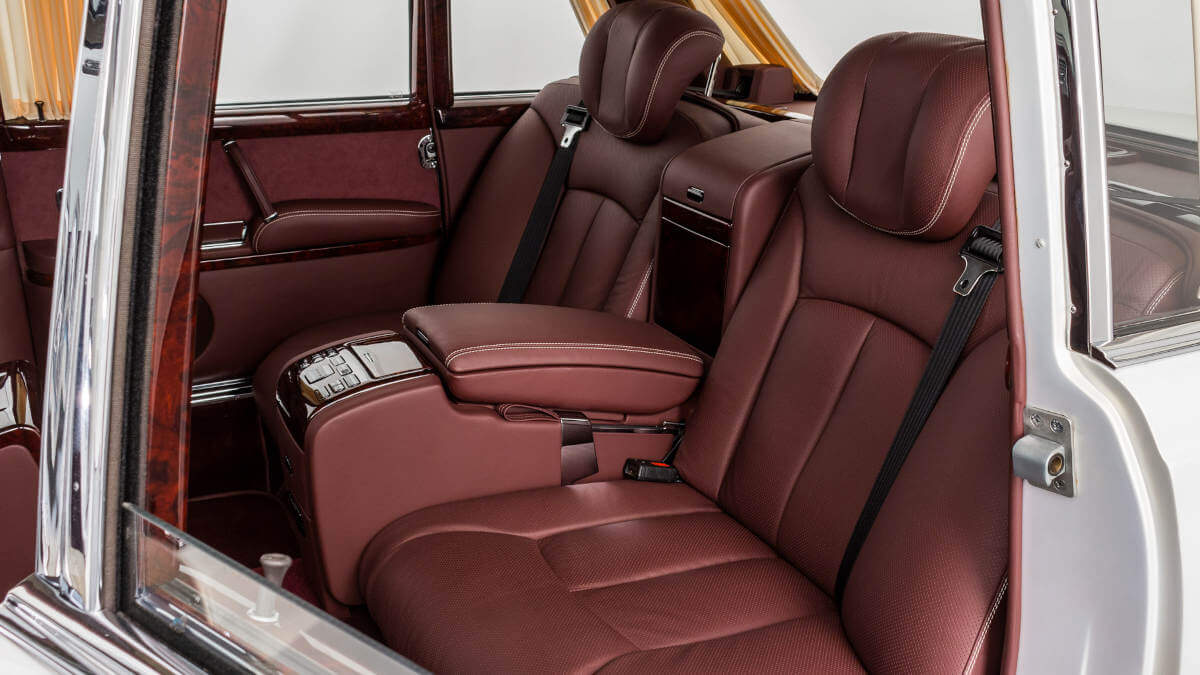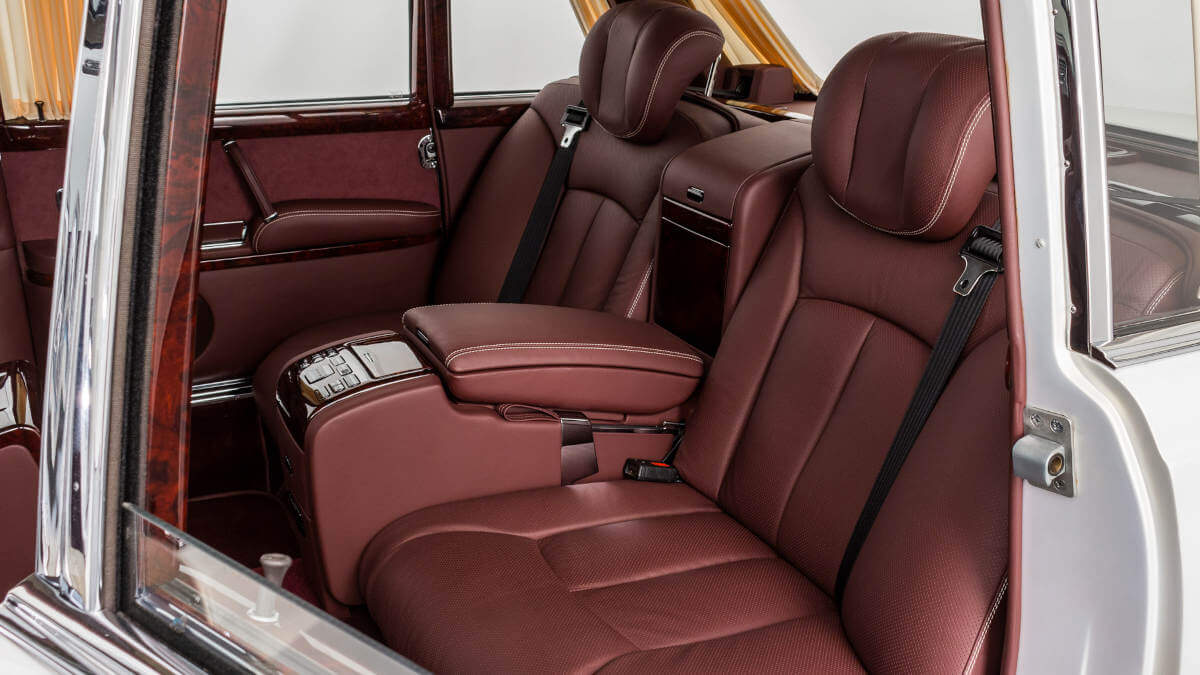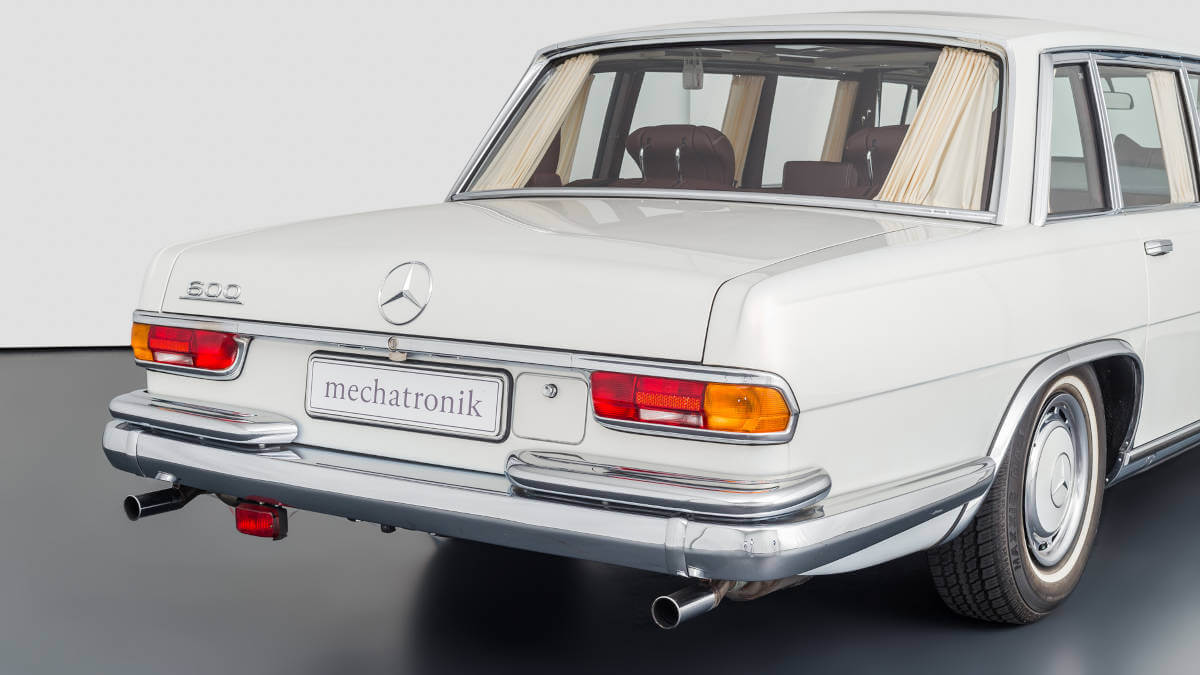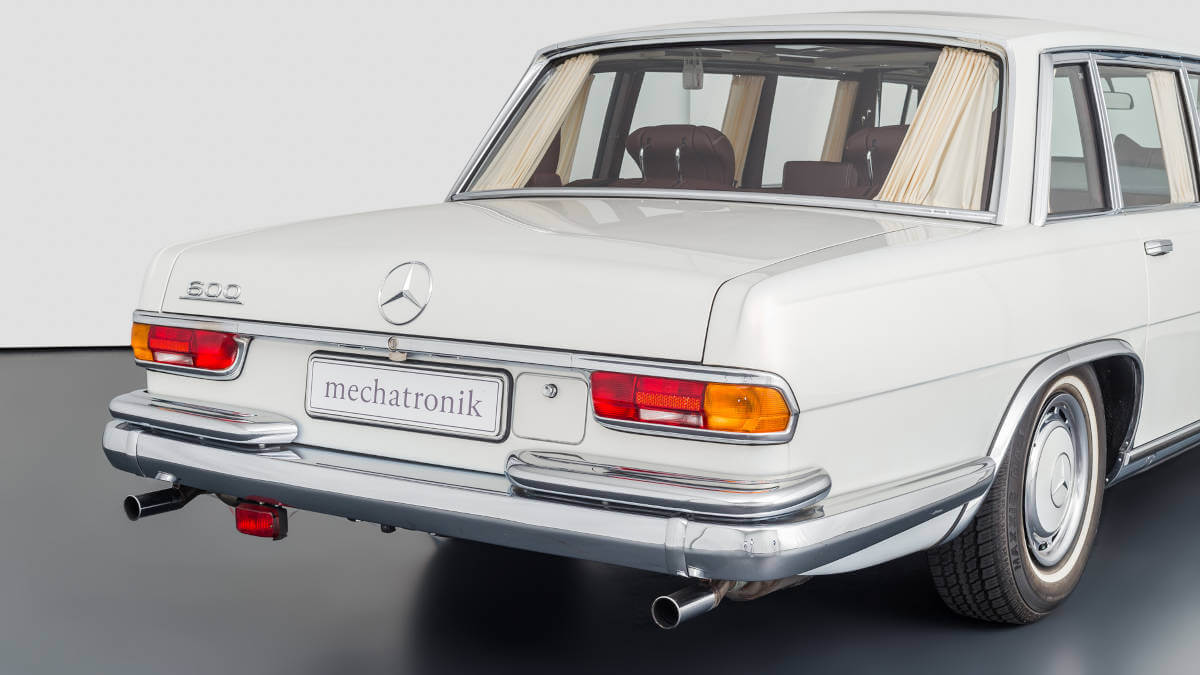 Pullman version remained rare
Many of the 600's comfort features worked hydraulically. In addition to the power steering, these included the automatically closing trunk lid and the power windows. The front and rear seats could be adjusted and the heating and ventilation was controlled electronically. In addition to a short sedan with a wheelbase of 3.2 meters, Mercedes-Benz also offered the Pullman version, which was 700 millimeters longer. The latter was available either with a fixed roof or with a fabric hood over the rear passengers as a Landaulet. A total of 2,723 examples of the 600 were produced up to 1981, 2,190 of them with a short wheelbase. The Pullman, which was at least 20,000 DM more expensive at the time, thus remained rare. This restomod of the Mercedes-Maybach 600 Pullman, carried out in 2007, is therefore all the more astonishing. The basic vehicle was delivered to the Lebanon in 1975, painted in "anthracite grey metallic". In 1997, the sedan arrived in Malaga, where it could be acquired ten years later by Mercedes-Benz Classic on behalf of a customer.
Conversion to the Mercedes-Maybach 600 Pullman
Complete disassembly was followed by repainting in "pearl white" at the Mercedes plant in Untertürkheim and a revision of all technical and chassis components. New and without question unique is the glass roof in the rear that can be darkened at the touch of a button. It originates from the Maybach 62, as does the retractable partition window between front and rear. A flat screen was taken from the Mercedes-Benz S 600 Pullman (W221) and installed in a specially made center console between the rear-facing front rear seats. Thanks to an Alpine infotainment system, it offers analog and digital TV reception during travel. Two separately operating navigation systems also allow rear-seat passengers to determine their location with accuracy. The two seats mounted in the direction of travel use reclining seats from the Maybach 62, with space for a cool box and folding tables between them. Mechatronik is offering this unique vehicle for just over 2.3 million euros.

Images: Mechatronik