Automotive
Mercedes-Benz 300 SL Roadster
When the Gullwing became a Roadster, Mercedes-Benz opened up completely new groups of buyers. This happened in 1957, after 1,400 units of the classic 300 SL had been built. This coupé received its characteristic gullwing doors due to the relatively high tubular frame on the side. Originally, the Swabian manufacturer had developed this sports car under the internal model code W194 only as a racing car. However, due to various successes in motorsports and the demand of the American importer Max Hoffman for a sports car for the road, it was further developed into the W198. The unusual door construction and the wide, high interior sills as well as the poorly ventilated cabin were too much for some interested customers.
Roadster with soft top and normal doors
Mercedes-Benz therefore developed a Roadster variant of the 300 SL under the model code W198 II. For this version, the tubular frame was significantly modified in the areas of the doors and the rear. In this way, both the luggage compartment and the entrance area were enlarged. The doors were conventional now and the car grew by 50 millimeters in length. Behind the passengers was a soft-top compartment with a fixed lid, under which the soft top was concealed. From the fall of 1958, a fixed hardtop was available as an optional extra from the factory and quickly became the best-selling option. In contrast to the 300 SL Coupé, the Roadster was fitted with vertically aligned headlights, which also housed the turn signals. In addition, a single-joint swing axle with compensating spring was fitted at the rear to significantly improve handling characteristics. For the final three years of production, Mercedes-Benz introduced disc brakes from March 1961 instead of the drum brakes used until then.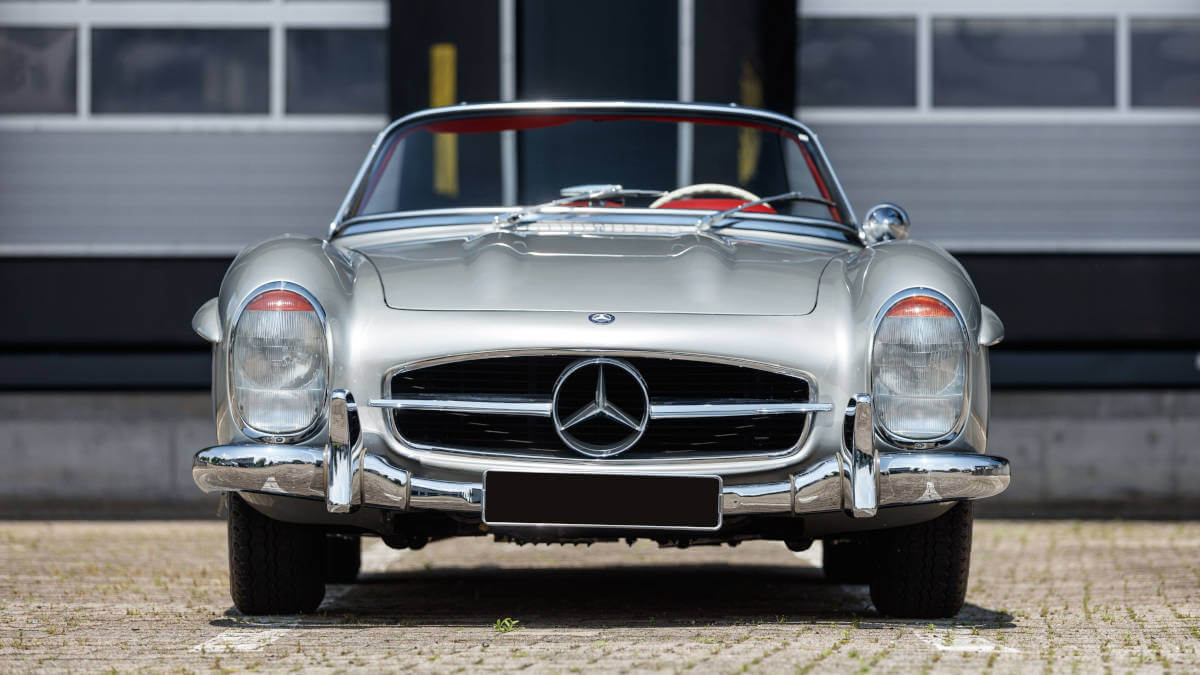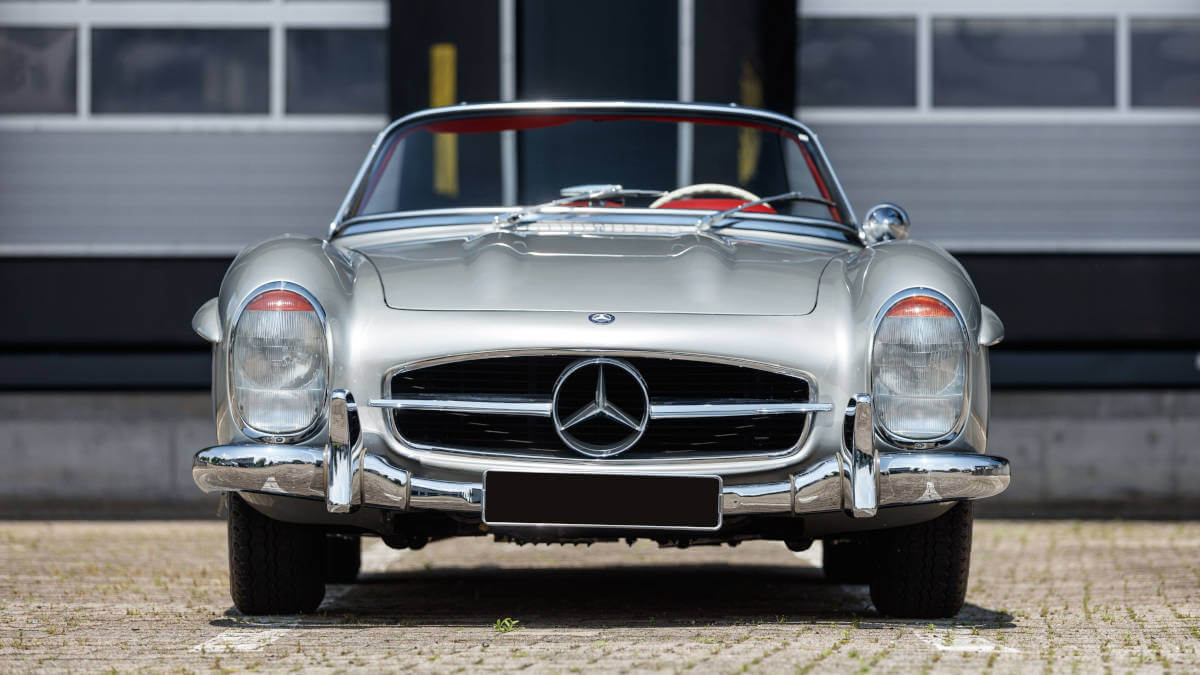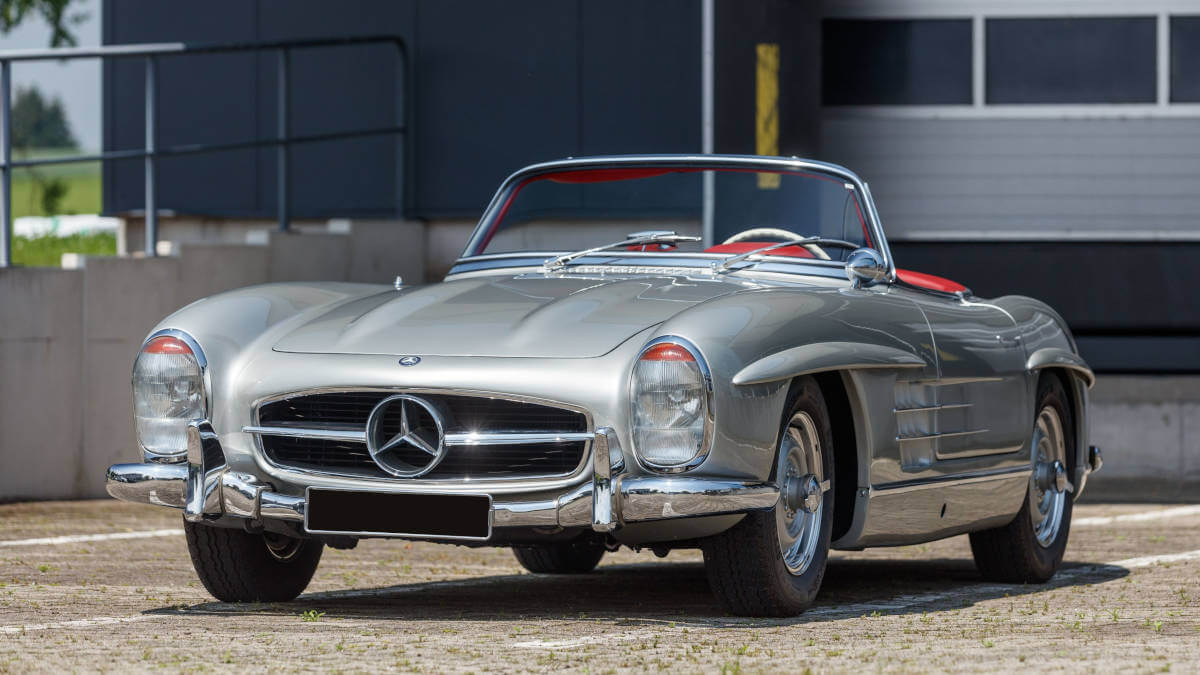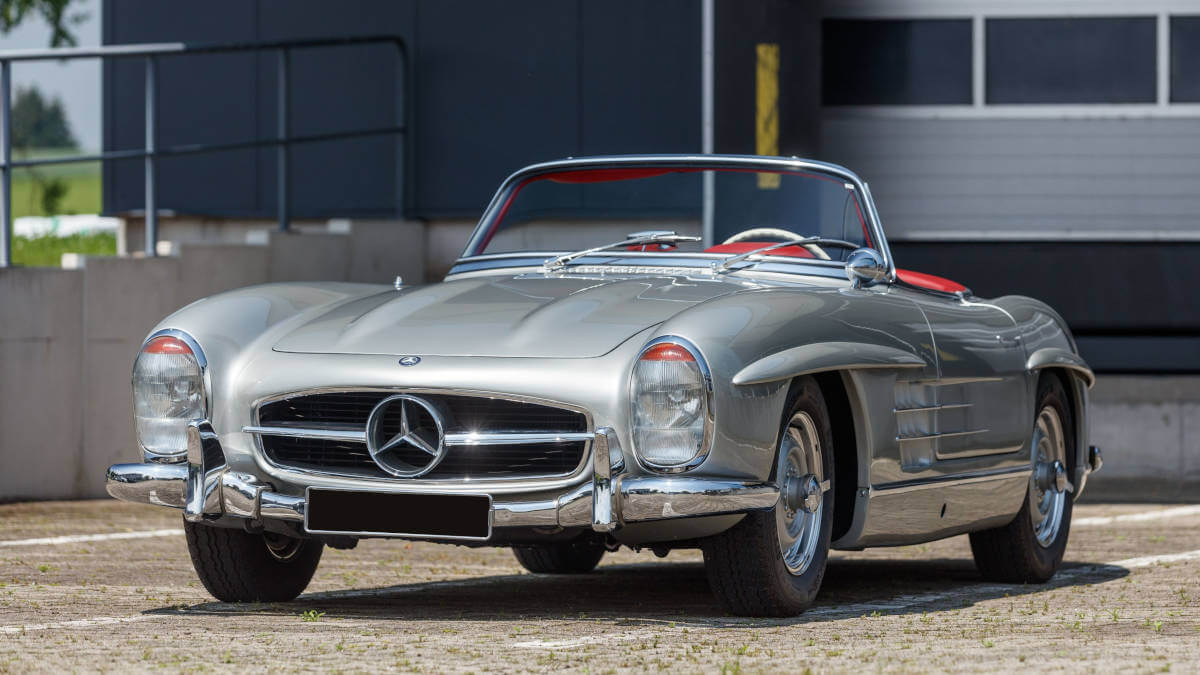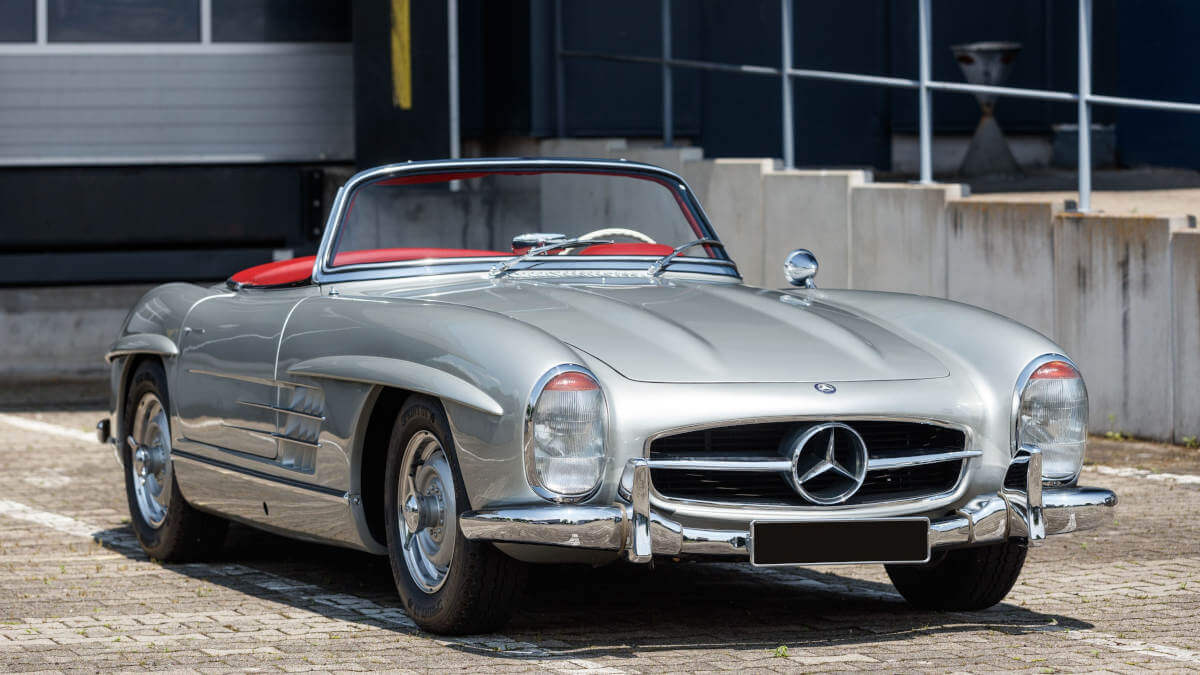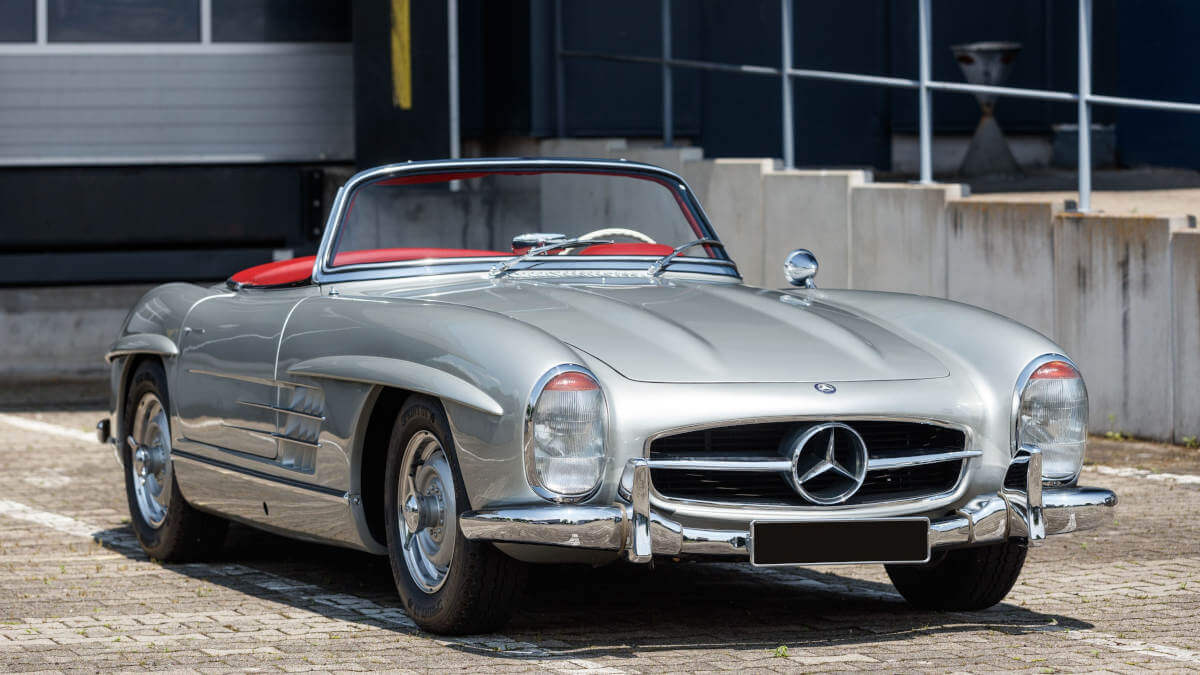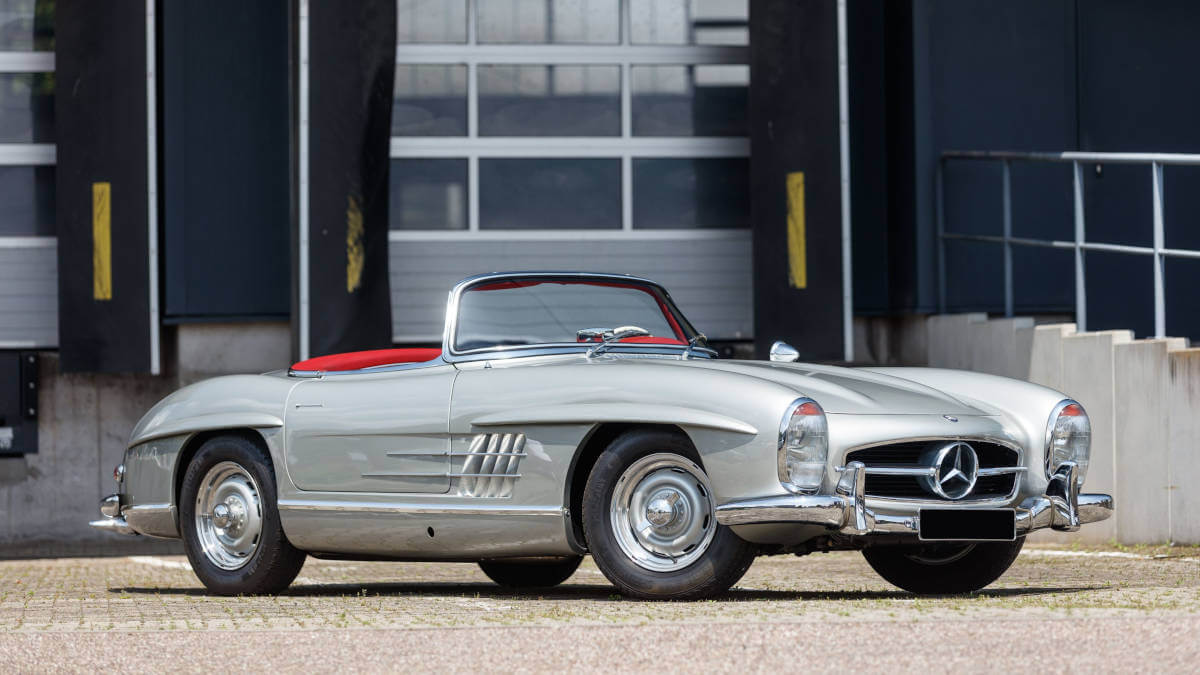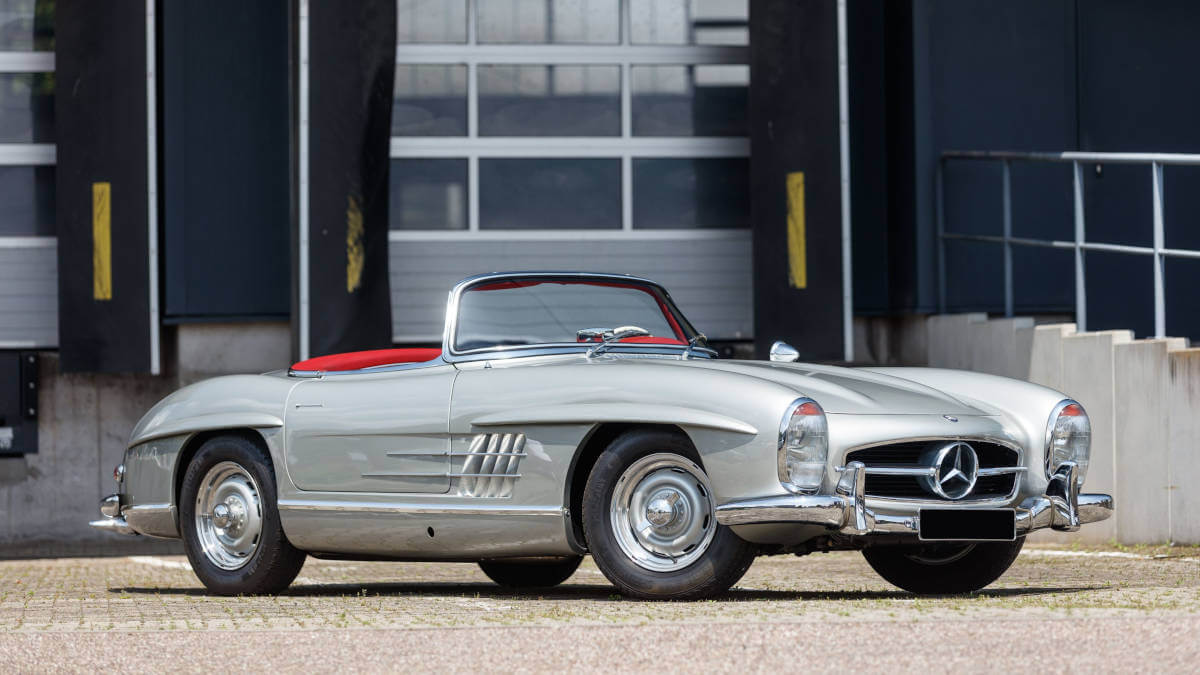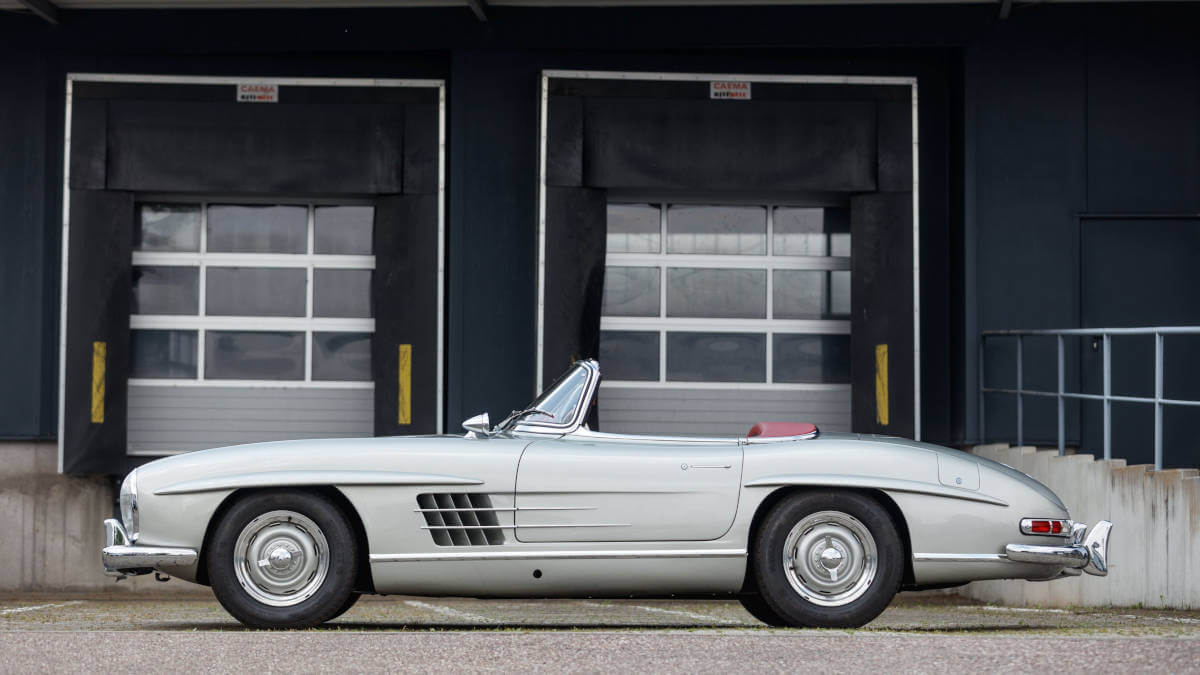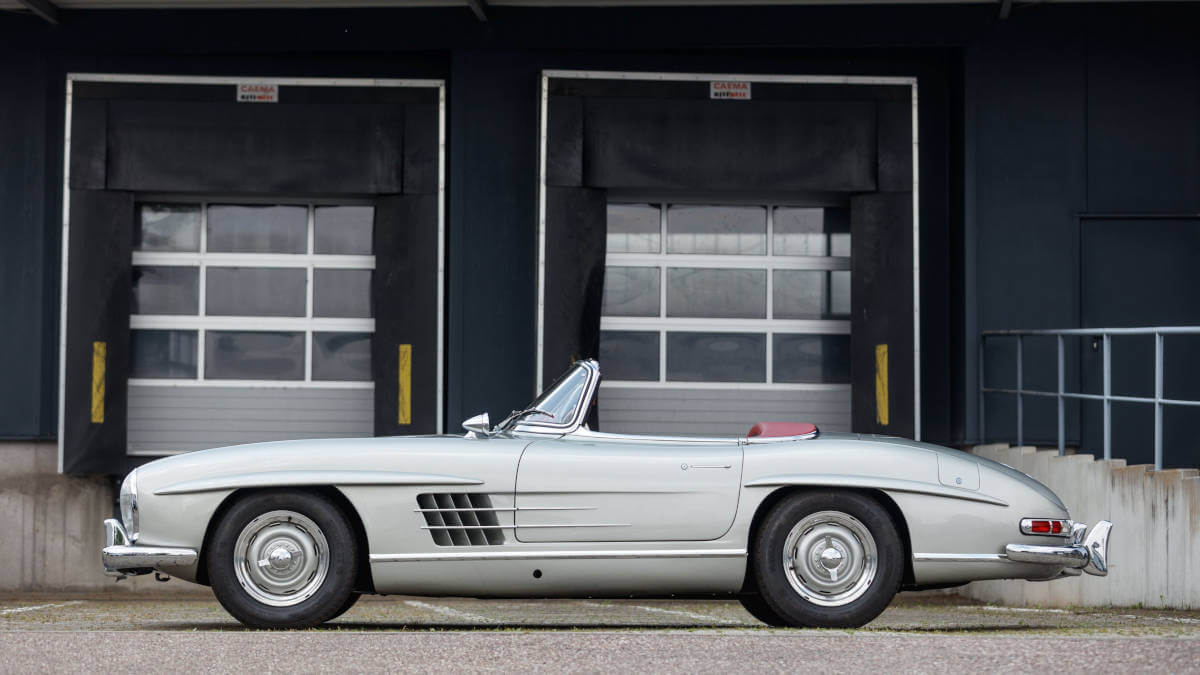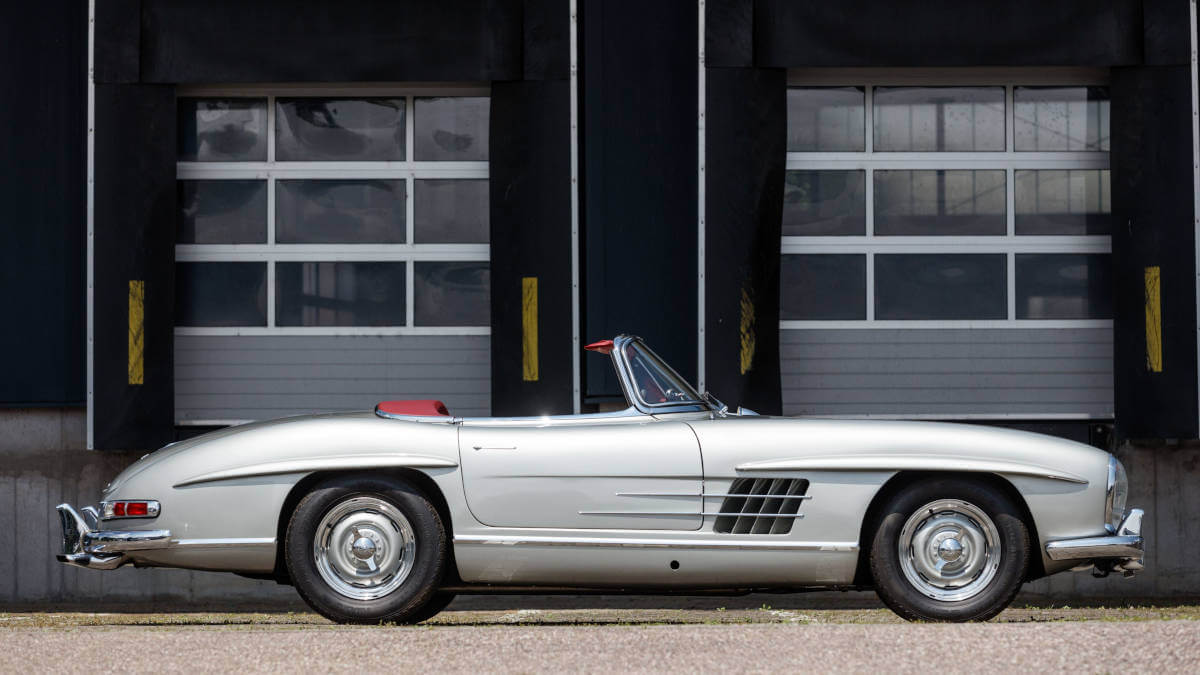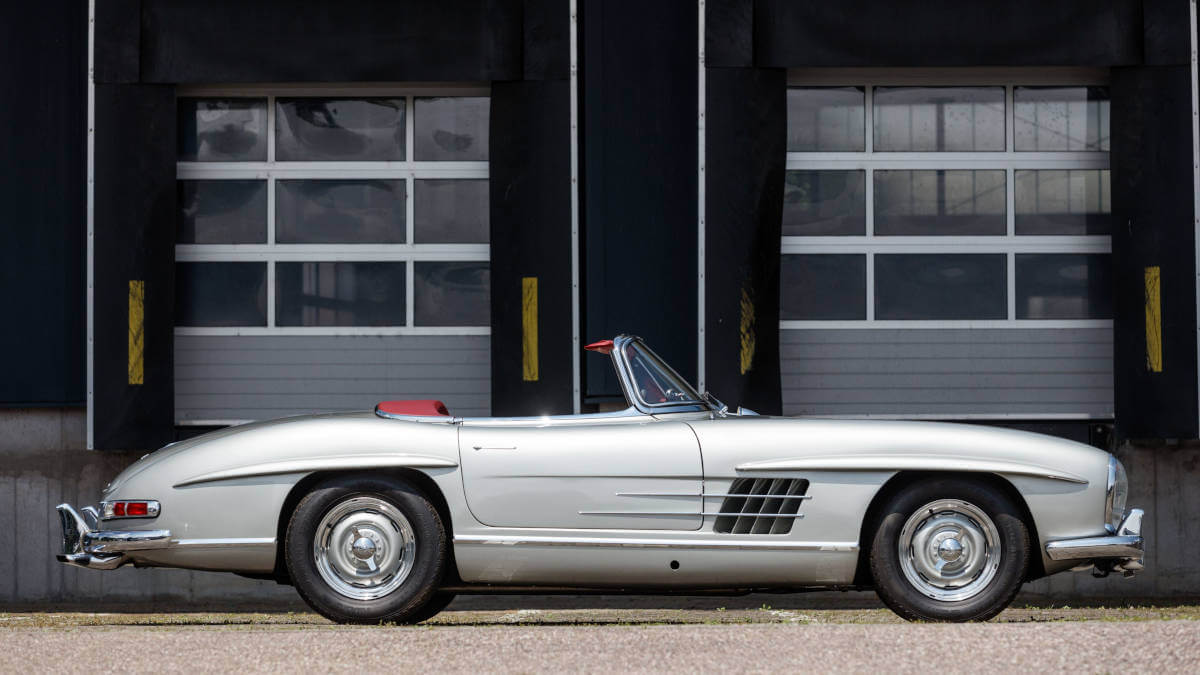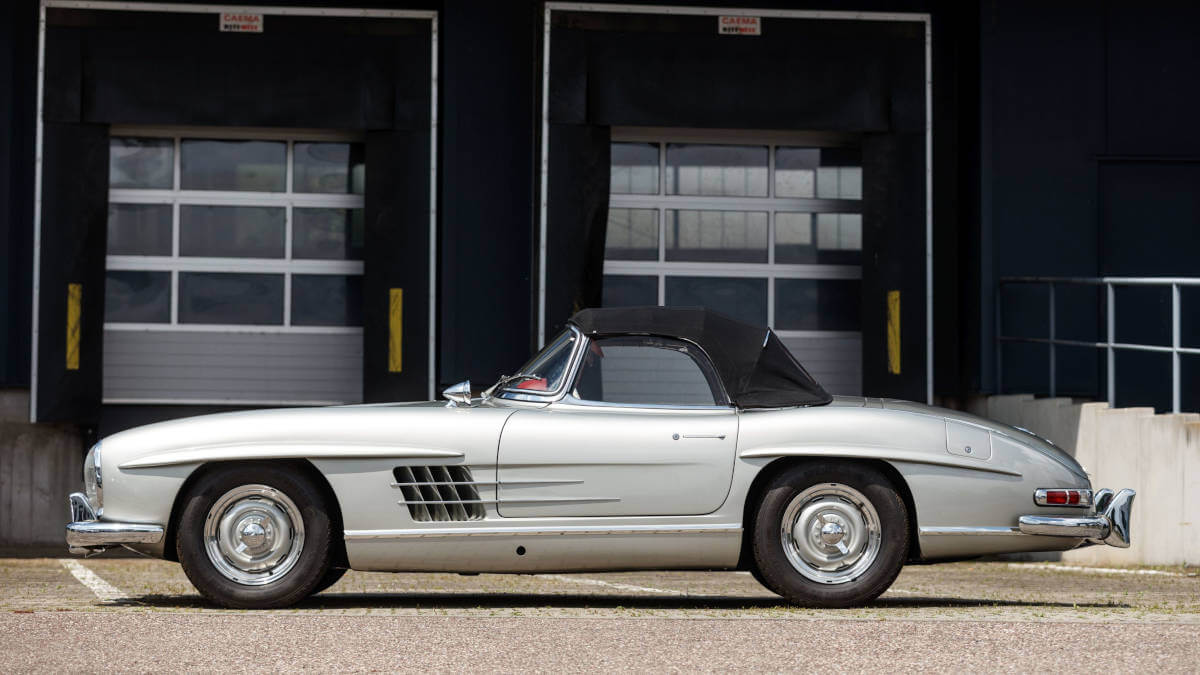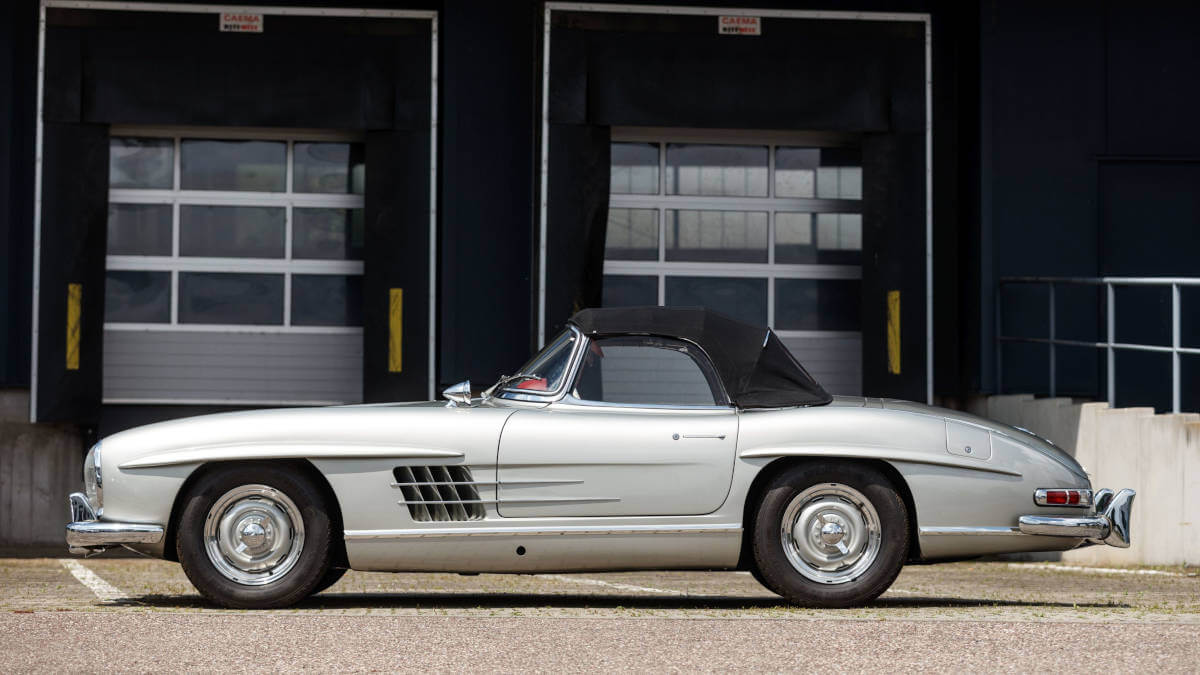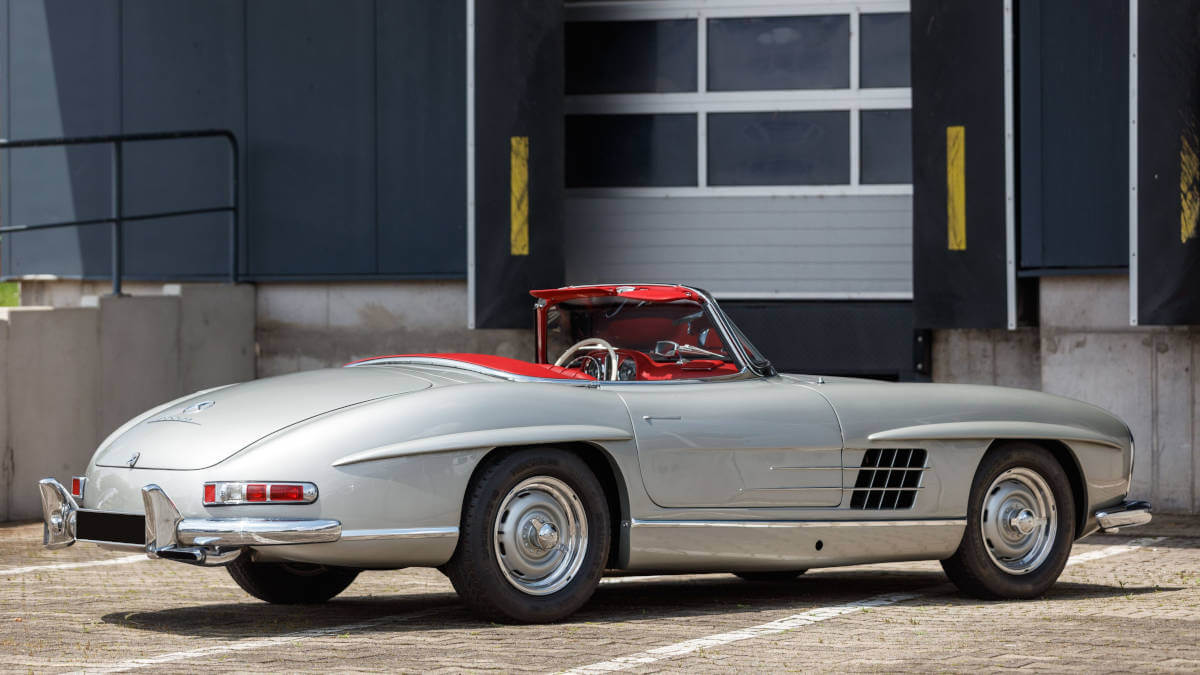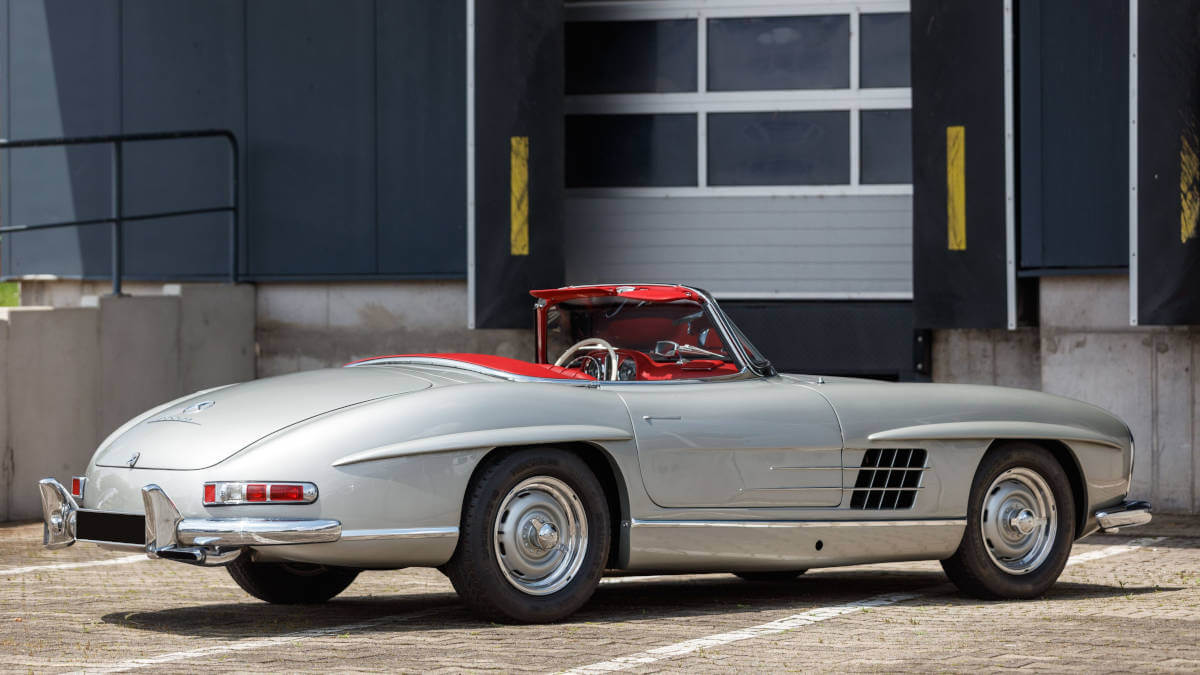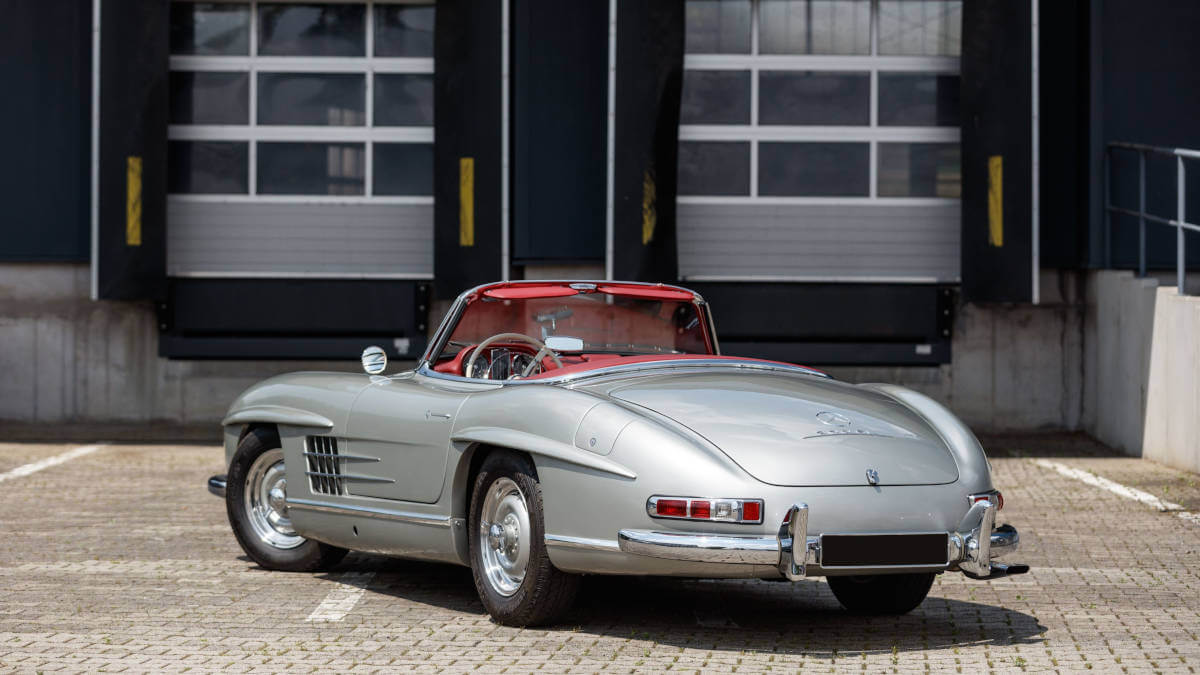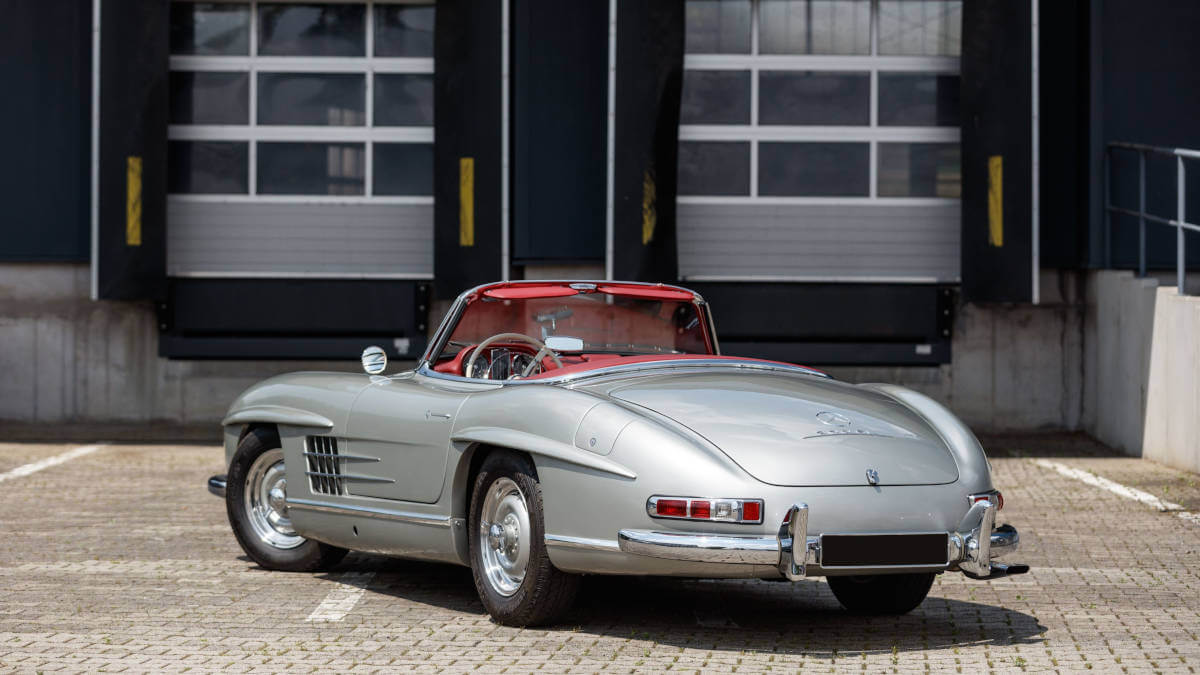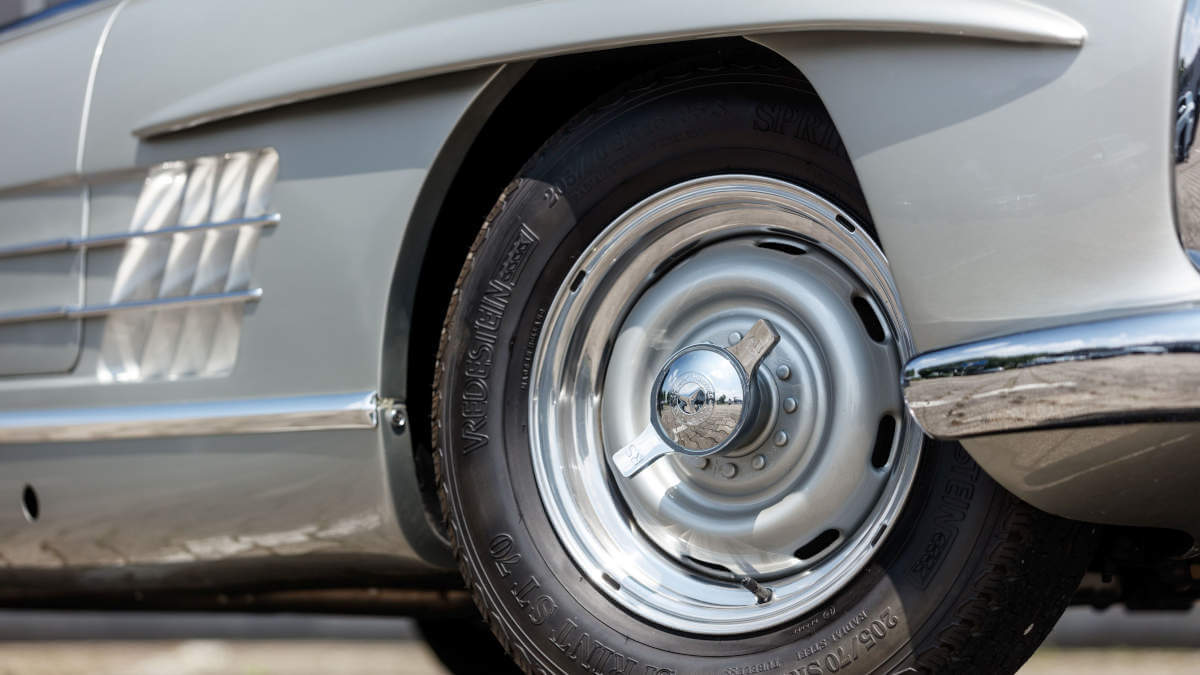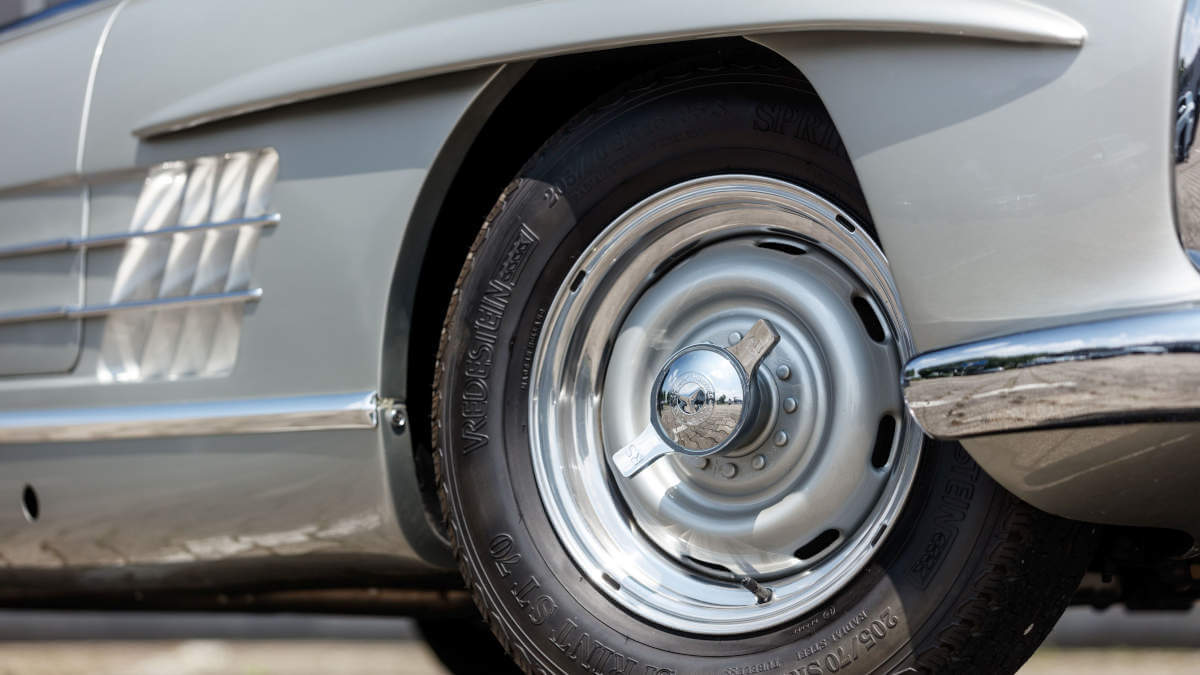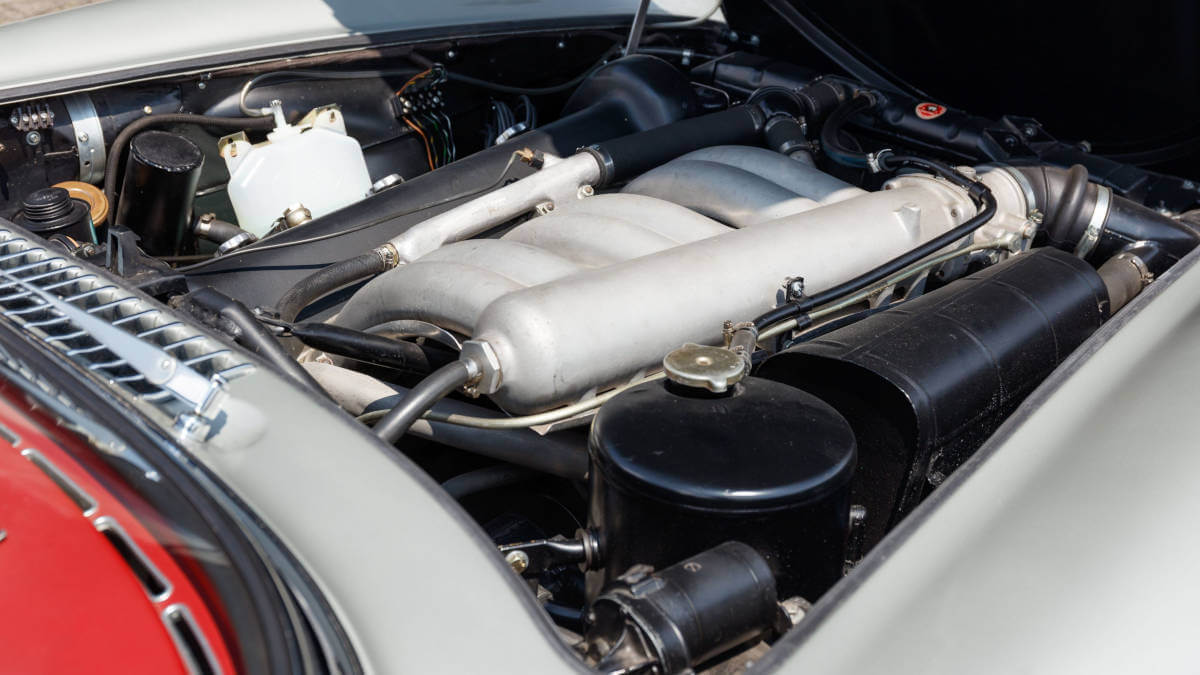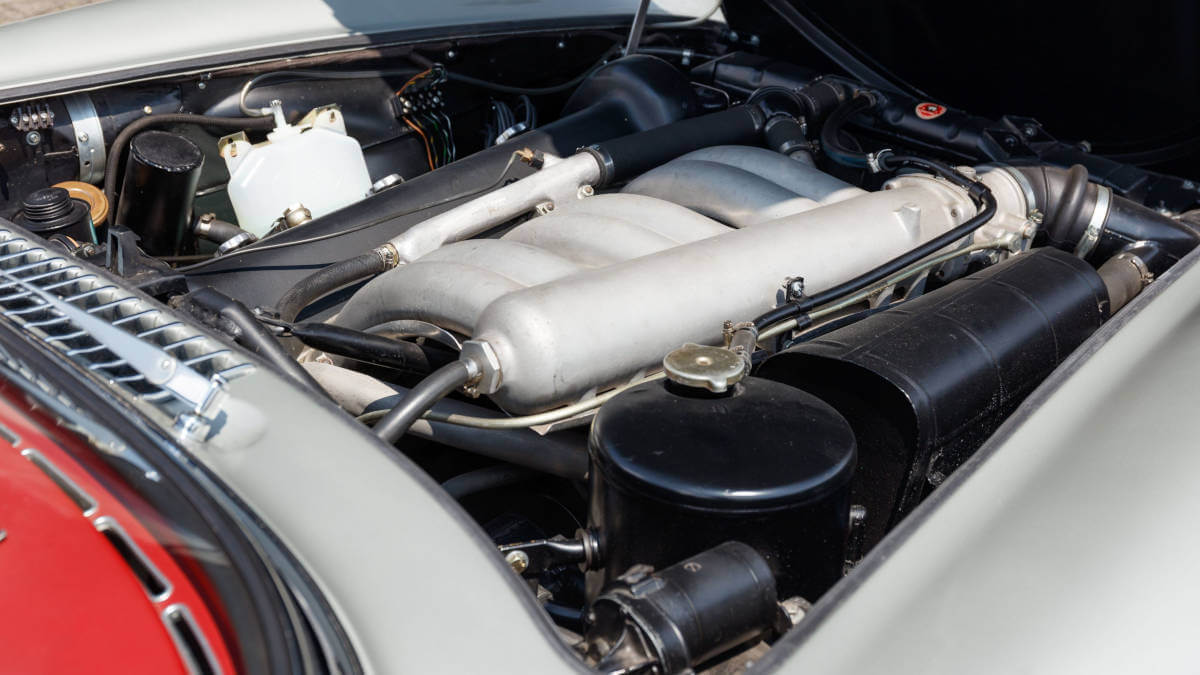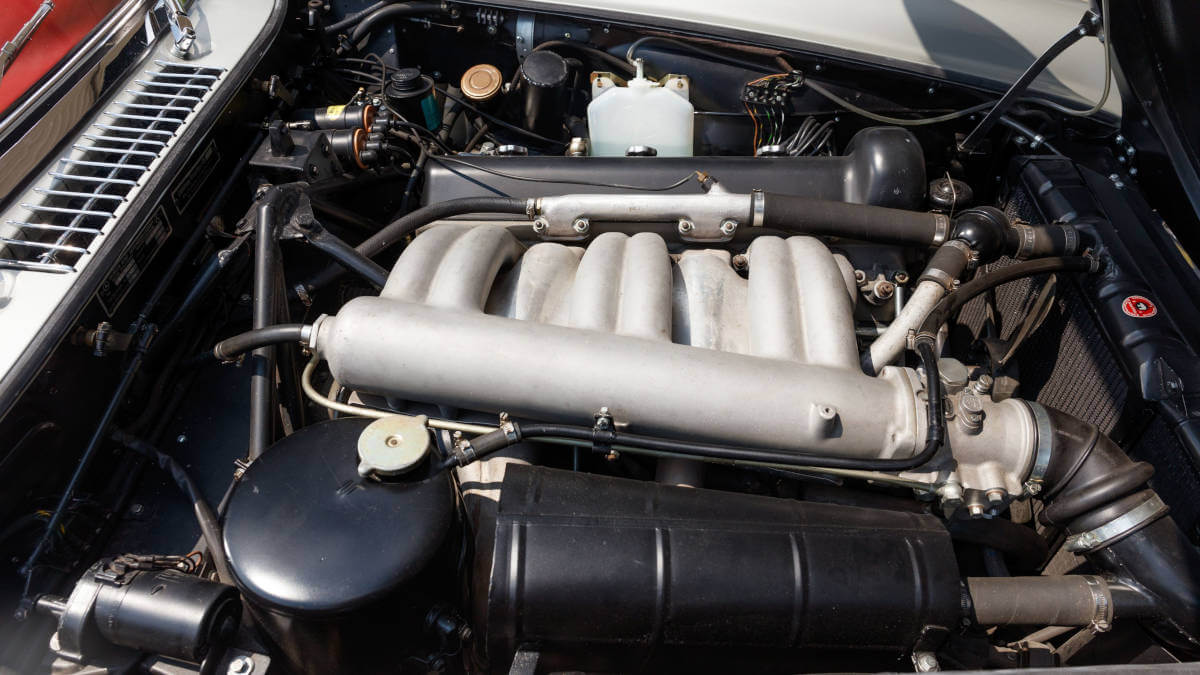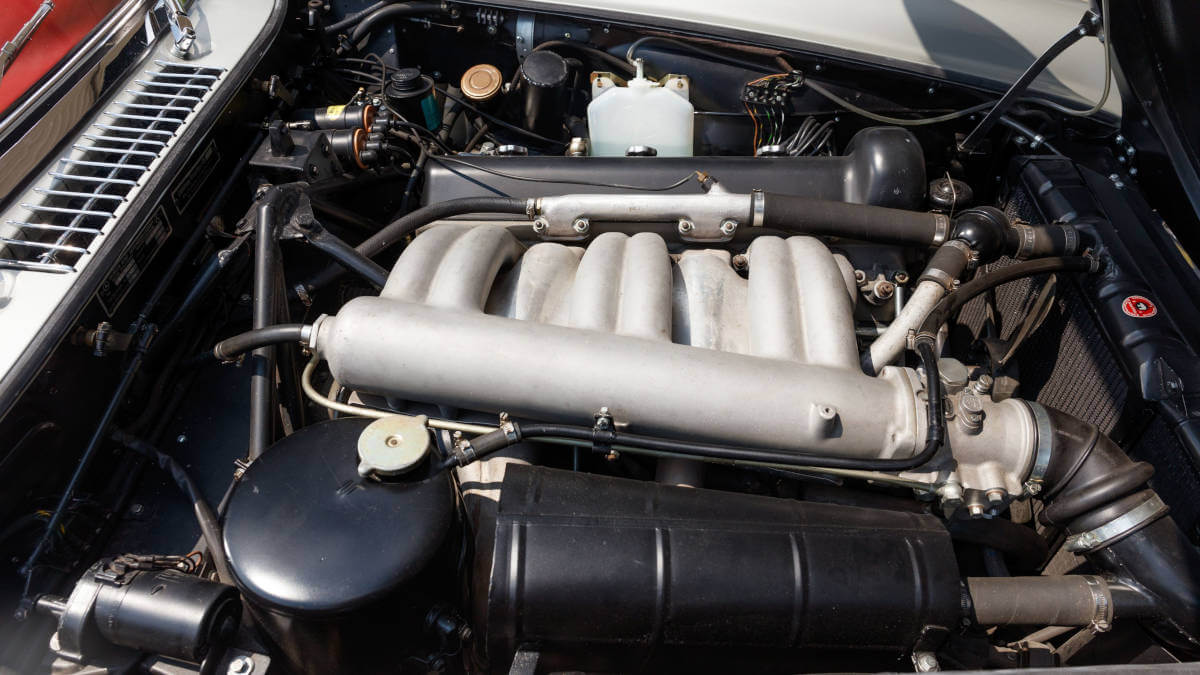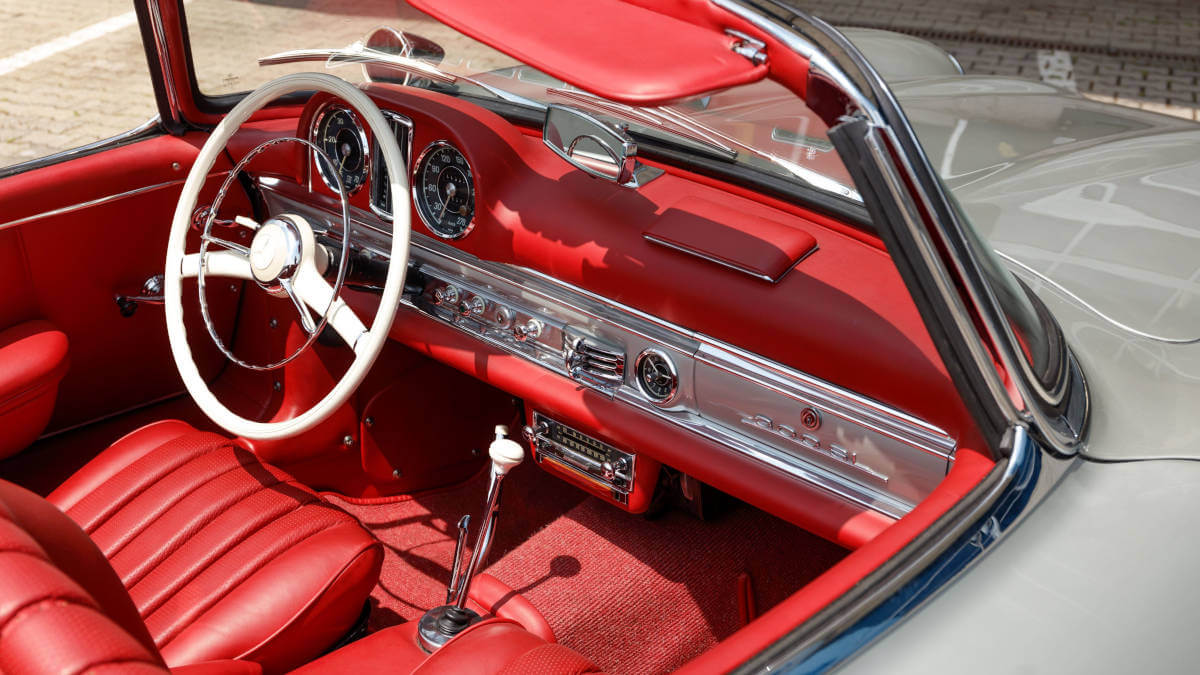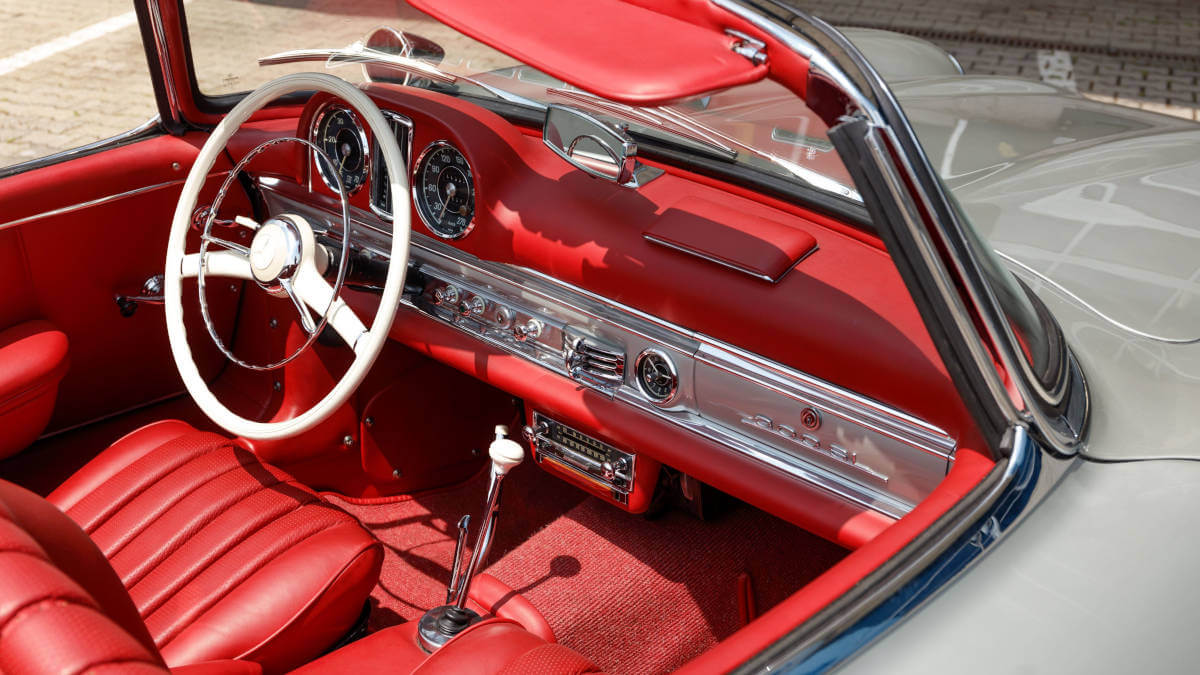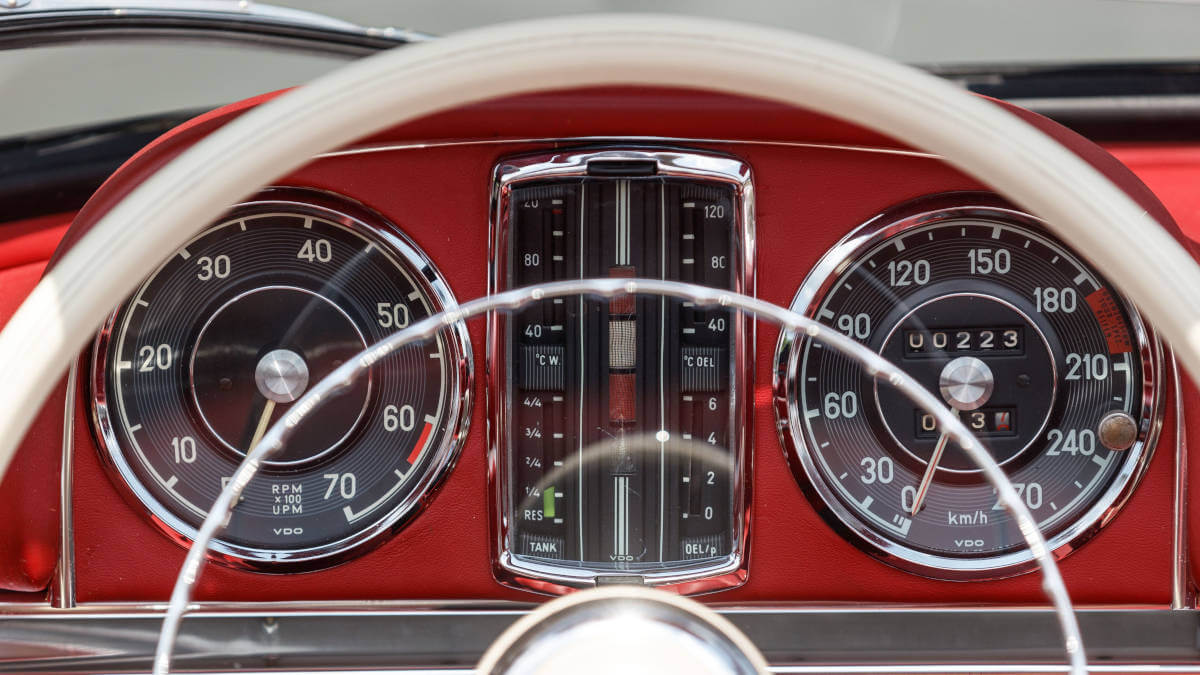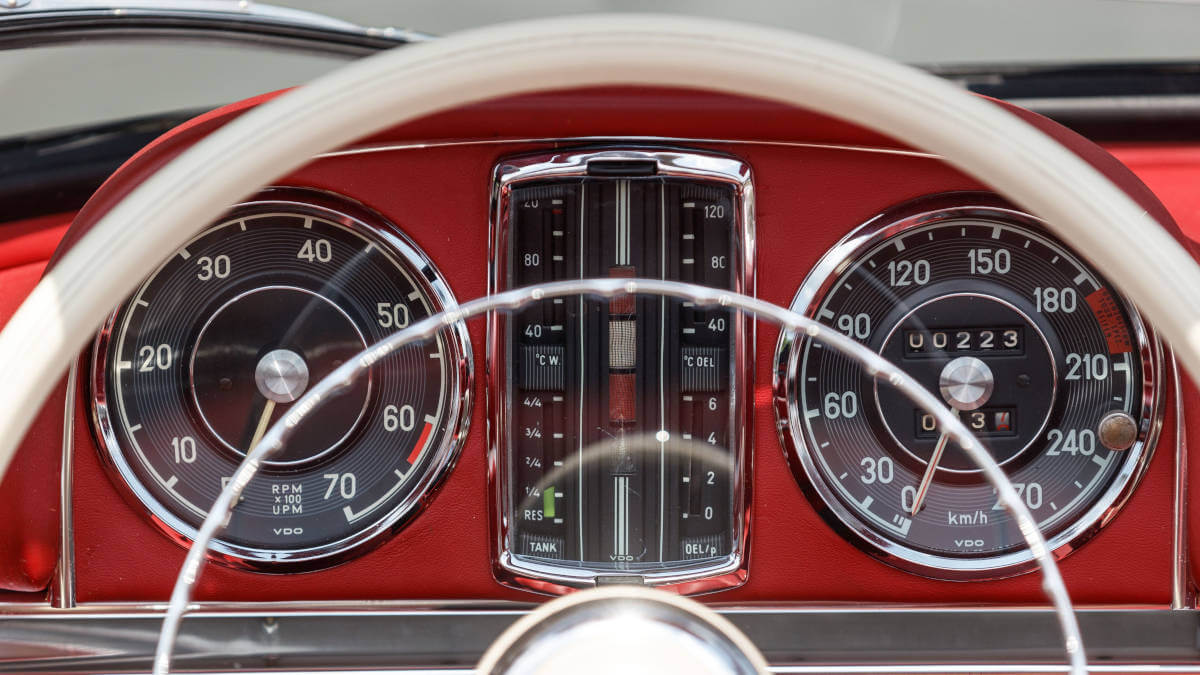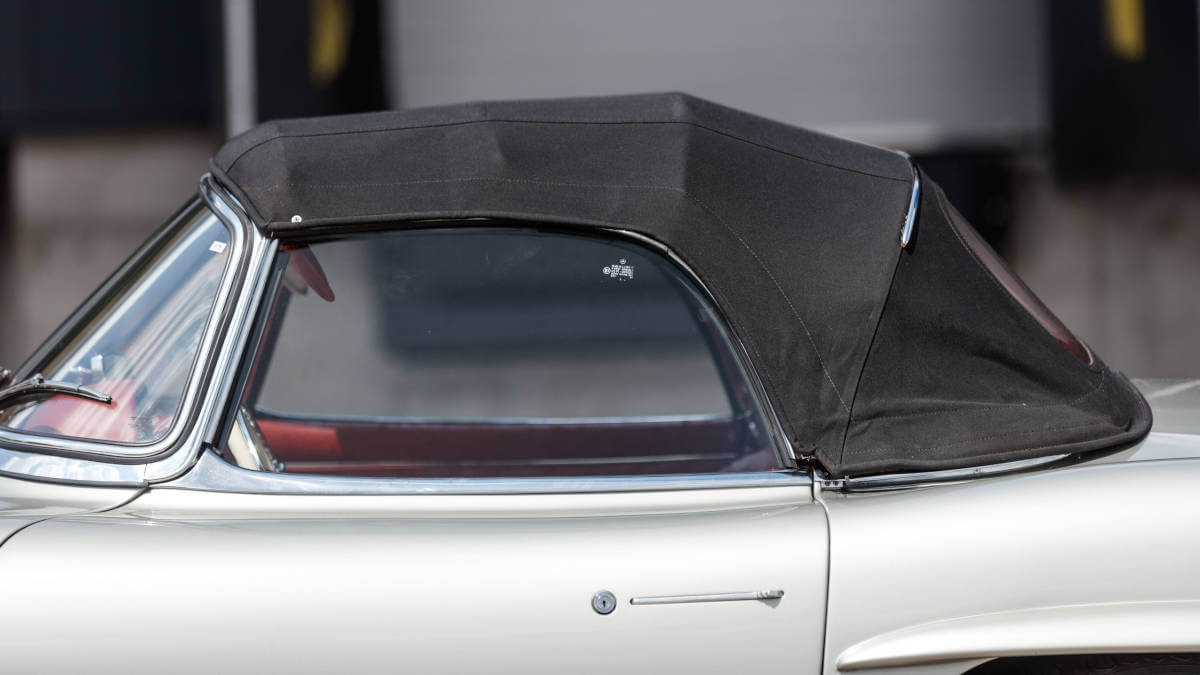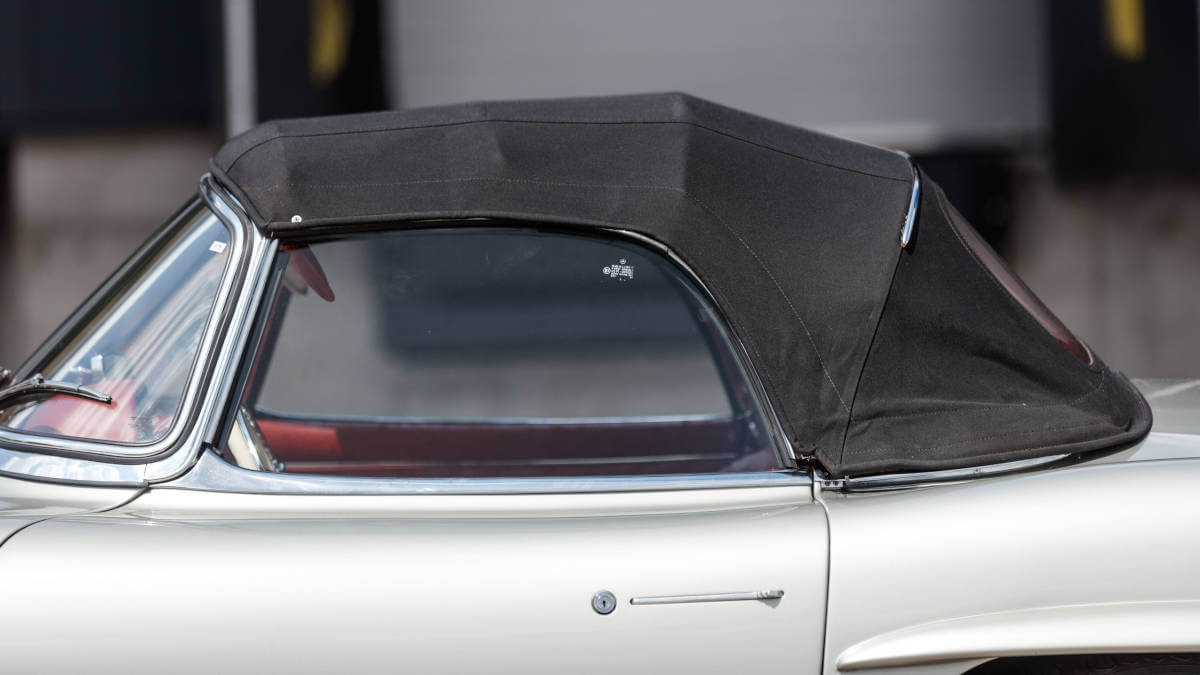 This 300 SL Roadster was delivered to Cuba
For the three-liter inline six-cylinder powerplant, a factory power kit was available on request by means of a sharper camshaft. This turned the 158 kW/215 hp already known from the coupé into 177 kW/240 hp. Likewise, customers could order Rudge wheels with center locks if they wished, although fewer than 30 opted for these on the Roadster. While the vast majority of the production run of 1,580 examples went to the USA and European markets, there were also vehicles with more exotic destinations. For example, the 300 SL Roadster with chassis number 7500390 left the Stuttgart plant on November 4, 1957, bound for Havana, Cuba. According to production records, the equipment ordered included a paint job in "White Grey 158", leather upholstery in "Red 1079", a Becker Le Mans radio, and Rudge rims with Continental Super-Rekord tires. Not much is known about the early years of it in Cuba.
Back in Europe since the 1990s
It wasn't until the 1970s that this 300 SL Roadster resurfaced. Loosening of the Iron Curtain made the first trips to communist Cuba possible. The classic car dealer Colin Crabbe also took advantage of this. He had already become known for his special talent in tracking down automotive rarities by locating a Mercedes-Benz W125 Grand Prix racing car. In Cuba, he found, among other things, two Jaguar D-Types and on another trip two 300 SL Roadsters at once. Both were in poor condition, but were among the rare cars with Rudge wheels. It took until the 1990s before Colin Crabbe was able to export the cars to England. There, two Swedes bought the Roadsters. #7500390 received an extensive restoration with repainting in silver grey and dark red leather interior. Now the car is going under the hammer at Artcurial in Monaco, with between 1.1 and 1.4 million euros expected.

Images: Artcurial, Peter Singhof, Colin Crabbe