Portrait
Mercedes-Benz 300 SL restoration
The Mercedes-Benz 300 SL is one of the absolute automotive icons. Accordingly, it is in great demand and sought after by car collectors. In the past years many specimens have been extensively restored, often with a mistake similar to the one made in the same period with classic Ferraris. While the Italian sports cars were often painted red during restoration, the German gullwings were painted silver. This was available from the factory between 1954 and 1957, but there were also many other beautiful colors. Meanwhile, the interest in these colors is increasing among collectors of classic cars, which is reflected in the corresponding restorations.
Short history of the 300 SL
Actually, the 300 SL shouldn't have been available for private customers. Mercedes-Benz had developed it in 1952 as a racing sports car and, due to its high-rise tubular frame, had made particular use of gullwing doors hinged centrally on the roof. The engine, transmission, suspension and steering came from the Mercedes-Benz 300 S. Max Hoffman, the busy salesman of European cars in the USA, who was also behind the ideas for the Porsche 356 Speedster and BMW 507, finally prompted Mercedes-Benz to develop a production version. This appeared in 1954 and was ultimately produced 1,400 times. Around 1,100 copies found their way onto the US market. A Roadster version followed in 1957, of which another 1,858 units were produced by 1961.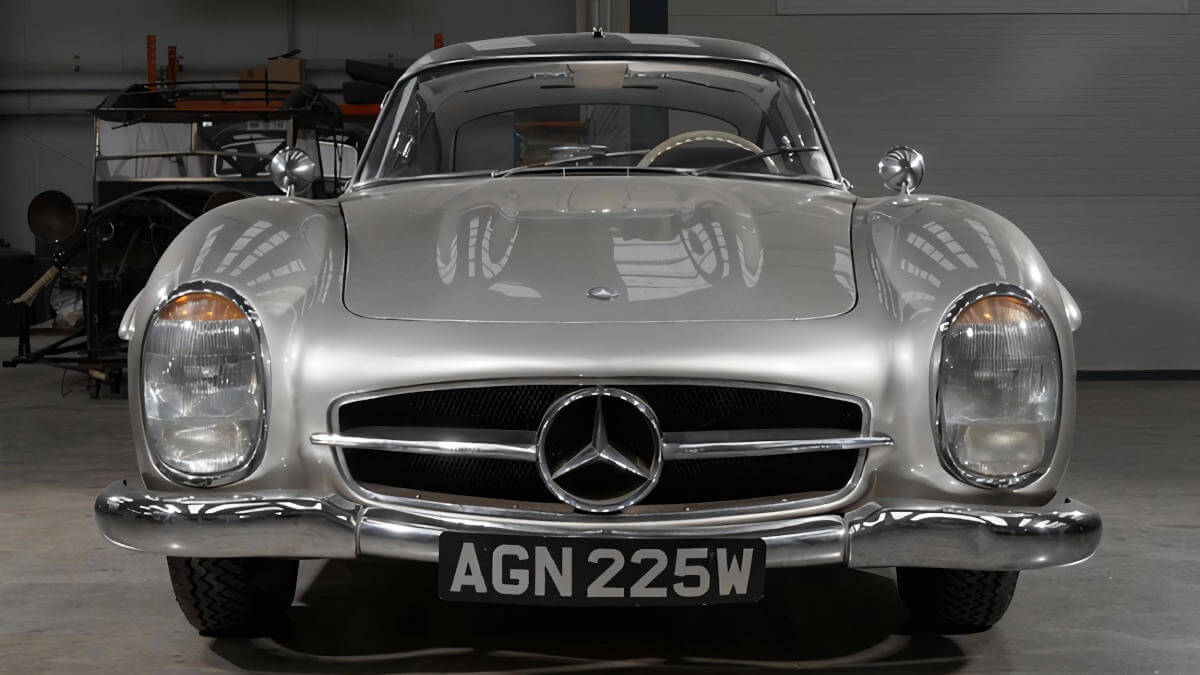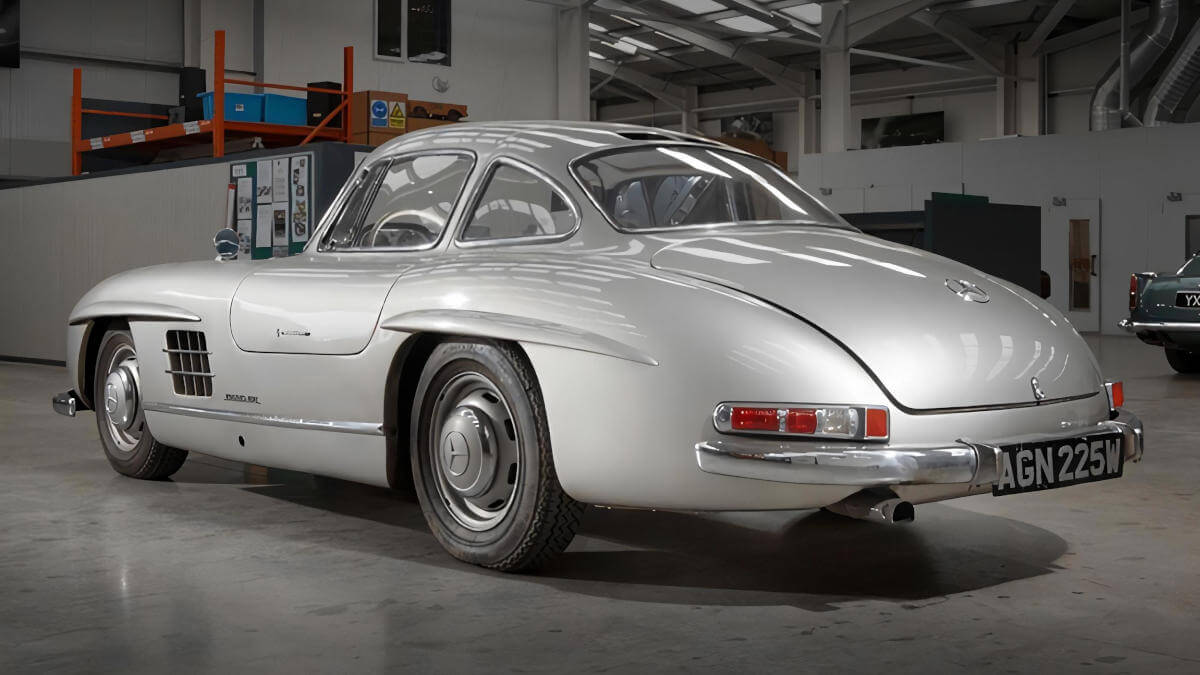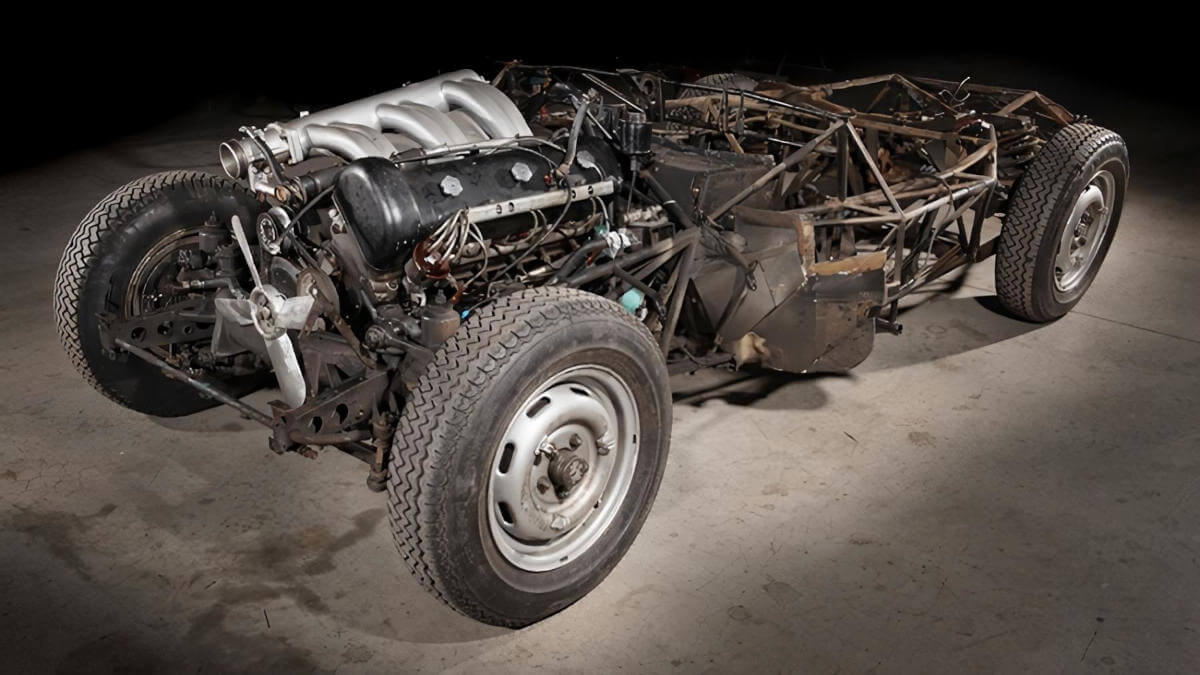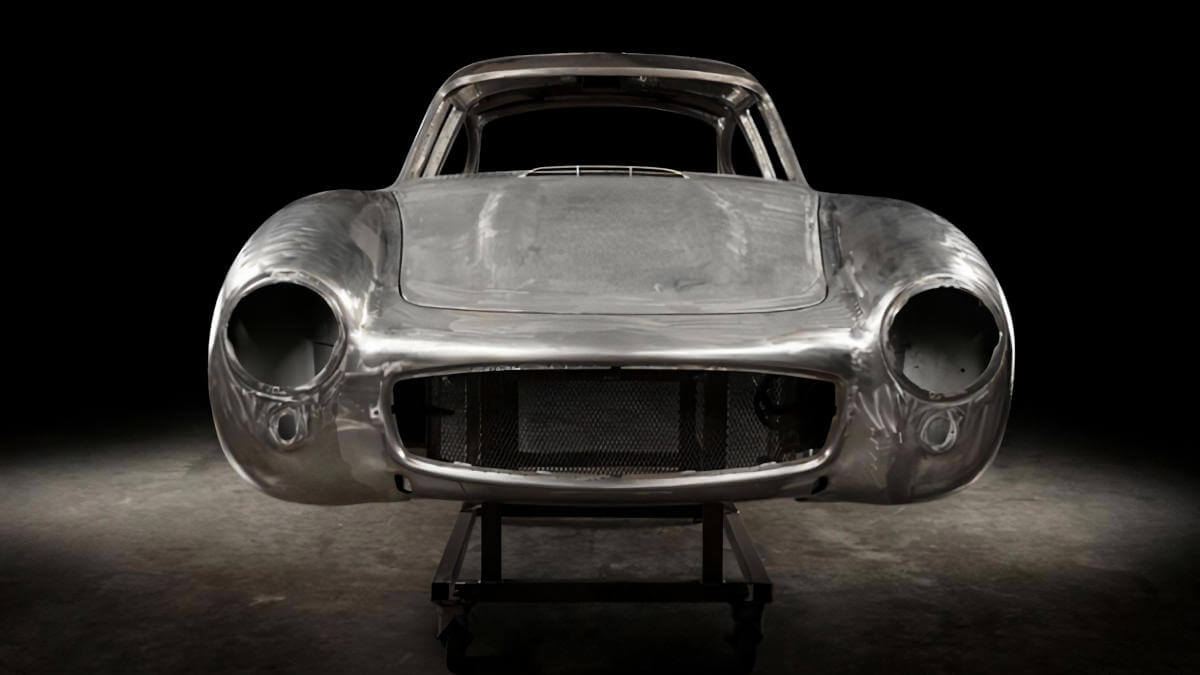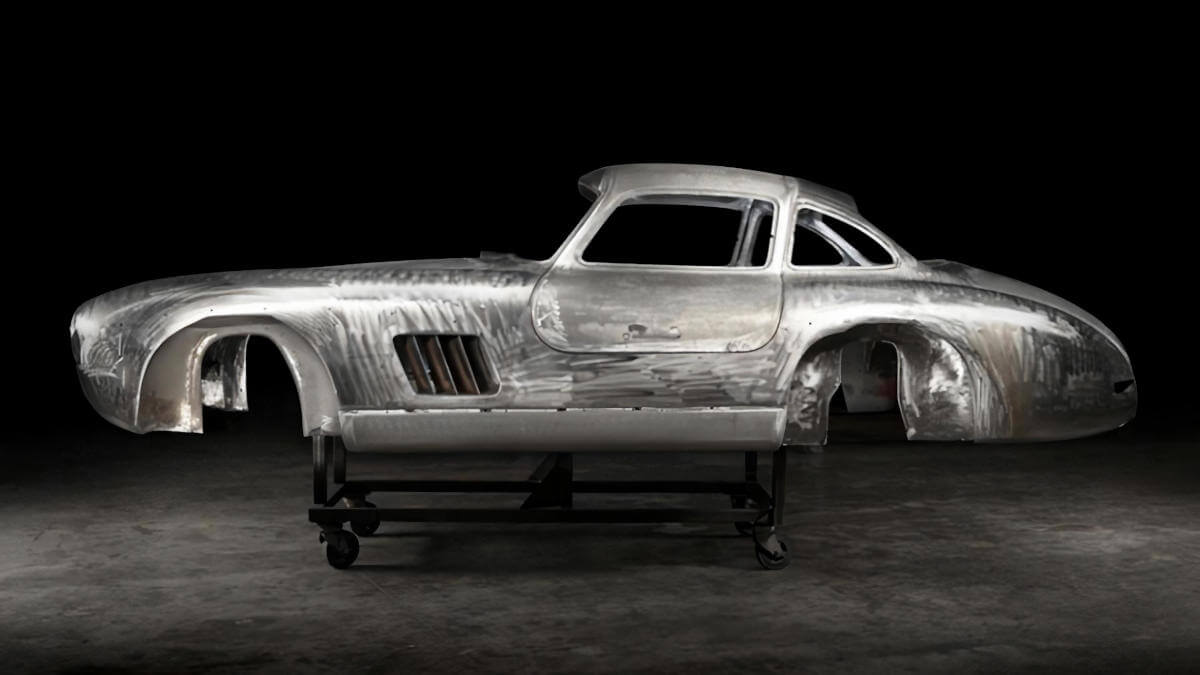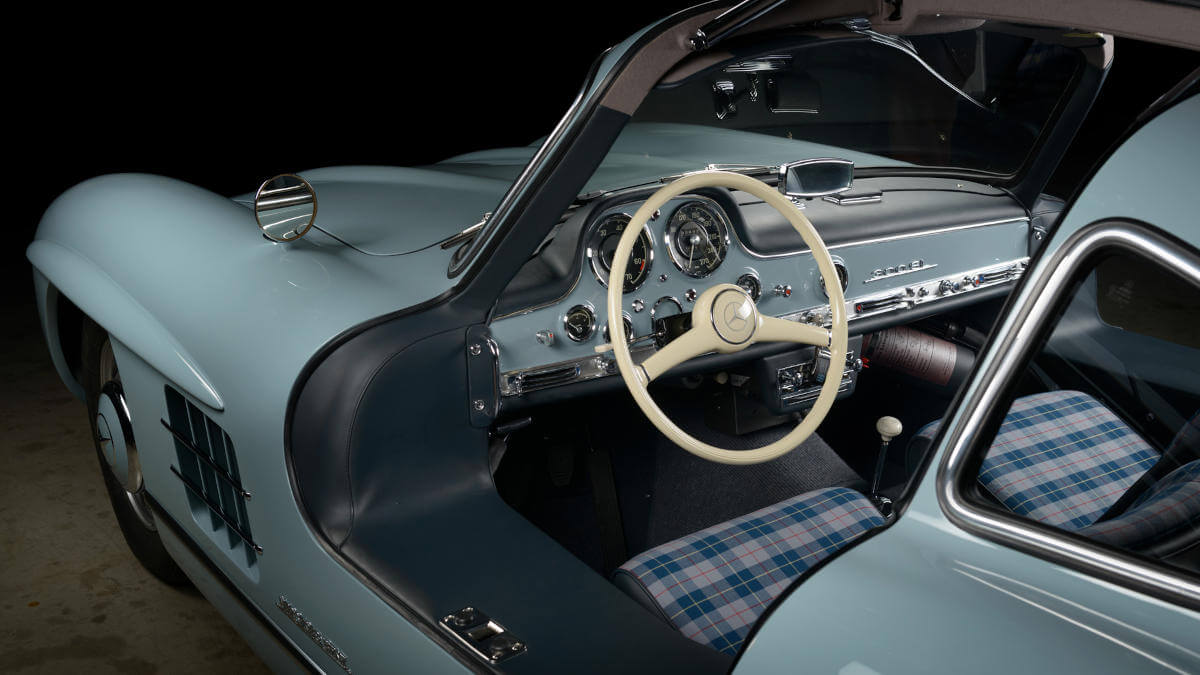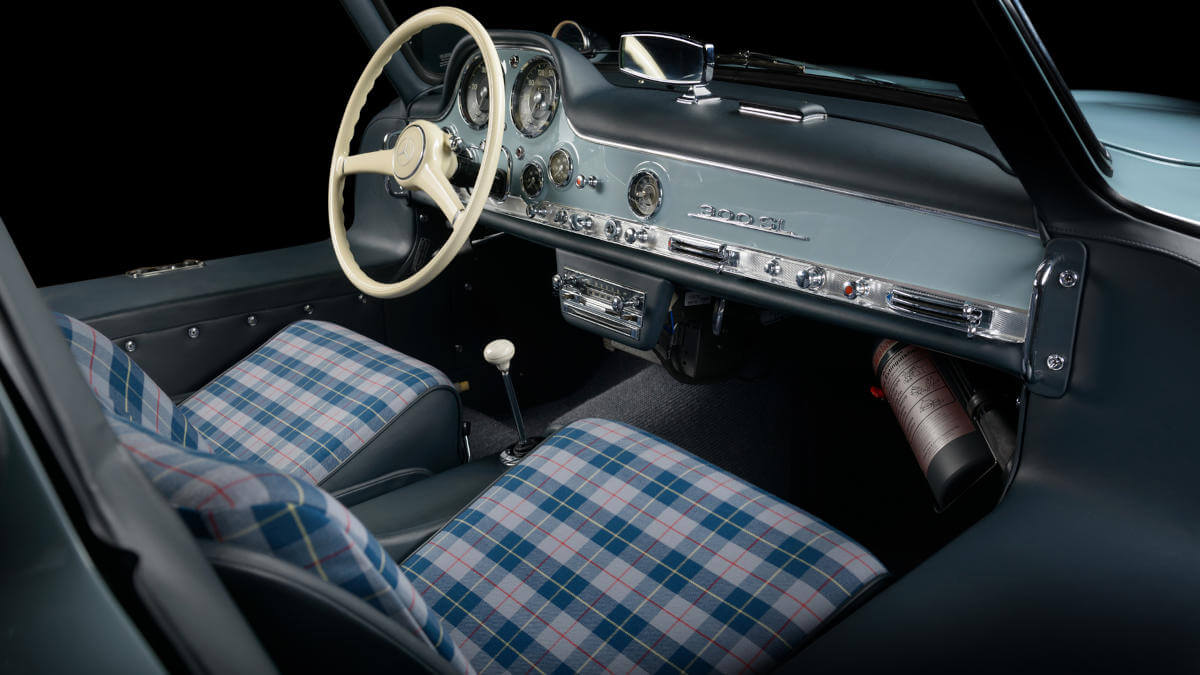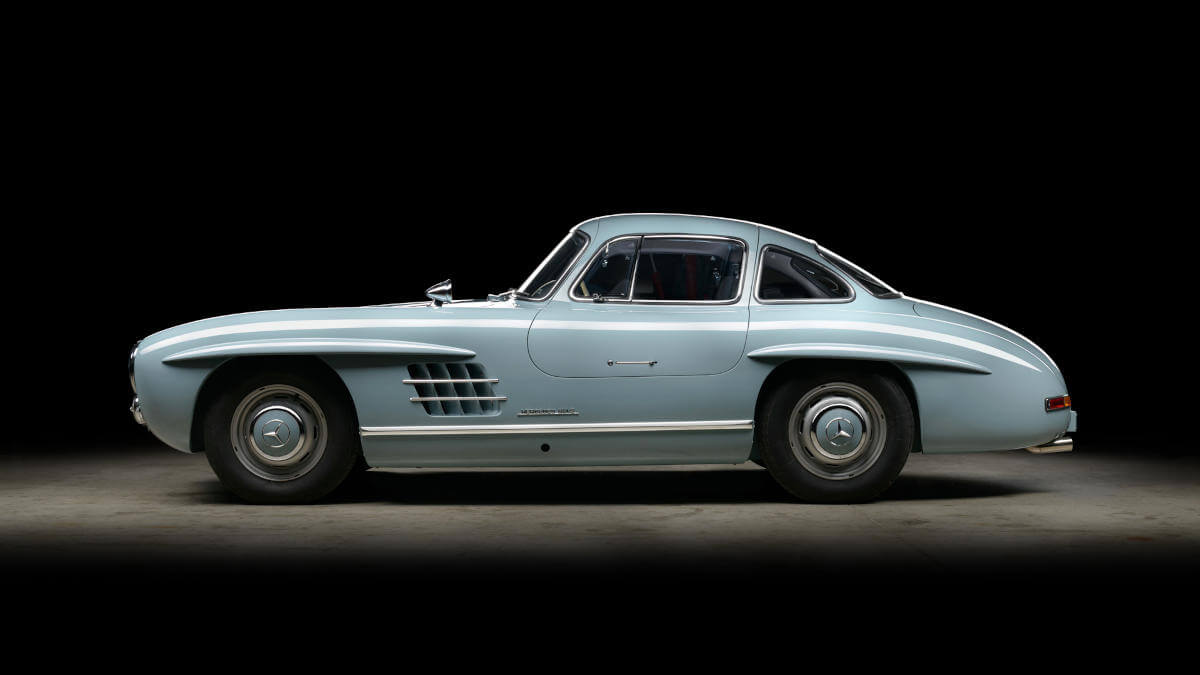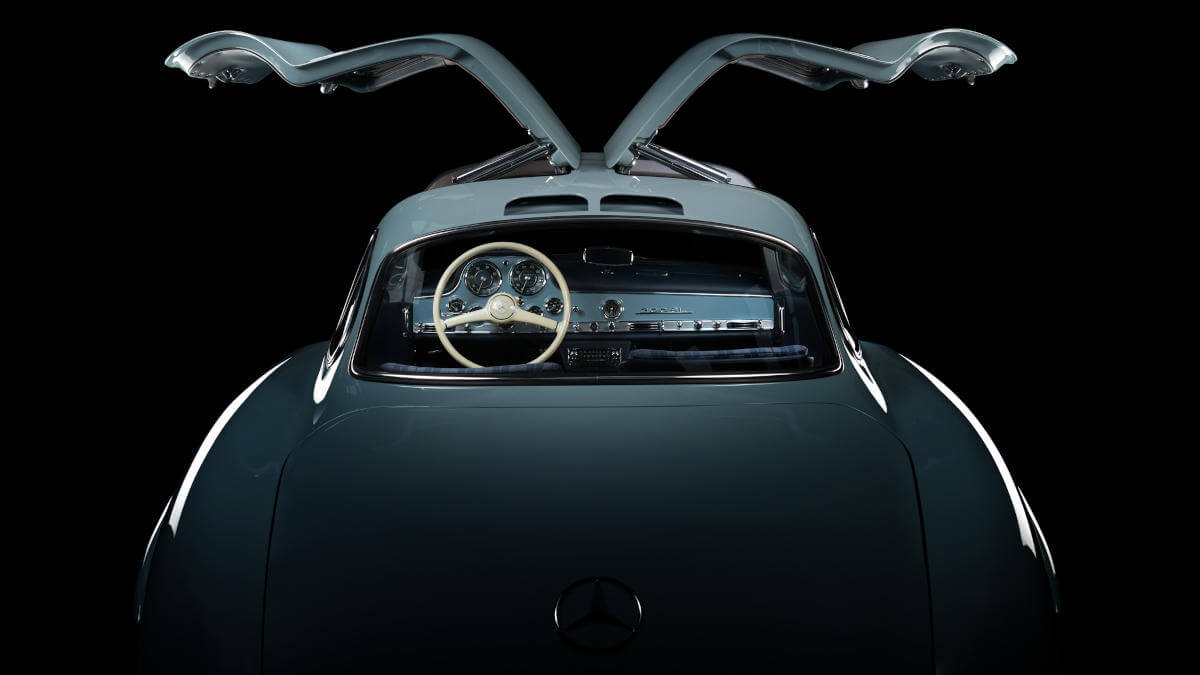 The British restoration expert Thornley Kelham spent the last few months working on a 1957 Mercedes-Benz 300 SL. The first delivery of this car took place in France. There is hardly any information about the following period, except that the car was in 'perfect condition' during an inspection in 1971. Since 1981 the SL has been in Great Britain continuously. It is unknown when exactly the front was converted to the headlights of the 300 SL Roadster and when also the Roadster taillights were fitted. The team of Thornley Kelham quickly exposed these details as (in)skillful accident repairs.
Everything but silver
When disassembling the car it soon became apparent that although the past decades had left their mark, the frame was in quite good condition. However, the three liter inline six-cylinder engine urgently needed a rebuild. This was carried out comprehensively by the in-house engine team. The frame, the body and the interior were also given a comprehensive overhaul. At the request of the owner, who "didn't want to have another silver 300 SL", the car was painted in a period correct 'Horizon Blue'. Inside, matching blue-red-white checked seat covers made of fabric and blue leatherette are used. A lot of time was spent on fine-tuning the car, such as the correct alignment of the 'eyebrows' above the wheel arches or the adjustment of the gullwing doors. The procurement of correct spare parts alone finally added up to a six-figure sum on the final invoice. However, two parts didn't appear there: The owner wanted a vehicle without bumpers.

Images: Thornley Kelham