Automotive
Maserati Trofeo Collection
Maserati has been offering the SUV Levante as the top model Trofeo since 2018. Now the Italians are expanding their range to include an entire Trofeo Collection, with the Ghibli and Quattroporte sedans also receiving a corresponding model variant. They also represent the most powerful four-door models in the brand's history to date. For the press photos it was decided to paint the three Trofeo versions in the colors of the Italian tricolore flag. Since the Levante Trofeo is already well known, however, we will concentrate in our report only on the two saloons.
Maserati Quattroporte Trofeo
The Quattroporte Trofeo appears in the racy green metallic of the press photos. Under its bonnet is the 3.8 liter V8 biturbo engine from the Ferrari factory in Maranello, which also powers the Levante Trofeo. Here, it produces 580 hp and applies a maximum torque of 730 newtonmeters to the rear axle via an ZF eight-speed automatic transmission. Quattroporte customers are already familiar with this engine with 530 hp from the GTS version. In the Trofeo, it now enables a topspeed of 326 kph (202.5 mph) and a sprint from standstill to 100 kph (62 mph) in 4.5 seconds. The pithy soundtrack is accompanied by various optical modifications in comparison to the weaker motorized model variants. The radiator grille, for example, features ten double vertical struts in black piano lacquer, the outer air intakes have carbon edgings and the spoiler lip, sill trim and diffuser also feature carbon fibre. As with the Levante Trofeo, the side air vents in the front fenders of the Quattroporte Trofeo also feature red accents and there is a red lightning bolt in the Maserati trident logo on the C-pillar. Completely new lightning units at the rear with their boomerang profile bring back memories of the 3200 GT and the Alfieri Concept.
The wheel arches are filled with 21-inch alloy wheels in Orione design. They are suspended from the sports suspension which, like the Levante Trofeo, is equipped with Integrated Vehicle Control (IVC) including a special Corsa mode. The latter can be activated from the cockpit at the touch of a button. There is also a Launch Control. Inside, special Trofeo logos on the start displays and embroidered in the headrests provide distinguishing features from the normal Quattroporte. In the center of the dashboard, the touchscreen display of the MIA system (Maserati Intelligent Assistant) has been enlarged to 10.1 inches, with improved resolution and graphics.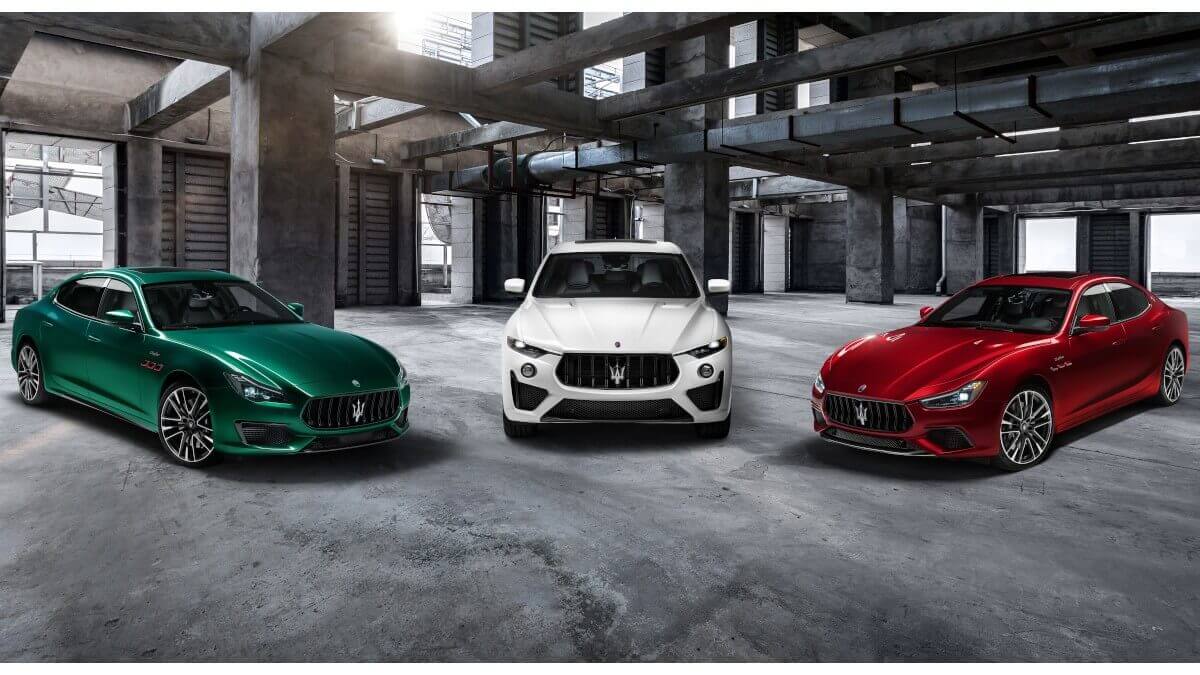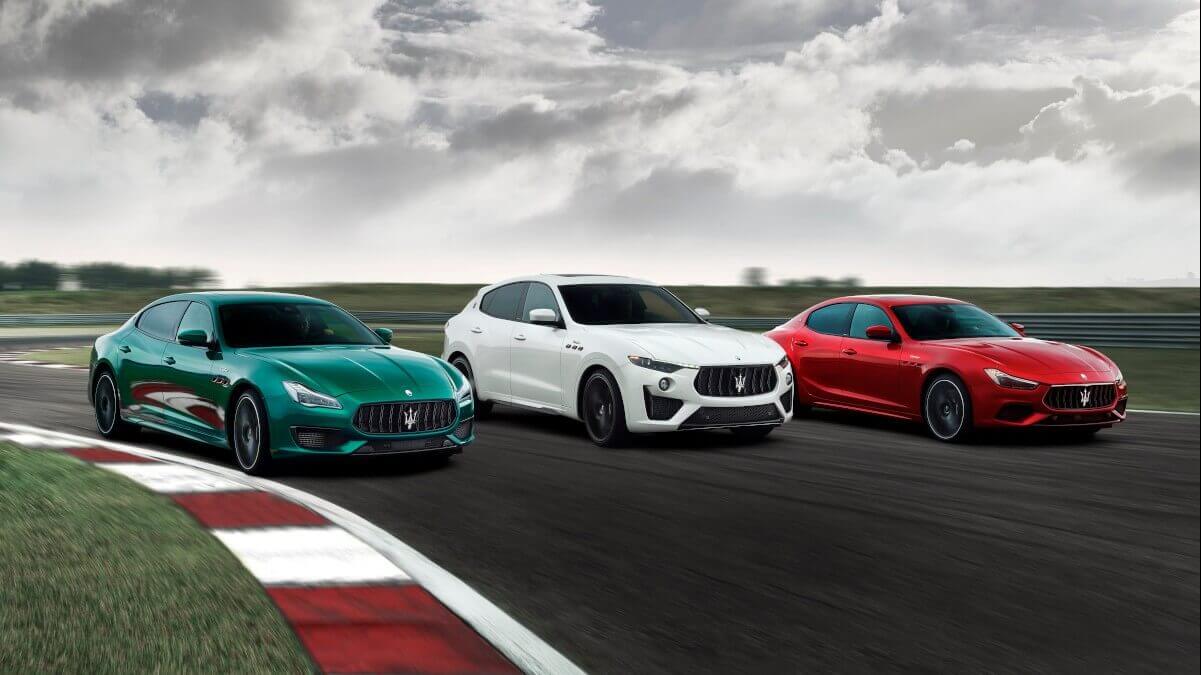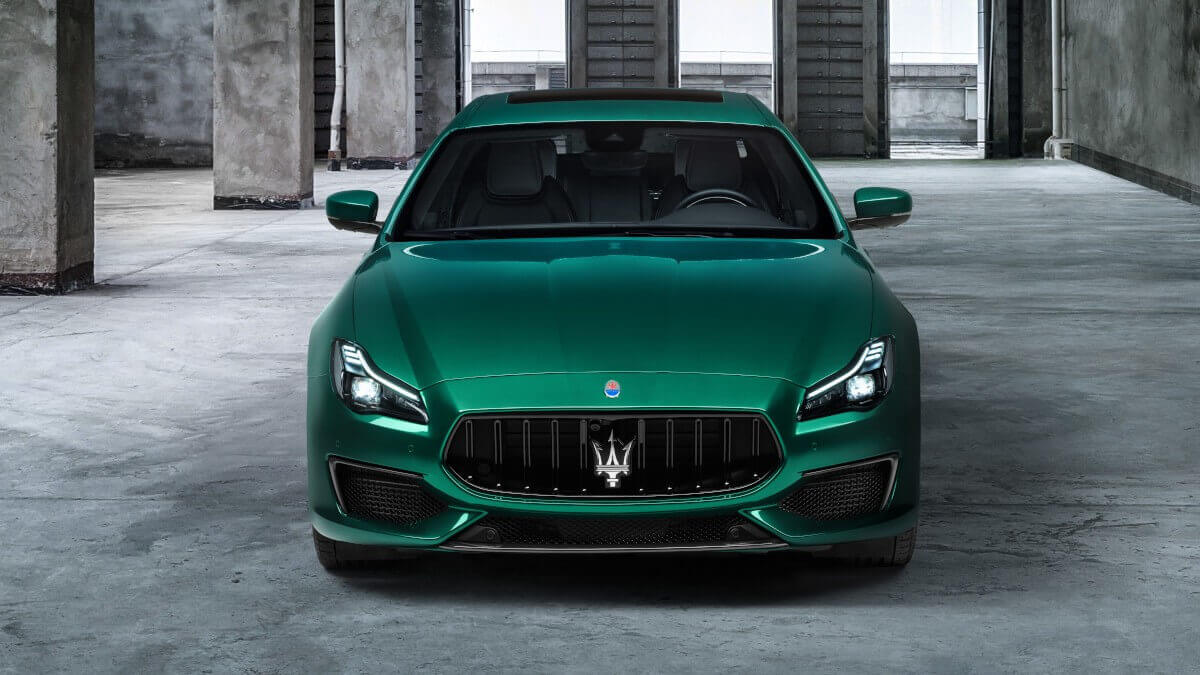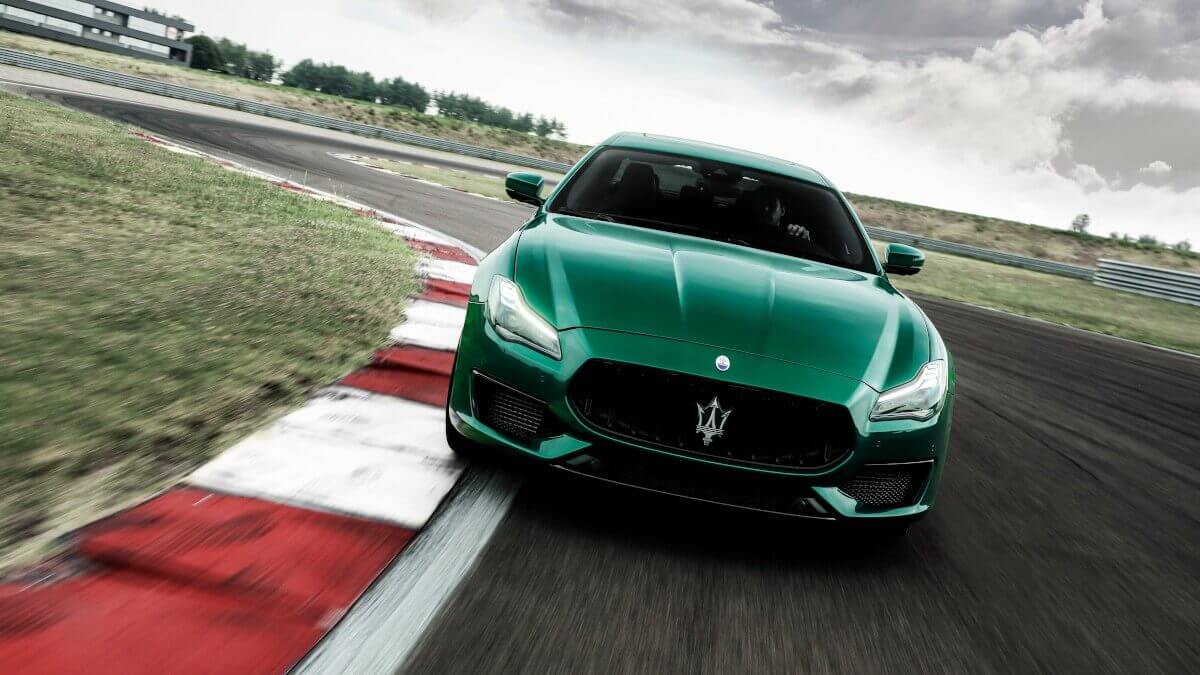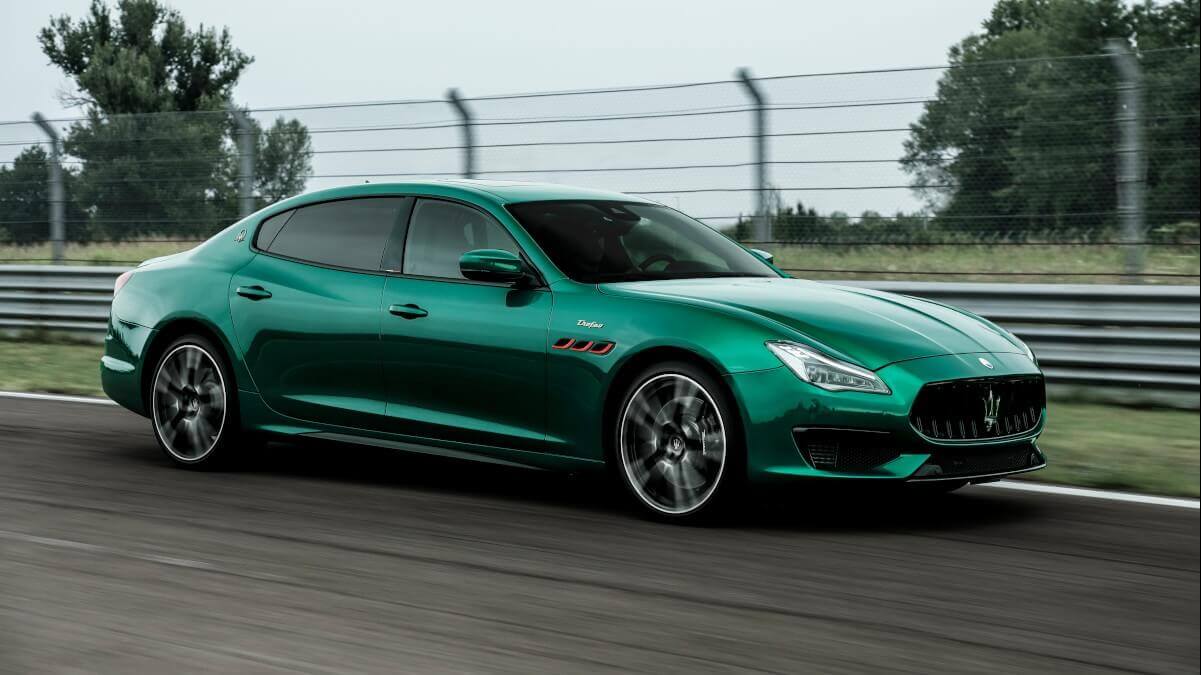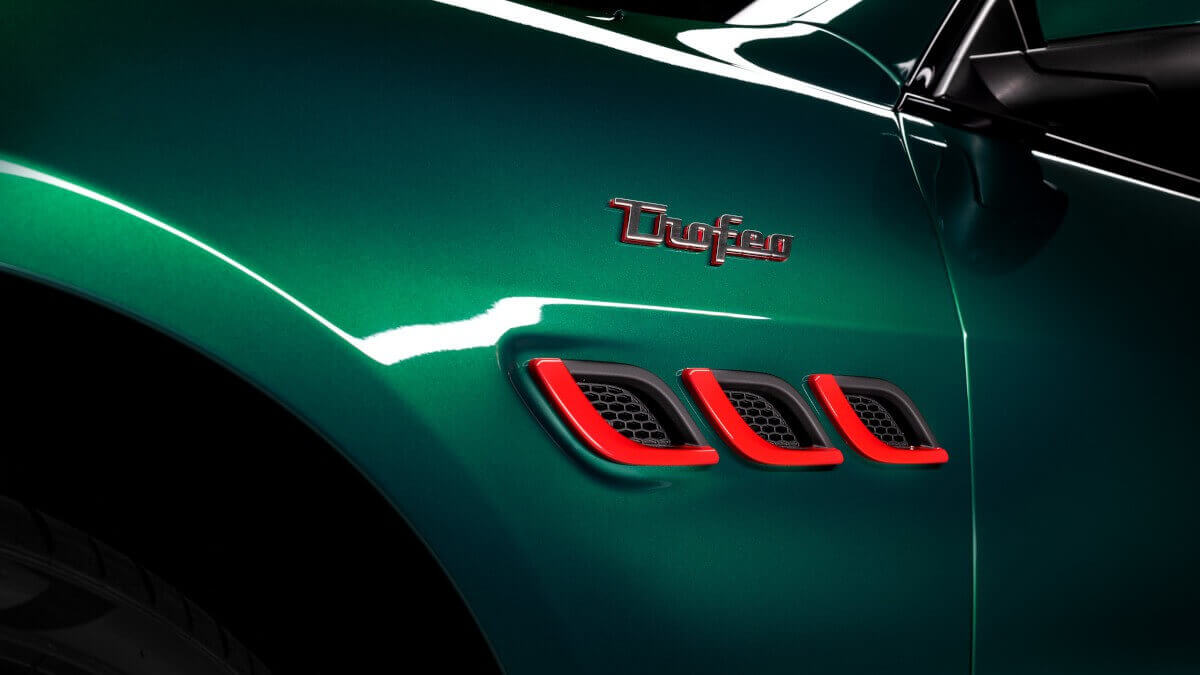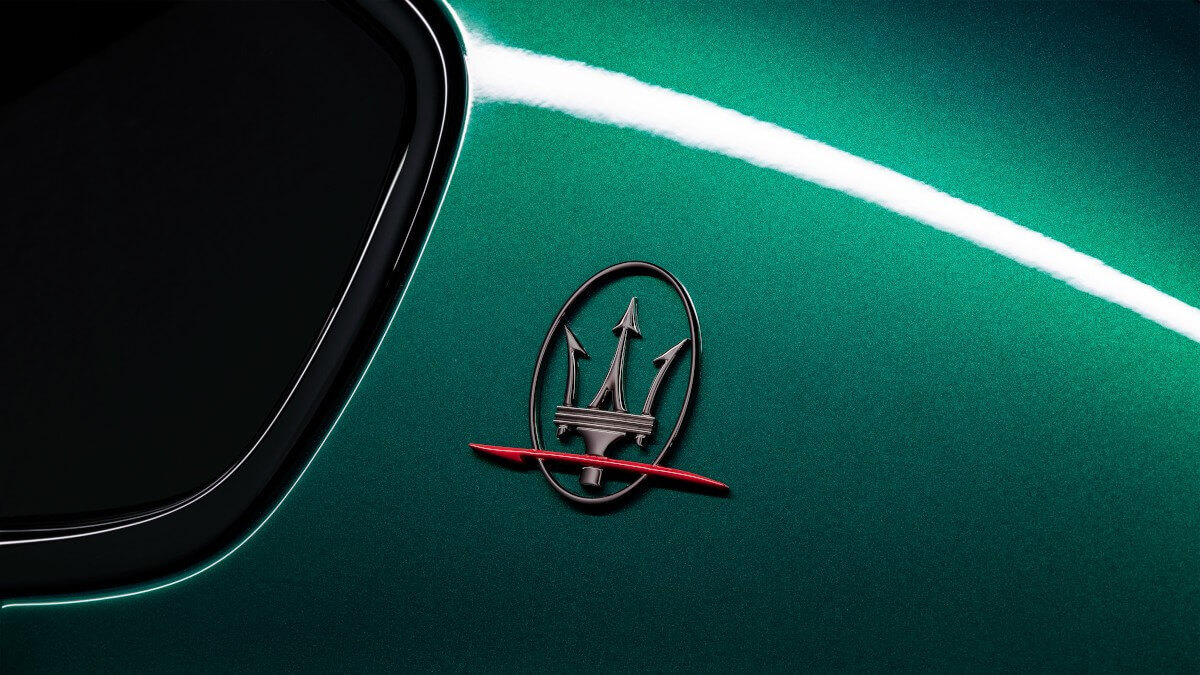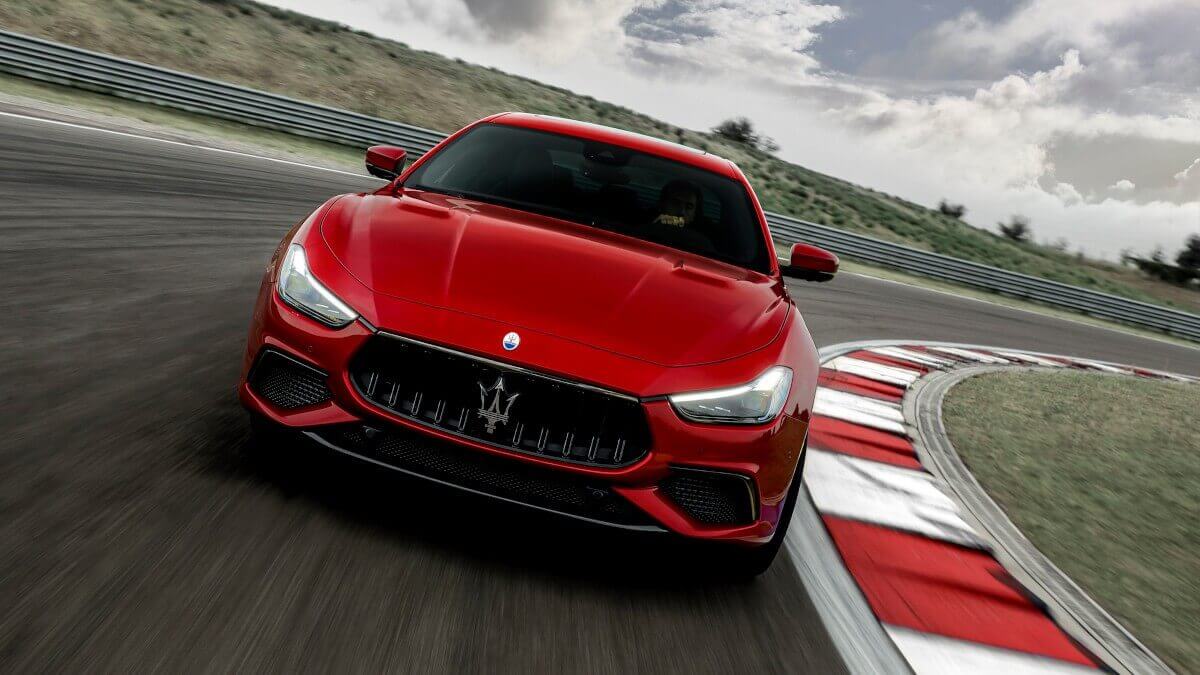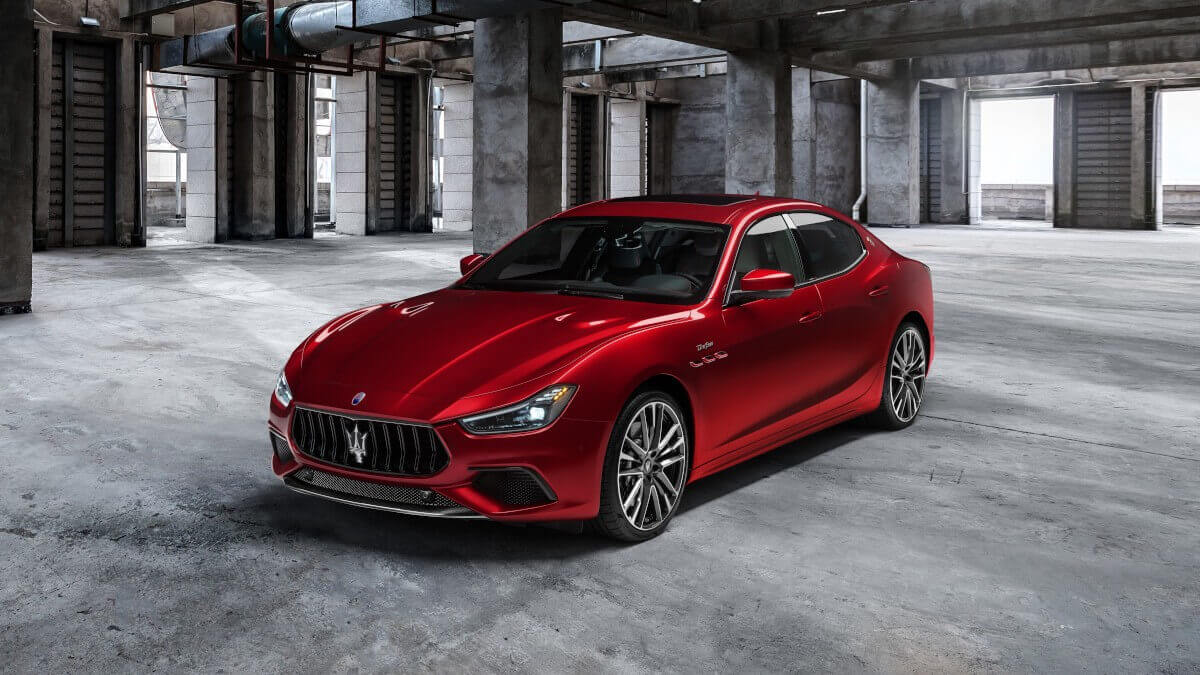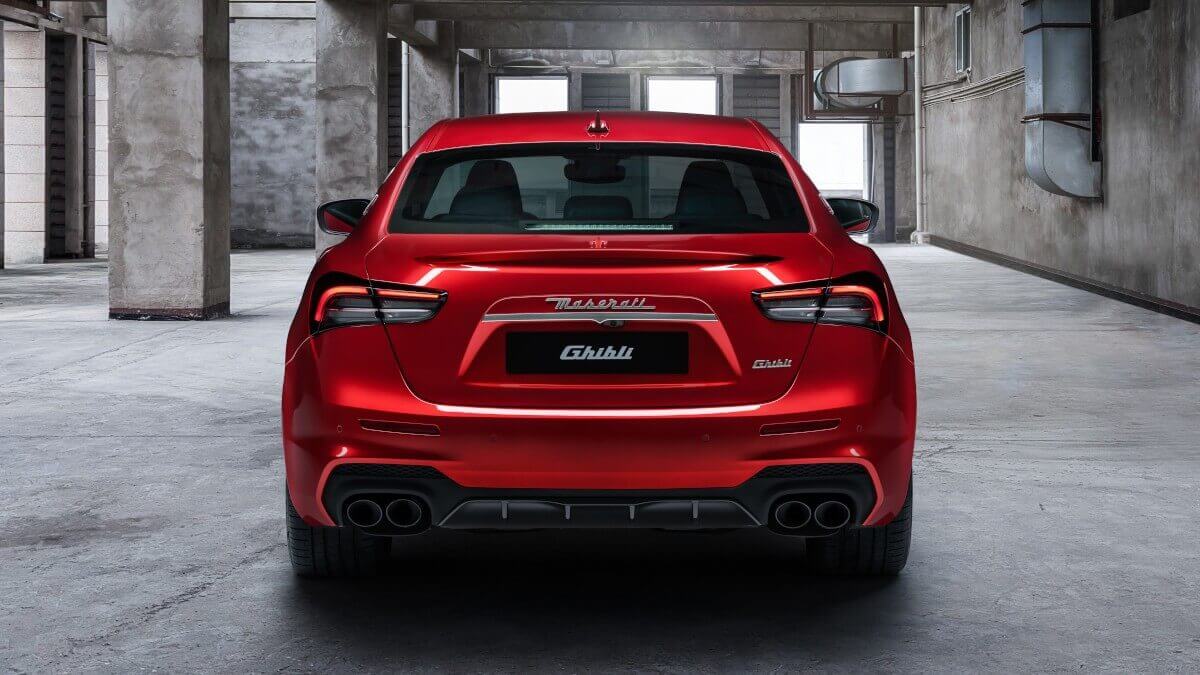 Maserati Ghibli Trofeo
In the case of the Ghibli Trofeo, this is the first time Maserati has installed a V8 engine in the mid-size Ghibli sedan. This is also the 3.8-liter engine with 580 hp and 730 newtonmeters of torque. The data sheet specifies 4.3 seconds for the sprint to 100 kph (62 mph), while the topspeed is the same as that of the Quattroporte Trofeo. In addition, there is the sports suspension with IVC, Corsa mode and Launch Control. Visually, the Ghibli Trofeo also receives the double vertical bars in the radiator grille, the carbon accents, the redesigned rear lights, the 21-inch light-alloy wheels and the red-framed side air outlets. The bonnet also features two new air outlets to keep the temperatures under control. Inside, like in the Quattroporte Trofeo, there are Trofeo logos on headrests and start screens, the larger touchscreen display of the infotainment system and the Corsa mode button next to the transmission selector lever.

Images: Maserati