Portrait
Living with horses and bulls
I visited Herbert Engel, a 77-year-old young gentleman who calls my home in Andernach-Namedy, to learn more about his automotive passion and horsepower-filled life.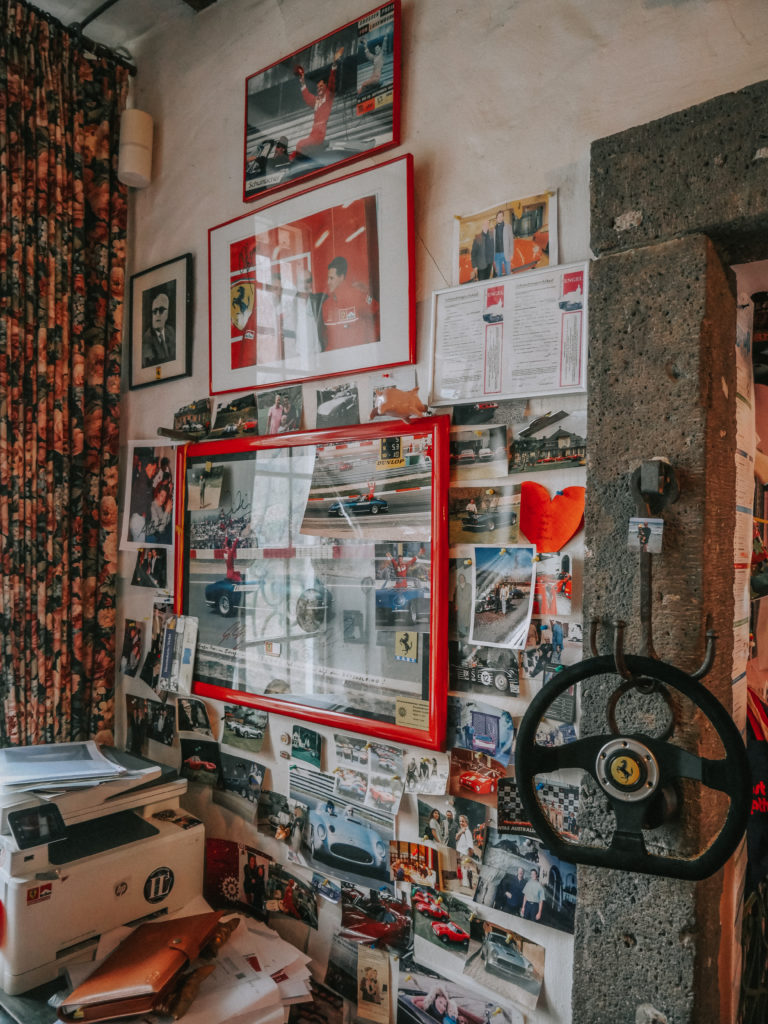 Herbert Engel lives on a beautiful estate near Namedy Castle, which was used as a castle forge in the Middle Ages. Accordingly, the interior of his estate is still reminiscent of the time of the knights.
Herbert lives with horses and bulls that stay in the stables, next to his main house. And when I write stables, of course I mean garages and when I write horses and bulls, of course we are talking about fiery Italians. We are not the Wendy. The only real animal that lives with Herbert is Lina Lard, an old dachshund named after Enzo Ferraris' mistress.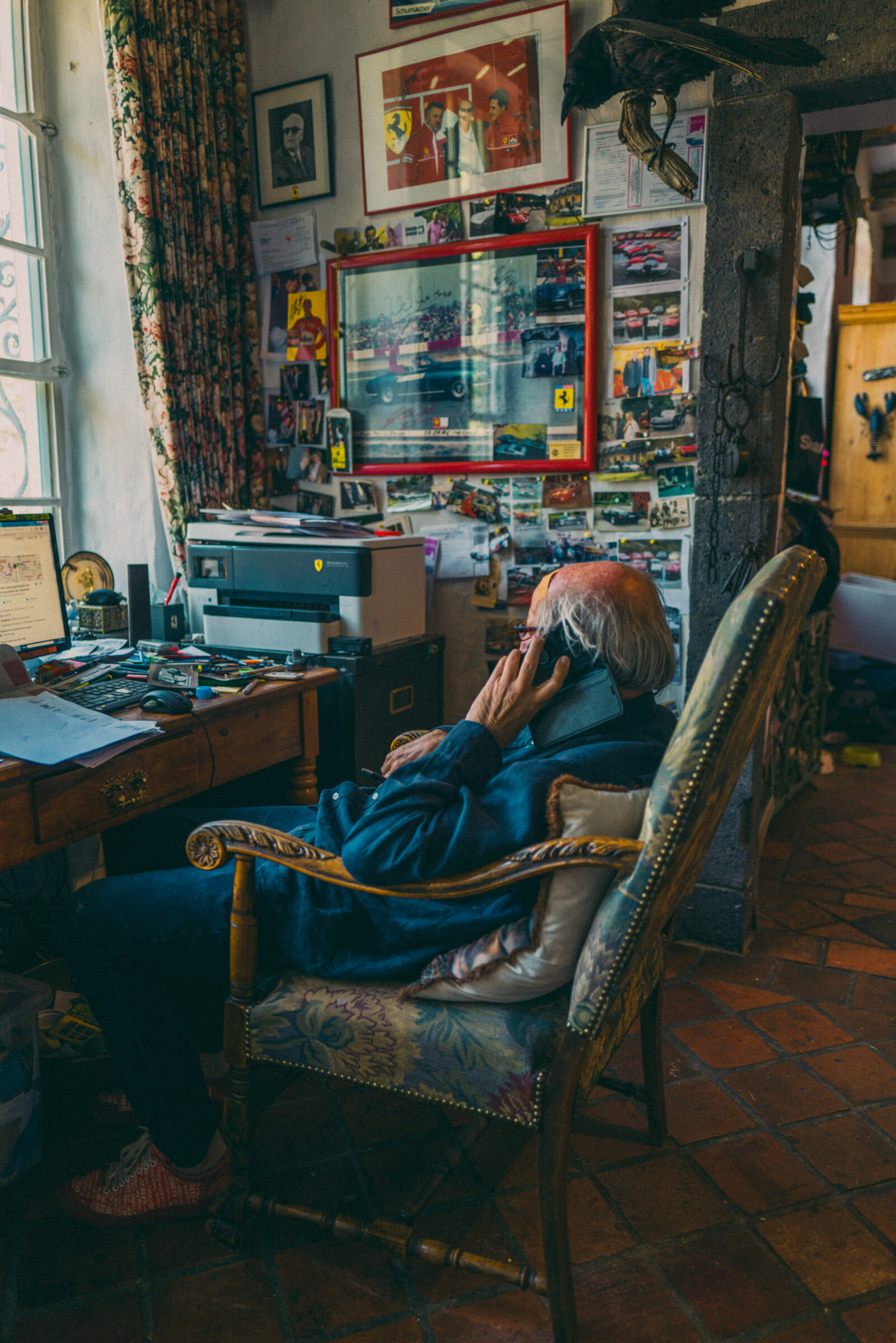 Herbert Engel has dedicated his life to the automobile.
Since 1977 he has been a luxury car dealer in the segment of Ferraris, Lamborghinis, Porsches and Bentleys, Aston Martins and SLs. His passion and love for automobiles are reflected in really every corner of his house: enamel signs on the doors, posters and stickers in the bathroom, trophies in the living room and countless plaques, model cars on the dining table. There is probably no car he has not owned. The model and manufacturer list of vehicles, all of which were in his possession, is long and top-class
I'm talking about Bentley Azures, several Ferrari 365, several Daytona, various Mondial, Testarossa, fancy Mercedes 300 SLR, every model from the house of Porsche, almost every Aston Martin model that was ever produced and of course the complete Lambo-row, Rolls Royce and Cadillacs, Maserati, as well as an extremely rare Rhapsody (which was built only once in the world) and everything else has rank and name, in the list of cars that he has already owned.
He used to sell an average of 30 such cars a month and also bought back just as many. Nowadays, there are far fewer cars. His customer base stretched all over the world. The Middle East shopped with him just as often as the English aristocracy, or the Italian collector families, and no, by families I don't mean THE families.
Speaking of family. His close friendship with the Schumacher family can be seen in the countless pictures in his "study," which could also serve as the backdrop for a Hitchcock film. Michael and also Ralf visited Herbert very often and he visited them just as often at their races. Everywhere you read little funny greetings from the Schumis and other greats of the motorsport world.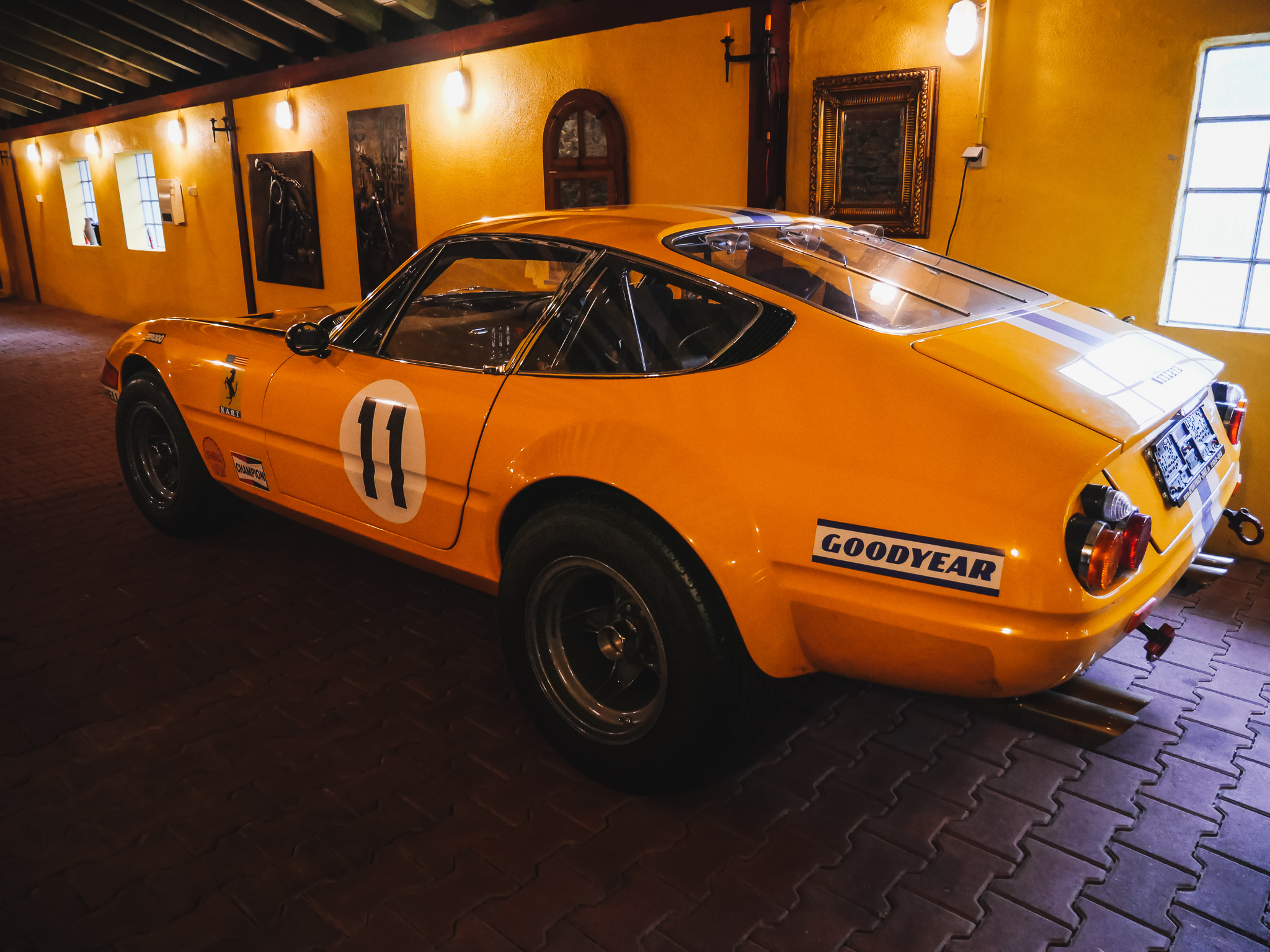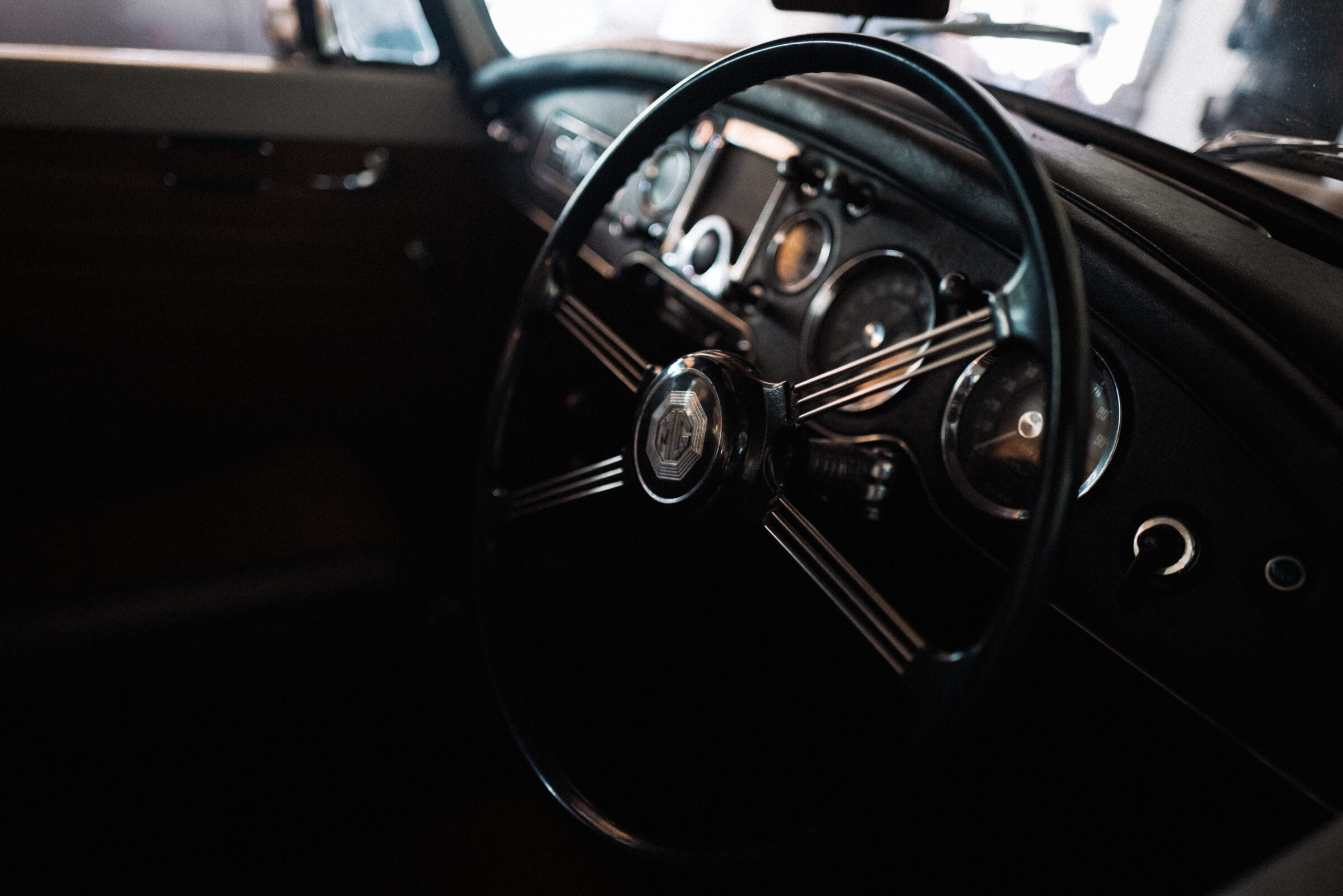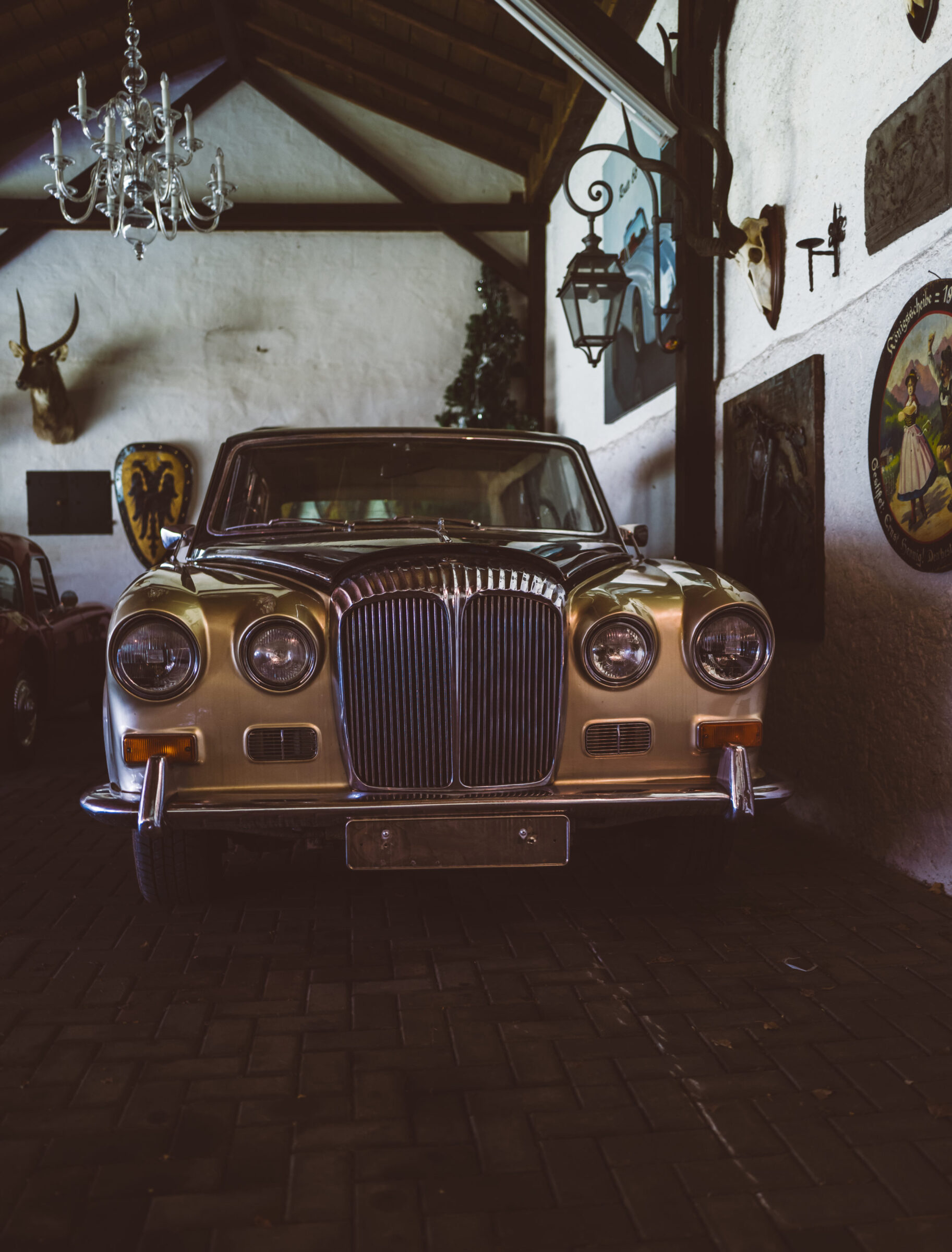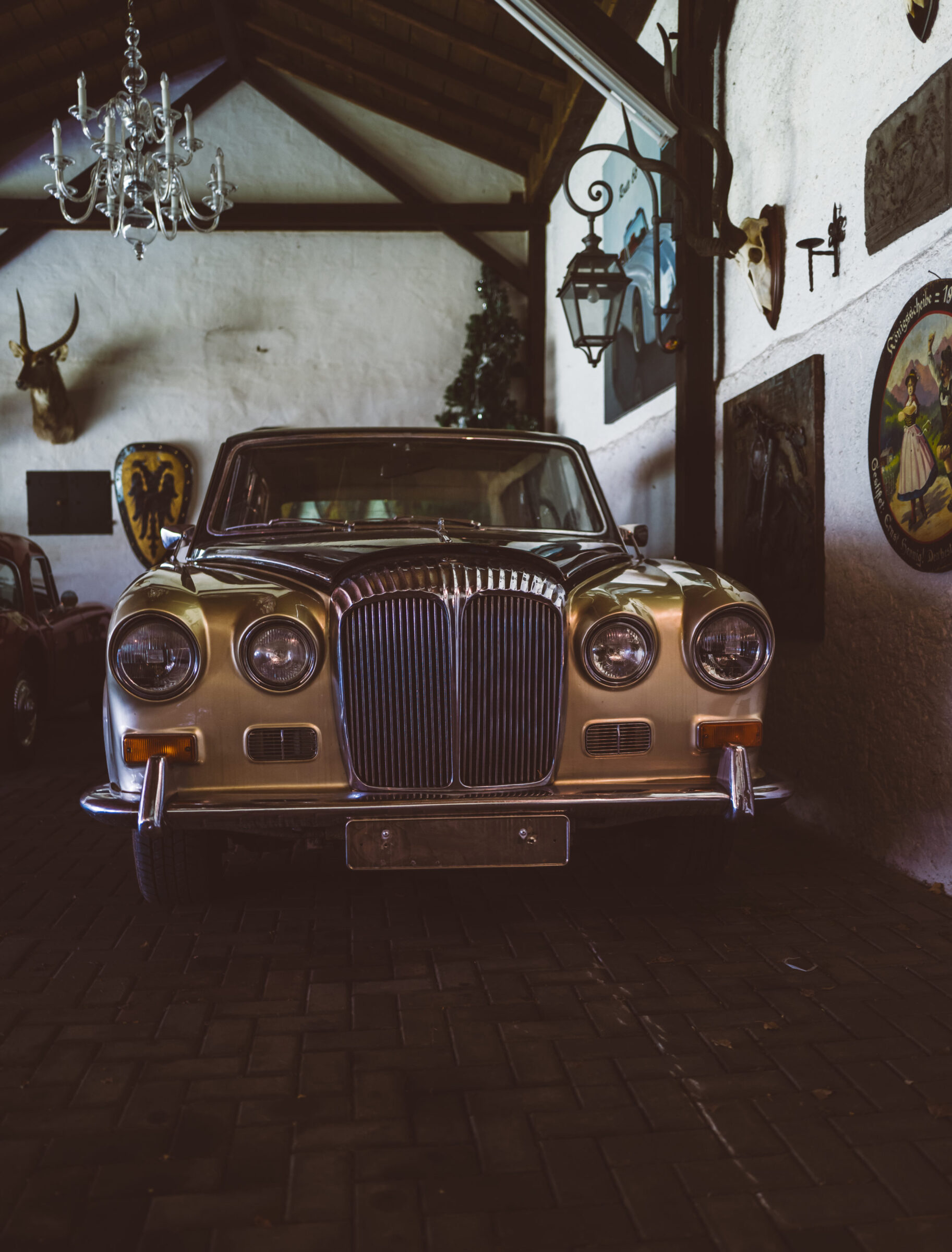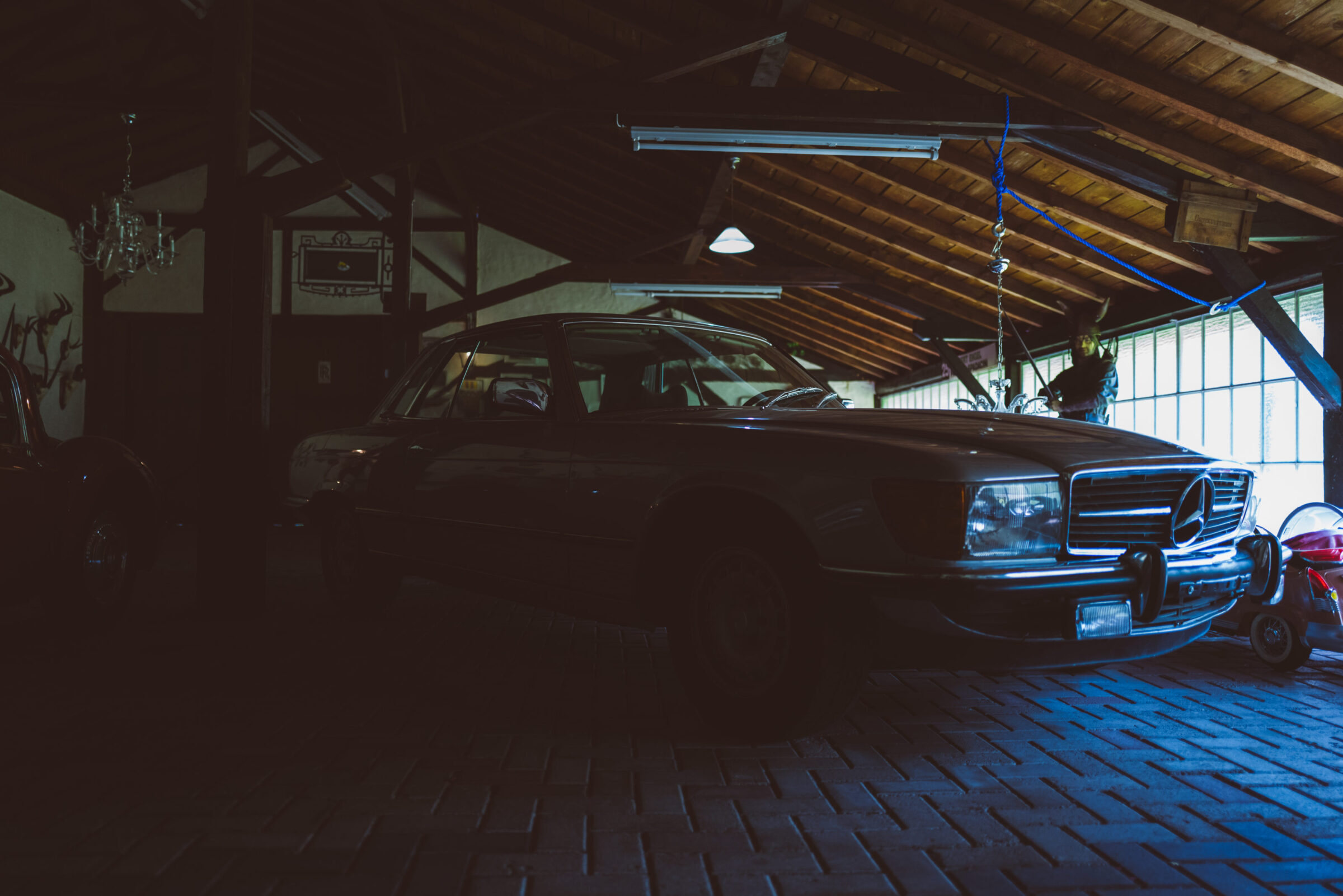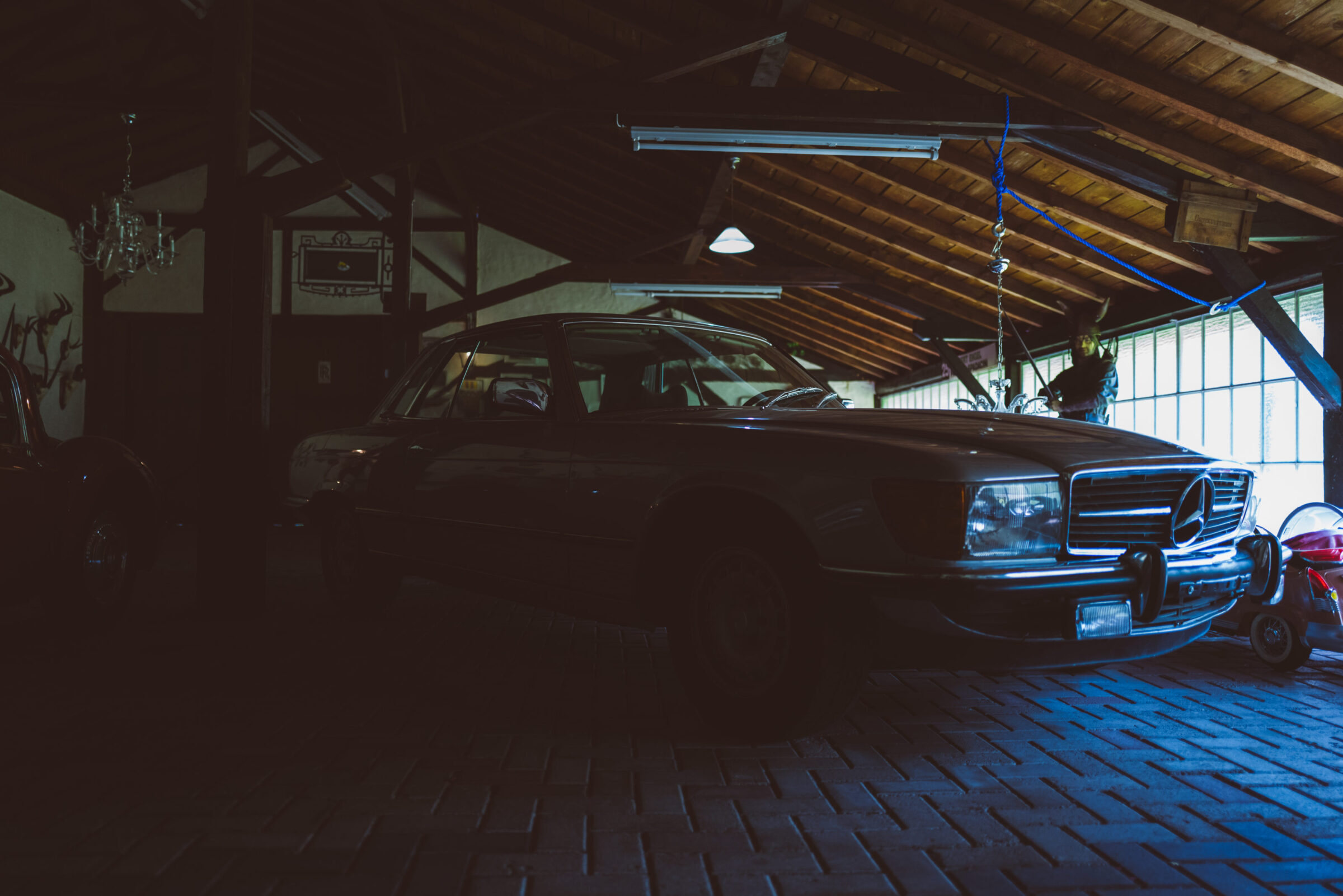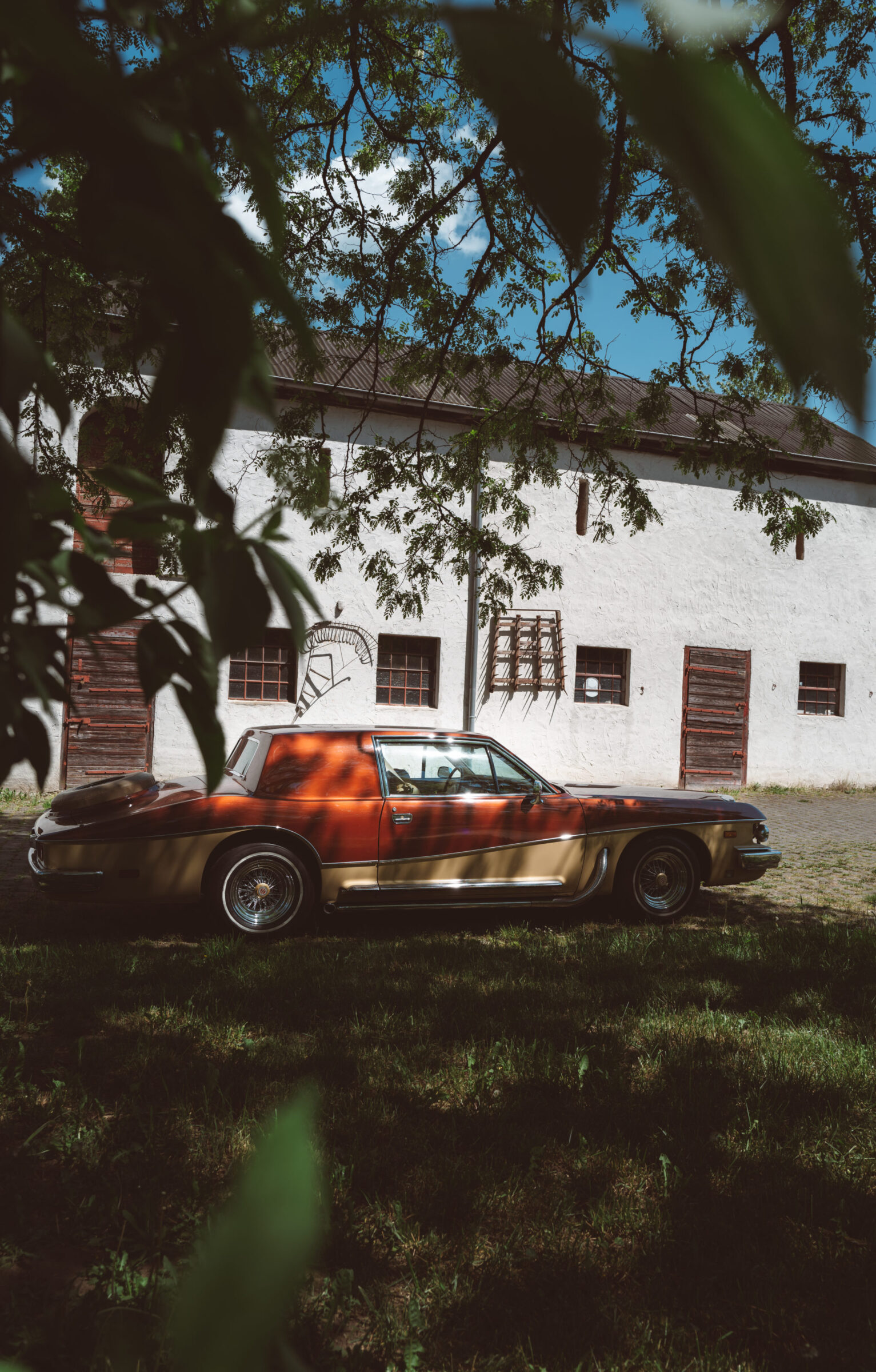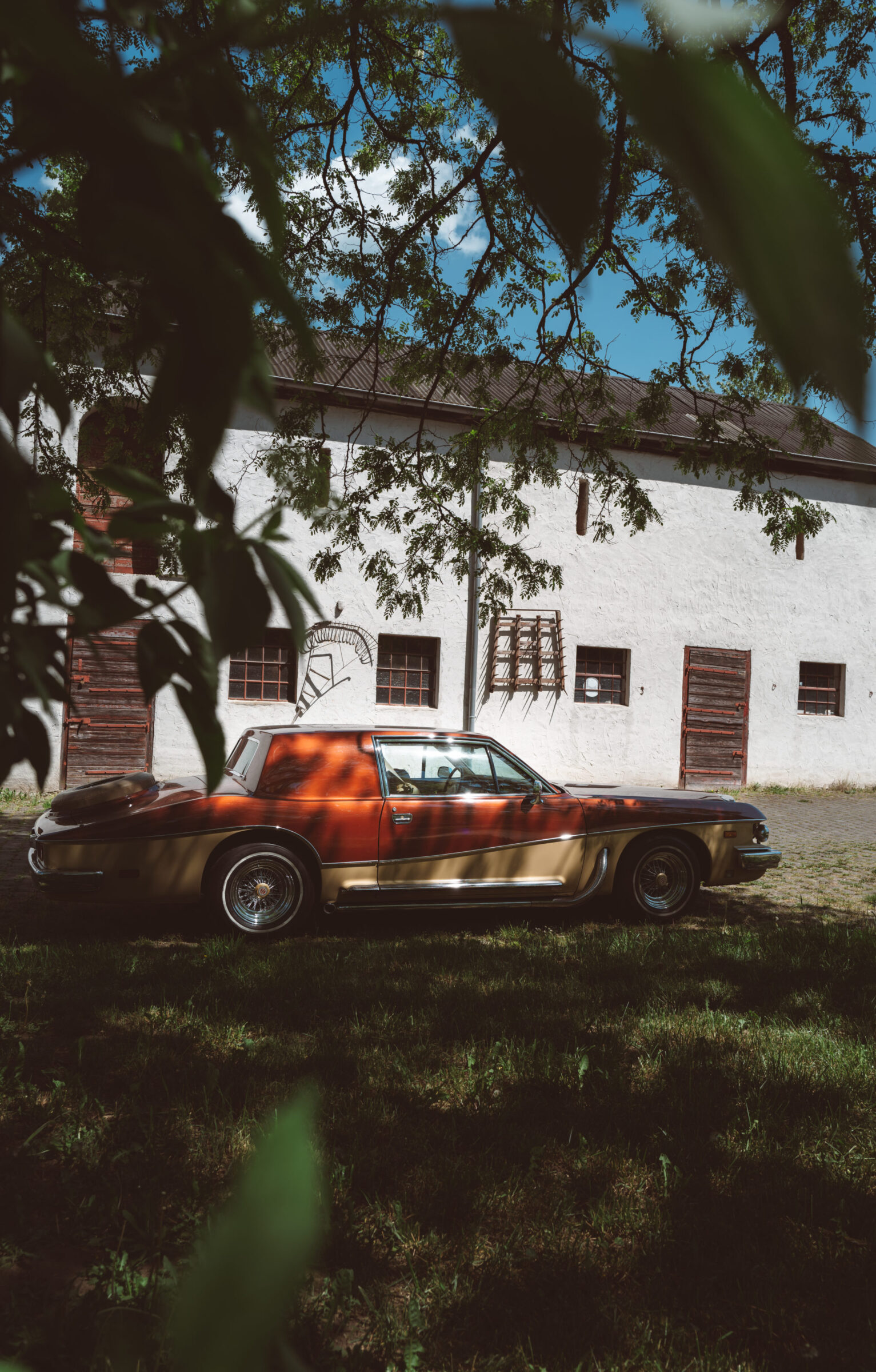 Anyone who has such access to such cars naturally has an urge to go to the racetrack, and so Herbert passed his free time as a racing driver. For years he drove Mini-Challenge, Porsche Cups, Alfa-Cups, Lamborghini-Cups, DTM and other trophies. Even today he is still drawn to such events and of course to the Nordschleife!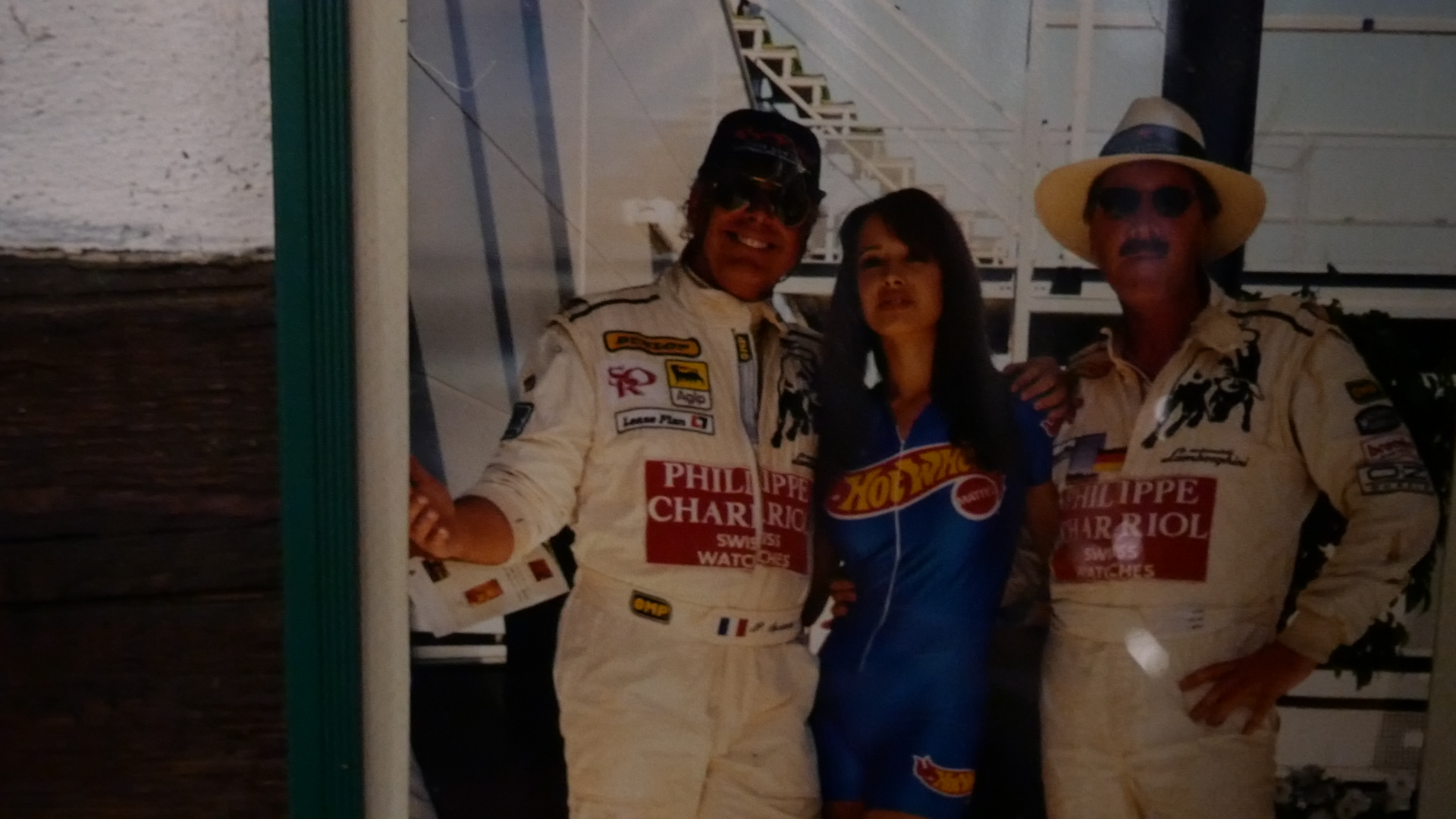 If you visit Herbert in his kingdom, you never know beforehand what kind of cars you will encounter. He always has a few advertised online, but the selection changes almost weekly and on my visit this time, I had found my favorite pretty quickly:
I was taken with an Alfa Romeo Montreal. I knew very little about this model, so I was really attracted by its powerful exterior. Evil and dangerous he looks..Italian..and with exactly this feeling I also got in and started the engine..and zack stalled..happens to me really never!
And then it went… and really well! The smell: unbeatable, the feeling: un'estate italiana (to put it in Gianna's words). A breathtaking racing car from 1974 with TÜV and H-plates and after all almost 300 HP. The car comes from the race track in Monaco and has a great history.
Besides the beautiful Alfa, I was of course allowed to marvel at a few other rarities.
The second car I took a seat in and was also allowed to drive is a Felber 330 GTC Michelotti Roadster worth around 1.4 million euros, which was successfully raced by the iconic Heidi Hetzer. Not everyday, but wonderful.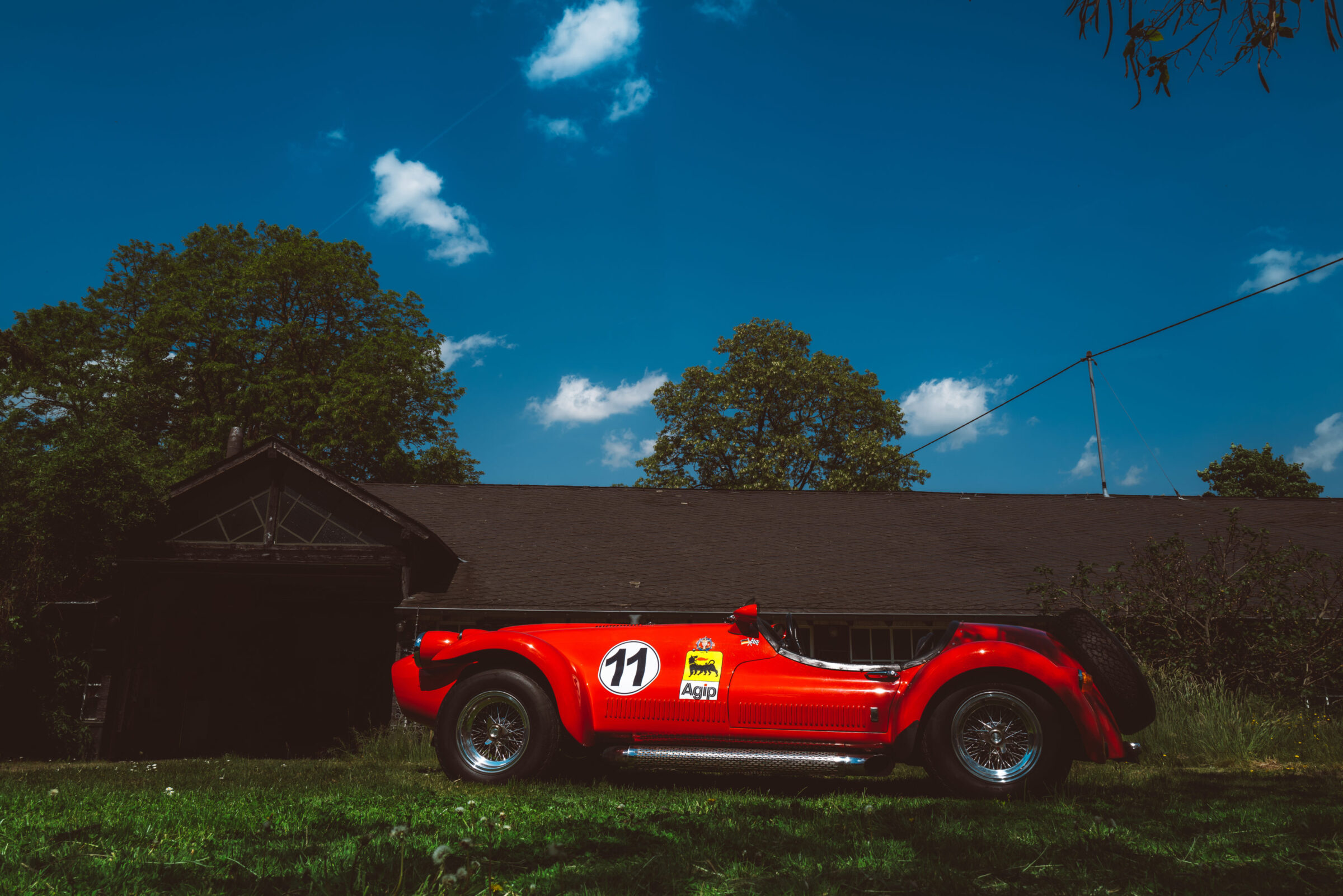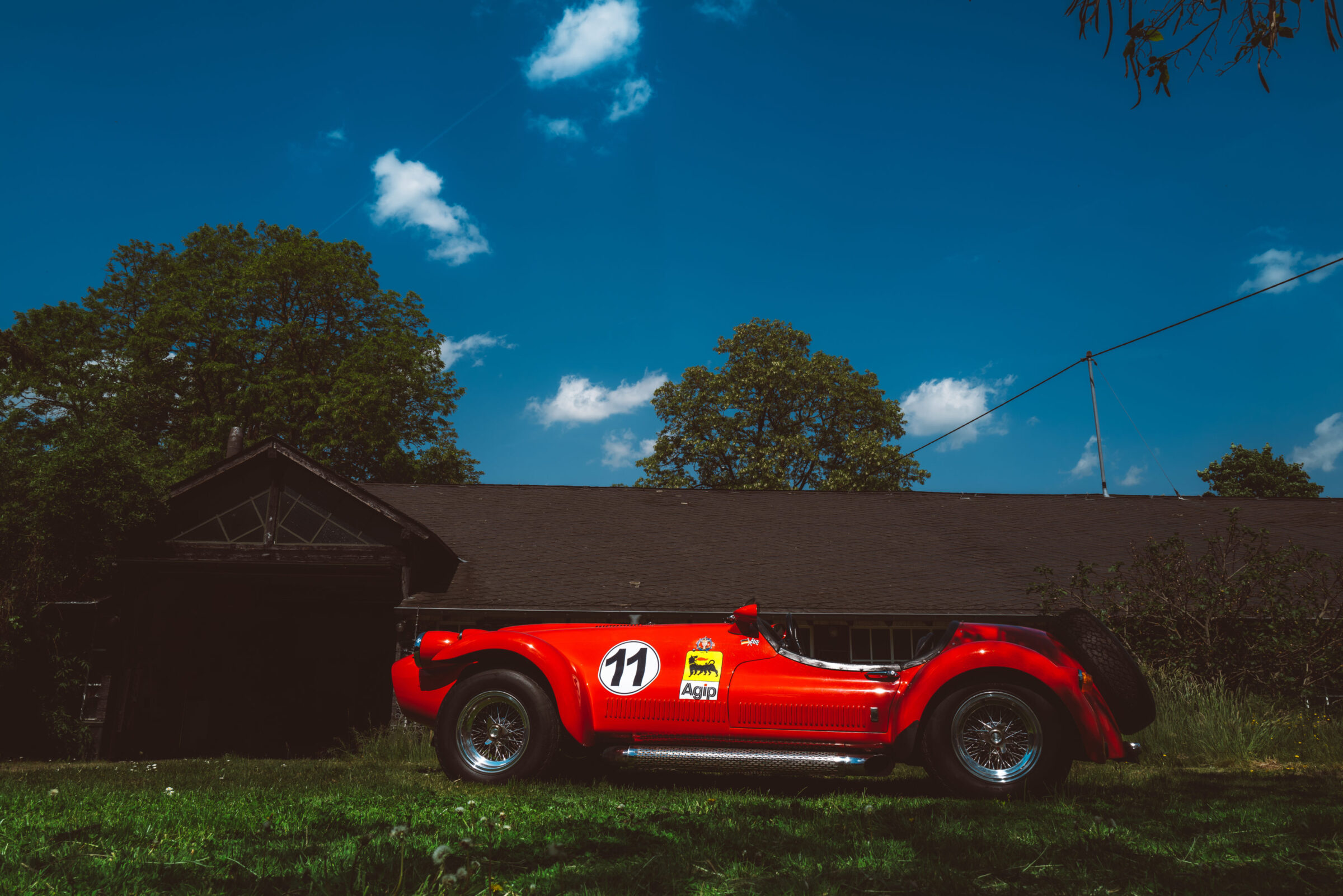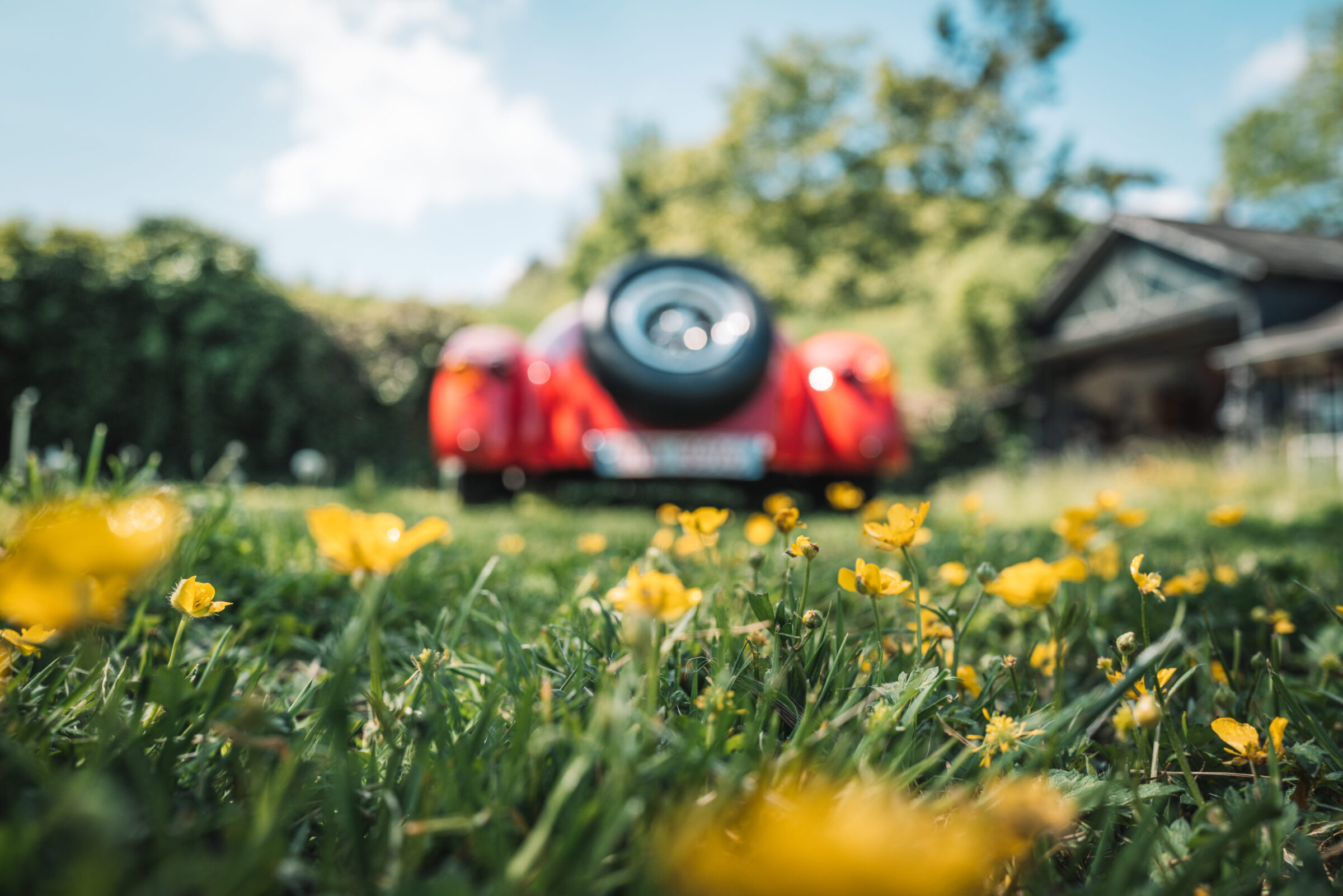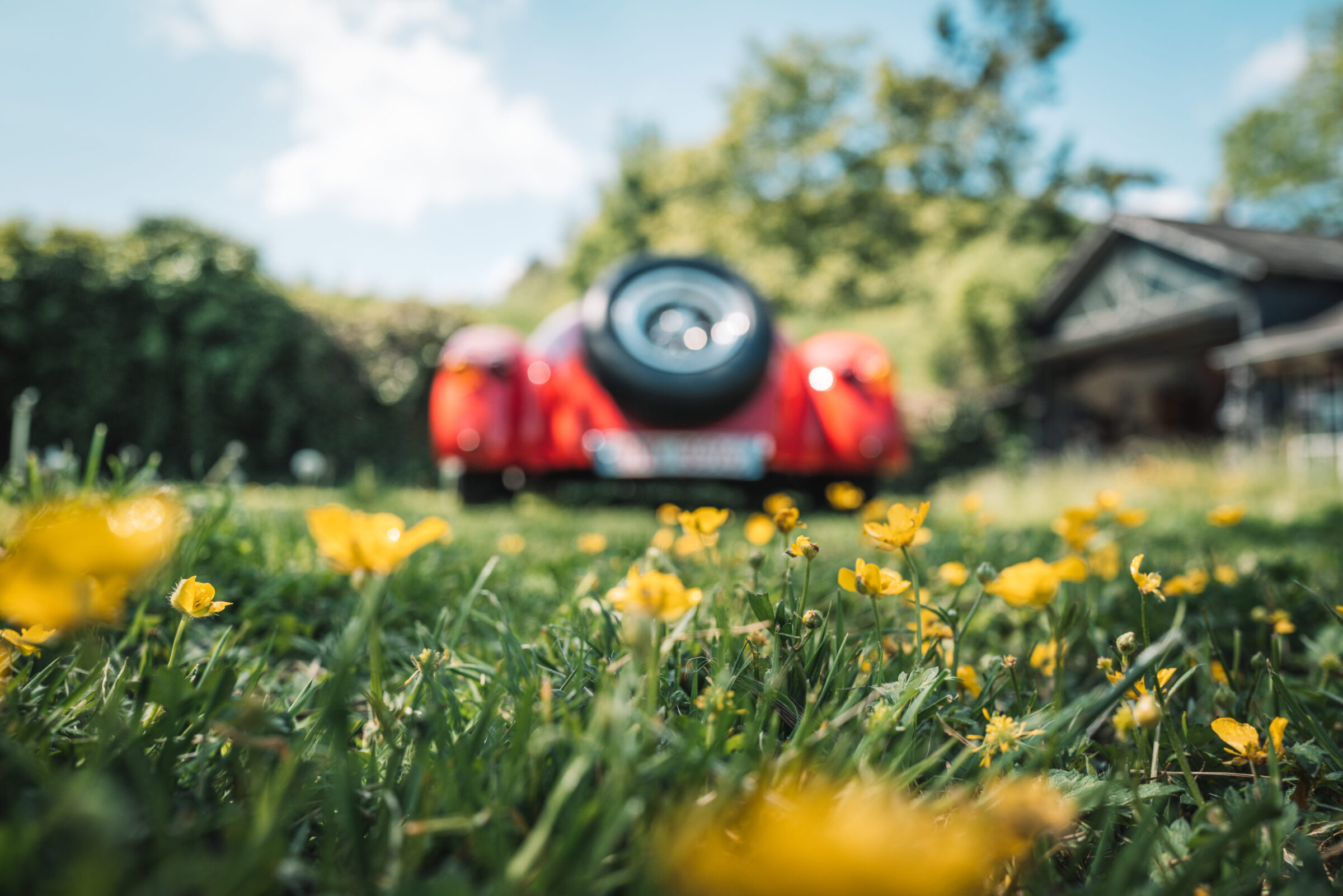 I also had the honor of meeting a Stutz Blackhawk (Elvis Presley's favorite) , as well as a Cadillac Fleetwood, an ARA SHOWCAR, an SL and an MG, and of course a few Italians and Englishmen.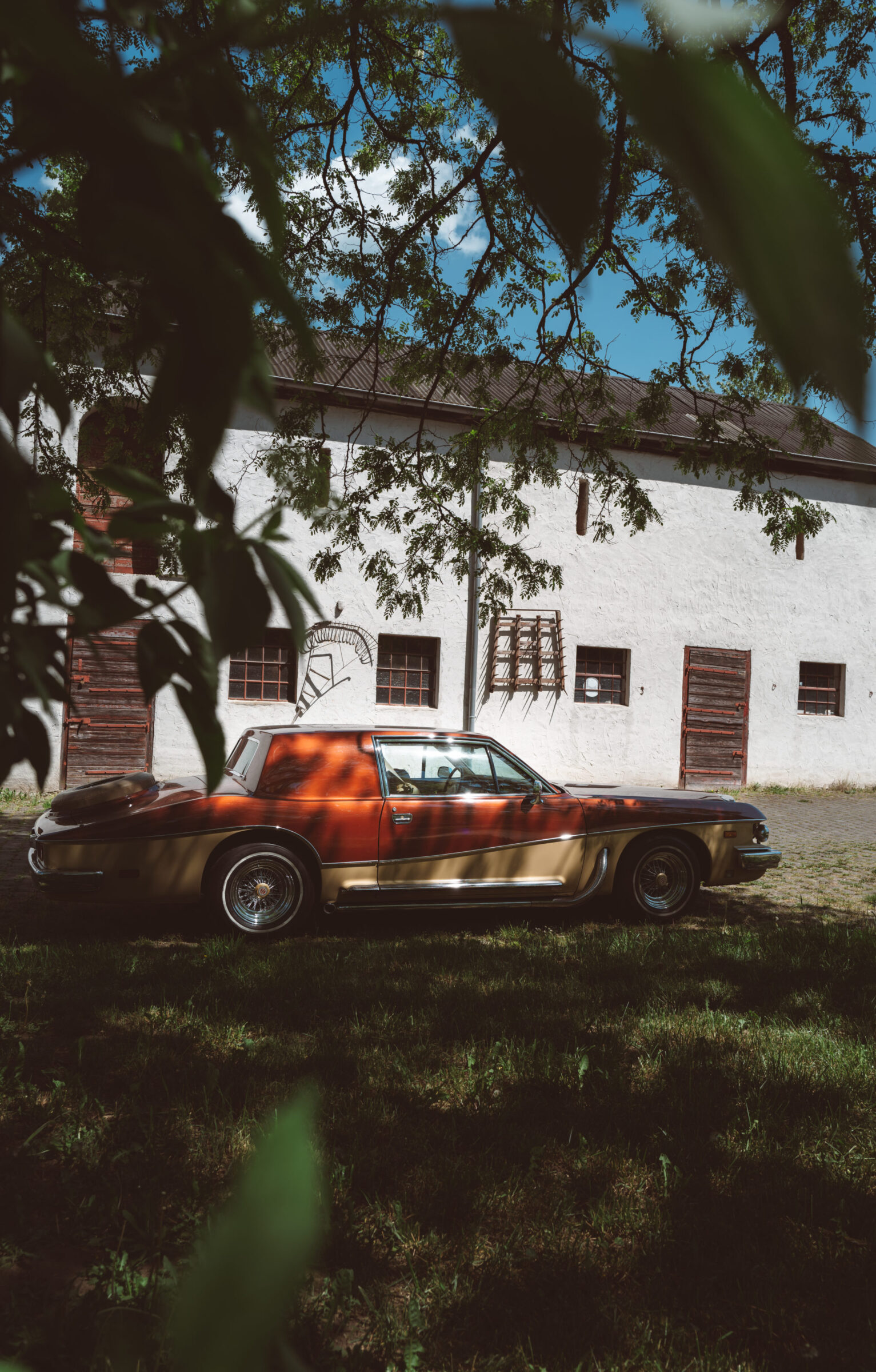 What I find really delightful, besides the priceless cars, is the fact that Herbert Engel also always buys together the appropriate newspapers and reports from back then for each of his cars and places them in the cars so that you still know today what was written about the car back then.
Herbert Engel can show you every handwritten sales receipt from every business year of the last 40 years and he has handwritten notes in which month he sold which car to whom. The sentimental touch hit me at the latest when I discovered that my late grandfather bought his 1974 Carrera Targa G model from Herbert over 40 years ago.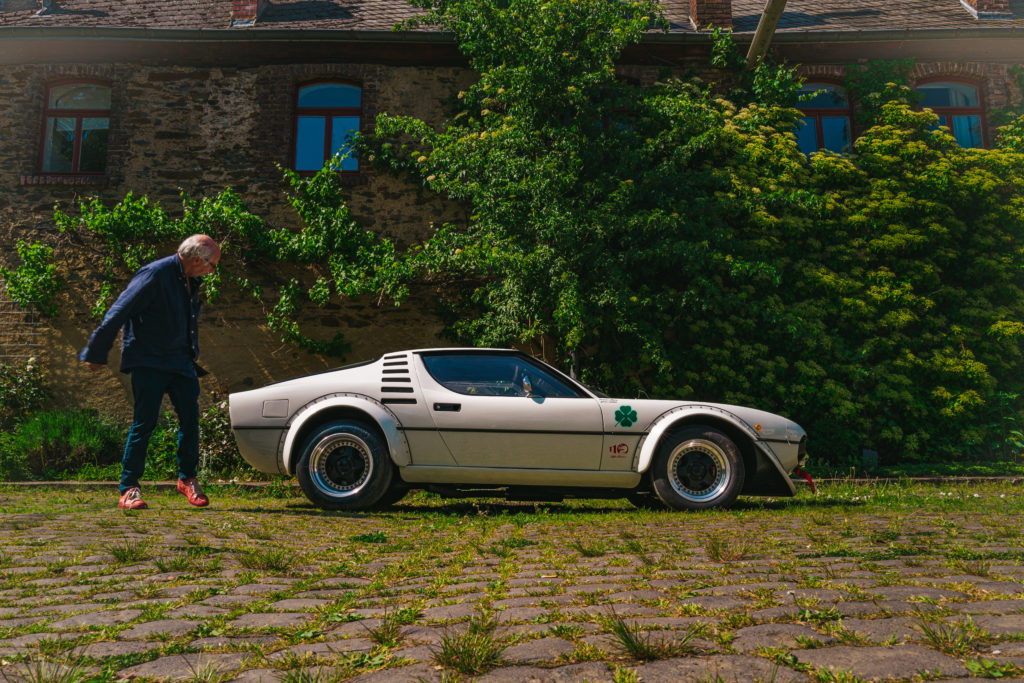 Due to his Parkinson's disease, Herbert is now somewhat restricted in his actions, and if you watch him at work at his desk, from which he negotiates sales prices with Saudis and Americans and Swedes, you might get the impression that he easily loses track of things in his jumble of old car magazines, pictures, enamel plates and MOT receipts. Fiddlesticks. He always knows where what is and what to do. I'm already looking forward to my next visit and am excited to see what vehicles await me then.