Automotive
Isdera Commendatore 112i
Update: We added an open letter of Isdera founder Eberhard Schulz at the end of this article

The history of the small series brand Isdera (Ingenieurbüro für Styling, Design und Racing, means engineering office for styling, design and racing) in Germany goes back to 1969, when company founder Eberhard Schulz assembled his first one-off sports car, the Erator, and drove it to a job interview at Porsche. Nine years later, Schulz, together with B&B Automobiltechnik from Frankfurt, presented the CW311 concept car as a planned successor model to the Mercedes-Benz C111, which had never been produced in series. After the cooperation with B&B broke up, Eberhard Schulz founded his own engineering office in 1982 and one year later began production of the Spyder with design loans for the CW311. From 1984, the Isdera Imperator 108i came even closer to this study and also went into small series production. It then took until 1993 before Isdera showed another new model again. At the IAA in Frankfurt, the Commendatore 112i made its debut with a six-liter V12 engine from the then current Mercedes-Benz S-Class (W140).

Originally, a small series was planned as well, and quite a few sports car fans would probably have approved this model. However, Isdera went into bankruptcy and the car remained unique. But in truest sense of the word, this one has it fist thick under its bodywork. Directly behind the two passengers the engine sits under two longitudinally attached hood lids opening towards the middle, which remind a little of the De Tomaso Mangusta, but this sports car of the 1960s didn't get gullwing doors as shown by the Isdera. The twelve-cylinder engine produces 408 hp and accelerates the flat, round special car from a standstill to 100 kph (62 mph) in 4.6 seconds. Thanks to its Getrag manual six-speed transmission, the Commendatore achieves topspeeds of up to 342 kph (212.5 mph). The kerb weight is written in the data sheet as 1,480 kilograms. At the front, 18-inch wheels with 255/35 tyres are used, while at the rear you will find 295/35 tyres on 19-inch rims. After the world premiere at the IAA the one-off was sold to a car collector in Switzerland in the following years.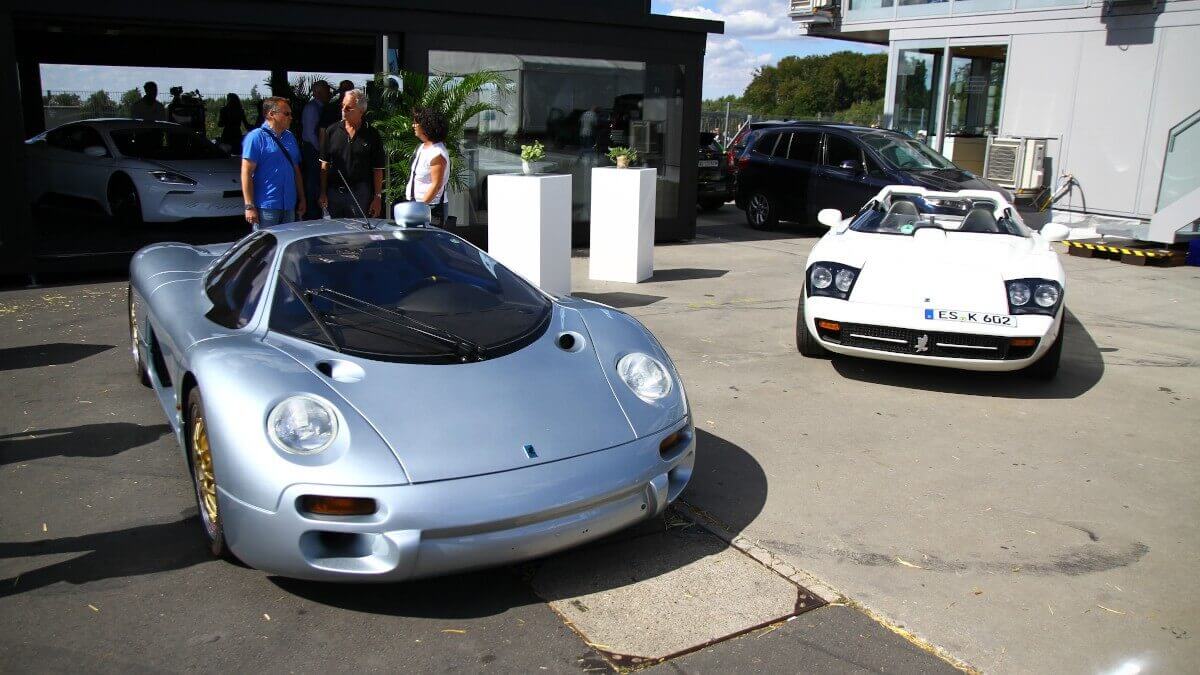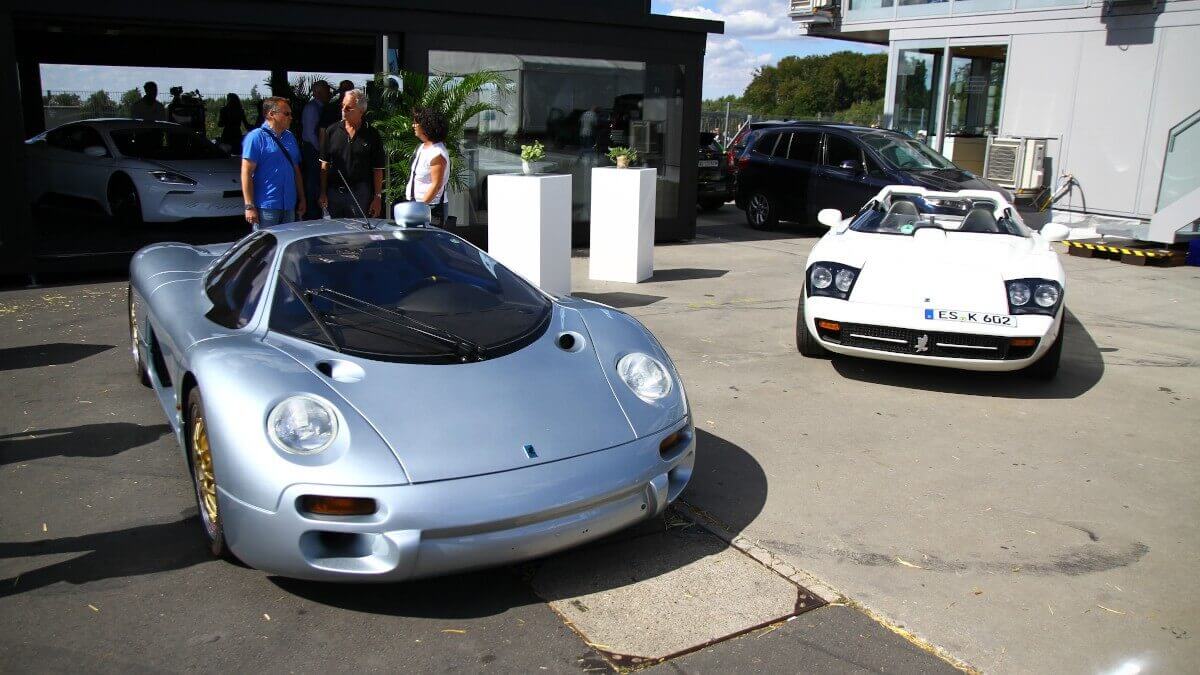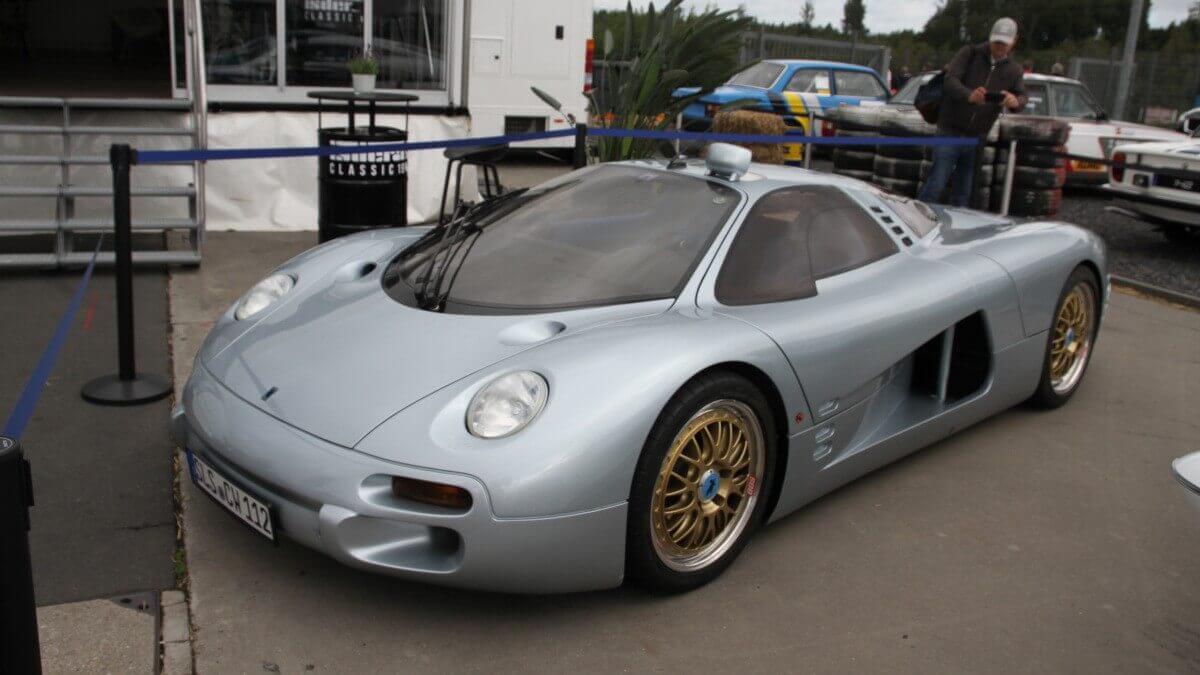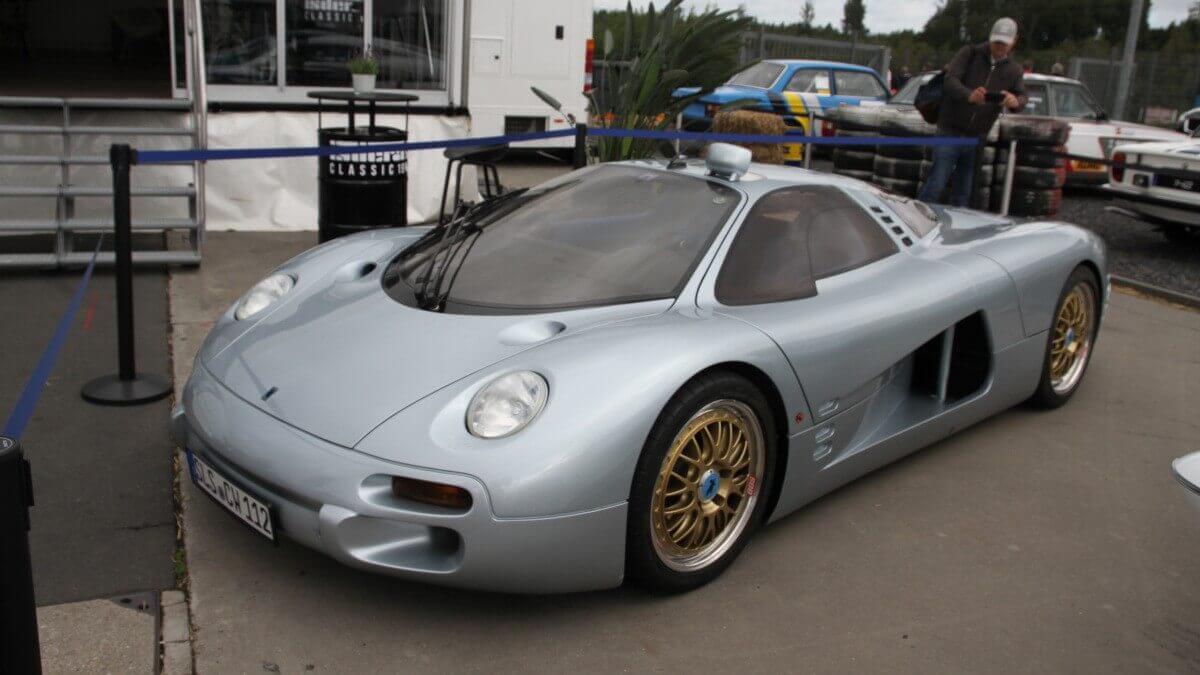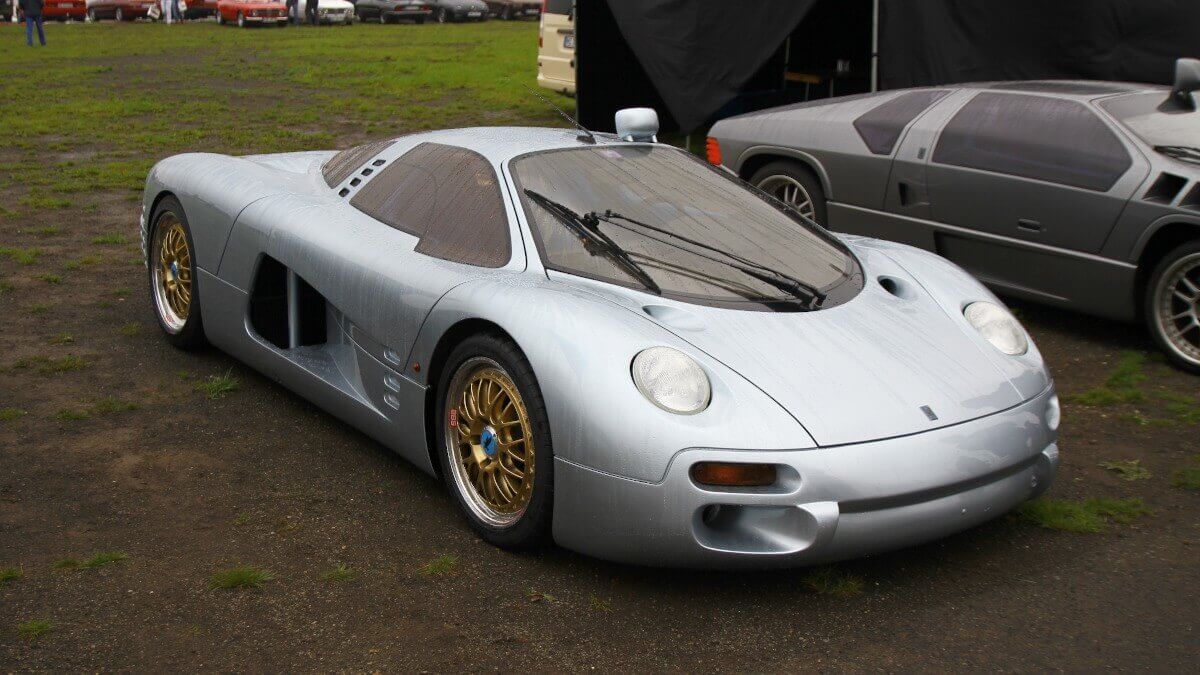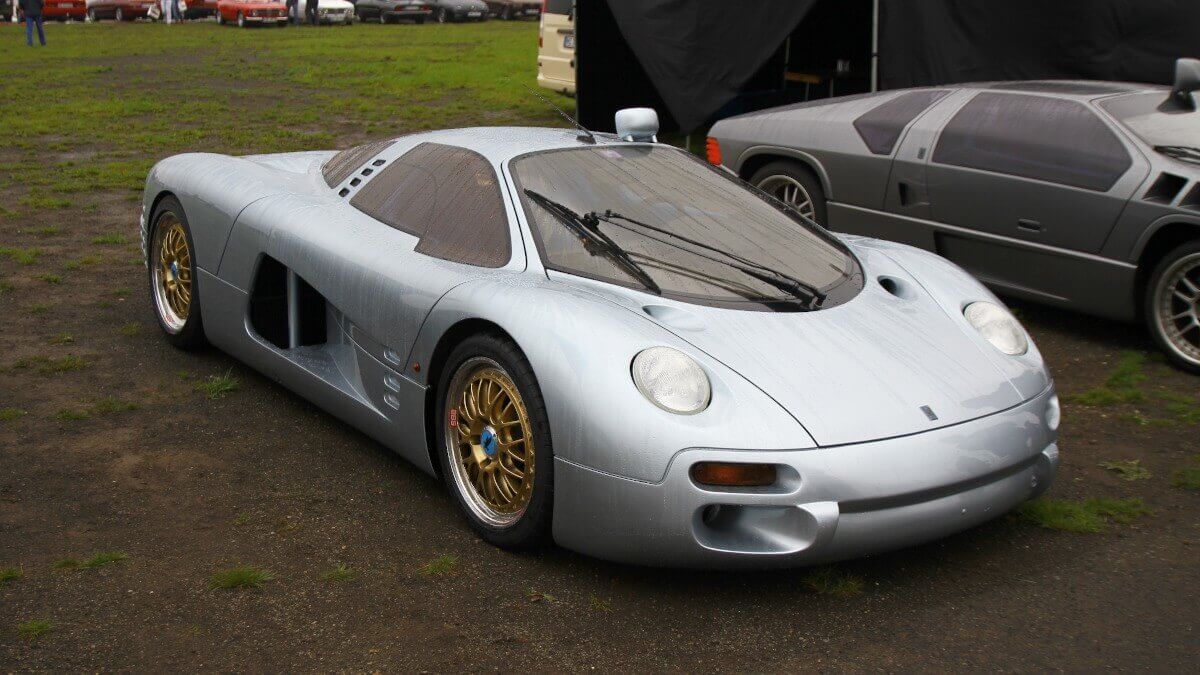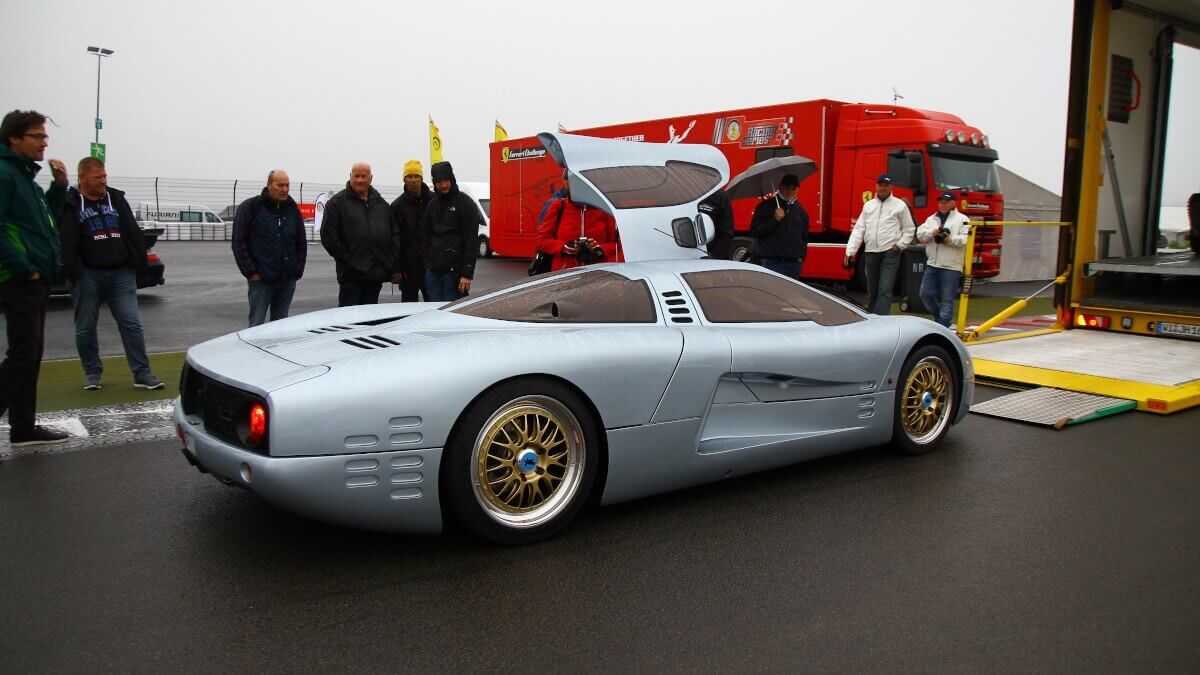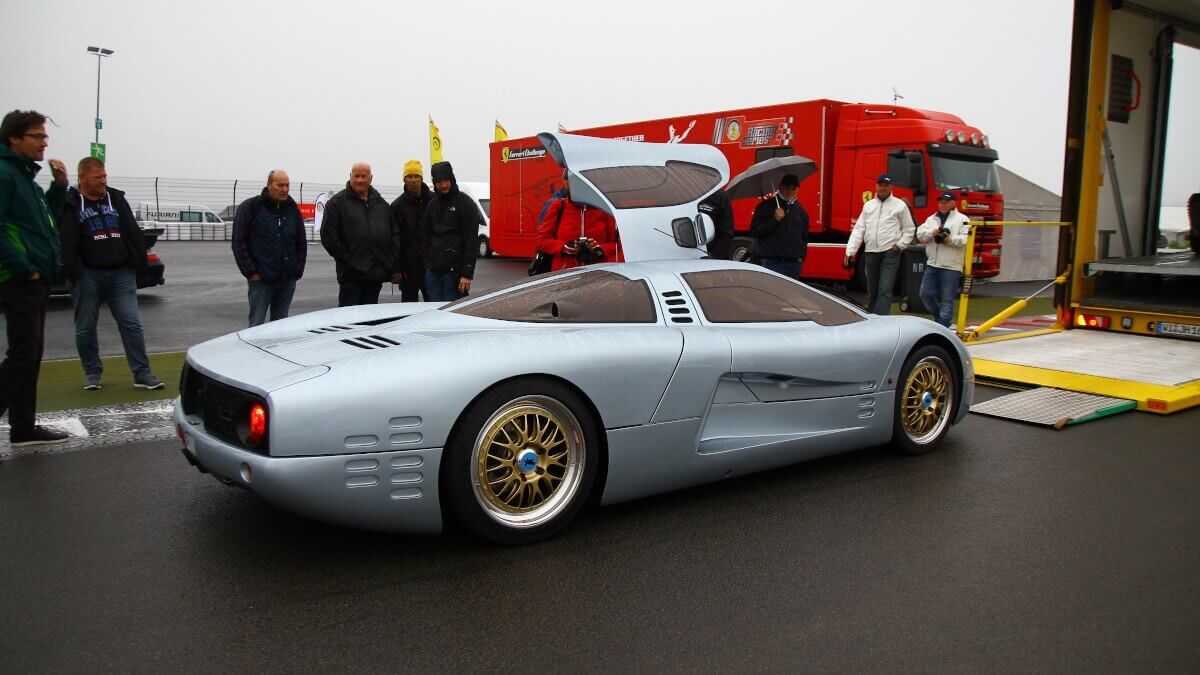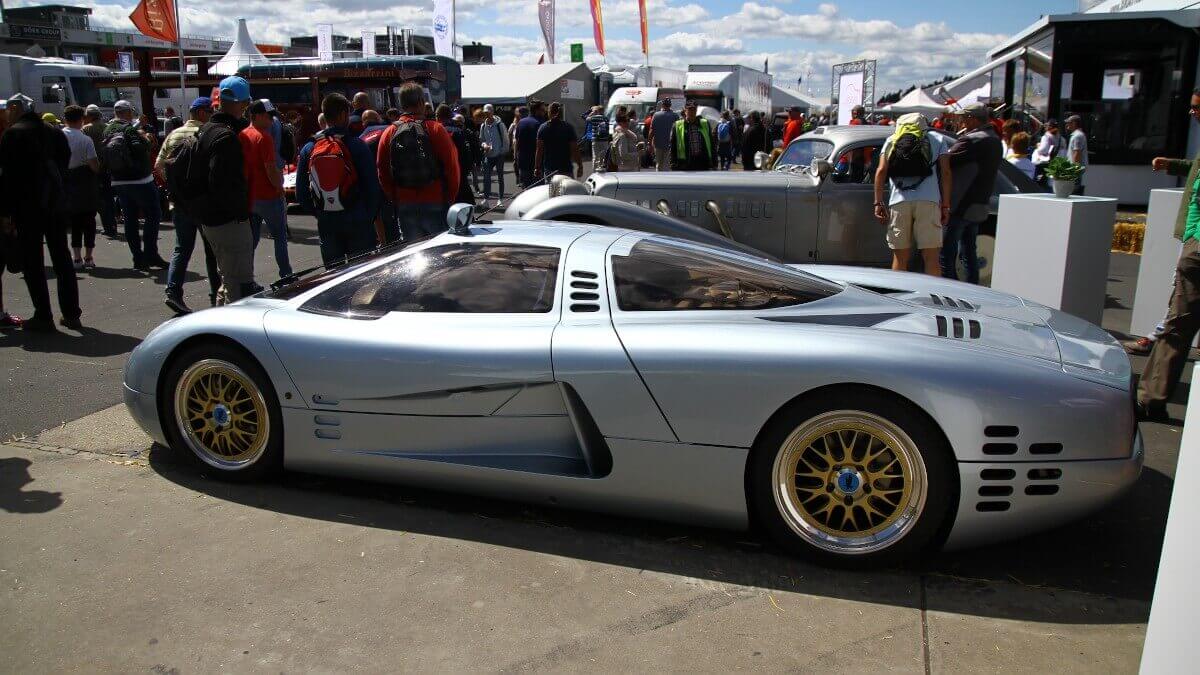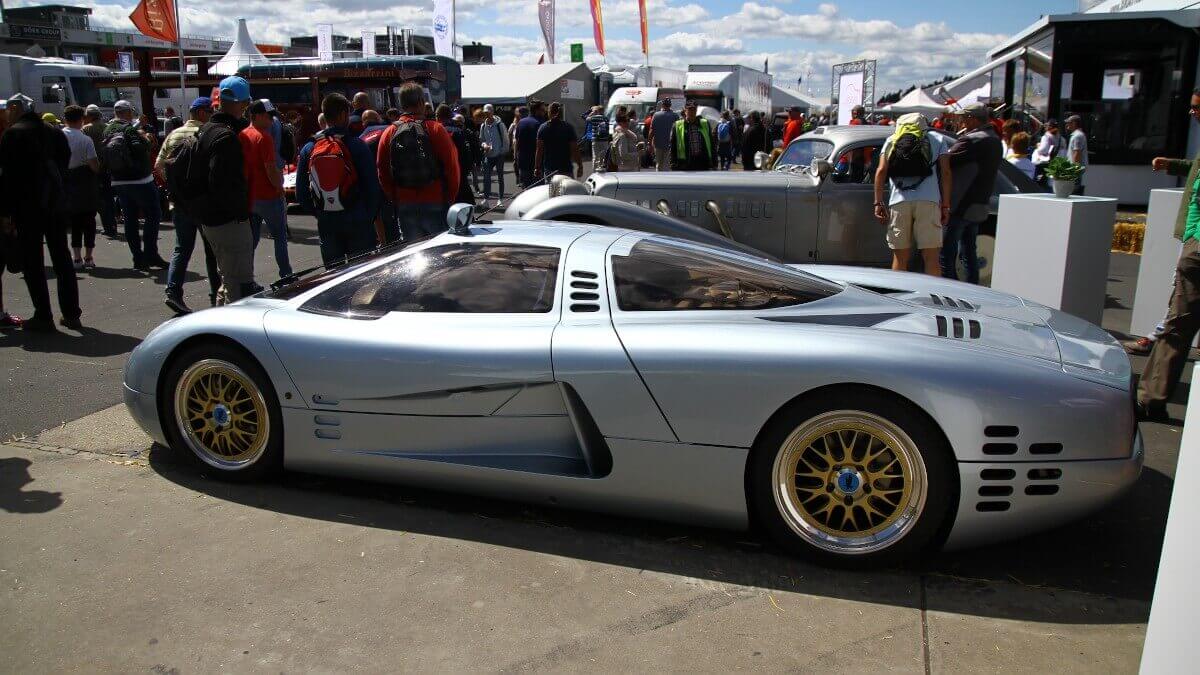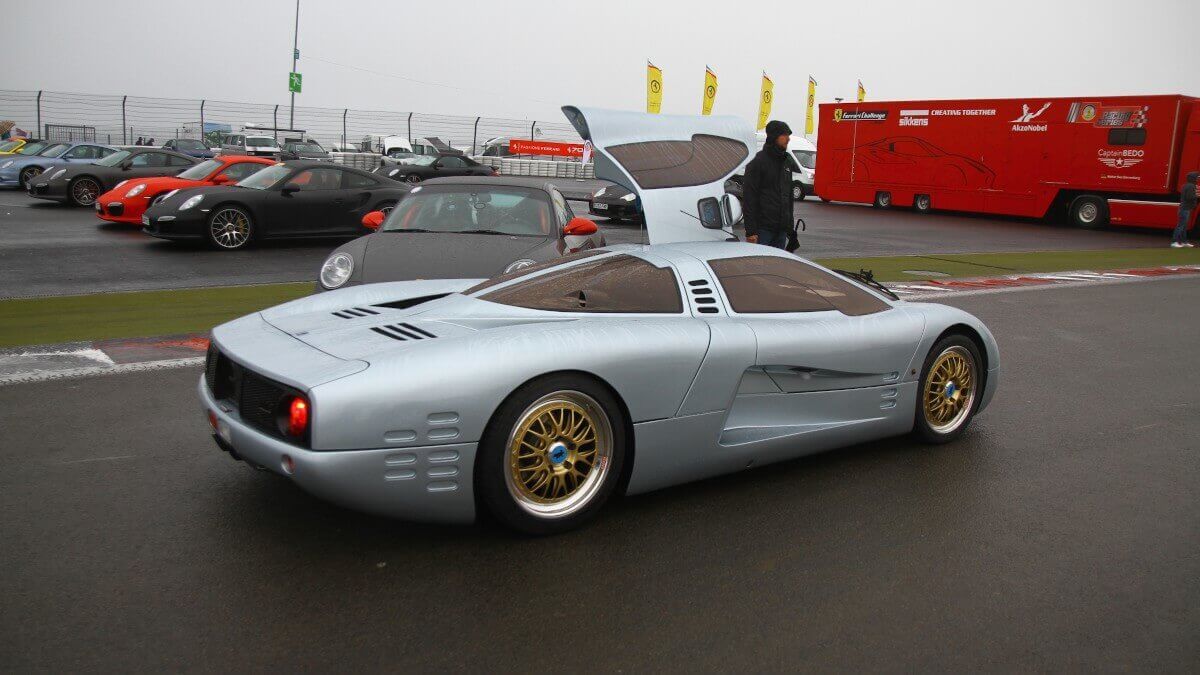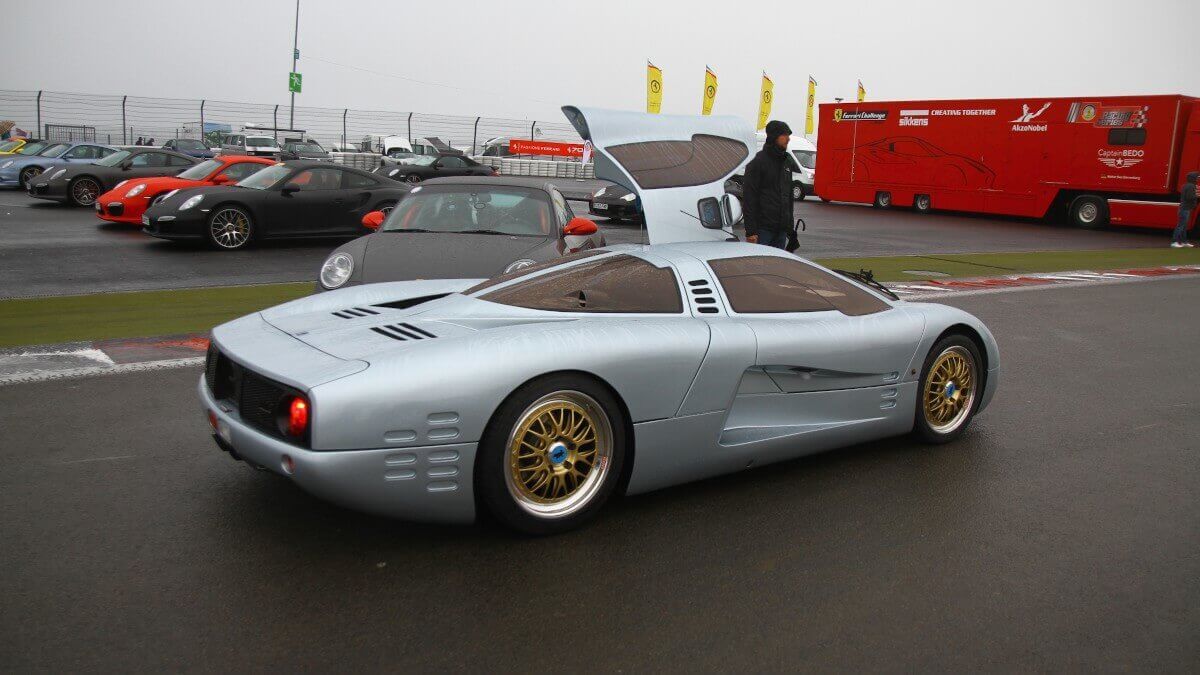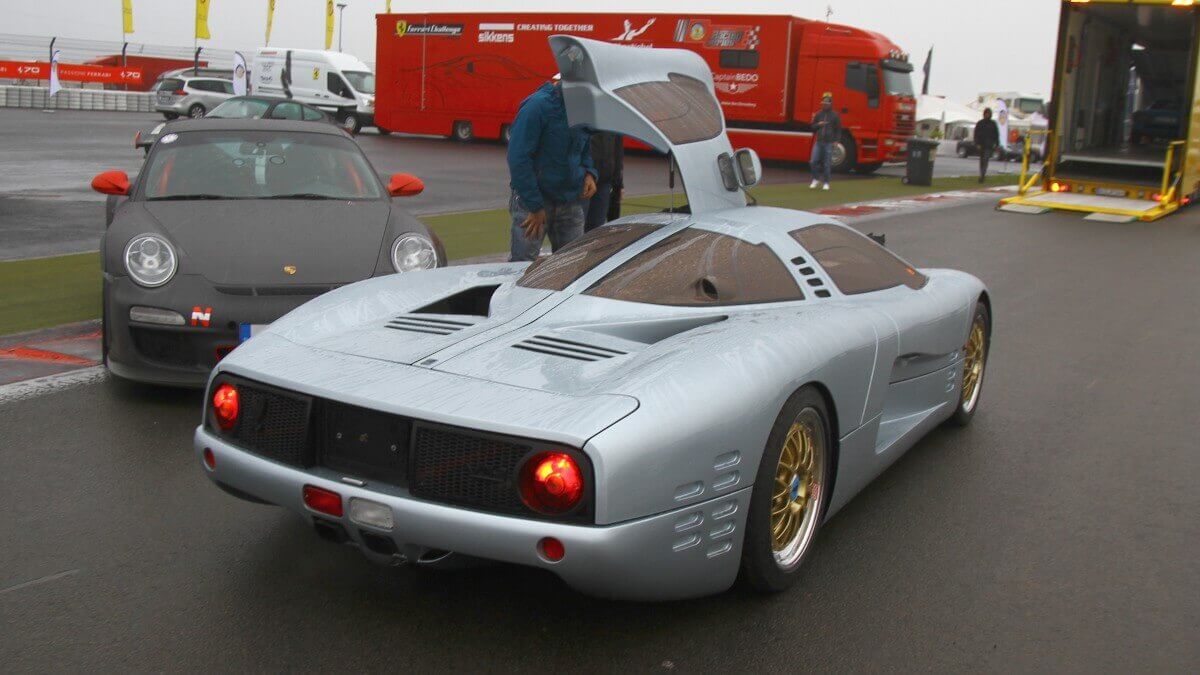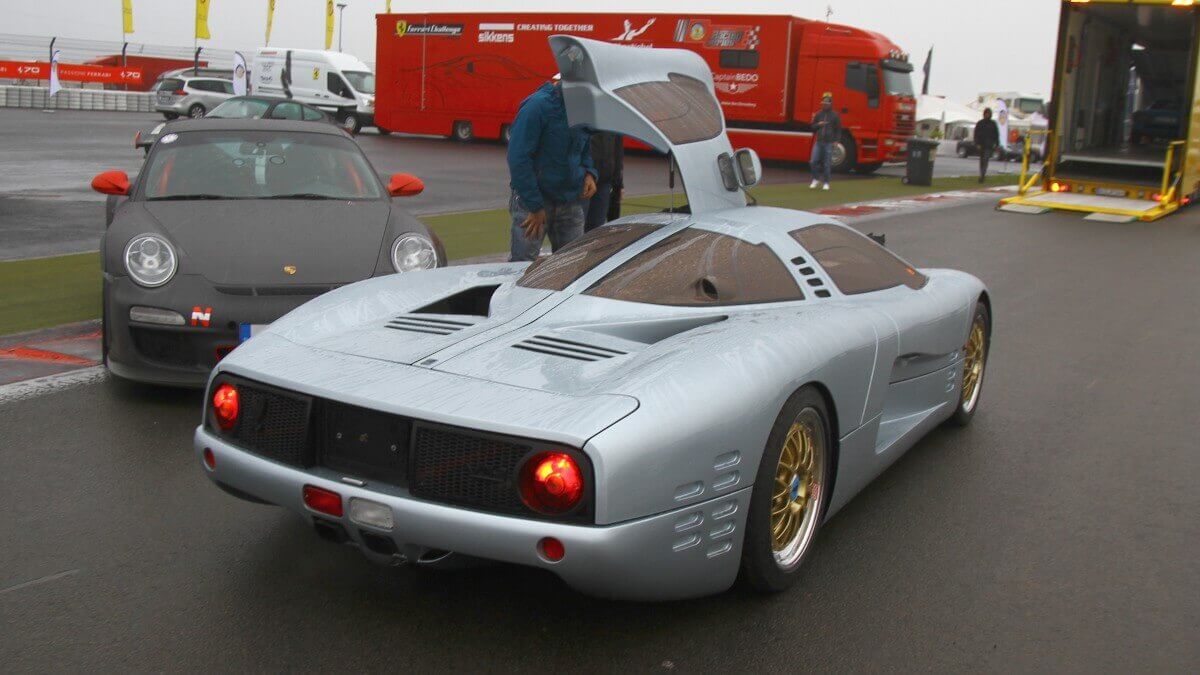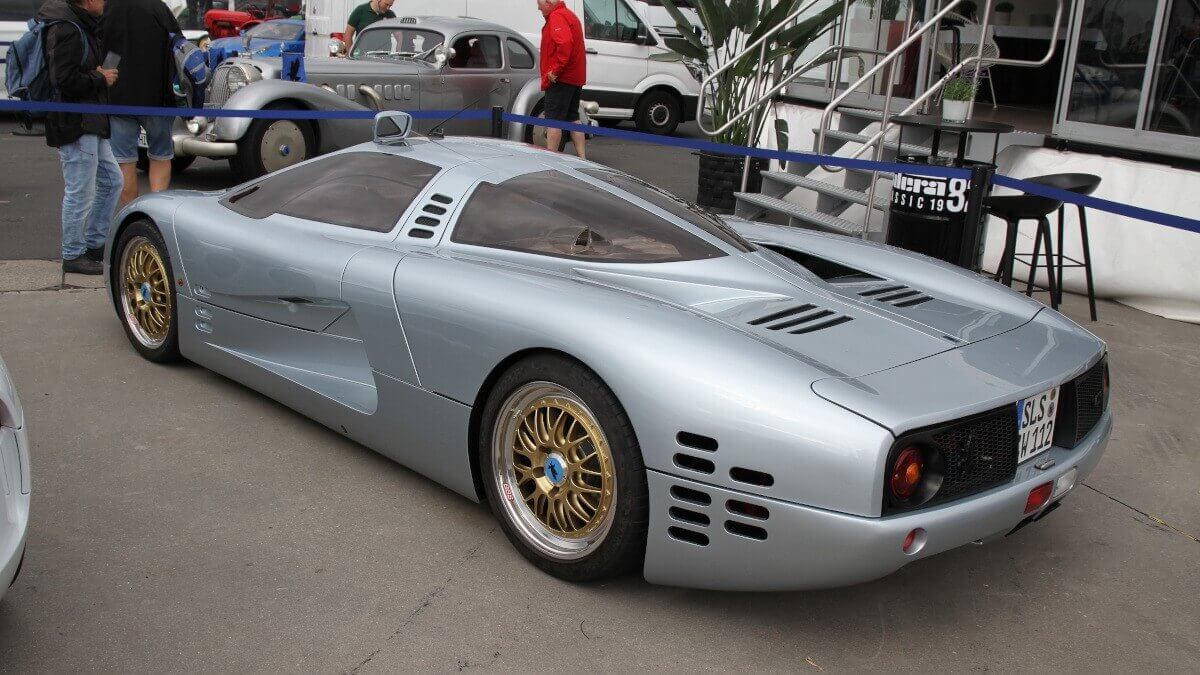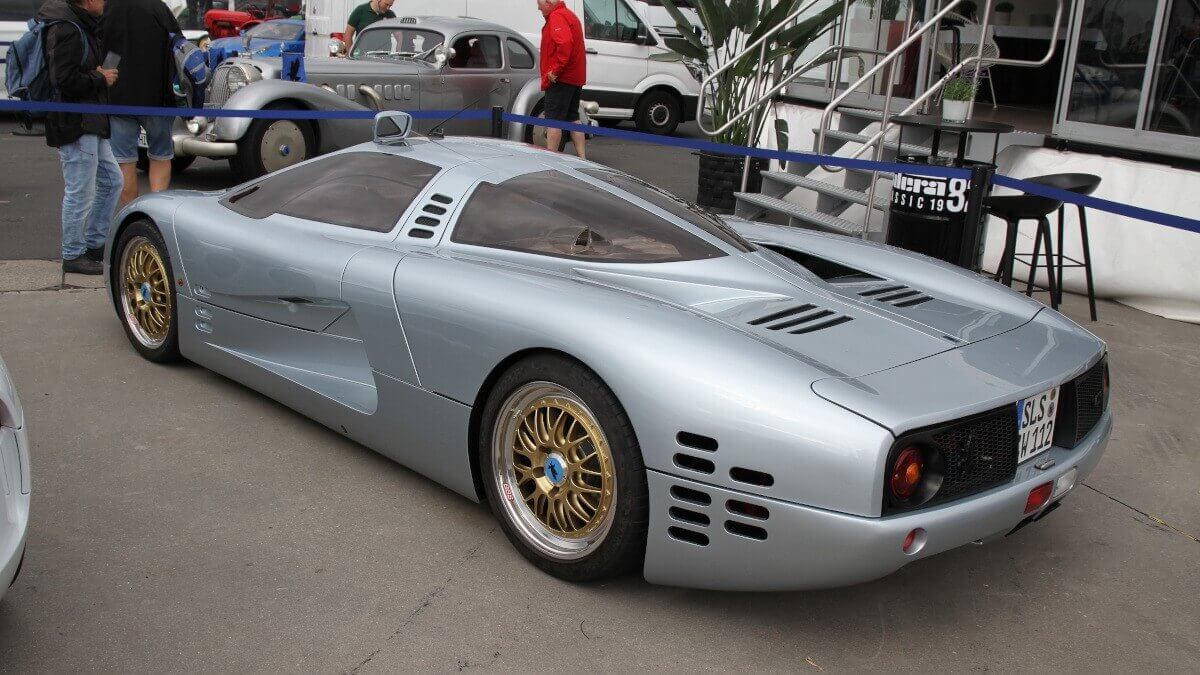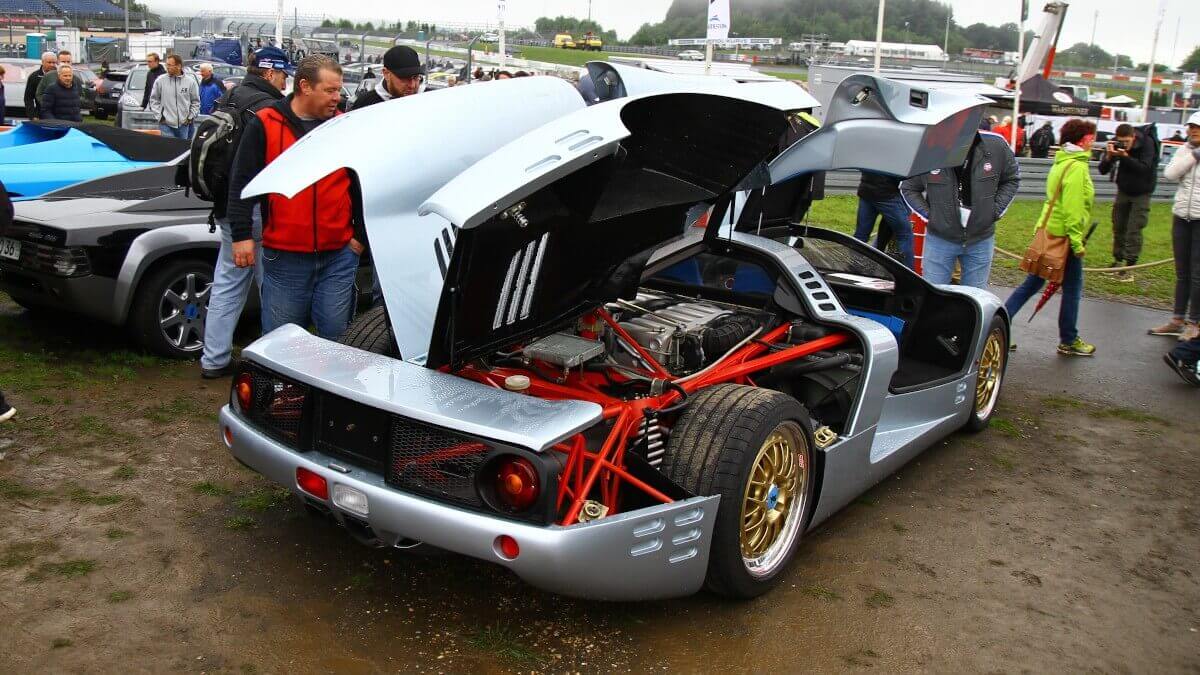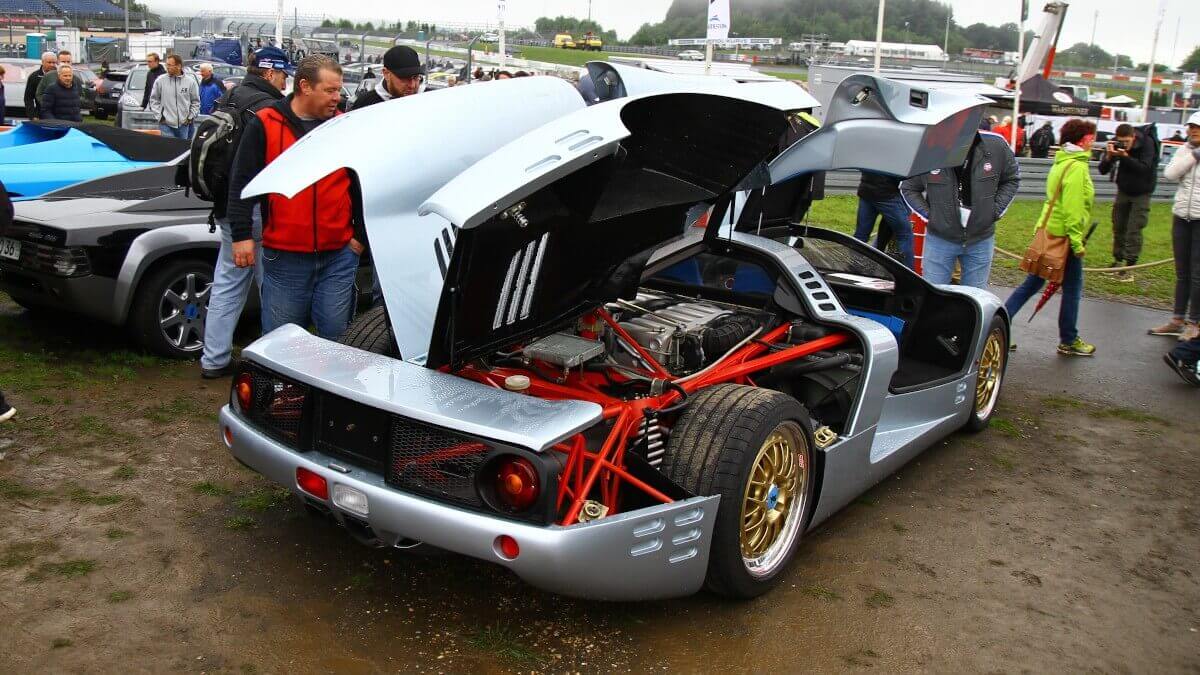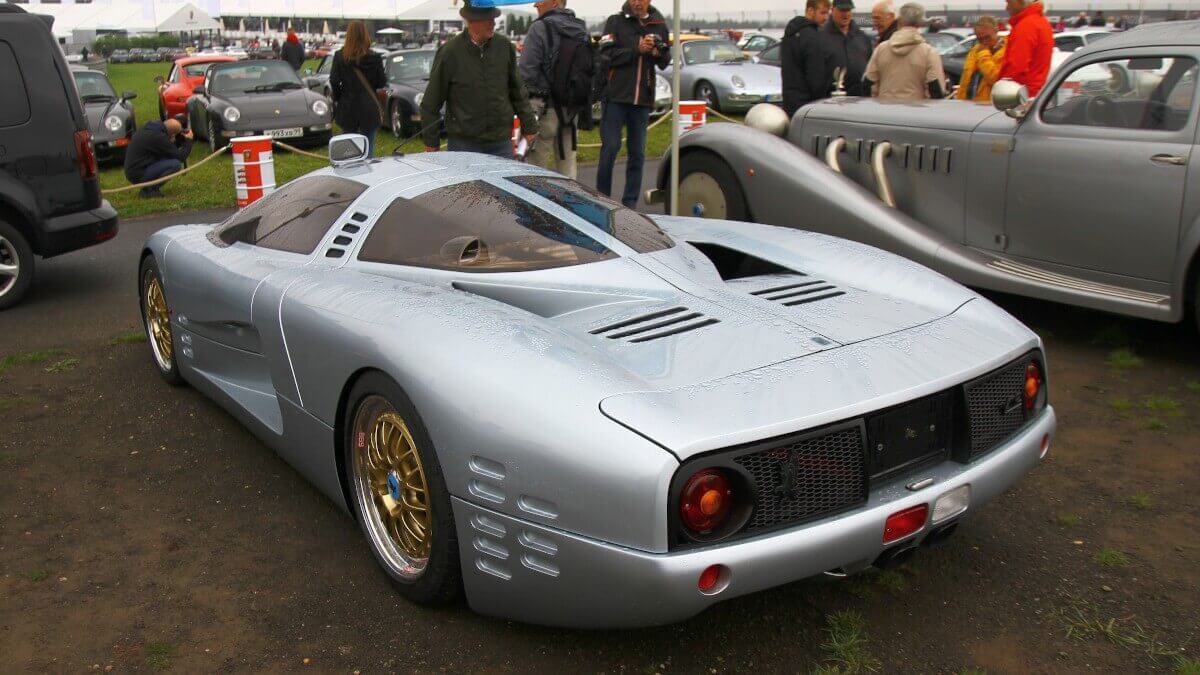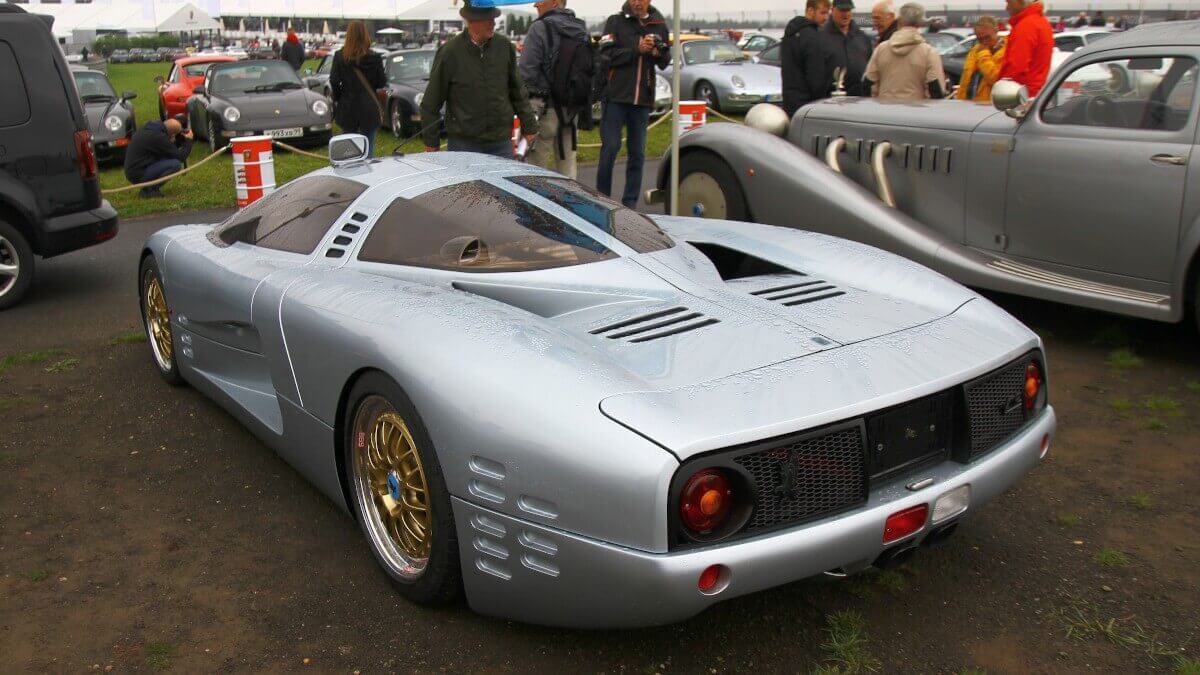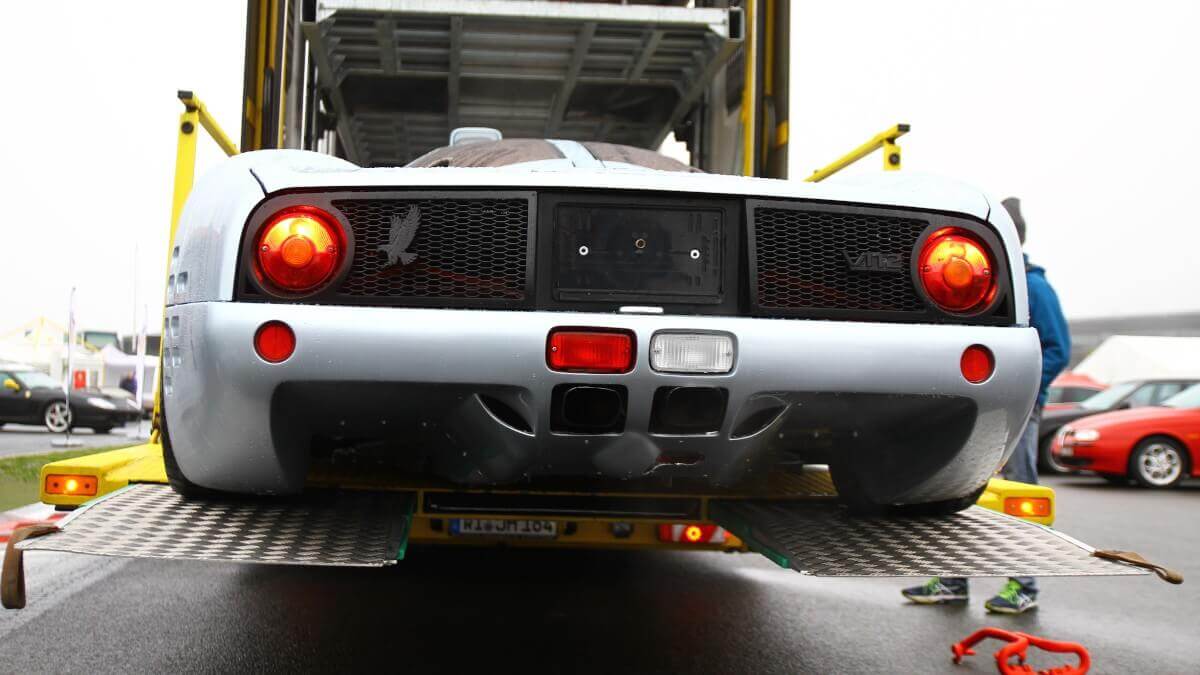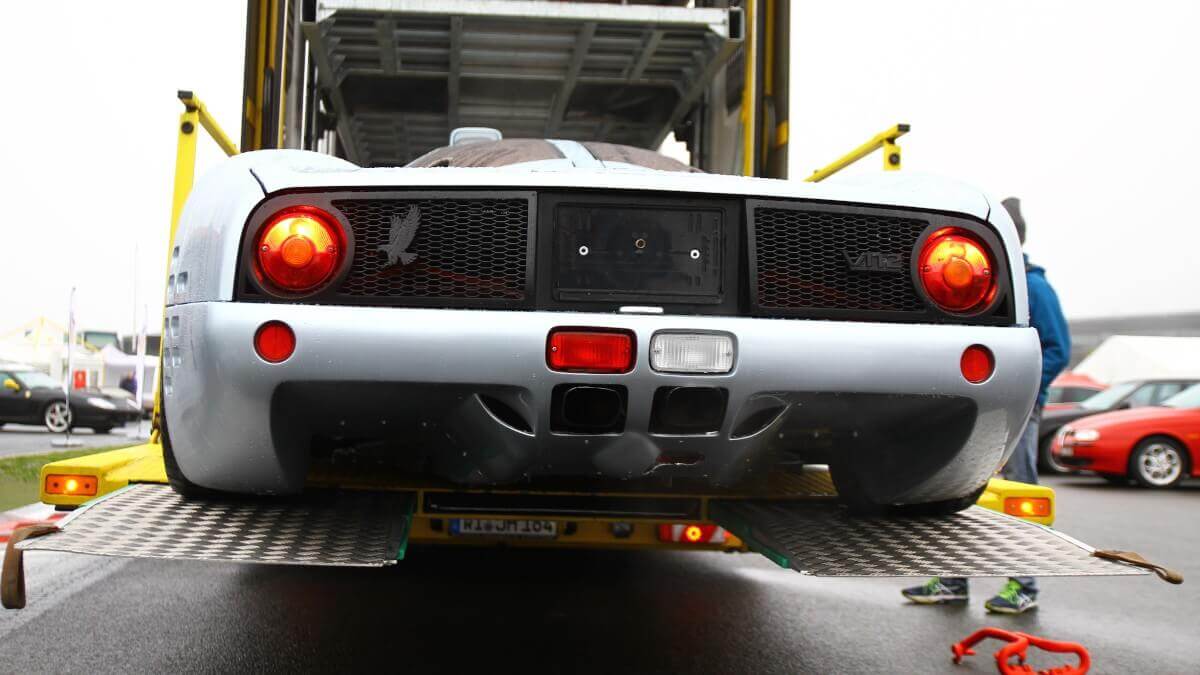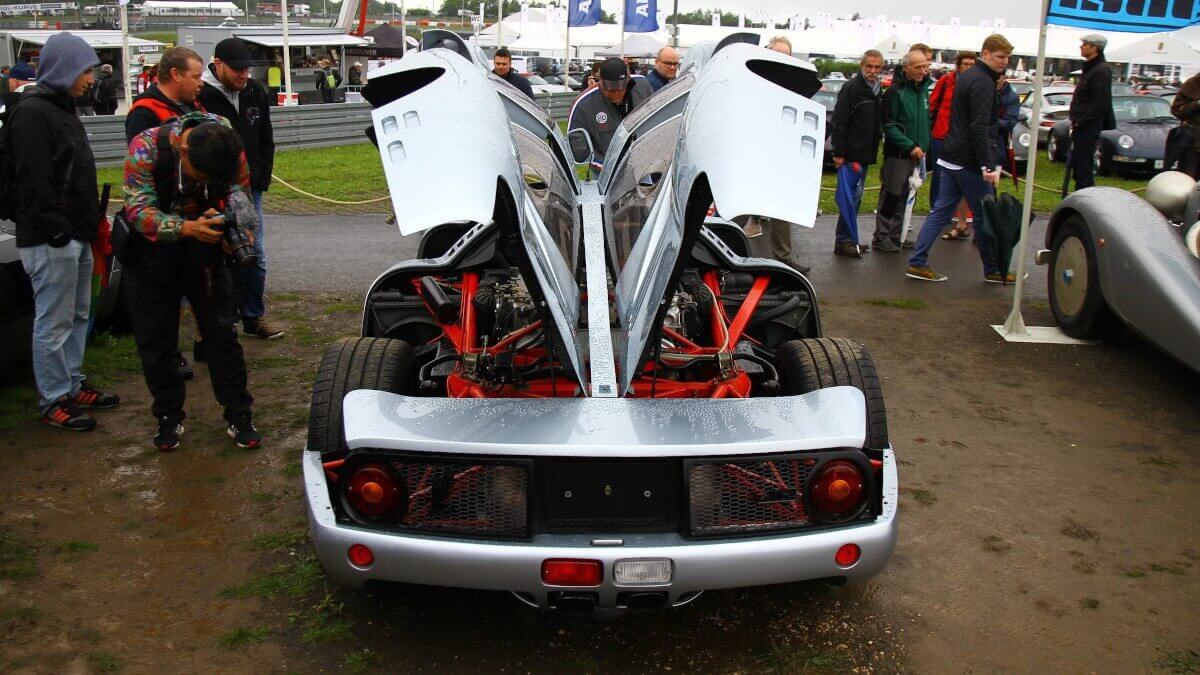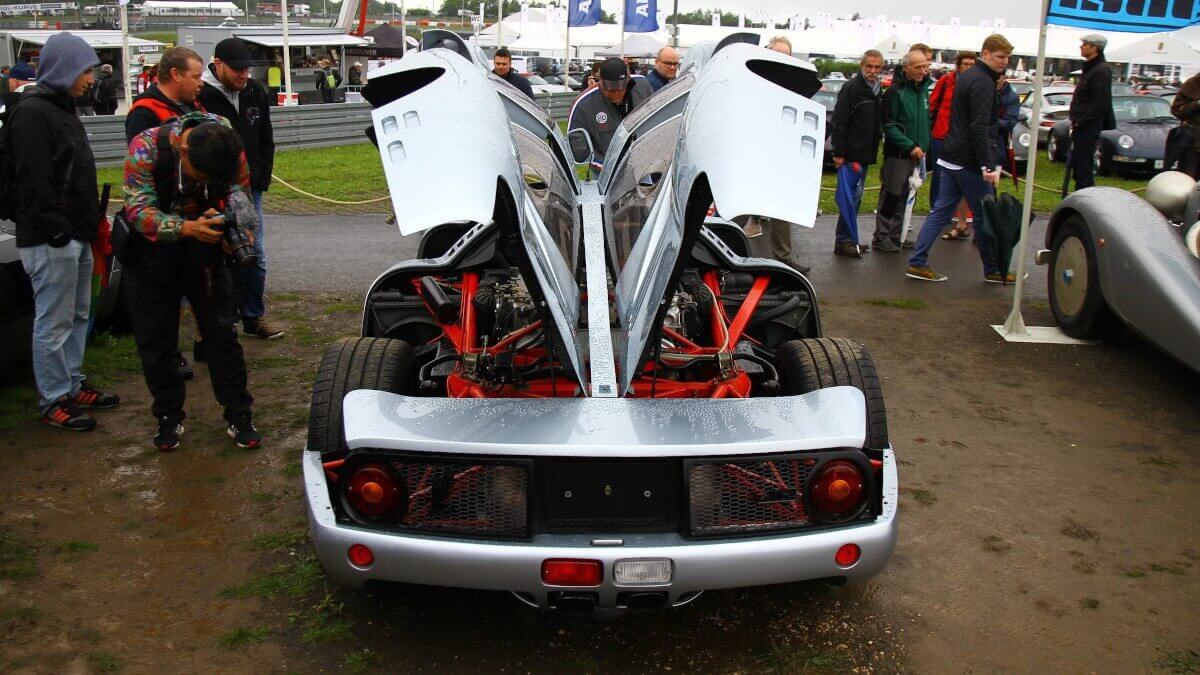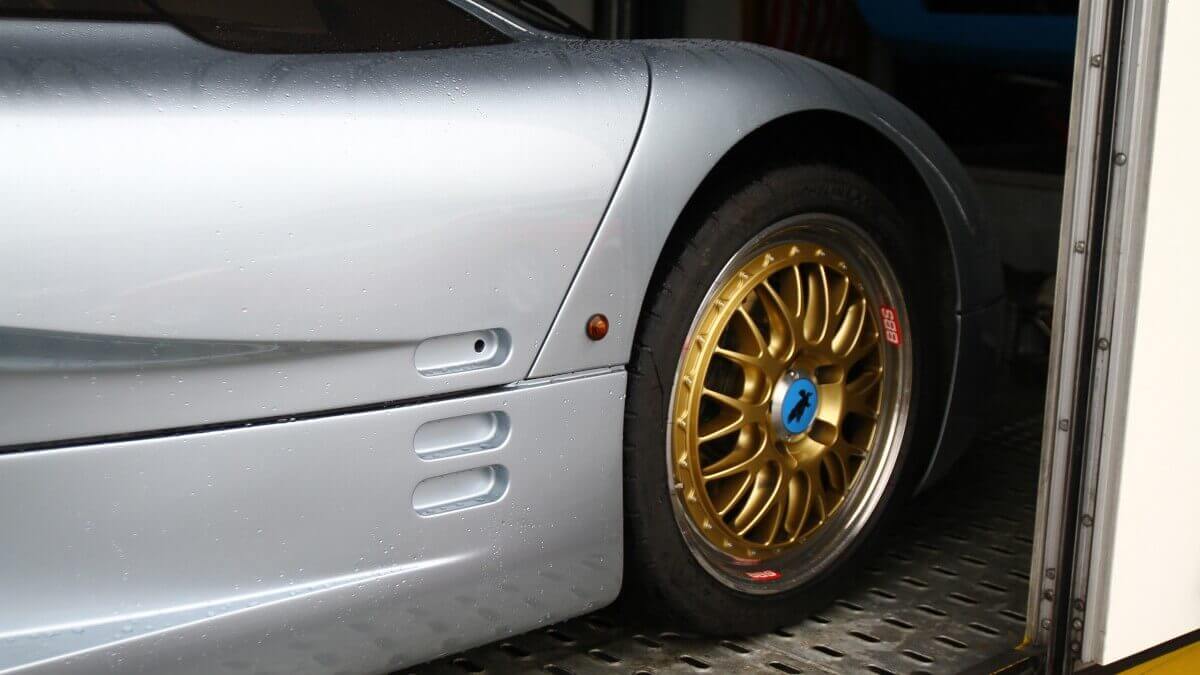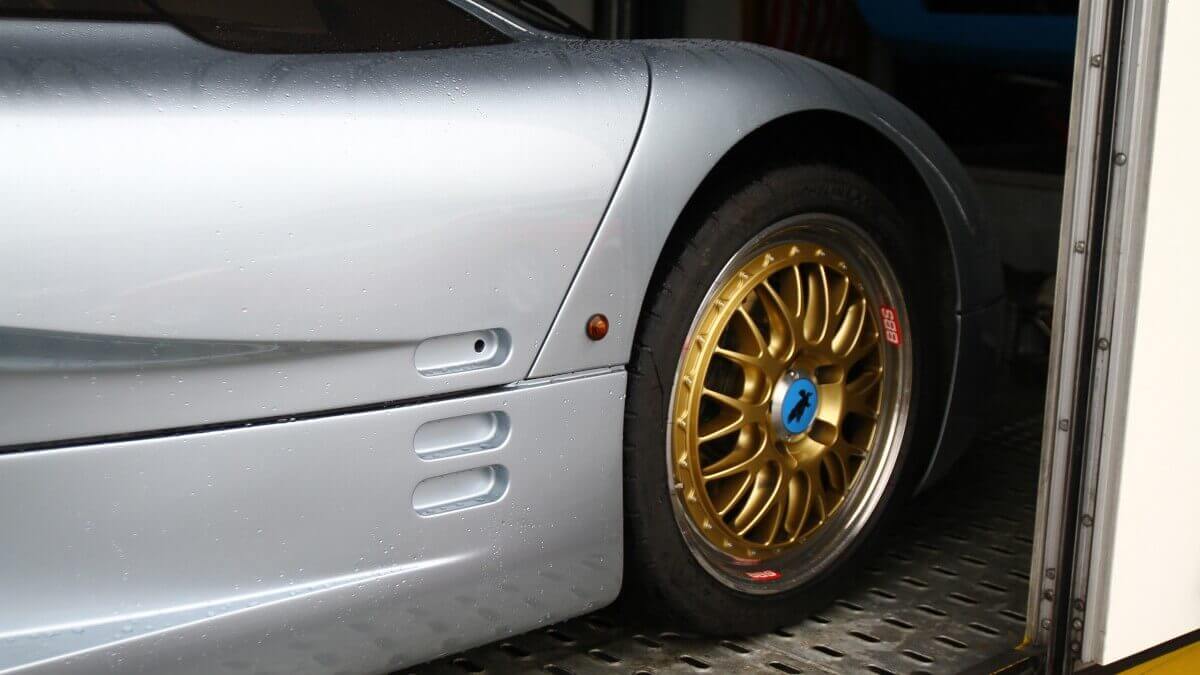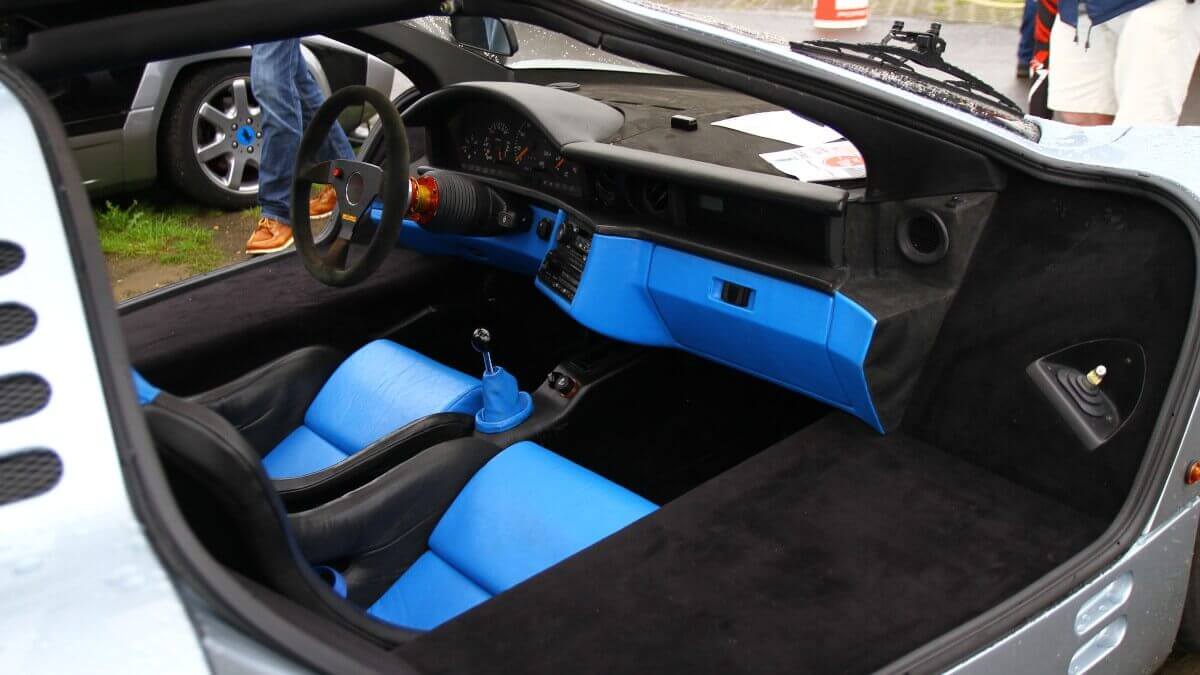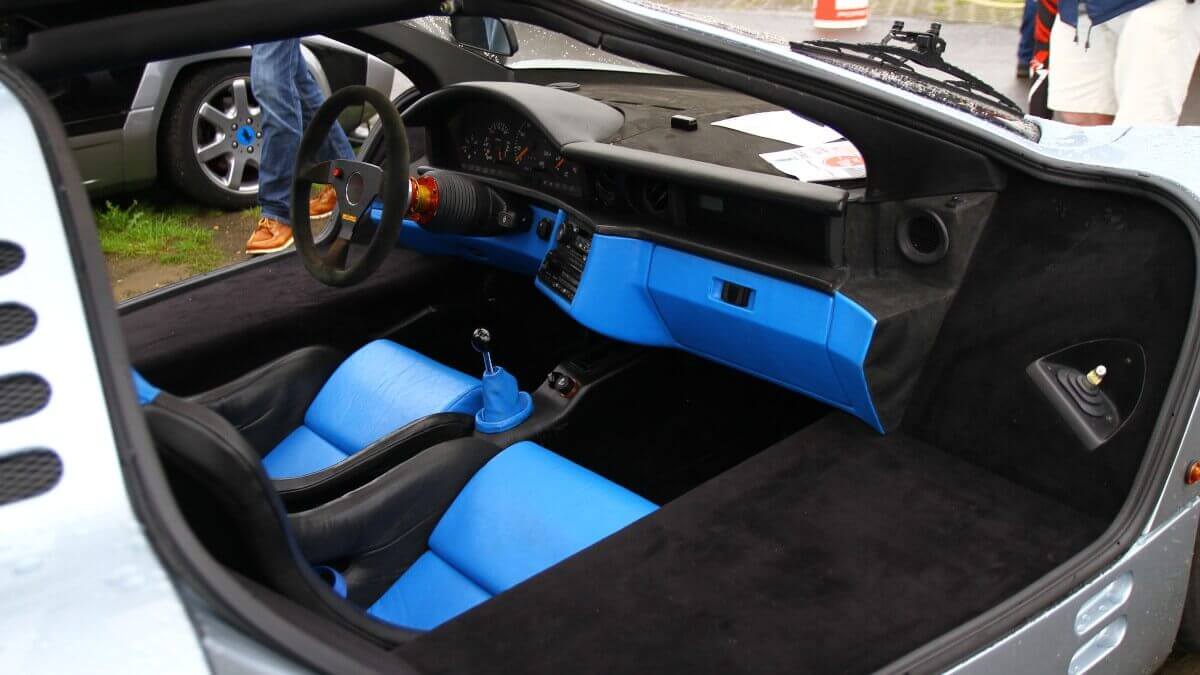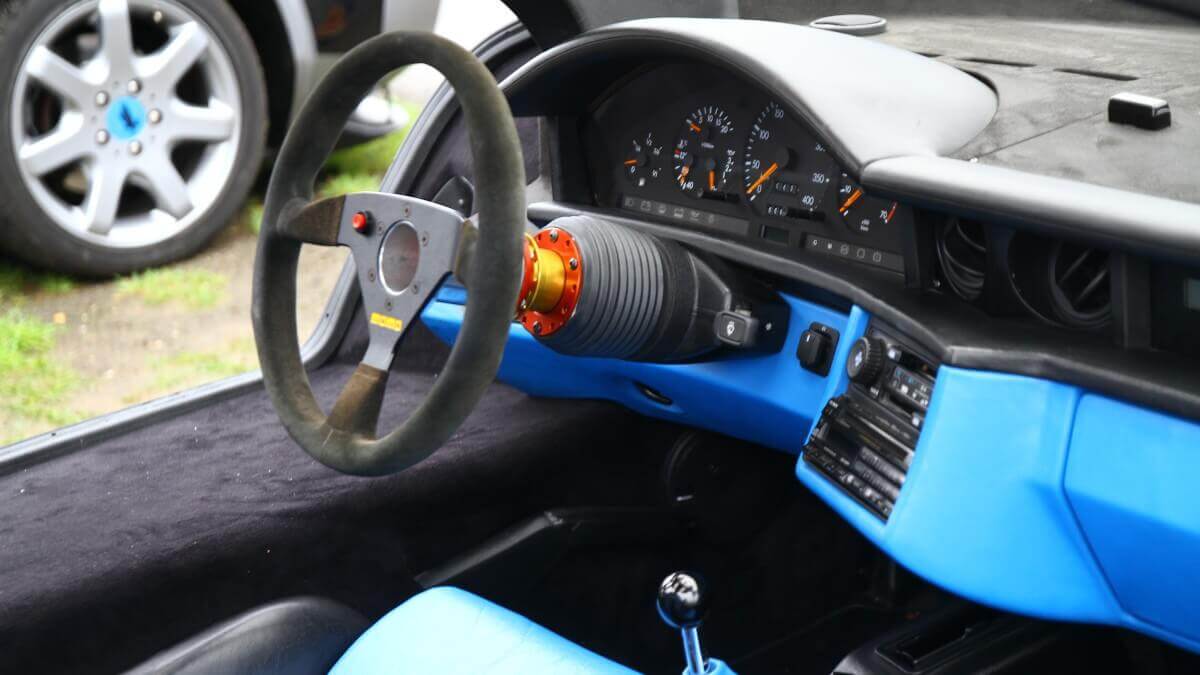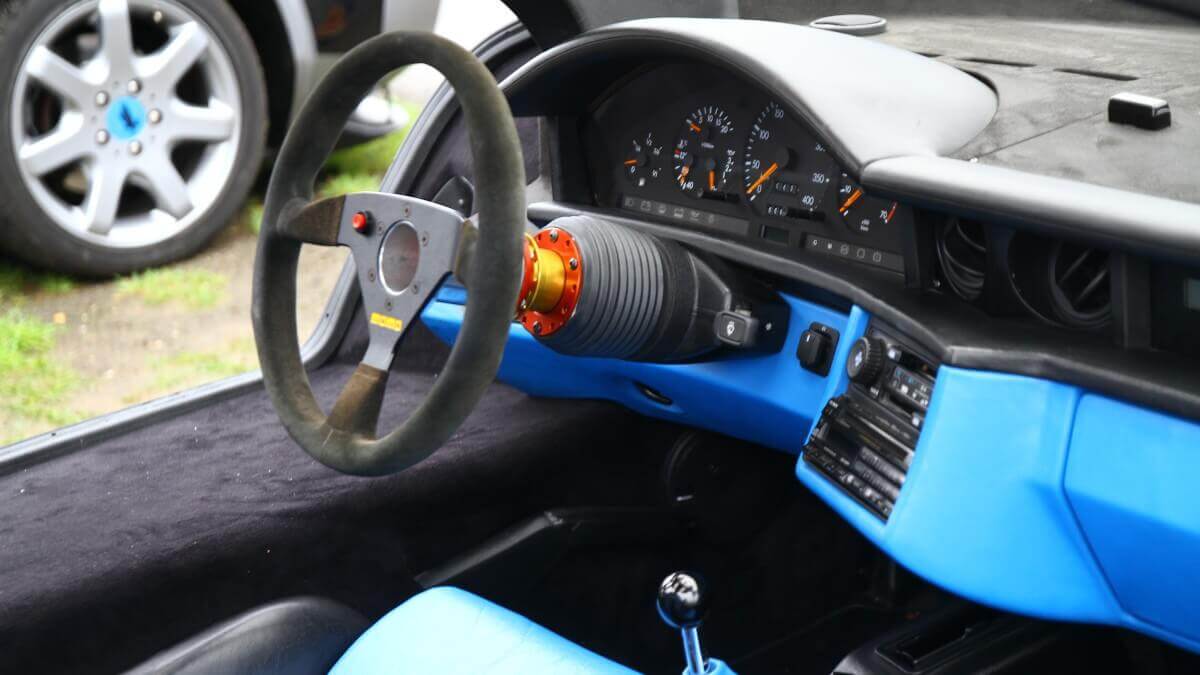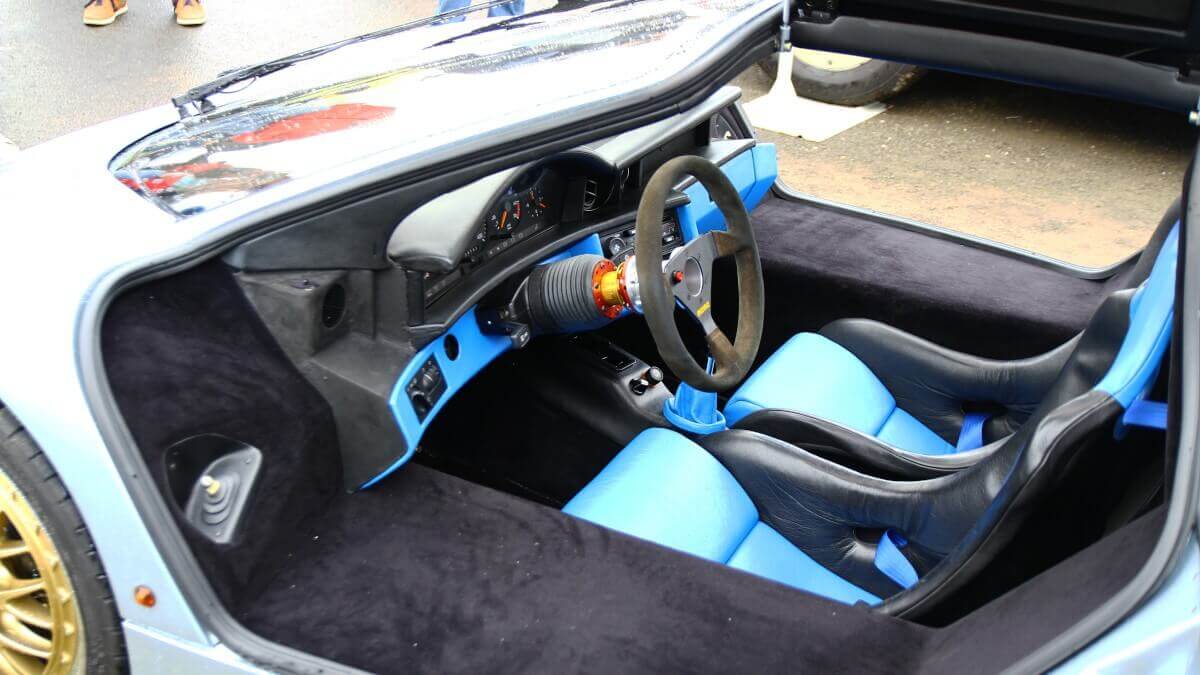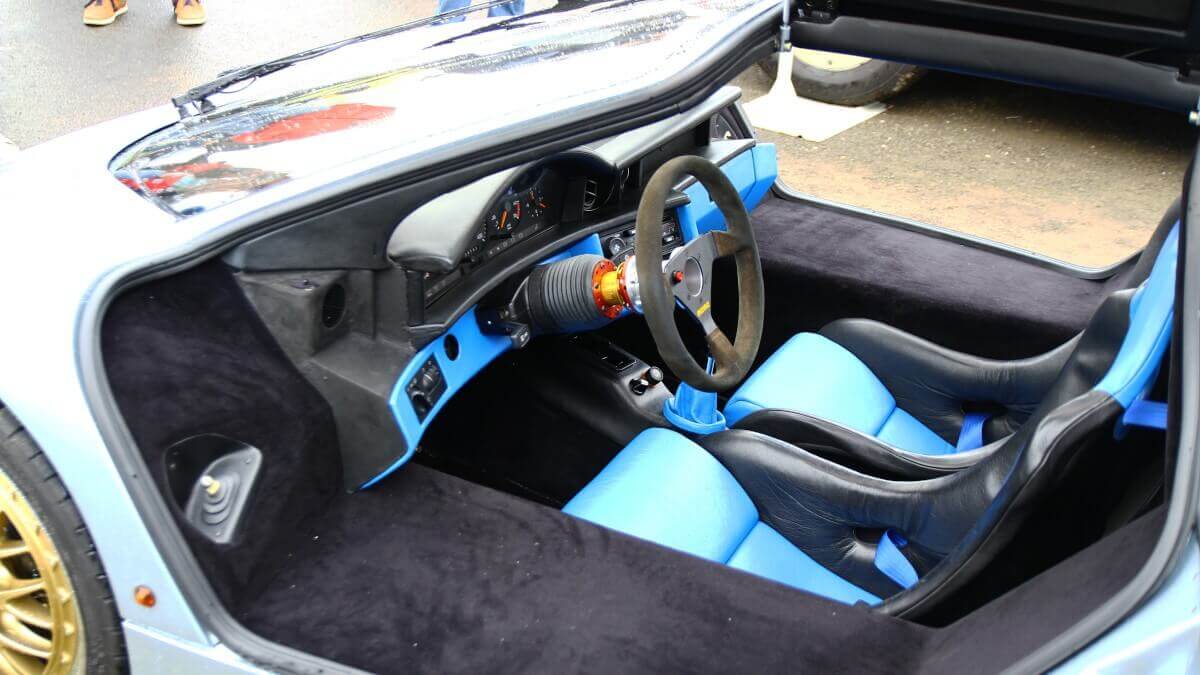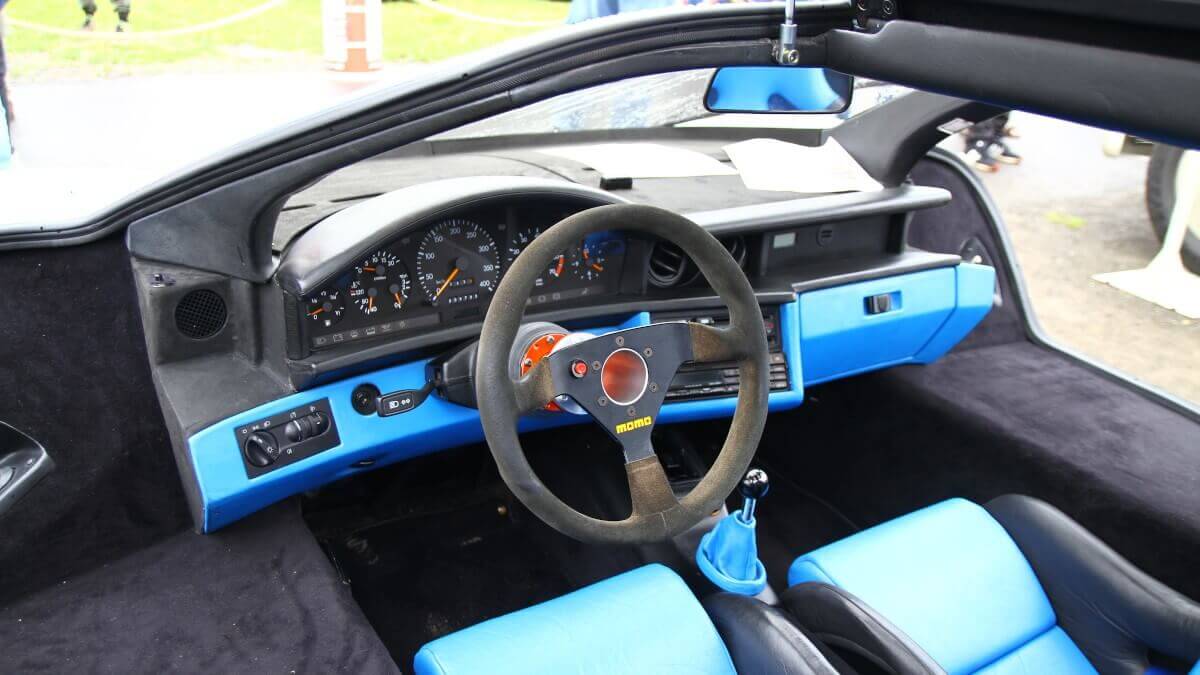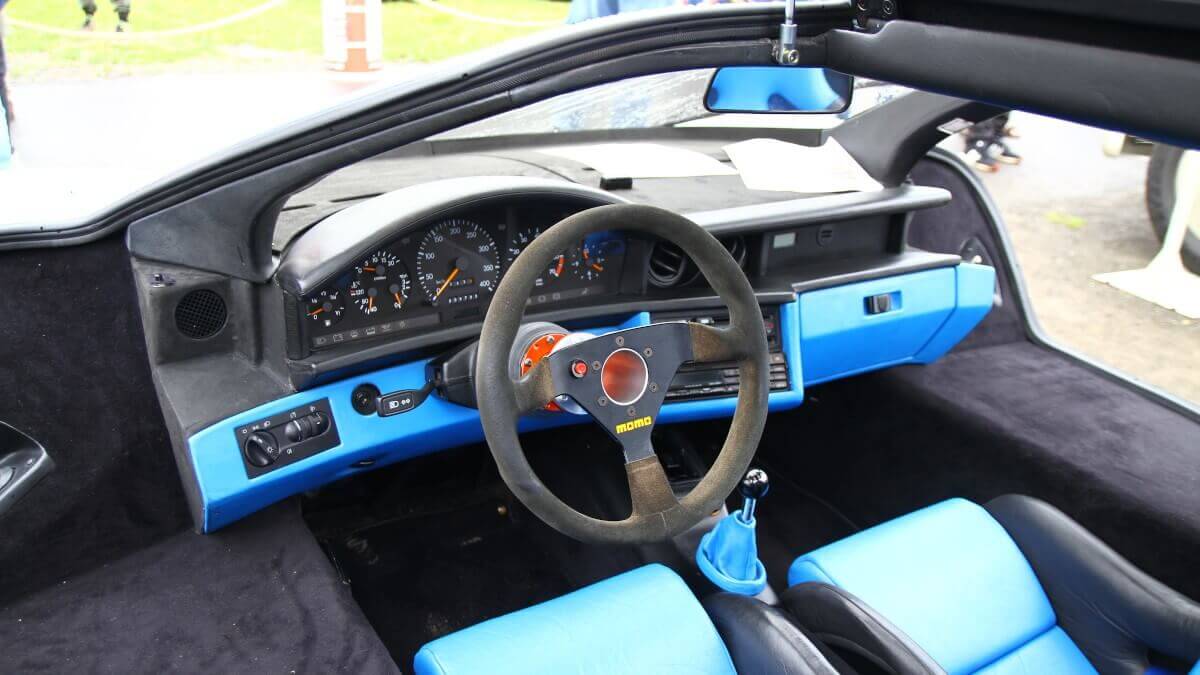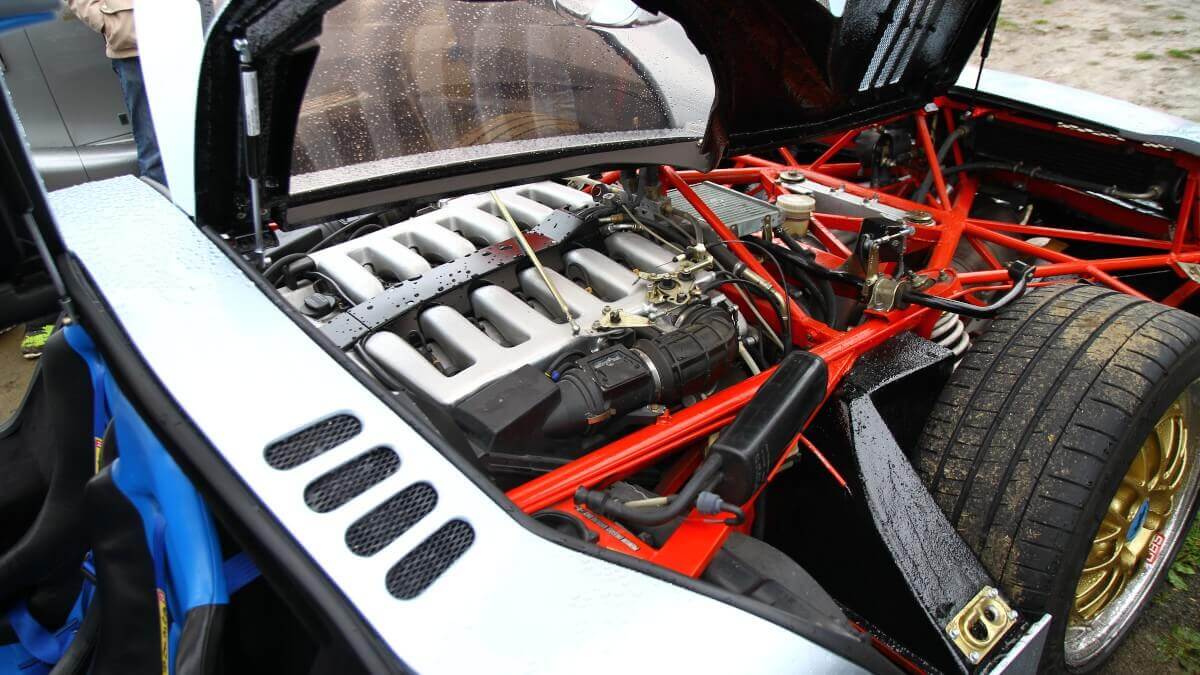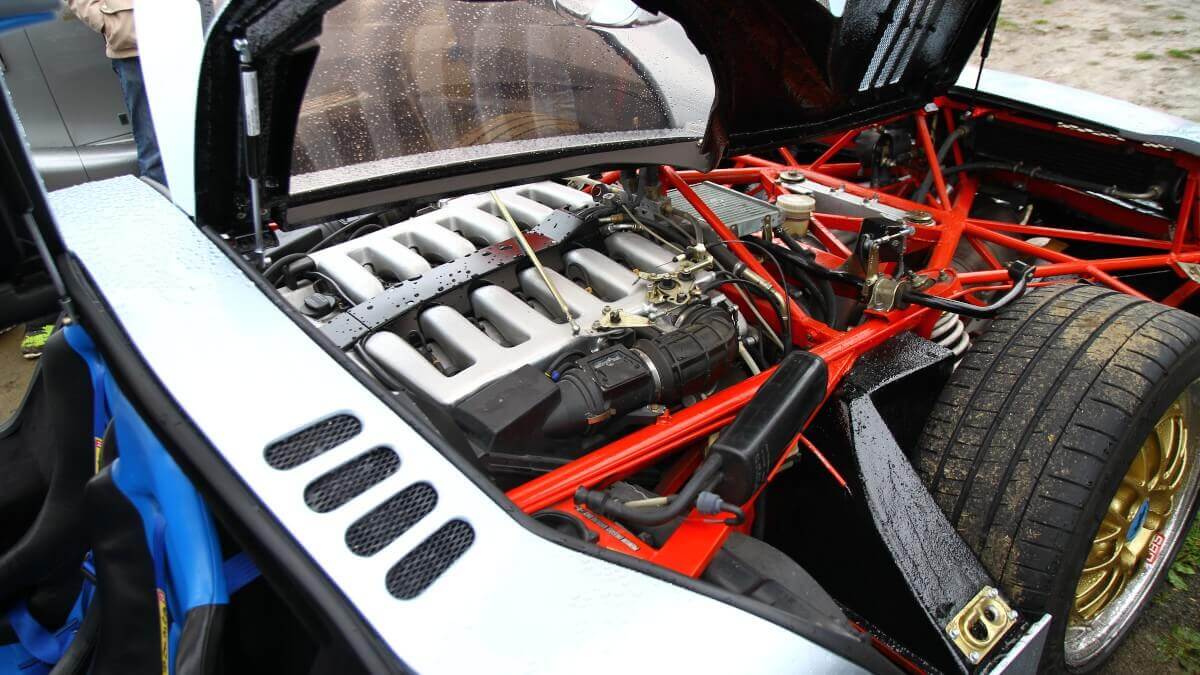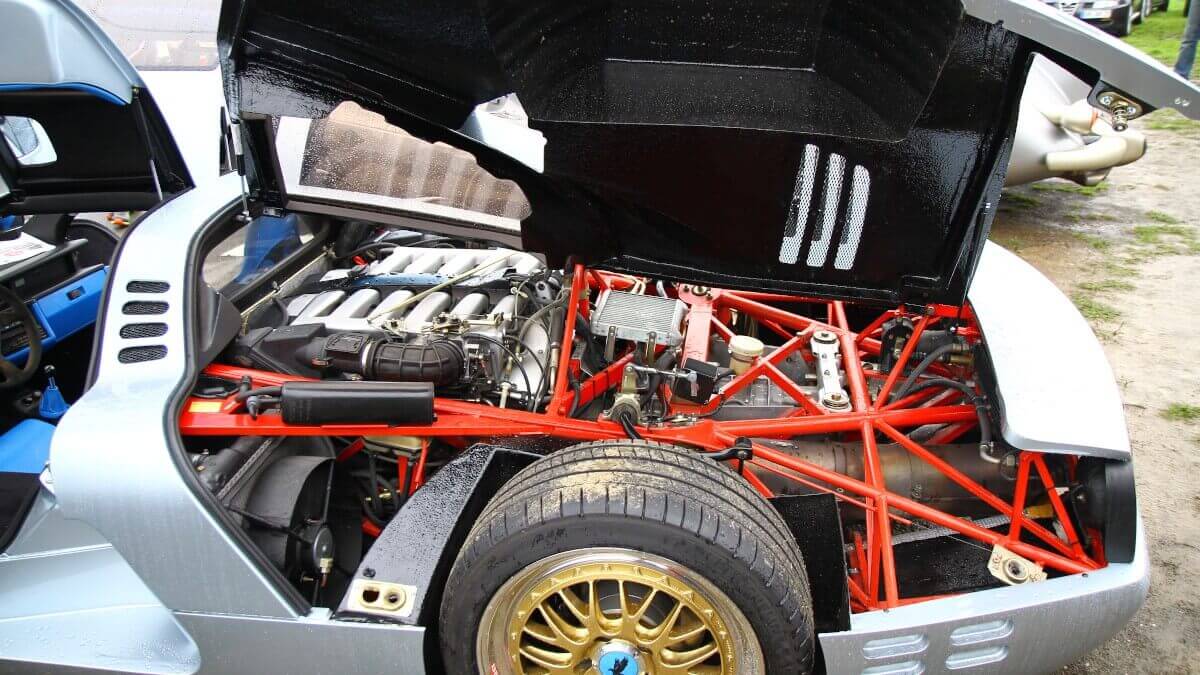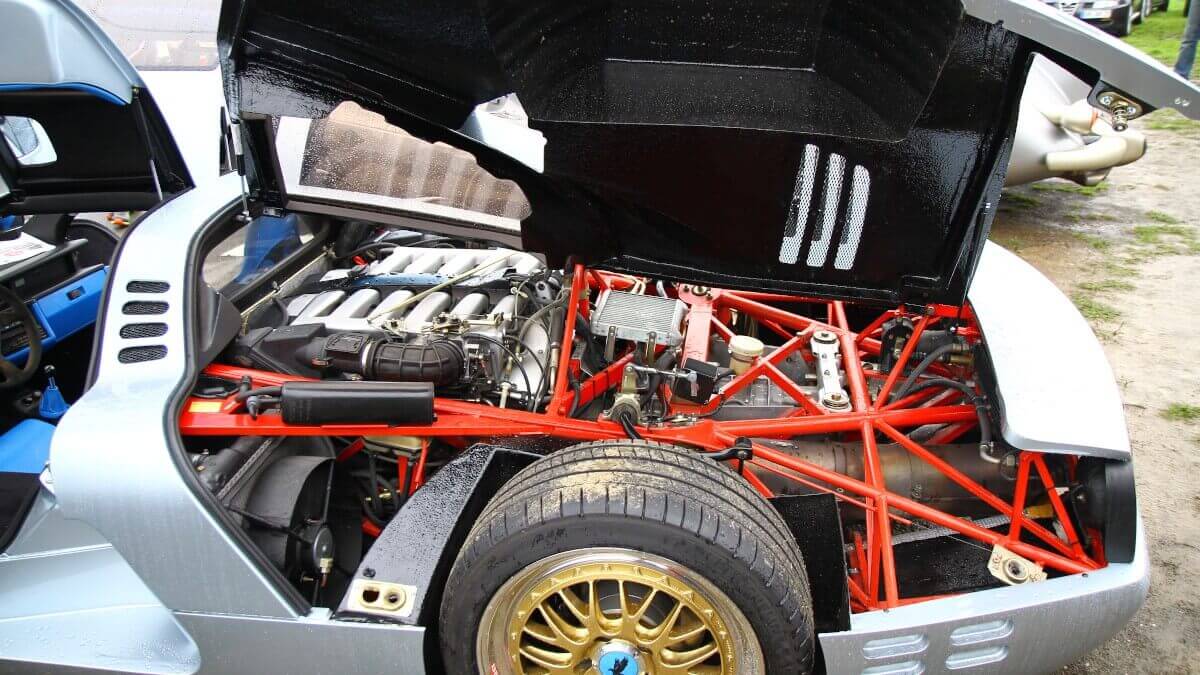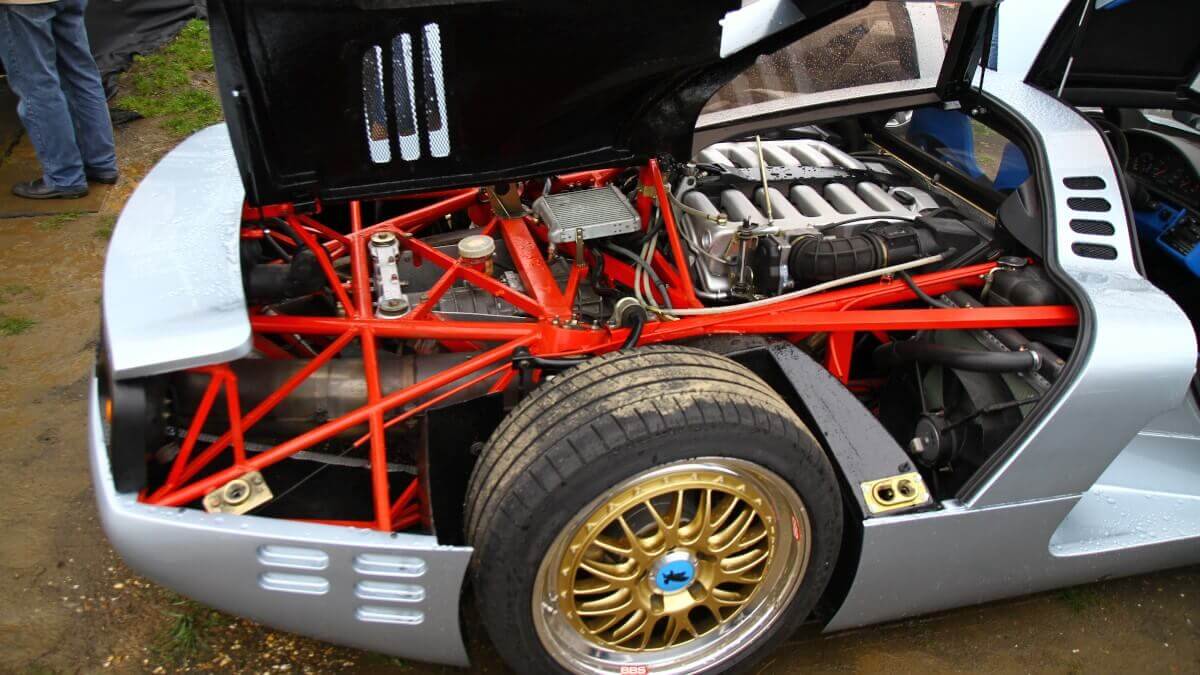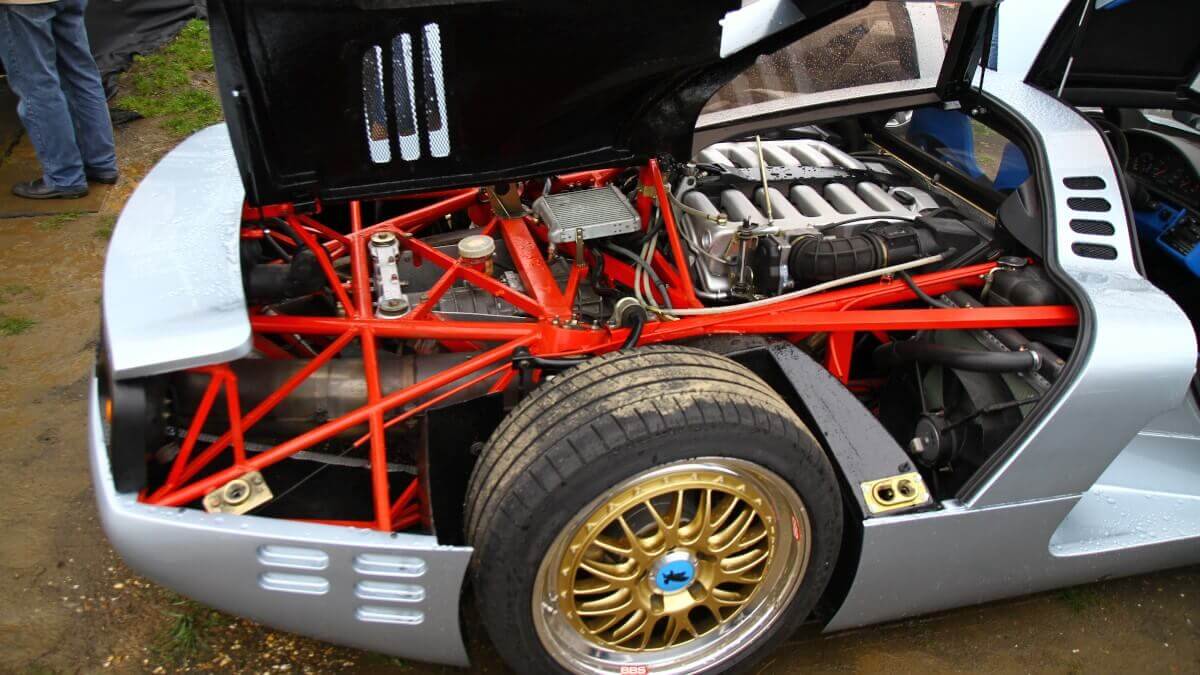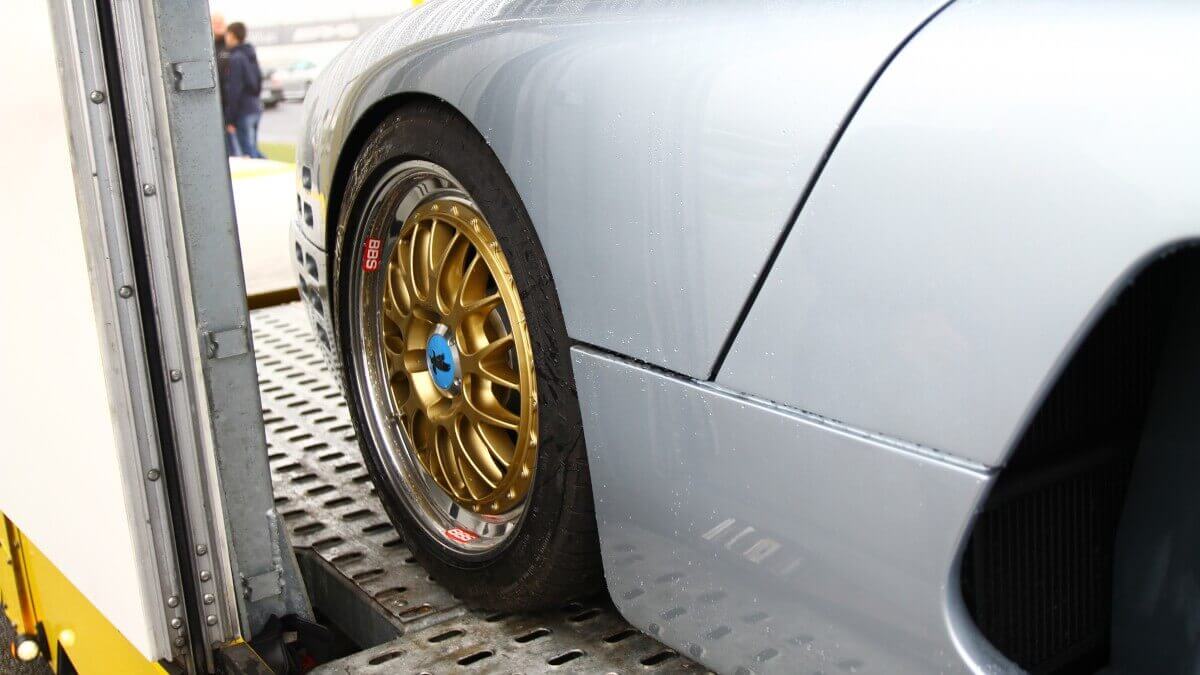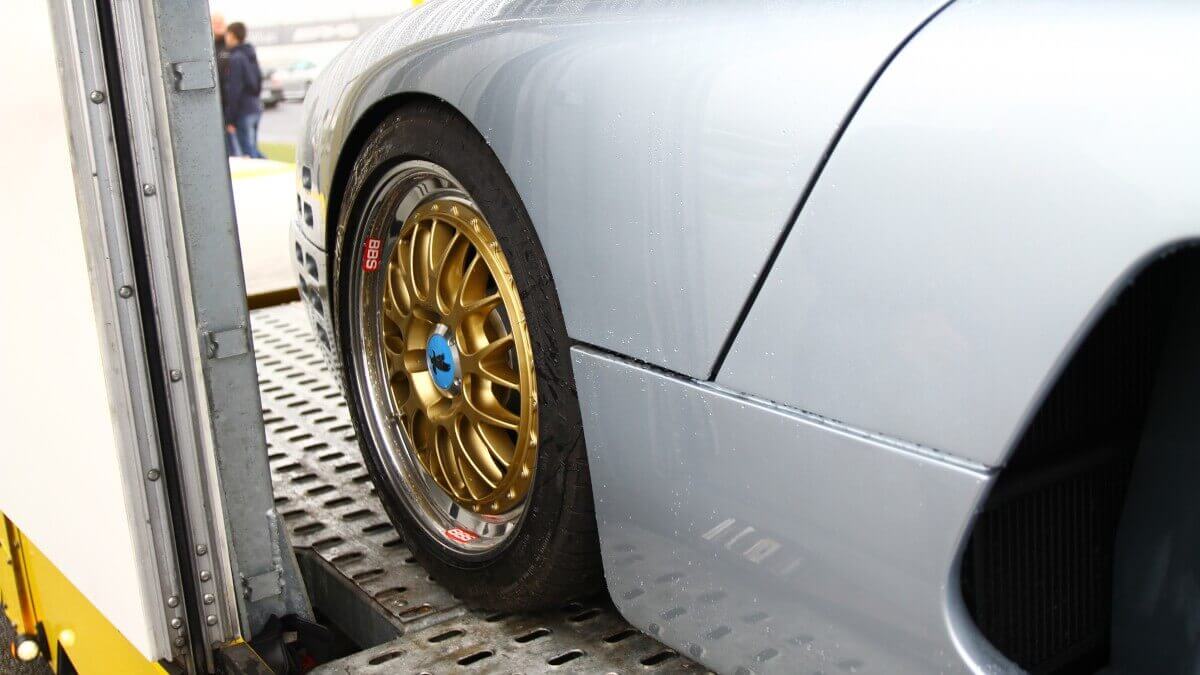 Surprisingly, the new owner ordered some changes to the Commendatore. So the original, two-piece BBS wheels were exchanged for rims with five double spokes each and the original periscope roof mirror with two normal wing mirrors on the front fenders. At times, Mercedes-Benz logos were mounted on the body as well. In the course of time, the car switched hands to another owner in Switzerland, before the car came back to Germany in early 2017 and was restored to its 1993 IAA presentation stand. This is how long-time computer game fans might know the car, as it was available for virtual test drives in 'Need for Speed 2', both on PC and on the Sony PlayStation, from 1997.

Now and here we could end the story of the Isdera Commendatore 112i. However, we would miss out one important part: there isn't only one car. Already in 1993 there was a second tubular frame, which was kept by Isdera and hung as a decorative object under the ceiling of their headquarters. Until about ten years ago it just hung there, until a brand fan and owner of several Isdera cars asked Eberhard Schulz to allow him to complete this car. After a few negotiations they reached an agreement and the complex construction began. In contrast to other projects that take place in large industrial halls with an appropriate team, this enthusiast carried out almost all the work at home in his double garage. For the bodywork he was allowed to use the original molds. But it wasn't that easy with other components. He even had to order a special suitable manual transmission, as the 600 SE and S 600 (W140) back then was only available with automatic gearbox ex works.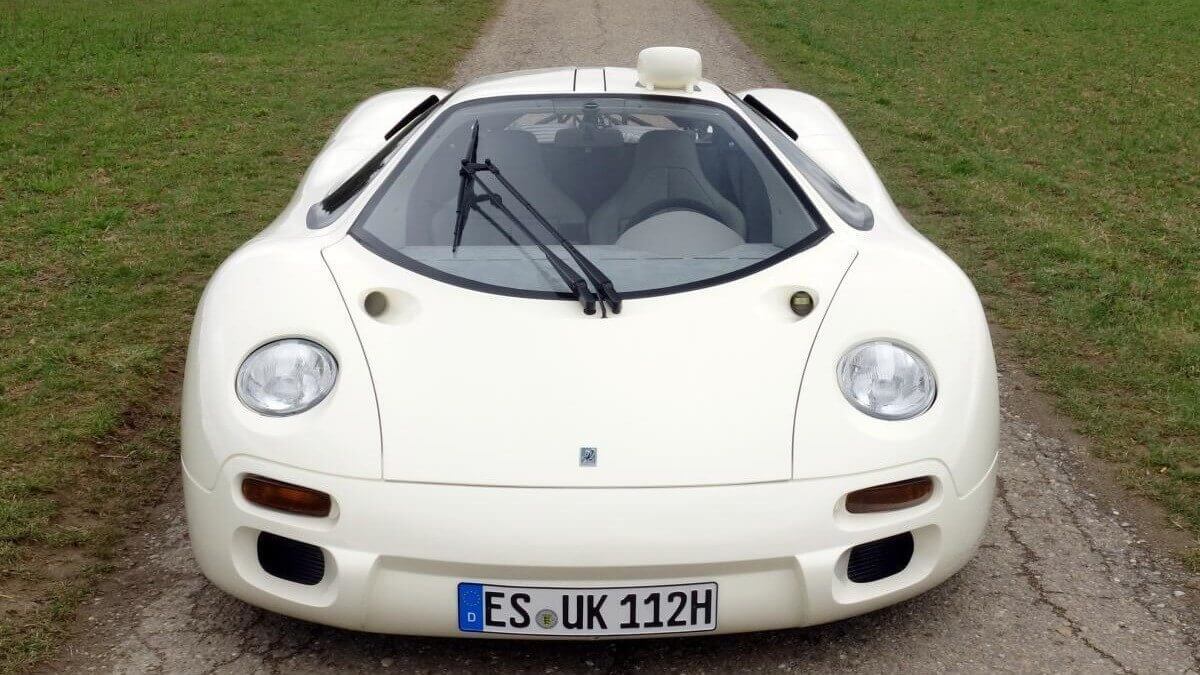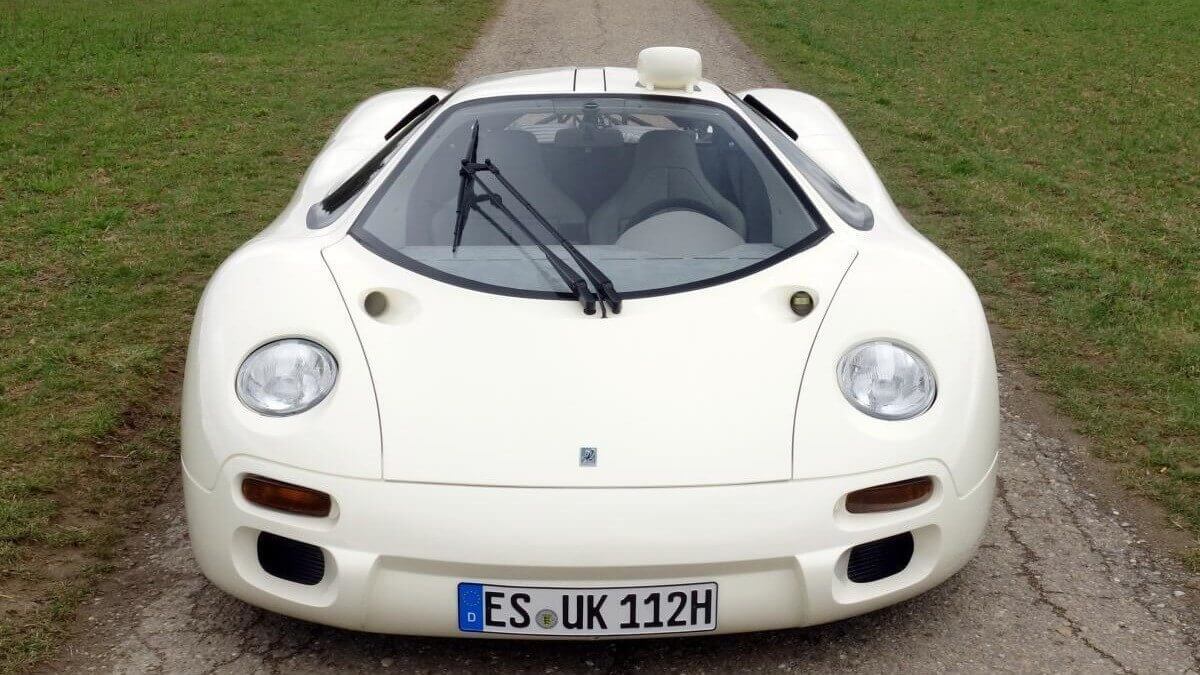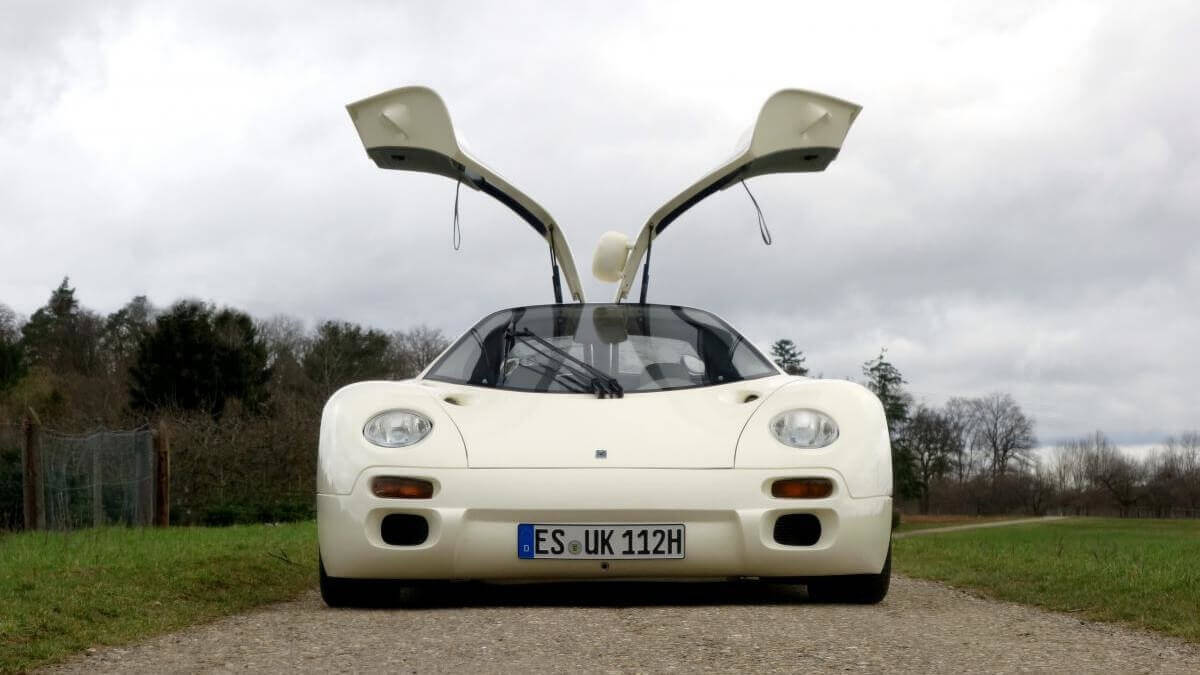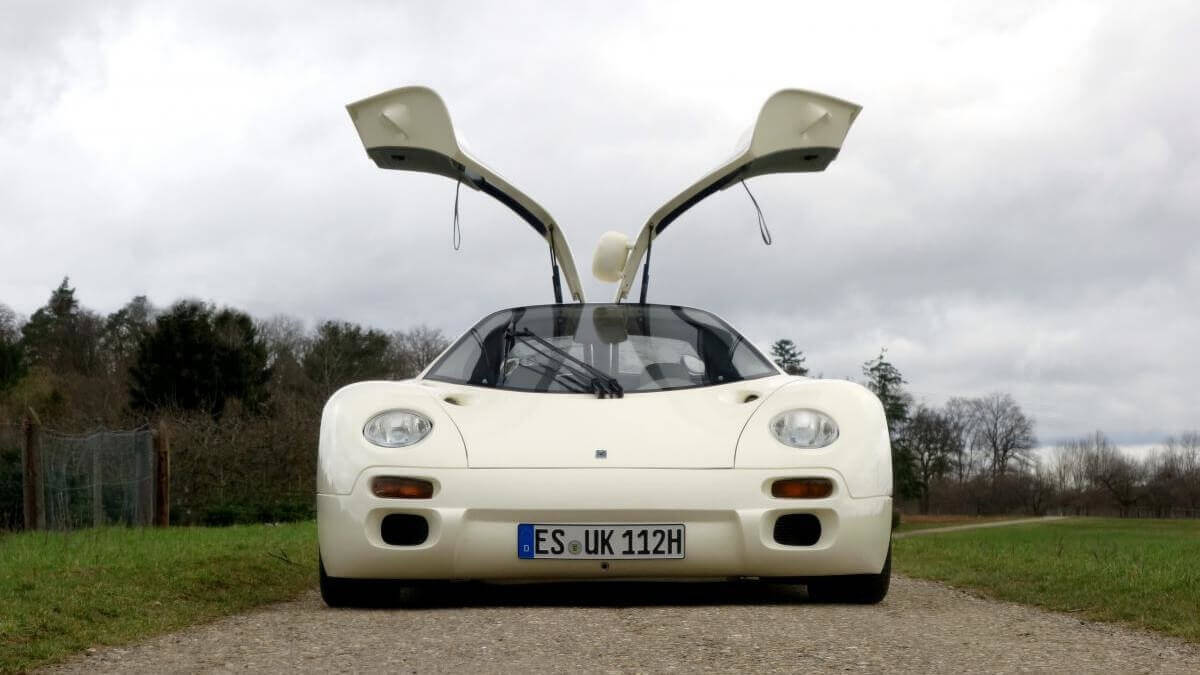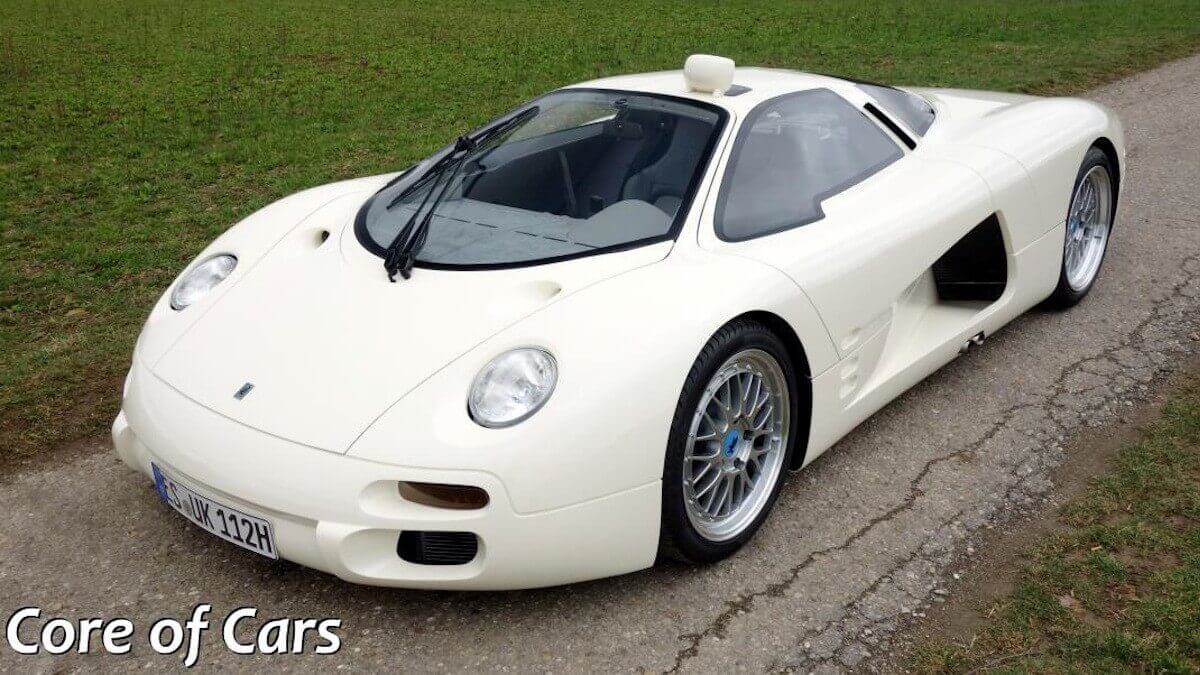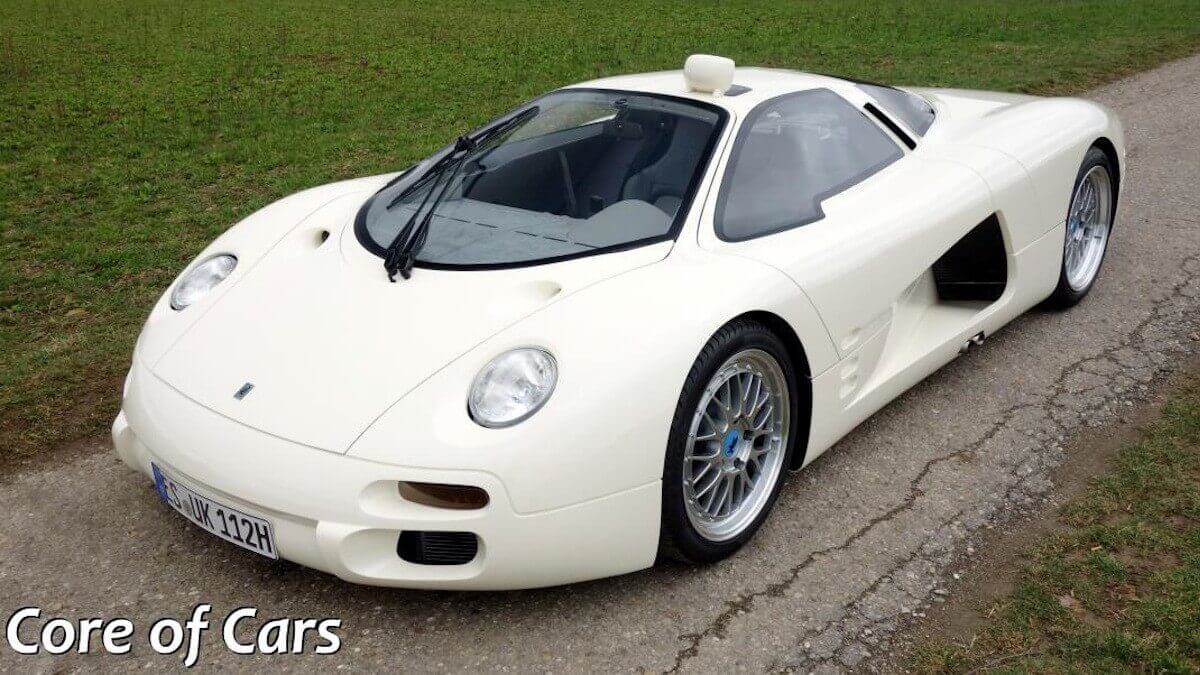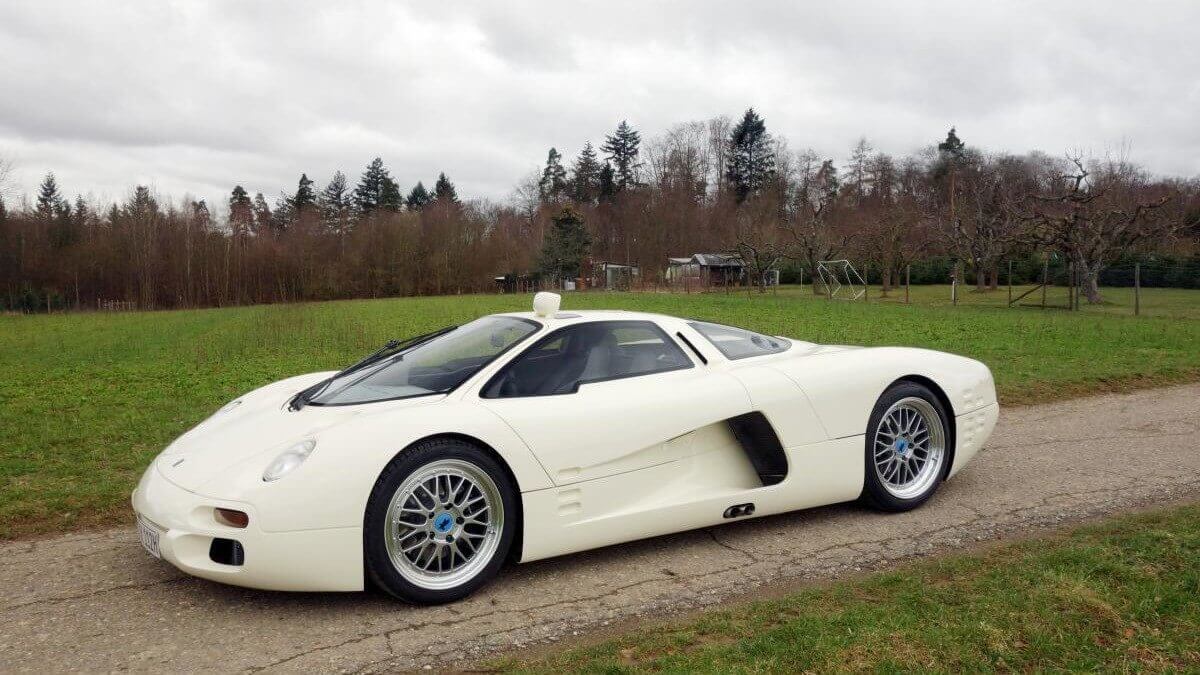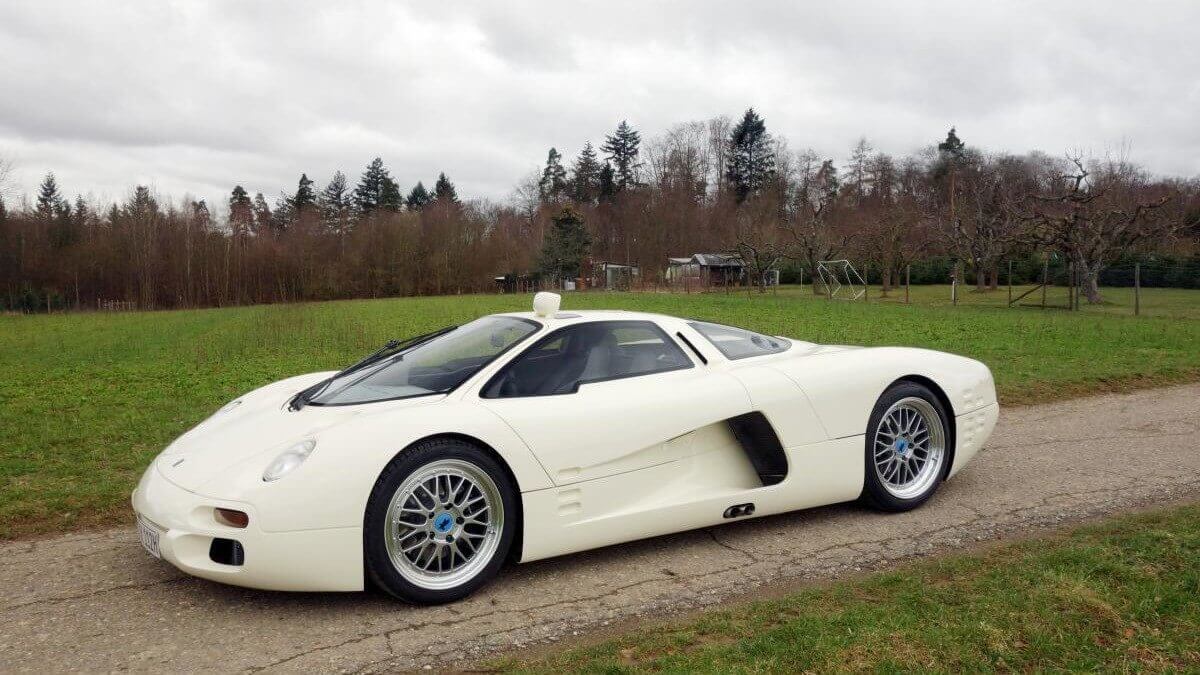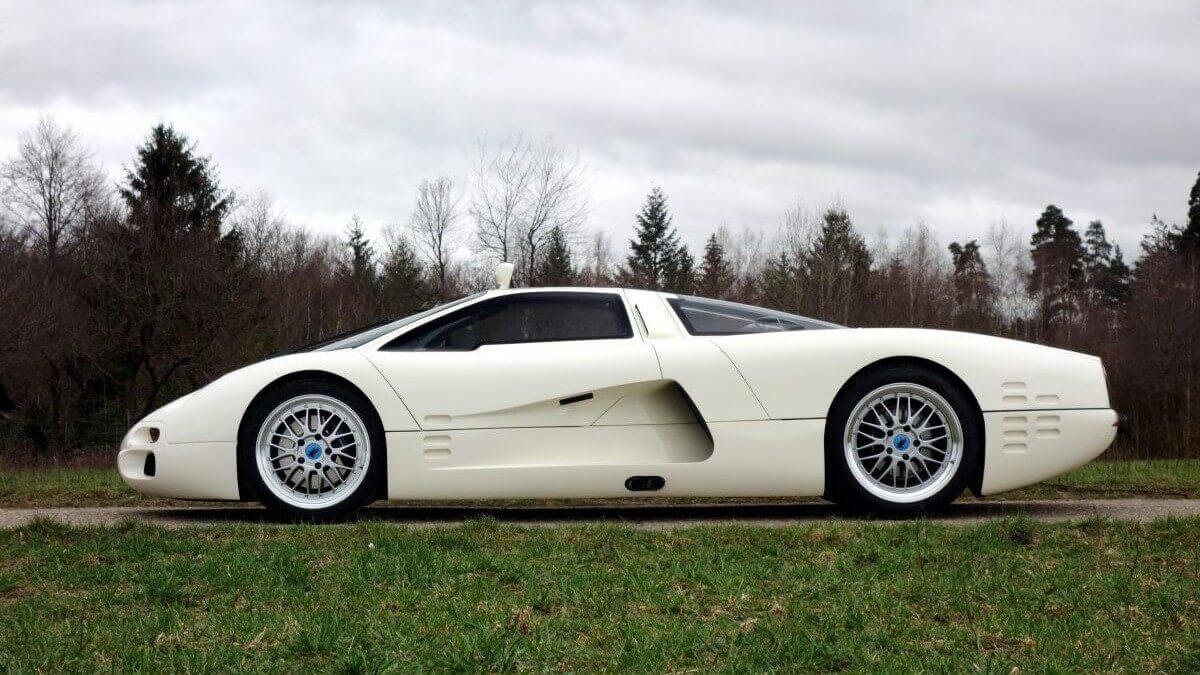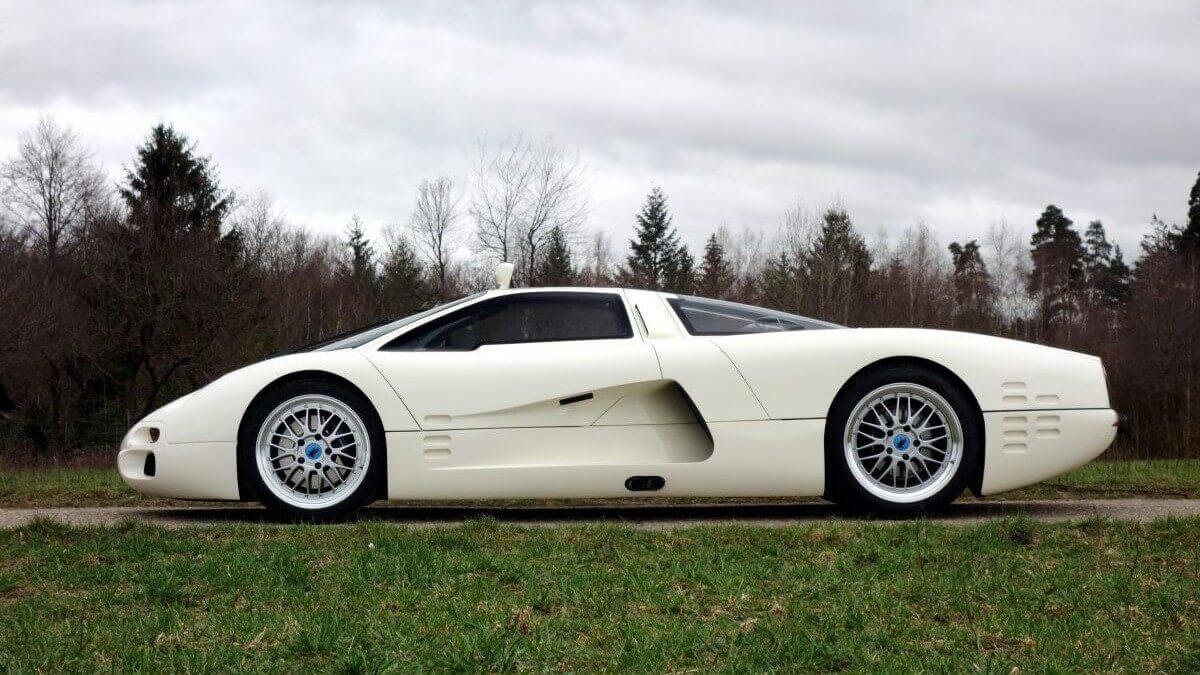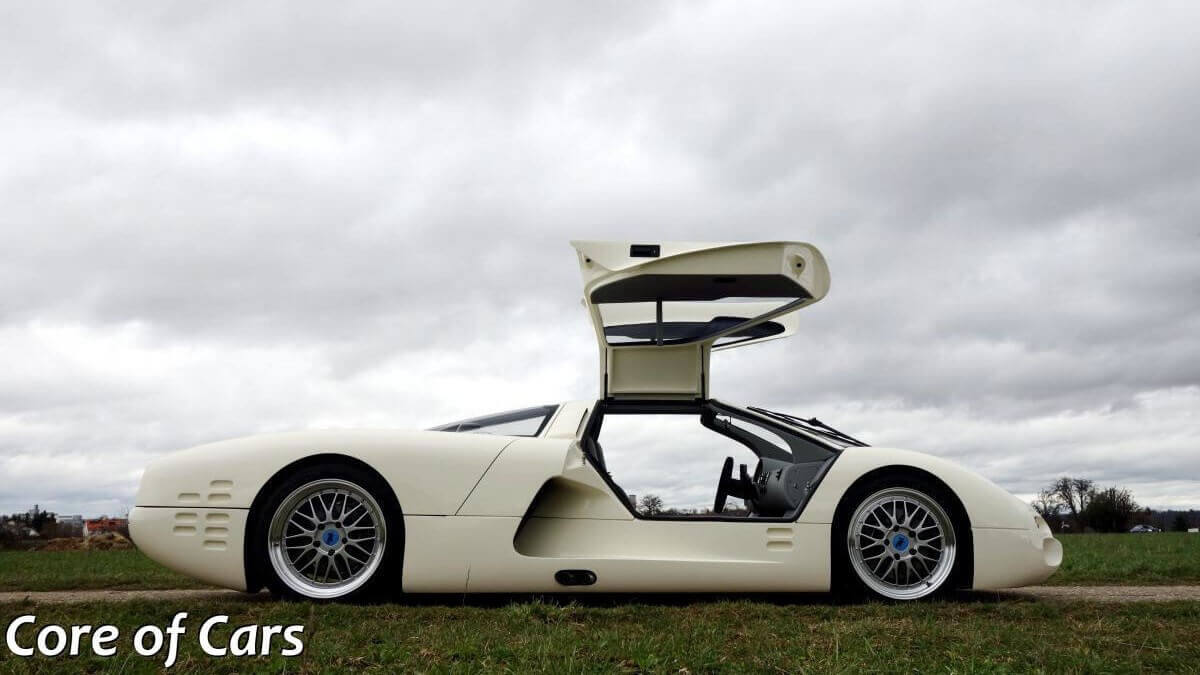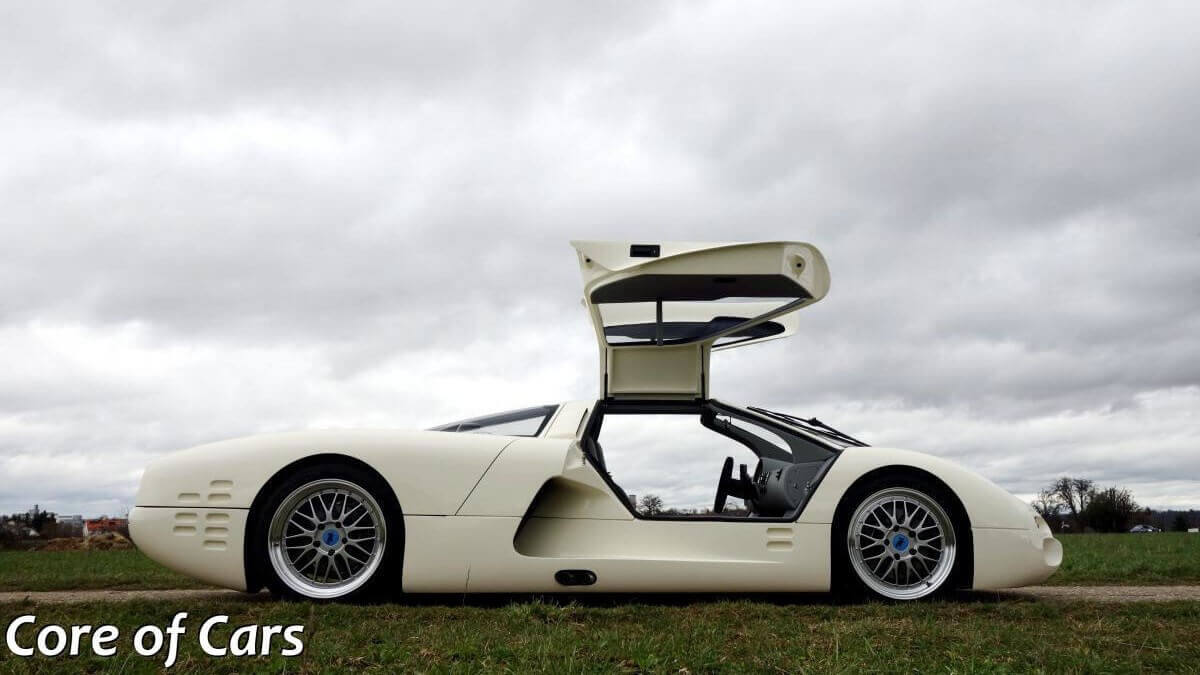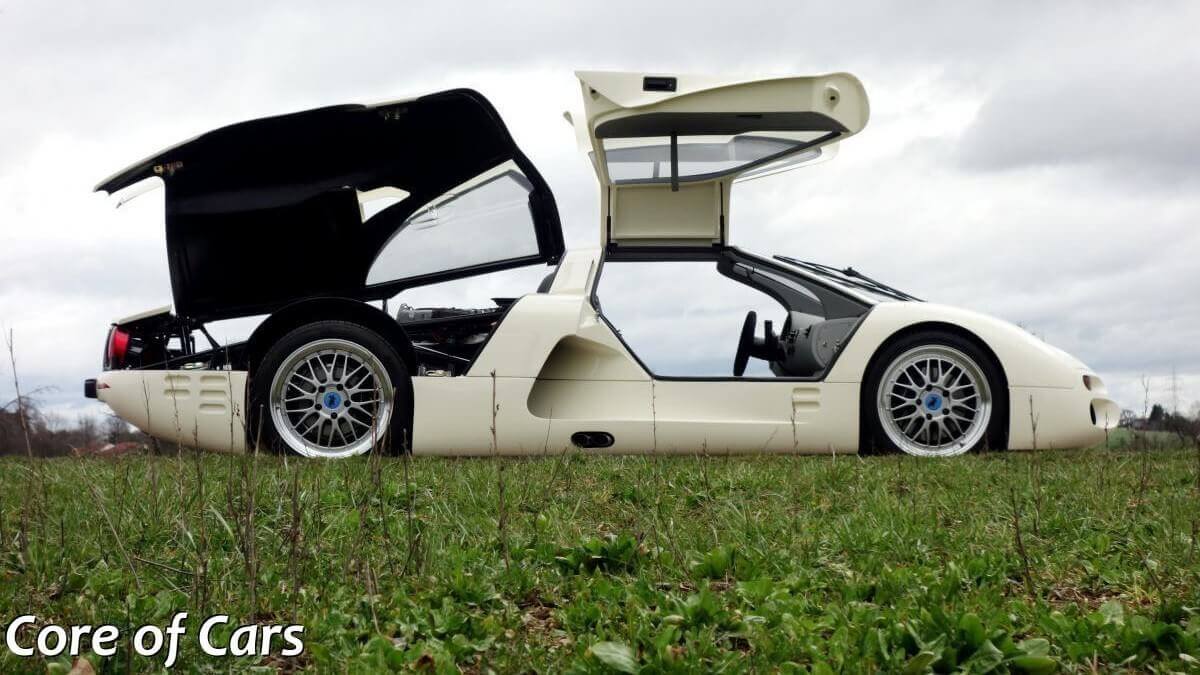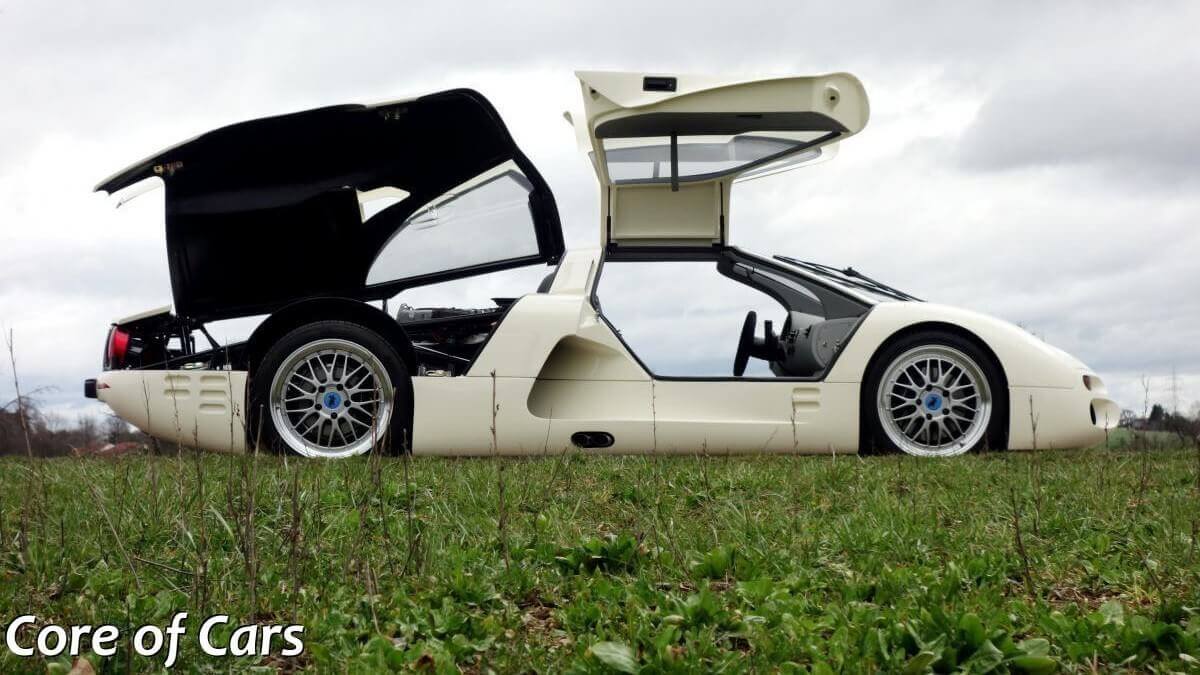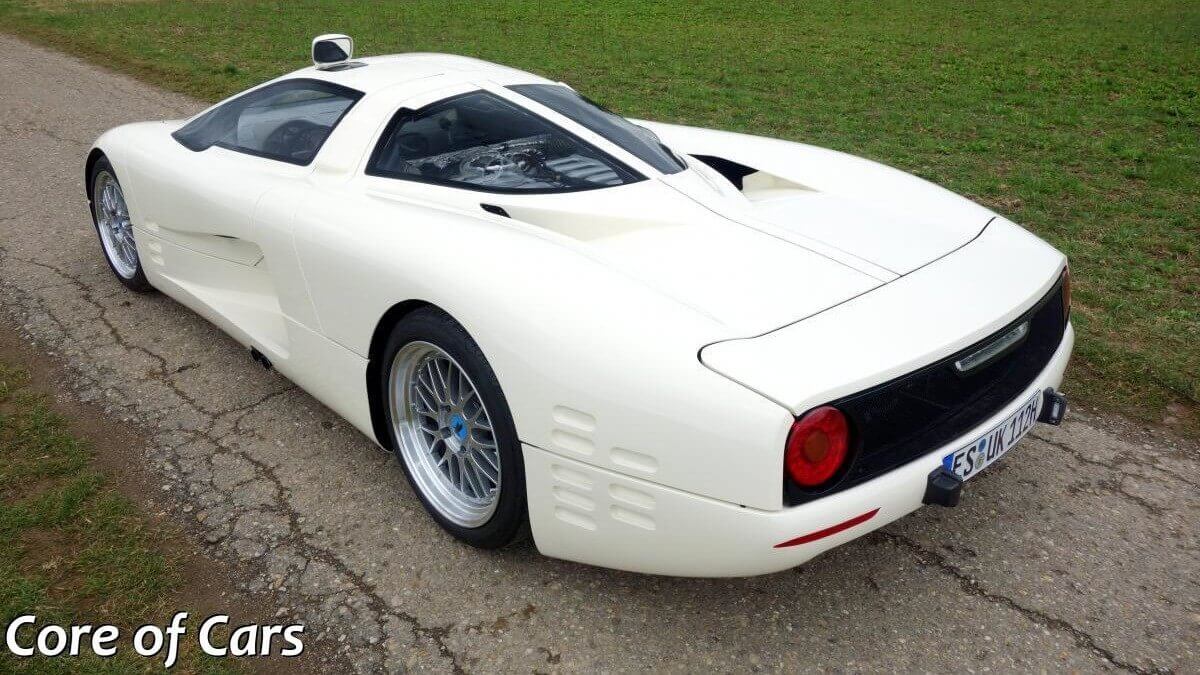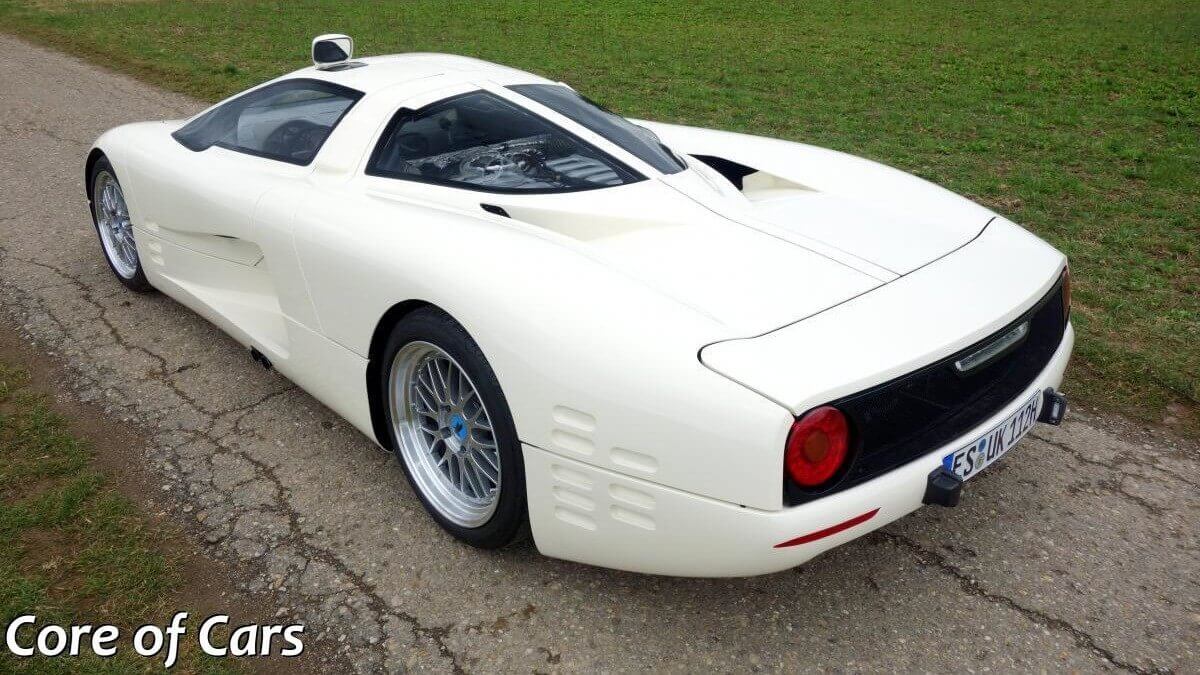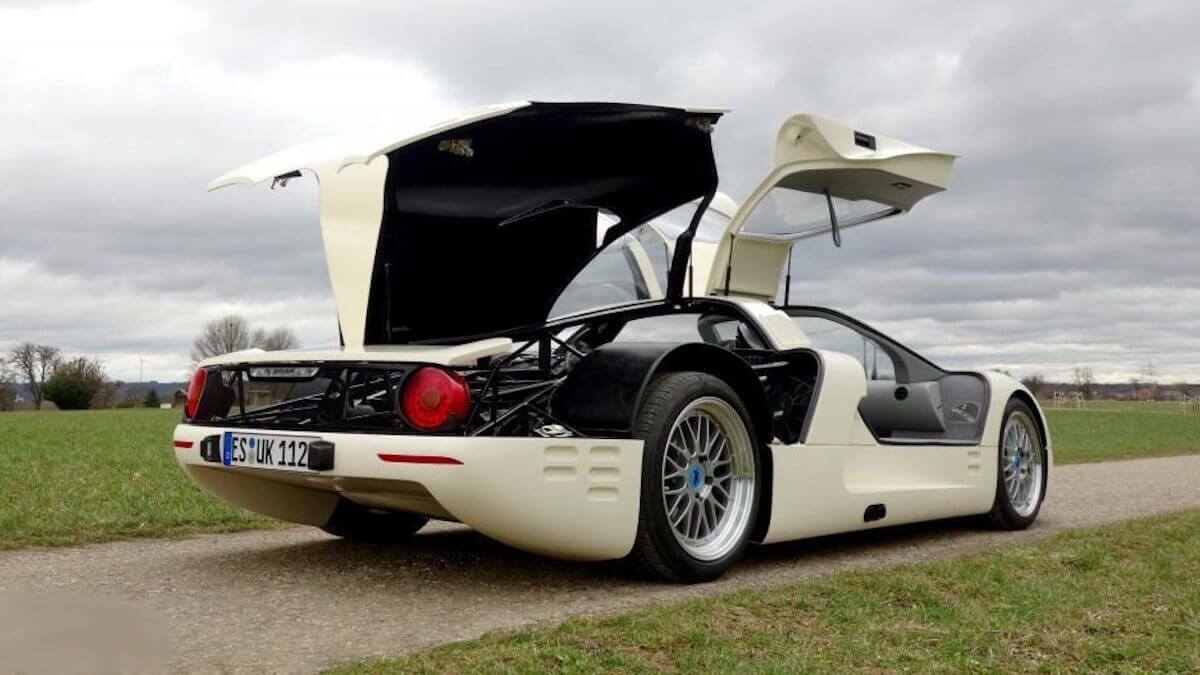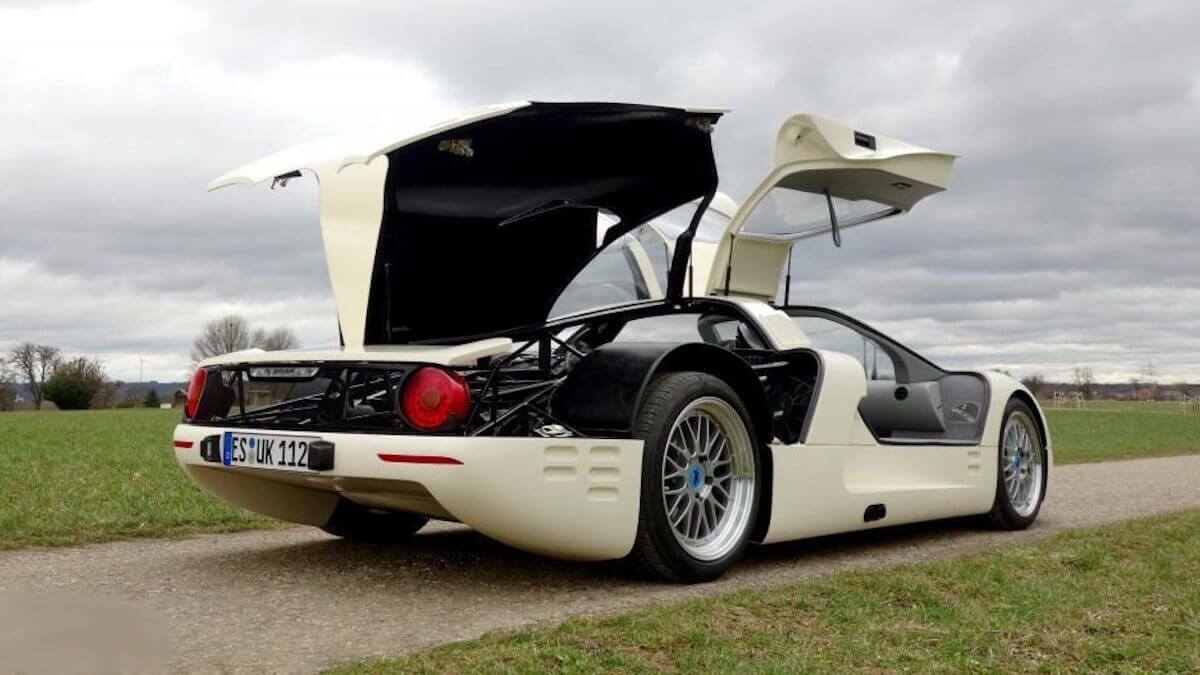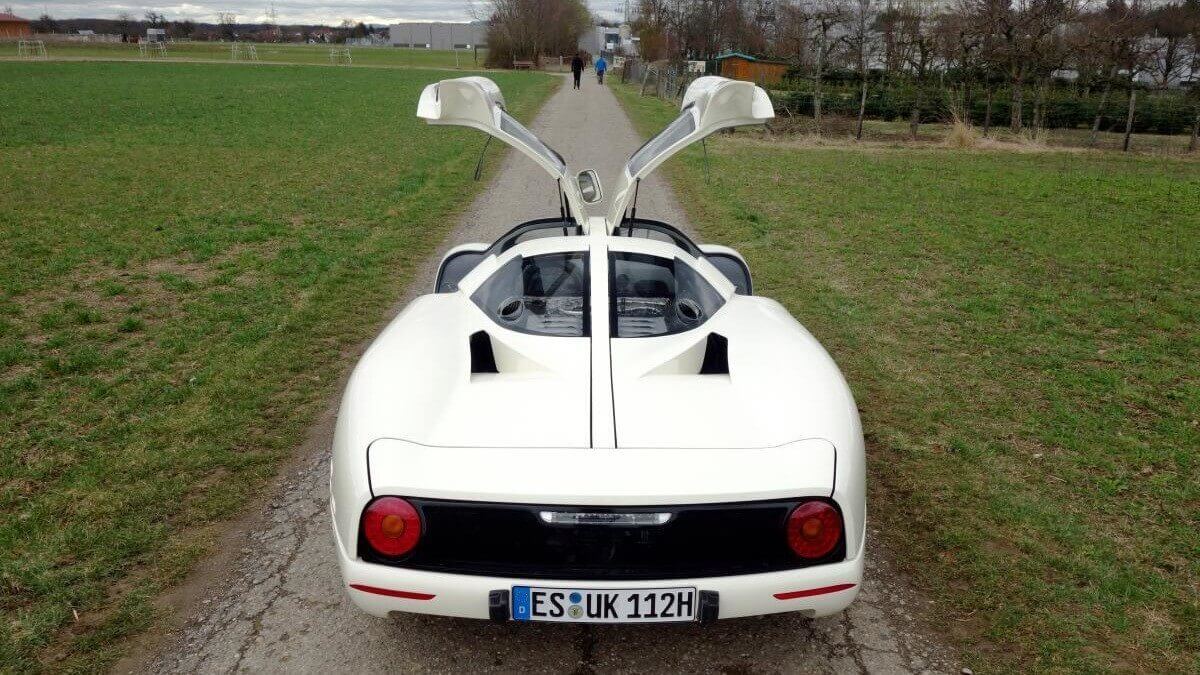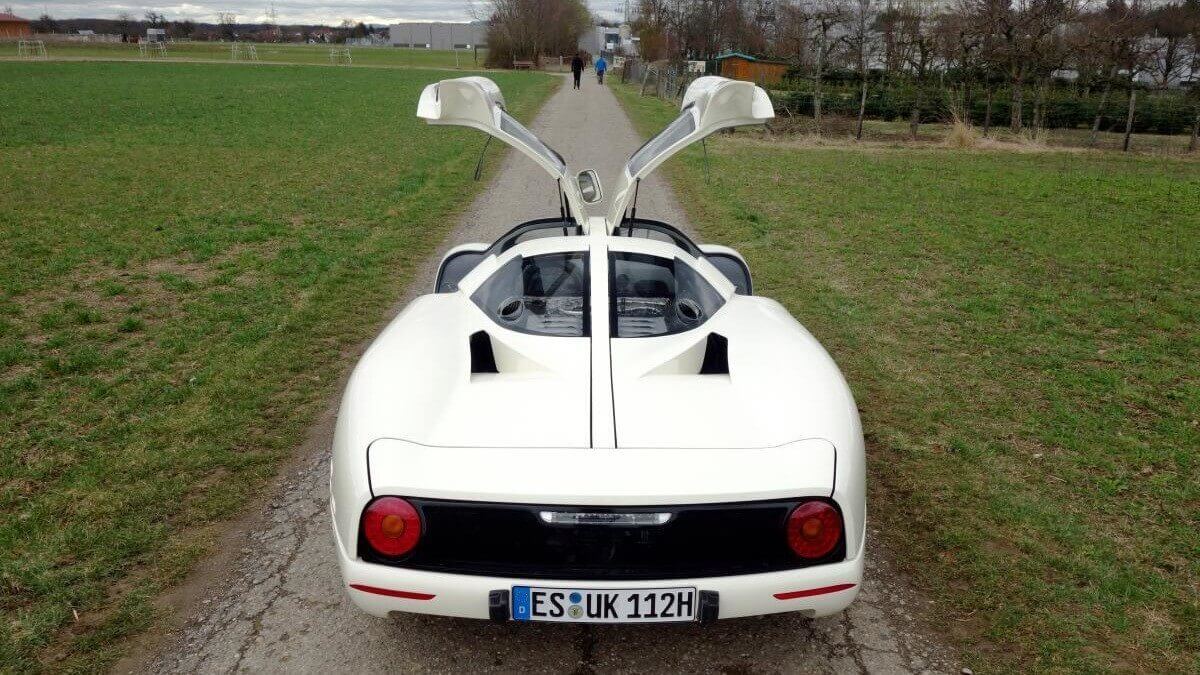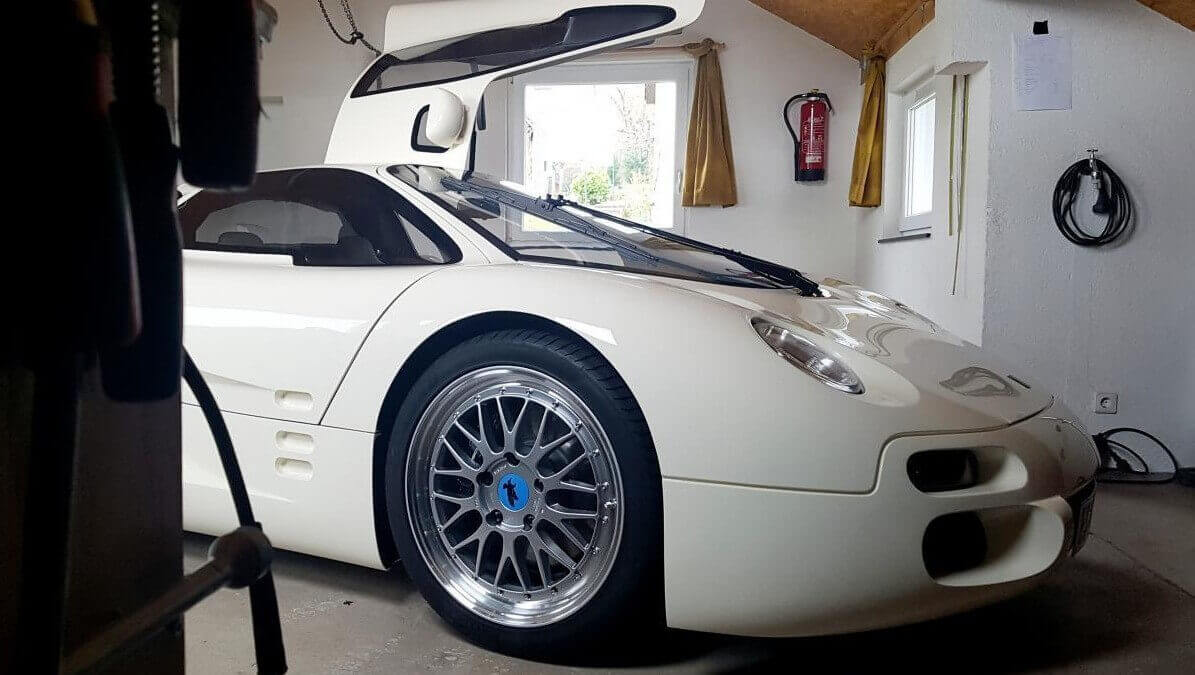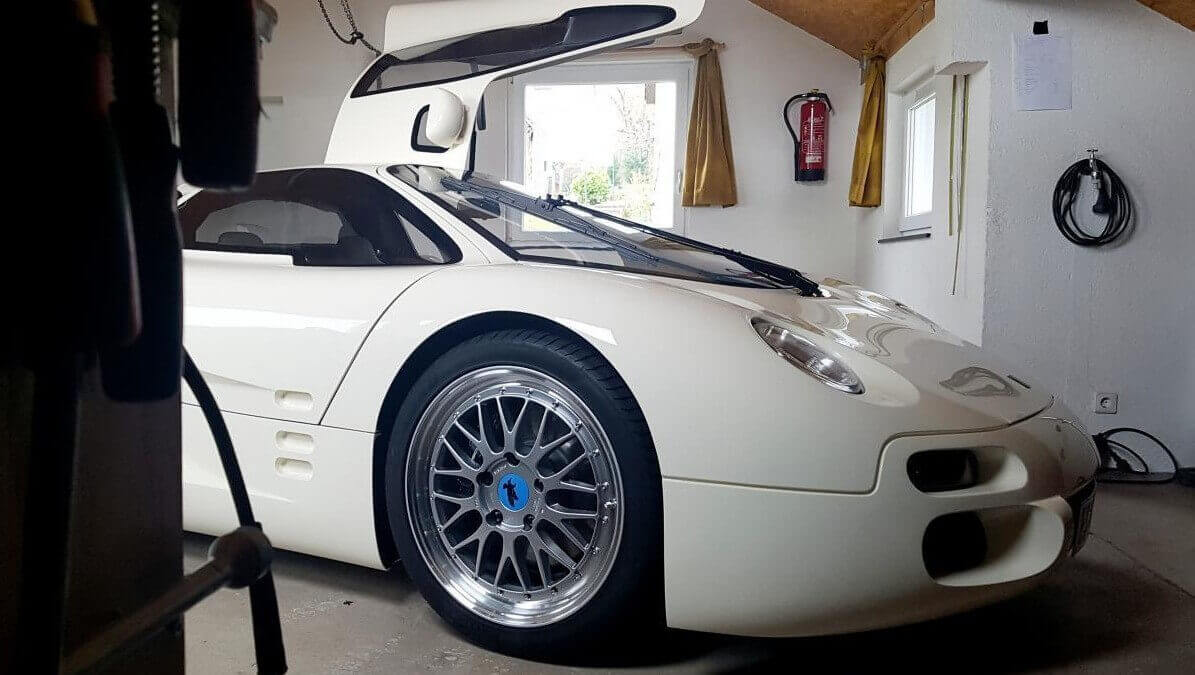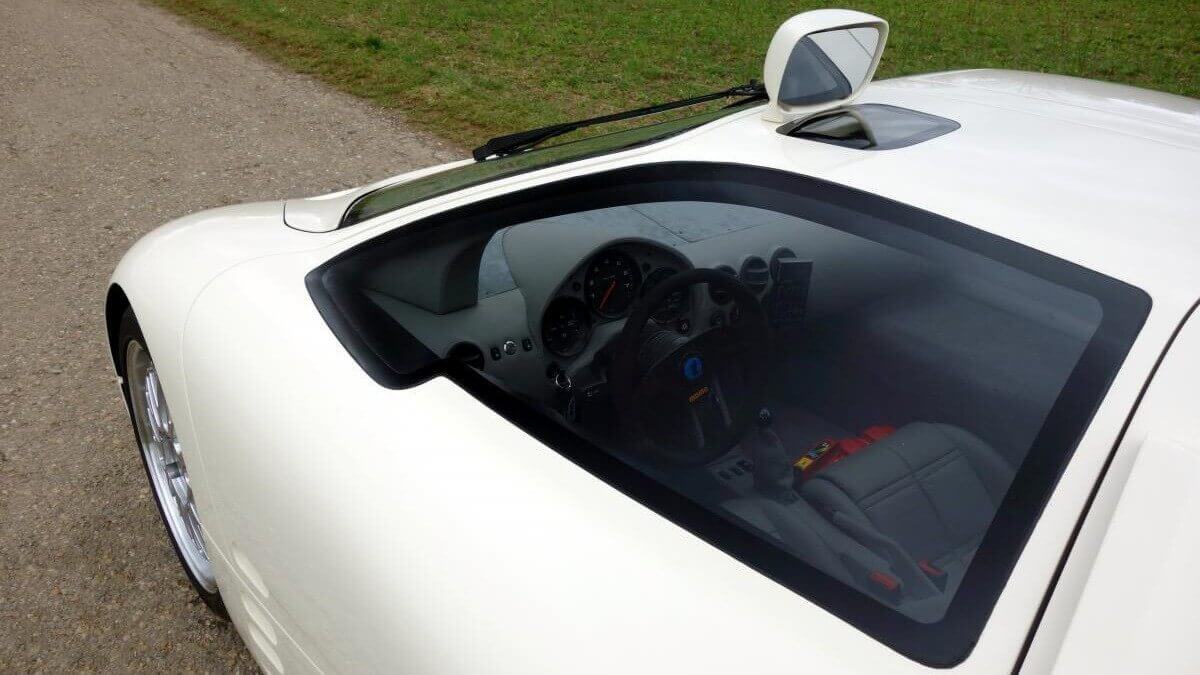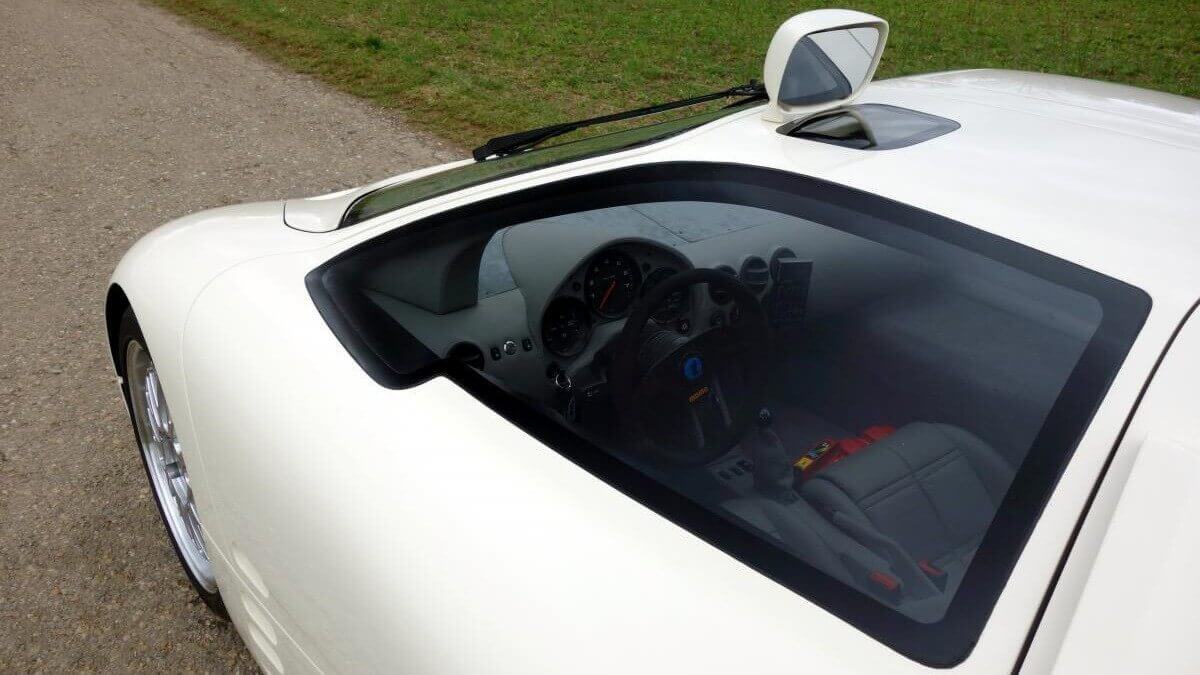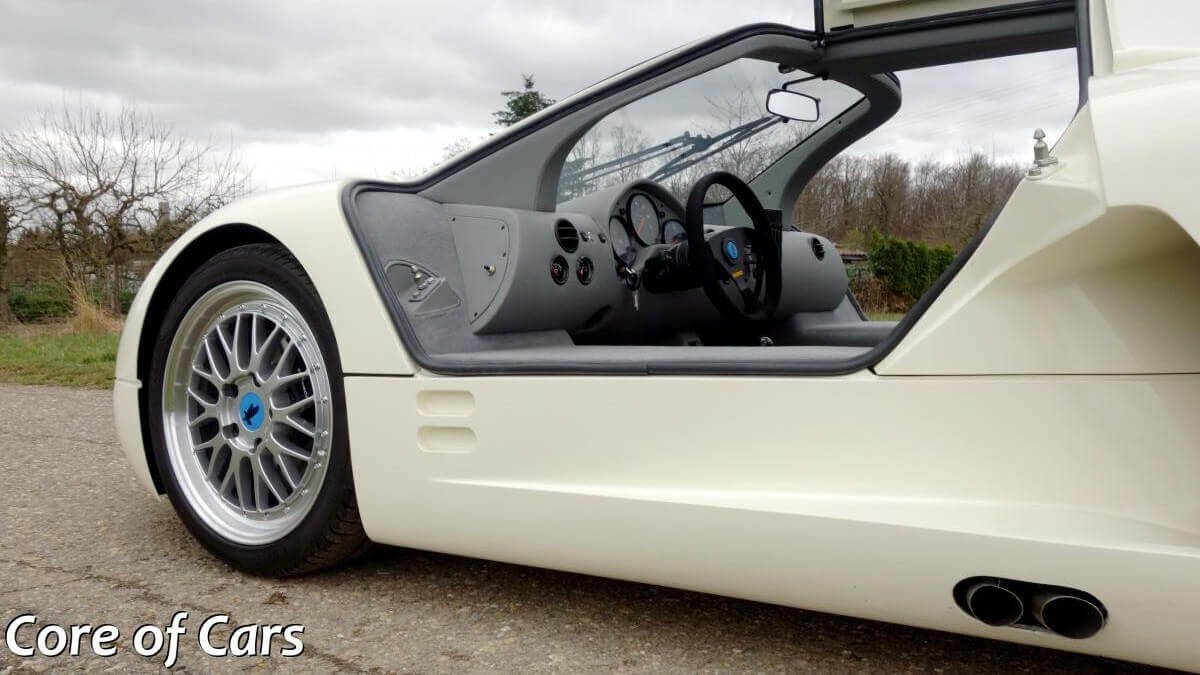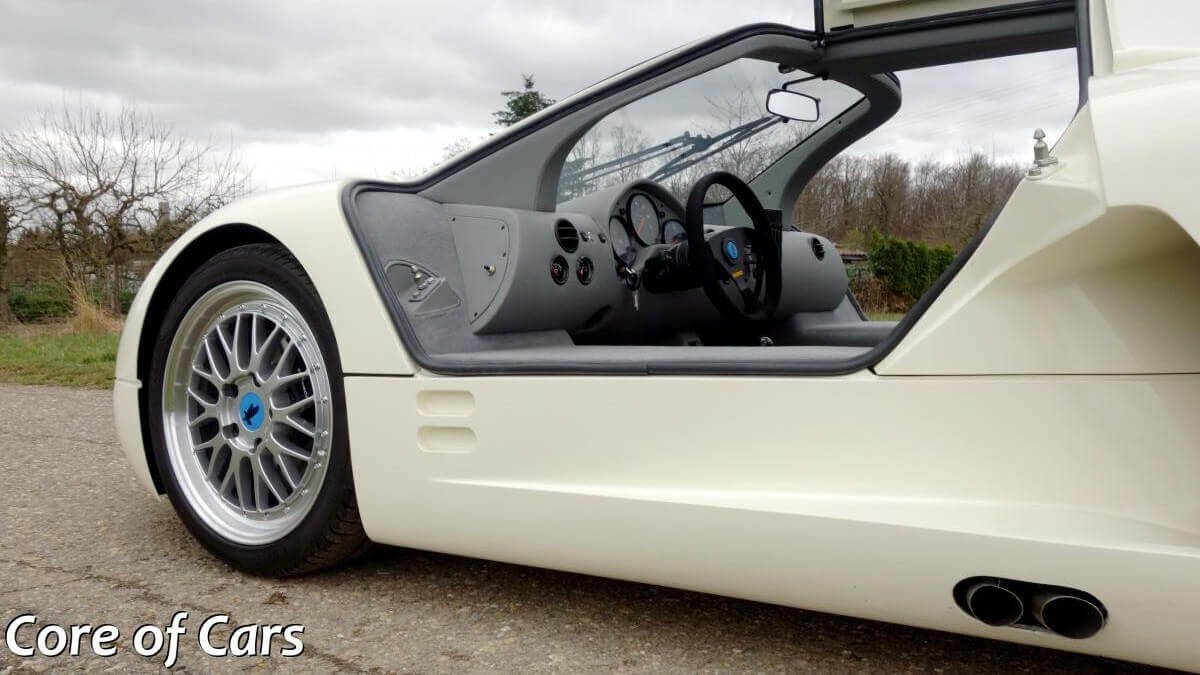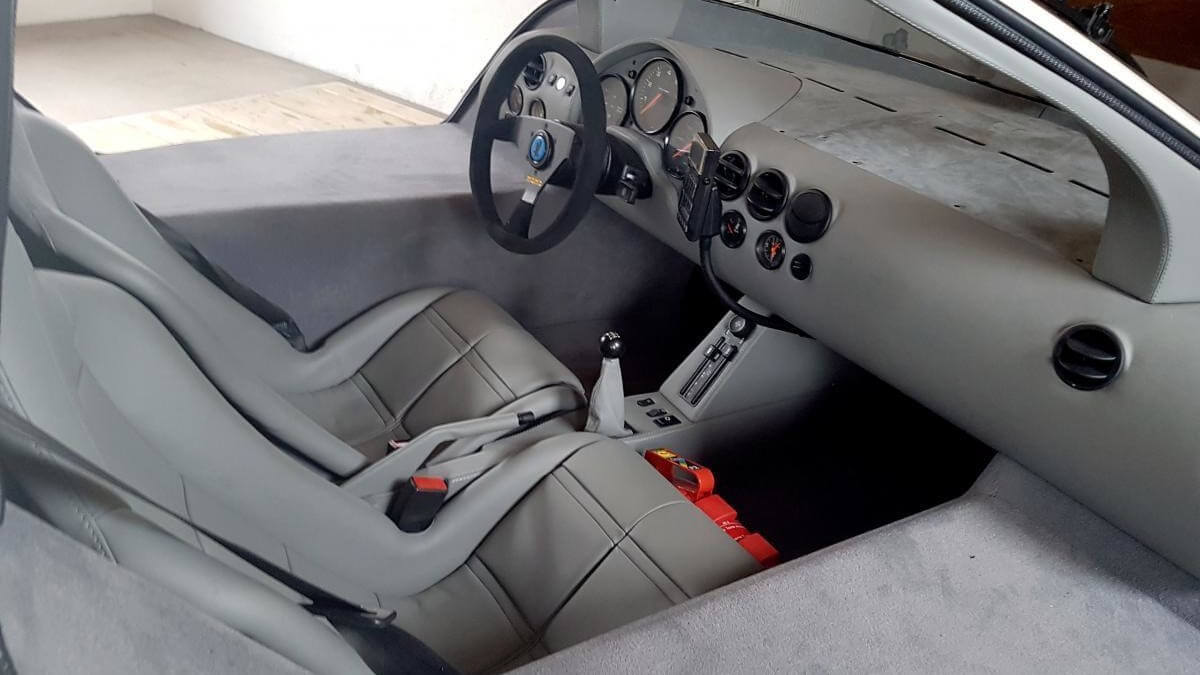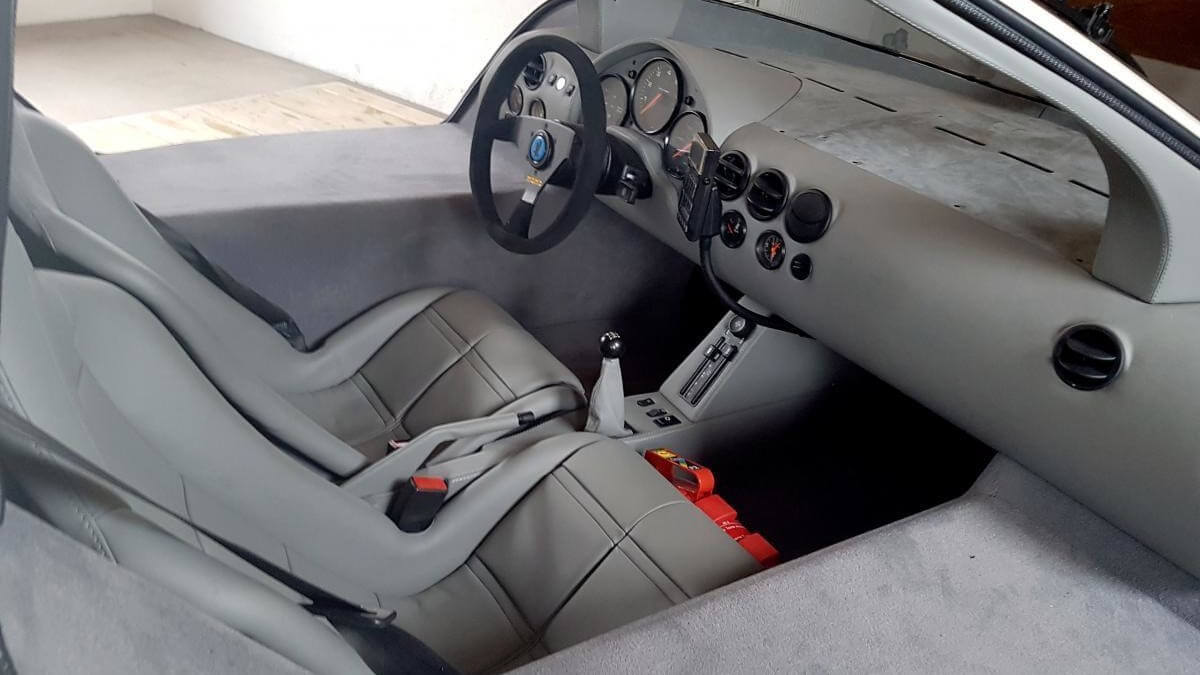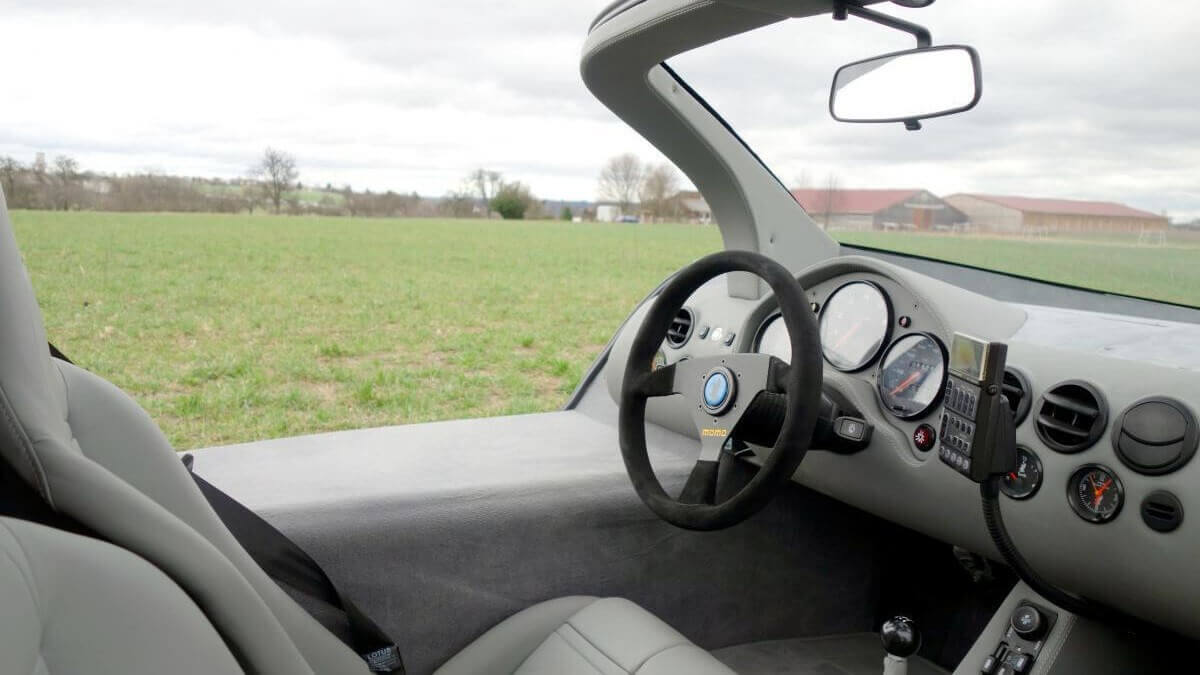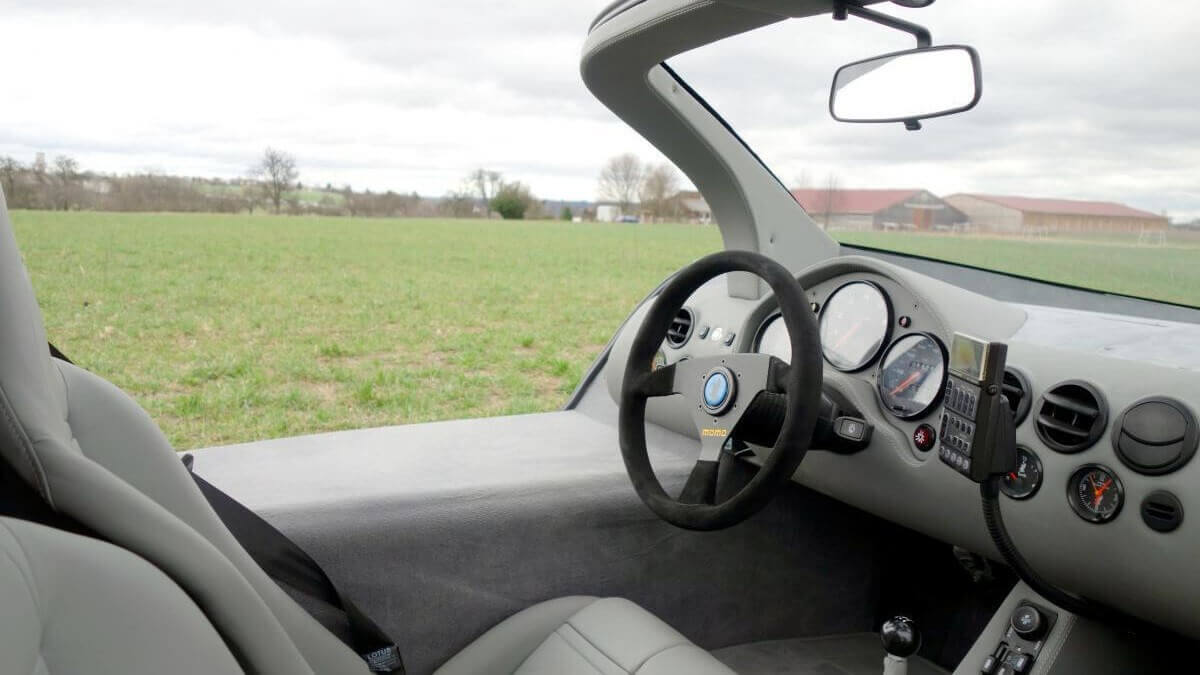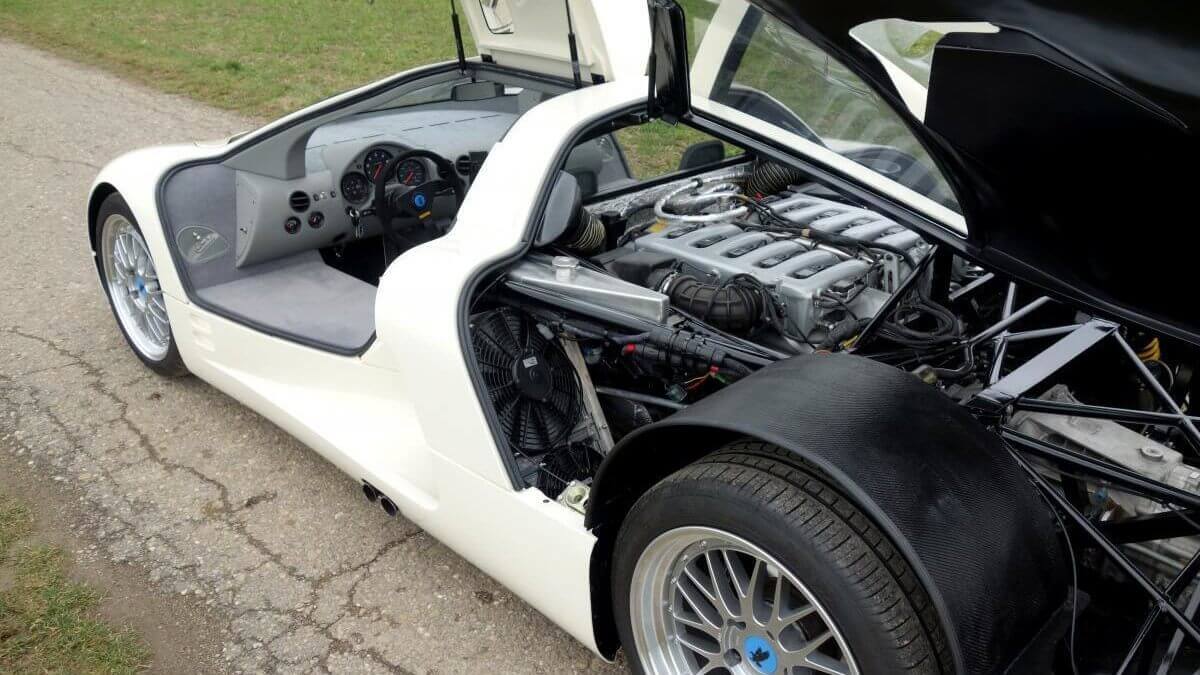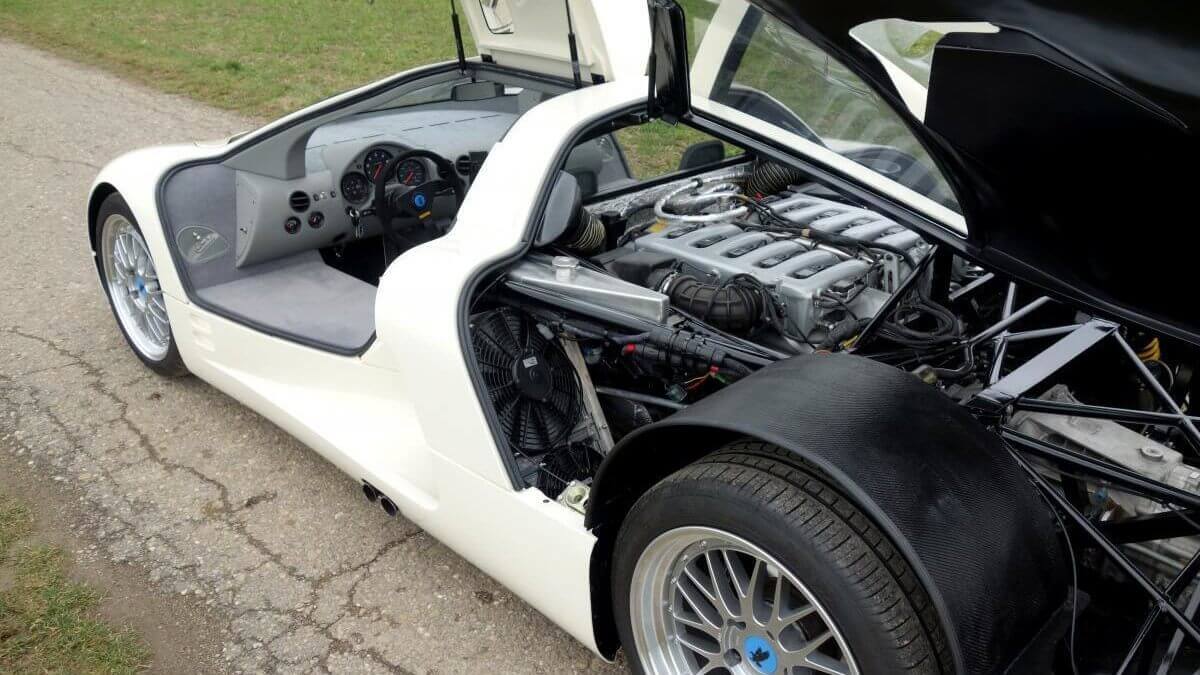 Like the production of the first Commendatore, the construction of the second car took a full six years. This also explains a detail that is particularly eye-catching for German car fans: the historical license plate on this car, that is only available to cars older than 30 years. Both tubular frames date from 1987 and are now 32 years old. For the body of the newly built car, the owner opted for the color 'light ivory', which in Germany usually adorns taxis and is also available as Paint to Sample for Porsche models. Another difference to the 'ice silver' painted original can be found below the doors, where the tailpipes of the exhaust system come out of the bodywork as sidepipes. Inside, light grey leather and matching carpet is used. In comparison to the original vehicle, it is noticeable that the design of the dashboard was changed. Nevertheless, the interior still only offers little space for people over 1.8 meters tall.

Isdera originally planned the Commendatore 112i as a sporty GT, which also explains the choice of the comparatively quiet V12 engine. One can only try to guess what influence this sports car could have had on the market of the mid 90s if the financial back-up of Isdera would have been better and a worldwide dealer network had existed. Thus the Commendatore remains an unattainable dream for most car enthusiasts, most of whom have never seen it in real life. A good chance to meet it is the annual Oldtimer Grand Prix at the Nürburgring. With a little luck, both cars might be there together within the next years.

Open letter by Eberhard Schulz:
"Saarwellingen, 18 September 2019

In the recent months reports have been made concerning a vehicle with the license plate ES-UK 112 H. The reports indicate that this vehicle is a second ISDERA Commendatore 112i. I would like to clarify the situation and give you a bit of background. There is only one Commendatore 112i. This car was presented at the IAA 1993 and then was photographed with the plate BB-CW 112.
In the year 1999 the commendatore was sold to a customer and was registered with the license plate AIC-R 122. At that time the customer already required certain adjustments like the two side mirrors on the front fender, etc. The car was then sold to Switzerland and was registered with the license plate SG 1809. In the year 2016 the car was acquired by Sinfonia Automotive AG (now ISDERA AG) and the company decided to restore the vehicle to its original appearance including periscope mirror, original paint, original rims, etc. together with the ISDERA CLASSIC team of Florian Ulbricht in Hildesheim and myself.
After the restauration was completed, the car was registered with the license plate SLS-CW 112 in honour of the IAA-1993-plate, and the car is still owned by ISDERA AG. I am very thankful that these efforts were made by the management of ISDERA AG to assure that this legendary car can be still seen on the road and is made available to the public at selected occasions.
At the time when the Commendatore 112i was build, we were working on a second vehicle but only could manage to finish the tube frame partially before we had to stop this project. I was then approached a few years ago by an owner of other Isdera's cars with the idea to use this half-finished tube frame to build a second Commendatore knowing that this vehicle may not be road legal. Of course I was very enthusiastic about this opportunity and agreed to support the process as well as providing some tools from my personal possessions. Soon into the project the owner informed me that he believes, fundamental modifications need to be done as from his perspective many things could be made better. I got the impressions that in principle the owner intends to build his own car but kidnapping the Isdera brand in order to somehow managing the registration of the car.
I informed the owner that I will not further support his efforts and that I completely disagree with his intention. Such a car becomes a legend because it is made with certain constrains whether it is time or money or technical constrains because of the intended performance, etc.
The result of the work of the owner is that the vehicle looks like a Commendatore but which has never been approved by myself and in particular was not build by Isdera or in collaboration with Isdera. However, even considering this background, the management of Isdera offered the owner to jointly communicate the vehicle in order to honour the efforts made by the owner building the vehicle in his own garage and to avoid any misunderstandings concerning the background of the vehicle. The owner rejected this offer immediately and insisted that he has built the second Commendatore 112i and even tried to convince that management of Isdera that he has built the better Commendatore 112. Of course the management of Isdera and myself came to the conclusion that this is the wrong way and ceased further communication with the owner.
As the tube frame of course did not bear any vehicle identification number, the owner then used the vehicle registration number of an Imperator 108i which was first registered with the vehicle identification number W09108215JWJ02015 for registration purposes and managed to registered car using this vehicle identification number. As the original Imperator 108i was registered on November 10, 1988 the owner received a "H" license plate which is applicable for historic vehicles older than 30 years.
The car ES-UK 112 H has never been built by Isdera nor is it a restauration of an
Imperator 108i as the vehicle license plate may indicate.
The management of Isdera and myself take all necessary and available steps that this vehicle gets off the road. There is and unfortunately will be only one Commendatore 112i.
I sincerely hope that this matter is solved soon and that such tempering with the legacy of Isdera is stopped by the authorities quickly.
Thank you very much!"

In early 2021 the silver Commendatore 112i was auctioned at RM Sotheby's.

Images: Kaare Byberg – Core of Cars, Matthias Kierse