Automotive
Garage Italia 500 Spiaggina by Pininfarina
60 years ago Fiat launched a special variant of the 500, which became known as
'Jolly'. In Italy, and thus in the official language of the brand it was called the 'Spiaggina'. Today well-preserved cars are much more valuable than comparable normal 500s and are well sought after by collectors. To mark the 60th anniversary, Garage Italia, led by Lapo Elkann (grandson of former Fiat CEO Gianni Agnelli and grand-grandson of Fiat founder Giovanni Agnelli), and Pininfarina joined forces to create a fitting homage.

The new Fiat 500 Spiaggina is currently still a unique one-off, but Garage Italia will soon offer all parts as a conversion kit. While the entire lower body is unchanged compared to a normal 500, above the window line everything is new. Windows in the classical sense aren't available. The windscreen has been cut to an absolute minimum and should have little effect even as a flycatcher. Behind the front seats is a wide rollbar developed by Pininfarina and behind it is a cork-clad cargo bay instead of rear seats. It can be closed with suitably colored cover and is accessible from the rear by a flap down trunk lid.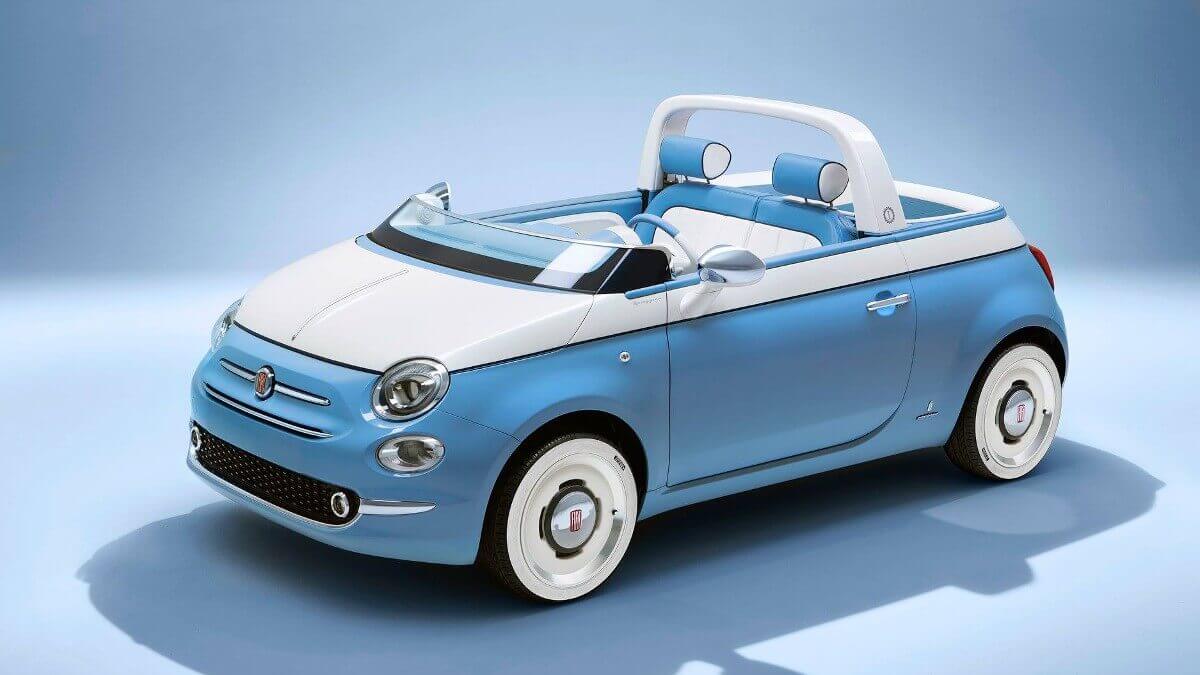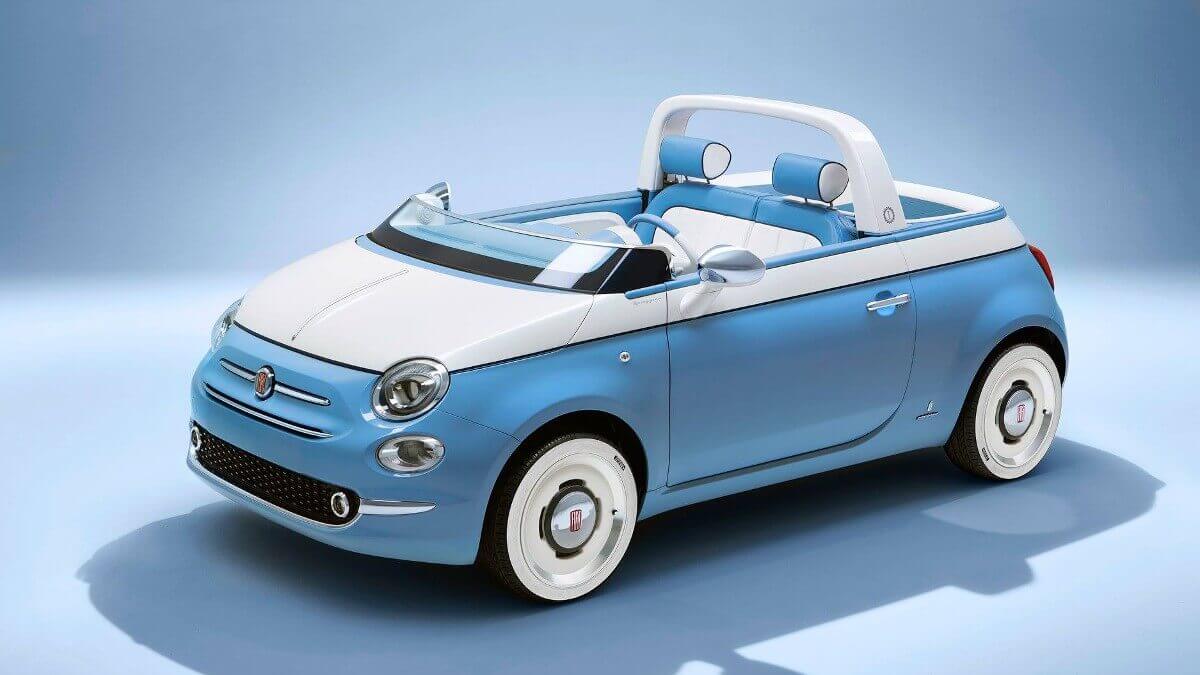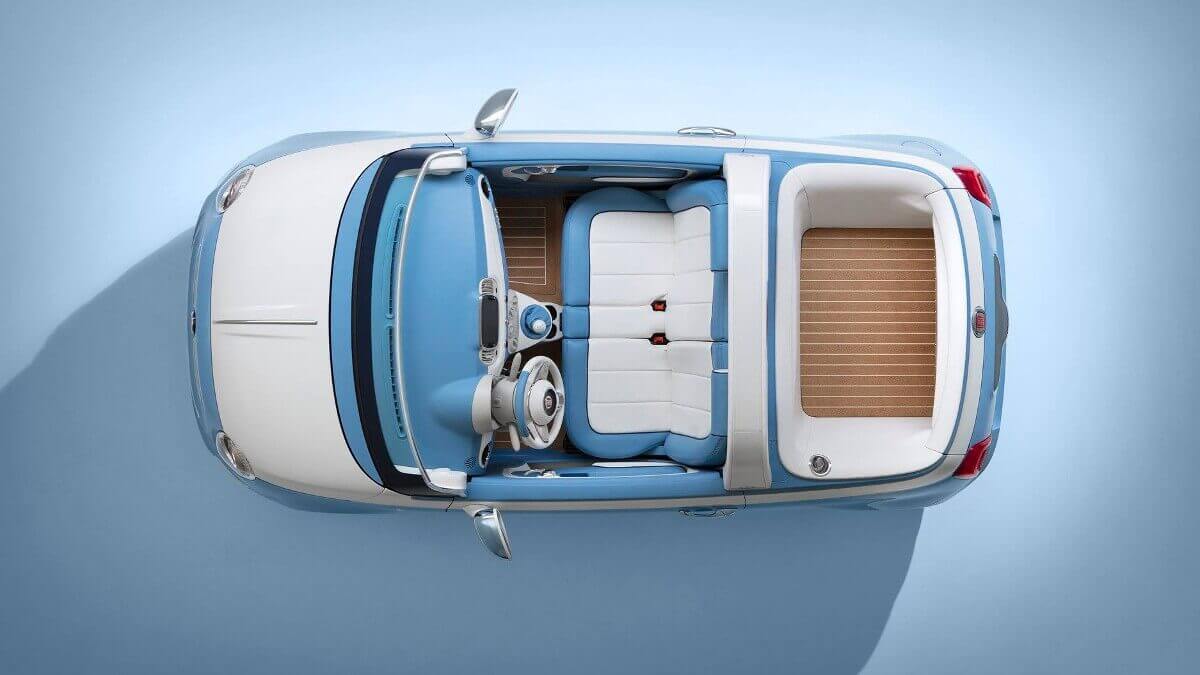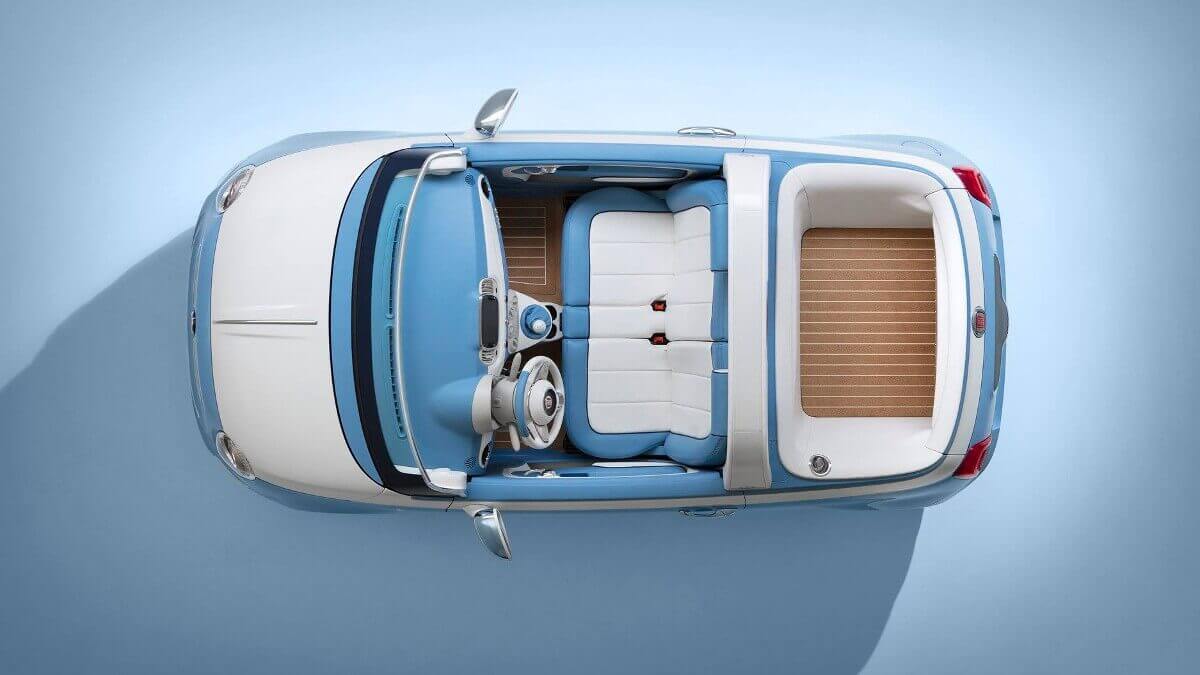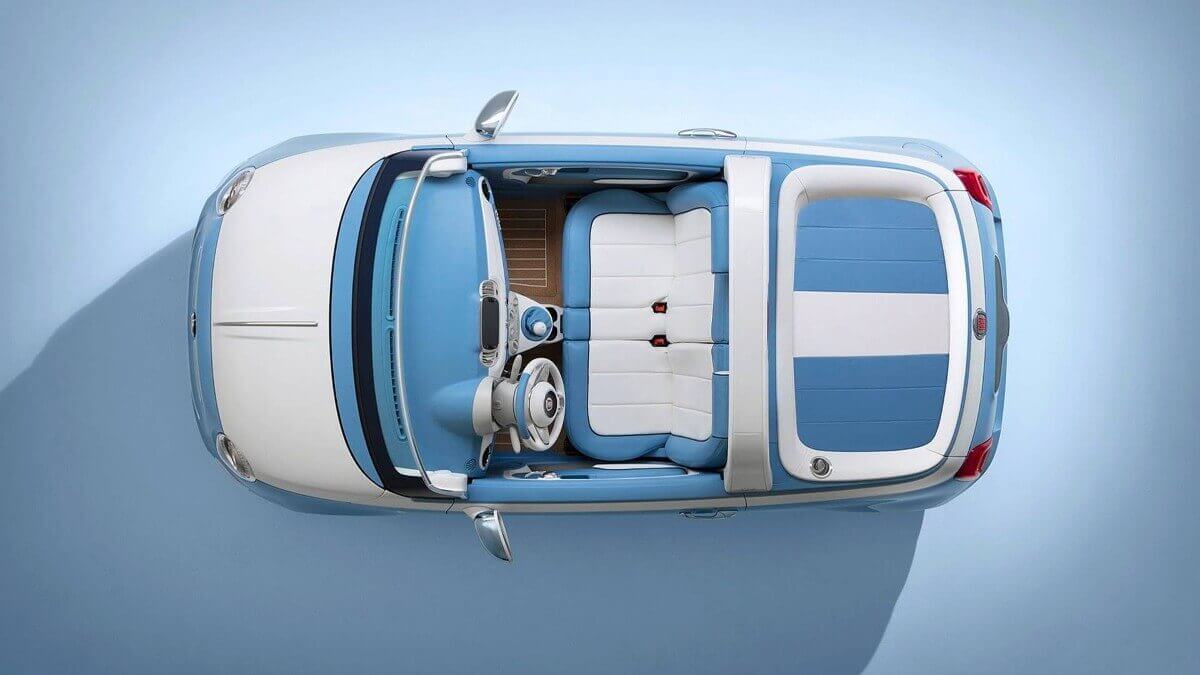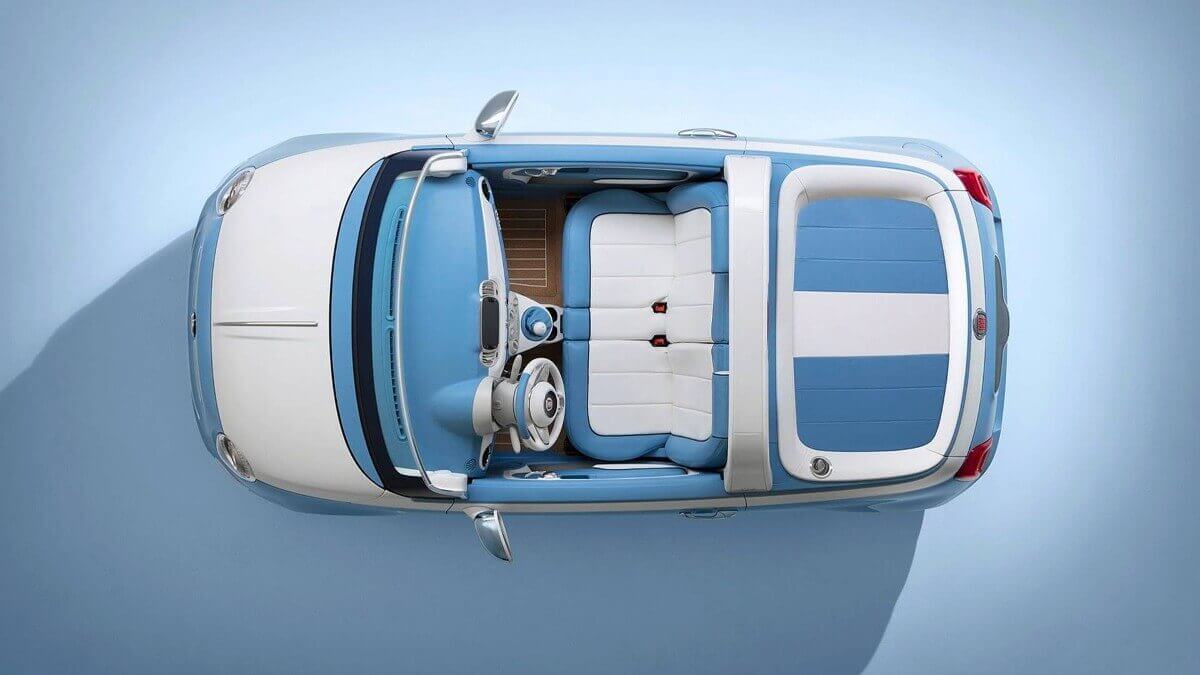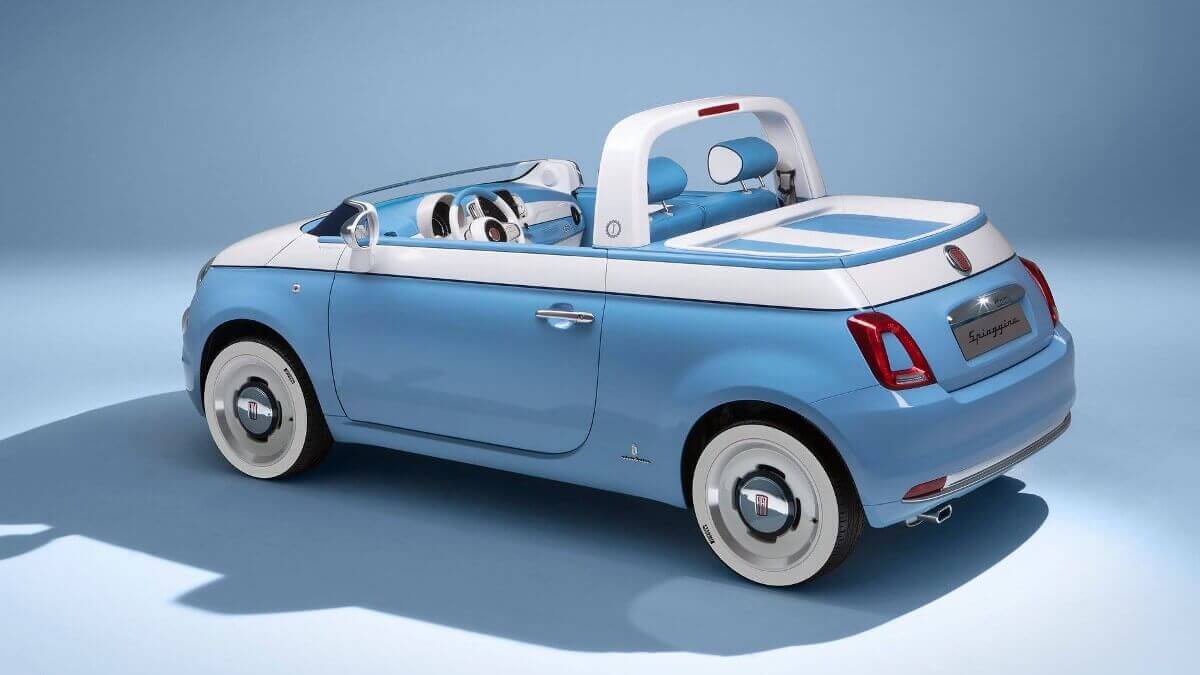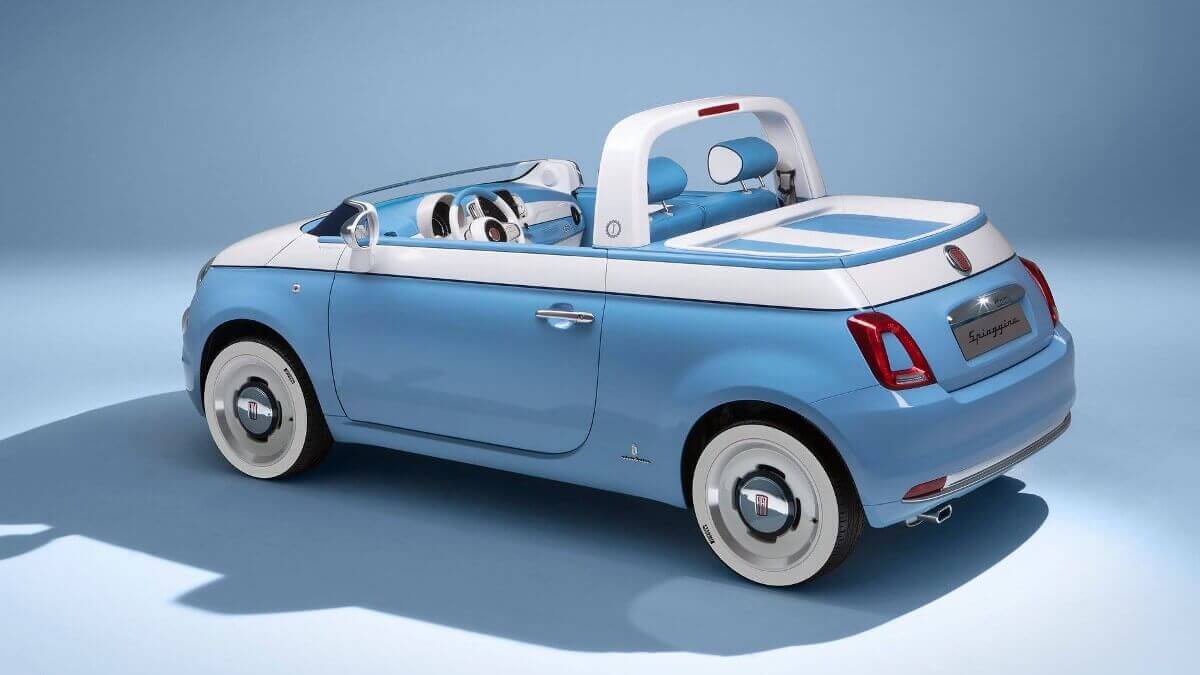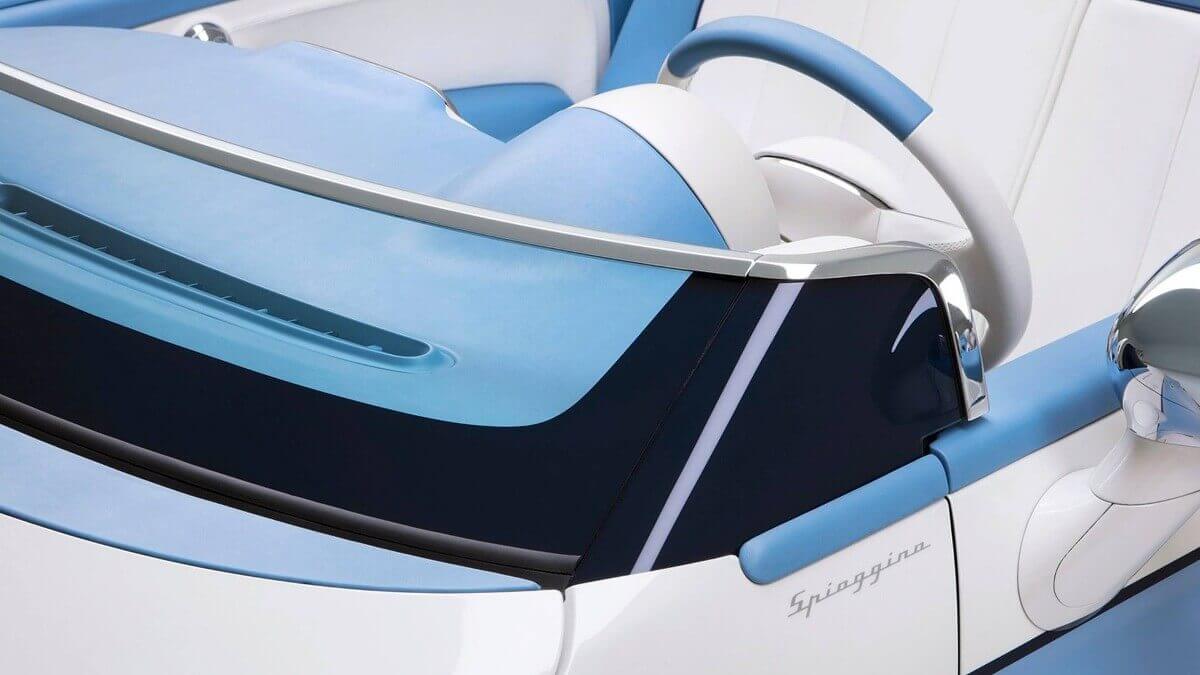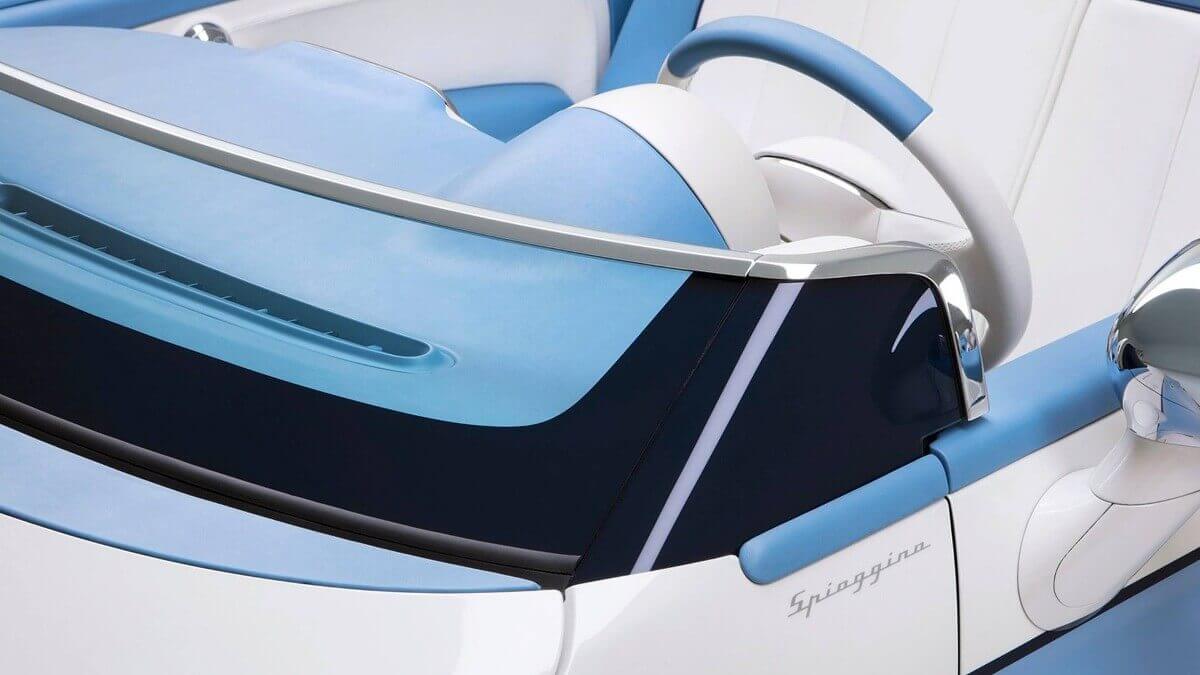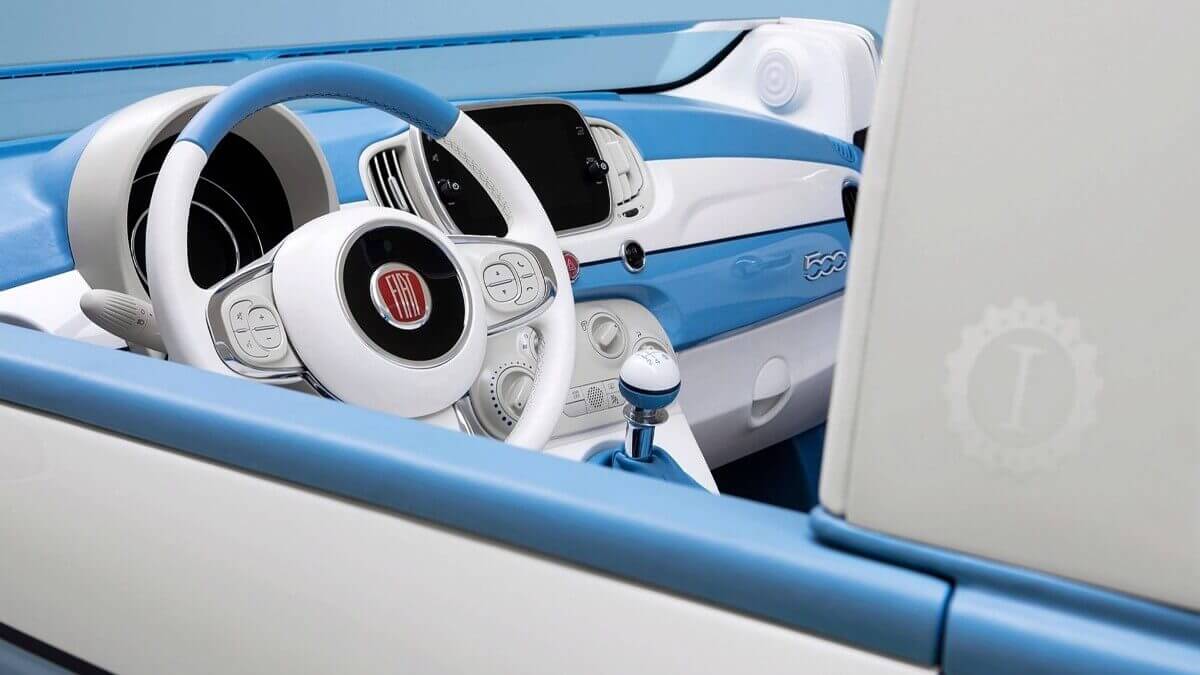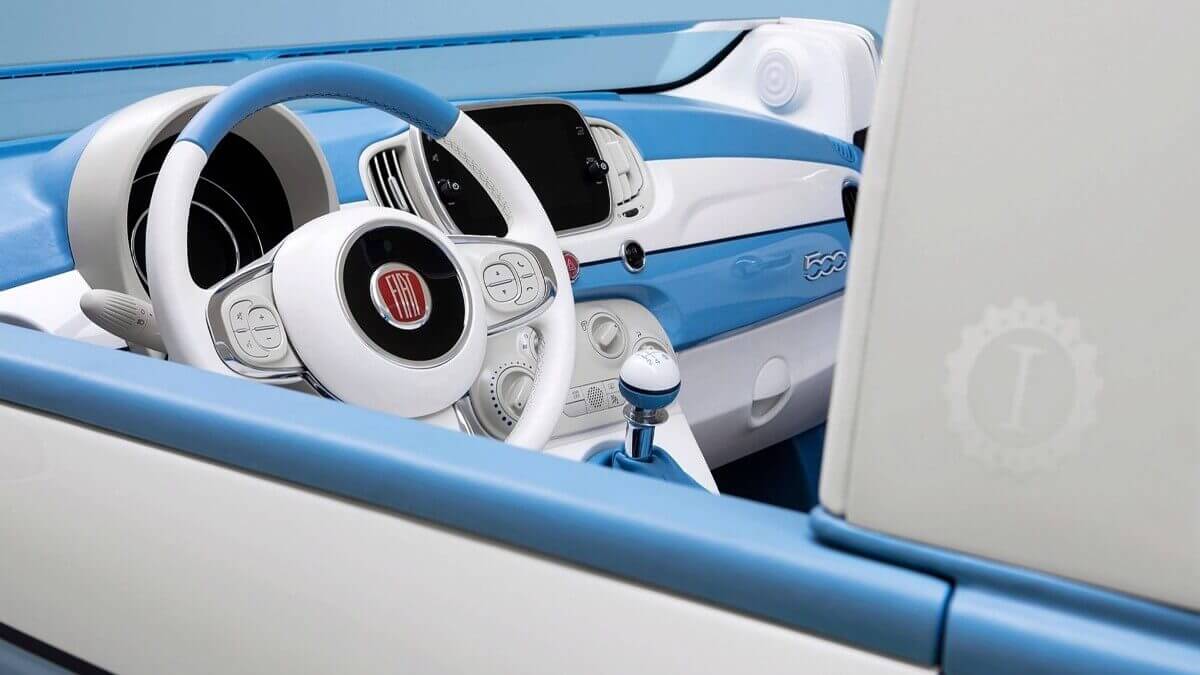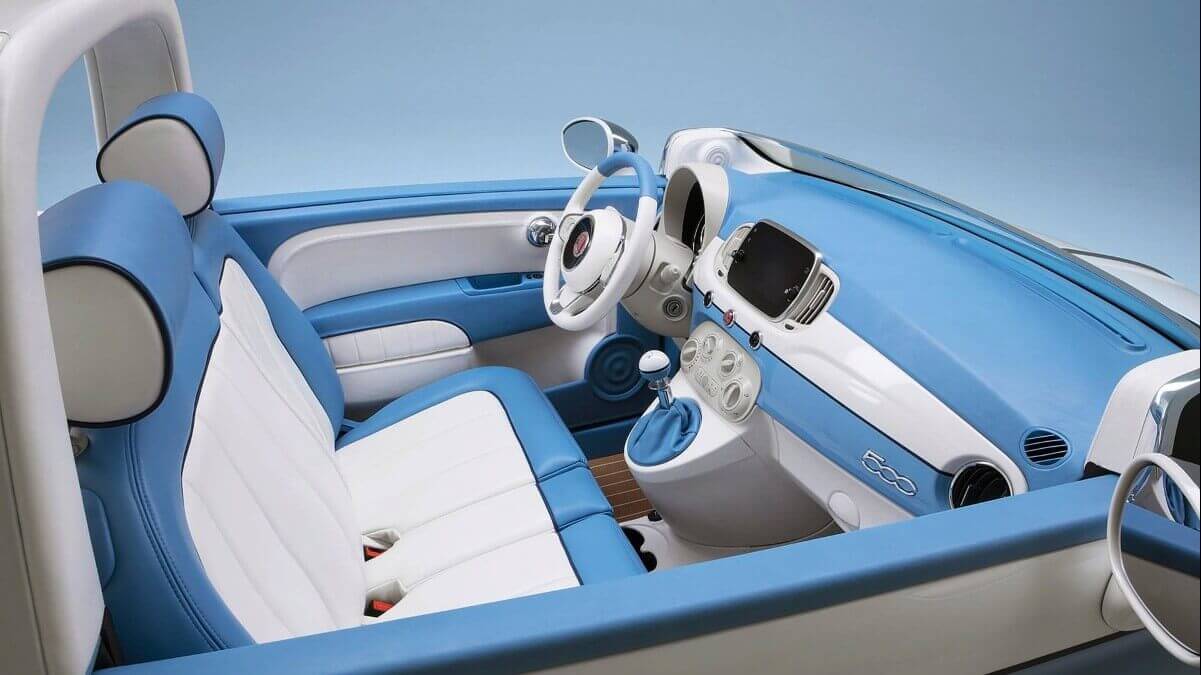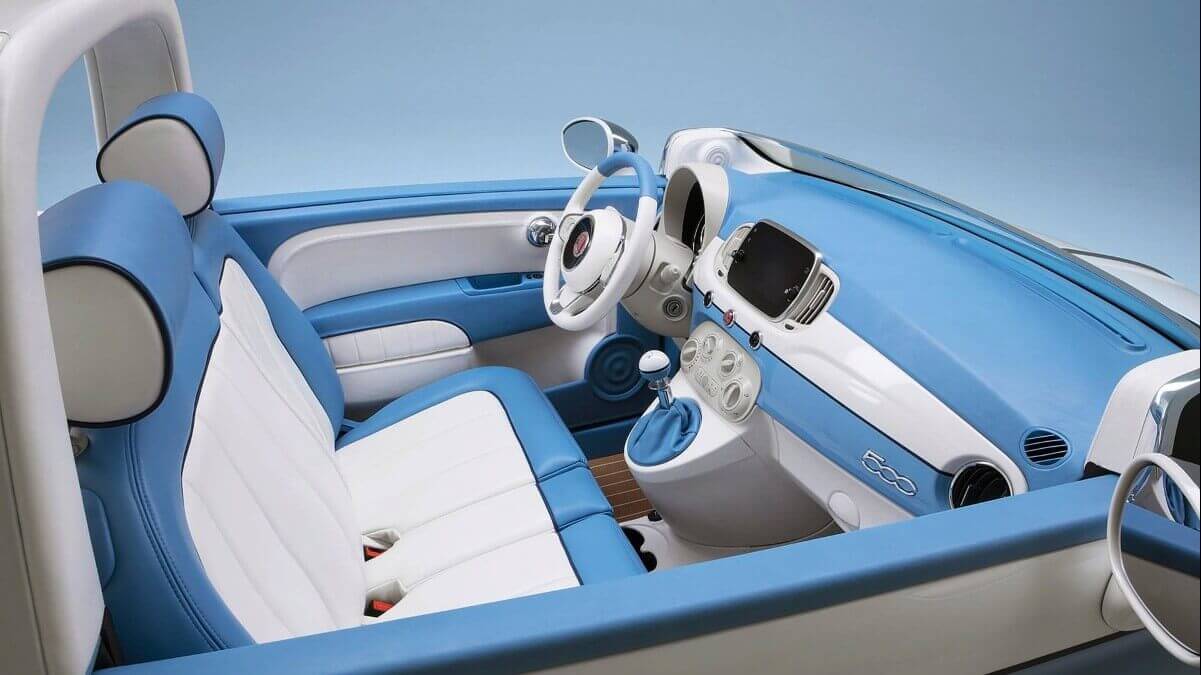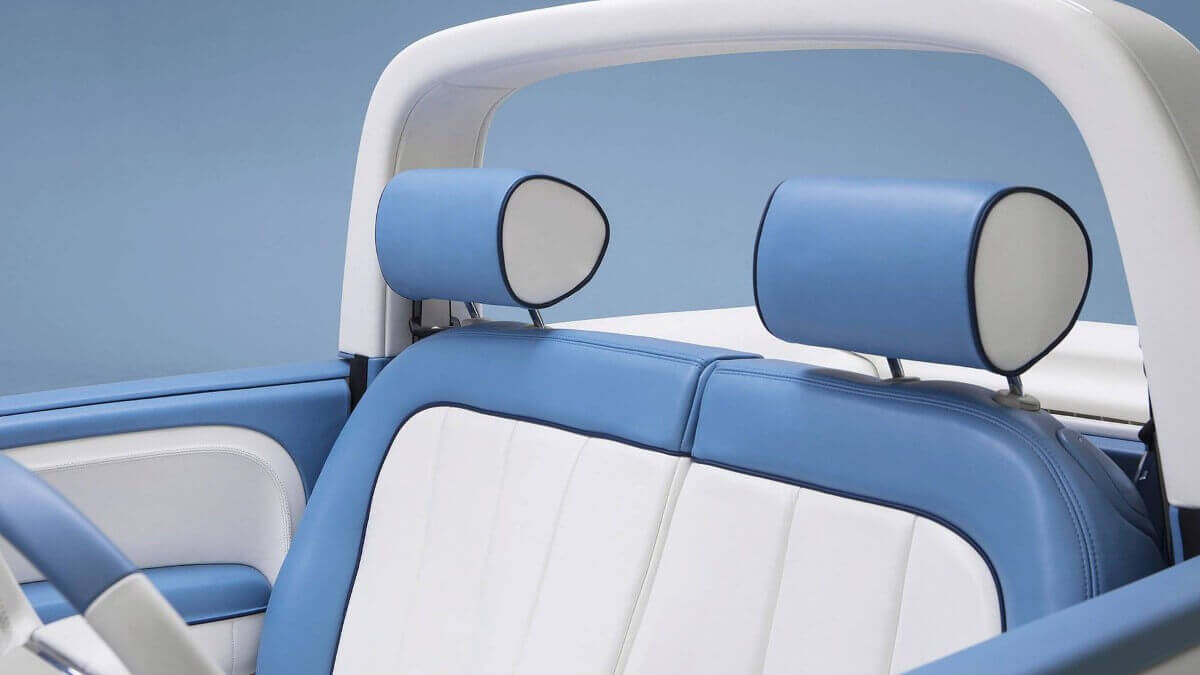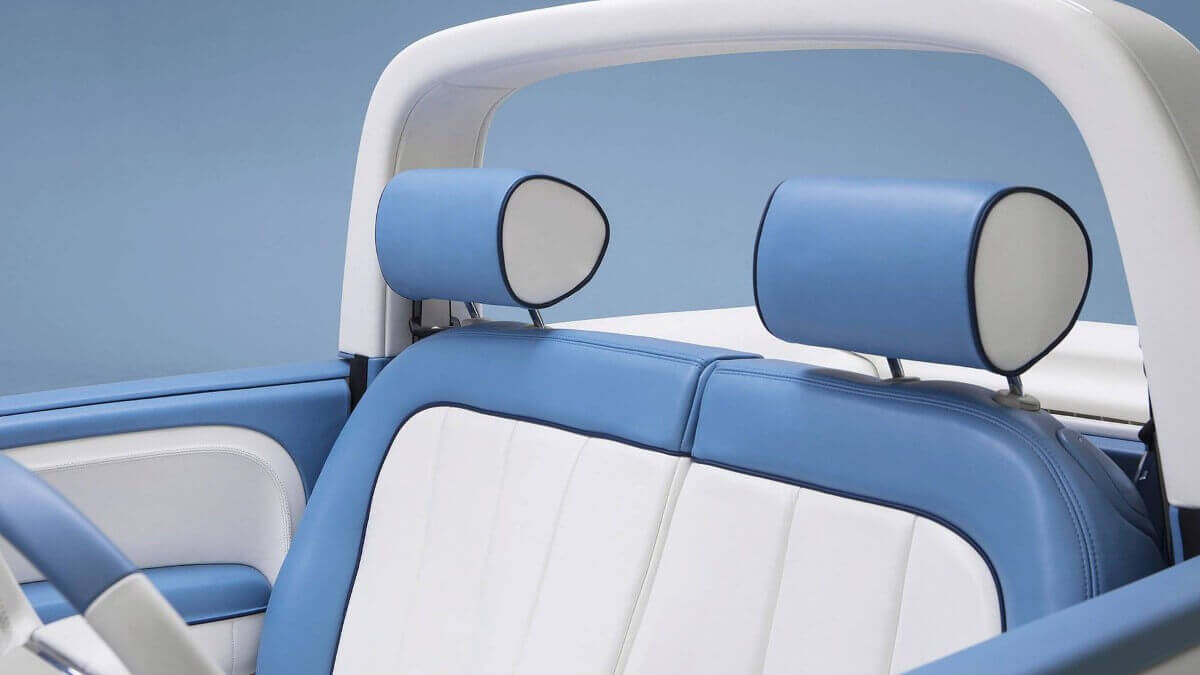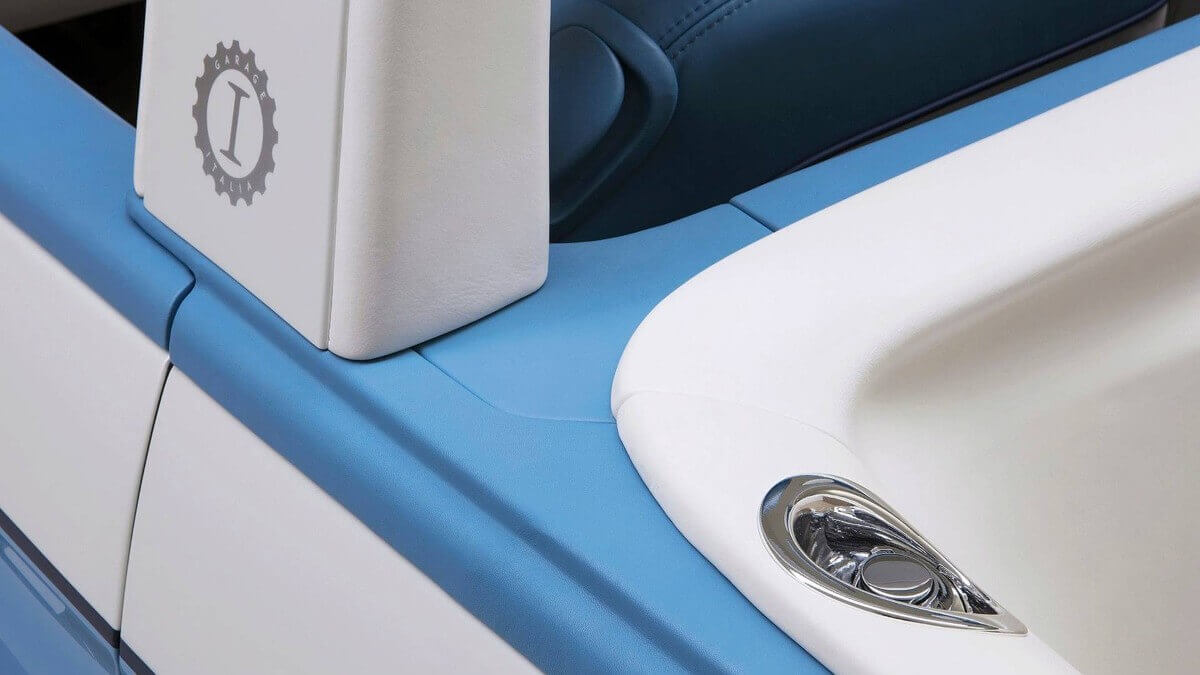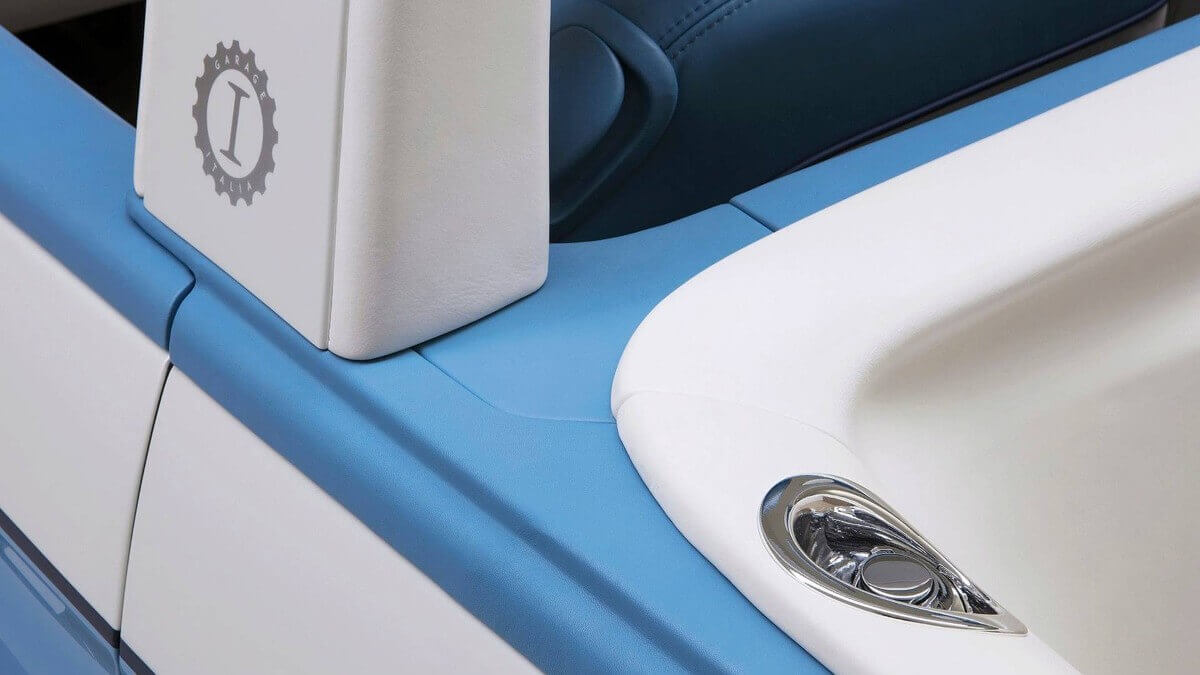 With the colors 'Sky Blue' and 'Pearl White', Garage Italia reminds of the legendary model. These shades not only adorn the body, but also the dashboard, the door panels and the front seat bench. In the side paneling of the cargo bay, a water shower is installed, which on the one hand can provide the passengers with cooling on hot days, on the other hand can also be helpful in cleaning the interior, since everything is waterproof and washable designed. Chrome accents, whitewall tires and vintage alloy wheels add to the classic looks.

Images: Garage Italia, Pininfarina