Automotive
Ferrari 488 GT Modificata
In addition to Challenge, GT3 and GTE racing versions of the 488, Ferrari now also offers a special option for trackday drivers. The 488 GT Modificata will be produced as a limited edition and is also approved for events of the Ferrari Club Competizioni GT classification. However, it can't be used in road traffic. With the Modificata nickname, Ferrari points out the further developments in design and technology compared to the 488 GT3 and 488 GTE. Above all, the engine benefits because it isn't subject to the Balance of Performance regulations. In terms of aerodynamics, Ferrari relies on an interplay of components from the two bigger racing versions that compete in GT3 racing series and the FIA WEC.
More power and downforce
For the V8 biturbo engine, the performance curve is raised to around 700 hp by the installation of various racing components and a special tuning of the control software. The power reaches the rear axle via a carbon clutch and a seven-speed dual-clutch gearbox. Various gear ratios are available for the transmission to adapt the car to different track profiles. Ferrari developed the 488 GT Modificata on the Nürburgring Nordschleife, among others. In this way new aerodynamic parts with more downforce were created. The front axle in particular benefits from this. At 230 kph (143 mph) there is over a ton of downforce. Apart from the bodyshell including the roof, which is made of aluminium, Ferrari makes all other exterior parts from carbon fiber.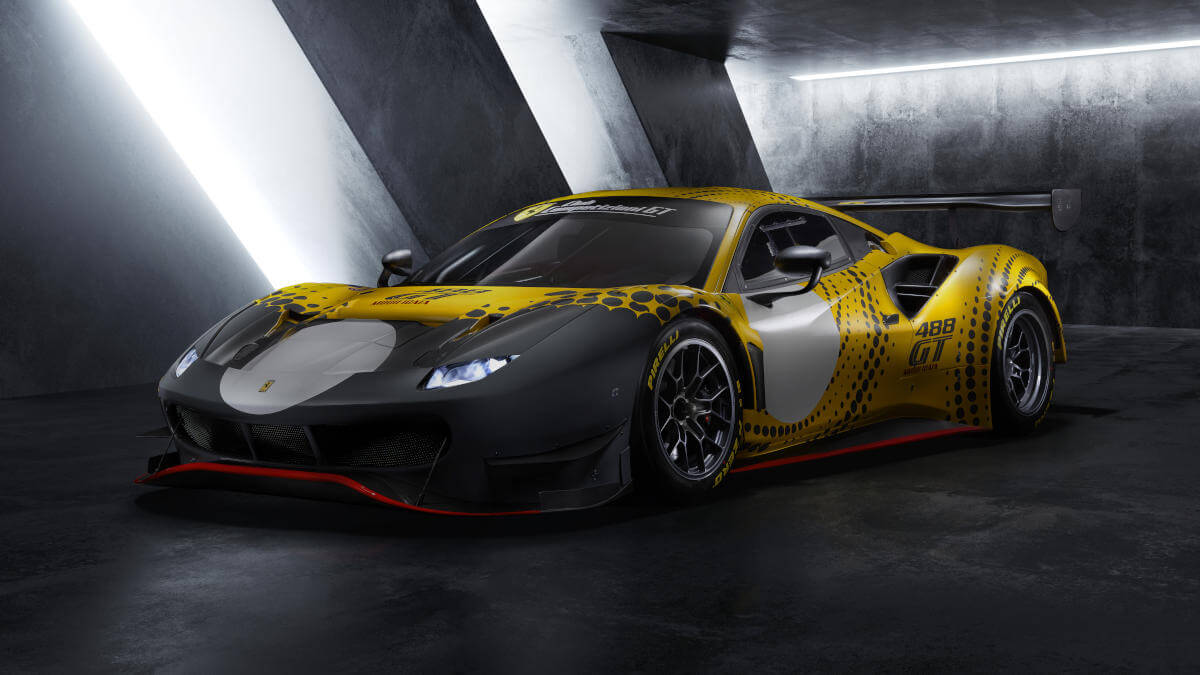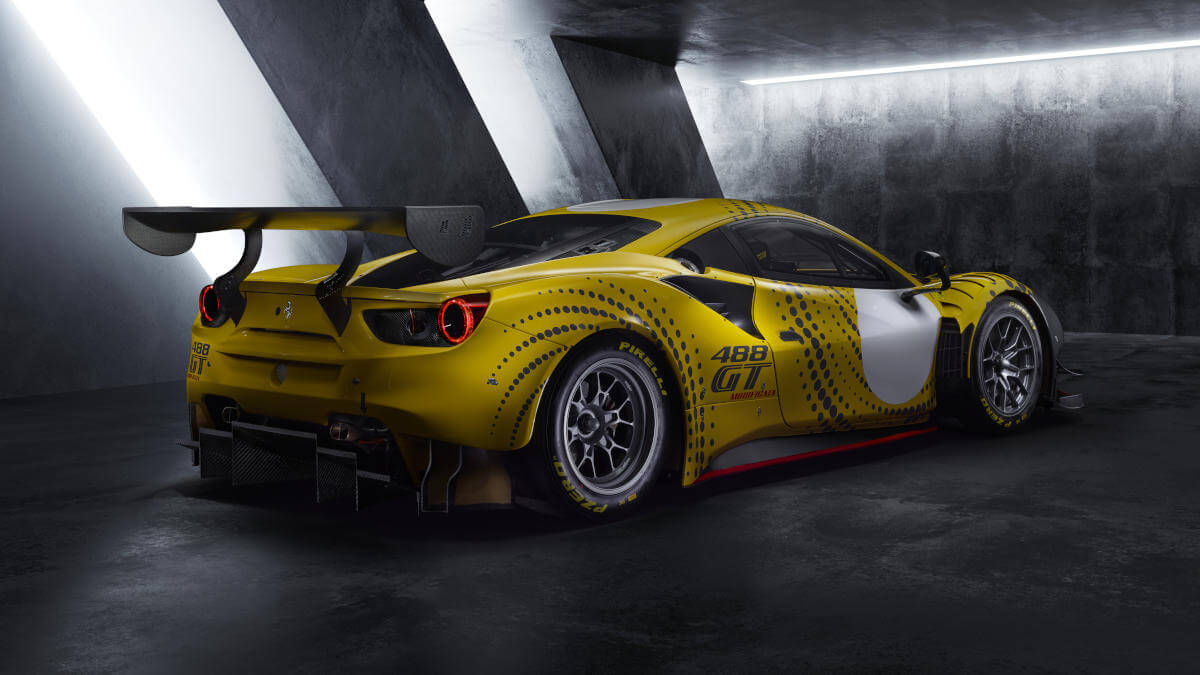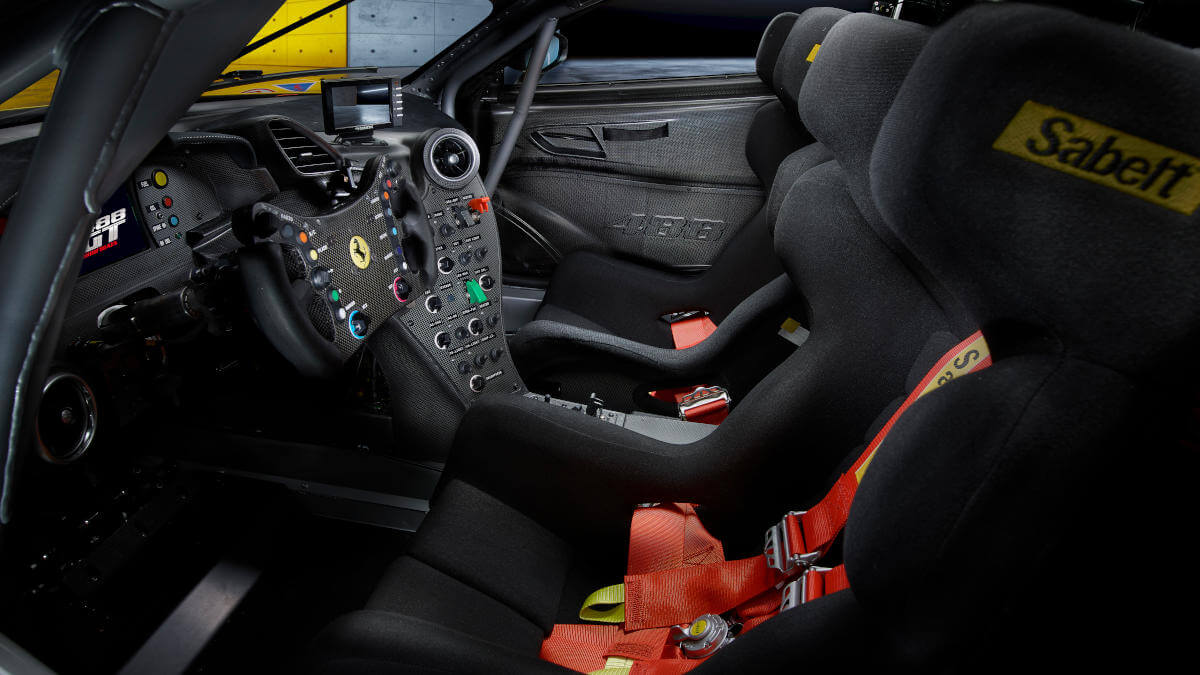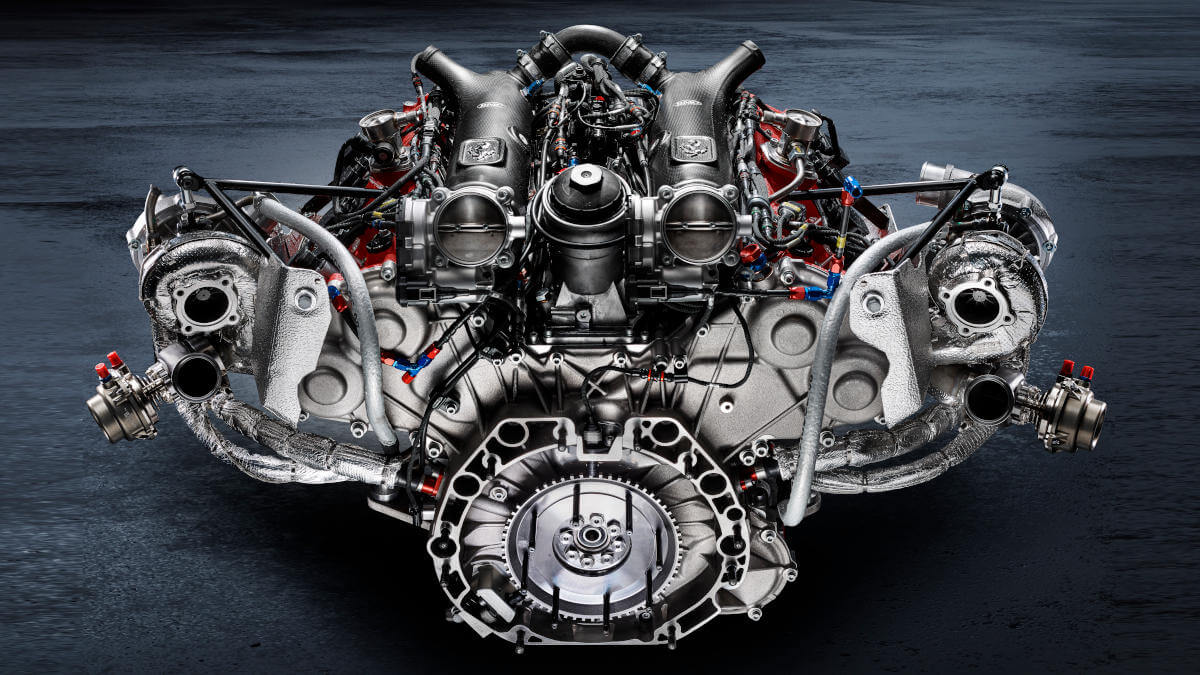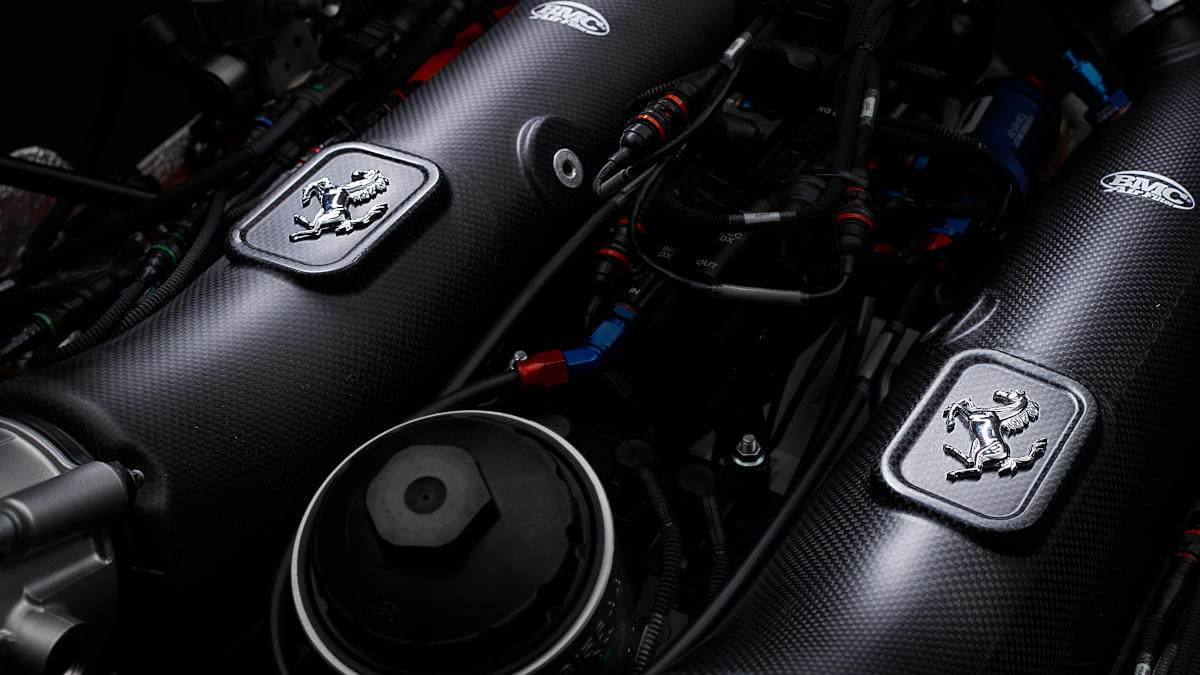 The entire chassis of the 488 GTE was taken over and combined with a new Brembo brake system. This works together with the ABS system of the 488 GT3 Evo 2020, which was specially tuned. To offer the driver the best possible evaluation options, the 488 GT Modificata is equipped with a V-Box and a telemetry system from Bosch. The data can be downloaded via a USB port. A TPMS system measures not only the pressure of the tires, but also their temperatures. The standard equipment also includes a second bucket seat with four-point harness and a high-resolution rear view camera.
For now, only for existing customers
The 488 GT3 has achieved more than 350 victories and over 630 podium placements in national and international championship races worldwide. Meanwhile, the 488 GTE won the titles for driver, team and manufacturer in the FIA WEC and won the GT class at the 24 Hours of Le Mans and the Petit Le Mans at Road Atlanta. The owners of the new 488 GT Modificata should be able to identify with these successes when they explore the ideal lines on the race track. Initially, Ferrari will only offer the car to customers who have already participated in the Competizioni GT or Club Competizioni GT categories in recent years. In the Ferrari Club Competizioni GT class, they will then be able to participate in up to five events next year. These will take place at the Virginia International Raceway, in Monza, in Watkins Glen, in Suzuka, on the Nürburgring and at the Finali Mondiali.

Images: Ferrari