Automotive
Bugatti Divo Lady Bug
In cooperation with a customer from the USA, Bugatti created the one-off Divo Lady Bug. Even the normal Divo is a true rarity, with a limited edition of only 40 units. With this vehicle, the carmaker from Alsace now specifically demonstrated the possibilities for individualization. For this purpose, the company worked closely with the customer for almost two years. He ordered his Divo directly after the world premiere in August 2018, and wanted a geometric, dynamic, algorithmic blanking pattern for the bodywork. Diamond-shaped patterns were to create a special color contrast. Over the following months, this idea evolved into a finished concept.
1,600 diamond-shaped patterns aligned by hand
The Bugatti designers developed the two paint colors 'Customer Special Red' and 'Graphite' especially for this car, each with a metallic effect. CAD data and computer graphics were used to precisely position the diamonds on the Divo's rather curvy body. Once the distances and arrangements were right, one of the Divo prototypes was given a first wrap for testing purposes. It quickly became clear that the three-dimensional design of the car presented new challenges and required some replanning. The two-dimensional lozenges were warping in the curvatures and beads. Digital adjustments were the result. Some of the changes were in the millimeter range, which perfected the overall impression. With a total of around 1,600 diamond-shaped patterns, this was a very time-consuming process.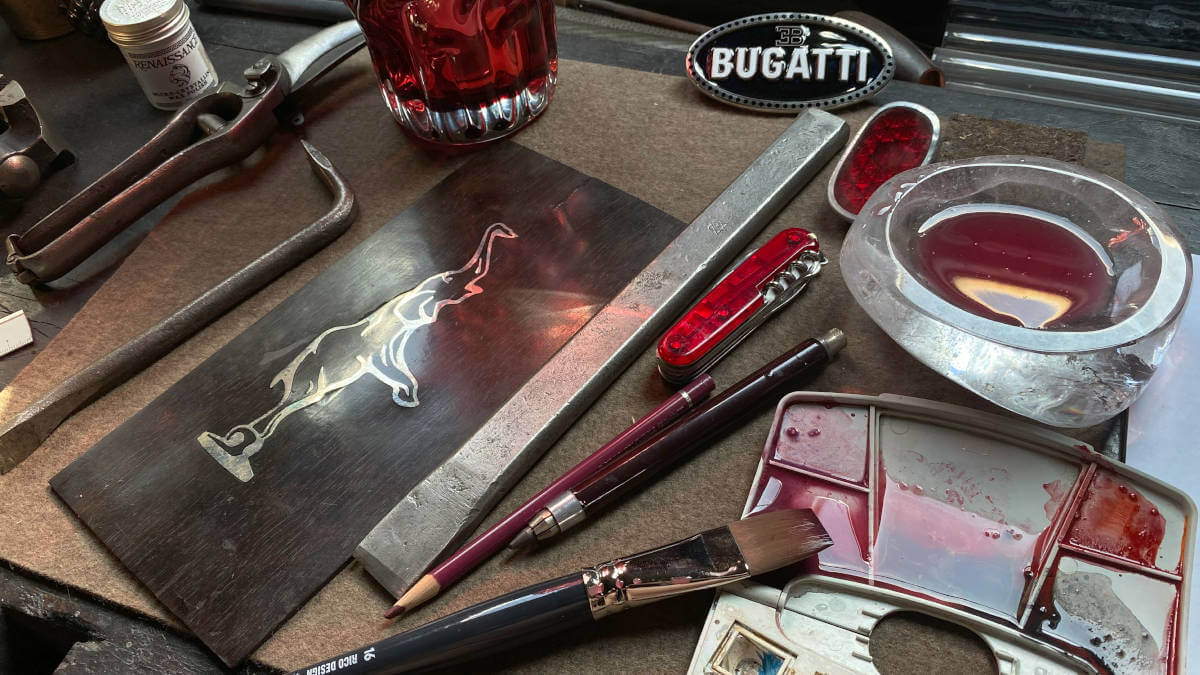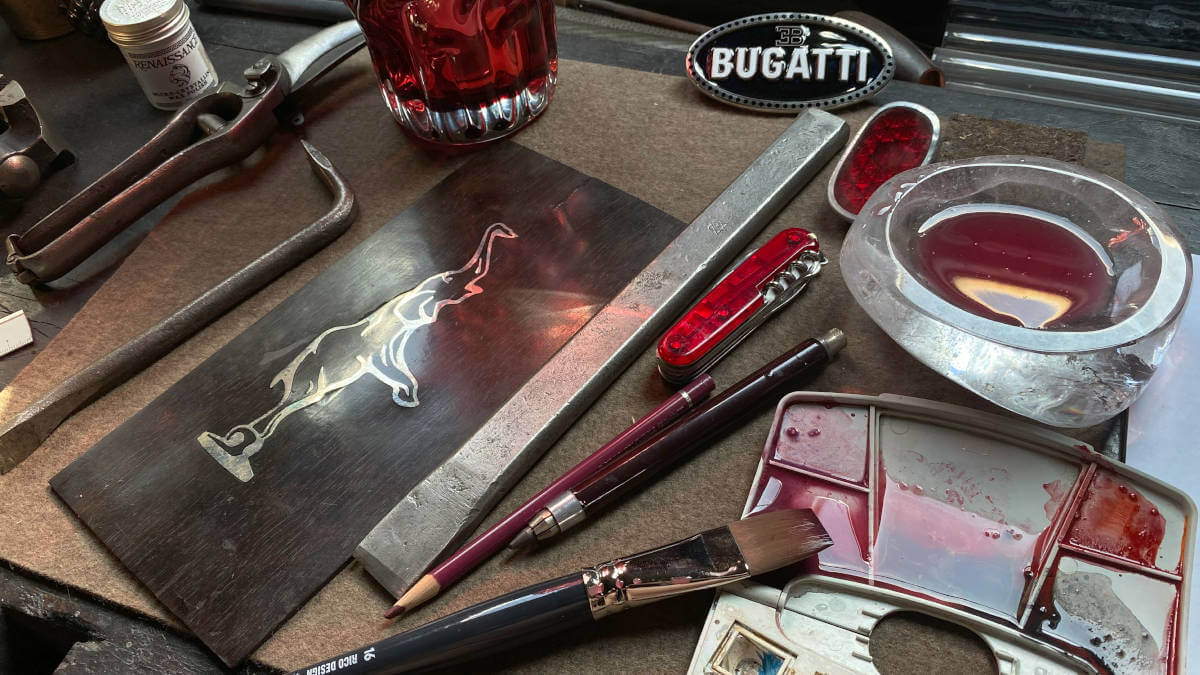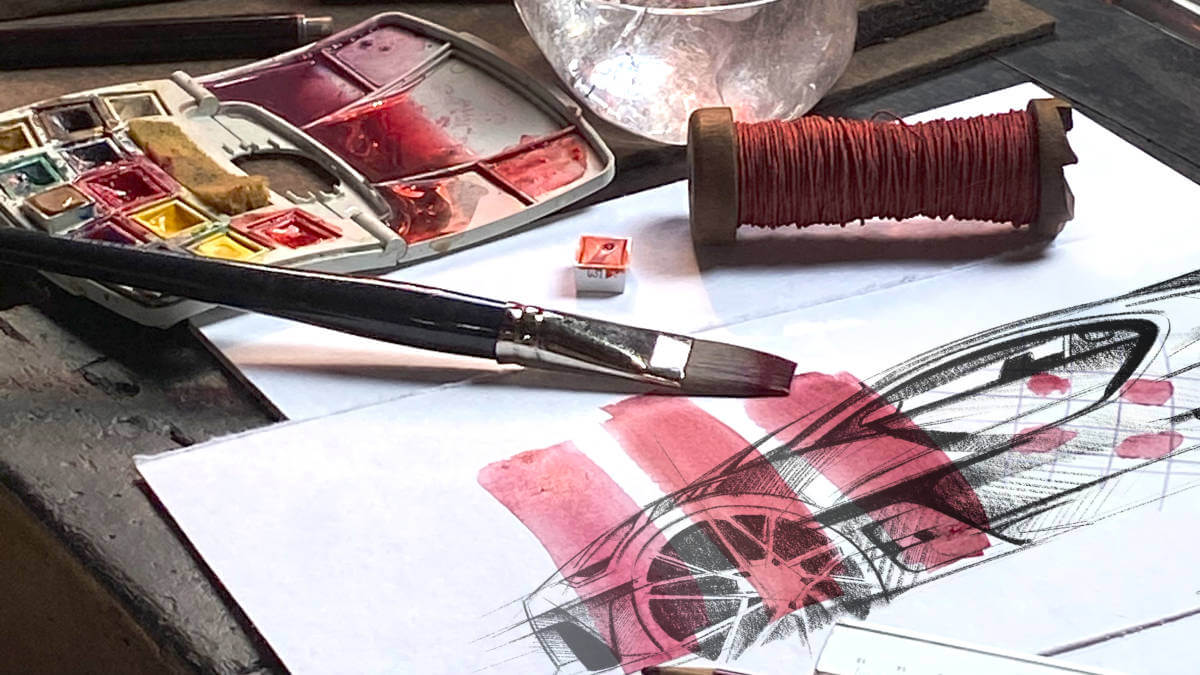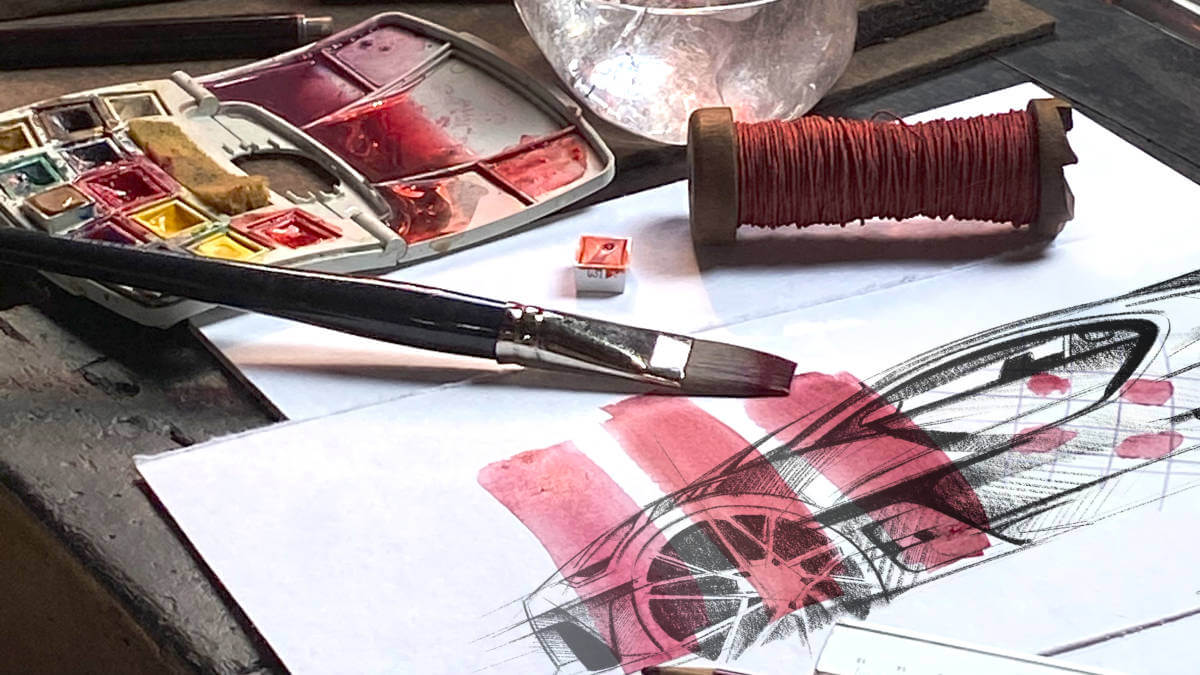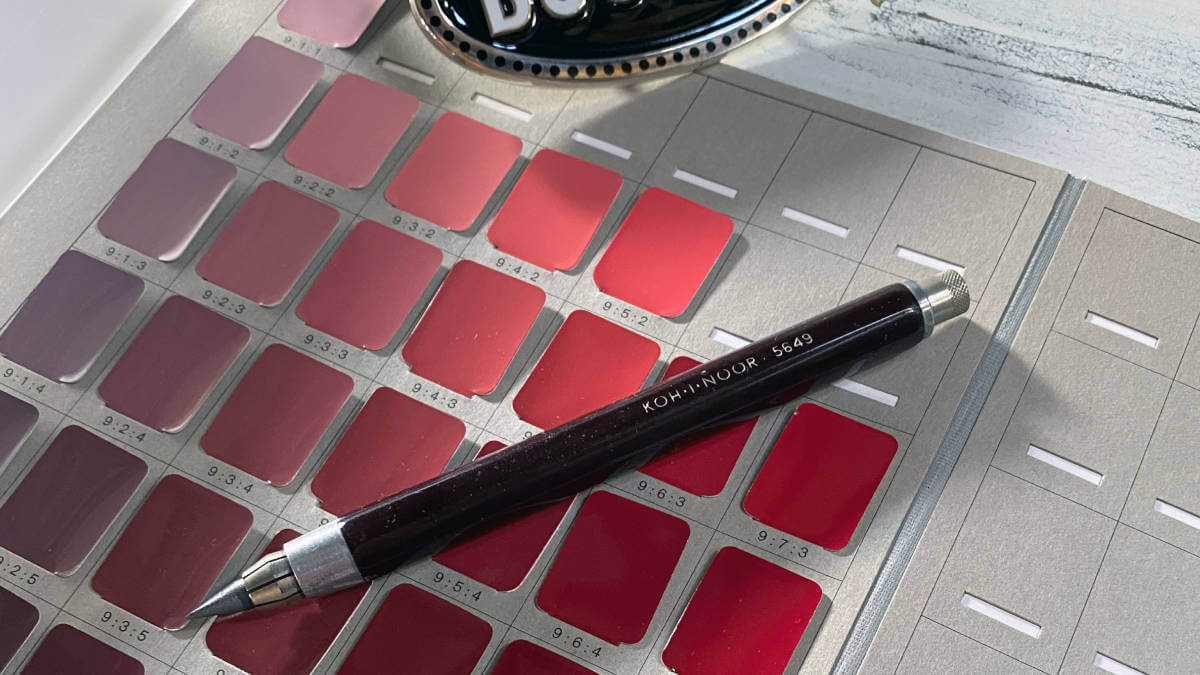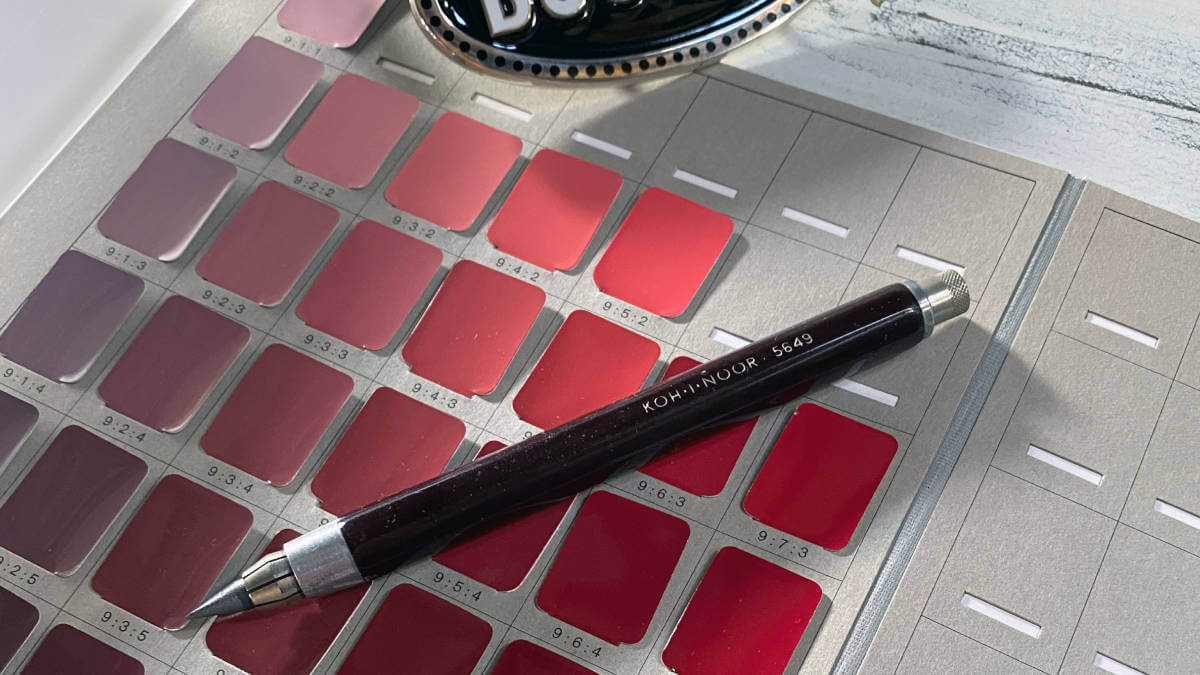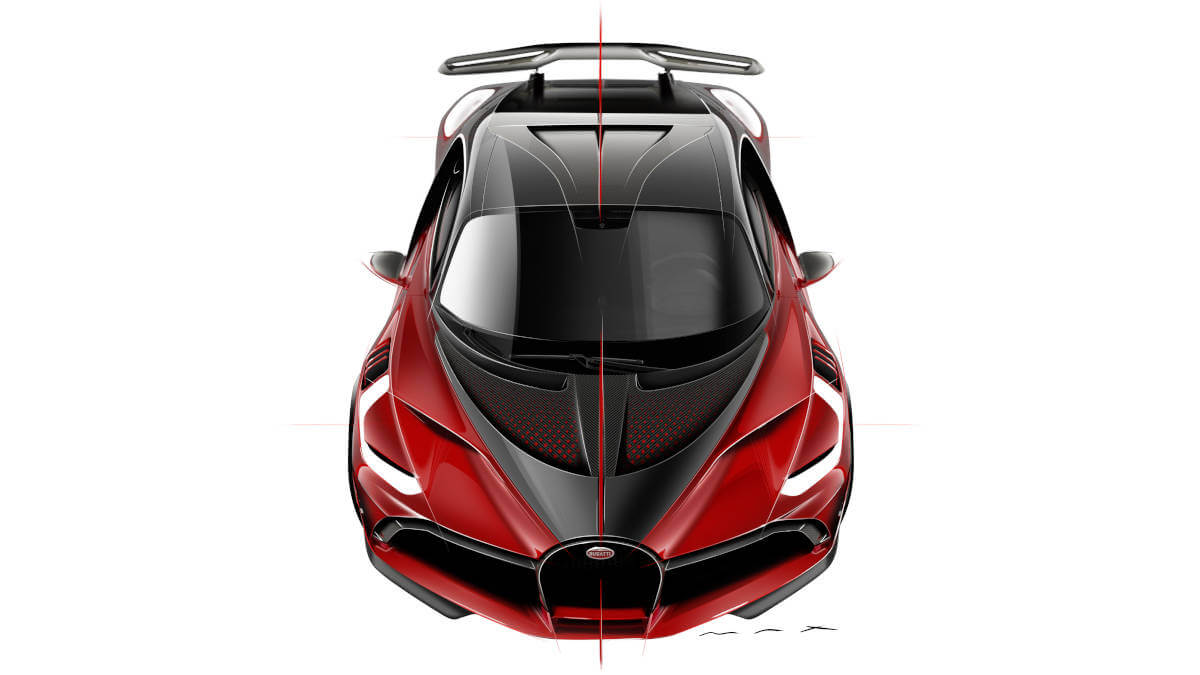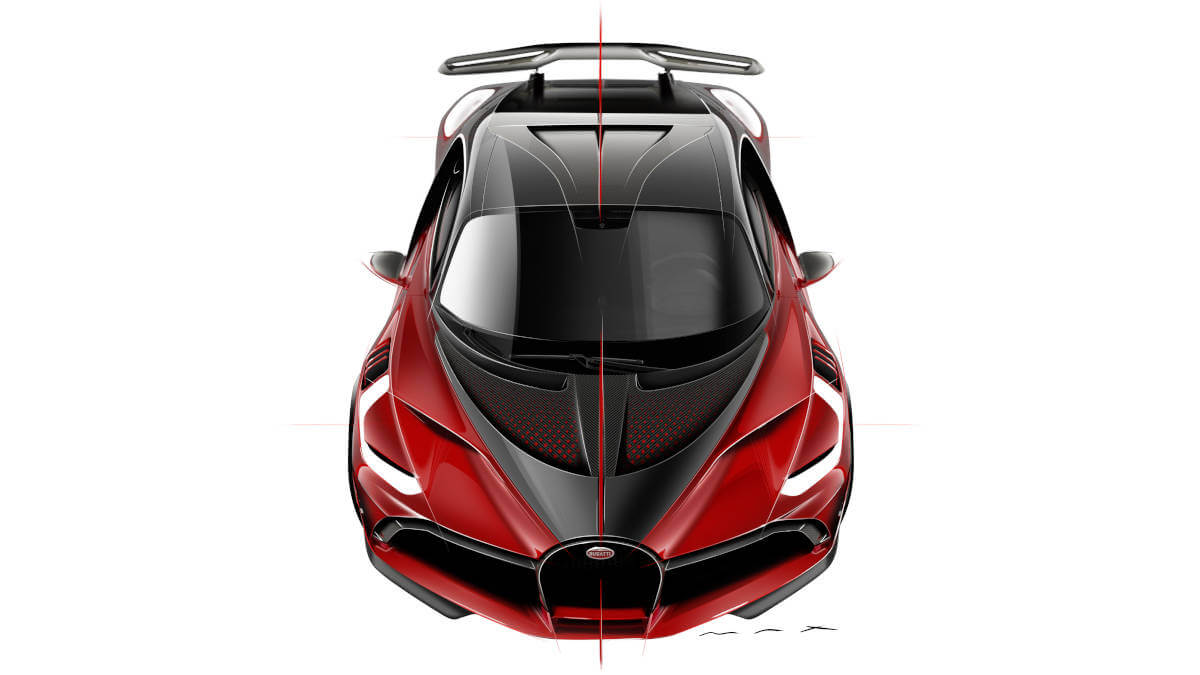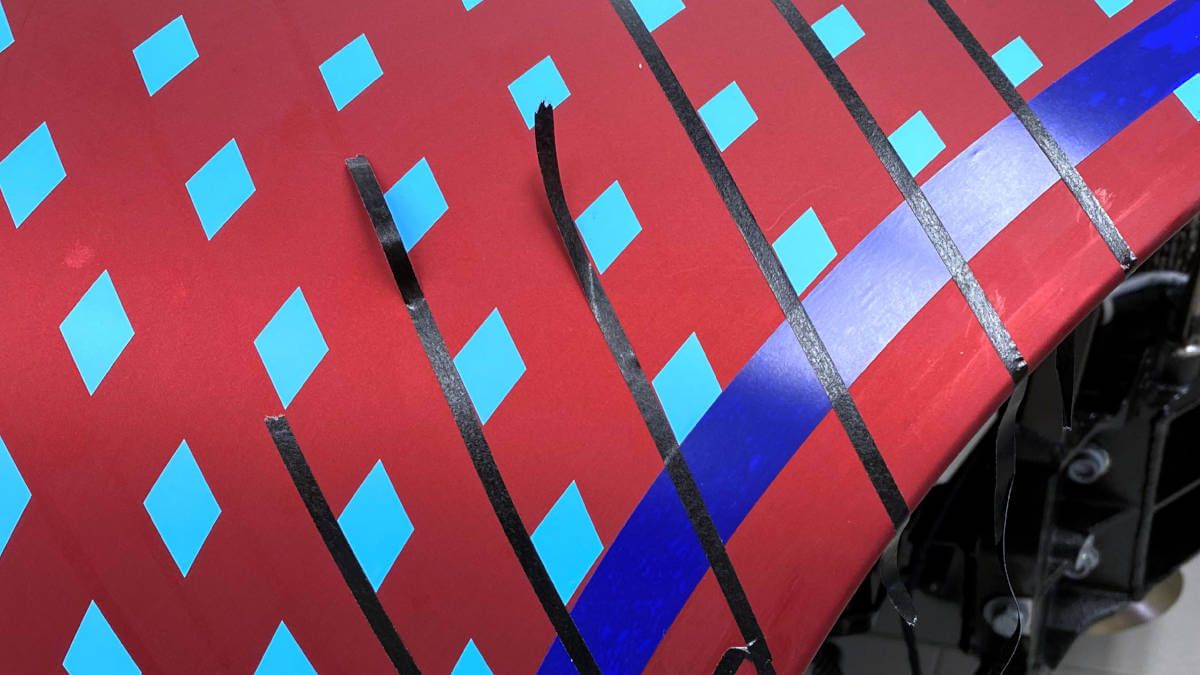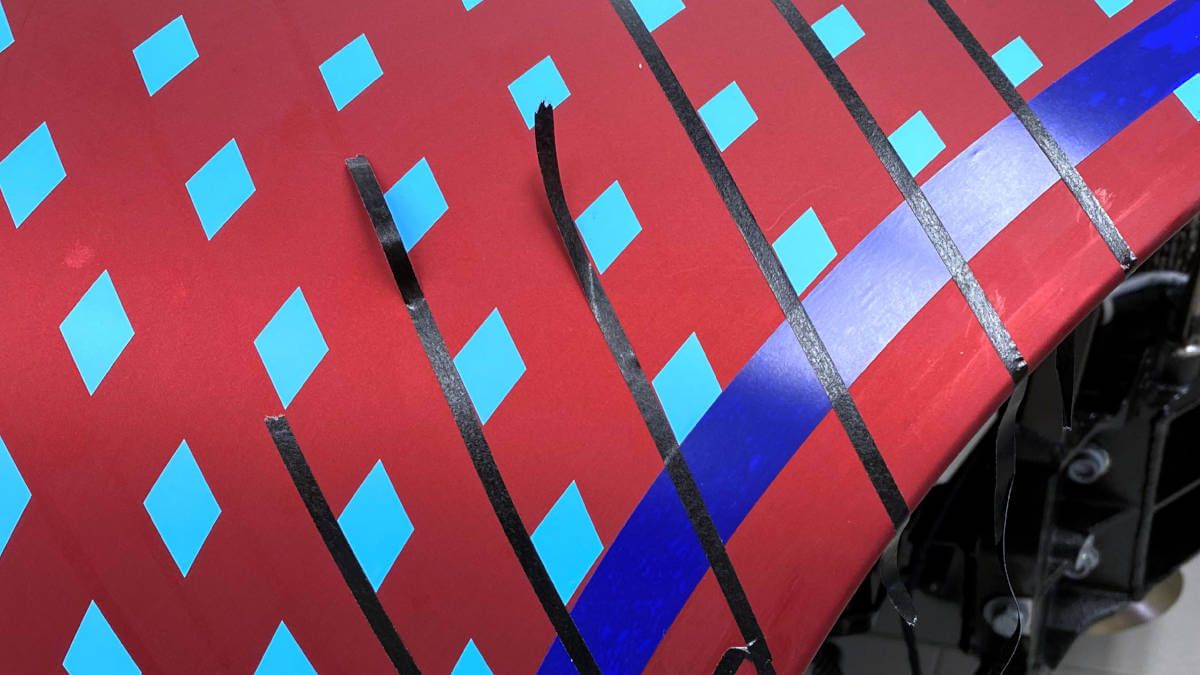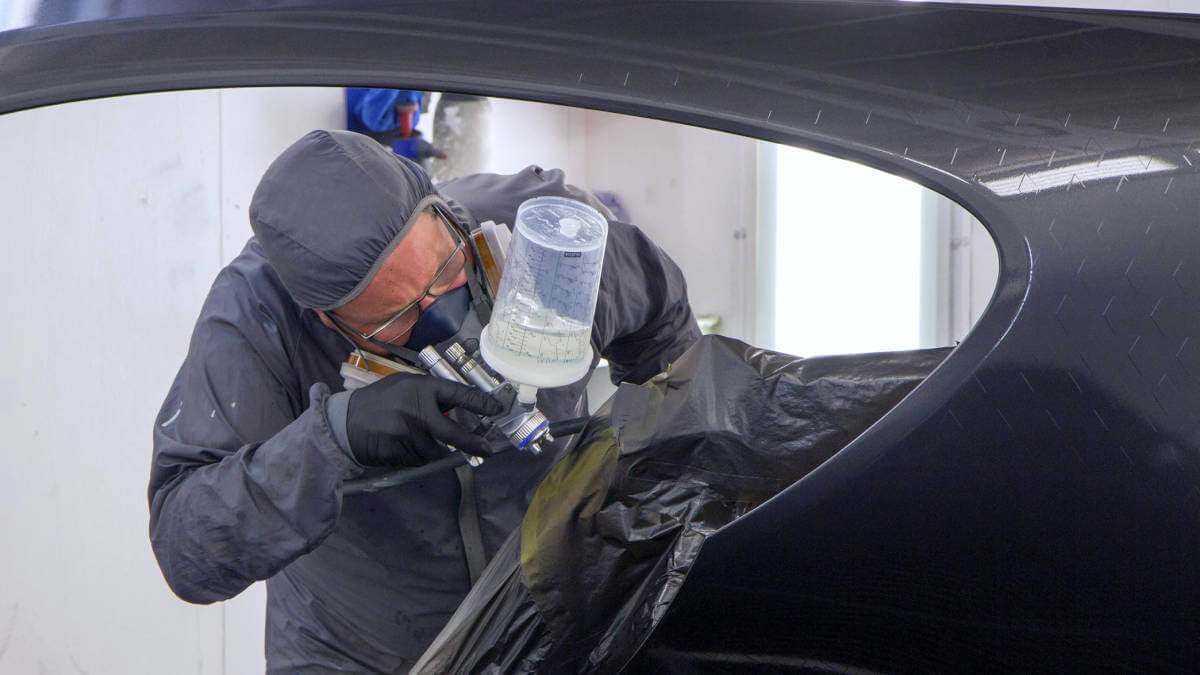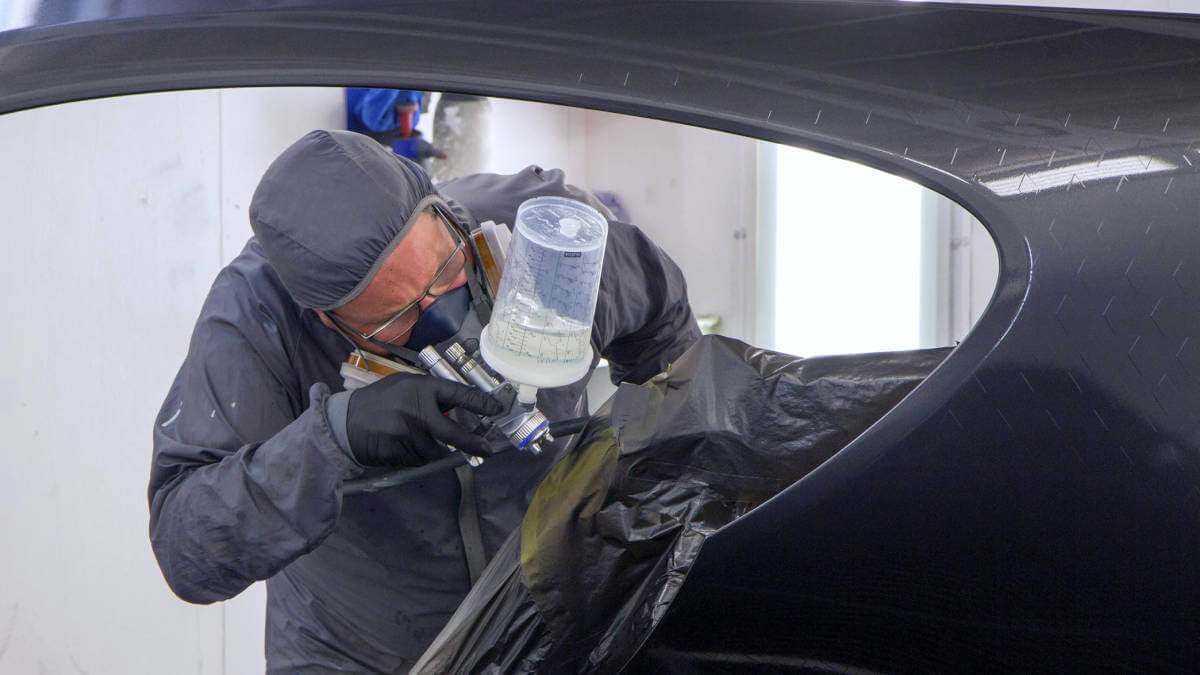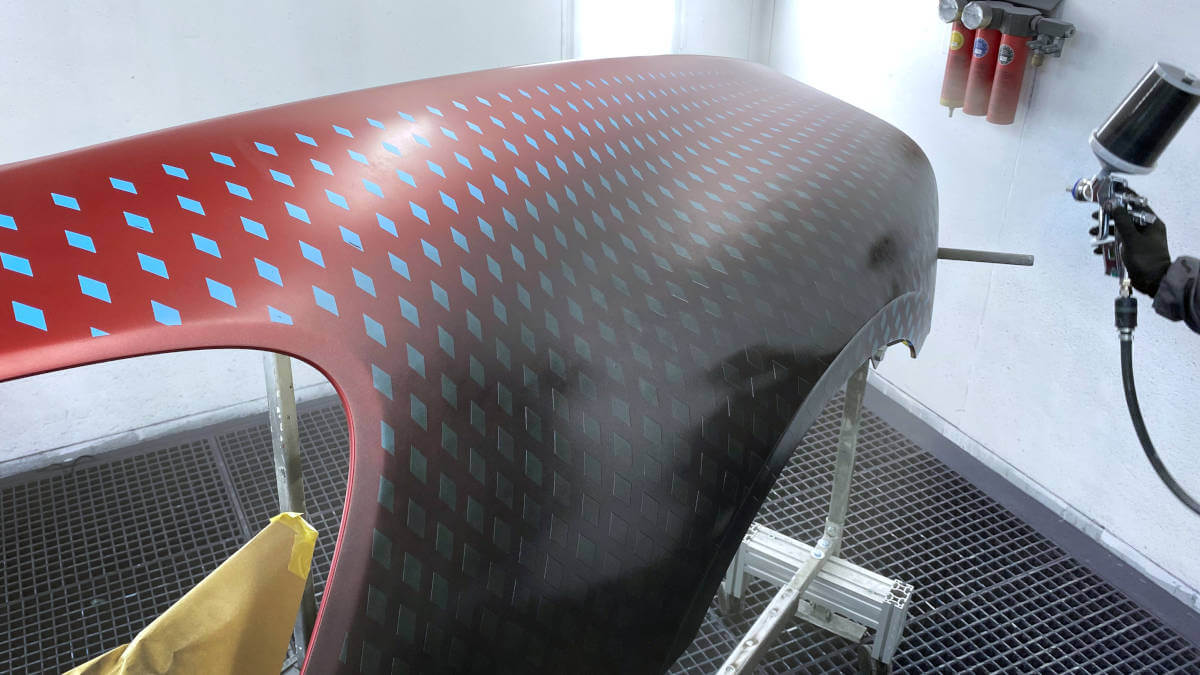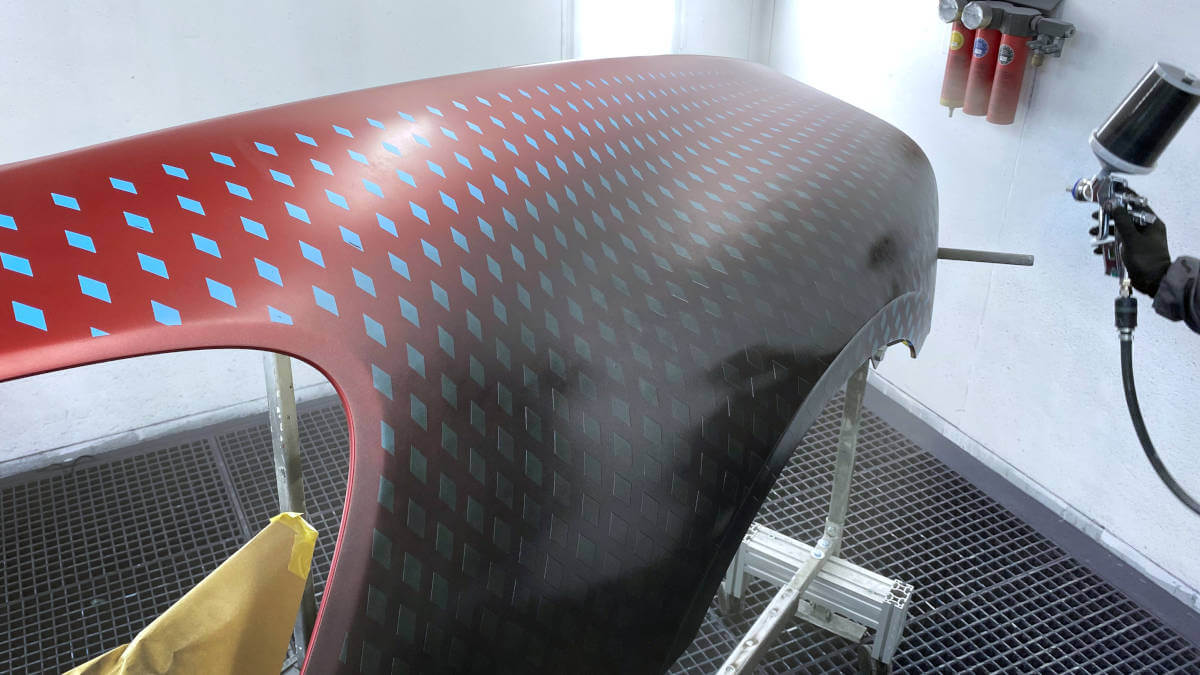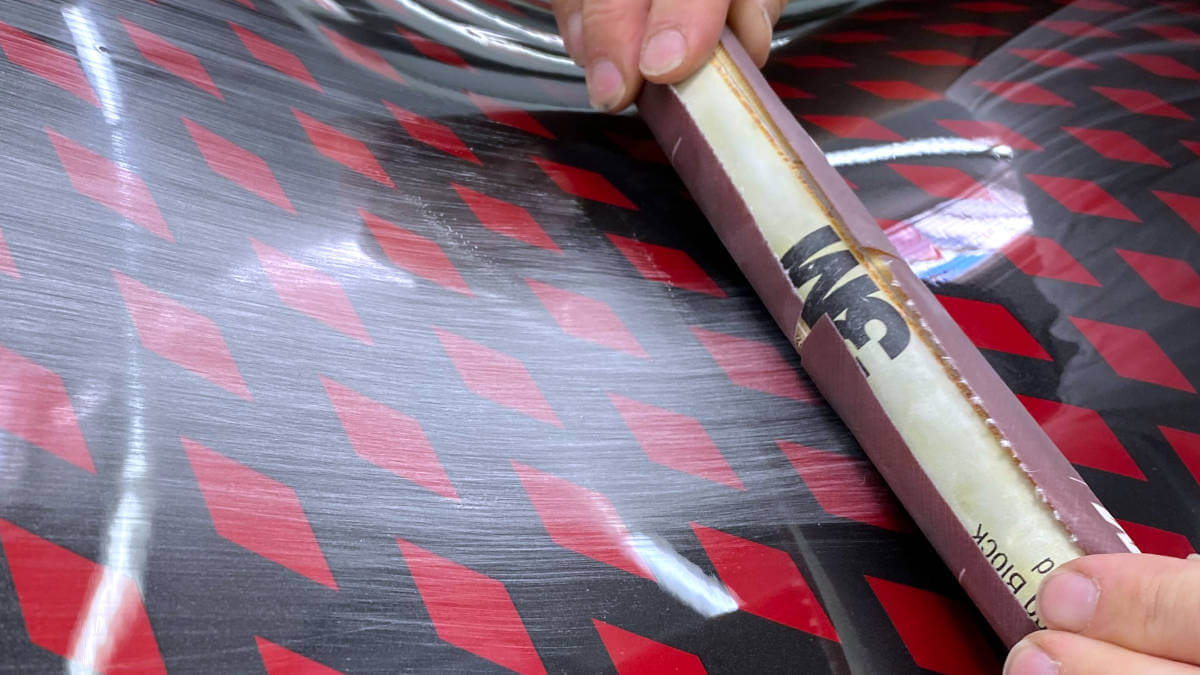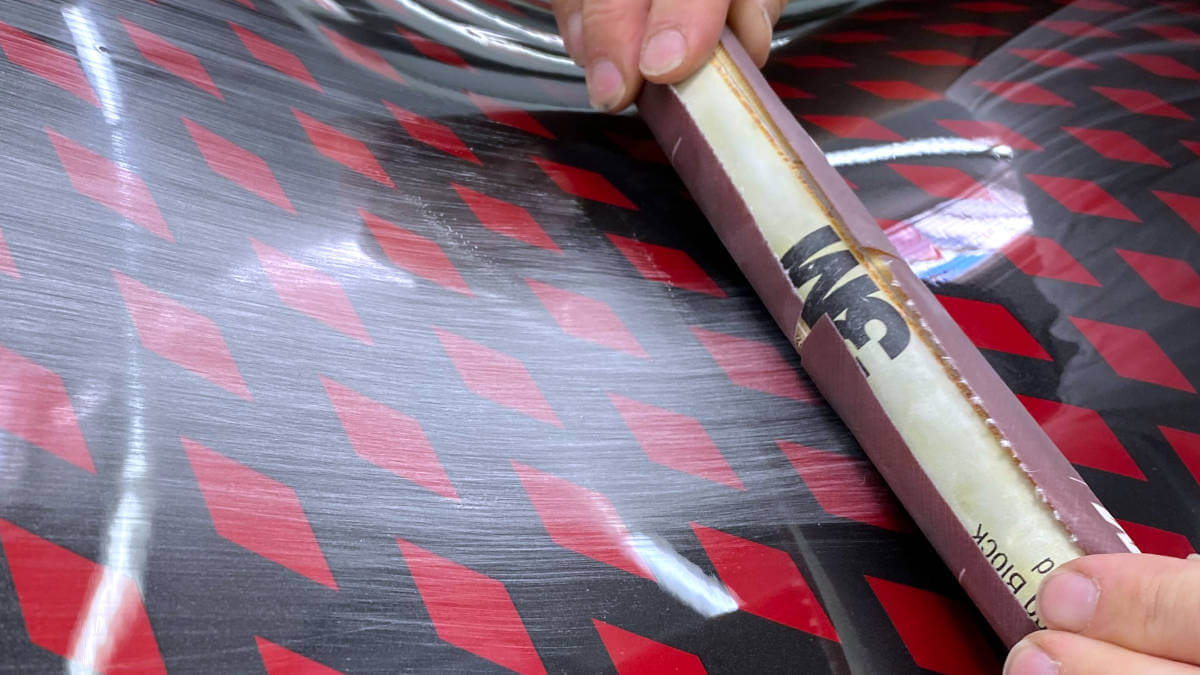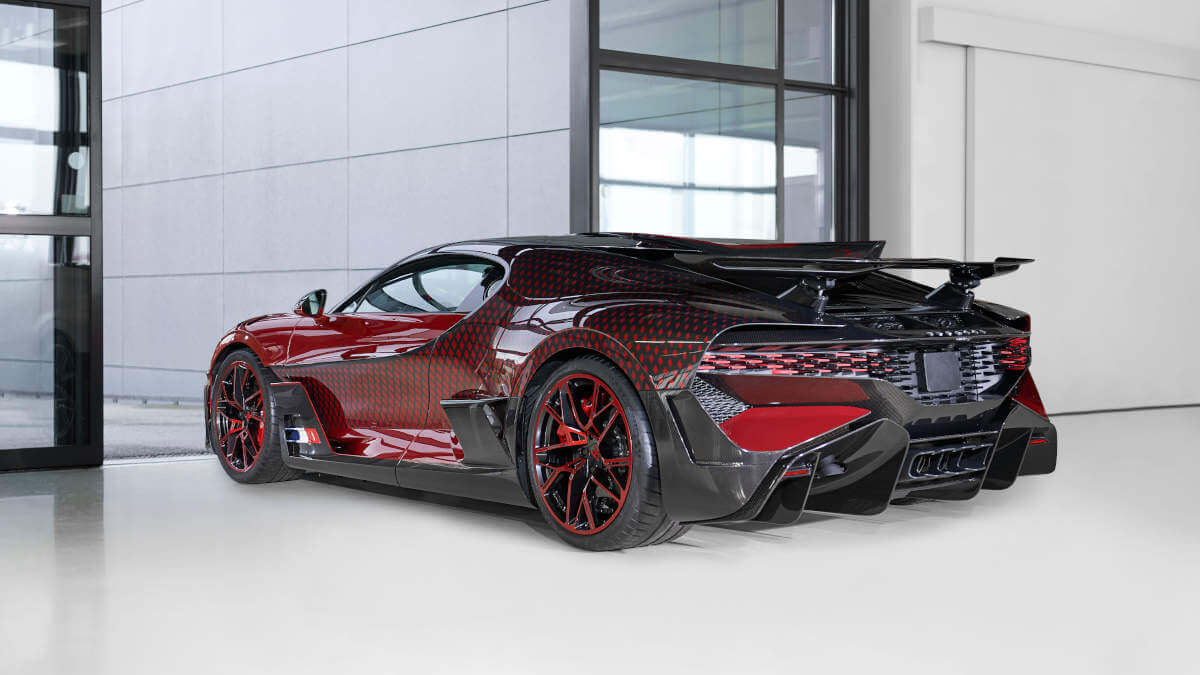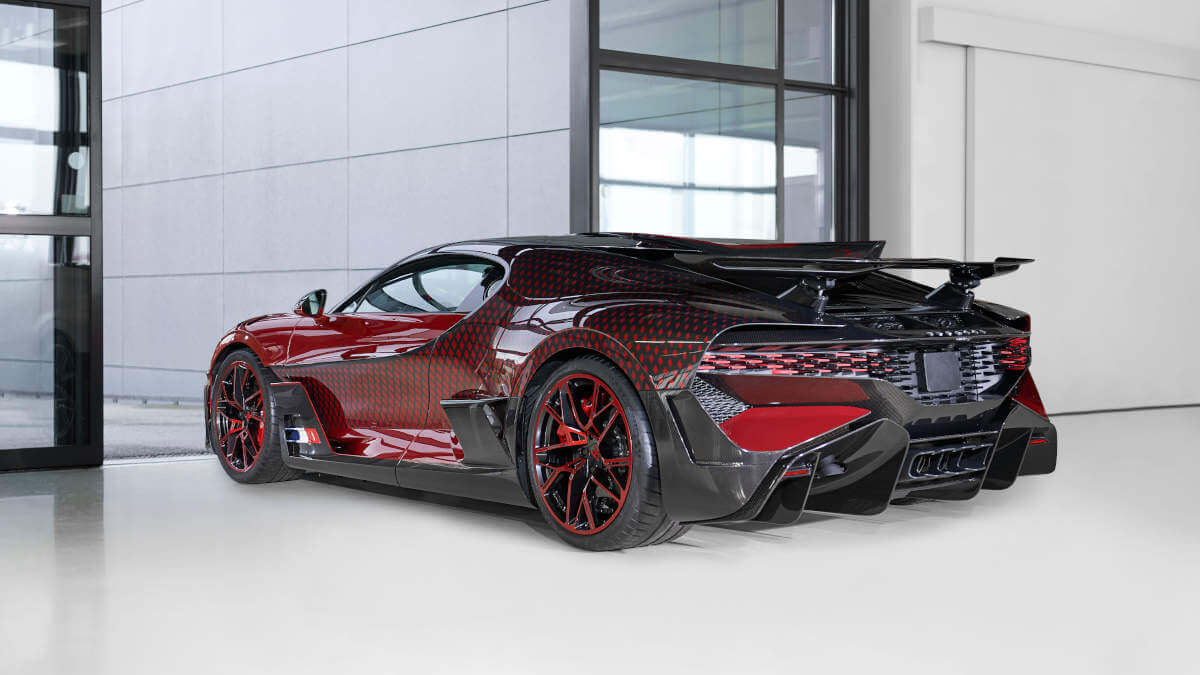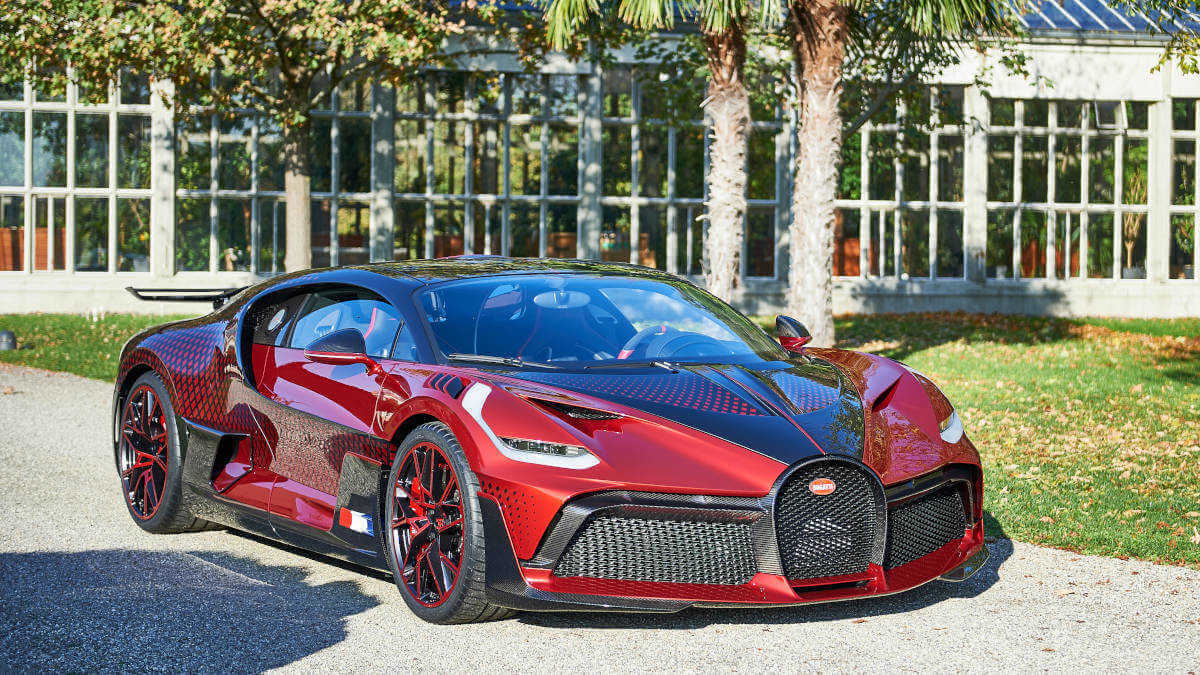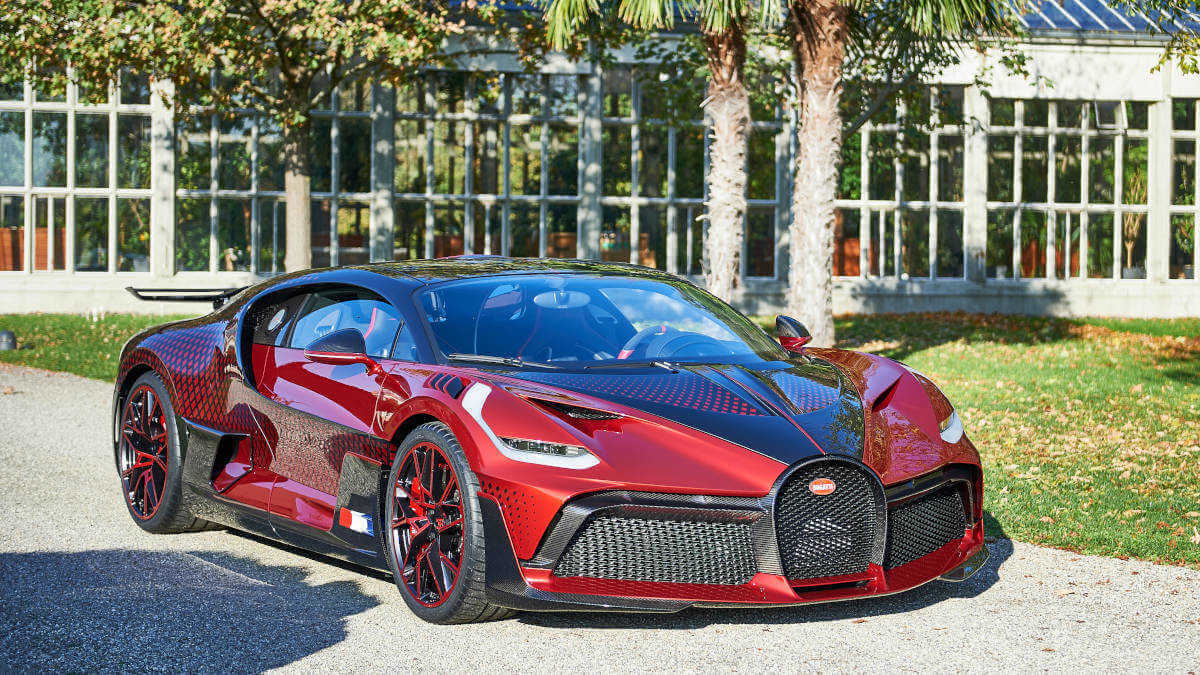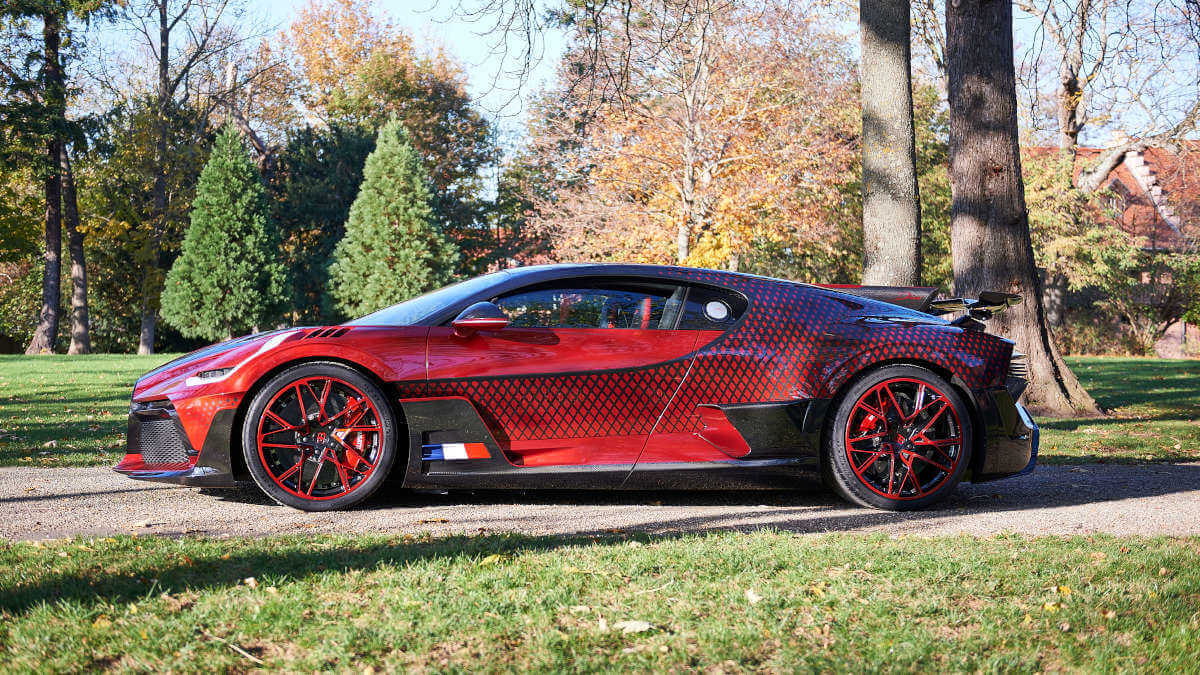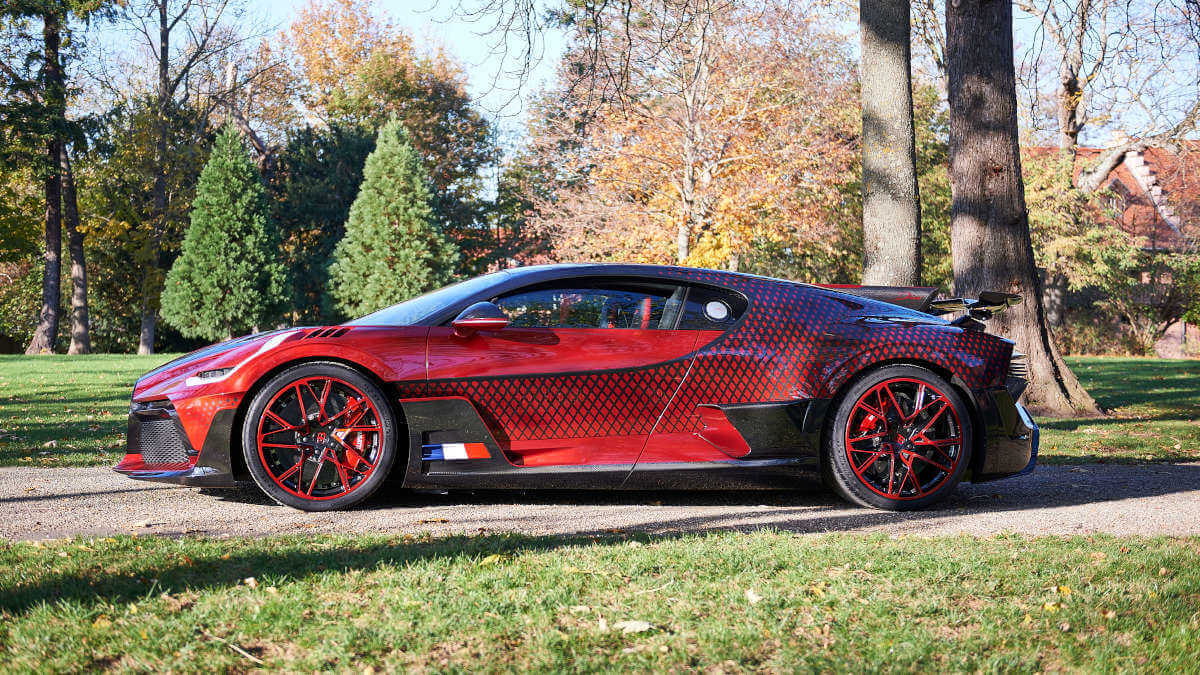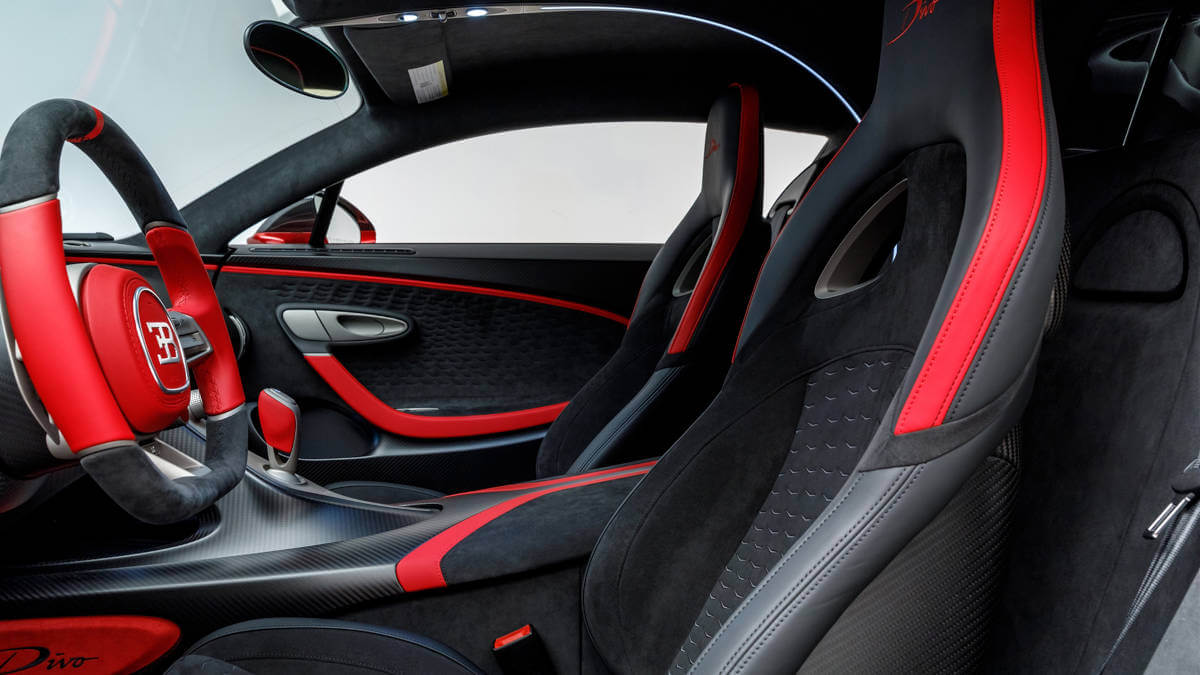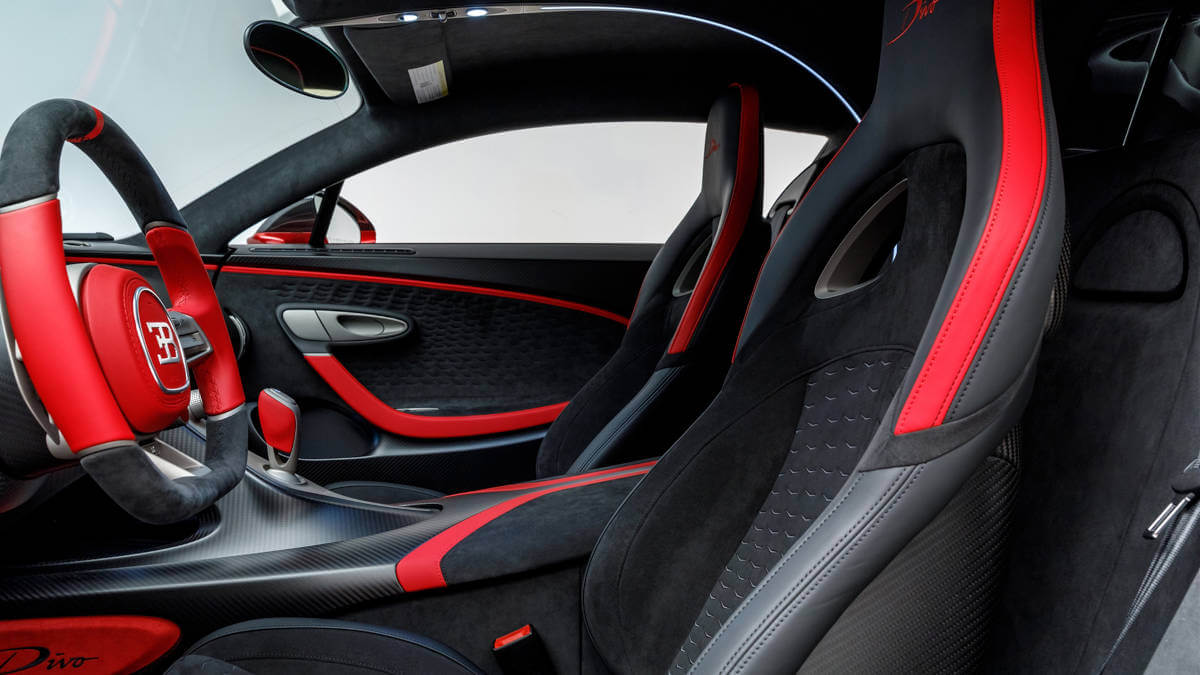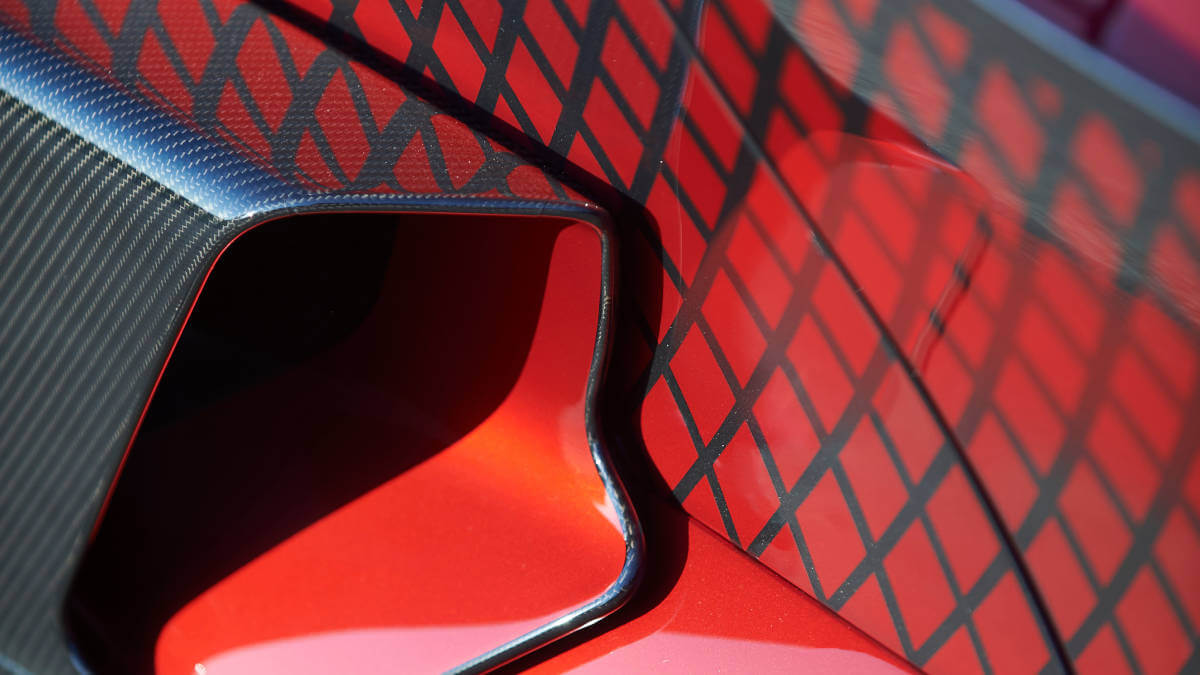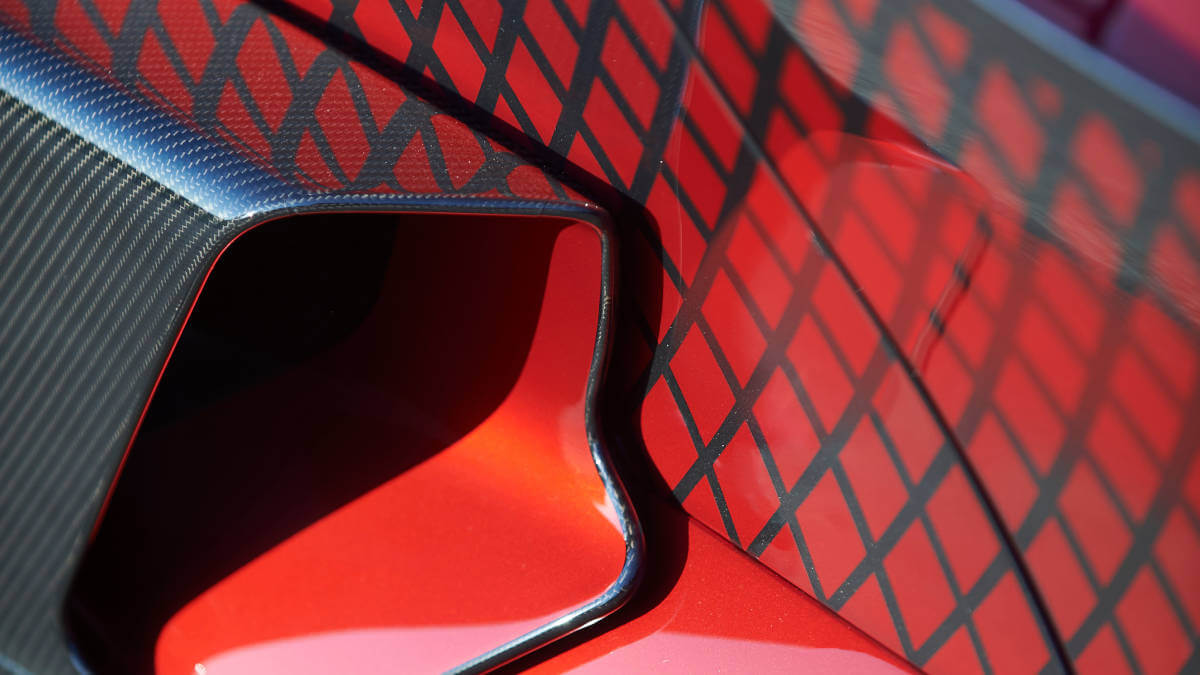 Two weeks for the paint process
"Due to the nature of the project, applying a 2D graphic to a 3D sculpture, after several failed ideas and attempts at applying the diamonds, we were once on the verge of giving up and saying, 'We can't implement the customer's request'," explains Jörg Grumer, Head of Colour & Trim at Bugatti Design. However, since the didn't want to give up, they ultimately achieved a more than convincing result. Work finally began on the customer's vehicle at the beginning of 2020. Each individual diamond pattern was transferred to a carrier foil and thus to the body parts. The designers then checked the correct positioning and realigned individual diamonds if necessary. After all, there was only one attempt at the painting process. The red base coat had already been applied. The color 'Grapite' was then painted by hand over the glued-on diamonds.
Color scheme led to the nickname Lady Bug
After this layer of paint had dried, the painters meticously removed every diamond sticker, polished the body and applied the clear coat. In all, the complete paint work took two weeks. To protect this unique color scheme, the car was then wrapped in stone chip protection film made by 3M. Due to the red and black colors, the customer finally gave the car the nickname 'Lady Bug'. Bugatti didn't provide any information on how high the surcharge for the elaborate paintwork was. The base price of the Divo was five million euros plus taxes. Lady Bug has already arrived in the garage of its happy owner in the USA.

Images: Bugatti, ©Ted7